If there's one thing we've learned after years of writing about weddings, it's that no two weddings are the same—and they shouldn't be. We're all about non-traditional ways of doing things, but there are a few best practices we've picked up along the way. Whether you're planning your wedding in two months or twelve months, we've created this step-by-step wedding planning guide and roadmap to help you organize your thoughts and make sure everything is accounted for. Save this post to your bookmarks for easy reference throughout the entire wedding experience!
1. Determine What's Most Important
You're engaged, you're excited, you just followed 10,000 wedding vendors on Instagram and…now what?! Let's take a moment to cheer together: "WOO!" Now, let's slow it down. We've seen so many brides rush in to making decisions in an unorganized manner, and sometimes it can come back to haunt you. That vendor you booked the day after you were engaged might not be the same one you fall in love with after taking some time to prioritize what's most important for your day.
So take a little time to breathe with your parter. Enjoy sitting down for dinner together and writing down some things that are important to the both of you when it comes to your wedding. Make a vision board (hint: this doesn't just have to be hundreds of bouquet photos you find on Instagram). Then, it's probably best to start with your date, guest list, venue "must haves," and go from there.
Must-read blog posts for determining what's most important:
2. Evaluate Your Resources
Some of you might be wondering why we didn't start with budget, but it's important to dream. Dream your wildest dreams and then figure out how to make them happen or where you can scale back since you've already prioritized the most important things.
Must-read blog posts for evaluating your resources:
3. Assemble A Rockstar Vendor Team
We're getting to the fun part! Again, we know it's exciting to start "following" and dreaming of all the vendors your heart desires, but if you have room in your budget for a wedding planner — we highly recommend you start there. Your wedding planner will not only be able to help you allocate your budget to your priority list, but they also have the insider scoop on the best vendors and probably know what it's like to personally work with them!
After choosing a planner, go ahead and start your venue search. Then it's time for (our favorite) finding your photographer and videographer match.
Must-read blog posts for assembling your vendor team:
4. Enjoy Along The Way
You've determined what's important, set your budget, and started to assemble your vendor team! Let's take a moment to pour a glass of wine and relax. No one said wedding planning would be easy, but it can be fun if you make it that way! Enjoy asking your bridesmaids and groomsmen (if you're having them) to be a part of the day, go shopping for the dress, take your engagement photos, and head to Target to scan everything you see for your registry. Note: Not all at once!
These things should be your highlights and they can be sprinkled in throughout the wedding planning process as it makes sense for you. Take time to remember them and soak it all in. You're only engaged once!
Must-read blog posts for enjoying along the way:
5. Purchase Your Wedding Day Attire
When it comes to thinking about what you're going to wear, we know this can be fun…and a little daunting. Luckily, you've already determined your vision for the day and budget for these things, so you have some parameters! Take your vision board to your local bridal boutique and ask for their help or do some searching online. You've got this!
Must-read blog posts for choosing your wedding attire:
6. Iron Out The Logistical Details
Logistics are what make your day actually work! These are the things you can't skip and should make yourself aware of so they don't come as a surprise. Your vendor team may be able to (and want to!) help with some of these things, especially the timeline. Pro tip: Before you decide on your ceremony time, make sure you consult with your venue, planner, photographer, and videographer.
Must-real blog posts for nailing down the logistical details:
7. Personalize Your Wedding Ceremony
Once your timeline is set and all the logistical details are figured out, you'll be in the best headspace to start thinking about your ceremony on a more personal level. We highly recommend adding touches to your ceremony that make it uniquely you. These are the little moments that will make your parents cry and that you'll remember forever. Maybe you add something special decor-wise or incorporate speeches into the program. Whatever you do, make it you!
Must-read blogs about personalizing your wedding ceremony: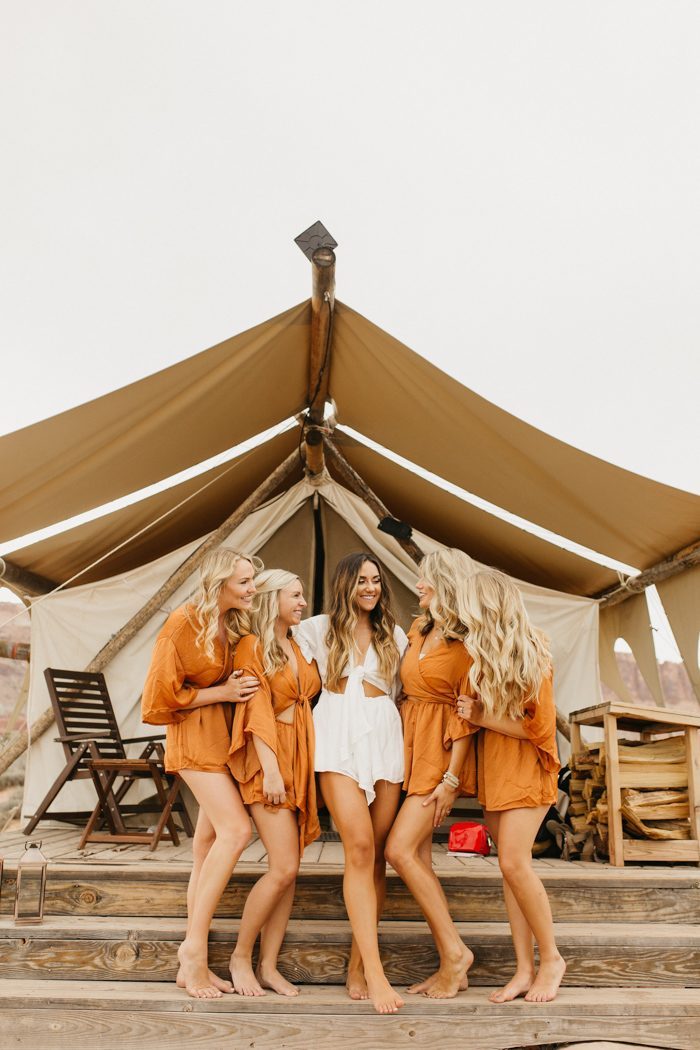 photo by Tews Visual
8. Plan Wedding Party Festivities
Your crew! We realize you've probably already asked the gang to be a part of your day, but nows the time to decide how you'll celebrate with them. From Bachelor and Bachelorette parties to gifts and more, take a little time to make sure you're sticking to your budget when it comes to these things. We know you want to pamper your crew, but this is an easy area to overspend in! Pro tip: Send this blog link to your MOH and ask for some help pulling it all off.
Must-read blog posts for planning your wedding party festivities: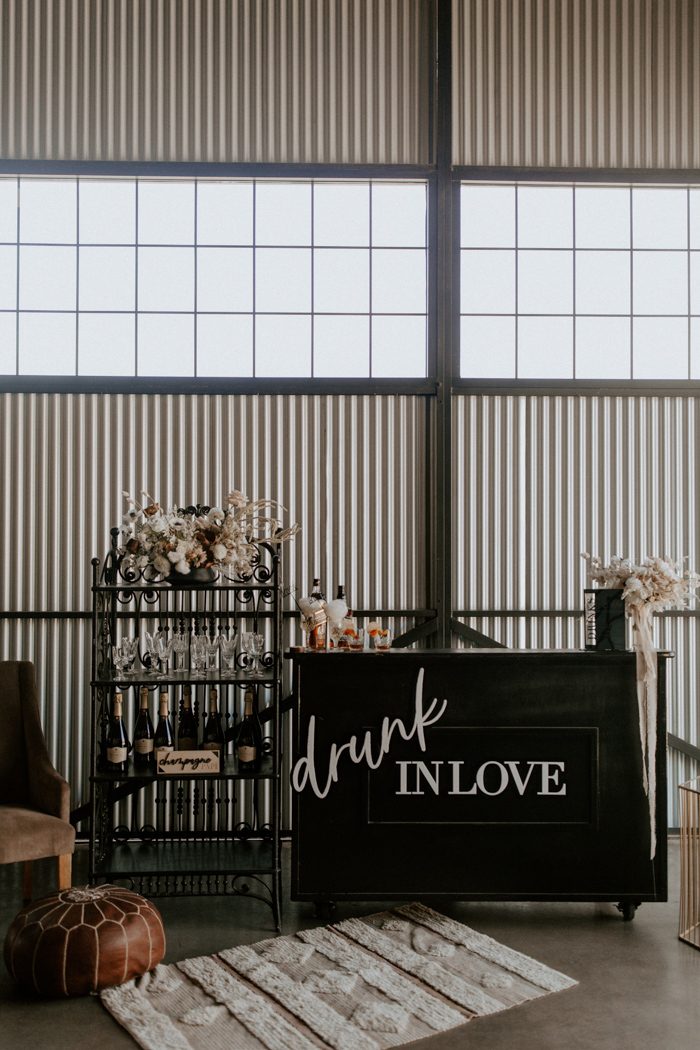 photo by Seth & Co Photography
9. Create Your Food & Drink Menu
Yum! If your mouth has been watering thinking about trying your wedding cake and meal options, now is the time. If you're not going with a traditional caterer, it may also be fun to go on dates at local spots around town to determine if they might be a good vendor for your day! Food trucks, anyone?! When considering your catering and drink options, it's also important to think about what your guests will be eating them with. Remember to allocate budget for either dinnerware and drinkware rentals or paper goods (tip: research compostable materials for a no-waste wedding day).
Must read blog posts for ironing out your food and drink details: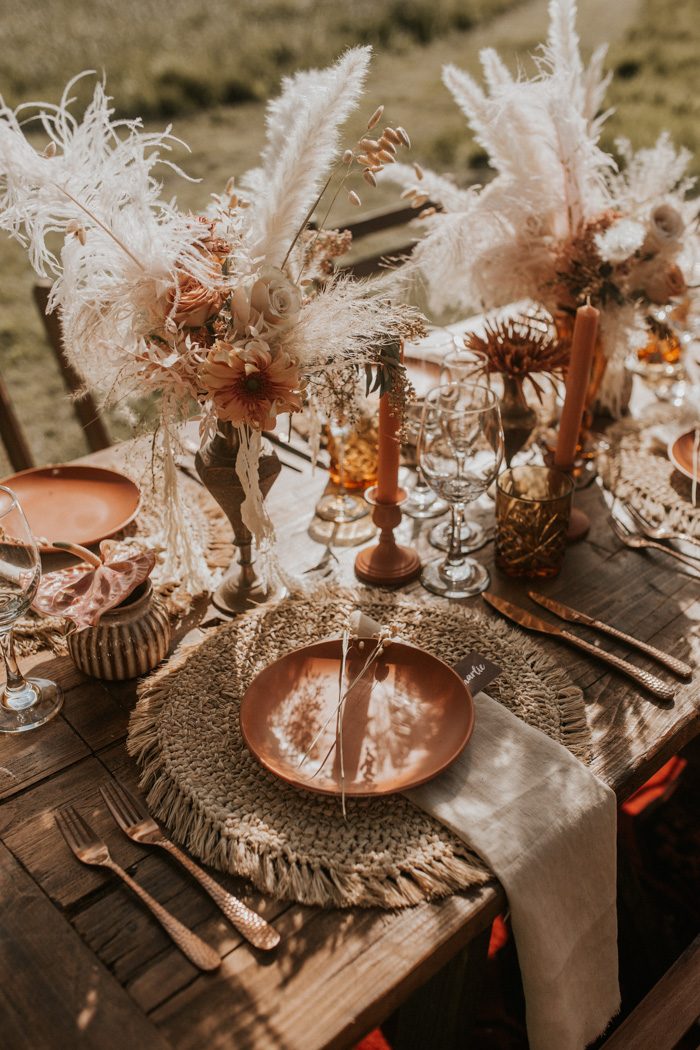 photo by Nataly J Photography
10. Coordinate All The Pretty Details
Got your Pinterest board on hand? When it's time to plan the pretty decor details, you're going to need a few points of reference if you are communicating your idea to planners, stylists, and florists. This is the one time where the more inspo photos, the better! Make sure your vision is clear—with what you like and what you don't like—so you're 100% satisfied when you see everything put together on your big day.
Must-read blog posts for planning your decor and entertainment details: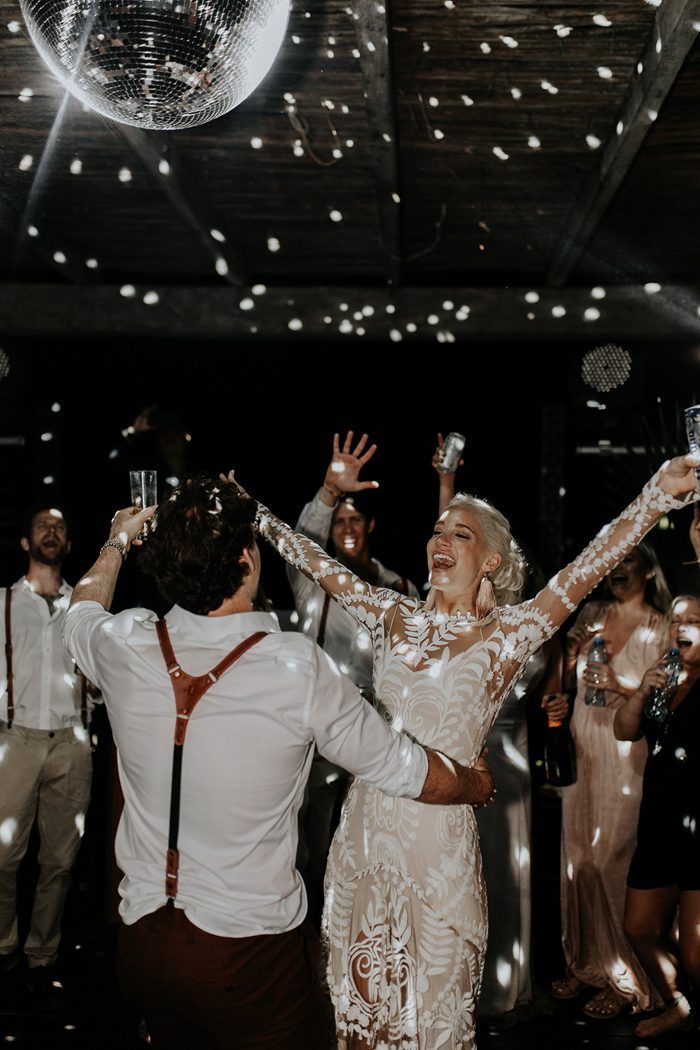 photo by Brooke Taelor
11. Orchestrate Your Reception Entertainment
Celebrate good times, c'mon! It's time to celebrate and, for many of you, that means dancing and entertainment all. night. long. If there's one thing we can't stress enough, it's the important of an awesome DJ or band to help keep the party going (if that's your vibe, of course). Make sure you've thought about the personalities of you and your guests. If dancing isn't your thing, create an evening memorable in it's own special way.
Must-read blog posts for orchestrating your reception entertainment: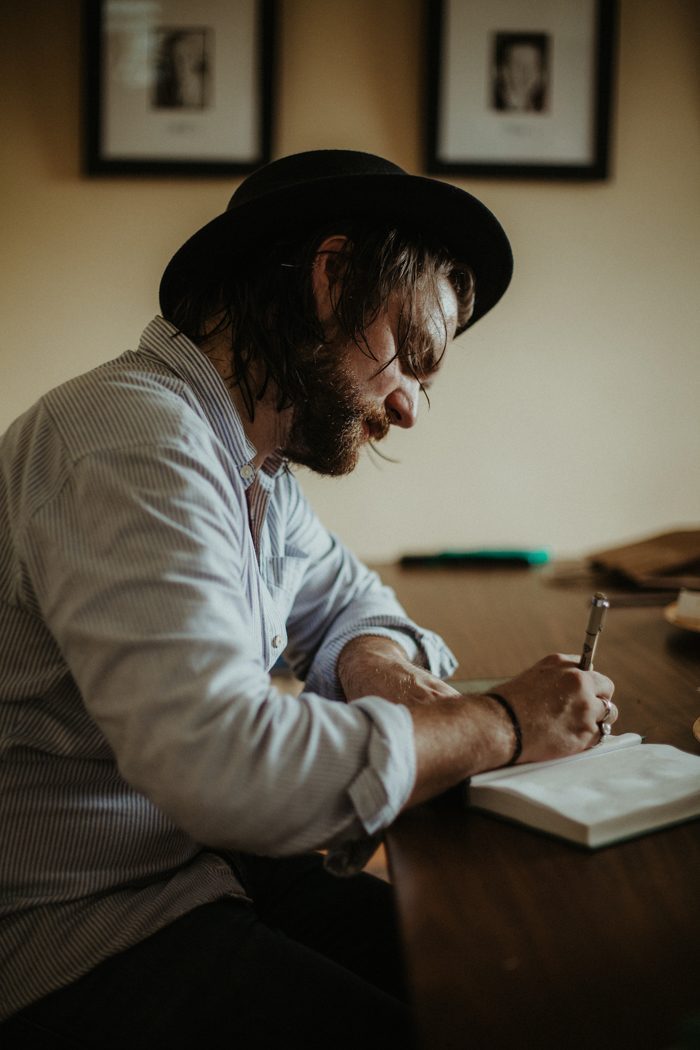 photo by Gabrielle Desmarchais
12. Remember The Last-Minute Details
If wedding week is getting close, we're doing a happy dance because "IT'S FINALLY HERE!" There are always those last minute loose ends to tie off on. From packing your bag to sending those last vendor checks, make sure you have everything crossed off your list so you can remain stress-free on wedding week.
Must-read blog posts for your last-minute details: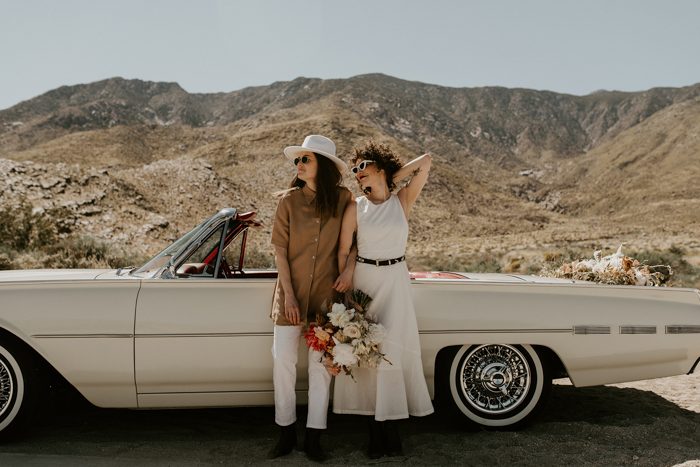 photo by Anais Possami Photography
13. Check Off Your Post-Wedding To-Do List
You did it! First thing's first, take some time to enjoy being MARRIED and honeymoon if that's your thing. If you're not jet setting right away, now might be the perfect time to start dreaming of a future vacay with your person. And while you're anxiously awaiting your photo gallery and video sneak peek, there are a few things you can do to finish all the post-wedding to-dos.
Must-read blog posts for your post-wedding to-do list:
We sincerely hope this blog has helped you with the crazy wedding planning process. We're here for you and always love feedback! To make remembering all of these things even easier, we've created the below graphic for you to "Pin" to your wedding board. Make sure to follow us on Pinterest for more daily updates, inspiration, and tips.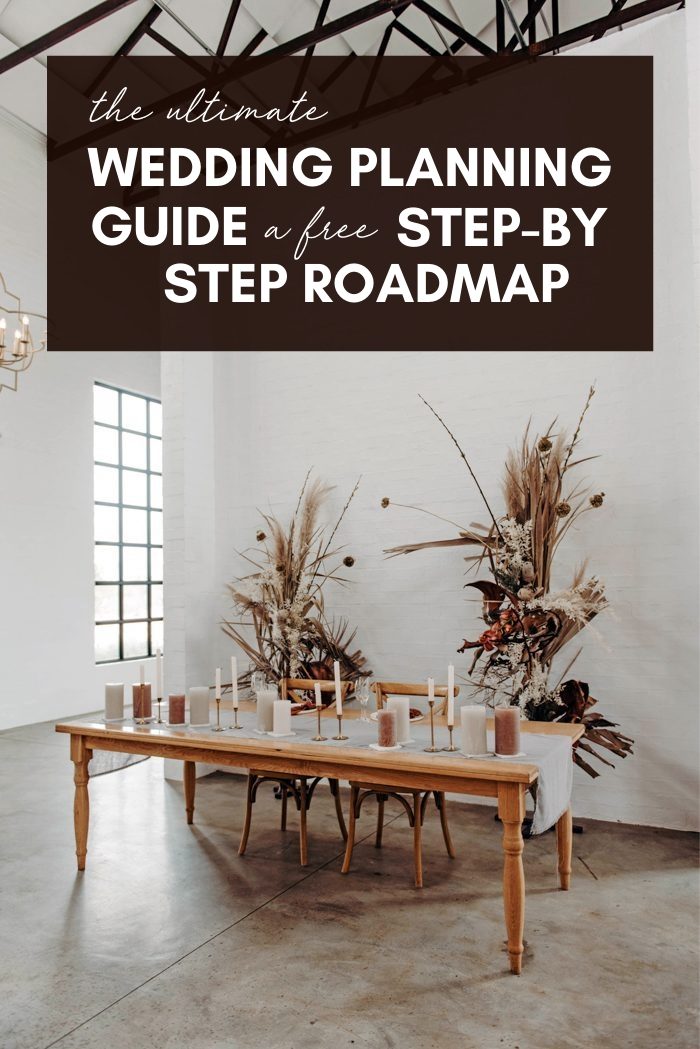 photo by Lora Photography