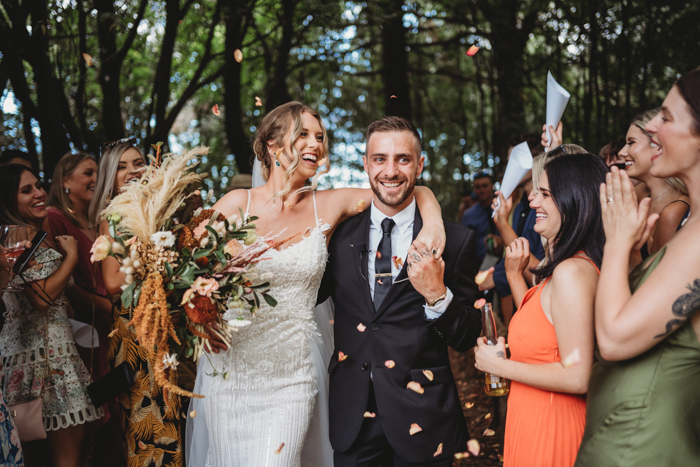 Photo by Proshot Photography
Choosing wedding songs is easily one of the most fun parts of planning your big day, but arguably one of the most challenging. Do you choose songs you listened to a lot when you first started dating? Songs that make you think of your partner or that tell your love story? What about the love songs you've always imagined accompanying your wedding day? If ceremony recessional songs are causing you more stress than harmony, we've got a list of 70 ideas, from classic to modern, from old favorites to the unconventional, to help you choose!
Check out our top 10 recessional songs: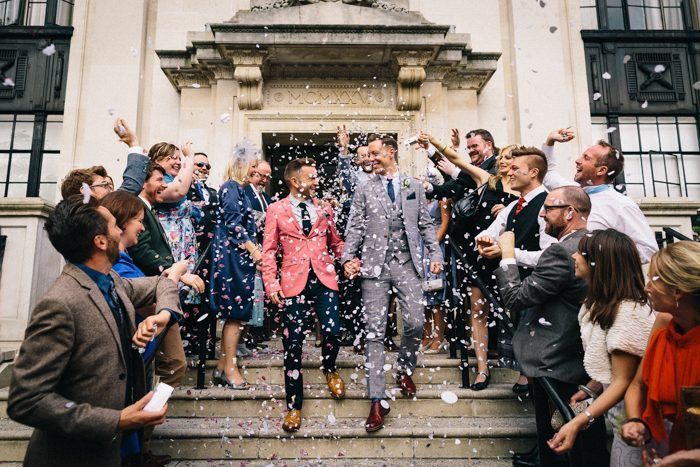 photo by Eclection Photography
Best Day Of My Life – American Authors
That's What I Like – Bruno Mars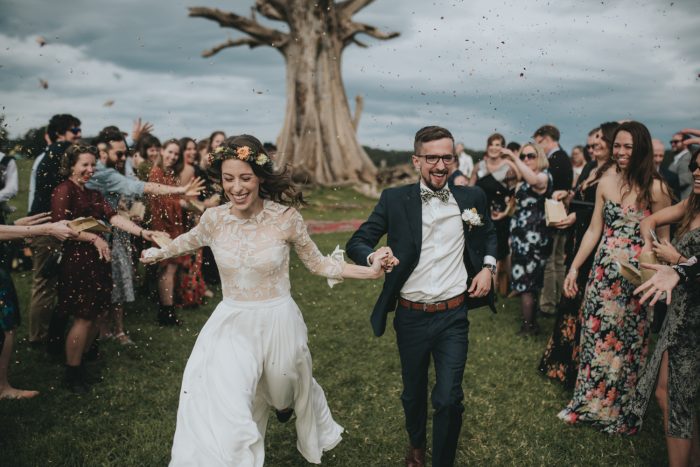 photo by Ben Sowry Photo
Want to Want Me – Jason Derulo
Love Love Love – Avalanche City
Life Is Better With You – Michael Franti & Spearhead
Signed, Sealed, Delivered – Stevie Wonder
The Way You Make Me Feel – Michael Jackson
photo by Benj Haisch
I Believe In A Thing Called Love – The Darkness
(Your Love Keeps Lifting Me) Higher & Higher – Jackie Wilson
Such Great Heights – The Postal Service
One Love – Bob Marley & The Wailers
On Top Of The World – Imagine Dragons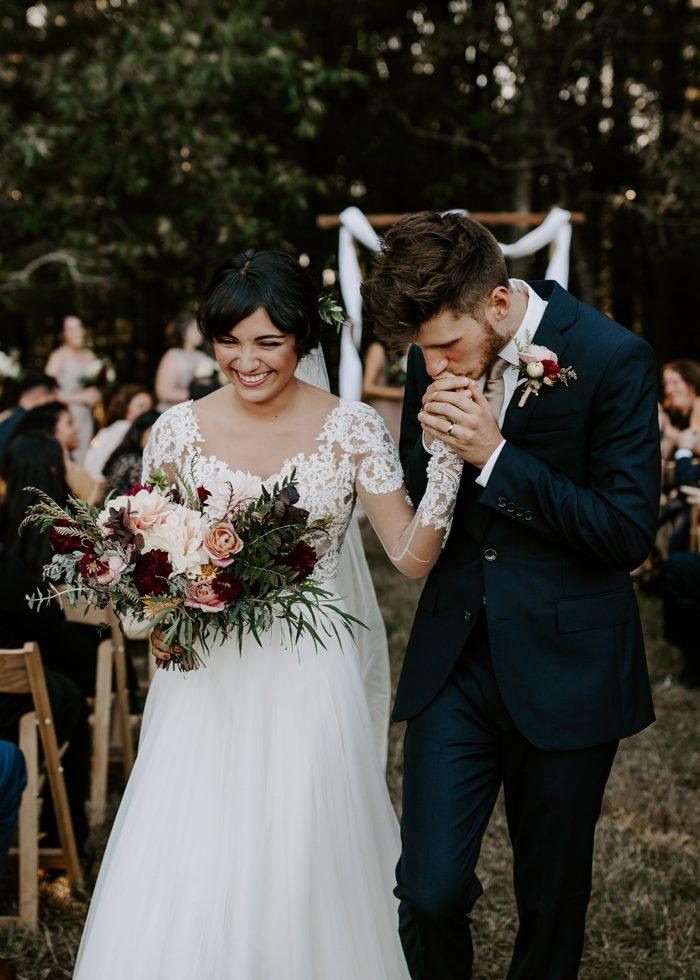 photo by Vera Gayazov Photography
Here (In Your Arms) – Hellogoodbye
Rhythm Of Love – Plain White T's
Here Comes the Sun – The Beatles
I Really Like You – Carly Rae Jepsen
Never Gonna Give You Up – The Black Keys
Heaven Is a Place On Earth – Belinda Carlisle
Crazy Little Thing Called Love – Queen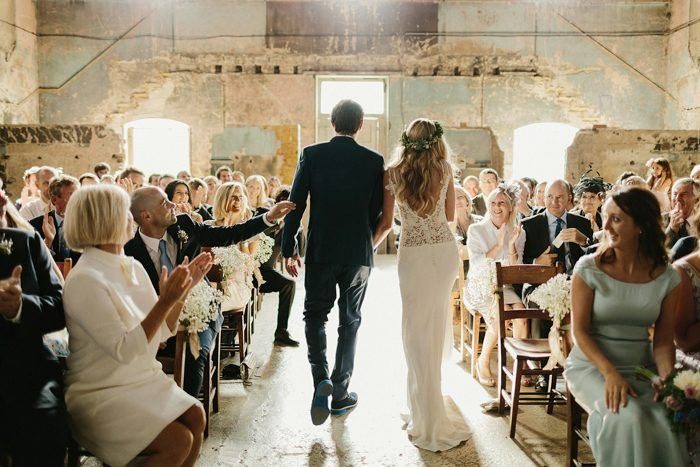 photo by Emilie White
All We Got – Chance the Rapper
Don't Go Breaking My Heart – Elton John & Kiki Dee
Adventures of You and Me – Ryan Bingham
Gimme Some Lovin' – The Spencer Davis Group
Love Love Love – Of Monsters and Men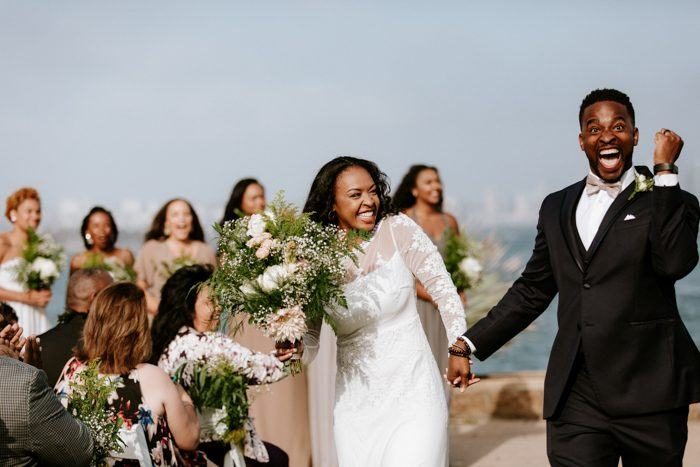 photo by Paige Nelson Photography
I Saw The Light – Todd Rundgren
Baby I'm Yours – Arctic Monkeys
What Is Life – George Harrison
Dreams Come True – Brandon Flowers
Never Gonna Give You Up – Rick Astley
The Gardener – Tallest Man on Earth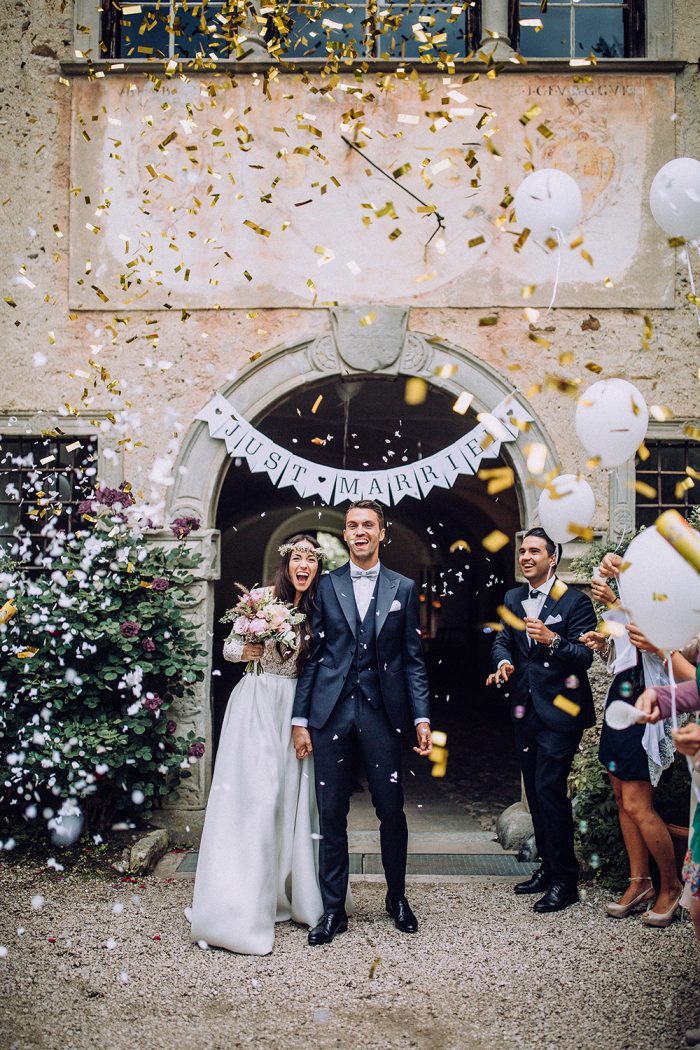 photo by Chris & Ruth Photography
Deeper Than Holler – Randy Travis
Accidentally In Love – Counting Crows
Good Time – Owl City & Carly Rae Jepsen
Follow Along
Ready to hire the perfect DJ to get the party started? We've rounded up the best of the best just for you. Or maybe you're searching for a wedding photographer who can capture that "WE JUST GOT MARRIED" vibe perfectly? Either way, we're here to help you find your dream vendor team.
Looking for more wedding song ideas? Check these posts out:
80 First Dance Songs You Haven't Thought Of Yet
50 Unique Wedding Processional Song Ideas for Walking Down the Aisle in Style
These 60 Father-Daugther Dance Songs Get Us Right in the Feels
Wedding Getting Ready Playlist to Dance to With Your Girls