RECENTLY ENGAGED?
here are some of our best tips + advice to help you plan your big day
RECENT POSTS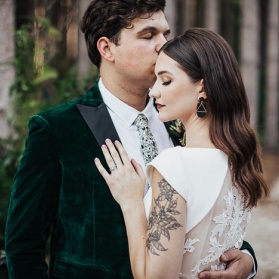 Fashion trends and wedding trends go hand in hand so it's no surprise that velvet wedding details are popping up for fall and winter weddings. The irresistibly soft, luxe fabric is the epitome of cozy and regal, so it's only fitting that it's a popular choice for one of the most important days of your life. From bridesmaid dresses to shoes to table decor, these are some ways you can incorporate the fabric into your wedding.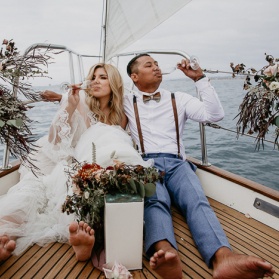 Save money, add adventure to your big day, make your wedding unlike-any-other—there are dozens of reasons why couples decide to ditch a traditional reception. Weddings are evolving and more couples are steering away from conventional celebrations. So if a traditional sit-down dinner reception doesn't speak to you, there are a variety of alternatives to choose from. From sunset cruises to outdoor movie nights, here are a few of our favorite ways to end your celebration with an unexpected twist.
WEDDING INSPIRATION BOARD
Filter thousands of wedding images by color, category, and more to find inspiration for your wedding