RECENTLY ENGAGED?
here are some of our best tips + advice to help you plan your big day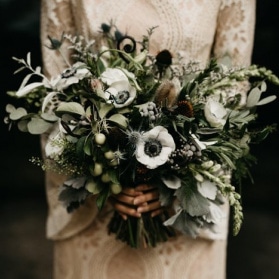 Oh, Autumn. Year after year this season steals the hearts of brides (and all of us on the Junebug staff) — and we understand why! We're always so delighted to see how our ultra-stylish couples, planners, and photographers put together the most brilliant, unexpected color schemes. To celebrate the season, we've put together five stylish fall wedding color palettes that are sure to leave you swooning!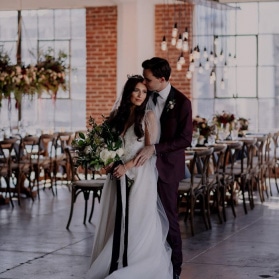 We promise you will want to see Ryan and Braydon's entire Hudson Loft wedding, but we wouldn't be doing our job if we didn't start by saying "THEY HAD A CORNDOG STAND!" Seriously, there's so much more goodness to this day, including incredibly lush florals by Jacob Maarse, the most fun VW photo bus from The Booth and Bus Co., and delicious cake baked by the fabulous Cucamonga Cakery Co.
WEDDING INSPIRATION BOARD
Filter thousands of wedding images by color, category, and more to find inspiration for your wedding