RECENTLY ENGAGED?
here are some of our best tips + advice to help you plan your big day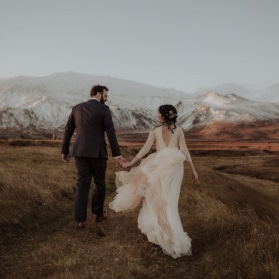 After seeing Karla and Brian's Buoakirkja Black Church elopement, it's safe to say we will always fall crazy in love with Iceland weddings! Between the tiny painted church in the middle of nowhere and the photo ops from the beach to the waterfalls, in the snow and among the horses, this elopement can really only be described as epic. The biggest surprise of the day came at the very end, though, when they got one last photo in the glow of the Northern Lights.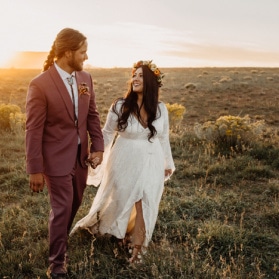 Margaret and Scott's vision for their Colorado farm wedding was to create a whimsical dreamscape that existed only for their special day. Using teepees, succulents, and all the bohemian details possible, they transformed the natural farm space into a destination that was a little chic, a little southwest, and a whole lot of home-grown! From ceremony to reception, this wedding day was full of sentimental moments, including a song performed by the wedding party and sunset portraits.
WEDDING INSPIRATION BOARD
Filter thousands of wedding images by color, category, and more to find inspiration for your wedding