RECENTLY ENGAGED?
here are some of our best tips + advice to help you plan your big day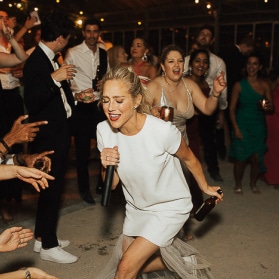 There's nothing more exciting than being able to wear a beautiful gown on your wedding day. So why not take it a step further and wear two! More brides are opting for an outfit change for the reception so they can get down on the dance floor comfortably and wow their loved ones. Plus, who doesn't want an excuse to wear multiple stunning ensembles?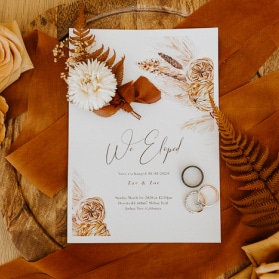 More and more couples are opting to elope. And while elopements are still not as common as traditional weddings, they are taking the wedding industry by storm. Because of this, newlyweds are trading out save-the-dates for elopement announcements. These let your friends and family know that you tied the knot and help you avoid hurt feelings by ensuring they find out from you instead of hearing it from someone else or seeing it online. They're also great for announcing your post elopement party!
WEDDING INSPIRATION BOARD
Filter thousands of wedding images by color, category, and more to find inspiration for your wedding