RECENTLY ENGAGED?
here are some of our best tips + advice to help you plan your big day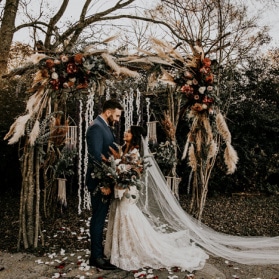 It was love at first sight when Jessica and Kyle stepped into Meadow Hill Farm! This venue was made for bohemian, rustic weddings and those were the exact vibes this creative couple wanted for their special day. The stunning floral arrangements added boho-chic colors and textures to every nook of this already gorgeous venue. Between the floral hoops, the macrame, the autumnal colors, the sparkly details, and all the cozy decor, we weren't joking when we said we have all the heart eyes!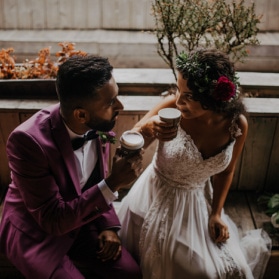 May and Jeyakrishna's beautiful downtown wedding at Canvas Montreal was truly a breath of fresh air! The couple's goal was to create a feeling of being at home, and they did that by adding so many personal touches, including mid-century furniture and decor, handmade favors, and sweet surprises for each other throughout the day. The combination of an urban downtown feel and the romance that the couple wanted for their day couldn't have been easy to pull off, but it certainly looked effortless!
WEDDING INSPIRATION BOARD
Filter thousands of wedding images by color, category, and more to find inspiration for your wedding