RECENTLY ENGAGED?
here are some of our best tips + advice to help you plan your big day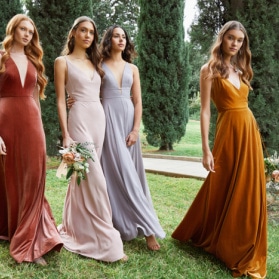 Jenny Yoo is in the business of making brides and bridesmaids look and feel incredible, so when searching for the top 2020 bridesmaid trends, we looked no further than Jenny Yoo's spring bridesmaids collection! From luxe fabrics to dramatic necklines to colors and textures you can let you girls mix and match, bridesmaids everywhere are rejoicing over these chic and flirty 2020 trends.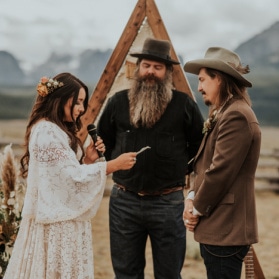 When it comes you choosing the readings for your ceremony, you might be feeling a bit lost—especially if you're a couple who likes to rock to the beat of your own drums and go the non-traditional route. Have no fear! We're here to help, babes. When thinking about your ceremony readings, it's important to choose something that represents the two of you. So, if cool and casual is your thing, a simple ceremony reading might be the best fit for your day.
WEDDING INSPIRATION BOARD
Filter thousands of wedding images by color, category, and more to find inspiration for your wedding