RECENTLY ENGAGED?
here are some of our best tips + advice to help you plan your big day
RECENT POSTS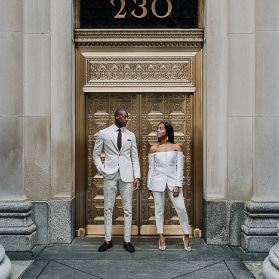 Times are changing, and so is wedding fashion. While wearing white dresses is still a favorite of many, more and more soon-to-be newlyweds are choosing to opt for a jumpsuit or pantsuit–and we love when couples go against the grain and wear something unconventional to tie the knot. If you've been searching for the perfect outfit for your unique "I do's," your courthouse elopement, or your even reception, these bridal jumpsuits are for you!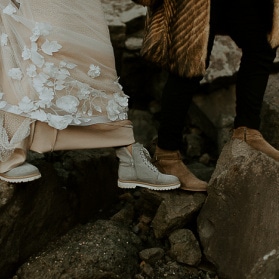 Snakeskin, leather, and suede–oh my! We're huge fans of fall and winter brides rocking booties with their wedding dresses, but we know that it can be intimidating. Which is why we're here to help you nail the look. Whether you're searching for western, glam, or adventurous weather-proof styles, our roundup of 36 cute wedding boots is the only resource you need to keep cold feet away on your big day.
WEDDING INSPIRATION BOARD
Filter thousands of wedding images by color, category, and more to find inspiration for your wedding