RECENTLY ENGAGED?
here are some of our best tips + advice to help you plan your big day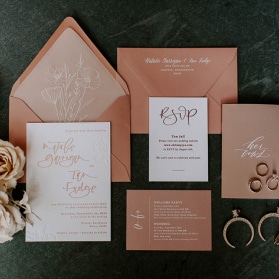 From ceremony backdrops to centerpieces, Etsy is one of our favorite places to search for unique wedding décor. One thing you may not have thought to shop for on Etsy is your wedding invitation suites. Whether you're looking for simple yet elegant typography, custom calligraphy, vintage-inspired botanical prints, or modern watercolor illustrations, there's an Etsy designer for you. Because we love sharing our favorites, we've rounded up the 10 best Etsy shops for wedding invitation suites.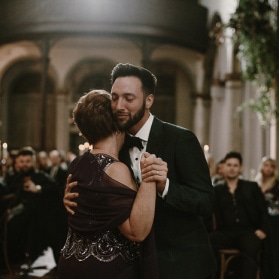 We'll be the first to admit that emotional groom moments make us cry like nobody is watching, and the mother-son dance is no exception. The mother-son dance is more than just a tradition. It's a way for the groom to thank his mother—the first love of his life—for raising him. With this in mind, we've curated a mother-son dance songs playlist that is full of everything from sentimental classics and old school dance songs to tear-jerker new hits and music fit for any country wedding songs.
WEDDING INSPIRATION BOARD
Filter thousands of wedding images by color, category, and more to find inspiration for your wedding