RECENTLY ENGAGED?
here are some of our best tips + advice to help you plan your big day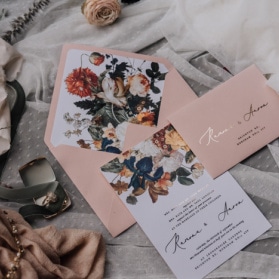 What began as a styled shoot planned by the talented Laura Palacios Photography, ended in Ramona and Aaron exchanging rings, vows, and filing paperwork to make their union official! The scene was set among the rolling hills of England — tucked between quaint cobbled villages, the 19th century country home at Leonardslee Gardens is surrounded by wild deer, inky lakes, and turning autumnal leaves.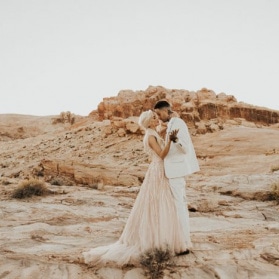 Give us a desert, a stunning bride and groom, a blush dress — and we've fallen! Baylee and Michael's Valley of Fire State Park wedding was something out of a bohemian desert fairy tale. We're smiling ear-to-ear at every romantic moment Sunnie Heers Photography captured in this most breathtaking elopement location. From Baylee's whimsical Watters dress to her Emma Katzka crown and boho bouquet designed by Flora Pop, we're not sure if we'll ever get over this bridal style.
WEDDING INSPIRATION BOARD
Filter thousands of wedding images by color, category, and more to find inspiration for your wedding