RECENTLY ENGAGED?
here are some of our best tips + advice to help you plan your big day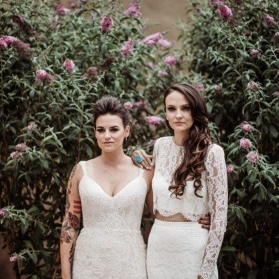 When searching for an outdoor wedding venue with gorgeous grounds for their destination wedding, Amy and Taylor fell in love with La Posada de Santa Fe. A special city for the couple, the look and feel of the New Mexican capital was essential to their laid-back theme. Natural yet modern with a hint of bohemian chic, this well-curated wedding relied on the help of a few 'friendors' to become a reality and was planned around the availability of their most-trusted vendors.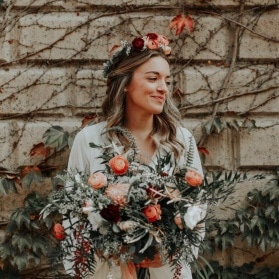 Chelsea and Shamus nixed the wedding traditions that they felt didn't authentically embody their personalities for their celebration at Strongwater Food & Spirits – a restaurant, bar, and industrial event space in a century old warehouse in the heart of downtown Columbus. The super cool urban warehouse aesthetic featured gorgeous natural light, exposed brick, and rustic metal framework that was the perfect setting for their authentic and intimate celebration of tacos and tandem bicycles.
WEDDING INSPIRATION BOARD
Filter thousands of wedding images by color, category, and more to find inspiration for your wedding