RECENTLY ENGAGED?
here are some of our best tips + advice to help you plan your big day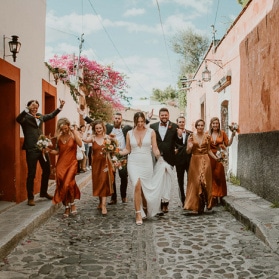 There's something magical about tying the knot in a faraway place, surrounded by your loved ones. But when it comes to planning a destination wedding, that magical feeling can start to fade. From marriage requirements to language barriers to the act of just getting there, there's a lot that goes into it. Oh, and not to mention your guests' availability, the weather, and your wedding budget. Sound overwhelming? We know. Don't fret.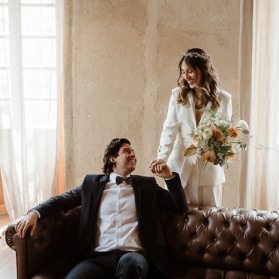 If there's one thing that we learned from featuring hundreds of micro weddings this past year, it's that they're anything but boring. From intimate wedding receptions complete with a camper to small tropical "I do's" with an abundance of dried palms and florals, your micro wedding decor can be as big or small as you want it. This micro wedding decor round-up is sure to get you inspired to decorate your big day!
WEDDING INSPIRATION BOARD
Filter thousands of wedding images by color, category, and more to find inspiration for your wedding