RECENTLY ENGAGED?
here are some of our best tips + advice to help you plan your big day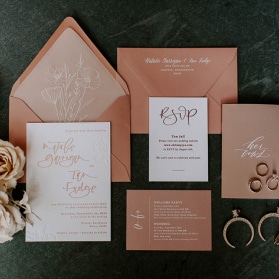 From ceremony backdrops to centerpieces, Etsy is one of our favorite places to search for unique wedding décor. One thing you may not have thought to shop for on Etsy is your wedding invitation suites. Whether you're looking for simple yet elegant typography, custom calligraphy, vintage-inspired botanical prints, or modern watercolor illustrations, there's an Etsy designer for you. Because we love sharing our favorites, we've rounded up the 10 best Etsy shops for wedding invitation suites.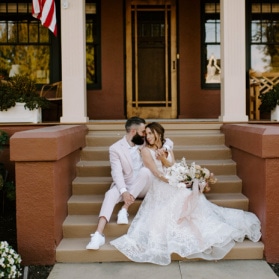 Wedding planning is stressful. Trying to get married in the middle of a global pandemic is even more difficult. Our hearts truly go out to all the couples who are enduring the 2020 wedding planning battle, especially those who are preparing for their 2021 nuptials! We want you to know how much we are thinking about you during these unprecedented times. Rather than fret, our team decided to find incredible wedding alternatives to help celebrate your love without COVID ruining your special day!
WEDDING INSPIRATION BOARD
Filter thousands of wedding images by color, category, and more to find inspiration for your wedding