RECENTLY ENGAGED?
here are some of our best tips + advice to help you plan your big day
RECENT POSTS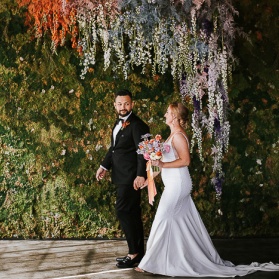 Picture yourself stepping into your venue, greeted by a ceiling adorned with cascading blooms and lush greenery. These suspended masterpieces create a dreamy, fairytale atmosphere that is nothing short of magical. Whether it's a floral chandelier, a wall garden, or a flower curtain—these wedding floral installations add an ethereal quality, making guests feel like they've stepped into a secret garden.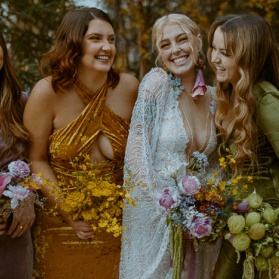 Picture this: You, in your coziest spot, browsing through pages filled with tiaras, veils, necklaces, and more bling than you can imagine, all from the comfort of your own home. No rush, no crowds, just you and your screen, on the hunt for that special something to make your wedding day even more fabulous. Whether you're into classic elegance or trendy boho vibes, here are our favorite spots to buy bridal accessories online.
WEDDING INSPIRATION BOARD
Filter thousands of wedding images by color, category, and more to find inspiration for your wedding