RECENTLY ENGAGED?
here are some of our best tips + advice to help you plan your big day
RECENT POSTS
Wedding planning can be stressful, and although it should be a joyous chapter of your life, it's easy to get wrapped up in the pressure. That's why hiring the right wedding vendors can make a world of difference. And the one vendor that will truly make your wedding planning journey a breeze is a wedding planner. But we understand that it can be a big expense, especially if you are on a tight budget. So is it worth it to hire a wedding planner? We think so! And we're telling you why.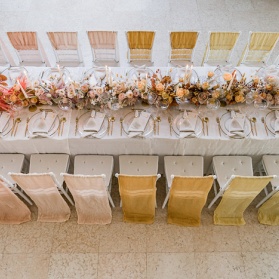 We've seen neutrals take center stage in 2021 weddings, but that won't be the case in 2022. Neutrals will be taking a back seat this year, allowing colorful palettes to shine. After a year of unpredictable madness, couples will be bringing joy to the new year with color, color, and more color—symbolizing a fresh, bright start. To help spark inspiration to incorporate in your DIY mood board, we've rounded up all the trending wedding colors for 2022.
WEDDING INSPIRATION BOARD
Filter thousands of wedding images by color, category, and more to find inspiration for your wedding