RECENTLY ENGAGED?
here are some of our best tips + advice to help you plan your big day
RECENT POSTS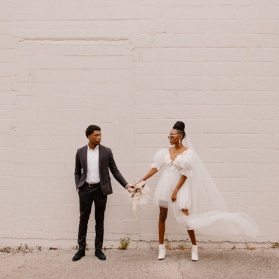 Before securing your wedding vendors, touring venues, or creating your mood board, there's one thing you should prioritize. It's a wedding tool that'll help you get inspired, meet vendors, and score freebies. We're talking about wedding expos. To help make sure you get the most out of your experience, here's everything you need to know about attending your first wedding expo.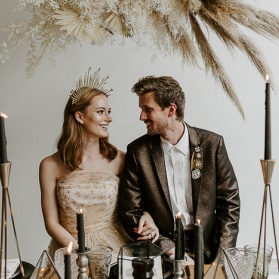 If your love is written in the stars, then boy, do we have a theme for you. Think of a dark, moody color palette, decor that will have you starry-eyed, and otherworldly accessories. If you're loving the celestial wedding theme but you're unsure how to pull it off, you're in luck because you don't need a telescope to see these ideas. We've rounded up our most out-of-this-world celestial wedding ideas to help you bring one of the most popular wedding trends to life.
WEDDING INSPIRATION BOARD
Filter thousands of wedding images by color, category, and more to find inspiration for your wedding