RECENTLY ENGAGED?
here are some of our best tips + advice to help you plan your big day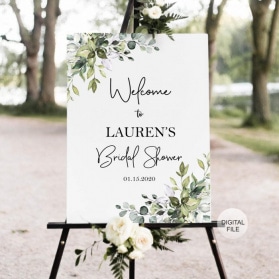 Planning a bridal shower for your best babe? We're so excited for you! To make checking off your to-do list a little easier, we've rounded up the most stylish bridal shower decorations to buy online. From welcome signs to confetti and mimosa bar accessories, you will find it all in this feature!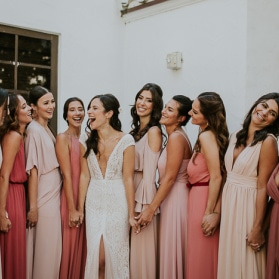 Marina and Adam's industrial yet whimsical nuptials have us swooning. With friends and family all over the world, the couple knew getting their loved ones to one place would not be an easy task. While they live in Brooklyn, they decided on MAPS Backlot in Miami where the bride's father lives and where the weather is ideal all year round. We love the words that their wedding planner, The Creative's Loft, put together to describe their picture-perfect day.
WEDDING INSPIRATION BOARD
Filter thousands of wedding images by color, category, and more to find inspiration for your wedding