RECENTLY ENGAGED?
here are some of our best tips + advice to help you plan your big day
RECENT POSTS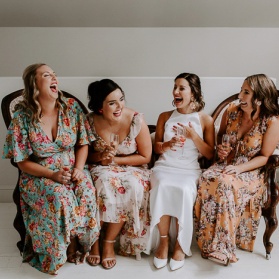 Springtime means pastels, florals, ruffles, and lightweight fabrics. Whether you're searching for the perfect single mismatched bridesmaid dress for your spring wedding or you're looking for that one special bridesmaid dress for your entire wedding party, we've rounded up our favorite spring bridesmaid dresses for 2022!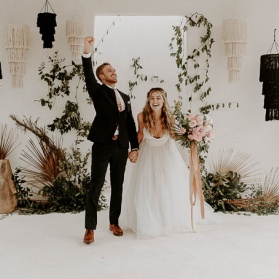 What could be better than advice from one wedding planning expert? How about advice from an entire team of them? From the swoon-worthy moments to confusing moments that make us scratch our heads, we've seen it all. We've also read advice from thousands of couples over the years, and worked with lots of wedding planning professionals. Between us, we've got the wedding planning advice that you need to plan your day with love and intention.
WEDDING INSPIRATION BOARD
Filter thousands of wedding images by color, category, and more to find inspiration for your wedding