RECENTLY ENGAGED?
here are some of our best tips + advice to help you plan your big day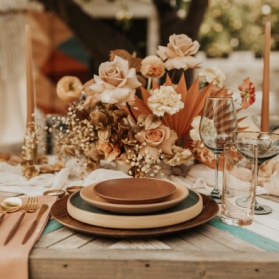 If you're feeling overwhelmed researching covid wedding ideas, you're not alone. The global coronavirus pandemic is affecting us all, but especially couples planning their weddings. These couples are faced with unique challenges that are—forgive us for using this term—unprecedented. Our mission at Junebug is to help take the stress out of wedding planning so you can create a celebration worthy of your love.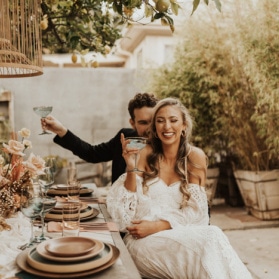 A backyard wedding is perfect for couples who love to be outdoors, want a uniquely sentimental feel, or want their dream wedding on a budget. There are so many benefits to a backyard wedding–including cost and convenience–but with those benefits come a few extra details you need to keep in mind and situations you need to plan for. To keep you on track, we've compiled this comprehensive guide with everything you need to know about planning a backyard wedding, from logistics to design.
WEDDING INSPIRATION BOARD
Filter thousands of wedding images by color, category, and more to find inspiration for your wedding