RECENTLY ENGAGED?
here are some of our best tips + advice to help you plan your big day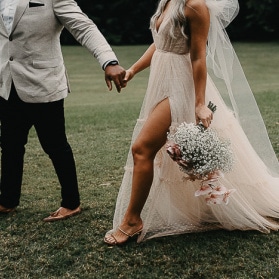 You've spent months–sometimes years–planning your wedding and the day is finally here! No matter how perfect you want the day to be mishaps are bound to happen. Whether it's a spilled glass of wine, a ripped bridesmaid dress, or an unfortunate headache, you want to be prepared for any unexpected emergency that may pop up. That's why having a wedding day emergency kit is so important. These items will solve almost every problem under the sun so you can focus on saying "I do"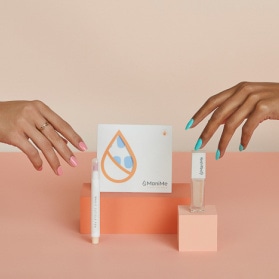 Ensuring your wedding party has salon-perfect nails for your wedding is a small touch that many couples don't take advantage of. Getting manicures done before the wedding used to be a hassle but now you can do it at home with your wedding party, whenever you want with the help of our friends at ManiMe. The best part? You can do these high tech manicures in five minutes or less.
WEDDING INSPIRATION BOARD
Filter thousands of wedding images by color, category, and more to find inspiration for your wedding