RECENTLY ENGAGED?
here are some of our best tips + advice to help you plan your big day
RECENT POSTS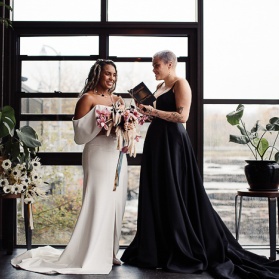 While tradition certainly has its appeal, a bold new wave is sweeping through the world of weddings. Couples are chucking those old-school norms out the window and pouring their own personalities into their big day. Imagine a wedding that's all about you, not tradition. And leading the charge are black wedding dresses. No longer bound by just white, bold brides are falling head over heels for stunning dark-colored gowns.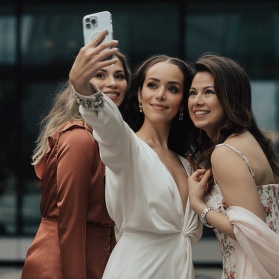 When you imagine your dream wedding, you probably picture the perfect venue, stunning flowers, and a skilled photographer and videographer to capture every moment. However, in today's world of social media dominance, there's a new addition many are adding to their team: a wedding content creator. You don't have to be an influencer to want to share your wedding moments on Instagram stories or join in on TikTok trends with your bridesmaids.
WEDDING INSPIRATION BOARD
Filter thousands of wedding images by color, category, and more to find inspiration for your wedding