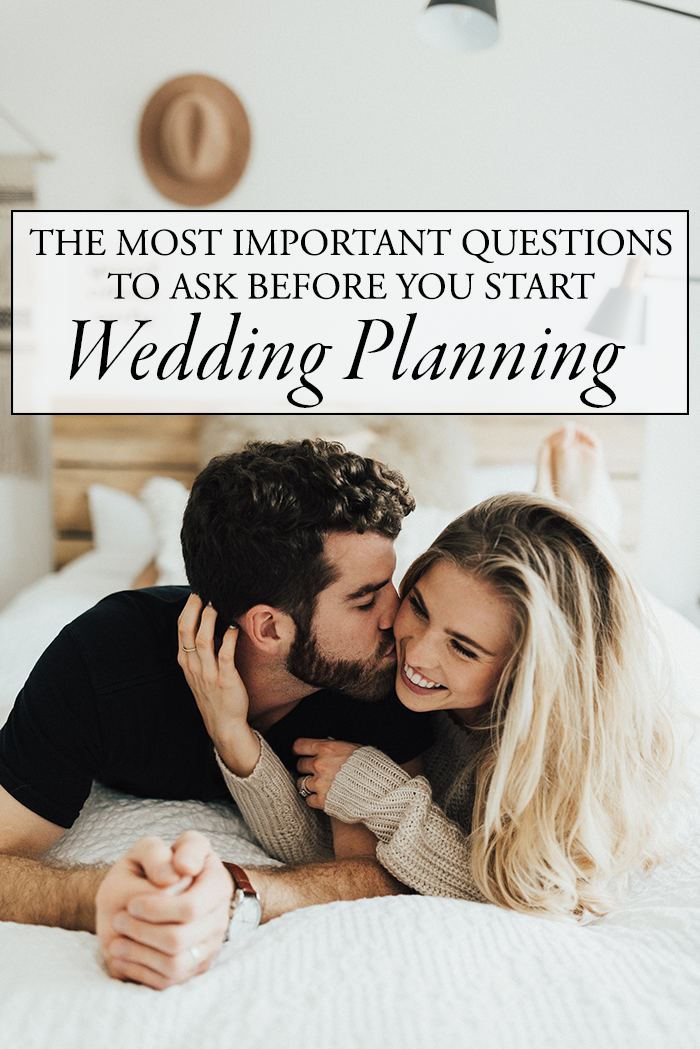 photo by Peyton Rainey Photography
Assuming you're here because you're recently engaged – congrats! This is such an exciting chapter of your life, and we want to help make it as stress-free as possible. Before diving into the wishlists, checklists, and to-do lists associated with wedding planning, we encourage you to take the time to sit down and answer a few questions that will get you in the right mindset for creating an experience worthy of your love.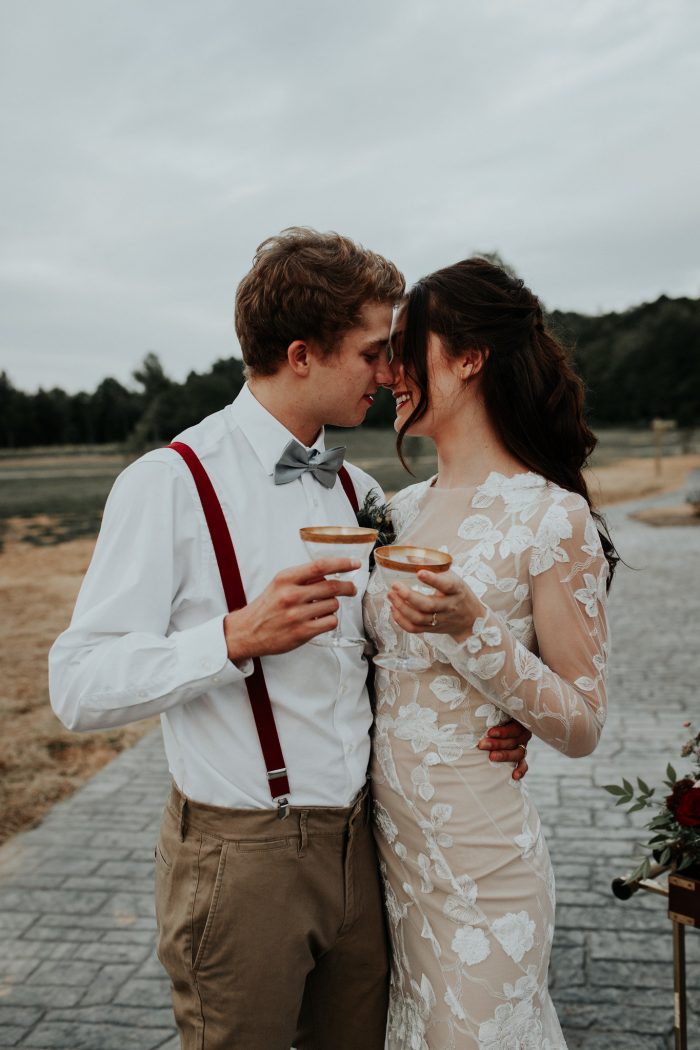 photo by Aly Barnett Photography
1. How much money do we want to spend? vs. How much money can we actually spend?
If you've ever watched one of those bridal gown shopping shows on television, then you know that step one is discussing your budget. It's not glamorous, but it is an imperative first step. Every aspect of your wedding planning from here on out depends on what you can afford. While you will likely continue the dialogue about your budget and finances as your date grows closer, any decisions you make before talking about money may as well have never happened.
When pairing these two questions together, the first sounds like it's considering a dream budget while the latter refers to a more strict budget. However, some couples may come to this conversation with a more conservative budget in mind and realize that realistically they need to increase their savings in order to have the wedding they want. Look at your finances, who has offered to help out, and how long you have to save to help you determine a number you're both comfortable with. Be sure to check out our budget tool to help you with this process, as well as our advice on setting a wedding budget + six ways to save!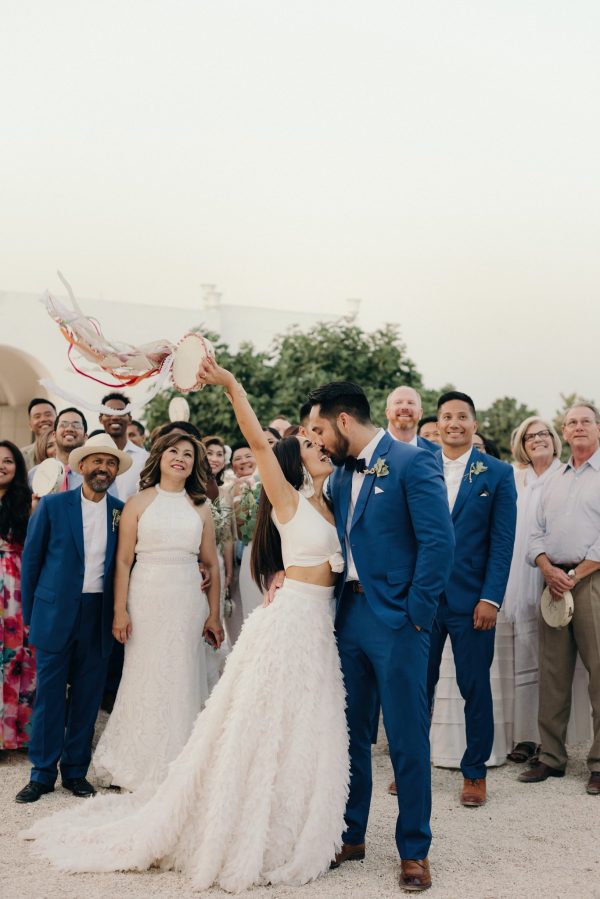 photo by Cinzia Bruschini
2. How many guests do we want to invite? vs. Who can we not imagine getting married without?
In large part, your budget is actually dependent on the size of your wedding. Before you start creating your guest list (oh look, we've got a handy tool for that too!), think about how big or small you envision your wedding. Do you expect to be able to spend time with every guest, or is it more important to you to include as many people as possible in celebrating? Check out this post for more tips on choosing your wedding size.
Once you know the general size you want your wedding to be, you can begin making a list of guests, starting with the people you can't imagine not having there on your big day. This strategy makes a couple of things easier in the long run. First, you will be building a list based on what's most important to you, rather than who you're expected to invite. This sets an emotional tone for every other aspect of your day. Second, it will be clear to see who you can cut from the list should you need to downsize, as they will be listed in a sort of outer circle. Still feeling pressure to find a way to invite everyone? Read our post on why you don't need to feel guilty about your guest list.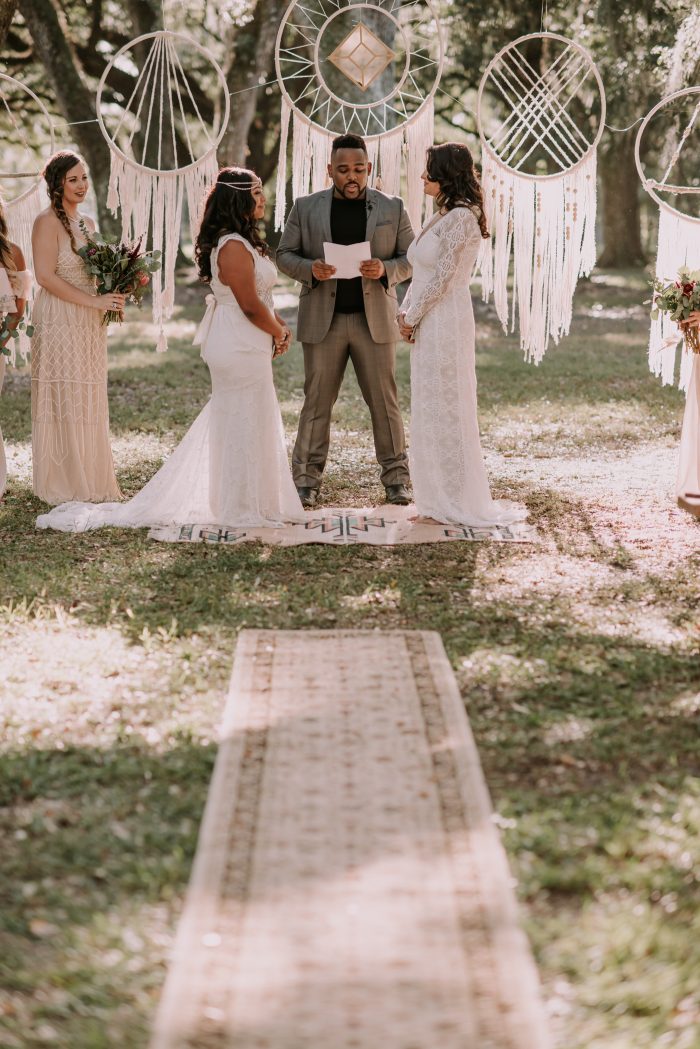 photo by Regina as the Photographer
3. What vendors do we need for our wedding? vs. What are the most important things to include in our wedding?
Because there are no hard and fast rules about planning a wedding, there isn't a right answer to what vendors you need to hire. A good idea would be to start with a list of potential vendors – venue, photographer, videographer, designer or coordinator, florist, hair and makeup artists, officiant, DJ or live entertainment, caterer and cake baker, rental company – and identify which are the most important to invest in for your wedding. Everyone's priorities are different, so consider what each other's must-haves are and find a compromise that makes both you and your budget happy.
Once you've chosen your top three or so priorities, make sure your budget reflects that. Maybe it's extremely important to you to have both a photographer and videographer capture your day, which is something you need to know before you start budgeting for food or flowers. Maybe you envision a day surrounded by gorgeous floral design, so you invest in the best florist your town has to offer and choose a more blank slate venue. Without answering these questions, you're more likely to invest money in the wrong places and end up skimping on what's actually most important to you.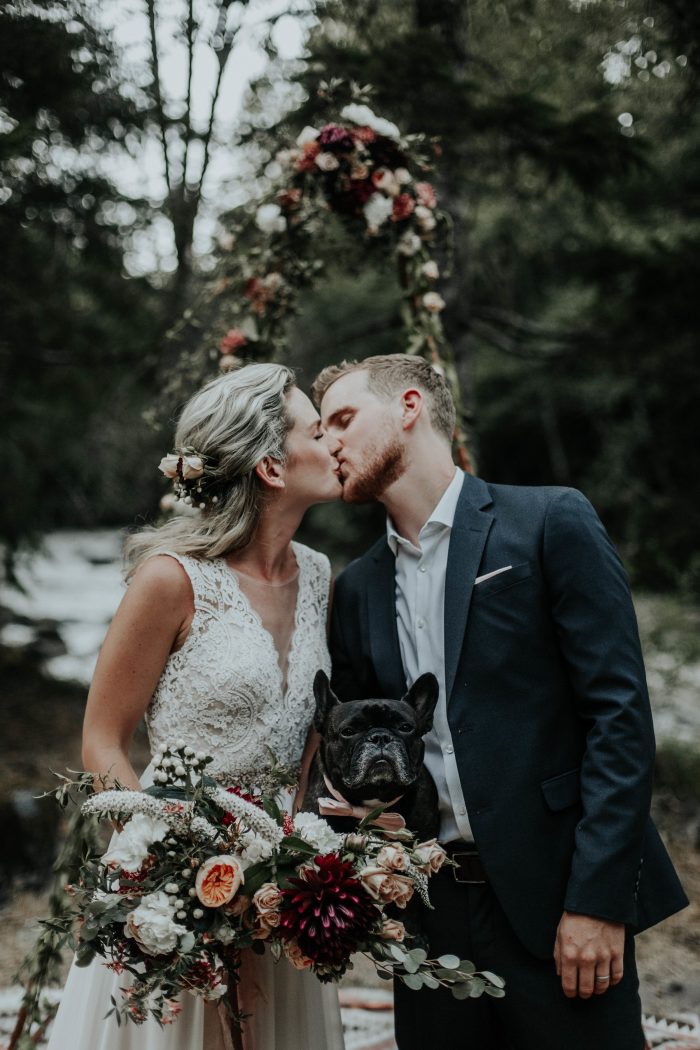 photo by Karra Leigh Photography
4. What do we want our day to look like? vs. What do we want our day to feel like?
Having a Pinterest wedding can be good and gorgeous, but even those Pinterest details should be based in what you love as a couple. The wedding decor inspiration we share here on Junebug is all meant to spark your inspiration as you find the things you want to include in your own day – not just because someone else used it, but because it resonates with you too!
Before picking your color palette or deciding on a ceremony backdrop, create a mood board inspired by a list of words you want your wedding to feel like. Words like intimate, wild, elegant, cozy, adventurous, eclectic, timeless are a good starting place. If you are working with a wedding designer or coordinator, and you tell them that you want your wedding to feel like "us," it's important that you know what that feels like. As you're describing your wedding, pull from words you would use to describe you as people and as a couple, too. Last but not least, don't forget to think about the things you love doing together and how you can incorporate that into your day! Is coffee the lifeline of your relationship? Do you spend all your time loving on your fur baby? Do you frequent record stores and make each other playlists on Spotify? These are all details that can be included in your wedding in some way that helps it feel like you!
Looking for more wedding planning inspiration? Here's everything you need to know about hiring your wedding vendors.