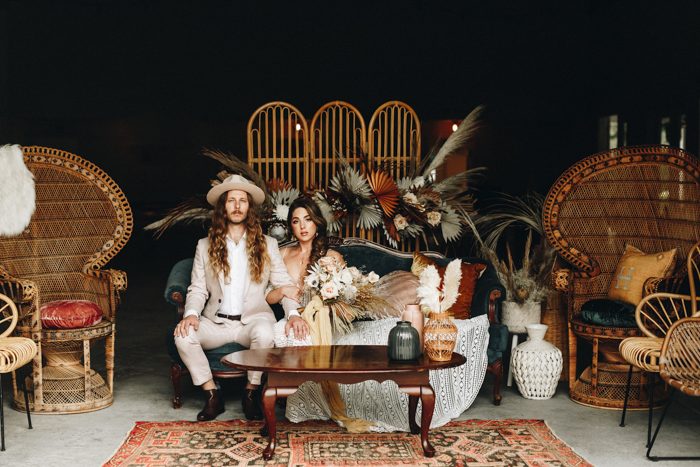 photo by Sydney Marie Photography
When it comes to planning your wedding, we know there's always one thing that's top-of-mind: budget. There are probably a million questions running through your mind when it comes to this topic. How much should we expect to pay? What areas can we save on costs? What services should we invest in? Luckily, you came to the right place for advice! Aside from the obvious advice to hire a planner who can help you map out the perfect budget for your needs, our Junebug top planners from around the world have provided their best wedding budget tips just for you!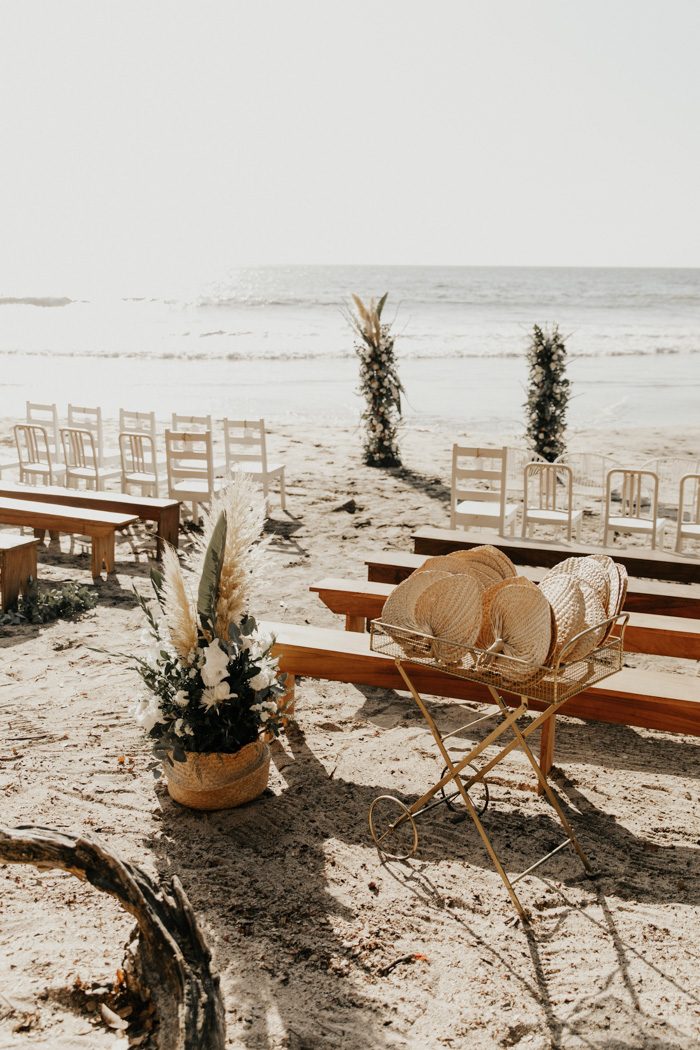 photo by Melissa Marshall; see more from this wedding here!
Determine What's Most Important
"Sit down and determine what is most important to you as a couple. Put more of your budget into what screams "you" and then it'll feel better cutting back on other areas. Are you musicians? Focus your money there! Love being in the outdoors together? Allocate more towards a venue that embraces that!"
Bri Childs, Desert Child Events – Bay Area, California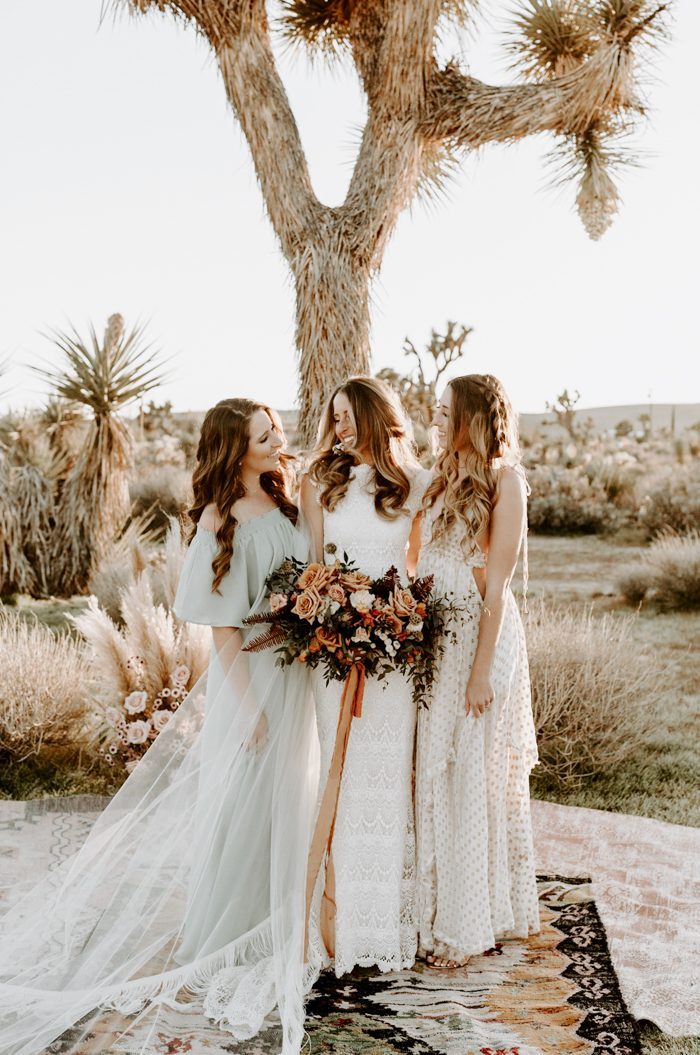 photo by: Karra Leigh Photography; see more from this wedding here!
Simplify The Wedding Party
"Many of our couples recently have been skipping the wedding party. Instead, they've told their besties to wear a dress in a certain color family. So no bridesmaids dresses or matching shoes needed, but you can still snag that cute photo with your friends! This has further benefits for budget, in not needing to fit wedding party gifts, groomsmen boutonnieres, bridesmaids hair and makeup, and bouquets into the budget. Bonus: Your friends will thank you when they can sit comfortably through the ceremony."
Meghan Cox, Mil Besos – Costa Rica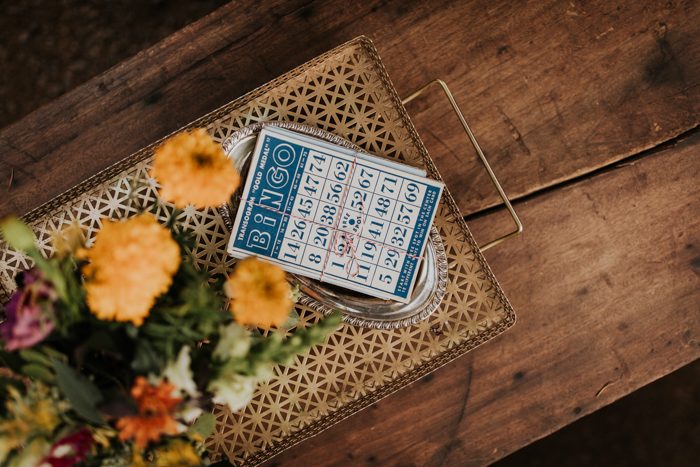 photo by Victoria Carlson Photography; see more from this wedding here!
Utilize Your Own Personal Treasures
"To our design team, bringing out nuances of the couples' spirit is always our jam. Often I ask clients to look around their home and "shop." Think of ways to incorporate decor elements and accents pieces you already own. Do you have Restoration Hardware wooden tooled candlesticks on your mantel? Grab those for me! Or Anthropologie baskets, vases or throws? Then pack them up and bring them! As planners and designers we can incorporate what you already have. We can populate a welcome table with your wood trays from your home coffee table and we'll use those trays to wrangle your Fugi Instamatic cameras. We can use one of your large West Elm vases as your gift card receptacle. You World Market wood frame makes great bar sign, your kilim throw pillows become accents to rented lounge furniture. Your grandmothers vintage china set? Let's use these for your dessert grazing table."
Trish Jones, The Walk Down the Aisle – Palm Springs, California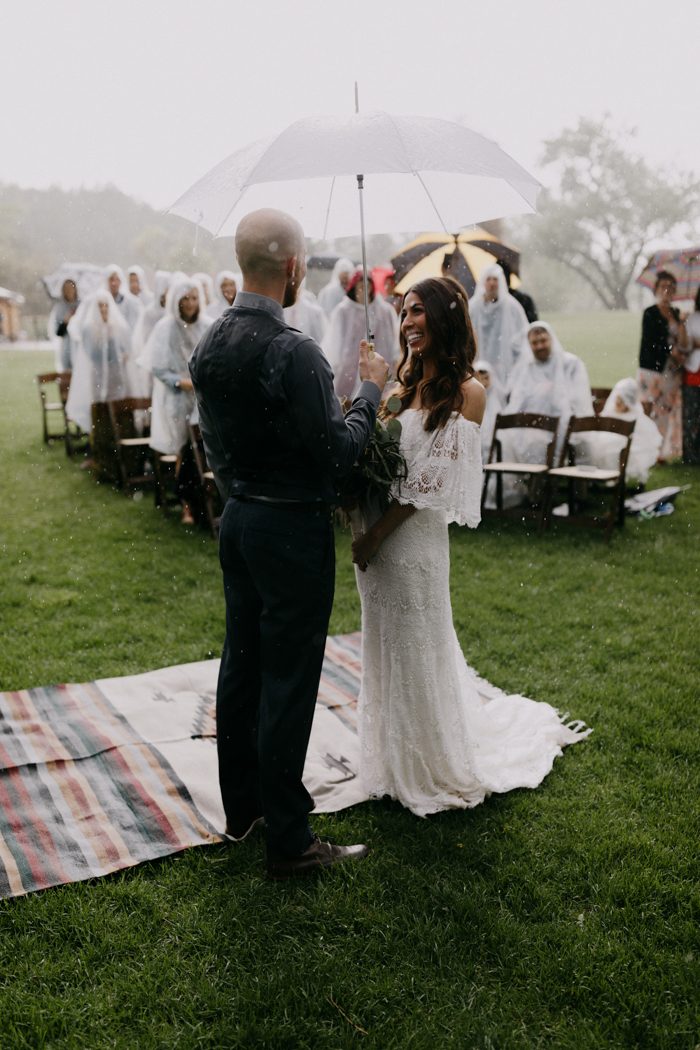 photo by Levi Tijerina; see more from this wedding here!
Leave Some Room In Your Budget
"It's essential to allocate an extra 5 to 10 percent of your money for surprise expenses like printing extra invites because of guest list changes, additional dress steaming, tailoring needs, umbrellas for a rainy day, and other last minute items."
One Fine Day Events – New Zealand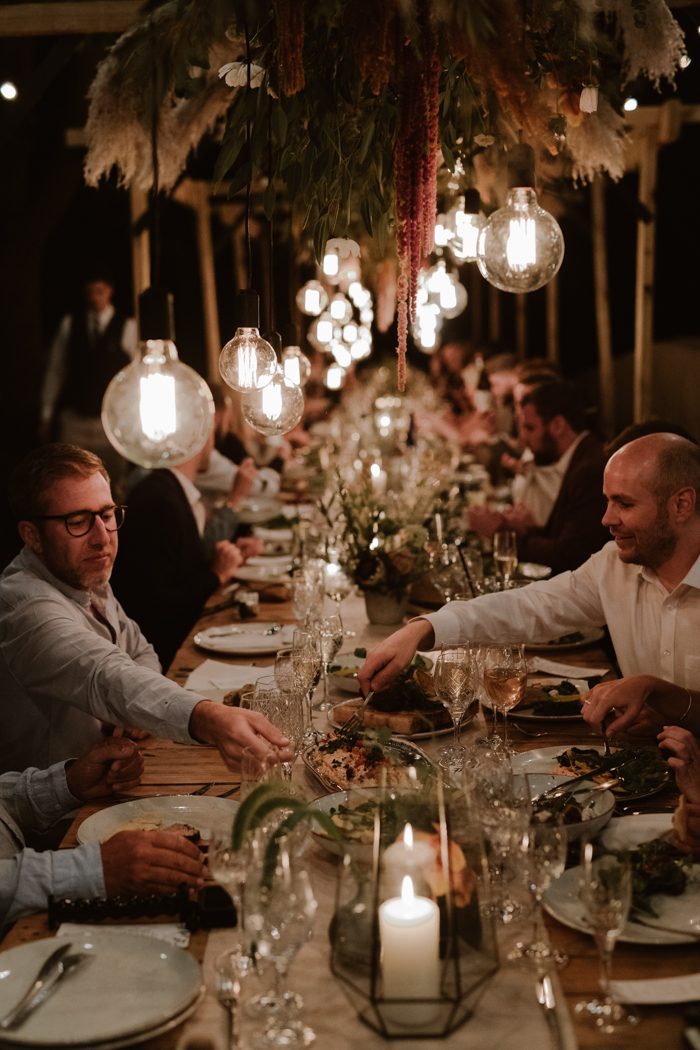 photo by Dearheart Photos; see more of this wedding here!
Stick to Local Cuisine
If you choose to have destination wedding, go for local food. If you want French cuisine in Ecuador, the catering will cost you two to three times the cost of an amazing fusion or local cuisine made by a renowned local chef. You can also decide on having brunch or a local food buffet; this is another way of saving money by not having a plated reception. It will surely depend on the atmosphere you want on your wedding day.
Assyah Gabrielli, Jamila + Juliette – Ecuador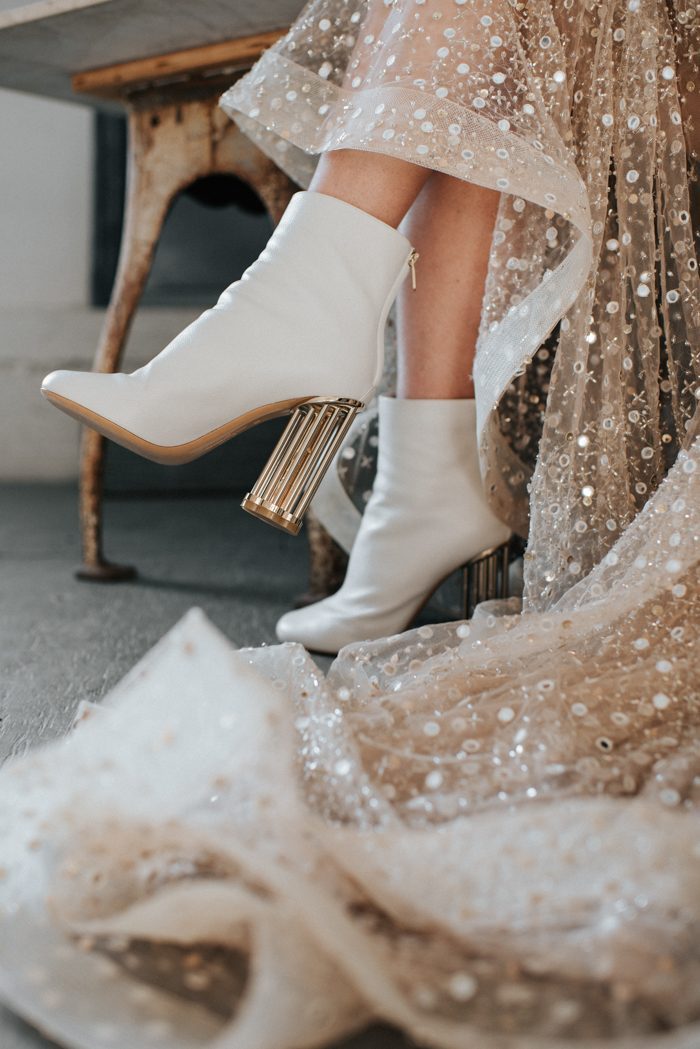 photo by Fox & Film Photography; see more of this wedding here!
Track Every Purchase
"First and foremost, be honest about your budget, having a realistic grasp on your budget will allow you to align with what you can afford. It's easy to "break the bank" by not tracking the little things, like earrings, groom's socks, new perfume or shoes. It's these items people often forget to track and they wonder why they are running out of money."
Misty Damico, Luxe Event Productions – Portland, Oregon

How are you, feeling? We hope these wedding budget tips have you well on your way to feeling comfortable about budgeting for your big day! If you want even more wedding planning advice, check out these other helpful blog posts and be sure to head to our vendor directory for a list of amazing planners in your area. And don't forget to check out our free wedding budget spreadsheet!
How to Create the Best Wedding Budget for You and Your Partner
9 Tips for Decorating Your Wedding Reception on a Budget
Searching for a Cheap Wedding Photographer? We've Got News for You!