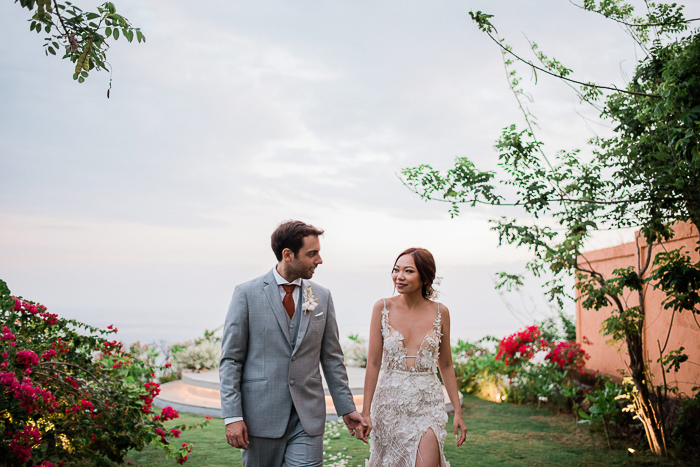 You know when it's a wedding planner's turn to plan their own wedding, it's going to be good. So you can bet that Maggy and Filippo's Wonderland in Uluwatu wedding was the epitome of beauty. In these tropical "I do's" –from the seaside ceremony with pampas grass and florals from Classy Decor ID to a laidback reception under the stars—there was no detail untouched.
And while we could go on and on about how chic this Bali lovefest was, we figured we'd let their photographer Selene of ManiSol Weddings do all the talking!
Selene of ManiSol Weddings On The Bali Destination Wedding
Maggy is a wedding planner, and she designed the whole day herself. She even designed her wedding dress and all the dresses for the wedding party–which were then sewn by her sister Beatrice. They had an ocean-front ceremony and an informal picnic-style reception. It was actually a three-part wedding–including this first event in Bali, a reception in Jakarta where the couple lives, and the third wedding in Modena, Italy.
The couple got ready in Villa Lalaland, where they had the first look as well. An Indonesian tradition has the bride and groom exchange the boutonniere and bouquet during the first look, and I found it super sweet! After portraits at the villa, we headed to the ceremony. The ceremony was held in English, Italian, and Indonesian, and it was really beautiful and heartfelt! I loved the picnic reception as well. It was such a perfect idea for that venue. The wedding band sang throughout the reception, and the bride sang a song as well (for all three weddings). It was a perfect mix of tropical and chic!
The Couple:
Maggy and Filippo
The Wedding:
Wonderland in Uluwatu, Uluwatu, Bali, Indonesia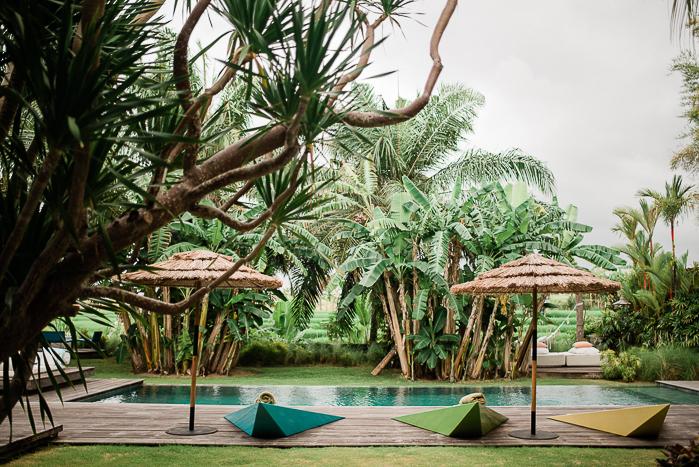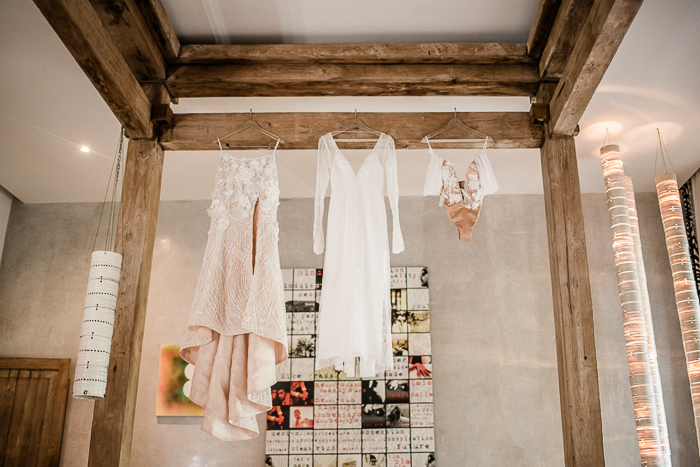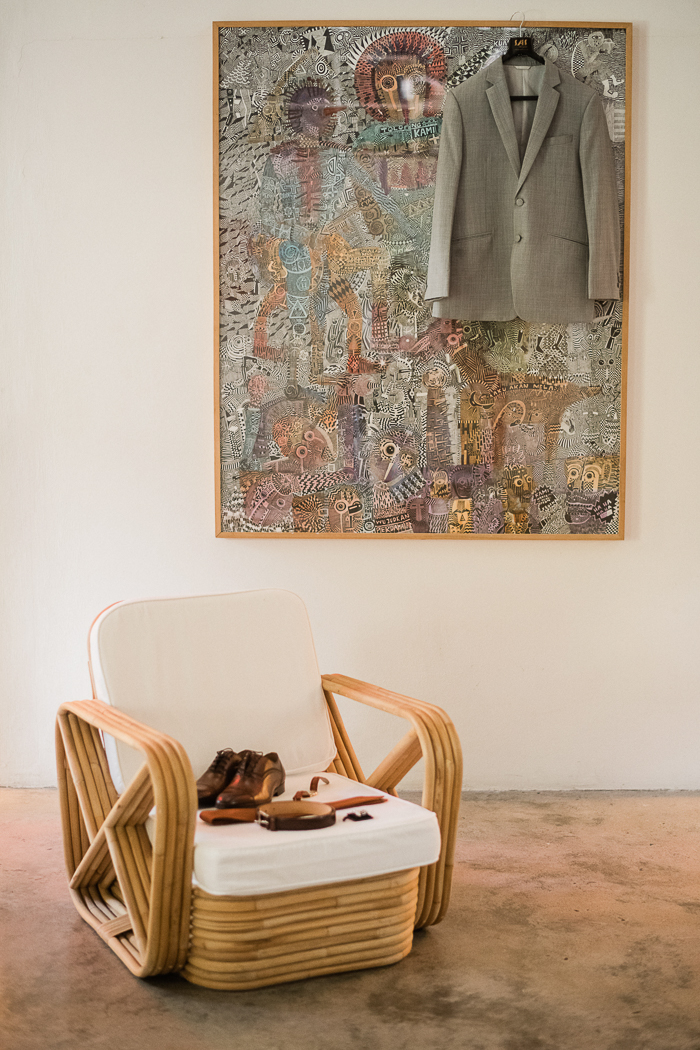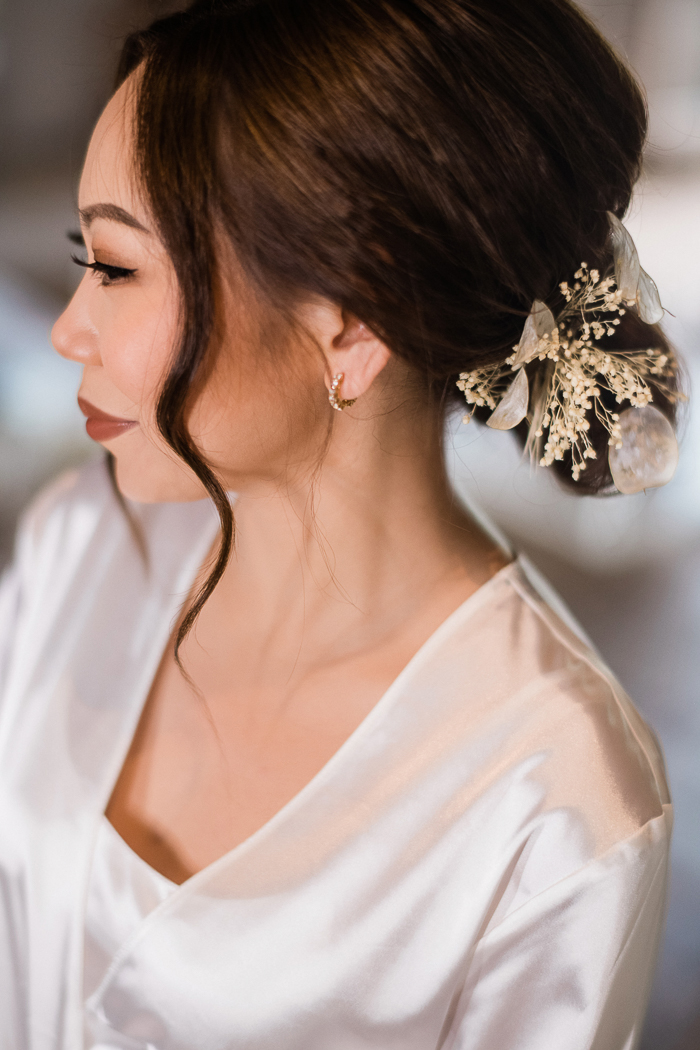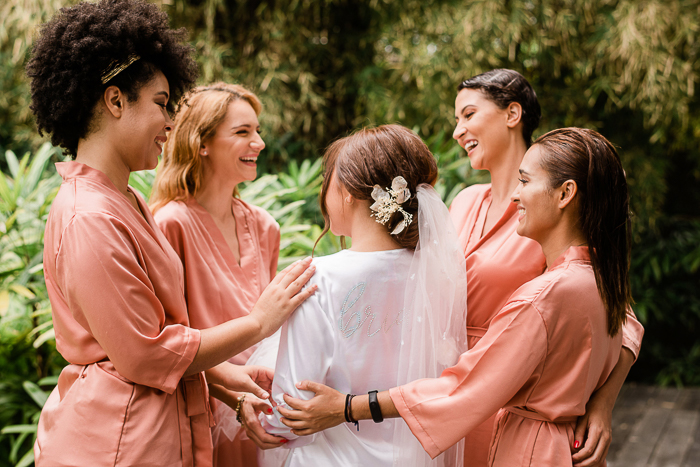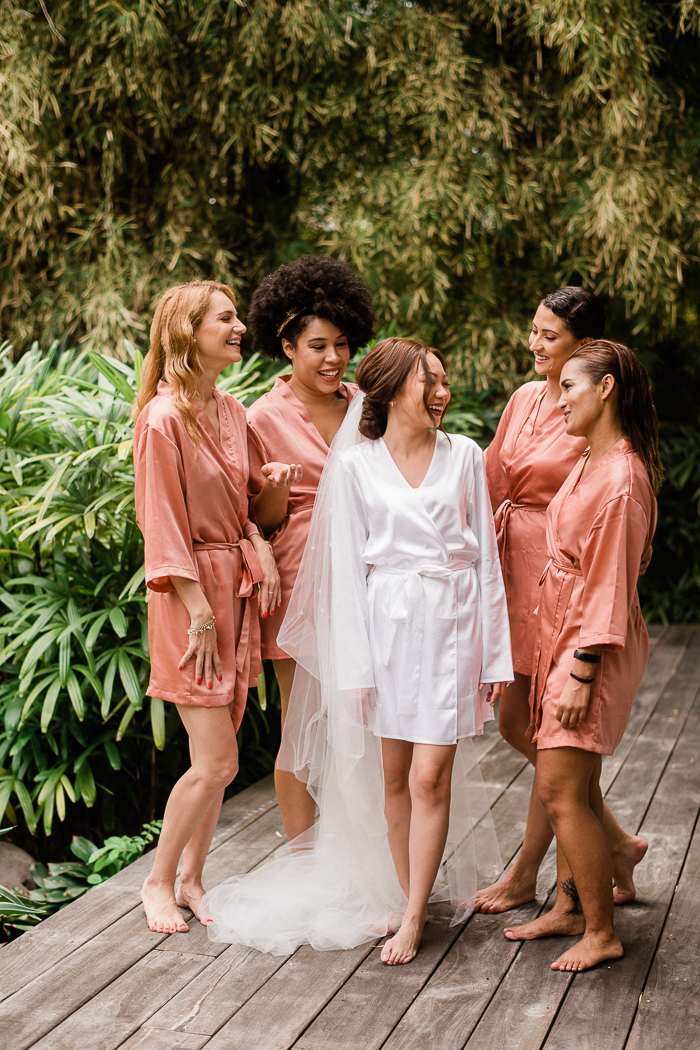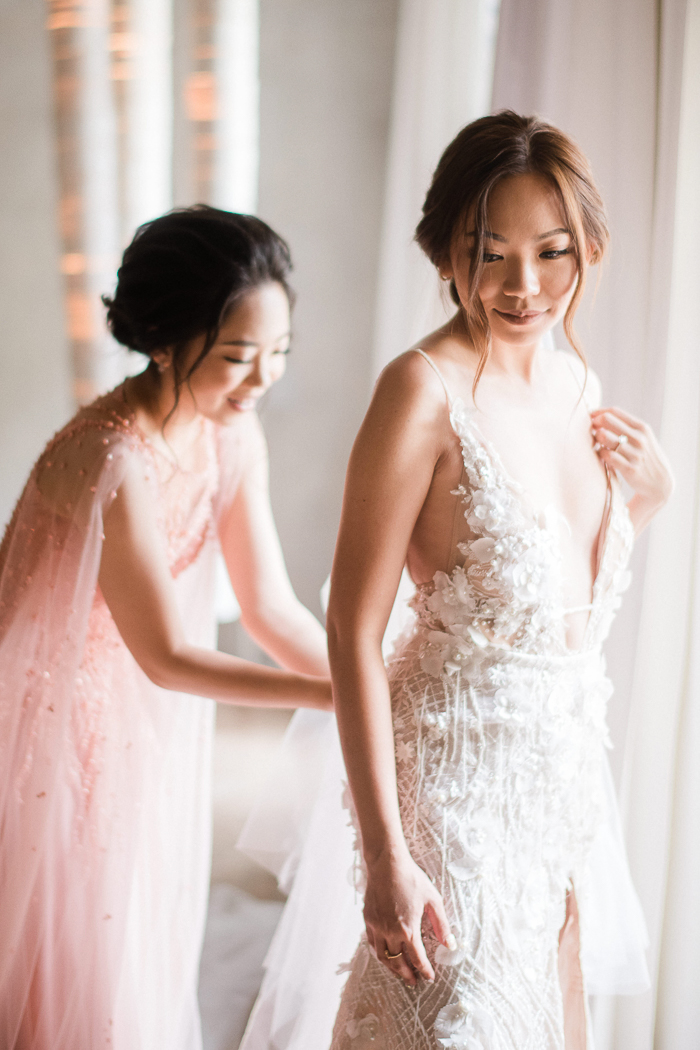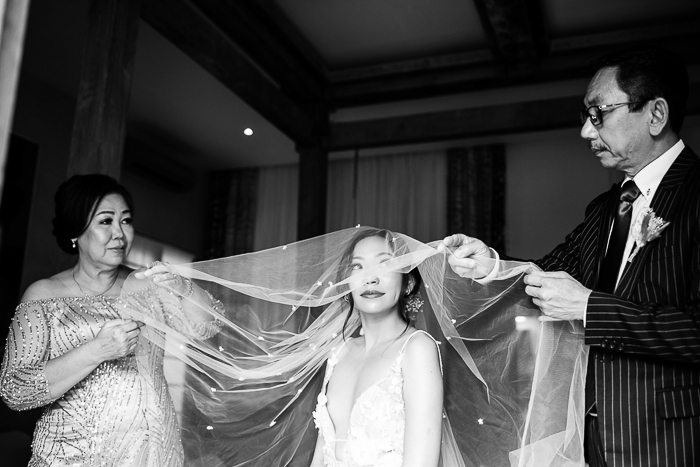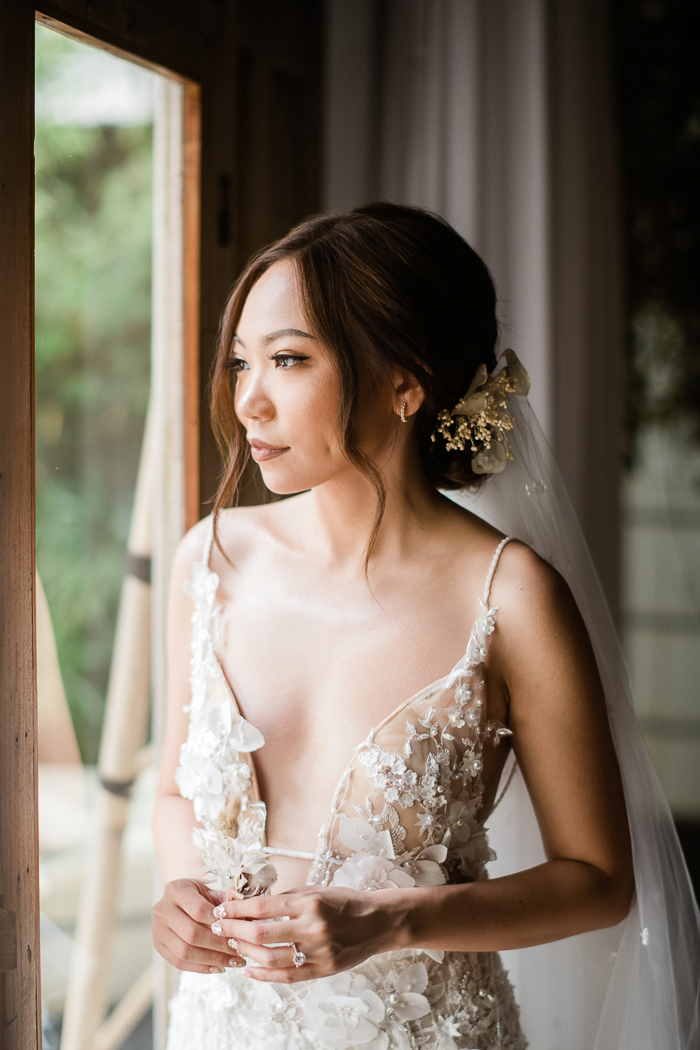 A Handmade Wedding Dress
I designed my entire wedding outfit from scratch, including buying the fabric and picking the material. I worked closely with my sister, who is a fashion designer, to put every single floral detail on the gown. Then, with the help of my sister's dedicated seamstress team, we managed to finalize the exact dream dress and shoes that I wanted.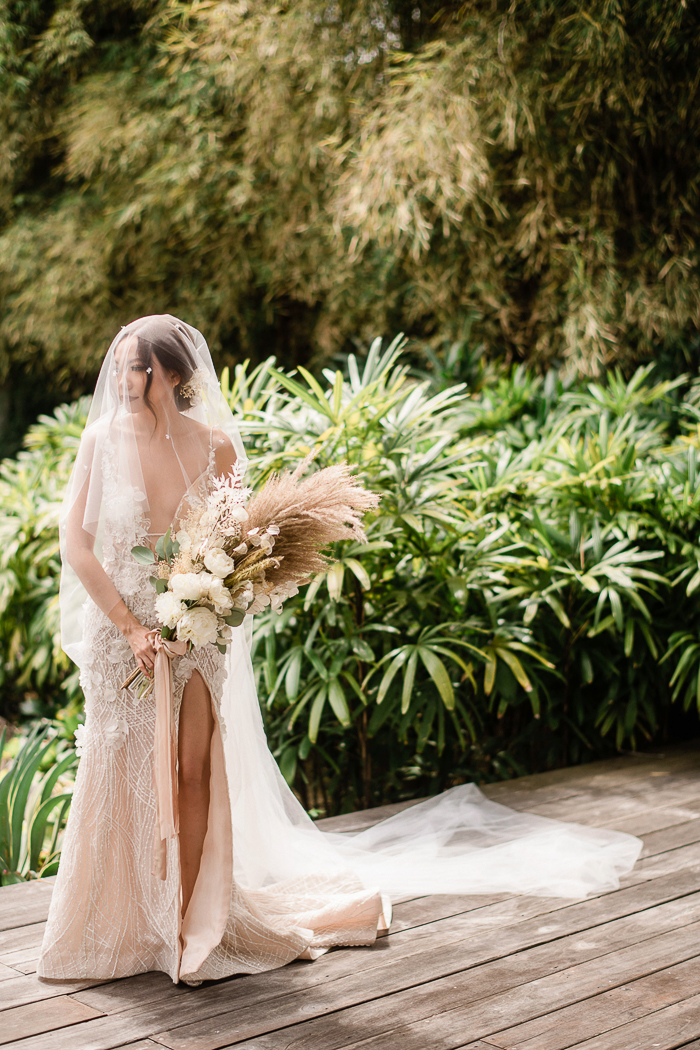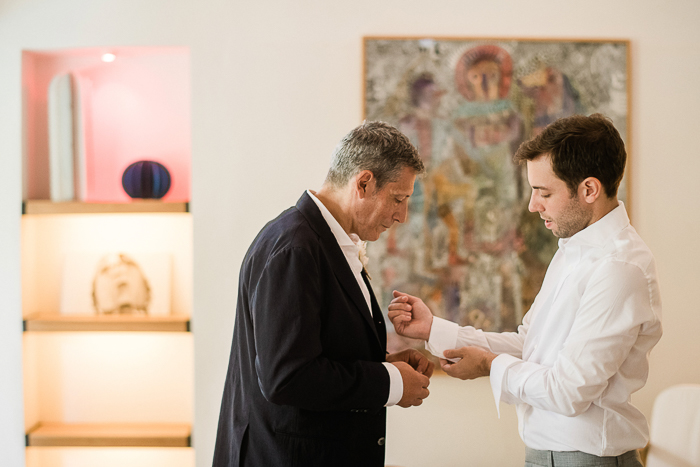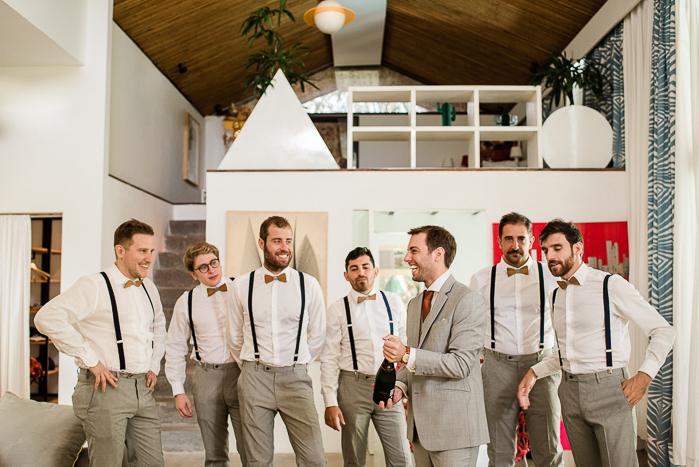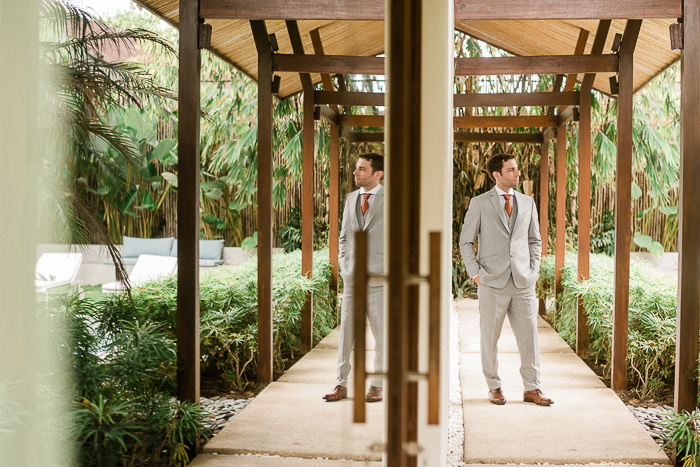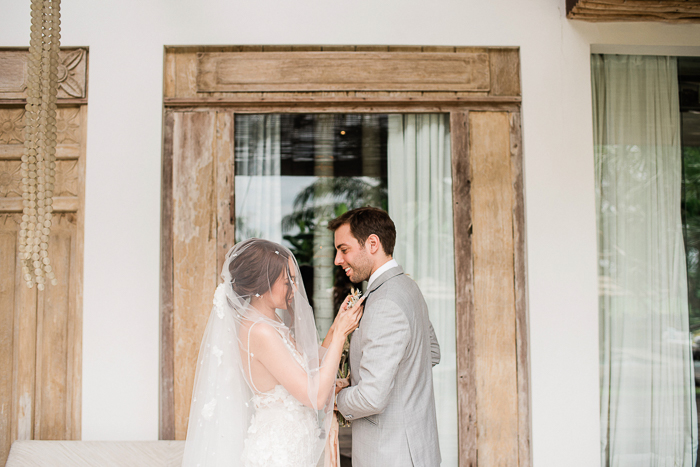 Why A Wonderland In Uluwatu Wedding
I came across a few places in the area I liked and contacted them one by one to get an idea of their prices. After sorting them out based on the wedding budget, we managed to narrow it down to three options. We then flew to Bali to visit those venues–which I think is very important. Funny enough, when we visited our venue, it was still under construction, so we were basically their first client. But I saw the potential right away and with a good bargain, we went for it.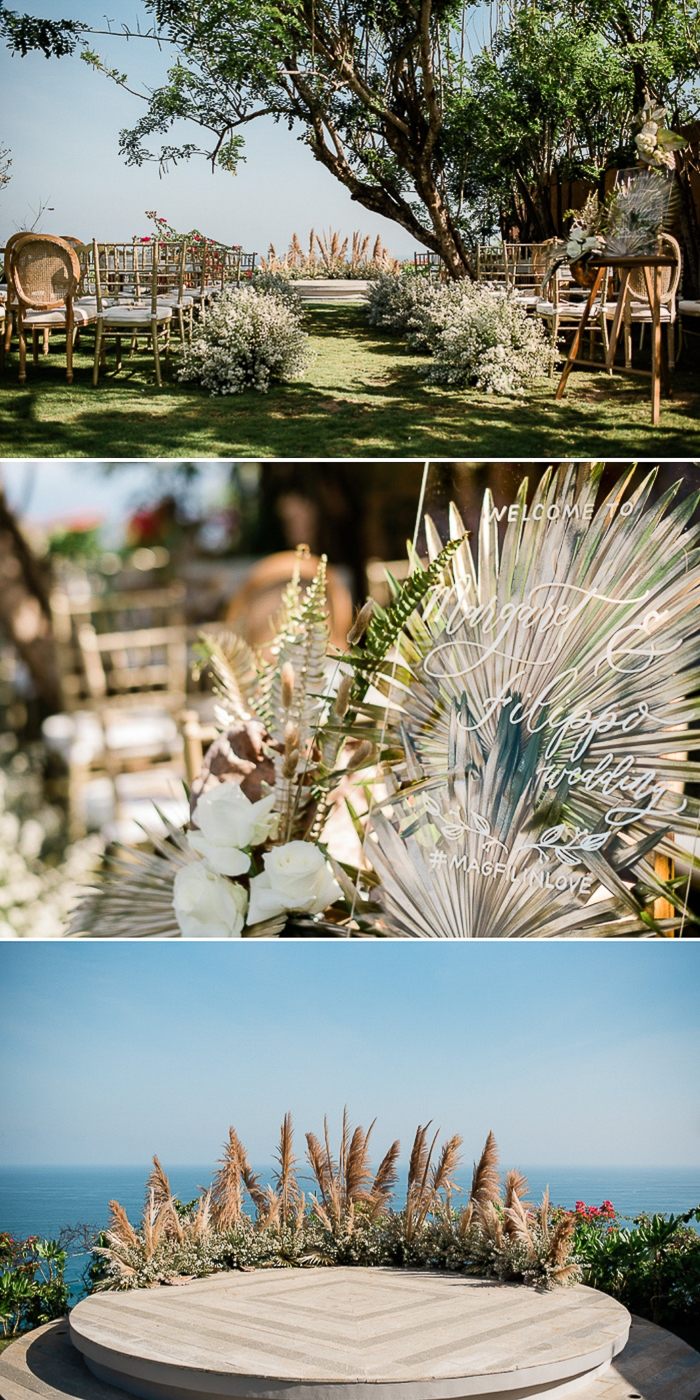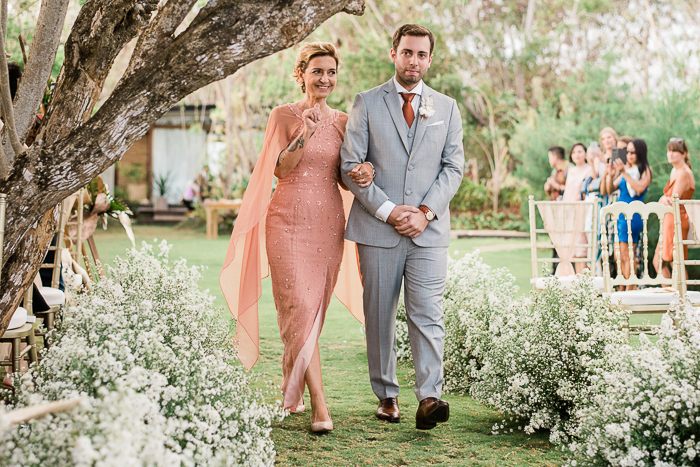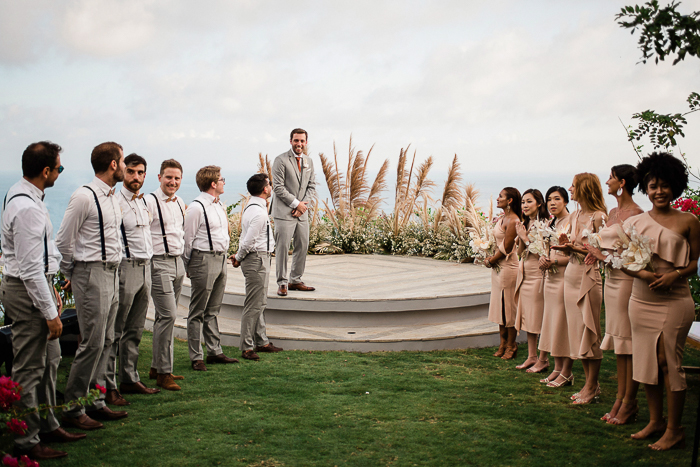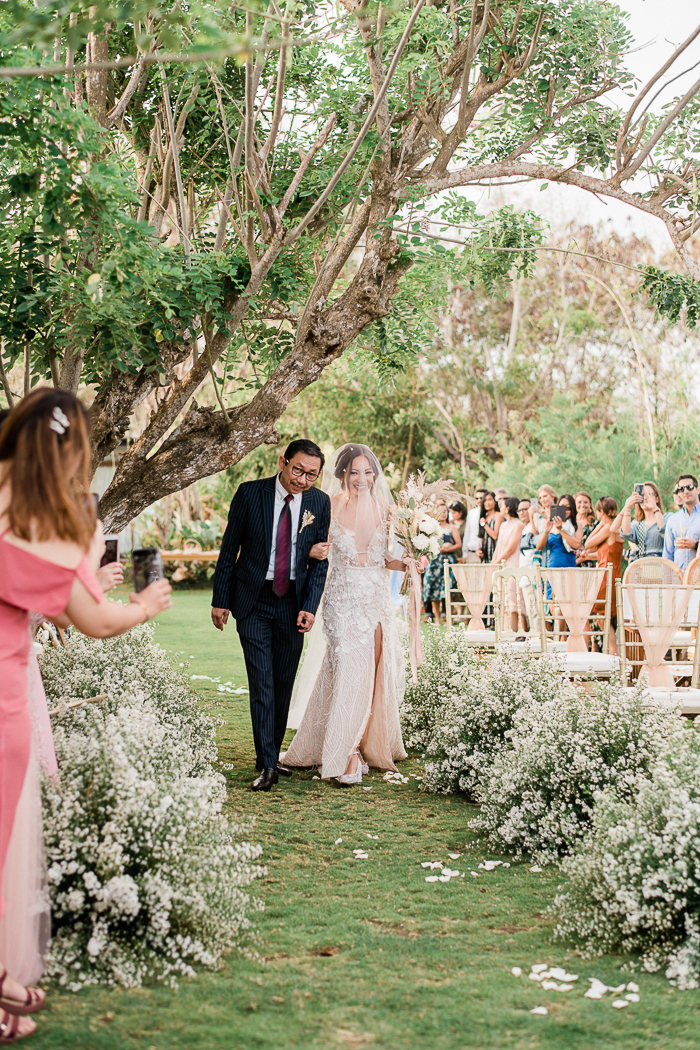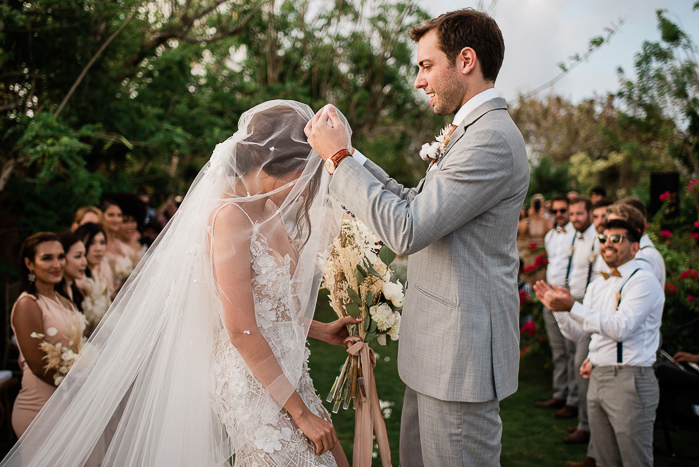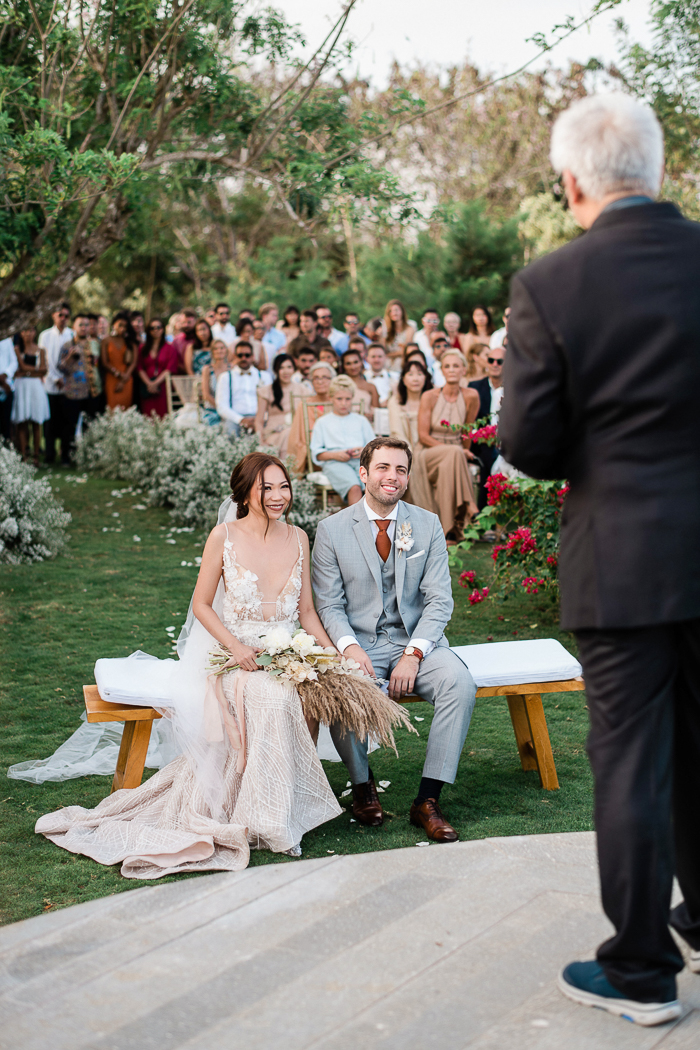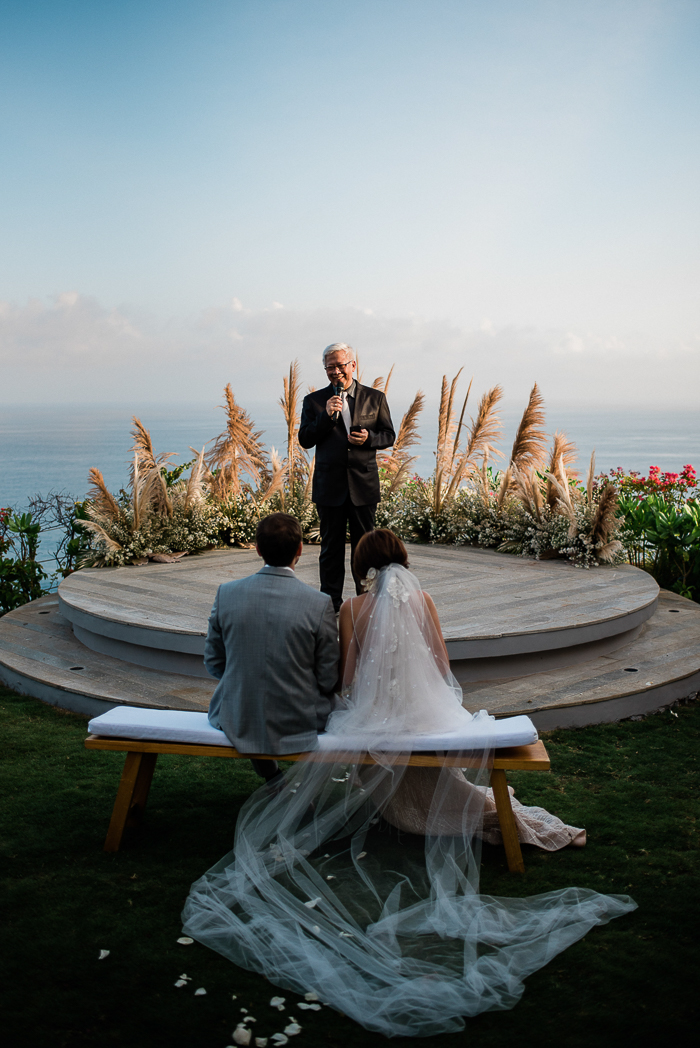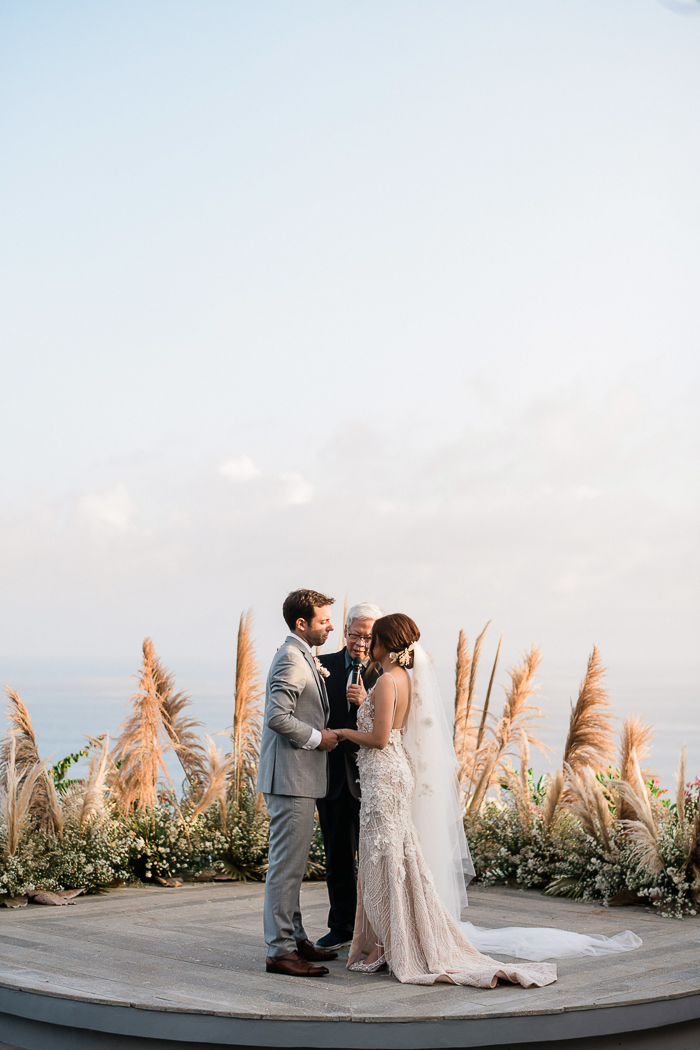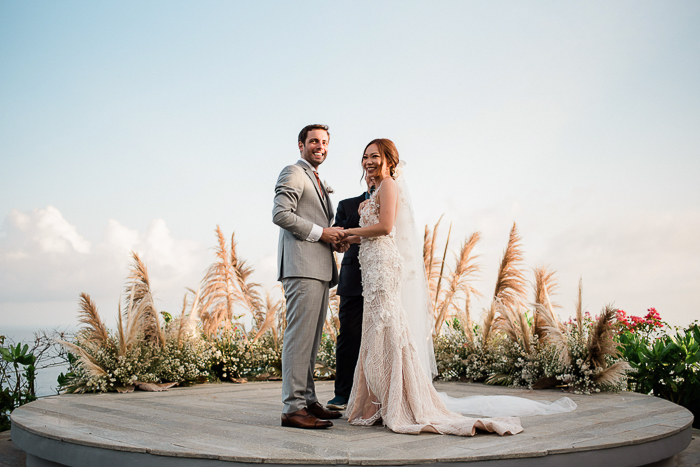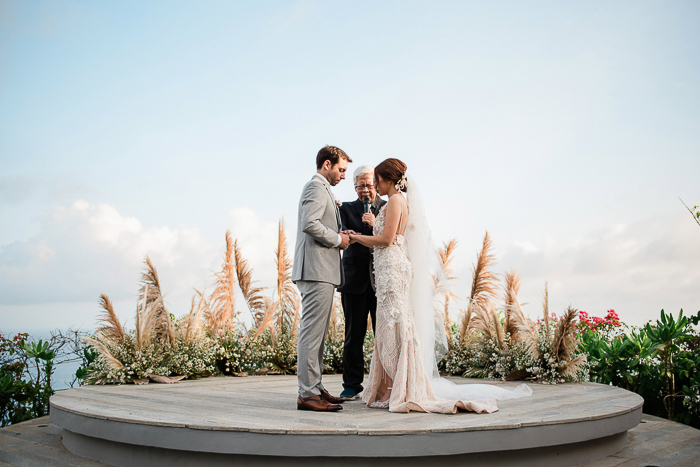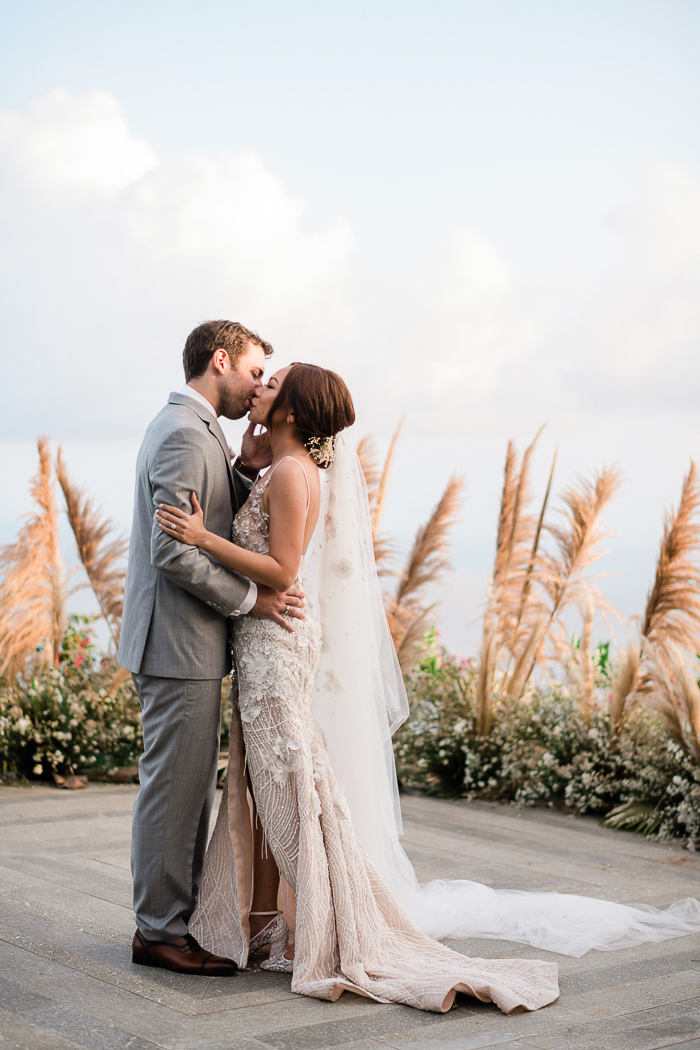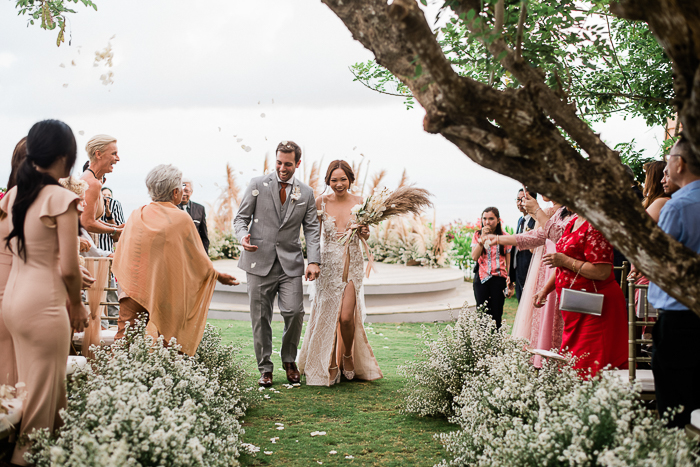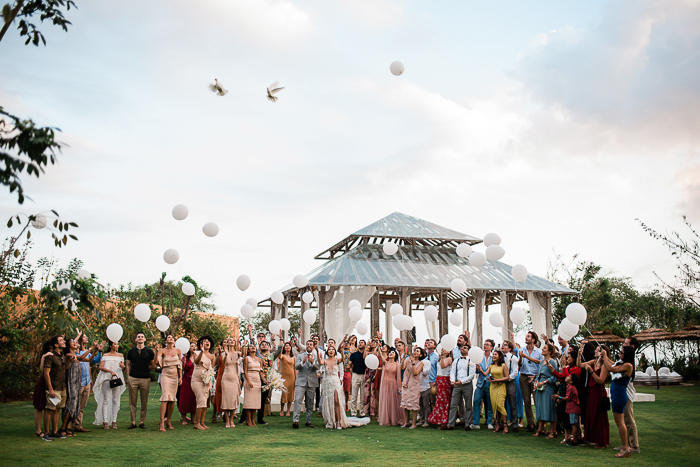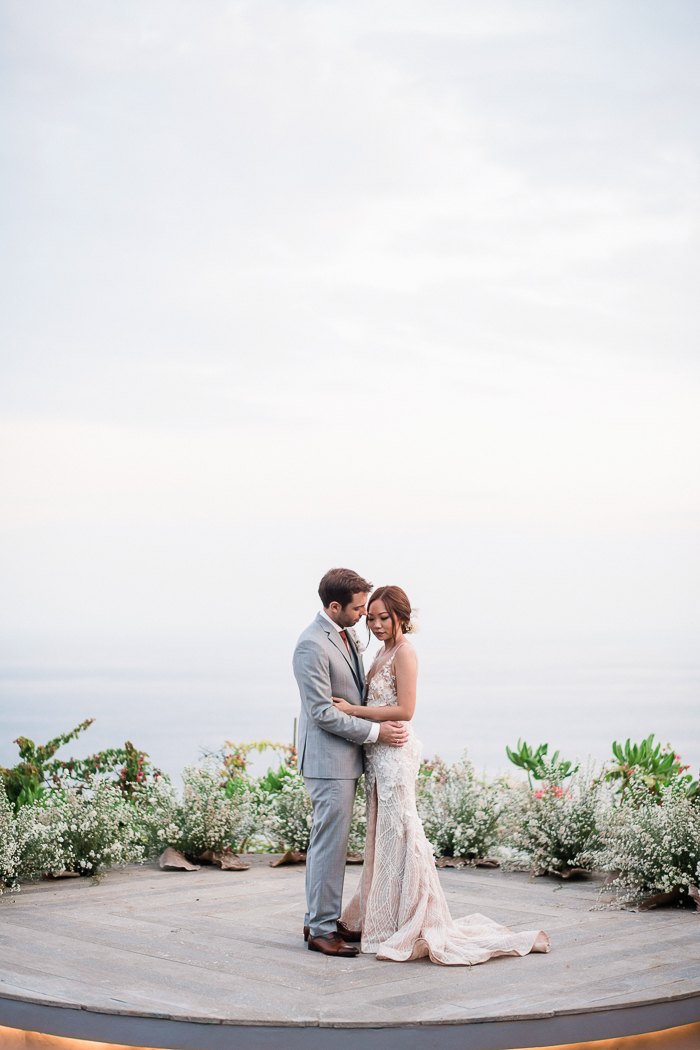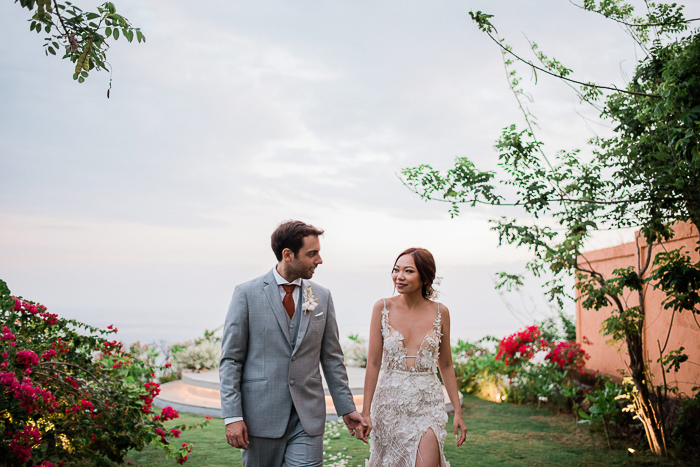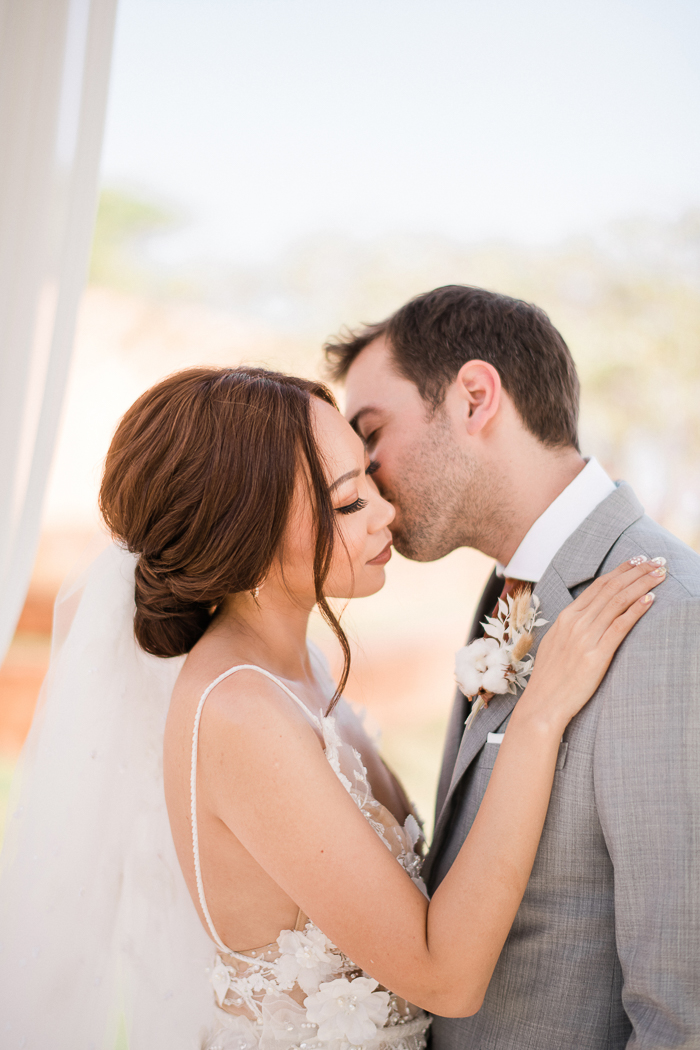 Putting Together The Wedding Budget
The first step I recommend when putting together a wedding budget would be doing a little research on the three most significant costs for the wedding–venue, catering, and decor. I knew exactly what I wanted and finding out the estimated prices for these was how I started. From there, I discussed it with Filippo and we set a budget. We also put aside a good 15-20% for unexpected expenses. Remember that the number of guests will determine your budget, so a good tip for other couples out there would be if you don't want to spend too much or have a tight budget consider an intimate wedding with just a few close families and friends.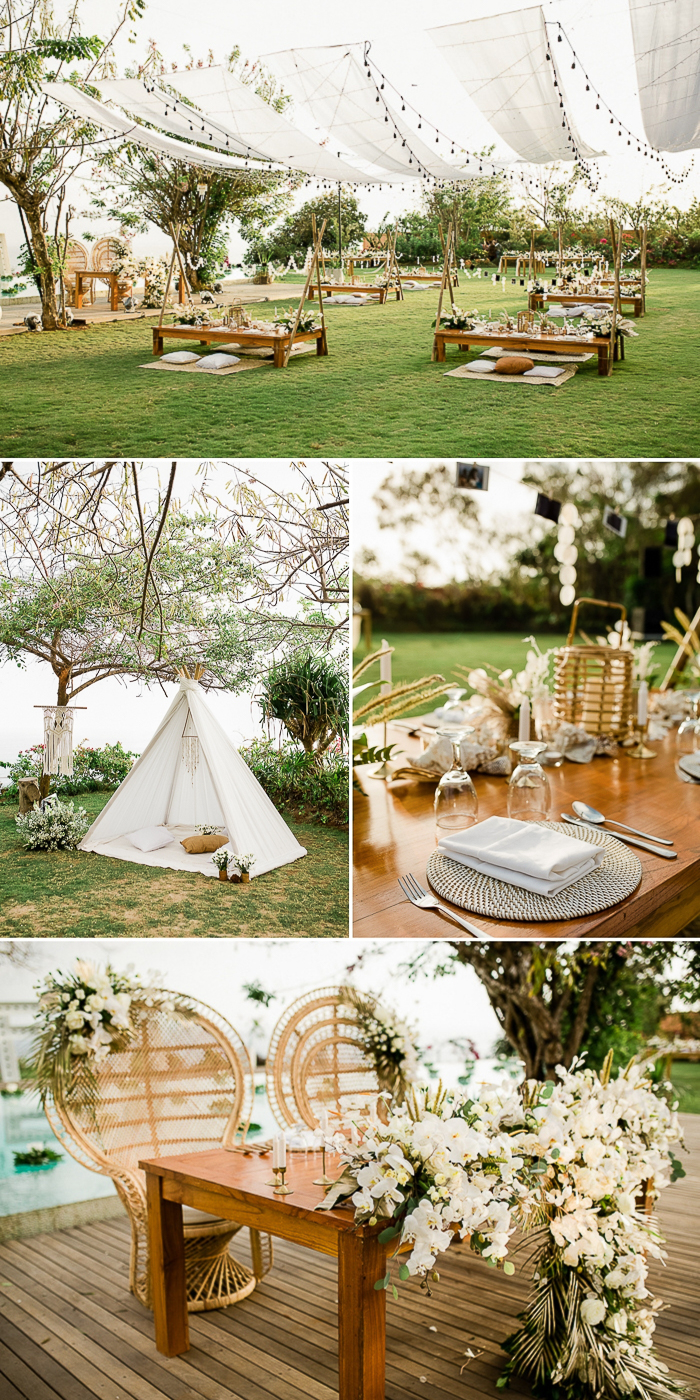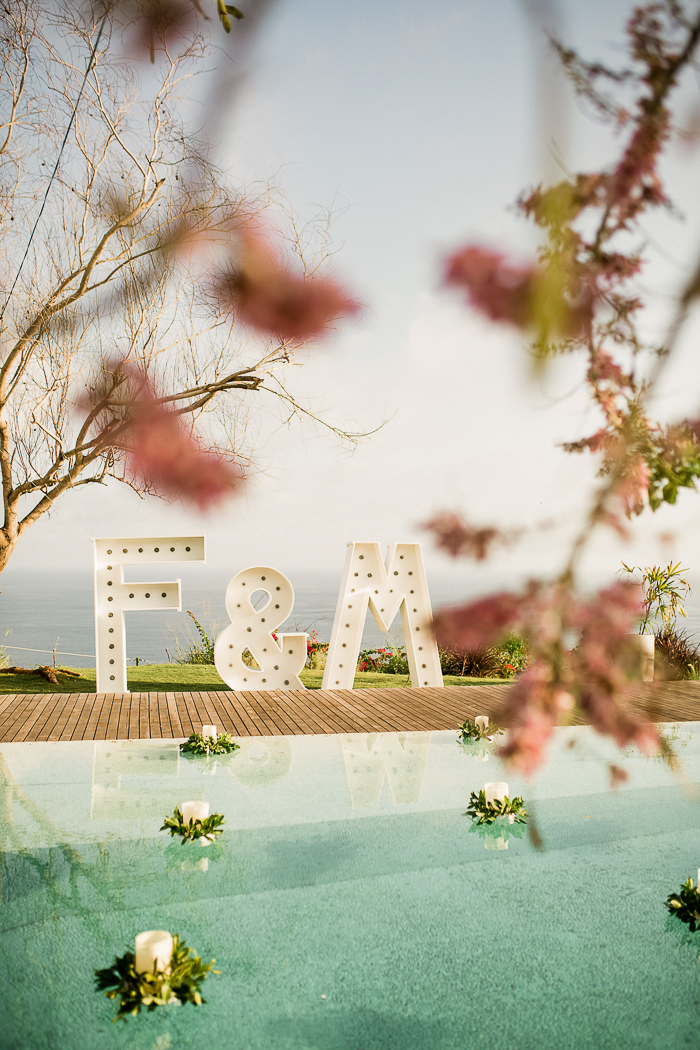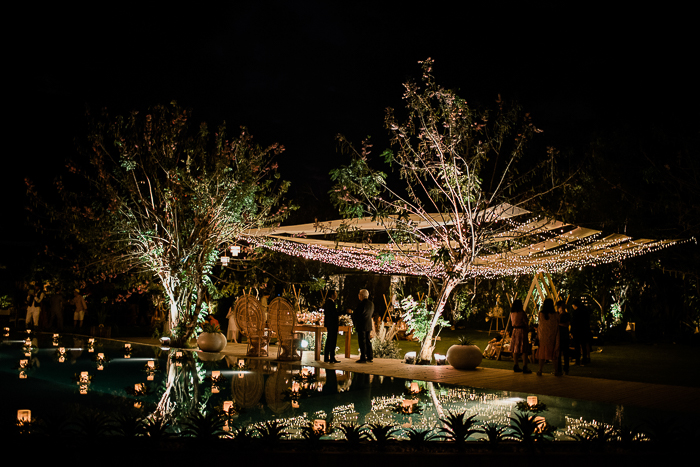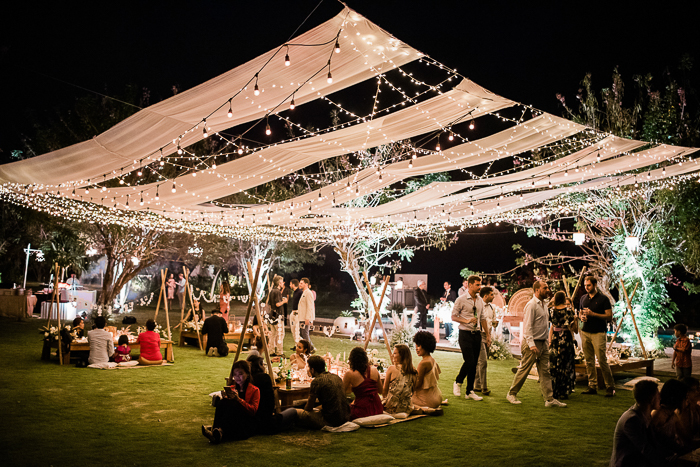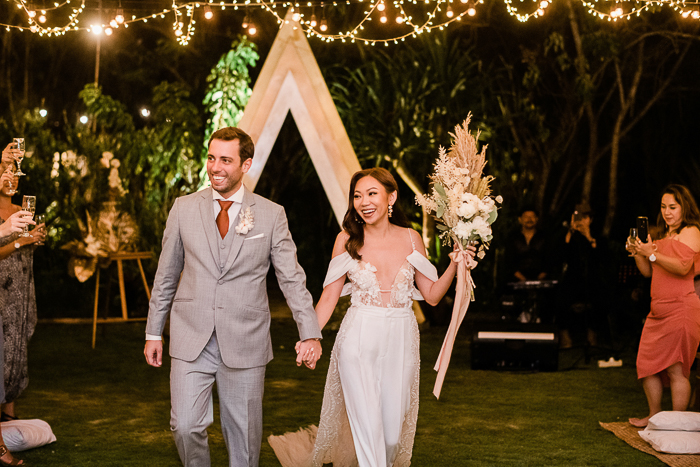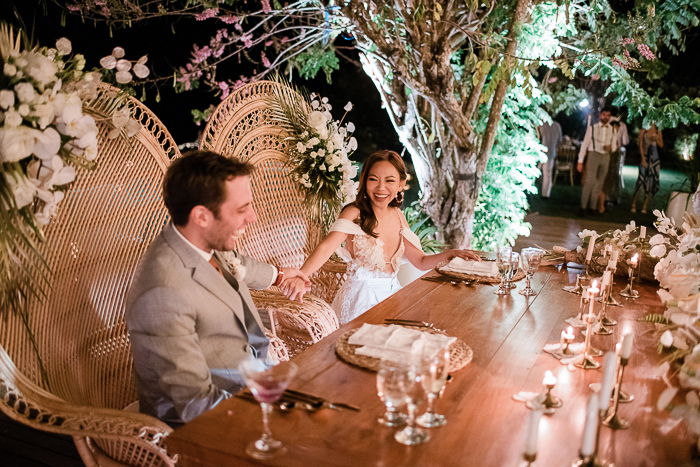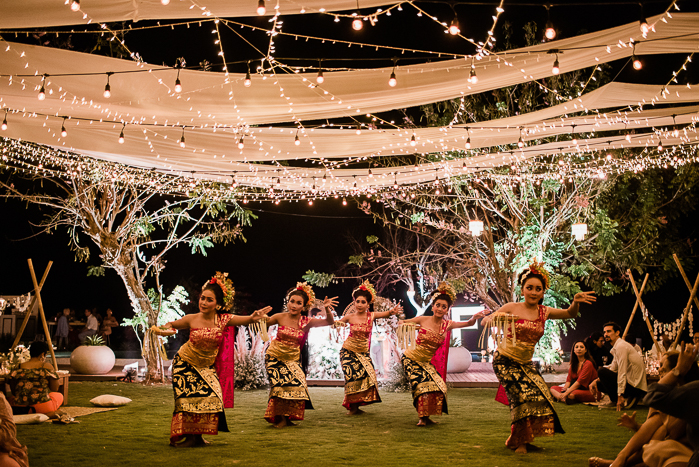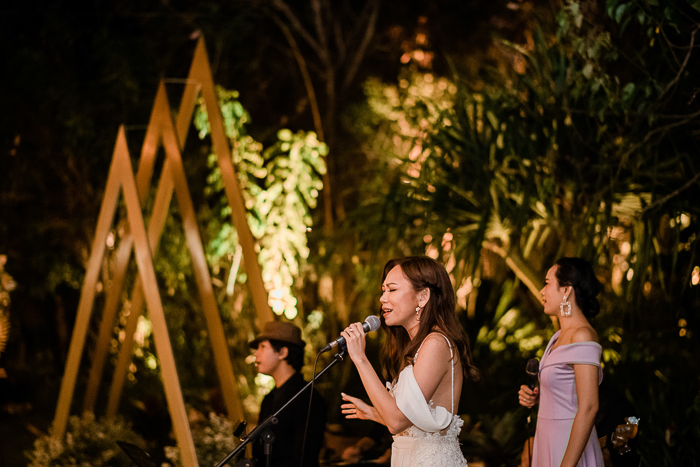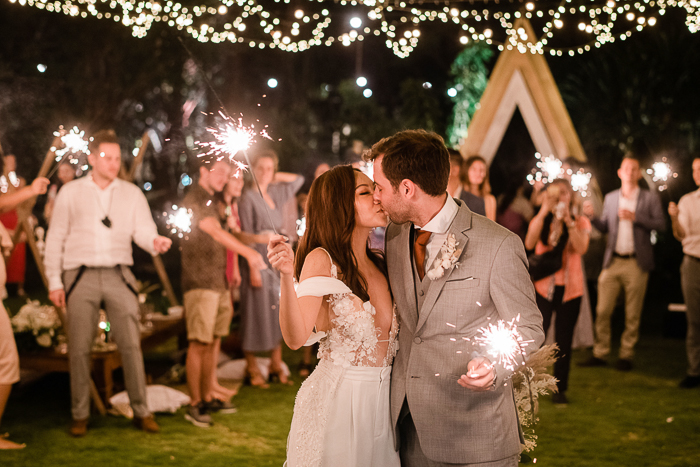 Congratulations again to Maggy and Filippo on their Wonderland in Uluwatu wedding. We're so thankful that ManiSol Weddings was there to capture every well-thought-out detail of the special day. Before jet-setting off on your own magical destination wedding, be sure to check out these etiquette tips you need to know!