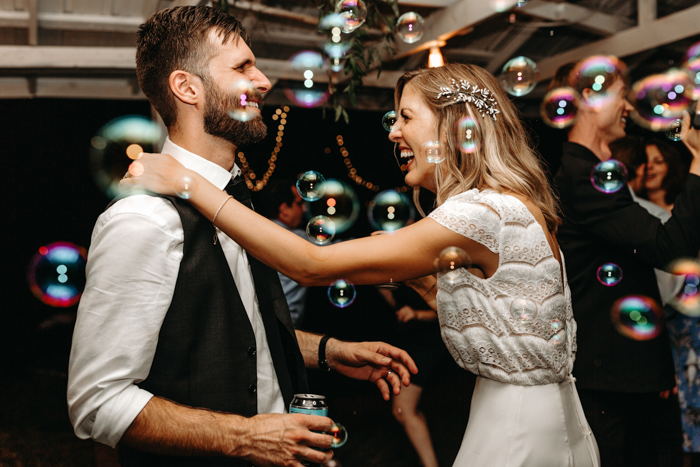 Photo by Living Roots Photography
After toasts are done and dinner has been served, it's time to party. How can you guarantee your guests will hit the dance floor? It's simple, really. Treat them to the ultimate wedding reception songs to dance to.
When creating your playlist with your world class wedding DJ, make sure to include a mix of wedding reception songs. Cover various genres, tempos, and songs from different eras to encourage people to shake their tailfeathers—include something for all your guests. We particularly love group dances and songs that provoke spontaneous bursts of singing on the dance floor are also huge hits. From the first dance to the last song of the evening, we've rounded up the best wedding music to keep your guests dancing all night long!
Check Out Our Top 10 Wedding Reception Songs: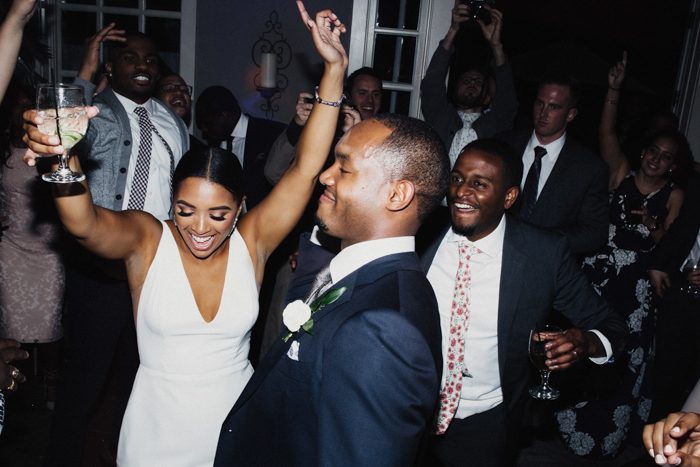 photo by Eden Strader Photography
More Wedding Music
These songs didn't make our Top 10 list. Who wants to listen to the same 10 songs throughout a wedding reception, anyway? We added many more songs to the list below. Hopefully, they'll find their way into the best of the best wedding reception playlists.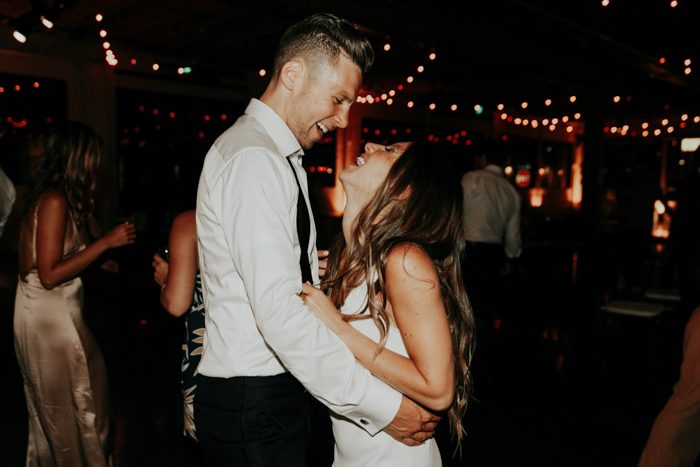 photo by Melissa Marshall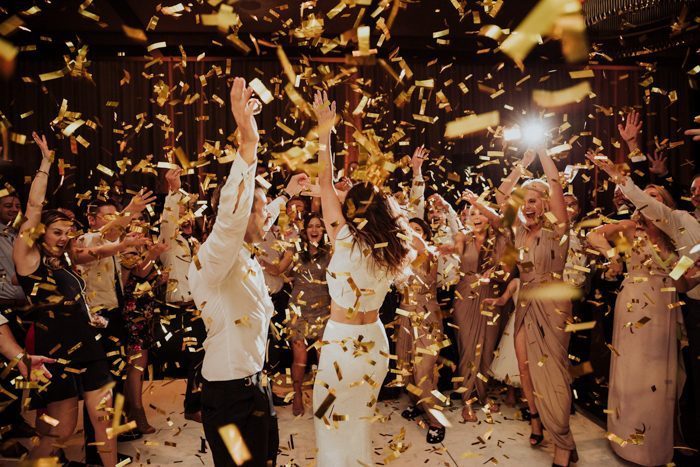 photo by Rob August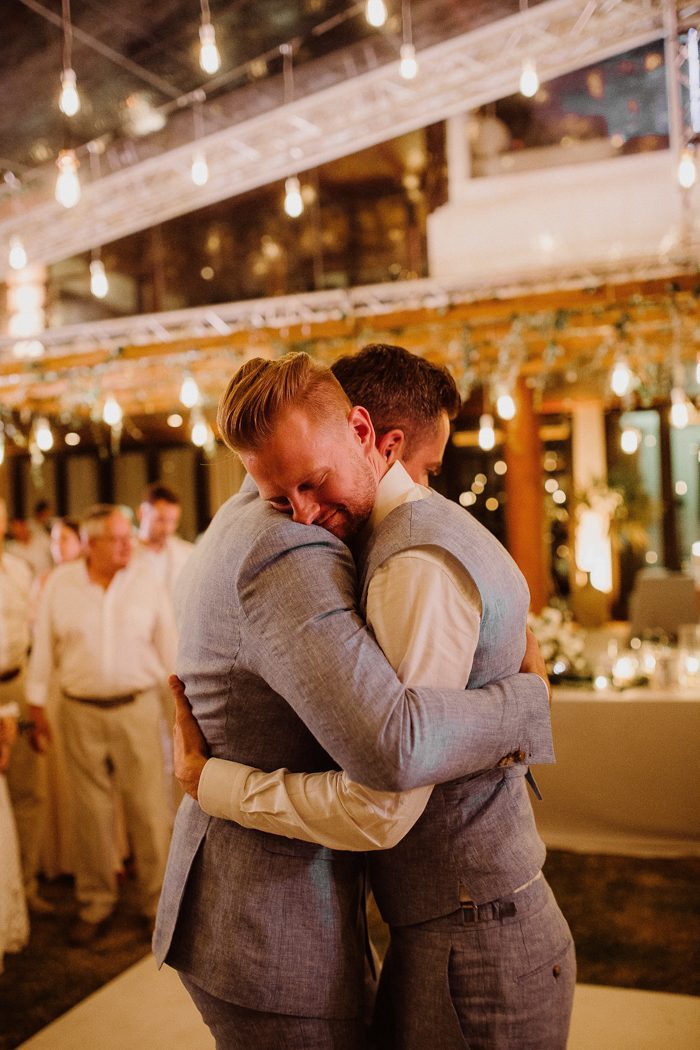 photo by Alen Karupovic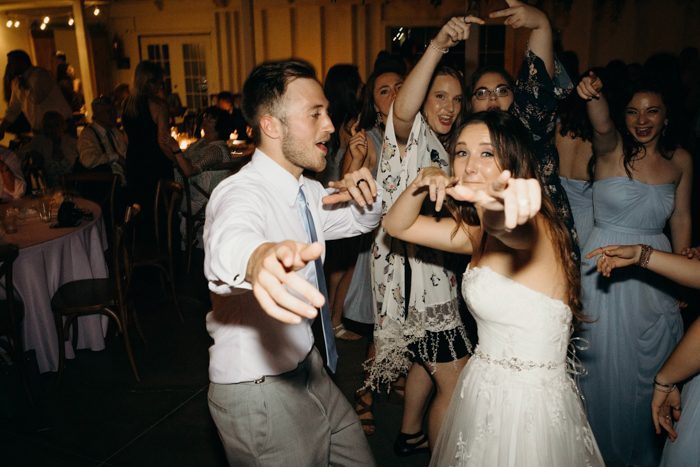 photo by TJ Stansbury
Now that you've got your wedding reception playlist rolling you can focus on the other important musical elements of your wedding like your first dance song. Don't worry, we're here to help with that too. Keeping your guests in mind for these important dances will ensure you create a collection of the best wedding reception songs.
If you've hired an expert wedding DJ they'll also help you curate the mood on the dance floor with their extensive knowledge of both popular and classic wedding reception songs. This is one wedding decision—thankfully—you won't have to handle by yourselves.
Follow The Entire Playlist on Spotify: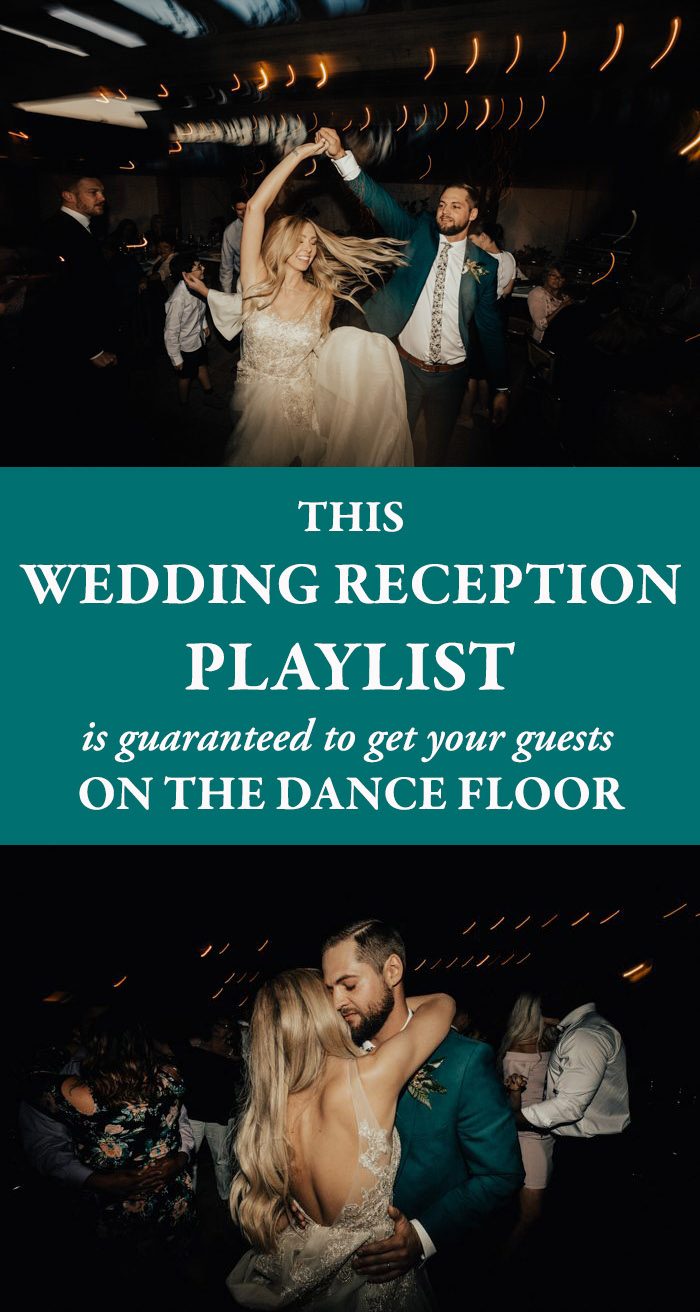 photos by Ardency and Arrow Co