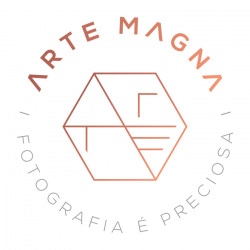 Best Wedding Photographers in Portugal
Arte Magna Fotografia
About
MEMBER SINCE 2019
Hi! We are Teresa and Dado, and we are passionate for what we do.
Our aim in a wedding is to be close to you and your people as two friends with cameras in hands, to capture the spirit and emotion of your wedding in a documentary and an artistic and creative way. We also love to make portraits.
Photography is truly a passion for us and we feel blessed for dedicating our life to it. We love to accompany people in every step of the way and tell their story just like it happened. We create stories filled with emotions and feelings. Being part of someone's special day is a gift that we cherish and to capture moments for eternity is something that we really value. After all, photography is one of the things (the only one, maybe!) that remains to tell story. Those photographs will become like a family treasure that will be passed on from generation to generation.
Why couples love Arte Magna Fotografia
Request Information
Thank you for your submission. We will be in touch soon!
X

Email Sent.