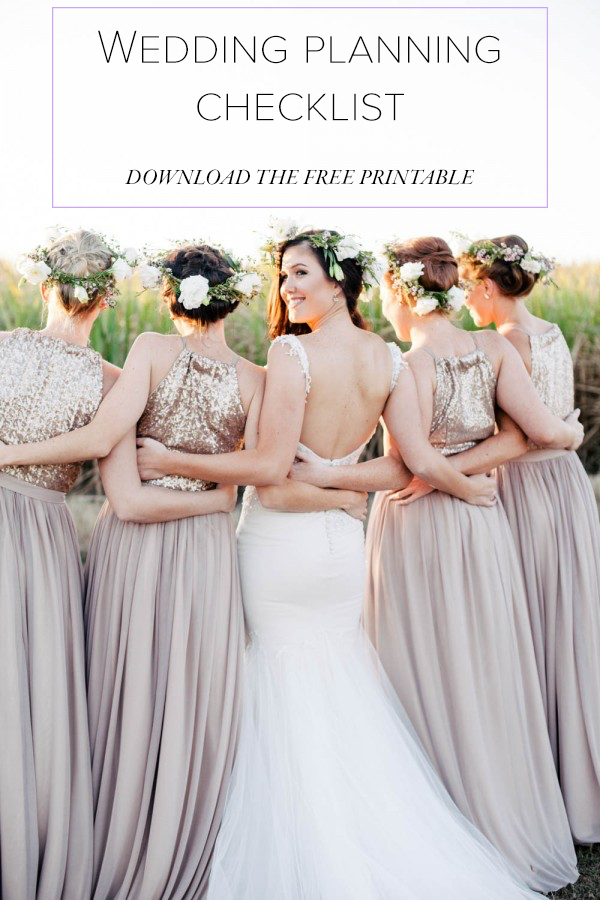 Photo by Vanilla Photography
If you're reading this, chances are you recently got engaged. C O N G R A T U L A T I O N S!!! We hope you will use Junebug as a resource to get inspired and plan for your big day! Knowing where to start when you first get engaged is overwhelming. Luckily, we've created some awesome tools that will help to keep you organized and stress-free! Our interactive wedding planning checklist will make sure you accomplish all the things you need to before your wedding day (and after!). You can download a free PDF of this checklist for your wedding binder, too!
1 Year
8 Months
7-6 Months
4-5 Months
3 Months
2 Months
1 Month
1 Week
After the Wedding & Honeymoon
If you'd like to download a printable version of our wedding planning checklist, click here!
You can read about my own journey as a bride, and how I handled the stress of planning (from hiring a wedding photographer in Dallas to keeping our wedding simple and low-key) in our From Blogger to Bride series
Looking for more wedding planning advice? Check out some of our favorite resources!
How to Write Your Own Vows
Wedding Expenses: Who Pays for What?
Wedding Day Preparation
How to Hire Your Wedding Photographer
How to Hire Your Wedding Planner