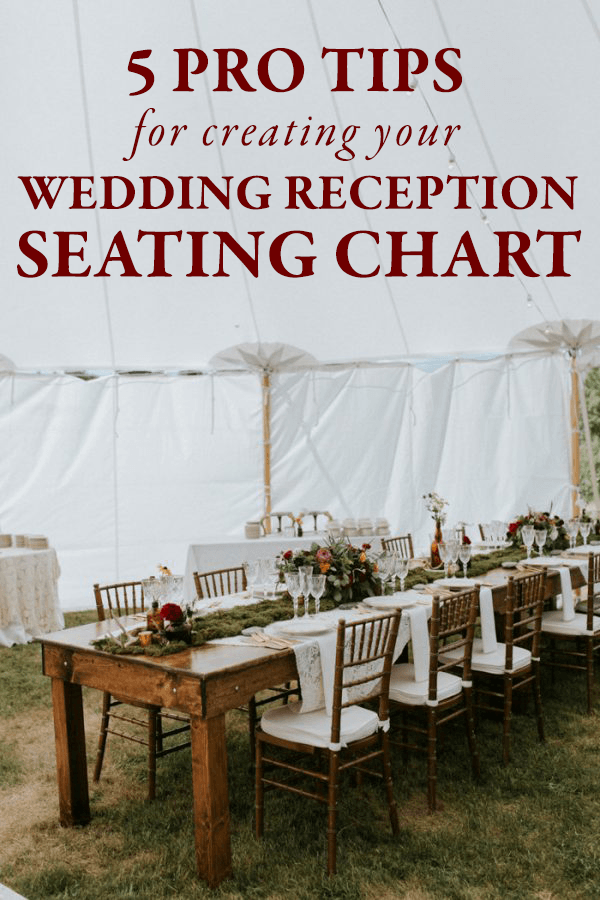 photo by Emily Delamater Photography
While some aspects of your wedding come together with the help of a mood board, your wedding reception seating chart requires a different skill set. Much like putting together a puzzle, a seating chart is about getting all the pieces in the right place. With these tips, creating your seating chart will be as stress-free as your guests getting along brilliantly at your reception.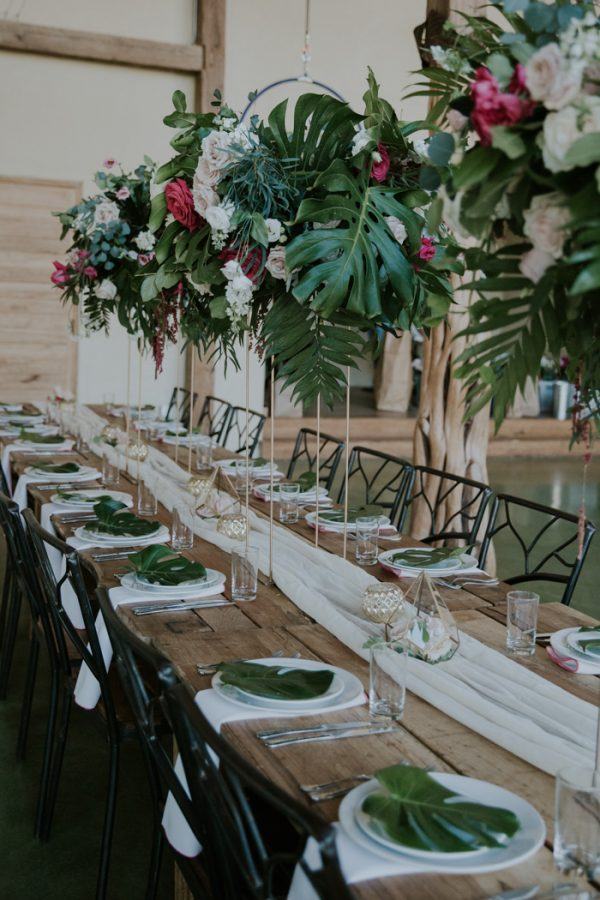 photo by John David Weddings; see more from this wedding here!
Tip #1: Consider Your Guests
We're listing this tip first because it's kind of a no-brainer: seat people together who know each other (or who should know each other, but don't yet)! It can also be a good idea to check in with each other's in-laws to avoid any accidental tension between family members you or your future spouse may not be aware of. Don't forget about dates for your wedding party!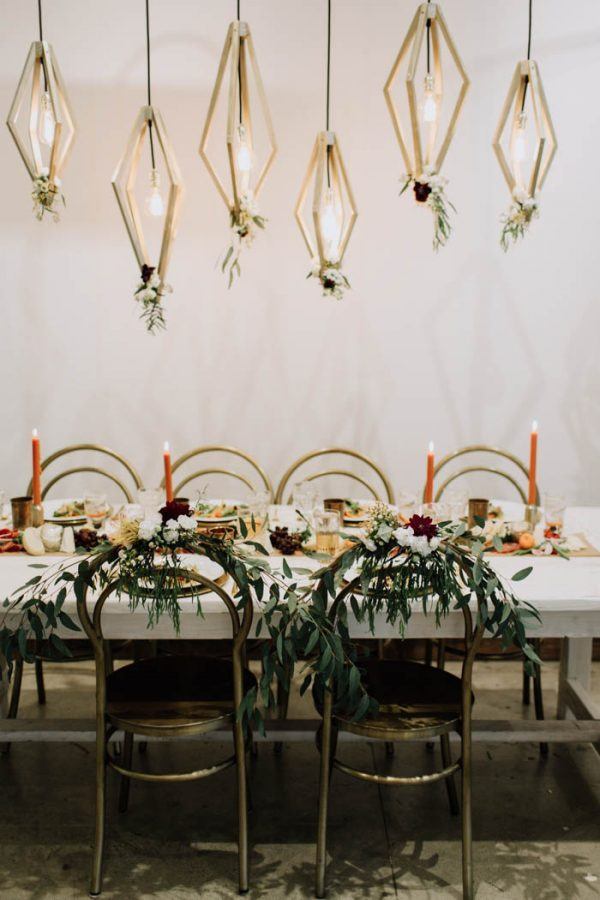 photo by Elizabeth Lauren Photography; see more from this styled shoot here!
Tip #2: Consider Yourselves
Are you planning to sit at a sweetheart table for just the two of you, or do you need to work yourselves into the seating chart? If a sweetheart table isn't something you've considered, here's why you might want to. If you do plan to sit at a main table at your reception, will it be with your family or your wedding party? These are all options you should discuss between yourselves, rather than making the decision solo!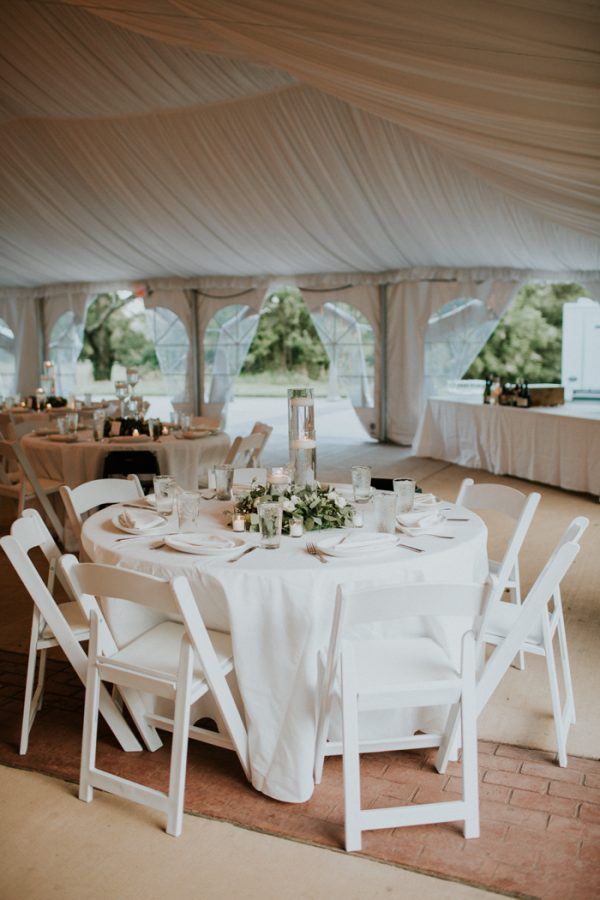 photo by Lauren Louise Photography; see more from this wedding here!
Tip #3: Consider Your Space
Before you start grouping your loved ones, double check on the size of each table you will have access to. Each different table size comfortably fits a different number of guests. Use the guide below as a cheat sheet for knowing how many guests can fit around each table. Keep in mind that you won't want to have anyone sitting at the heads of your rectangle tables!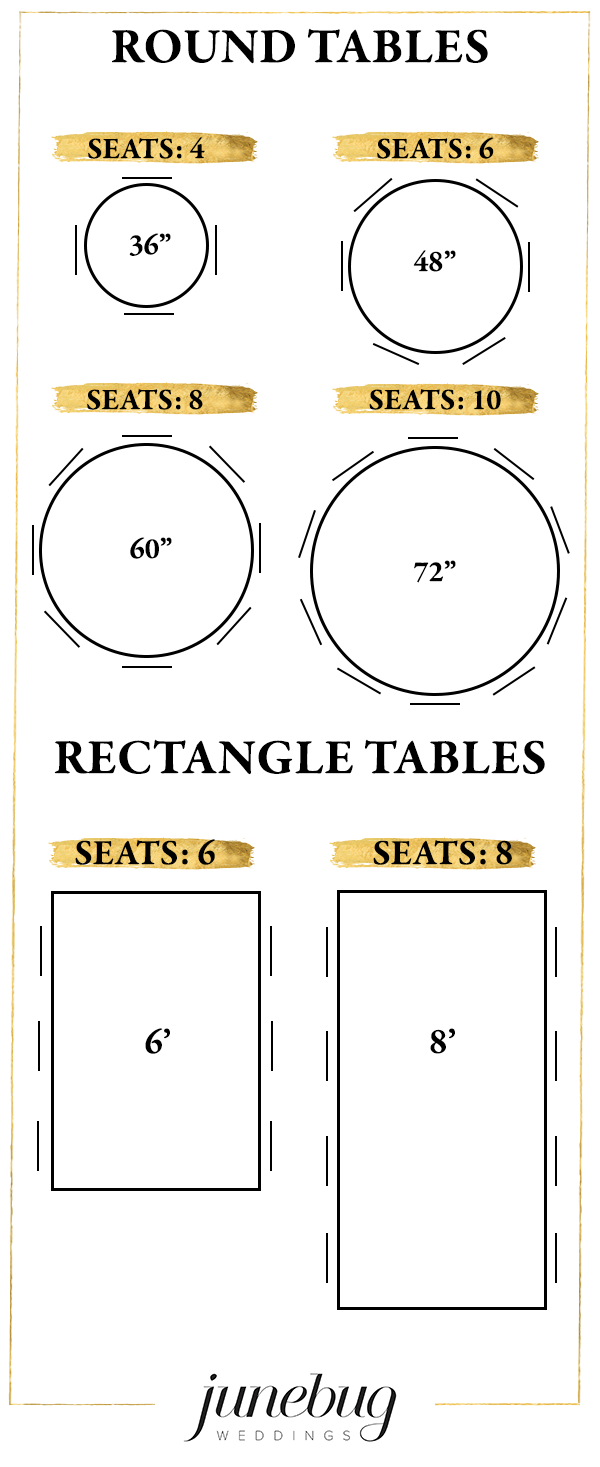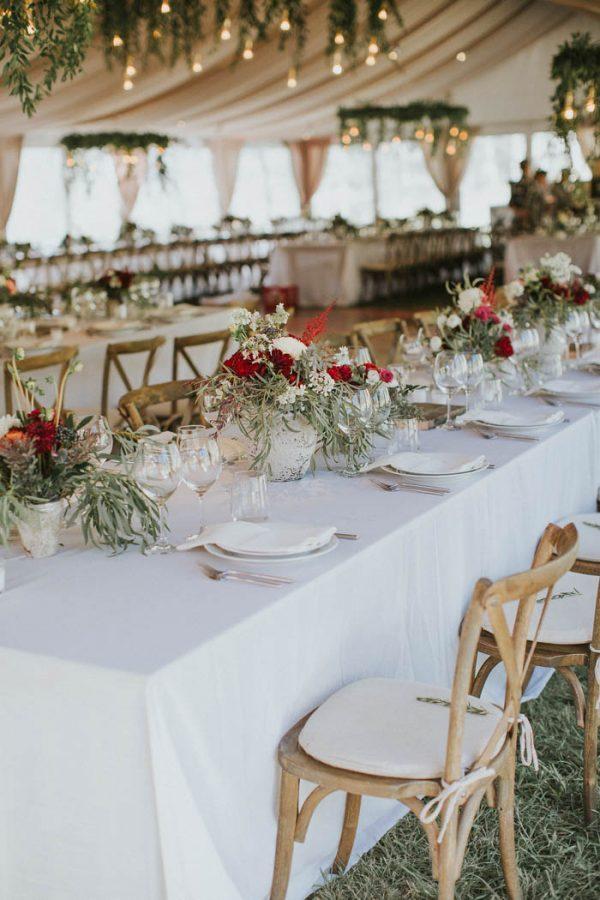 photo by Cork Creative; see more from this wedding here!
Tip #4: Consider Your Surroundings
Once you've taken your space into account, it's important to set your tables around the room appropriately. For instance, older guests should be seated near the bathroom and/or exit, but away from away from the dance floor, loud speakers, and children's table. On the other hand, younger guests can be dance floor ready with a seat nearby. Seating children at their own table is fun for everyone, but be sure their parents have easy access to check in on their little ones.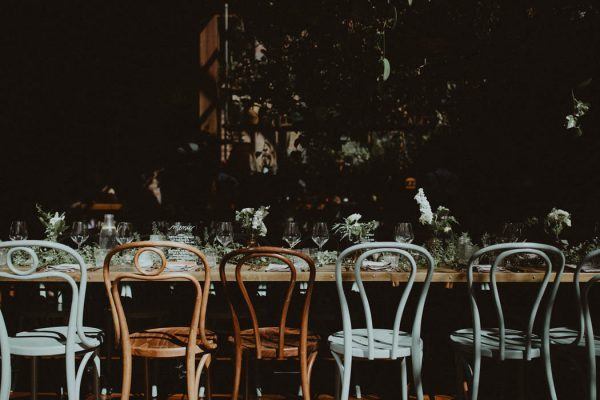 photo by Olguin Photography; see more from this wedding here!
Tip #5: Be Prepared For Change
No matter how perfectly you map out your seating chart, there are some things you can't control. Most likely? A last-minute cancellation or plus-one addition. Write your seating chart in pencil, discuss any changes you foresee with your coordinator, then hand the chart off so you can focus on getting married! Changes happen and, for the most part, guests are willing to go with the flow — especially when they're the ones responsible for game time shake-ups.
Looking for more wedding planning advice? Check out these helpful posts!
6 Stress-Reducing Wedding Planning Tips
Why You Don't Need to Feel Guilty About Your Wedding Guest List
Use This Wedding Décor Checklist to Help You Nail Every Detail
9 Creative Reception Activities Your Guests Will Love