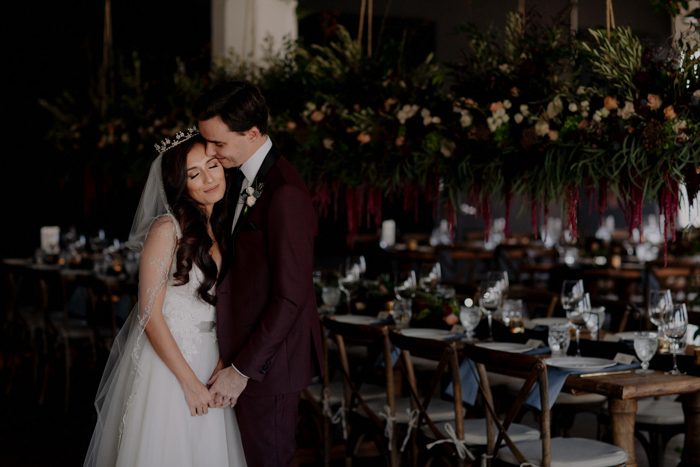 We promise you will want to see Ryan and Braydon's entire Hudson Loft wedding, but we wouldn't be doing our job if we didn't start by saying "THEY HAD A CORNDOG STAND!" Seriously, there's so much more goodness to this day, including incredibly lush florals by Jacob Maarse, the most fun VW photo bus from The Booth and Bus Co., and delicious cake baked by the fabulous Cucamonga Cakery Co.. Ryan looked flawless in her elegant Tara Keely gown, and her groom's burgundy DTLA suit was also on-point with the vibe of the day. We're so thankful Robert J Hill was there to document every fabulous detail, as well as an insanely fun reception-turned-dance-party! Get your inspiration boards ready because this Hudson Loft wedding is one for the books!
The Couple:
Ryan & Braydon
The Wedding:
Hudson Loft, Los Angeles, California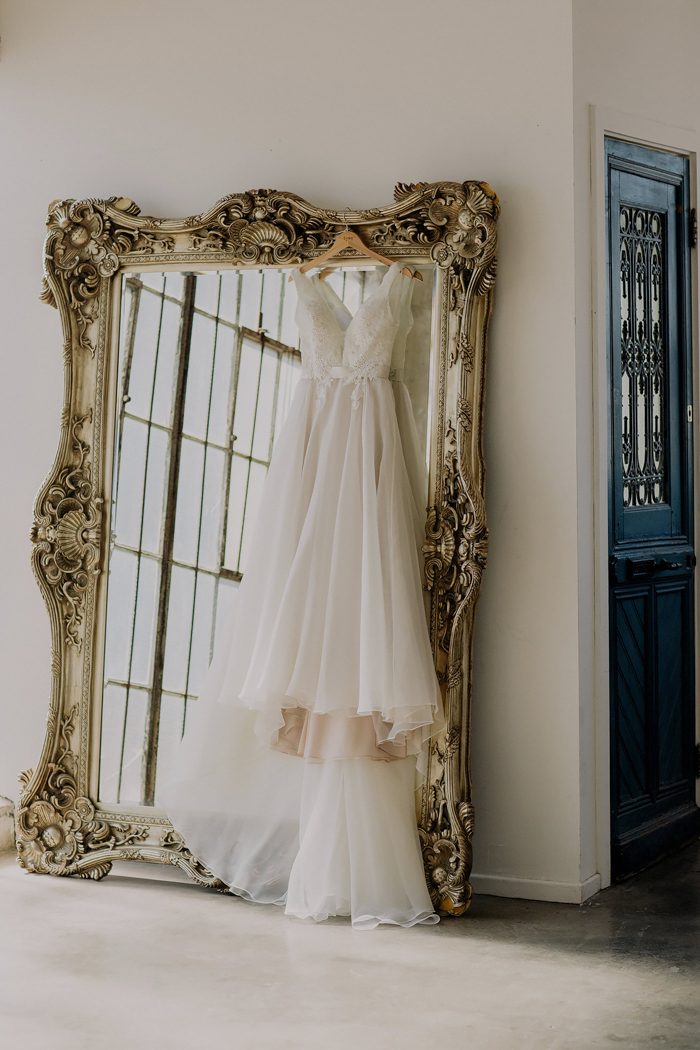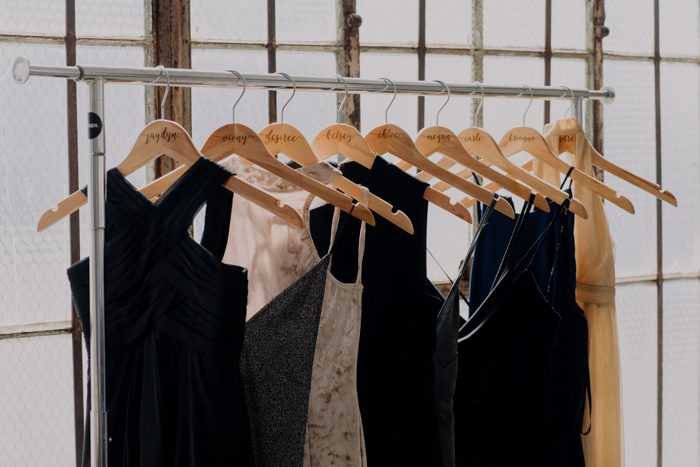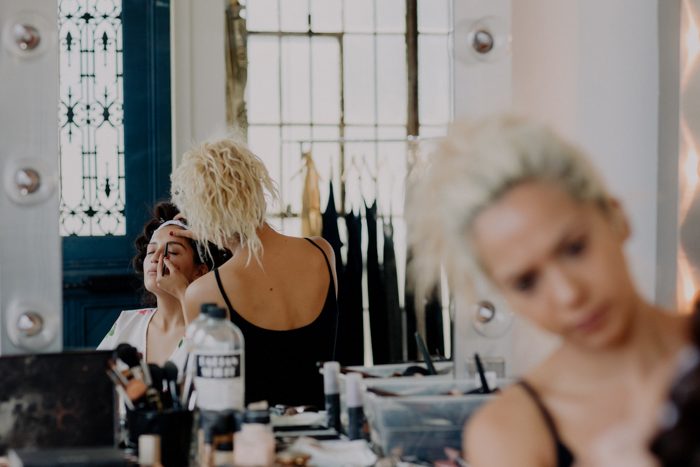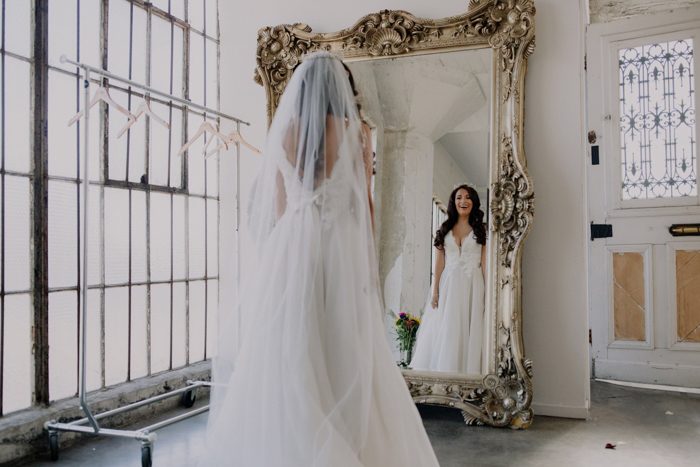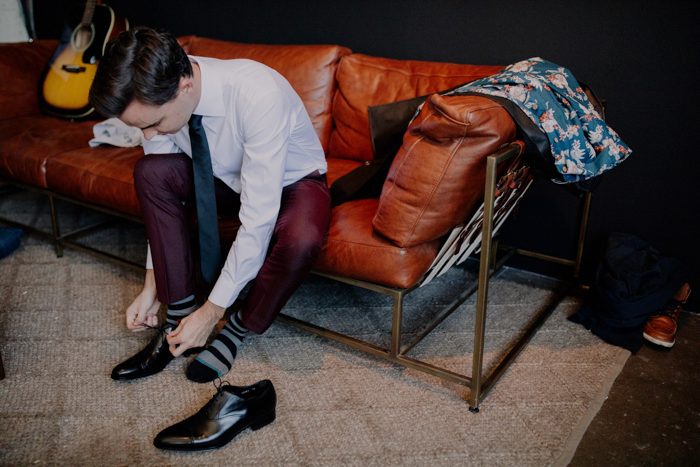 When I told Braydon how much I loved him in Burgundy and that he should get a burgundy suit, he was really hesitant. But I assured him it would be a hit and sure enough, the groom got more compliments than the bride. His burgundy suit had black satin lapels and we went with a simple black tie.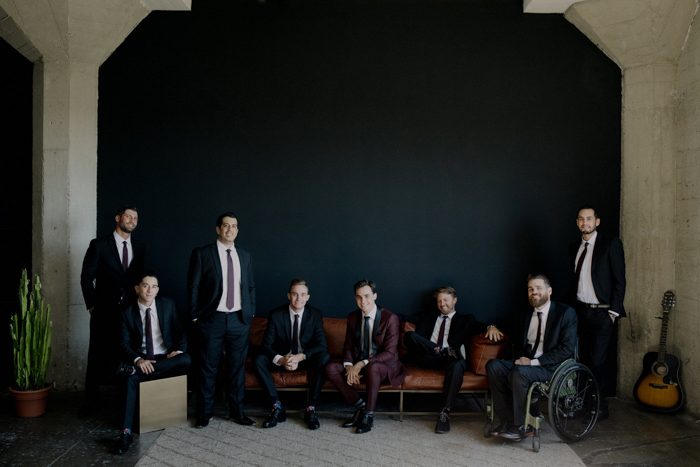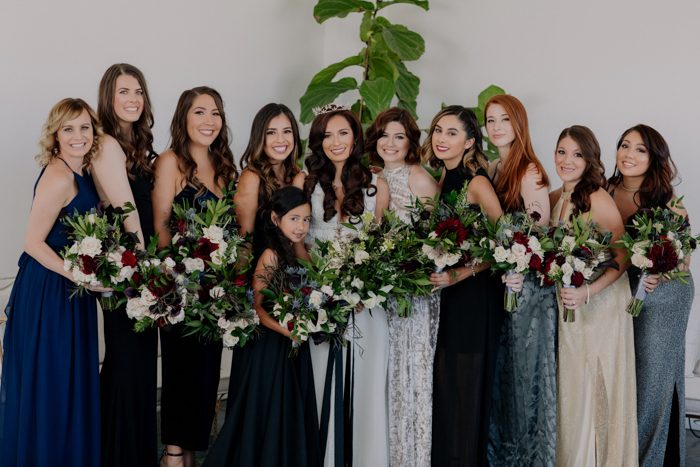 I wanted that chic feel of a city wedding but I also really wanted to have a whimsical 'Secret Garden' vibe, so we did both. The florals in our ceremony with our industrial benches were just the tip of the iceberg.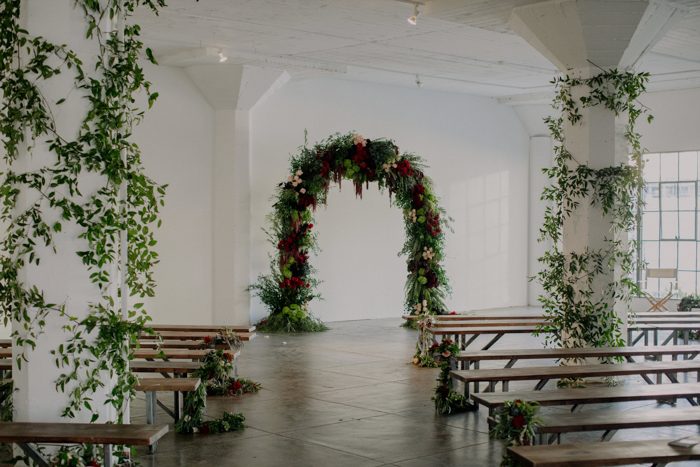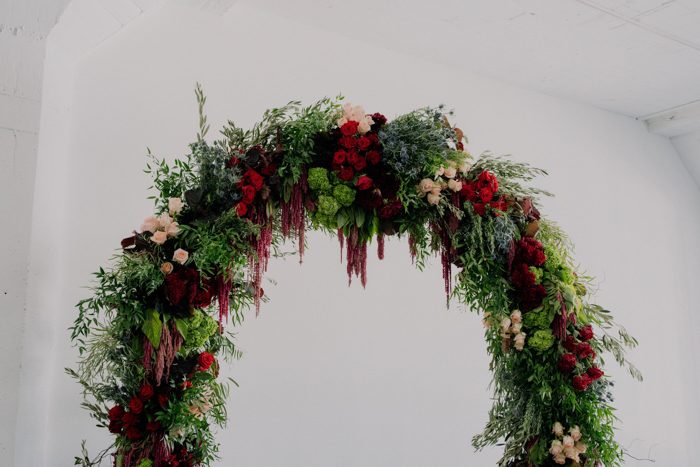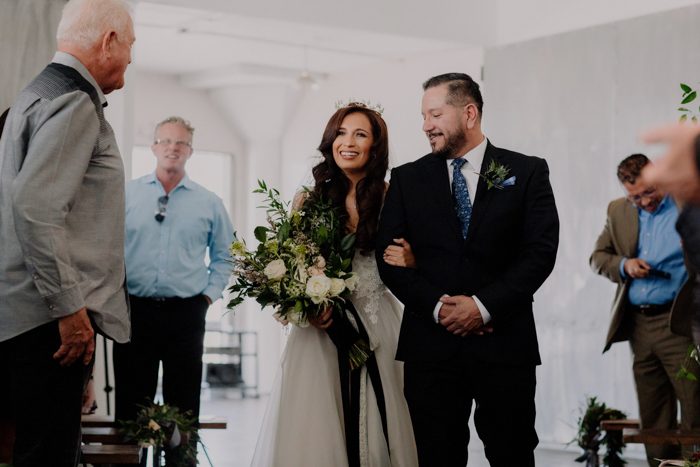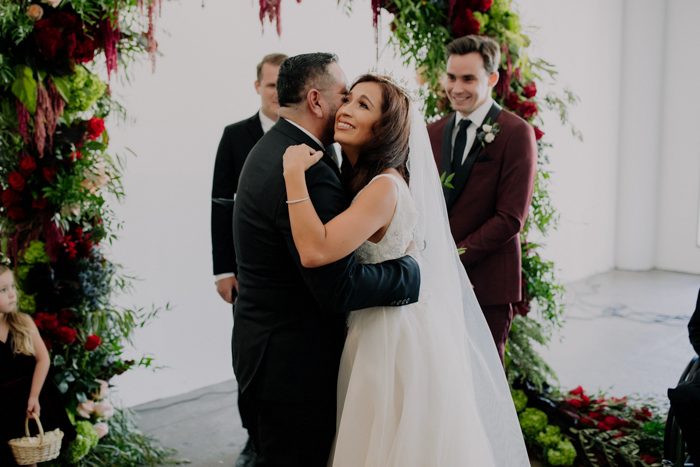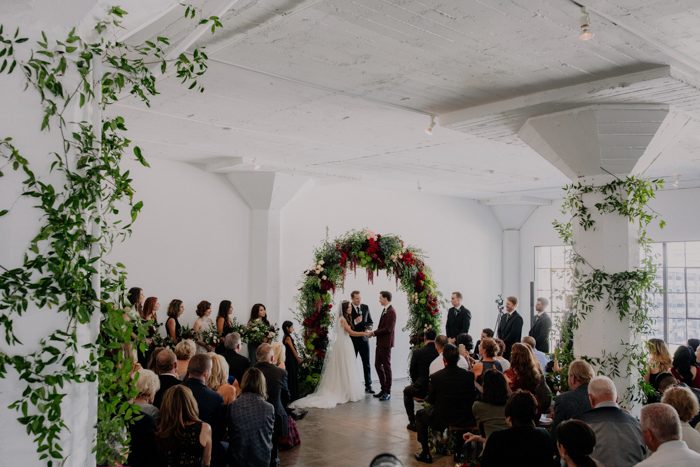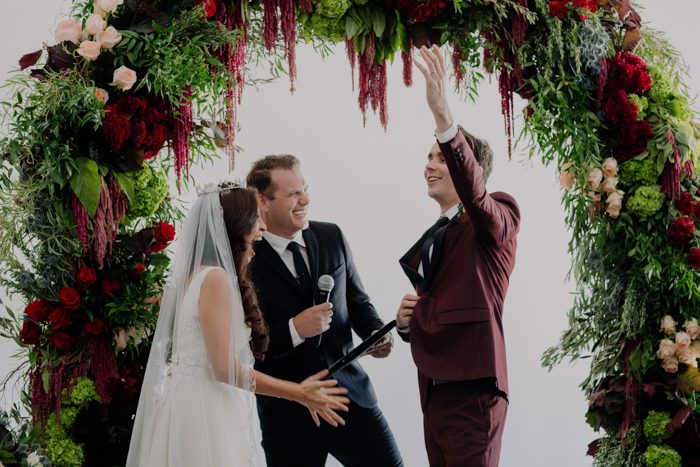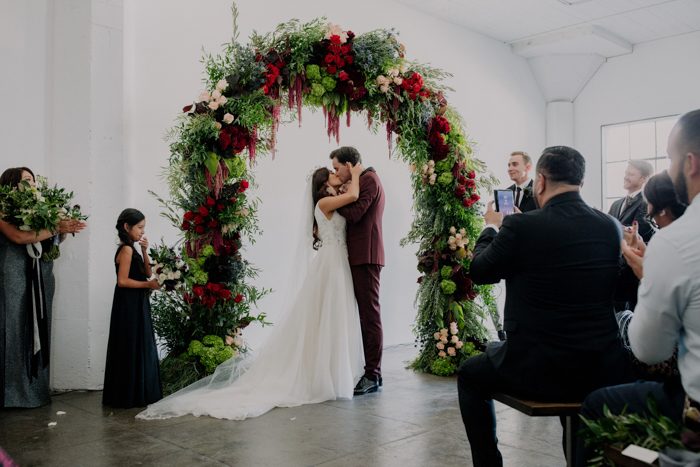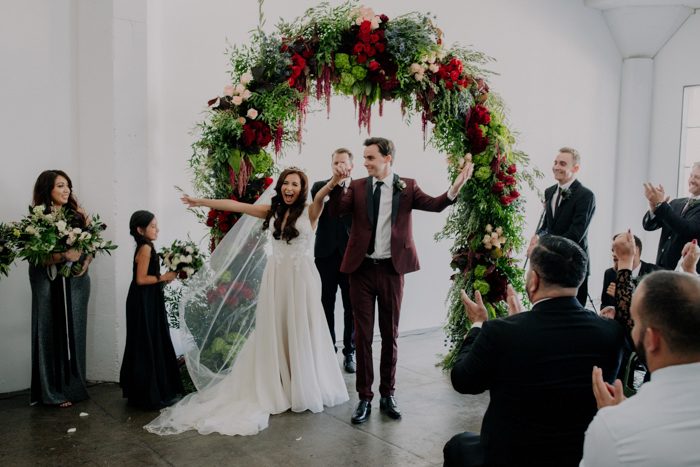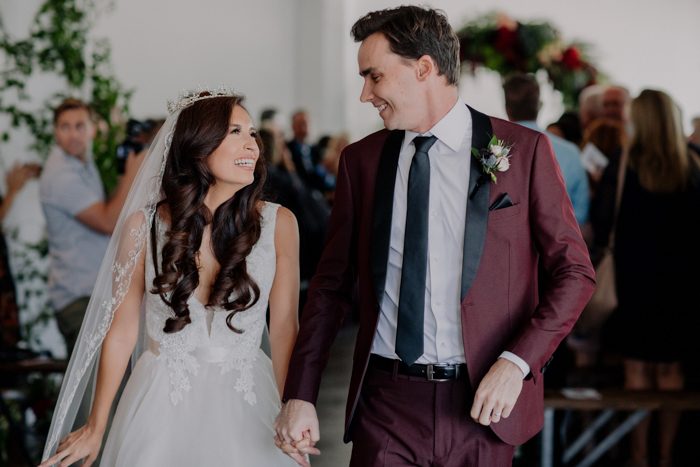 We were so lucky to have booked Robert to shoot our wedding. Not only was he a crazy talented photographer but he really took the time to get to know us before the wedding and felt more like a friend than a vendor. Braydon and I flew up to Portland for my birthday and Robert lives there so we met up with him for dinner and drinks. We knew immediately we had made the right choice. The day of, Robert was so professional and made us feel so comfortable.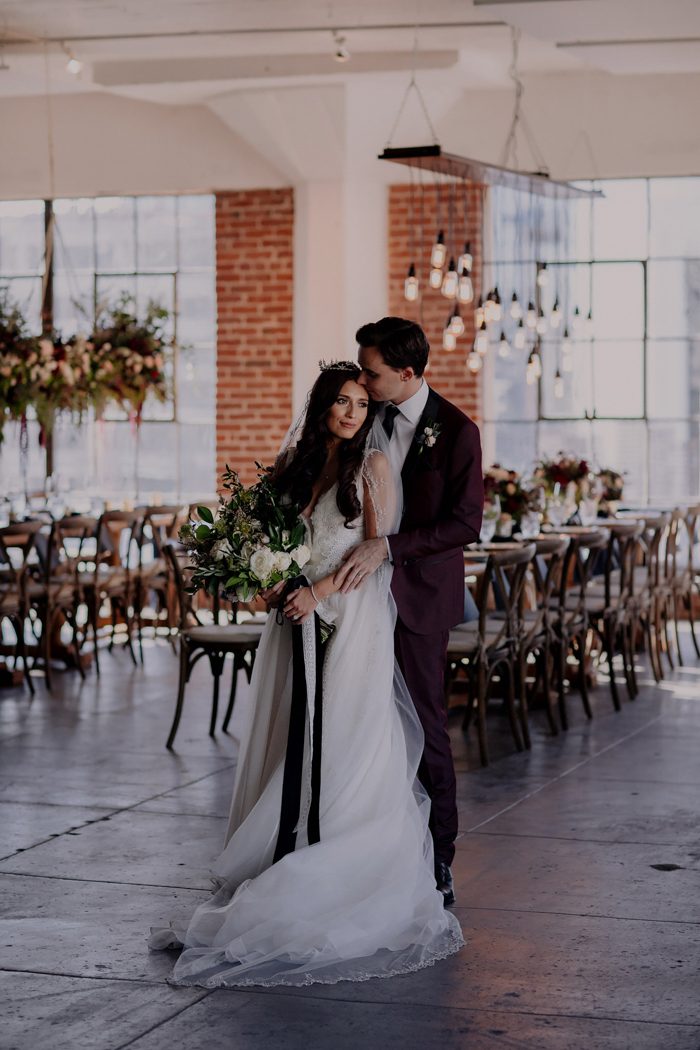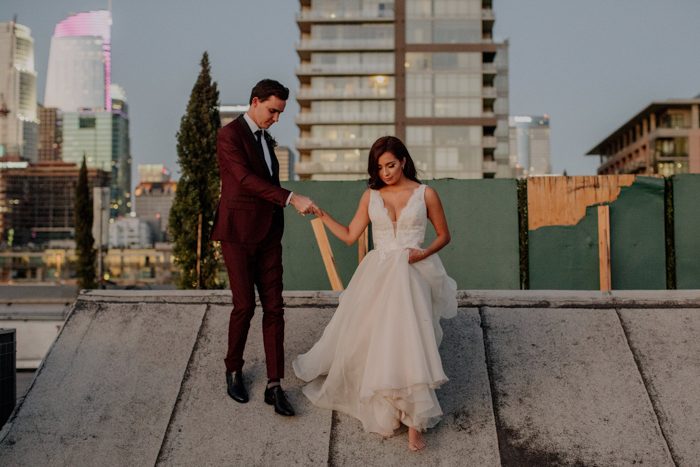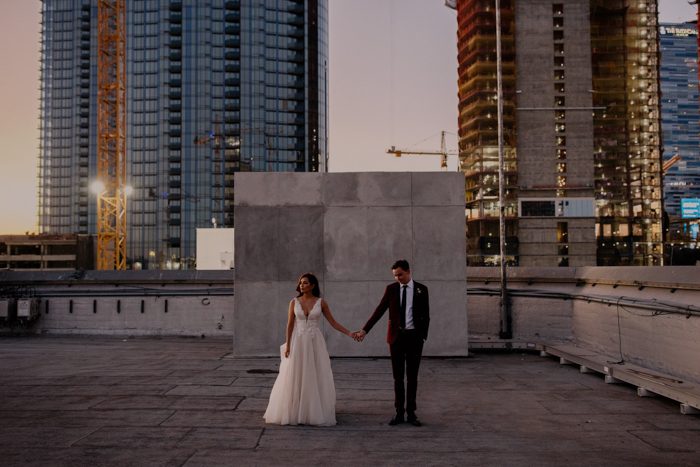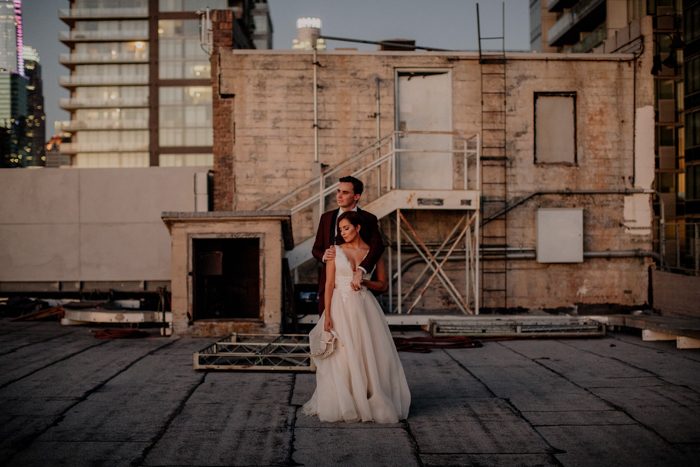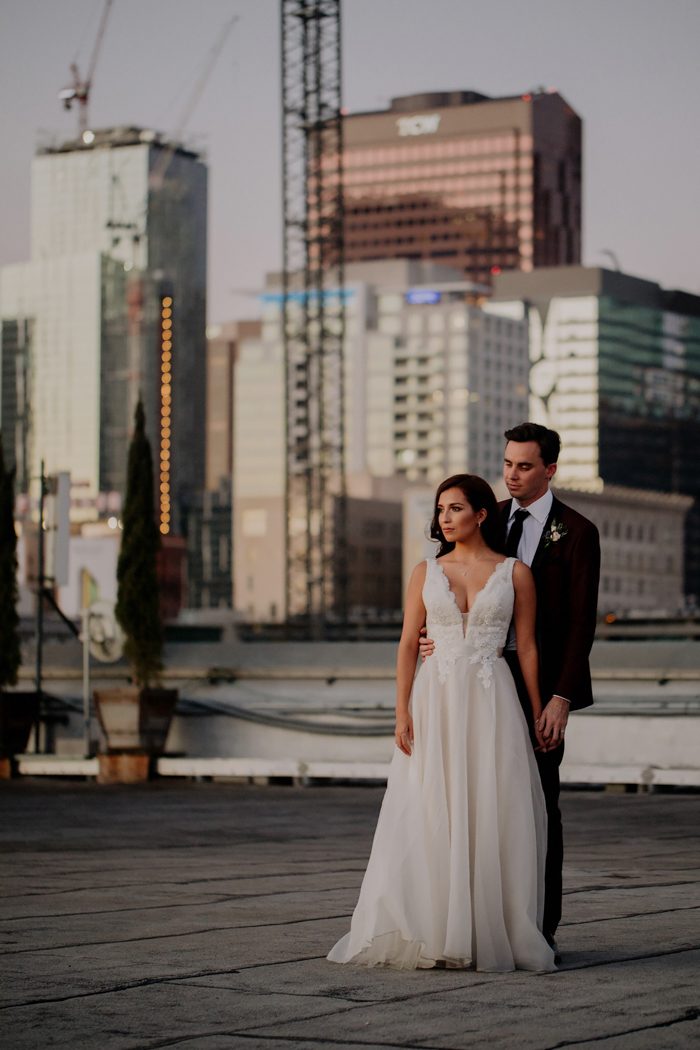 Wedding planning advice from the bride: If you are doing all the planning and styling yourself, you're going to need the right supplies. Grab sketch pads and colored pencils, you don't have to be an artist to sketch out an idea and using colored pencils is a great way to see if colors harmonize. If you don't have Powerpoint, download it. I learned to get really handy taking screen-shots of furniture rentals and arranging them on Powerpoint so I can visualize the spacing. Also, familiarize yourself with spreadsheets and checklists, they'll be your new best friend. Planning and styling our wedding at times felt like a second job, but it was also incredibly fulfilling and a huge creative outlet, best of all it made our whole wedding feel so much more personal.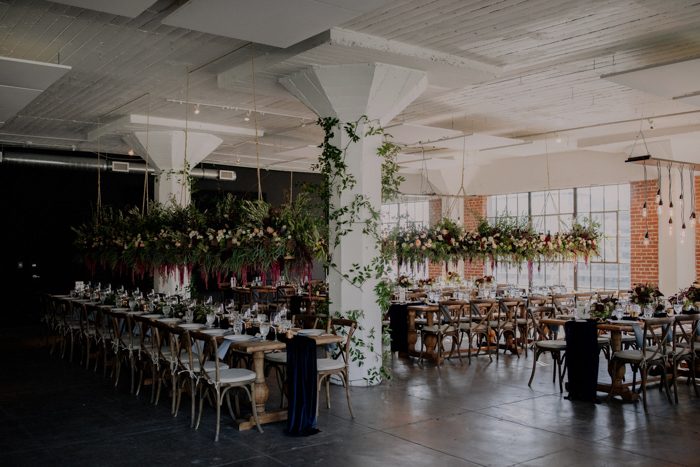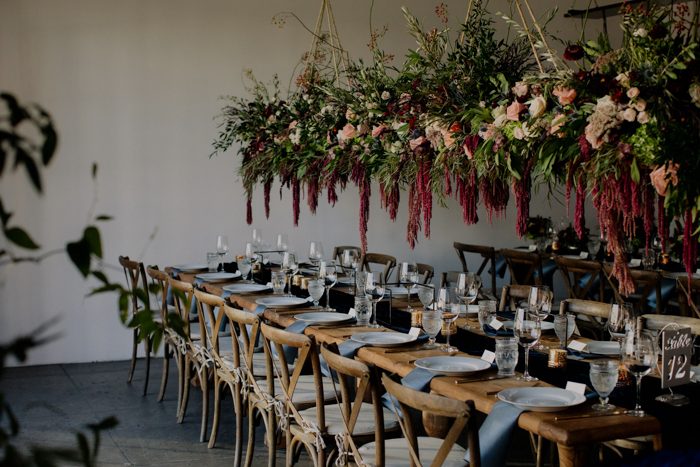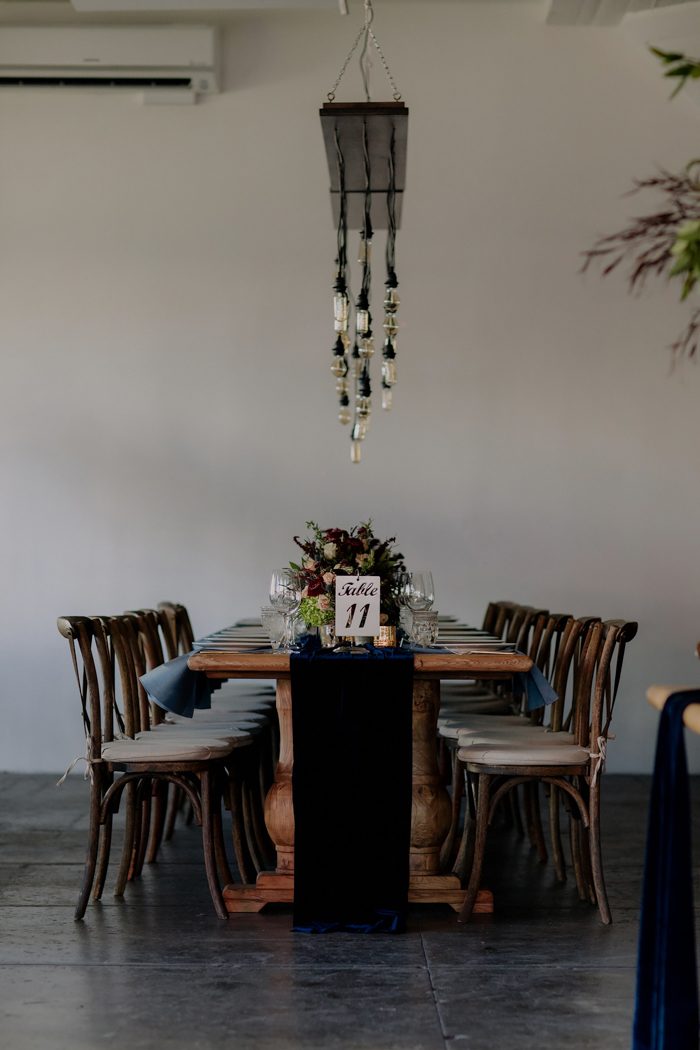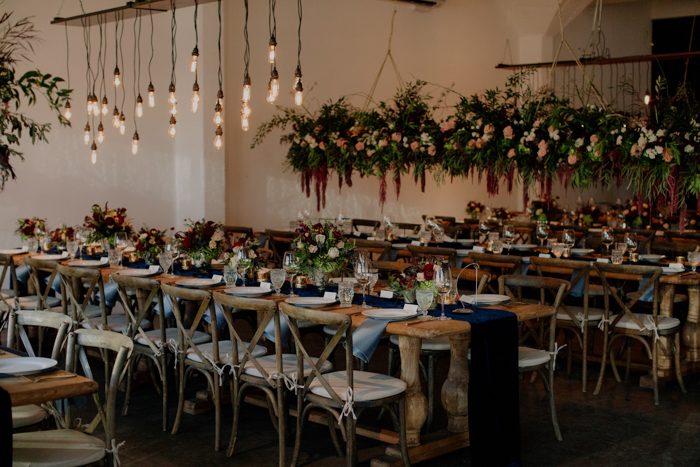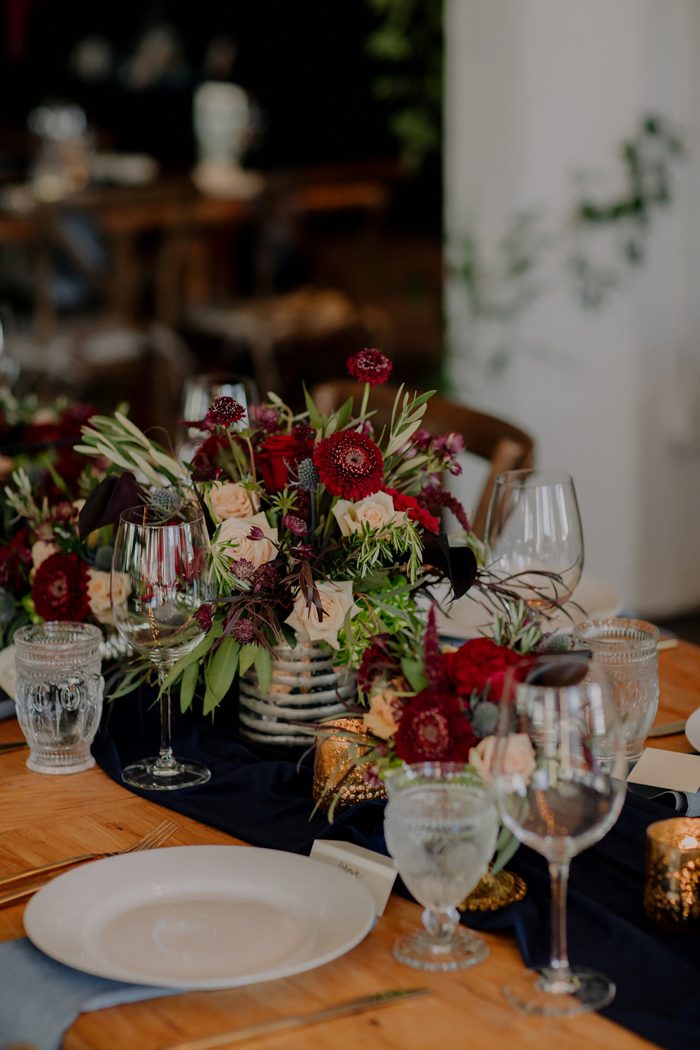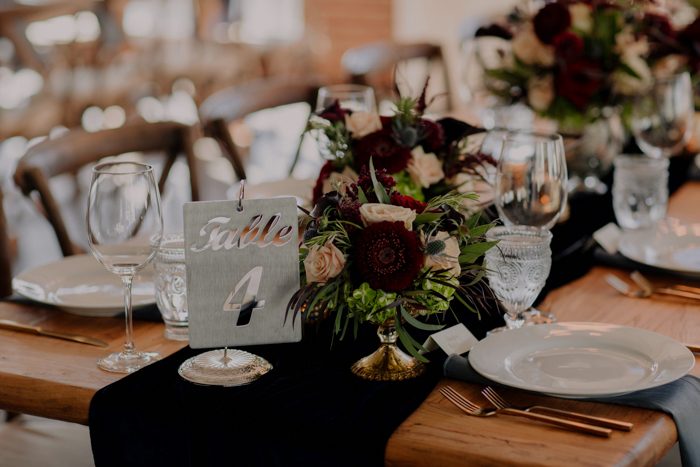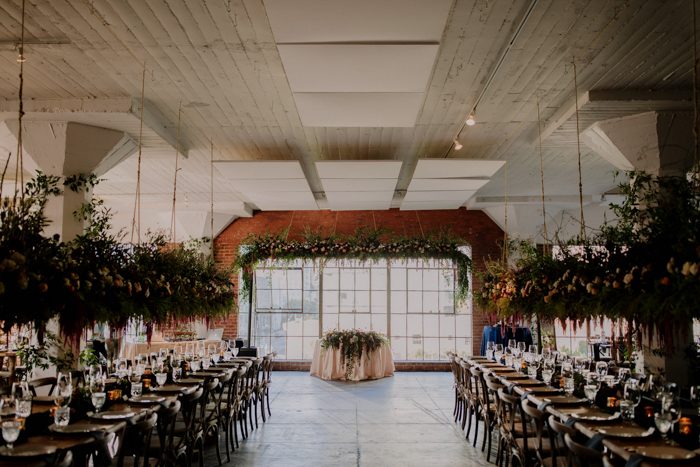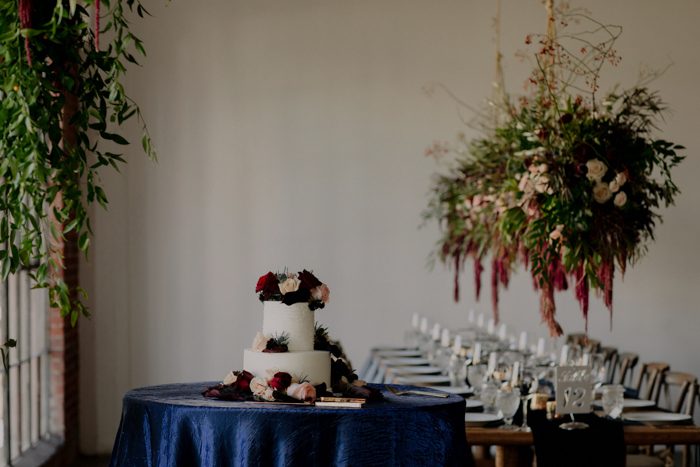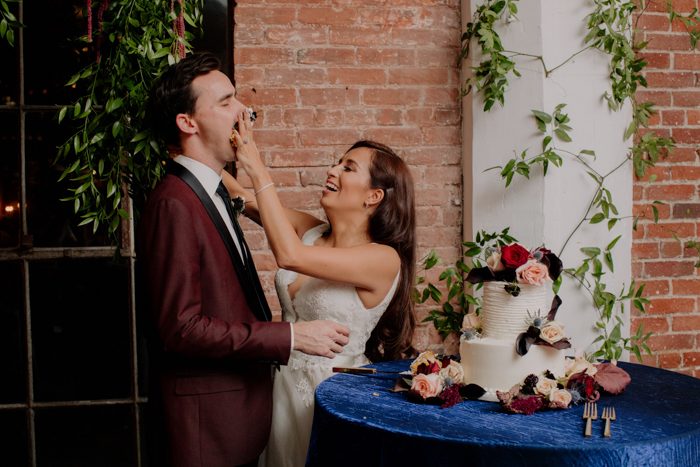 I love traditional weddings but we just really wanted our wedding to be a huge love rager. We kept our guests entertained with great food, poppin' music, a VW photobus, a big open bar, coffee station and we had a kids rooms filled with toys and crayons and a mini ball pit. For our send off we passed out light up noisemakers like tambourines, kazoos, and maracas! It was a blast.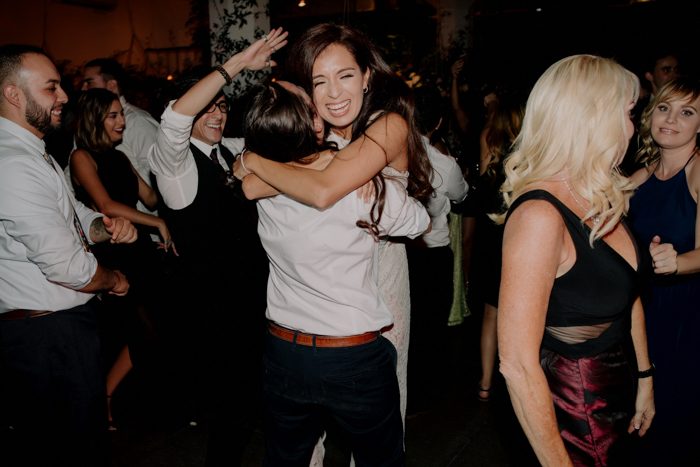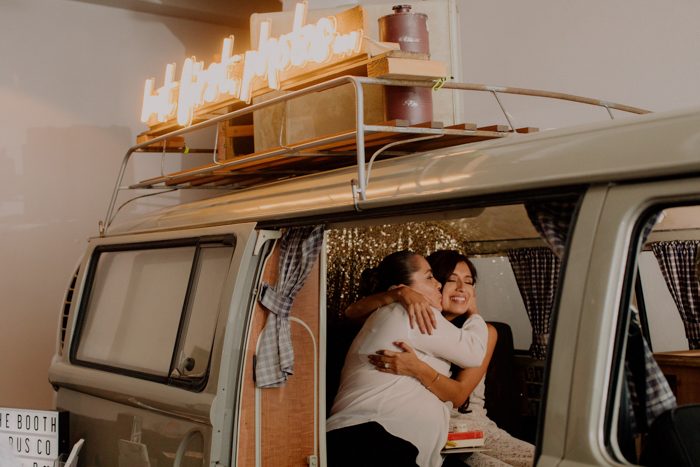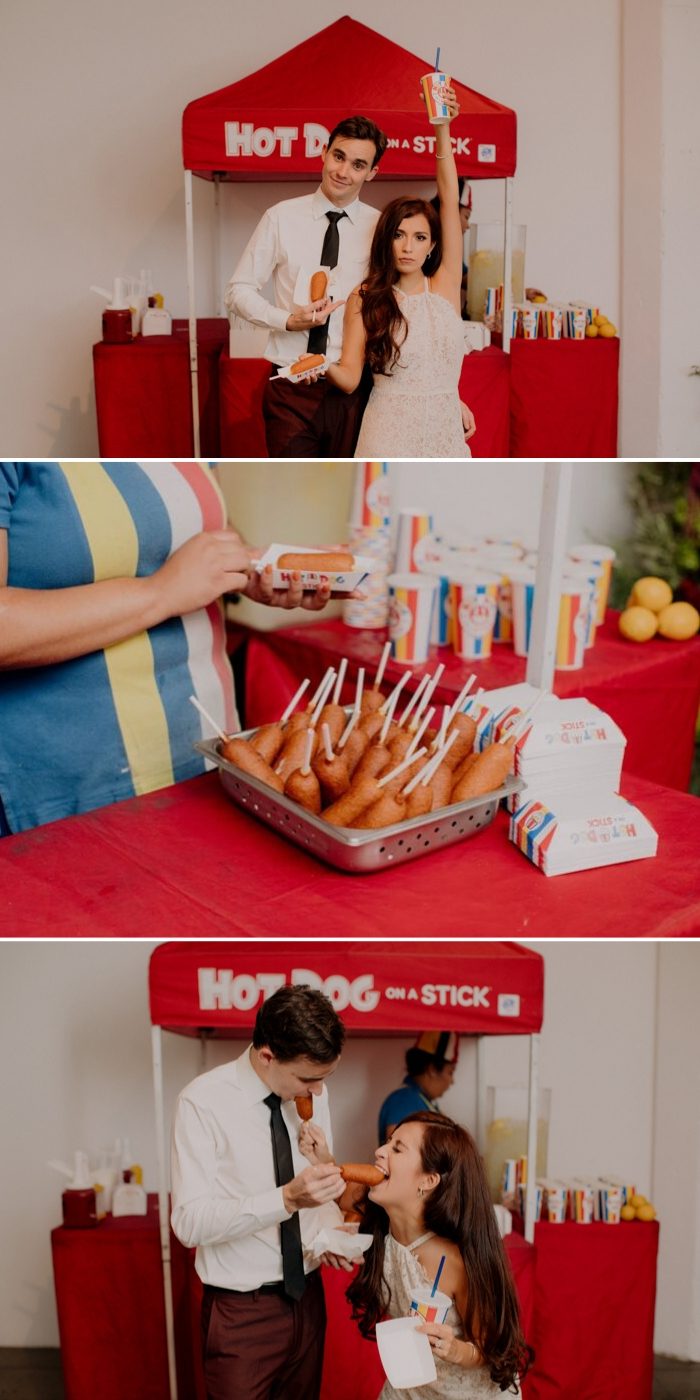 Braydon and I both agreed that the reception turned dance party was our favorite part of our day. All of our friends and family, from age 8 months to 80 years old, on one dance floor having the time of their lives was the coolest. We kept looking at each other thinking, "Yup, these are our people!"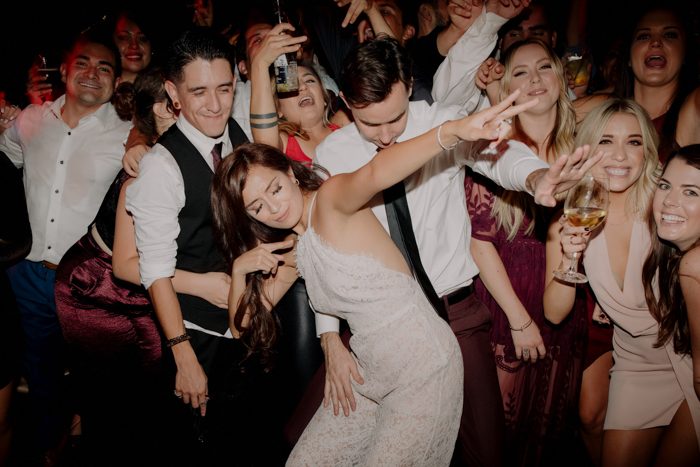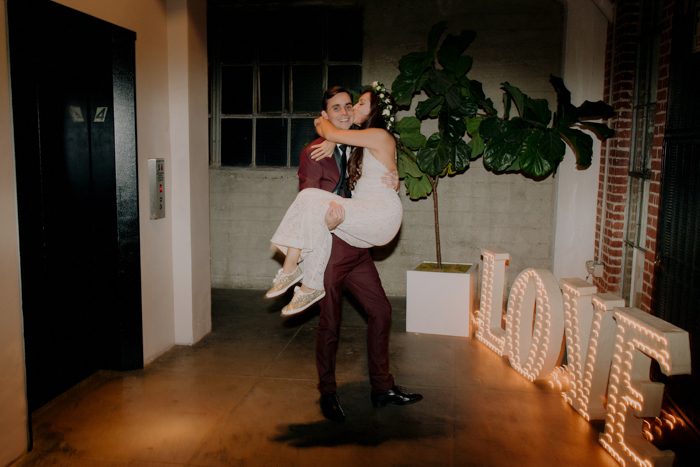 Ryan and Braydon, we're in awe of your gorgeous and fun-filled day! We're feeling lucky Robert J Hill shared all of the amazing photos with us! For more inspiration like this Hudson Loft wedding, we think you will love this chic Los Angeles Millwick Wedding.