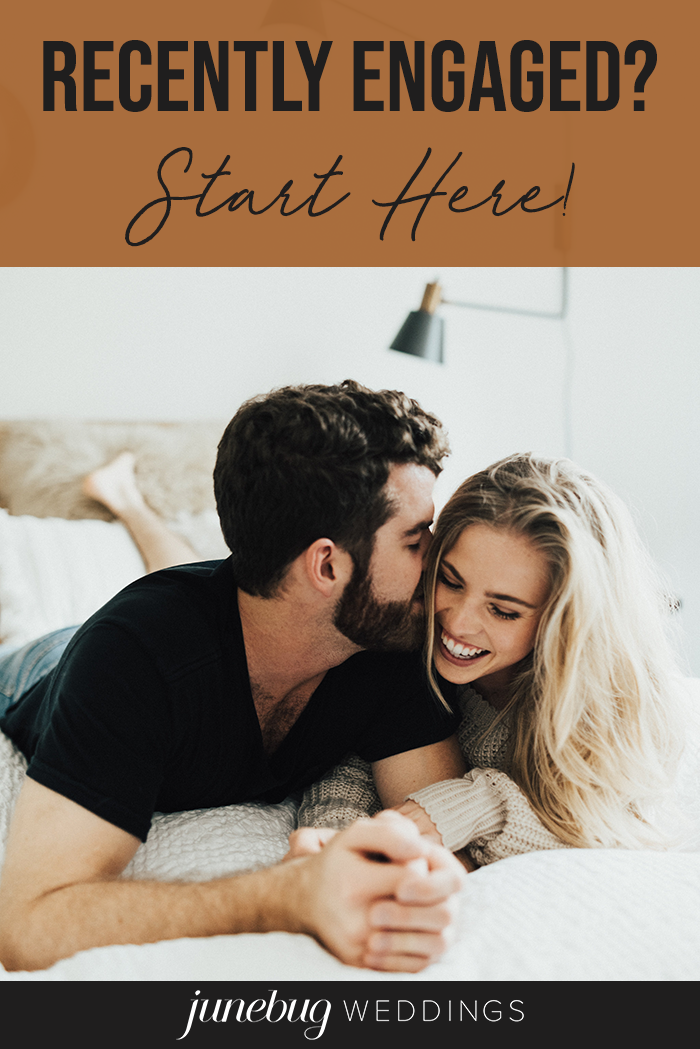 photo by Peyton Rainey Photography
If you're reading this it means that you've recently said "yes" to the person of your dreams. Congratulations! While you may still be floating on cloud nine, we know that you've got work to do and we're here to help you make the most of your engagement. Below, you'll find nine things to do right after saying "yes" – from spreading the news to finding your wedding vendors – that will surely set you up for wedding planning success.
1. Tell your nearest and dearest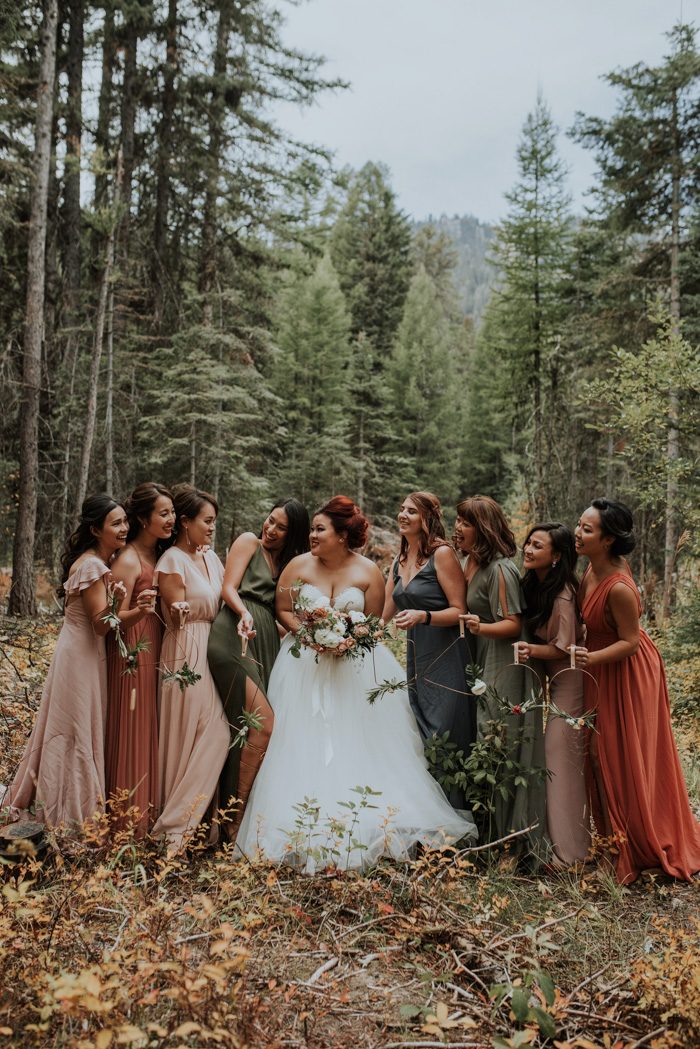 photo by Maggie Grace Photography
Call your family and friends and let them know about the exciting news! They will be so happy you took the time to let them know before updating your Facebook status. It can be helpful to make a list together of everyone who needs to know before the Internet does to avoid any hurt feelings.
2. Start dreaming about your wedding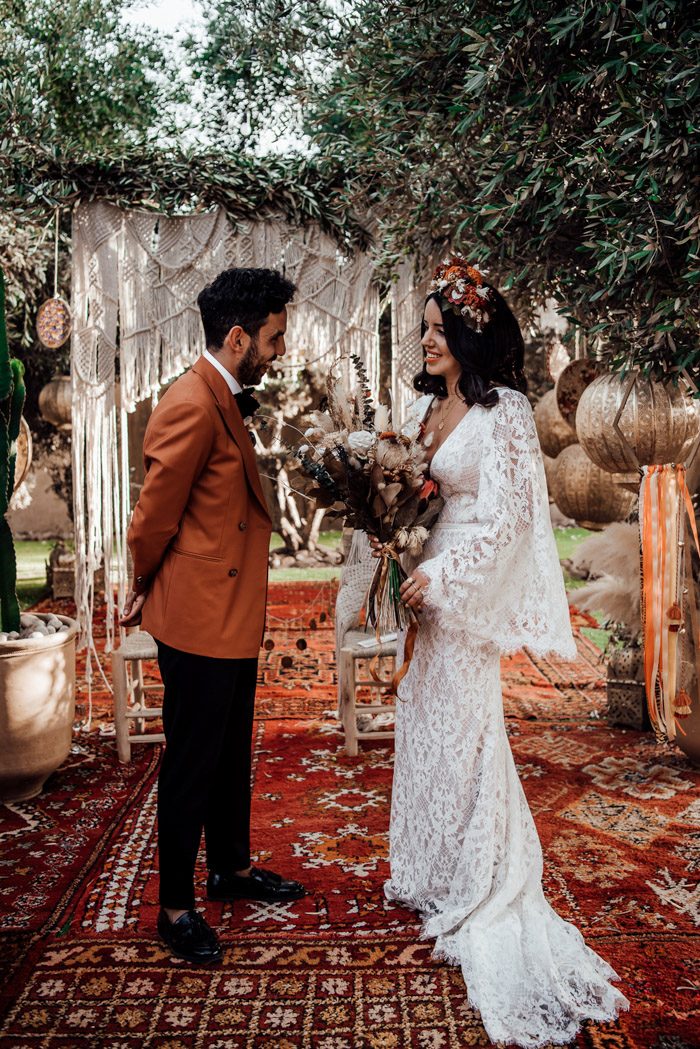 photo by Tali Photography
Before you get started crossing things off your wedding planning checklist, you've got a lot of daydreaming to do! Take our quiz to find out which wedding style best fits your personality to get started. Next, you can begin choosing your wedding colors and making a wedding mood board to help you nail down your style. Don't worry if you're not sure what your wedding style should be – hiring a great wedding planner can help you have the wedding of your dreams even if you're not sure what that looks like yet! These important questions to ask before you start wedding planning will be a big help too!
3. Set a budget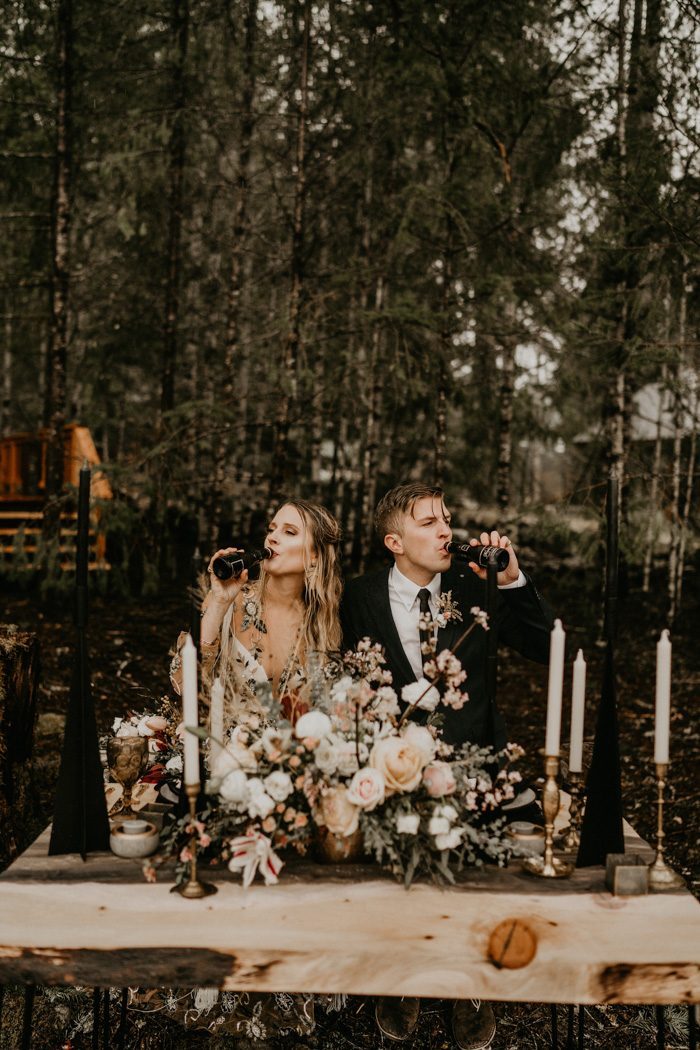 photo by Henry Tieu Photography
Setting a budget may not sound like a lot of fun, but it's an important step to cross off your list early in the wedding planning process. Don't worry, we've created a Budget Tool that will get your finances looking sharp for the big day! Be sure to check out our advice for setting a wedding budget and tips to save you money on your wedding, plus 10 unexpected wedding expenses to keep in mind when creating your budget. Planning a destination wedding? Here's a budget breakdown of how much it costs to have a destination wedding. If you're trying to plan a wedding without breaking the bank, our roundup of 50+ budget-friendly reception decor items is for you!
4. Take engagement photos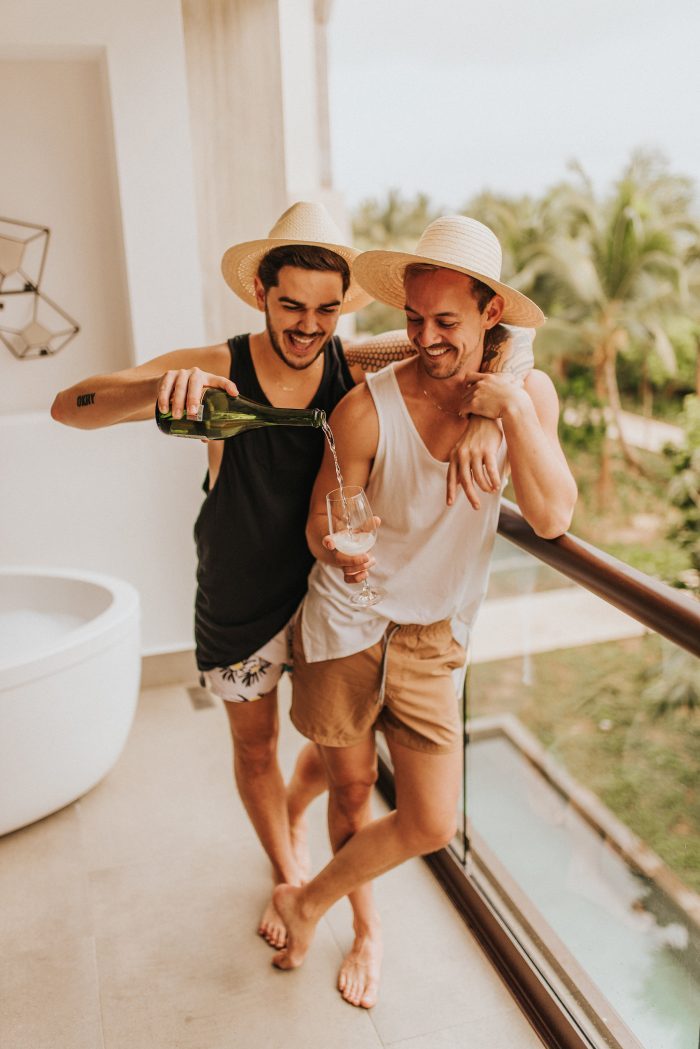 photo by Baylee Dennis Photography
The fun part begins – it's engagement photo time! We recommend taking your engagement photos as early as possible so you can include a photo or two on your save the date cards. Make sure you hire a professional photographer to capture this special chapter of your lives – it's over before you know it!
Check out these 8 tips for nailing your engagement photos and get inspired by these engagement outfit ideas for every style and any season! Dreaming of doing your e-sesh at home? Here's everything you need for a cozy at-home engagement shoot. Not sure where you should take your photos? We've got a quiz to determine where to take your engagement photos that can help!
5. Create a guest list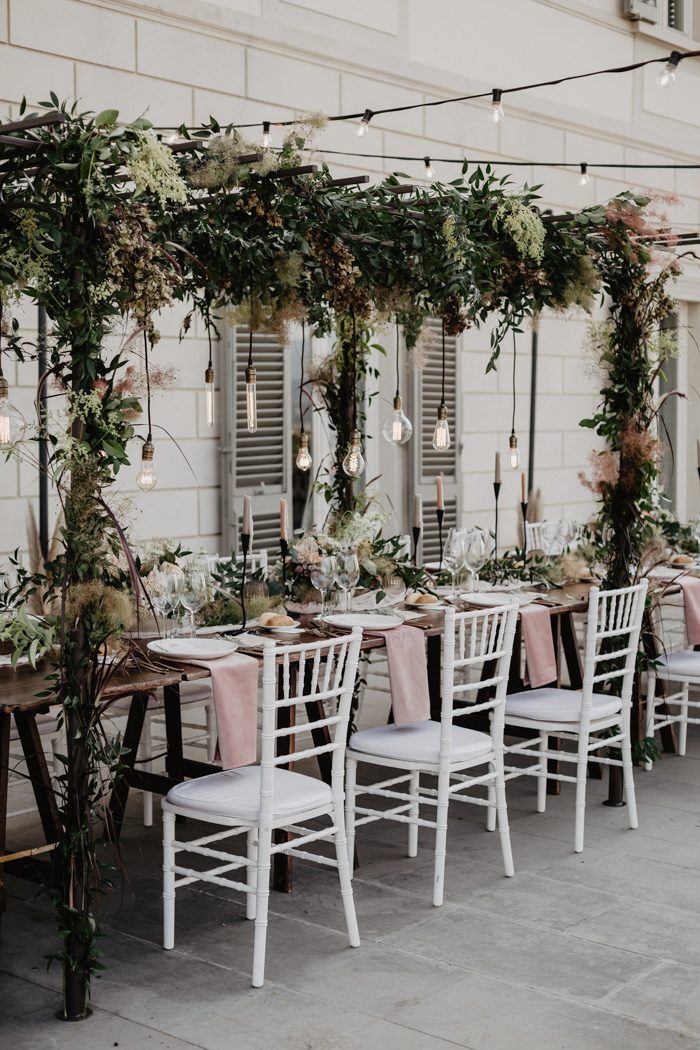 photo by Aberrazioni Cromatiche Studio
After you set a wedding budget, it's time to sit down and create your guest list. You will want this guest list prior to meeting with venues and caterers, as it will decide what you will be able to afford and what type of venue will work best for you guest count. To make sure you get all the information you need for your invites, we've created a wedding guest list tool. Not sure what size wedding you want to have? Check out our advice for choosing your wedding size. We've also got some handy tips for narrowing down your wedding guest list and validation that you don't need to feel guilty about your guest list that you'll want to check out to help you make those difficult cuts.
6. Choose a venue & set a date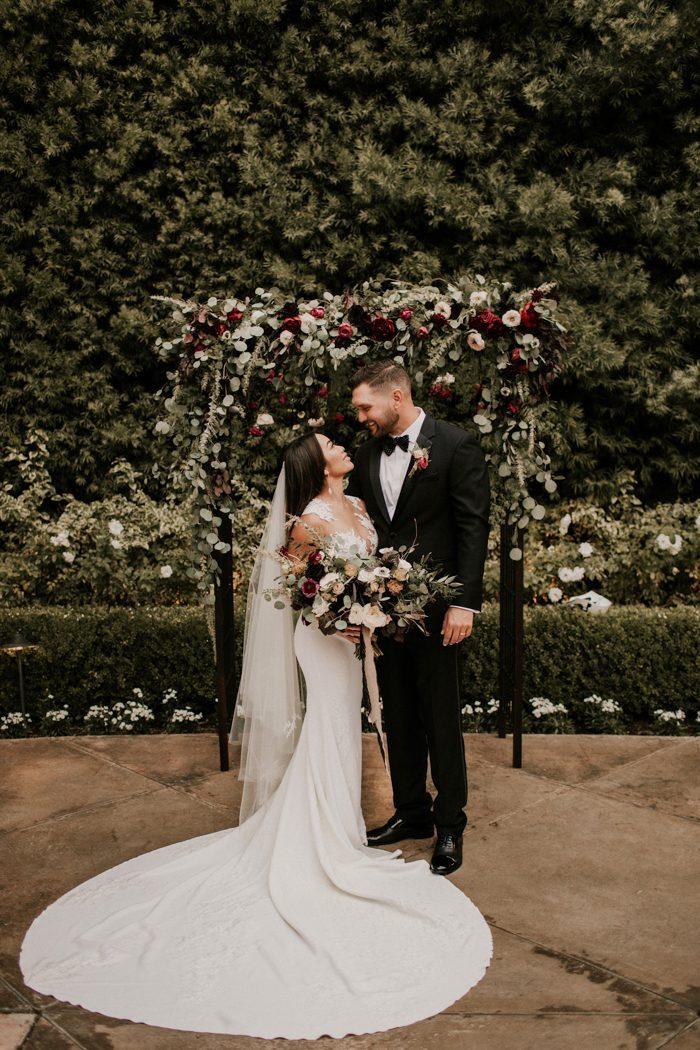 photo by Jami Laree
Now that you know your guest count and budget, you can start the venue search! Do you want a local or destination wedding? If you're having problems choosing a venue take our handy quiz to help you decide what kind of venue is right for you and make sure to look through our list of the best wedding venues in your all over the world to find the perfect match in your area. Lastly, don't forget to come prepared with questions and take photos as you begin to tour venues!
7. Build your vendor team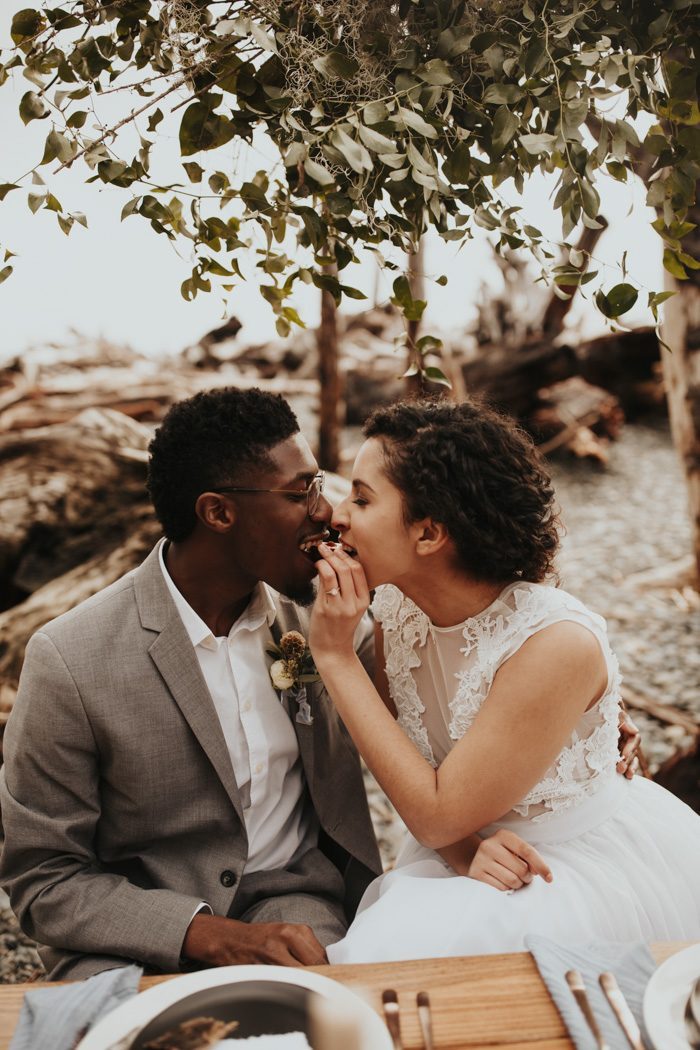 photo by Dawn Photo
It's important to select your dream team of wedding vendors early as many of the best professionals are booked a year or two out! Ready to hire your wedding photographer, planner, florist, videographer, and more? You've come to the right place! Whether you're getting married in Texas or France, we've got you covered with our hand-picked lists of the best wedding professionals around the world.
A few pieces of advice to get you started:
Everything You Need to Know About Hiring Your Wedding Vendors
Red Flags to Keep an Eye Out for When Hiring Your Wedding Vendors
Why Hiring a Free Wedding Photographer Isn't All It's Cracked Up to Be
Searching for a Cheap Wedding Photographer? We've Got News for You!
3 Things You Should Consider Before Hiring Your Friend to Do Your Wedding
Why Hiring a Free Wedding Photographer Isn't All It's Cracked Up to Be
5 Reasons to Hire a Wedding Videographer to Capture Your Day
What to Know Before Hiring Your Wedding Videographer
8. Say hell yes to the dress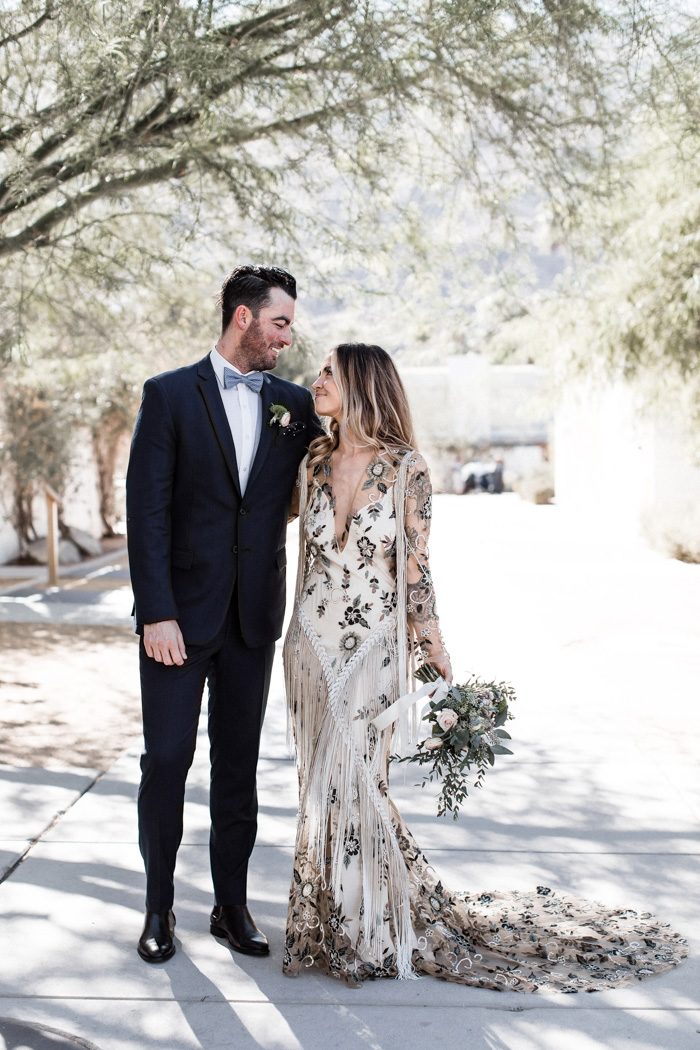 photo by Aimlee Photography
Even though you just got engaged, you might be shocked to learn that it can take six to nine months for your dress to be shipped to you, and that doesn't include the time it took you to find your dress! It's best to get this step out of the way as soon as possible just in case there are any last minute hiccups. Read our advice for what to do before your first bridal appointment to help you feel your best when you zip into your first gown. On the hunt for the perfect wedding dress? Check out the 11 best Etsy wedding dress shops for handmade gowns plus 70 stunning plus size wedding dresses.
9. Stay organized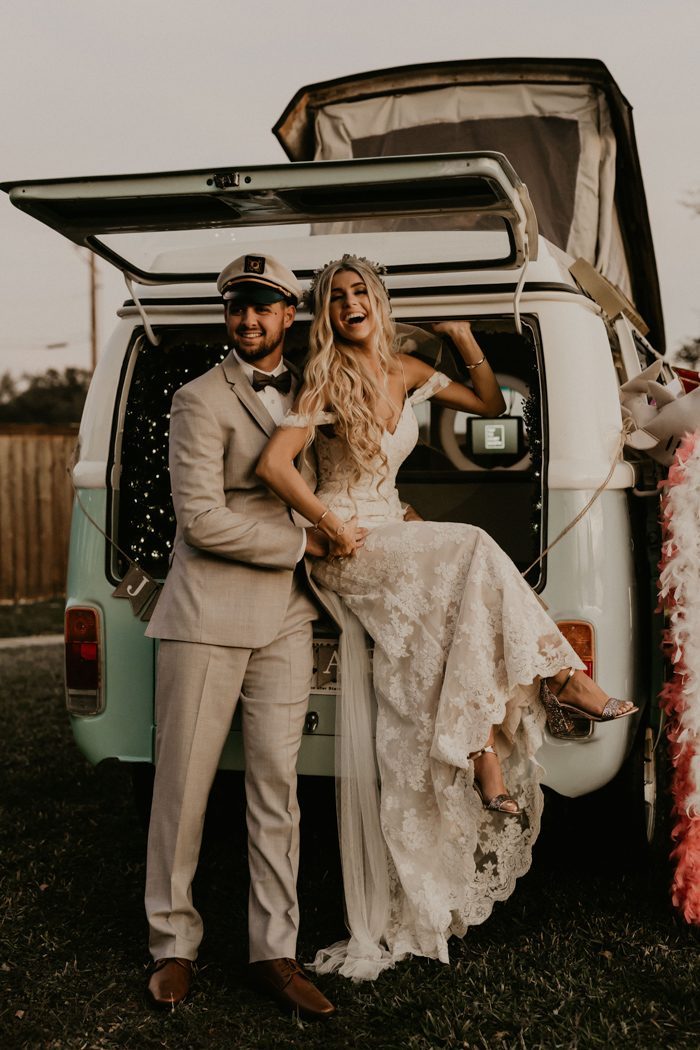 photo by Rebecca Taylor Photography
There are tons of ways to stay organized during the wedding planning process. In addition to our handy wedding planning checklist, we've got a ton of helpful tools and tips to keep you organized and sane as you plan your big day!
The Best Wedding Planning Tools for a Stress-Free Engagement
The Best 12-Month Wedding Planning Timeline
The Best 10-Month Wedding Planning Timeline
5 Tips for Planning Your Wedding in Six Months or Less
The Ultimate Guide to Planning Your Wedding Ceremony
The Ultimate Wedding Reception Timeline
Use This Wedding Décor Checklist to Help You Nail Every Detail
Use This Wedding Reception Table Checklist for Stress-Free Styling
Use this Wedding Floral Checklist to Incorporate Flowers Throughout Your Day
Show Your Guests the Way with This Wedding Sign Checklist
This Checklist Has Everything You Need to Include on Your Wedding Website with Joy
Don't Forget to Tie Up Loose Ends with This Post-Wedding Checklist
Happy wedding planning, Junebugs!