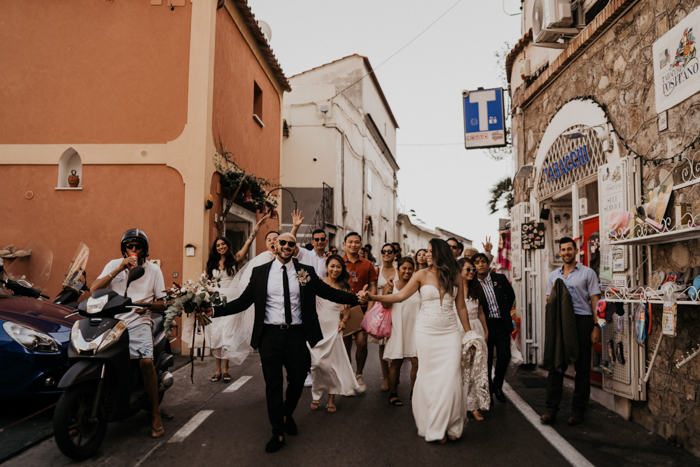 Nancy and Tim's intimate destination wedding in Italy is giving us all those pitter patter-y, romantic feels. The day before their wedding, the couple adventured on the Amalfi Coast with Henry Tieu Photography to capture some purely epic photos. This allowed Nancy to wear two different dresses (every bride's dream!). For the day-before session she wore Sarah Seven and her wedding day dress was a fabulous lace-backed number by Enzoani. We're swooning over all the colorful streets and Italian reception decor. If you've been dreaming of an intimate destination wedding in Italy, this is the one to draw all your inspiration from!
The Couple:
Nancy & Tim
The Wedding:
Positano, Italy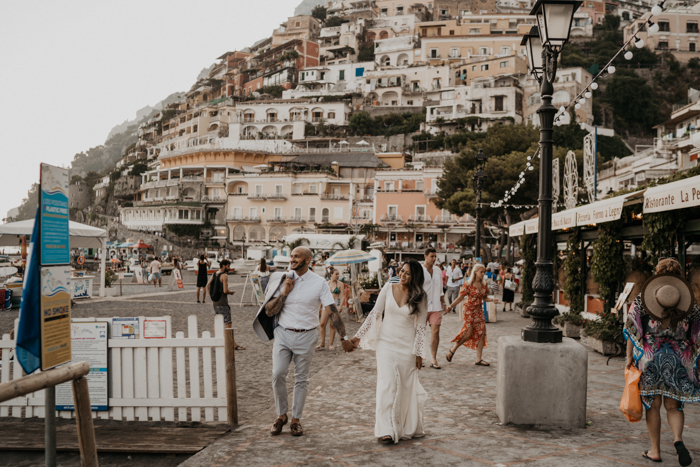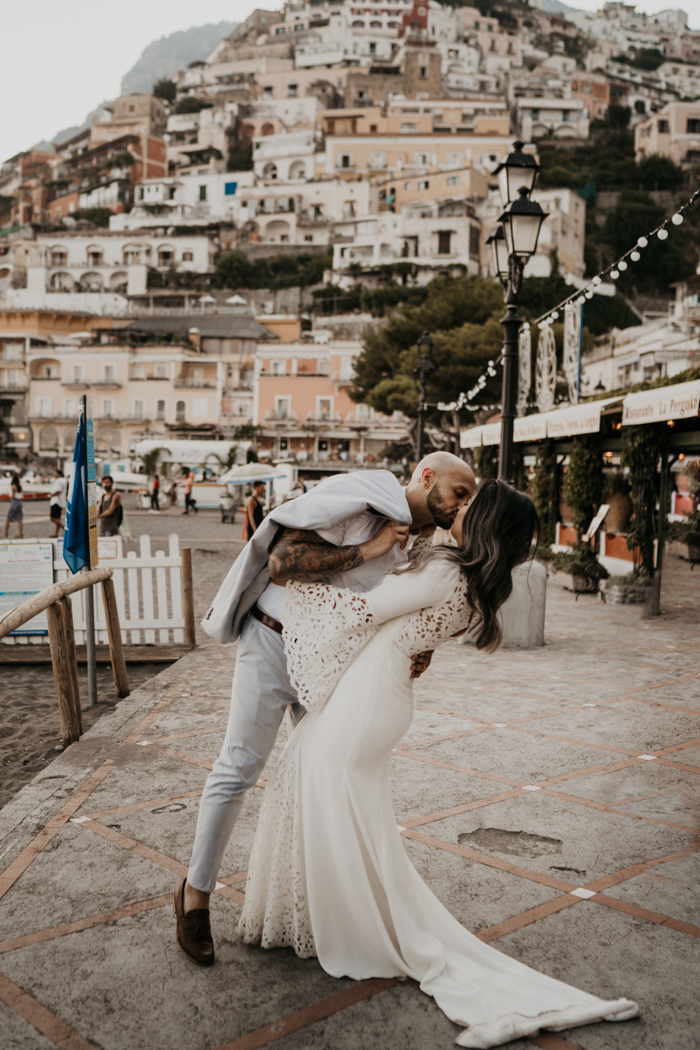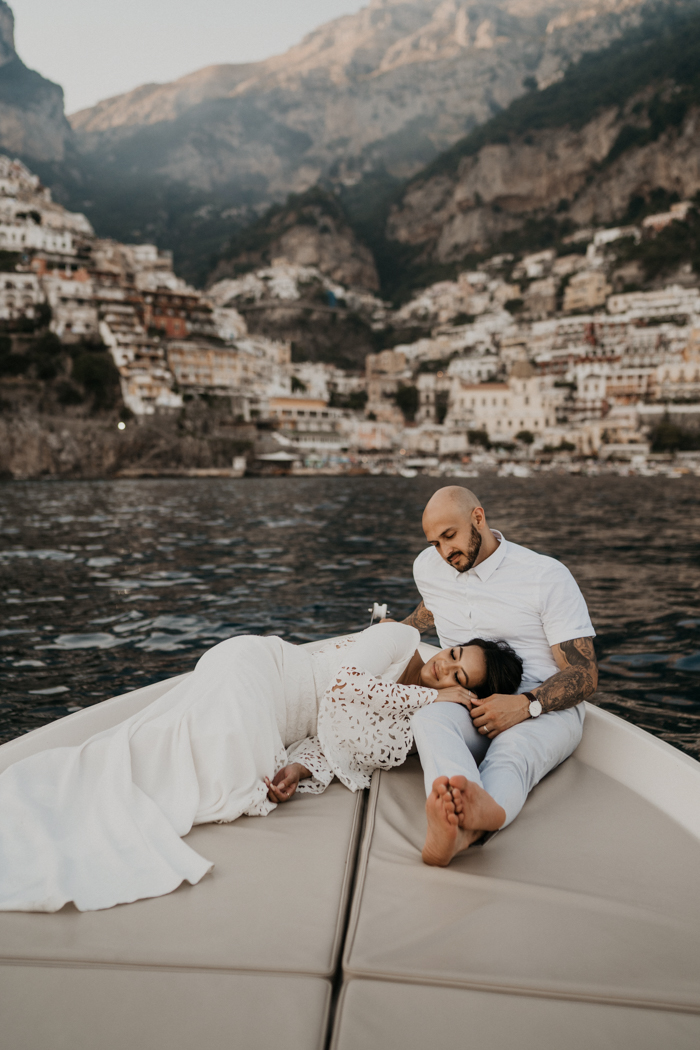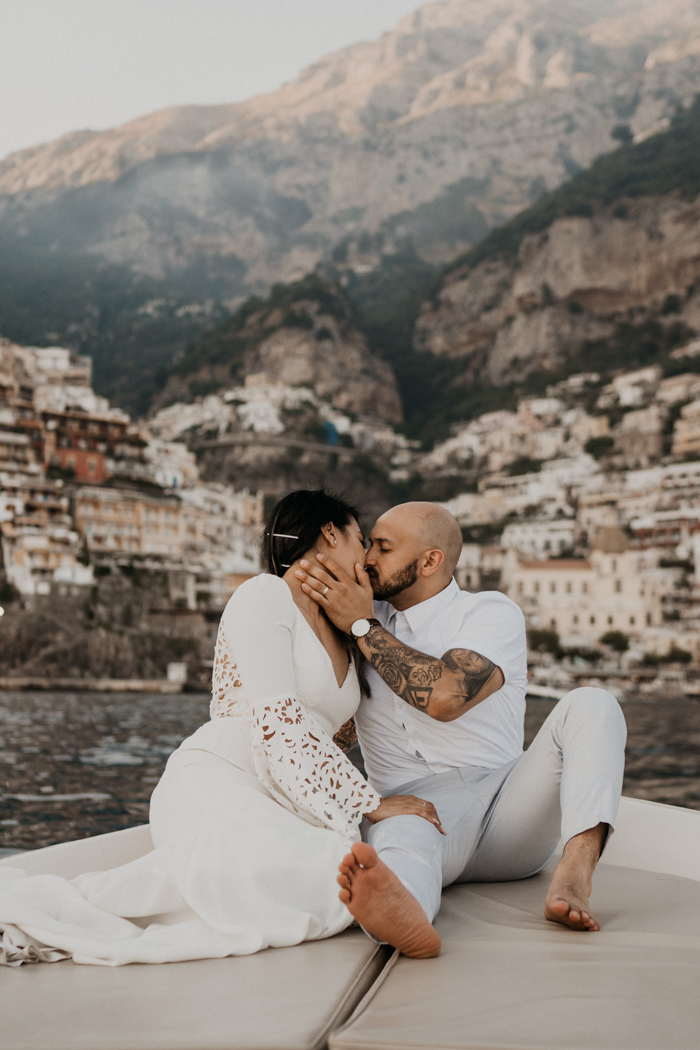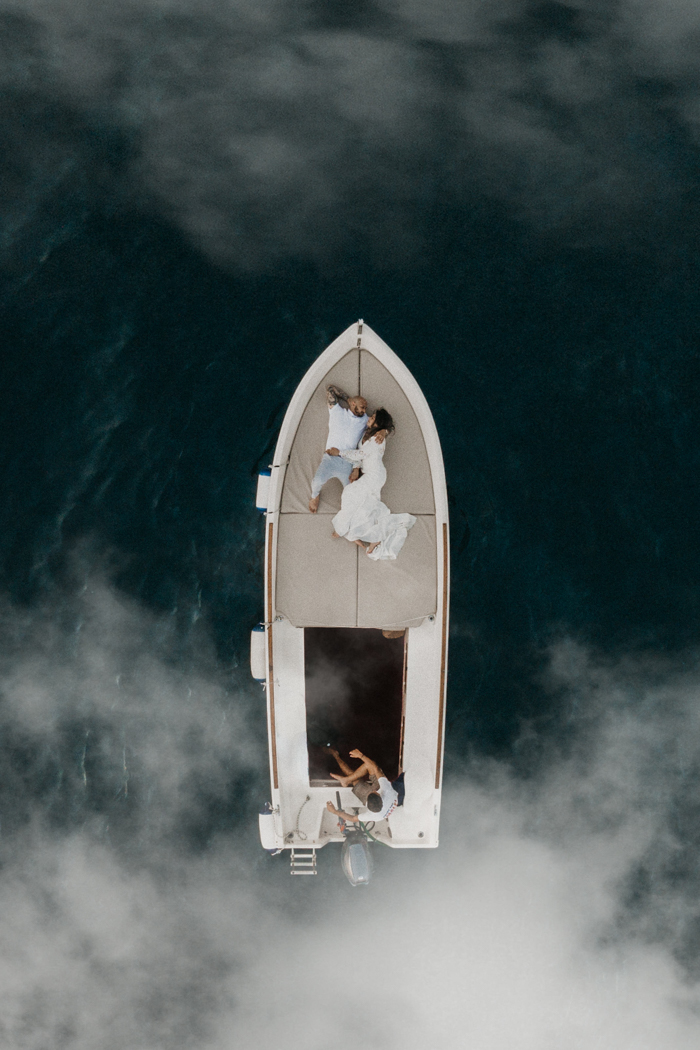 Last minute, we decided to take photos the day before our wedding. It was all improv, we got on a boat before sunset and our photographer Henry, took out his drone and took the most amazing picture.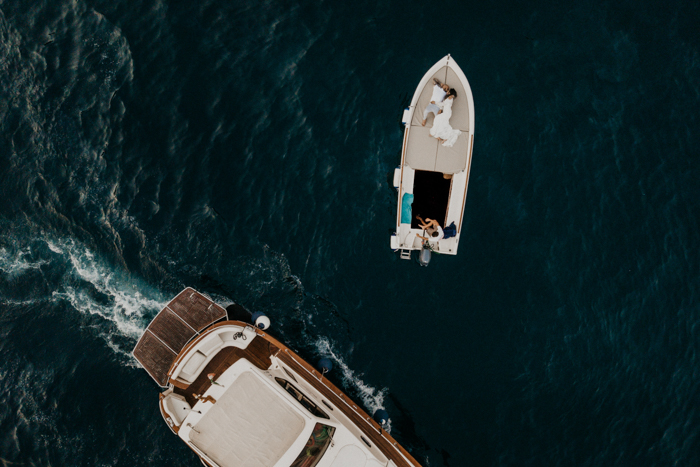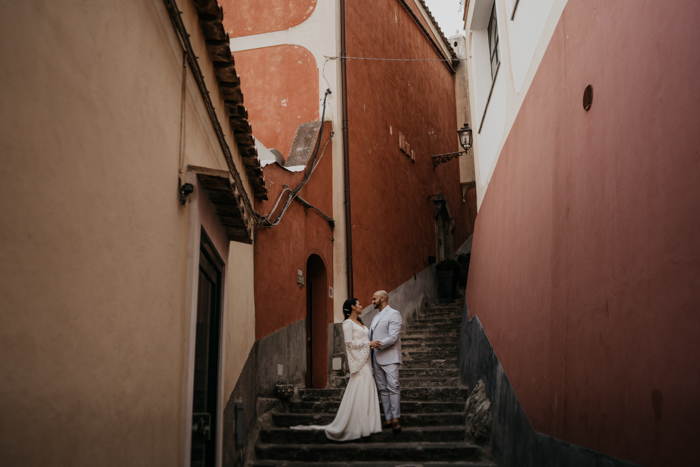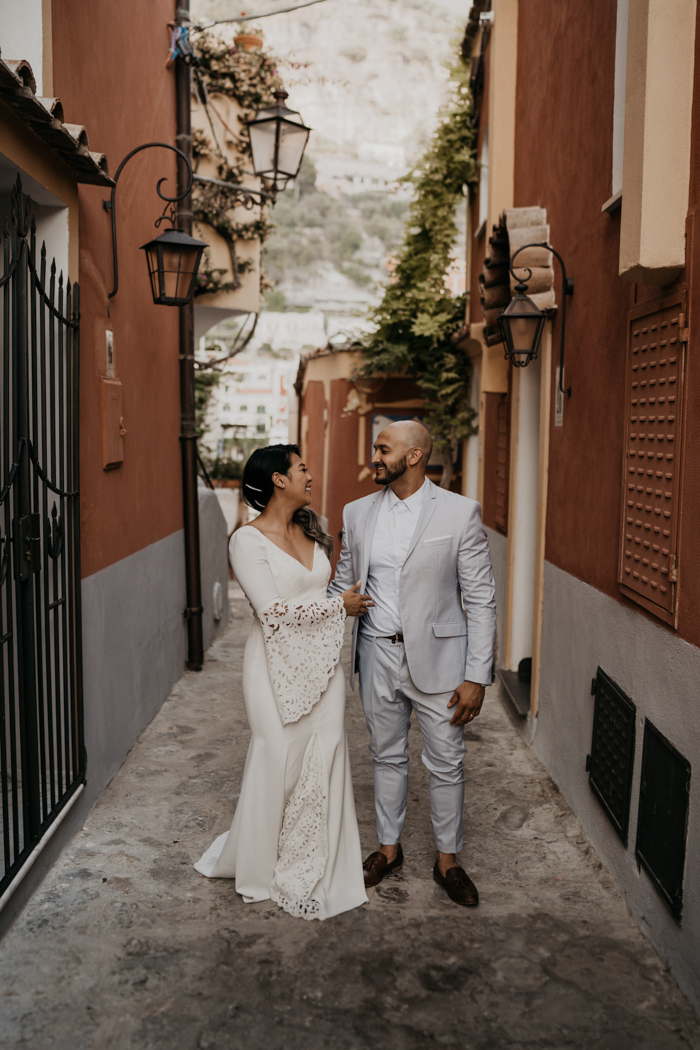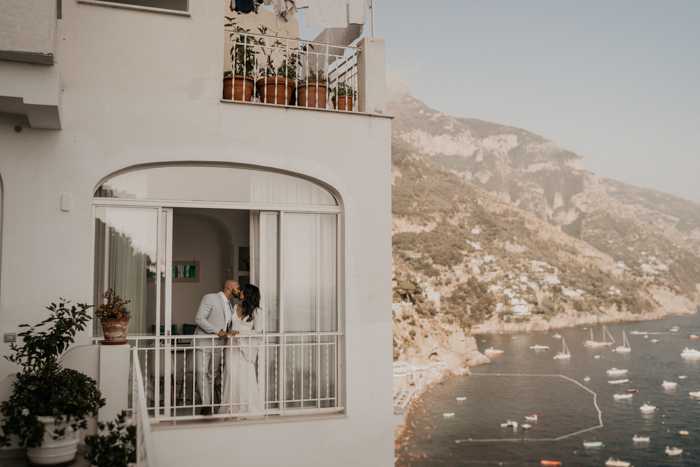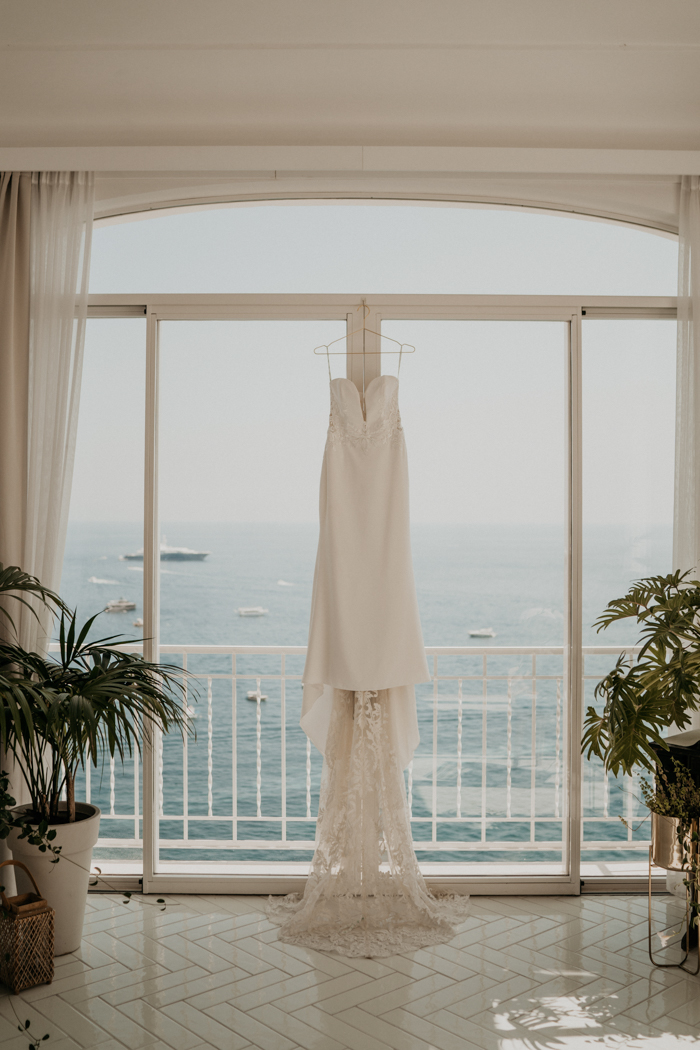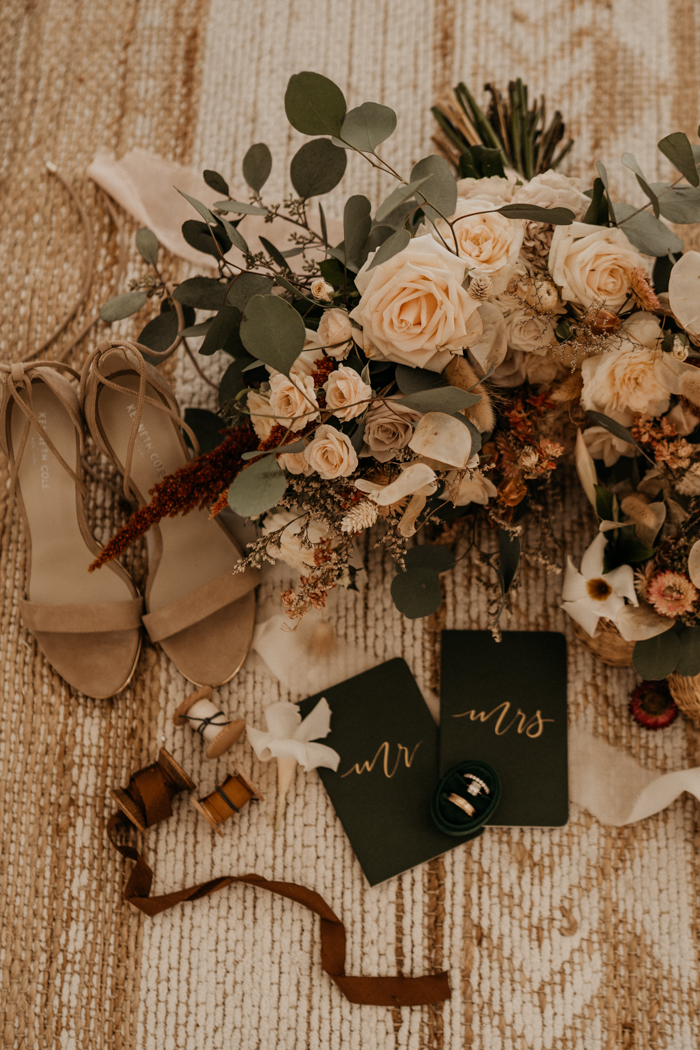 Shop similar styles: Personalized Leather Vow Books ($20+); Gold Foil Press on White Vow Books ($27.74); Little Carabo Studio Vow Books ($19.20); White Embossed Vow Books ($17.83); Dark Forest Green His and Her Vow Books ($29.95+); Wedding Vow Books With Linen Cover ($39.50)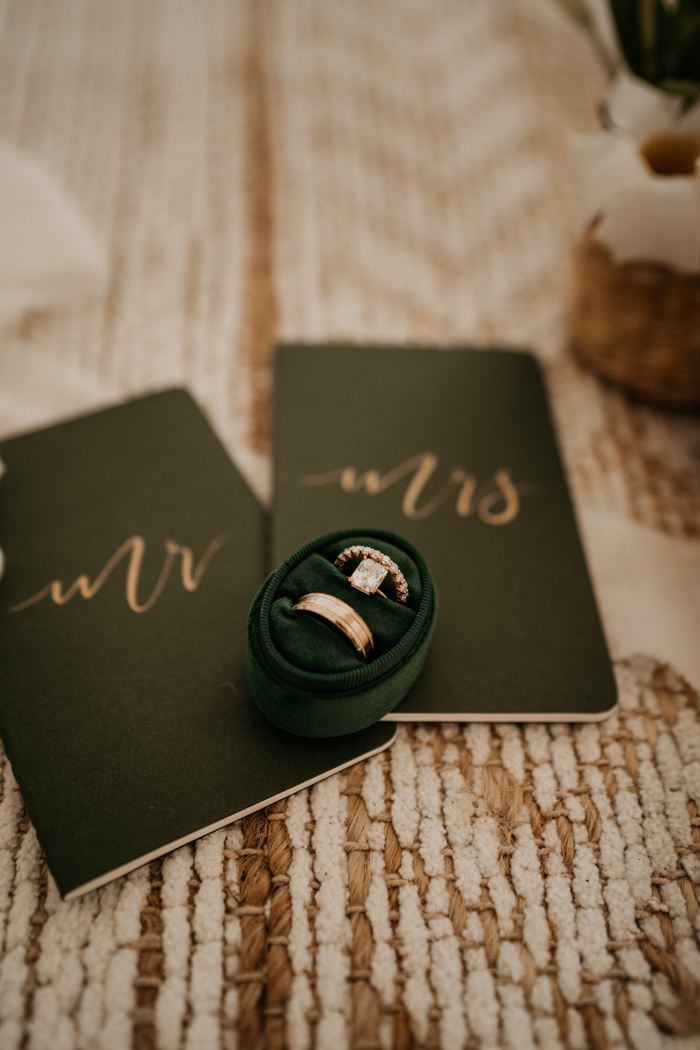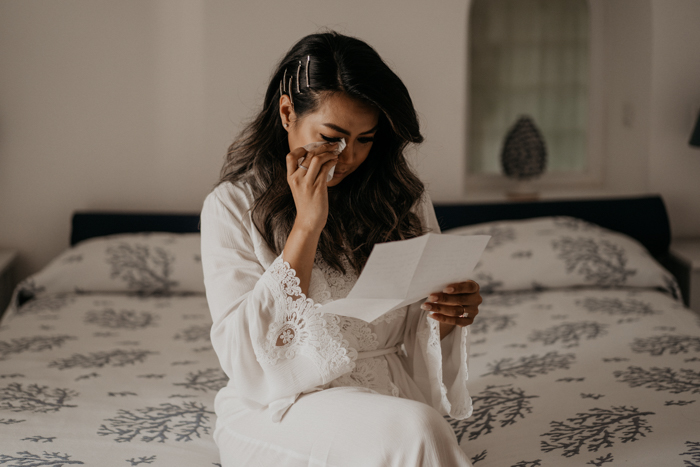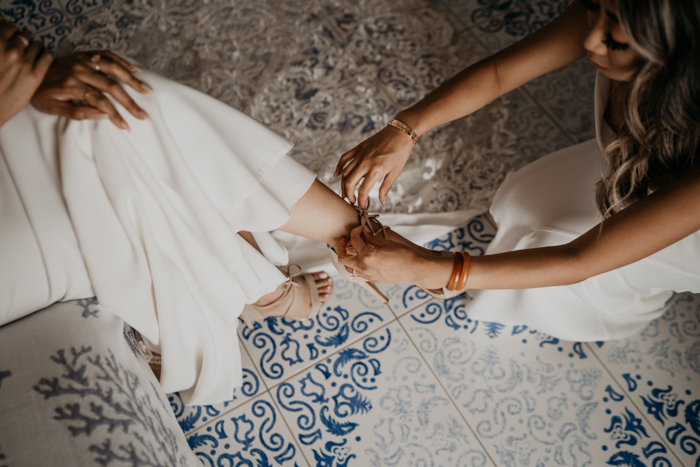 Italy was experiencing a heat wave while we were there. Our wedding day was one of the most hottest days we experienced. The power went out and everyone had to get ready in the dark without electricity and AC. You can't tell in the pictures but everyone was sweaty AF.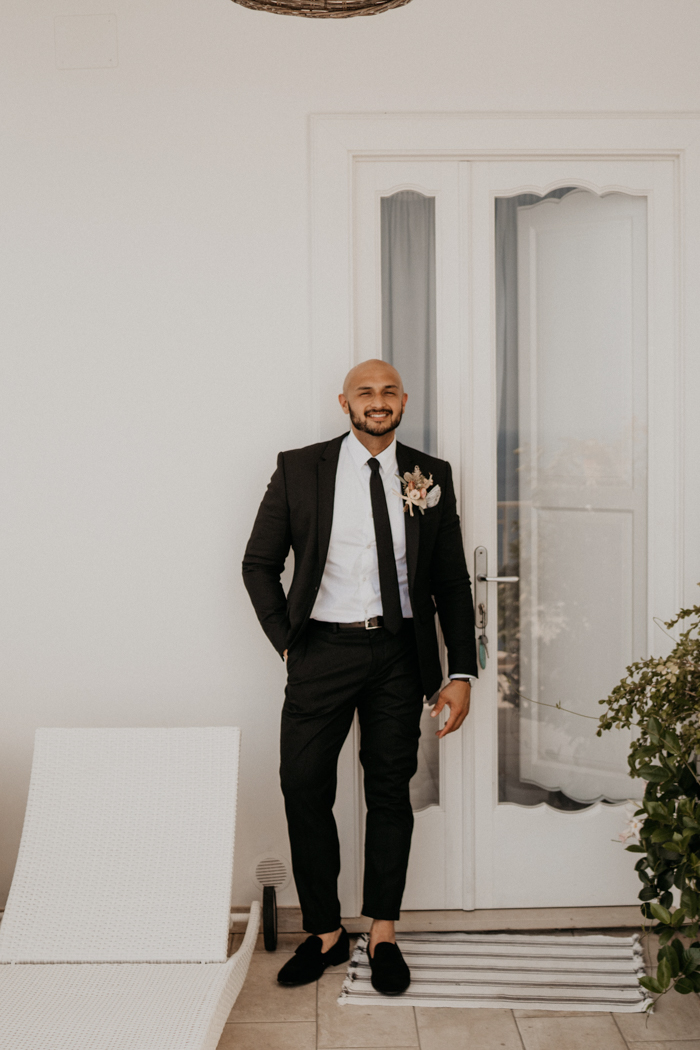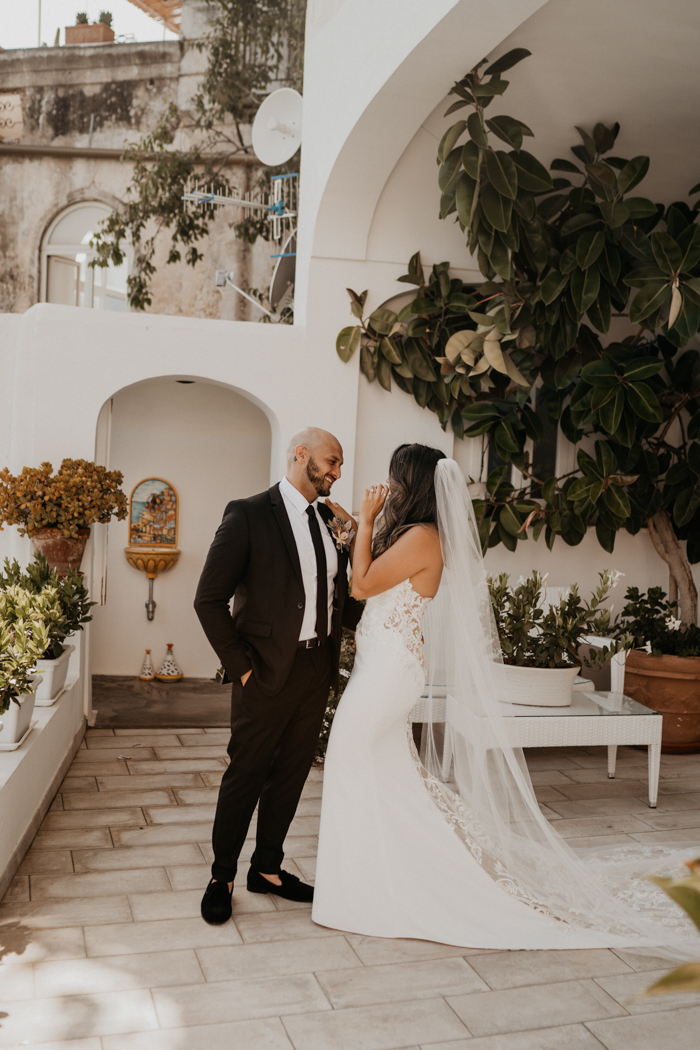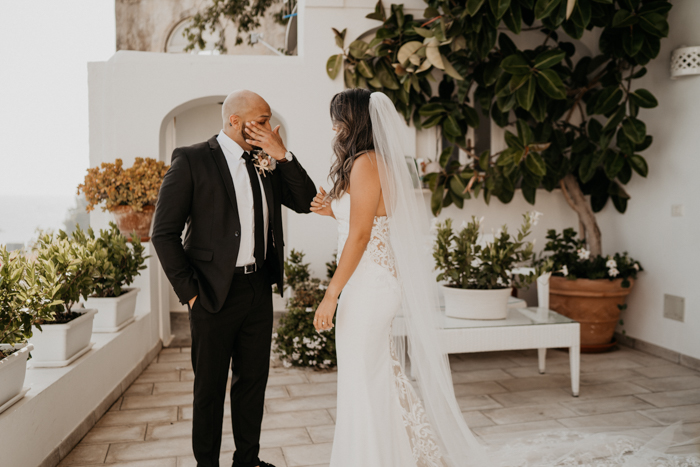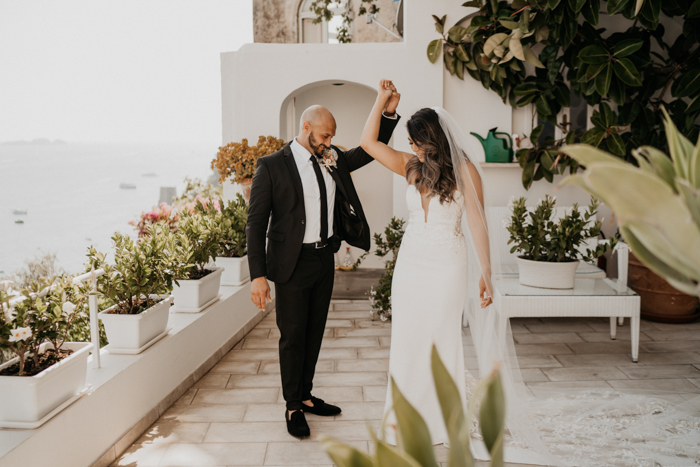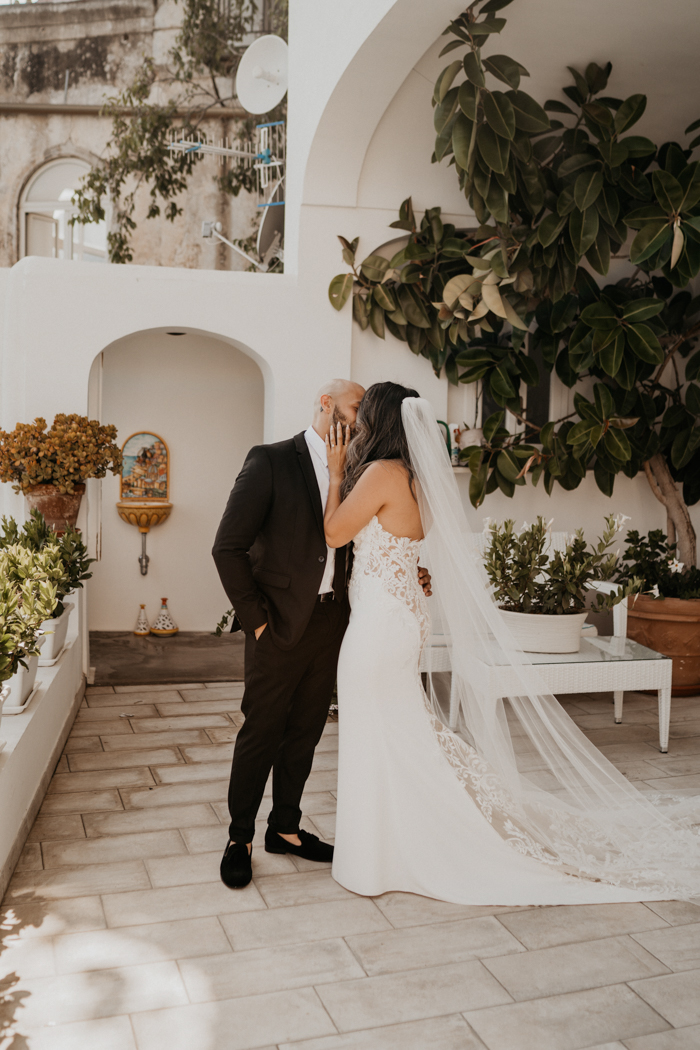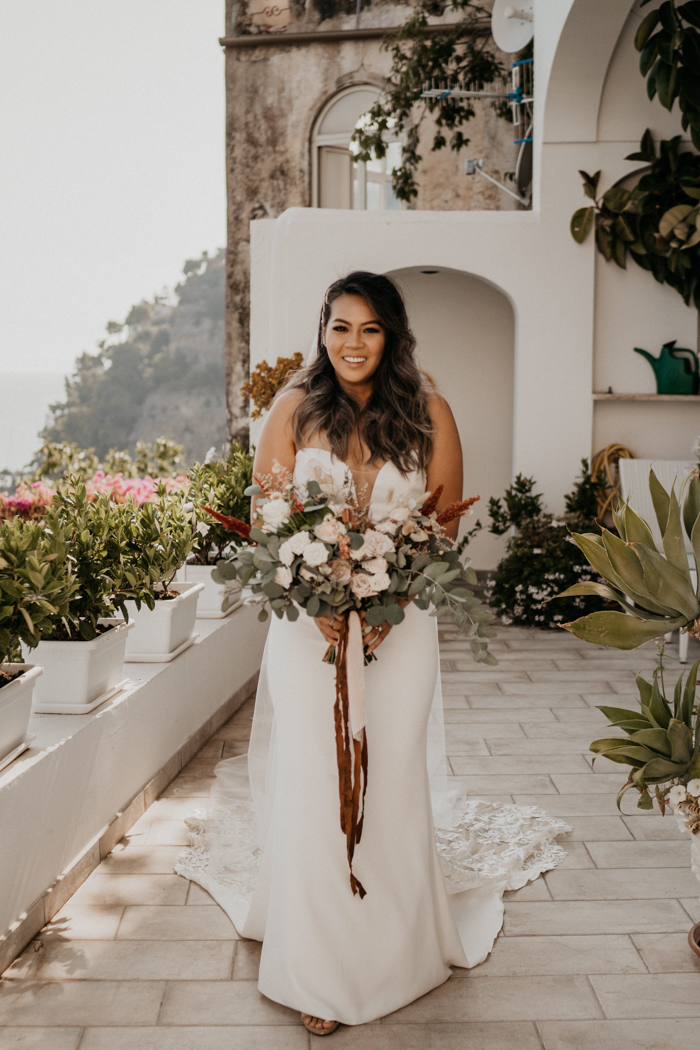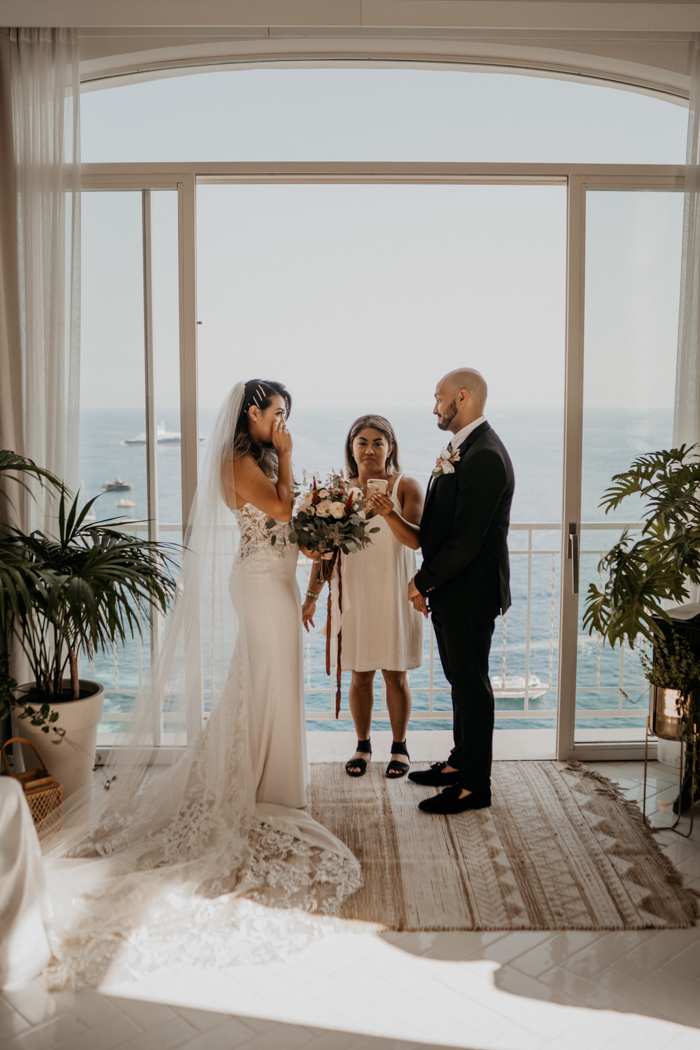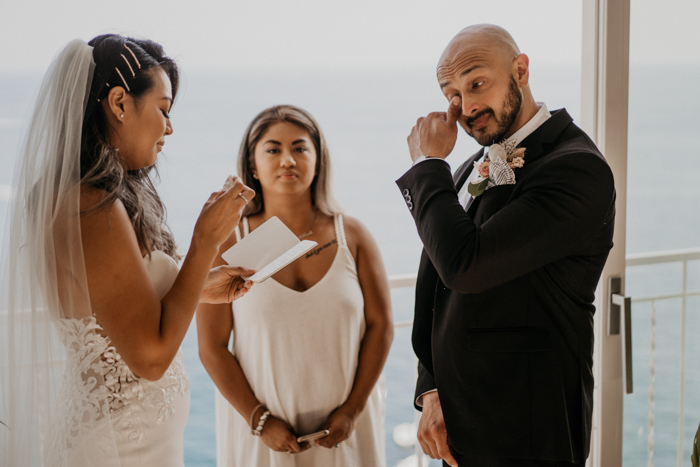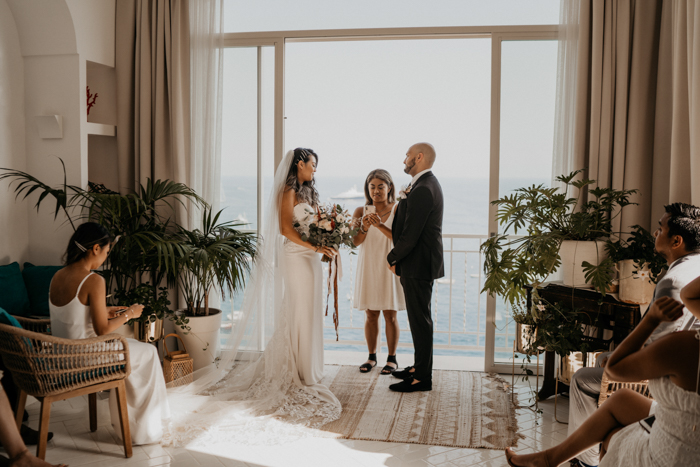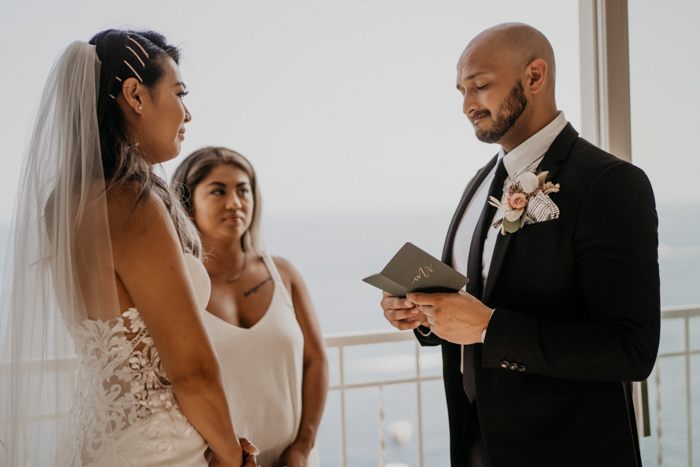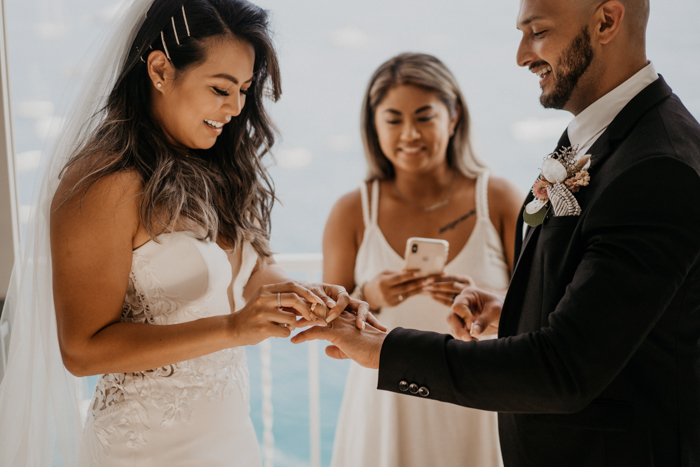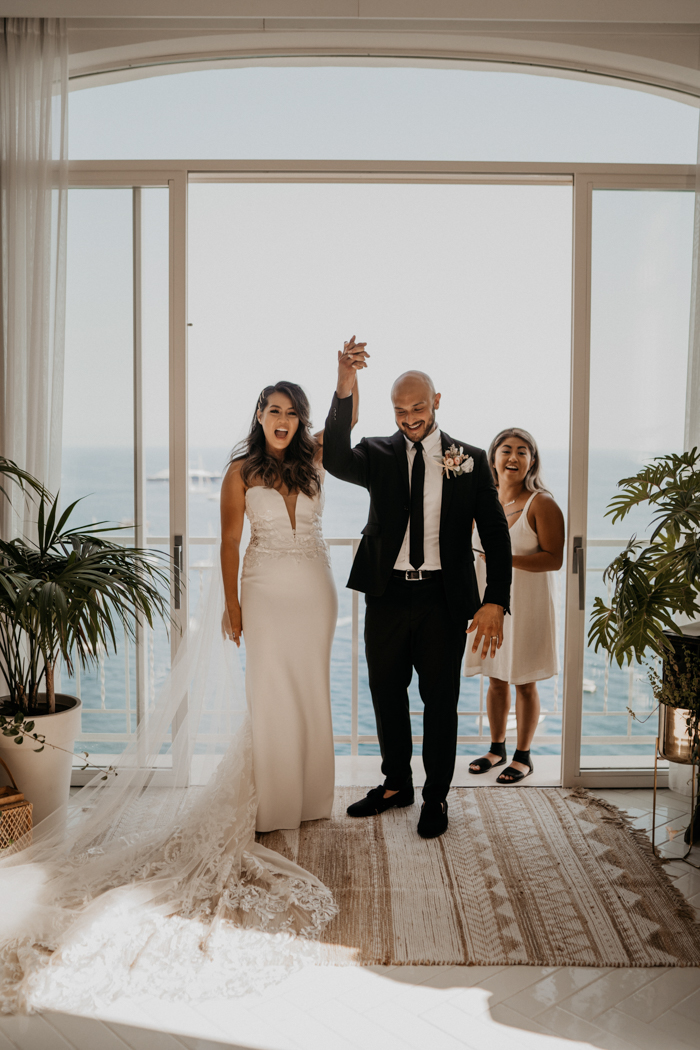 The whole day was an emotional roller coaster. From getting ready, reciting our vowels, walking down the streets of Positano, eating and dancing the night away was unforgettable. Getting married in Positano was an awe in itself.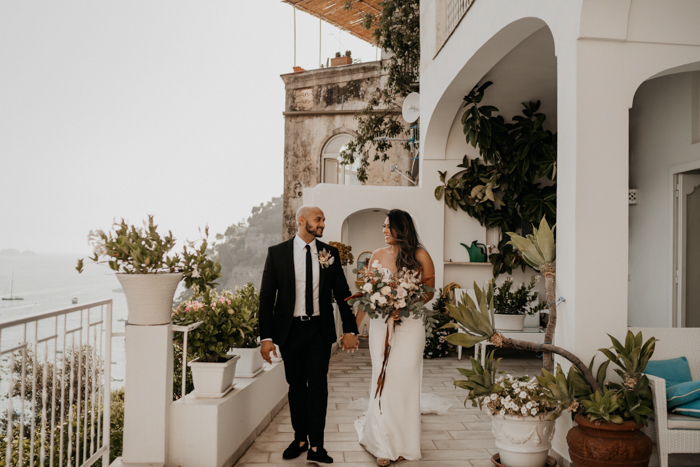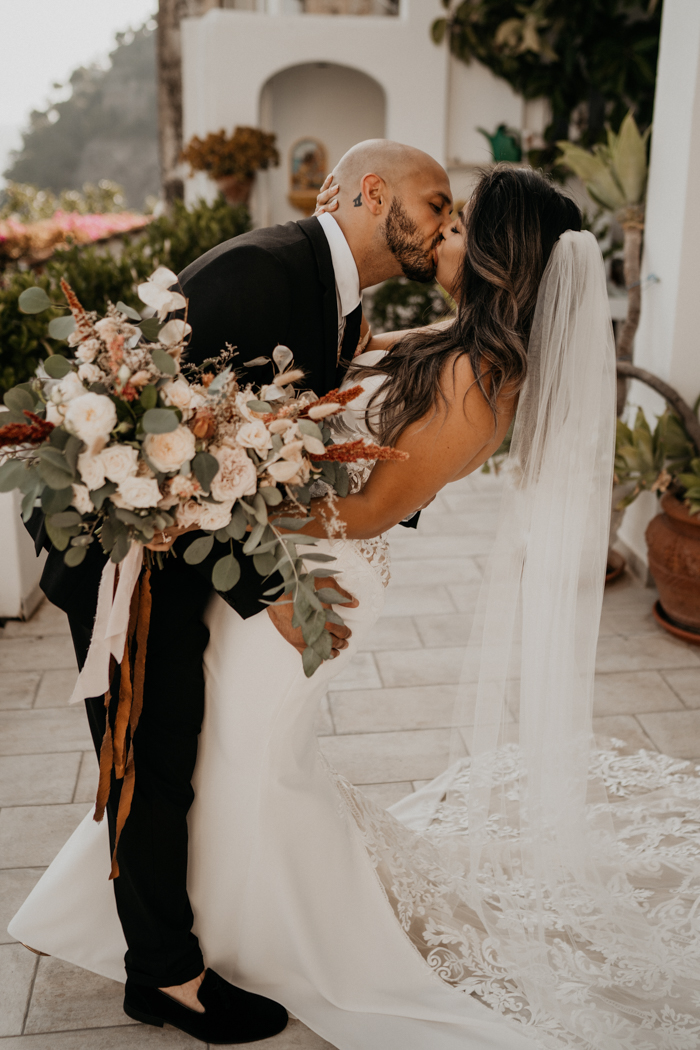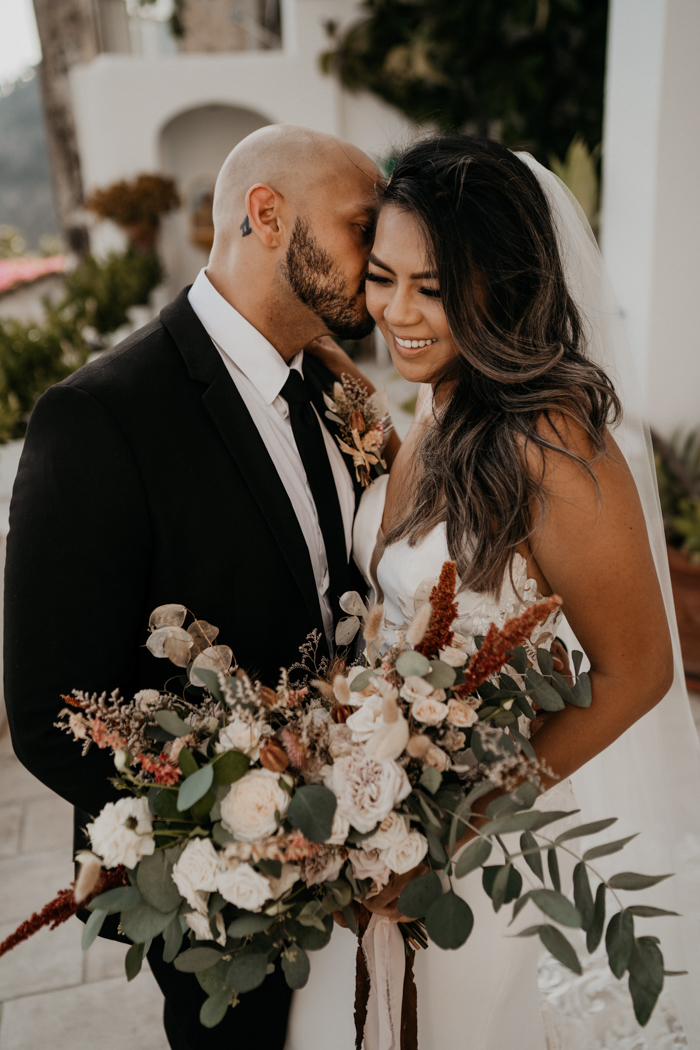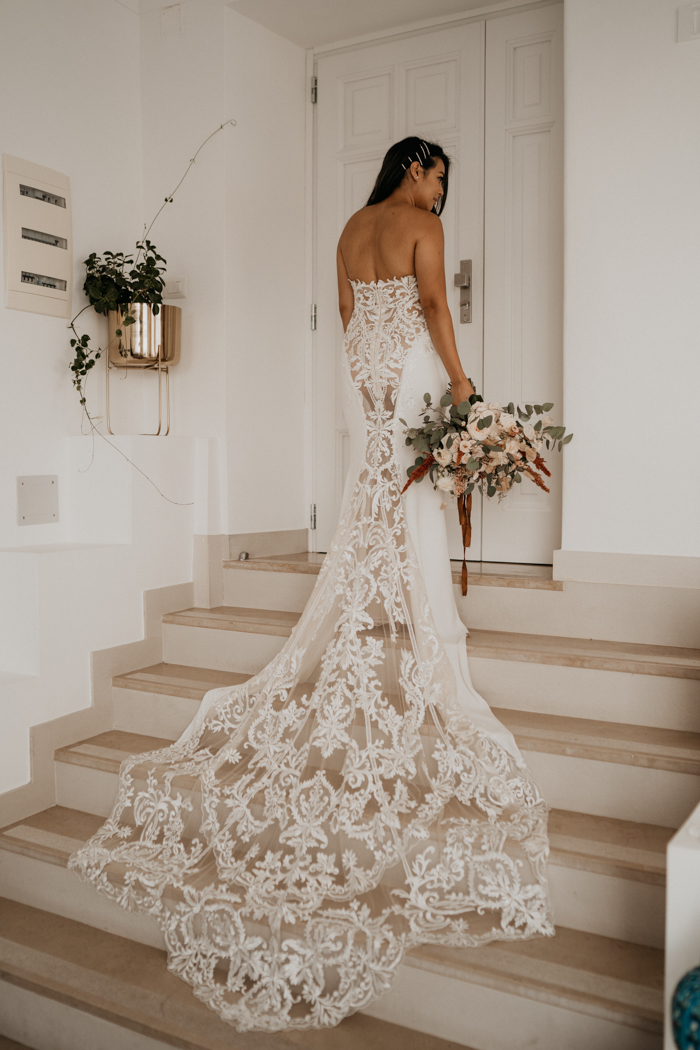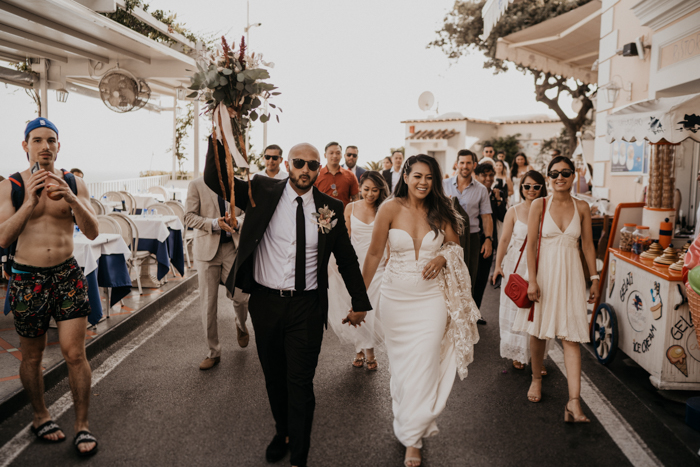 After going back and forth about having a big wedding, we decided to jump the gun and elope with an intimate destination wedding in Italy. With only 5 months of planning, we wanted to just have fun and go with the flow. The most important thing to us was everyone having a good time. Having such a small group of friends travel across the world for us was more than we could ask for. It was everyone's first time in Positano so we wanted to make it memorable.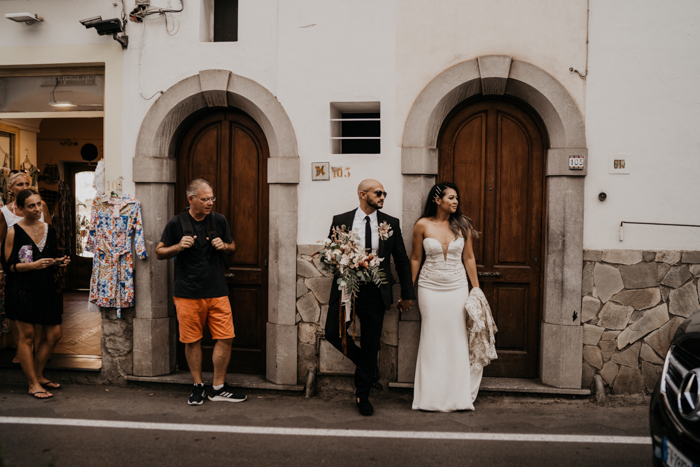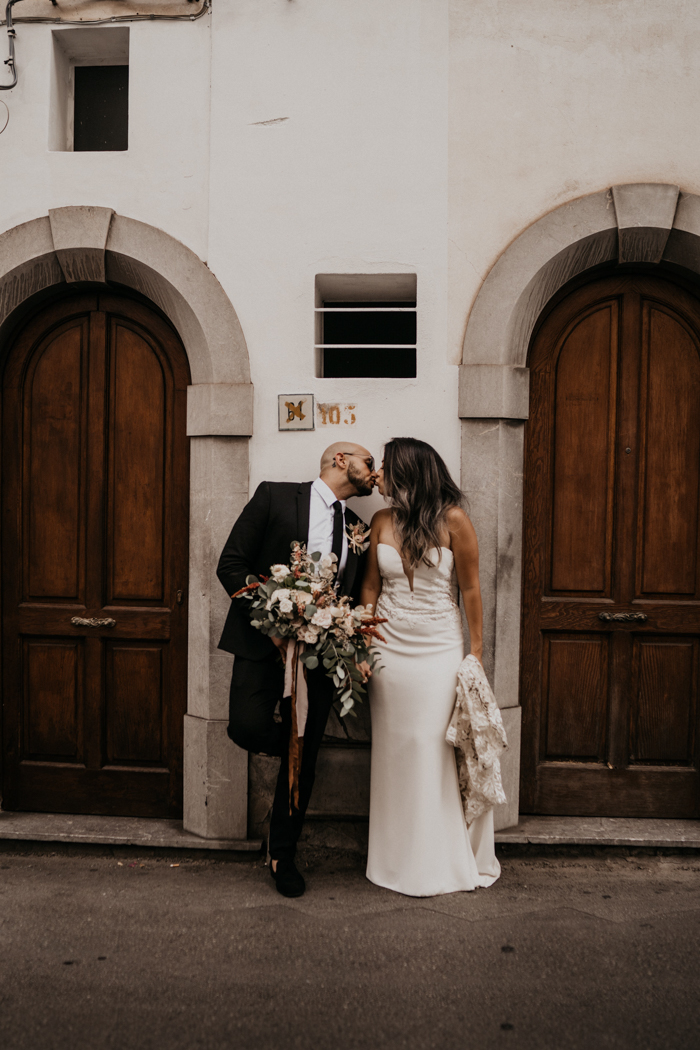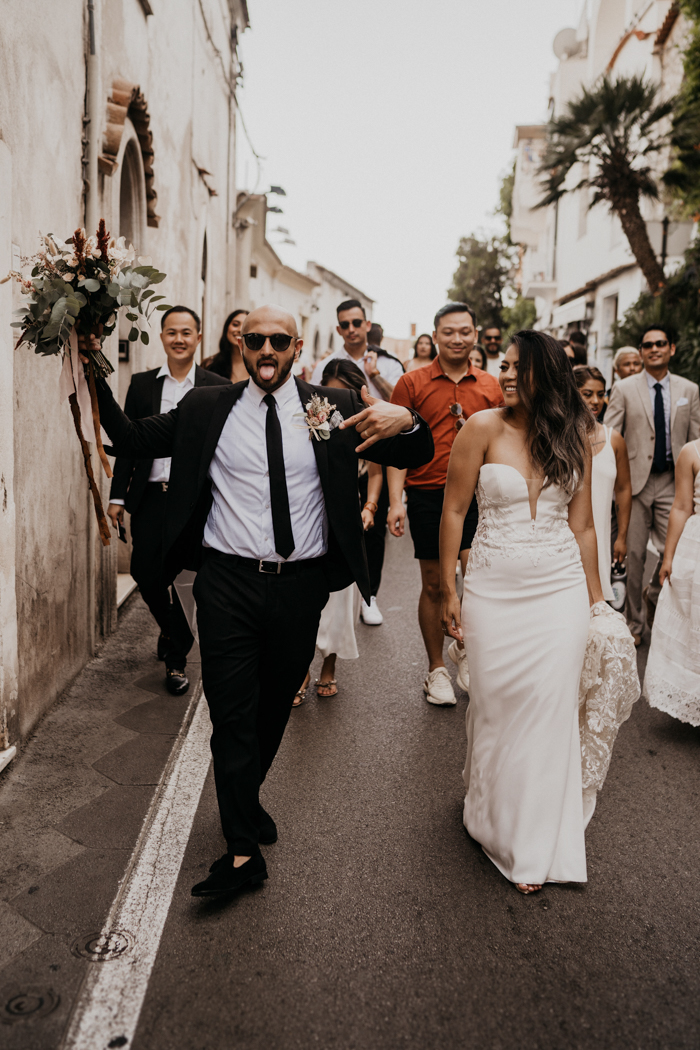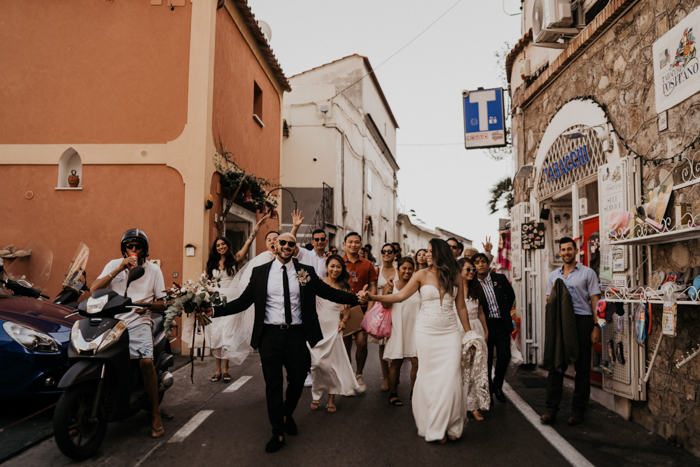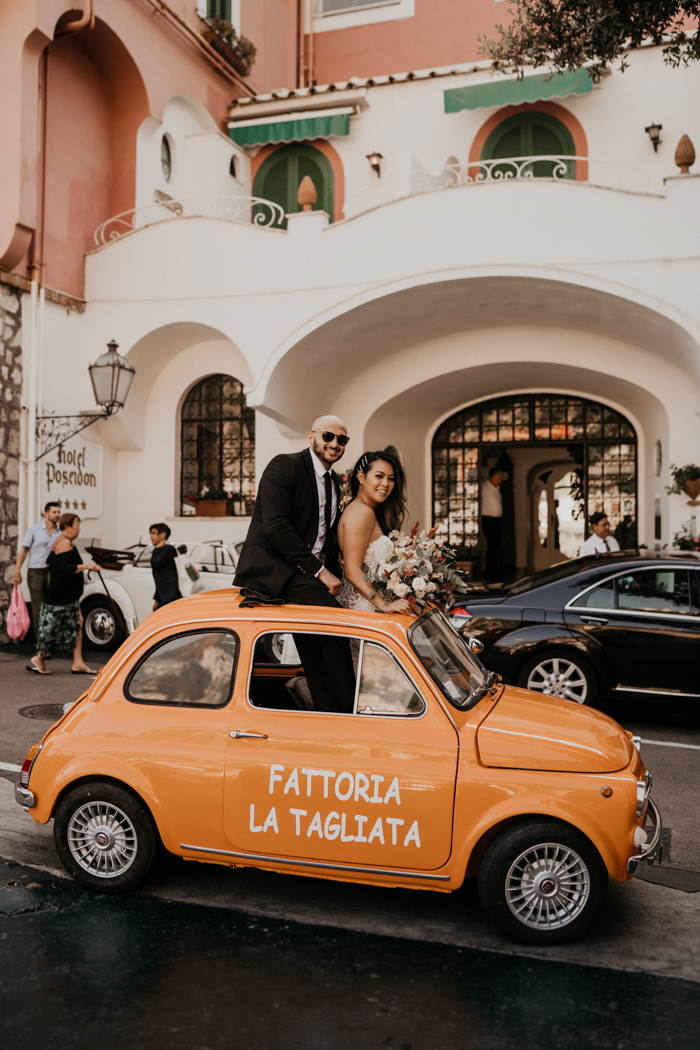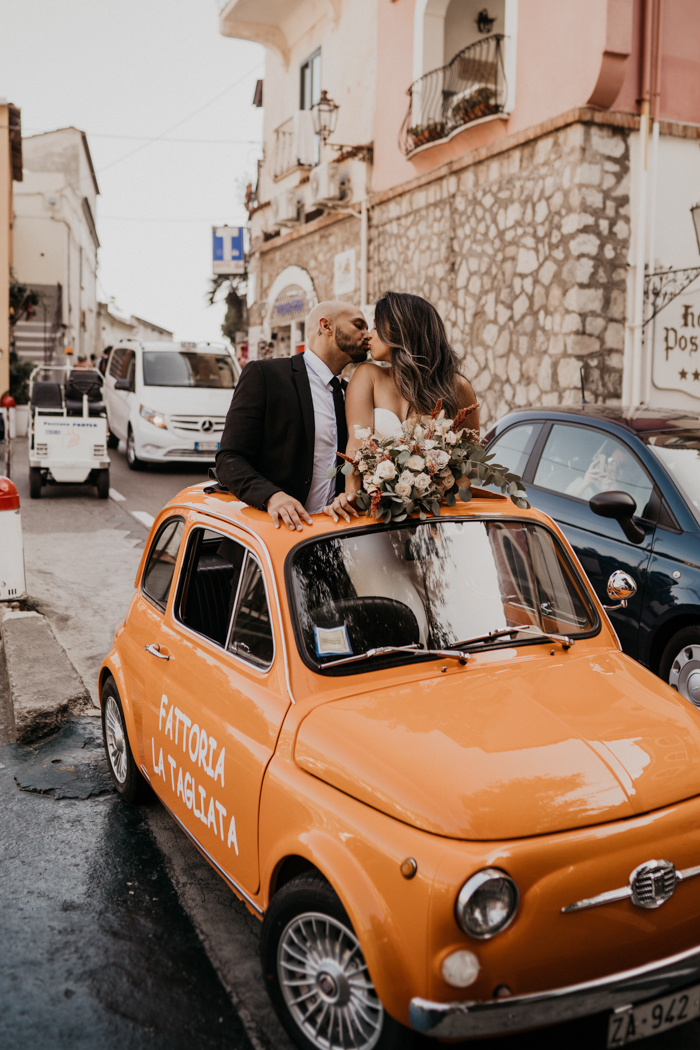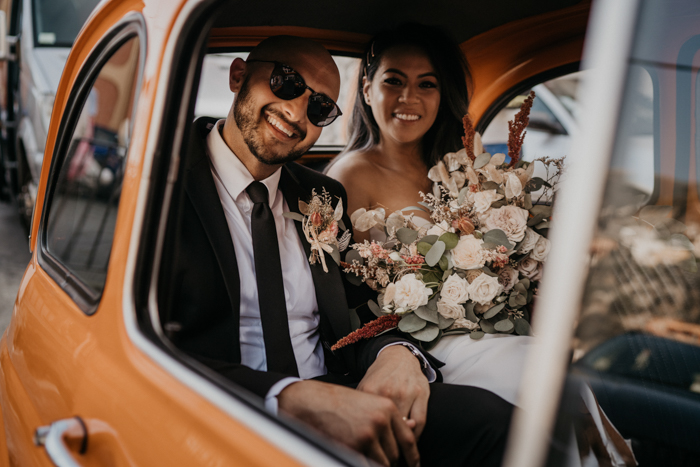 After searching for countless venues we settled on La Tagliata, with private terraces overlooking the Amalfi Coast. A family run restaurant serving farm to table dishes, we couldn't pass up the opportunity on a real Italian dinner.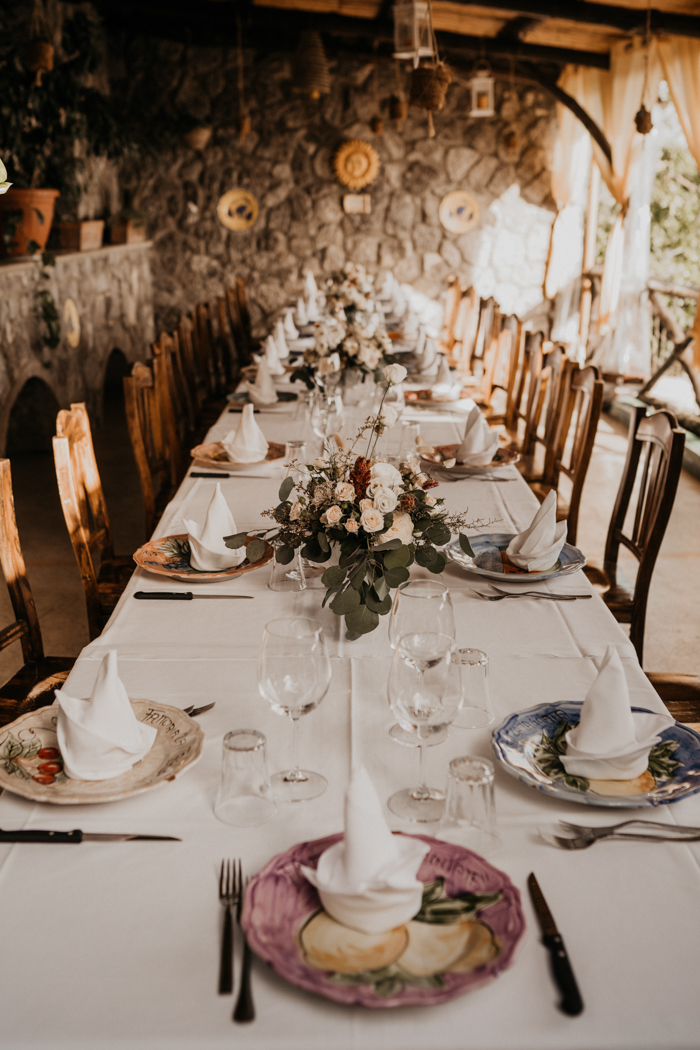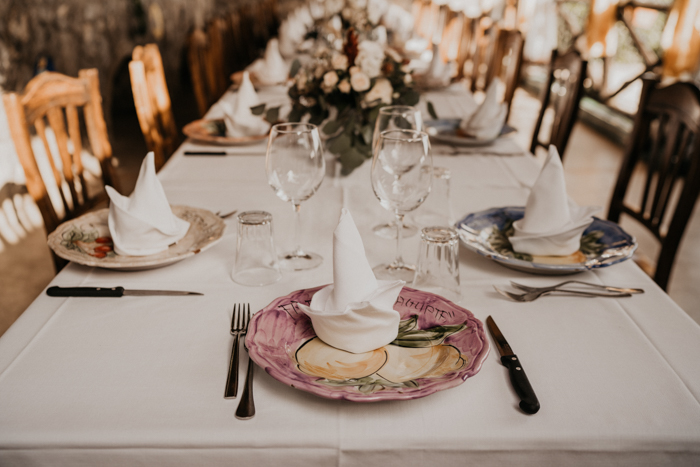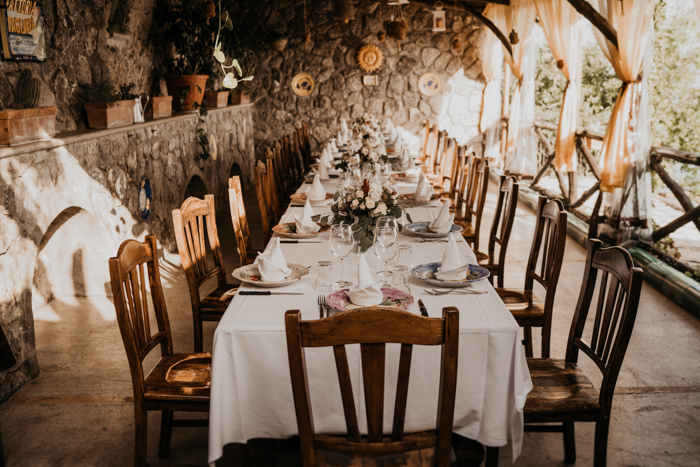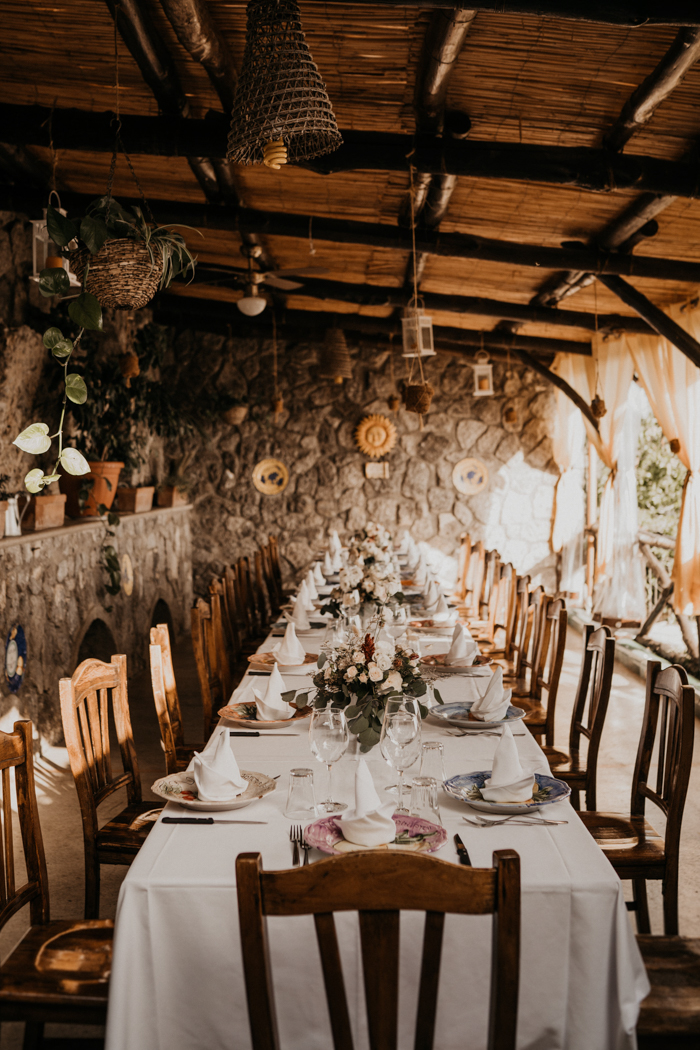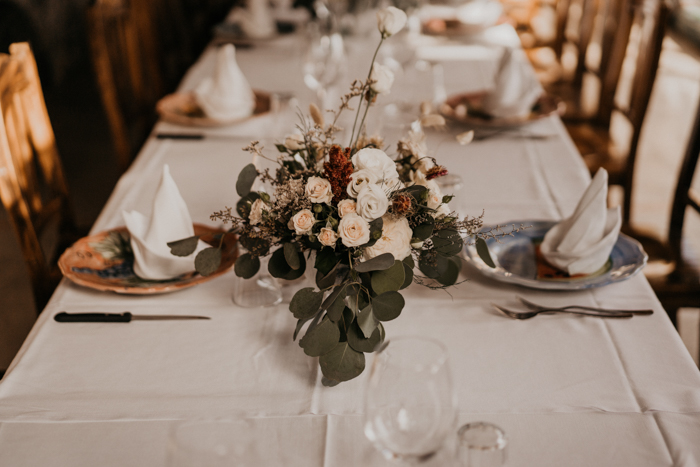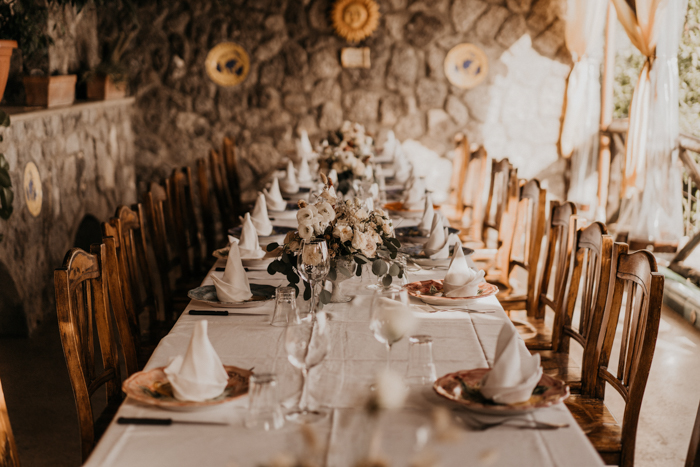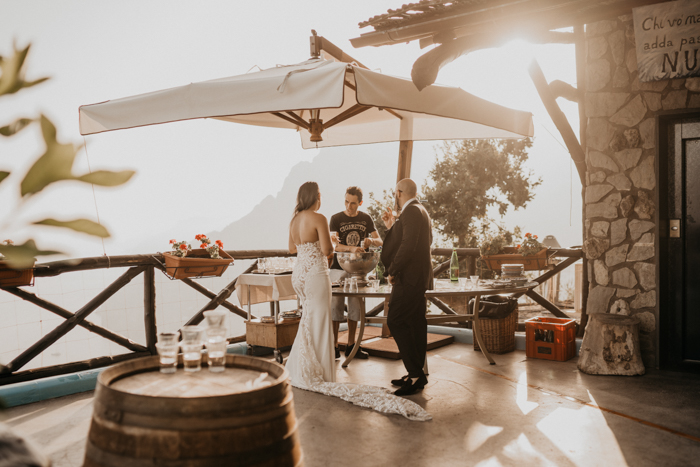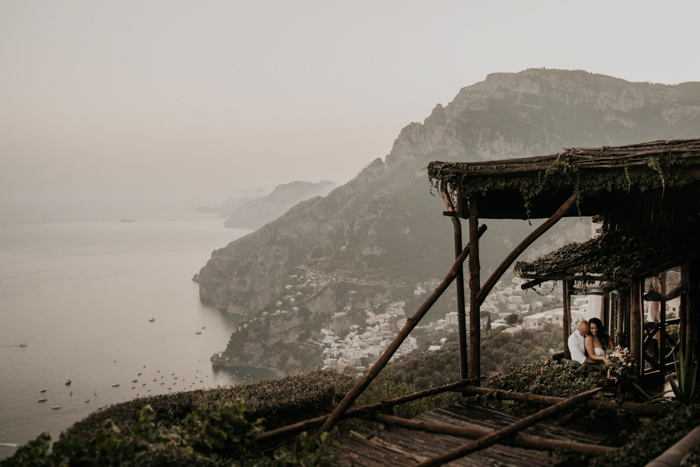 Congratulations, Nancy and Tim! We're forever grateful for Henry Tieu Photography sharing their incredible and intimate destination wedding in Italy with Junebug! Planning a destination wedding of your own?
RECOMMENDED READING: How Much Does It Cost to Have a Destination Wedding? Here's a Budget Breakdown