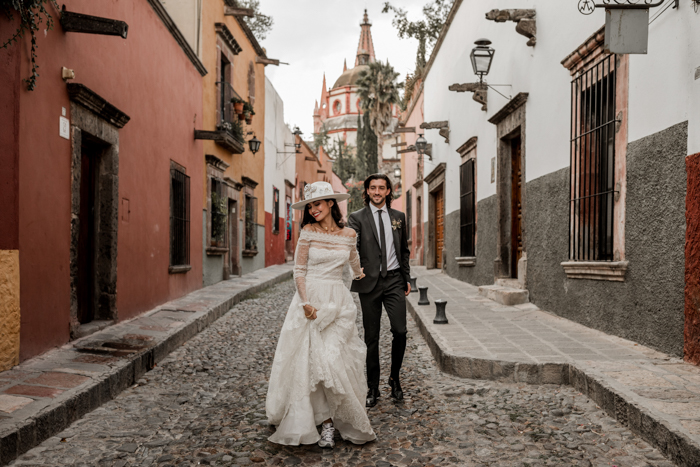 photo by Lilly Red Creative
When it comes to planning a destination wedding, one of the most-asked questions is, "How much will this actually cost?" If you're on a tight budget, the answer to this question will likely be the ultimate factor in choosing between a destination or a local wedding. Even if you're not on a tight budget, there are additional costs associated with a destination wedding that you'll want to know from the beginning so you can plan ahead. So to help take some of the guesswork out of planning, here's a budget breakdown for destination-wedding specific costs.
Note: These are average, general costs. Actual costs will vary based on location, time of year, and guest count.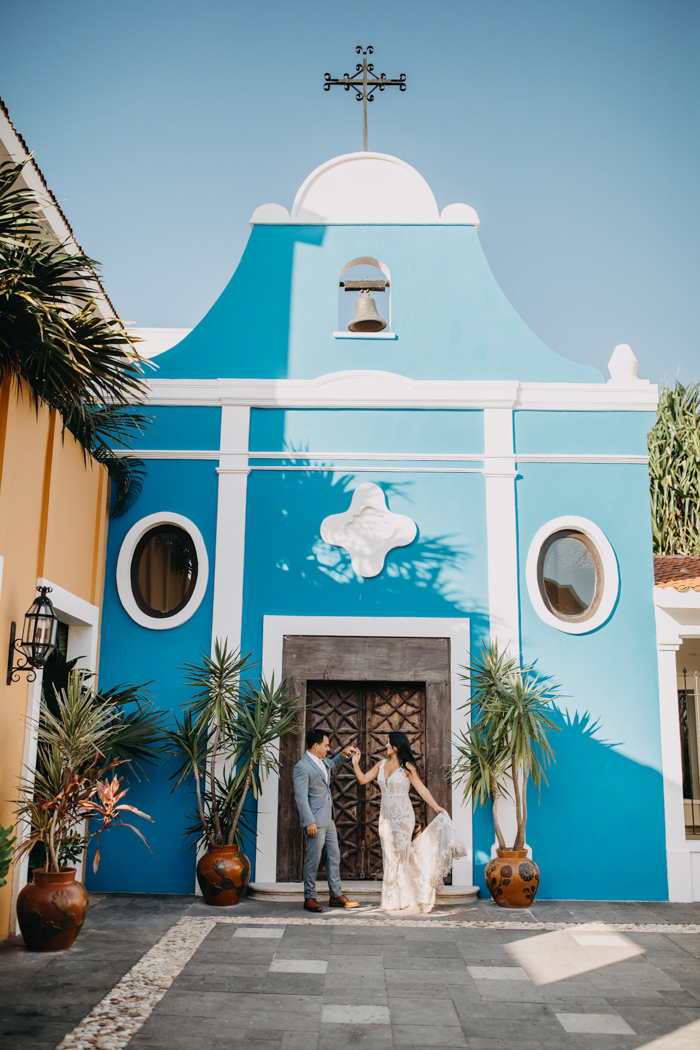 photo by Amy Bluestar Photography
Venue
Average Cost: $5,000 to $10,000+
As with any wedding budget, you should allocate approximately 50% of your total budget to the wedding venue. This is the same for destination weddings but, if you choose to go with an all-inclusive resort, you could end up paying significantly less overall than with a traditional venue because alcohol and food are included in the price.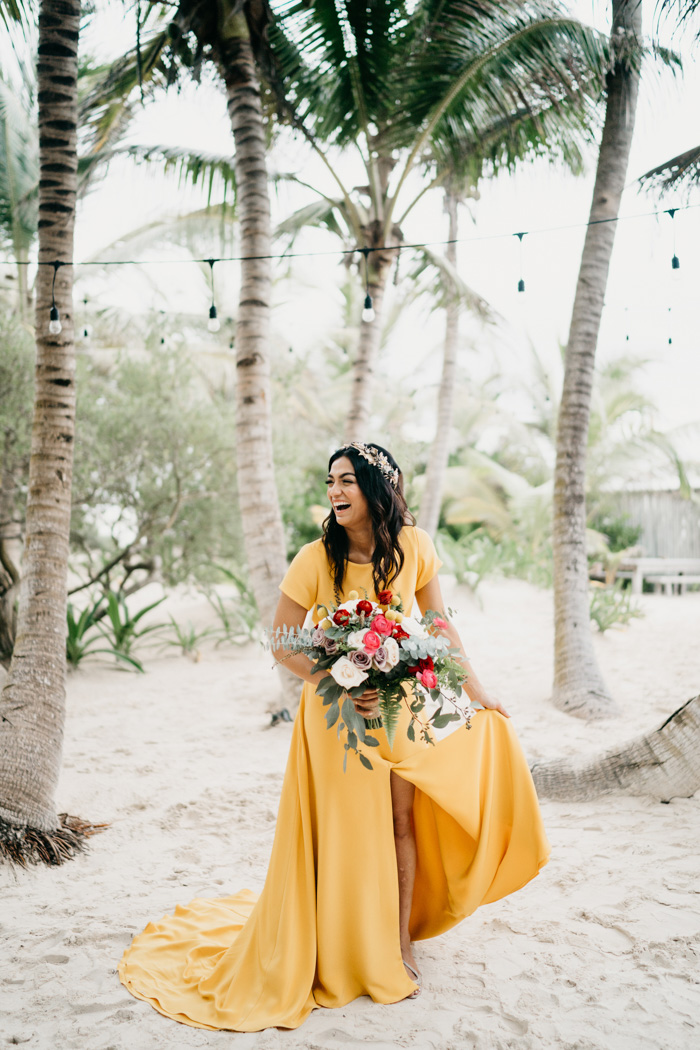 photo by The Times We Have
Travel
Average Cost: $600 to $4,000+
You should set aside approximately $1,500 for travel expenses if you're planning an international destination wedding or approximately $600 for a domestic destination wedding. This amount is just for you and your partner and doesn't include travel expenses for your guests.
Some couples who plan a destination wedding choose to defray their guests' costs by paying for all or part of their travel expenses. While this is in no way a requirement, it's certainly a nice treat that could count as a wedding gift to your guests. You should budget an extra $2,000 to $4,000 if you plan to pay a portion of your guests' travel expenses and much more if you plan to pay for all of it.
Pro Tip: Start collecting credit card rewards and/or airline miles early to help cut down the cost of travel.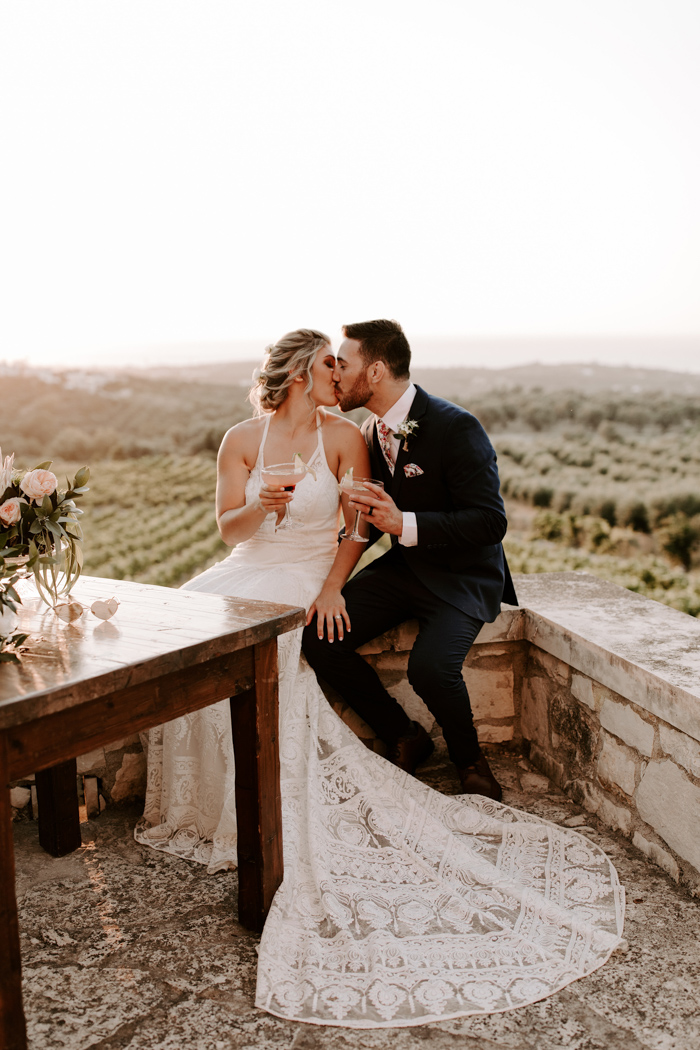 photo by The Shepards Photo
Accommodations
Average Cost: $100 to $200 per room, per night
As with the travel expenses, the couple is not required to pay for their guests' accommodations but it is a nice gesture! If your wedding is not at an all-inclusive resort, the average expected price for a hotel is between $100-$200 per room per night. If you decide to pick a hotel that's more expensive, make sure to also find a hotel closer to that average price so your guests don't have to sweat the expense. At an all-inclusive resort, the room prices will be included in the overall rate.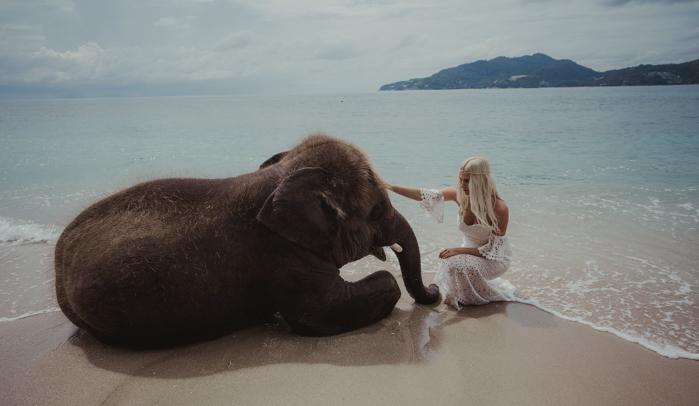 photo by Two Little Starfish
Legal Fees
Average Cost: $50 to $150
Because states and counties have different requirements for making a marriage legal, there could be additional legal fees for blood tests, notarized documents, translation, and filing fees. Not only should you build a little wiggle room into your budget for these fees, but you should make sure everything is squared away early in the process so you don't arrive at your destination spot without all the required paperwork.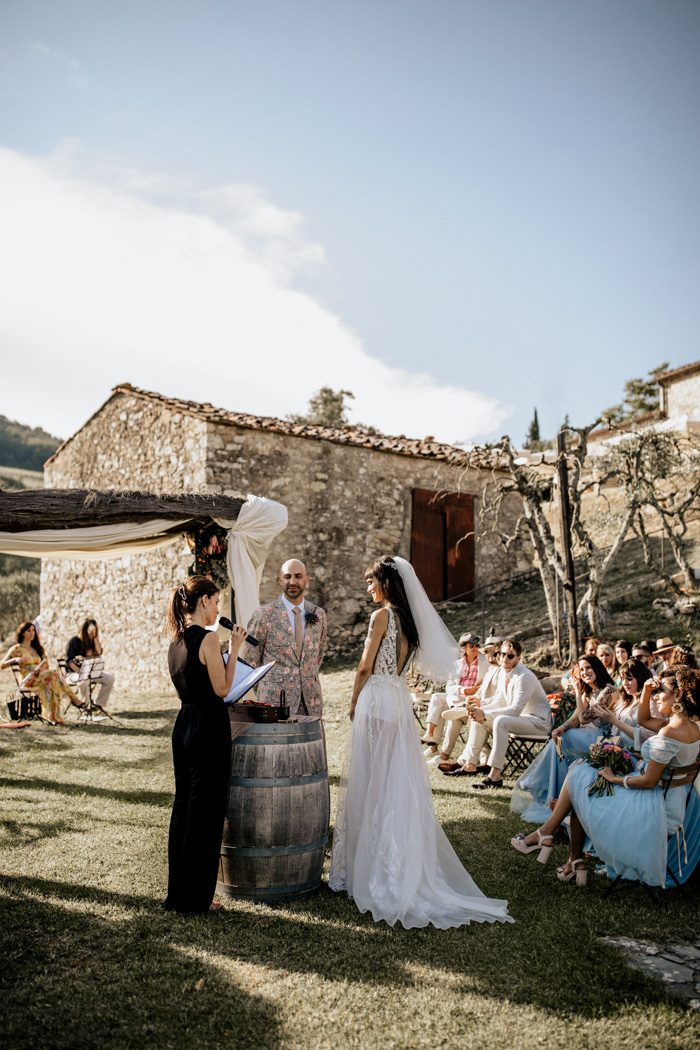 photo by Chris & Ruth Photography
Wedding Planner
Average Cost: $1,000 to $2,500
(Actual Cost: Priceless)
Without a doubt, your wedding planner will be the most important investment for a destination wedding. They will be your eyes, ears, and hands for the details that you simply can't handle from abroad. They know the lay of the land, will be readily available to handle any issues that require immediate attention and can recommend other vendors for your dream team. We truly think a destination wedding planner is priceless, but the average dollar amount averages around $1,500.
Now that you know how to plan your destination wedding budget, it's time to start thinking about your perfect wedding day look! Adventurous brides will love the new ICON Collection by Grace Loves Lace and these bridal boots are perfect for trekking through mud and mountains on your wedding day!