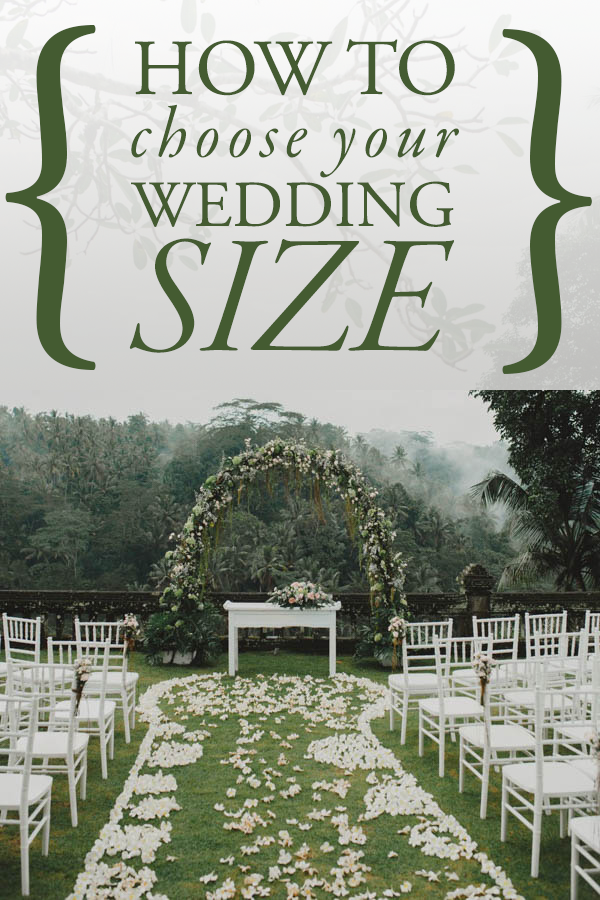 photo by Terralogical
Some say that size doesn't matter, but when it comes to weddings, size is a pretty big deal! Wedding size affects everything from budget to venue to style. Before heading to your first wedding venue tour, we recommend sitting down for a serious talk about wedding size, starting with these questions: What do you envision? What can you afford? What do your families expect and are those expectations on the same page as your own?
A great first step is to make a guest list. Whether you do this together or separately to start, it get help you get an idea of who makes your initial cut. This will by no means by your final draft, so think of it as your dream list. When you close your eyes and picture your wedding, are you surrounded by 200 or more people in a large venue? Or do you see yourself in a more intimate setting with 50 or so of your closest friends? This exercise can also help you realize that, perhaps, what you really want is to elope with no one around! There are benefits and losses for each, which is why we're here to break down the pros and cons for each wedding size.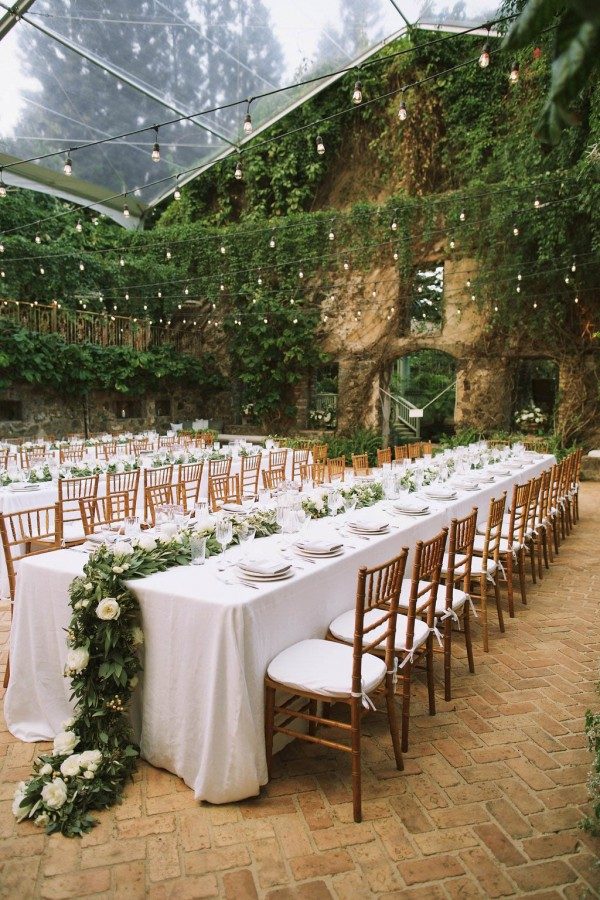 photo by Anna Kim Photography
Large Wedding – 150+
A large wedding allows you to put the focus of your day on all of the people who made you both who you are. Whether it's your sorority sisters, your second grade teacher, or your dad's boss who gave you your first job, you can't imagine saying "I do" without each and every person who got you here present. Rather than just the people you see on a weekly basis, your day will be filled with people who've supported you your whole life.
While throwing the party of the year is something many brides and grooms (and their families!) dream of, it can understandably cost a pretty penny. What begins as a wedding you intend to pay for can become a wedding your family decides to fund when they ask for control over the guest list or other planning details. Because we believe communication is key, we suggest having a discussion with relatives who want to pitch in about what the money is going towards (AKA their wedding visions or your own) and who the day is really about (you!).
Venues that accommodate upwards of 150 people are fewer and farther between, so be sure to book early if you're planning a large affair! Since a larger wedding requires more planning, a longer engagement will also be helpful to reduce stress for everyone involved and give the people with the checkbook more time to make payments before the big day.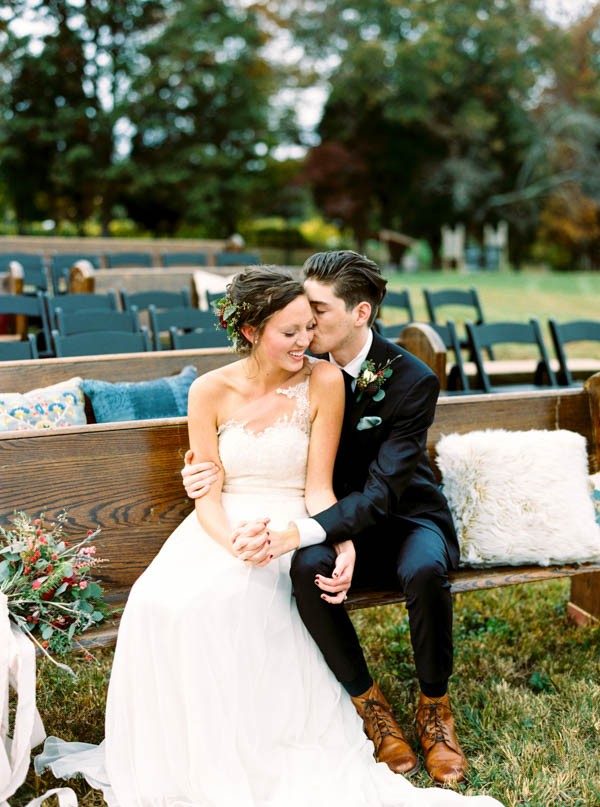 photo by Finch Photography
Medium Wedding – 50-150
Much like Goldilocks, many brides and grooms consider a medium wedding to be just right. You are celebrating your love among your community — the people who know you best. Your college roommate gets an invite, even though you don't keep in touch as well as you used to, but your newest bestie at work also gets to attend the big day. Unlike a larger wedding, you will be able to greet all of your guests, ensuring that they get to give their well wishes and that you don't discover that they attended when you look through your photo album a few months later.
A medium-sized wedding allows you enough wiggle room to accommodate plus-ones you've never met without deeming it appropriate to hand out an invitation to your parents' mailman. It's a good idea to have a capped number as early in your process as possible, accounting for plus-ones, so that late additions to the guest list aren't made by family members who aren't footing the bill. Each additional person comes with a meal cost, a drink cost, a chair cost, and an invitation cost, so it's okay to stand firm in your decided guest limit as a couple.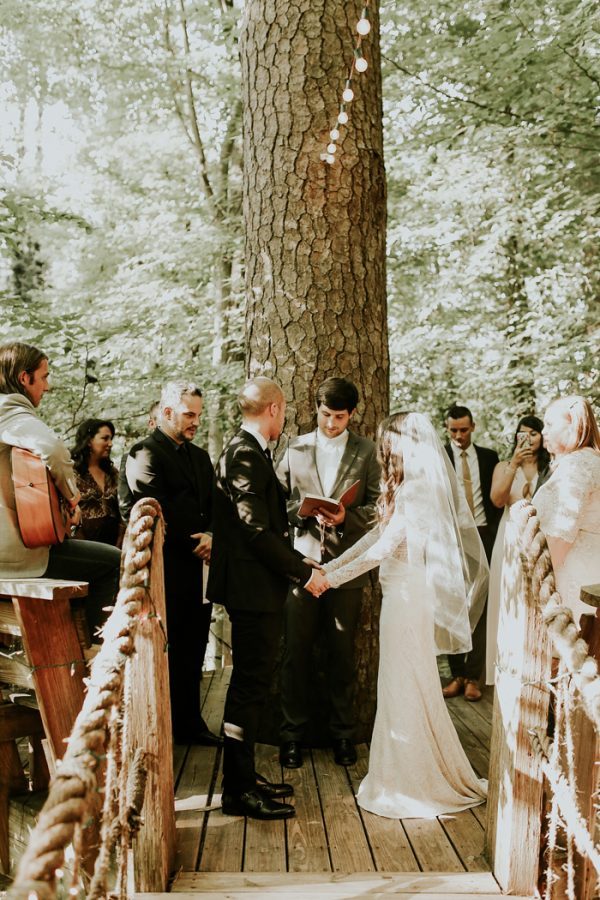 photo by Vic Bonvicini
Small Wedding – Under 50
If sharing your vows in front of a large crowd makes you uncomfortable, you might want to consider a smaller wedding of under 50 guests. The focus of a small wedding is entirely on you as a couple and the love you share. There's nothing wrong with wanting to celebrate in an intimate setting among your closest family and friends who are already pretty familiar with what you will state in your vows.
Dealing with disappointed friends and relatives who didn't make your guest list may unfortunately be par for the course with a small wedding. This is a good time to put on your public relations hats and come up with a statement together explaining to anyone who asks that due to budget, venue accommodations, or other circumstances, you decided on an intimate celebration.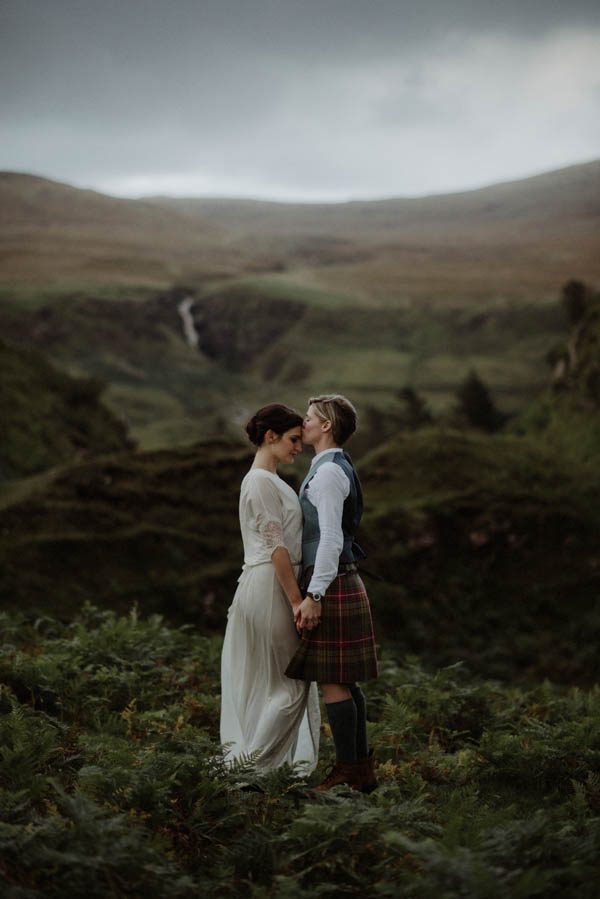 photo by The Kitcheners
Elopement – 5 or fewer
More and more couples begin considering their wedding size and realize that what they want most of all is to be together. Eloping can have a negative connotation of secrecy or having something to hide, but most couples who elope simply want to peel back the wedding planning process and focus entirely on what's ahead: a marriage. While friends and family will surely be around for support, what's constant about a marriage is the people who are in it. Saying your vows, celebrating your union, and starting your next adventure is what it's all about!
With so few people involved, the vendor selection process is even more important. Spend time interviewing officiants, photographers, videographers, or anyone else who might be involved. Once you've booked your vendors, get together before the big day to get to know each other a little better. This way you aren't saying your vows and spending your wedding day with total strangers! Additionally, having an exceptional photographer or videographer becomes even more important for the friends and family members who weren't present, but with whom you still want to share your day.
Still not sure which wedding size is right for you? Read this Junebug Weddings employee's explanation of why she ditched the big wedding and went small.