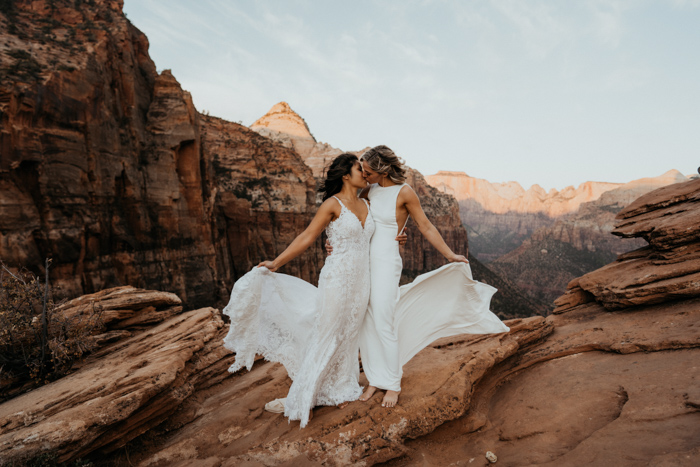 Emily and Kiersten laced up their hiking boots taking their love to new heights. Trading their previously planned international wedding for a local Utah National Park elopement with stunning mountain views and a surprise outfit change. Photographer Henry Tieu Photography captured every remarkable moment—from the sunrise first look to the celebratory champagne toast. Adventure-seekers looking to prioritize intimacy and breathtaking views while planning their wedding won't want to miss this Utah National Park elopement.
The Couple:
Emily and Kiersten
The Wedding:
Zion National Park, Springdale, Utah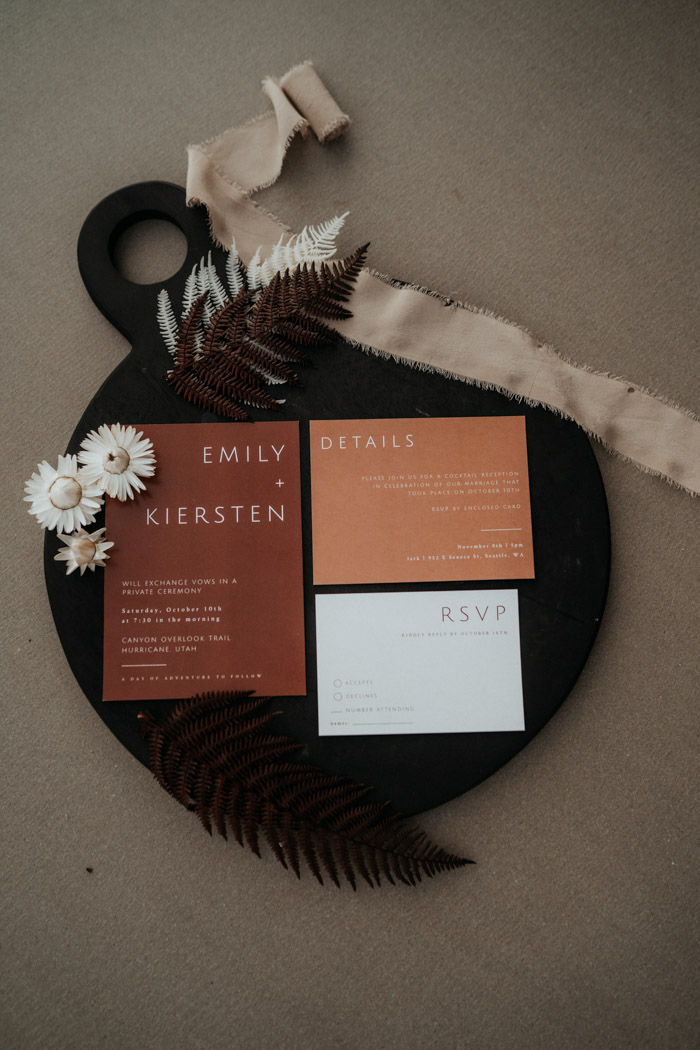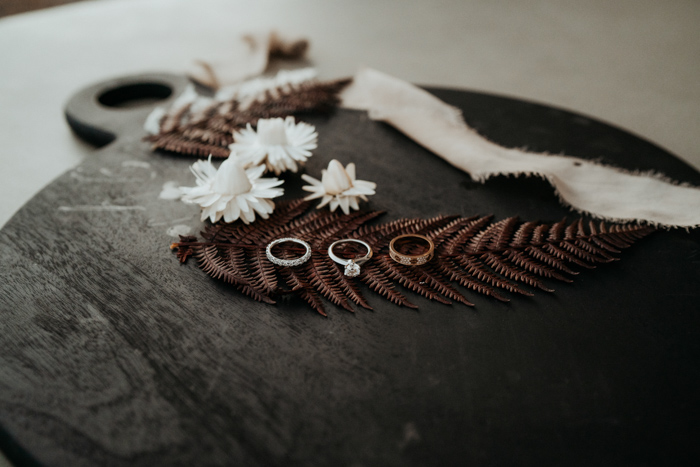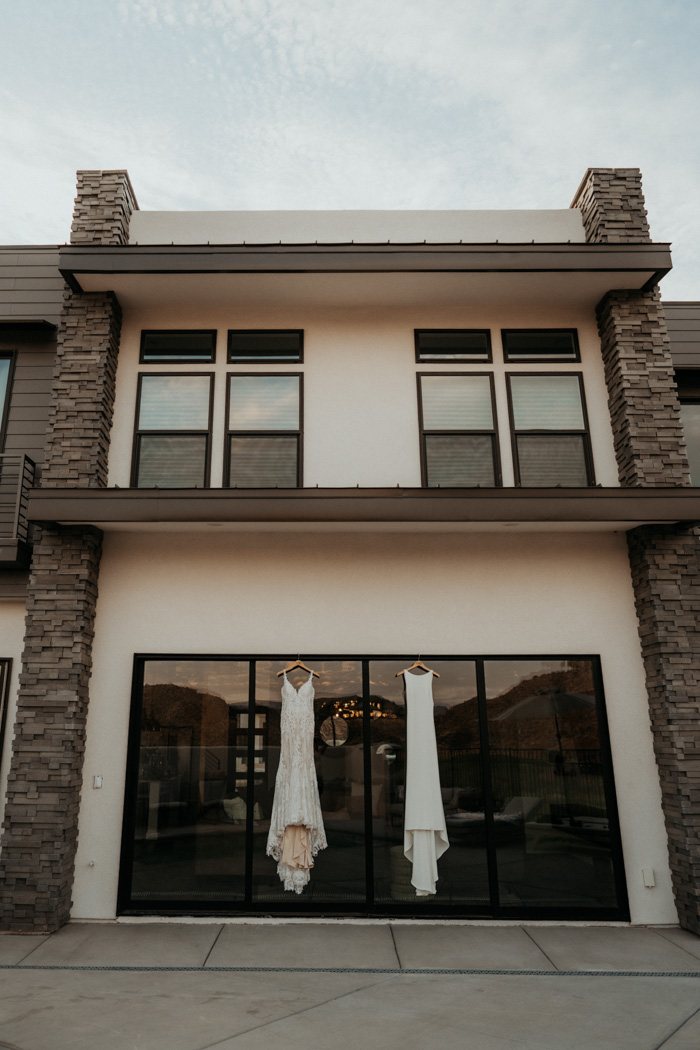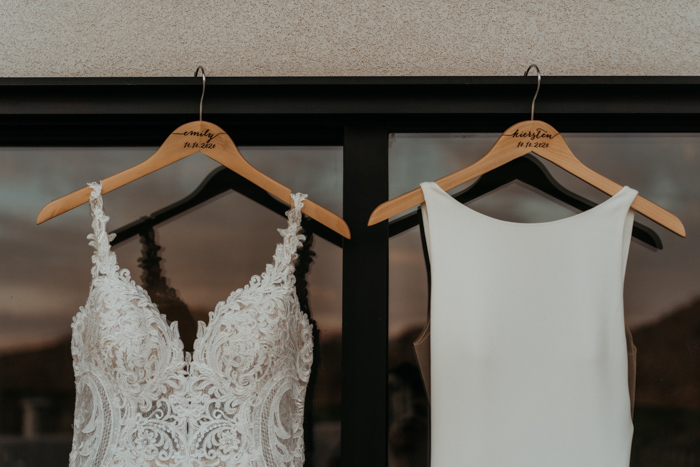 Shop similar hangers: Personalized Wedding Hanger ($13.60); Personalized Wire Wood Wedding Hangers ($11.99); Wood Engraved Wedding Hanger ($8.99)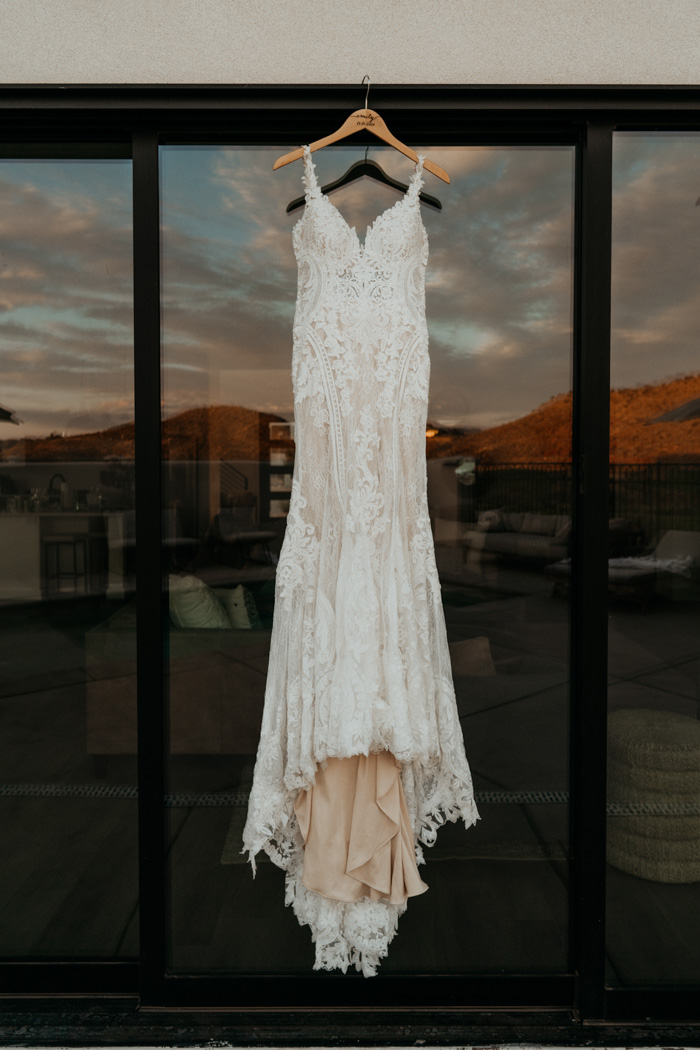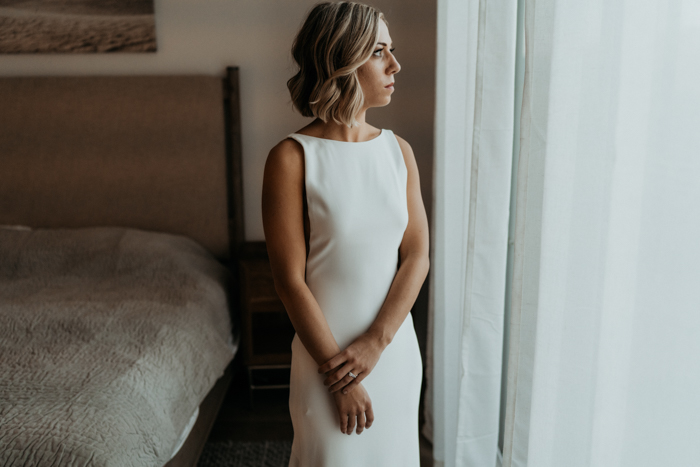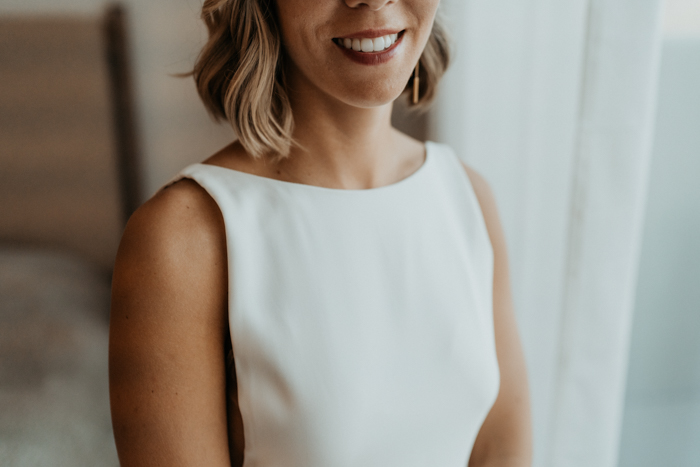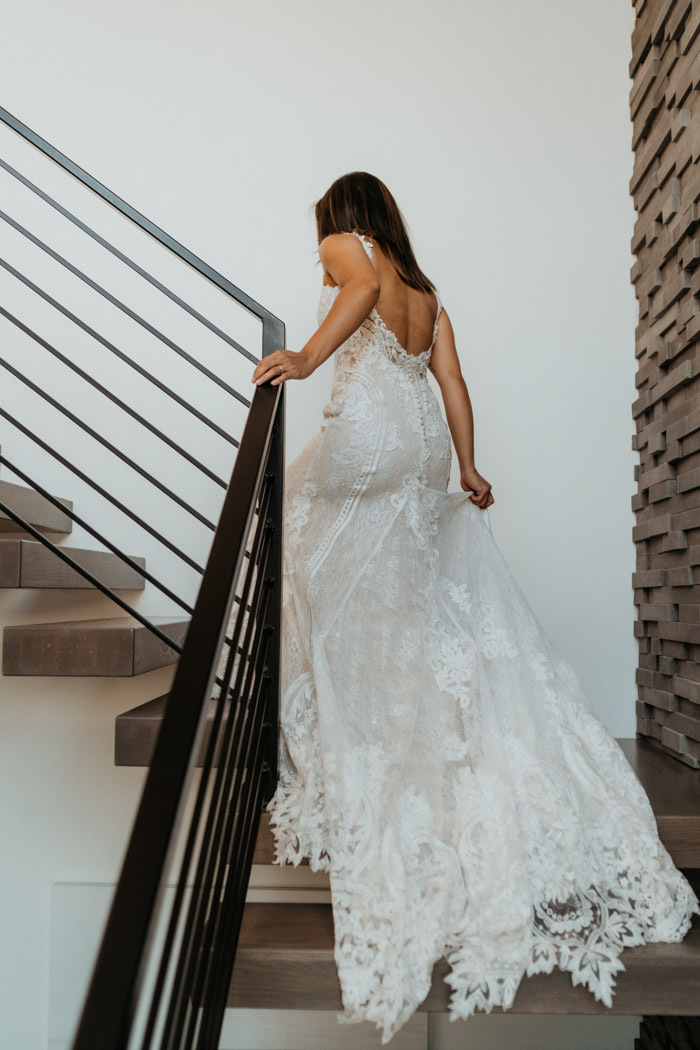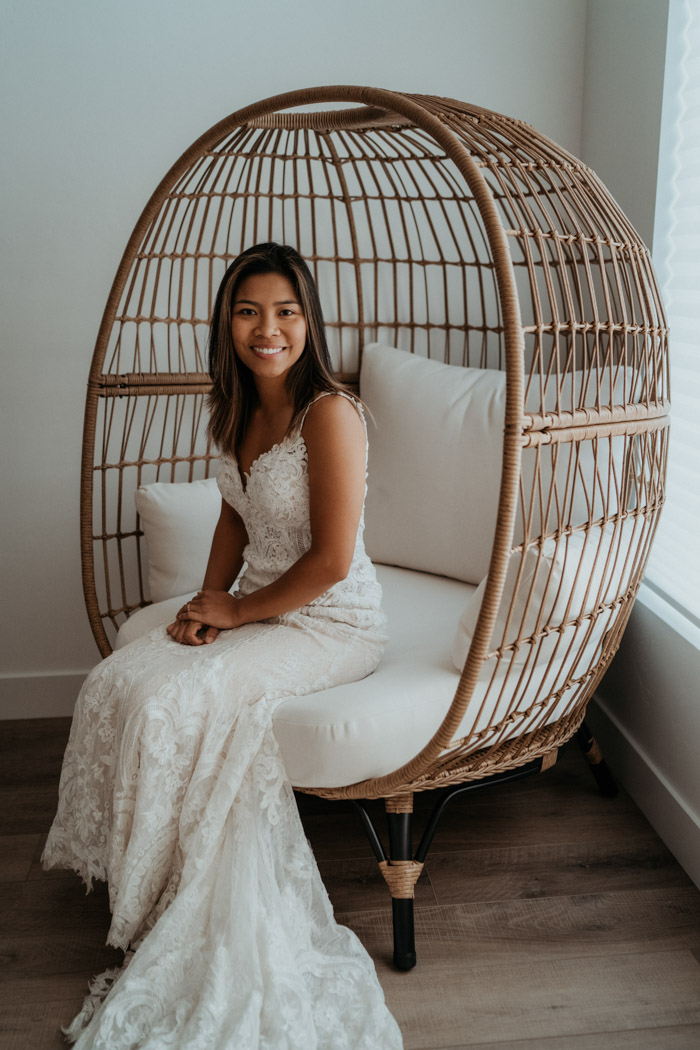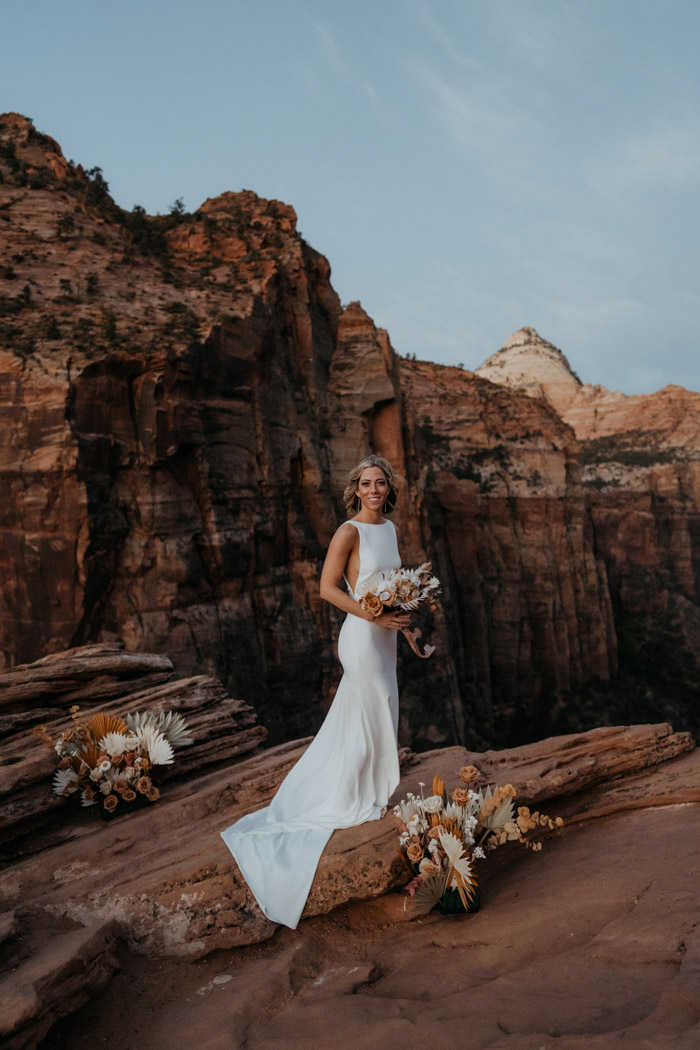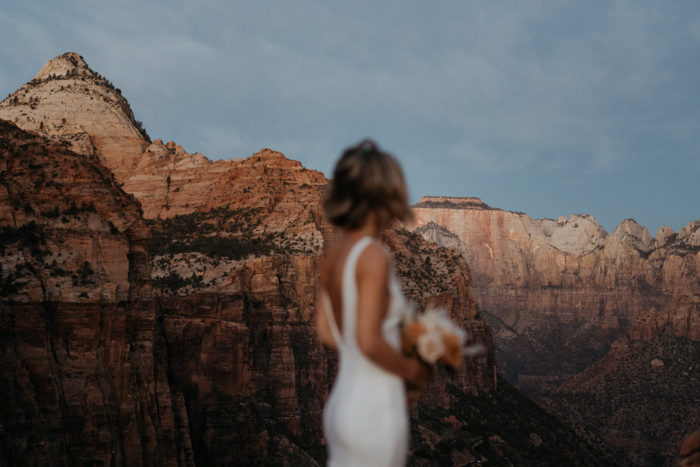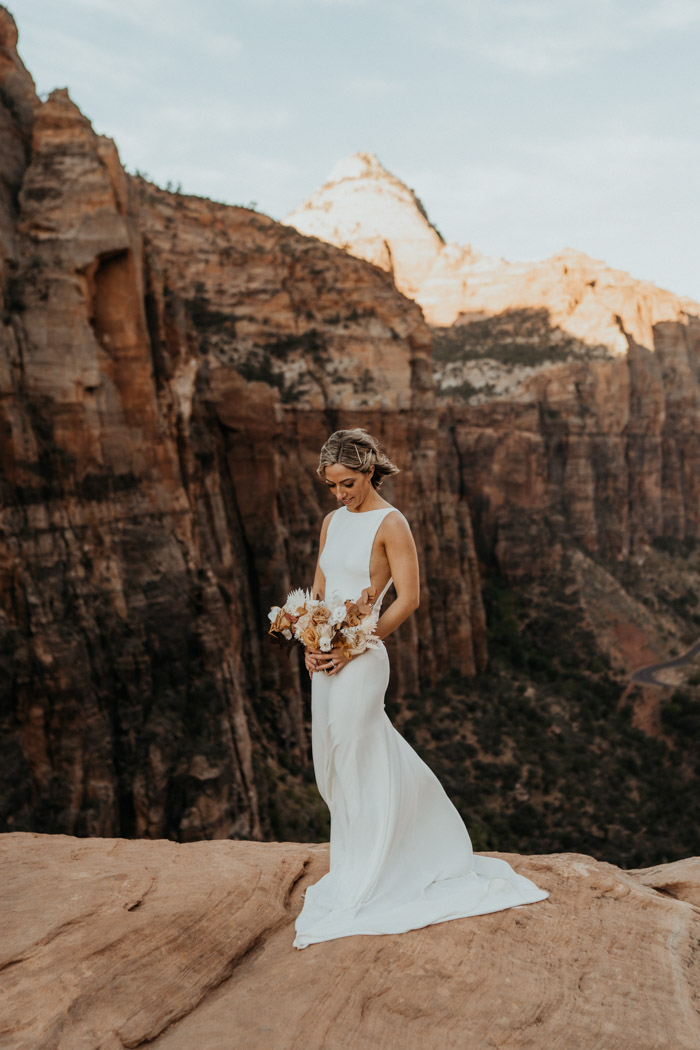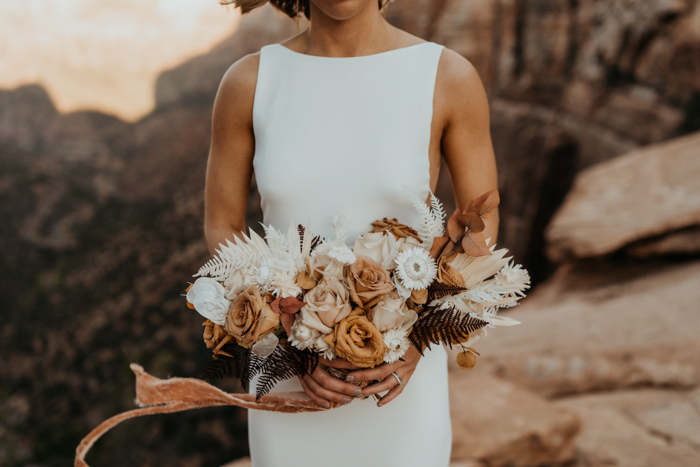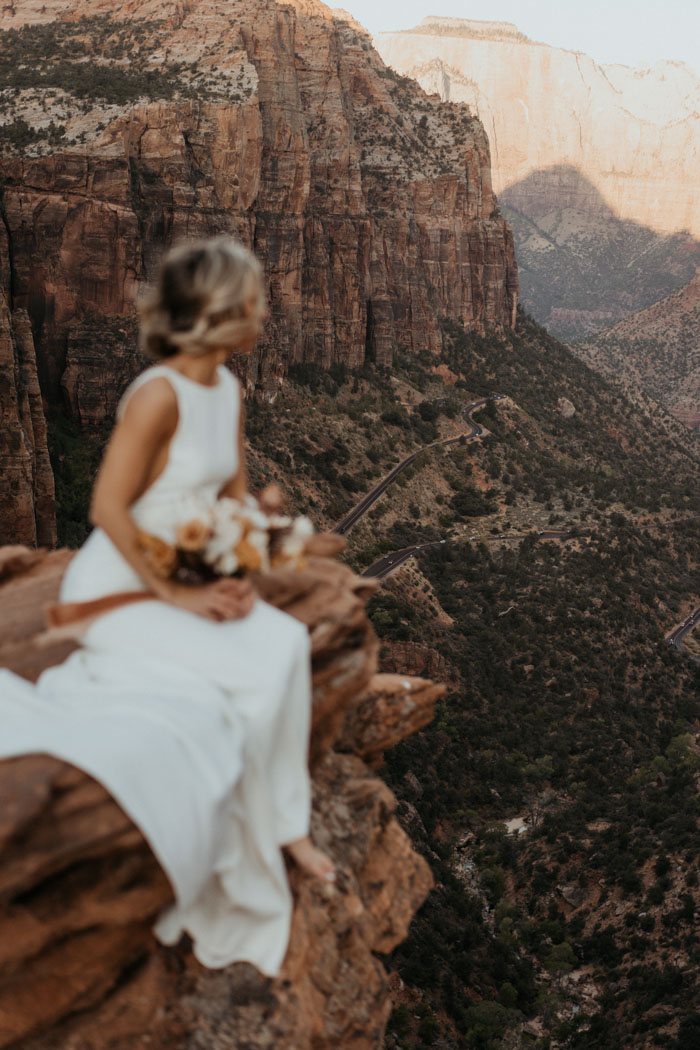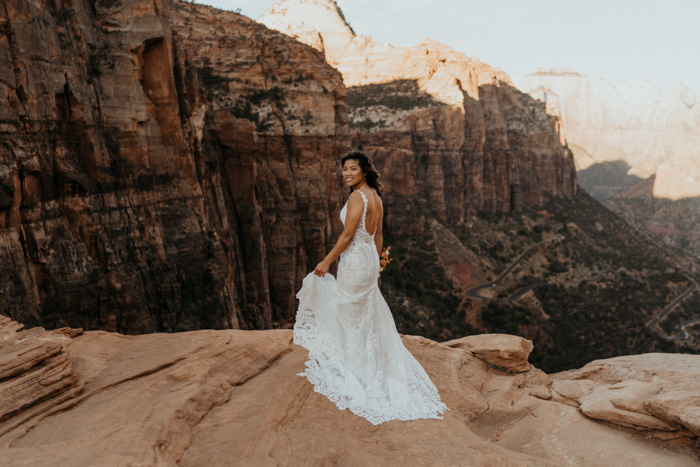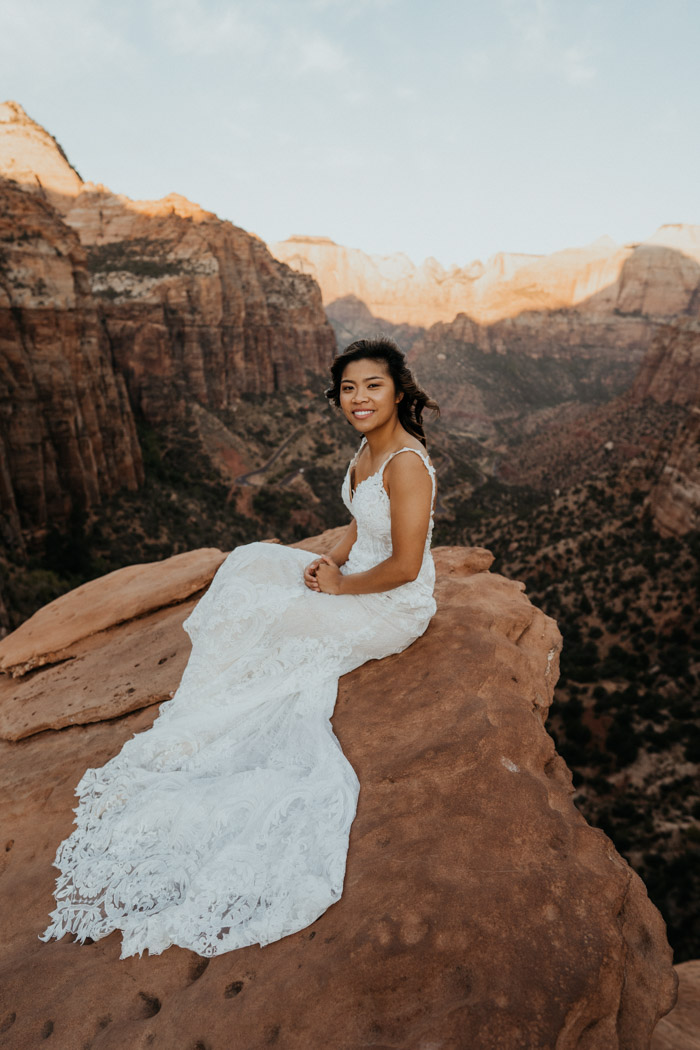 Memorable Sunrise First Look
The most memorable part of the day definitely had to be our first look. We opted to do a sunrise ceremony as our wedding date happened to fall on a weekend and we wanted to avoid the crowd. We hiked up to the viewpoint in the dark and started getting into our dresses just as the first light started peeking through. Emily heard a small clink as she took her dress out of the garment bag, but didn't think much of it as she was hurrying to dress. We got into position, ready to turn around to see each other when Emily said, "Guys, I don't have my ring." We all froze and I remember thinking, "No matter what happens I'm not going to let this ruin the day." Viet went over to the spot and started looking. I wasn't optimistic as she had been standing very close to the edge of the cliff and I was sure the ring had tumbled over. A few moments later Viet found it. What a relief!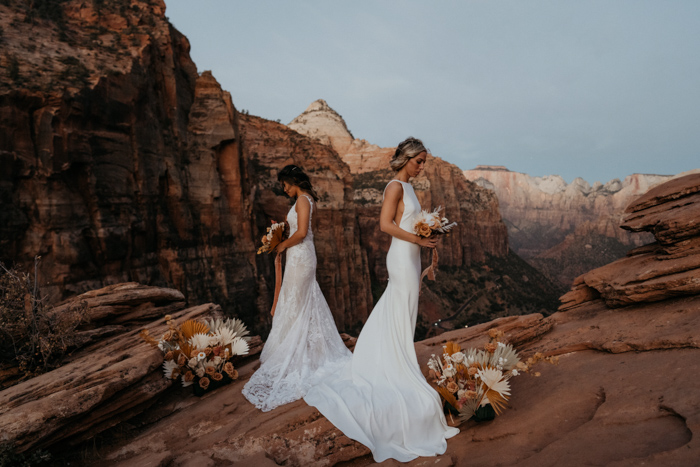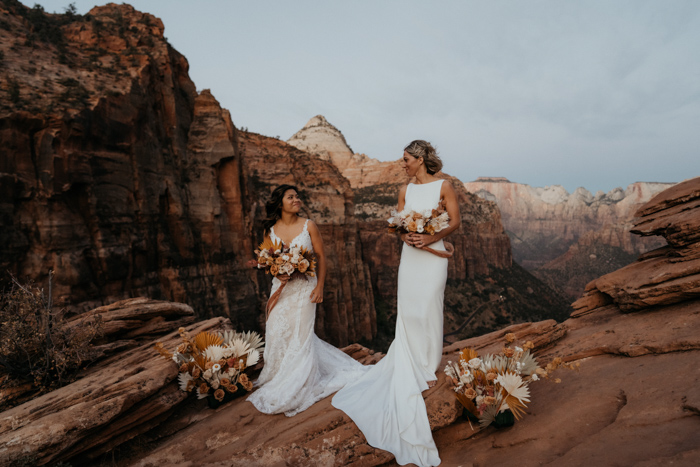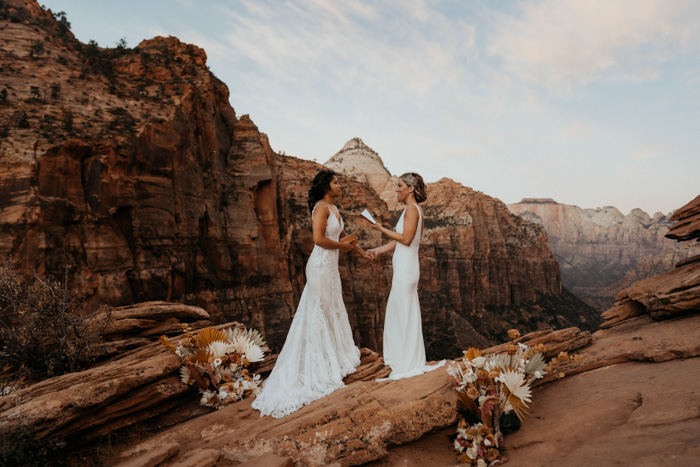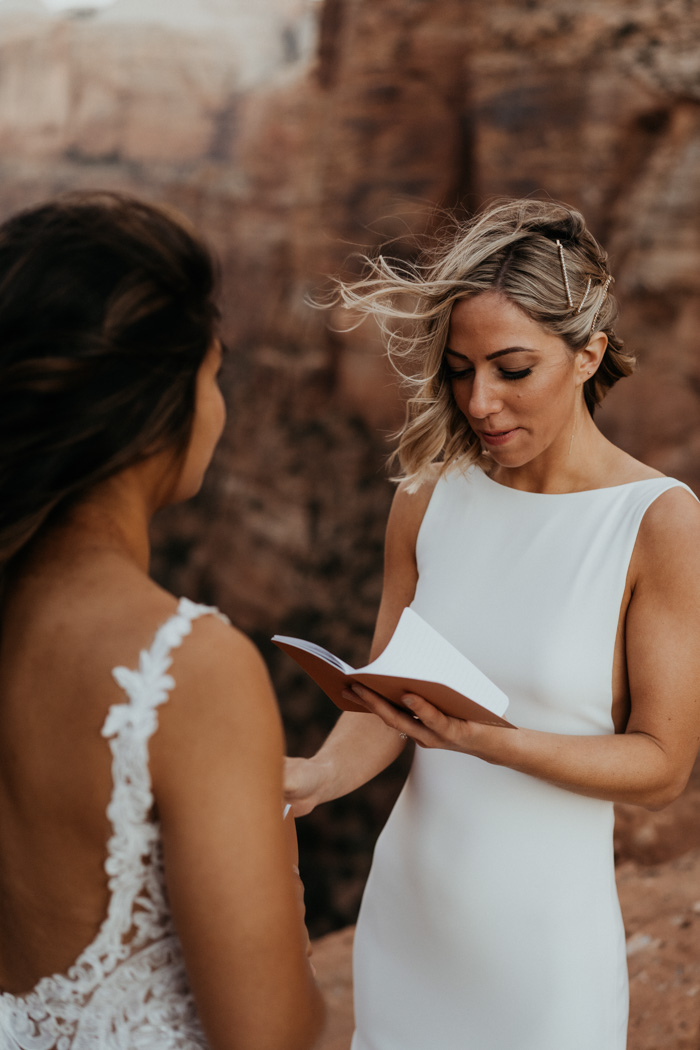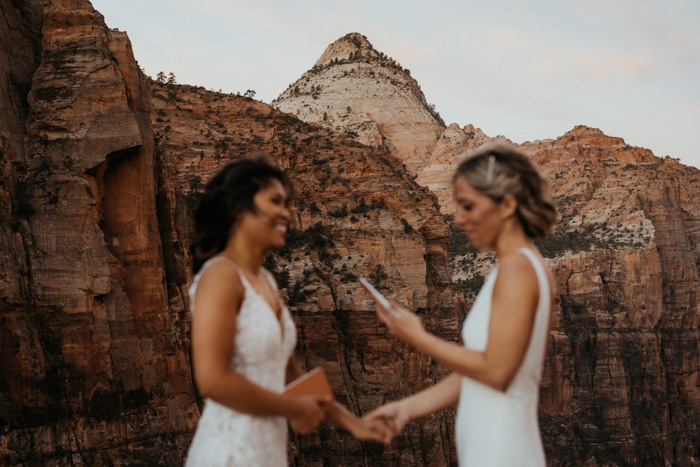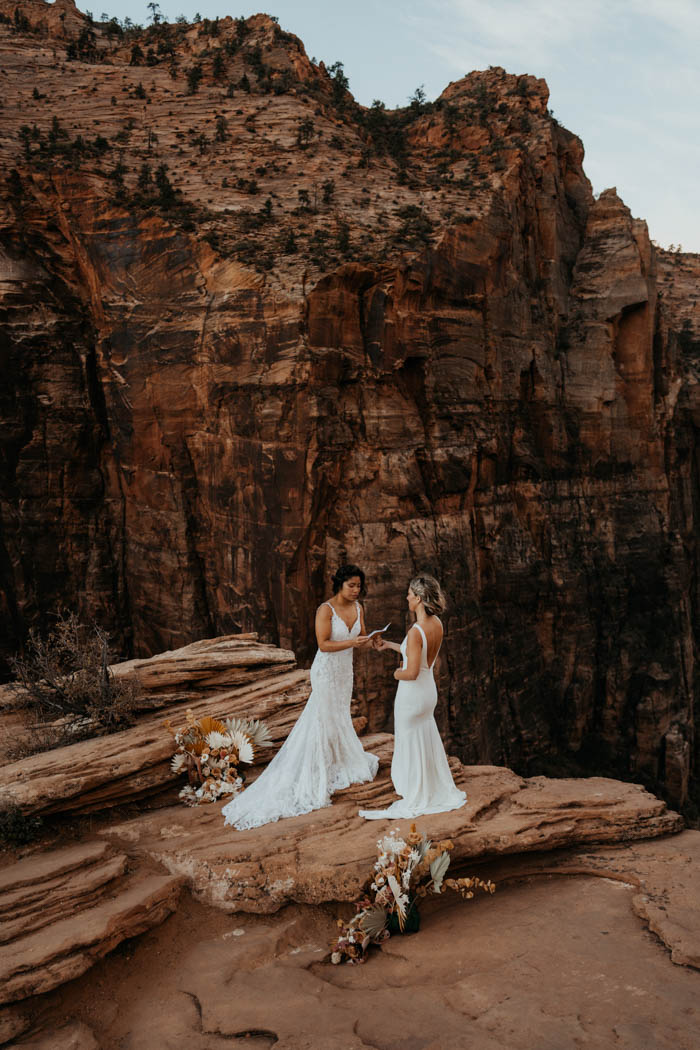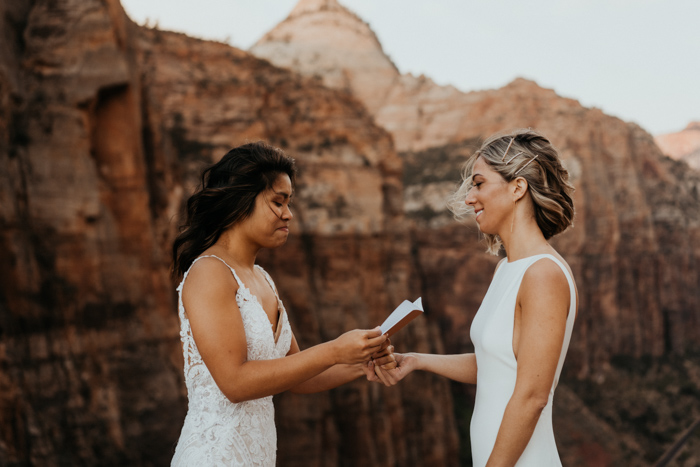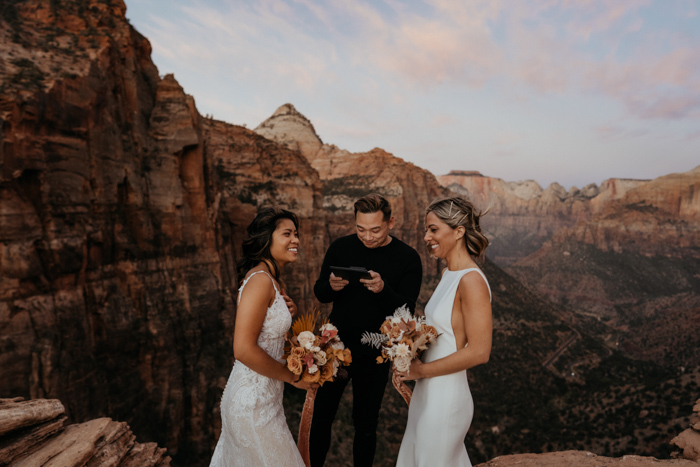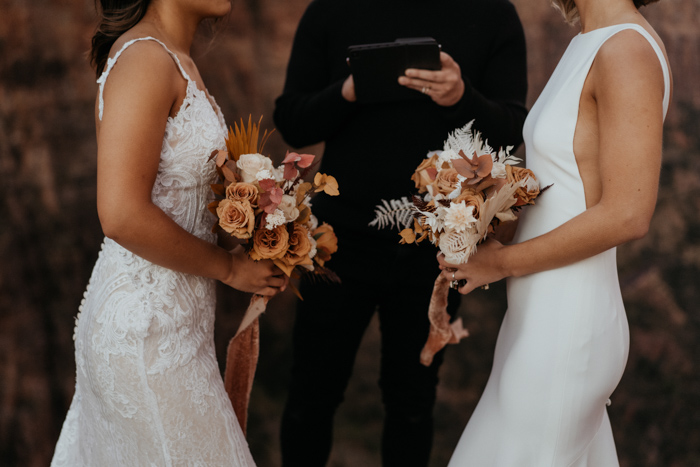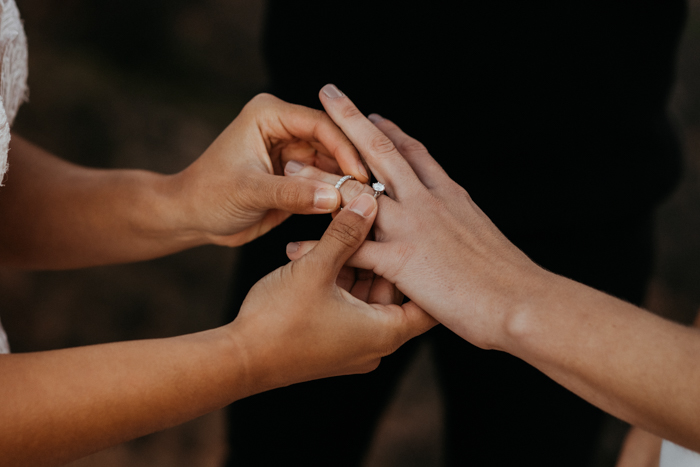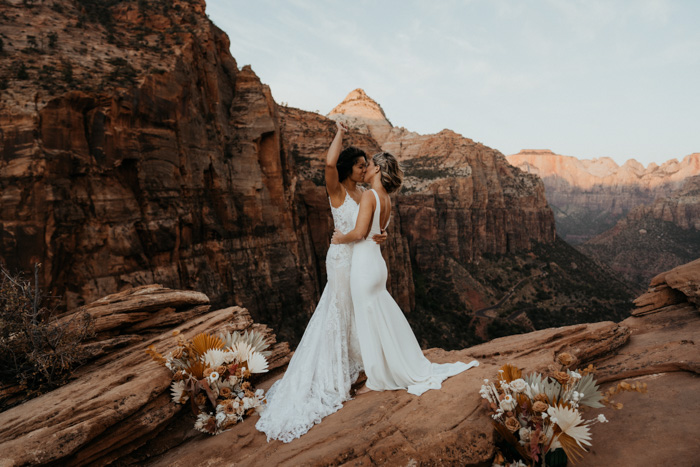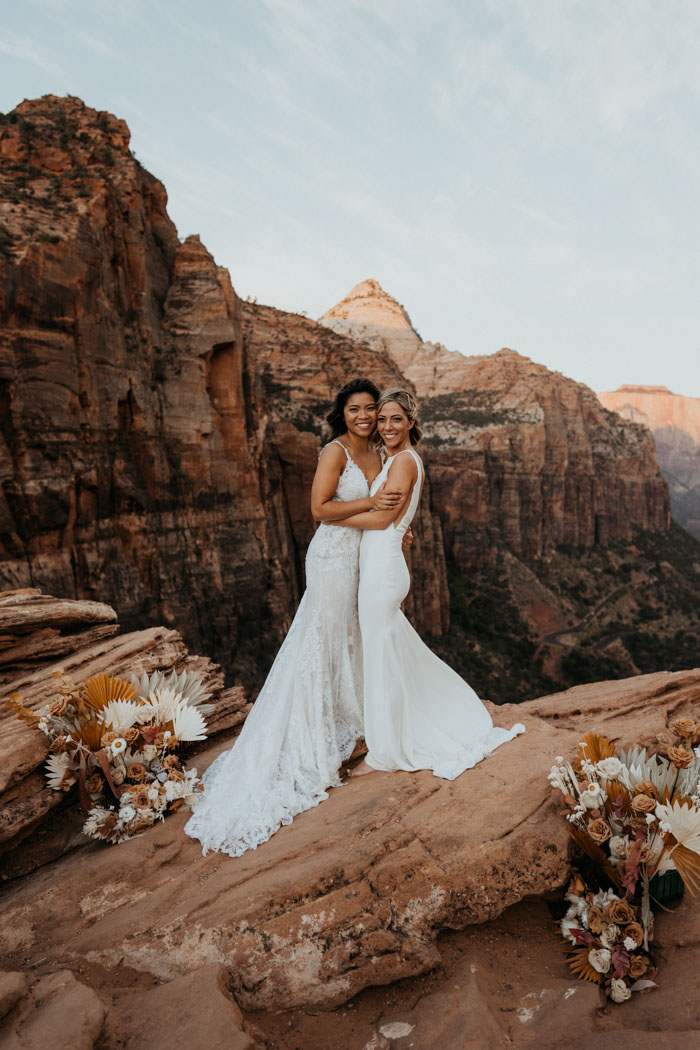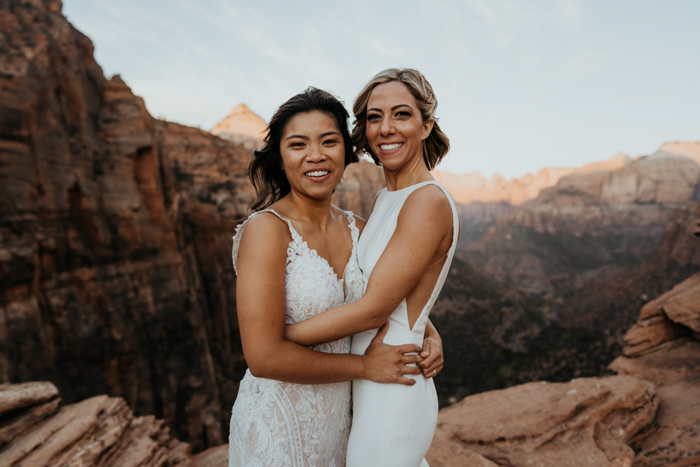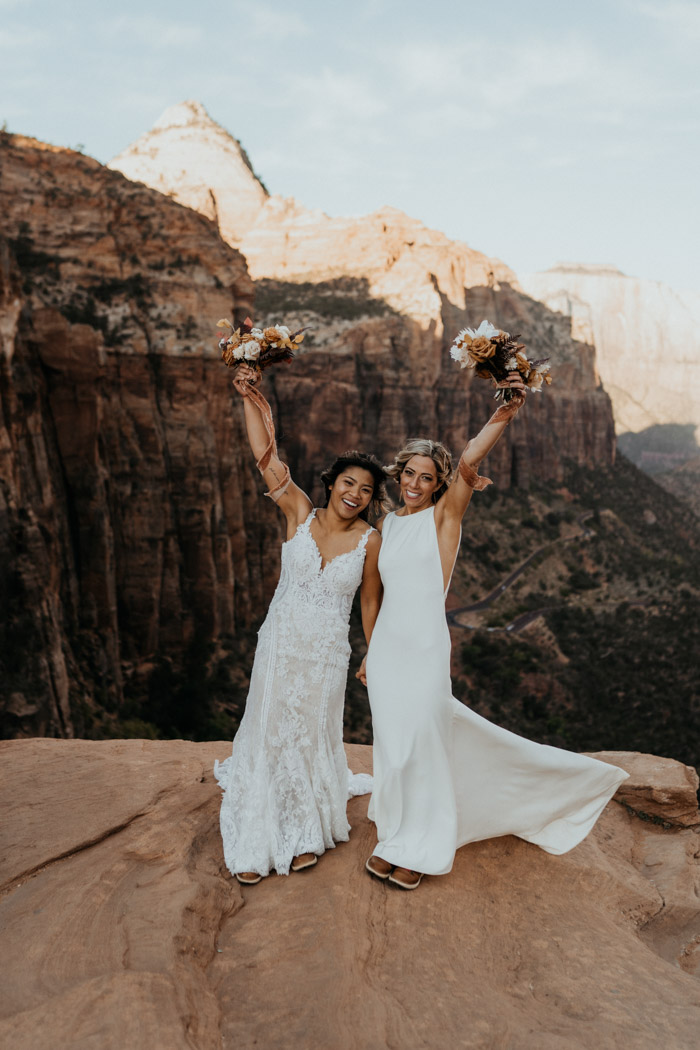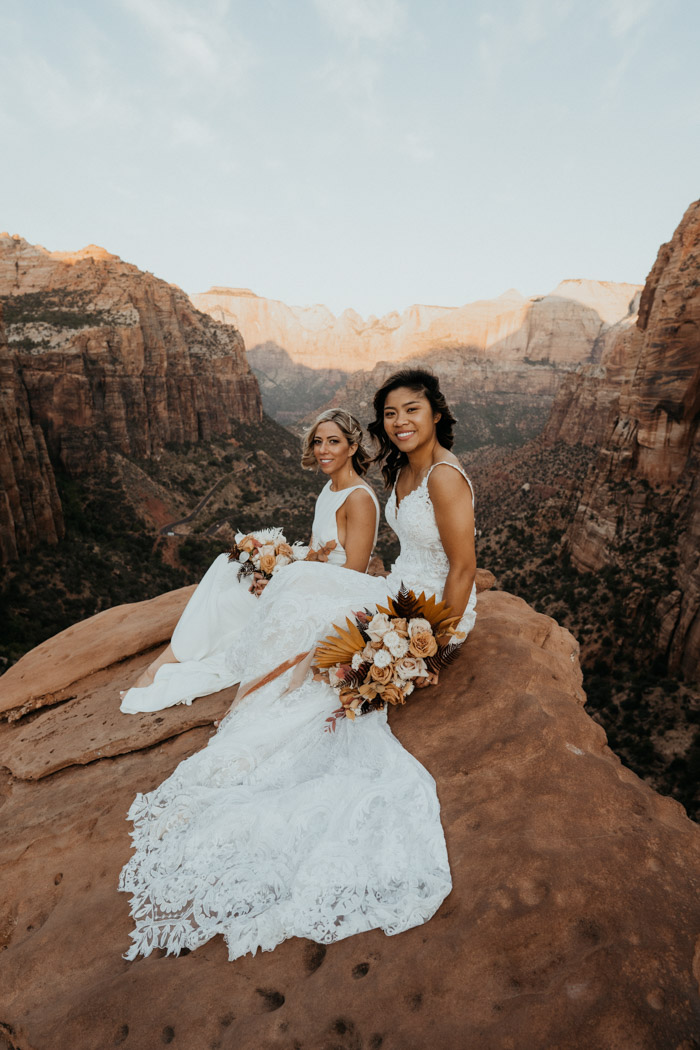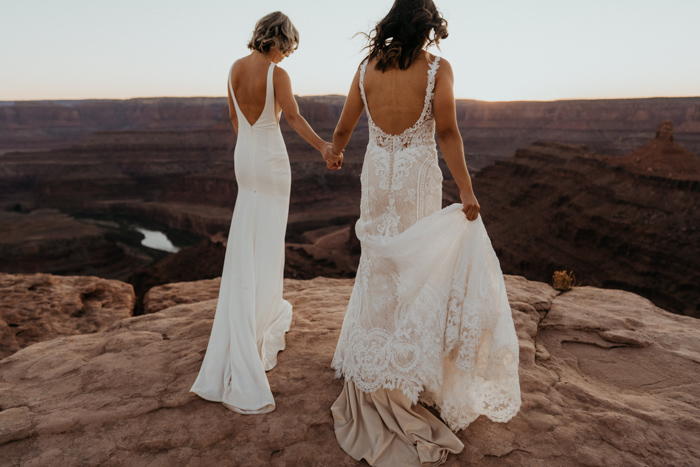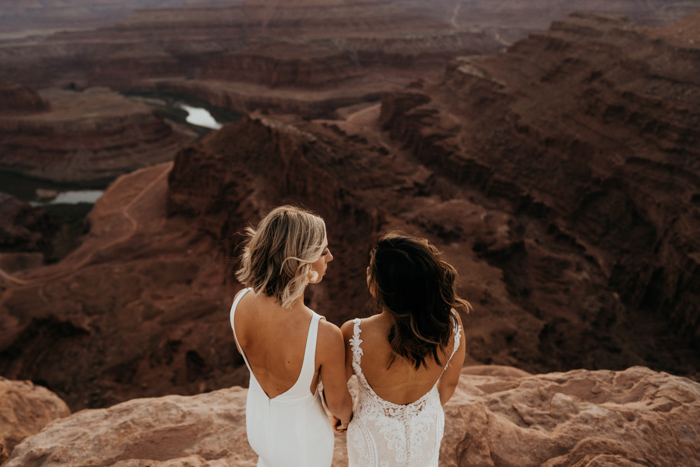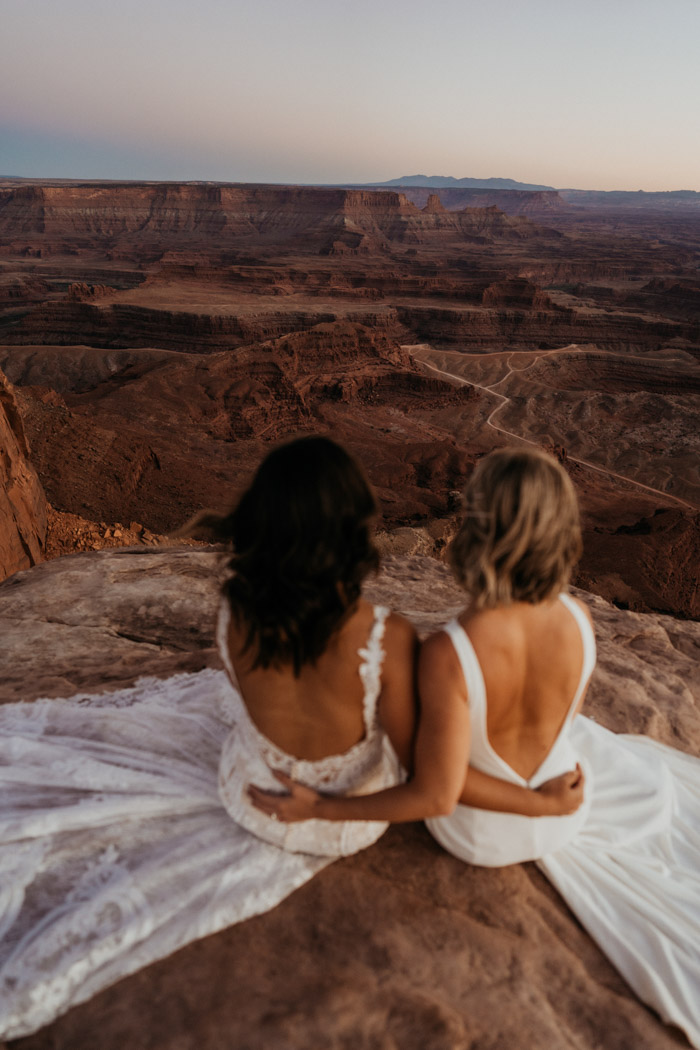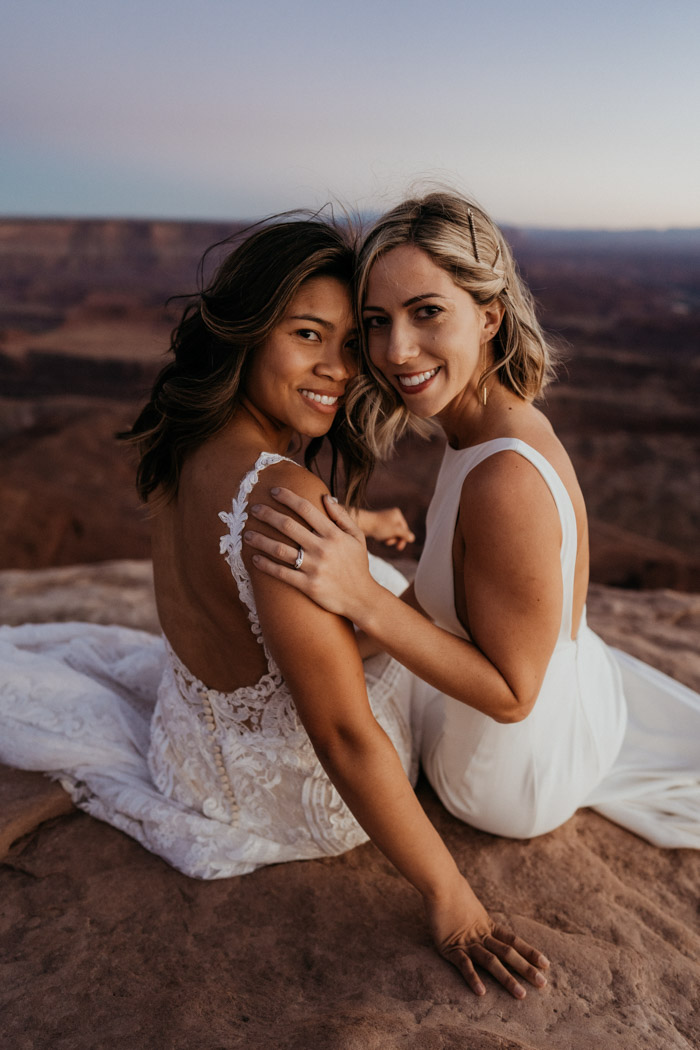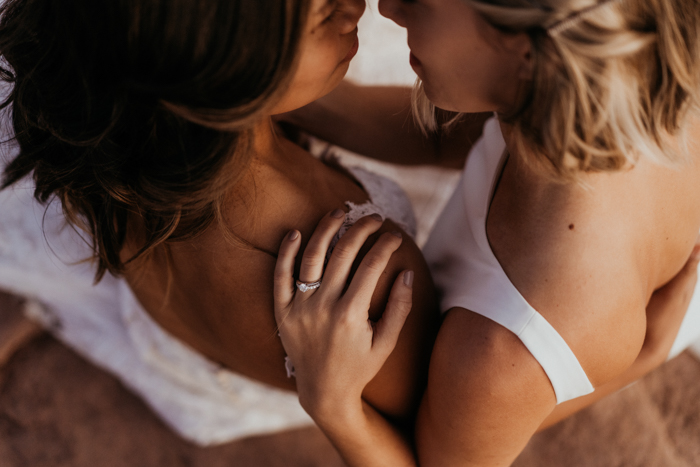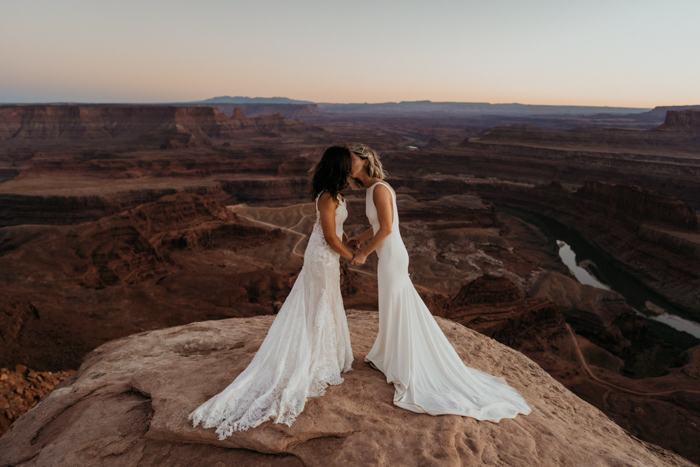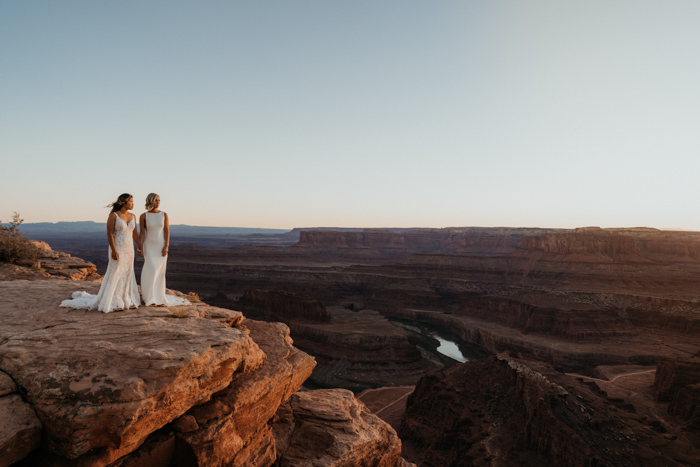 Focus On The Sweet Moments With Loved Ones
As a planner, my biggest advice is to plan what you can, but don't sweat the rest. There are a lot of unknowns when planning an elopement and it can be hard to know where to look or where to start when sometimes. That's what wedding planners are for, but at the end of the day, it's about the moments with your loved ones. Spend your time enjoying each and every minute with them.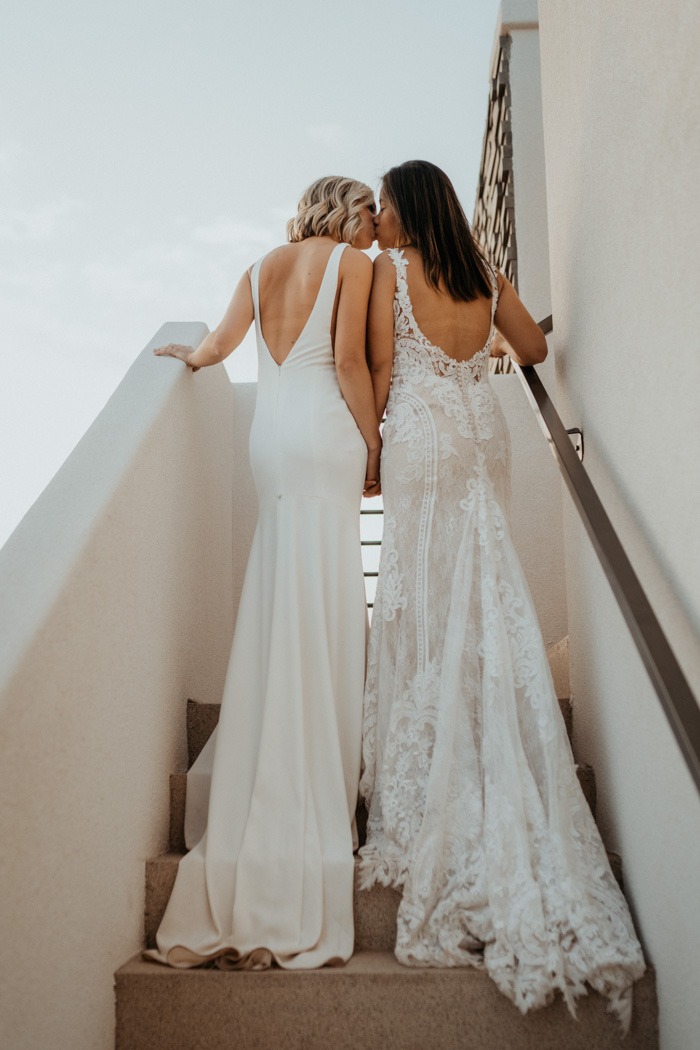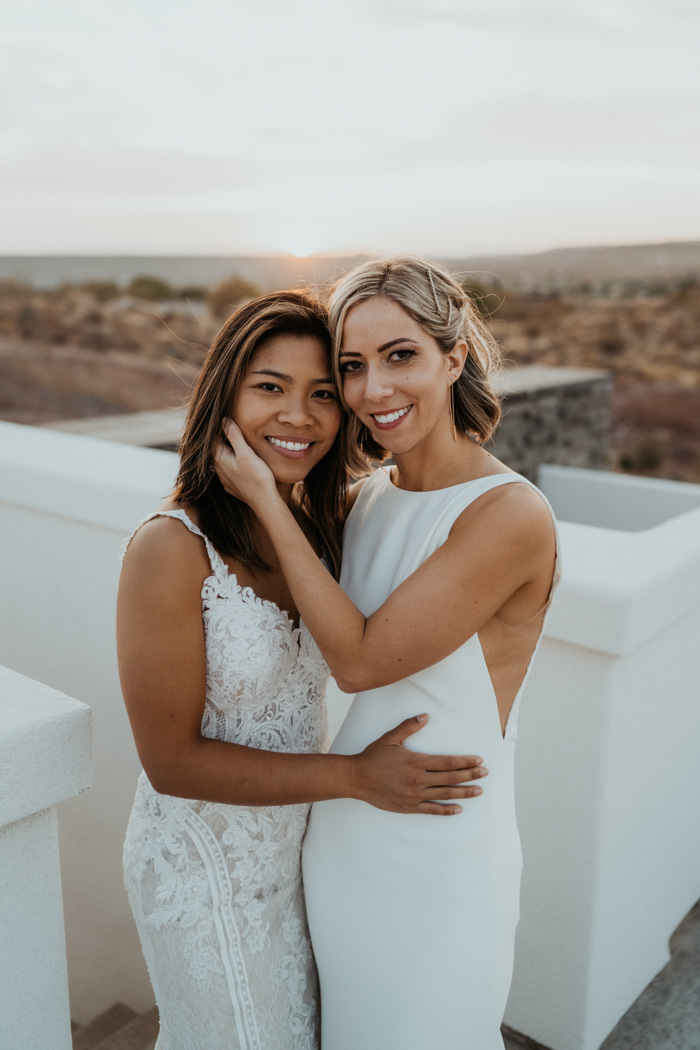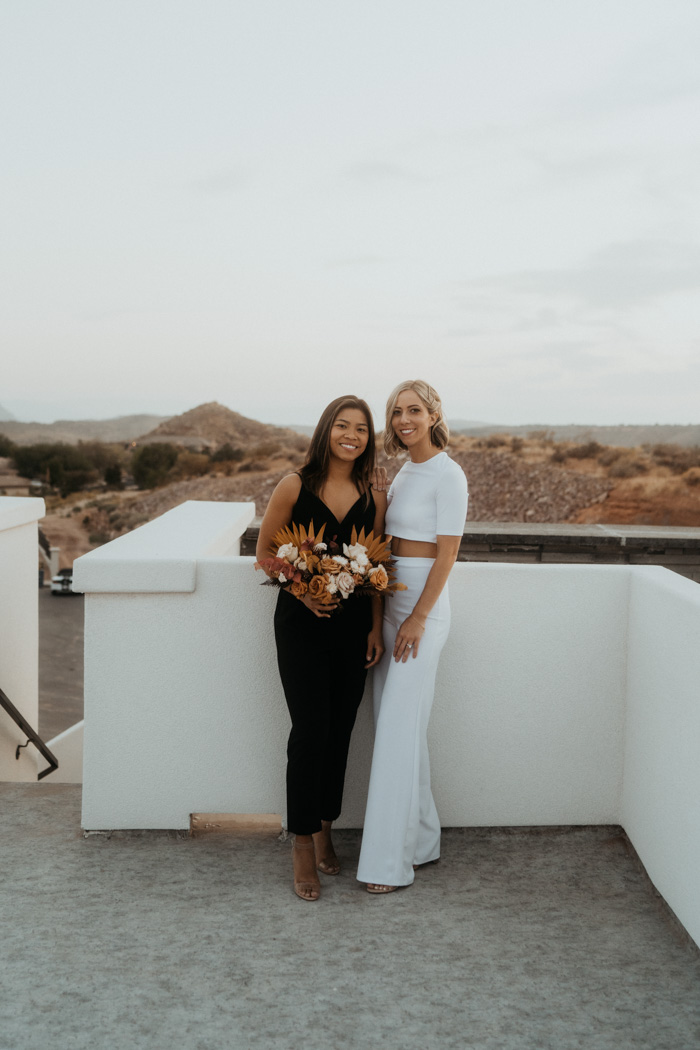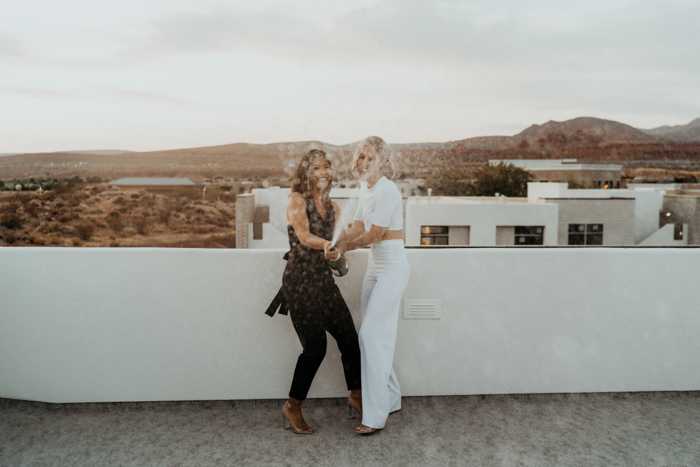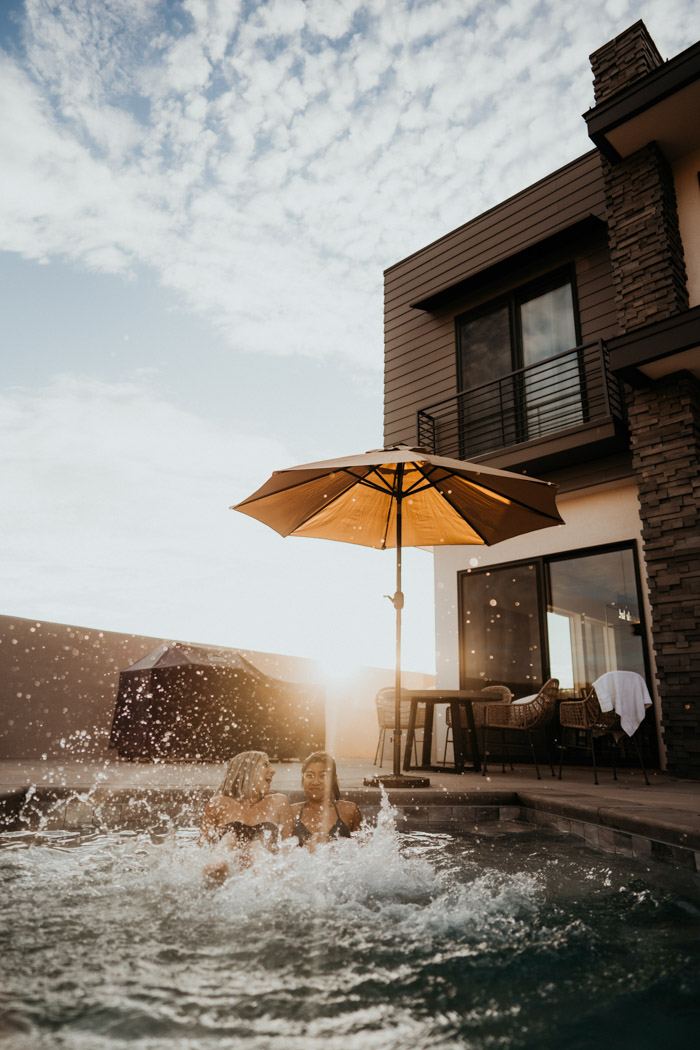 Utah National Park Elopement Planned With Both Brides In Mind
The most important thing was making sure the day was true to both of us. Emily was happy to let me take the lead on planning, her only wish was that she didn't want to spend the entire wedding day taking photos so after the ceremony in the morning we spent the rest of the day relaxing by the pool. Two days later we got dressed up again for photos at a state park in Moab, Utah.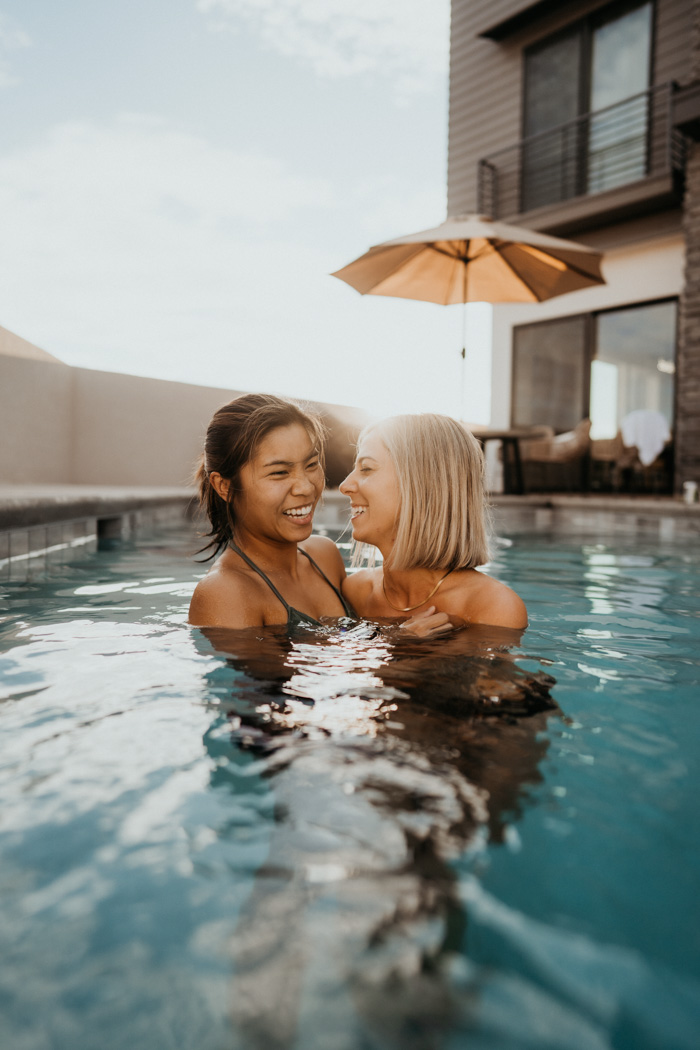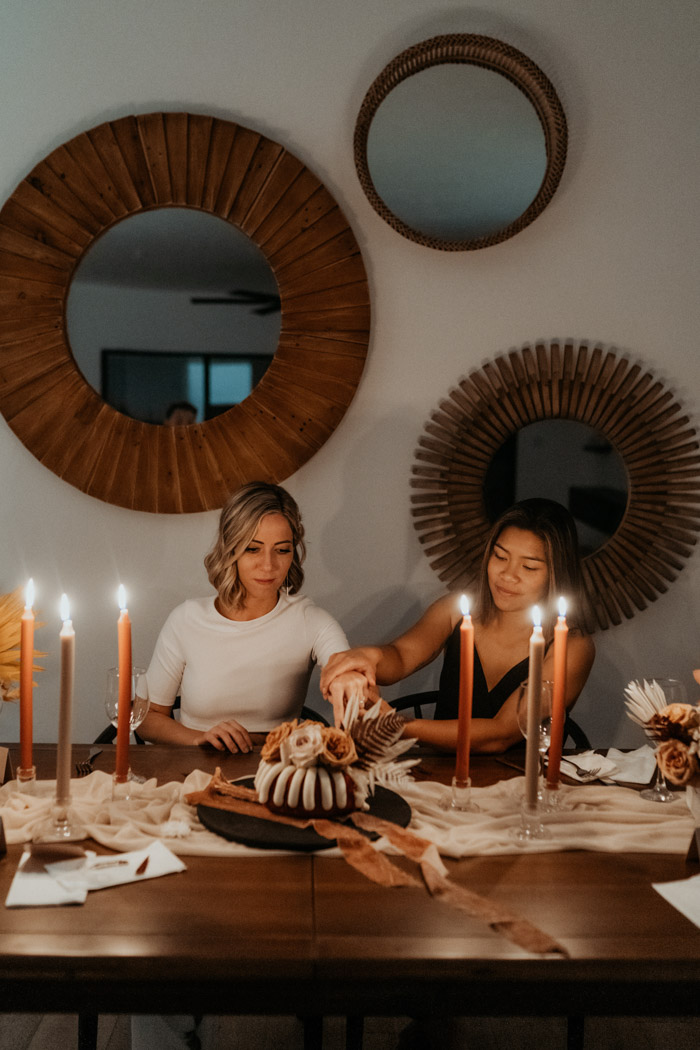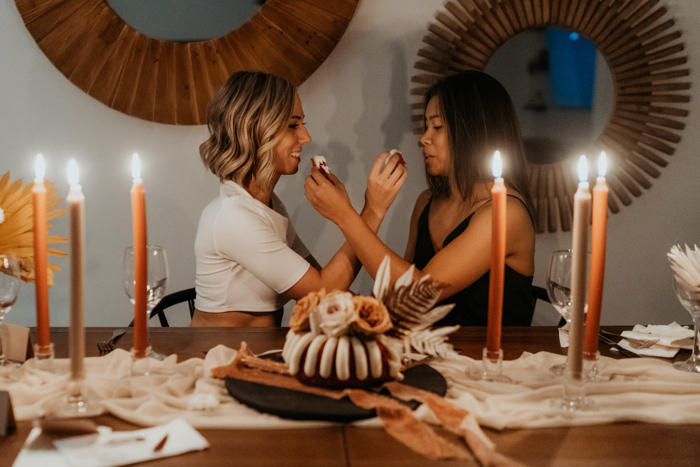 Congratulations to Emily and Kiersten on their incredible national park elopement. We're so thankful that Henry Tieu was there to capture their beautiful day.
If COVID has led to the cancellation of your wedding plans, like Emily and Kiersten, not all is lost. There are safe and special options when planning celebrations during a pandemic. Whether you're looking to downsize with a micro wedding or elopement, you won't want to miss these cities that won't cost life savings for a destination wedding experience.