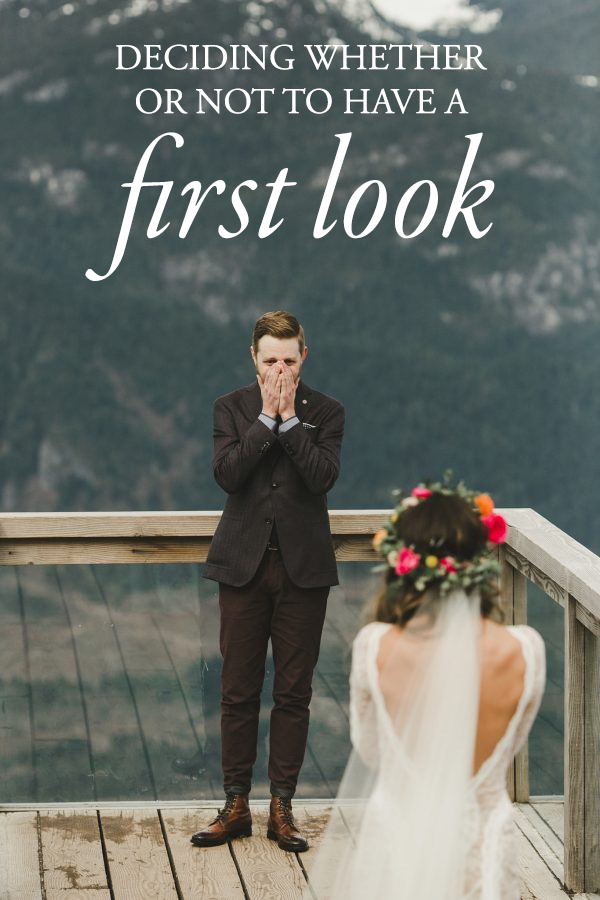 photo by Shari + Mike Photographers
Planning your wedding comes with many big decisions. How much should we spend? Who is on the guest list? What are we going to wear? While the majority of these choices come down to your budget, there's one huge decision you have to make for your wedding day that's totally free: should we have a first look? Plenty of couples have a strong opinion on this one way or the other, but more and more brides and grooms aren't sure which option is best for them. Today we're looking at the benefits of both, and even talking about an emotional option that's right in the middle.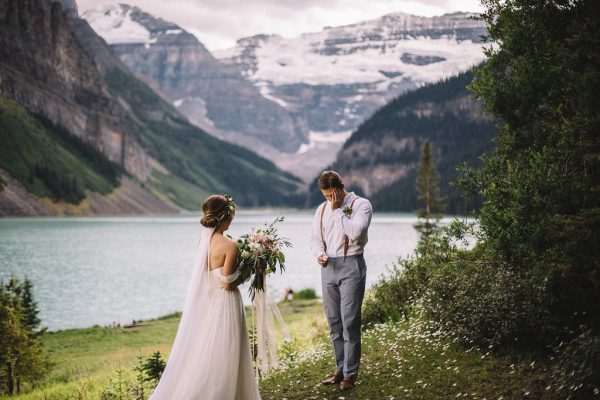 photo by The Toths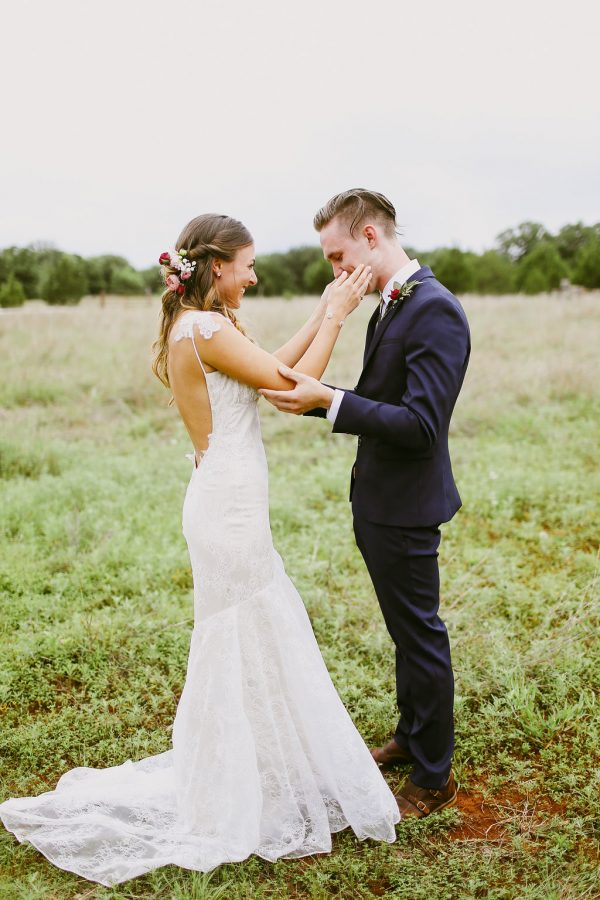 photo by Melissa Marshall
Option 1: The First Look
This quiet moment on your day is often one of the most-cherished by newlyweds looking back on their wedding. From getting ready to reading your vows to dinner and dancing, most your wedding celebration is spent with other people. A first look can be the perfect opportunity to slow down and touch base with your partner before saying "I do," just basking in the happiness and love. You might choose to share a few secret vows pre-ceremony, spend your time giggling together about how crazy it is that you're spending forever together, or hold each other for as long as possible before walking down the aisle.
When it comes to your wedding day timeline, your photographer may even insist on a first look. On one hand, you're sure to get some emotional photos that you may otherwise miss out on. From a logistics perspective, a first look gives your photographer the opportunity to capture some of your couple portraits without having to worry about the sun going down or you being rushed to join your guests at the reception.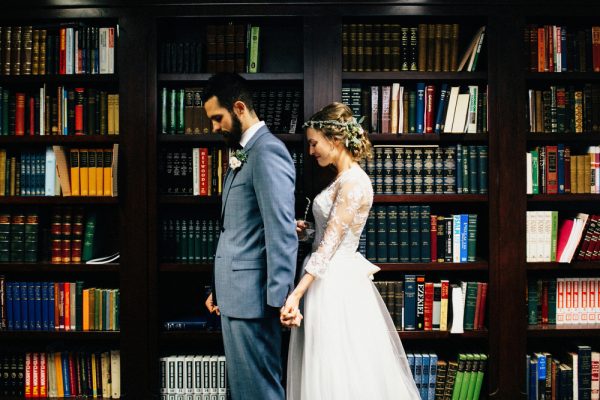 photo by Cami Jane Photography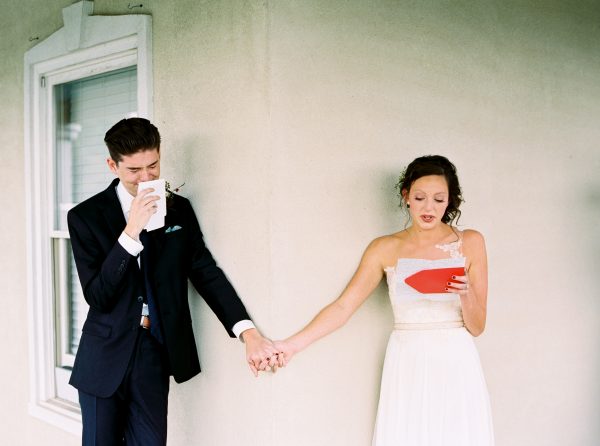 photo by Finch Photography
Option 2: The First Touch
Perhaps even more emotionally-charged than the first look is the first touch. We love when couples decide to meet up before their ceremony, choosing to hold hands, but not see each other. Some brides and grooms read letters to one another, while other pray together in the peace of their moments alone. The rush of feelings in being so close to one another while remaining hidden is never ceases to bring a tear to the bride and groom's eyes — or ours!
The first touch can be a great option for couples who want to honor the tradition of not seeing each other until the altar, while still having time away from the hustle and bustle of the wedding festivities. Remember that your wedding is all about you, so it's your decision which traditions to incorporate into your day!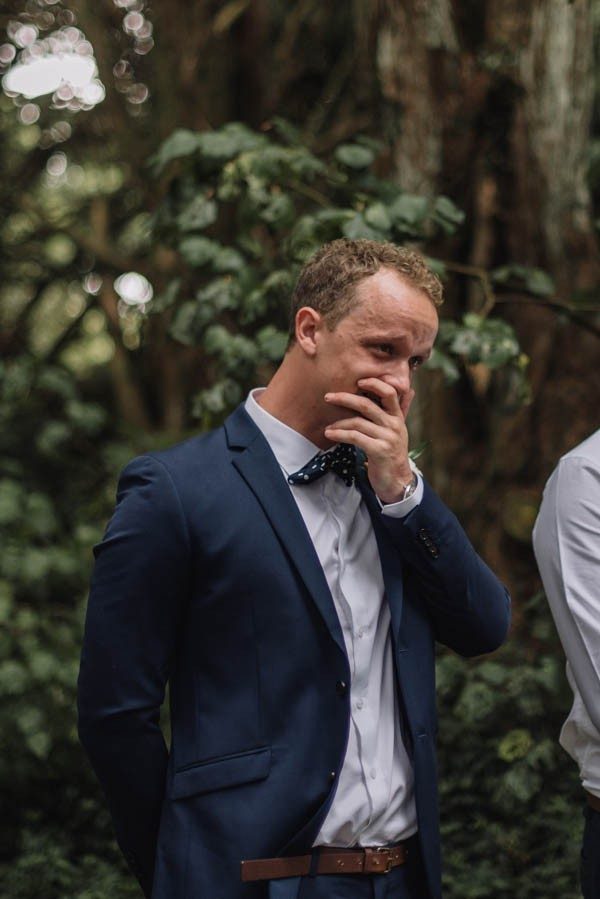 photo by Nisha Ravji Photography
Option 3: Waiting Until the Altar
While more weddings are ditching tradition, some couples find that old school wedding customs suit them best. The excitement of seeing your soon-to-be spouse for the first time as you meet eyes coming down the aisle is truly priceless. Waiting until the altar makes your first look an event, something your entire community can celebrate in unison. We've heard couples say that time froze, and it felt like they were the only two people in the world as one walked to meet the other at the altar, making this a unique moment that's both private and shared.
Remember, every decision you make for your wedding day should reflect you as a couple. First look or no, this is going to be the best day of your lives because you're saying "yes" to forever your soulmate! Looking for more unique first look alternatives? You'll love this wedding where the groom serenaded his bride before they shared an emotional first look!