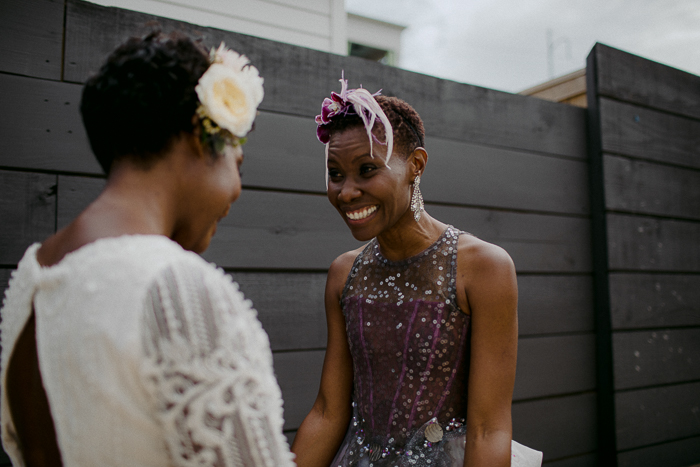 first look photo by Sharon Pye
Planning a wedding comes with many big decisions. How much should we spend? Who is on our guest list? What are we going to wear? While the majority of these choices come down to budget, there is one free decision: should we have a first look? Plenty of couples have a strong opinion about first looks—one way or the other—but you might feel unsure if it's the right choice for you.
In this article, we'll discuss everything you need to know about a first look, including why they can be a great choice and alternative ideas if you decide to not have one.
What Is A First Look?
When couples have a "first look," it means they set aside time to see each other before their wedding ceremony. Couples may choose to privately recite their vows to each other, exchange gifts, take photos, or all of the above.
A First Look Can Help Ease Jitters
One of the most common reflections couples have about their first look was that it helped ease the nerves that come with the wedding day. Spend some time reflecting on how you'll likely feel during this time. Are you someone who gets nervous in front of crowds? Does your partner provide the perfect amount of calmness to your excitement? A first look might be for you.
A private moment together also provides a time to more fully express your emotions. Reflecting on her first look, a Junebug bride told us, "Seeing Taylor break down in tears after seeing me for the first time that day is something I will never forget. I've never felt more seen, beautiful, and loved in my life! Being able to share that moment with my best friend is something I would do over and over again every day."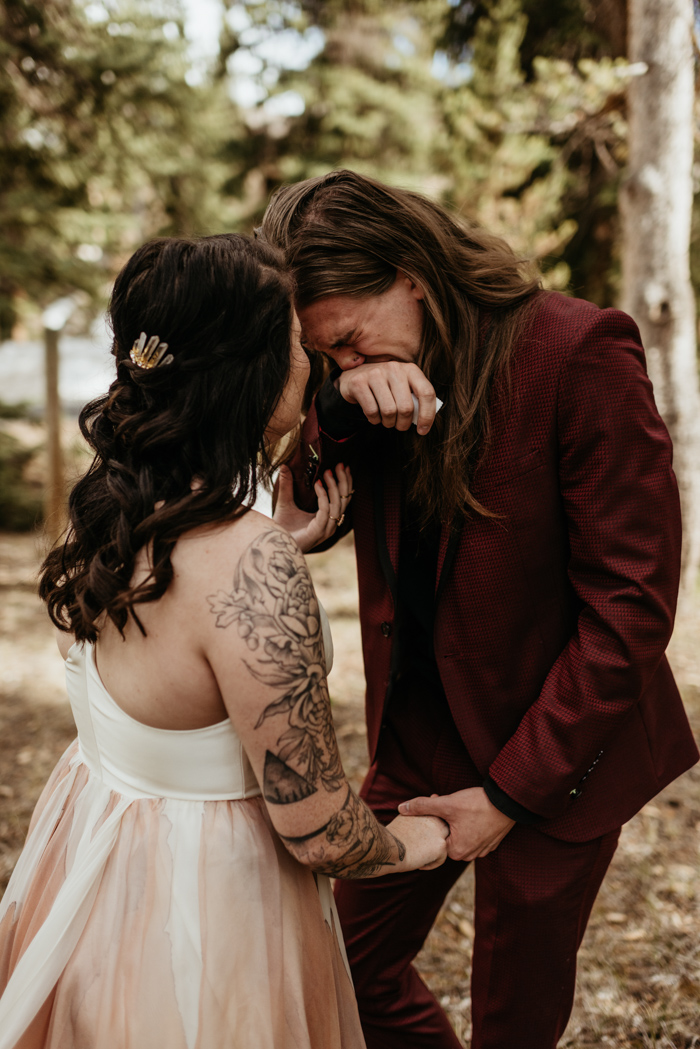 photo by Laurken Kendall
A First Look Gives You More Time Together
You probably have been told to cherish every moment of your wedding day because it flies by. It's true. Many couples choose to have a first look because it gives them more time together on their wedding day. On average, a first look can give you at least 1 to 2 extra hours with your partner—we know those hours count.
Plus, if it's timed right, your photographer will likely be able to take all of your photos before the ceremony. This means you'll be able to enjoy mingling with guests during the cocktail hour and reception.
3 Alternatives to a First Look
Forgoing the first look doesn't mean you have to give up that extra alone time., There are a few other alternatives to the classic first look that will create more time for the two of you and help ease nerves.
1. Exchange Letters
Sometimes written words are all you need. Write a letter to your partner and meet up back-to-back or at the corner of your venue to read heartfelt letters from one another. You could even choose to recite your vows alone during this time.
One Junebug couple said, "Our blind meet was definitely the most memorable part of the day! We knew we did not want to see each other before walking down the aisle, so our amazing planners and photographer found the perfect spot for us to meet and read our vows without seeing each other."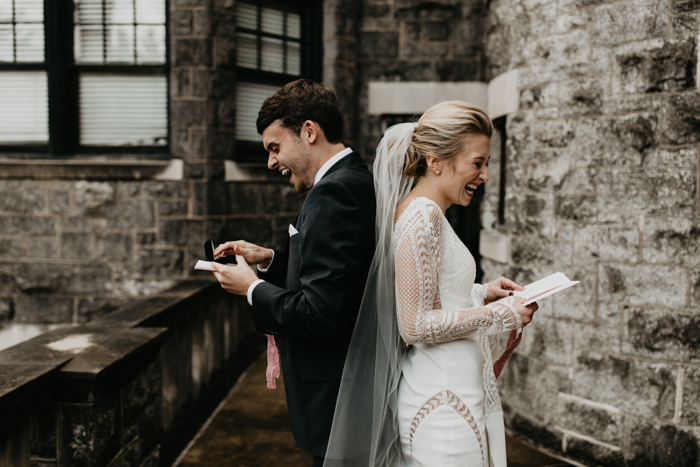 photo by Rachel Rowland Photography
2. Private Prayer
Many couples choose to pray together before their wedding ceremony as a way to set their intentions and ground them for the day. If spirituality is important to you, this first look alternative is perfect for your wedding day.
3. Pull Out the Blindfold
Is your love language "touch?" If you feel like a big hug from your partner would help you calm your nerves, but don't want to see each other, consider putting a blindfold over their eyes. Your photographer or coordinator can help arrange the perfect moment.
Whether you choose to have a first look moment or not, the beautiful wedding you're planning will surely be filled with emotion and joy. The first look is one of many wedding traditions couples should choose to have as part of their wedding day.
If you find yourself dreaming of these sentimental moments, make sure you have a photographer and videographer who will capture them for you to cherish forever!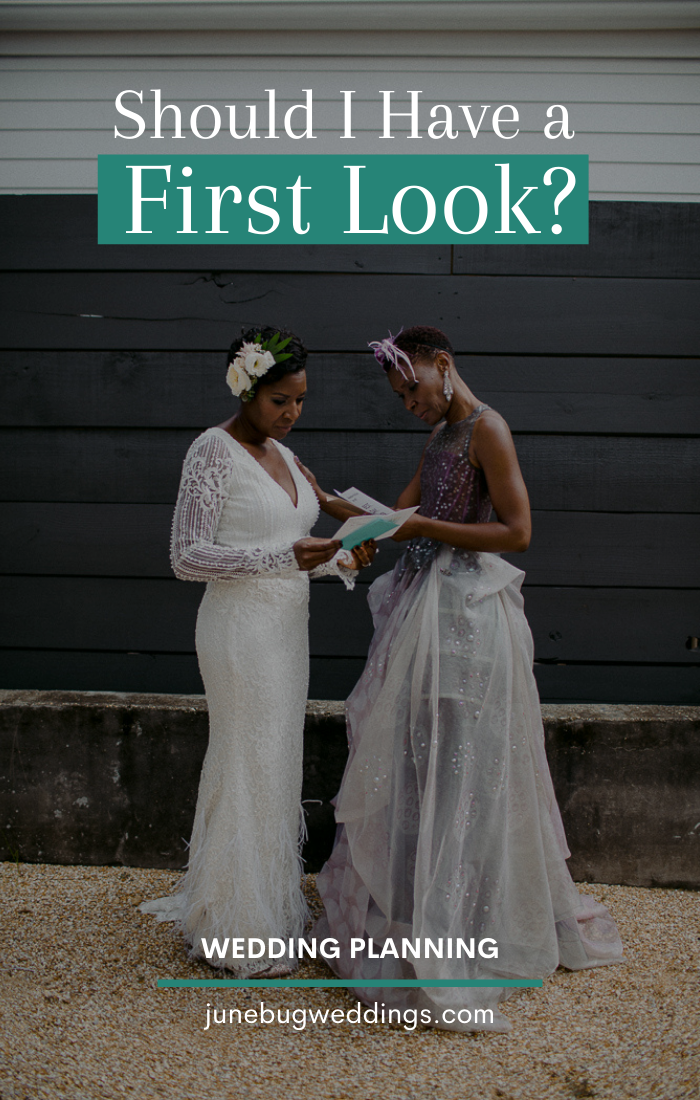 photo by Sharon Pye