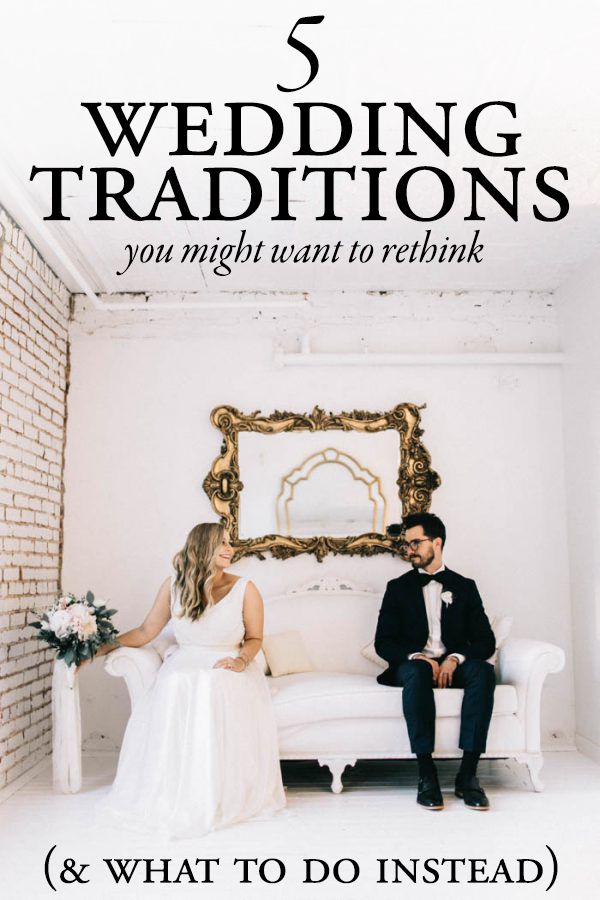 photo by Abby Roses
Certain traditions will always come to mind when it comes to weddings, but that doesn't mean you have to include them in your own! We've said before that your wedding should be a reflection of your own relationship, and choosing only the traditions that represent you is one of the easiest ways to personalize your day. There are no rules when it comes to wedding planning and what you decide to include or omit when you tie the knot. Here are a few wedding traditions you might want to rethink when planning your day.
1. Waiting Until the Ceremony to See Each Other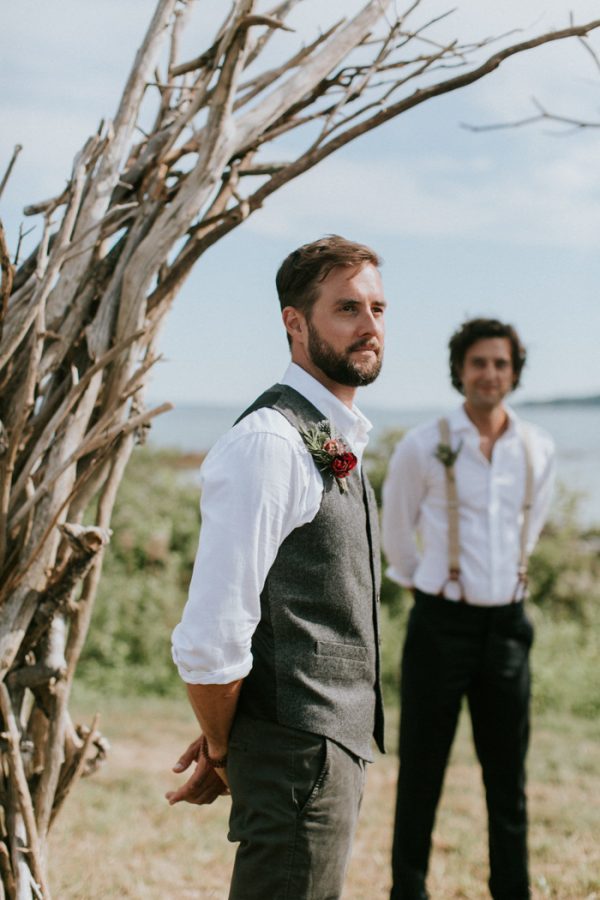 photo by Emily Delamater Photography
In case you haven't heard, we're big fans of a first look. Not only is this incredibly helpful for your wedding photographer, but adding a pre-ceremony first look into your timeline ensures that you have plenty of time to spend with each other on your busy day. Those first moments together on your wedding day are some of the most emotional, so consider making the most of them by sharing them with just each other, instead of your 100 wedding guests. A first look is also a great way to calm your nerves before walking down the aisle and reading your vows! (P.S. These 17 amazing first looks will pull at your heartstrings!)
2. Having a Bridal Party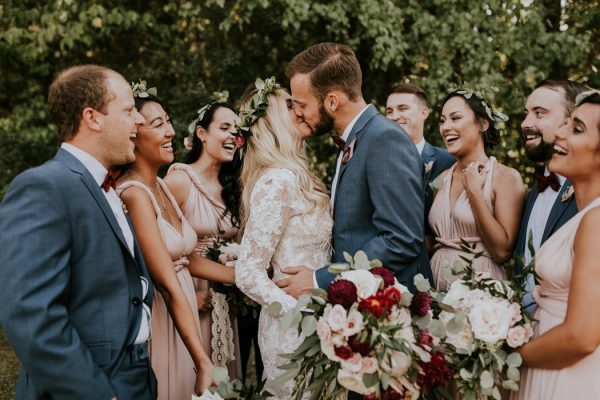 photo by Vic Bonvicini Photography
There are definitely pros and cons to having a wedding party, so allow us to explain ourselves! While having your besties stand next to you as you say "I do" can be a really special experience, having a bridal party can also add unnecessary stress to your wedding planning process. Wedding planning naturally comes with a boatload of people and events to coordinate. Relieving yourself of a bridal party cuts down significantly on the number of people to check in with (and dress, and purchase gifts for, etc.) leading up to your day, while also focusing that attention back on your partner. Still want to include your nearest and dearest friends in your wedding? Invite one or two people to do a reading during your ceremony! This is a great low-stress way for friends to be involved while also personalizing another aspect of your day.
3. Being Walked Down the Aisle by Your Dad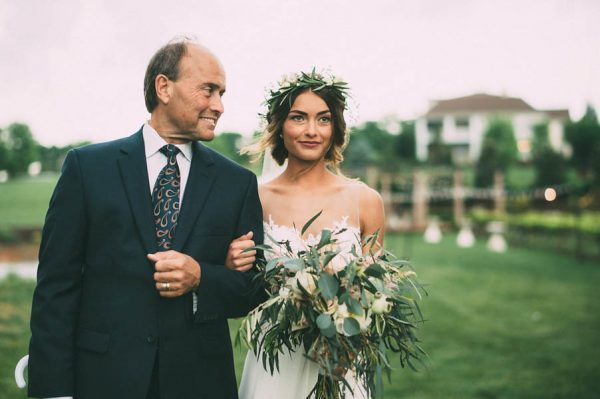 photo by The Image Is Found
We'll admit that we love seeing a bride and her father walk down the aisle together. However, there are a few variations on this tradition that are equally as special! The first time we saw a bride walk down the aisle with both her mother and father, we thought "why don't we see this more often!?" Walking with both of your parents is a beautiful way to honor your relationship with each of them on your wedding day. Another option is to walk yourself down the aisle. For some, the idea of a bride's father "giving her away" to her husband is a bit antiquated. Seeing a bride walk herself down the aisle is a statement of autonomy and independence we can get behind! Lastly, we love when a couple shares the experience of walking down the aisle by making the journey together, hand in hand. This act signifies walking together into your next chapter of life as one. Isn't that what marriage is all about it?
4. Doing a Garter/Bouquet Toss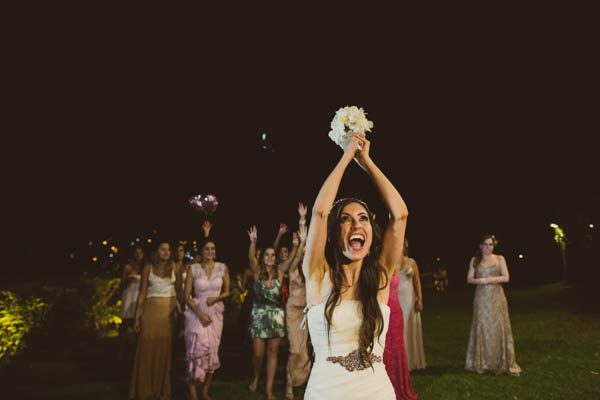 photo by Marina Lomar
Of all these traditions, the garter and bouquet toss is the one we're already seeing less of. Many brides are opting out of wearing the garter altogether, and understandably want to hold onto their bouquet instead of throwing it into the crowd. We recently shared a list of 9 reception activities to entertain your guests that would be a great replacement for this tradition, but another option we love is an open mic for toasts! Instead of hearing solely from the Maid of Honor and Best Man during your reception, offer the microphone to anyone who has a story or sweet wishes to share.
5. Giving Out Wedding Favors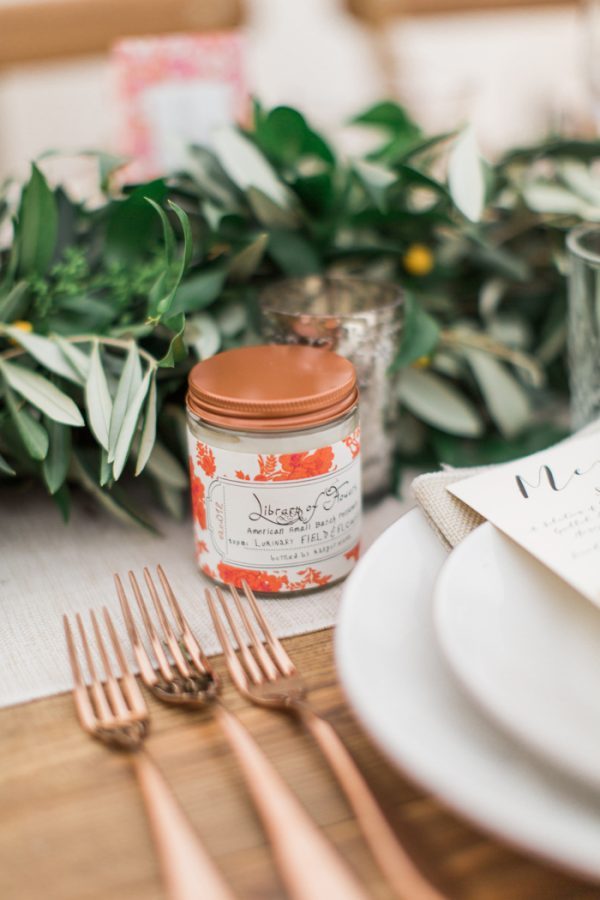 photo by Amy Fanton Photography
While most of these traditions don't affect your budget, wedding favors are a tradition that actually costs you money! Whether you're on a strict budget or just aren't sure favors are for you, don't feel pressured to provide wedding favors for your guests. With your focus and funds on throwing an incredible and personal party, your guests will be plenty happy to take their memories home and not a jar of honey or jam.
Are you feeling inspired to plan a day that feels totally "you"? Check out these other wedding planning posts:
8 Ways to Make Time for Yourselves in Your Wedding Day Timeline
How Not to Get Sucked Into a Pinterest Wedding
Let's Talk Wedding Budget + 6 Ways to Save