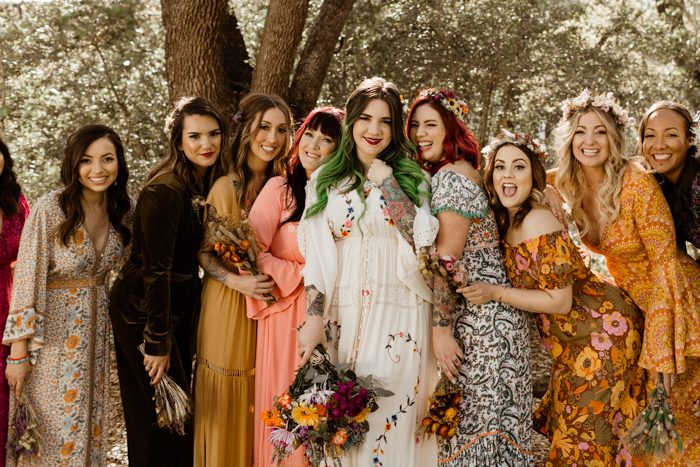 Taylor and Javier were sure about two things when it came to planning their wedding at Rambling Rose Ranch: it would be everything but traditional and a truly magical day. It was! We're positively obsessed with all of the 70s flare incorporated in this inspiring day — from Taylor's Fillyboo dress and her bridesmaids' retro outfits to the funky table arrangements and coolest pink cake we've ever seen! This day was packed with all the fun entertainment, too! Wait until you see the adorable furry friends from Carly's Critter Camp and the classic Volkswagen Vannagram & Co photo booth. If you love the 70s and all things colorful, we can't wait for you to see how Brooke Taelor captured Taylor and Javier's rad wedding at Rambling Rose Ranch!
The Couple:
Taylor & Javier
The Wedding:
Rambling Rose Ranch, Austin, Texas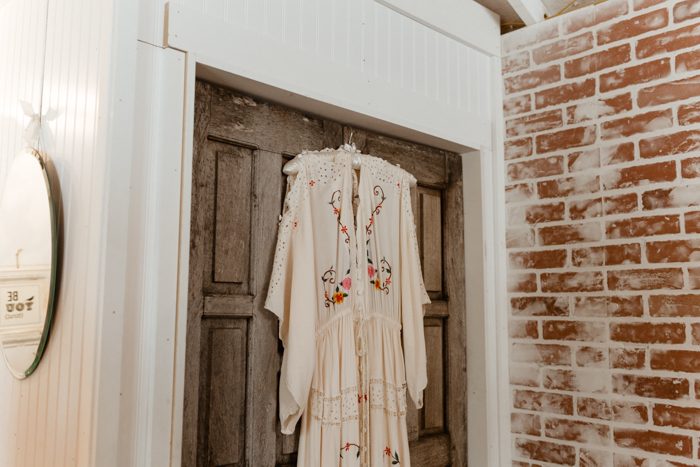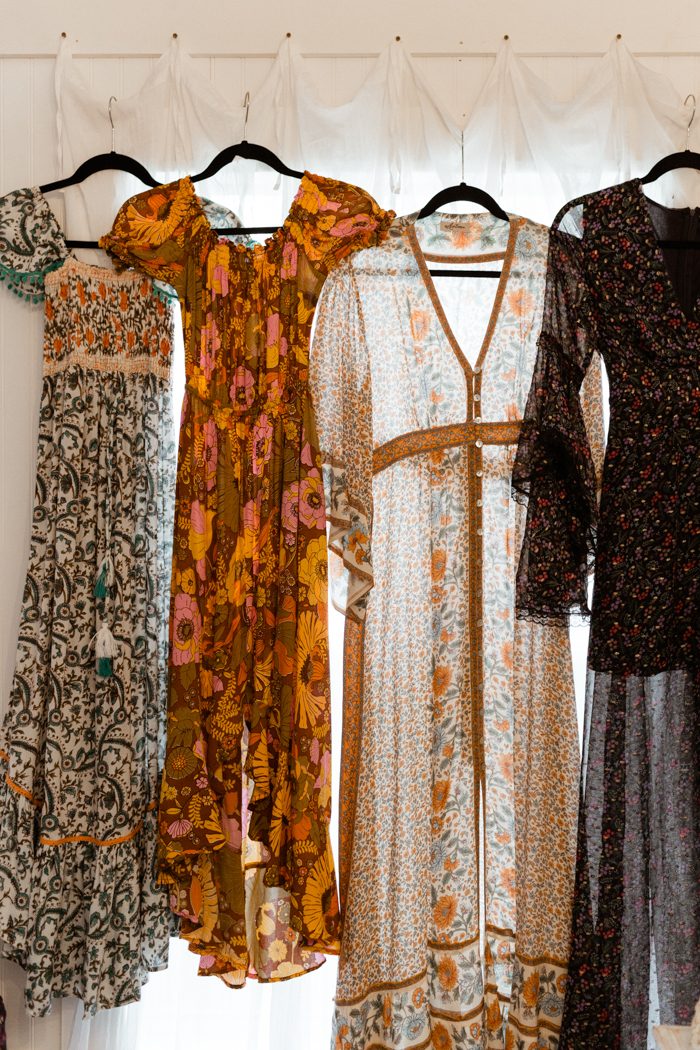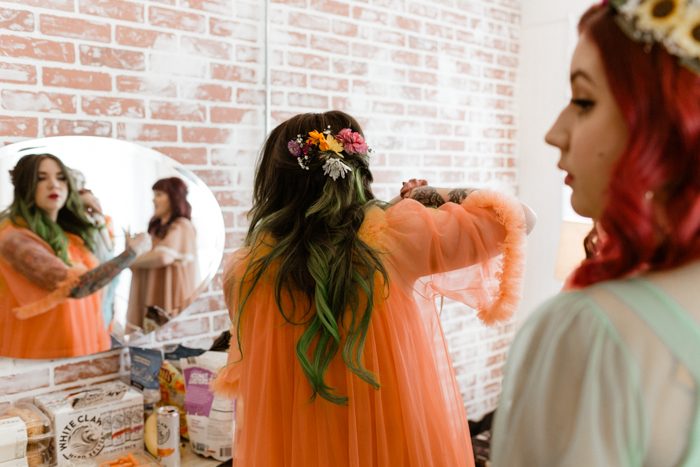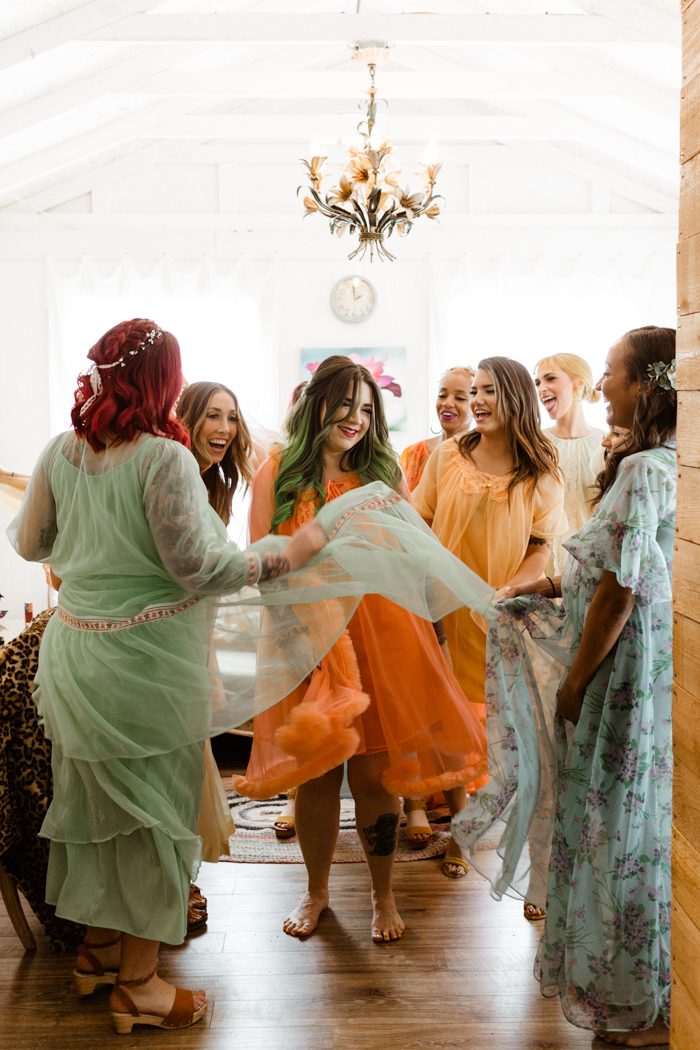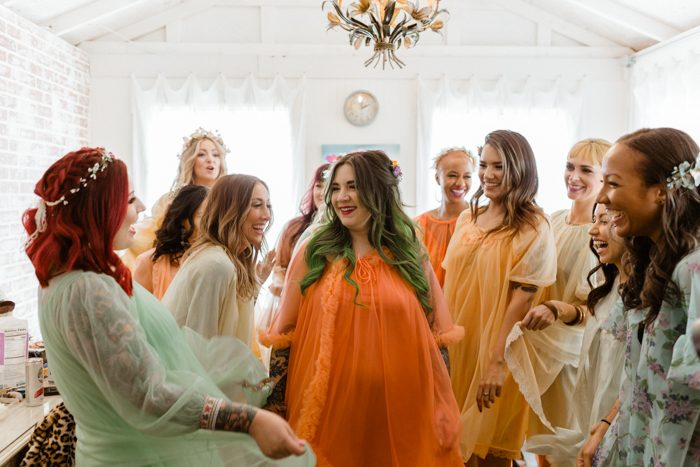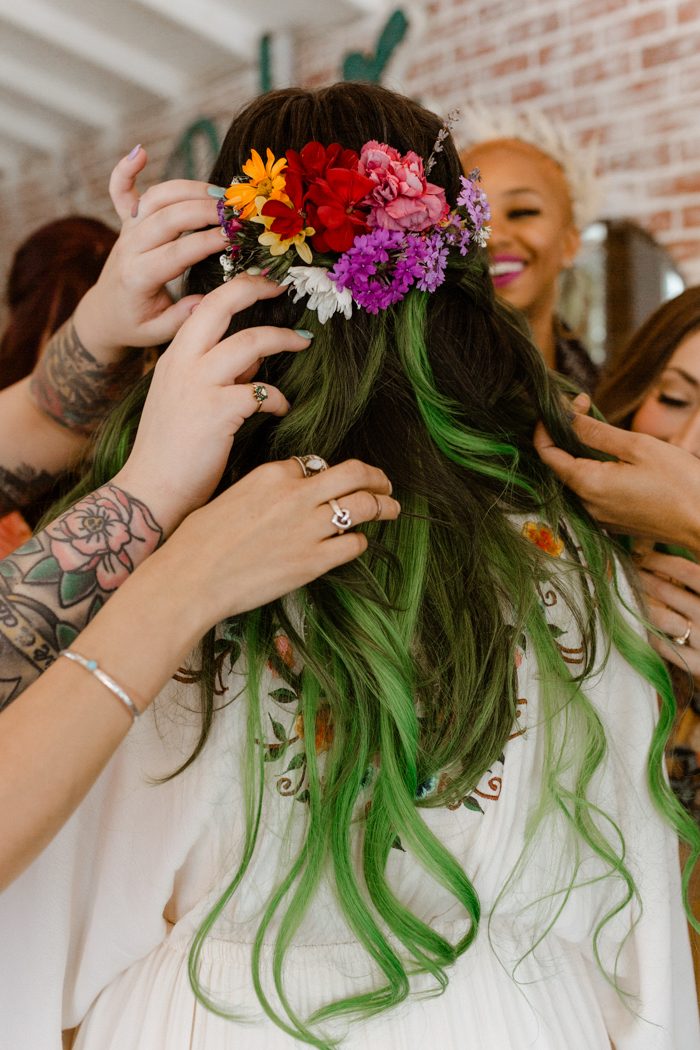 My wedding dress was from an Australian line with a boho look. It had embroidered flowers on it to tie in with the colors of the wedding party. I kept accessories simple. I wore red chunky platforms and a necklace made of different crystals to give me all the right energy for the day of jitters.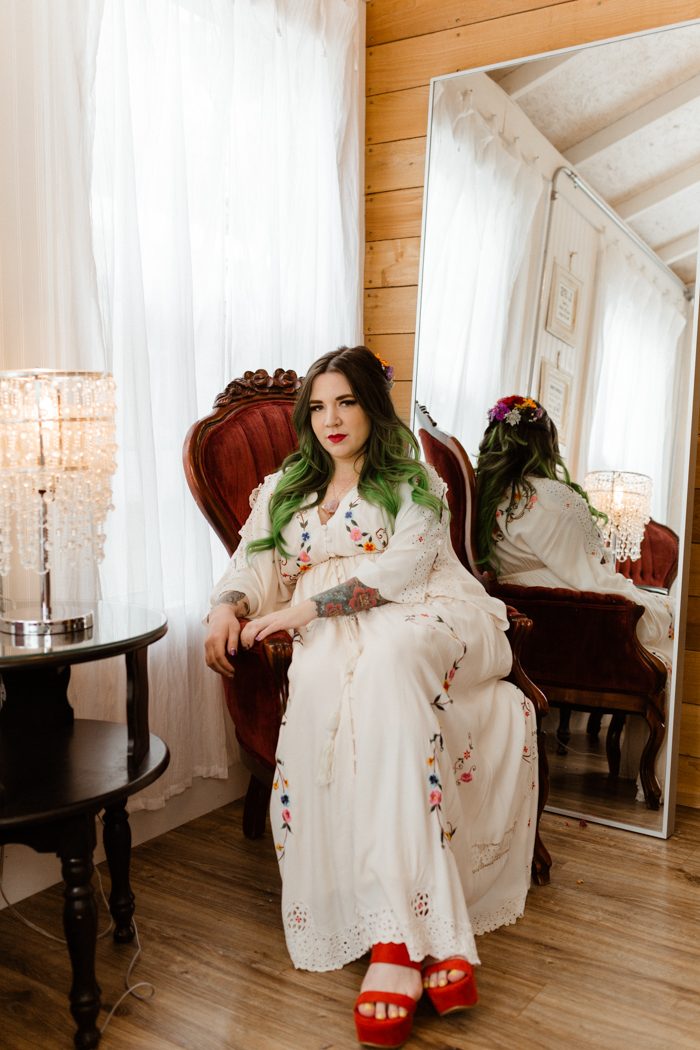 SHOP THIS LOOK: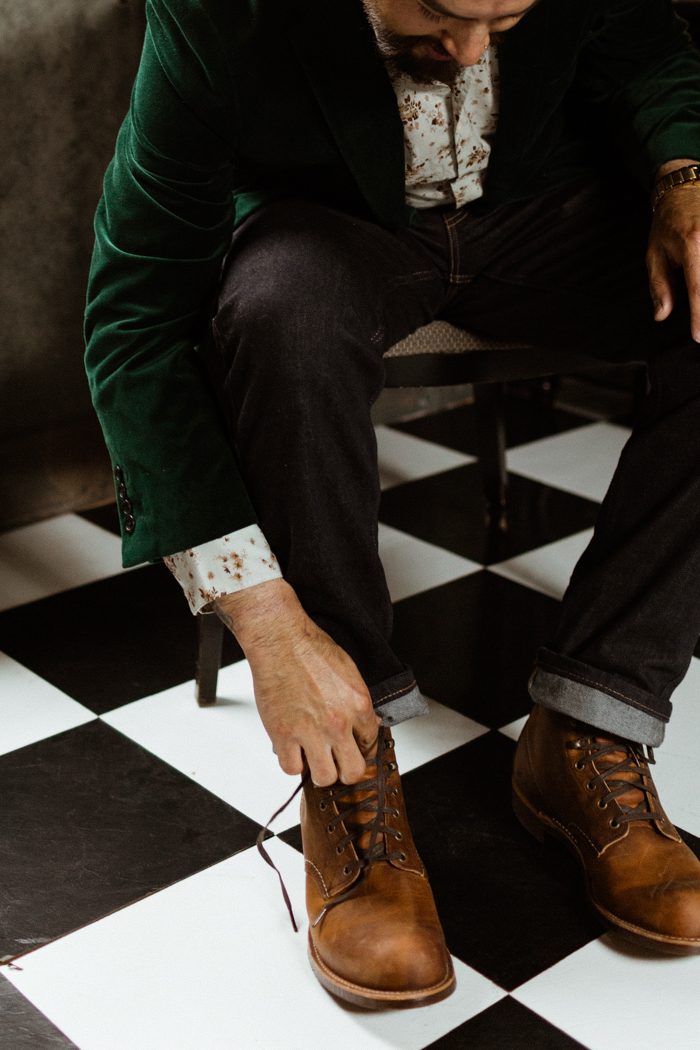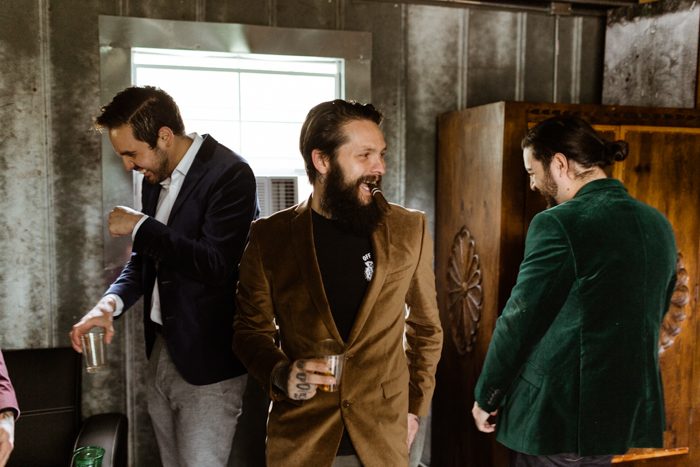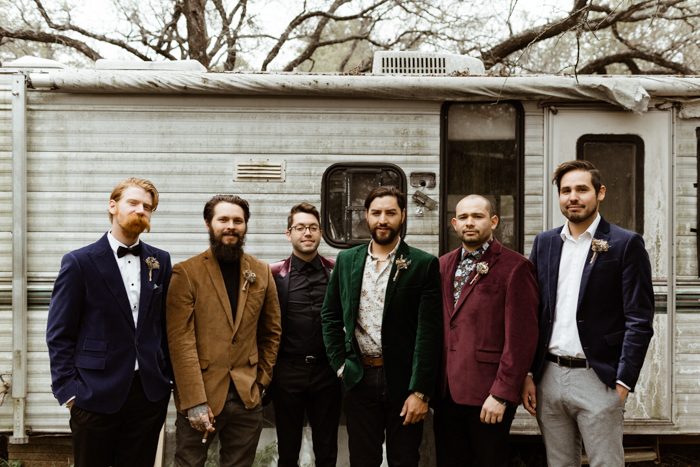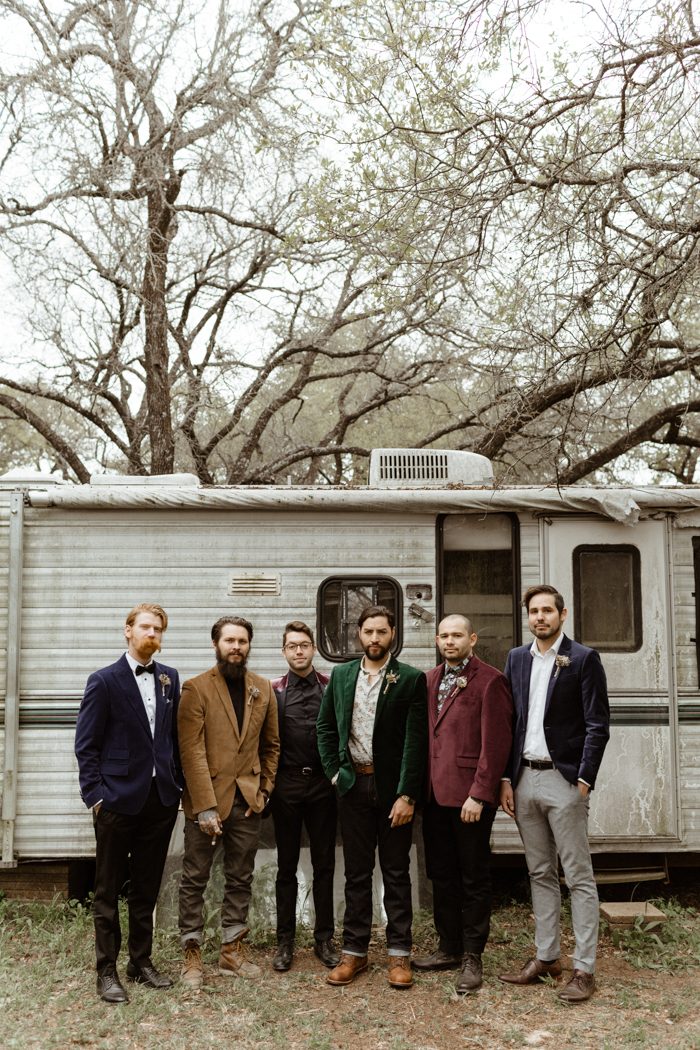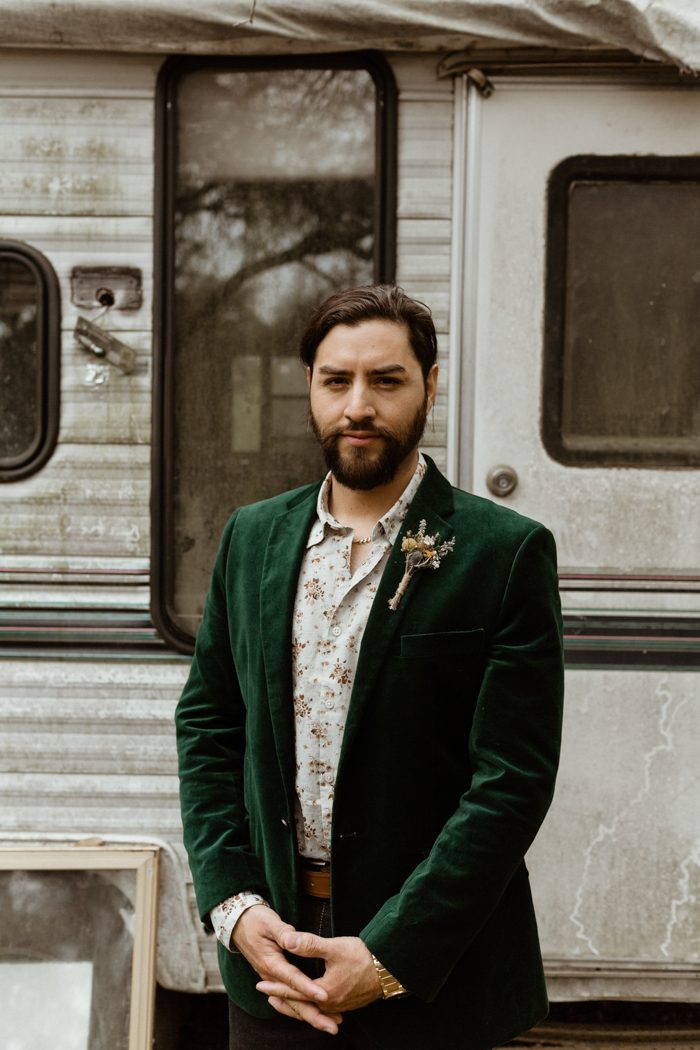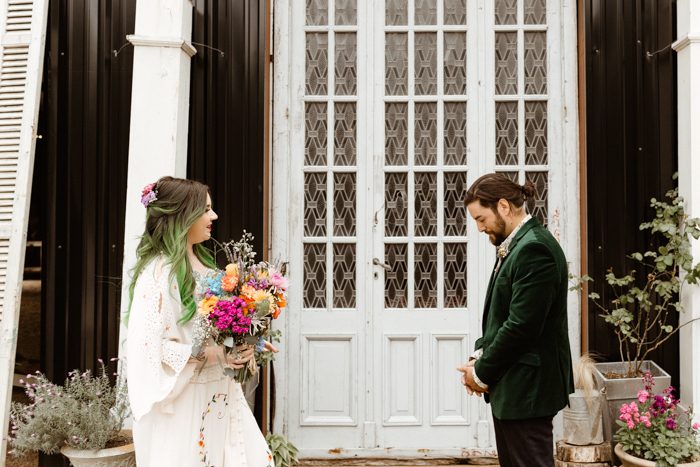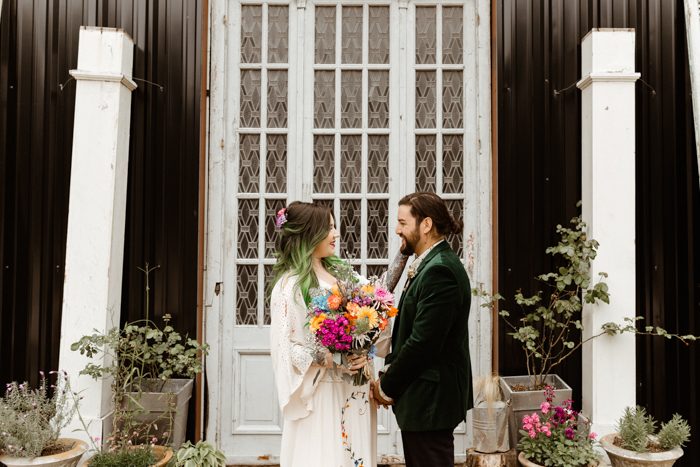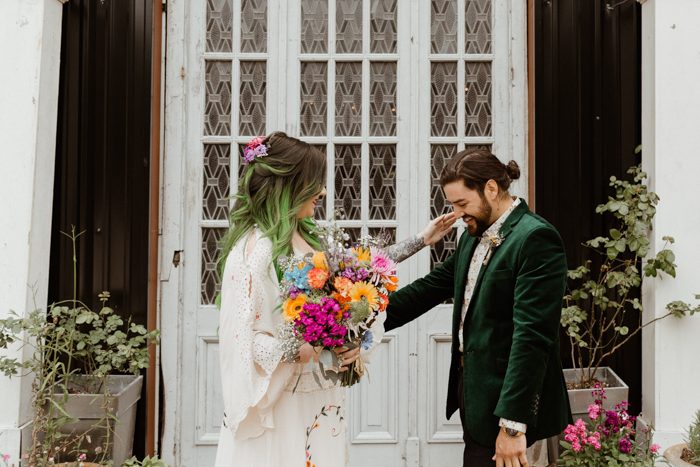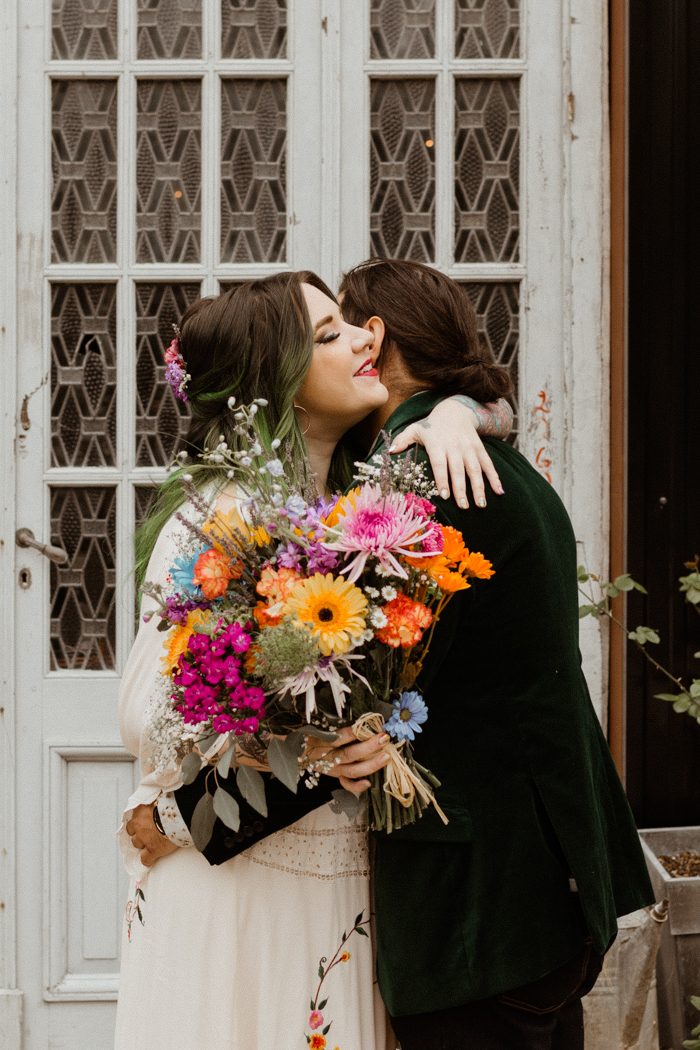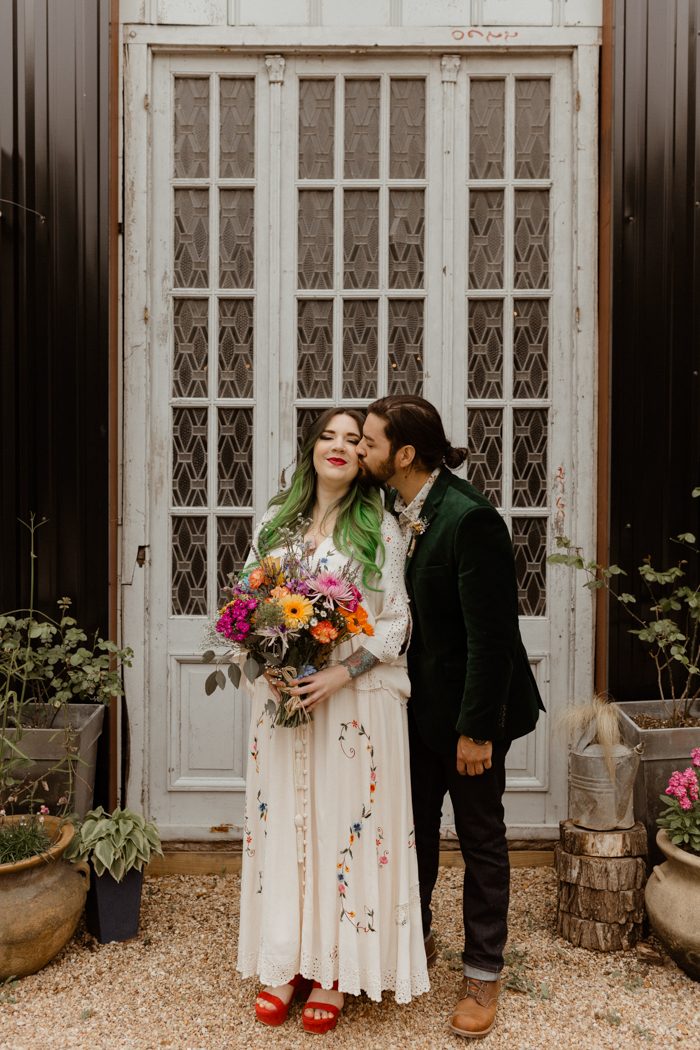 I may be biased but I think we hired one if the best photographers in all the lands. I'm the queen of awkwardness when it comes to photos, and Brooke did nothing but make all of us feel like rock stars. I look through our photos over and over again to make an album and stop because I love every single photo so much it's hard to chose. She is extremely talented and so humble. I couldn't be happier with our choice.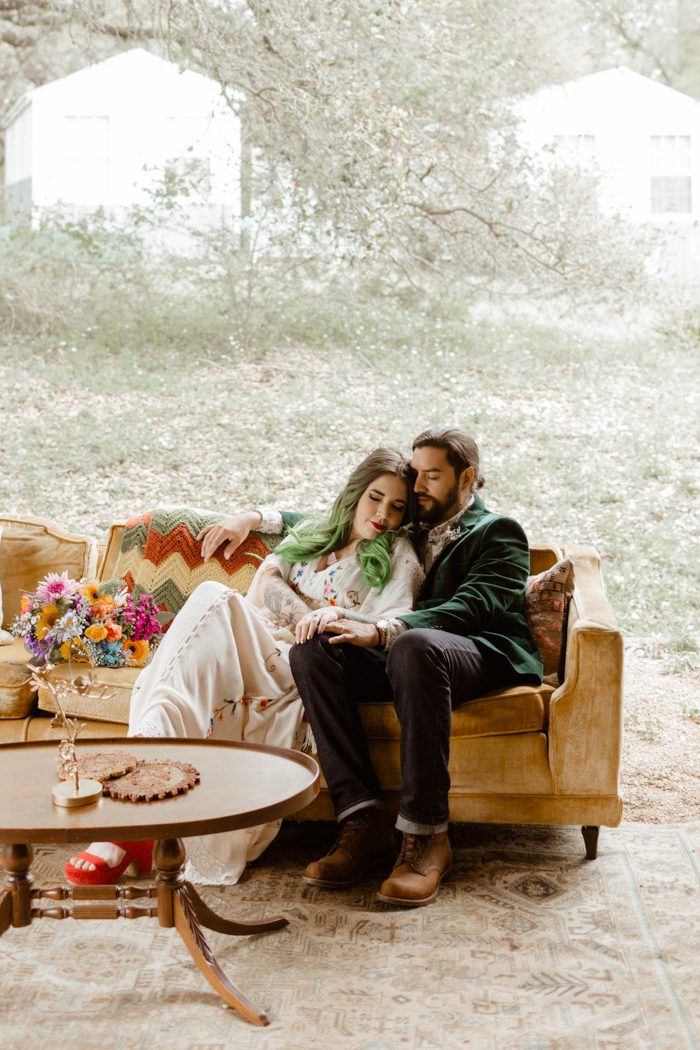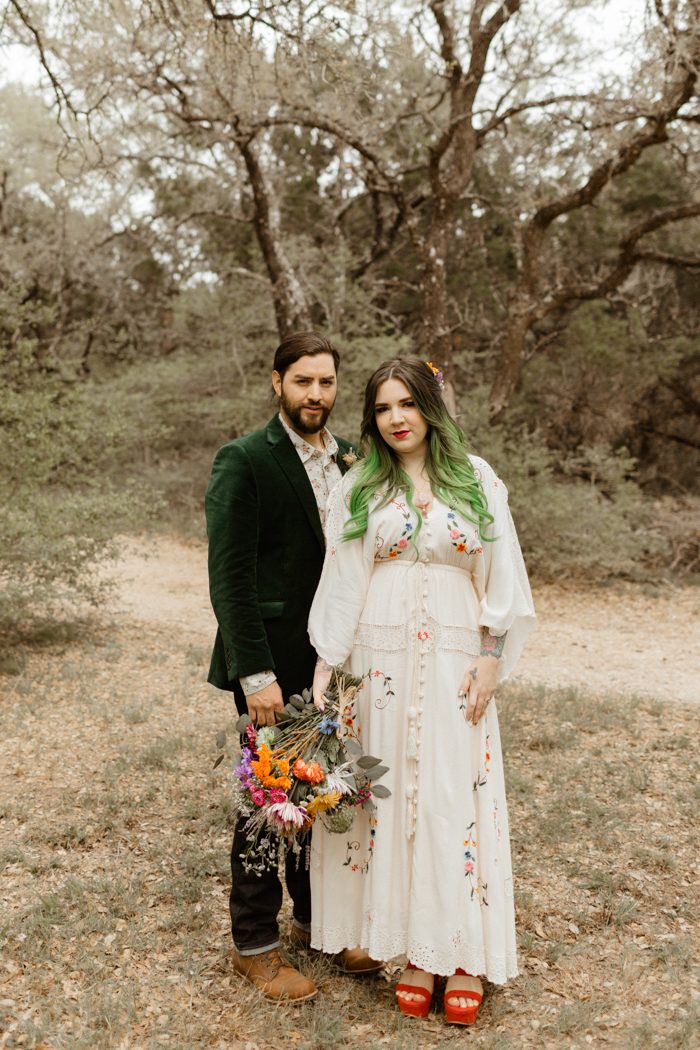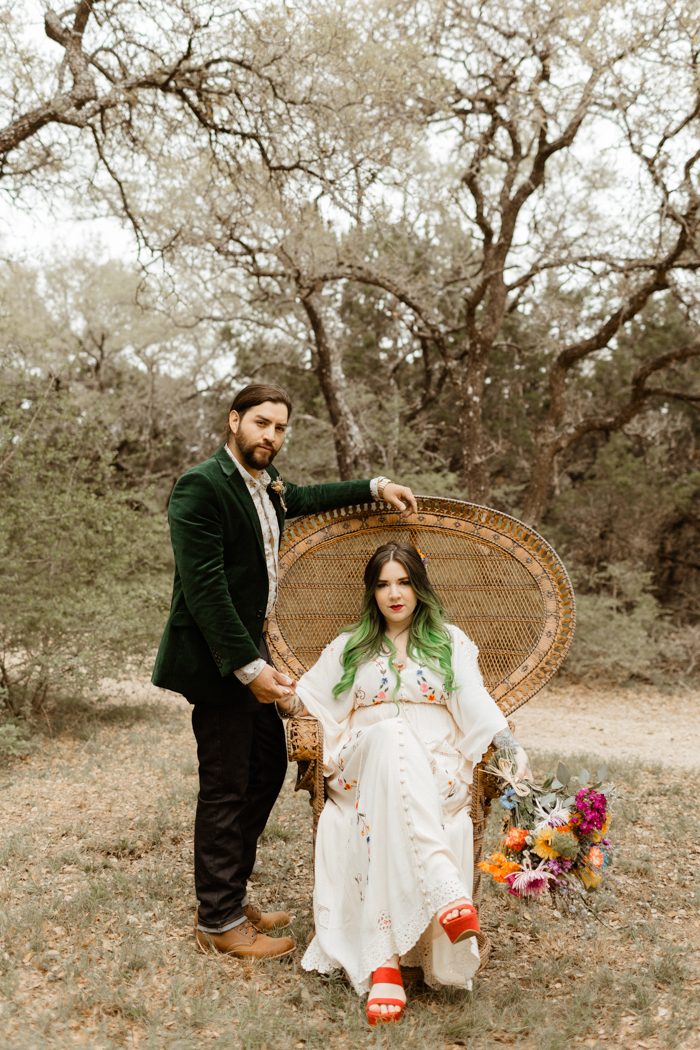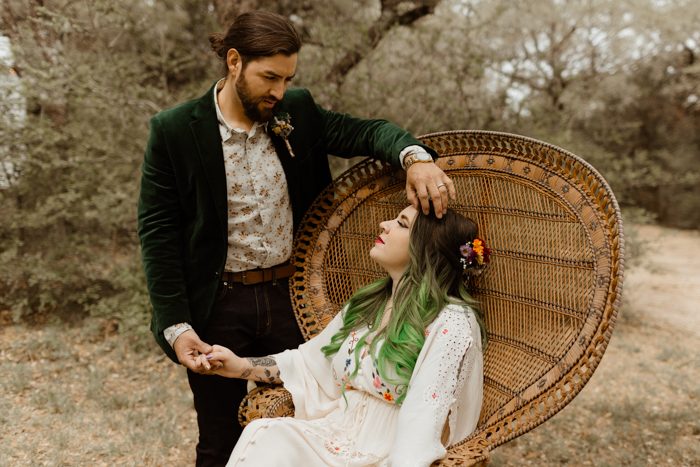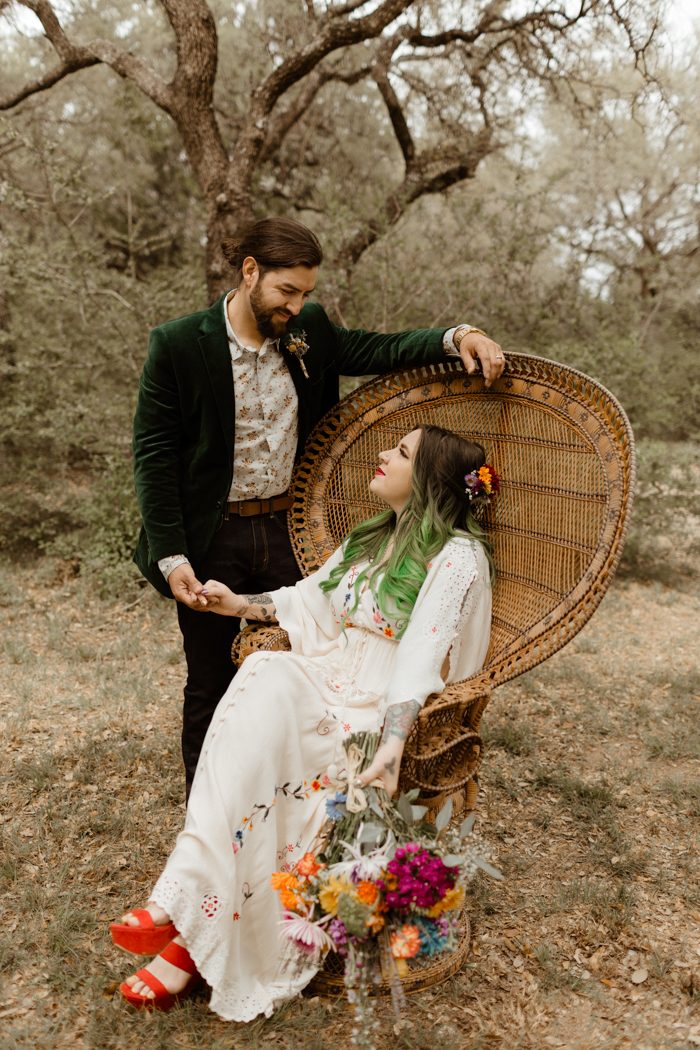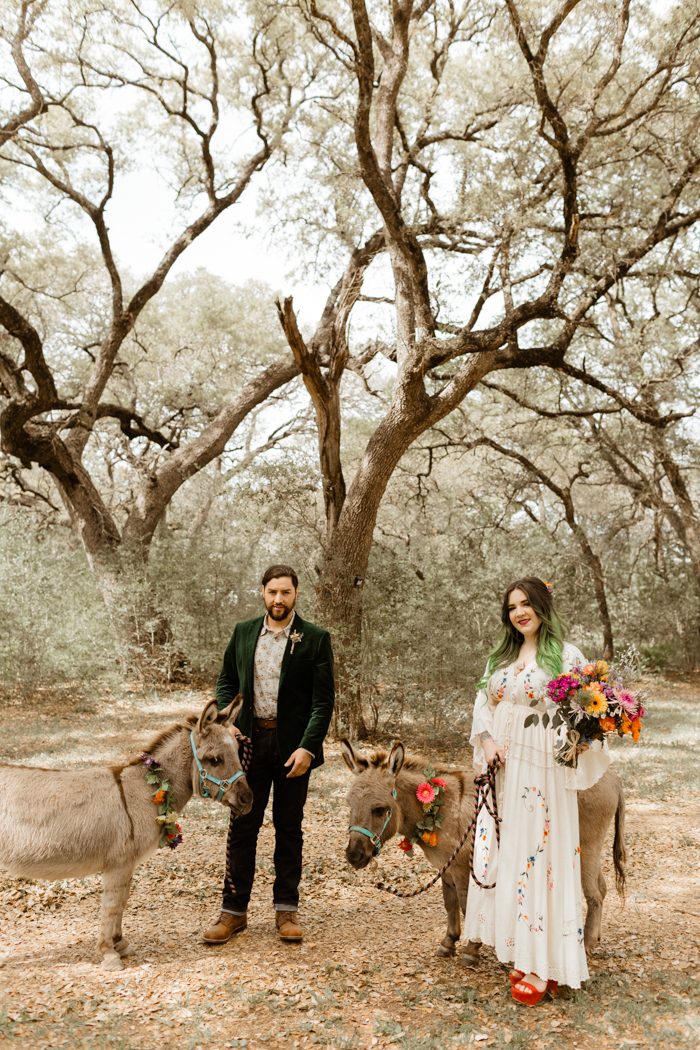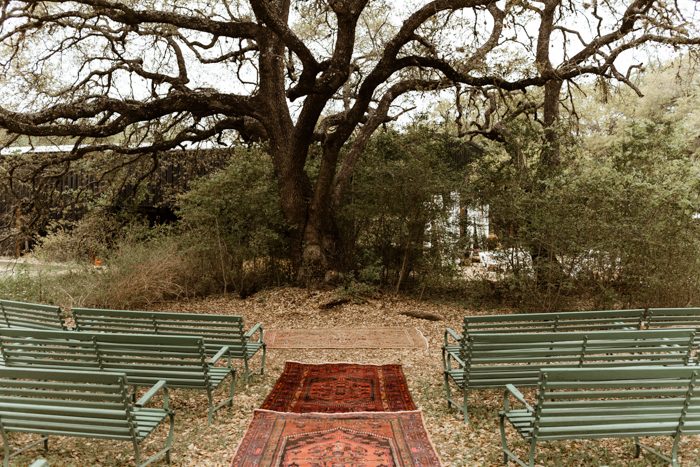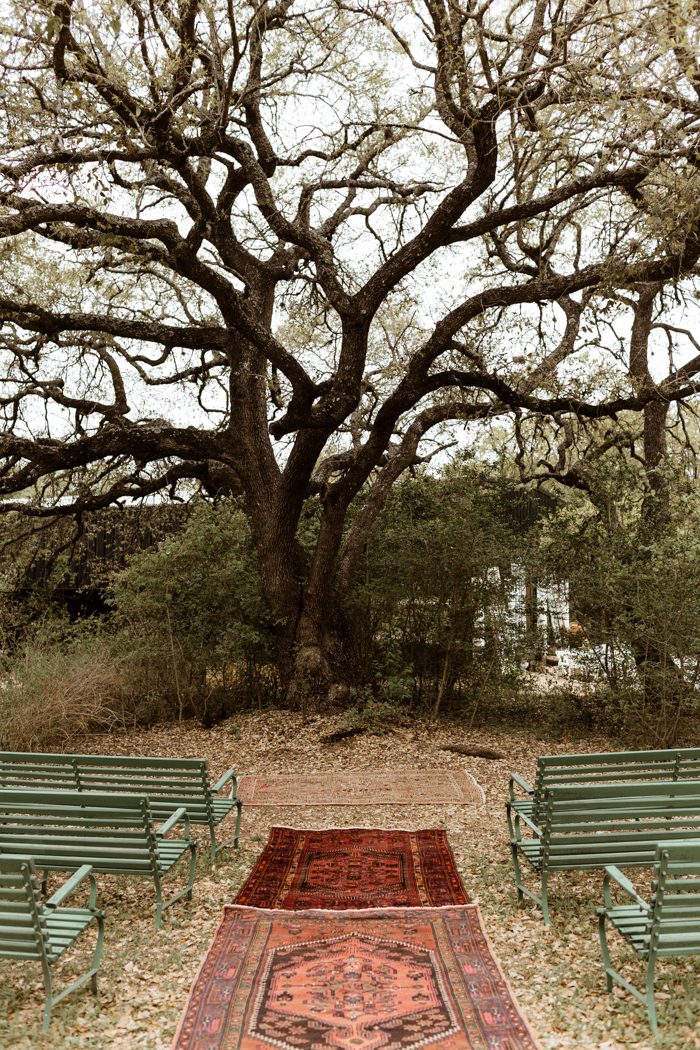 The bride's most memorable parts of the day: Walking down the aisle in my dads military jacket to feel as though he was still with me is definitely tied with the fact that my husband took my last name to honor my father.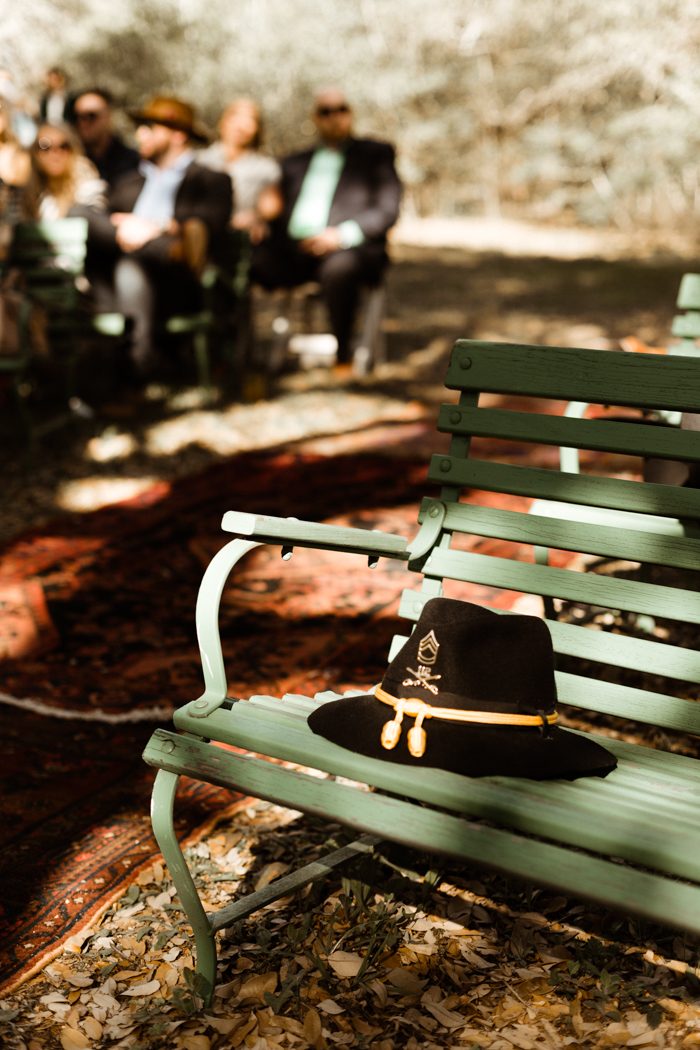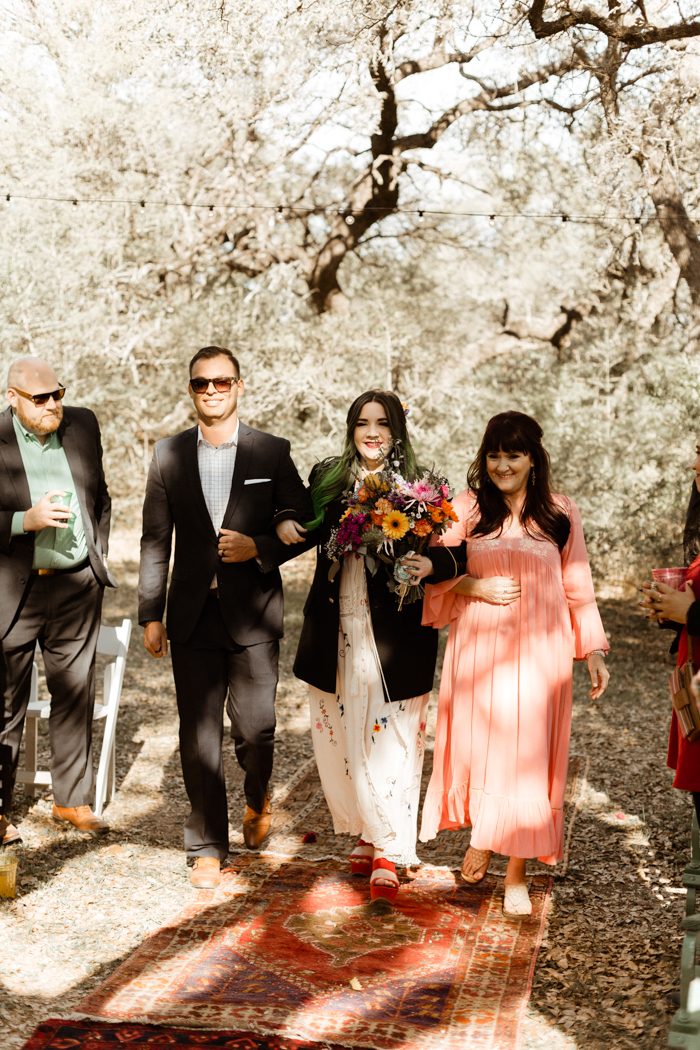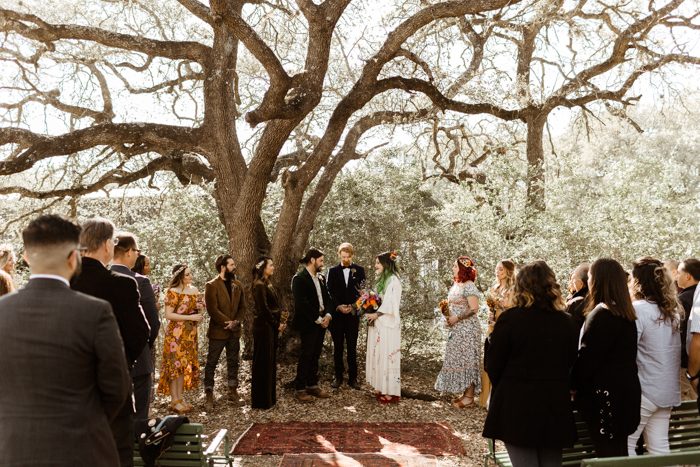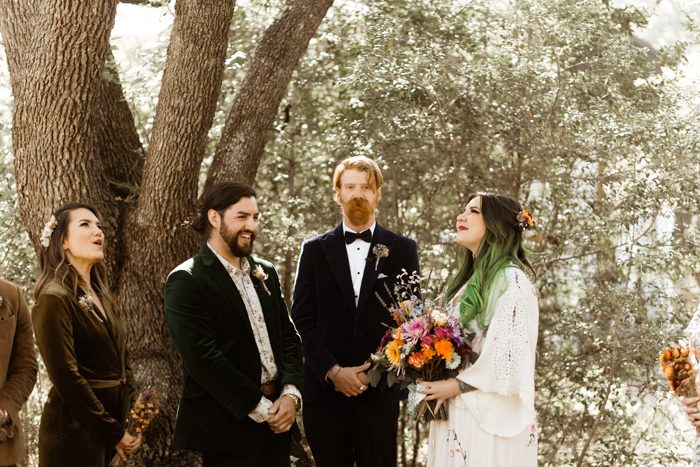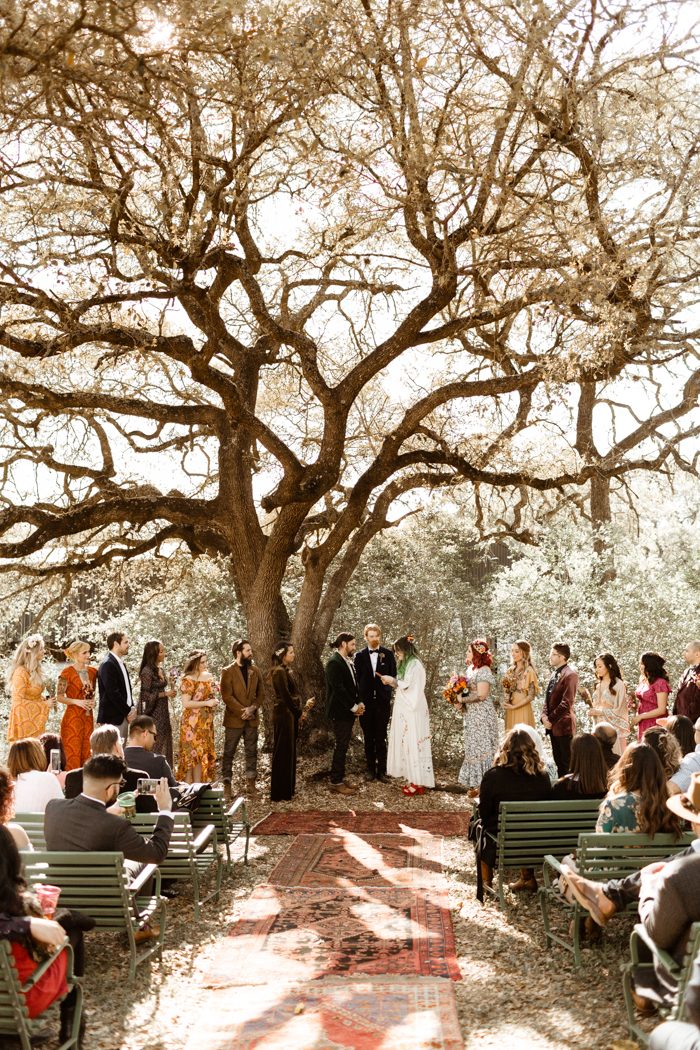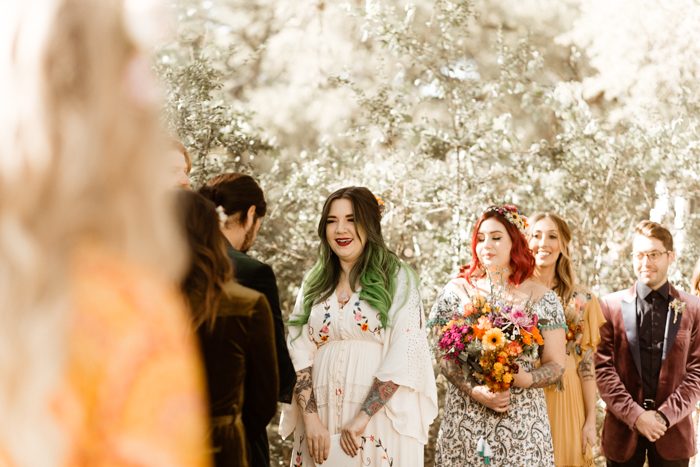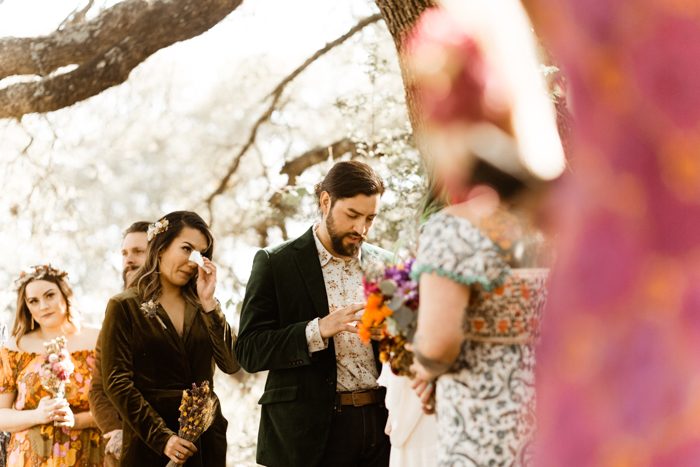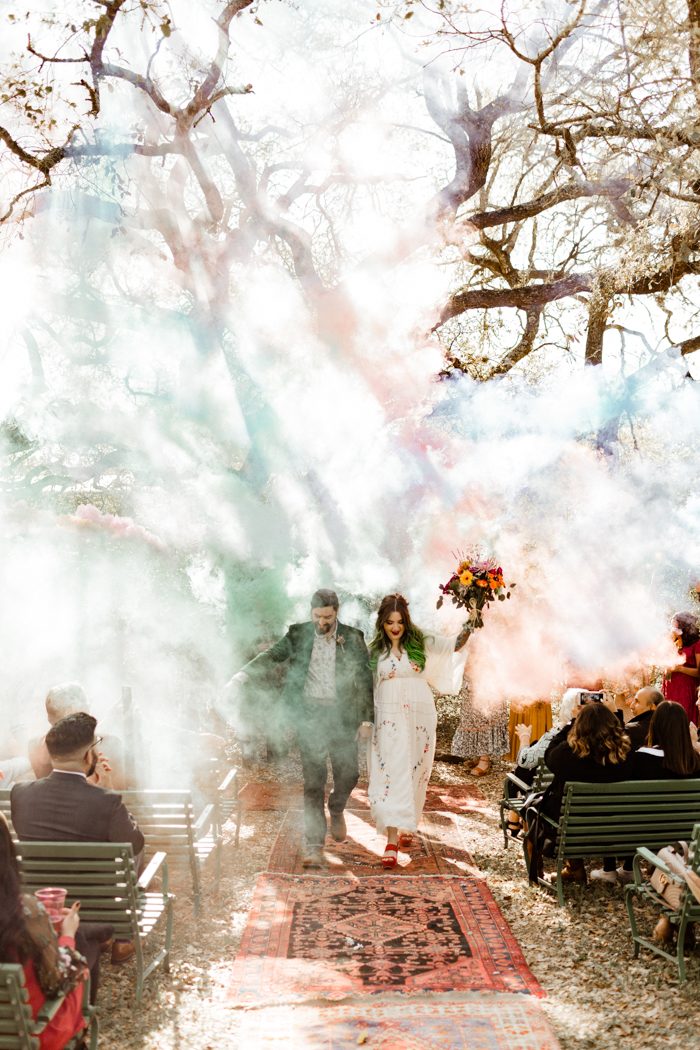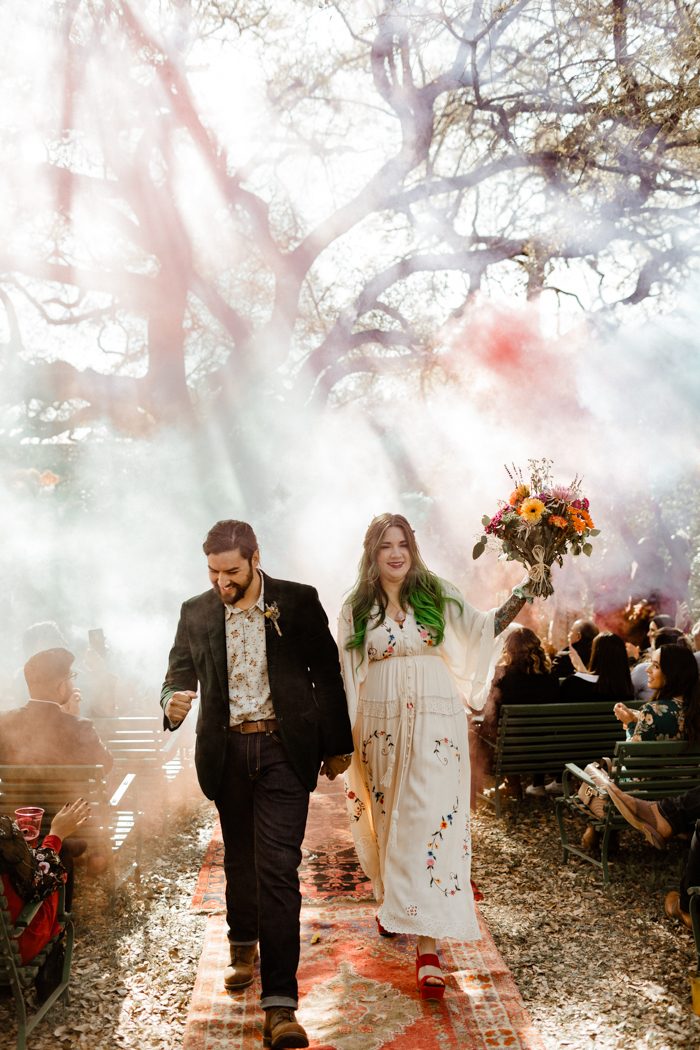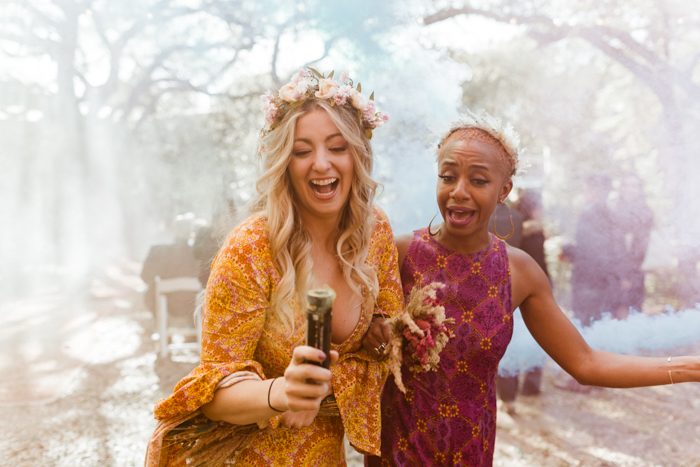 I'm far from traditional so I didn't want anyone to match. I got my inspiration for the girls from vintage 70s prints and just so happened to have an amazing connection to a line out of Australia who fit my vision perfectly. The girls some in dresses and some in jumpsuits all wore different 70s inspired prints that they chose with chunky heels and jewelry of their choosing.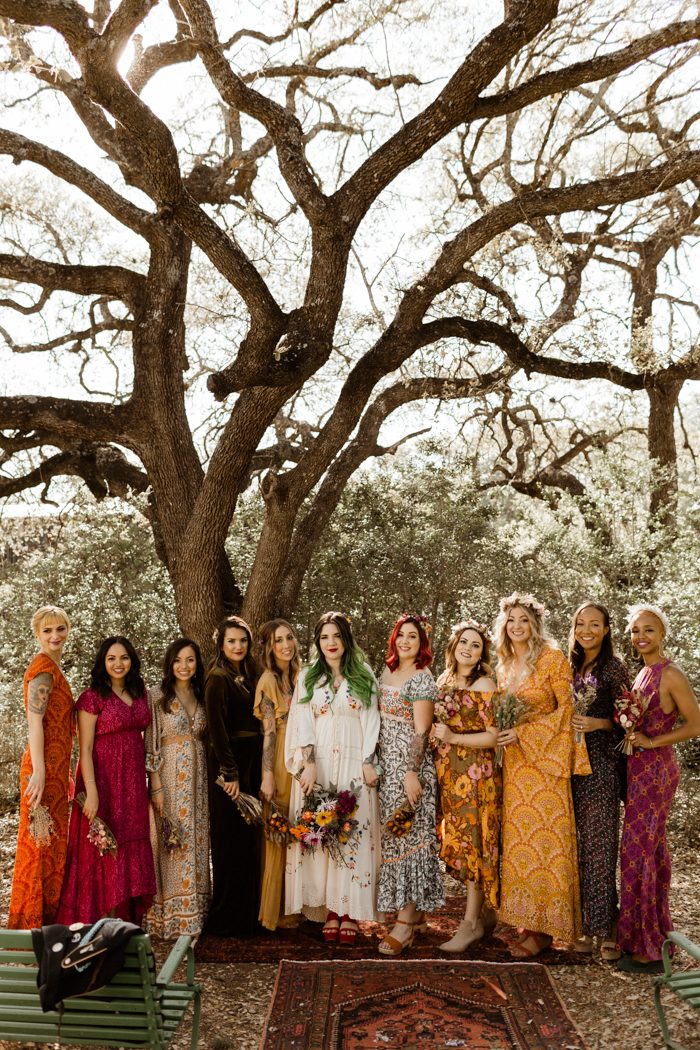 SHOP THIS LOOK: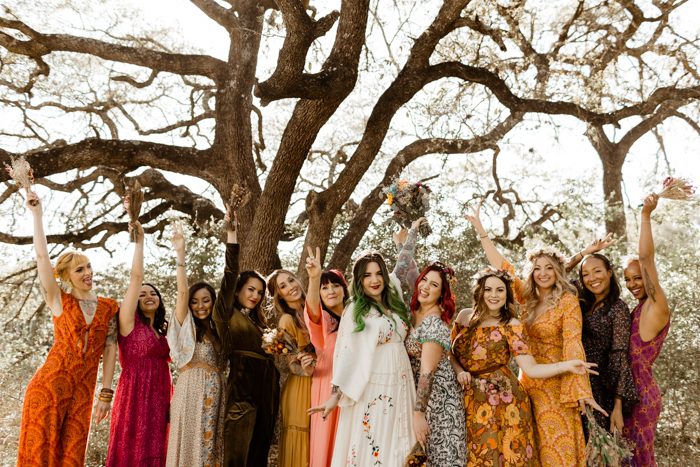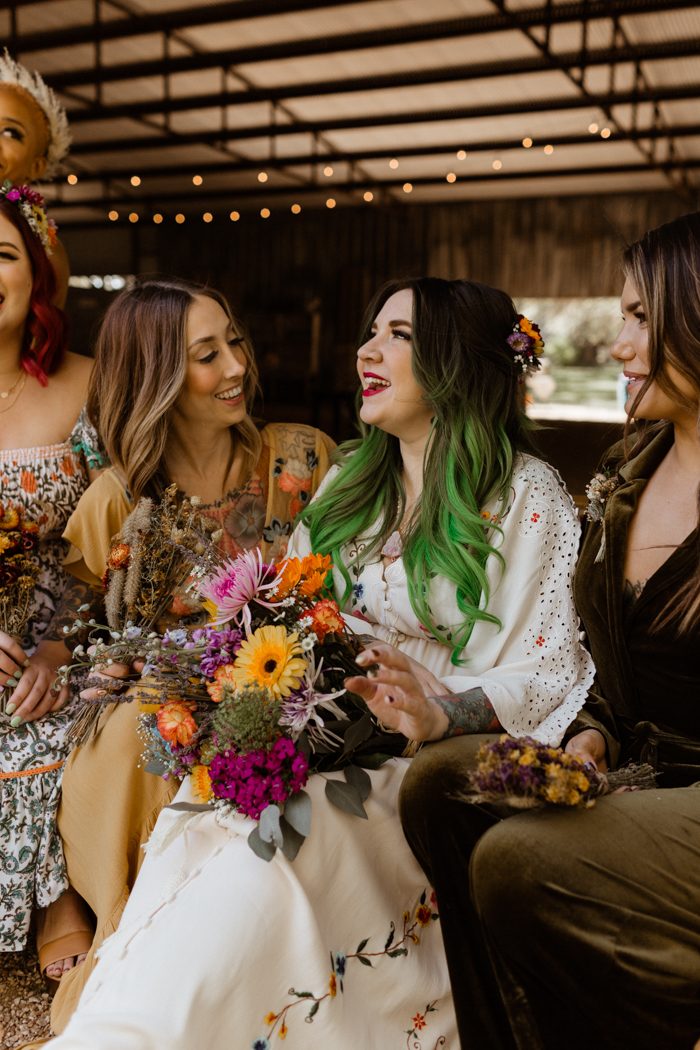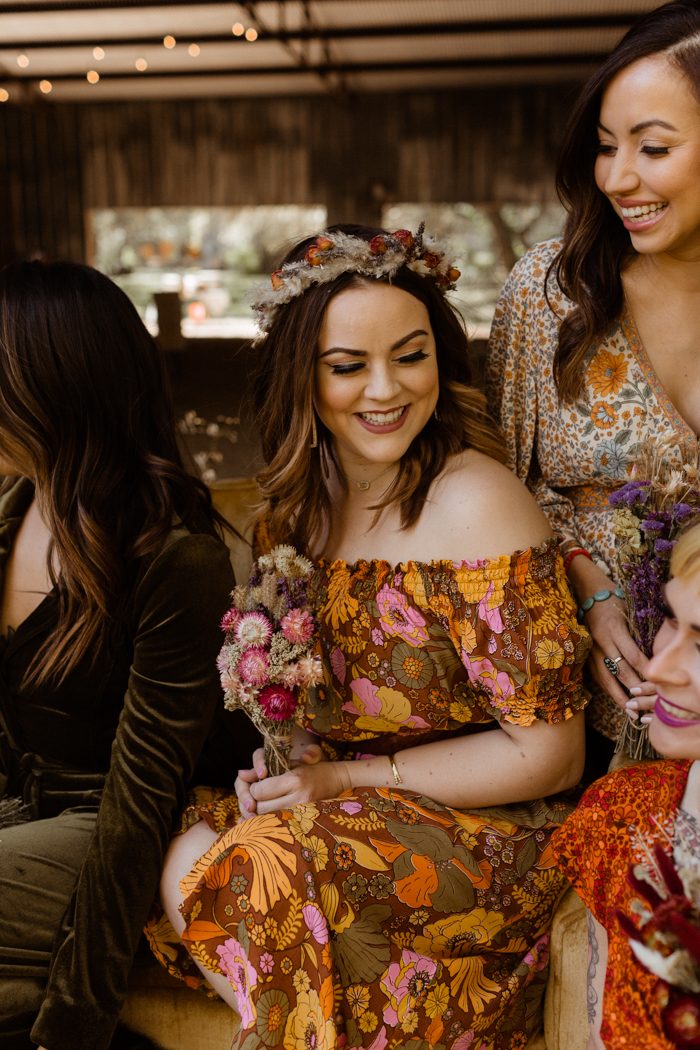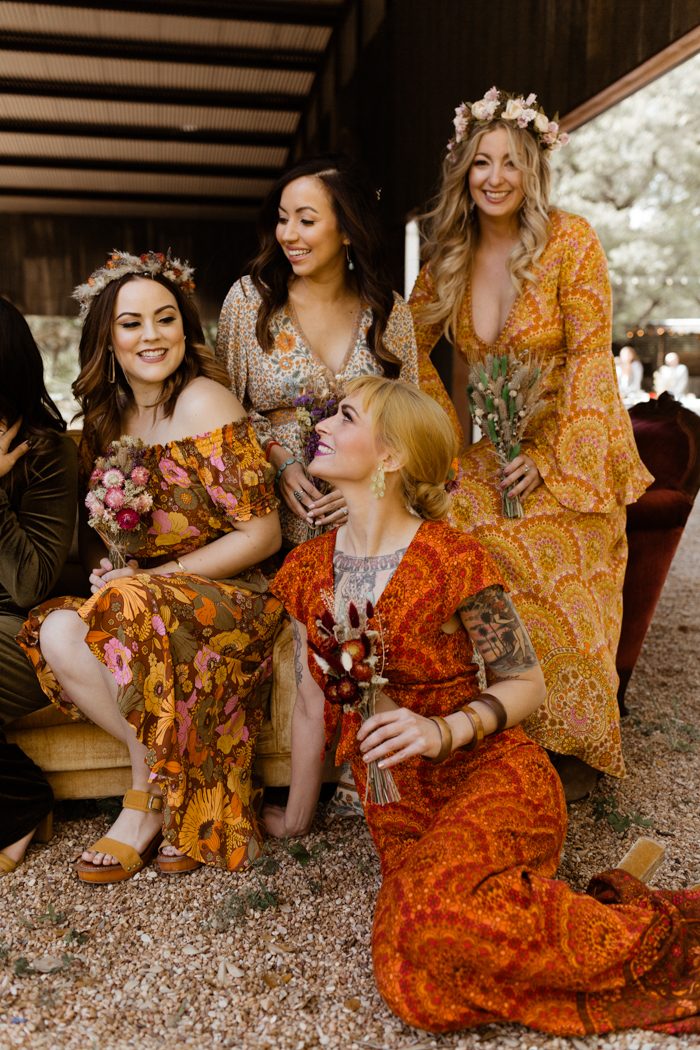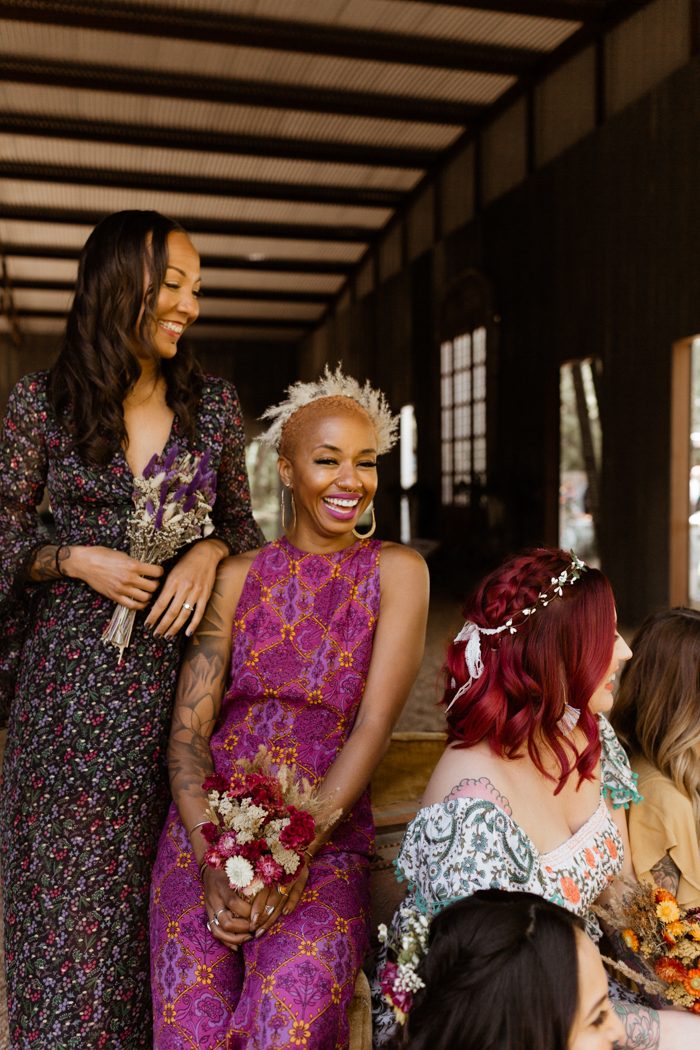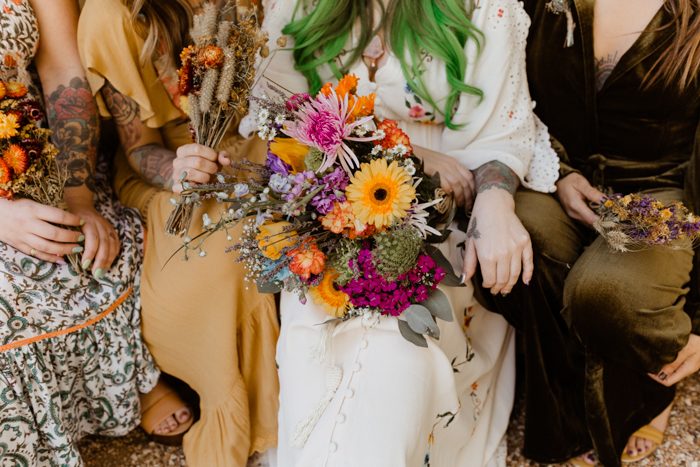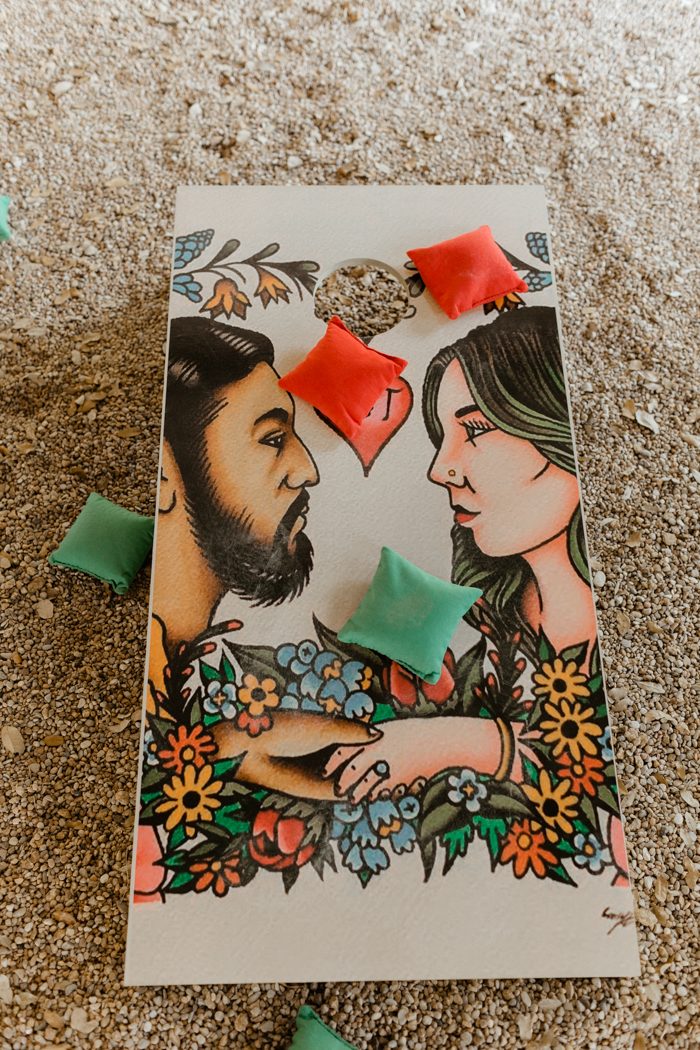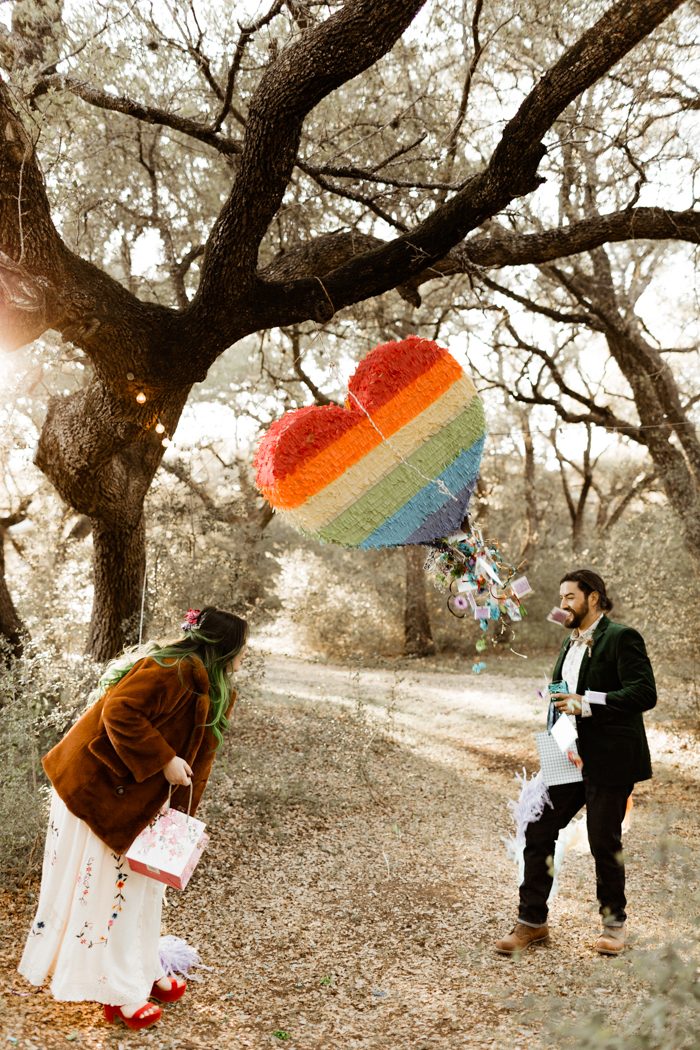 Wedding planning advice from the bride: Take your time in deciding all the things you know matter most to you. Delegate tasks for your wedding party to help you with and always remember it's supposed to be fun and special. Never let stress ruin that magic.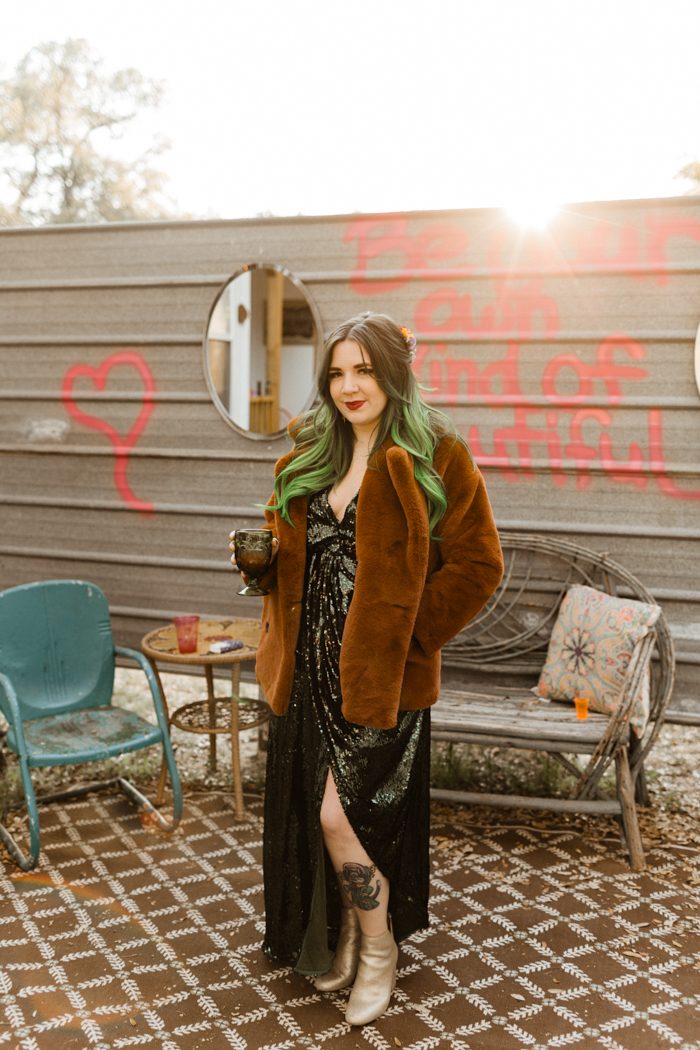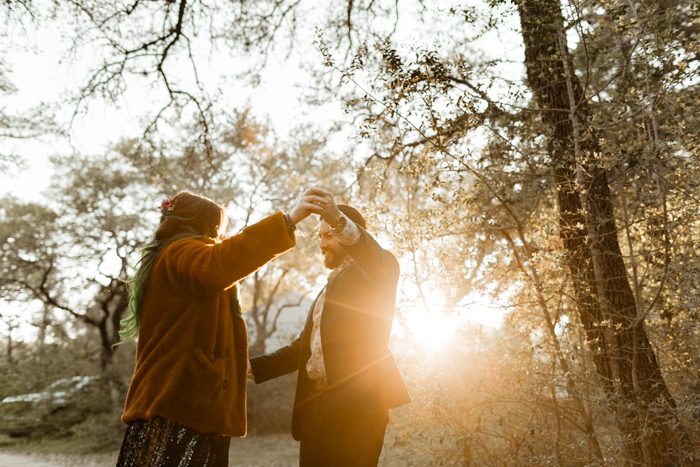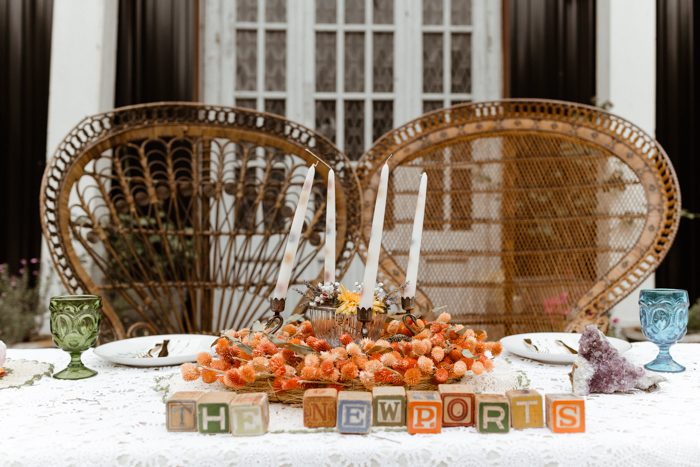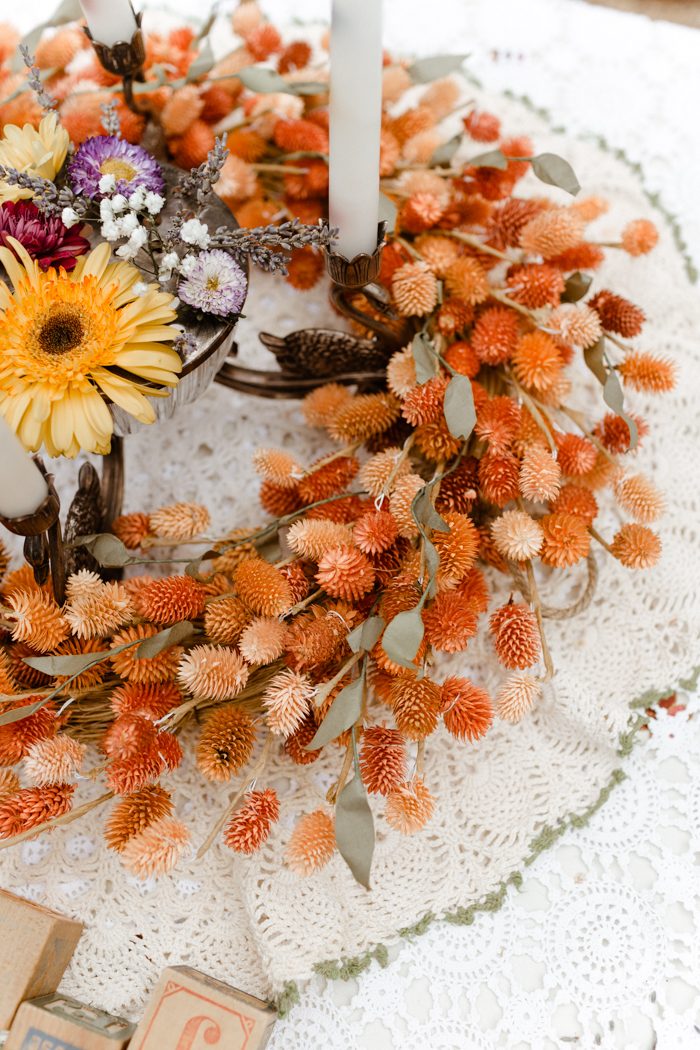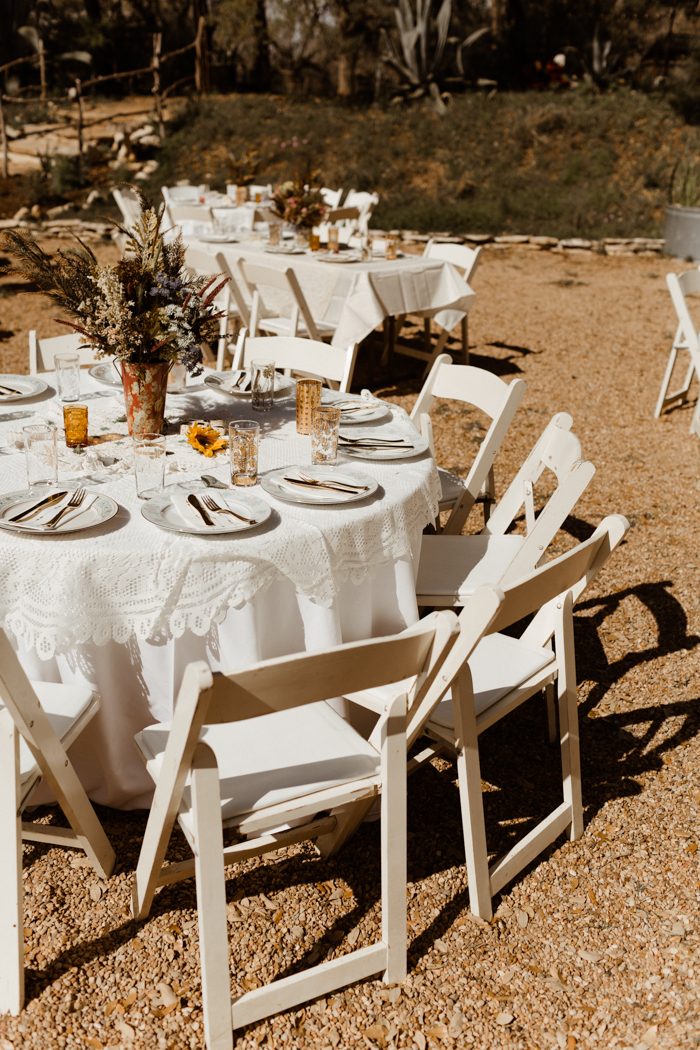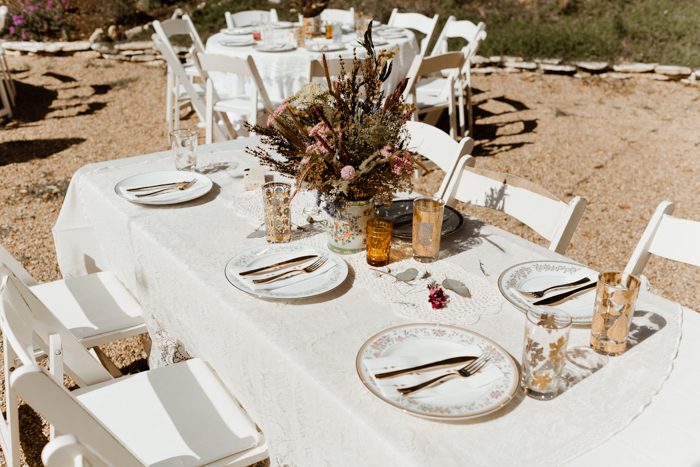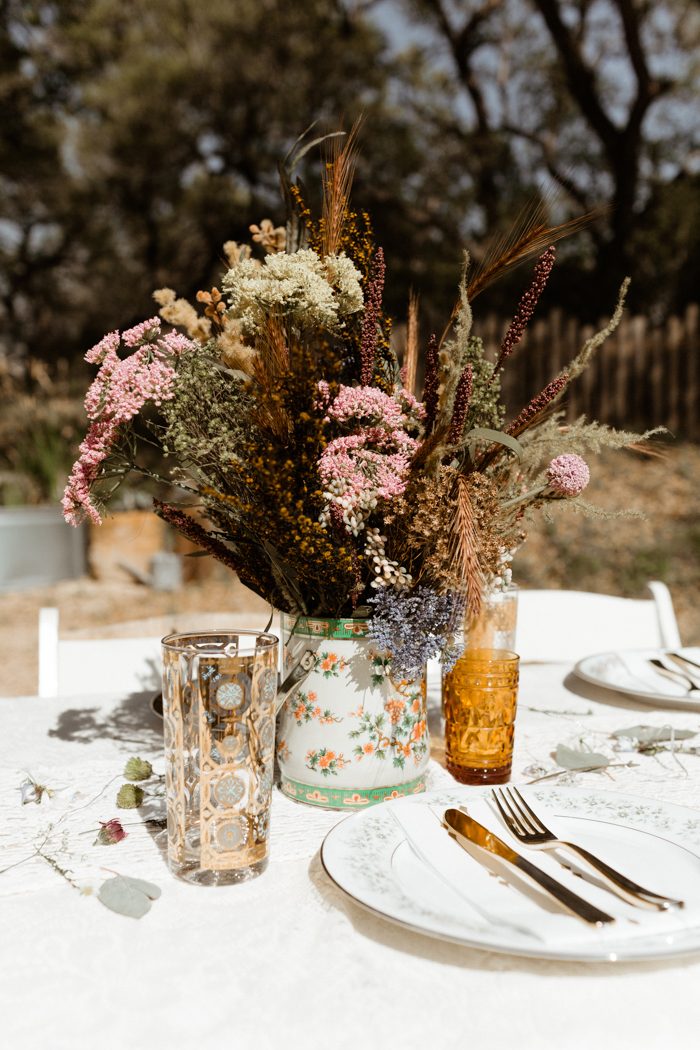 We searched and toured MANY venues, but I had a special feeling the moment we turned on the property of Rambling Rose Ranch. From the antique architectural salvage the owner had collected, the amazingly beautiful oak trees that surrounded the entire property, the dance floor outlined with antique window panes, to the farm animals ready to greet you. It was just right. After meeting with the owners who appreciated my weird and unique ideas we knew we found our match.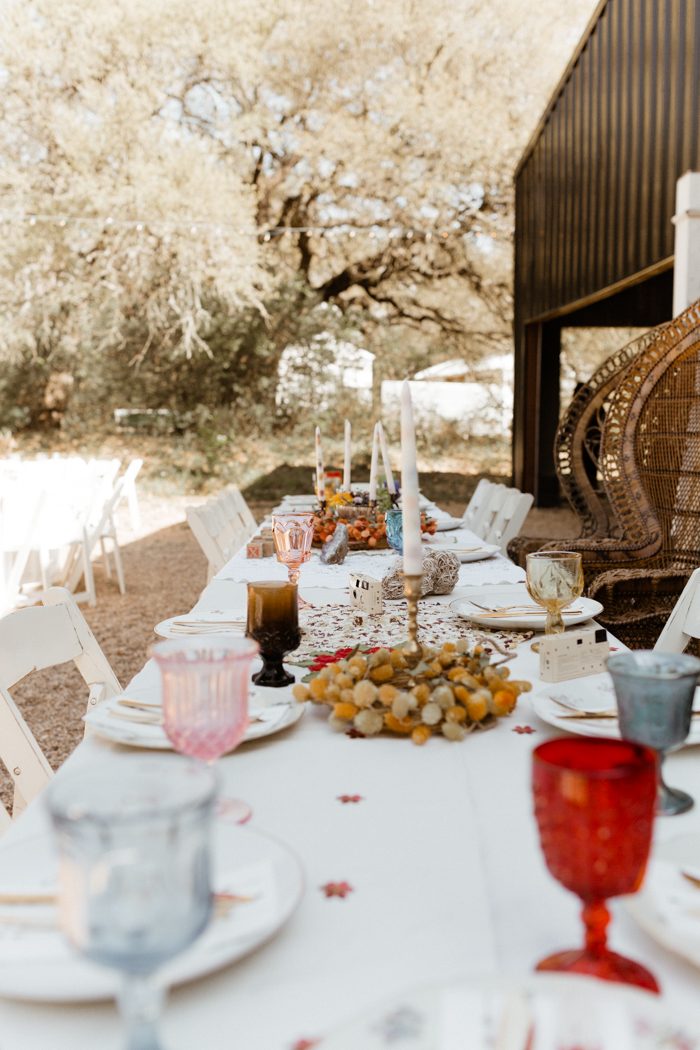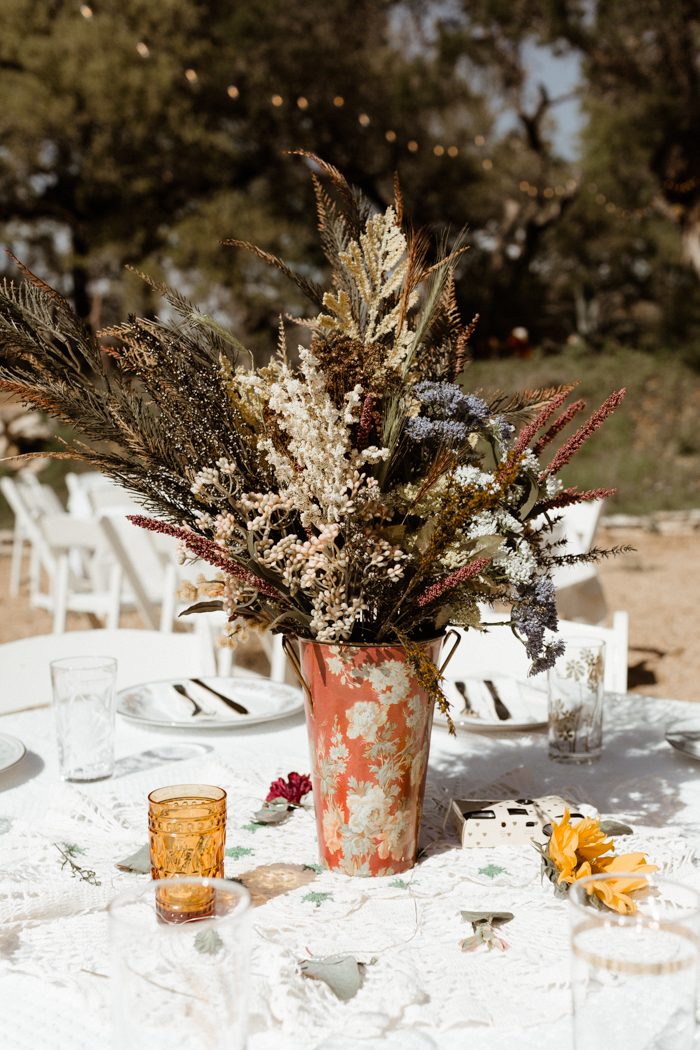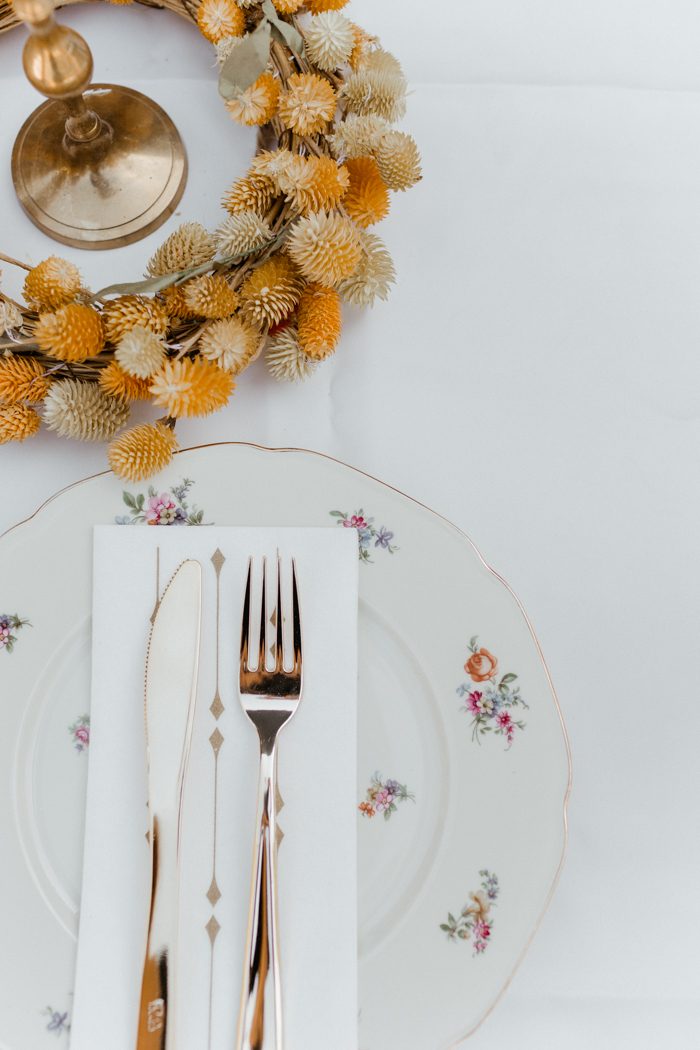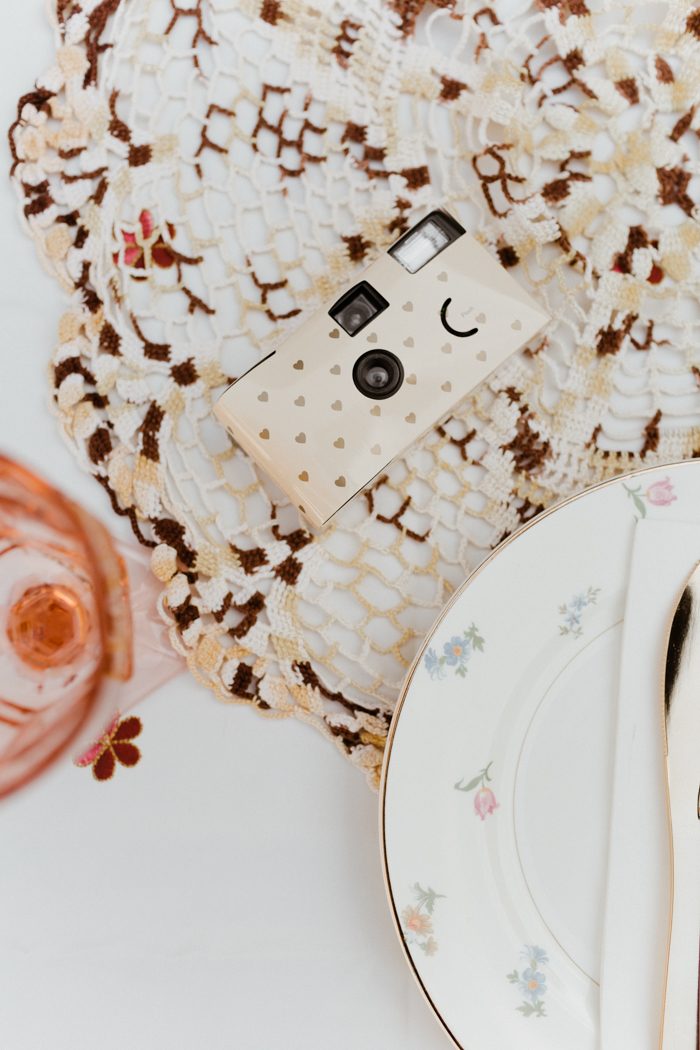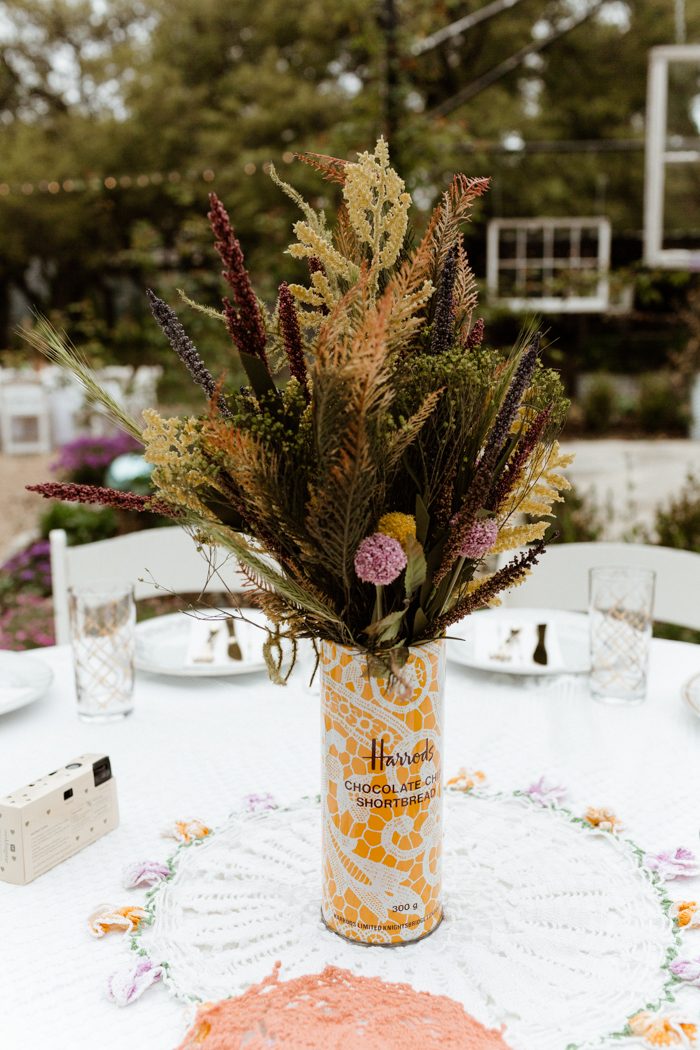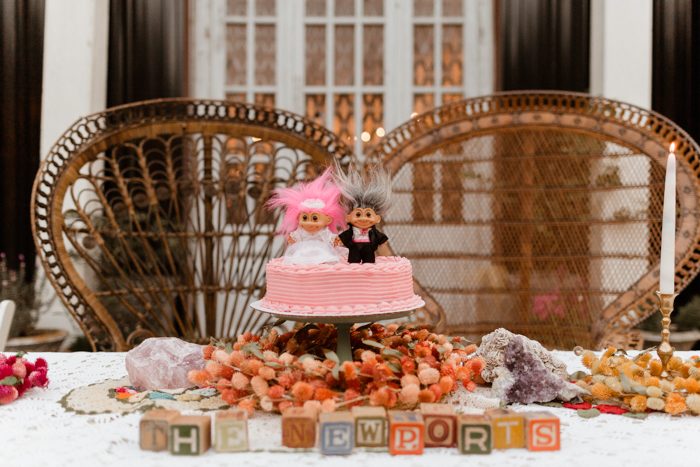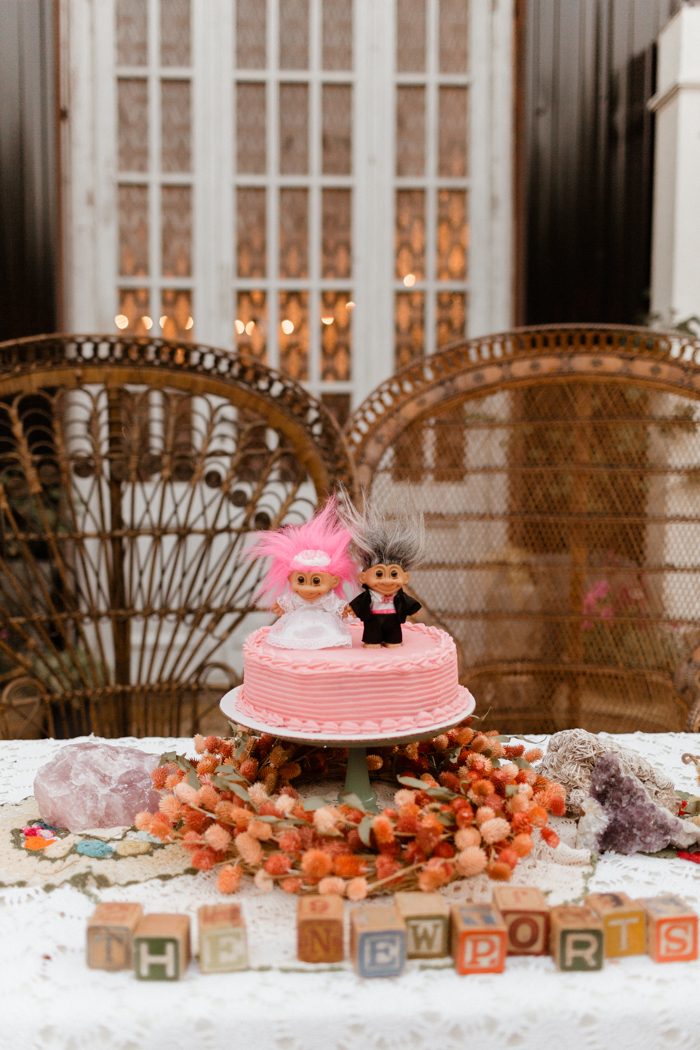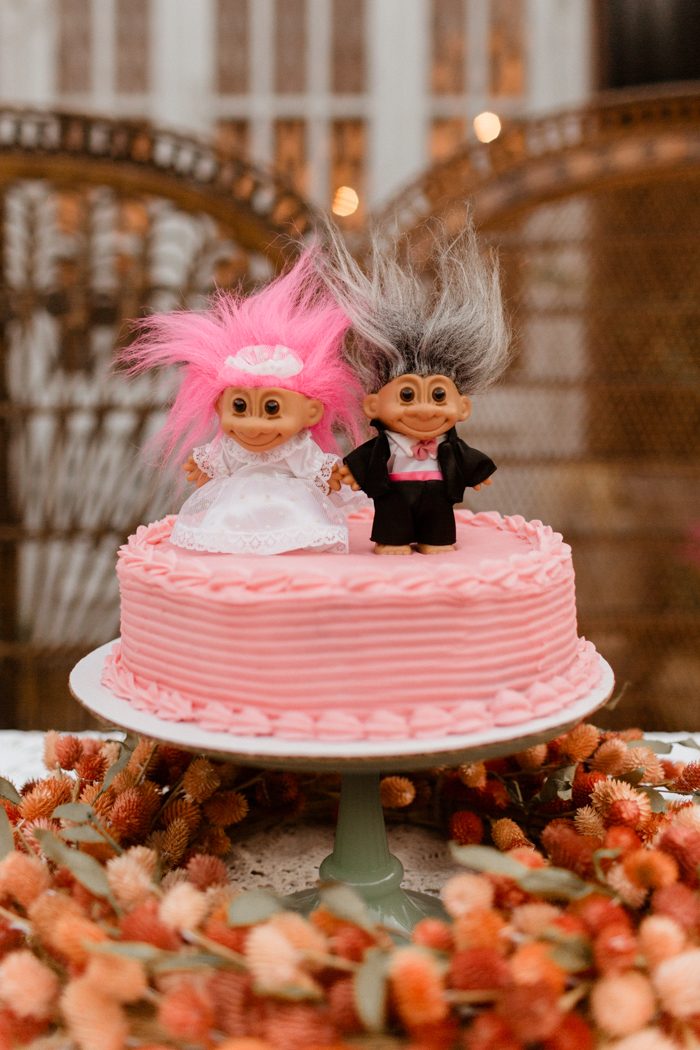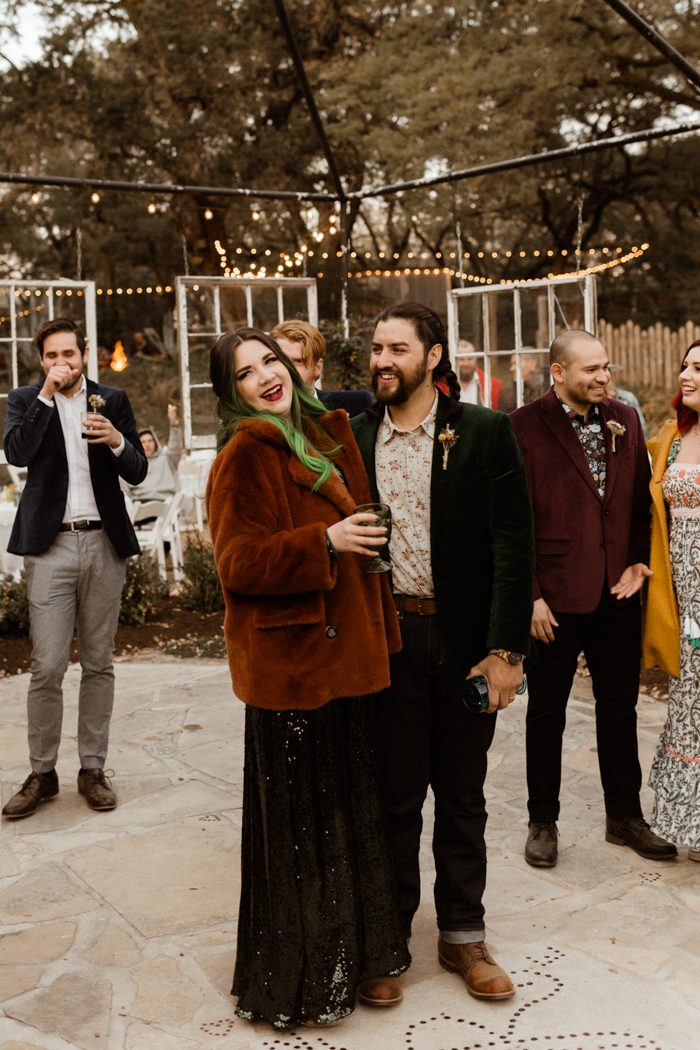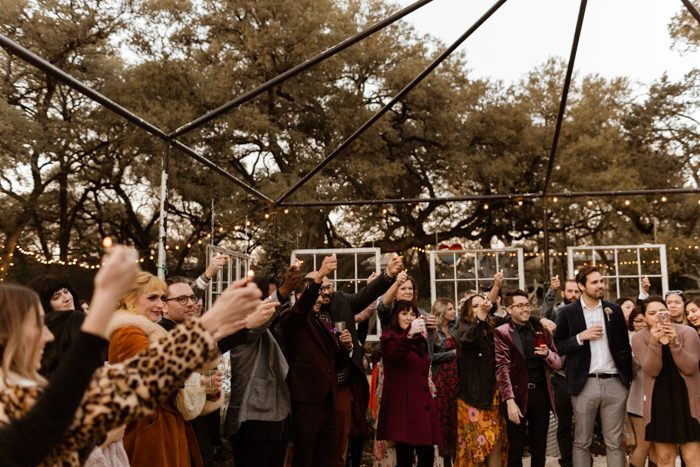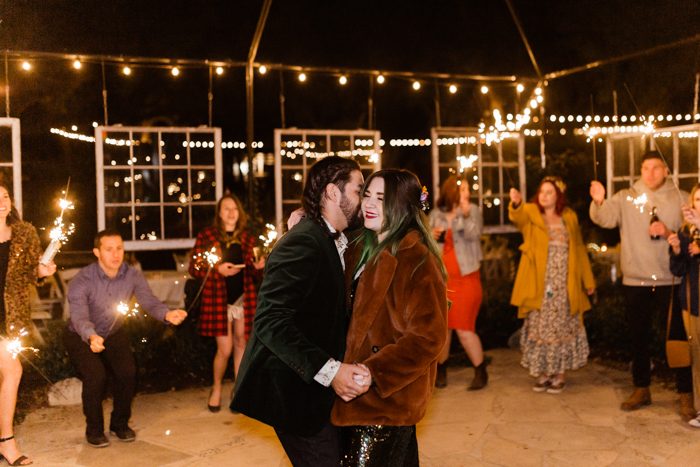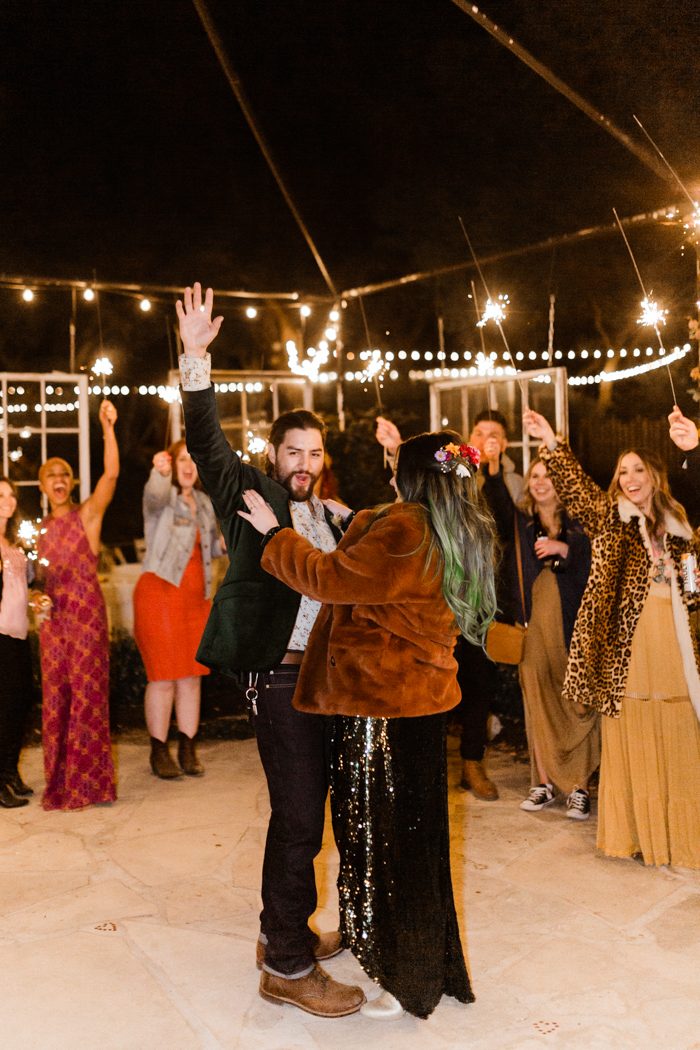 Cheers to Taylor and Javier on their groovy day, and many thanks to Brooke Taelor for sharing it with Junebug! Loving the 70s vibes from Rambling Rose Ranch? We think you'll be inspired by this moon and stars wedding at Oceanpoint Ranch.