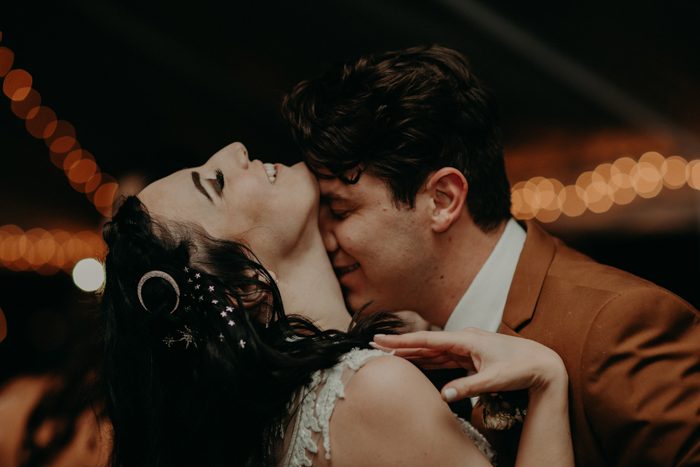 We are over the moon with adoration for Samantha and Cory's romantic, celestial inspired wedding day at Oceanpoint Ranch! With a love story that started under the night sky, the couple wanted to incorporate moons and stars into their non-traditional wedding day decor — and we. are. obsessed. Blazeny Wedding Designs planned a day that made it all come to life. From an array of beautifully crafted pieces—wooden teepees, tables, games, and ceremony arch—by Nanette Art & Design and boho Roots Co. Macramé creations, this theme was done with such class and perfection. We can't wait for you to see more photos of Cory's retro, burnt orange ASOS suit and Samantha's celestial accessories and BHLDN gown. Before you get to the spectacular photographs from this day at Oceanpoint Ranch, we also had to give a shout of gratitude to Rubi Z Photo who was there to capture every detail and expression of love!
The Couple:
Samantha & Cory
The Wedding:
Oceanpoint Ranch, Cambria, CA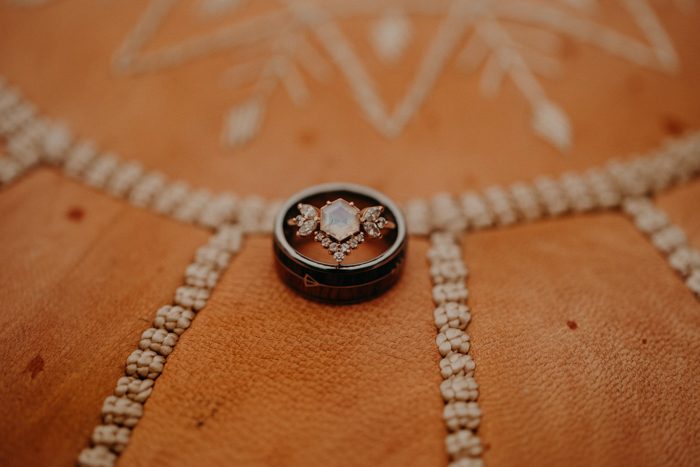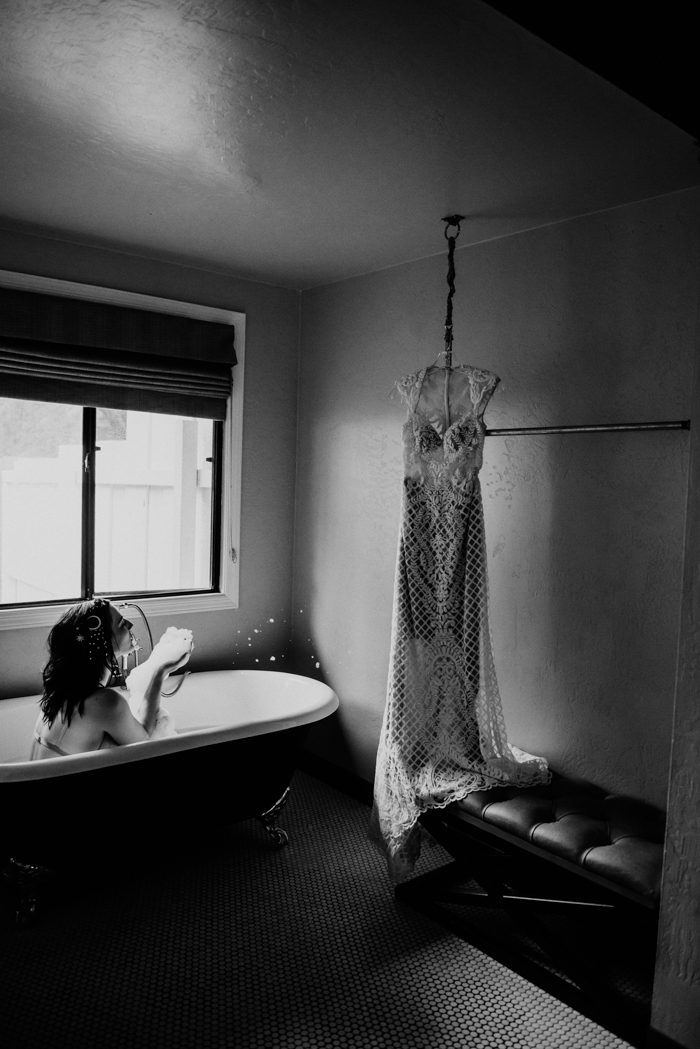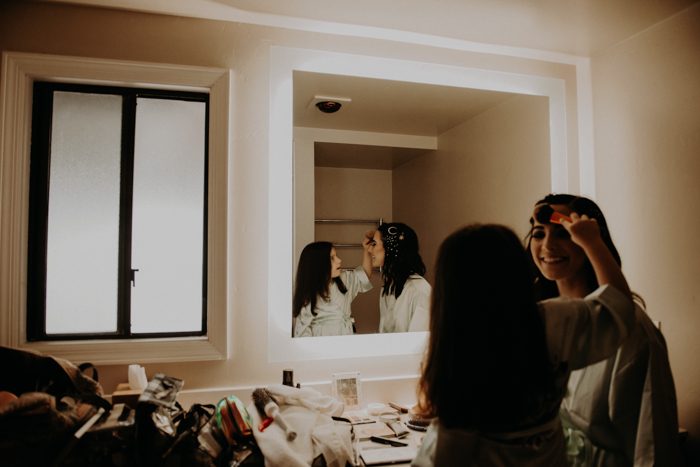 We wanted a 70's boho moonchild vibe with a hint of European class. Cory's suit was my favorite. His cognac colored suit was really reminiscent of my dads suit when he married my mom in the 70's. We wanted him as the groom to stand out and be a little more untraditional since we aren't your traditional couple.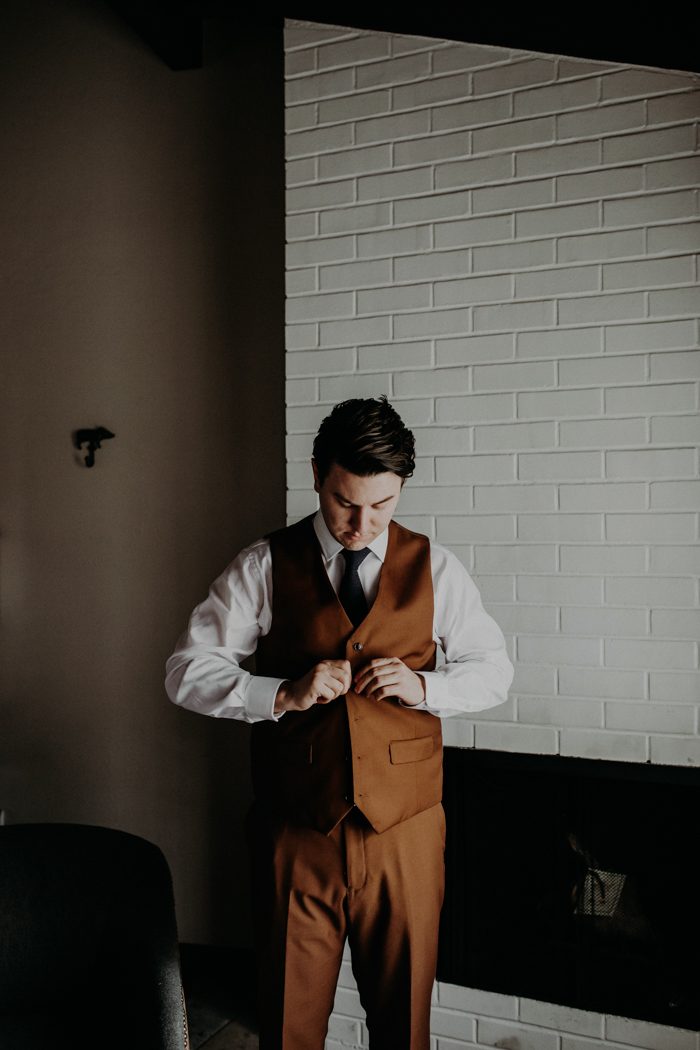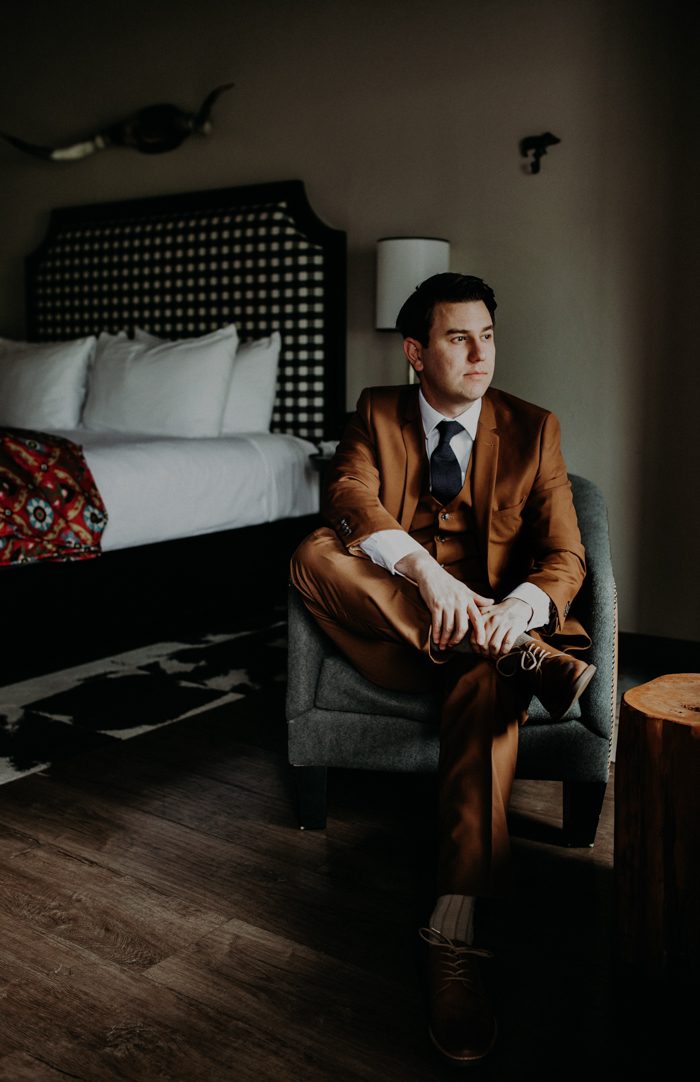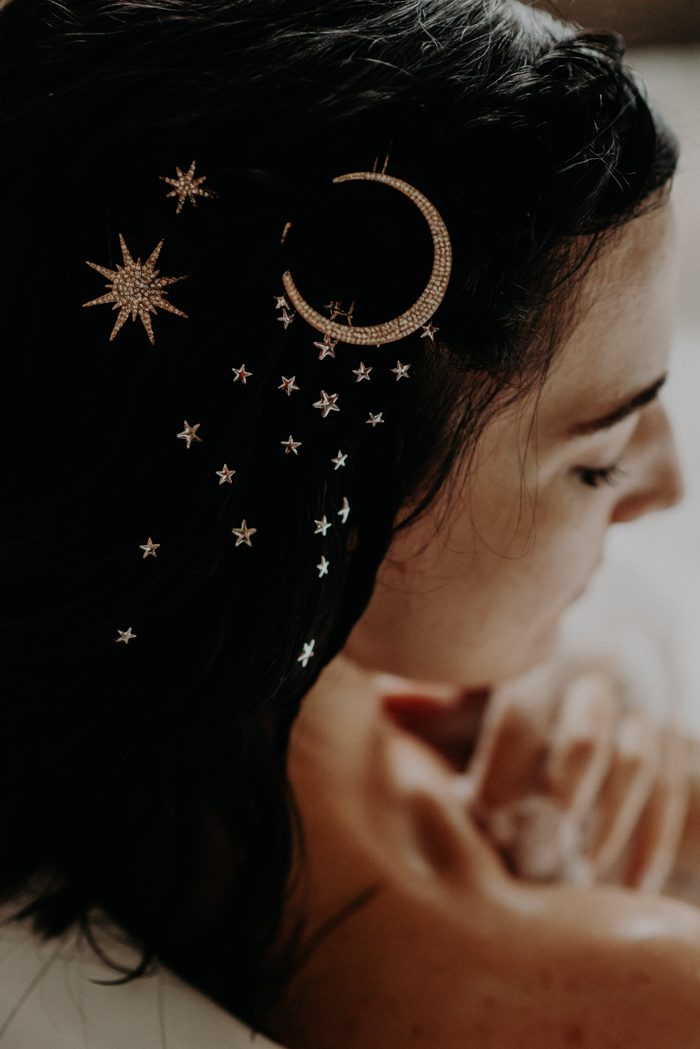 SHOP THIS LOOK: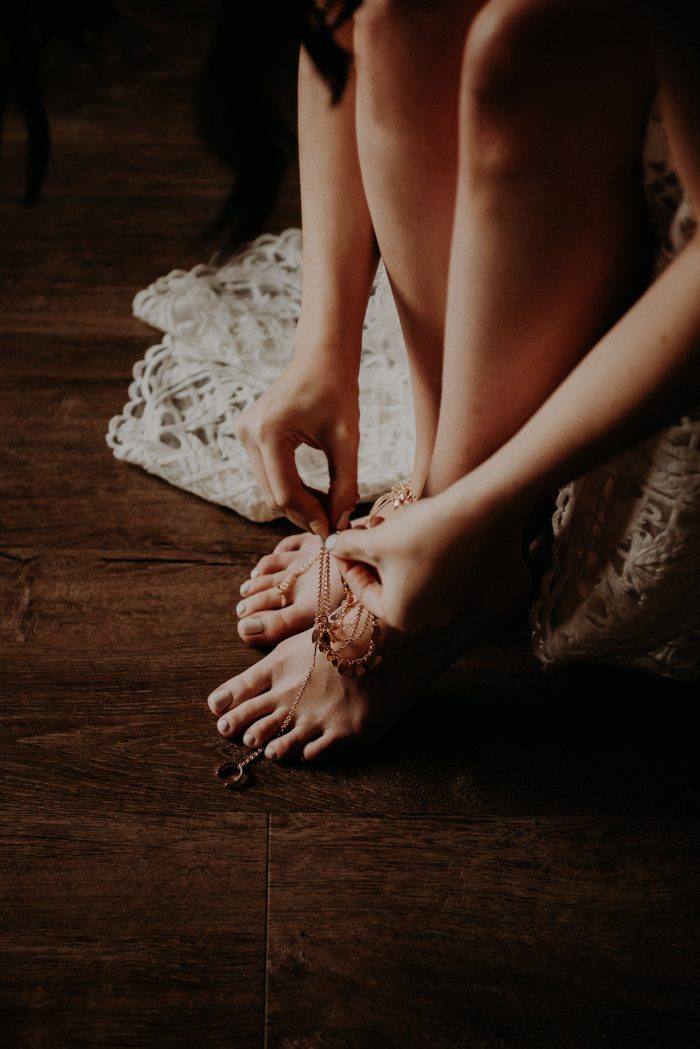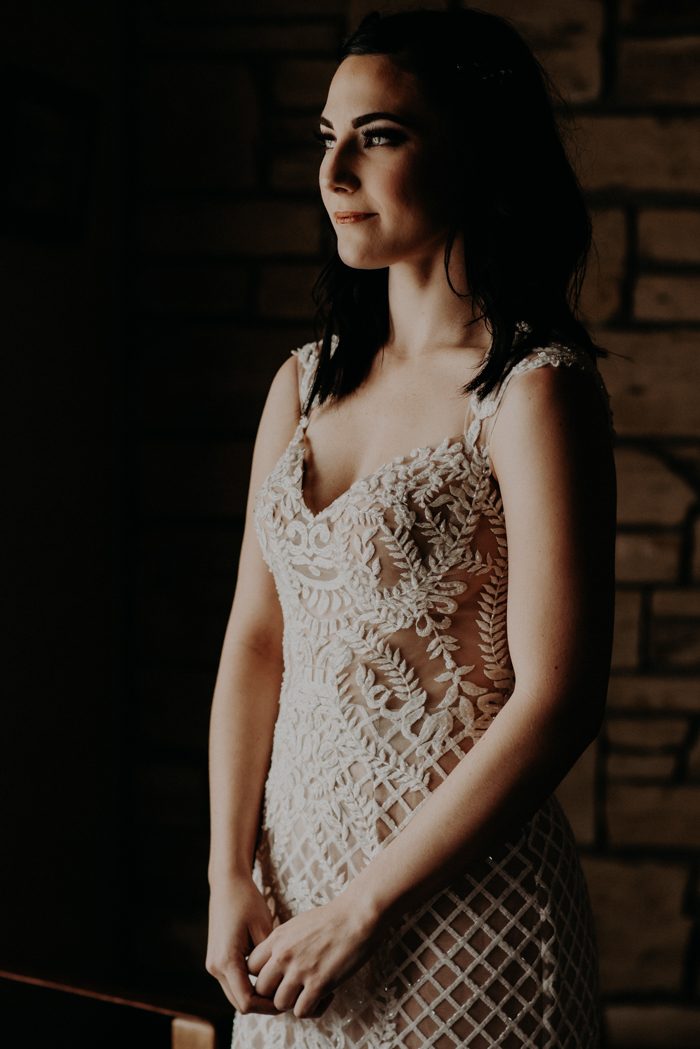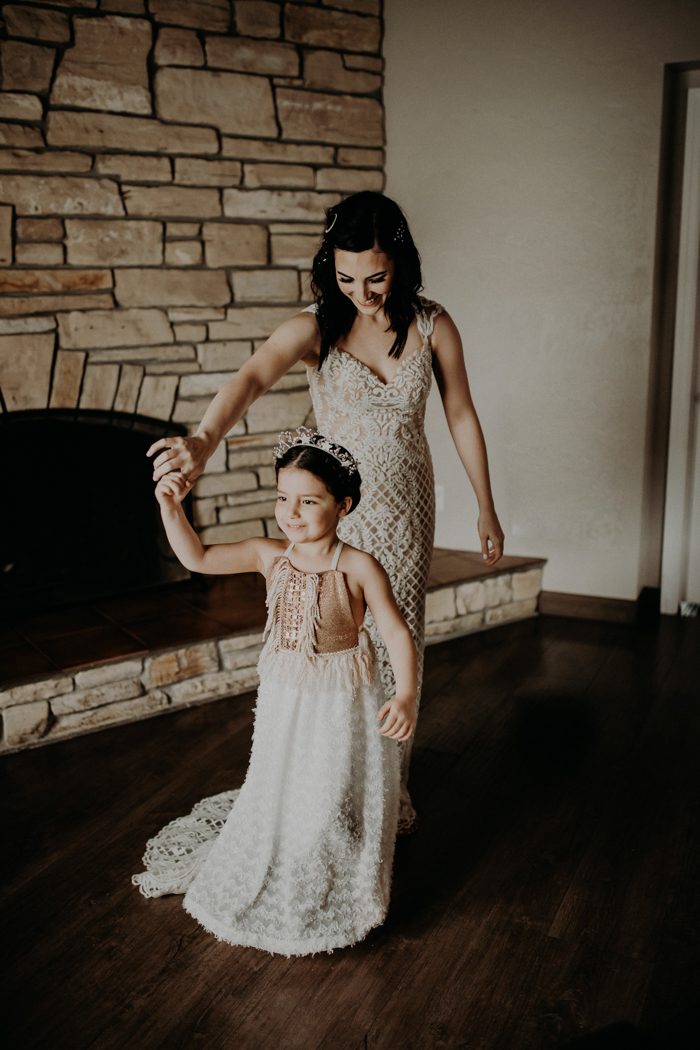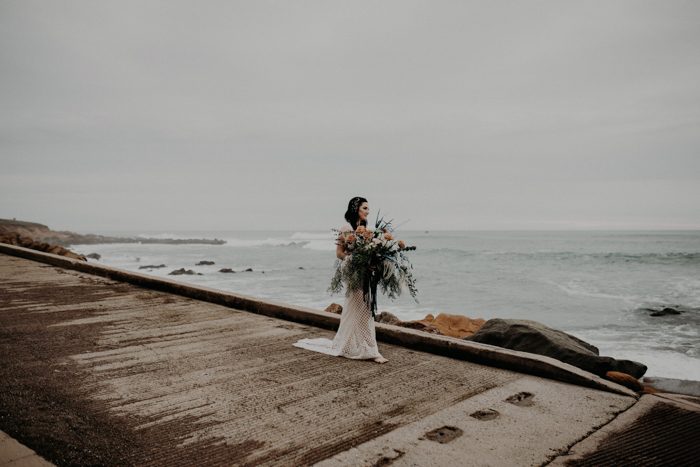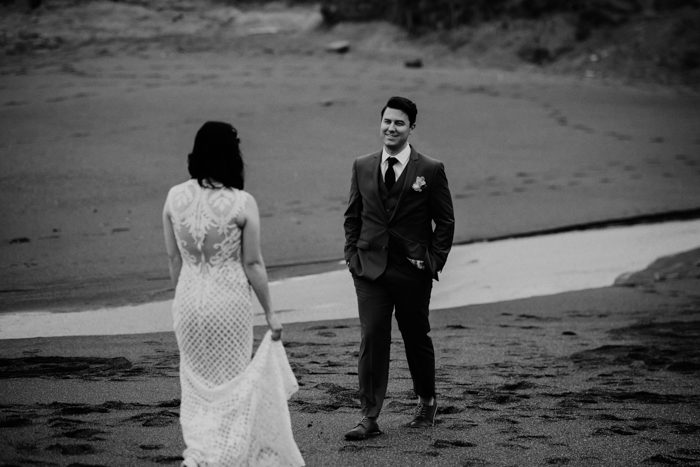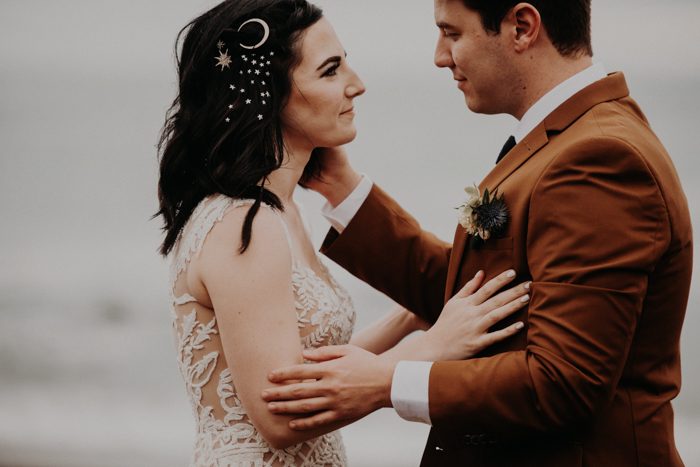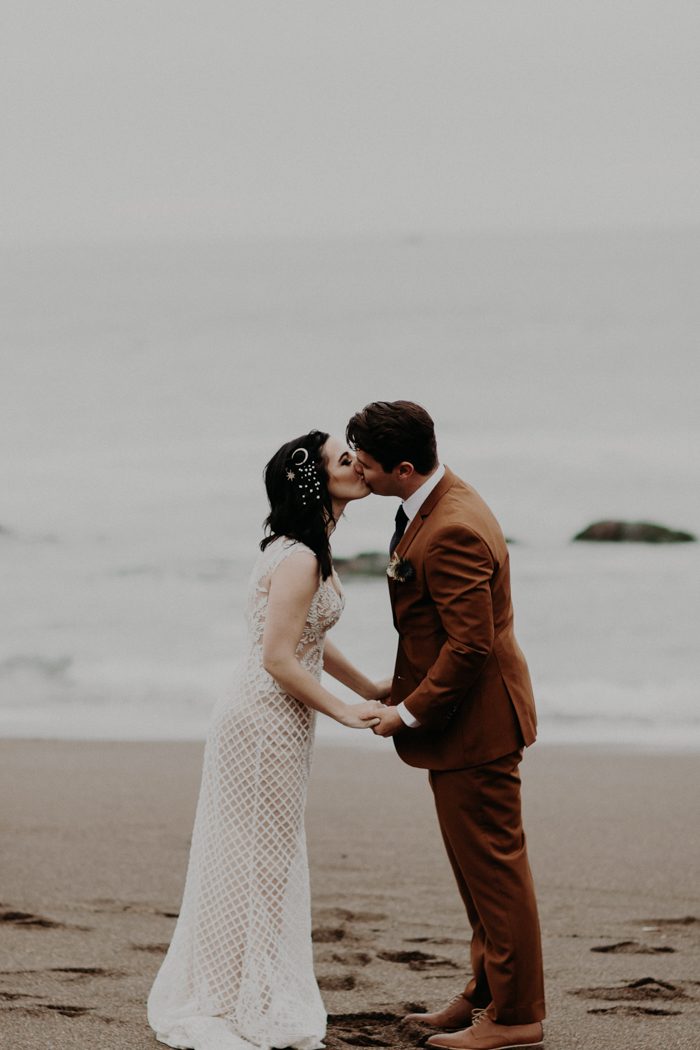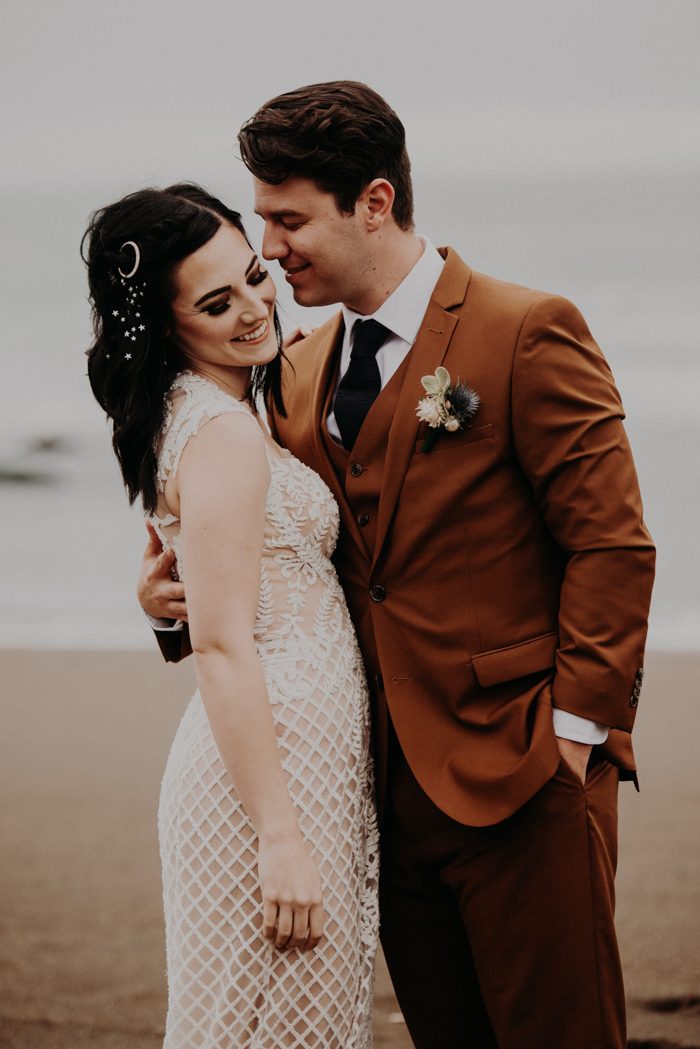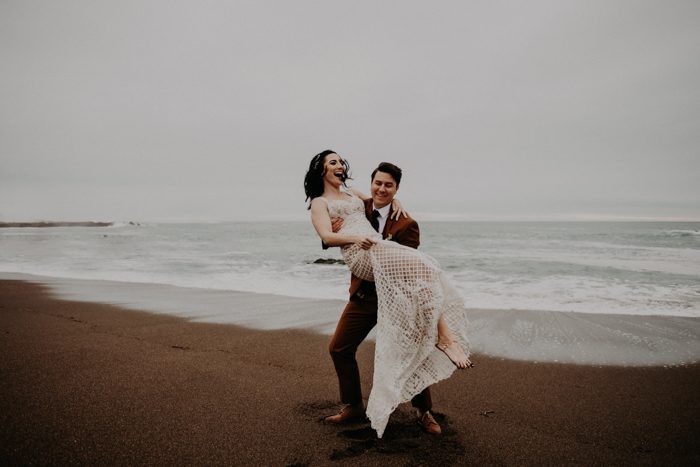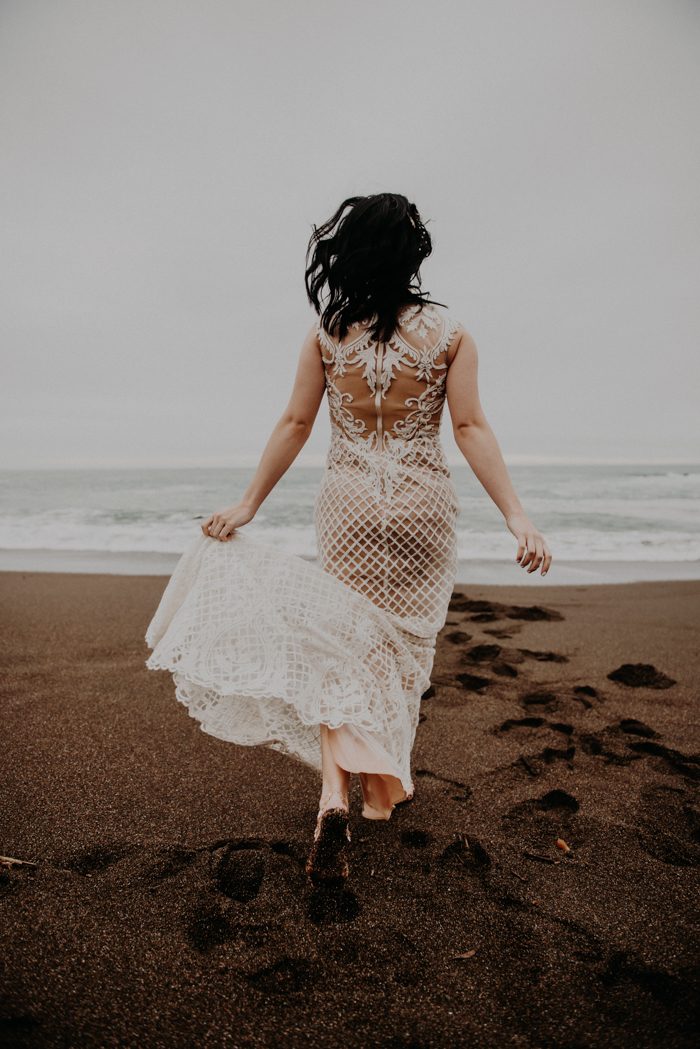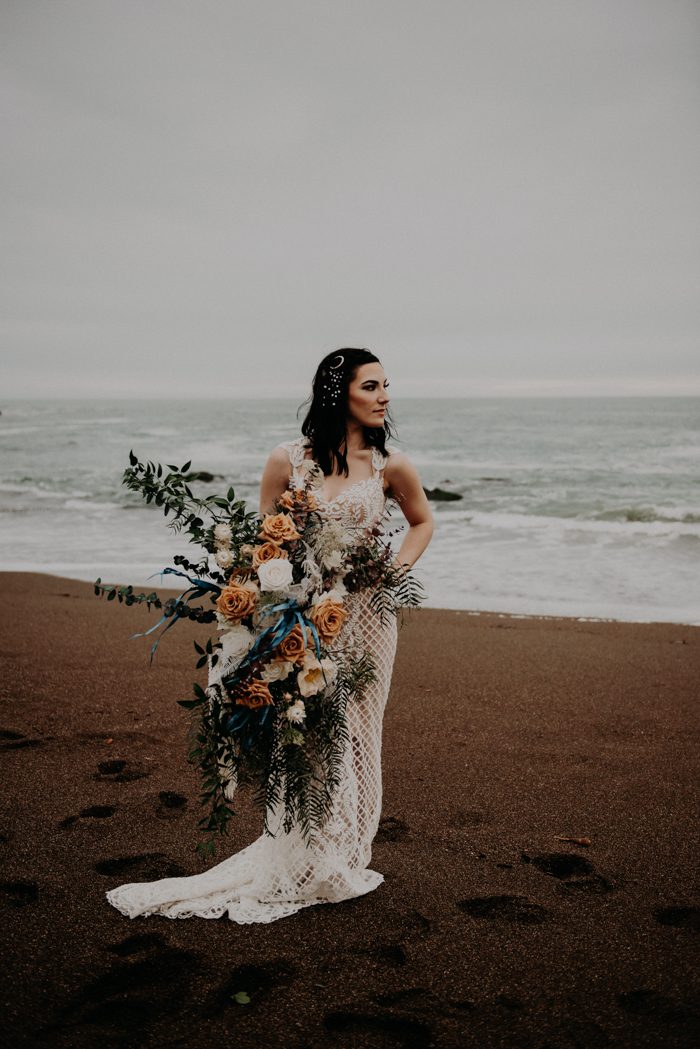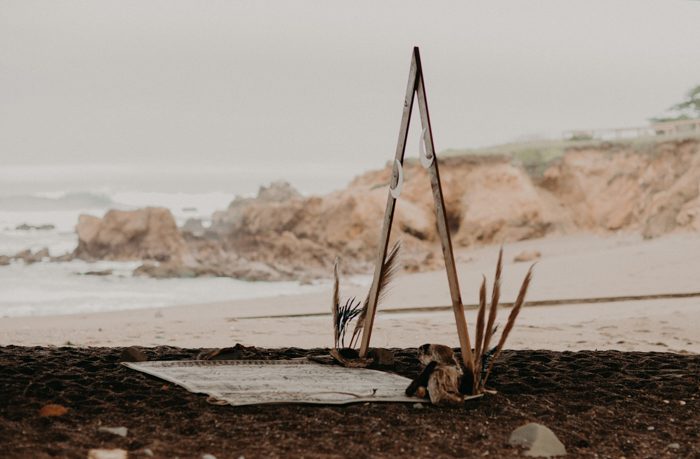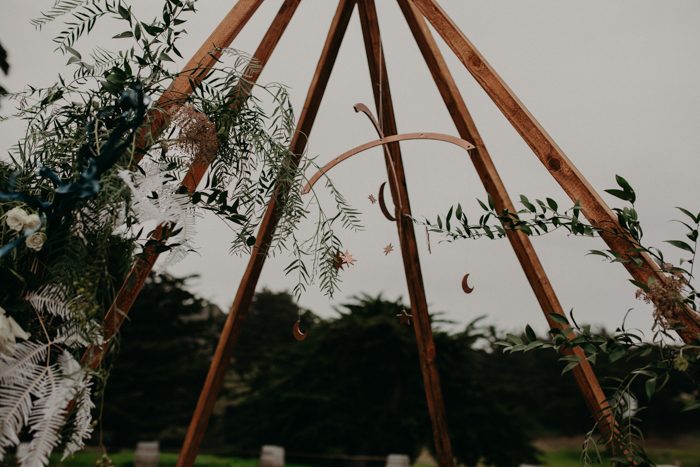 We knew we wanted to incorporate the moon and stars into our wedding because our love story all started with a dance under the moonlight, complete silence, and Cory singing me my favorite song. It was very romantic, and we got married a year to the day of that night. So it just felt right to let that night inspire our wedding day.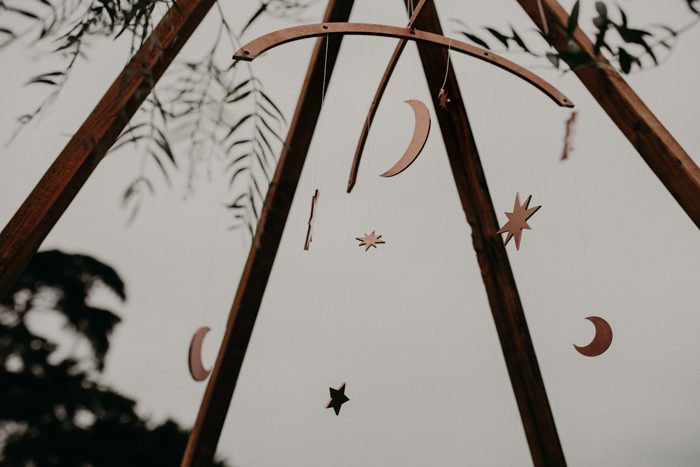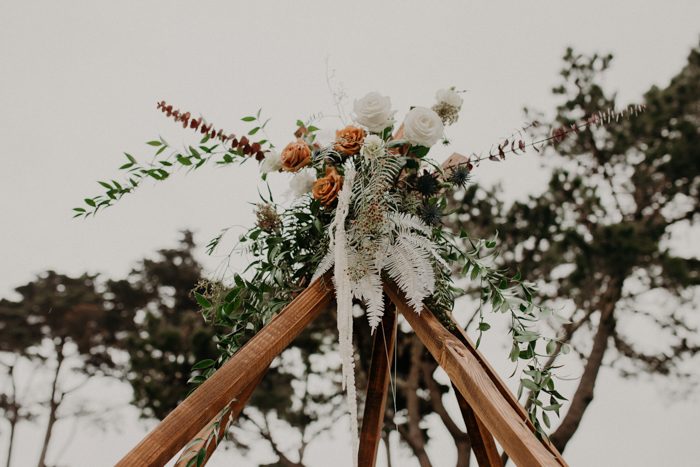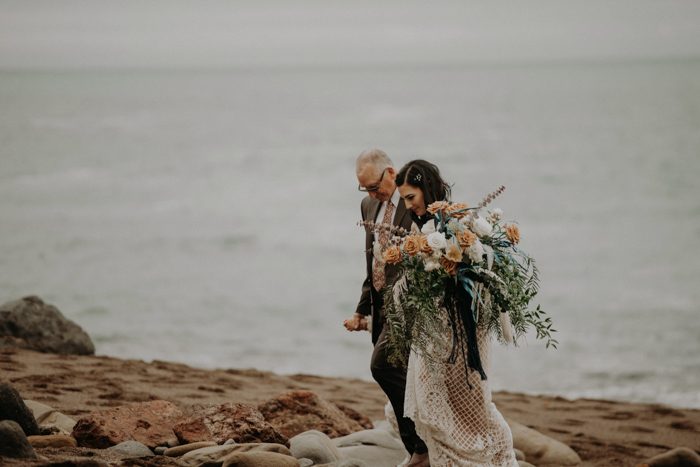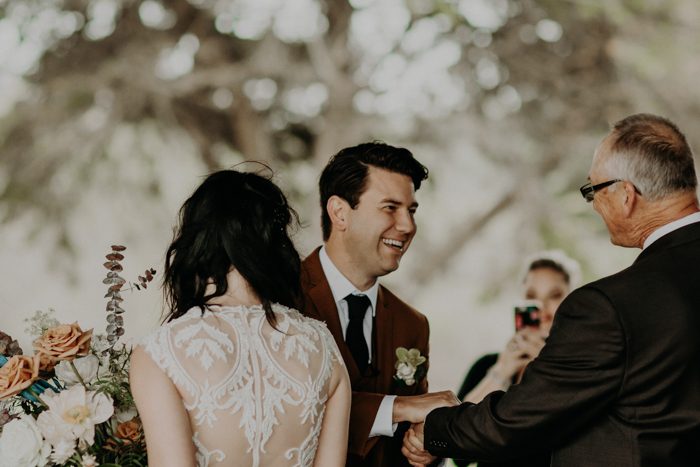 It rained our entire wedding day and with an outdoor venue, naked teepees and rugs for our dinner tables you think the day would have been ruined. But our friends and family embraced it with us, and it made for a truly romantic day!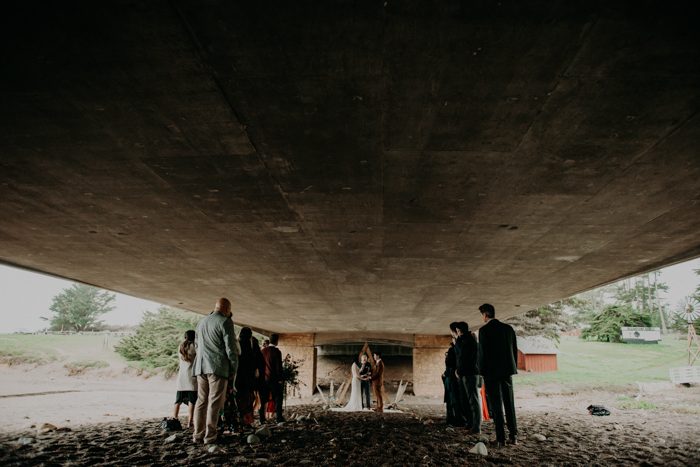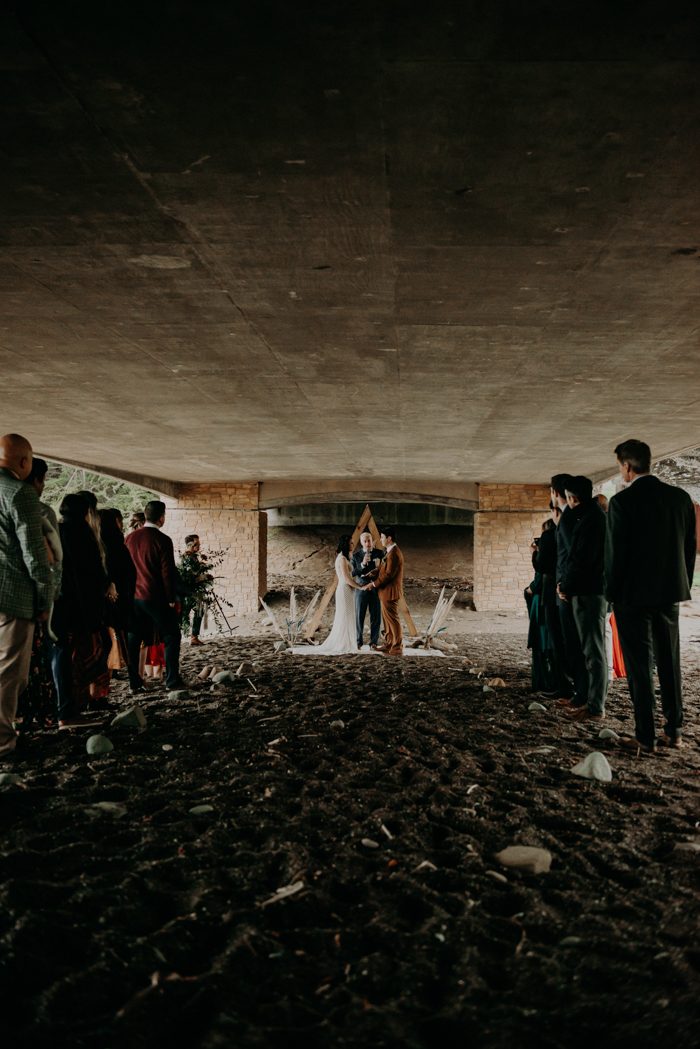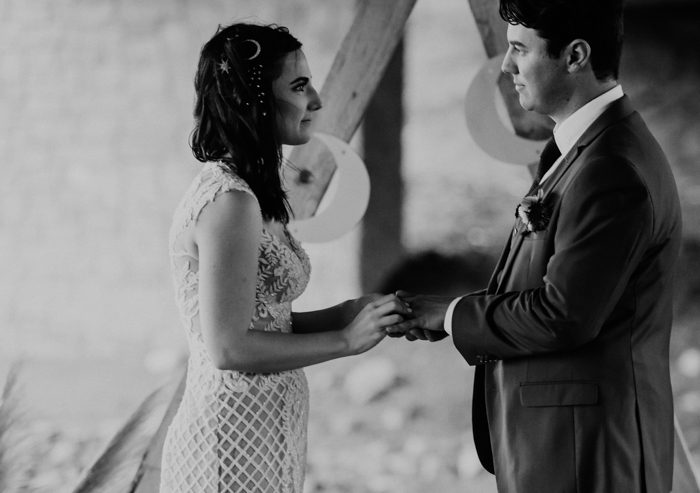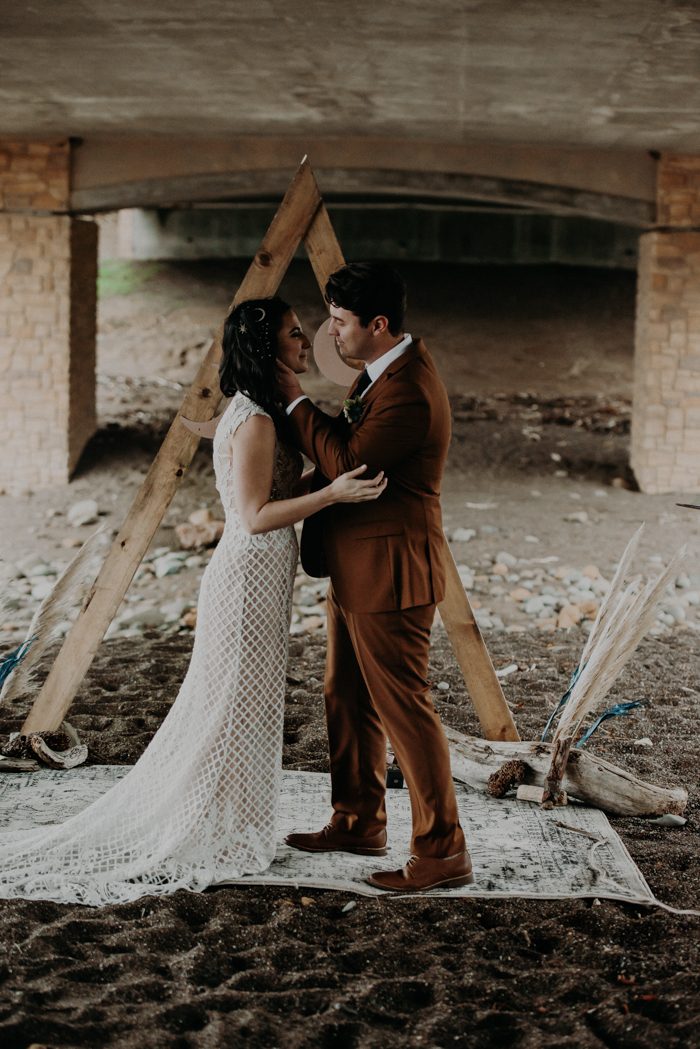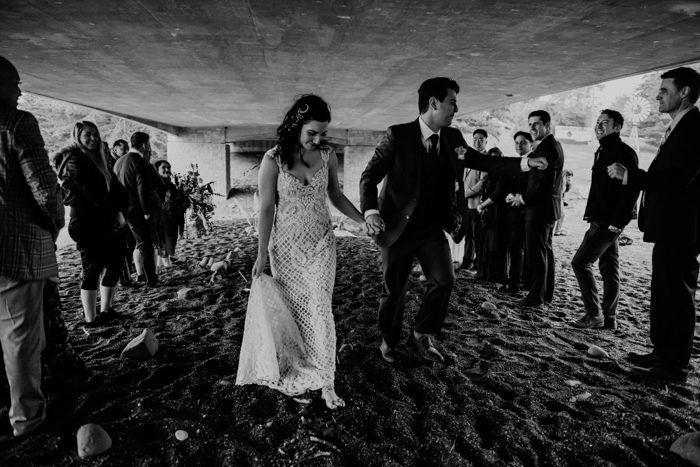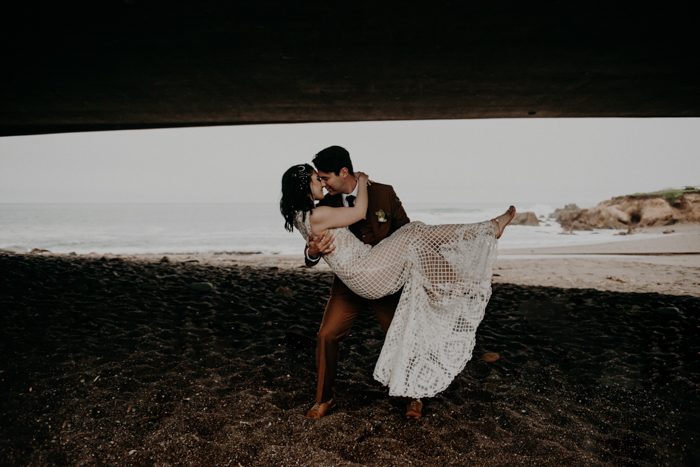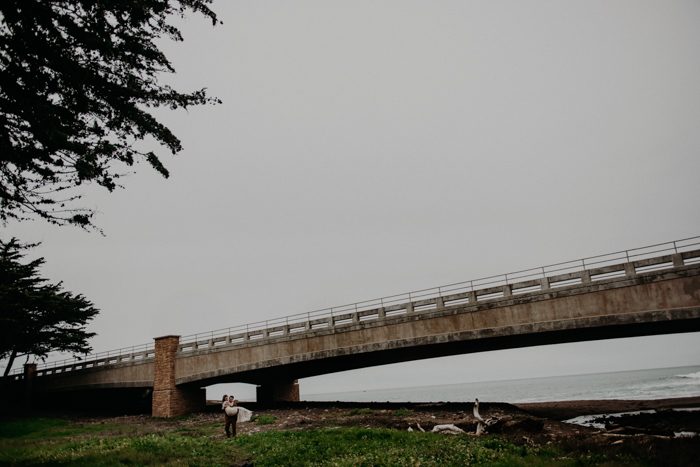 We slipped away after our ceremony in a private teepee hidden under a tree for a few minuets to soak in our first moments as husband and wife. It really allowed us to take a breath away from the hustle and bustle of the day and share that moment of "oh my god, we just got married!"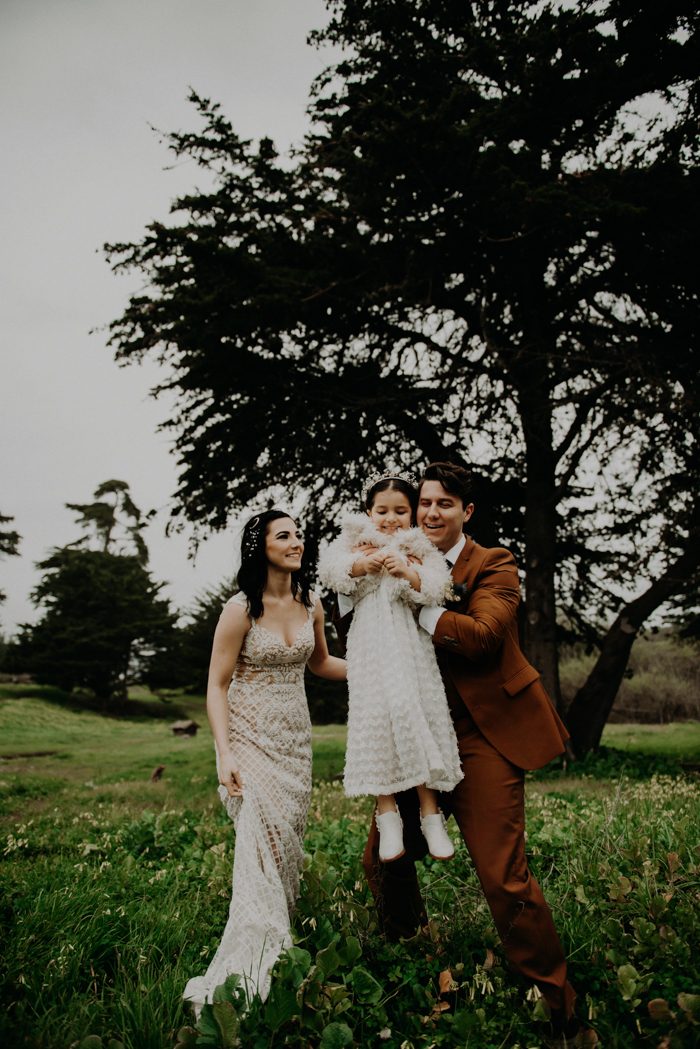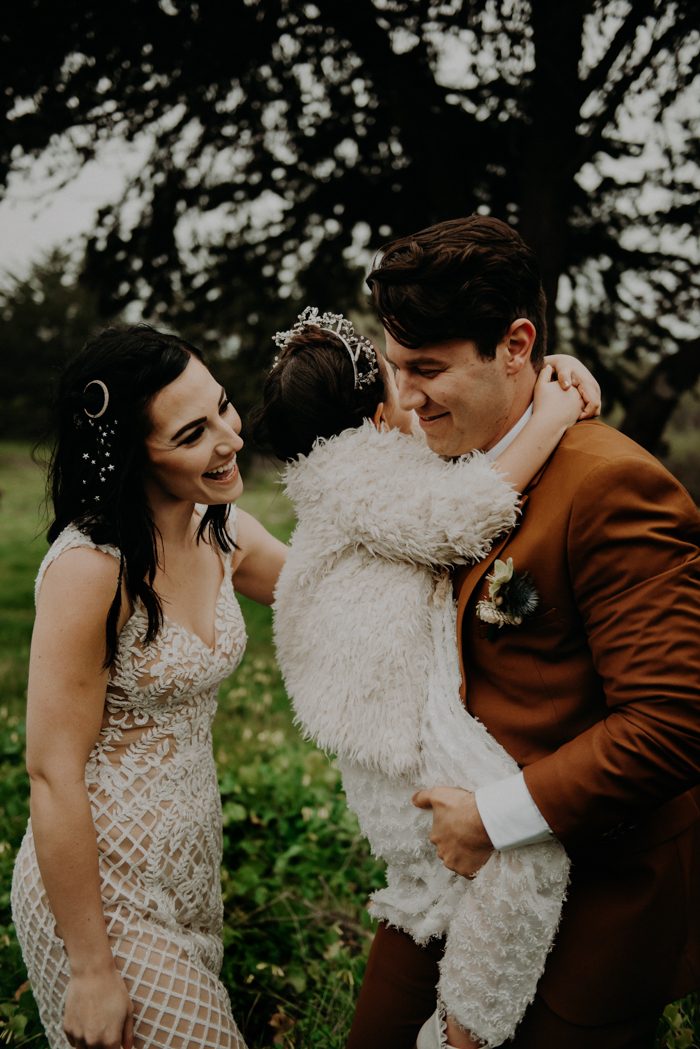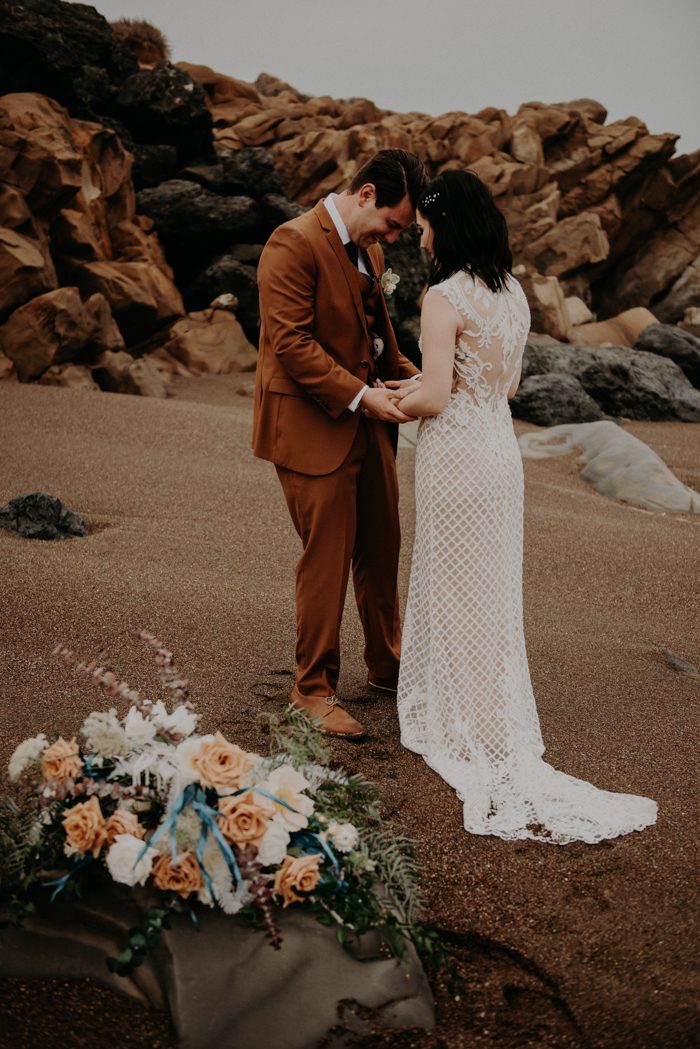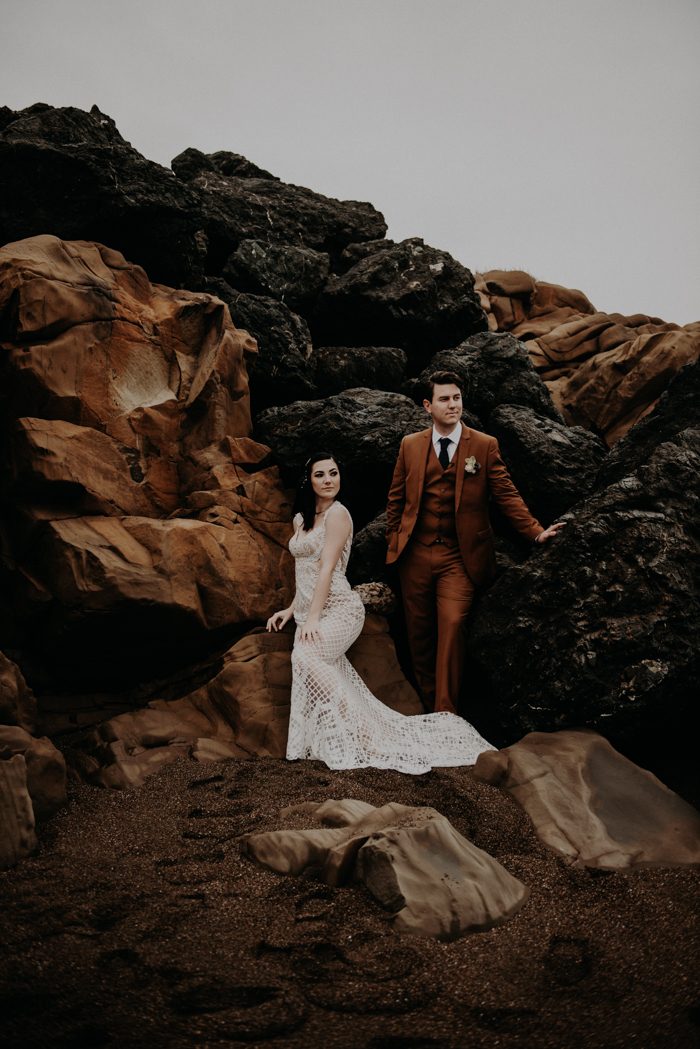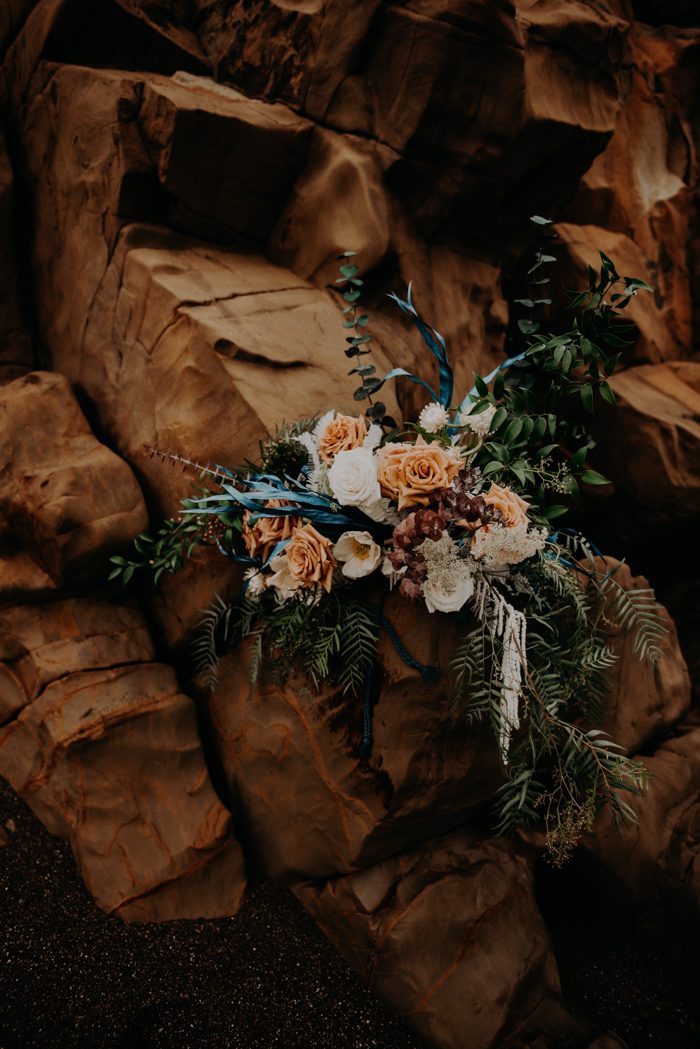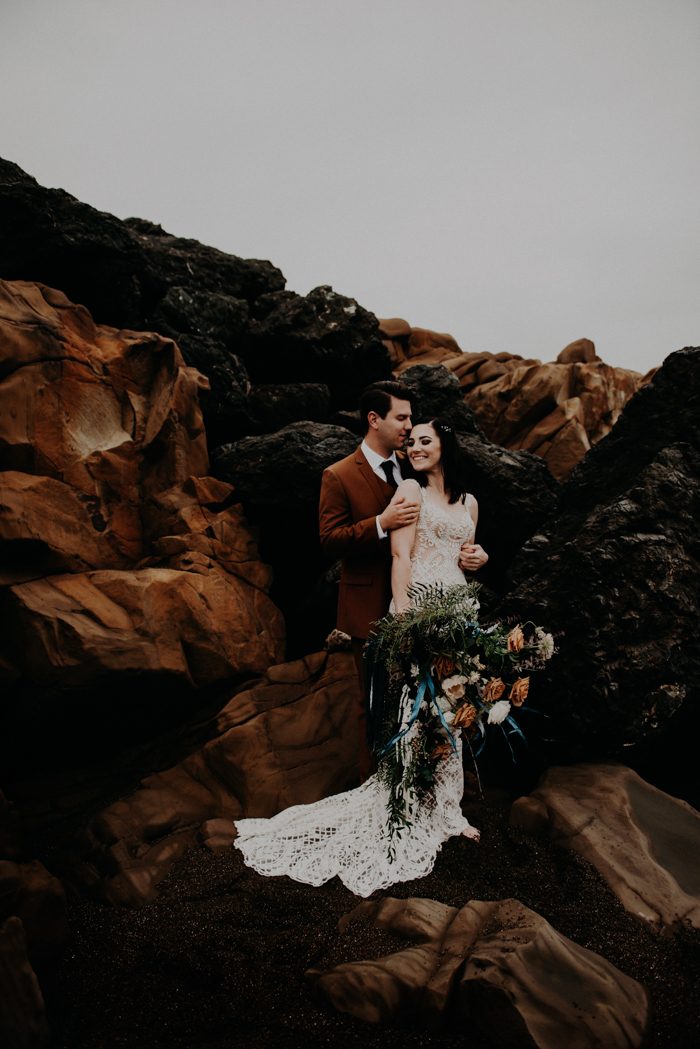 Our wedding venue was actually the place Cory was supposed to propose to me. He had our wedding coordinator friend set up a "styled wedding" photoshoot at Oceanpoint Ranch, but the ring didn't pan out so we did the shoot anyways without me knowing about the failed proposal, and Oceanpoint Ranch used the photos for marketing and their website. We joked about getting real married there because it was so breathtakingly beautiful and the beach the venue spills out onto is Moonstone beach. (Moonstone beach for our moon themed wedding) It was perfect. It was a mix of big mature green trees, bright green grass and a sort of moody forest vibe with an ocean view and the airiness of a beach wedding. When Oceanpoint Ranch got wind of our interest for our real wedding (thanks to our photographer and coordinators!) they were so generous and excited to be apart of our big day, we absolutely knew there was no other choice.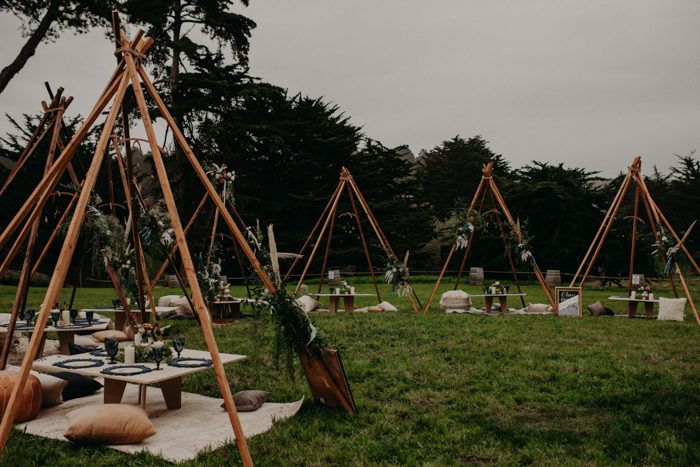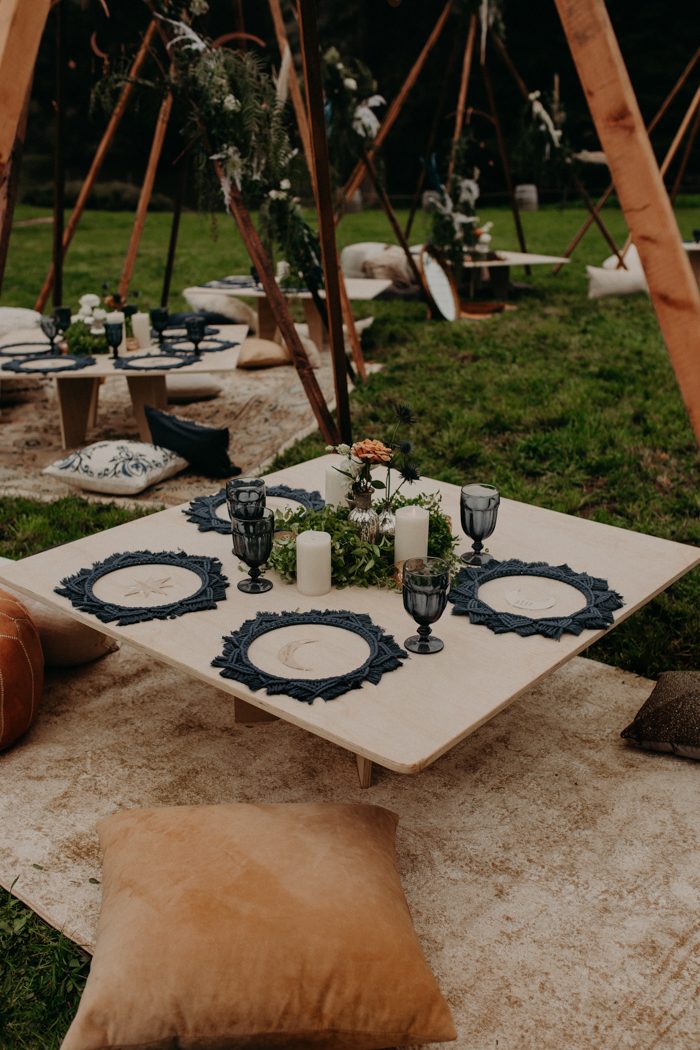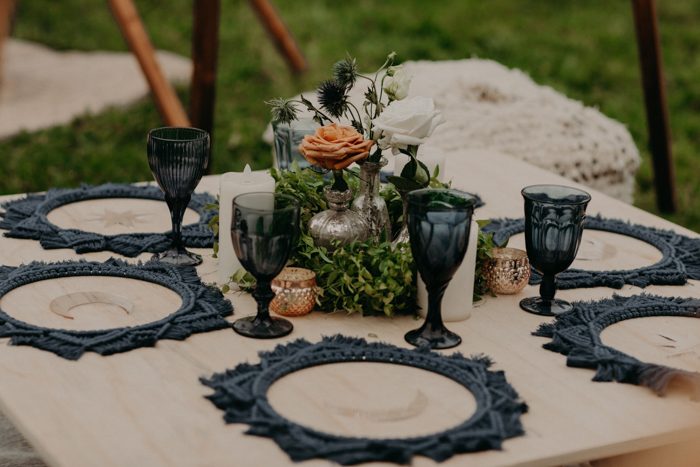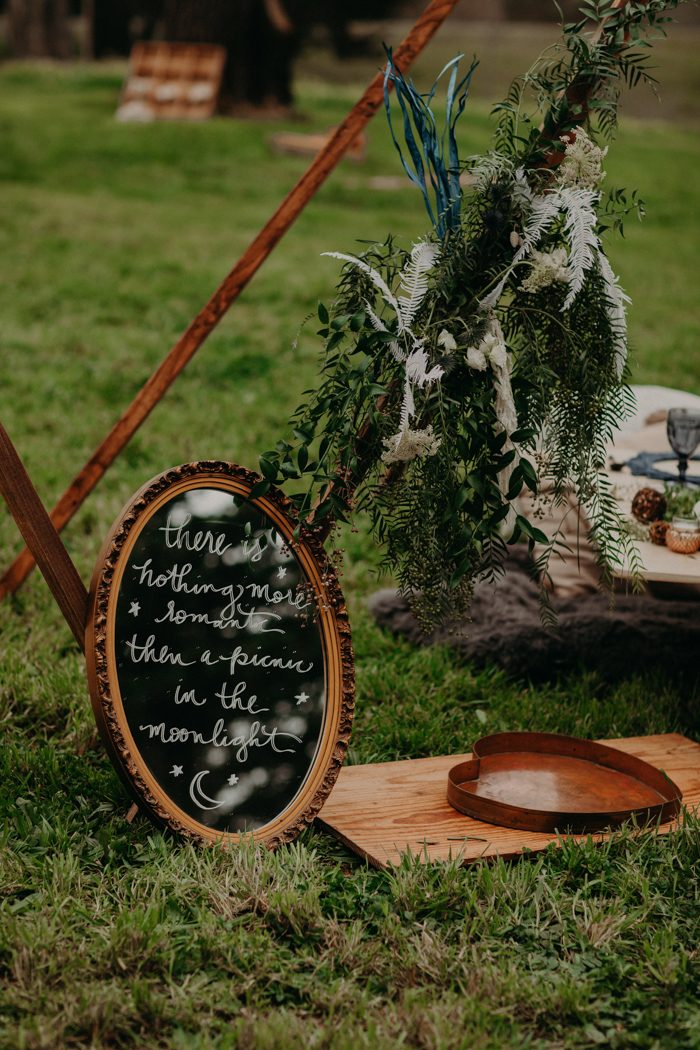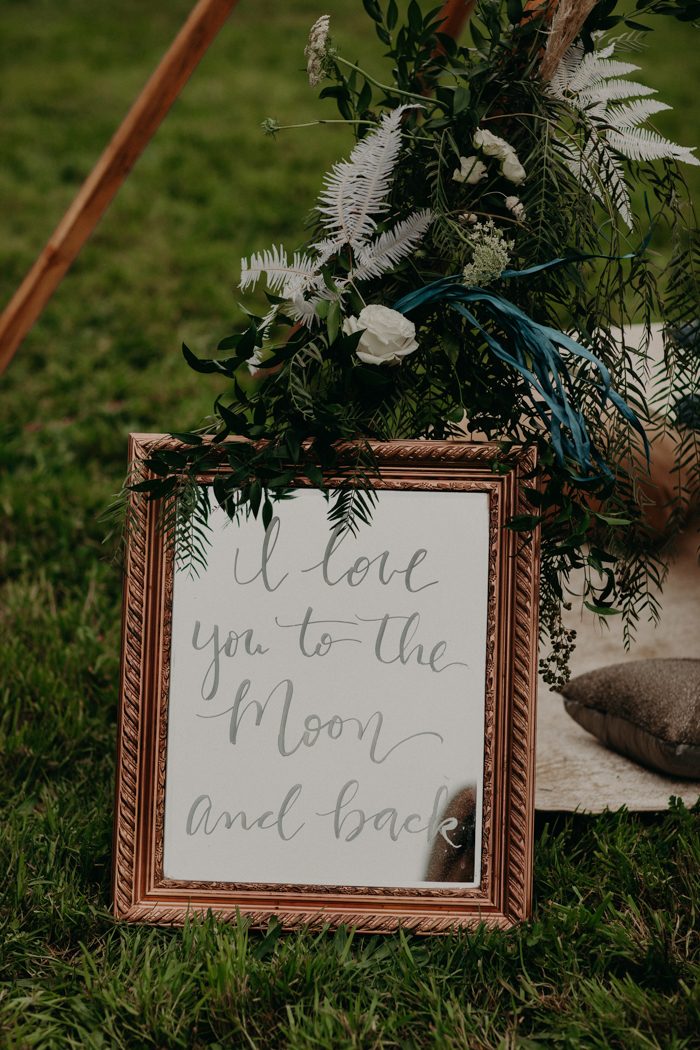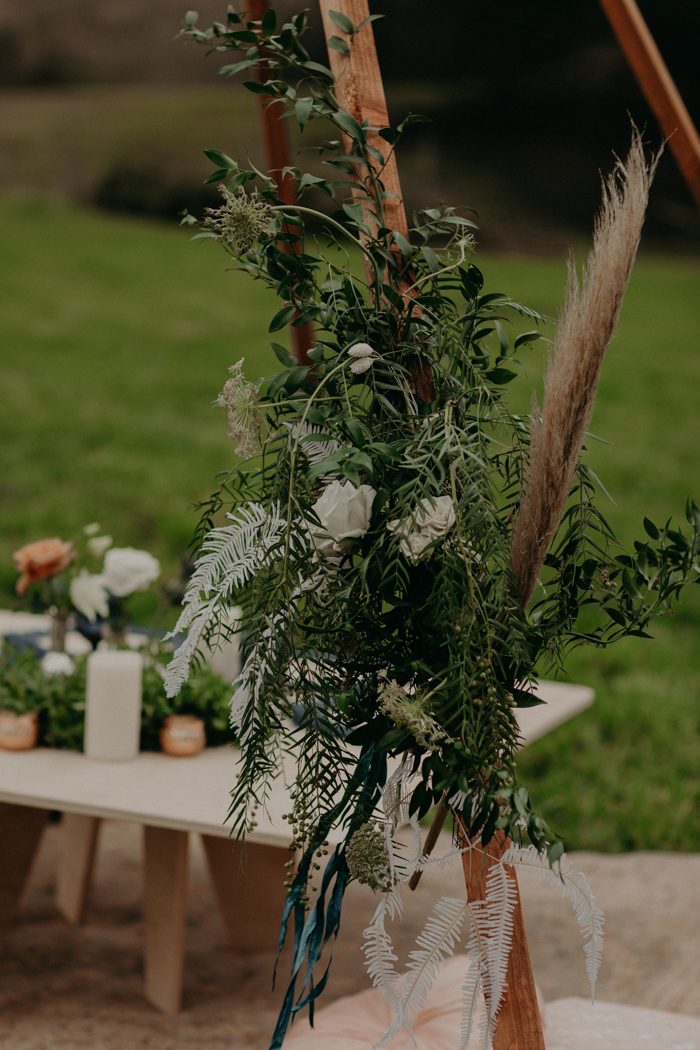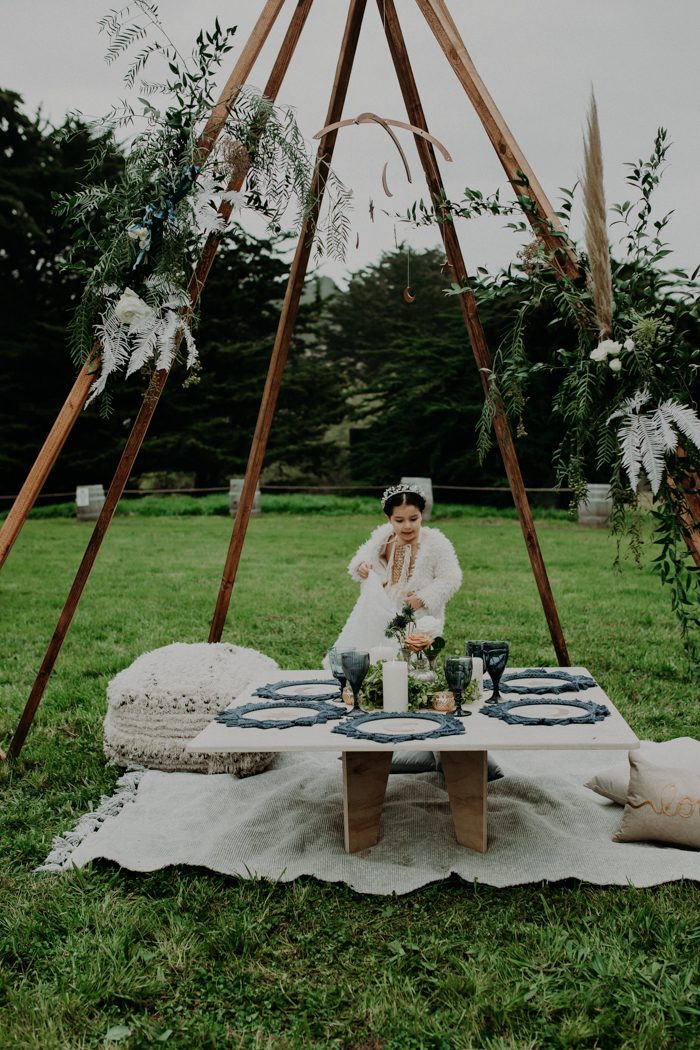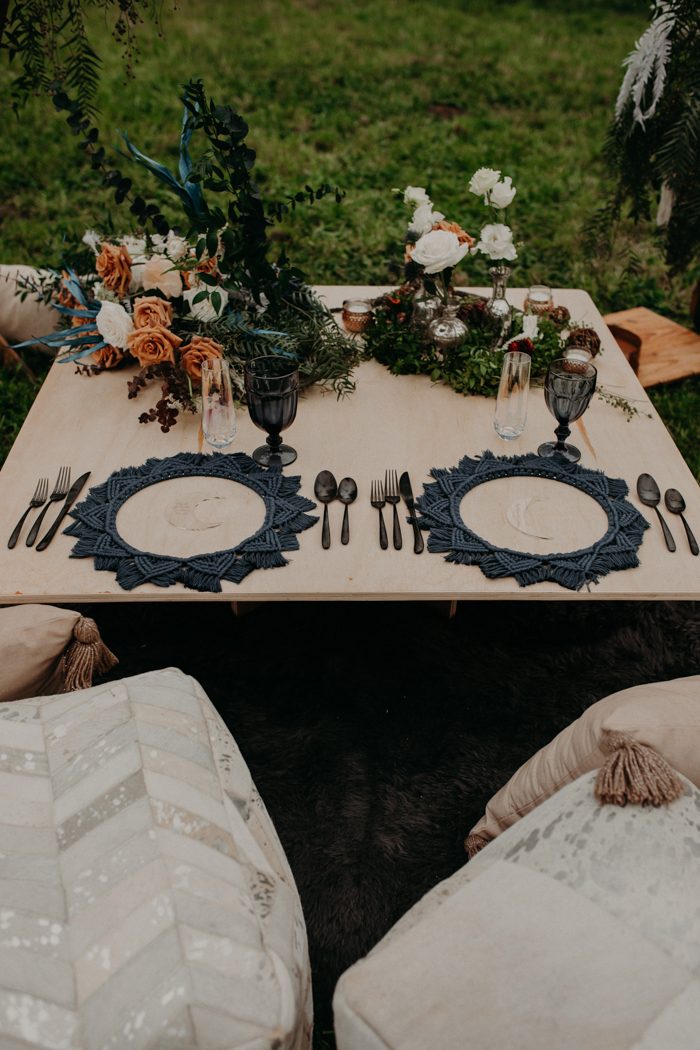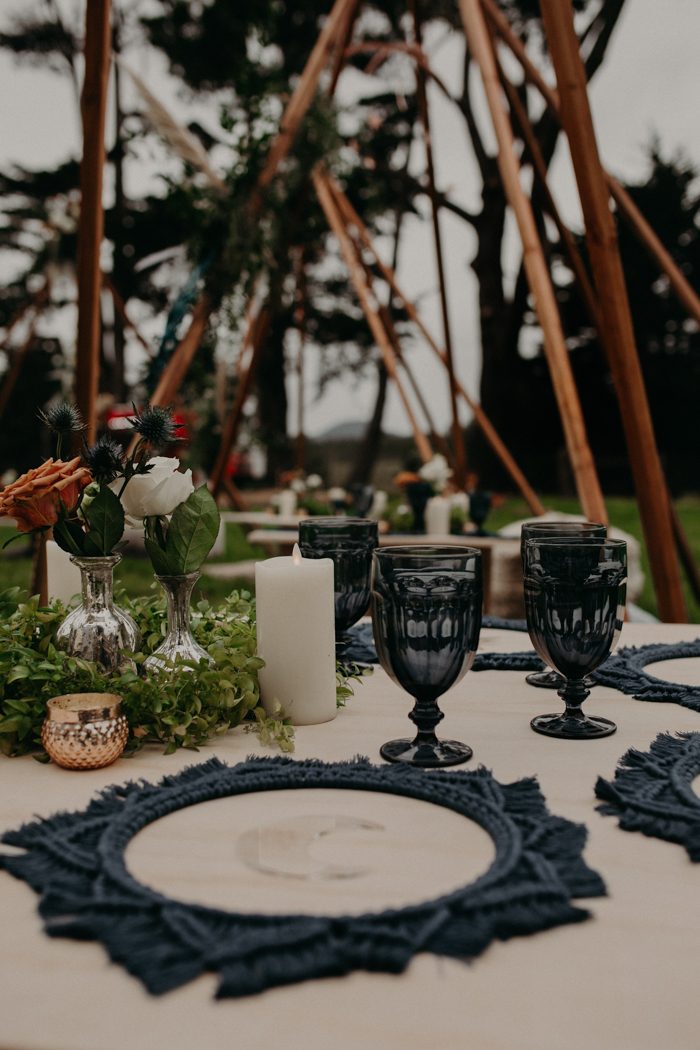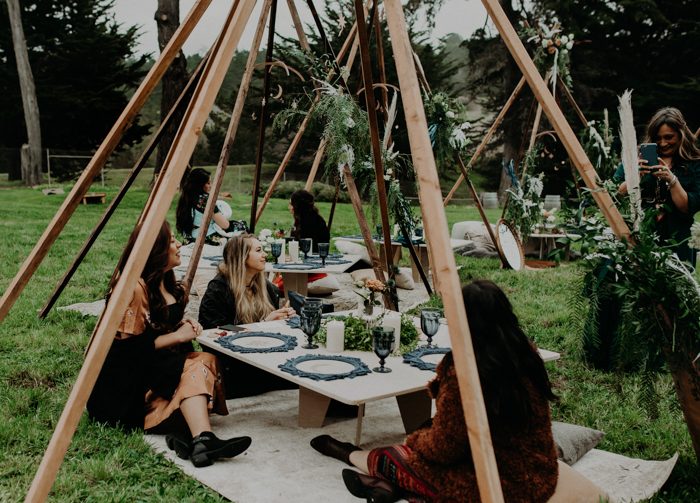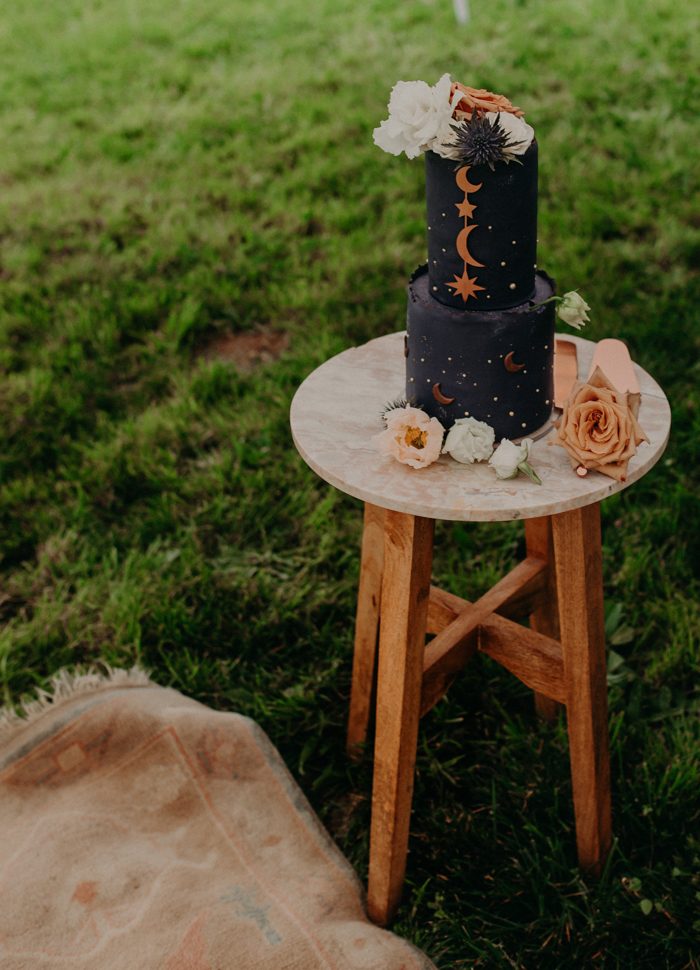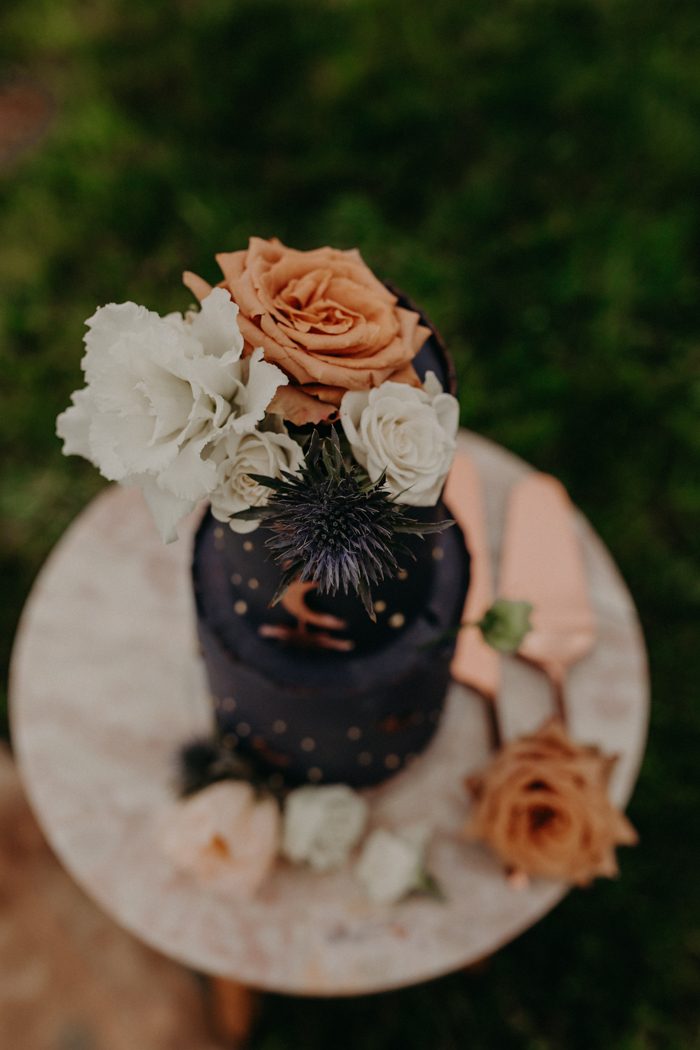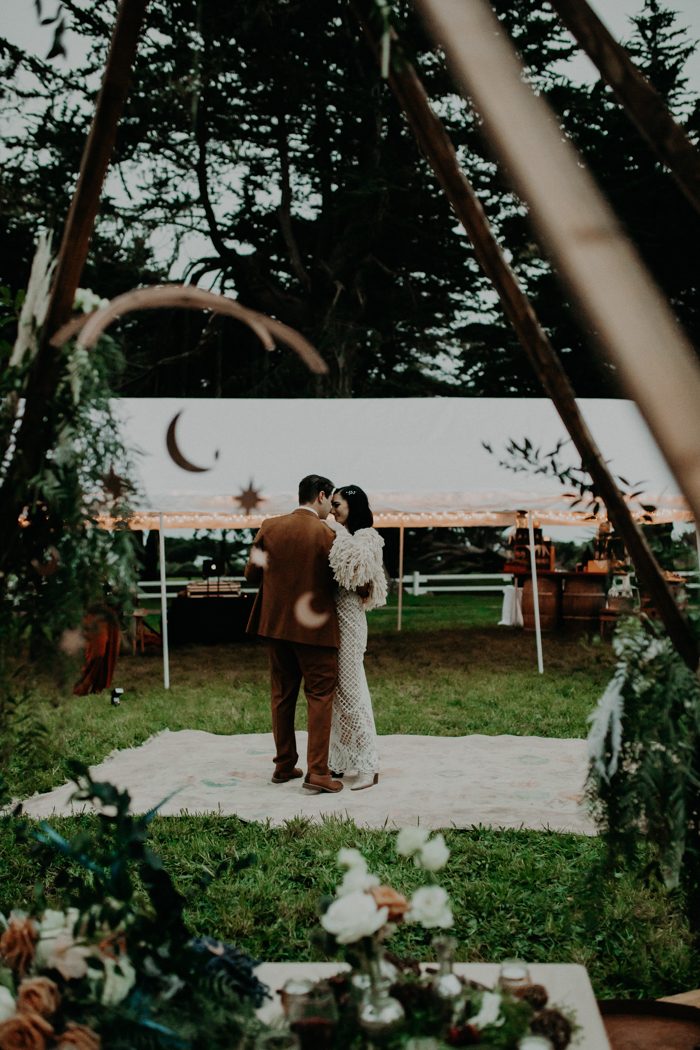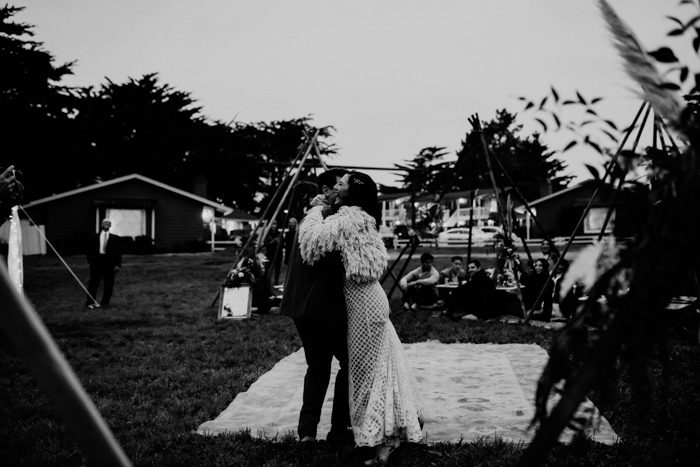 Blazeny our planners/coordinators and Rubi our photographer were a dream. They were so selfless and focused on making our day amazing that our day would have been LITERALLY impossible without this dream team. They are experienced, thorough, and there to make magic happen. They made dreams come true, rain or shine! (In our case with lots and lots of rain!) No words can express how grateful we are that they exist and that they were the ones there for us on our big day!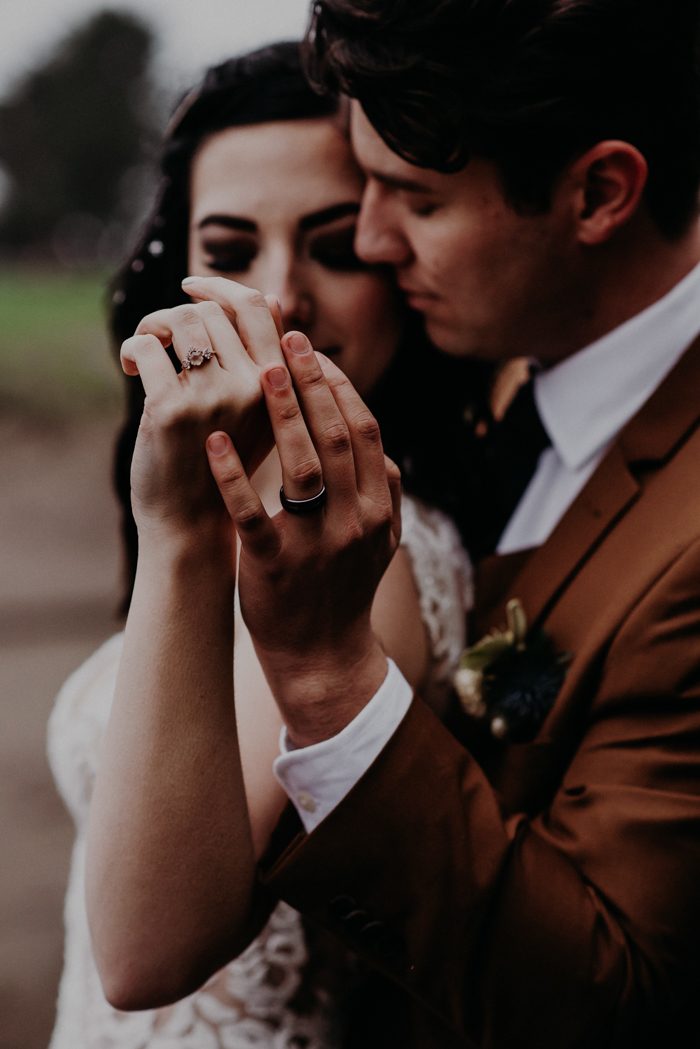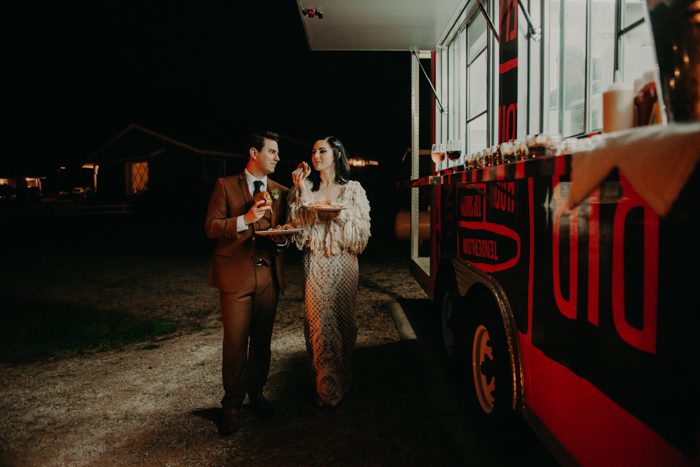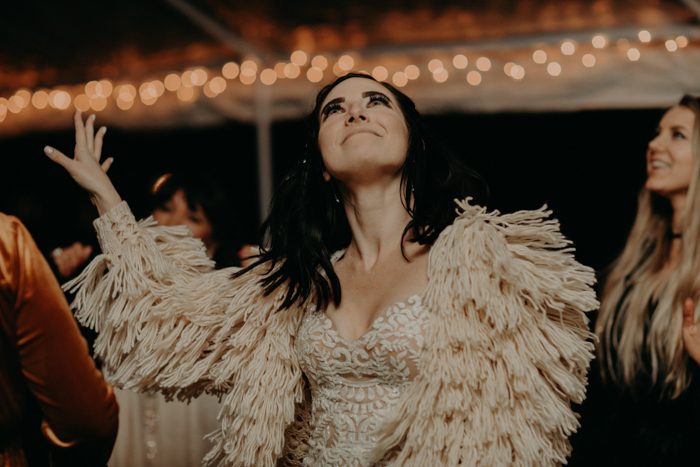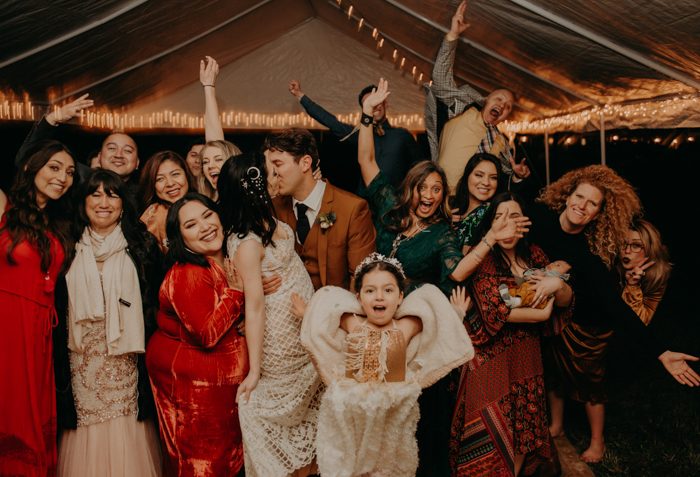 Congratulations Samantha and Cory — we will forever be starry-eyed over your wedding day at Oceanpoint Ranch! Thank you again to Rubie Z Photo for sharing this day with Junebug! If moons and stars are also your thing, you'll want to see Madison and Ken's rustic celestial wedding on a private Vermont farm.