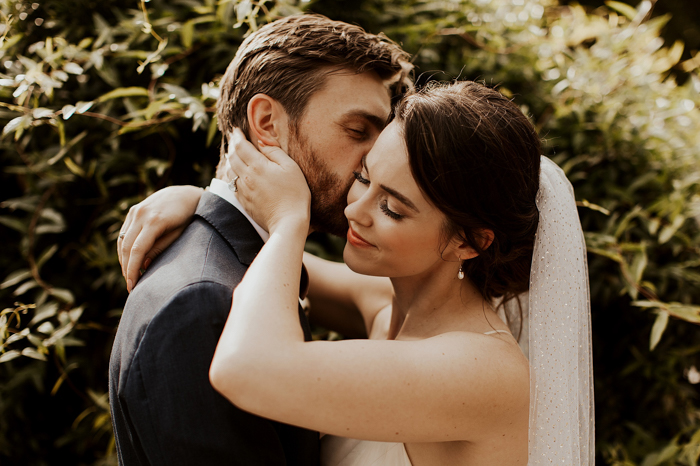 Sarah and Jake's Parish Atlanta wedding was as charming as it was intimate! The couple infused DIY touches and sentimental details to make their day feel incredibly special, including having all the florals made by their family to having the bride's two best friends officiate the ceremony. And the result was super sweet! We also love that they brought their love of travel into the decor with a map seating chart and destination-named table numbers. From vintage postcards as table markers to cakes from the bakery they visit every week, every detail was authentic and centered around the life they've built in Atlanta. Sarah Joy Photo could not have been a more perfect choice to document it all!
The Couple:
Sarah and Jake
The Wedding:
Parish, Atlanta, Georgia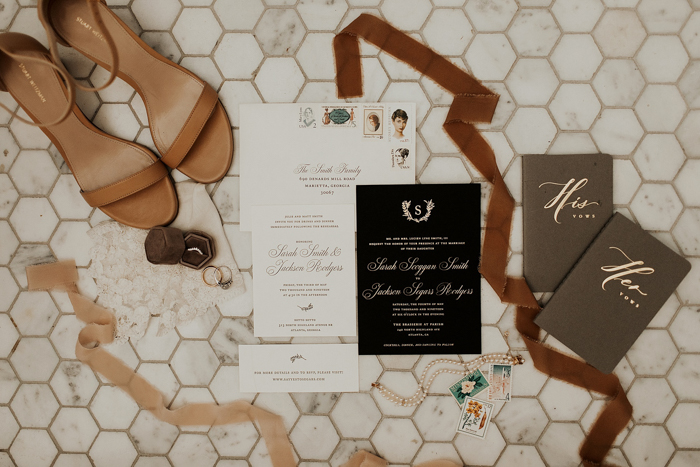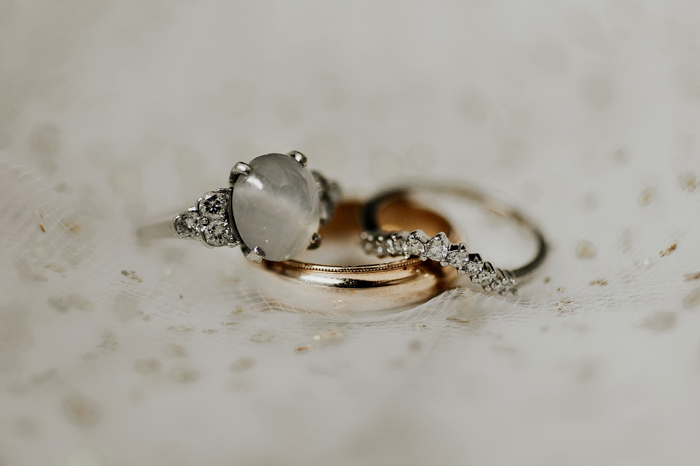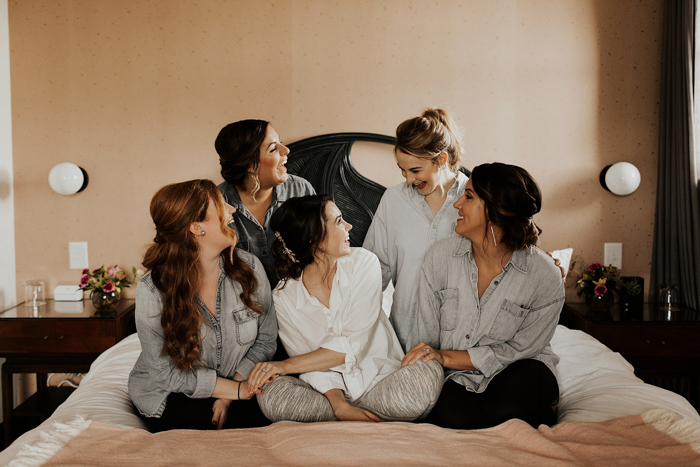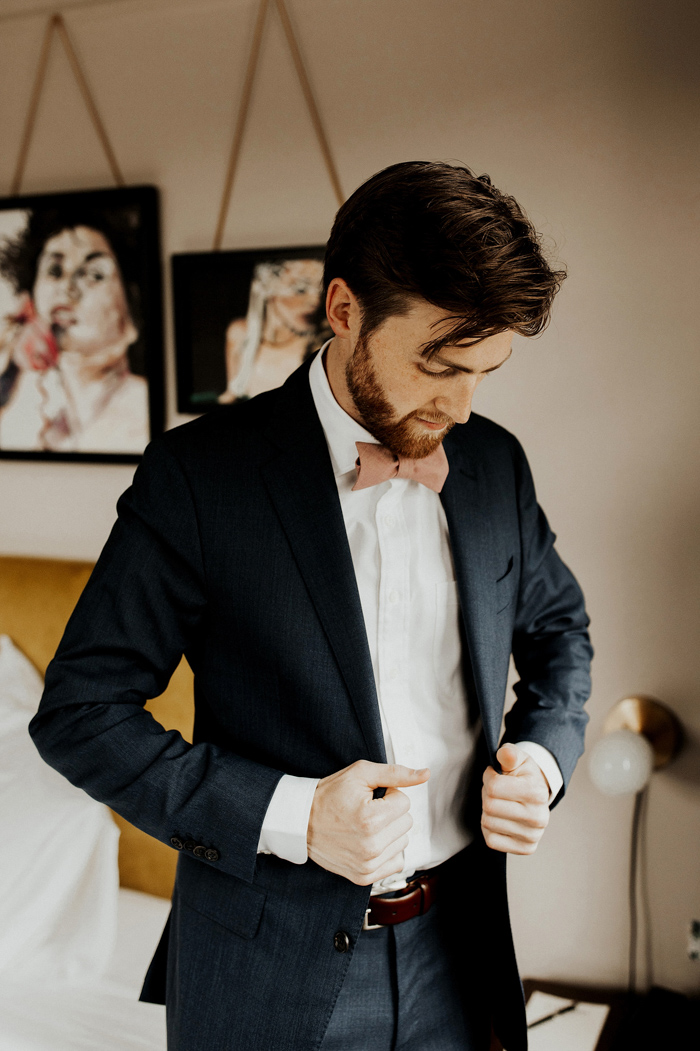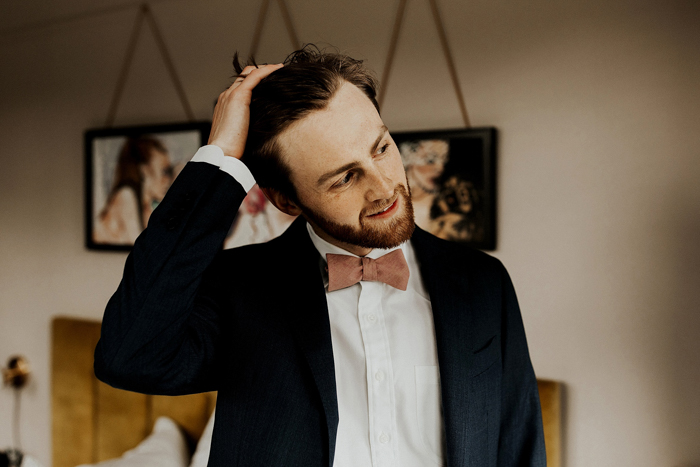 Our main aspiration was for the wedding to represent who we are as individuals, but also a couple. It was essential that every detail, from venue selection to the desserts, served a purpose and reflected our personalities. We planned our Atlanta wedding on the home we've built in the city we both grew up in, but we also showcased our love for travel and the depth and uniqueness our relationship.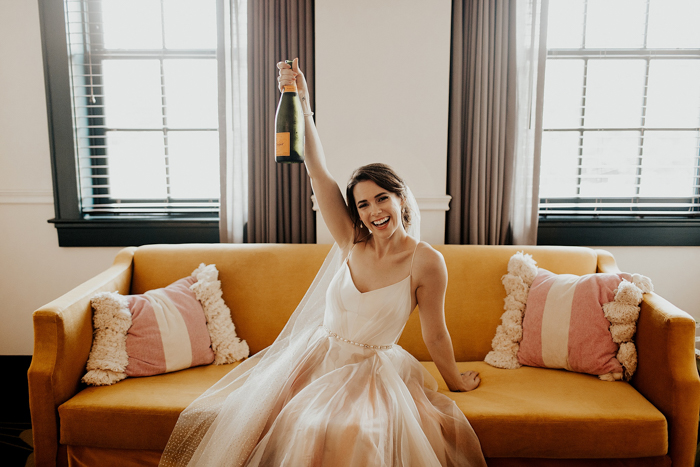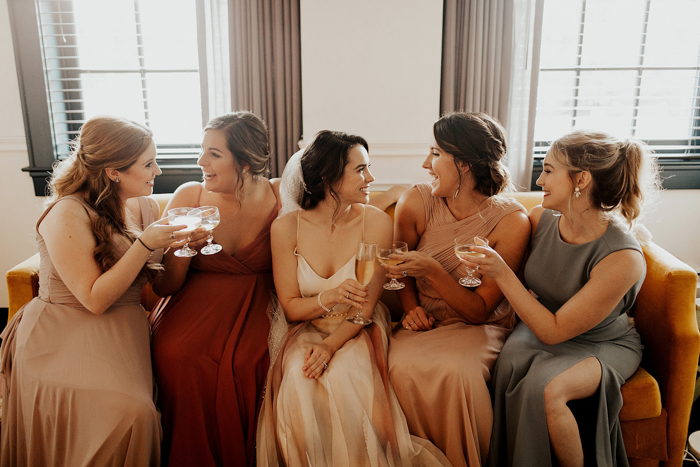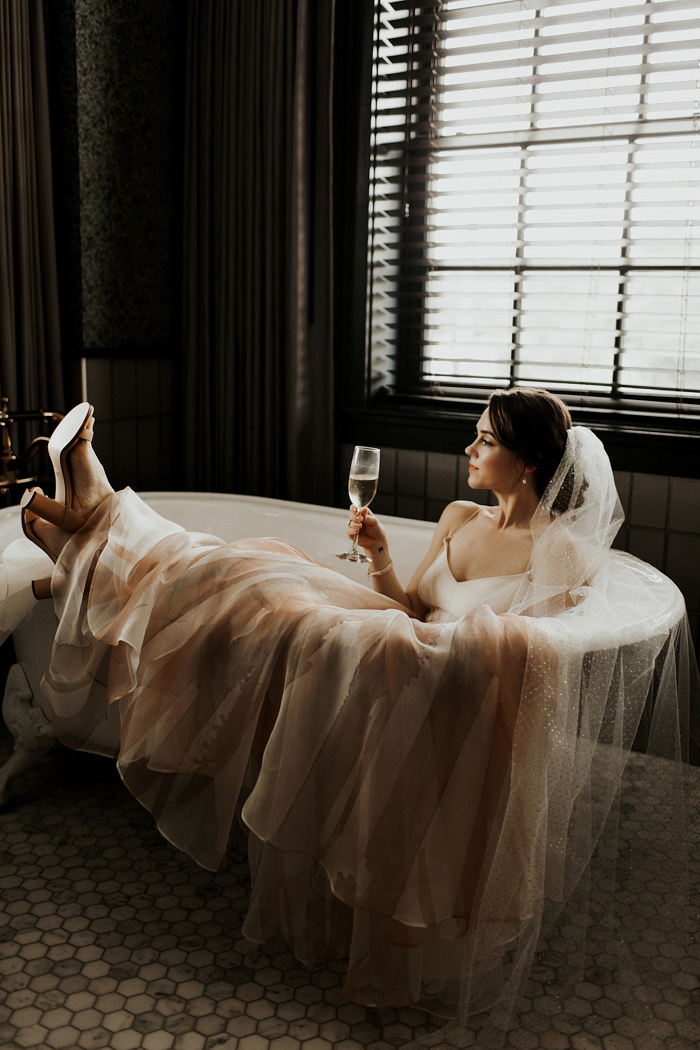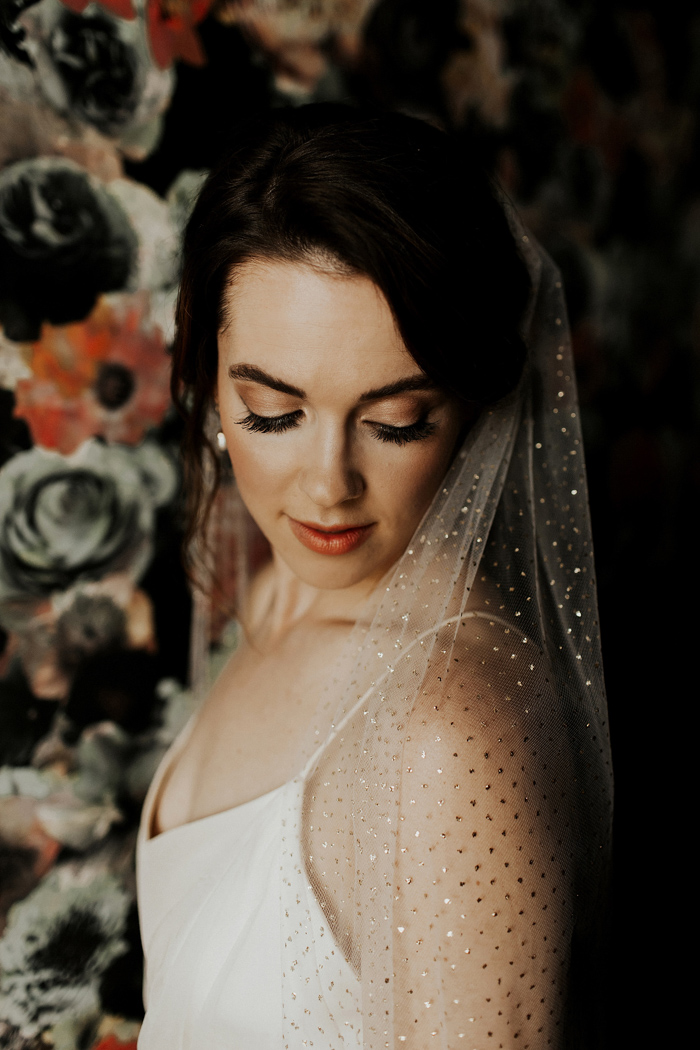 As the groom, my favorite experience was the first look. We both stayed in separate suites at Hotel Clermont and hadn't seen each other at all that day. We were able to have a very private moment to see each other and read our handwritten vows. When we were done reading them out loud, we look up and both of our photographers were also sobbing.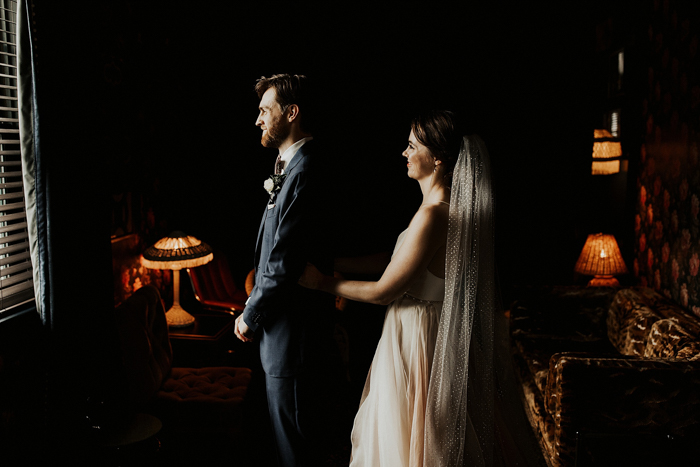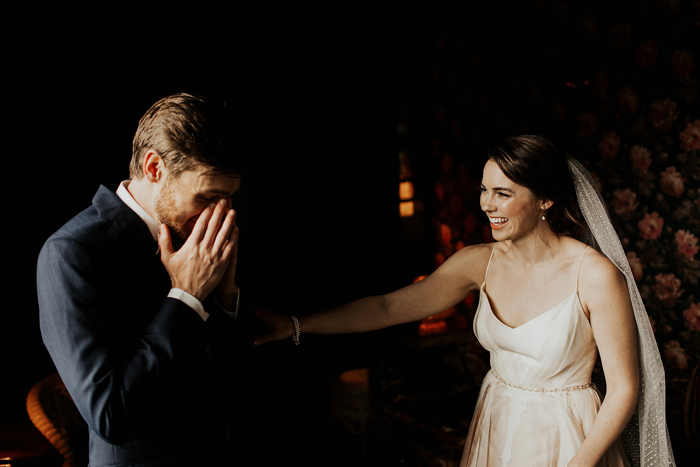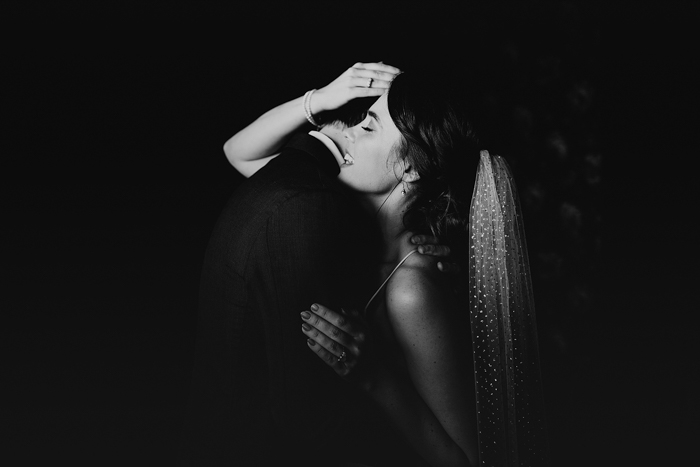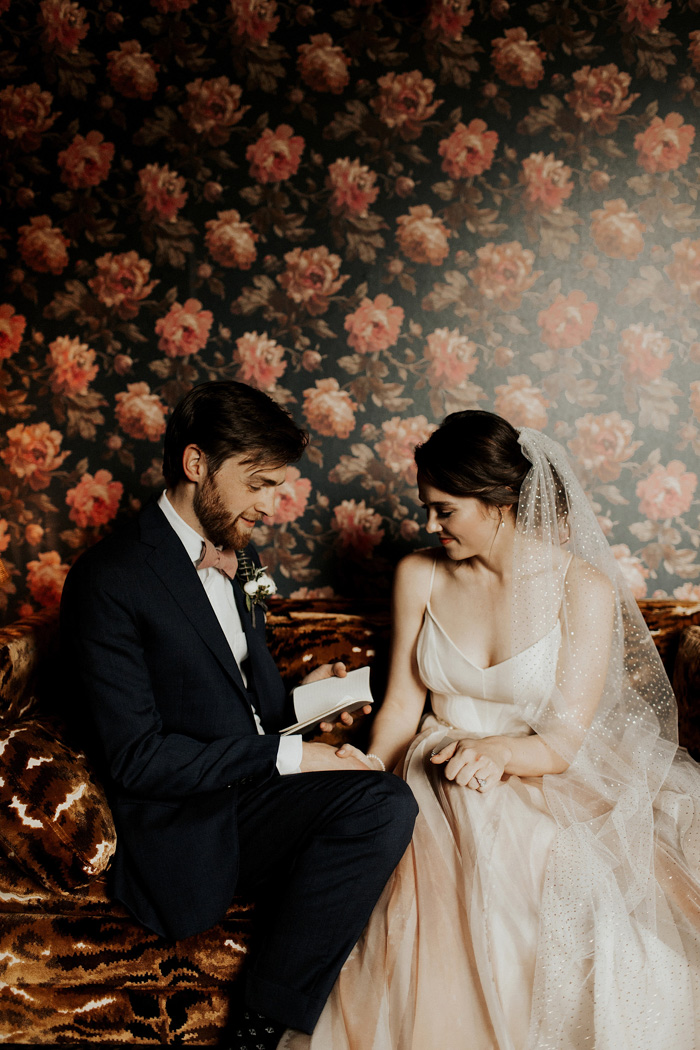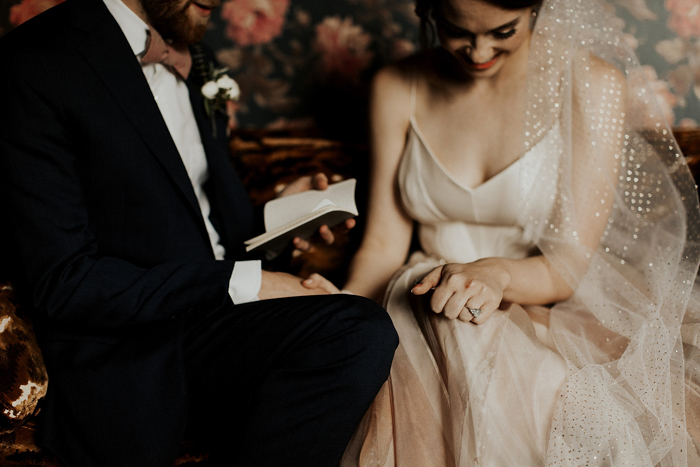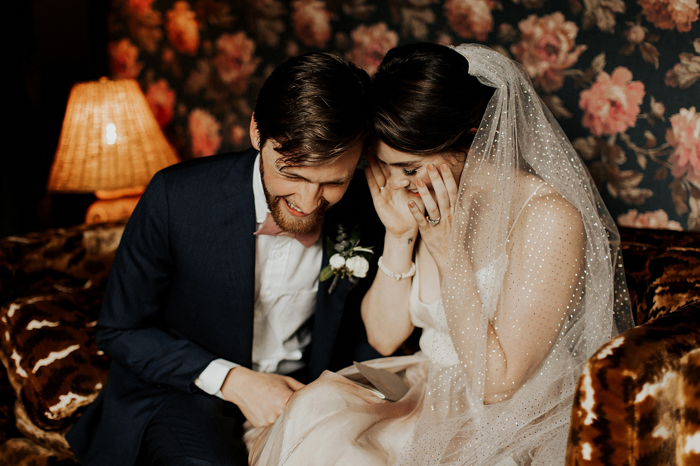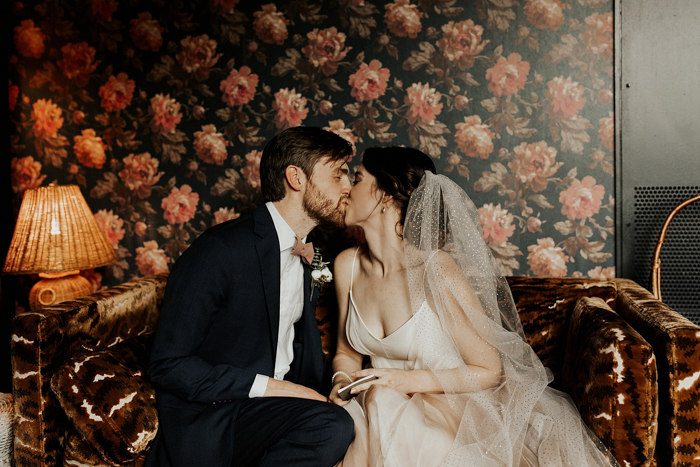 As the bride, my favorite experience was having my Dad walk me down the aisle. He's a cancer survivor and has been battling an uphill battle against this disease for many years. It never seemed like a possibility that he would be able to attend my wedding, let alone steal the show with his Allbirds and cane, and it made all the stress of wedding planning worth it. Our mutual memorable moment was having our little dog, Honey, included in our photos. It wouldn't have been the same without our favorite pup!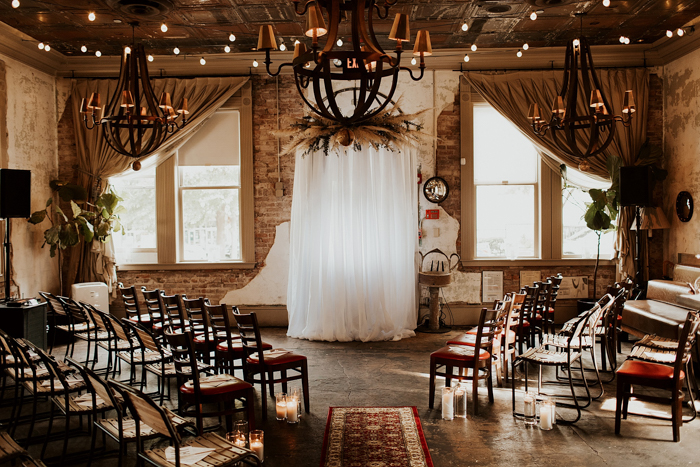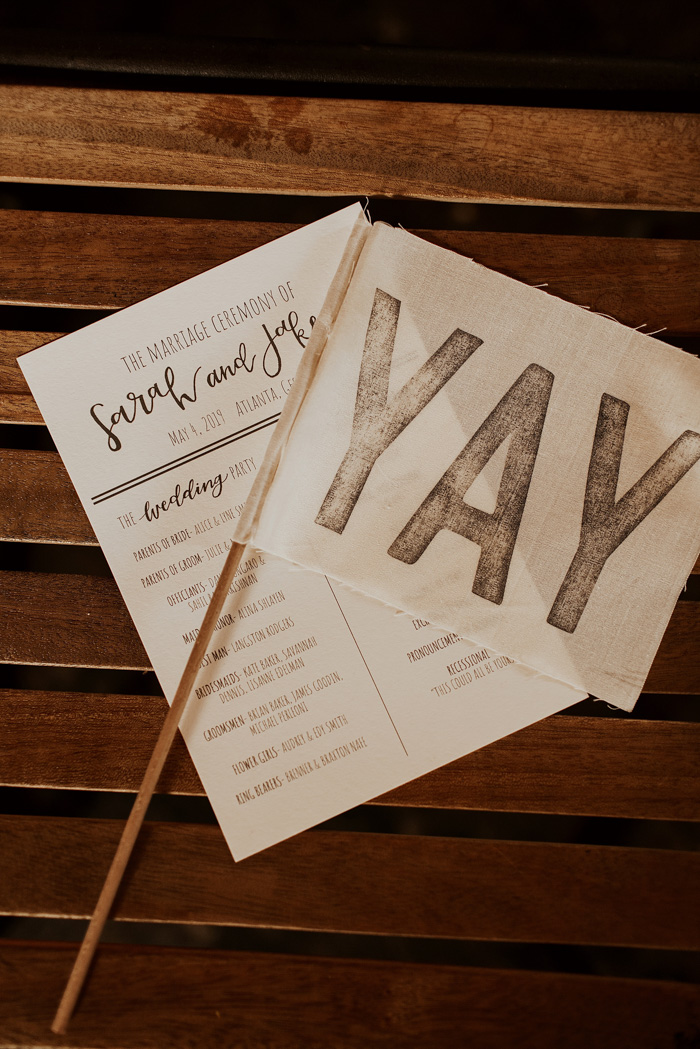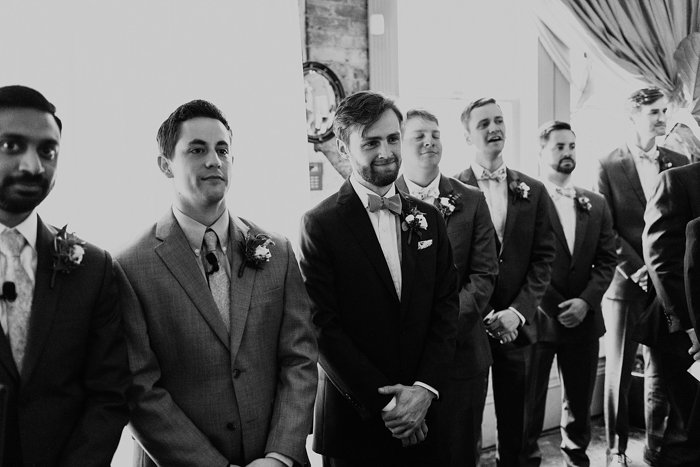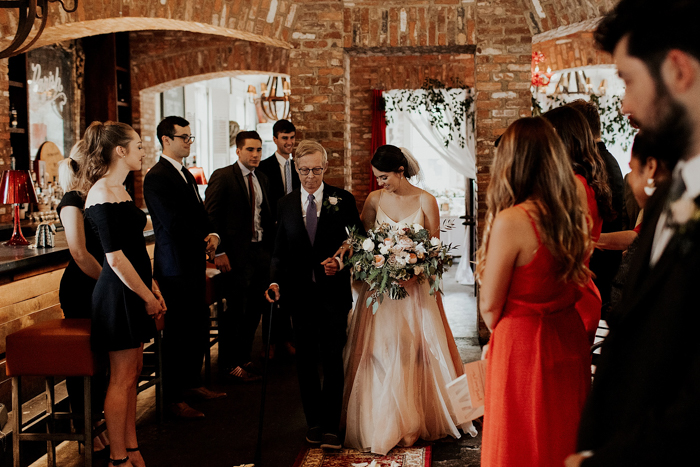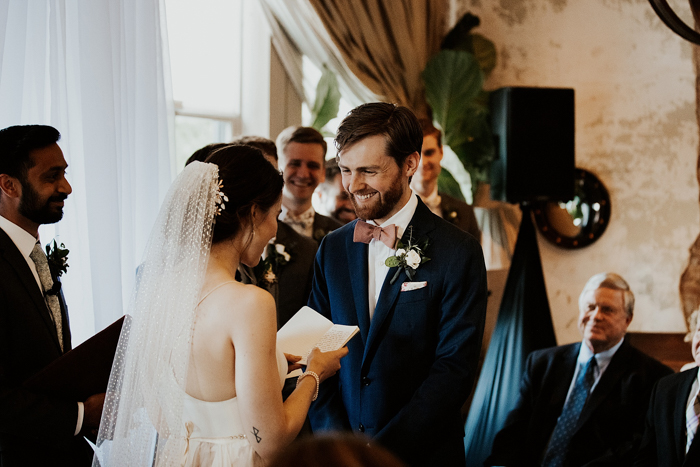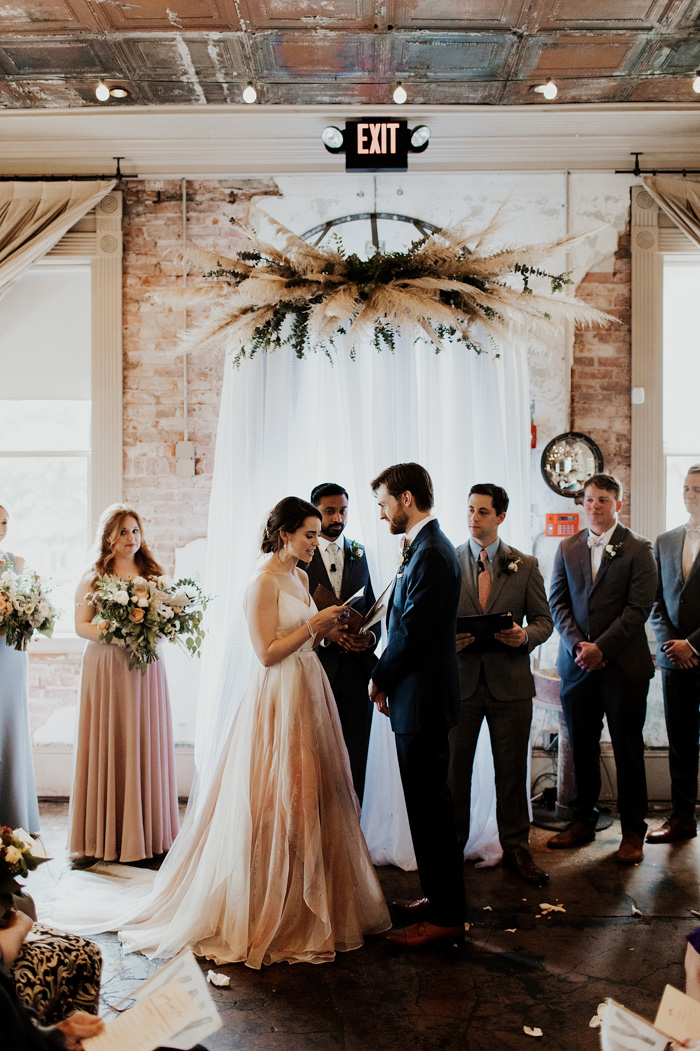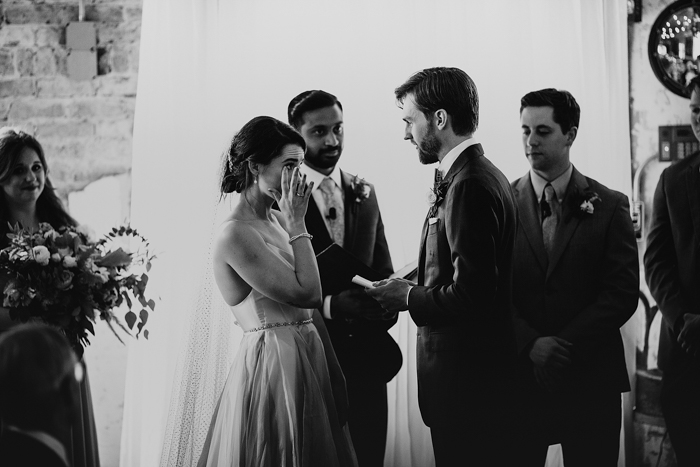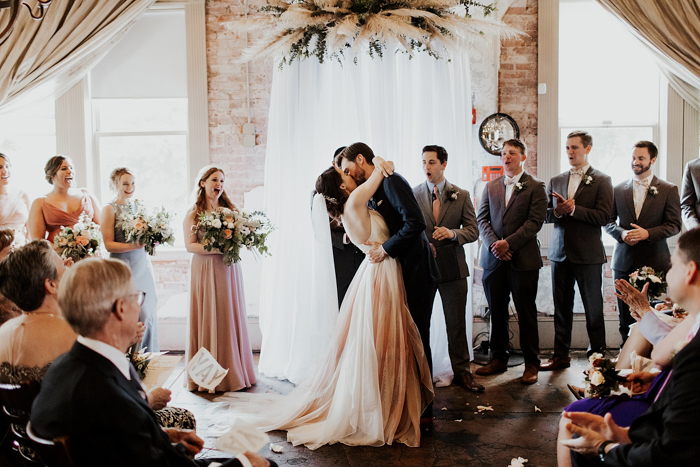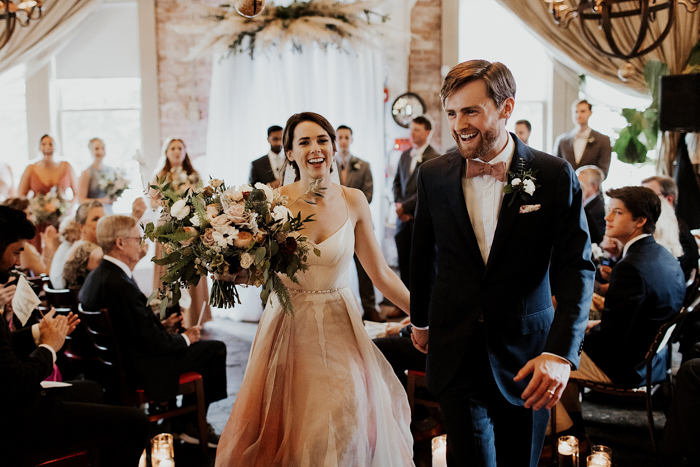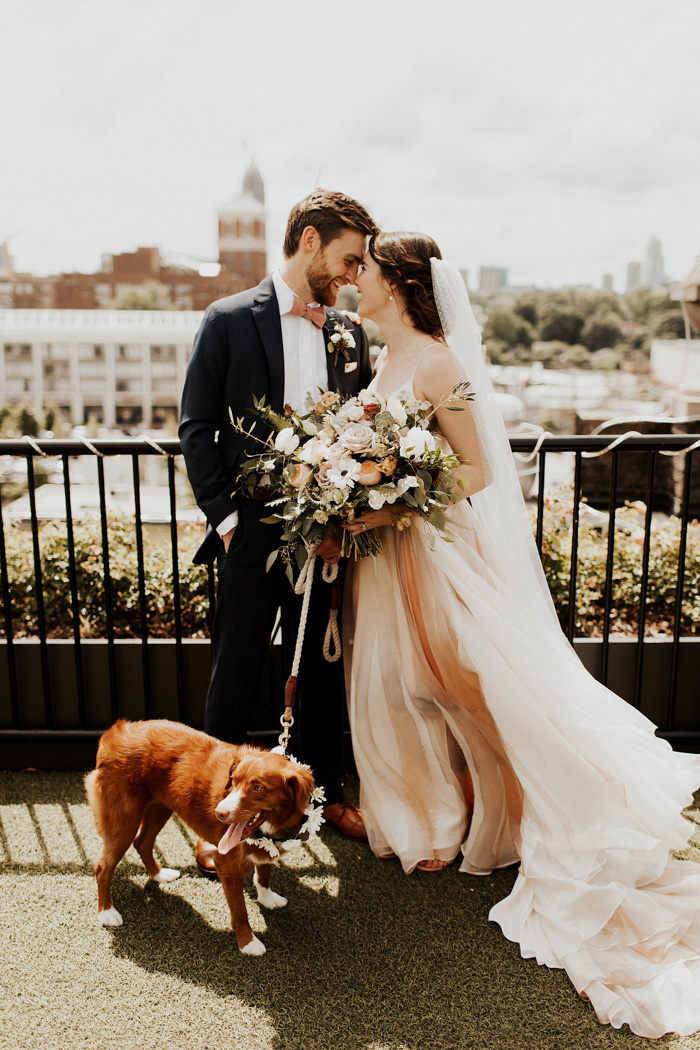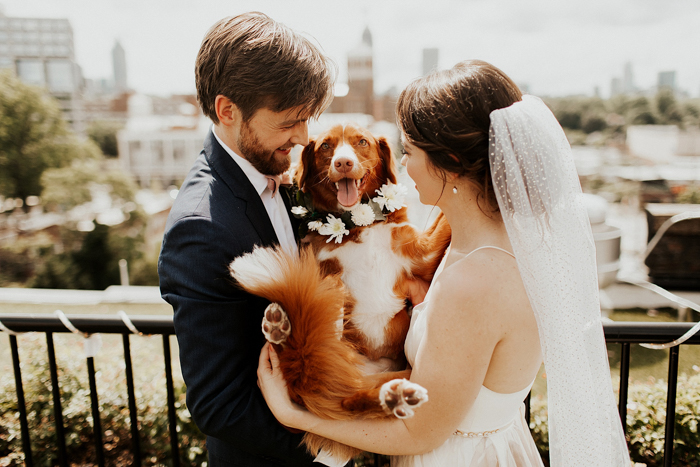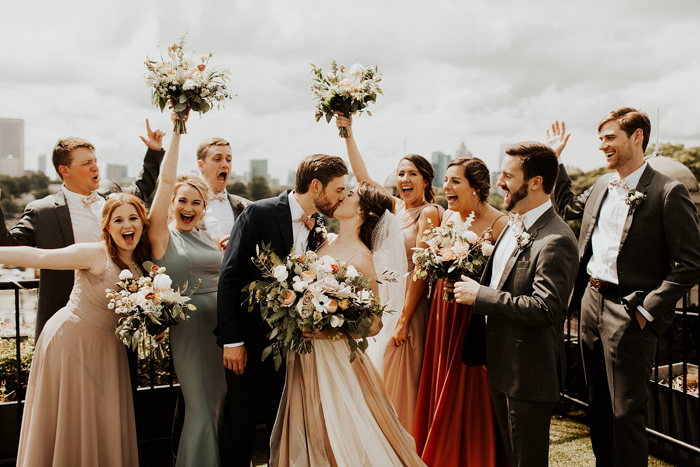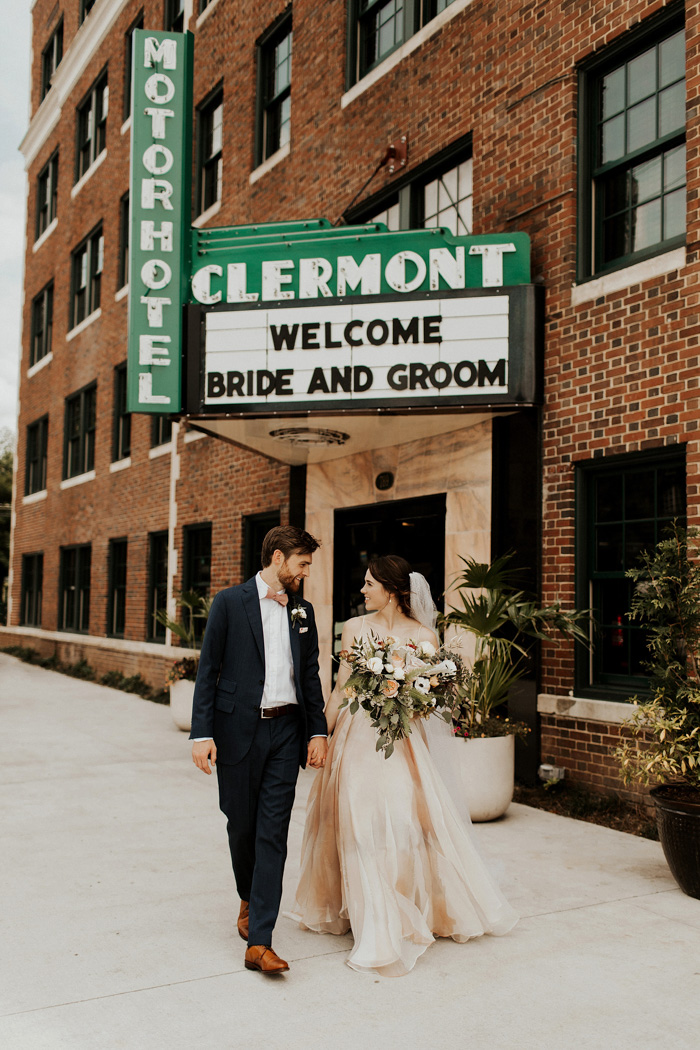 Pick the top three items you want to "splurge" on, and let the rest of the wedding fall into place. We picked the venue, photography, and my wedding dress. Pinterest and Instagram will make you think you need those table cloths or photo booth, but in reality, you'll be the happiest with using most of your budget towards your most important items. As soon as you make a decision, don't look back!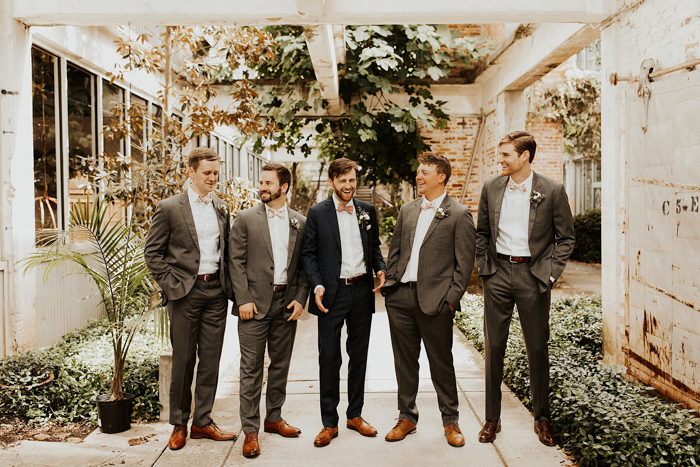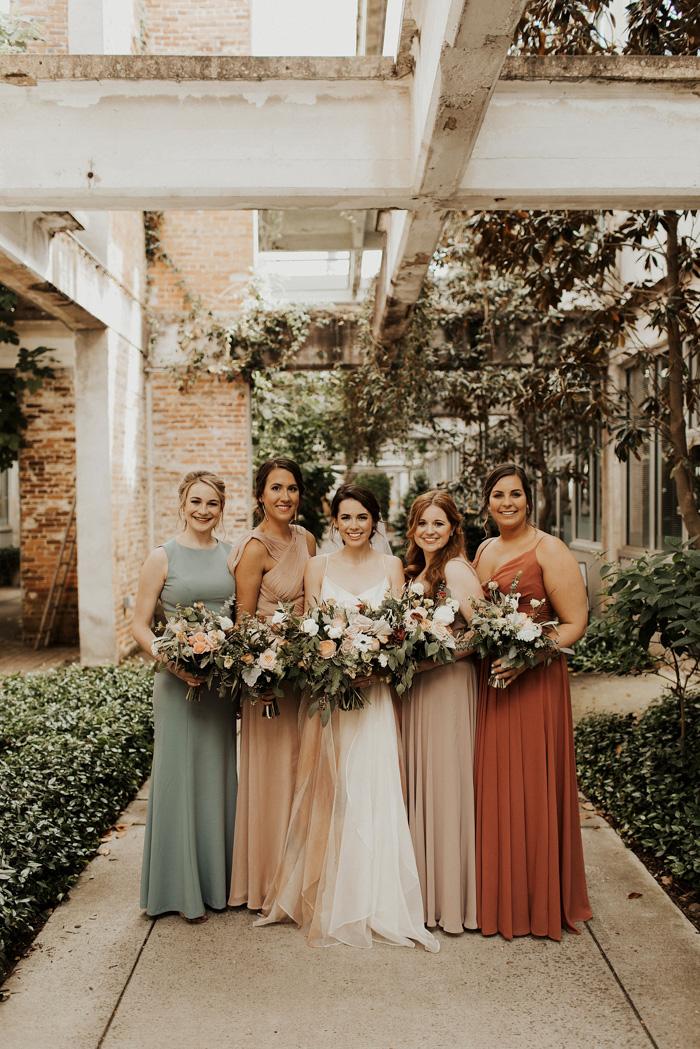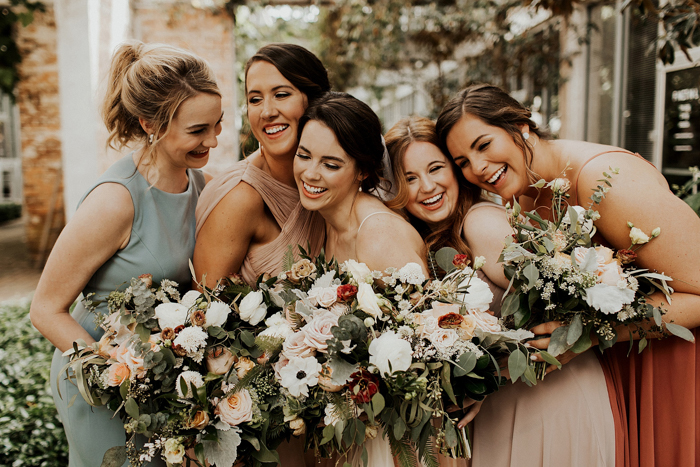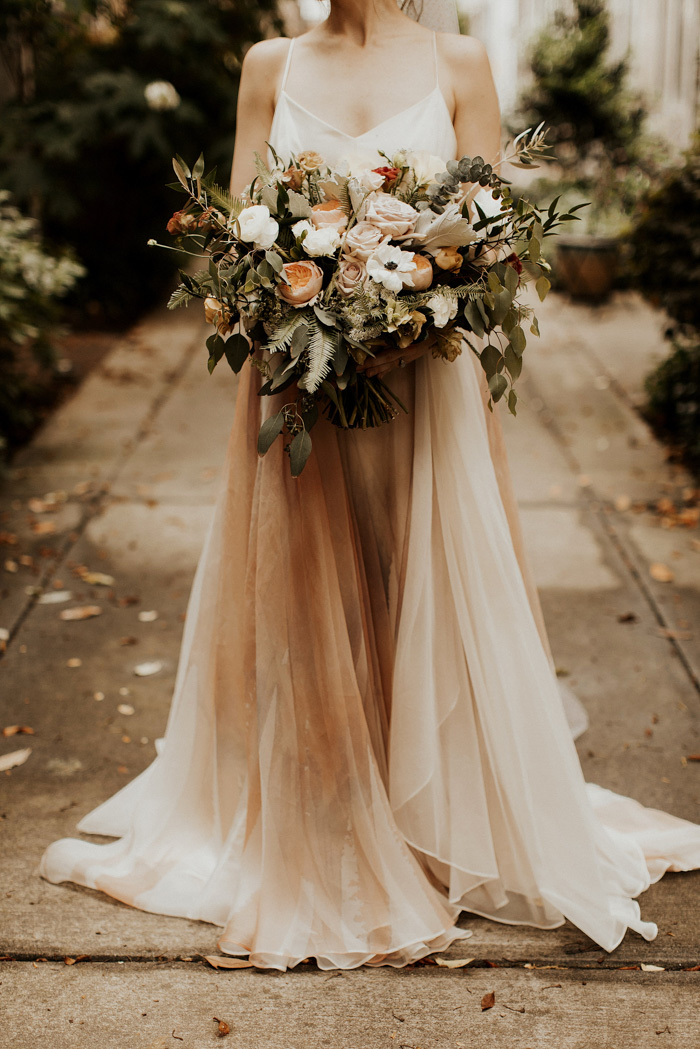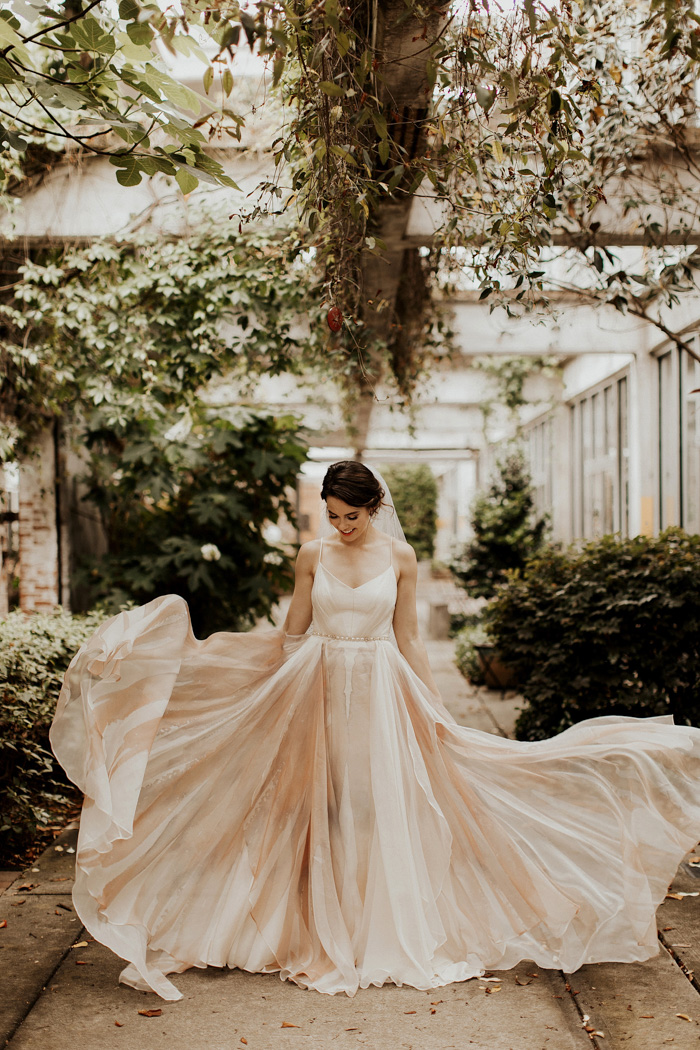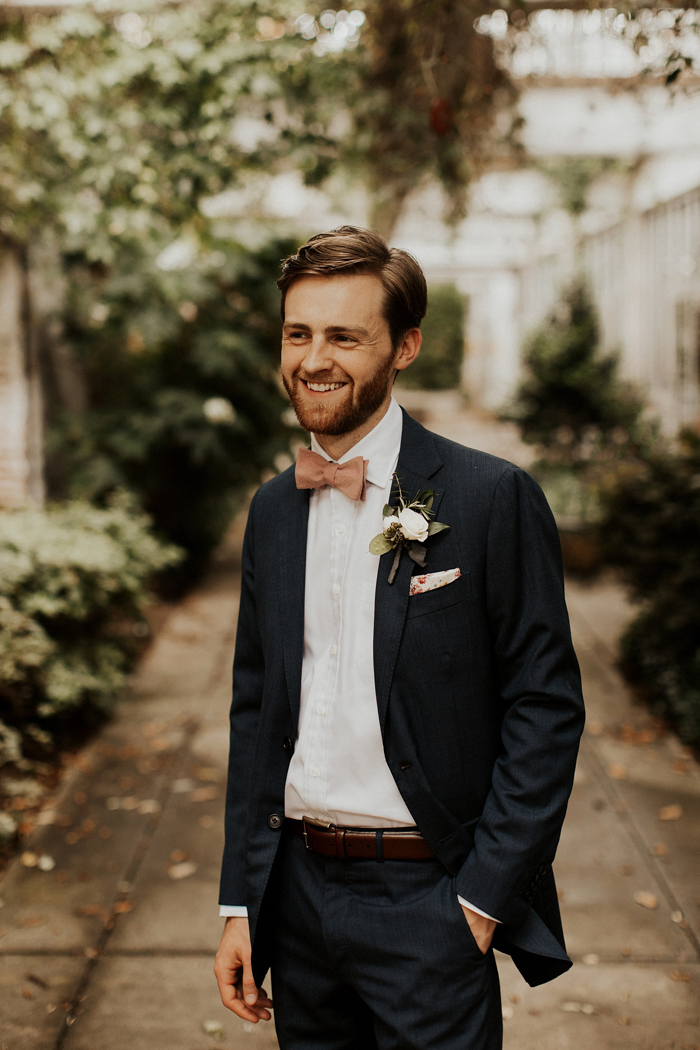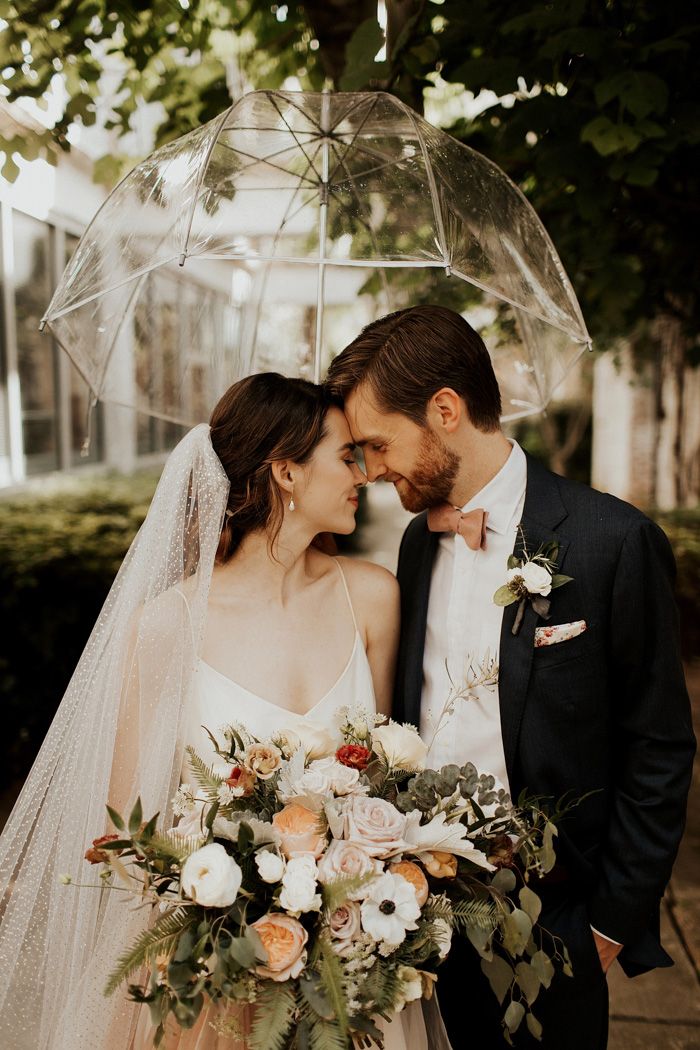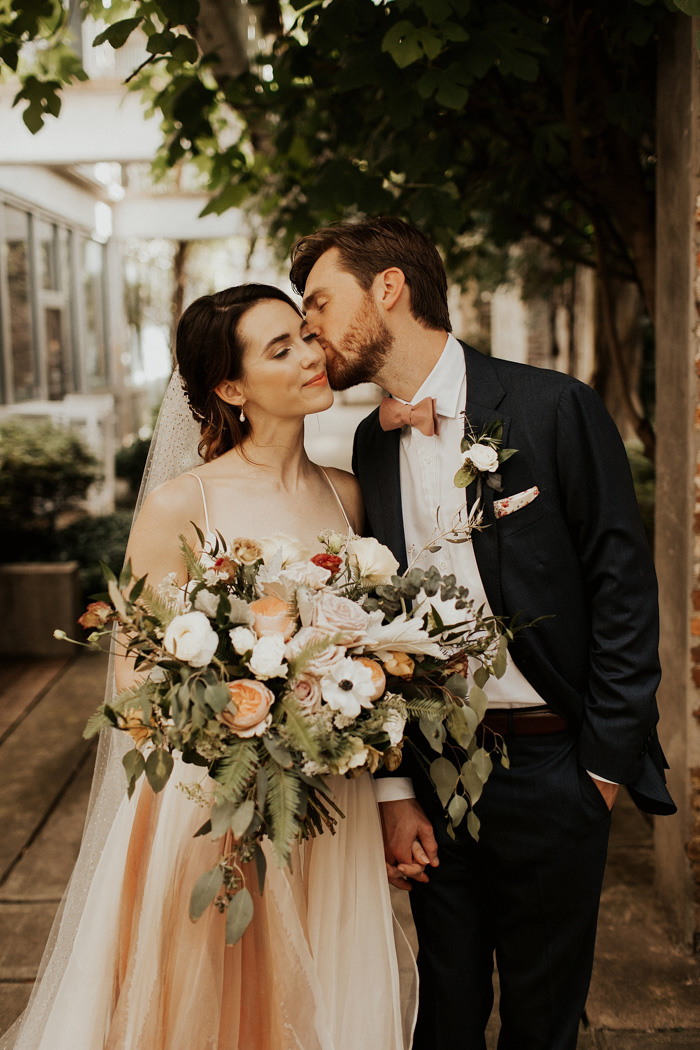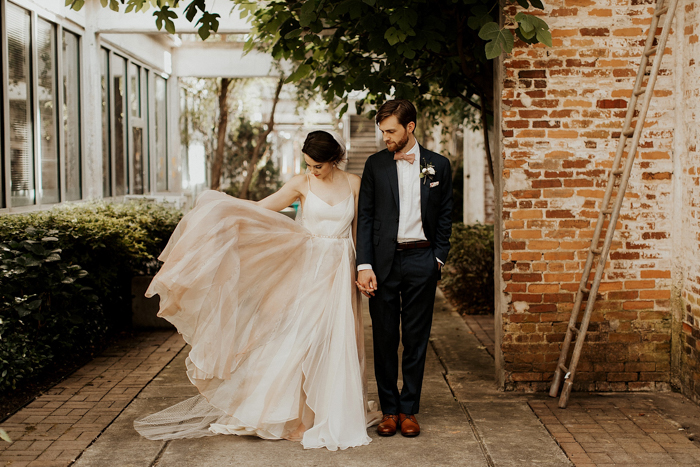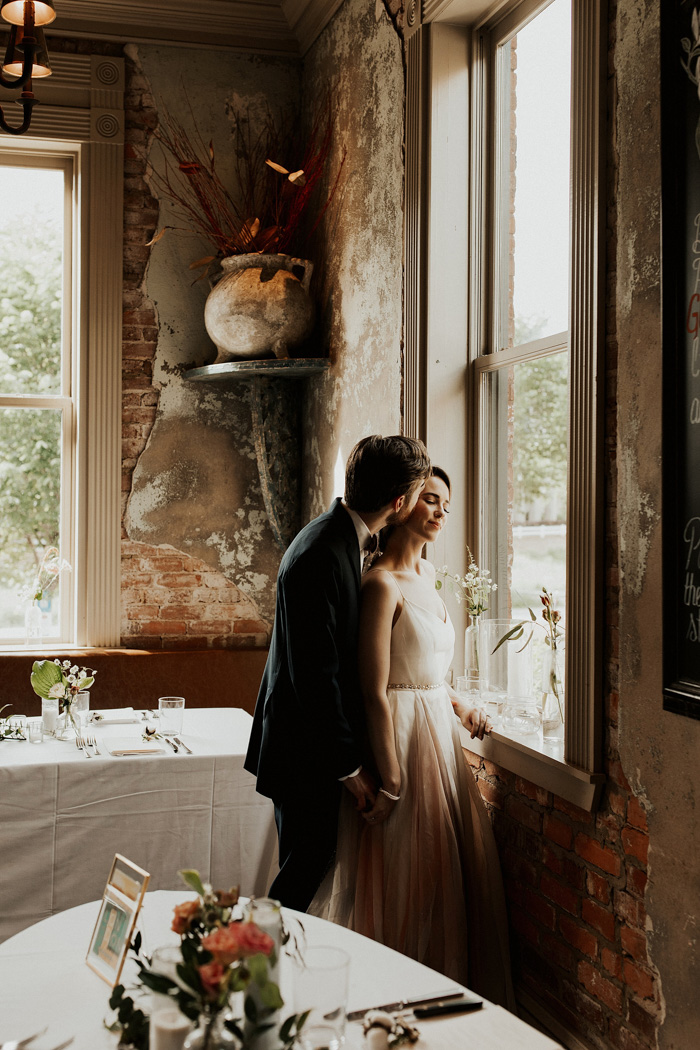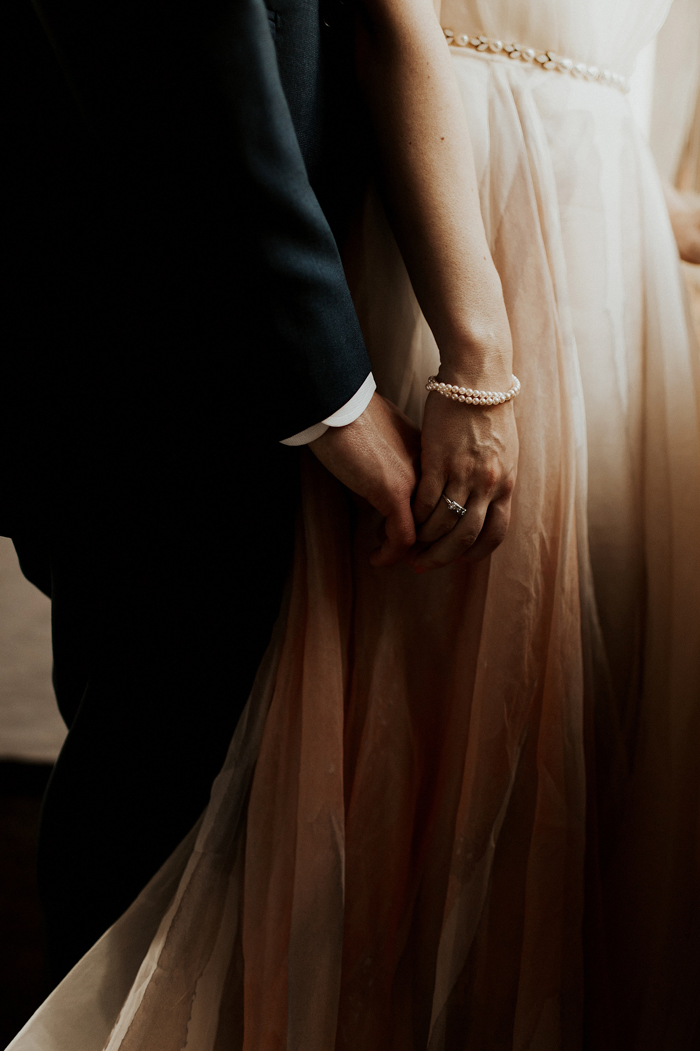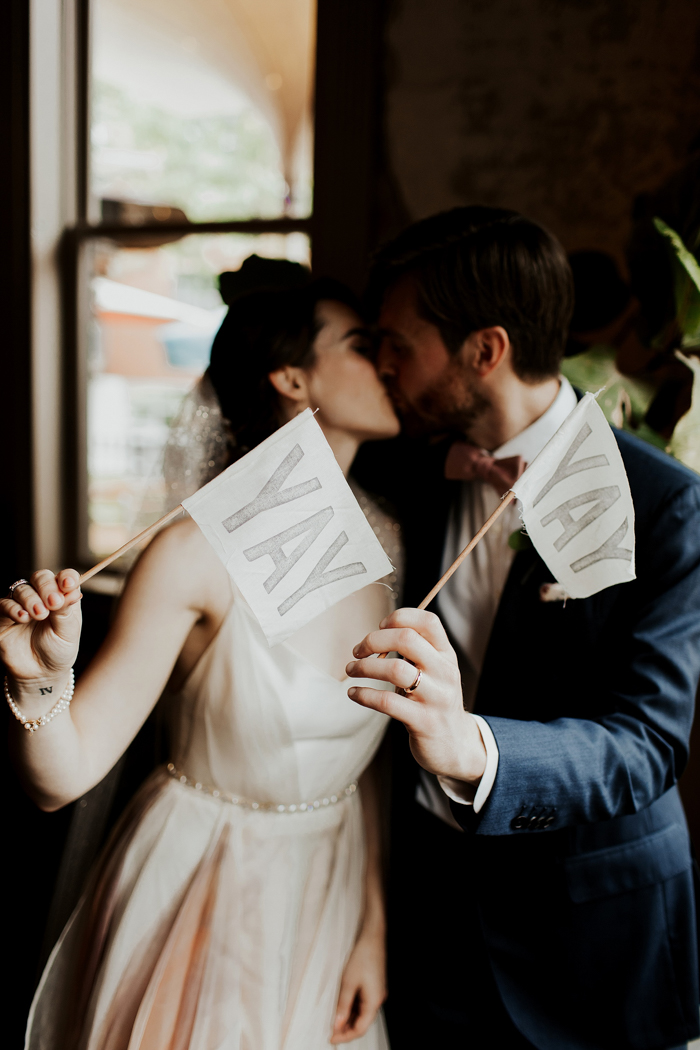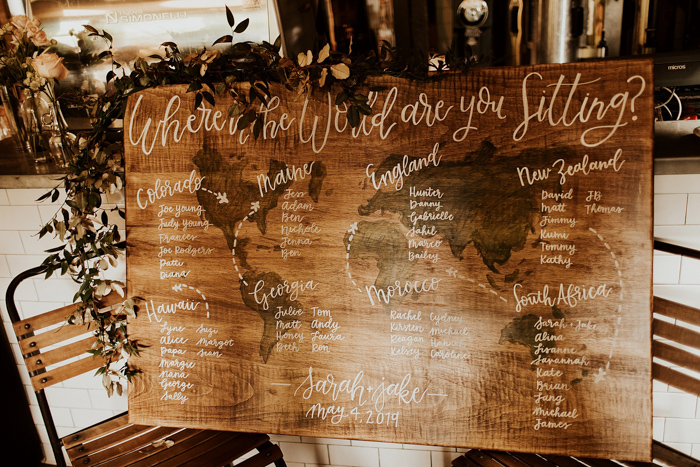 With a small guest list and a tight budget, we immediately knew that a larger wedding venue in Atlanta wouldn't work. We also needed a venue with some flexibility, and since we planned most of the wedding ourselves, we didn't want a ton of vendors. A restaurant seemed like the perfect option, and Parish fit all of our criteria! On top of being in a historic building in a prime location with amazing food, it was also just down the street from our first apartment together as a couple. We were able to coordinate all of the food, alcohol, table settings, and decor through the restaurant and found it much easier (and cheaper!) when looking at other options. Our guests commented that they had no idea you could have weddings in restaurants, and we can't recommend this enough to other couples looking for a similar experience!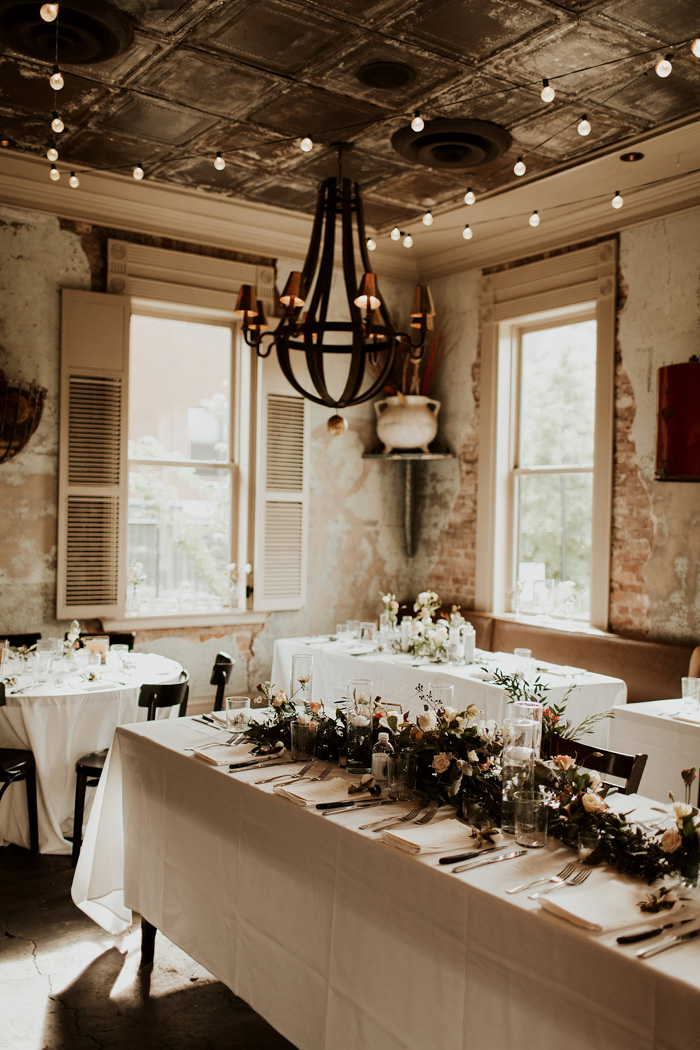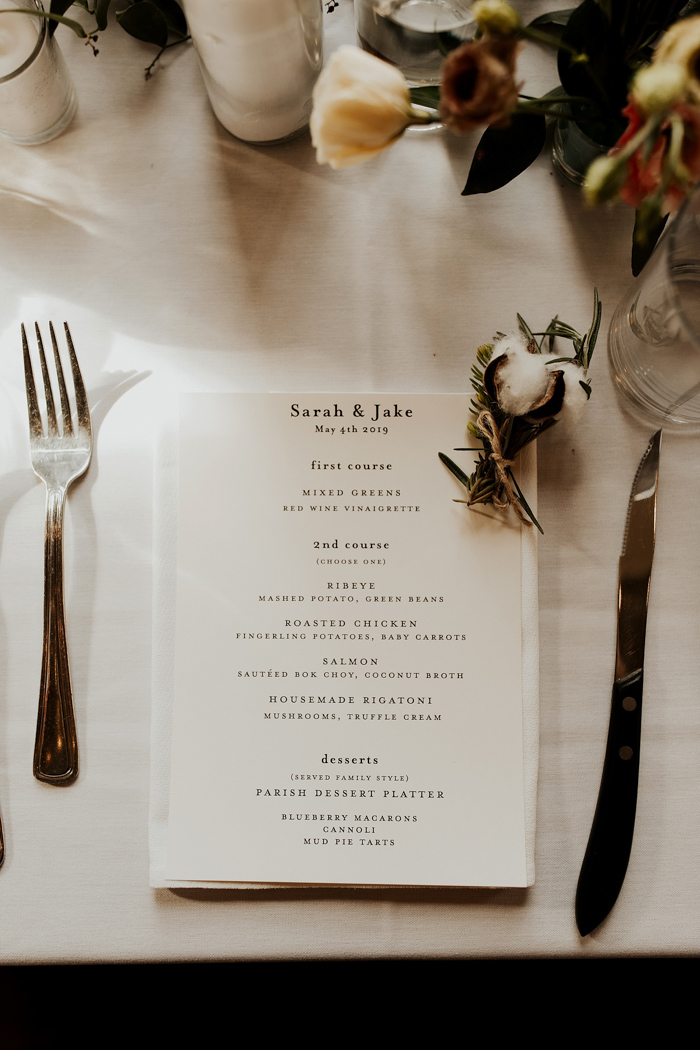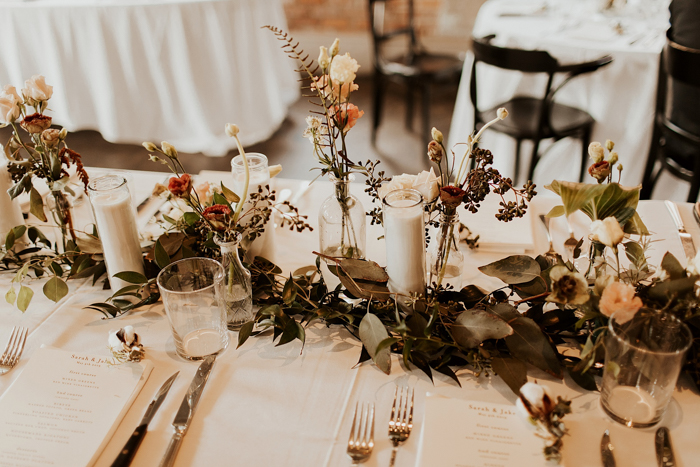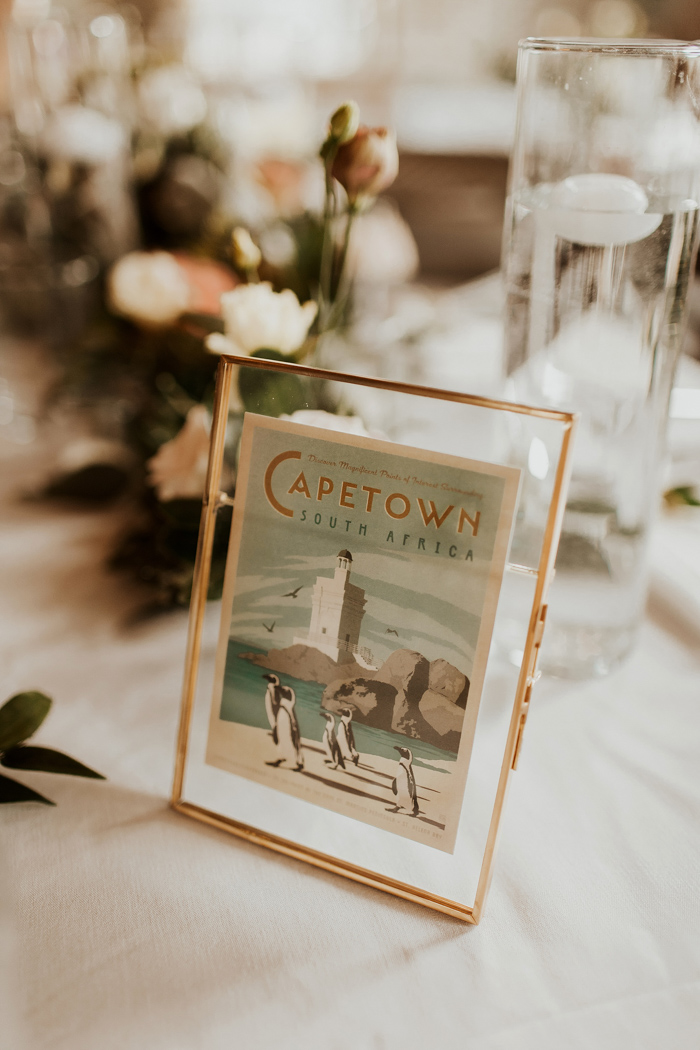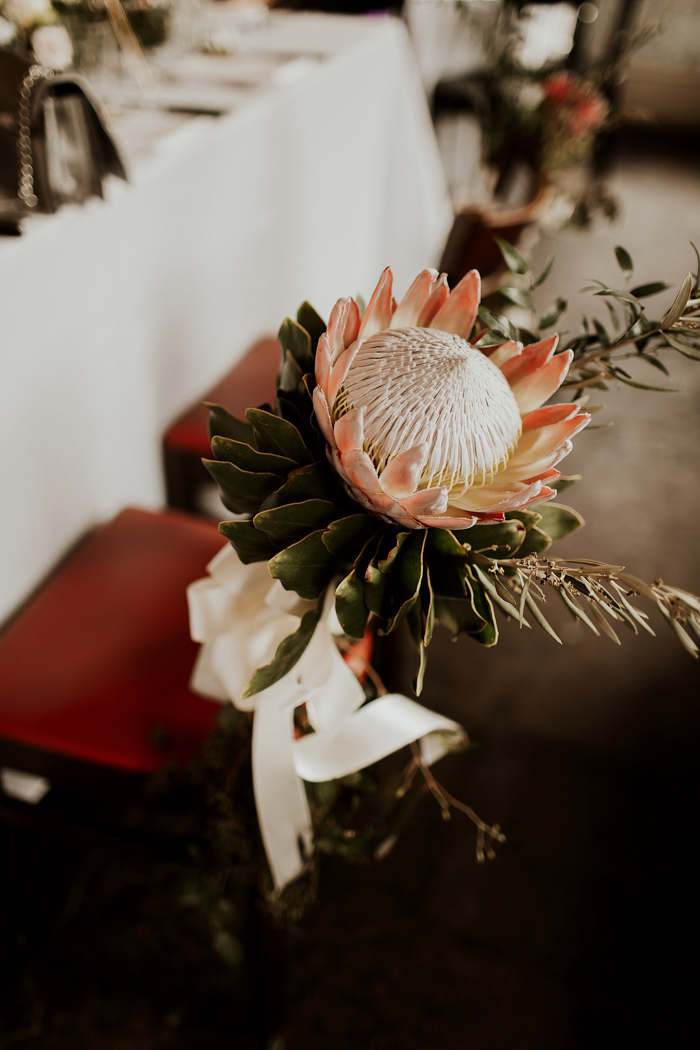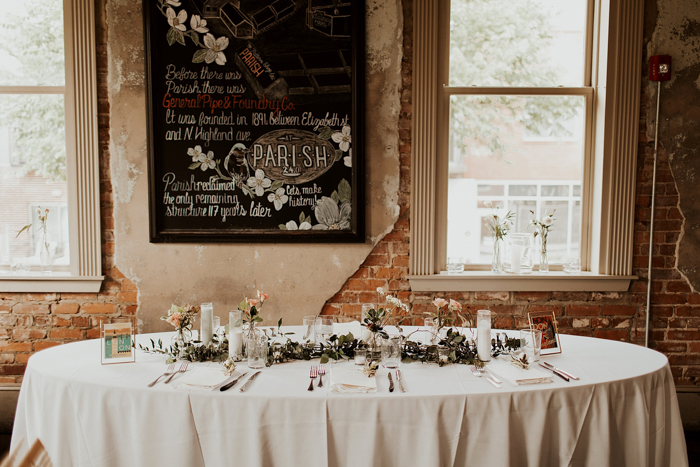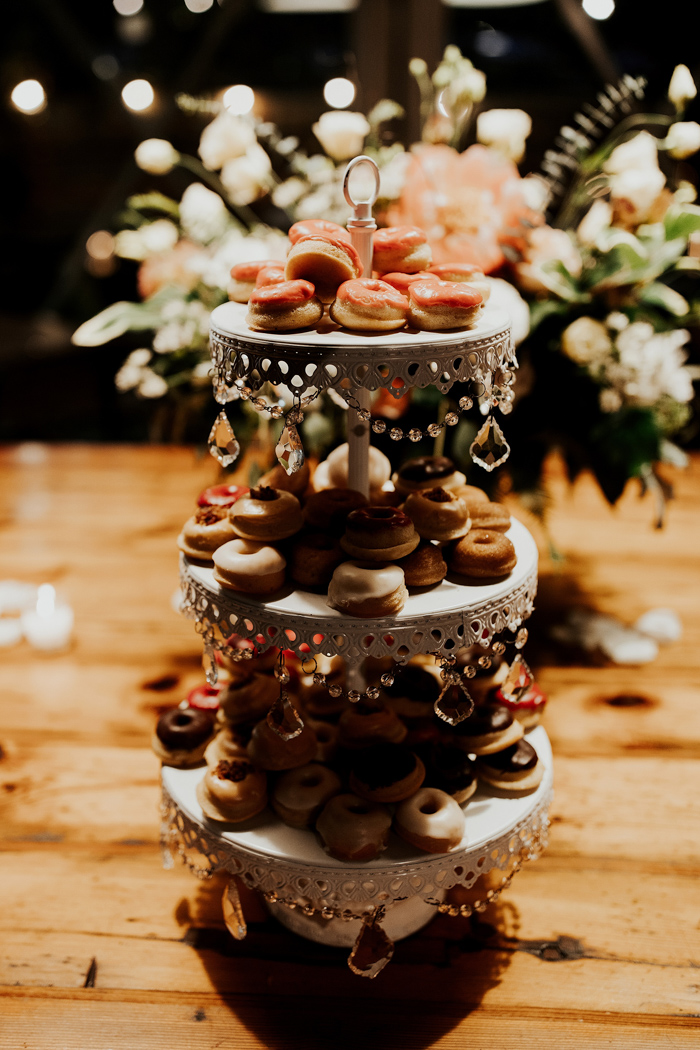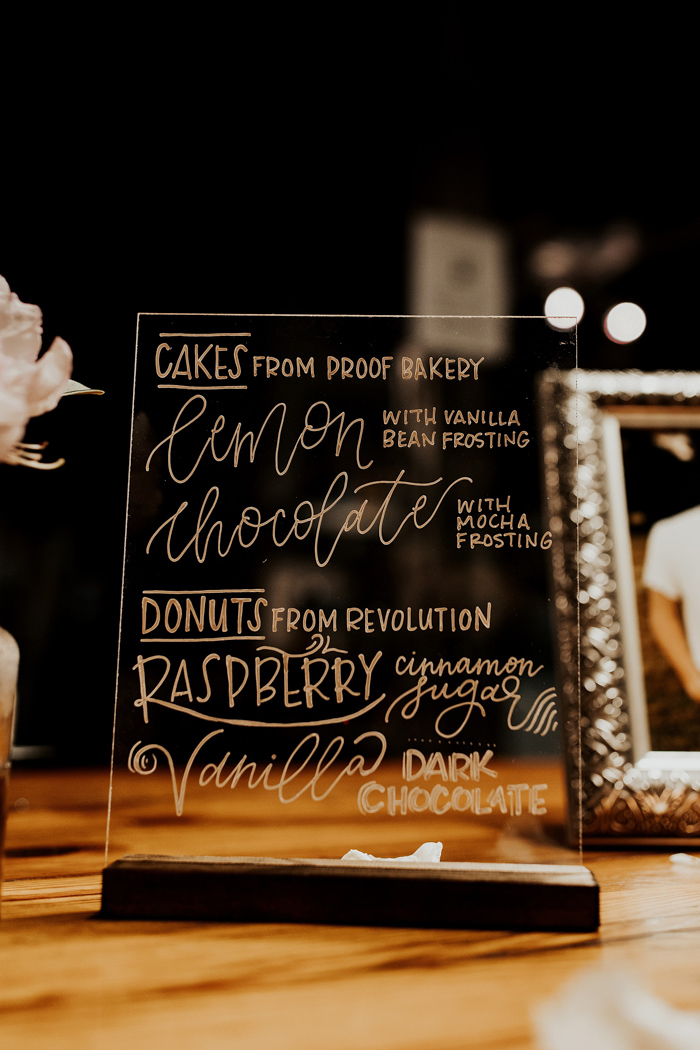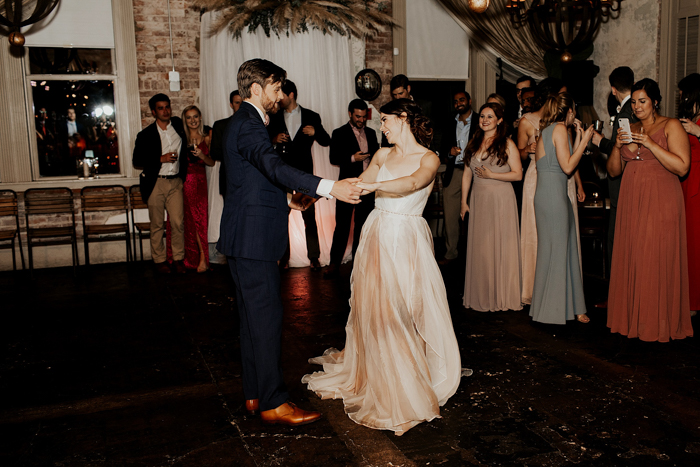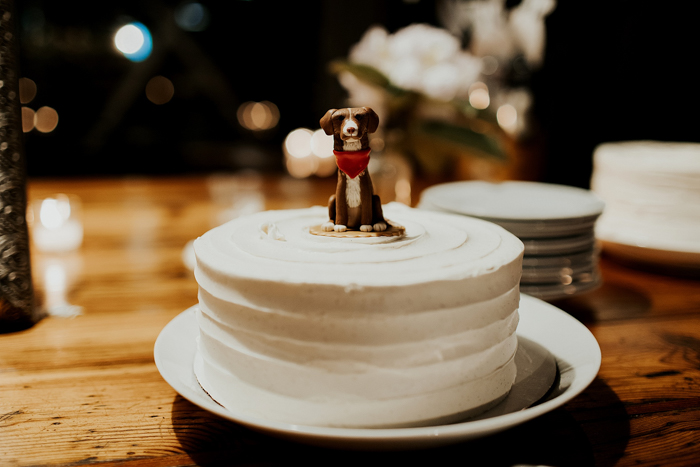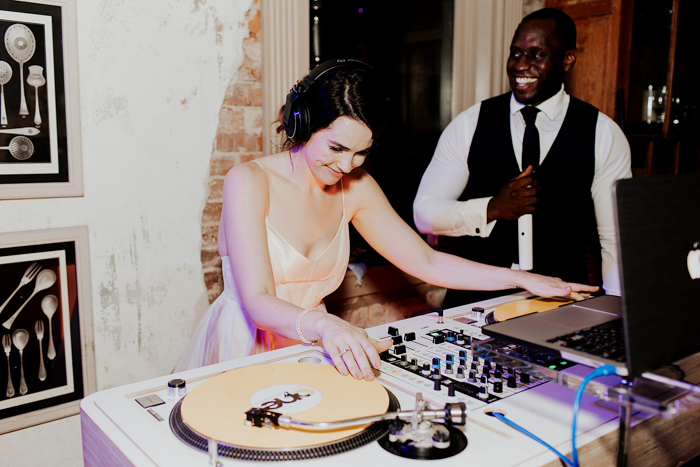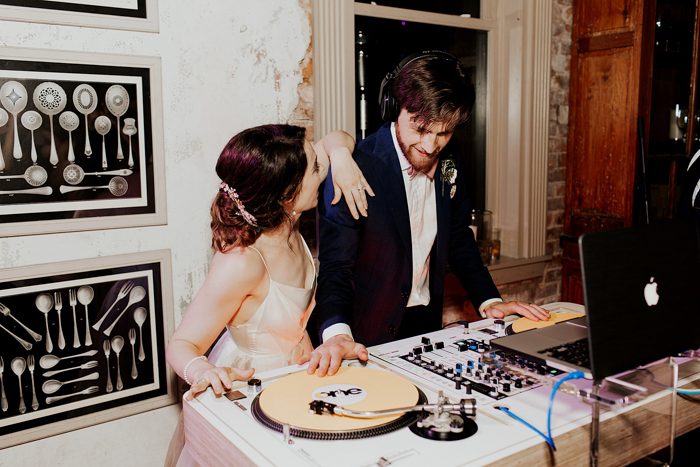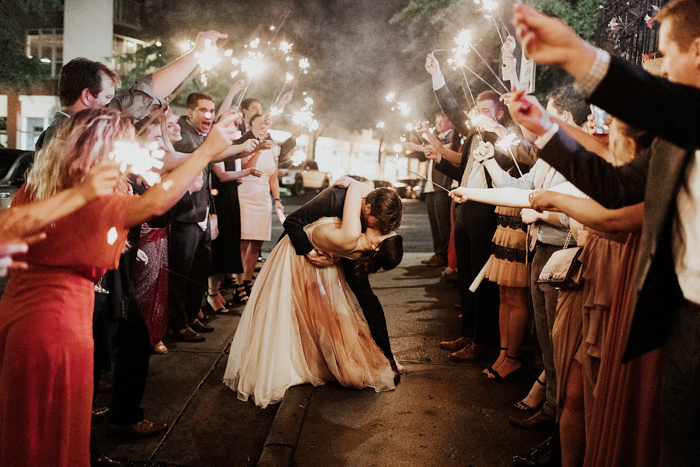 Our biggest congratulations to Sarah and Jake, and a huge thanks to Junebug member Sarah Joy Photo for sharing this incredible Parish Atlanta wedding! Want to see more from this talented photographer? Check out this blush and copper Canton, Georgia wedding at Events on Main!