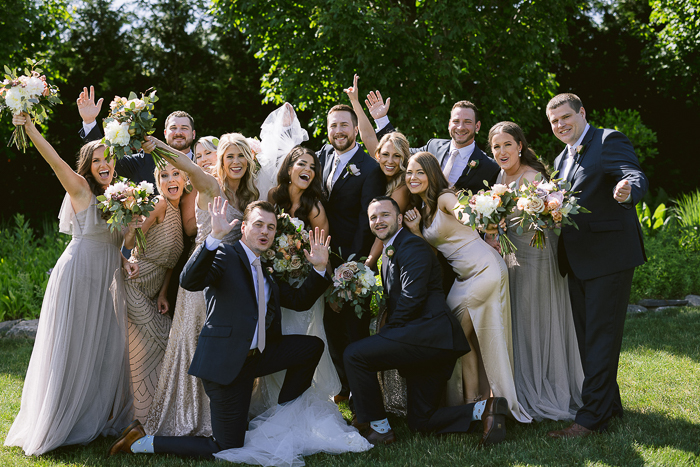 A charming industrial venue surrounded by beautiful stonework and gardens, luscious florals, and a dreamy muted color palette—Jillian and Tom's Stone Meadow Gardens wedding is the very definition of classically romantic. Putting their full faith and trust in the experts, the pair relied on their talented team to create an effortlessly elegant affair filled with seriously gorgeous details. And even though there was a traditional element to their big day, the couple ensured that they infused unique pieces of themselves into their celebration.
For their ceremony at the Immaculate Conception Church, they did their best to put their own spin on it by including their loved ones in the program. The pastor also added a thoughtful and funny gesture by singing a personalized jingle for the couple. At the reception that followed, florist Central Park Flowers brought to life a show-stopping installation of blooms, cascading greenery, and branches that beautifully contrasted with the venue's exposed brick and concrete backdrop. Tying the look together were cross back chairs and long farm tables adorned with a greenery garland and pops of white flowers.
If you've set your sights on a classic romantic featuring all the timeless, traditional, and personal touches you and your partner have in mind, then this is the perfect inspiration for you. This breathtakingly beautiful day was captured by Junebug member and photographer Brittany Boote. Keep scrolling for ideas that'll never go out of style.
The Couple:
Jillian and Tom
The Wedding:
Stone Meadow Gardens, Clarks Summit, Pennsylvania, United States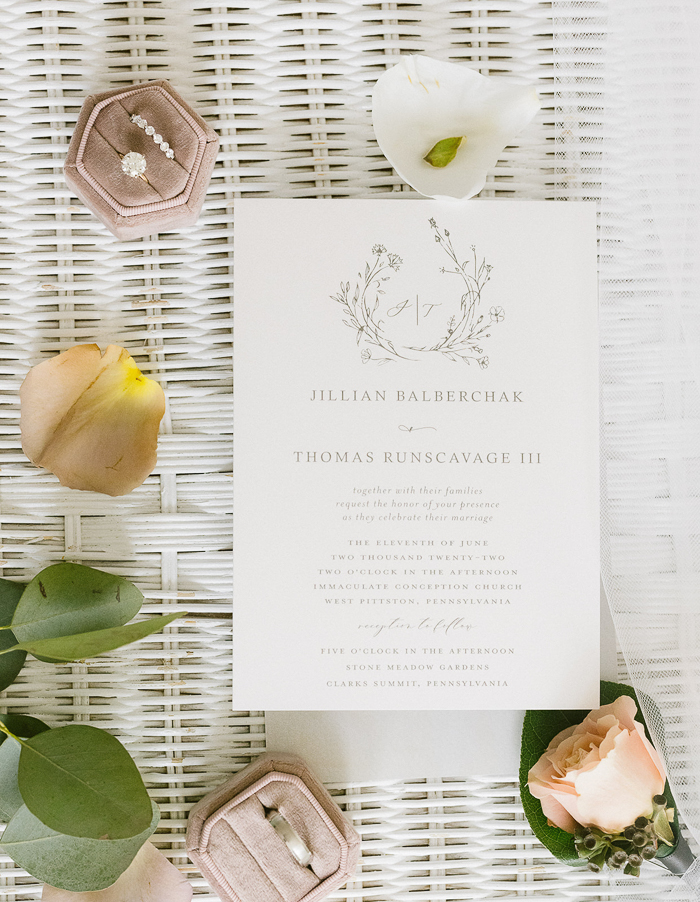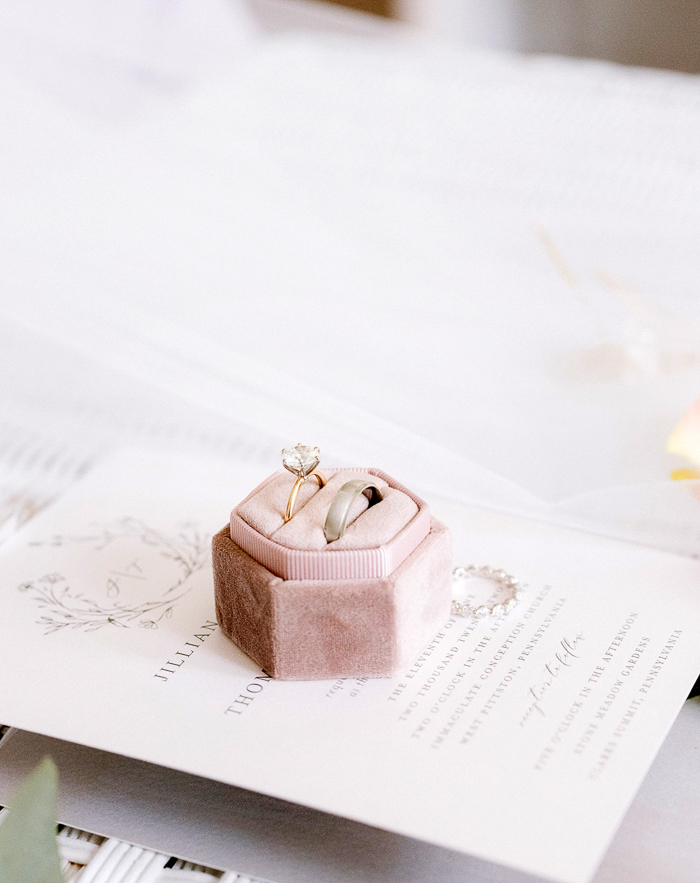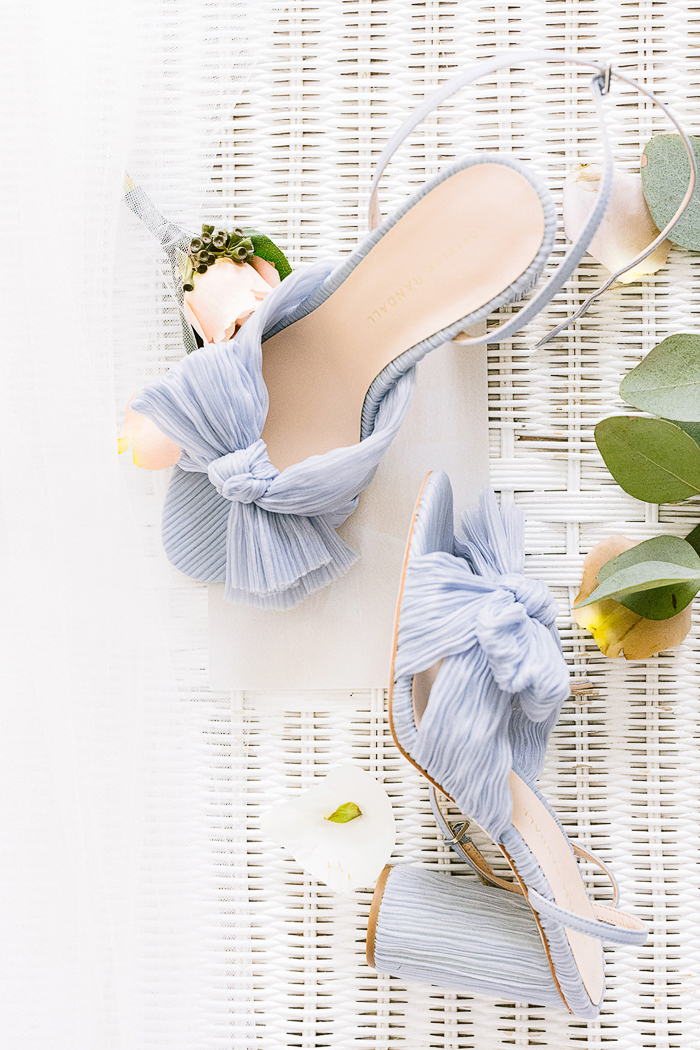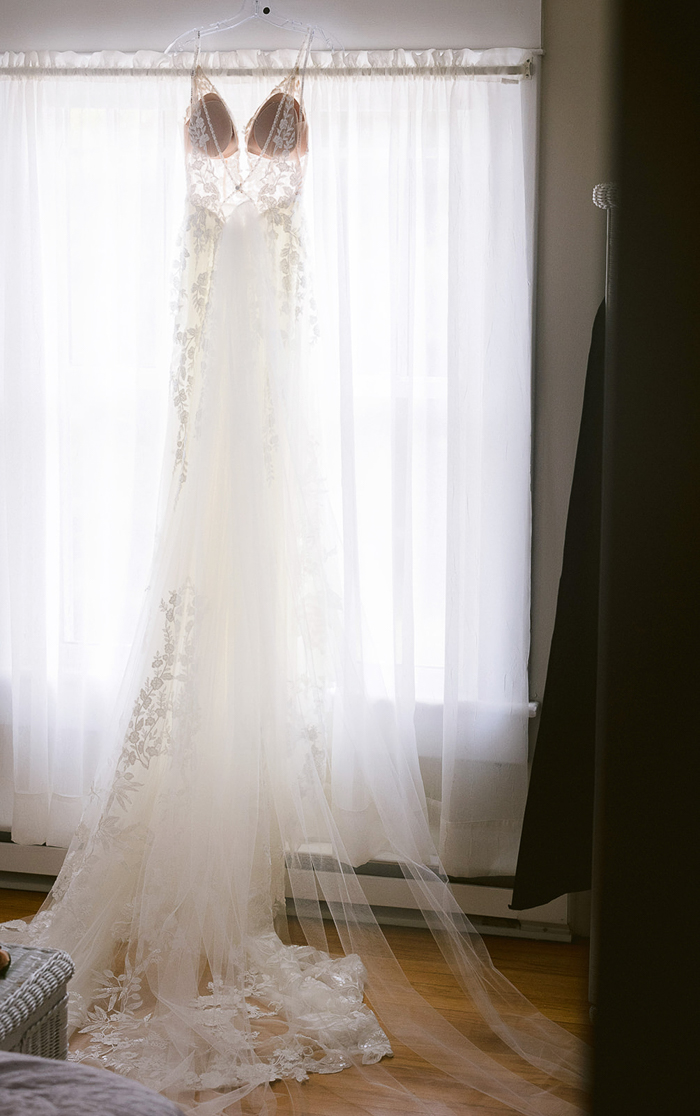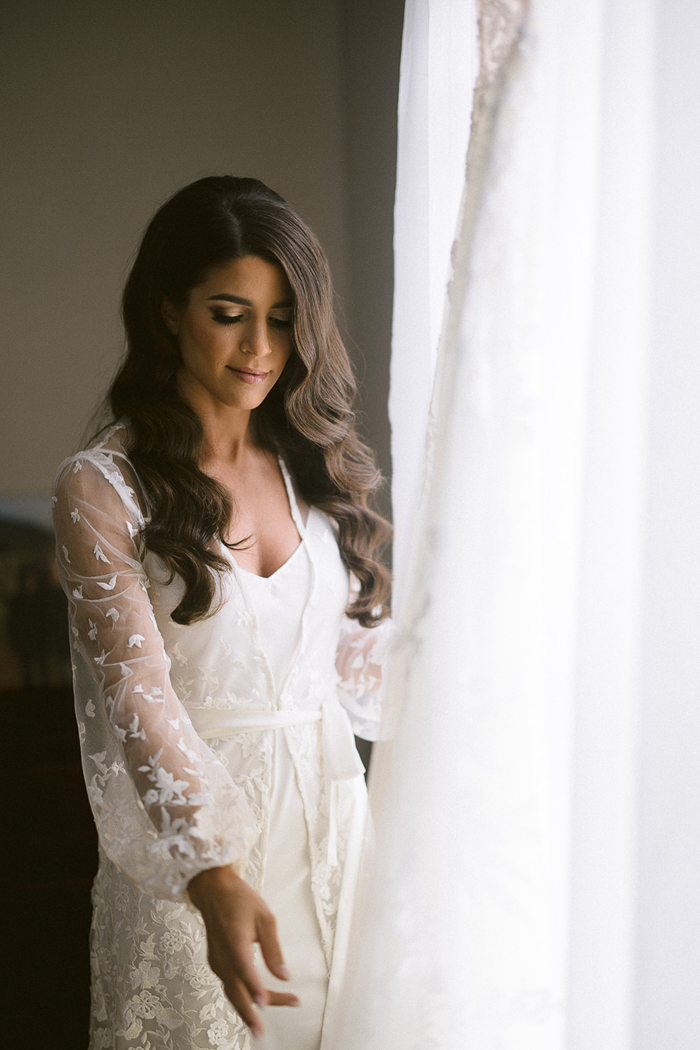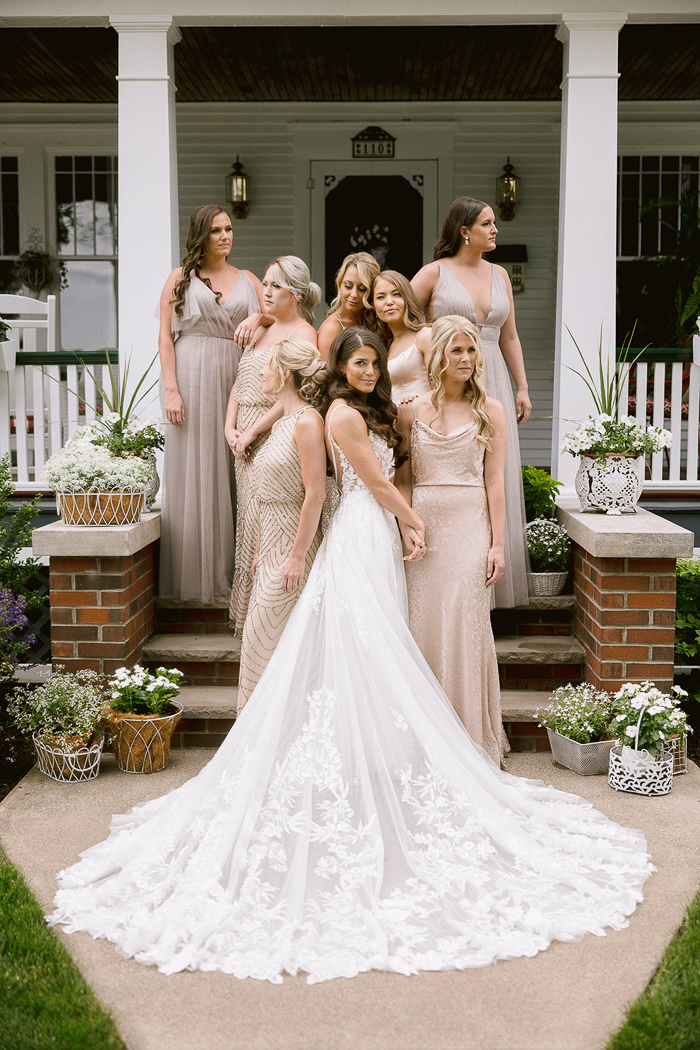 Personalizing Their Church Ceremony By Including Their Loved Ones
We had a rather traditional ceremony in my childhood church that I still attend to this day. I decided not to go crazy into the details and just let the beauty of the church speak for itself. There were virtually no design elements to our ceremony, and we don't regret it at all. We did personalize our ceremony by getting as many friends and family involved as possible. We had our cousins as ushers, our uncles walked family members down the aisle, cousins brought up gifts, godmothers did readings, friends read the petitions, and my best friend's mother sang. Tom's uncle also participated in the ceremony by serving as the deacon, which was very special. Our priest added a little fun to the ceremony by personalizing a jingle for us. He sang it aloud, and the whole church had a nice laugh.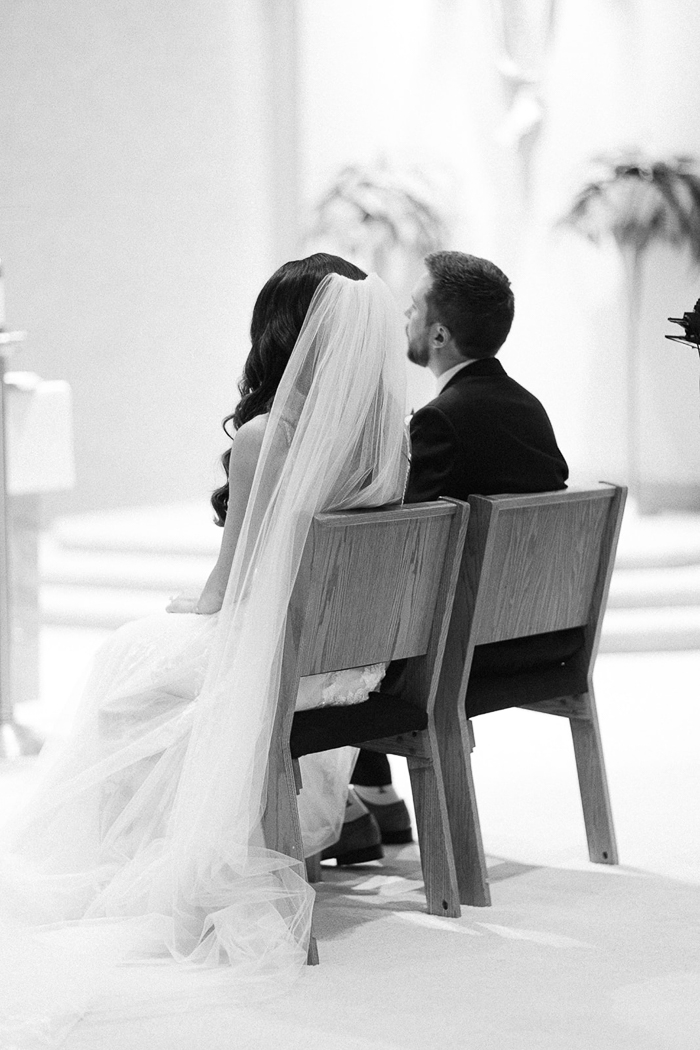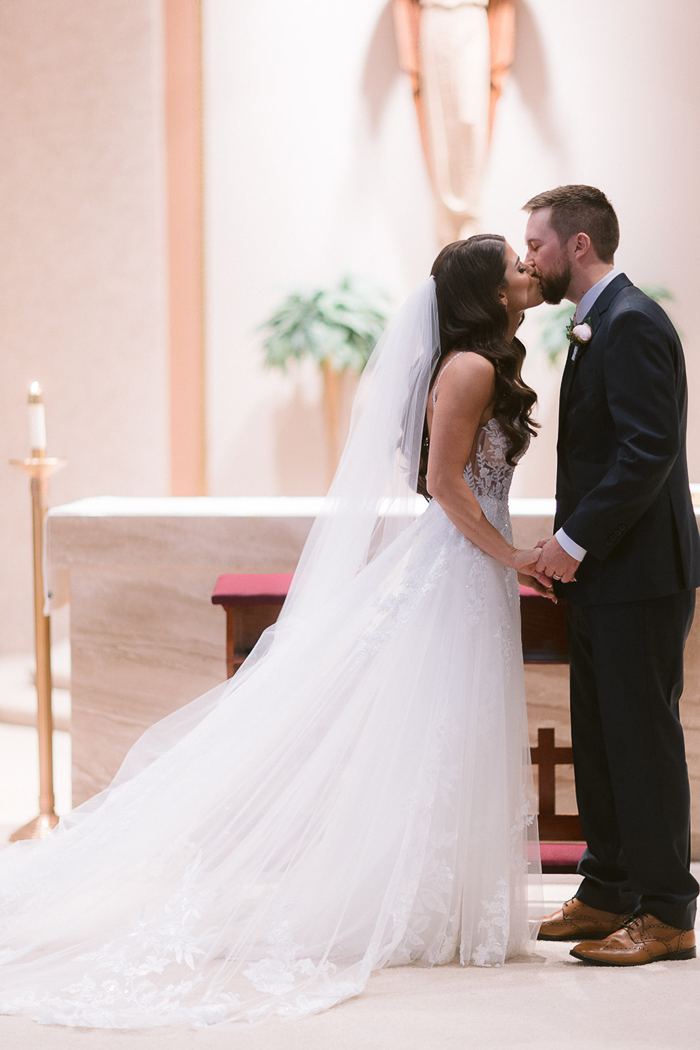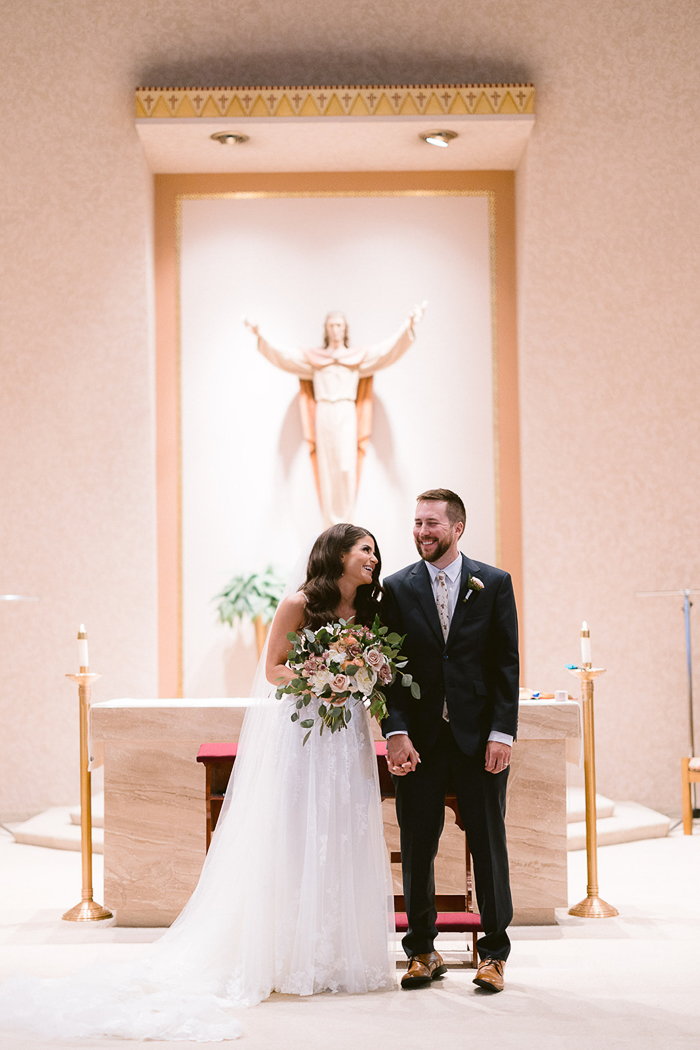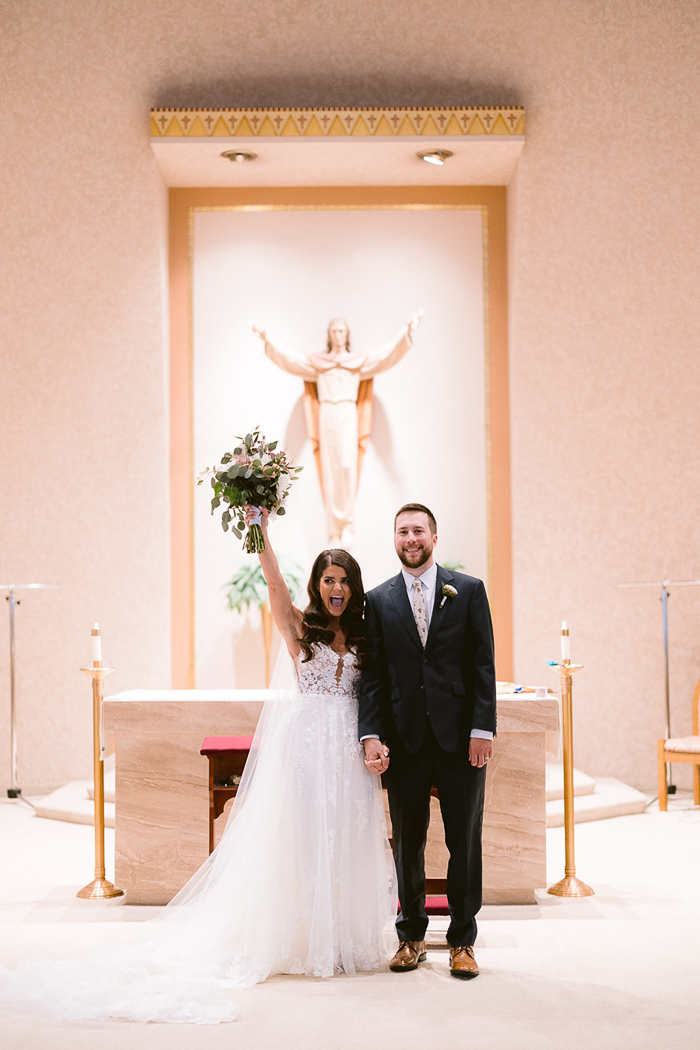 Why A Stone Meadow Gardens Wedding
Stone Meadow Gardens is a beautiful venue, so it truly stands out on its own, but it was transformed into something magical. Our favorite part of the whole design was the floral installation by Central Park Flowers that perfectly contrasted the beautiful rust-colored accent wall in the venue. It truly captured the romantic look we dreamed about. Stone Meadow Gardens was the first and only venue we looked at. We knew right away it was right for us. While the entire space was covered, one wall was exposed, allowing for an open feel. This was perfect for our summer wedding.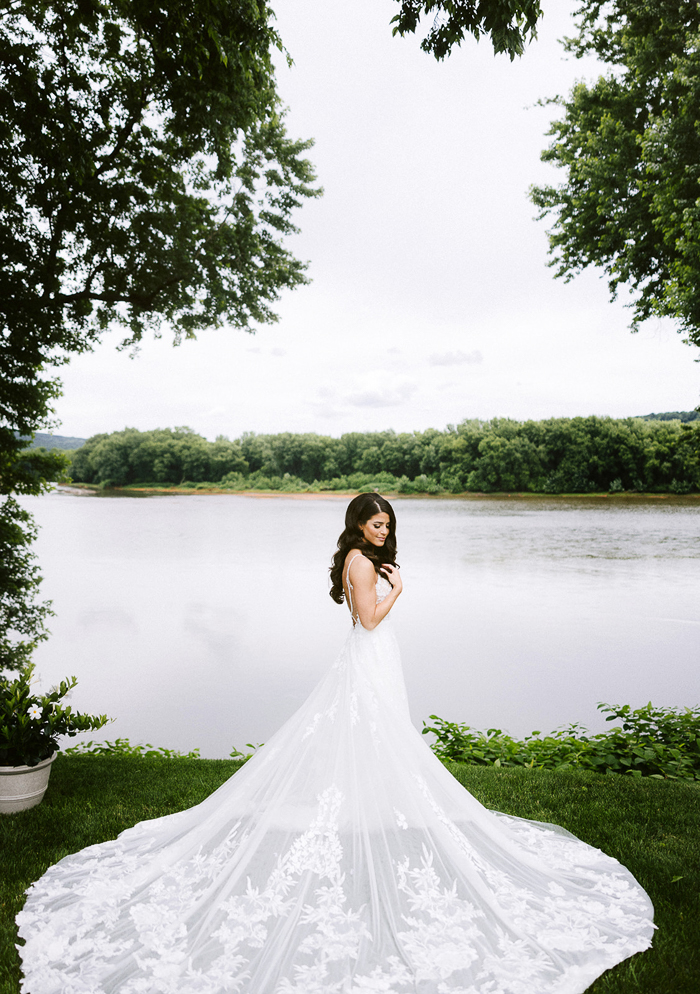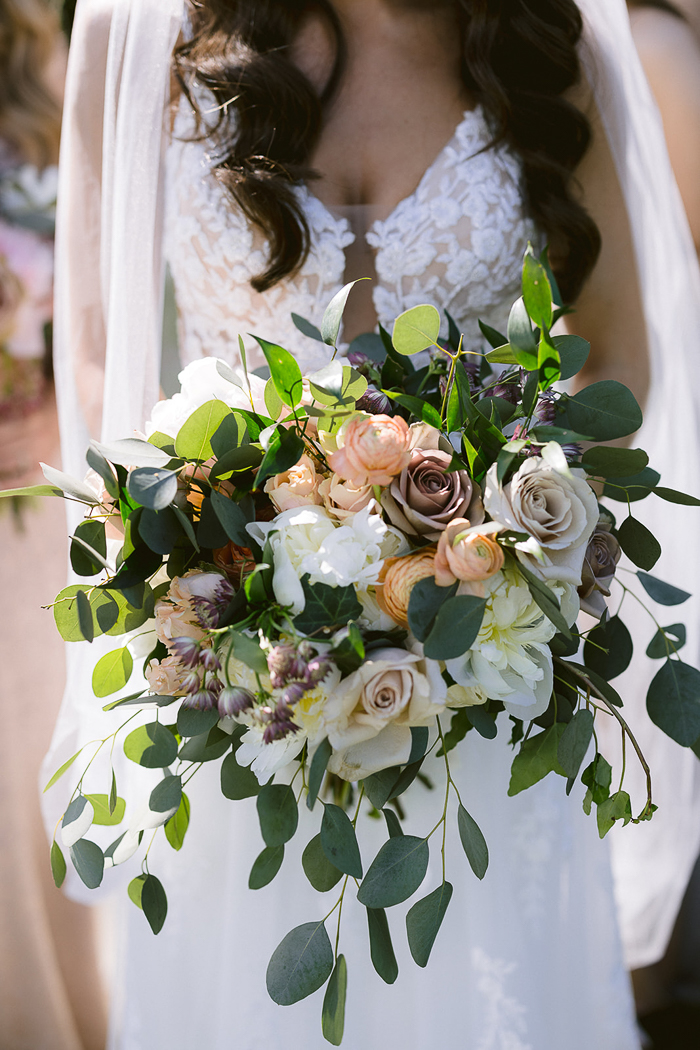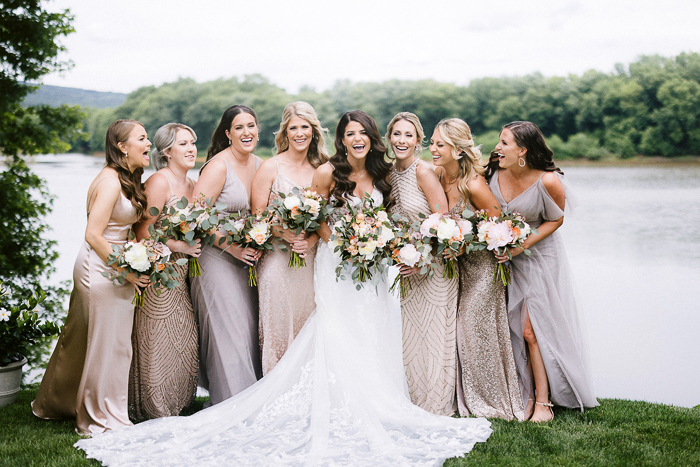 Recommended Reading: Looking for affordable and chic bridesmaid dresses? Check out our round up of faves for stylish ensembles for you to shop guilt-free.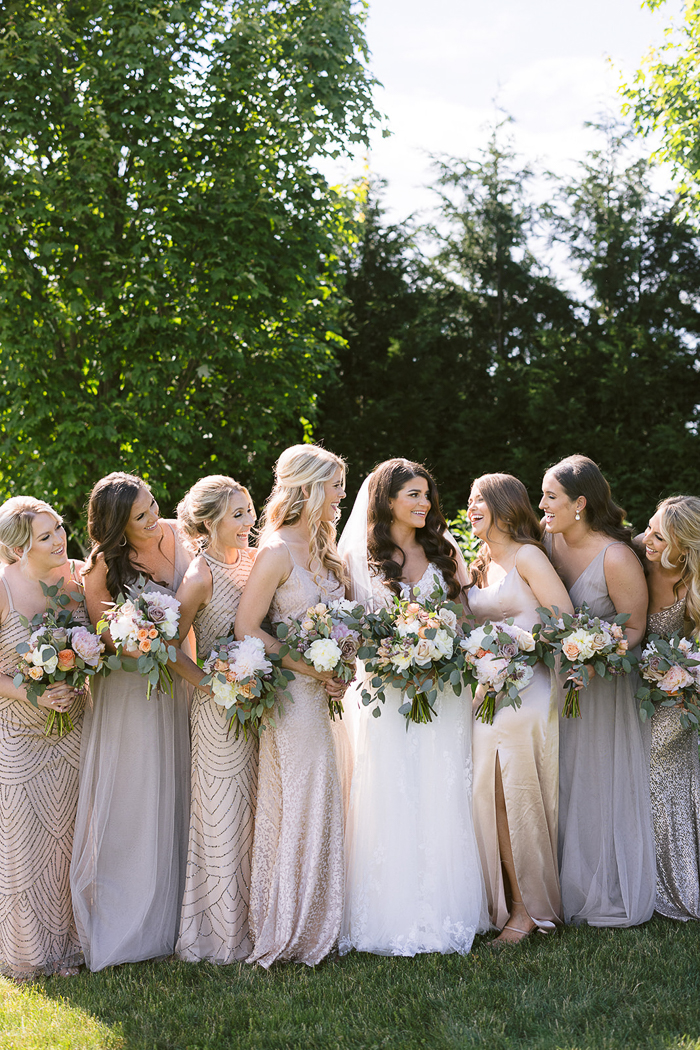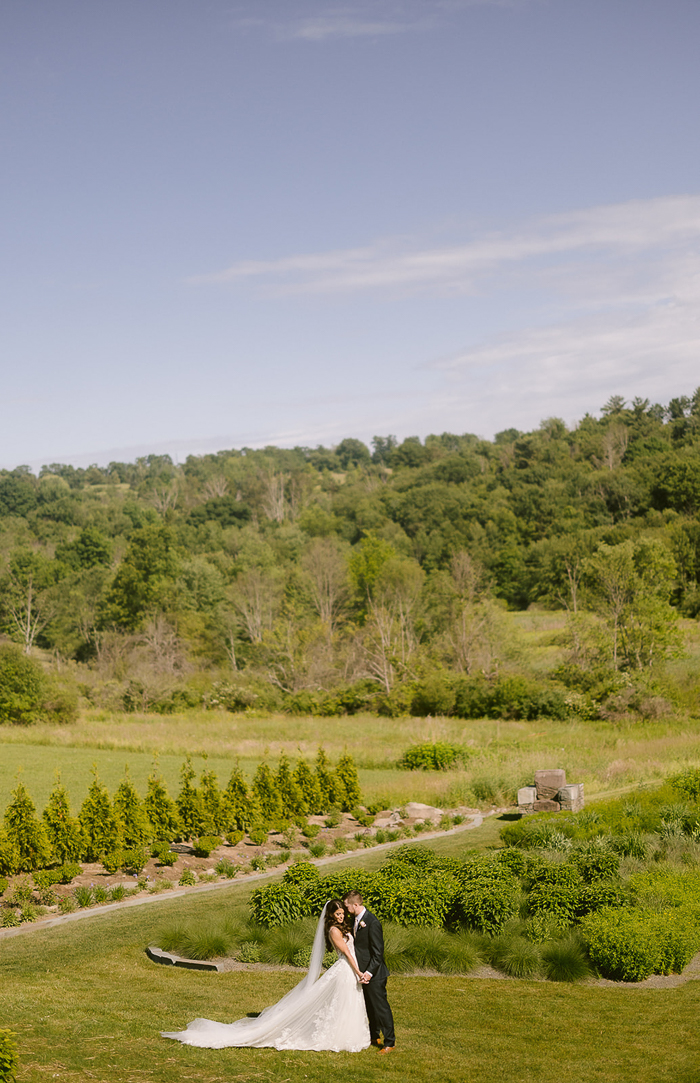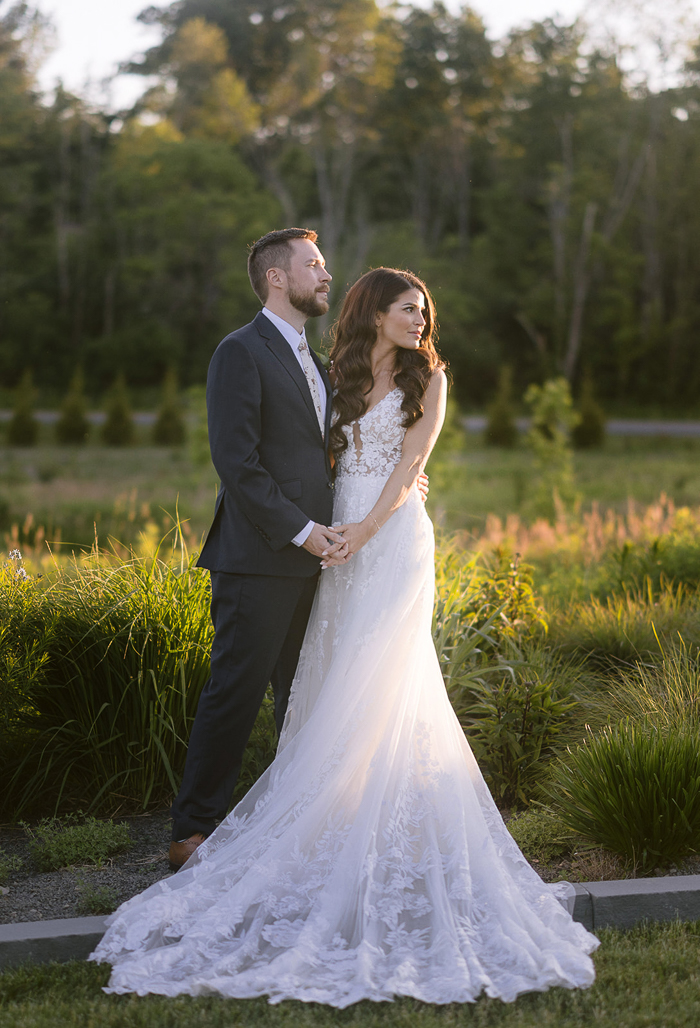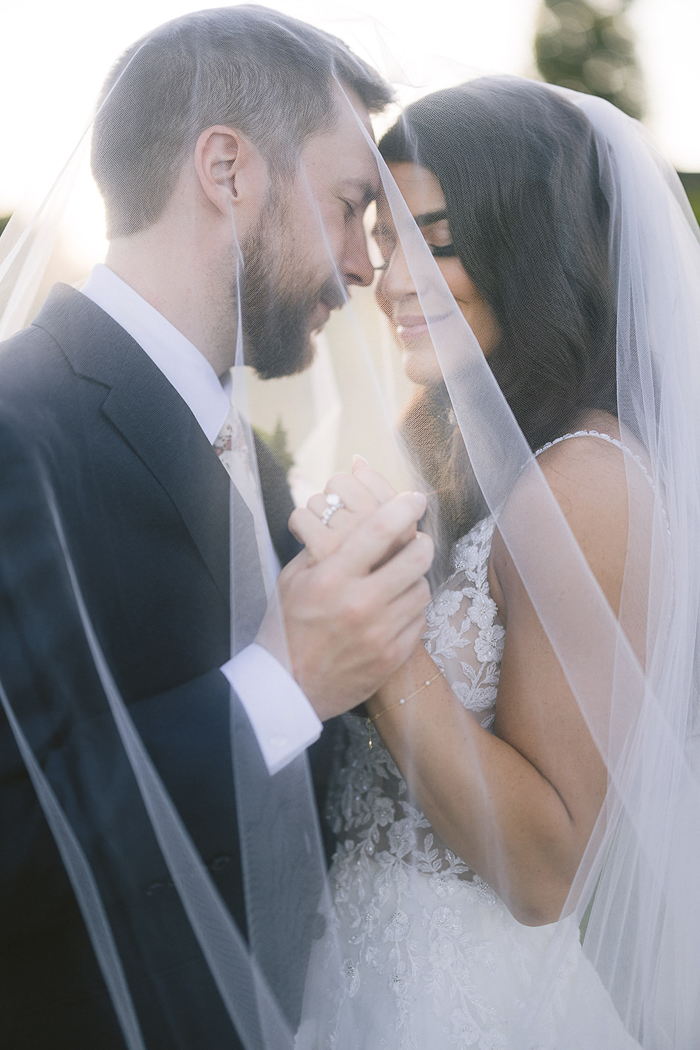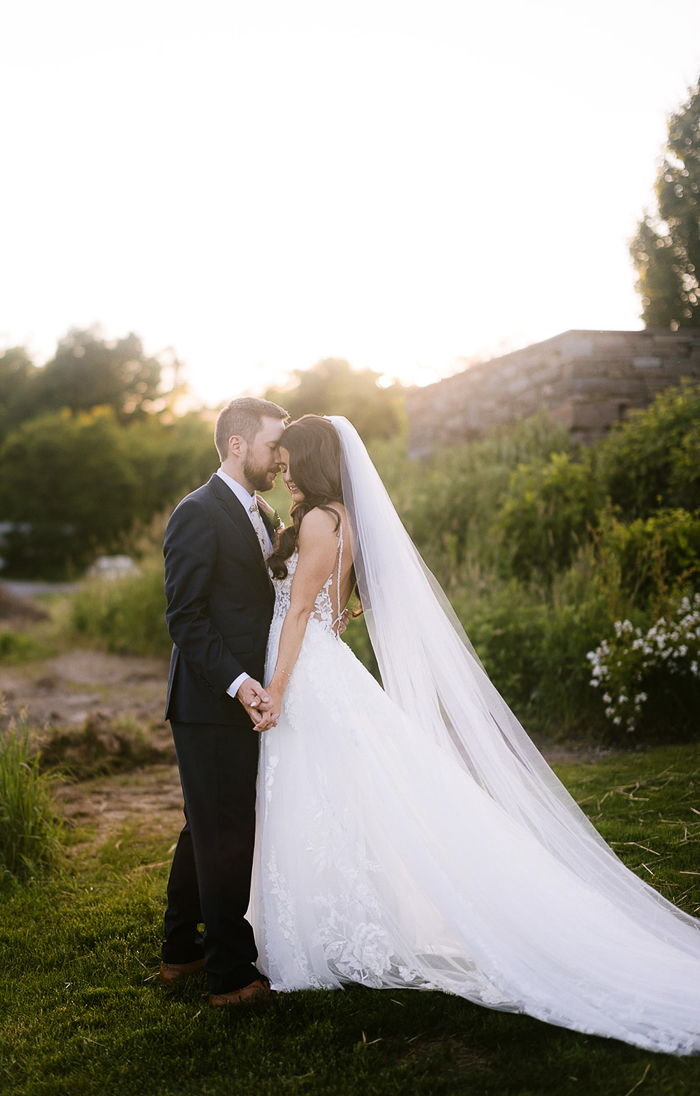 Making Sure They Had A Killer Cocktail Hour
The most important thing to Tom and me was that everyone had a good time and left full. We wanted a fun and inviting cocktail hour for our guests to set the stage for the rest of the evening. We accomplished this by welcoming our guests at the door with delicious signature cocktails and prosecco served from the cutest vintage mobile bar, Boujee Bubbles. Guests then made their way into the venue to enjoy an assortment of passed hors d'oeuvres along with a slider station and a Tuscan garden station. Everyone said they were full before they even ate dinner. Constantino's Catering absolutely did an amazing job with the food.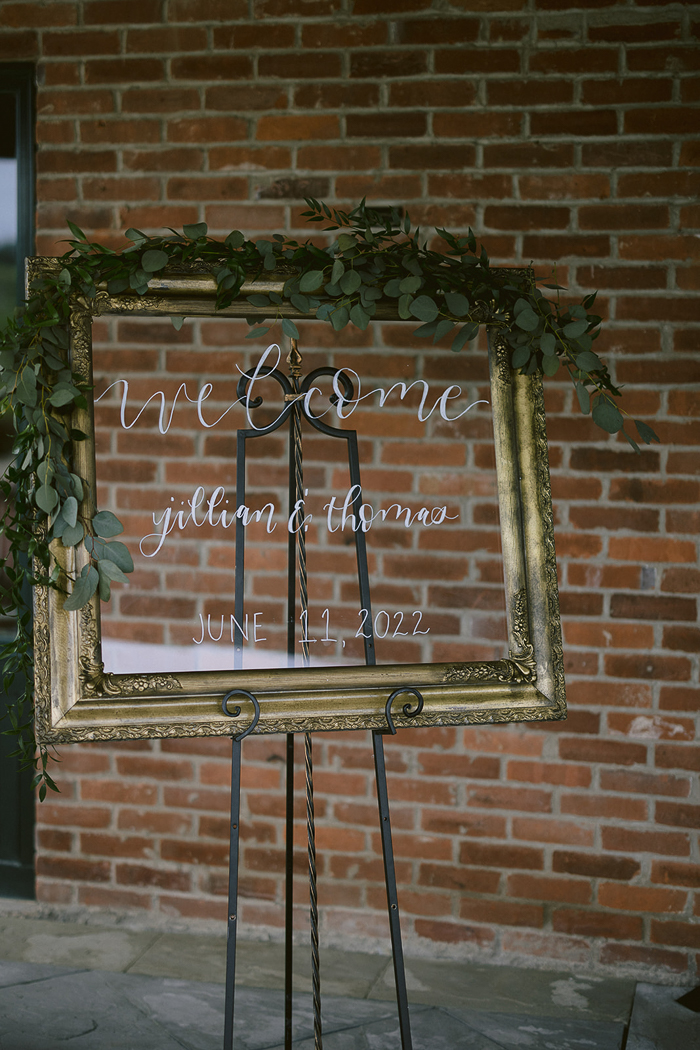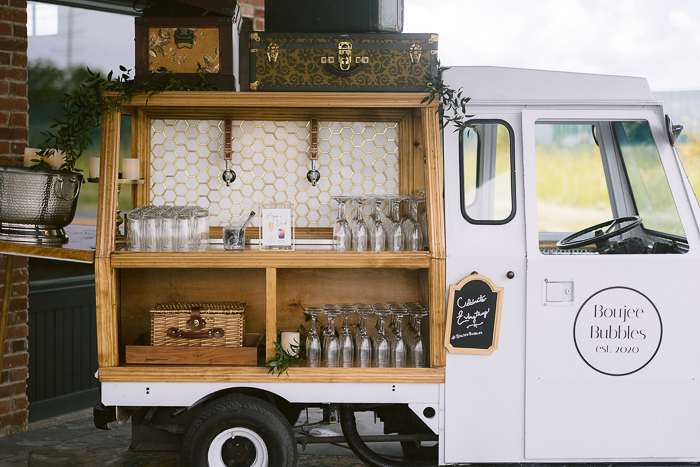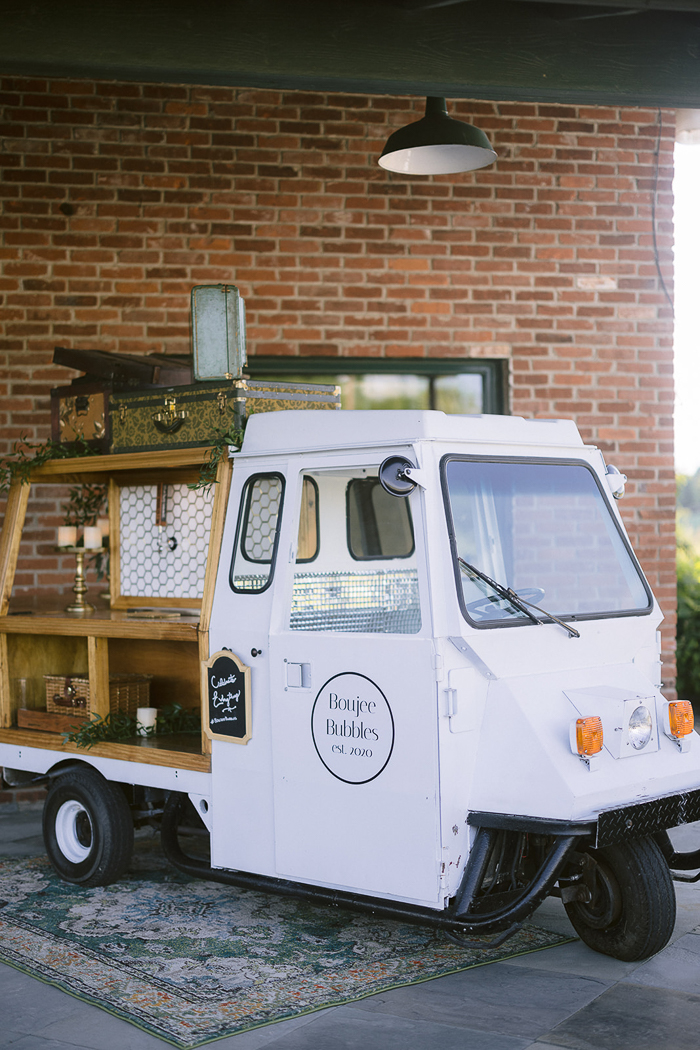 Setting Up Different Lounge Areas At Their Stone Meadow Gardens Wedding
The guests enjoyed eating and socializing while getting to sit back and relax on our custom lounges–created by Chippy White Table–that were positioned throughout the room. They also created a perfectly appointed lounge that sat in front of the floral installation, and this served as a special little spot for Tom and me to sit and enjoy the toasts from our friends and family.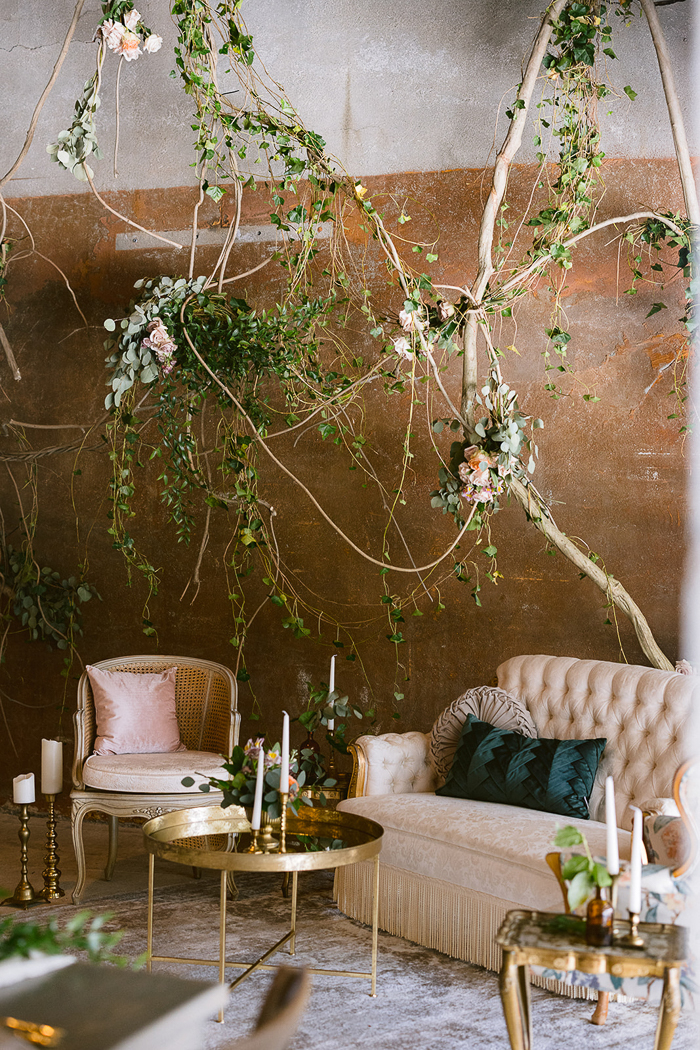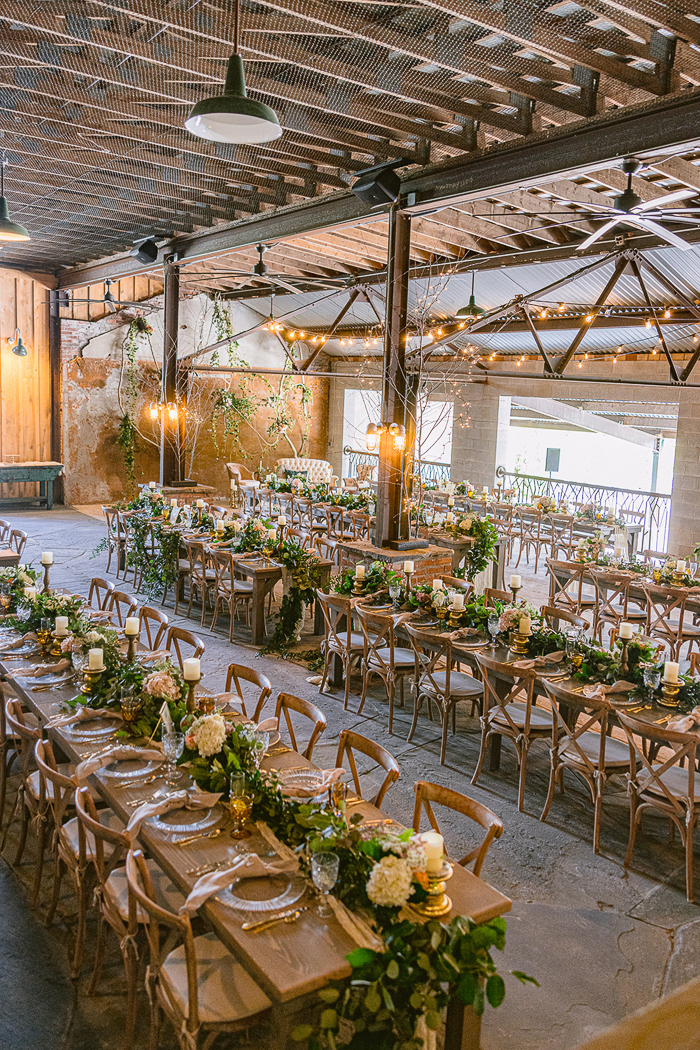 Trusting Their Vendor Team To Bring Their Stone Meadow Gardens Wedding To Life
I had a really hard time describing a style that I wanted, but when it came down to it. I used words like romantic, whimsical, and classic. It sounds silly, but I just wanted everything to look pretty. We didn't have super strong feelings about exactly how we wanted it to turn out. So we trusted our vendors to create something better than we could ever think of . I was often saying, "Just do your thing!" and gave them a lot of creative power.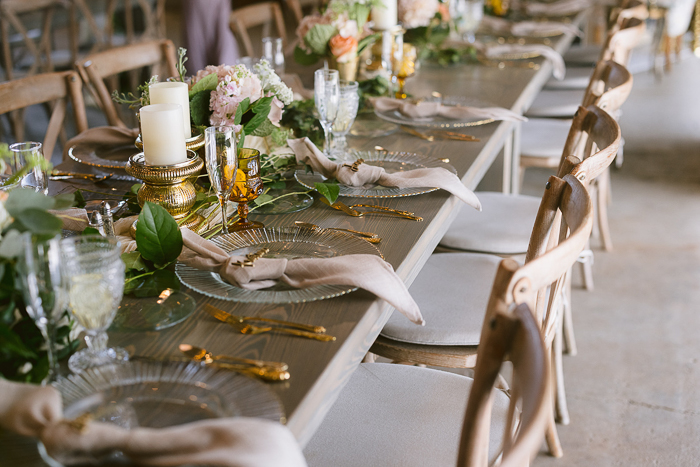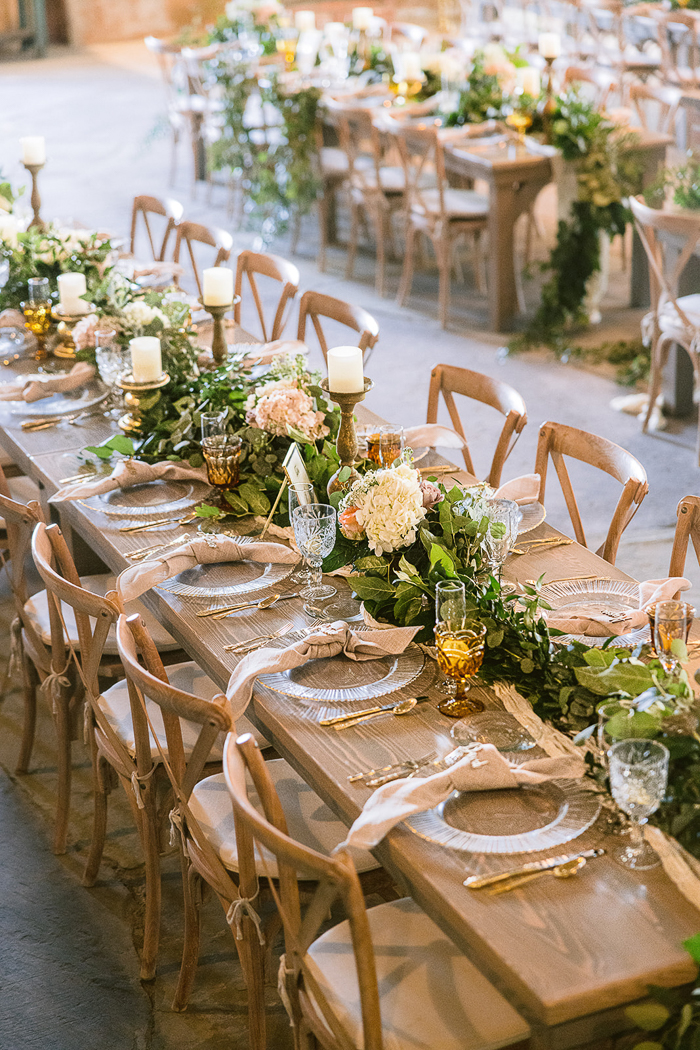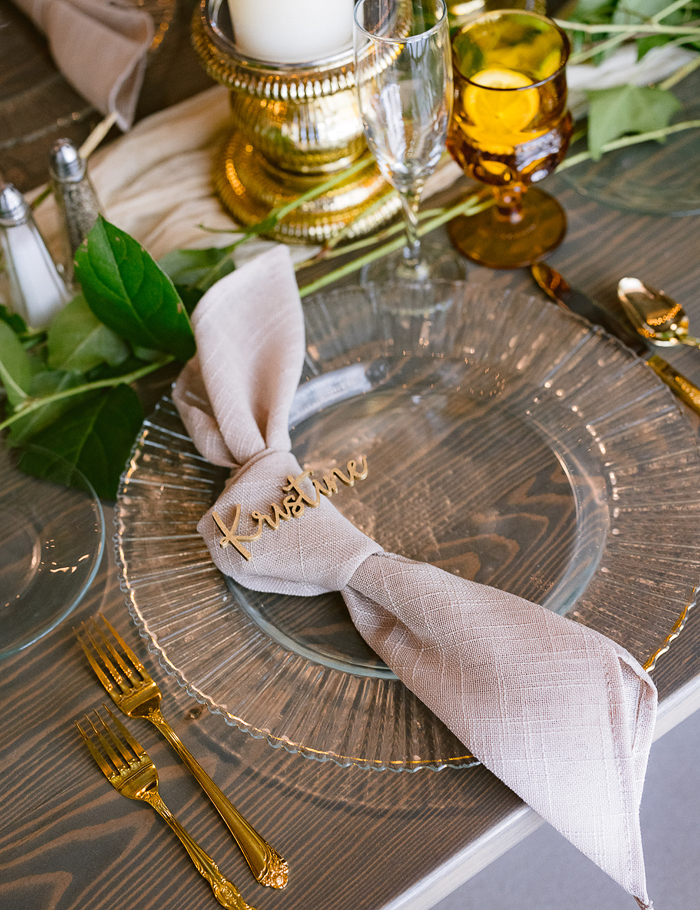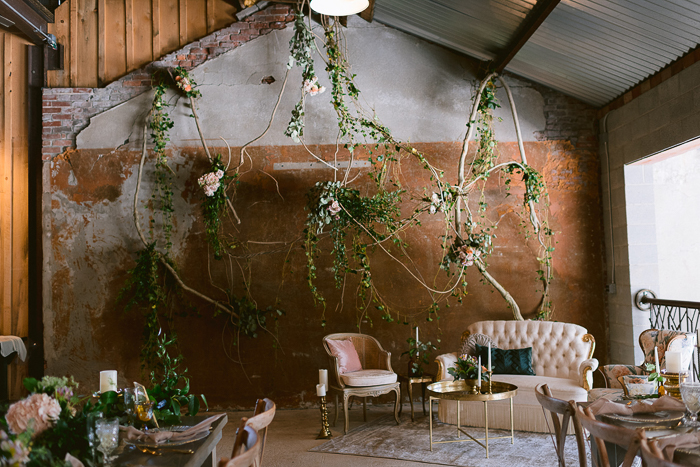 Wedding Advice: A Wedding Planner Is An Invaluable Resource
Our wedding planner Danielle Pasternak was a godsend. She was with us since the beginning of the wedding planning process, and she was the best investment. I trusted her opinions and suggestions. And it made the entire process less stressful, knowing we had someone to support us along the way. I didn't worry about how the day would turn out. At the very least, I suggest a wedding coordinator. As a bride, you want to enjoy your wedding day. It goes by so fast, and you really need to soak up every minute. You don't want to be fielding questions all day or be the person people come to for every little thing. Danielle and her team handled everything for us. Tom and I were able to have fun without being in charge of the behind-the-scenes stuff.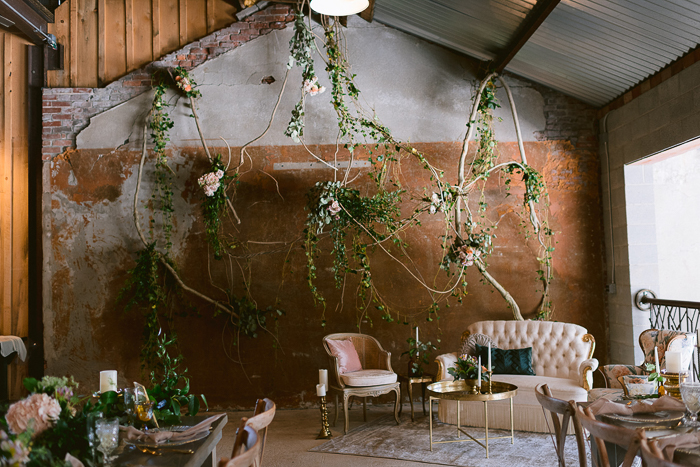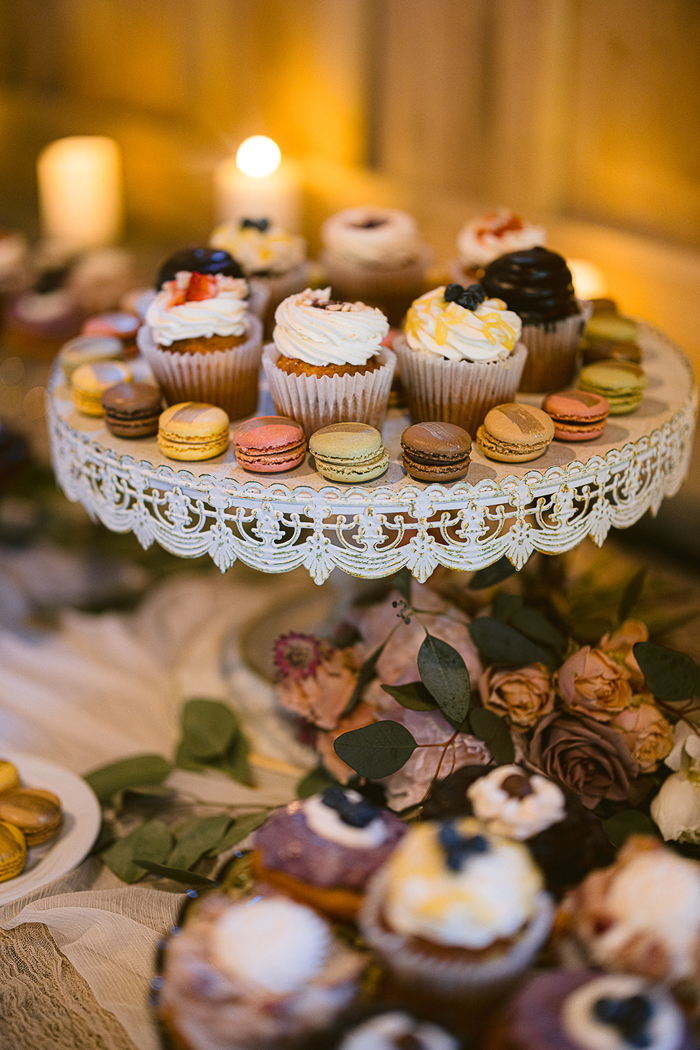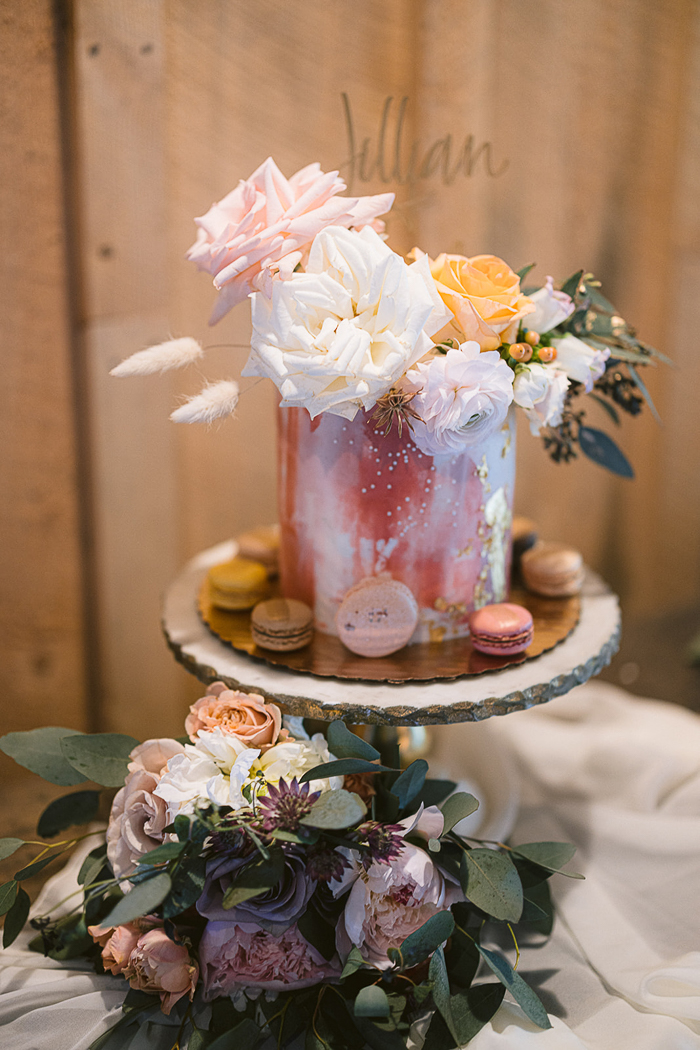 Keeping The Dance Floor Packed Was A Priority
Dancing was the next most important thing to us. We wanted everyone to be on the dance floor enjoying themselves, and we were able to accomplish this by getting an amazing DJ. There was not a single moment that people were not dancing. We had people of all ages on the dance floor, which made us so happy. DJ Tonez kept the party going all night. He read the crowd and kept the people dancing and having fun. I'd like to think people left full and happy, and for that, Tom and I are proud.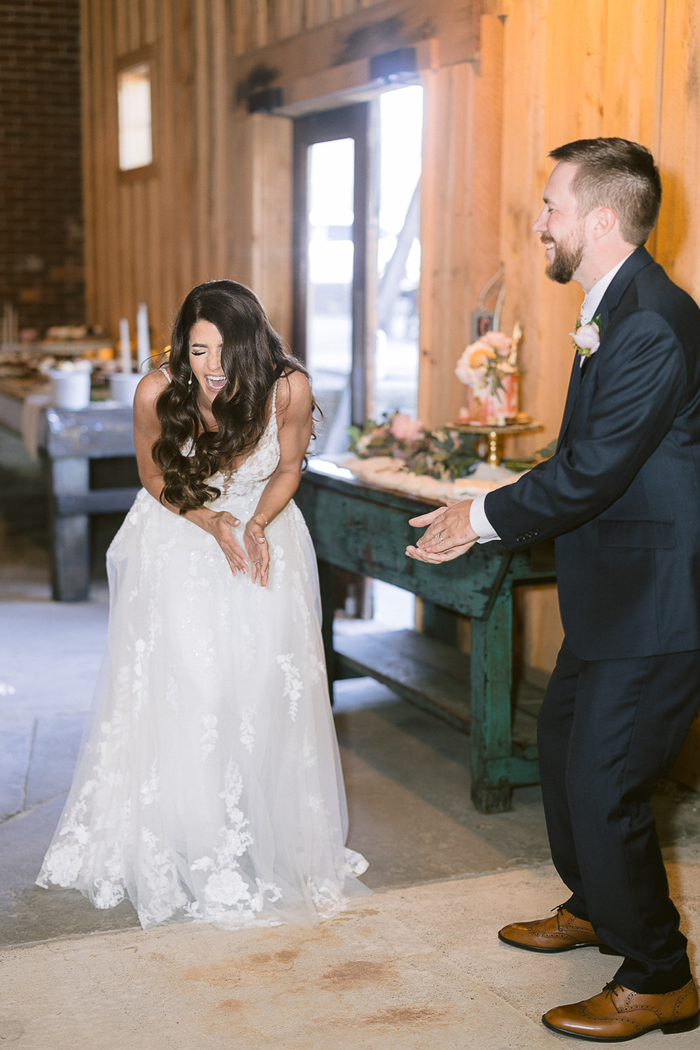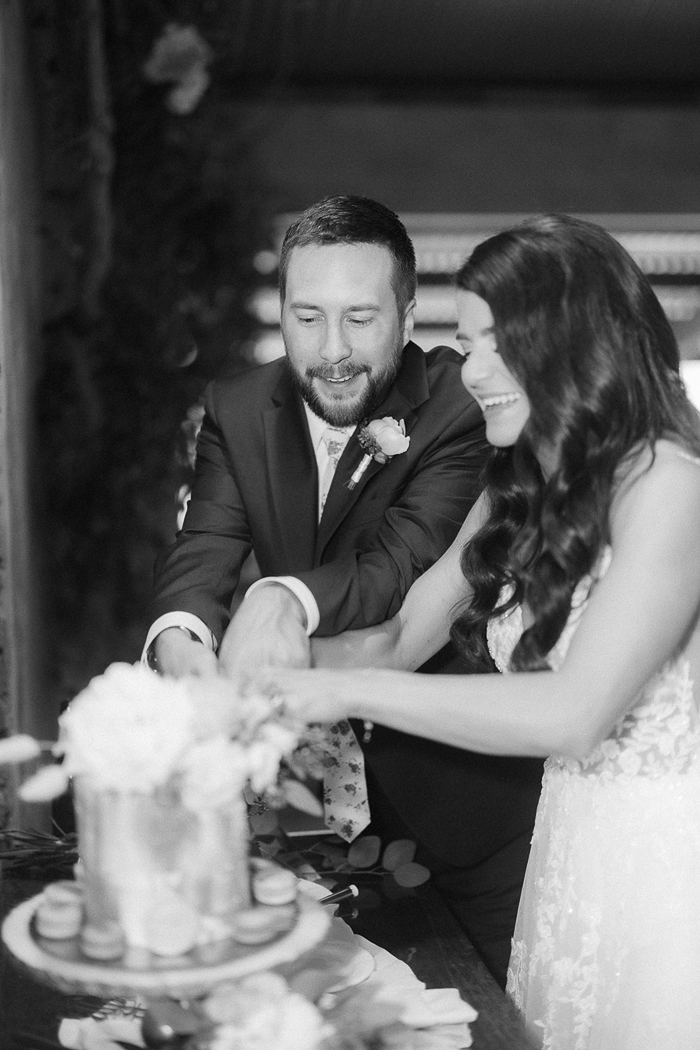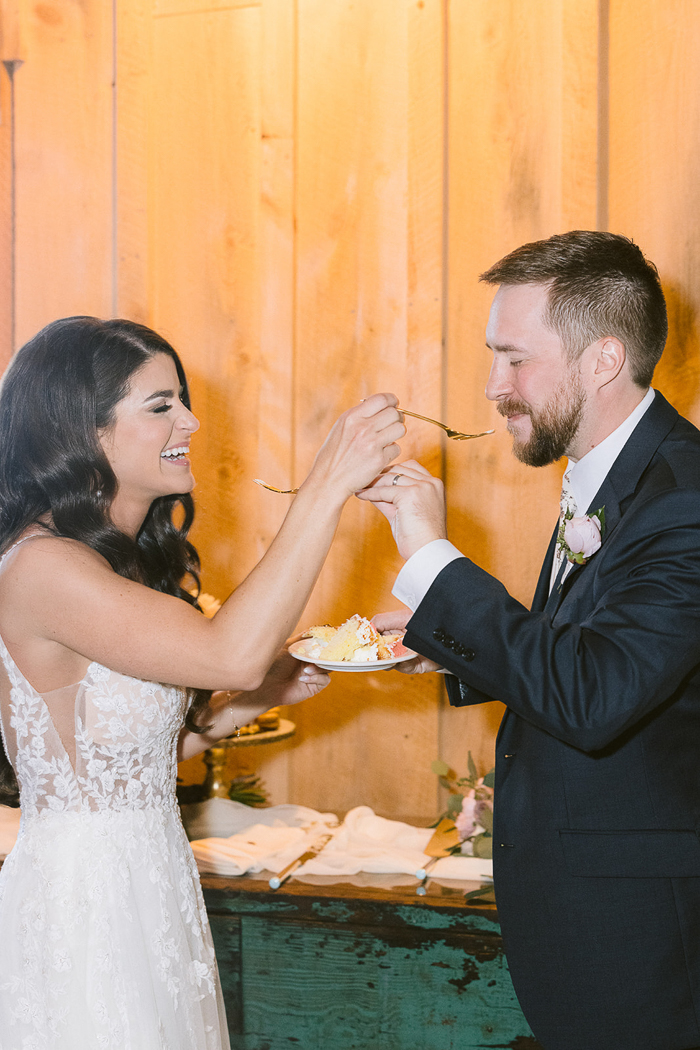 A Memorable Last Dance That Included All Their Guests
The day became more fun as time went on. The most memorable part was the final minutes of the reception. From the corner of my eye, I saw Tom hopping up on the DJ's booth to dance, so I ran over to join him. If you know us, this is very out of character for Tom, but not so much for me, so I absolutely loved seeing him get into the music and enjoy himself. We had a blast, and the crowd loved it. After all the high energy from the evening, DJ Tonez slowed it down a bit for the final song of the night, a song we both love, "Tennessee Whiskey" by Chris Stapleton. All of our guests gathered around us as we did a final dance. It was so emotional and special. We both hugged and kissed every guest around the circle as a huge thank you for coming. And at that moment, I felt so very grateful and loved. It was the perfect way to end the night.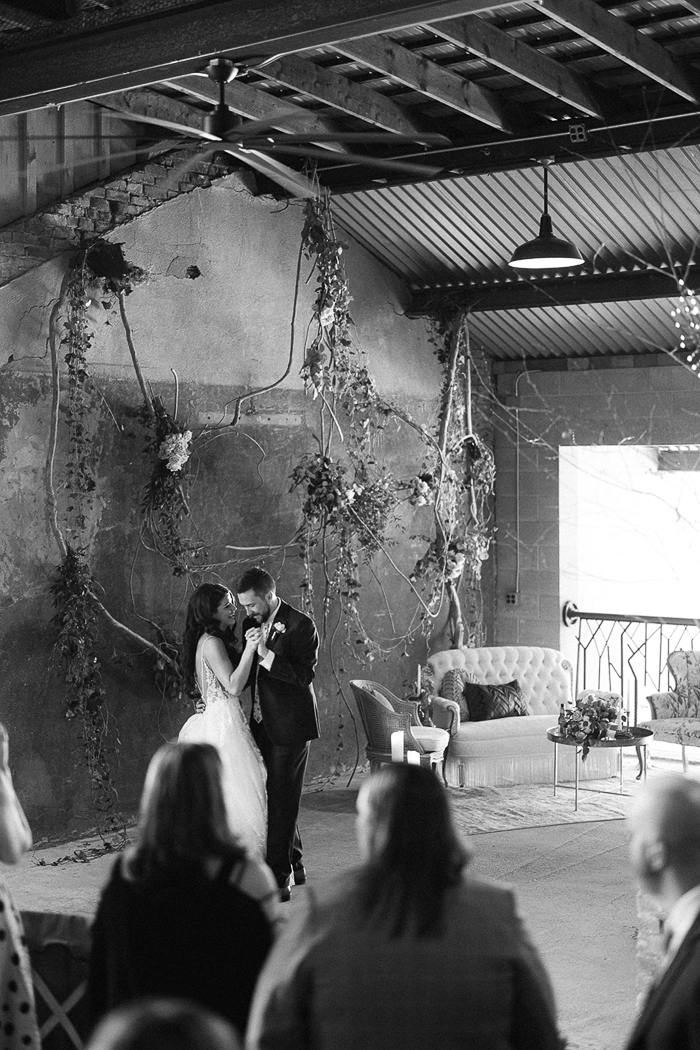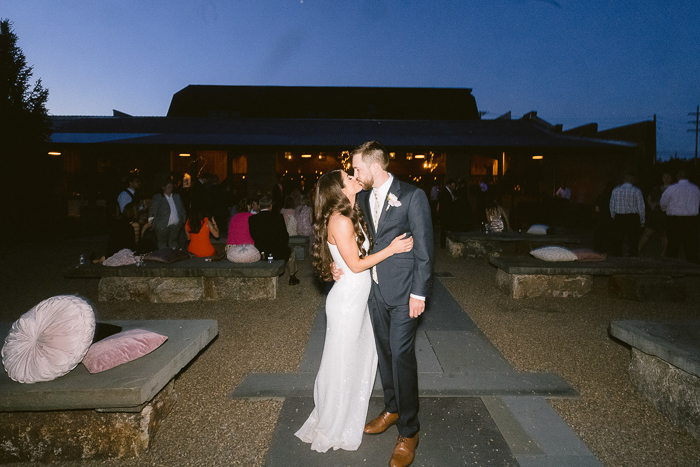 Congratulations to Jillian and Tom on their classically romantic Stone Meadow Gardens wedding. And a big thank you to Junebug member and photographer Brittany Boote for capturing all the lovely timeless details soon-to-be-wed couples will want to save on their mood boards. Be inspired by more elegant celebrations like this by checking out Brittany's profile in our directory of photographers from around the world.
An enchanting venue, lush florals, plenty of greenery, and meaningful personal touches—you can't go wrong with these tried and tested wedding details that will never go out of style. If you and your partner dream of an elegant affair that's heavy on the romance, check out our planning and budget guides to get you started!