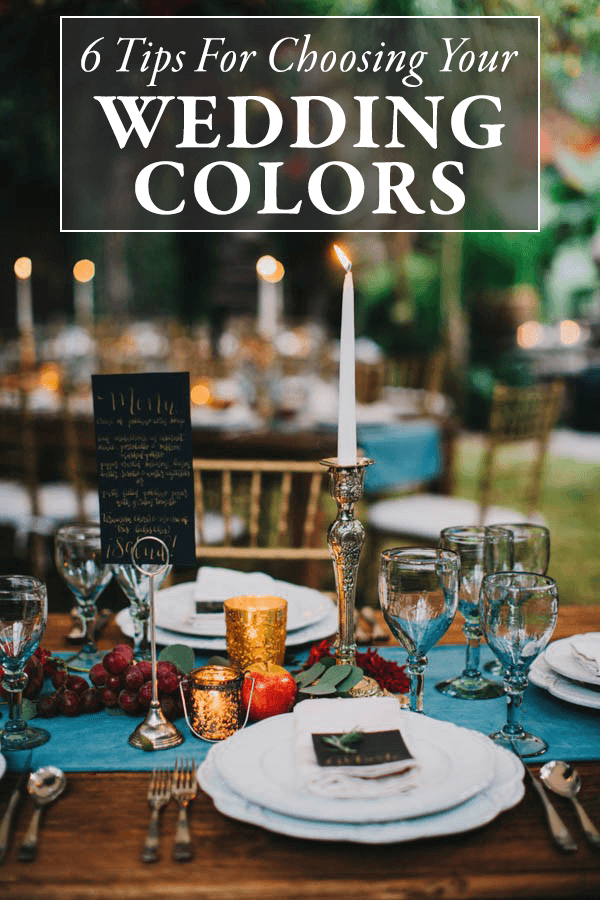 photo by Blest Studios
Before you start picking décor or even selecting your bridesmaids' dresses, you've got to choose your wedding colors! Wedding color palettes are much more fluid than they used to be, including a wider range of hues in a more subtle way throughout the design of your day. Still, choosing your wedding colors can be a bit of a challenge. Today we're sharing six tips to make choosing your wedding colors a fun and easy process so you can get on with the rest of your wedding planning!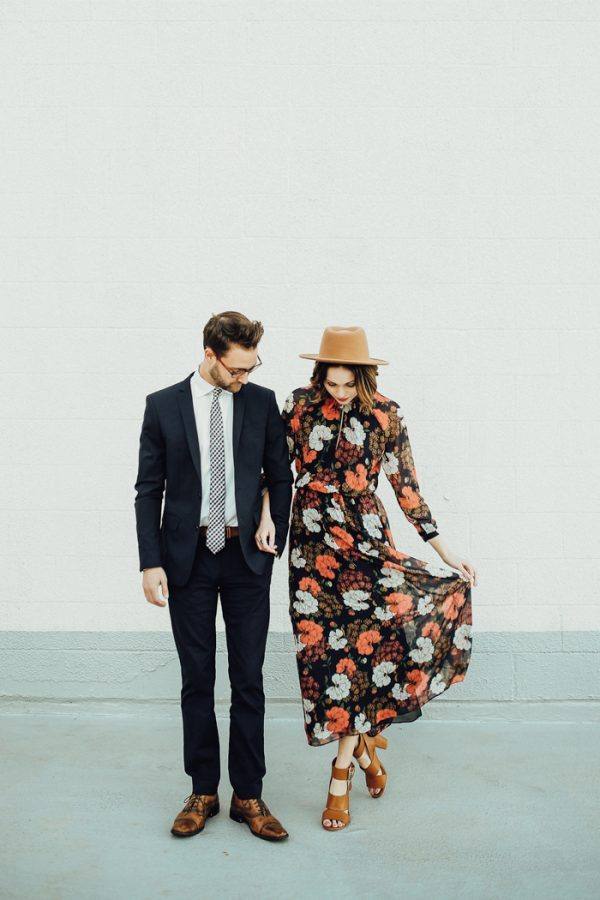 photo by Rachel Photographs
Tip 1. Peek Into Your Closet
One of the quickest ways to see what colors you're drawn to is to look at the colors you wear! A peek into your closet is a great way to not only see what colors you're comfortable in, but also what colors compliment your style and personality. Pick out a few of your favorite items of clothing based on what you feel best in as inspiration for your wedding colors.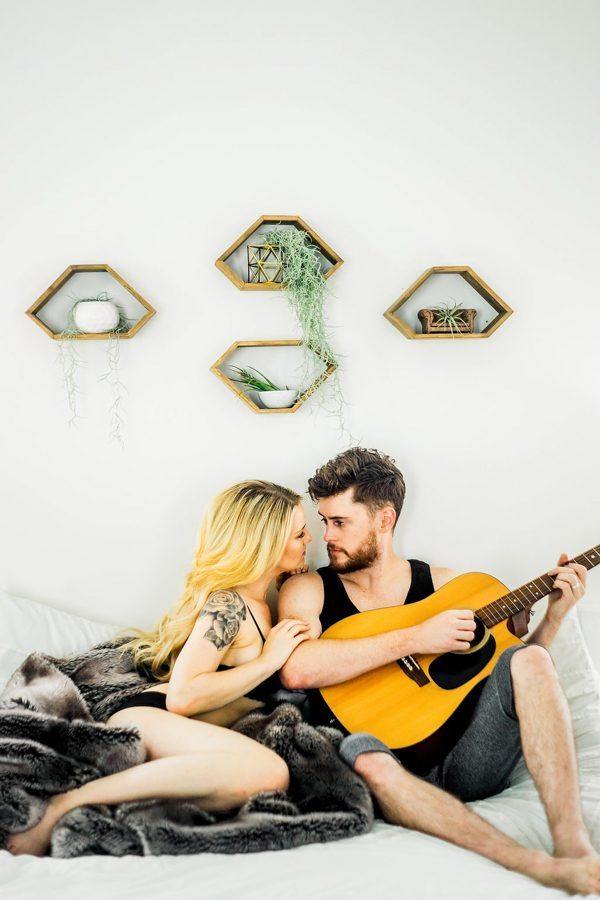 photo by Kayla Coleman Photography
Tip 2. Observe Your Home Décor
Designing your wedding is a lot like designing your home. The colors and pieces you've filled your home with likely bring you joy, which is a solid basis for your wedding décor. Take photos of your favorite corners of your home to include on your wedding mood board when choosing wedding colors, as well as details for your big day. Beyond your own home, consult your interior design Pinterest board or your favorite retailers for even more inspiration.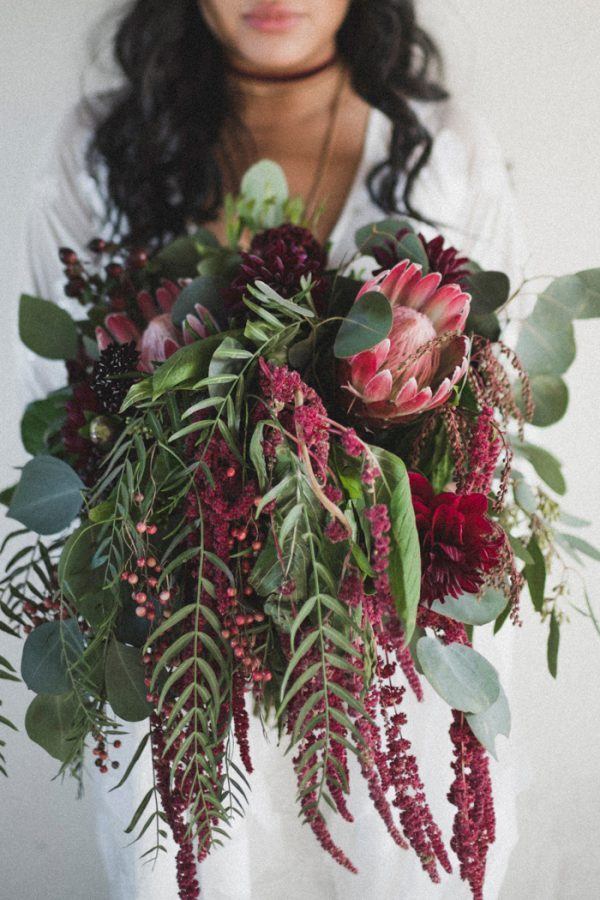 photo by a sea of love, floral design by Flowers by Iran
Tip 3. Check Out The Seasonal Blooms
Floral design has a huge influence on the overall look of your wedding. The flowers you use in your ceremony, reception, and bouquets will most likely depend on the season in which you're marrying, which helps to narrow down your color choices. Saying "I do" in spring? Your palette is likely to reflect spring blooms in fresh, light, or pastel colors. Getting hitched in the fall? Expect your color palette to include richer tones like burgundy, navy, emerald, and mustard. While your entire palette doesn't have to be strictly seasonal, using one or two accent hues brings a sense of the season into your wedding.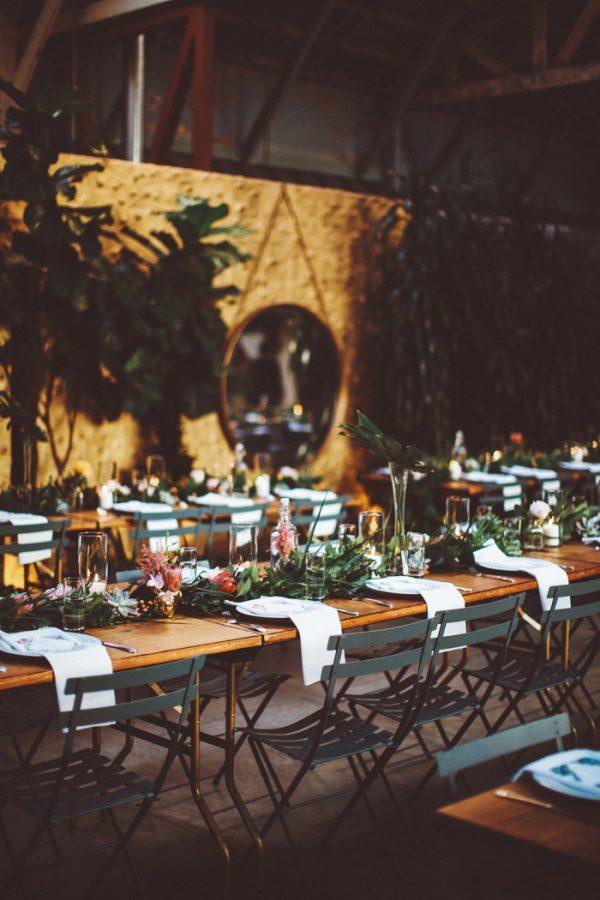 photo by Katie Hoss, event design by Carrie Baker Events, floral design by Boulevard Florist, venue: Millwick
Tip 4. Explore Your Venue
Whether in architecture, landscape, or existing design, your venue may dictate your color palette to some degree. During your venue tour, be sure to snap some photos of the vignettes throughout the space to help you remember which colors you're complimenting. You picked your venue for a reason, so allow some of the magic in your space to influence your color choices.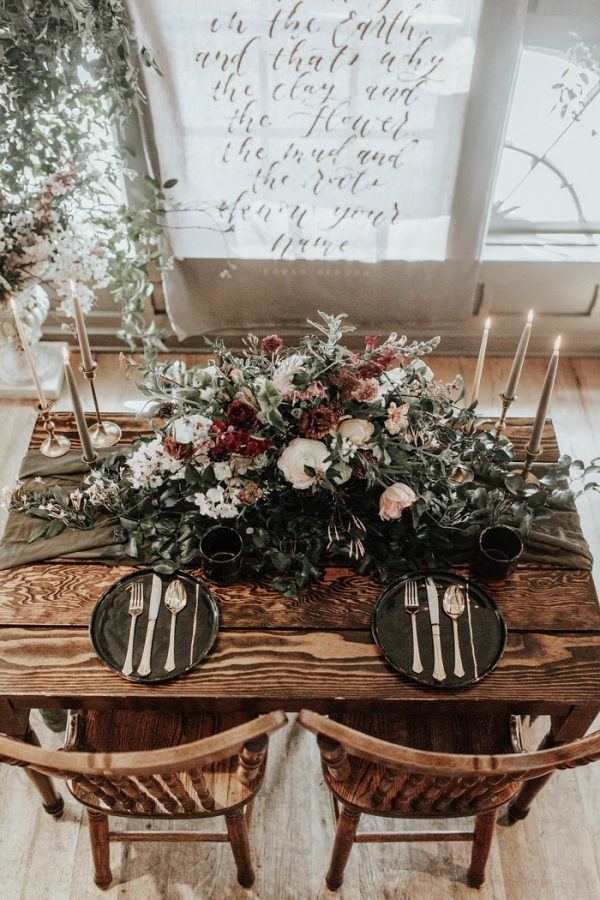 photo by Karra Leigh Photography, floral design by Good Seed Floral, rentals by Something Borrowed PDX, venue: The Rookery Bar
Tip 5. Consider Your Vibe
As you begin to plan your wedding, envision the vibe of the day. Is your venue heavily rustic, industrial, or botanical? Are you inspired by bohemian, romantic, or edgy wedding fashions? Make a list of words that describe the look you want to achieve for your wedding, followed by the colors you associate with each word. If you're having trouble coming up with colors, do a quick Pinterest search for the words on your list and see which colors stand out.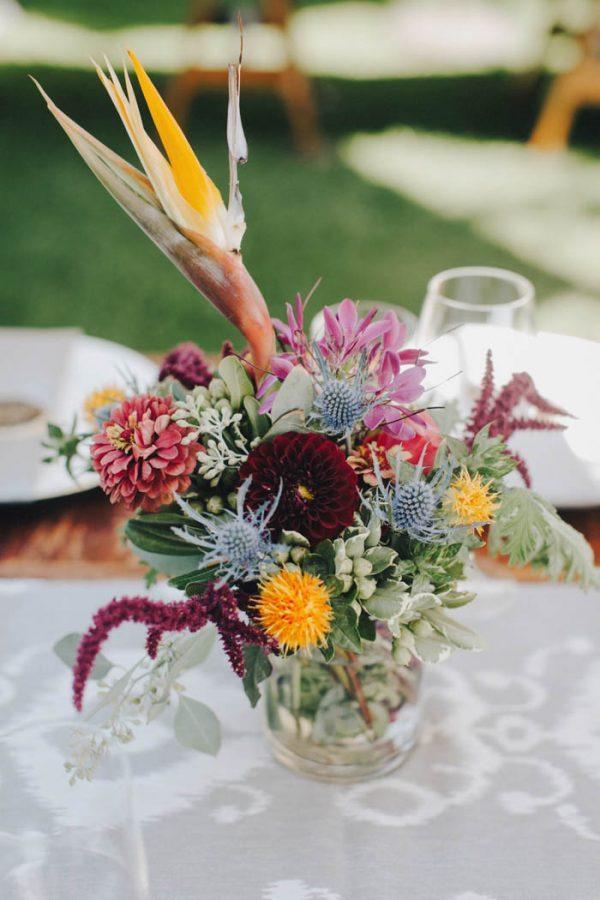 photo by Evynn LeValley, floral design by Big Sur Flowers
Tip 6. Spend Some Time With A Color Wheel
Once you've chosen one or two colors you definitely want to include in your wedding design, it's time to check out the color wheel. This is the best way to see which colors complement each other versus which combos you want to avoid. Pantone, the king of all colors, is also a great resource to consult during this process!
Save This List Of Tips For Choosing Your Wedding Colors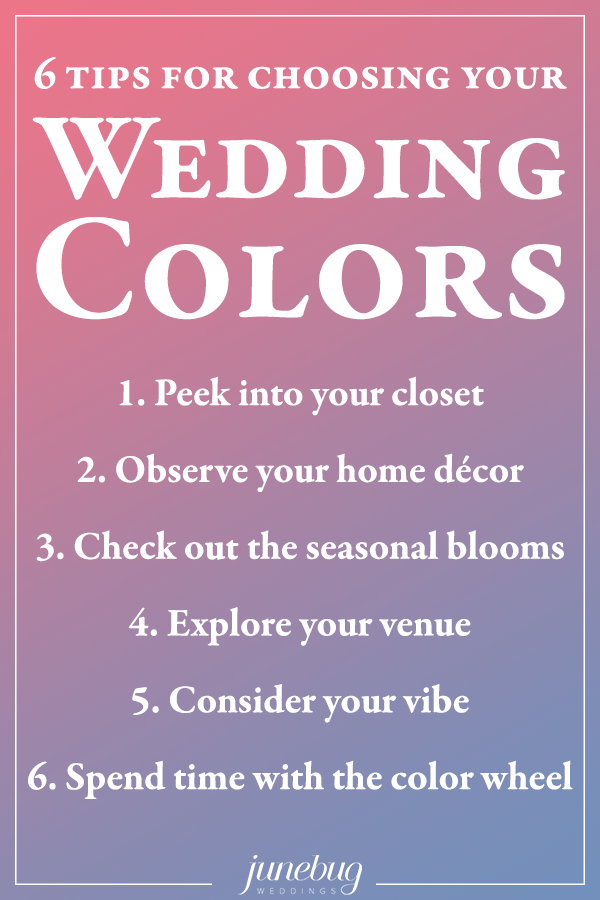 Looking for more inspiration for choosing your wedding colors? Check out these gorgeous wedding color palettes!
These 5 Orange Wedding Color Palettes are Totally On Trend
7 Swoon-Worthy Pink Wedding Color Palettes
5 Green Wedding Palettes Inspired by Pantone's Color of the Year
5 Strikingly Beautiful Neutral Wedding Color Palettes