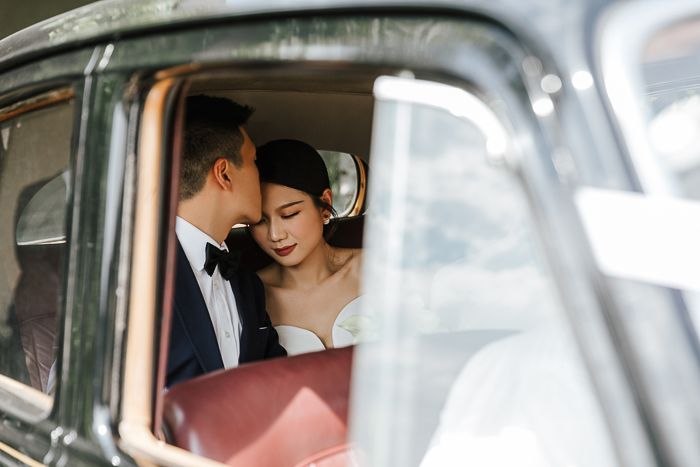 With the idea of an inviting rustic wedding with greenery and natural light in mind, Daisy and Kim knew when they came across Stones of the Yarra Valley their dream was about to come true. With the help of planner I Do Planning, the vineyard was transformed into an elegant yet simple space–with an abundance of greens and white roses arranged by Sassafras Wedding, grand chandeliers that lit the reception space, and sleek wood-like charger plates that tied in the rustic theme.
While the decor looks as if it belongs out of a magazine, the highlight of the wedding has to be the small details and surprises. From a surprise piano first look to a musical number performed by the groom, the couple paid close attention to making the wedding unique to them.
Oh, and did we mention there were three wedding dresses, a vintage car ride, and a sparkler exit? That's right, their "I do's" had it all. So keep scrolling to see the details of the day, all captured beautifully by Junebug member Salt Atelier.
The Couple:
Daisy and Kim
The Wedding:
Stones of the Yarra Valley, Melbourne, Australia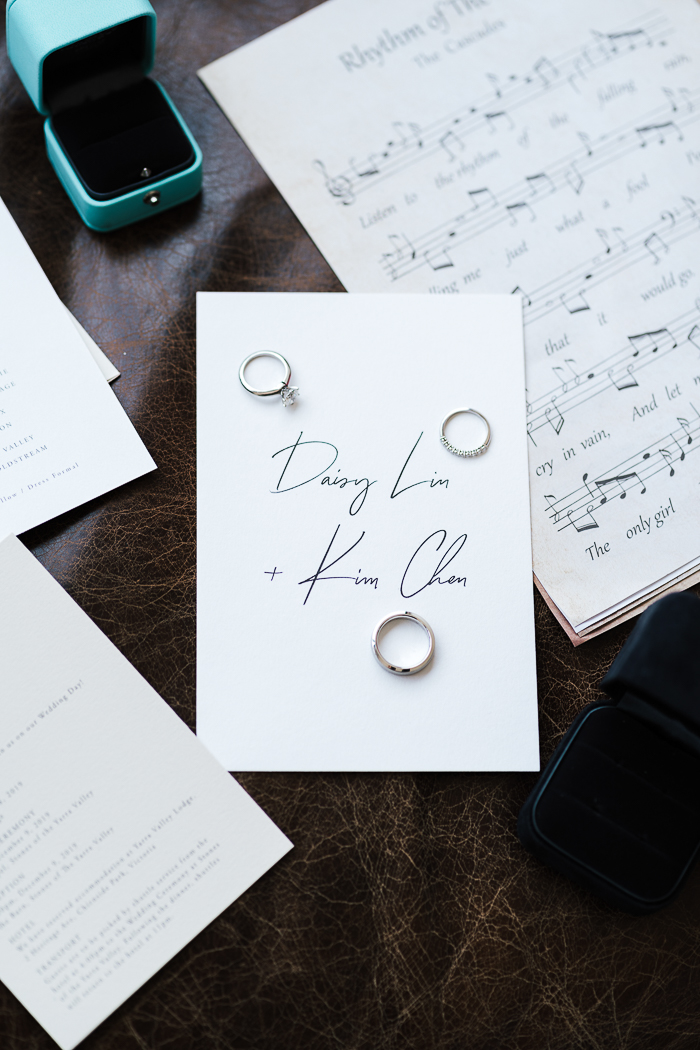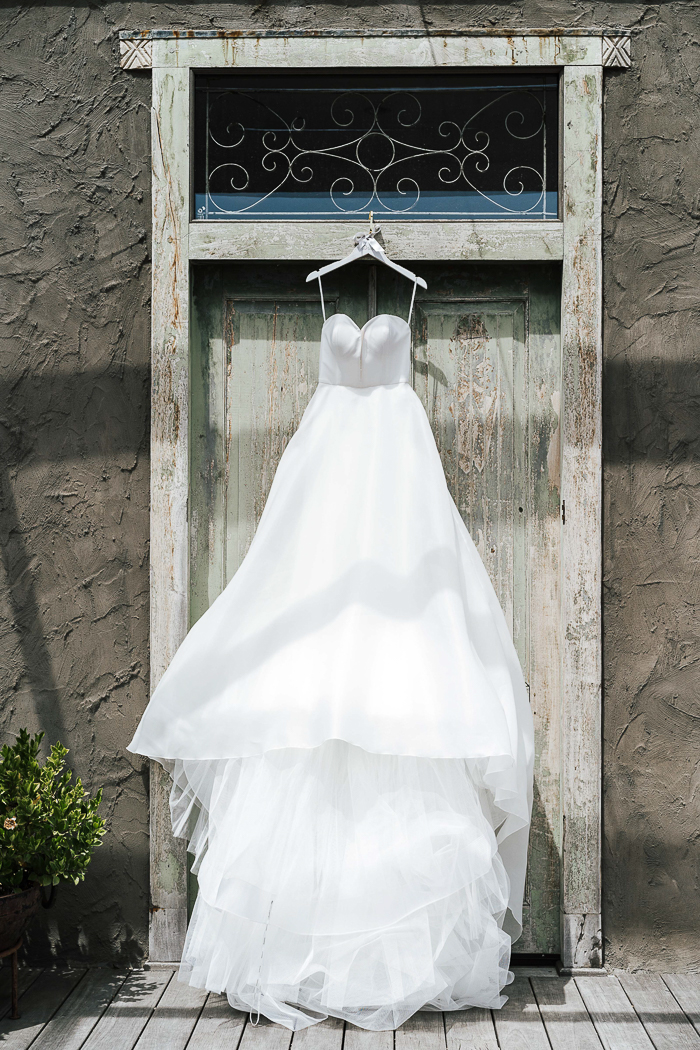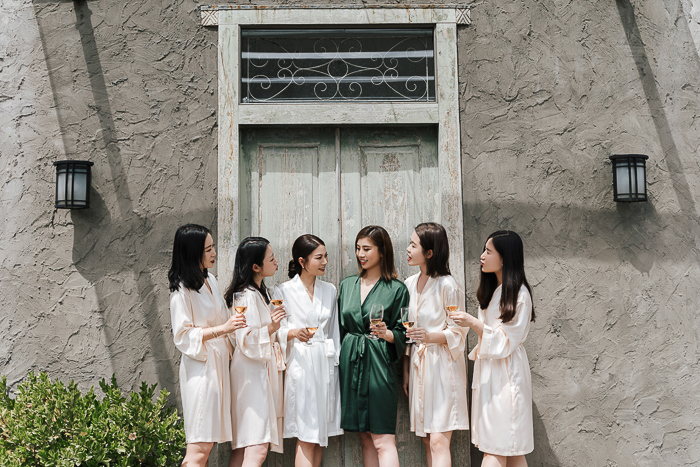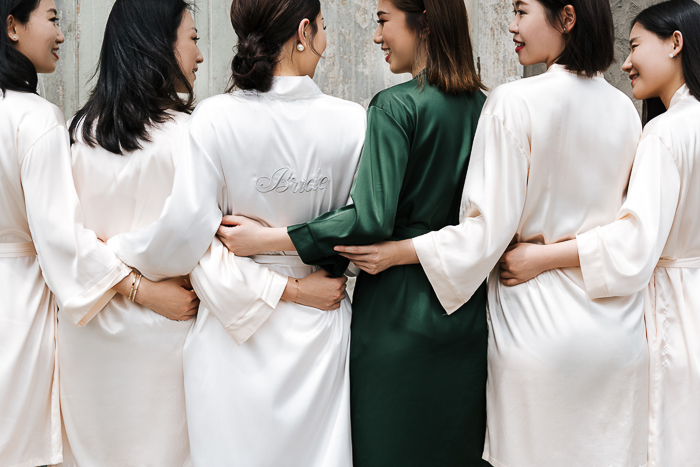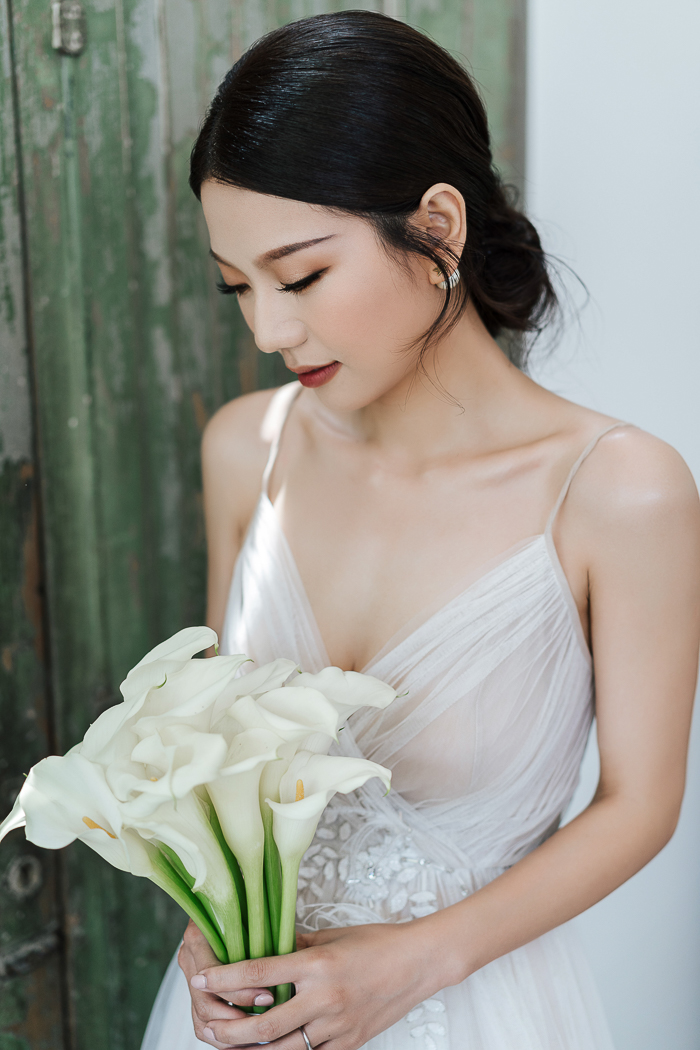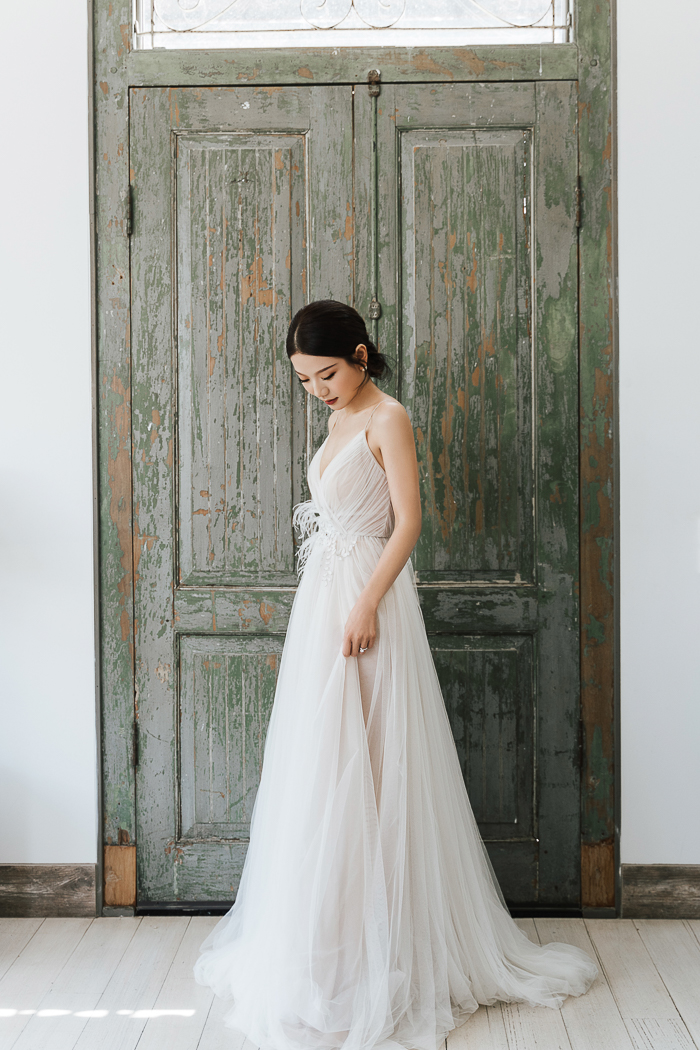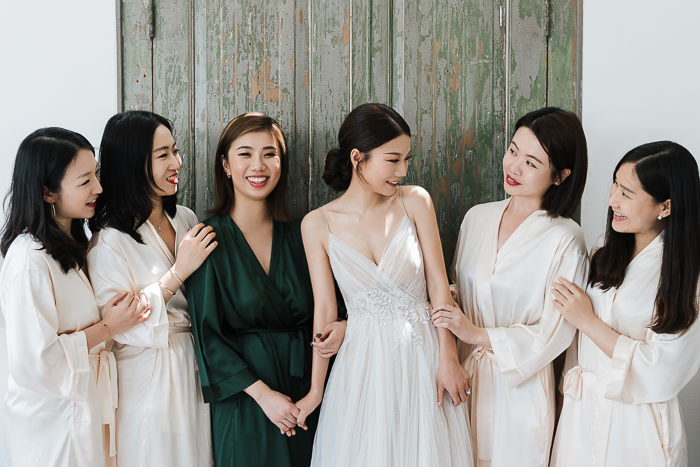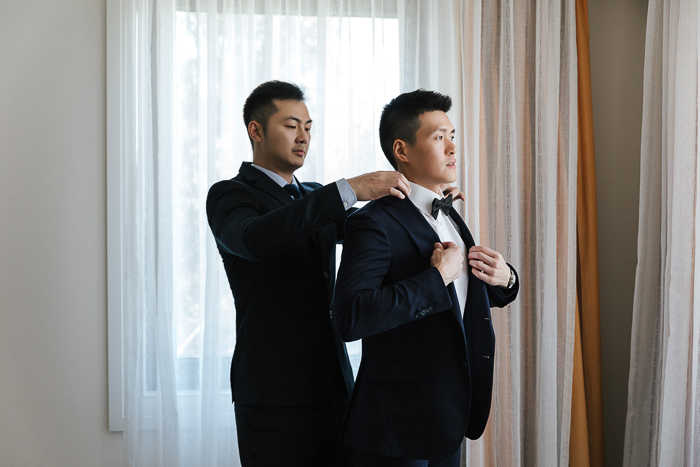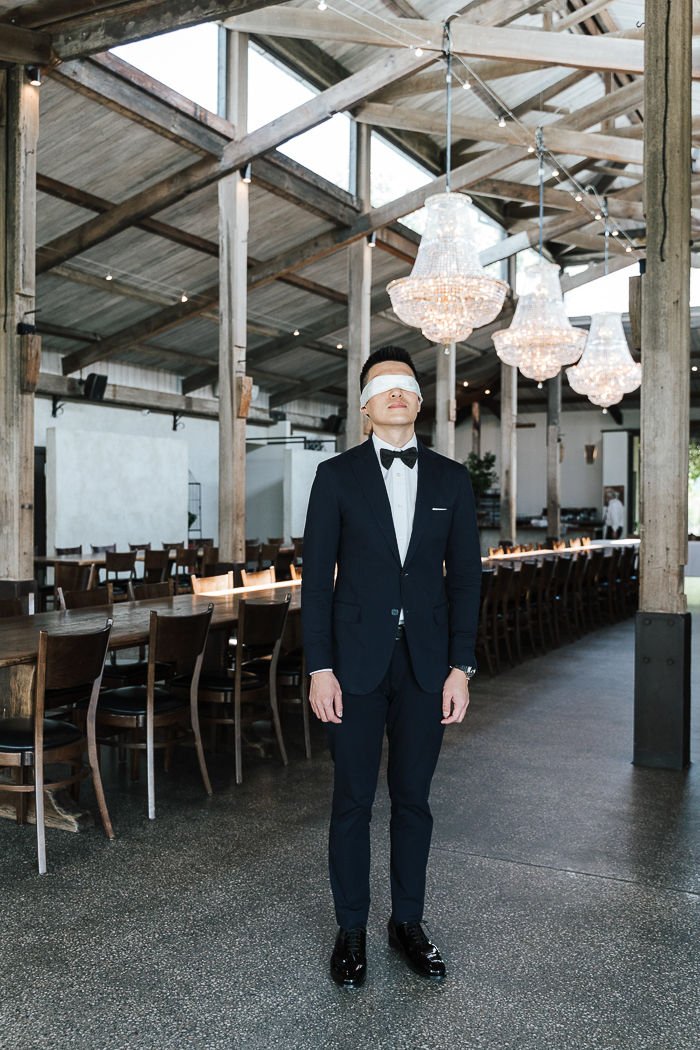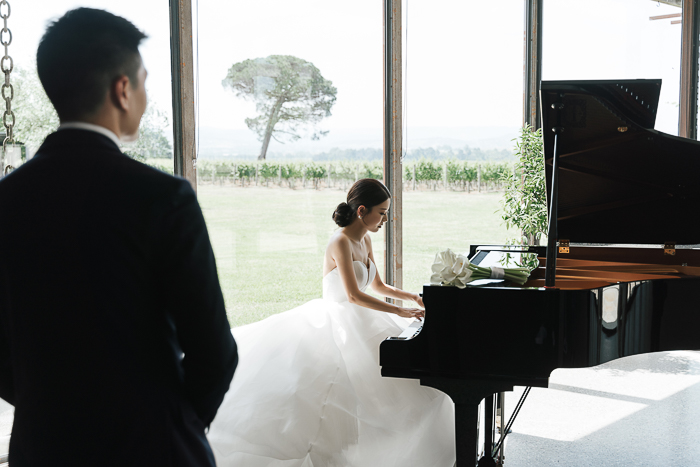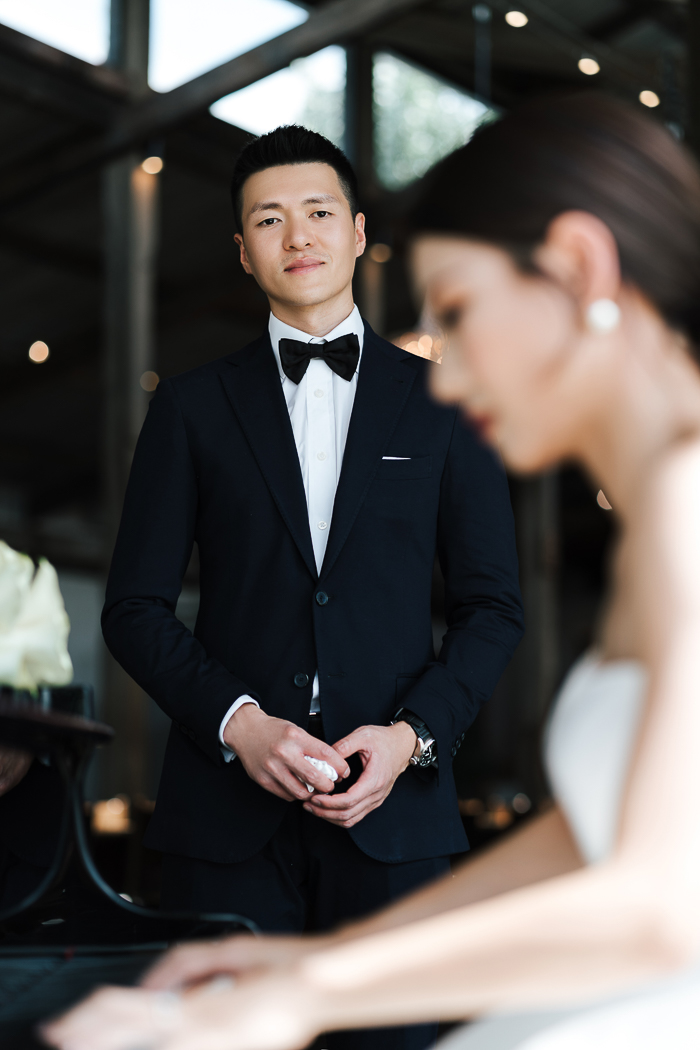 A Musical Surprise For The Groom
Daisy prepared a surprise piano performance during the first look in the afternoon. I was blindfolded when I walked into the venue, and to my surprise, piano music started playing gently. It was such a romantic moment when I saw my bride-to-be in a beautiful wedding gown playing Canon D. I got a little speechless but was very touched as it was the first time I had seen her playing the piano–especially because she always says she had forgotten how to play. Little did I know that behind the scenes, she spent months taking refresher classes to practice. She always said she was going to yoga classes!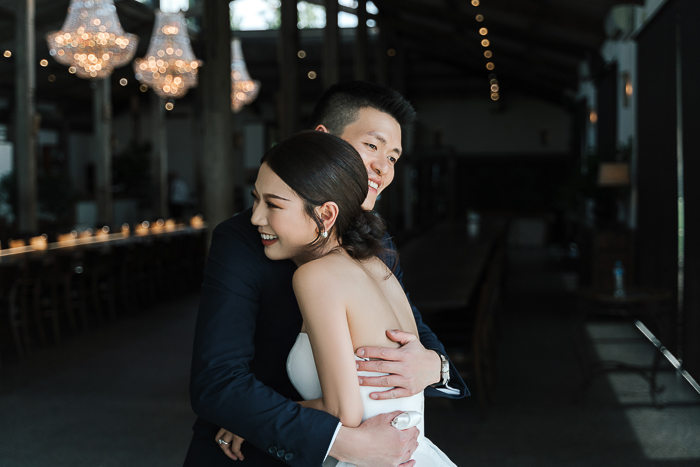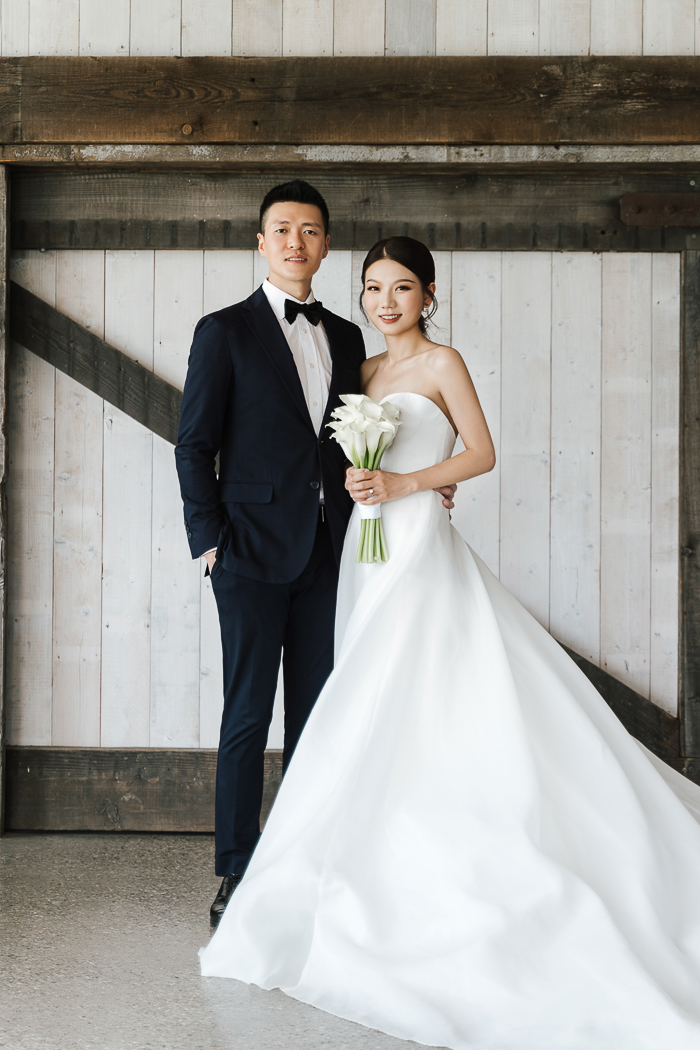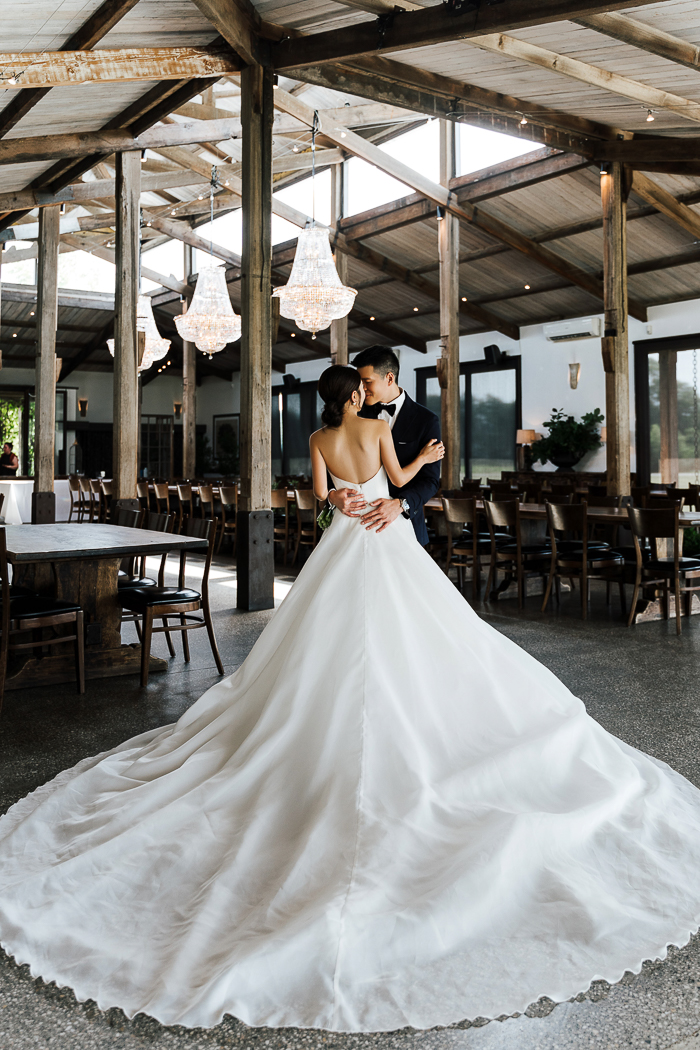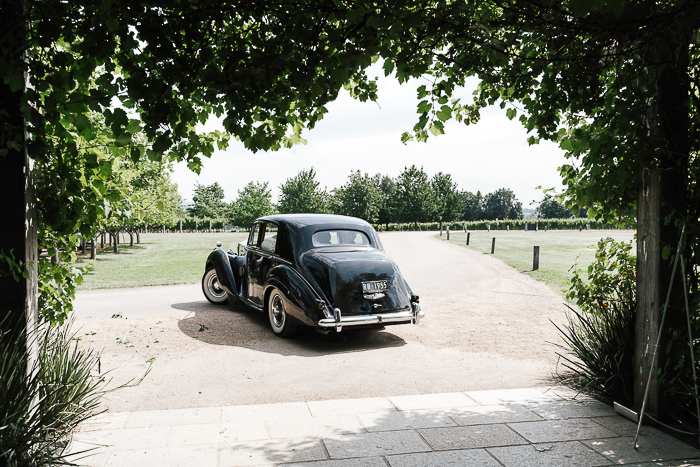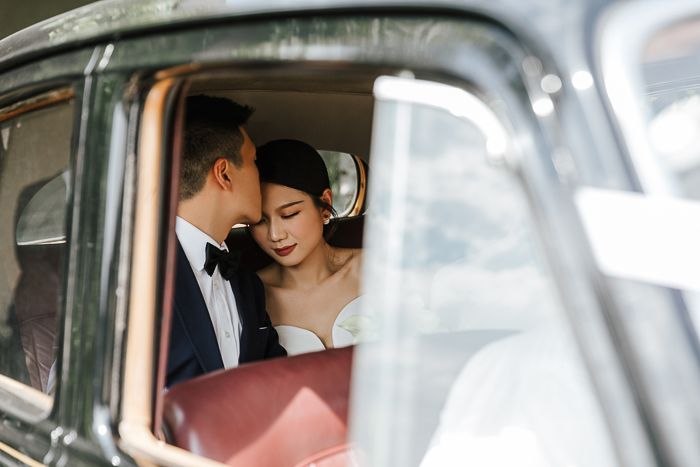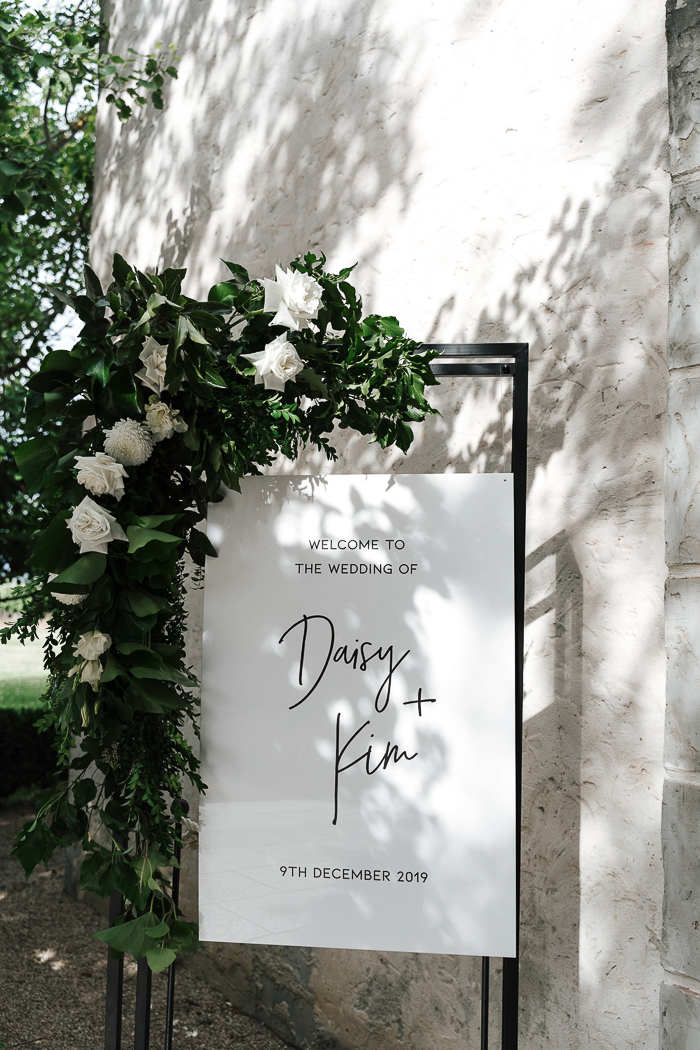 Shop similar welcome signs: Adella Minimalist Wedding Sign Template ($7.79); Modern Calligraphy Wedding Welcome Sign ($11.99); Printable Wedding Welcome Sign ($15)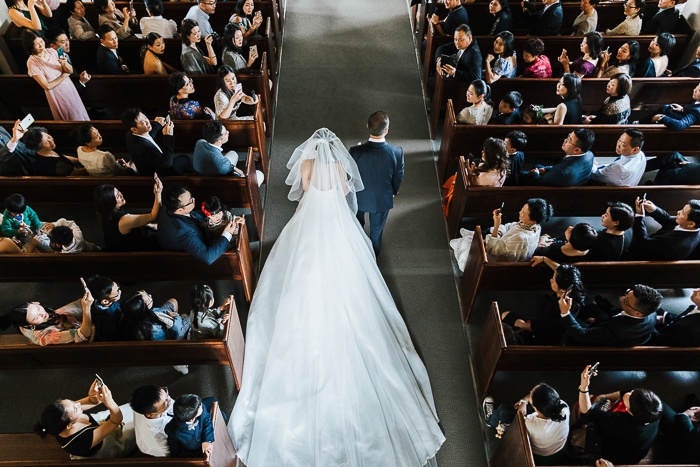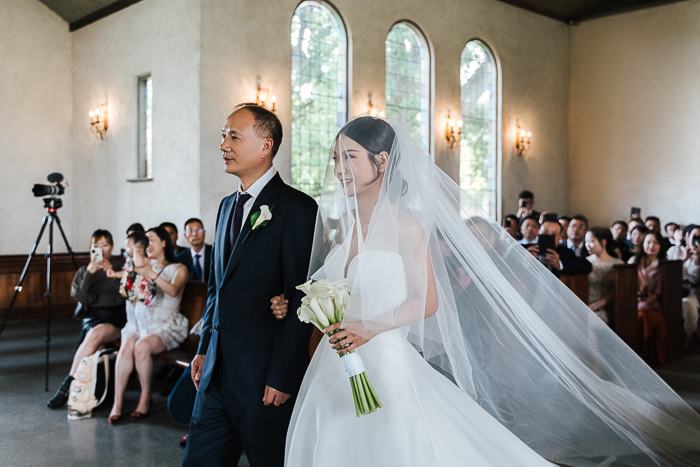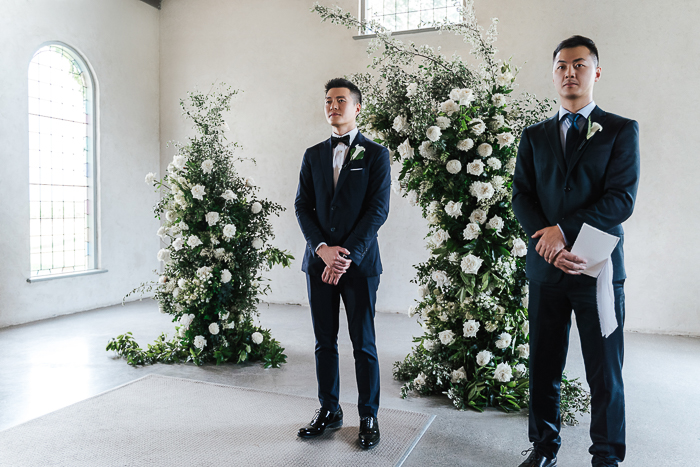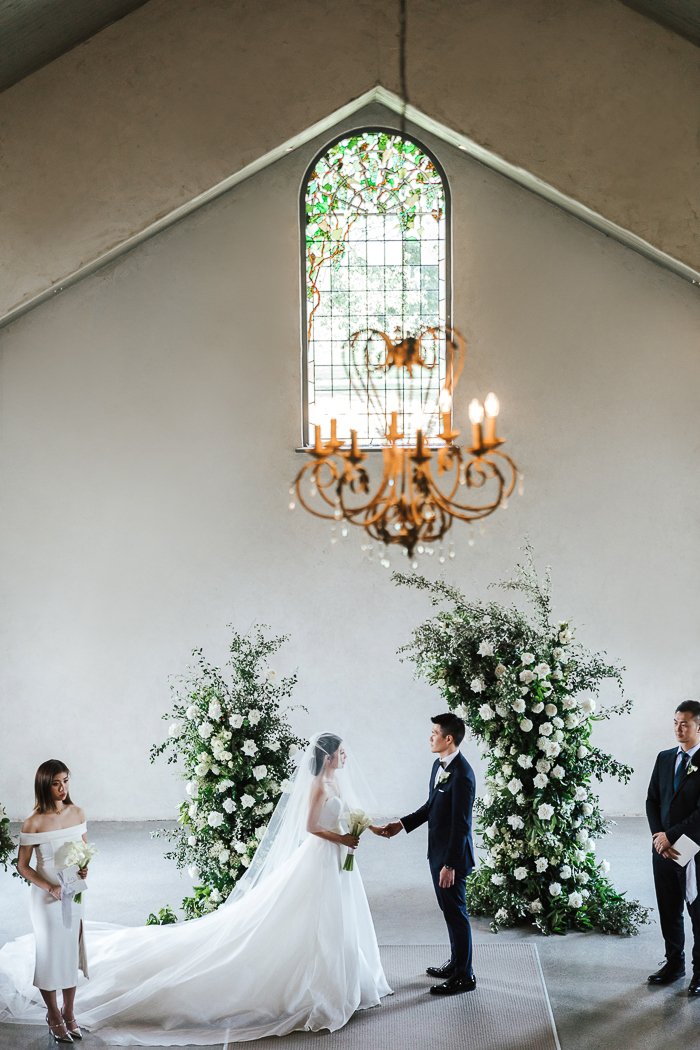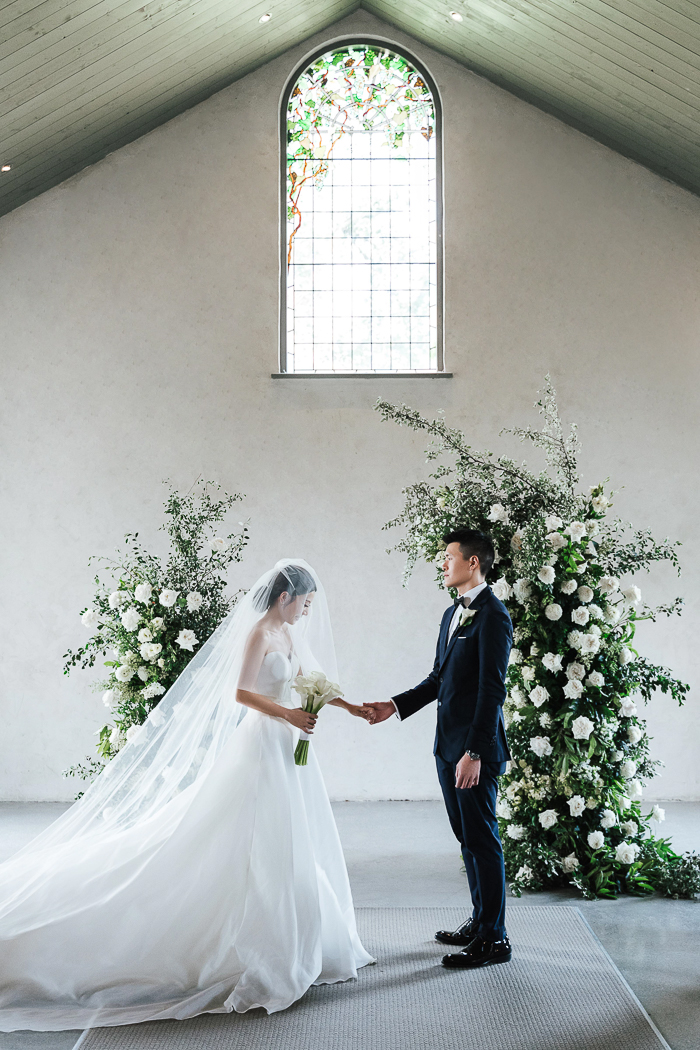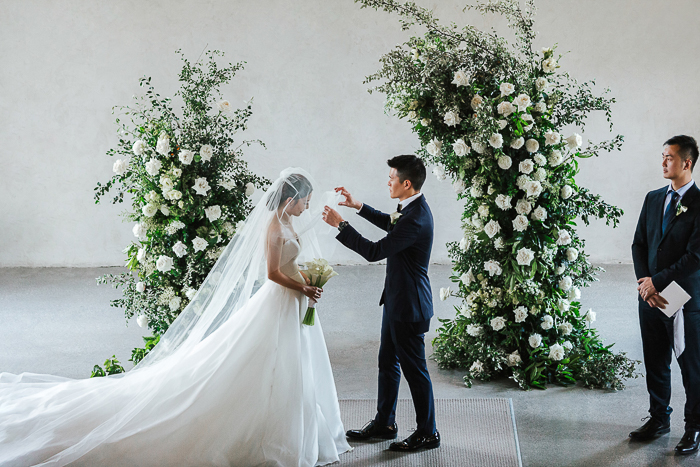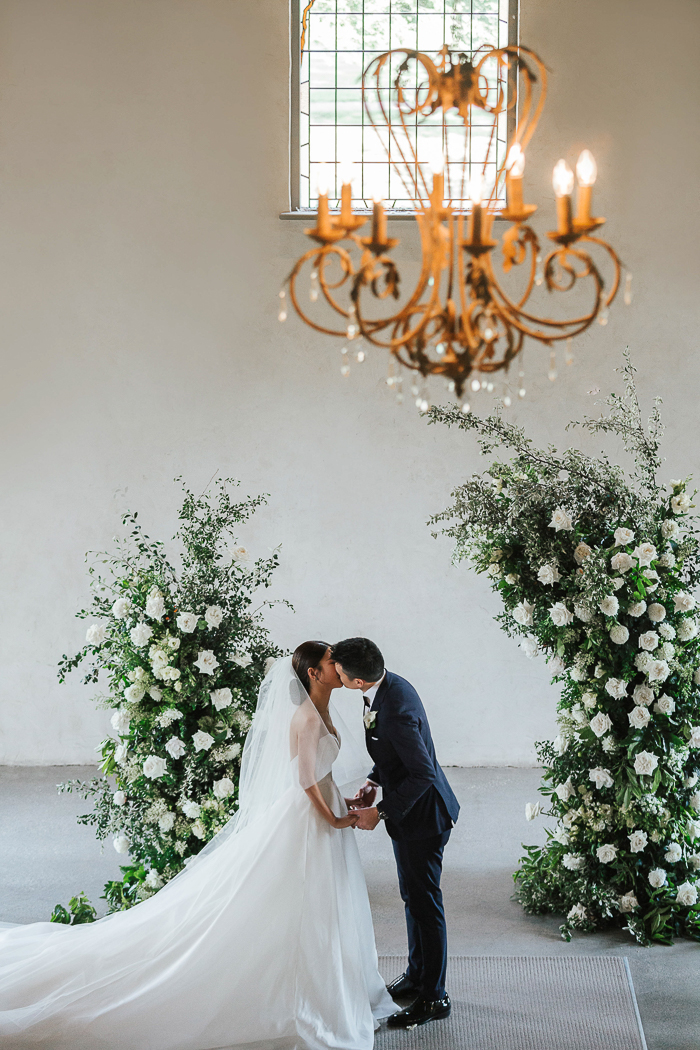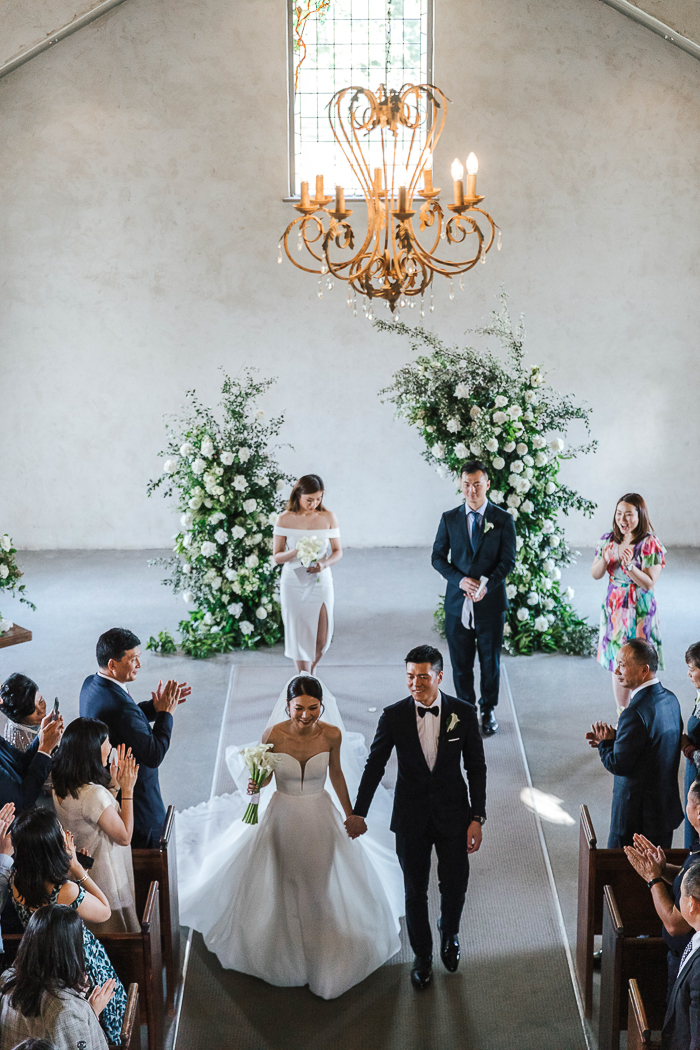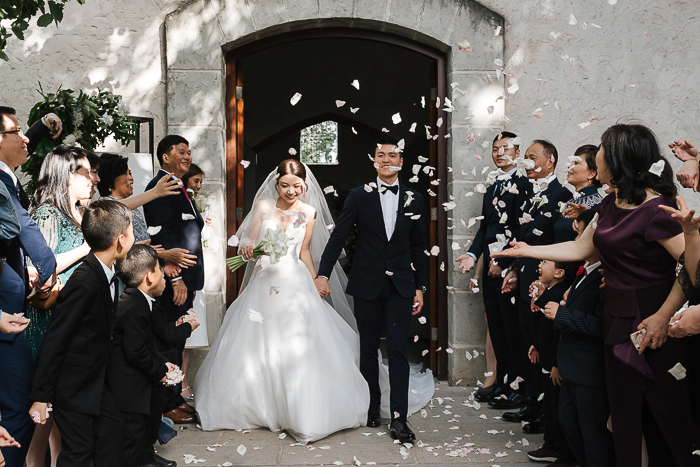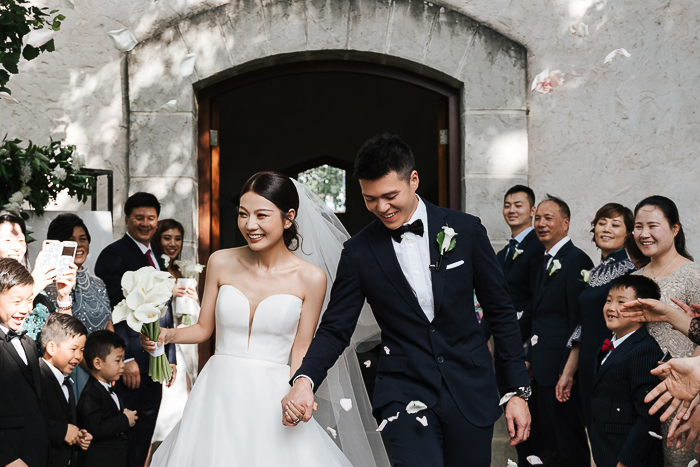 Why Stones of the Yarra Valley
We always dreamed of getting married in a vineyard. Coupled with the relaxed lifestyle in Australia, the incredible scenery, and awesome fresh seafood, we felt it was the perfect decision to host the wedding in Australia. Stones of Yarra Valley has a unique tone to its design. Unlike other venues that feel more formal, it feels more like "home" in a way–creating an authentic touch. The antique design of chairs, tables, ceiling, etc., all matched with our theme of warm and welcoming.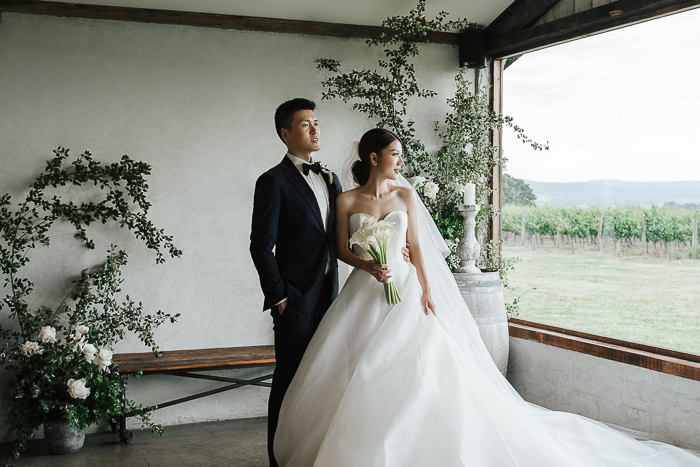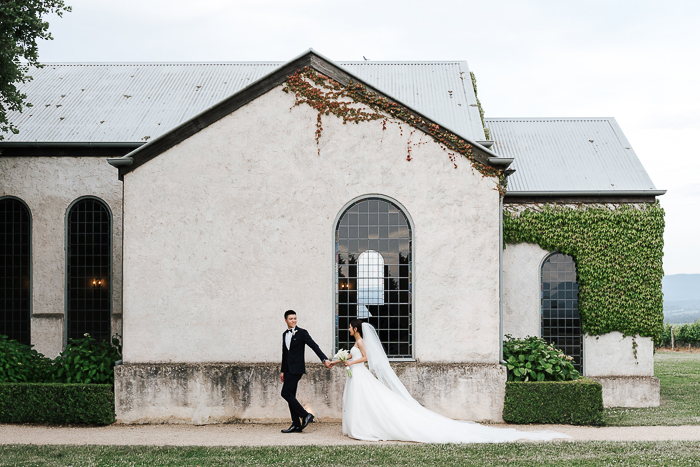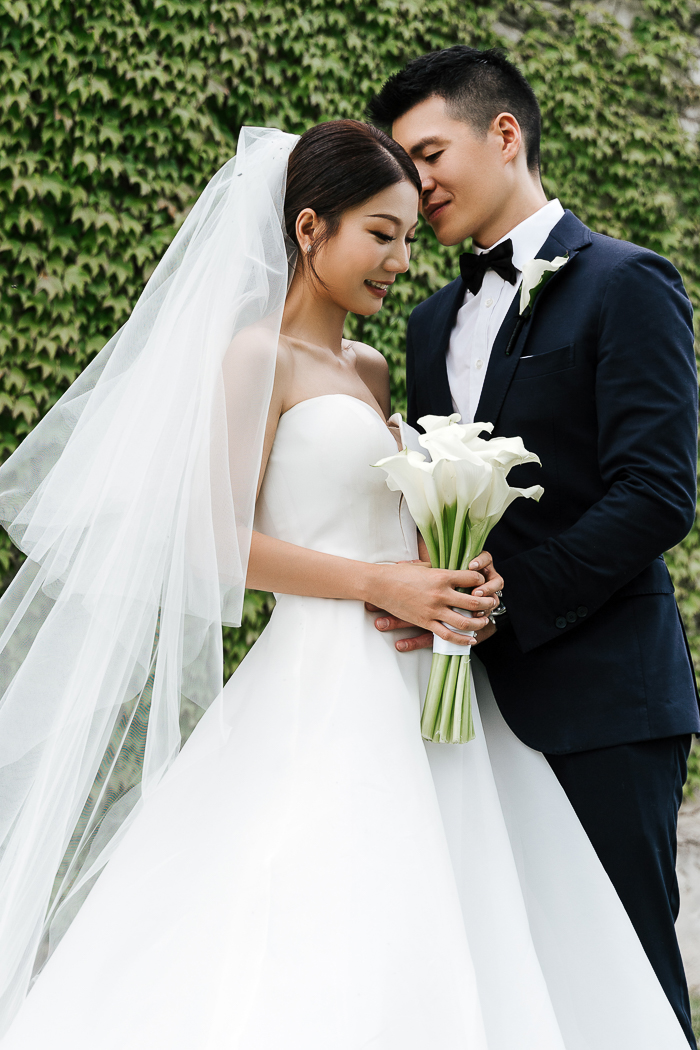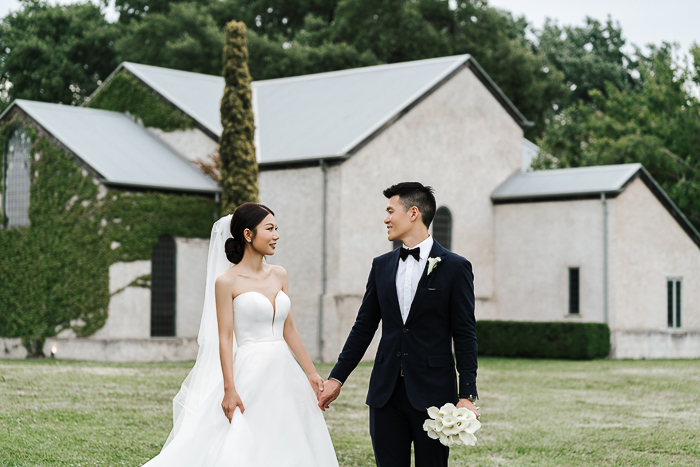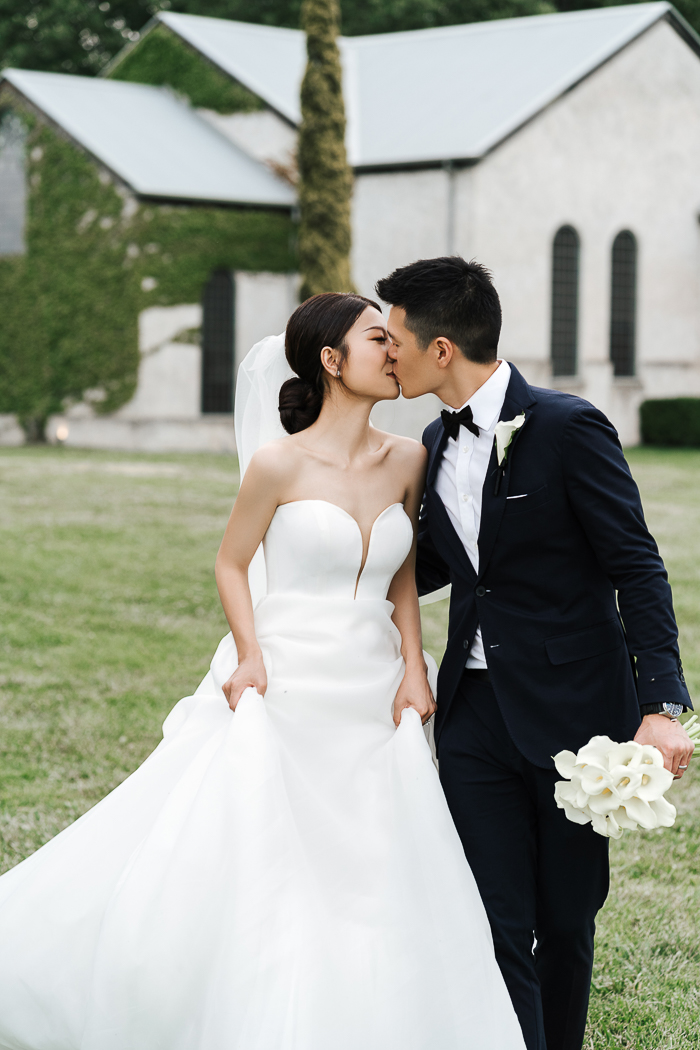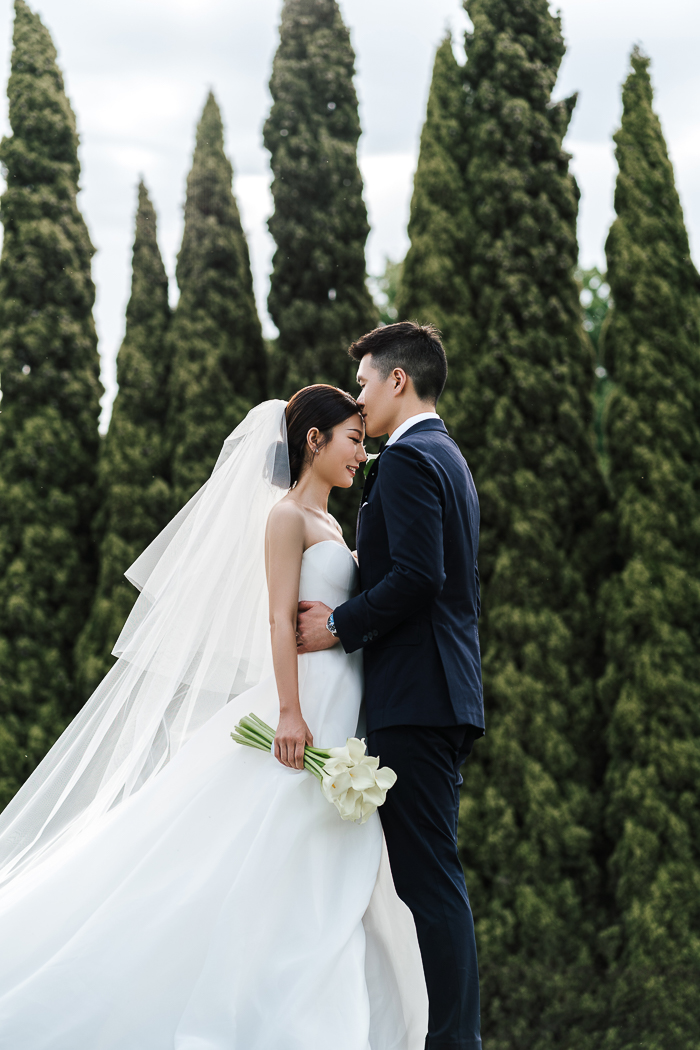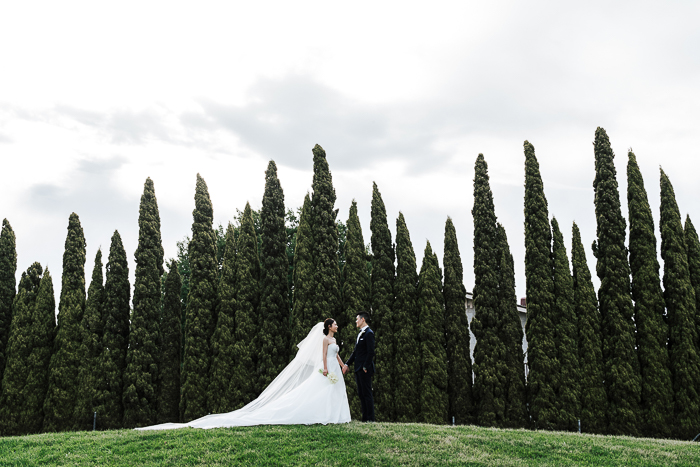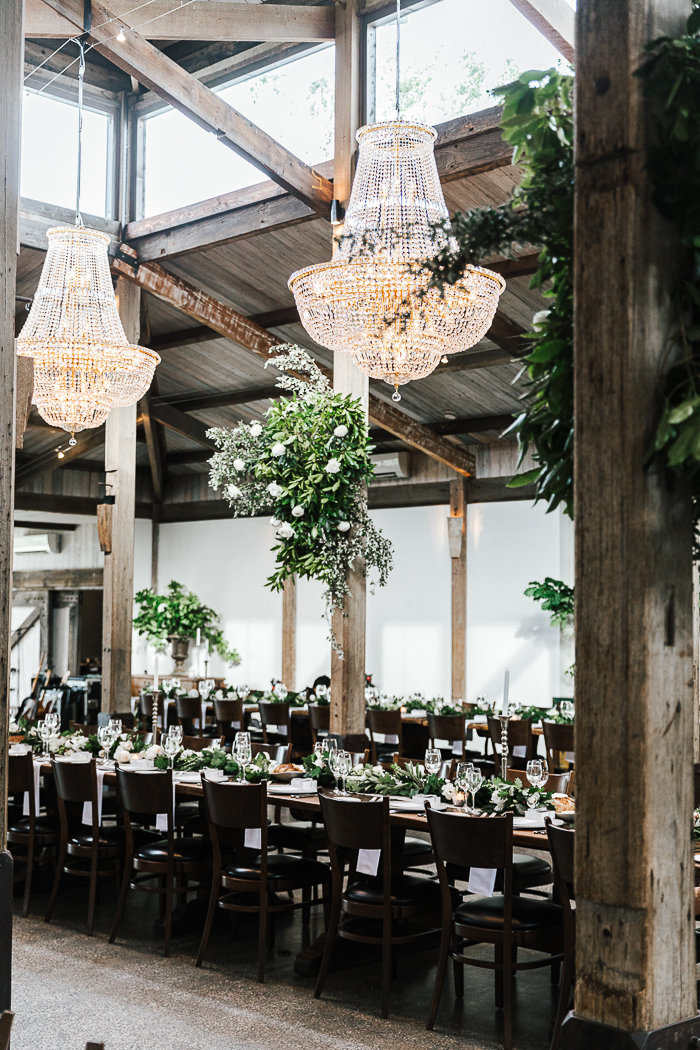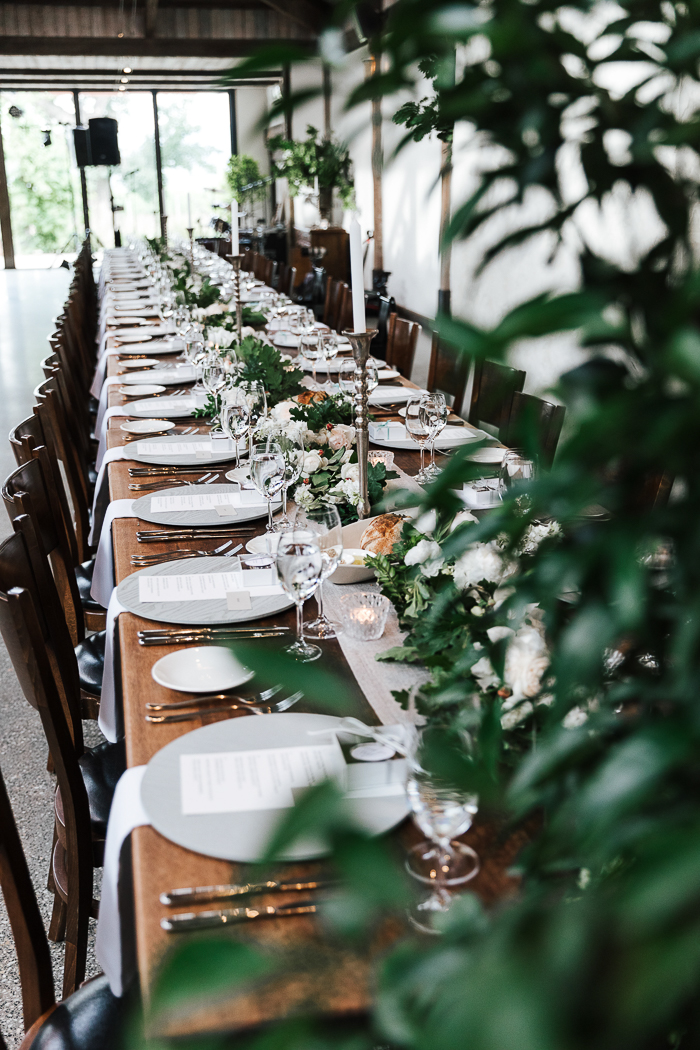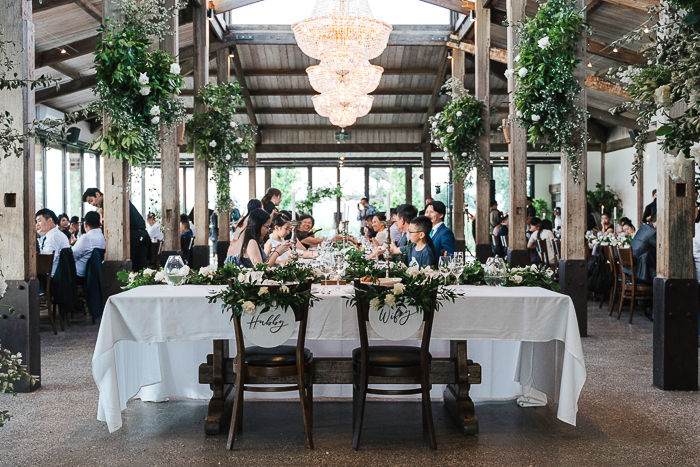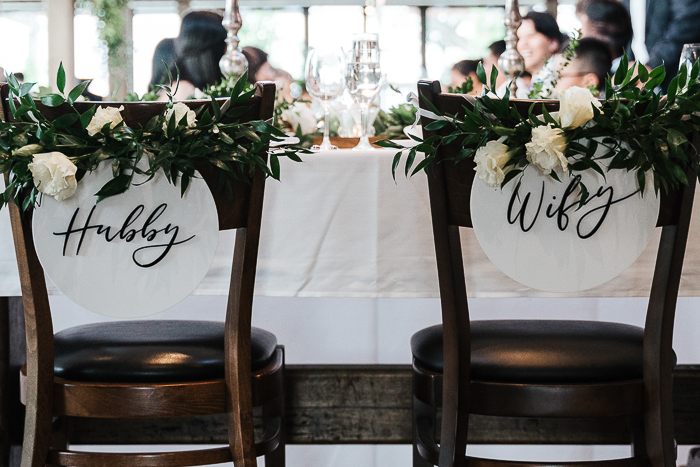 Shop similar seat signs: Bride and Groom Chair Signs ($22.50); Laser Cut Wedding Chair Sign ($22); Double Hexagon Bride & Groom Chair Signs ($30)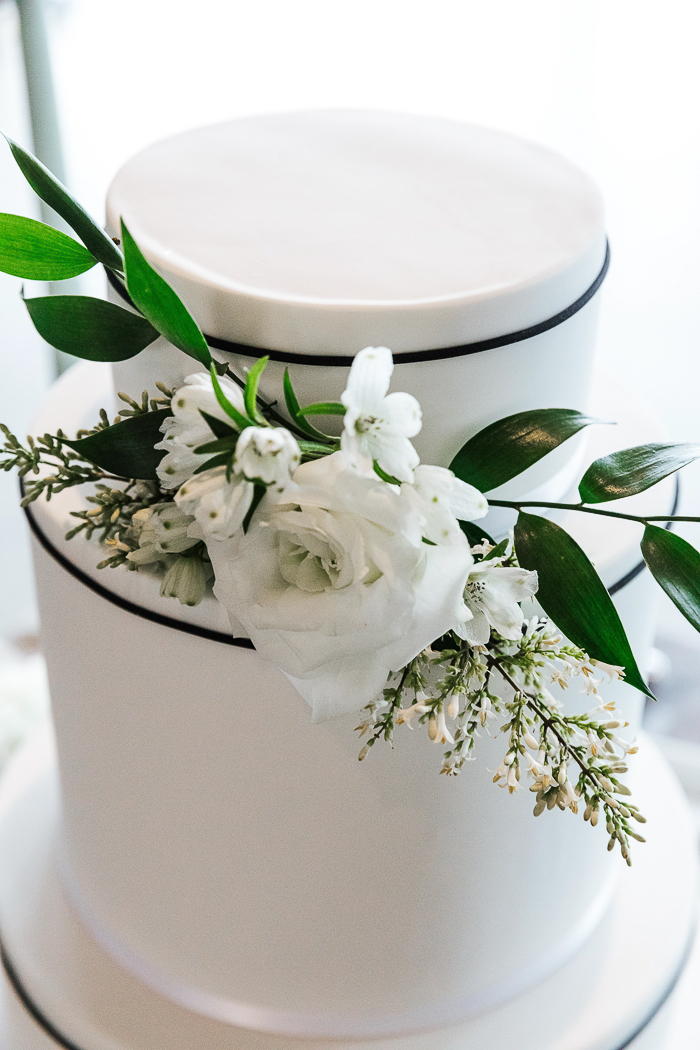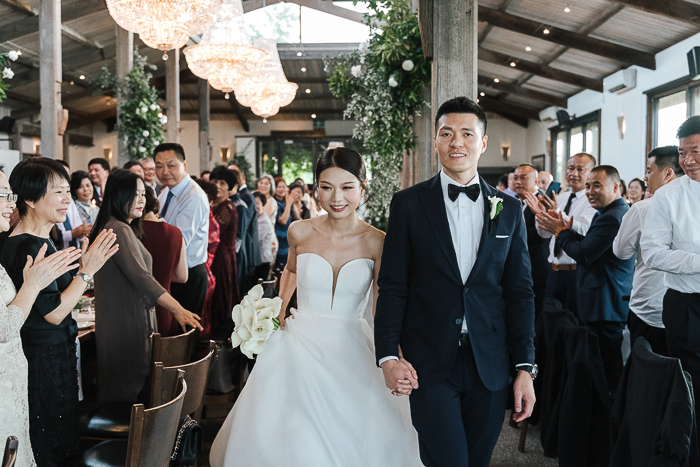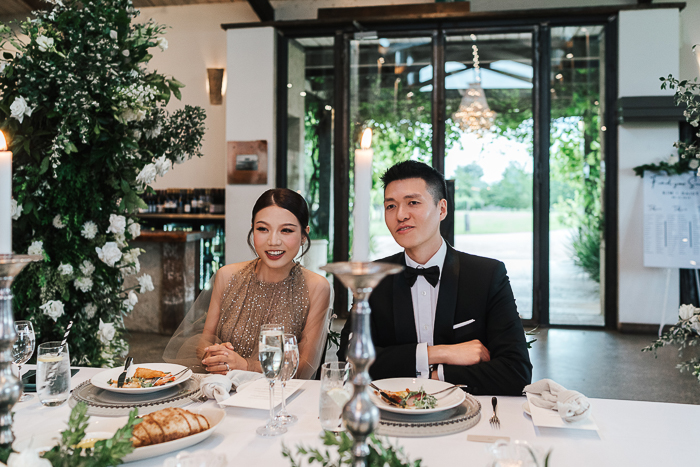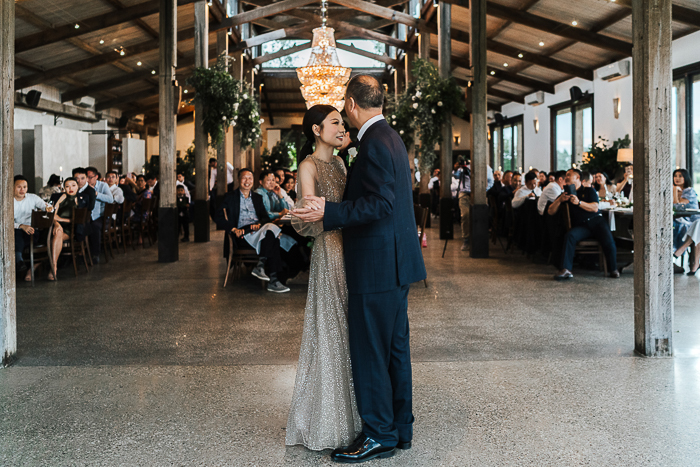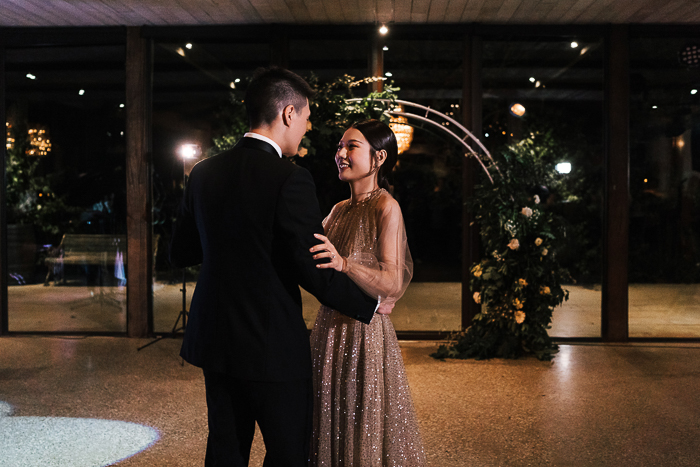 Another Musical Surprise For The Bride
I also prepared a little surprise in the evening. During the speeches, I went on stage with a guitar player and started singing a song. Daisy had no idea it was coming. It was totally unexpected and took a lot of courage for me to do this. I'd never done anything like that before and was worried about forgetting the lyrics or sounding out of tune. The song I performed is Daisy's favorite song that she had briefly mentioned a few years back. She had tears streaming down her face the minute the song started.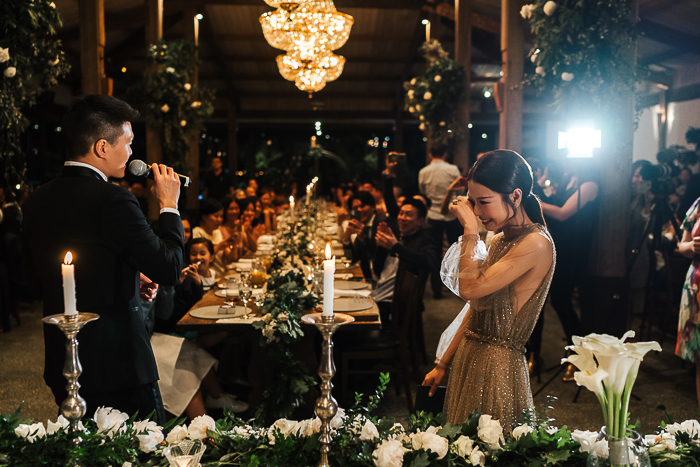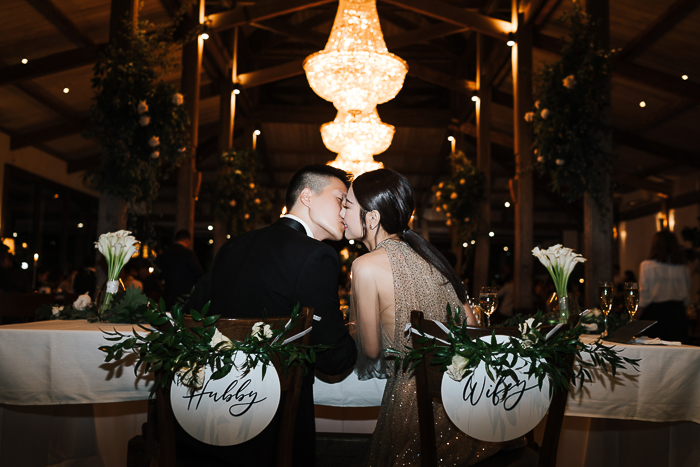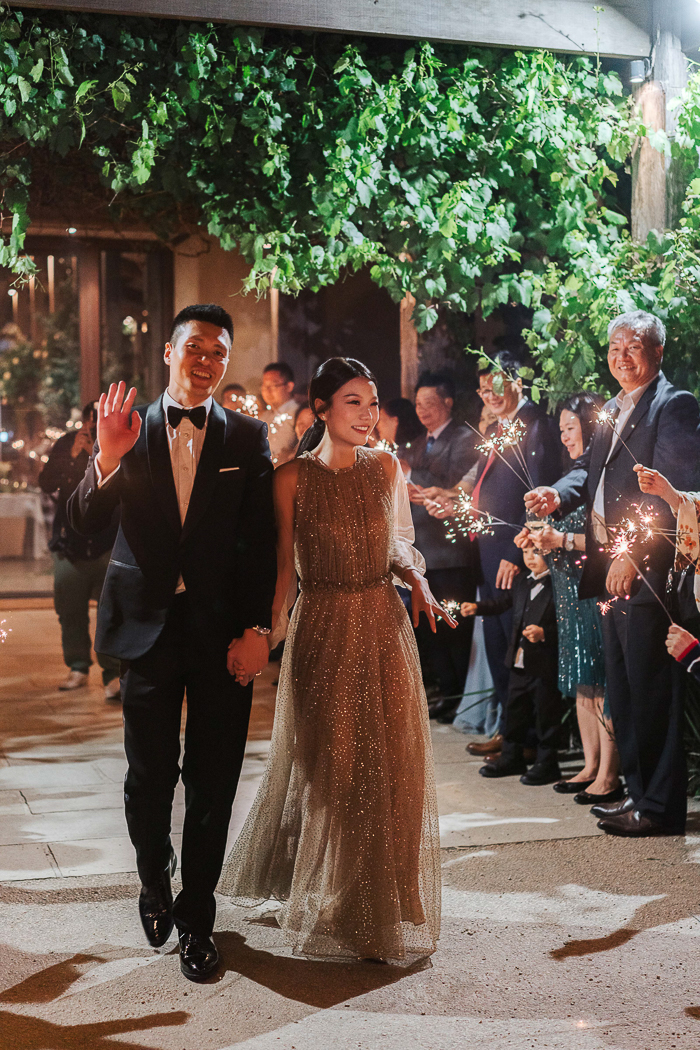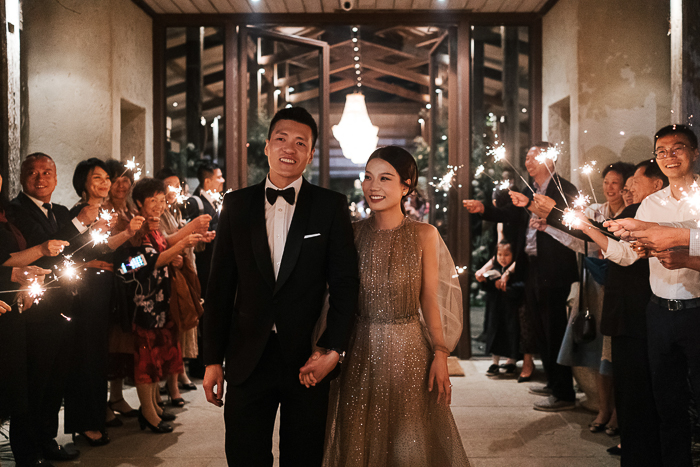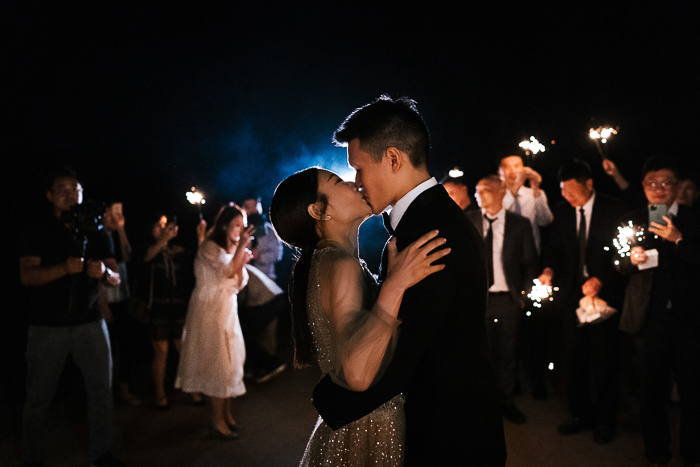 Congratulations again to Daisy and Kim on their stunning modern wedding at Stones of the Yarra Valley. Big thank you to Junebug member Salt Atelier for sharing their special day with us. To see more of their work, check out their profile in our directory of wedding photographers from around the world!