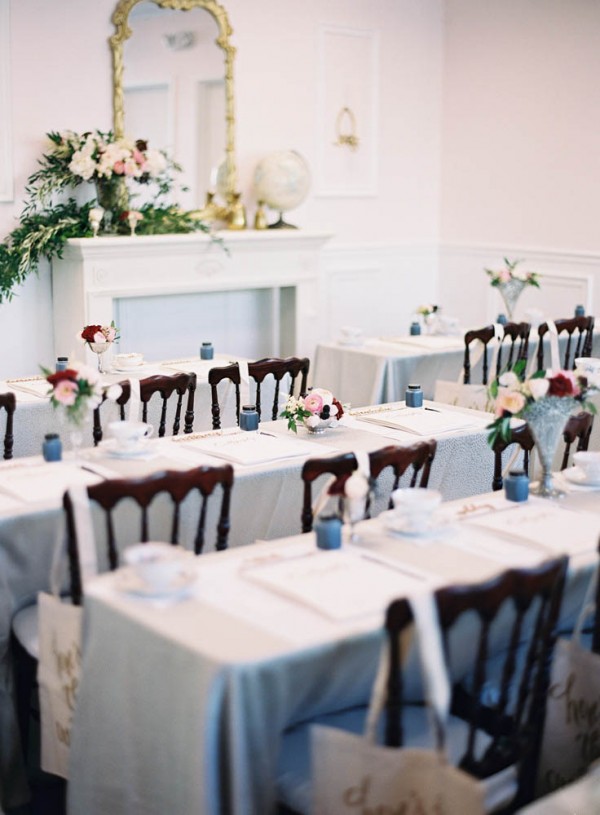 From wedding invitations to thank you notes, calligraphy can add a beautiful and personalized touch to your wedding pieces that guests will remember — and even want to display! Laura Hooper Calligraphy is known for creating stellar handwritten artwork, and her workshops are an amazing opportunity to learn the skill of calligraphy for yourself. Laura Hooper's workshops are as beautiful as they are informative, with gorgeous floral arrangements and pretty gold accents.
Interested in attending a workshop, but not sure what it will entail? Here's a little insight:
Laura Hooper Calligraphy currently offers pointed-pen calligraphy workshops around the US and even in Canada! The beginner workshop covers all the basics to get you started and then delves into a full Copperplate alphabet. Can't make it to a class? Laura also offers calligraphy starter kits and other supplies that ship worldwide!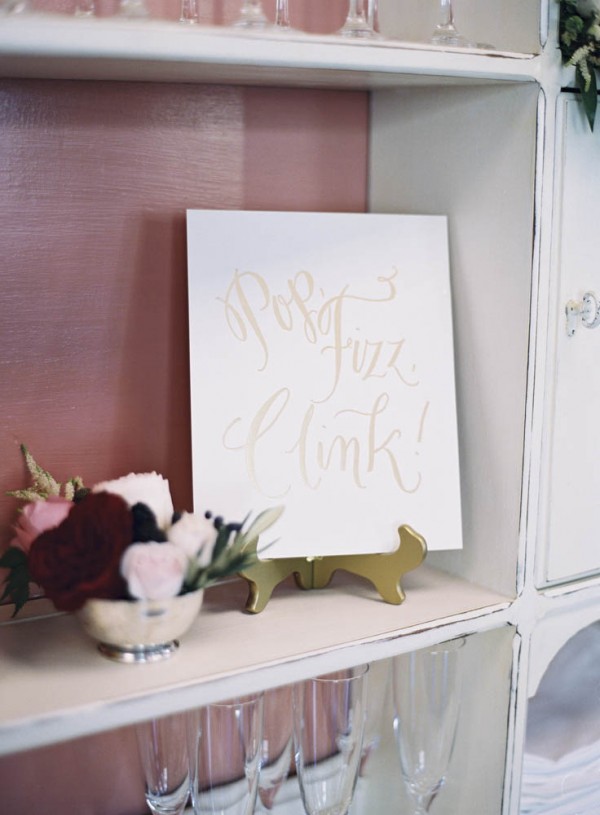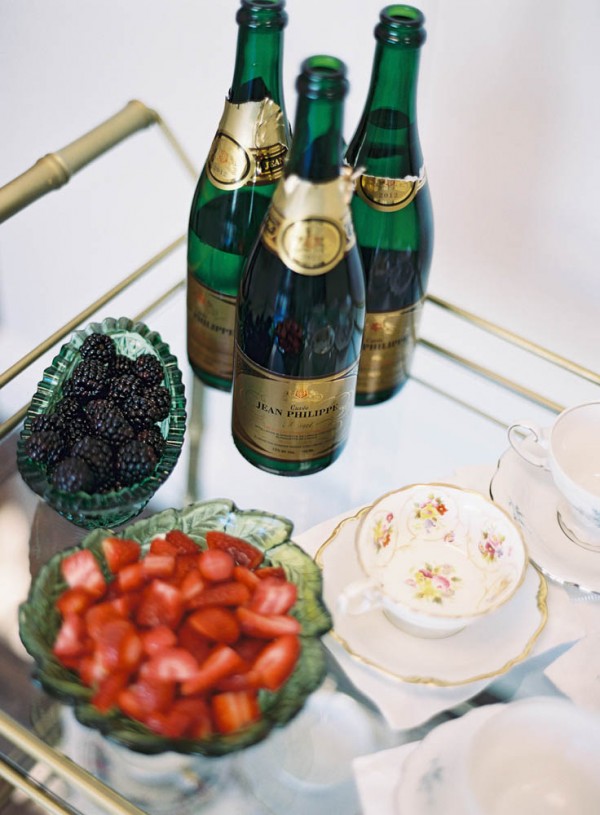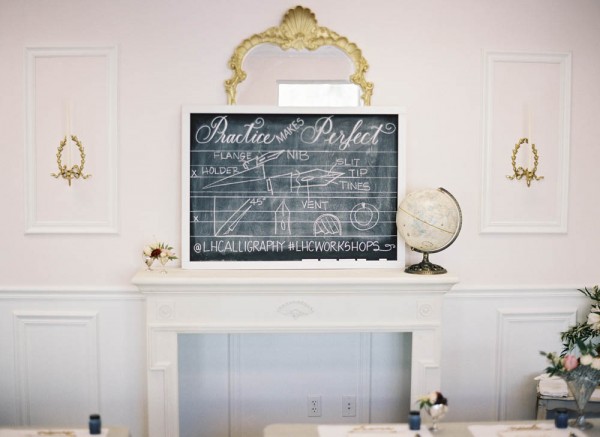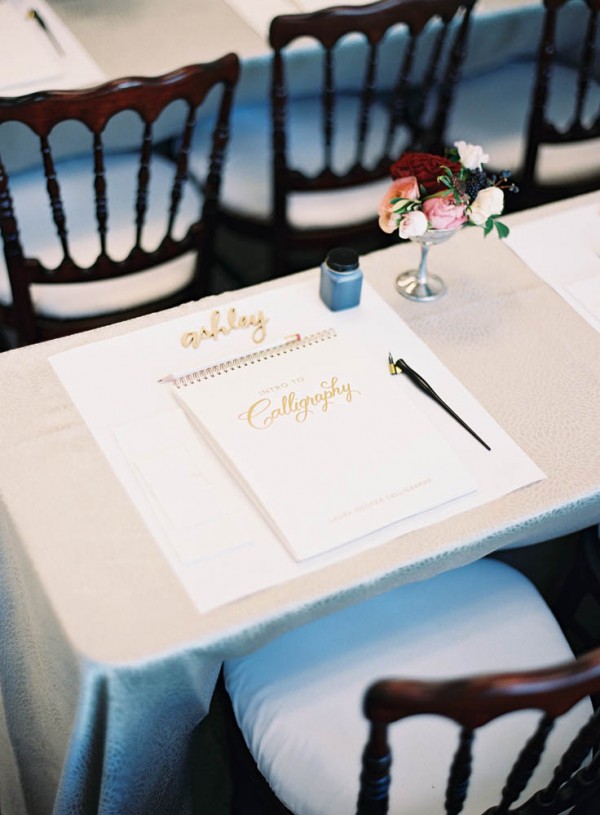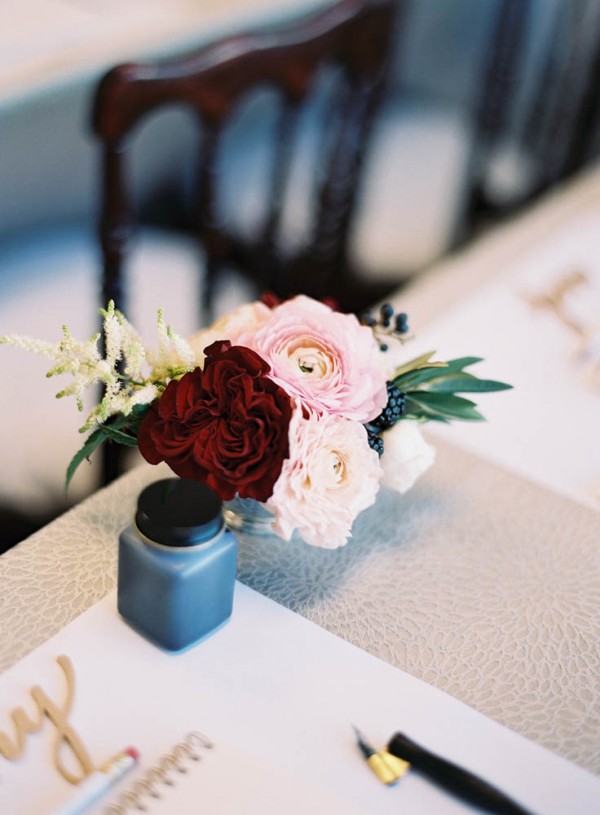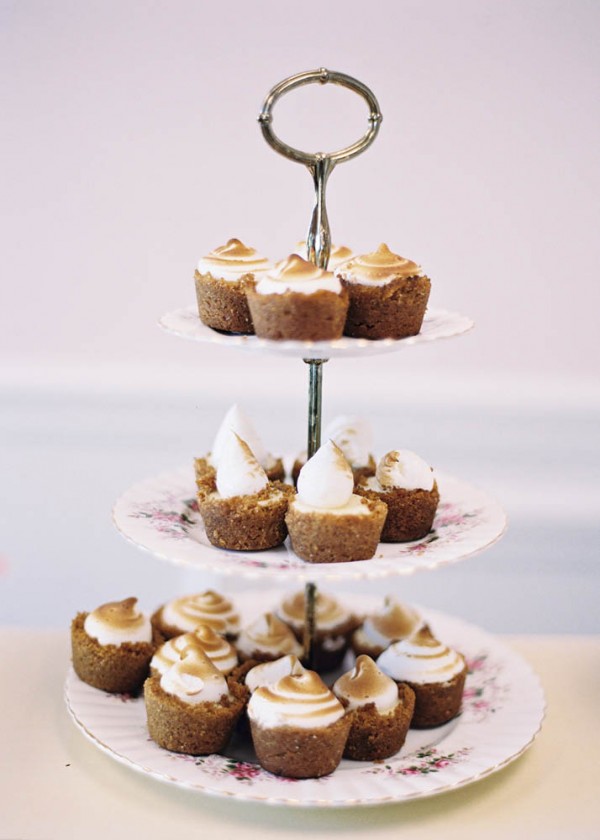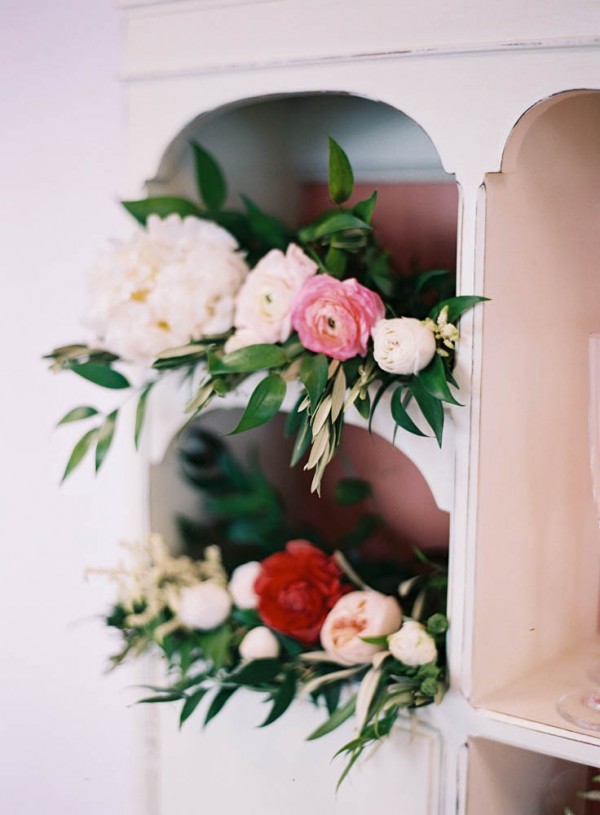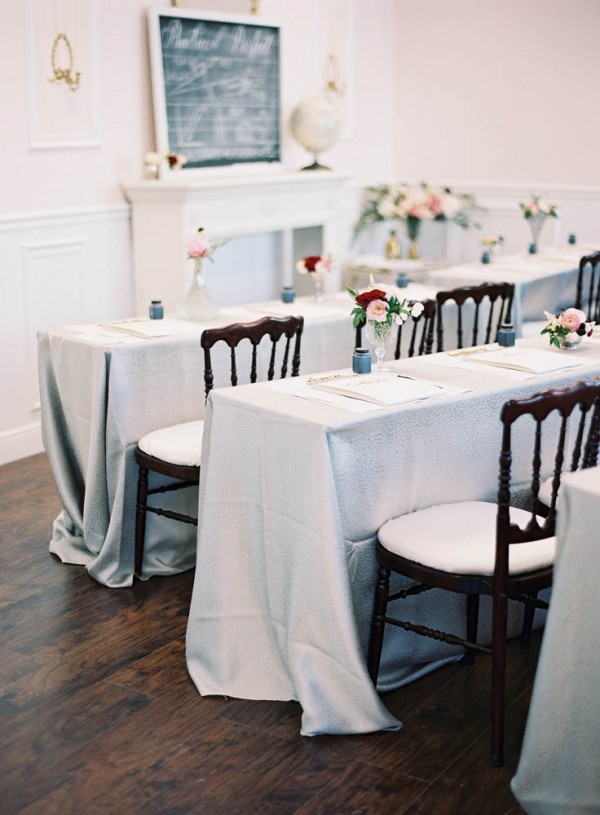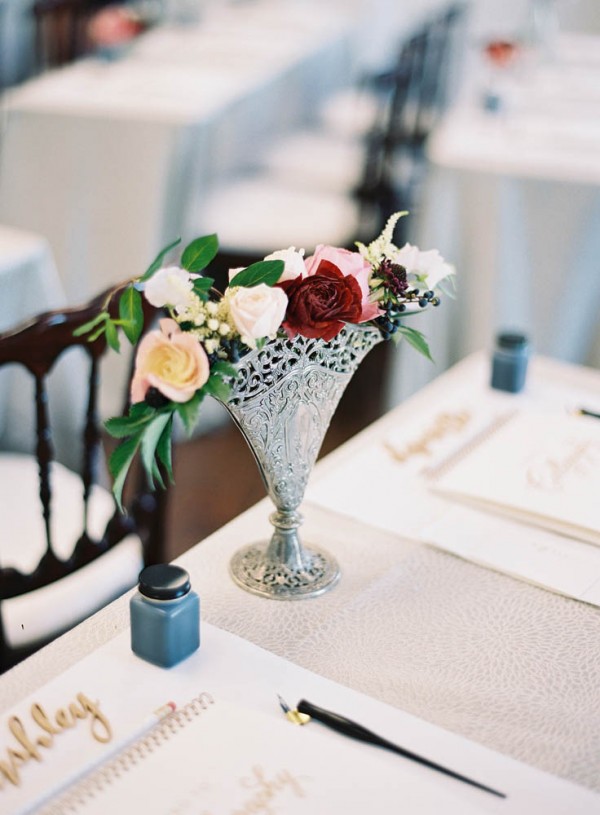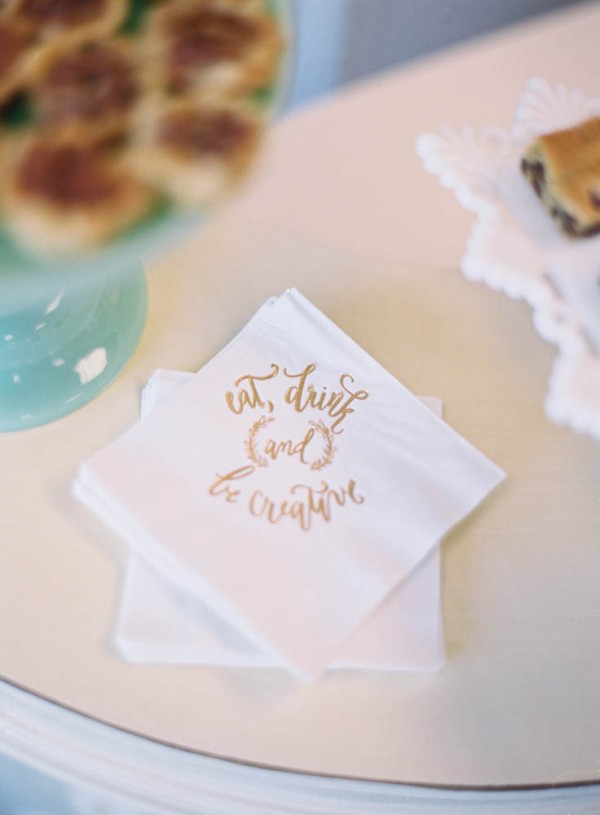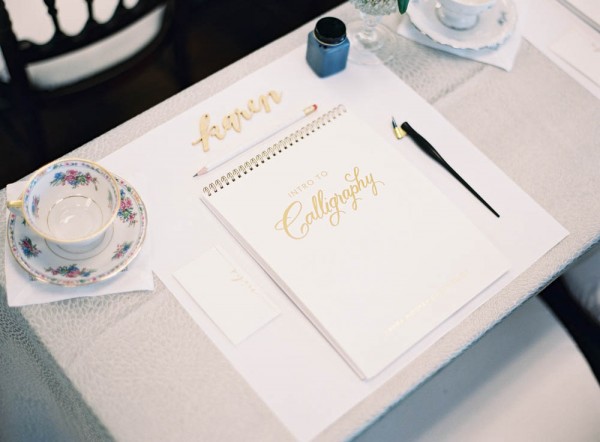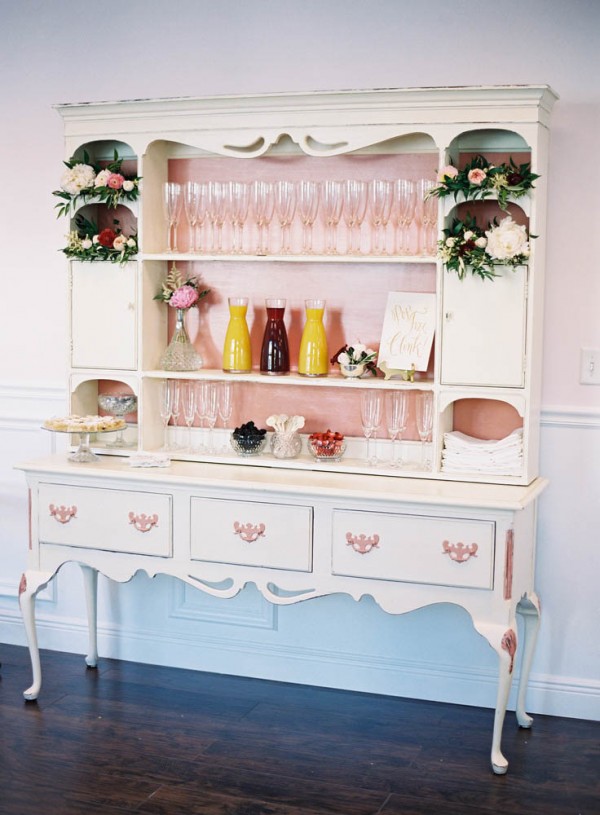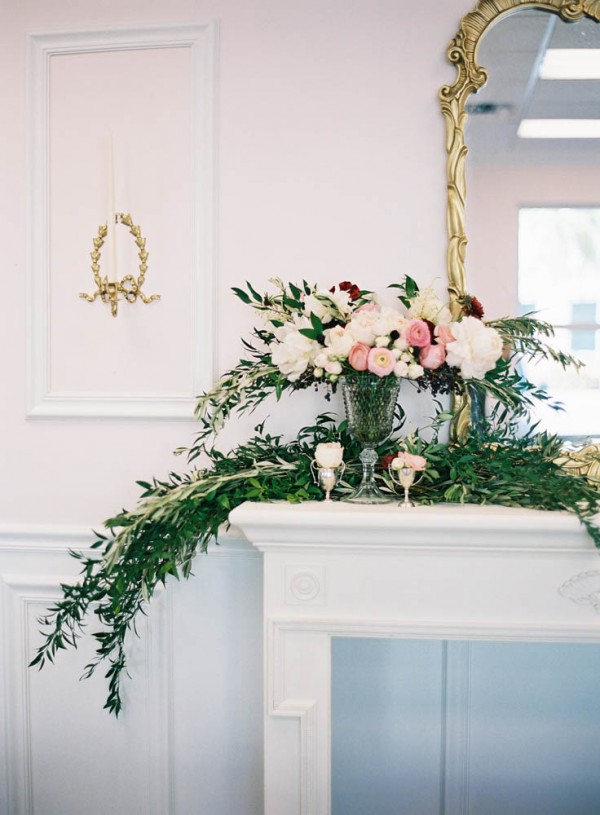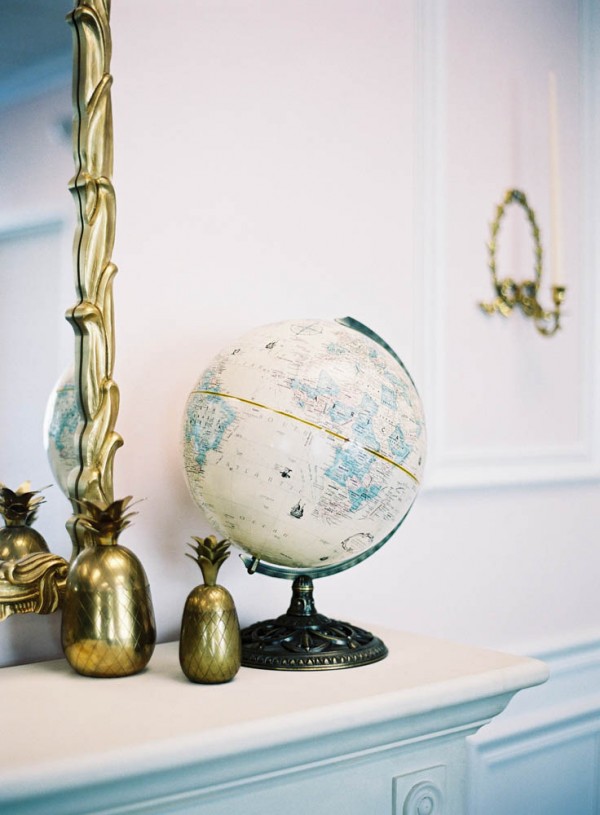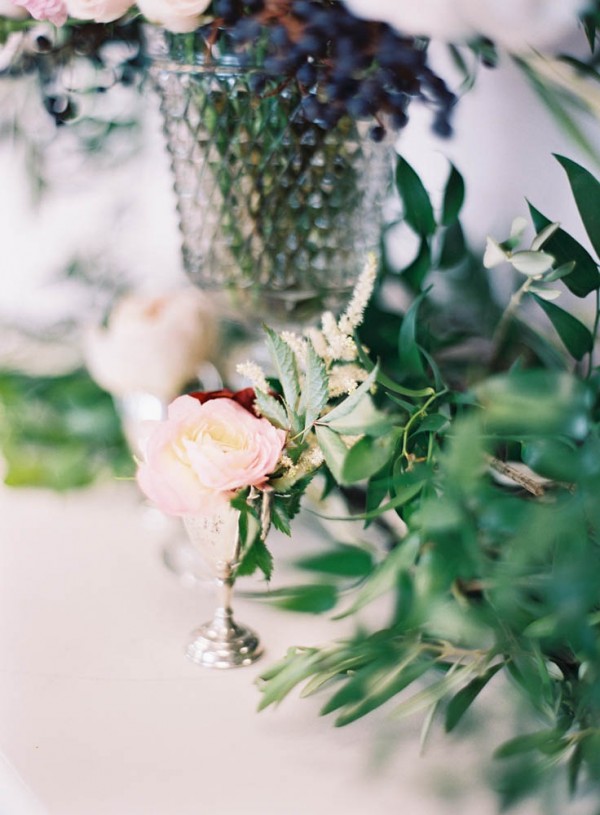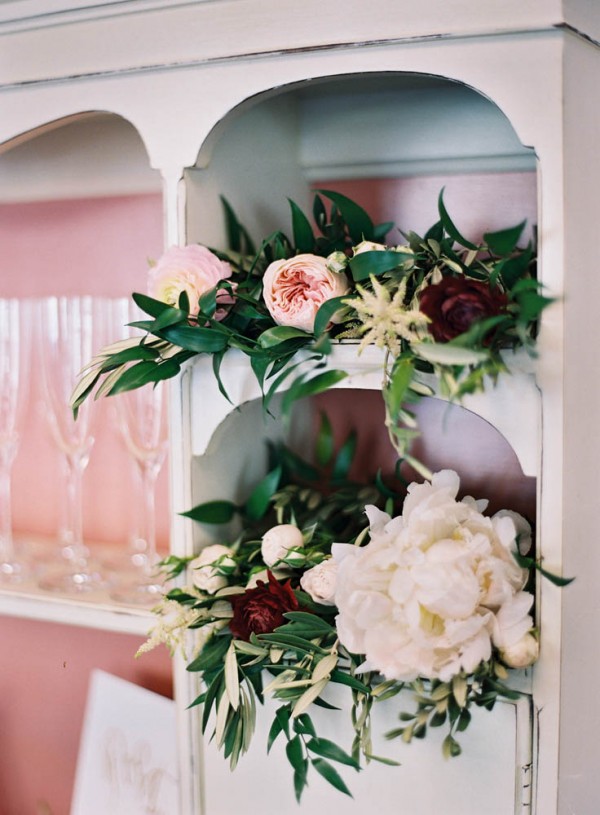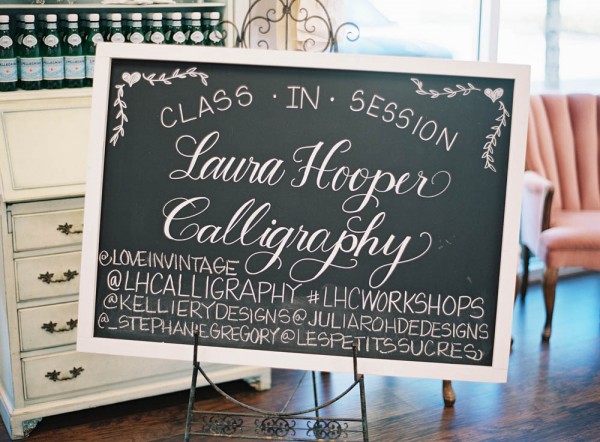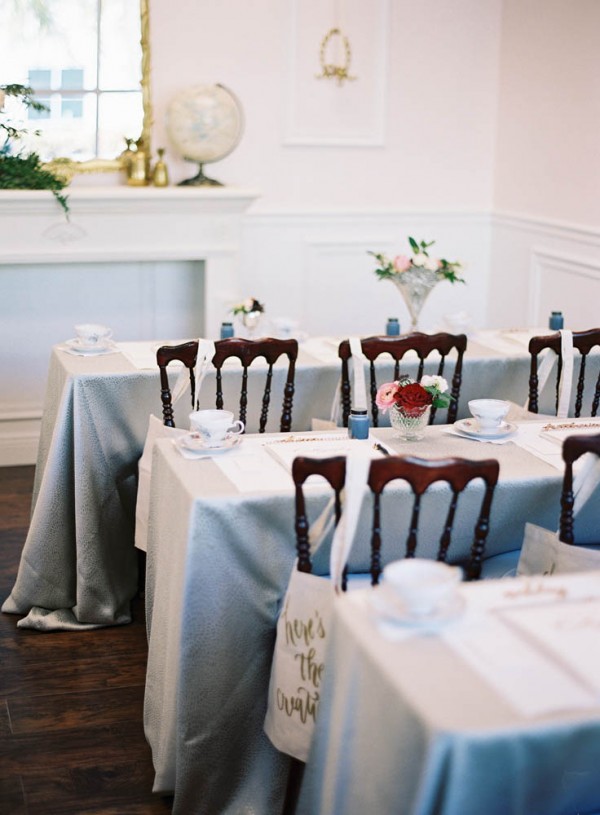 This gorgeous event could not have come together without the vision and talents of Kellie Ryan Designs. Here's what she had to say about designing this Florida workshop:
Laura Hooper Calligraphy approached me about the requests for a South Florida workshop and I instantly became excited to be involved. I immediately knew the atmosphere of the occasion, touches of specialty décor and floral elements were top design priorities. Collaborating with Yesy from Love in Vintage allowed the first and second of these priorities to be accomplished. The Love in Vintage studio in Fort Lauderdale presented a sense of place for our girl tea-party inspired workshop. Using antique pieces from Yesy's collection, such as the credenza and armoire, provided a touch of sophistication. Julia Rohde Designs (creative genius) swaddled the vintage pieces with blooms ever-so delicately. Colored milk glass, china and sterling silver were intermixed throughout the space to create juxtaposition with the loose floral arrangements and cascading greens.
Facing the ornamented fireplace, each attendee's place setting included workshop materials with a bespoke wooden name tag, a delicate china cup and a beautiful tote bag. The specialty Silver Sonnet linen, sourced from BBJ Linen, created unexpected texture, yet was soft enough to pair perfectly with our feminine design aesthetic.
To quench the attendees thirst a 'build your own' bubbles bar was fully stocked with blackberries, strawberries and
fresh squeezed juices. Les Petits Sucres provided an abundance of French inspired sweets that included delicious cookies, brownies, bites and tarts. Attendees were merry and bright with holiday spirit and the celebratory toasts continued well after the workshop concluded.
The Talented Team:
Photography – Stephanie Gregory Photography
Event Design – Kellie Ryan Designs
Venue & Rentals – Love in Vintage
Floral Design – Julia Rohde Designs
Desserts – Les Petits Sucres
Linens – BBJ Linen
A special thanks to Laura Hooper Calligraphy and the incredible team behind this Florida workshop for sharing with Junebug! Be sure to check out when a workshop is coming near you!