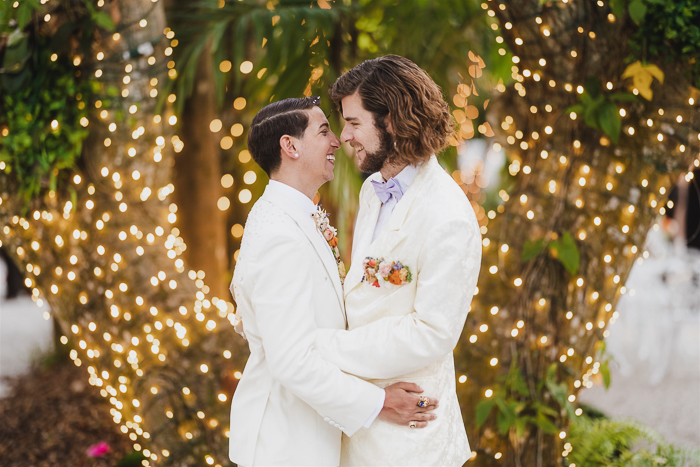 William and Nate had a clear vision for their wedding day: they wanted every little detail to be meaningful and reflect their unique love story. With Nate's signature art style as the basis of their wedding theme and the help of their amazing team of vendors, they created a magical black tie affair that was both glamorous and filled with a touch of whimsy. Florals, fashion, and fun took center stage at their Villa Veintiseis wedding–and to say that they hit the mark would be an understatement.
Set within the garden oasis of the historical villa estate, the couple exchange vows underneath towering tropical foliage and a lush floral arch. After the ceremony, the celebration continued at the covered pavilion. Tying the decor to the surrounding natural landscape, their reception featured tablescapes of billowing blooms and a floral installation as a focal point, all illuminated by twinkling lights.
Not only that, the pair added a stylish flair to their dreamy affair with their show-stopping attire. Nate dazzled in a blinged-out white suit adorned with a floral lapel, perfectly complementing William's classic look—a white suit paired with a lavender bow tie. If your dream wedding features lush foliage, vibrant florals, and chic fashion, these gorgeous photos by La Vie Studios are a must-see. This celebration is filled with inspiration that you won't want to miss!
The Couple:
William and Nate
The Wedding:
Villa Veintiseis, Miami, Florida, United States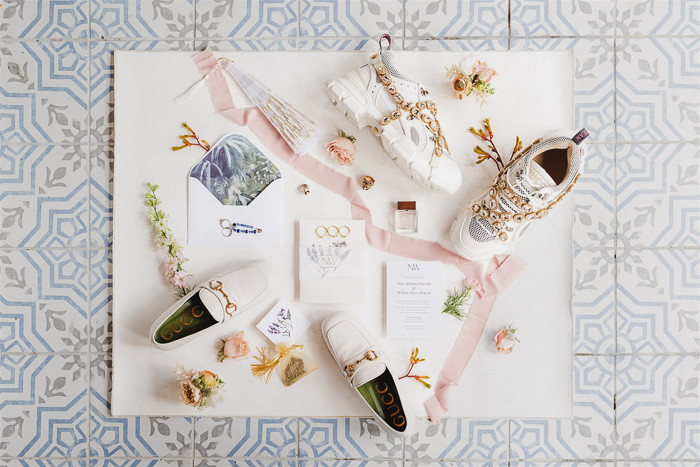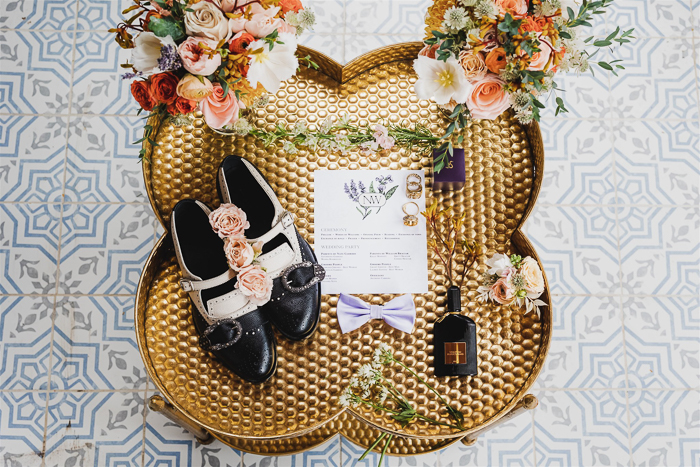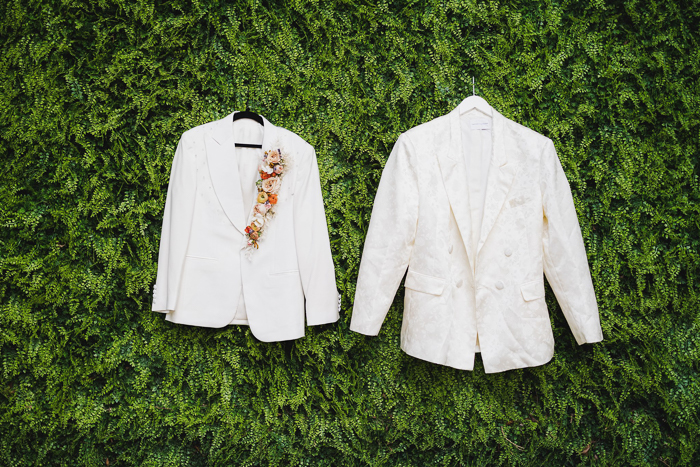 Recommended Reading: Tips For Coordinating Your Same Sex Wedding Fashion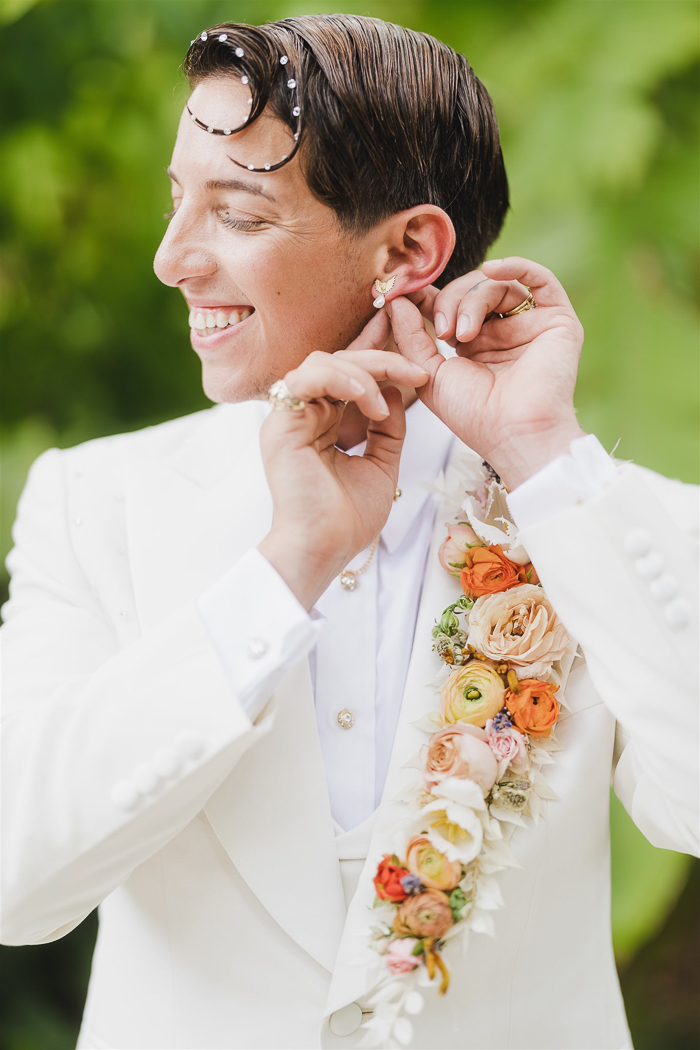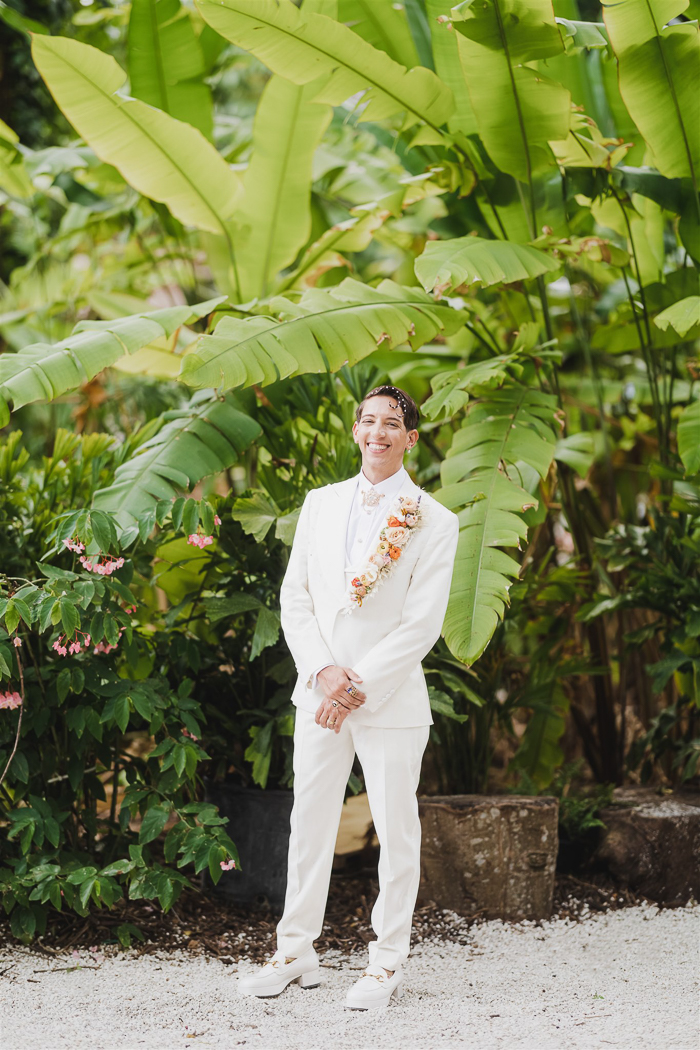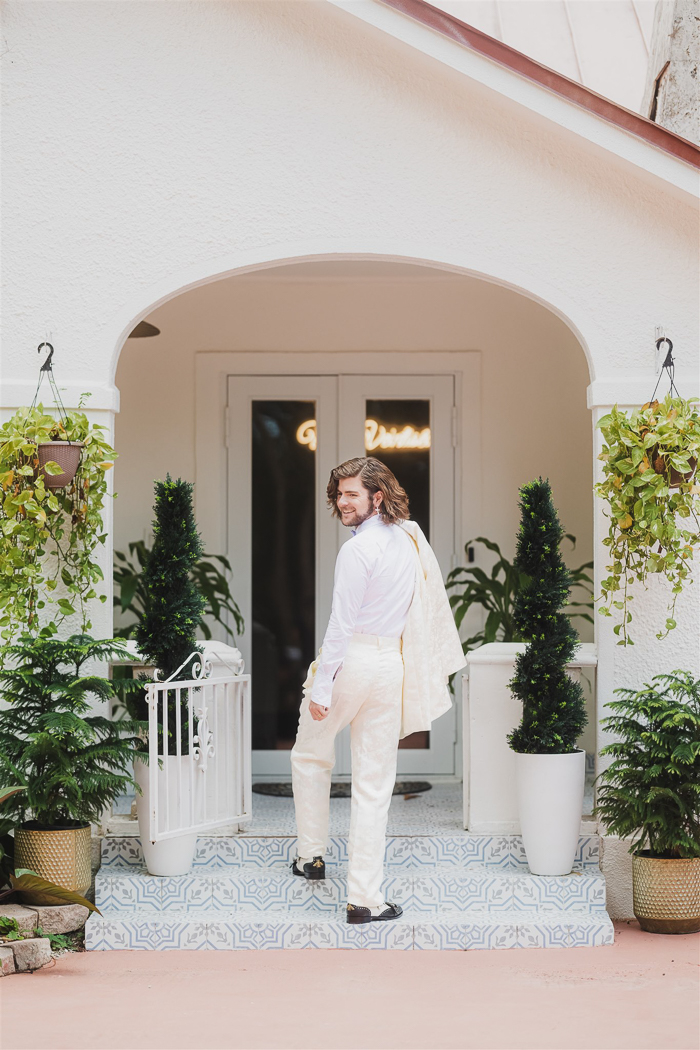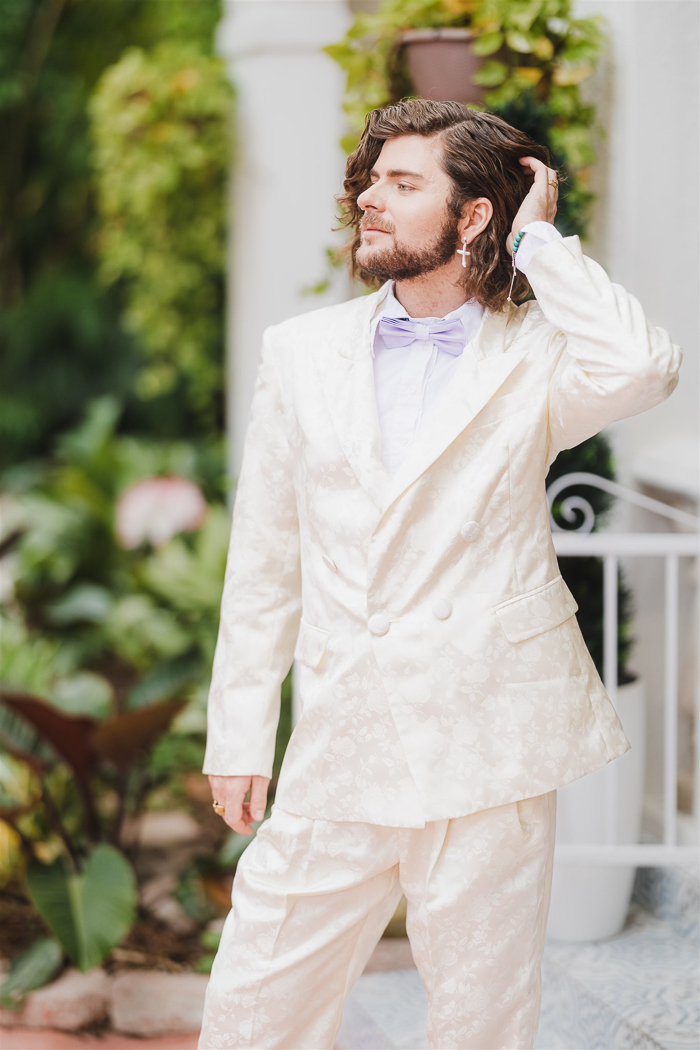 How Their Villa Veintiseis Wedding Came To Be
Nate knew he wanted to brand the wedding, and I requested that I'd use his signature art style. We knew we wanted a wedding that was trendy and cemented in time. Think of 80's wedding photos but in the modern era. A creative black tie wedding felt like the perfect fit–glamorous and whimsical. Our wedding planner was able to make all of our unconventional ideas come to fruition and guide us along the way. When we tell you the amount of detail and time she spent on putting this wedding together, it was above and beyond. She was very easy to work with, and since she works in Miami and New York, she got the vibe and aesthetic we wanted perfectly.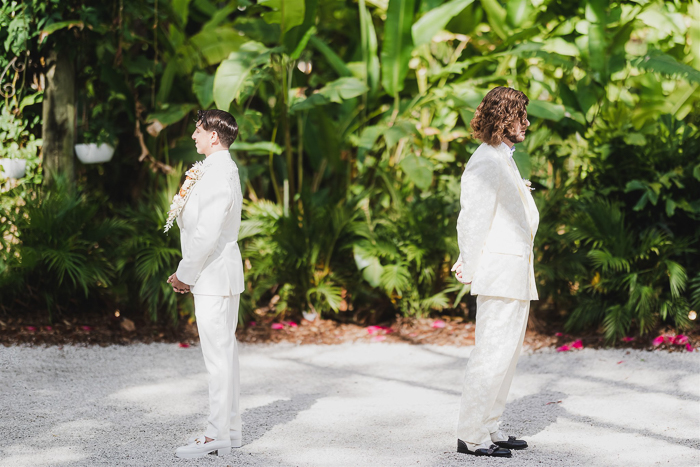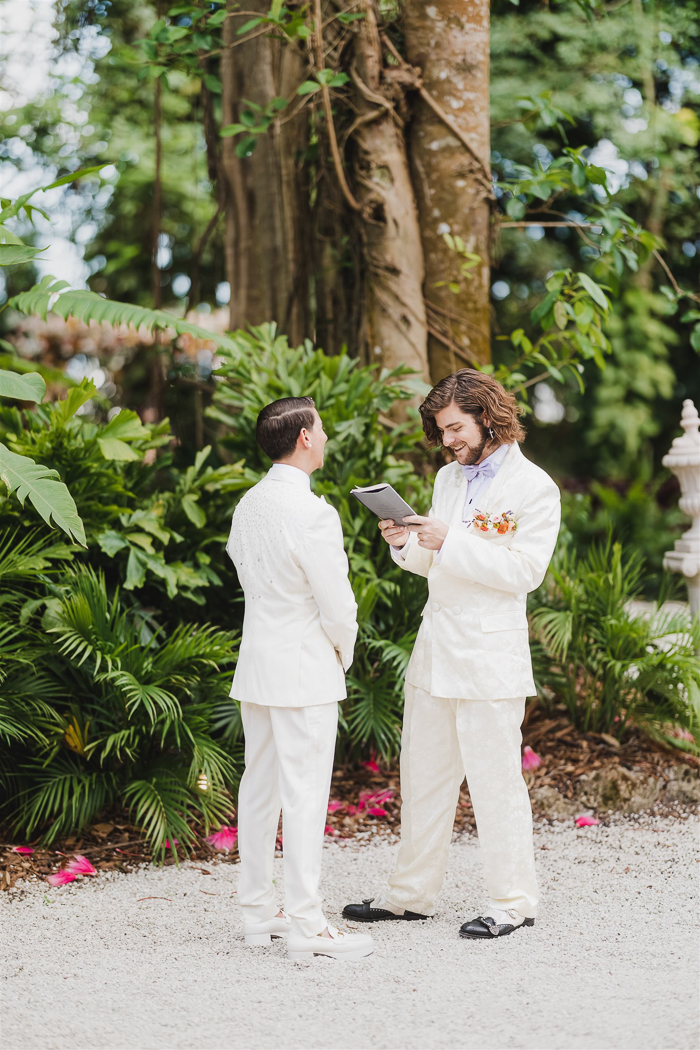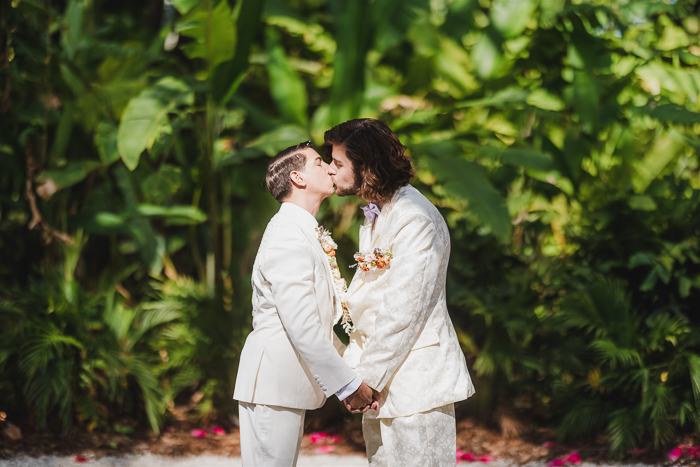 Their Villa Veintiseis Wedding Fashion That Perfectly Showcased Their Personalities
When you are a same-sex couple, there are no rules on how to dress for your wedding day. We came up with two rules: the first rule was that we both had to be in white, and we couldn't know what the other person was wearing until our first look at the wedding. Luckily, we both picked out outfits that complemented each others beautifully. Nate decided to go a little more blinged out, where he customized a bespoke white suit from Suit Club NYC, adorned his hair with Swarovski crystals, and chose a big crystal brooch instead of a tie. He also had a shoe change from vintage-heeled white Gucci loafers during the ceremony to the blinged-out oversized Gucci sneakers at the reception. I went with up-and-coming genderless fashion designer Tanner Fletcher. Tanner has a more vintage and classic feel to their designs, reflected in my suit. A double-breasted suit in satin adorned with a rose pattern and a lavender bow tie. Funny enough, I also chose Gucci shoes—the queercore brogue.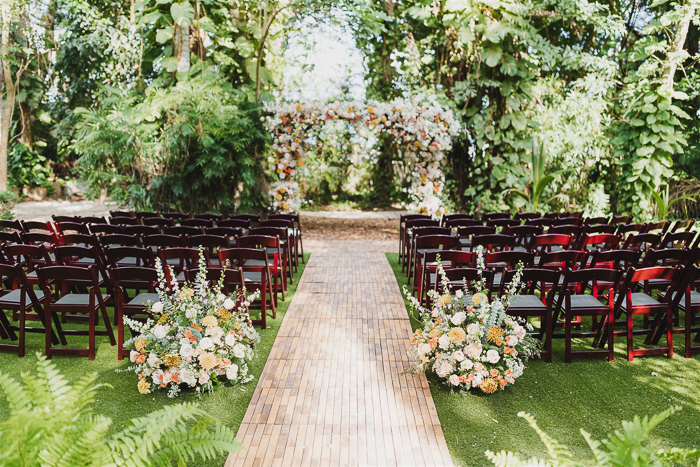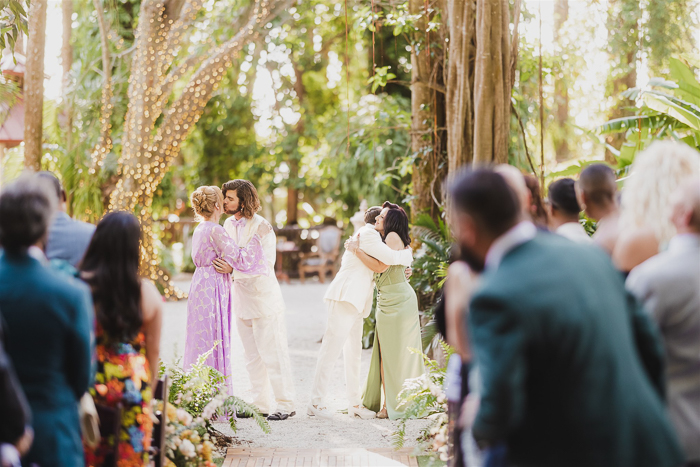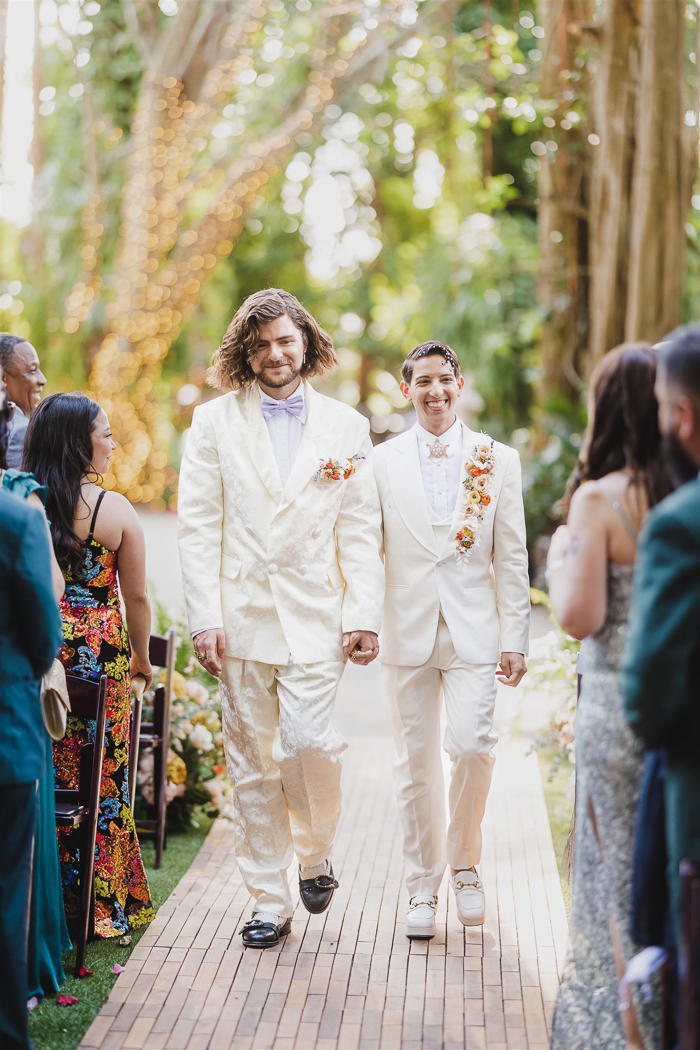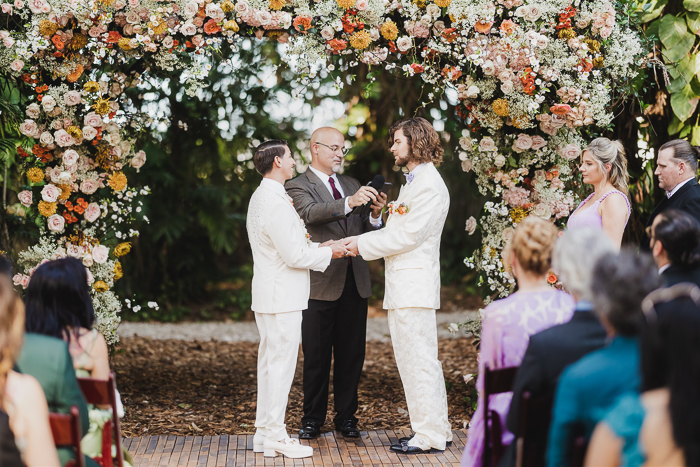 Creating a Personalized Ceremony by Incorporating Meaningful Traditions and Surprise Vows
We worked closely with our officiant to create a unique and personal wedding ceremony. We are both very spiritual, and we had that reflected in our ceremony. Something special we did was a mantilla ceremony, a Spanish tradition of placing a cloth, or veil, over the couple's shoulders and having a prayer said to help bind the couple spiritually. Our mantilla was a piece of embellished lace fabric that we had our mothers place over our shoulders and then recited a blessing. One surprise that happened was during our vows. We had said our vows during our first look and decided to write another, more public vow to read during the ceremony. Little did we know that we both had surprise vows during the ceremony! Nate read a beautiful poem he had written. And I performed a rendition of the jazz standard "There is No Greater Love." It was very special to us both.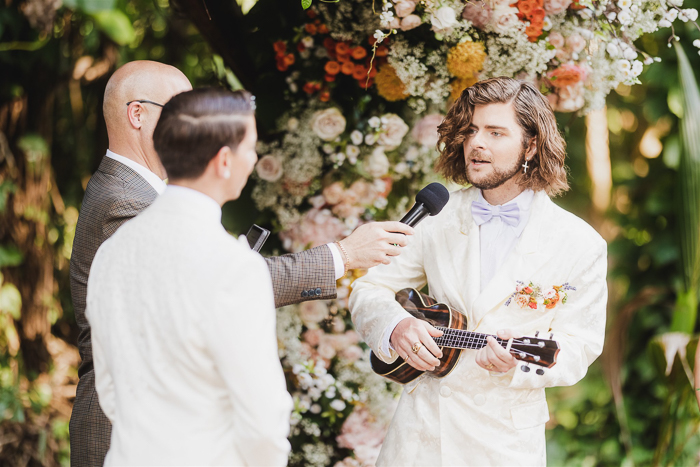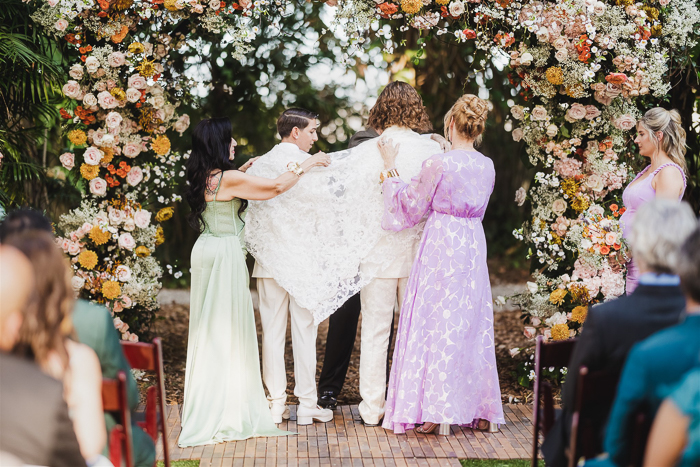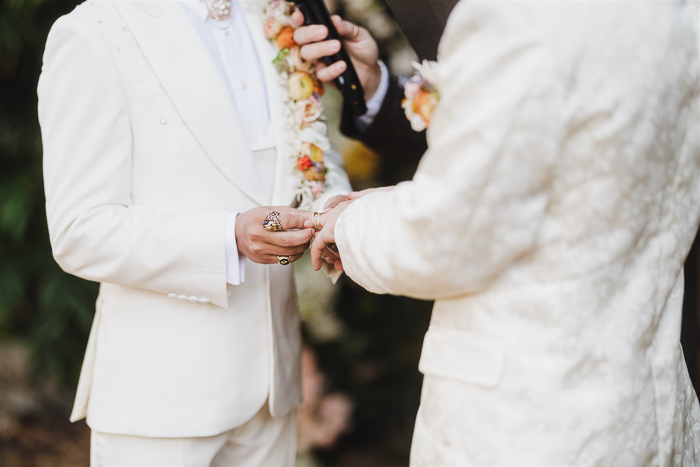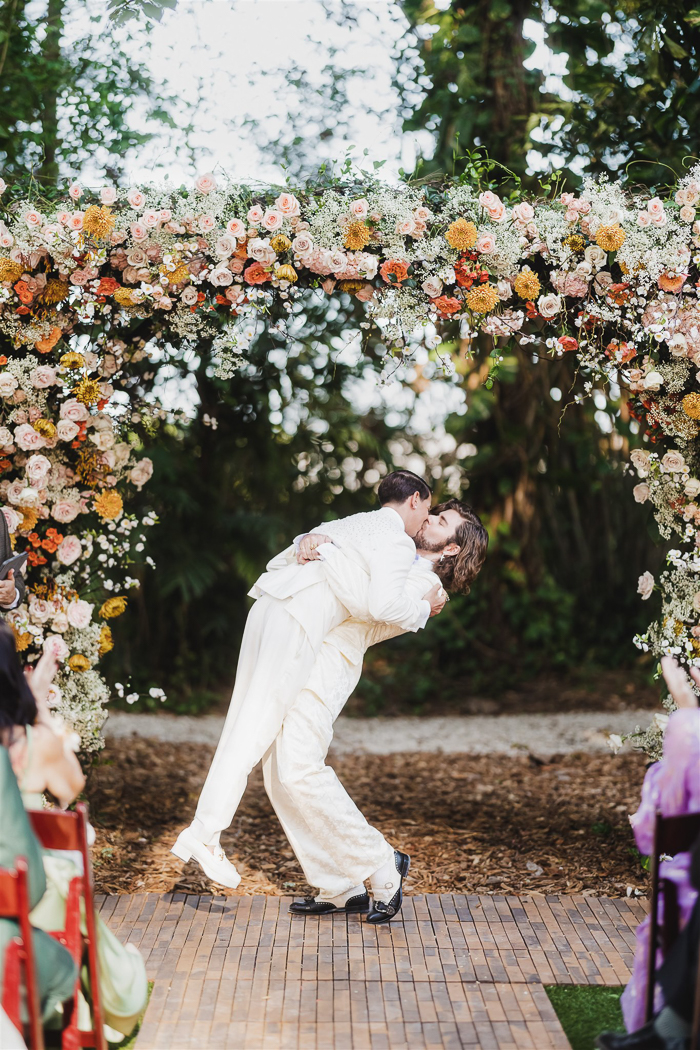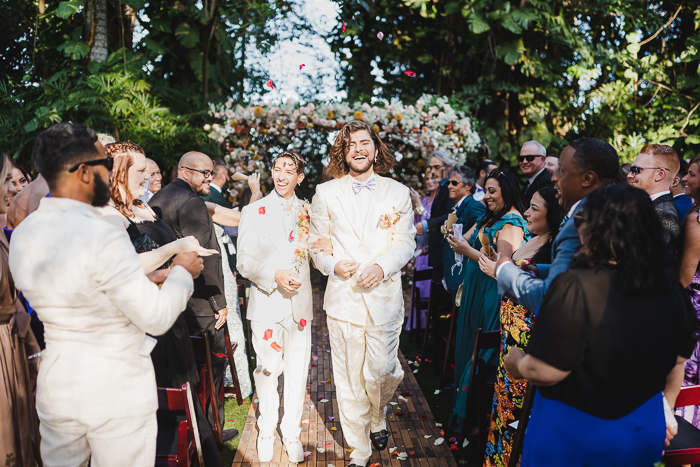 Why They Chose Villa Veintiseis as Their Venue
We had some very different ideas throughout the process when thinking of venues. Ultimately, Nate wanted a Spanish-style villa. I wanted a luscious outdoor space. And since so much of our family lives in Florida, we immediately thought of Miami, FL. We toured a few Spanish Villa-style venues and ended up with Villa Ventiseis. It had beautiful luscious trees, an outdoor ceremony and reception space. And a beautiful home where we could stay the night before and after the wedding. Plus, it was the former home to Mexican singer Juan Gabriel, one of Nate's favorite artists. It was absolutely perfect for us.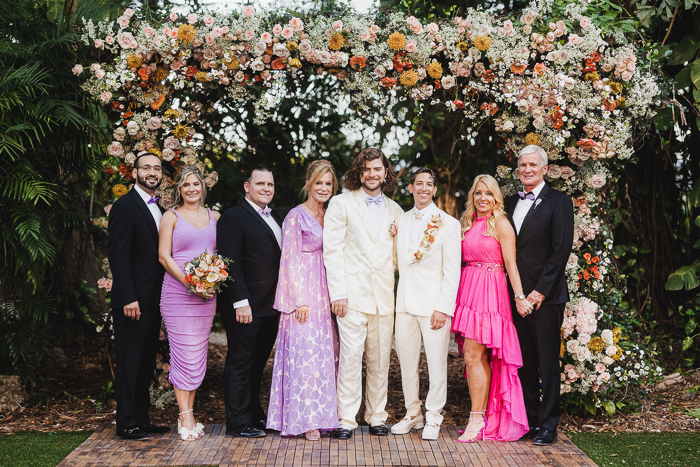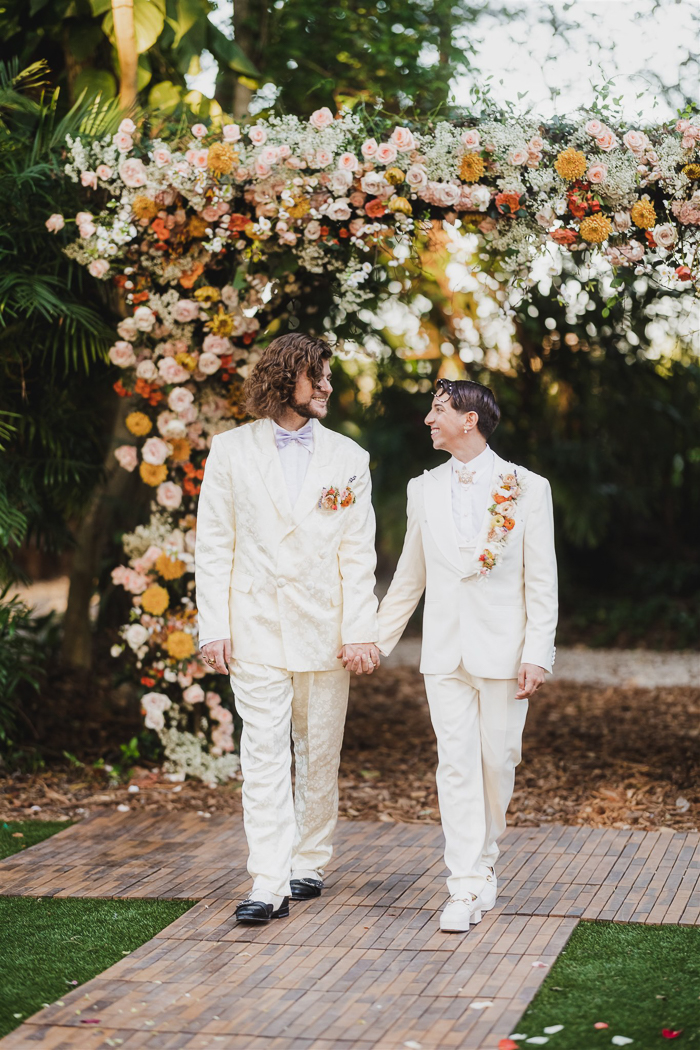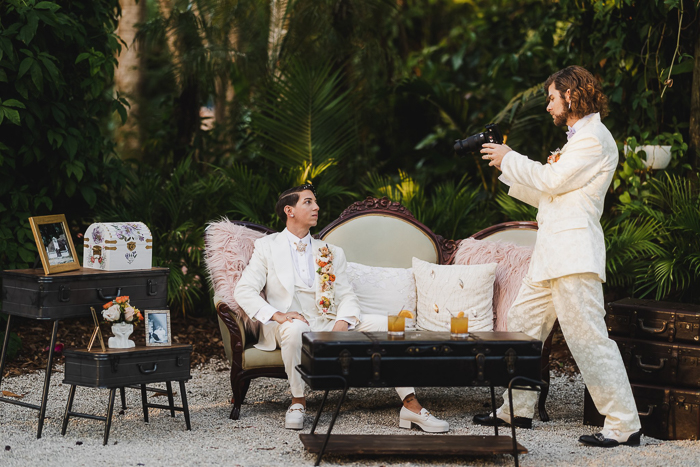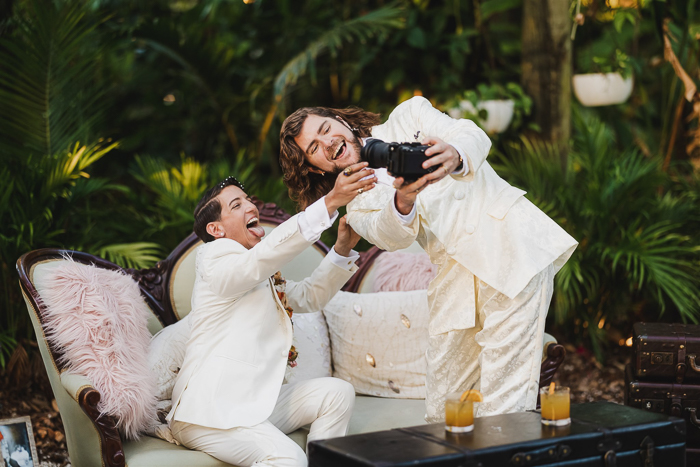 DIY Touches That Made Their Villa Veintiseis Wedding Extra Special
Since we used Nate as the brand expert for our wedding, we knew we also wanted to include handmade touches. We created custom envelopes and a custom wax stamp with our logo embossed for our invitations. And for our save-the-dates, we included a Polaroid photo of us for guests to keep. That means we hand-stuffed and stamped them all for our save-the-dates and invitations. There was another thing we did since our wedding was in Miami. We included some subtle NYC touches to our wedding with things we found throughout the city. For example, for the mantilla, we used an embossed lace fabric from the garment district. And for our signage, we displayed them on vintage picture frames we found throughout the city.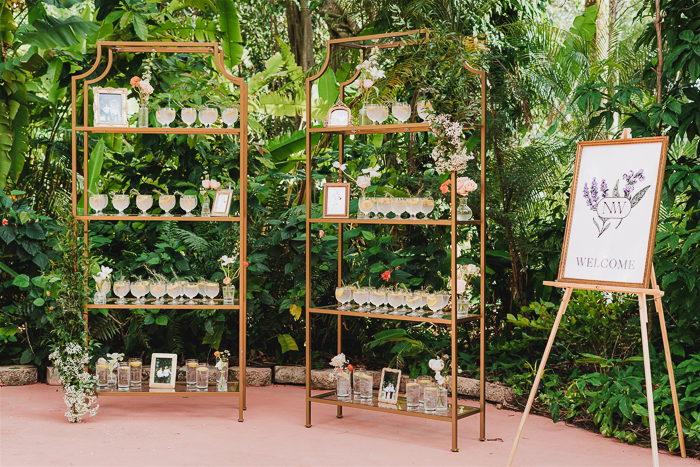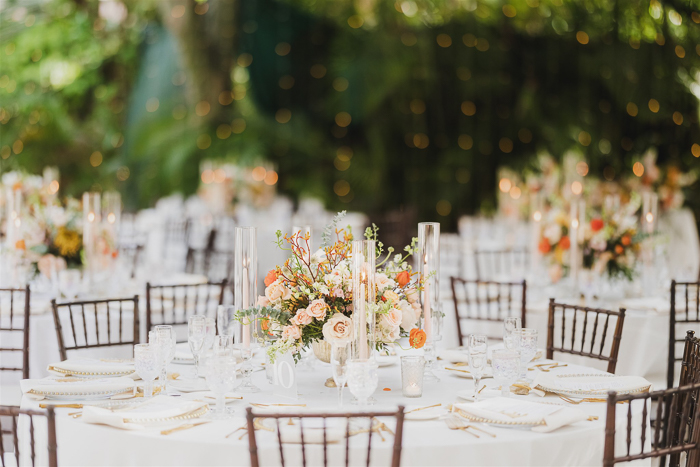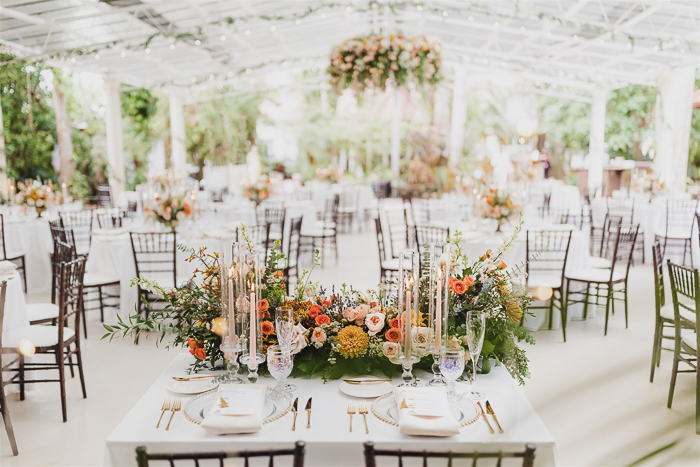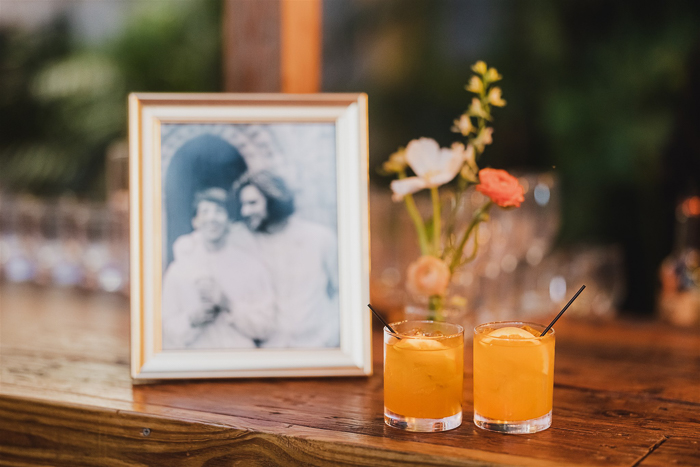 Wedding Planning Advice: Trust Your Gut That Tied in With Their Spiritual Sides
Our advice is to ignore everyone's input and do exactly what you want for the wedding. But also keep your guests in mind when planning. But, you should follow your intuition. And do what you need to do to make your wedding special for you, it won't feel like your wedding. A wedding is a way to reintroduce yourself as a couple and as individuals. So your wedding should reflect precisely the type of people you and your spouse are. Hiring a wedding planner who you create a mood board and wedding checklist with will help make sure you get every detail you could have dreamed of done and within your budget. Our fantastic wedding planner was helpful when finding the perfect venue and vendors to help our vision come to life and reminded us to stick to that vision.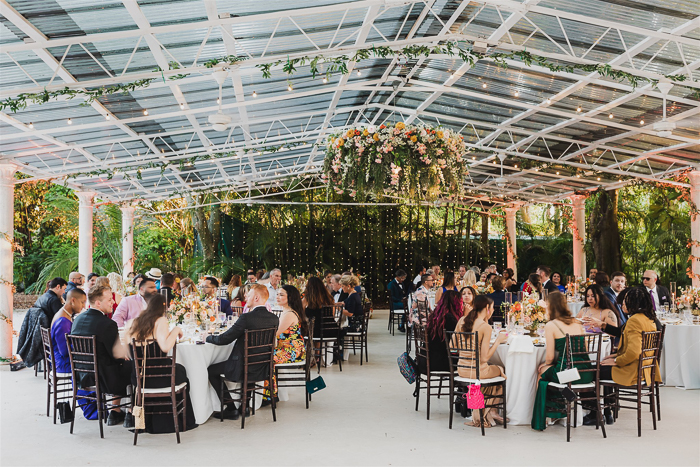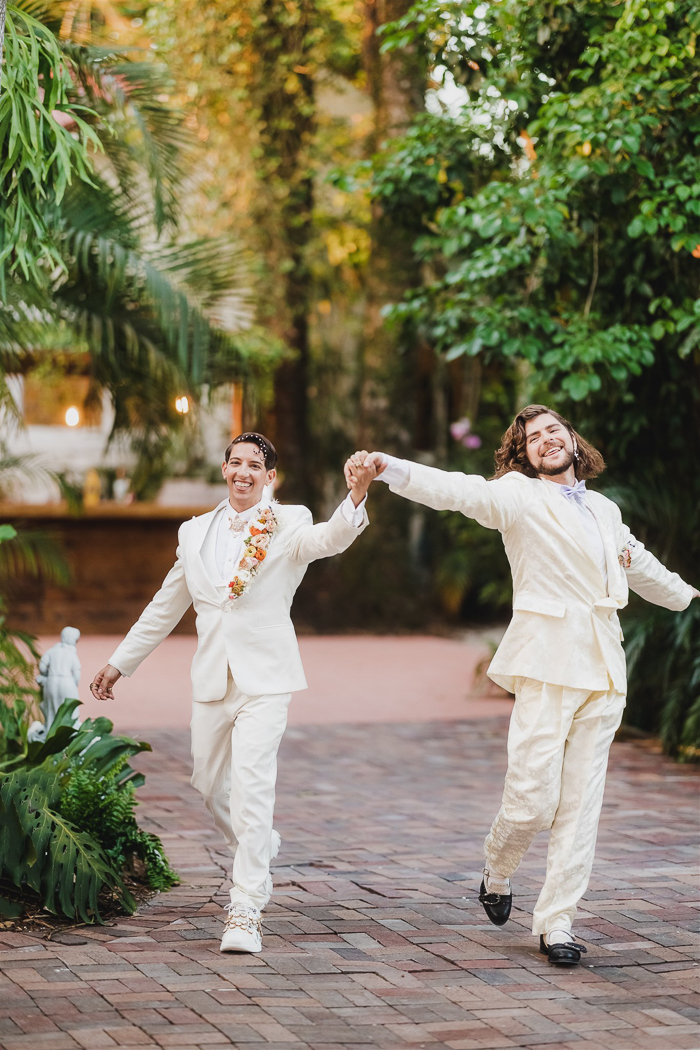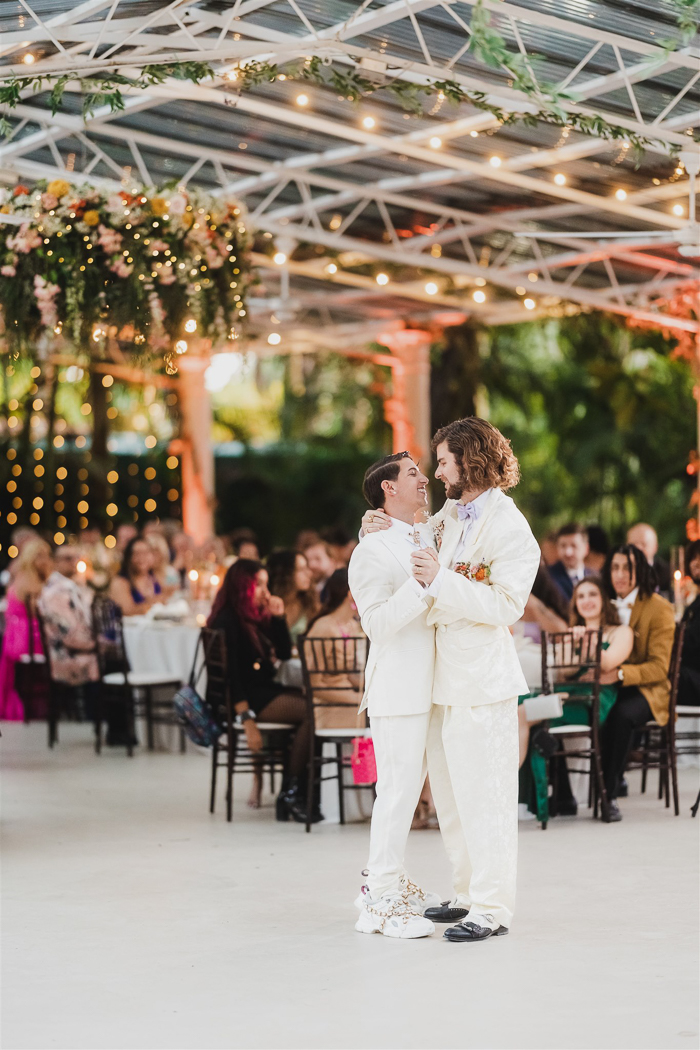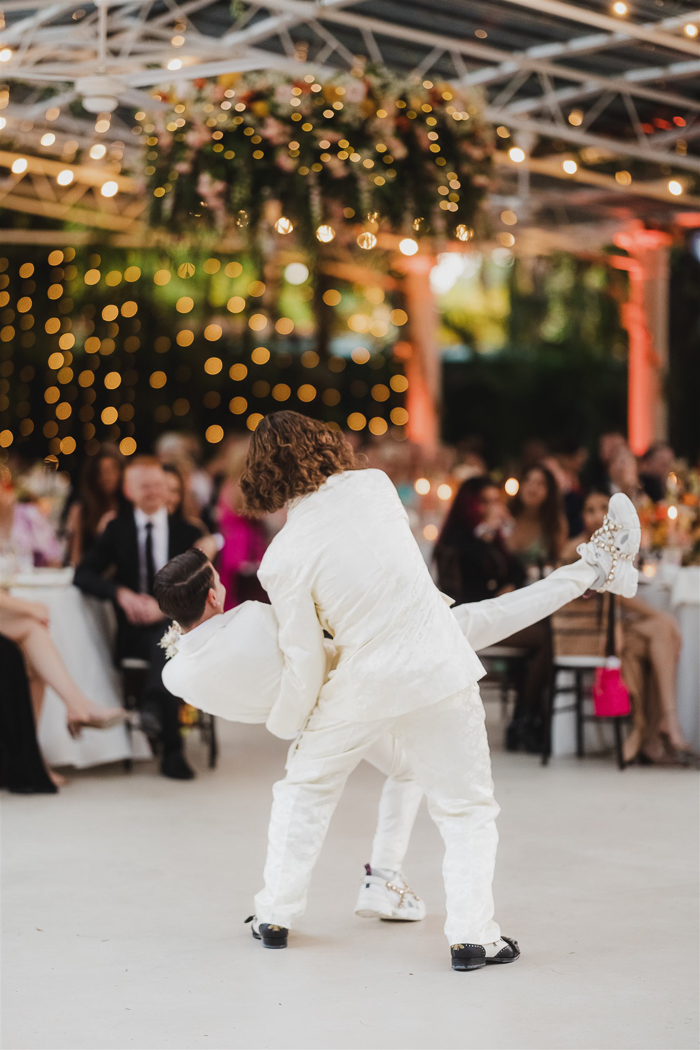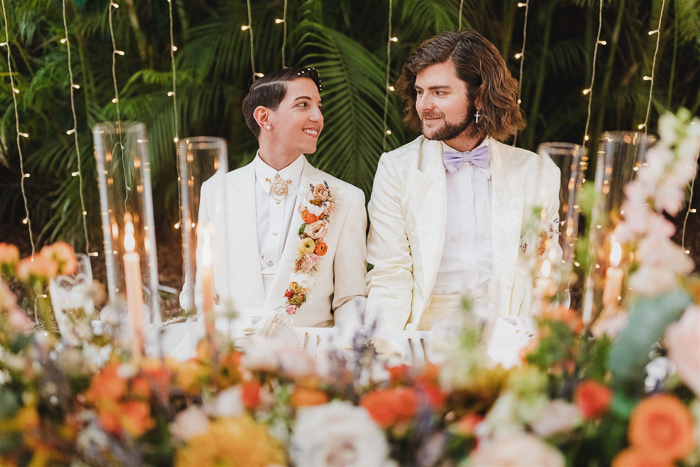 Giving Their Guests Meaningful Favors at Their Villa Veintiseis Wedding
We are very spiritual and wanted to impart that to our guests when giving a wedding favor, so we gave everyone a heart-shaped piece of rose quartz. Rose quartz is the healing crystal of unconditional love. It's believed to support emotional and relationship healing, inspire compassion, and boost feelings of peace and calm. Whether our guests believe in the power of healing crystals or just chucked it in a drawer somewhere. It was nice for us to allow people to bring the love we felt during the wedding home with them.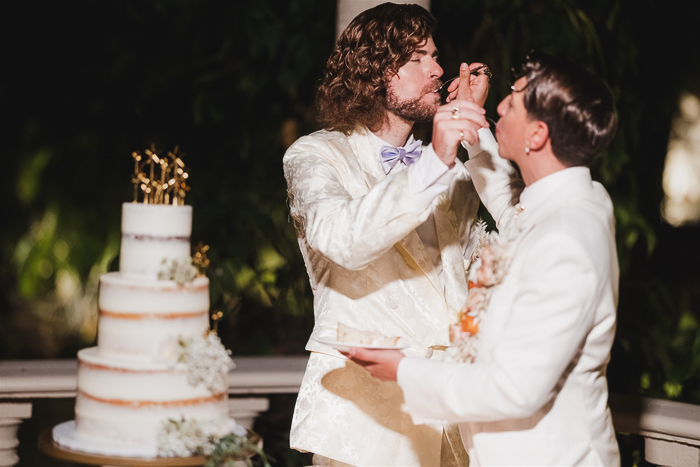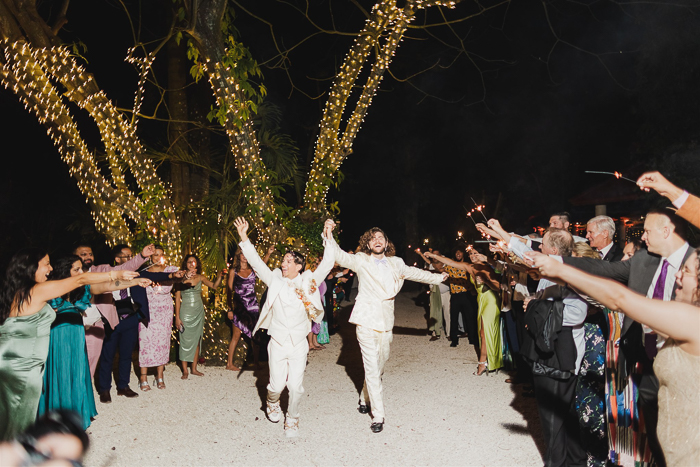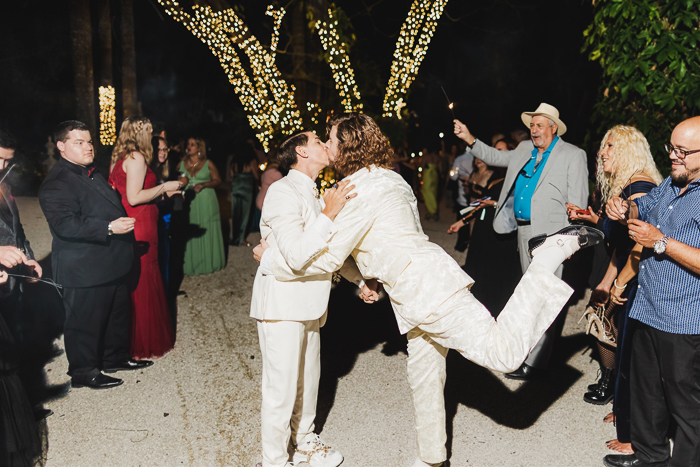 An Unforgettable Finale: The Emotional Last Dance That Stole The Show
The most memorable part of the day was our final dance before the night was over. When we were going over our first dance song, we were in between two songs. I wanted my favorite Lana Del Rey song, and Nate wanted his favorite Juan Gabriel song. So, to compromise, we decided to do a first dance and a last dance. Our last dance to Abrazame Muy Fuerte by Juan Gabriel got the most emotions out of us and our guests. We let loose and had more fun during that dance. Even the catering was clapping and cheering for us!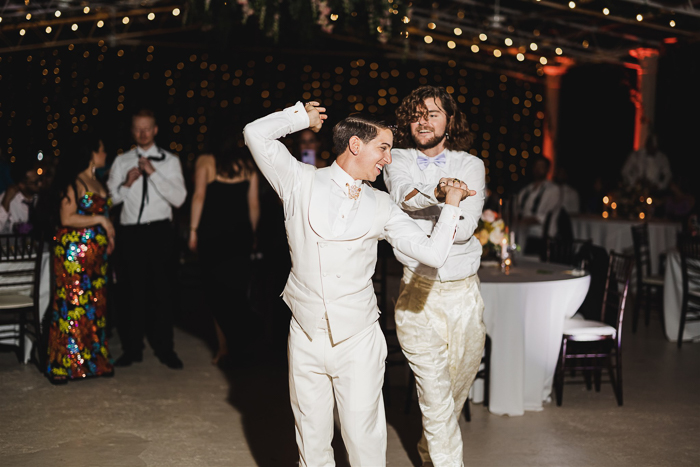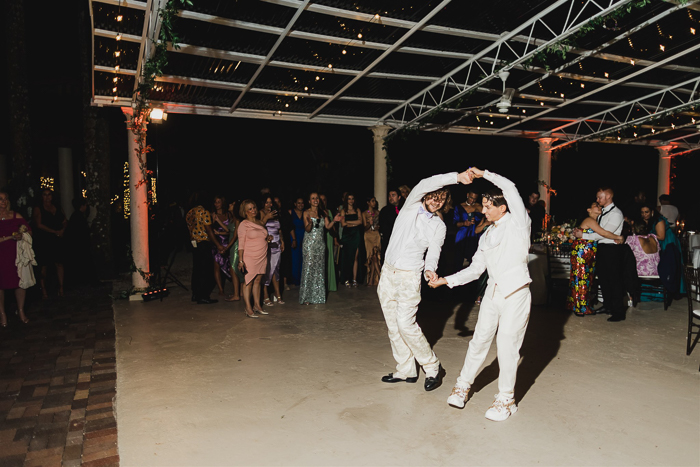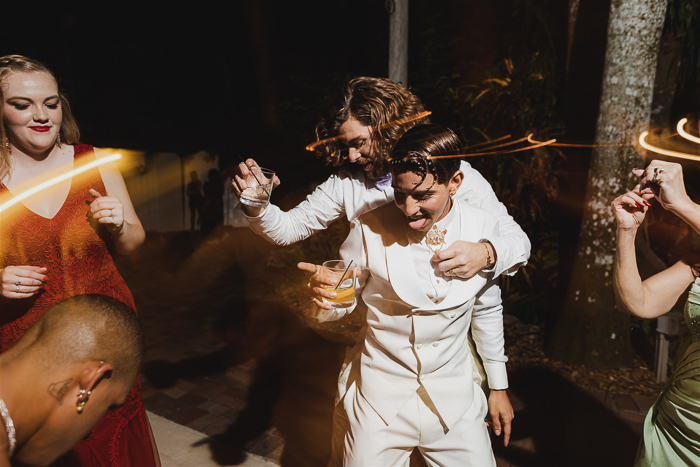 Congratulations to William and Nate on their creative Villa Veintiseis wedding overflowing with flowers. And a big thank you to La Vie Studios for capturing all the incredible details and special moments that made this celebration one for the books.
Creating the right atmosphere is essential for an unforgettable wedding experience. This is why adding personal touches and choosing the right venue are crucial for setting the tone of your celebration. Whether you want a destination wedding or a backyard ceremony, our guide has tips and ideas to help you find the perfect wedding venue that matches your vision.