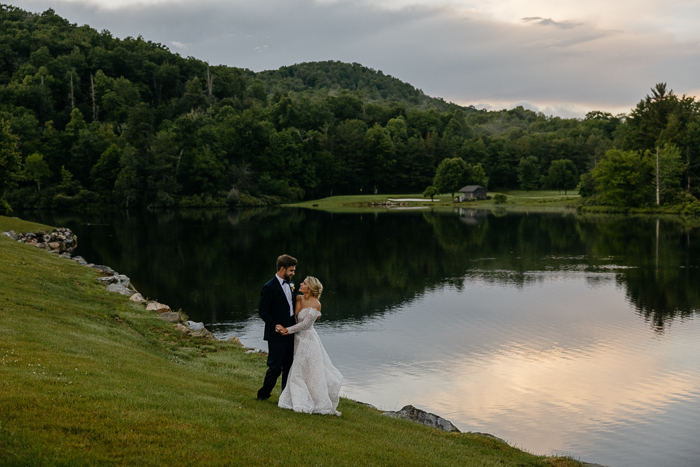 Sara and Jordan's Eseeola Lodge wedding was a stunning affair with a distinctly personal vibe. From the picturesque venue to the fun twists and sentimental touches, their big day had it all and perfectly showcased all of their favorite things. We're all for a gorgeous celebration in nature, but when it's infused with meaningful and thoughtful details and–in this case–highlighting a mutual love for the great outdoors, animals, and Star Wars, it's even better!
The couple took advantage of the breathtaking mountain and lake views by bringing the church setting outdoors. Their ceremony along the water's edge featured wooden pews and a floral-lined aisle that led to the altar covered in greenery and flowers. For the pavilion reception that followed, guests were greeted with tablescapes filled with fine china, colorful blooms in white vases, fruit centerpieces, and taper candles in glass sleeves. Cascading greenery and string lights across the ceiling tied everything together and elevated the dreamy vibe.
Aside from their shared love for nature, Sara and Jordan are big Star Wars fans. From their attire and accessories to decor and cake, the pair found subtle and beautiful ways to incorporate the movies into their celebration. If you and your partner are set on tying the knot with nature as your backdrop or looking for ways to infuse your hobbies and interests into your wedding tastefully, then this one's for you. Keep scrolling through these incredible images captured by Julia Wade for some of the best ideas you'll want to pin to your mood board.
The Couple:
Sara and Jordan
The Wedding:
Eseeola Lodge, Linville, North Carolina, United States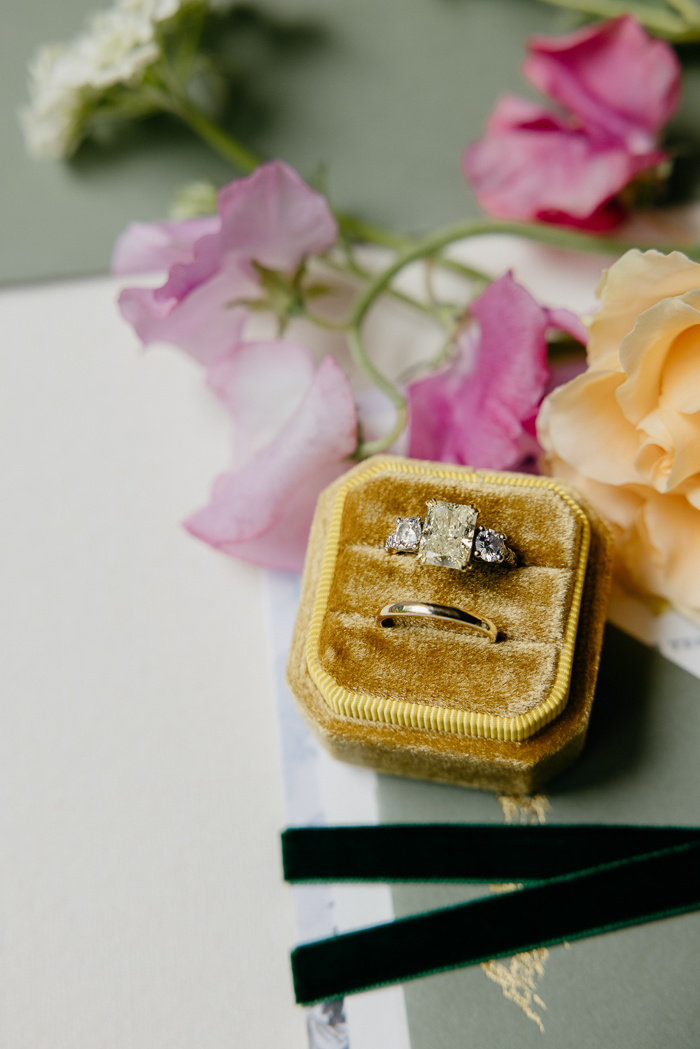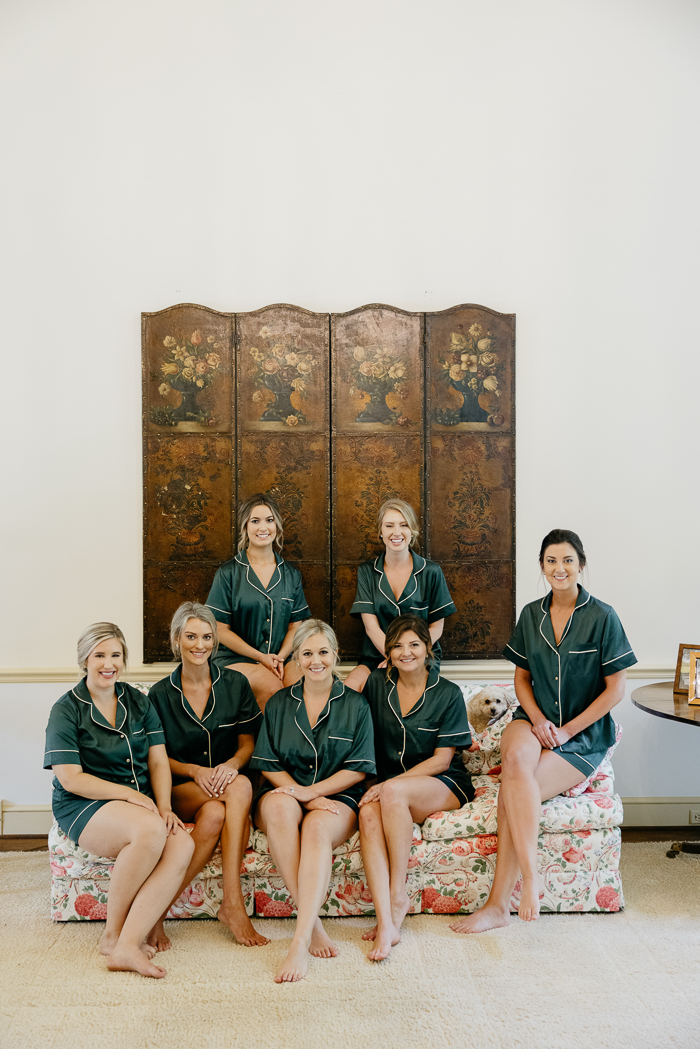 Shop Similar Green Silk Pajama Set: 1. Emerald Pajama Set 2. Silk Pajama Set 3. Personalized Pajama Set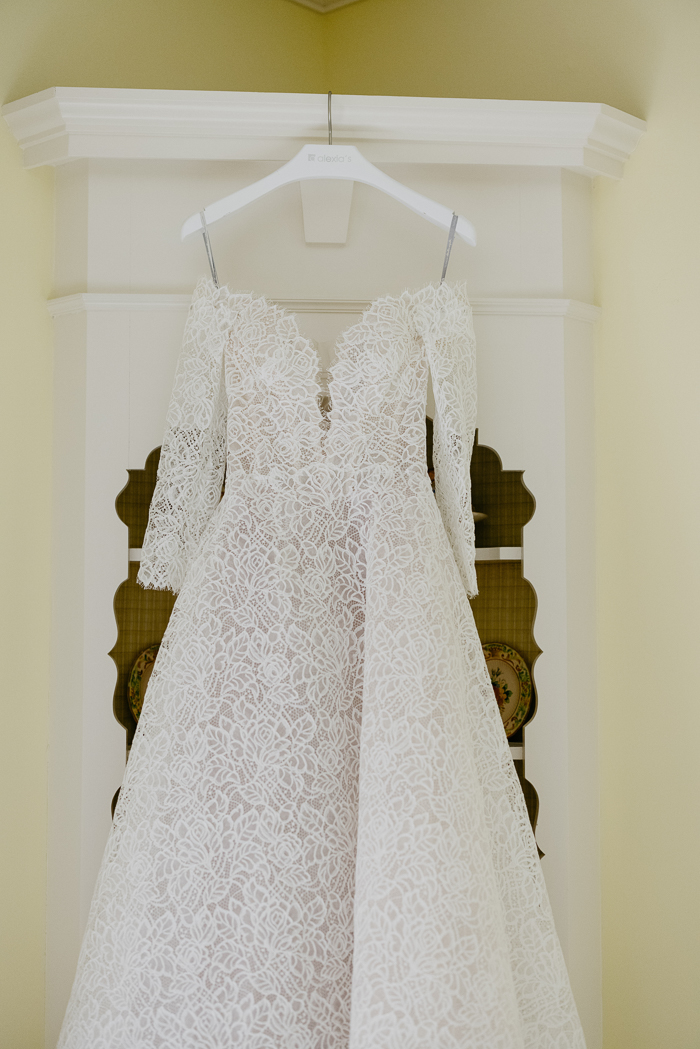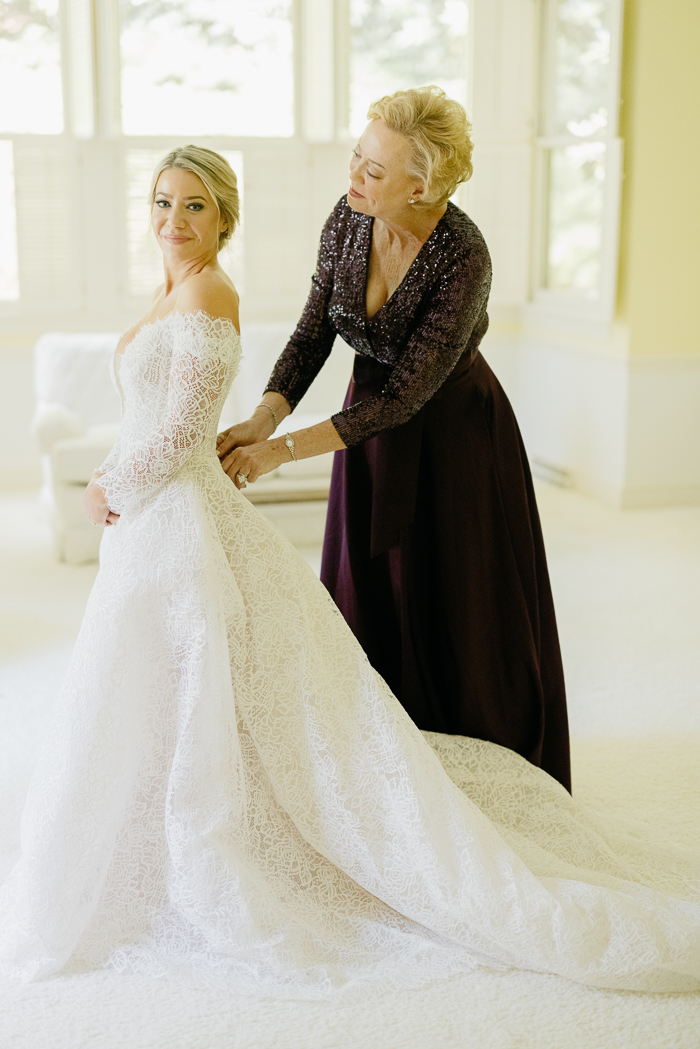 The "Grandmillenial" Inspiration Behind Their Eseeola Lodge Big Day
We were inspired in our planning by our love of nature, animals, bright and bold colors, and desire to add fun, personal touches. We wanted to be outdoors as much as possible, have a view that reminds people how awe-inspiring nature can be, and have an abundance of colorful florals and greenery. With my "grandmillenial" style and taste, we were inspired by traditional blue and white china, French country table settings with figs and fruits along the center of the tables, colorful florals, and mixed patterns. We chose to incorporate our love of nature in the details throughout the planning process. Having our registry, asking only for donations to our local animal shelters–which was a blessing and joy to do–filled our hearts even more.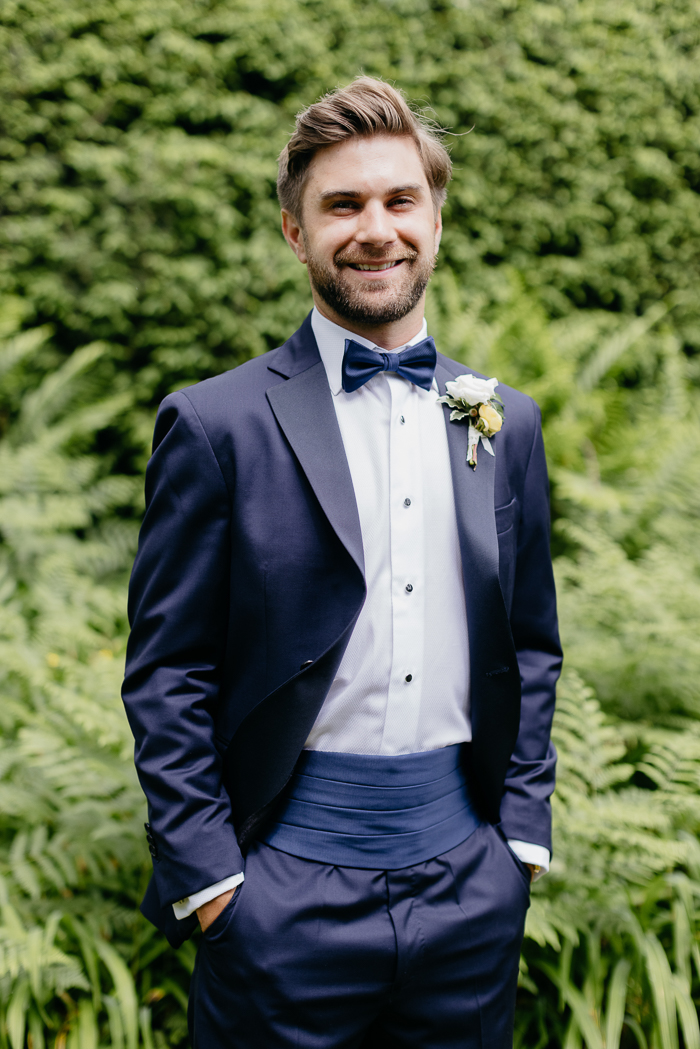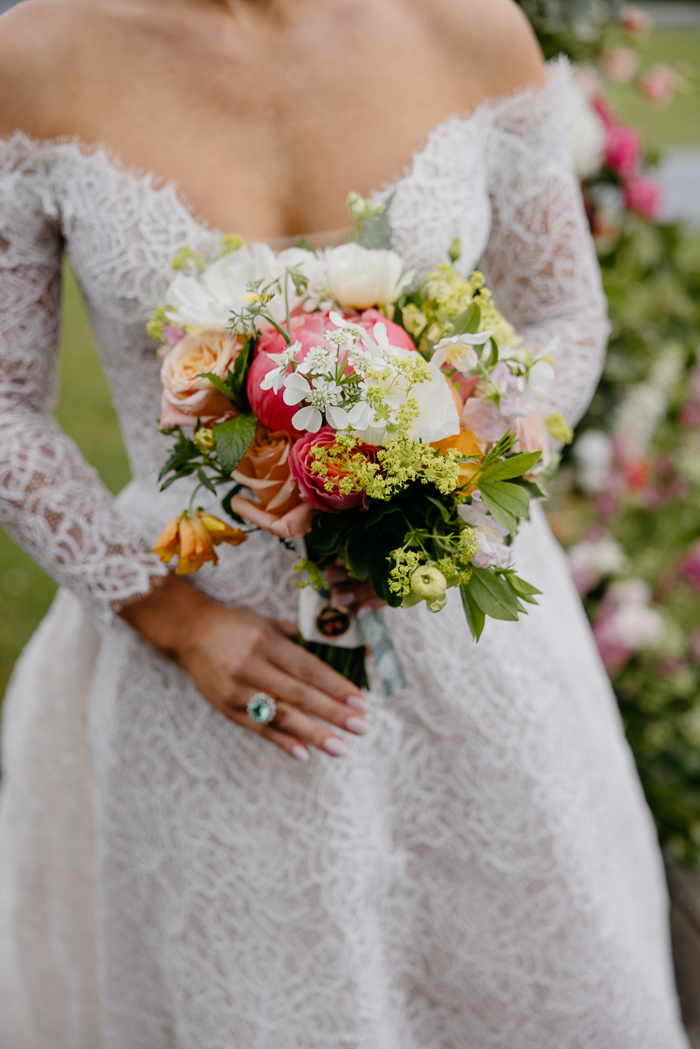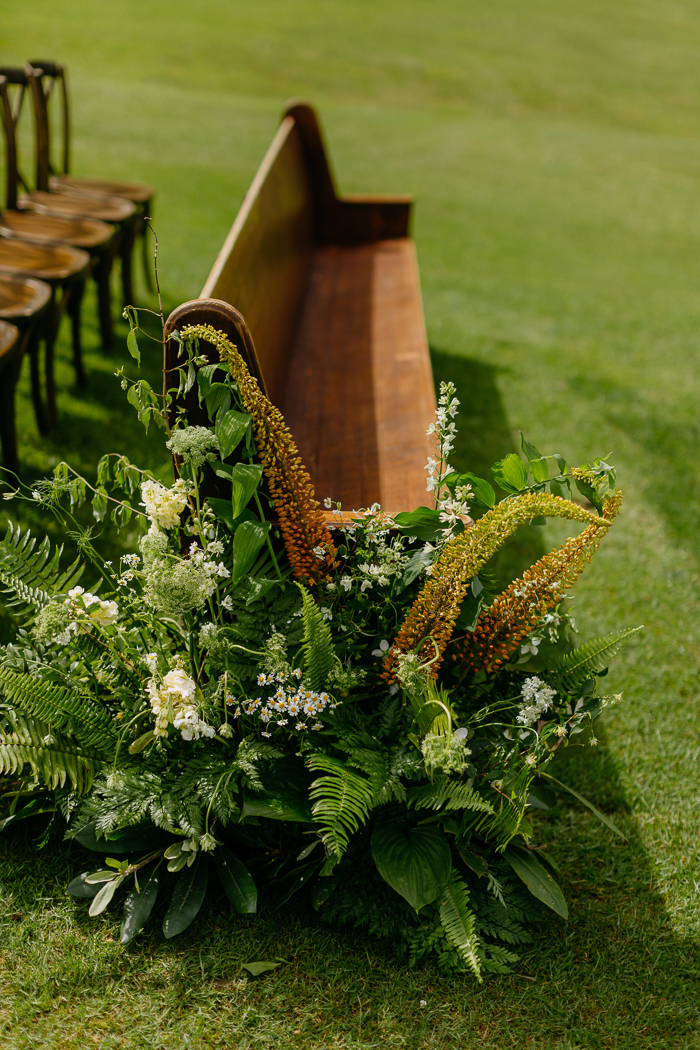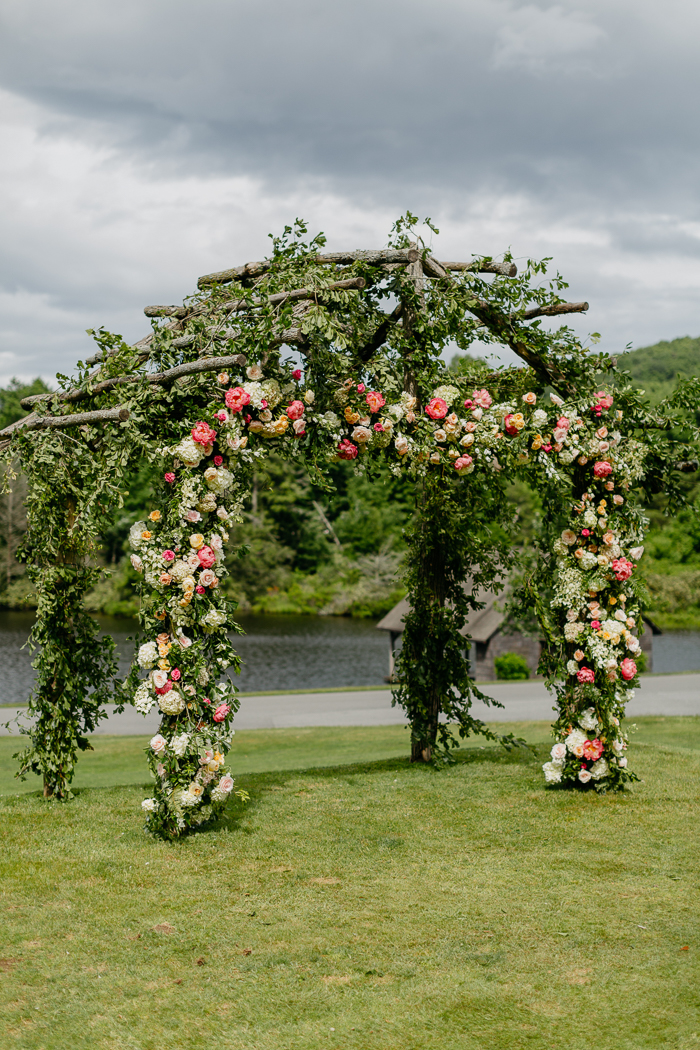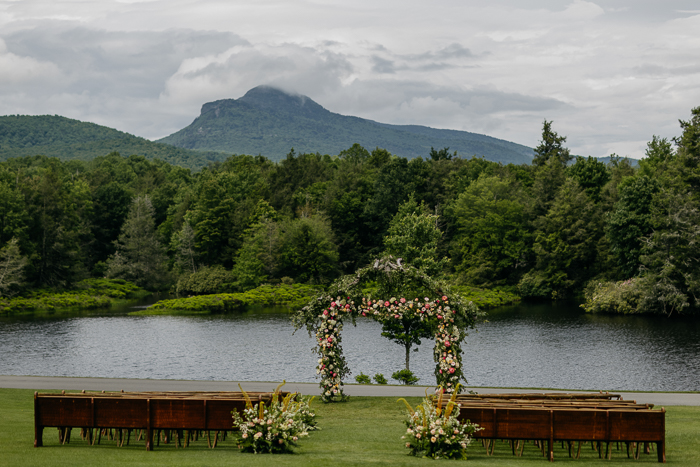 Why They Chose To Tie The Knot At Eseeola Lodge
Some of my most cherished childhood memories are of Grandfather Mountain with my grandparents and family. Today, it's still one of my favorite mountains to hike with Jordan and friends. We knew it would be the perfect view as we said our vows. And it was. However, my parents are Methodist ministers, and it was important to us to incorporate the church into our wedding day. My mom and I always say we feel God the most in the mountains. We decided to bring the church to us there. Have guests sit in church pews, looking out at the lake, rolling hills, and Grandfather Mountain.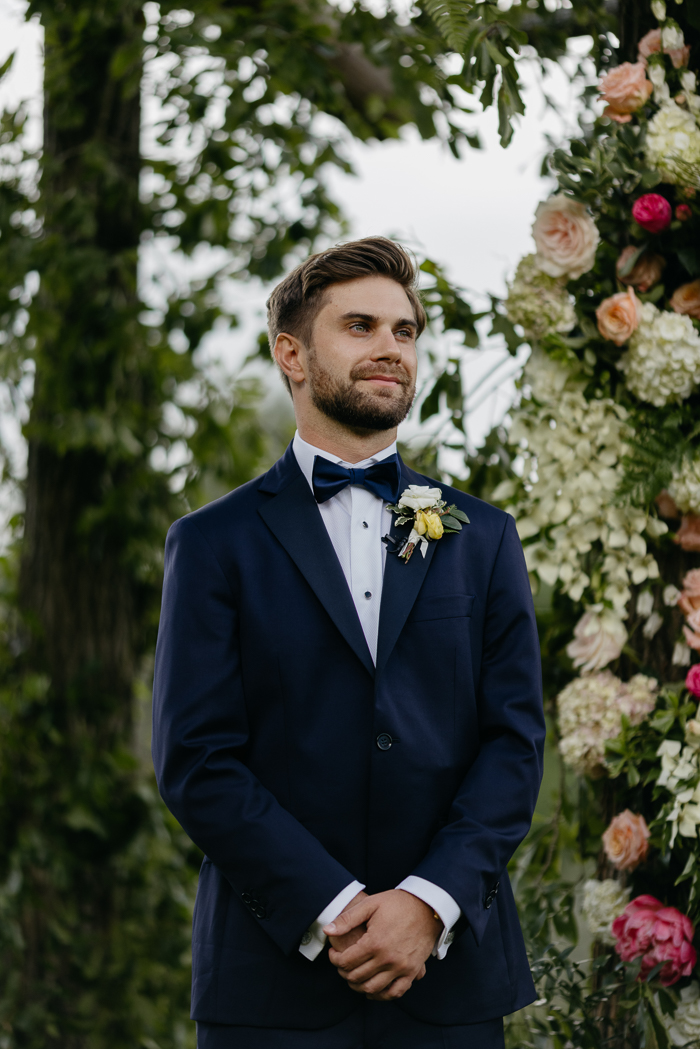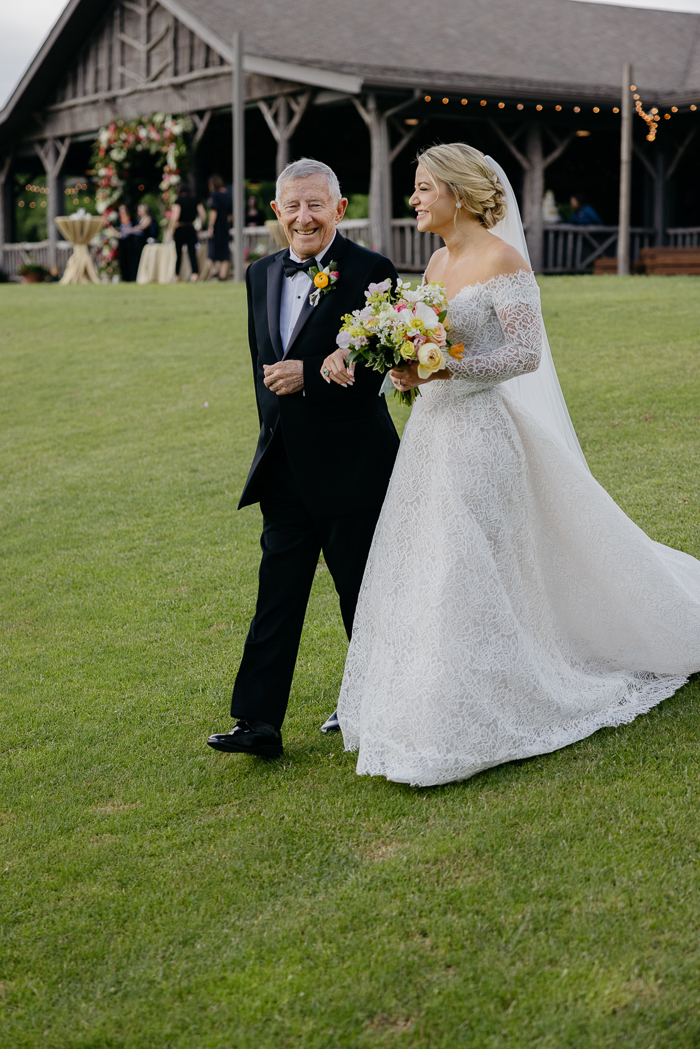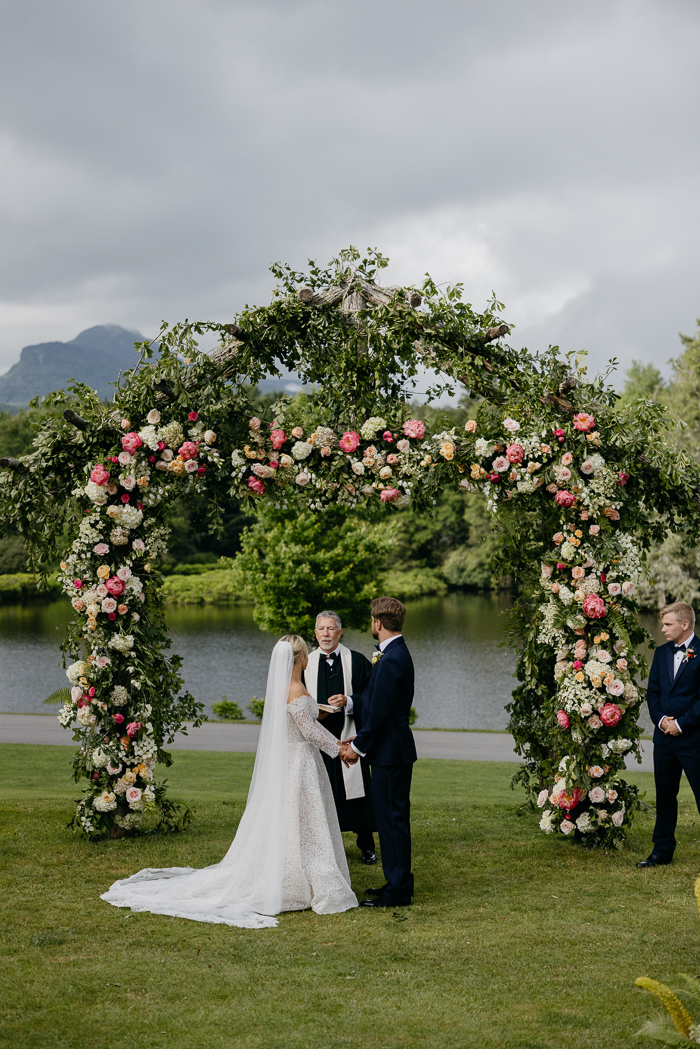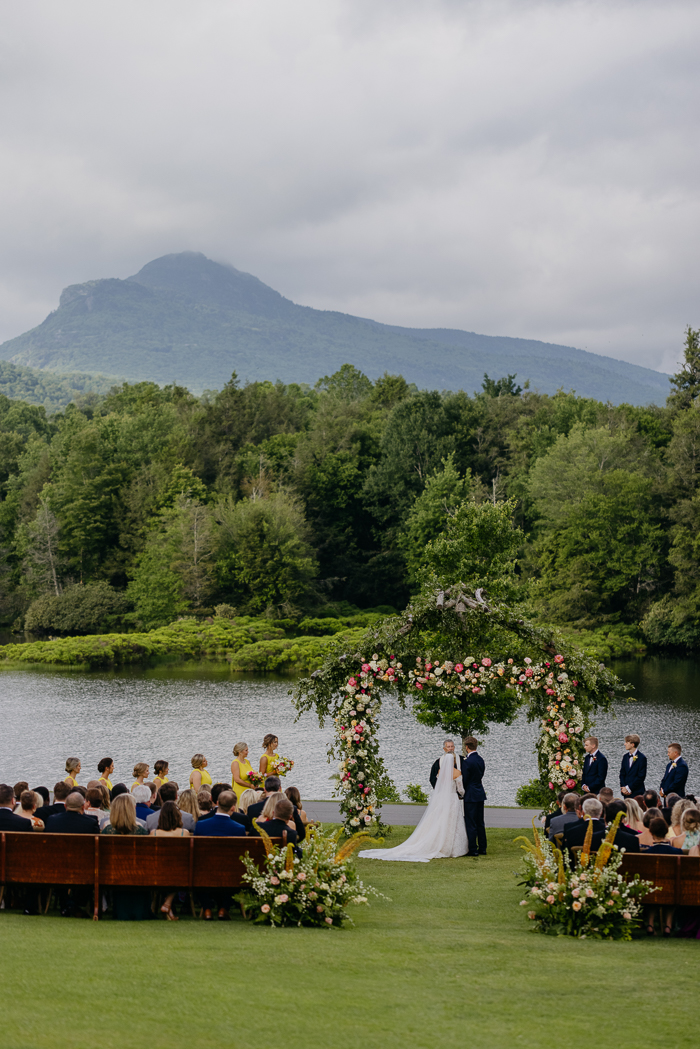 Honoring Passed Loved Ones With Special Family Heirlooms
My family loves and deeply appreciates everything sentimental, especially jewelry heirlooms. I chose to wear their favorite jewelry to honor their memory, so they were close to my heart and mind throughout the day. I wore my grandmother's emerald and diamond ring during the rehearsal dinner on my right hand. My "something blue" at the wedding was my Nana's aquamarine and pearl ring on my right hand. My engagement ring and Jordan's wedding band were my grandfather's. The inside of the ring was engraved with my grandparent's initials and wedding date, so I added ours. My wedding band was my Nana's. I had her and Papa's initials and wedding date engraved on the inside of it along with ours as well.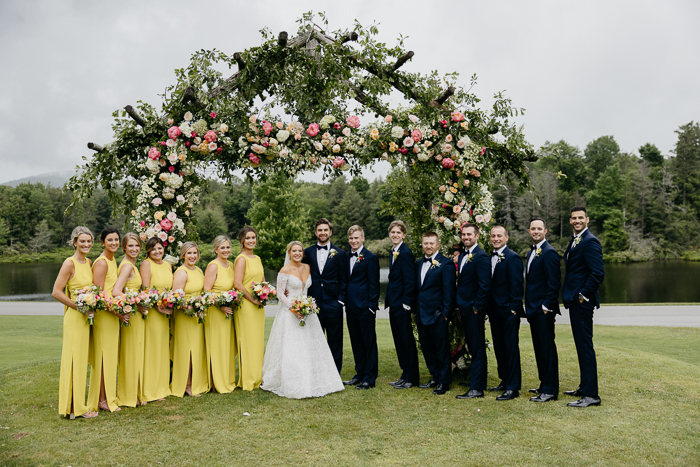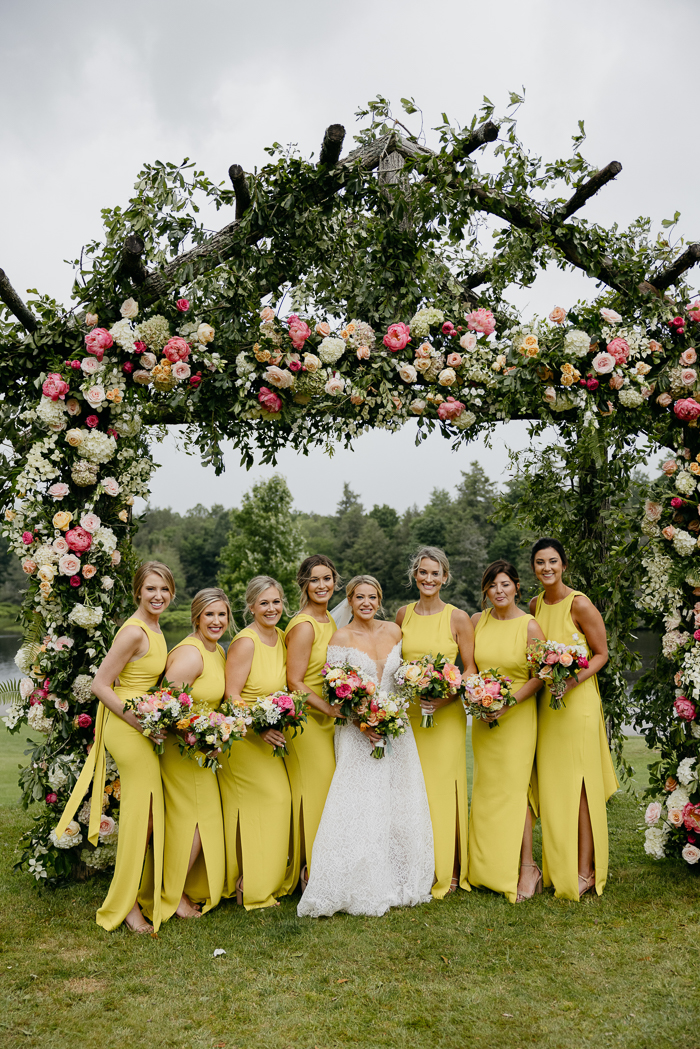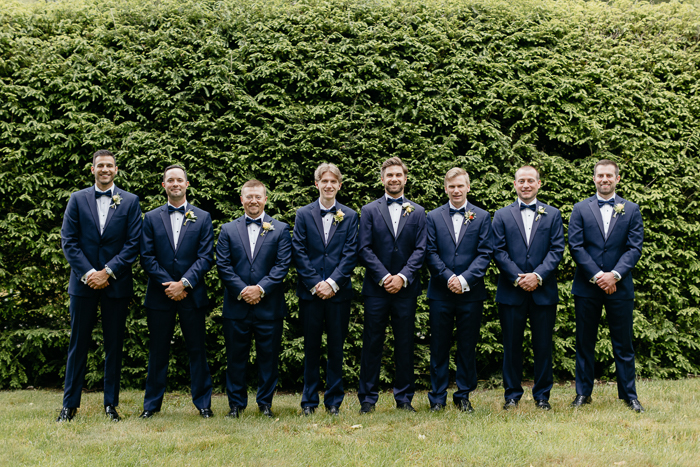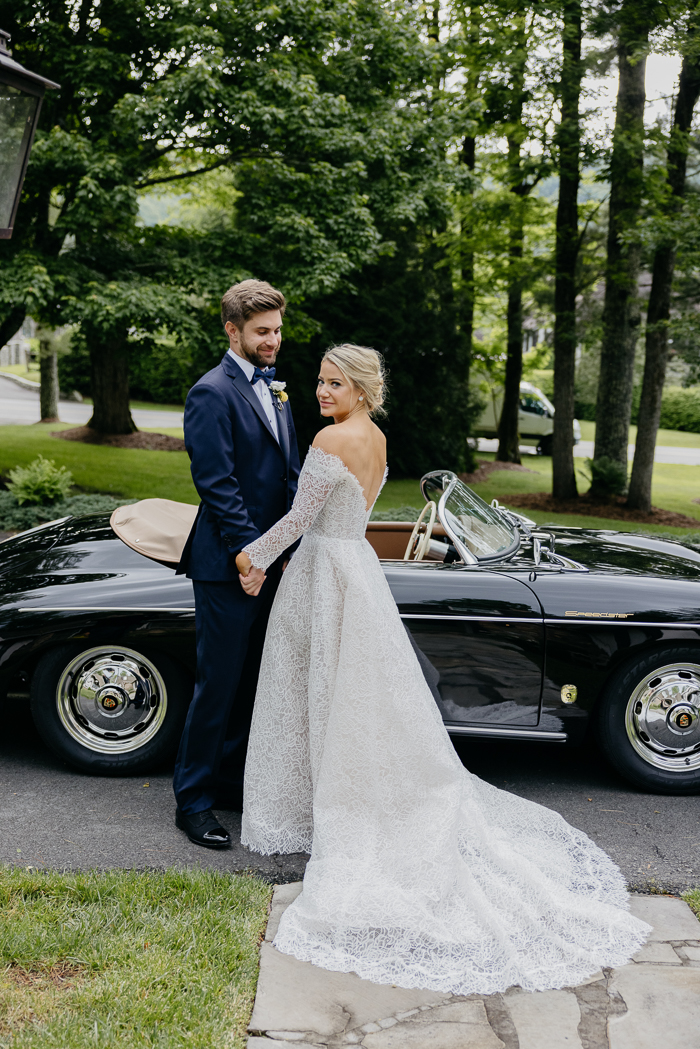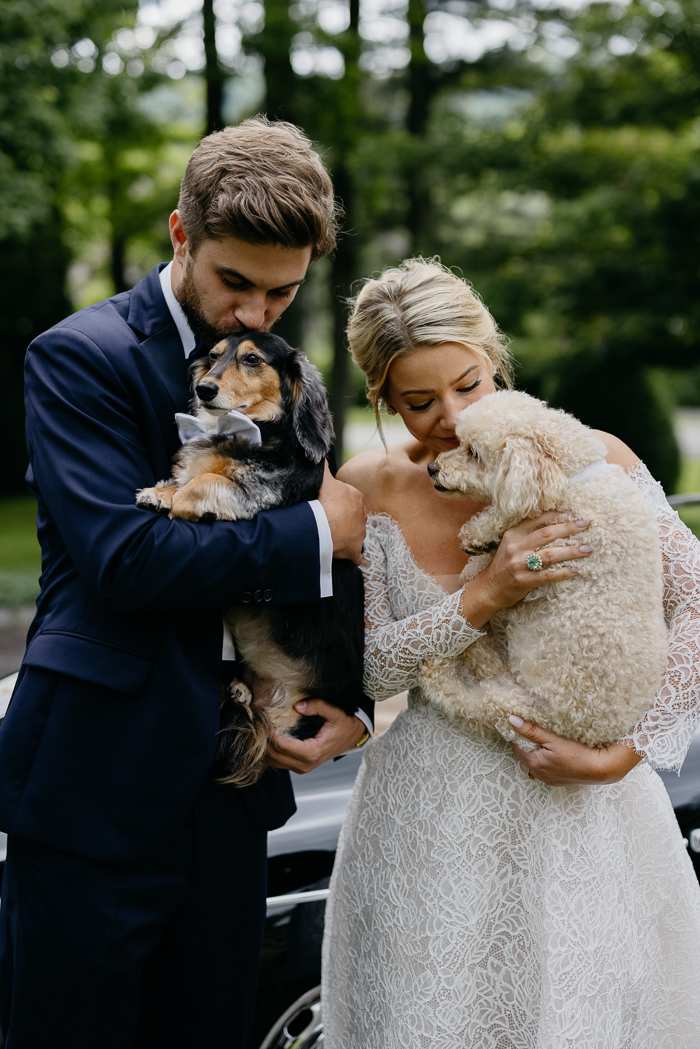 Taking Rainy Day Portraits To Make The Most Out Of The Sudden Weather Change
Immediately after our outdoor ceremony, at the start of the wedding party and formal family photographs, dark clouds were rolling in over the mountain tops. So we rushed to take the remaining photos on the list and made it just in time. We had barely made it inside the camp shelter when the rain began pouring down. I found a clear umbrella and asked if we could go play in the rain. I remember photographer's face looked as excited about that idea as I was! We spent what felt like an eternity under that little umbrella—smiling, kidding, laughing, and talking about how crazy we must be to be playing in the rain on our wedding day.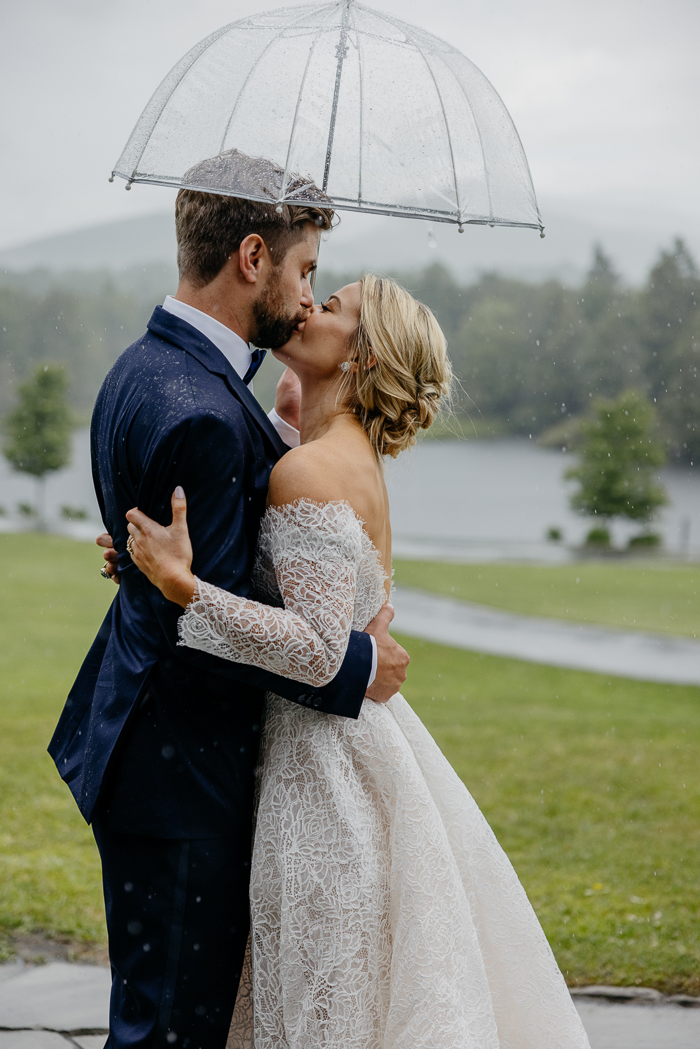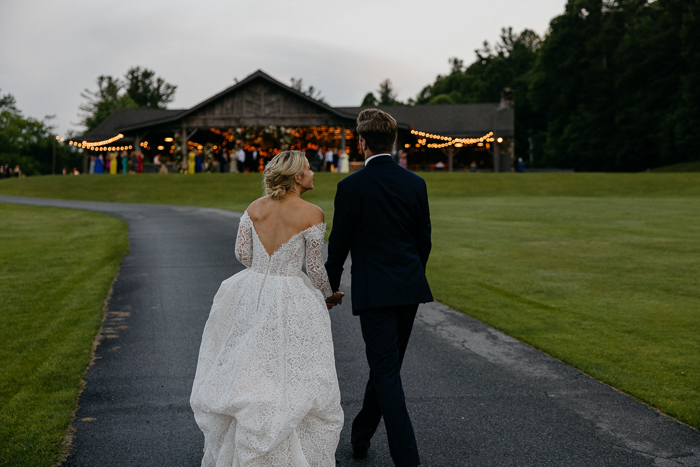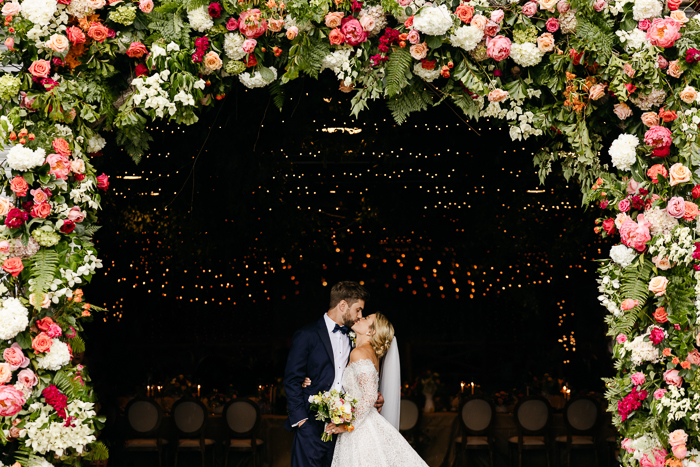 Adding Star Wars Details As A Surprise For The Groom
We subtly added Star Wars details throughout the wedding. First, we had a Darth Vader action figure cutting into the back of the wedding cake. Second, we molded large ice cubes in the shape of the Death Star at the bourbon and whiskey bar. Third, Jordan, his dad, and two brothers wore cufflinks of their favorite Star Wars things. Jordan's was the Millennium Falcon, his dad wore Darth Vader, and his brothers had Boba Fett and Stormtroopers. And lastly, my wedding veil was custom-made with rebel symbols of the Resistance in lace trim at the bottom. This was by far the hardest secret to keep from Jordan. I was so excited when I received it. I immediately had to show his mom and brothers, who loved it as much as I did.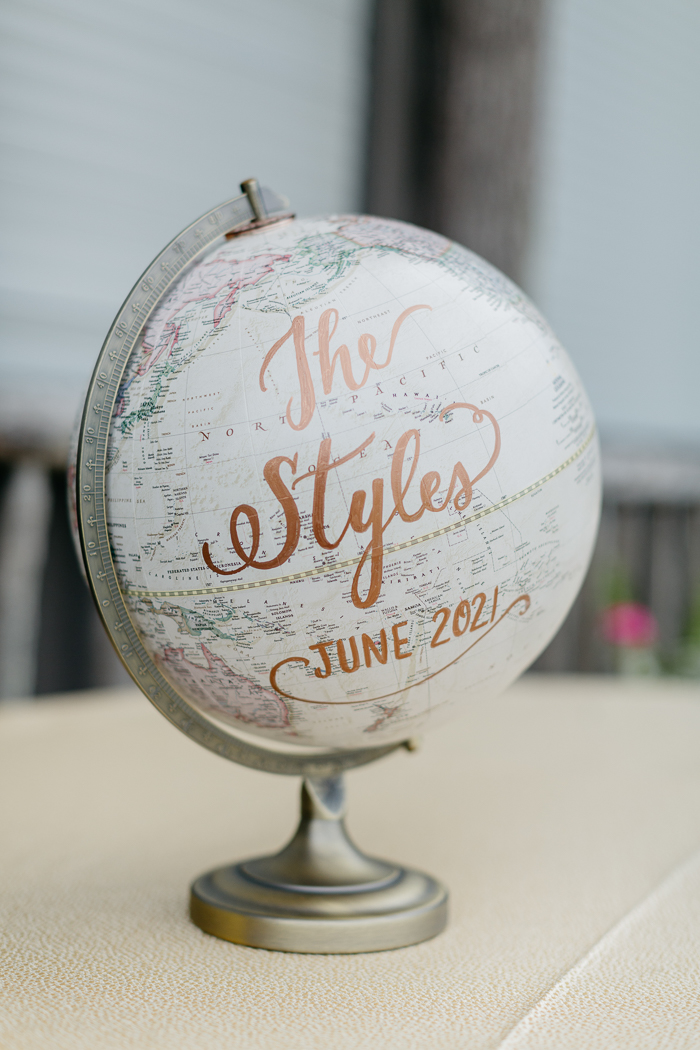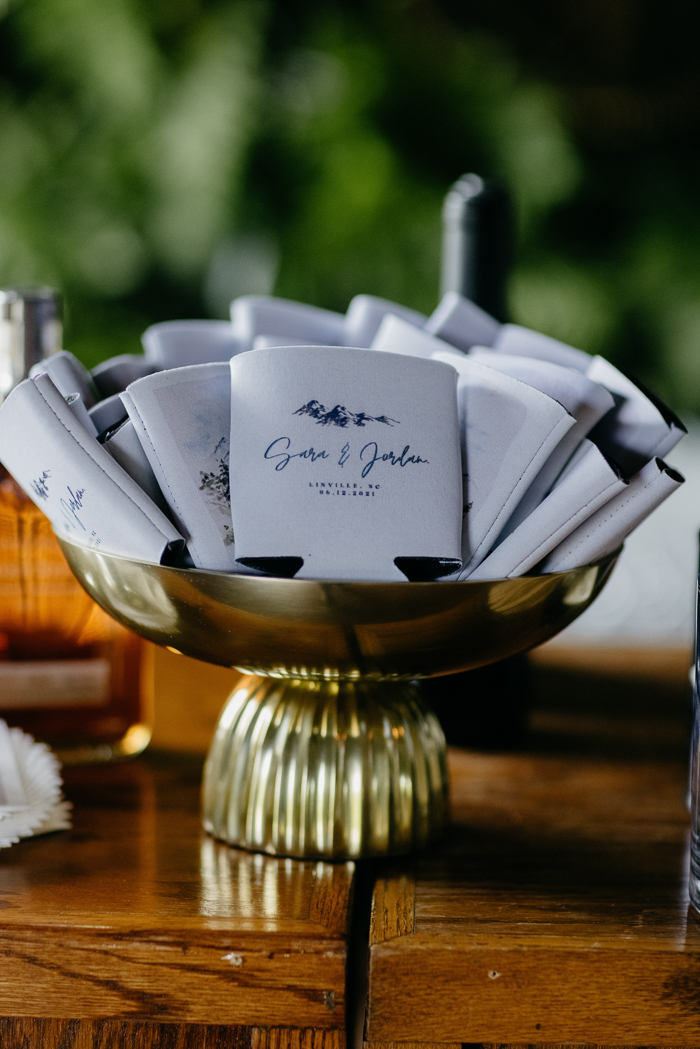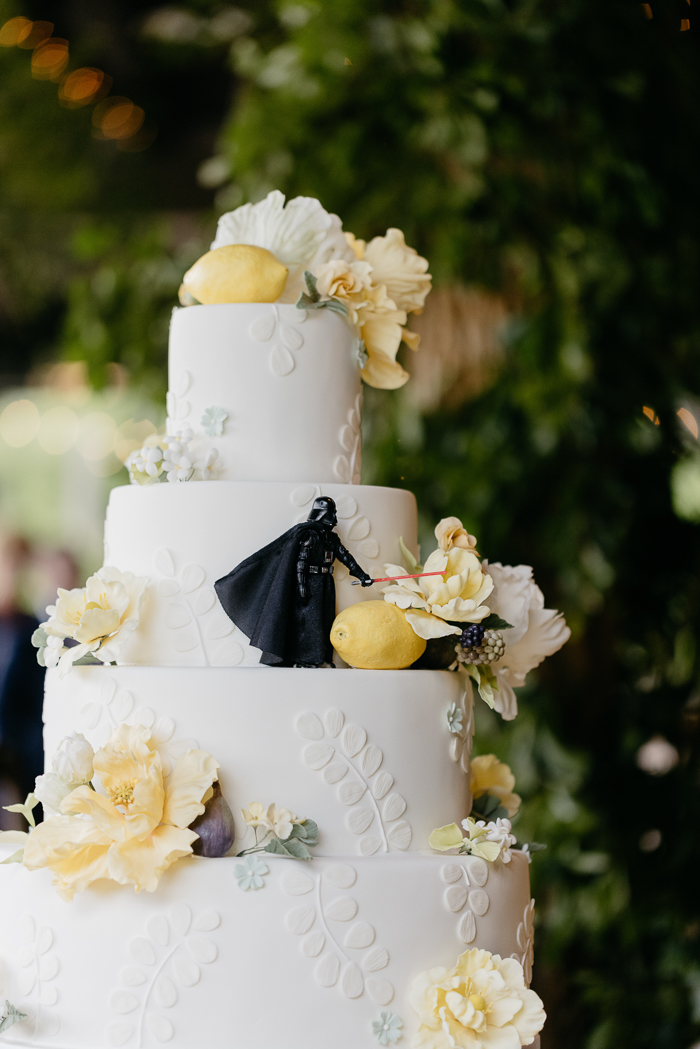 Finding The Right Team Of Vendors Helped Make Their Eseeola Lodge Wedding A Reality
Having an incredible team who makes your wedding day and the months leading up as seamless as possible is one of the essential things of all. We had a vision of what we wanted the day to be like, and thankfully, we found an outstanding team of experts who turned our vision into the most wonderful of memories.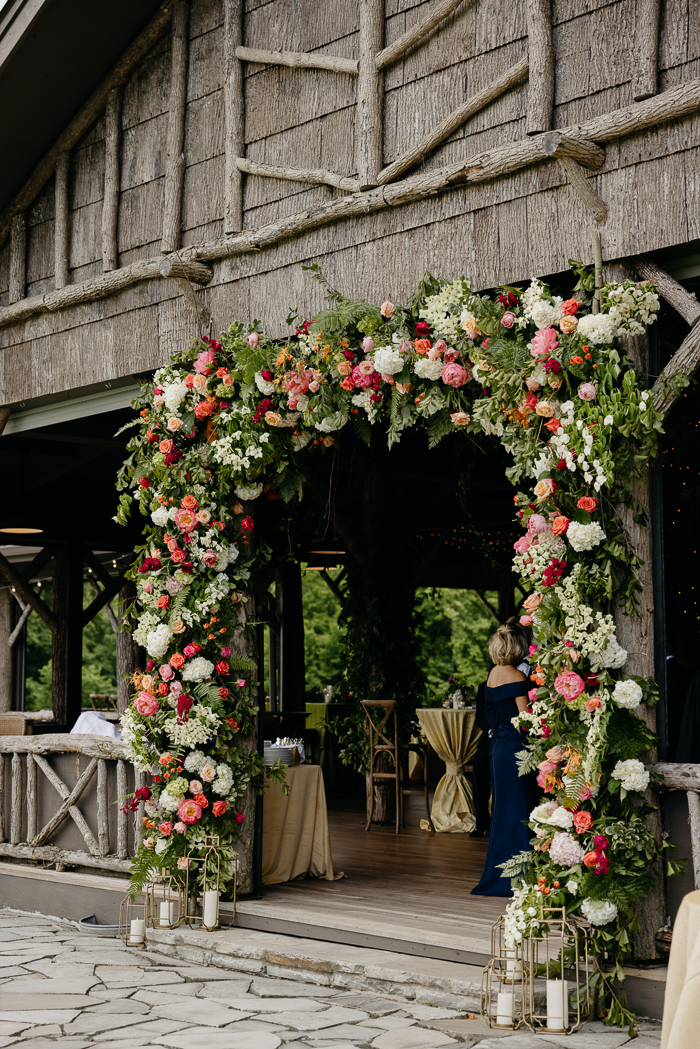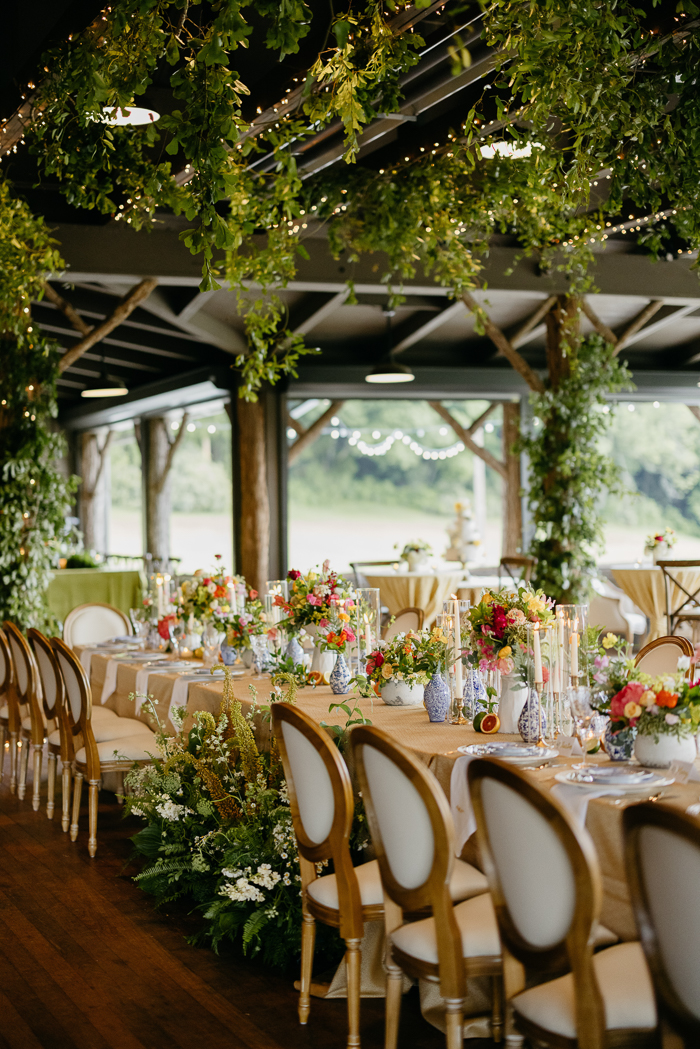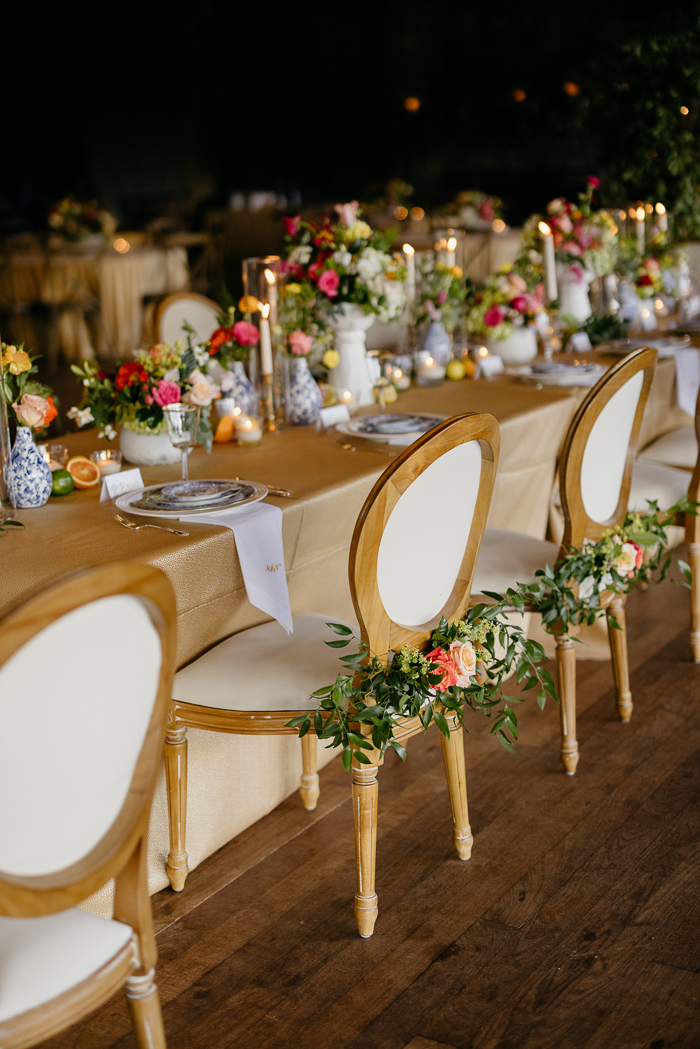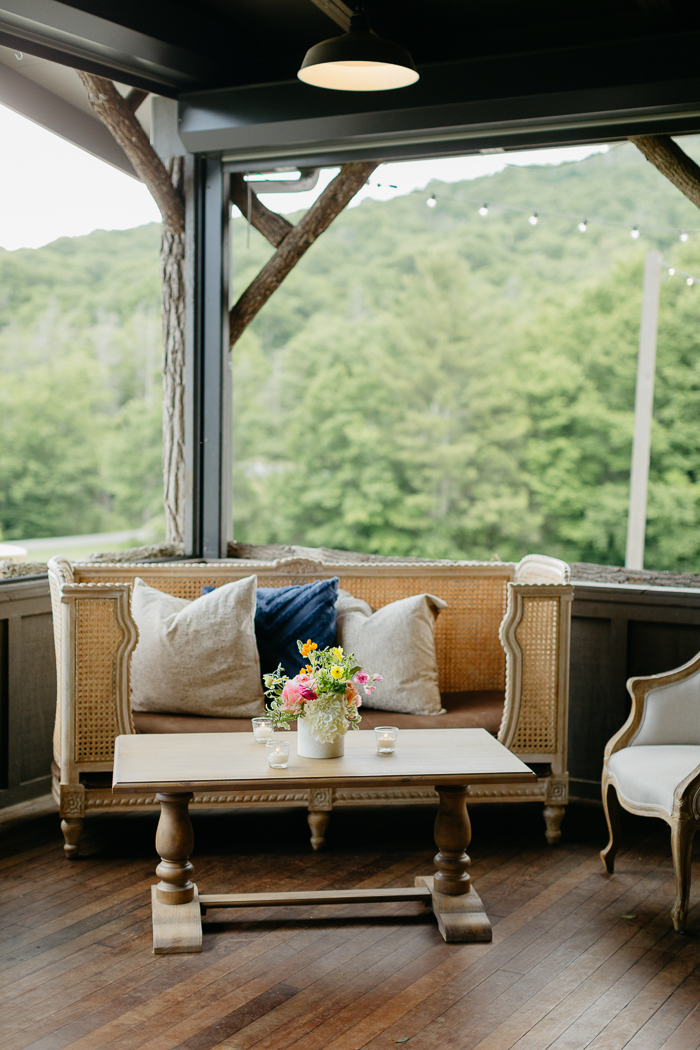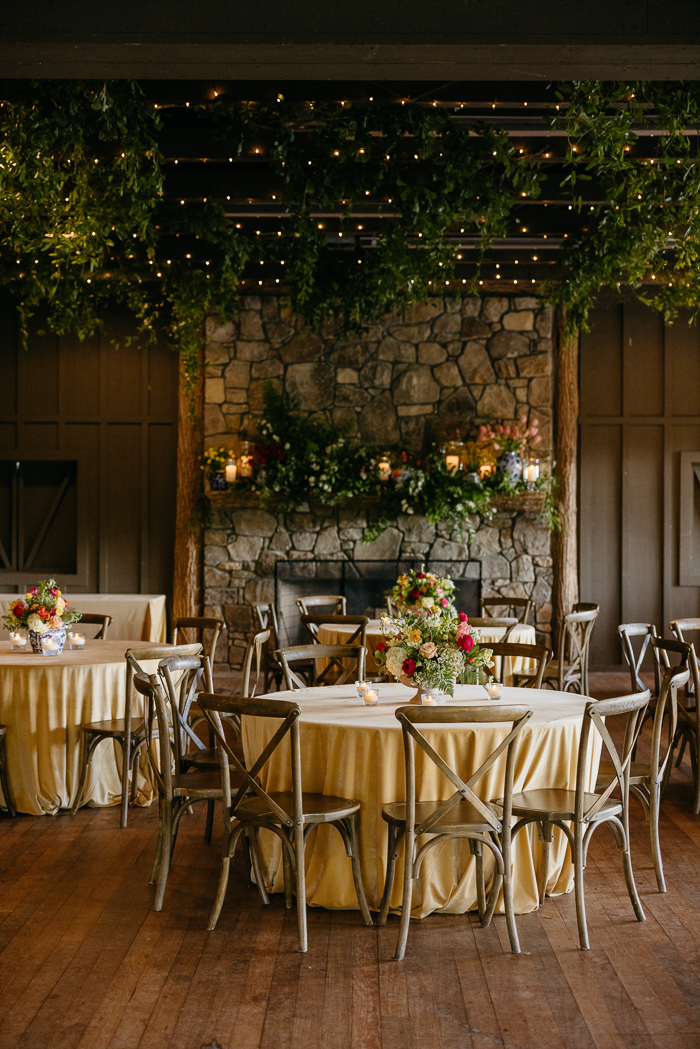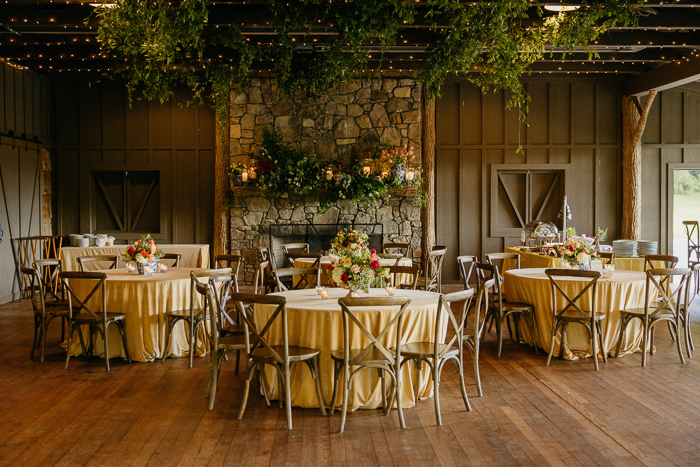 Advice: Lean On Each Other For Support Throughout Your Wedding Journey
Even with a team of experts behind you, the planning process will still be challenging. Remember to lean on your partner and ask for help or input. You don't have to do it alone. When the big day is a beautiful memory, you'll appreciate all the details you worked so hard for. But the most important part of it all is the person at the other end of the aisle. That person is there for you, and you, for them. Celebrate each other and grow together throughout your wedding journey. So, on the big day, you feel more connected than ever before.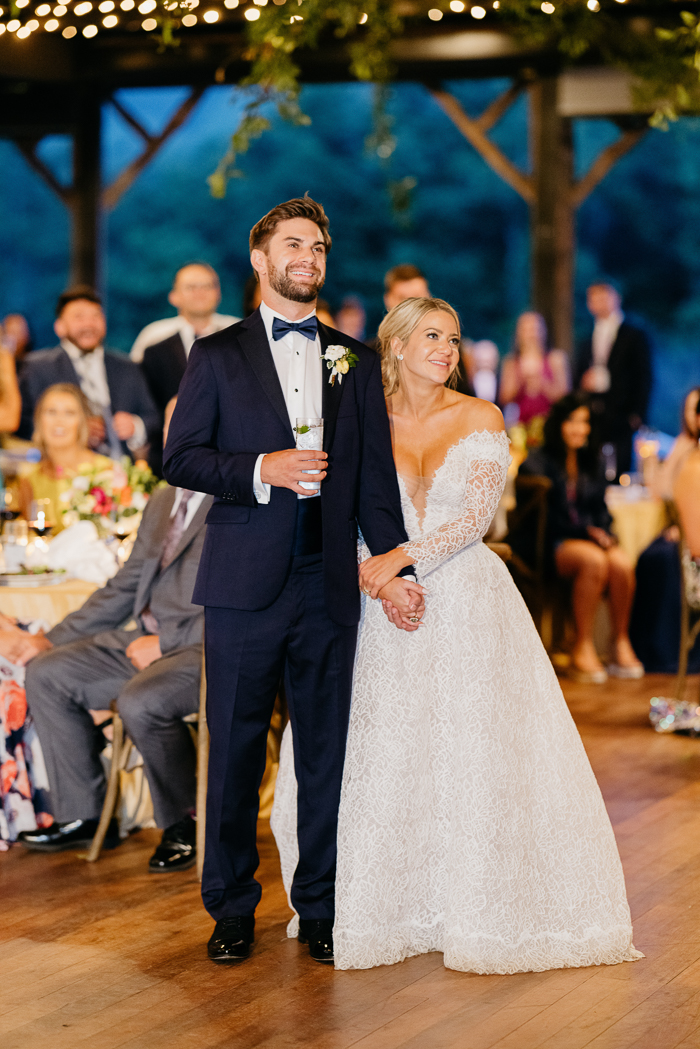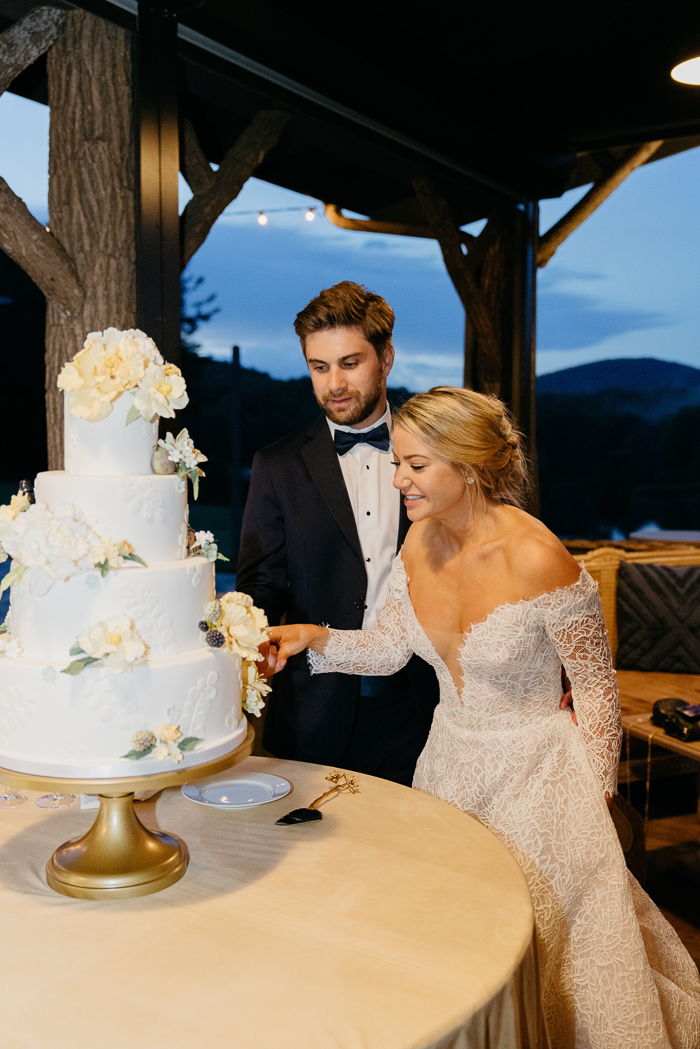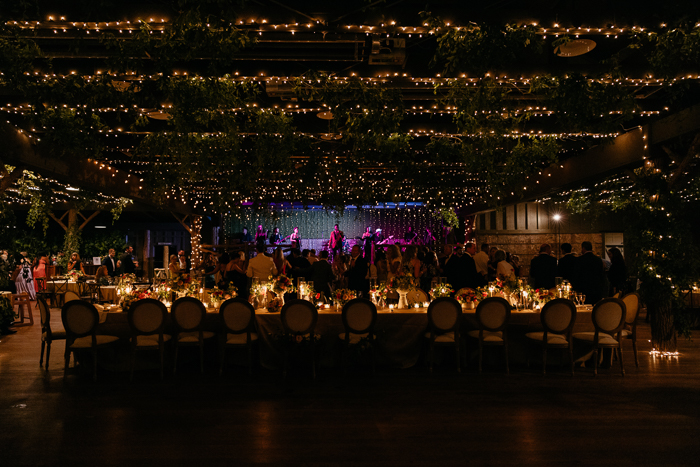 Asking For Donations To Their Favorite Animal Shelters Instead Of Gifts
One thing I have always loved about our relationship is our mutual love of the Earth and animals. Our registry was only one thing, asking for donations to be distributed to our favorite local animal shelters. On our wedding day, my dad spoke some of the truest words while officiating the ceremony. We wanted to spend that day celebrating each other, our loved ones, and all of God's creatures.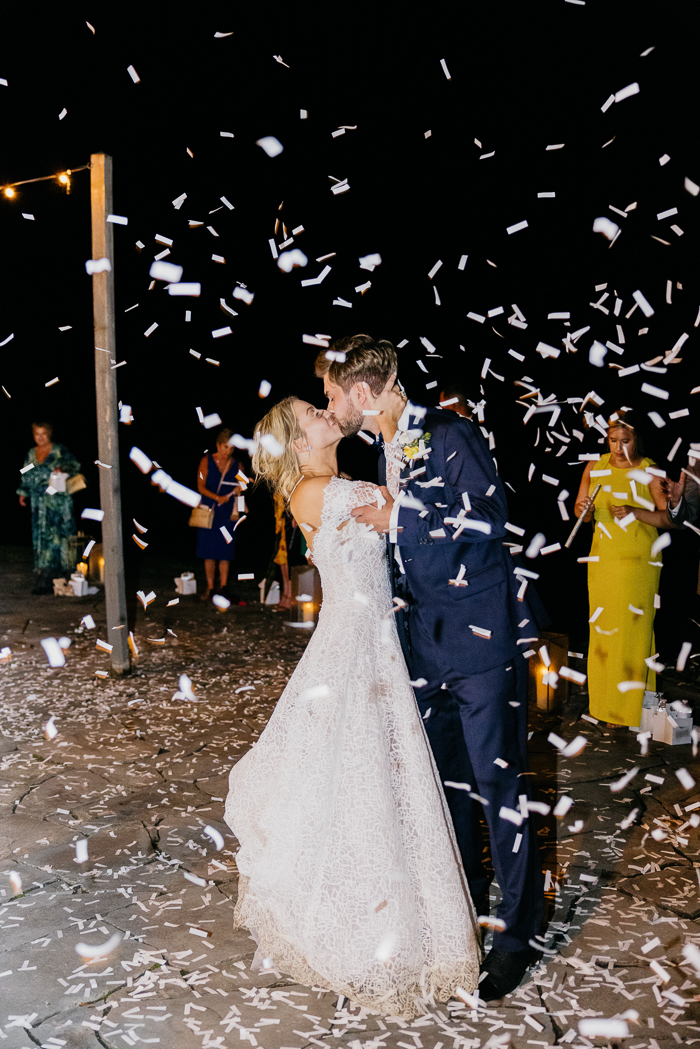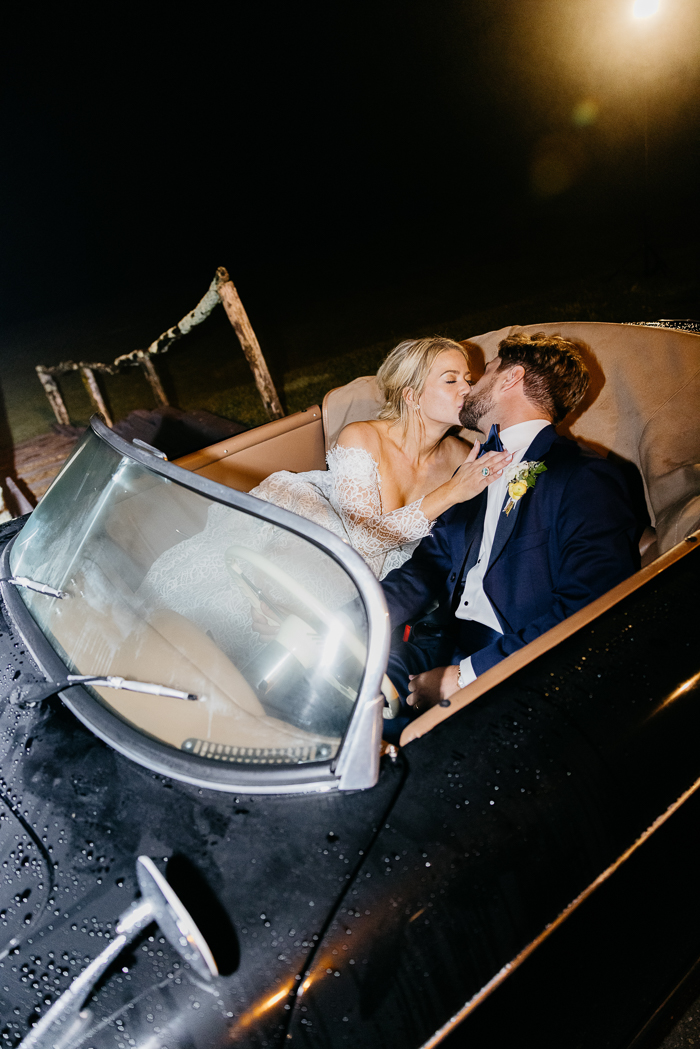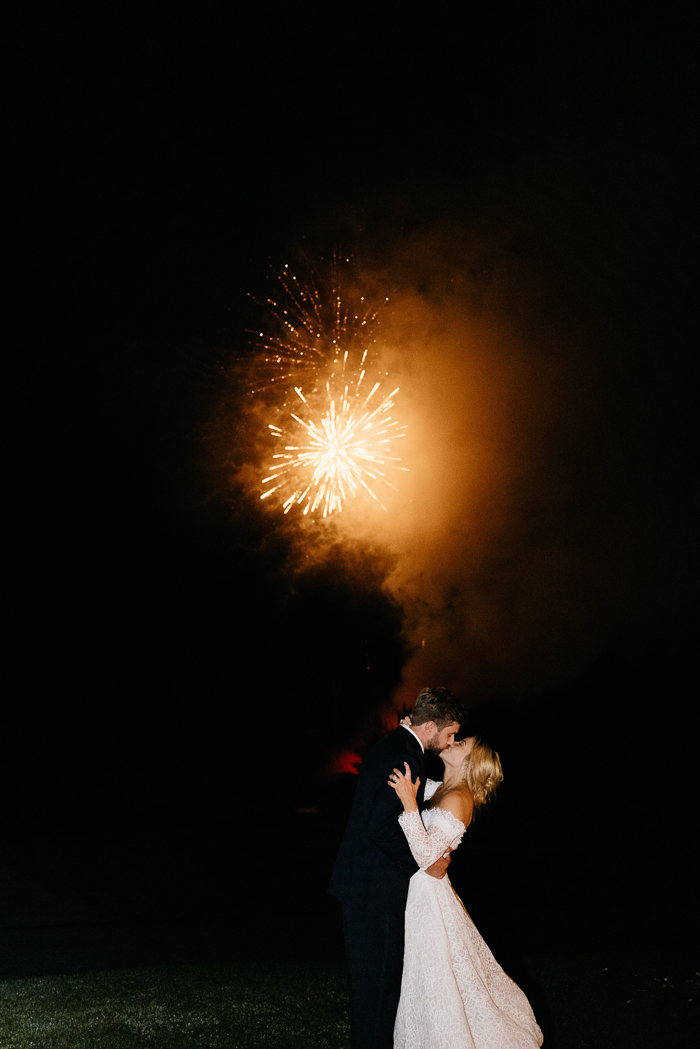 Congratulations to Sara and Jordan on their brightly colored Eseeola Lodge wedding. And a big thank you to Julia Wade for capturing all the memorable moments and stunning details that showcase their love story.
Like this wedding, a great way to personalize your big day is by infusing meaningful or fun nods of your loves and faves. Trust your gut and the expert advice of your pro team to bring all the elements together.