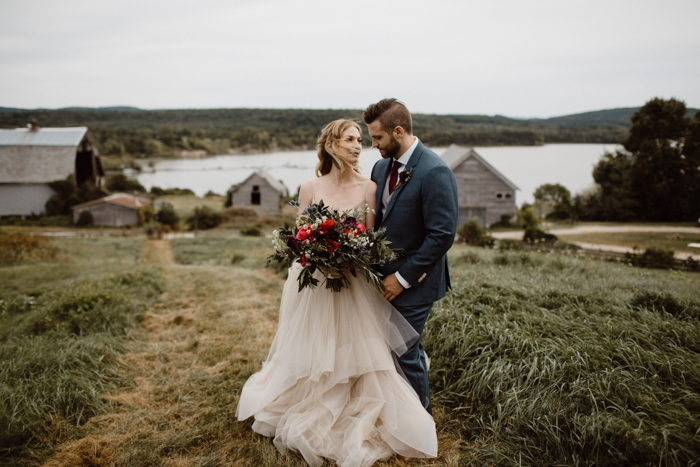 If you think Madison and Ken's celestial wedding is incredible, just wait until you read the story behind it! Their wedding day was set at a private family farm and was entirely inspired by the starry night they saw on their first trip to their farm while they were dating. To recreate that magical night, the couple set up a clear tent, hung dozens of star lanterns, and added celestial-themed details that took their guests on a wildly romantic journey. Petals Vermont then rounded out the overall rustic look with tons of greenery and red blooms. Even more captivating than the details, though, was the love and the gratitude Madison and Ken exuded throughout their entire day. Thanks to their fabulously talented photographer, Hannah of Ramblefree Photo Co., we felt every ounce of emotion these two poured into each other and into their guests — it was truly a sight to behold!
The Couple:
Madison and Ken
The Wedding:
Private Farm, Orwell, Vermont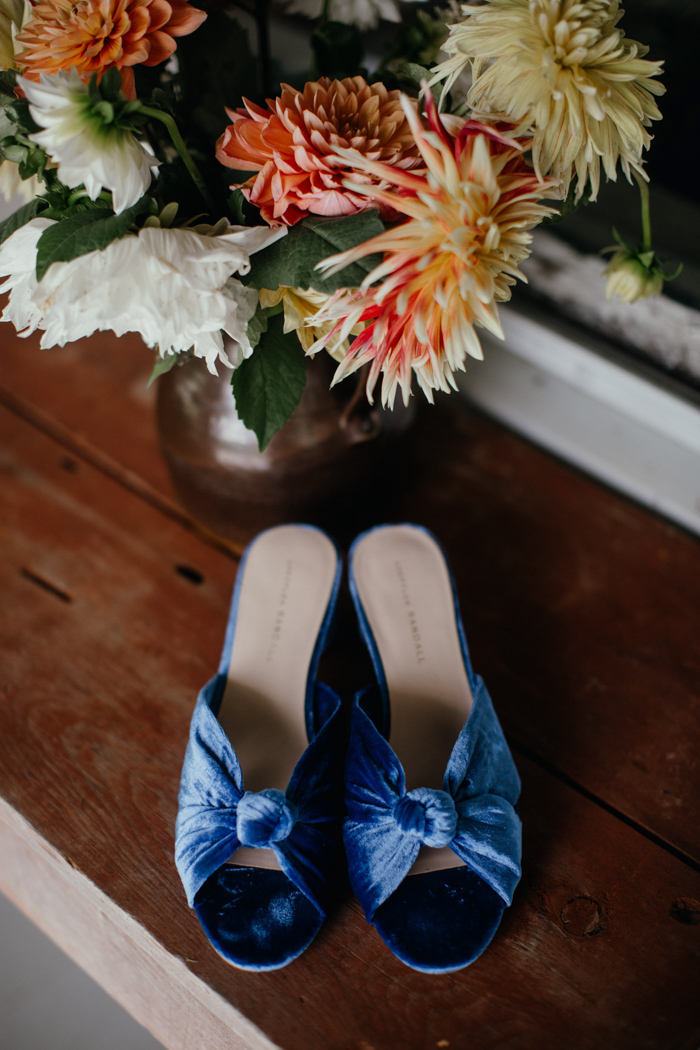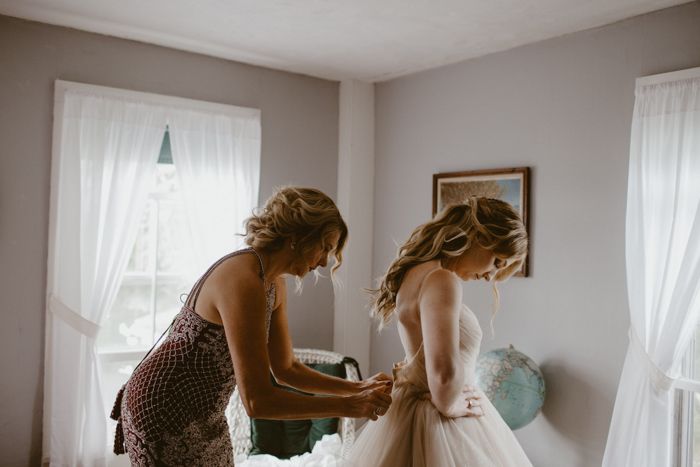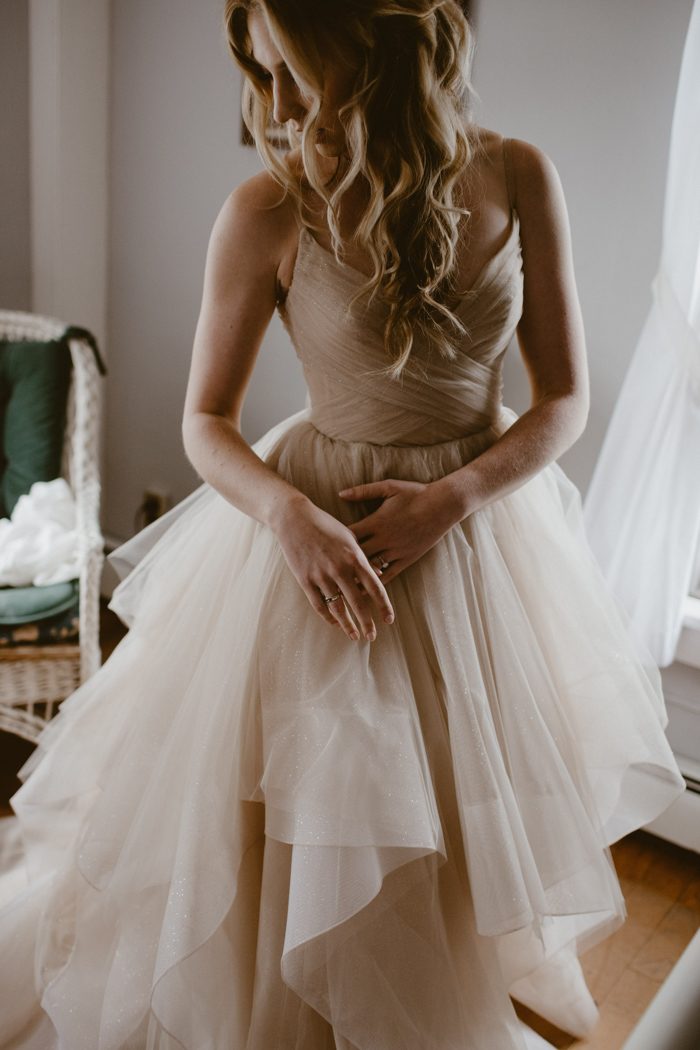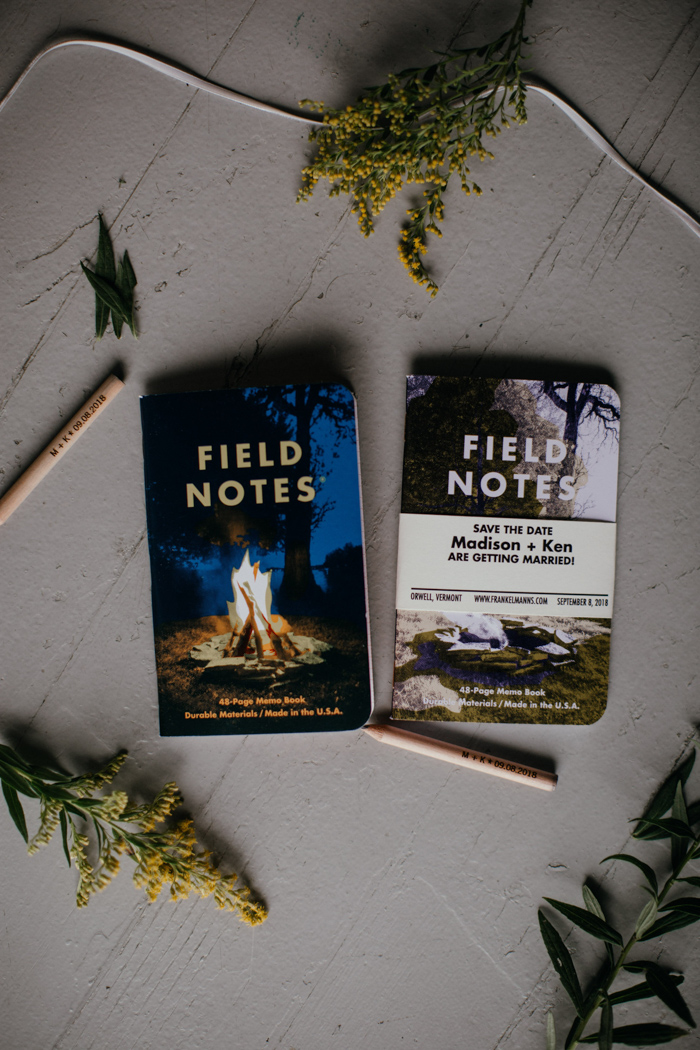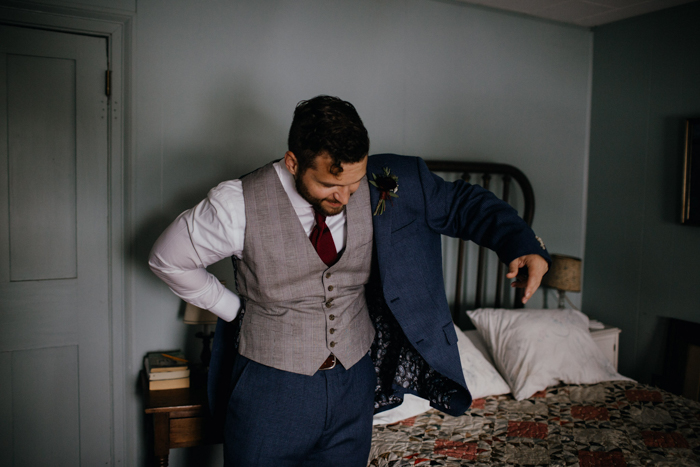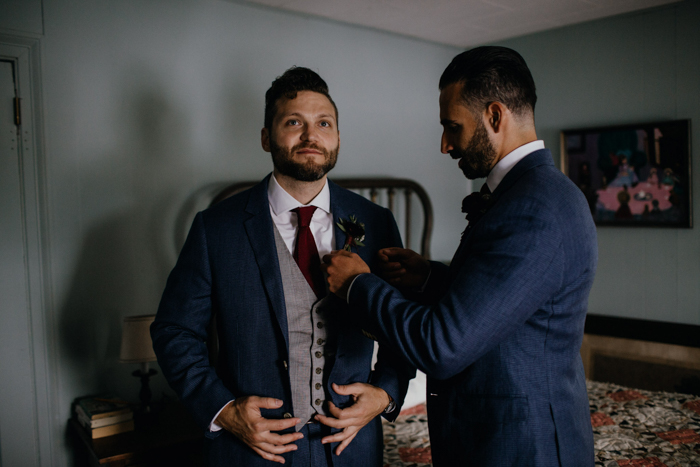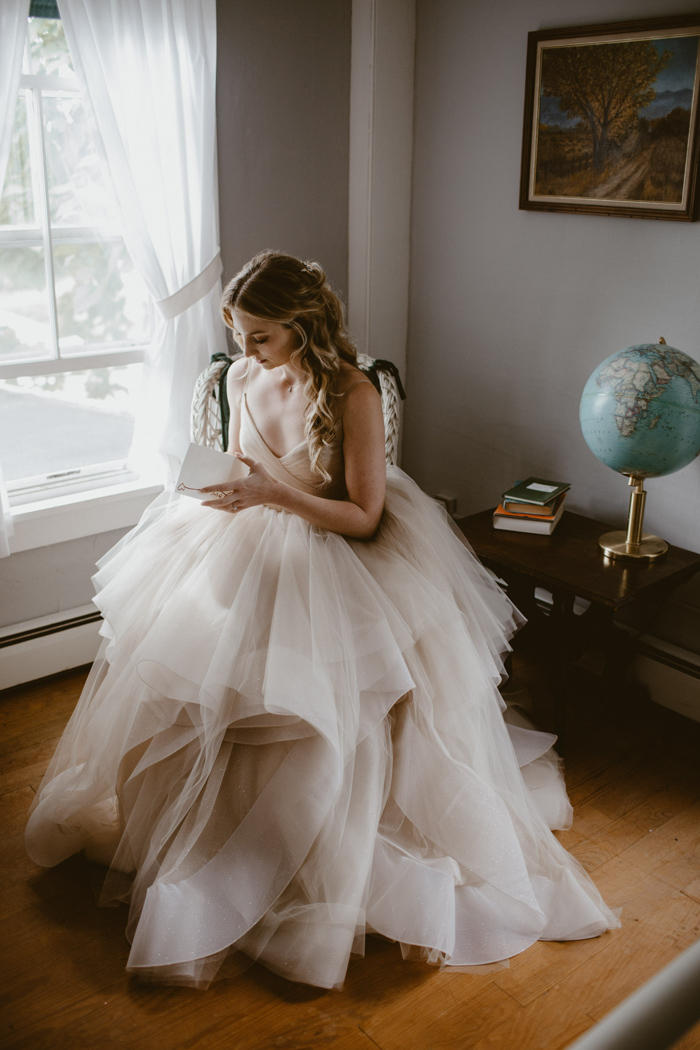 From the very beginning, it was important to us that our wedding be a true representation of who we are as a couple. We wanted our guests to see hints of us in all elements of the day. It was also very important to us that our guests (almost all of whom traveled from New Jersey to be with us) had a spectacular time and felt loved and appreciated. Creating that feeling began with selecting our venue. We often visit Ken's aunt and uncle at their farm in Vermont (one of our favorite places to be) and we were so fortunate that they allowed us to host our wedding there.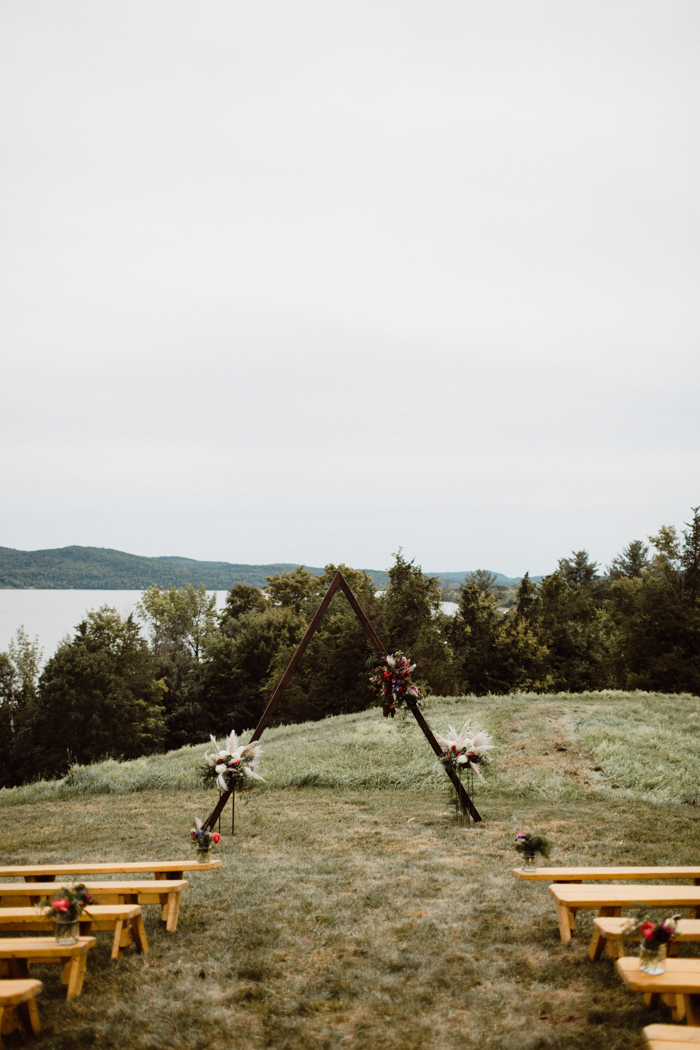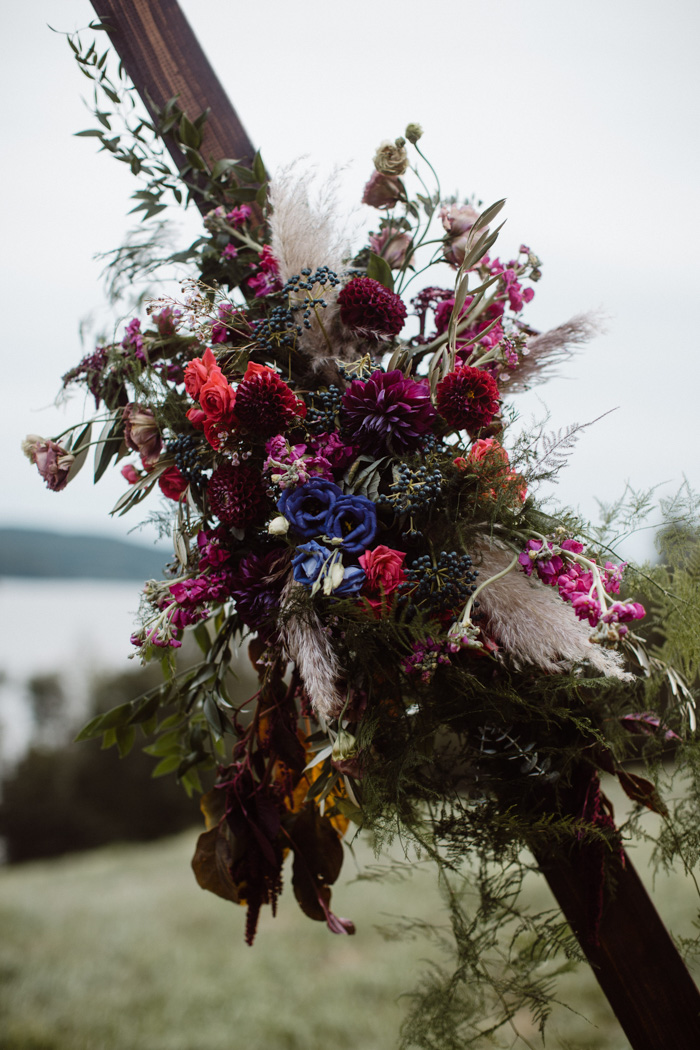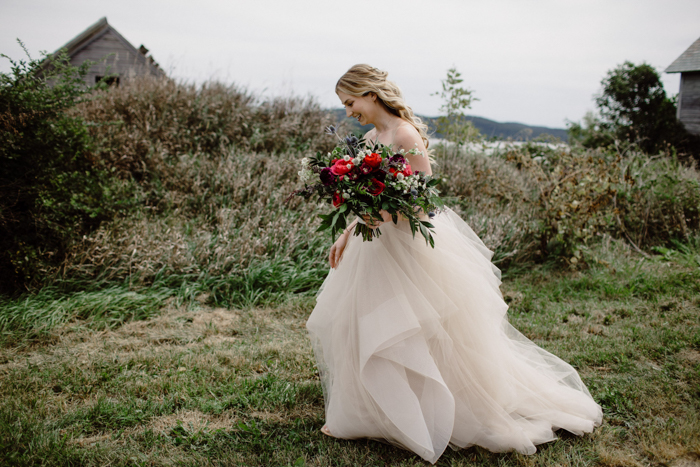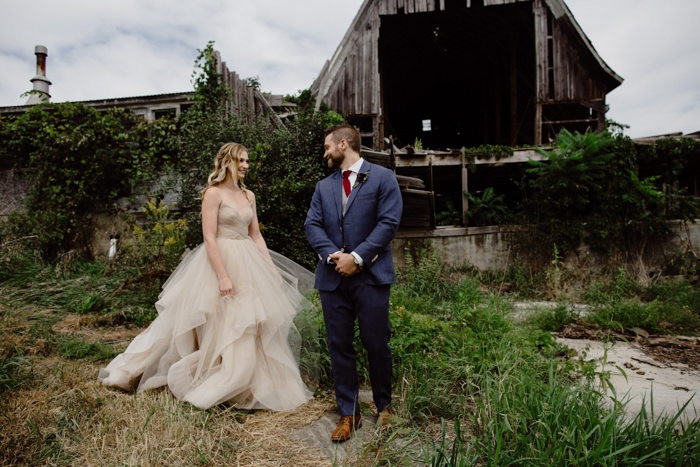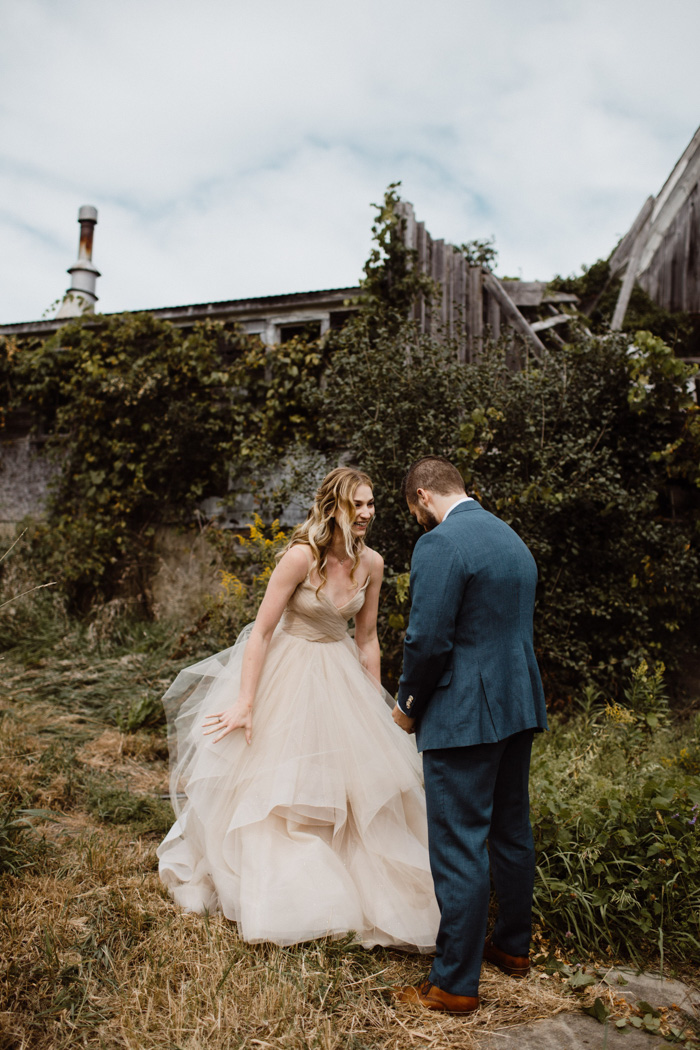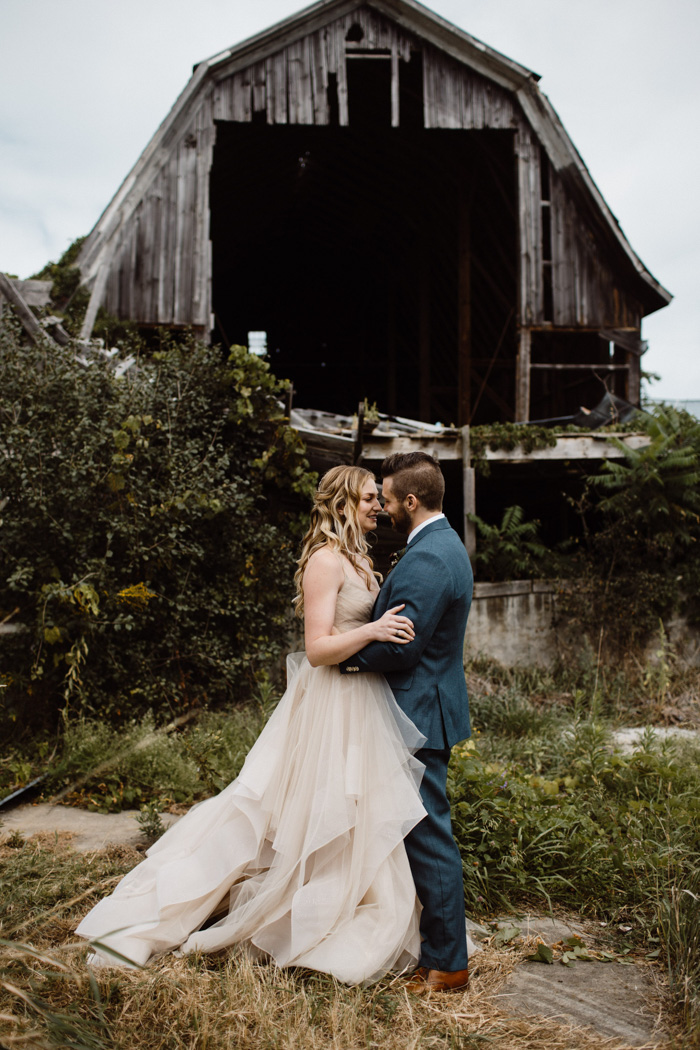 The first time Ken took me to visit the farm, as we were arriving near Orwell in the middle of the night, he pulled the car to the side of the road and we laid down on the ground to look up at the stars. It was a special moment, and the vision of that night sky never left us. So, we wanted to encourage all of our guests to take a moment to look up and appreciate the same view. Our starry night theme grew from there — complete with a clear tent and star lanterns.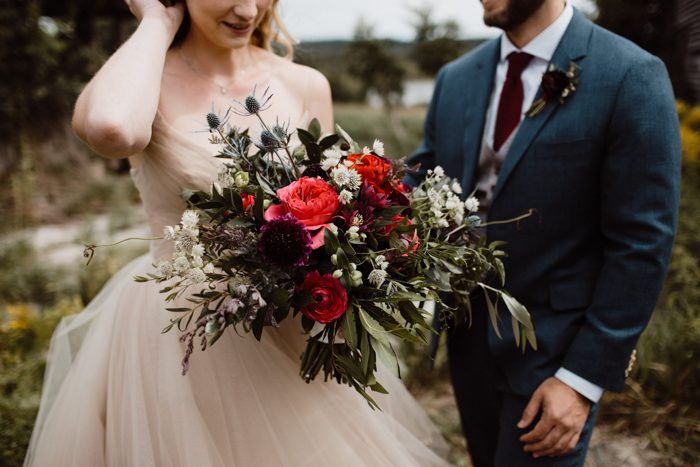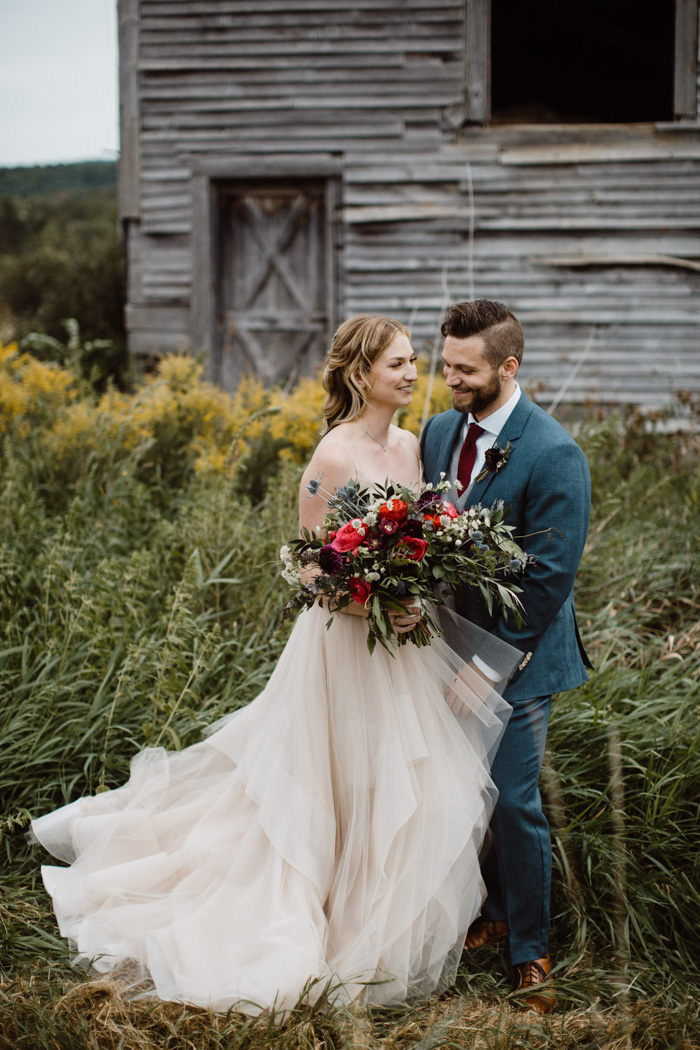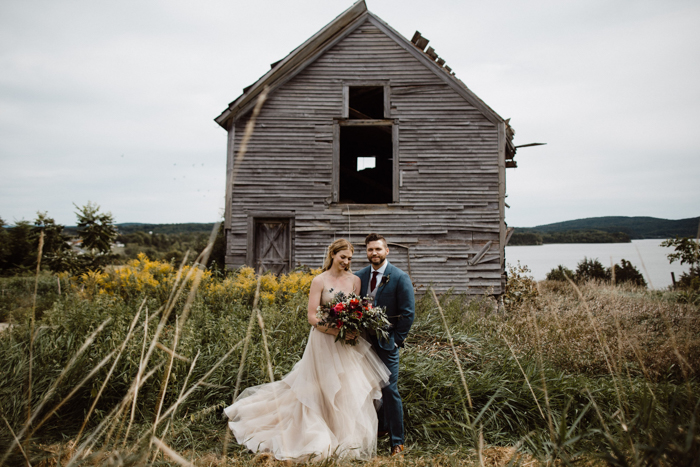 As we planned, we tried to make sure everything we included in the day felt true to us and what we love most–from the save-the-dates (camp-themed notebooks) and campfire (which represented our love of camping and the outdoors) to the dinner music (all from bands we had seen live over the years) to the lawn games (which represented the game nights we host for our friends) to our insistence that there be delicious, unfussy food (including the BIGGEST cheese board) for our guests to nosh on and good booze on tap to drink (mainstays at all parties we host as we love to cook).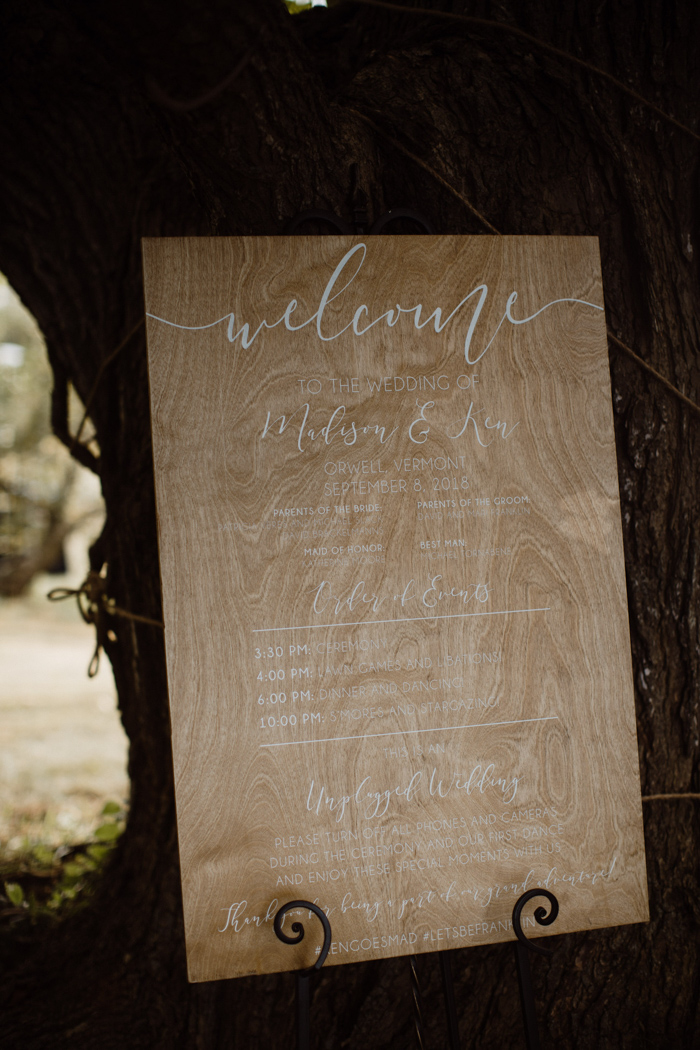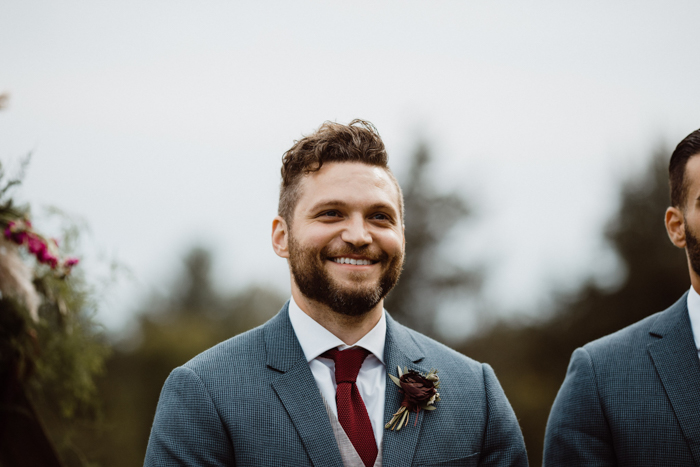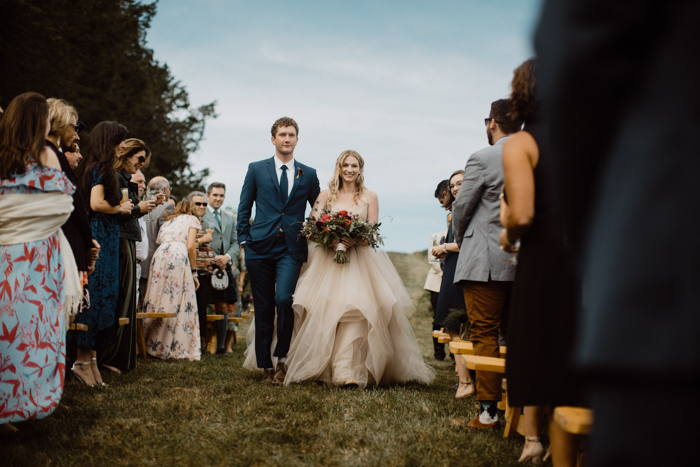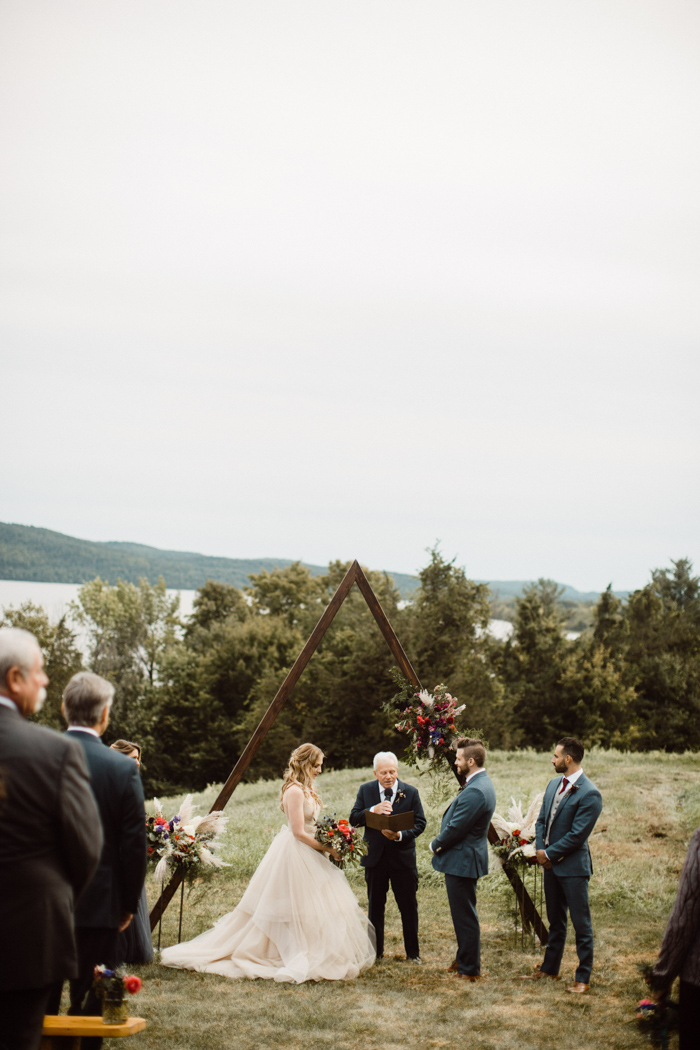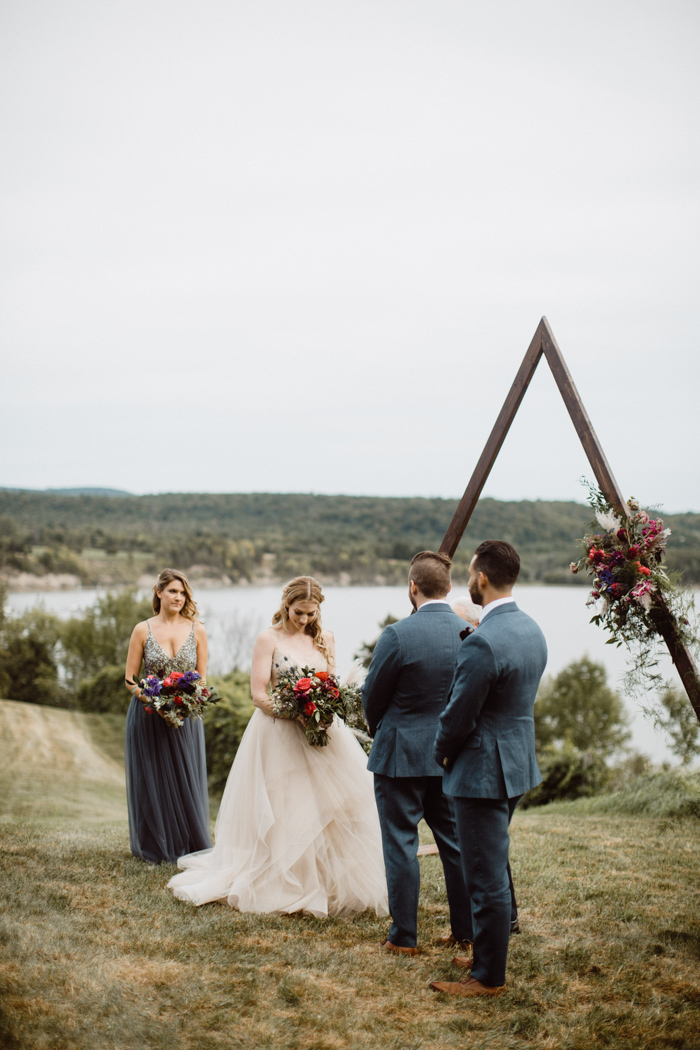 We decided that we wanted to write our own vows early on in our planning process, but we still wanted to recite some of the same promises to one another. Together, we wrote a set of vows that we would both repeat to one another, then each of us wrote our own personal vows that we read to each other for the first time during the ceremony. Ken wrote about a night he surprised me by driving me out into middle-of-nowhere Pennsylvania in the middle of the night to watch a meteor shower. I wrote about one of the first conversations we ever had. Reading the vows in front of our loved ones felt so personal and powerful, and it helped tell the story of how we fell in love.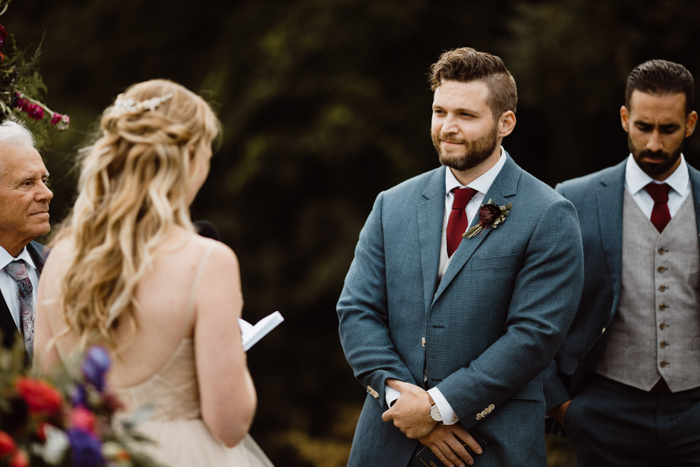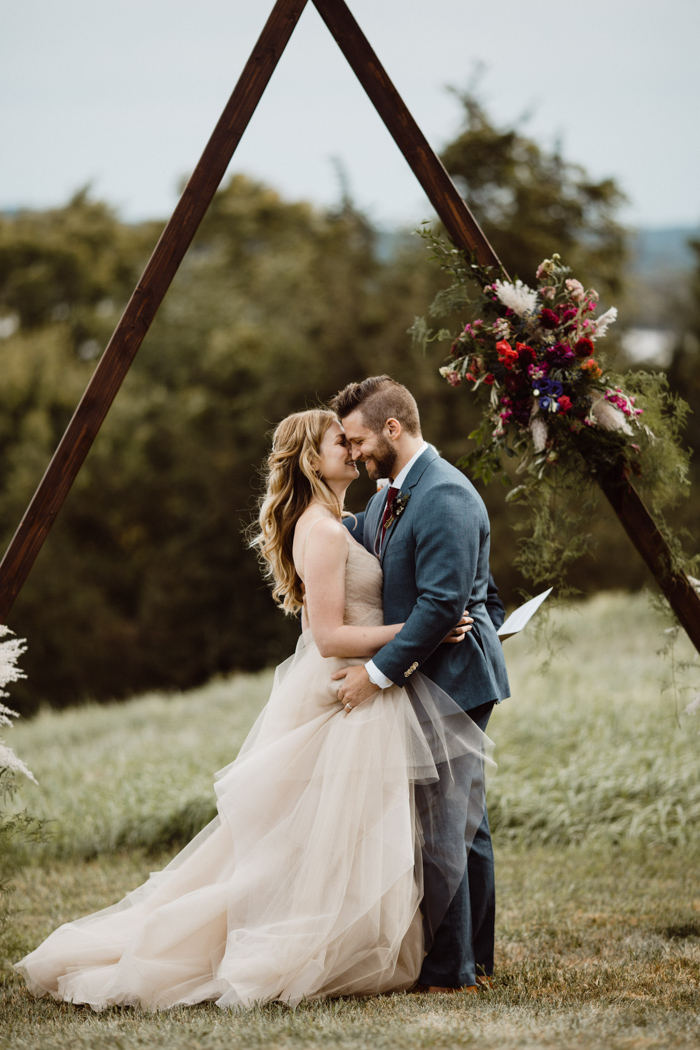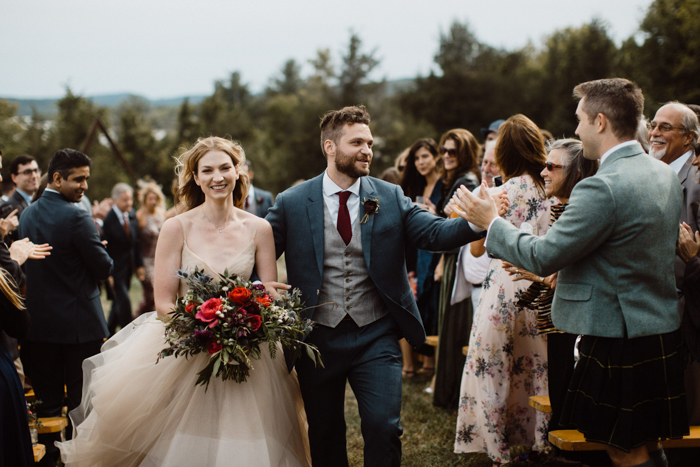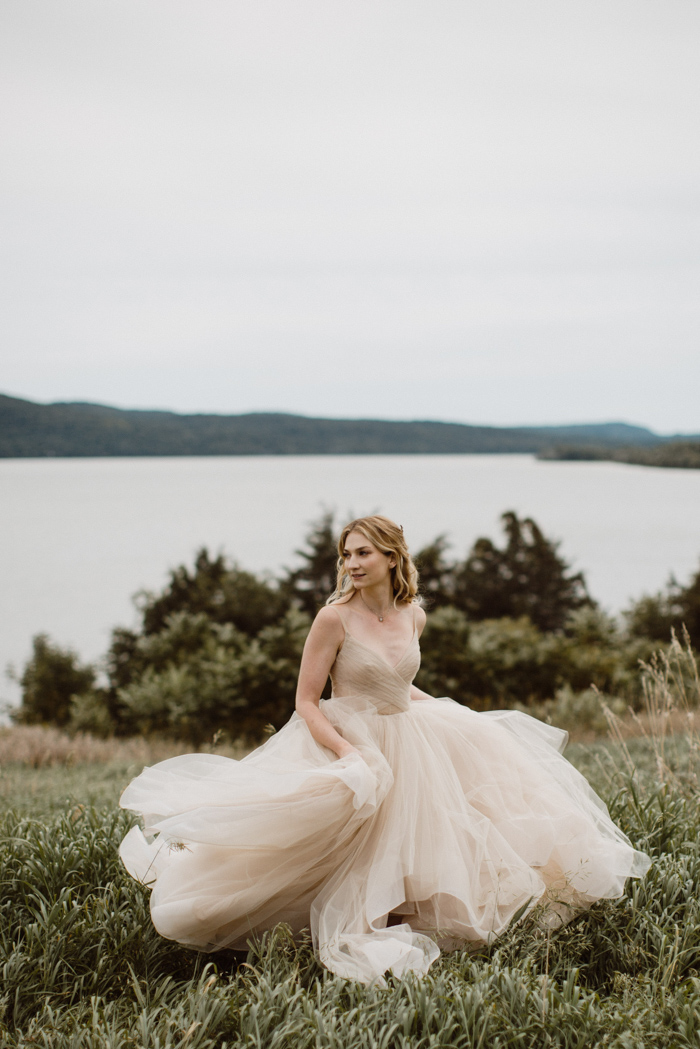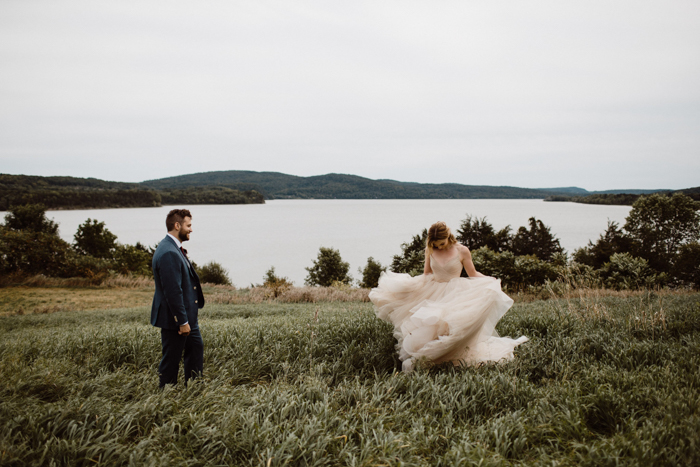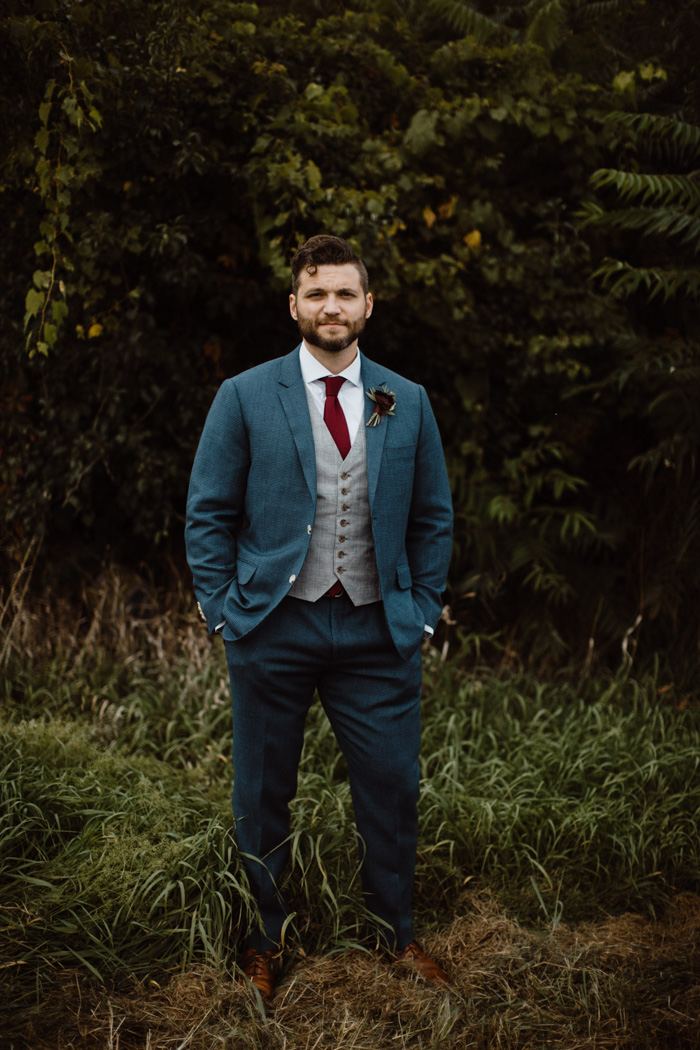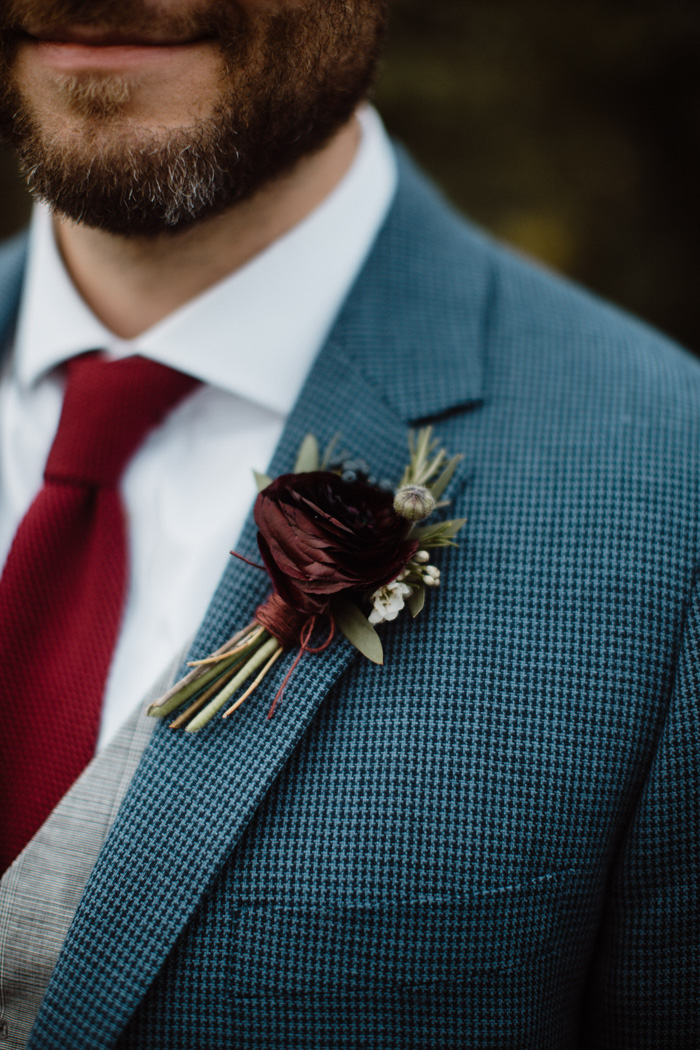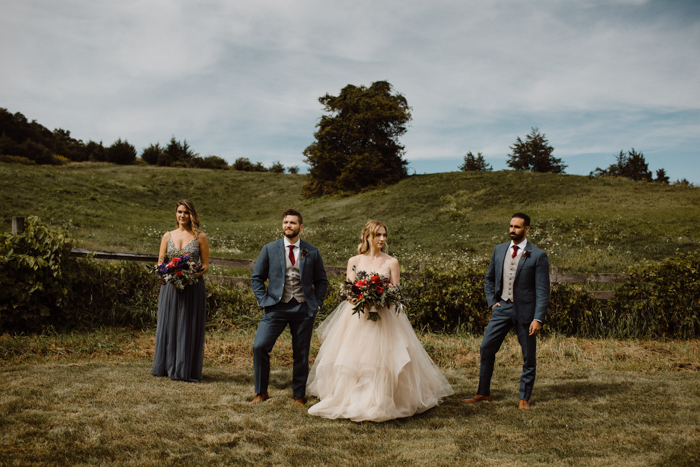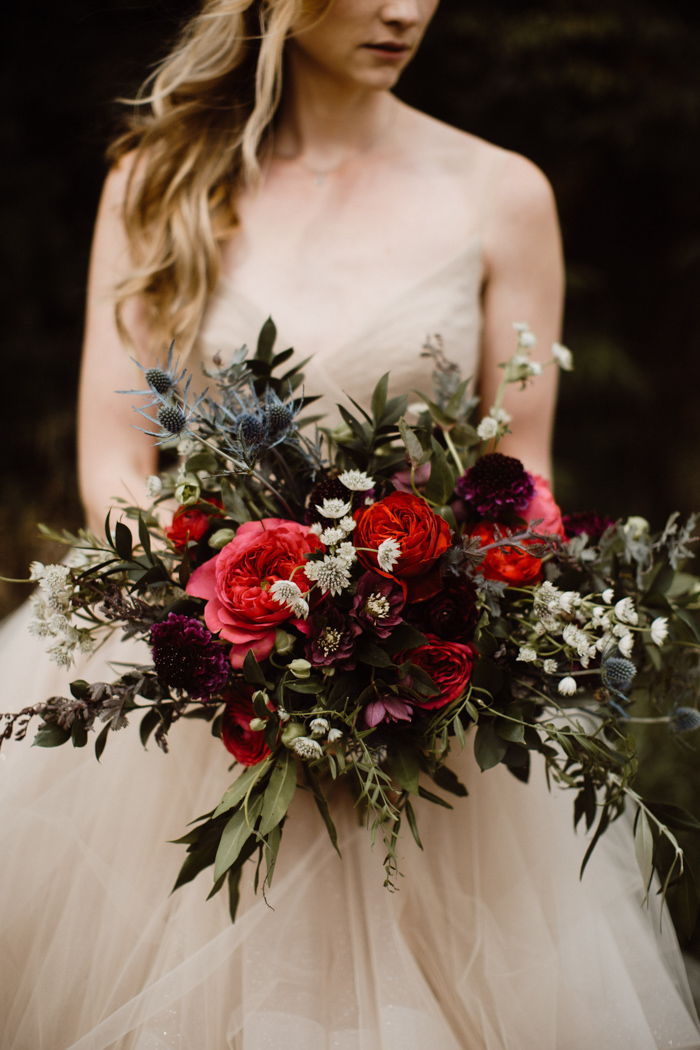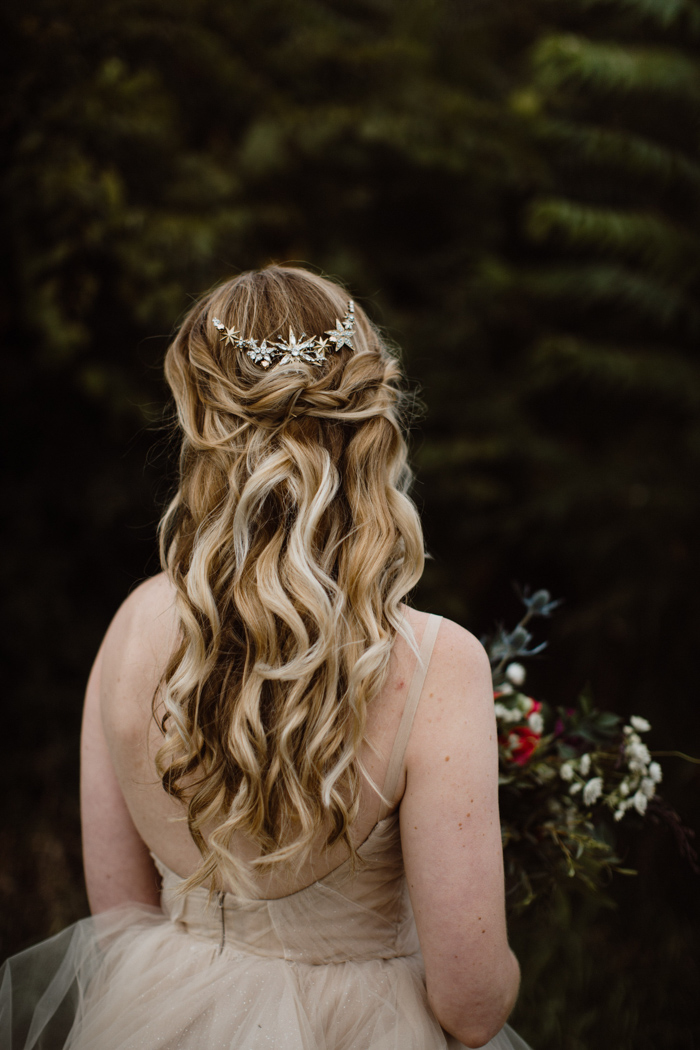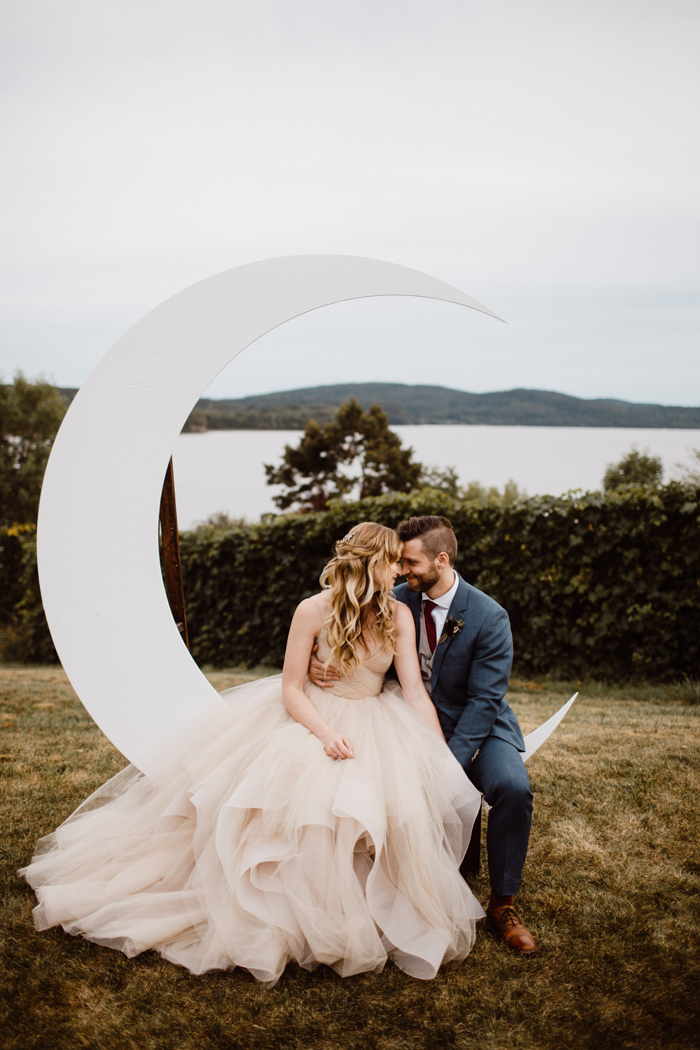 One piece of advice I read early on was to only choose things to include in your wedding that really speak to you, and I think we took that to heart. Nothing was included in our wedding "just because" and we spent a lot of time curating elements that best conveyed how we felt about the day and each other. It was hard work, but the end result was so rewarding. It was truly a day that we will never forget. Trust your gut and have fun planning, what made our planning experience so enjoyable was that we treated it as an opportunity to reflect on our journey.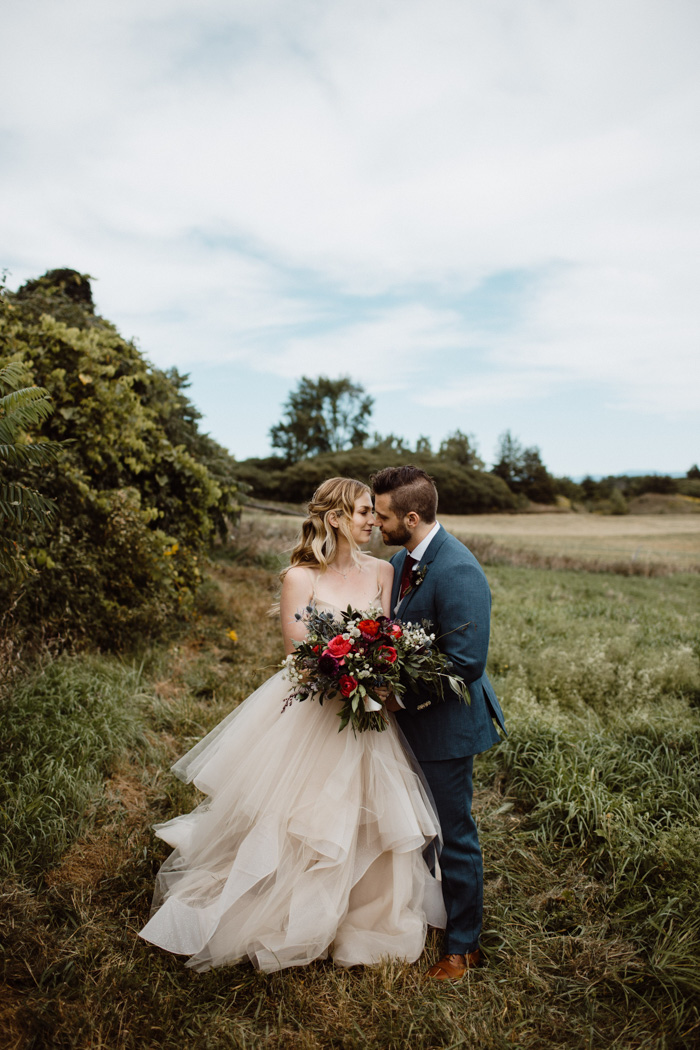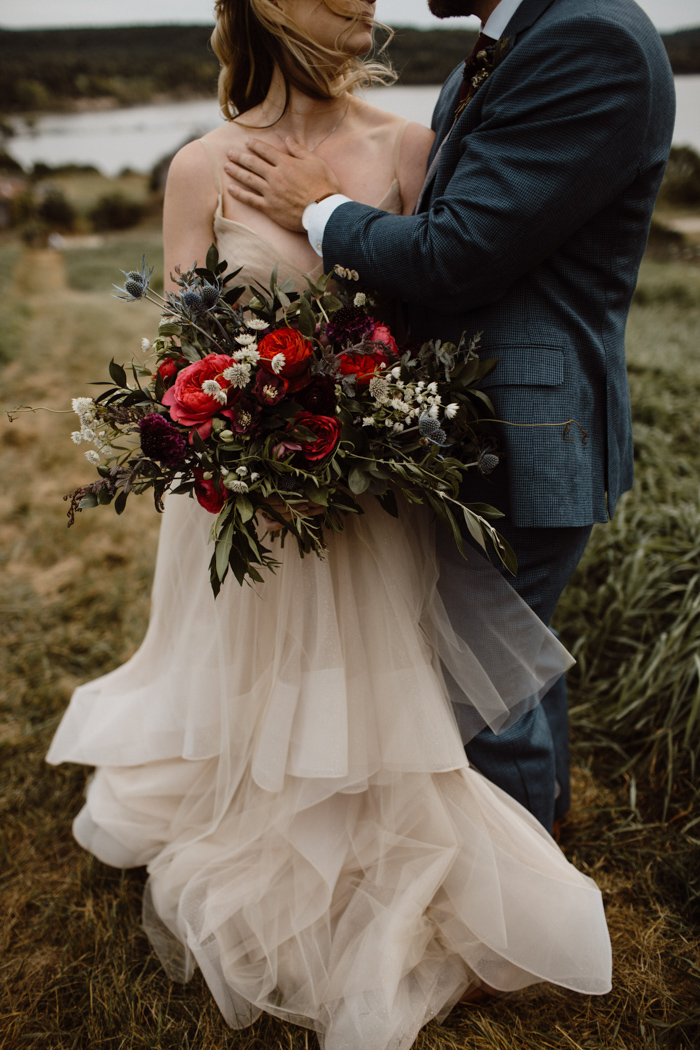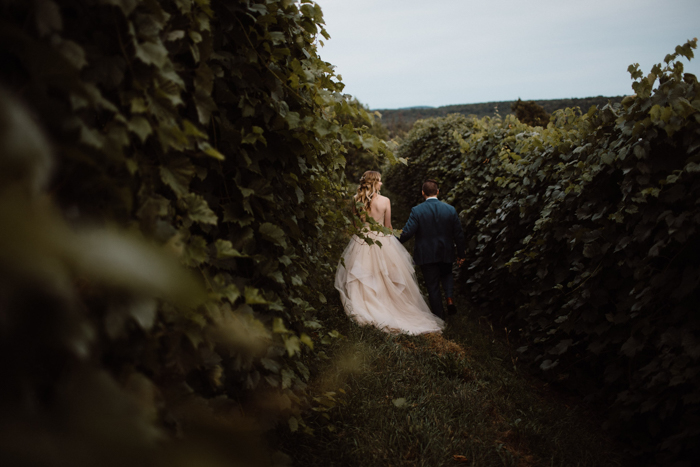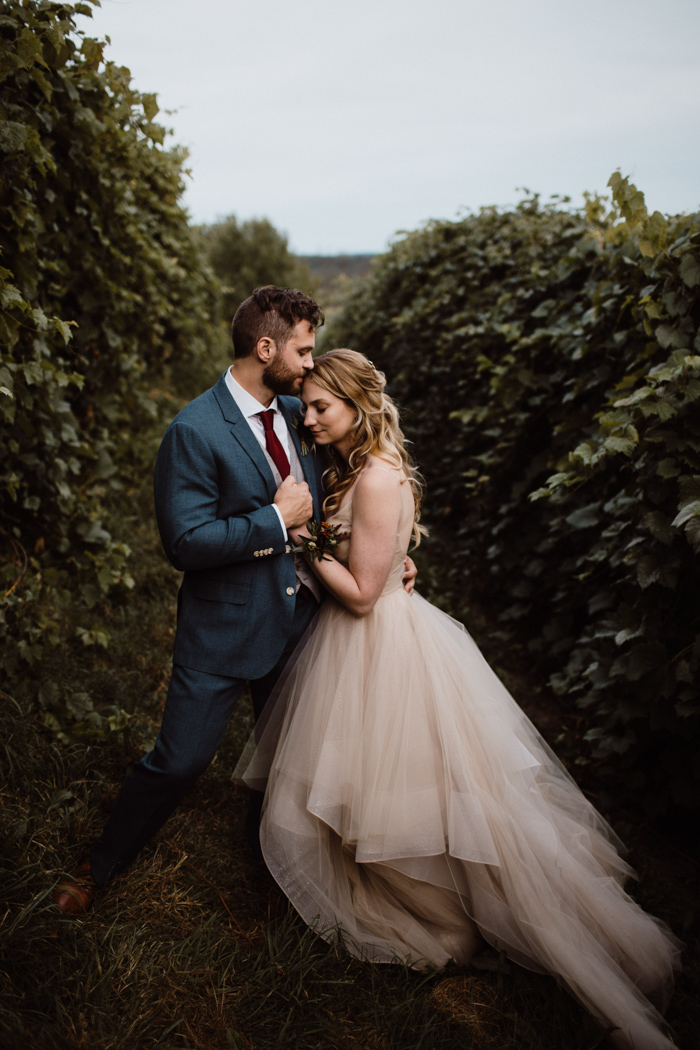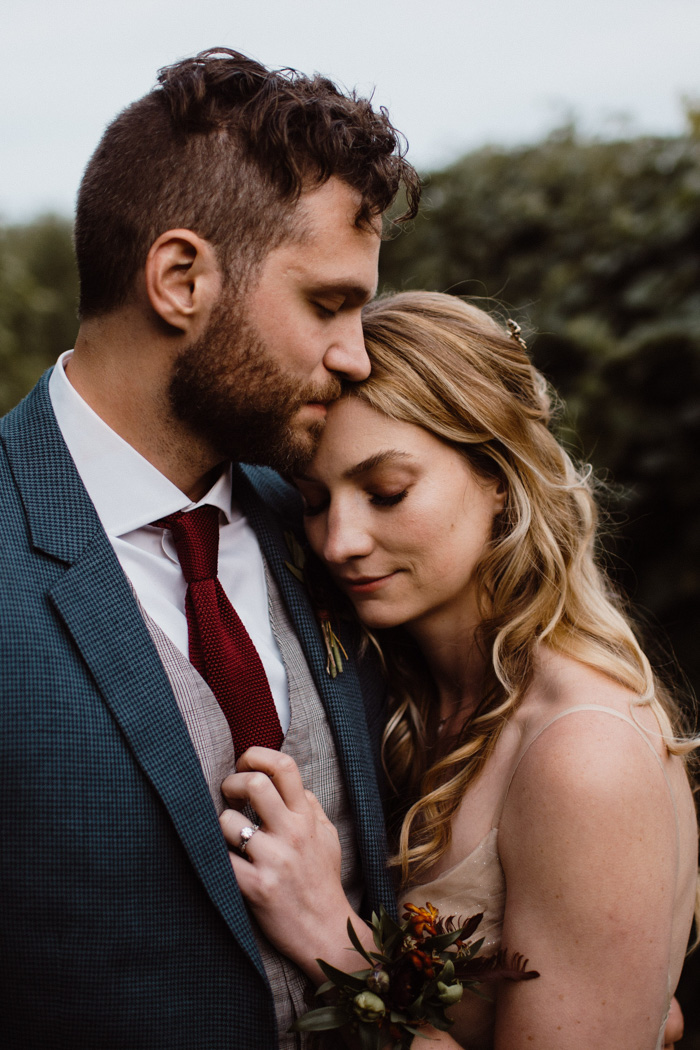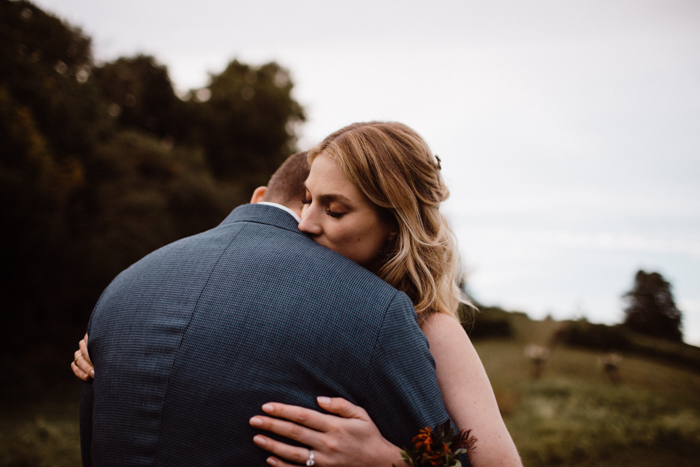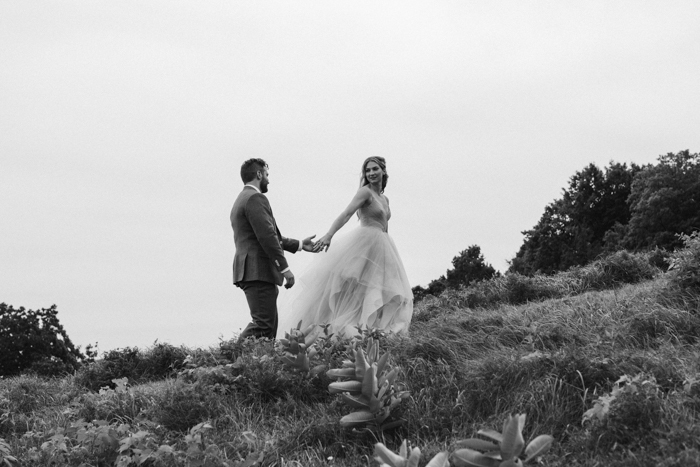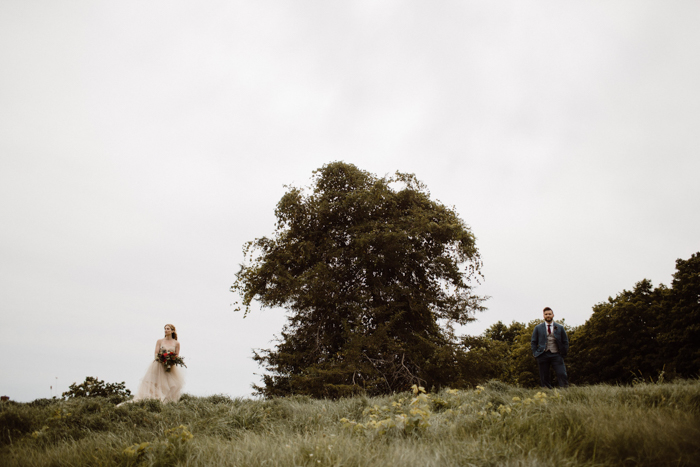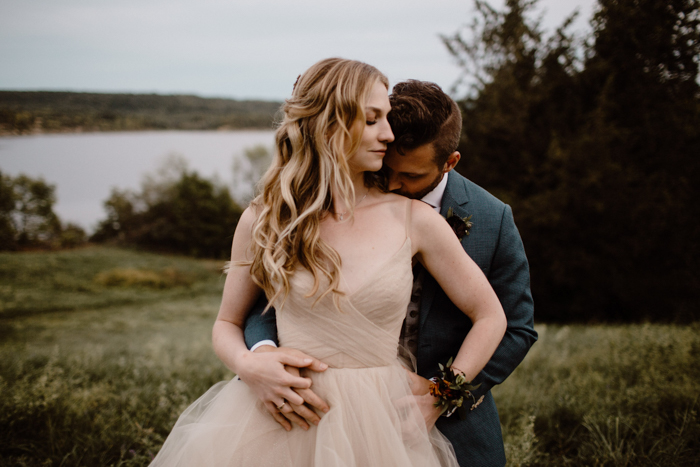 Because our guests traveled from so far, it was important to us that they felt appreciated and cared for, so there were lots of special things to take home! Welcome boxes were given out at the hotels that included trail mix, local chocolate, and planispheres depicting the constellations, among other odds and ends. At the wedding, enameled camp mugs with s'mores fixings inside were given out, as well as serape blankets.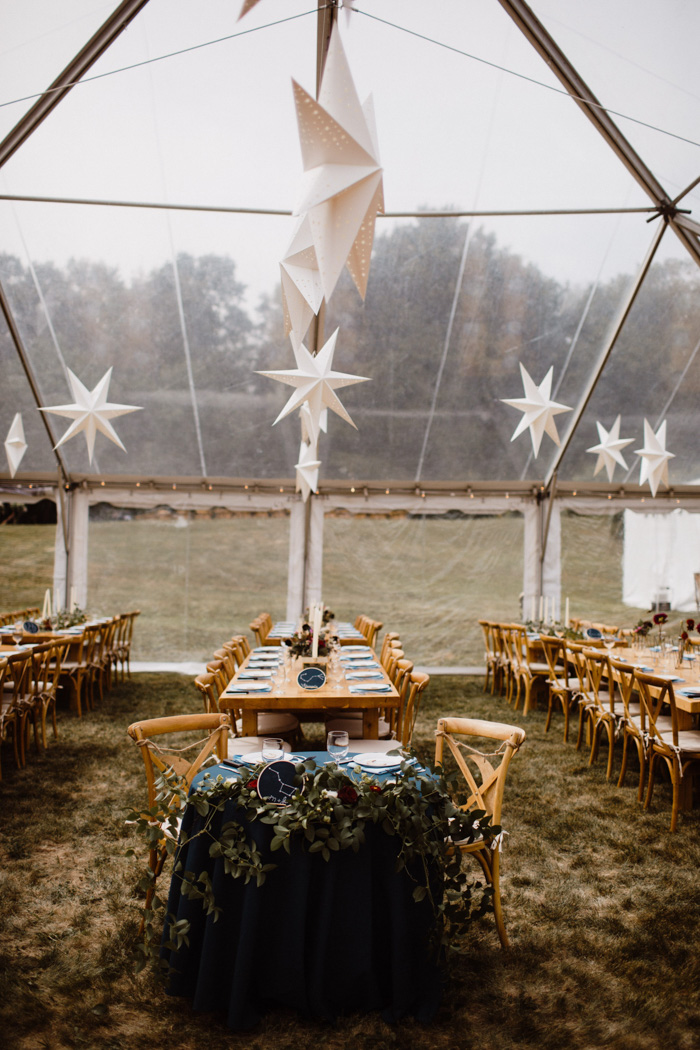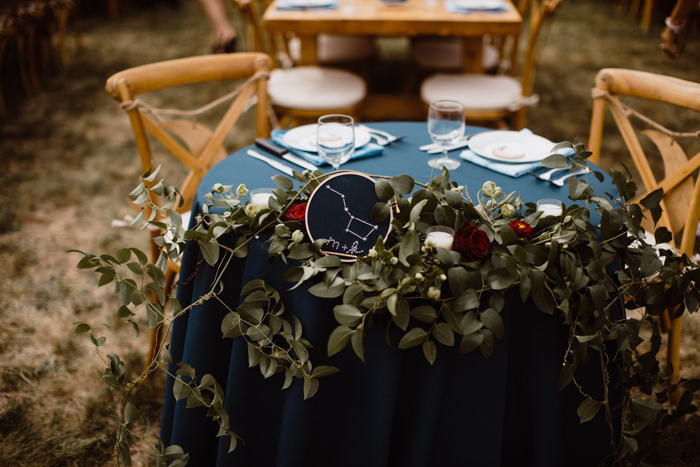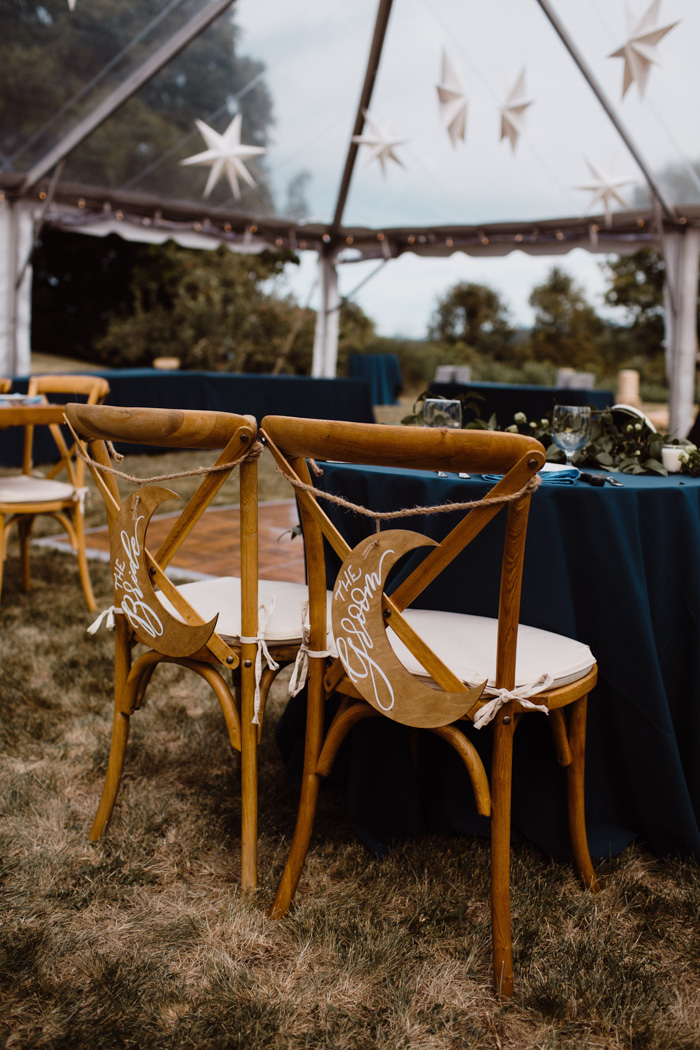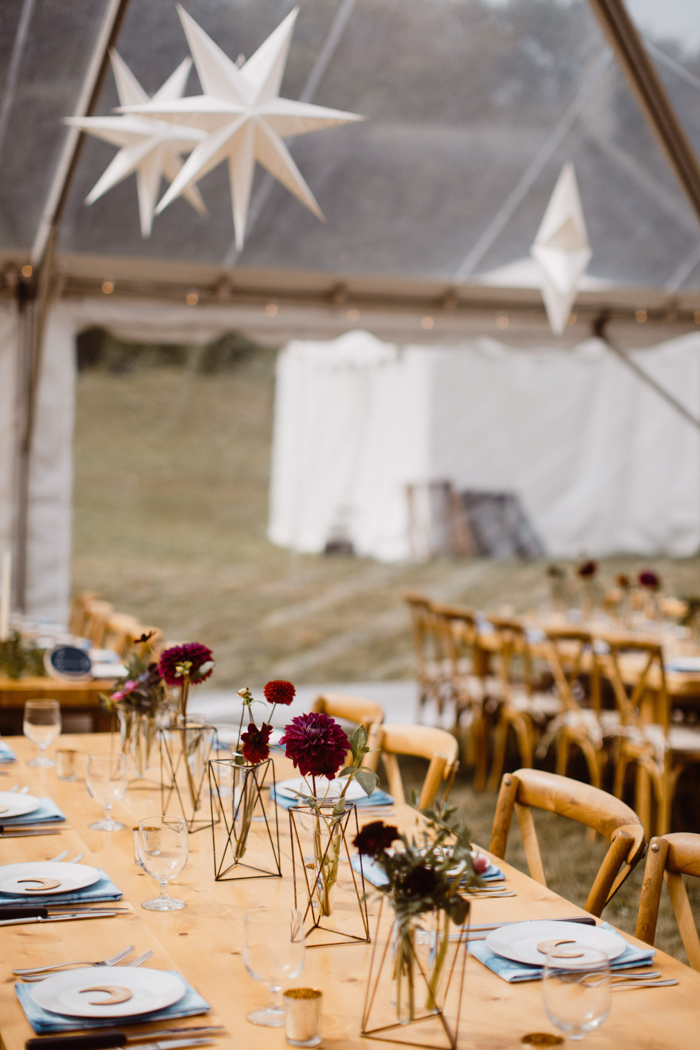 We spent a lot of time on DIY elements for the wedding! We packaged our save-the-dates and helped design our invitation suite. For the decor, we stained and finished the wood moons used for the seating chart and place cards, stained and finished the cornhole boards and moon backdrop my uncle built for us, and built our ceremony arch. Lastly, I embroidered the embroidery hoops with constellations to use as our table numbers, assembled our welcome boxes and the s'mores favors, and assembled and hung all the star lanterns. PHEW!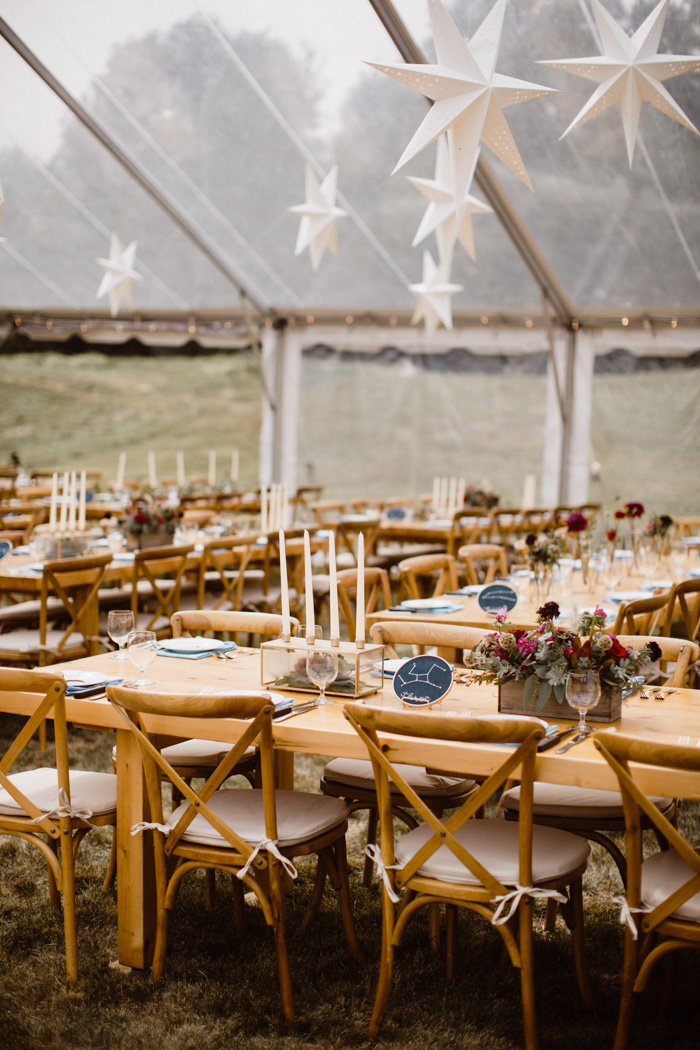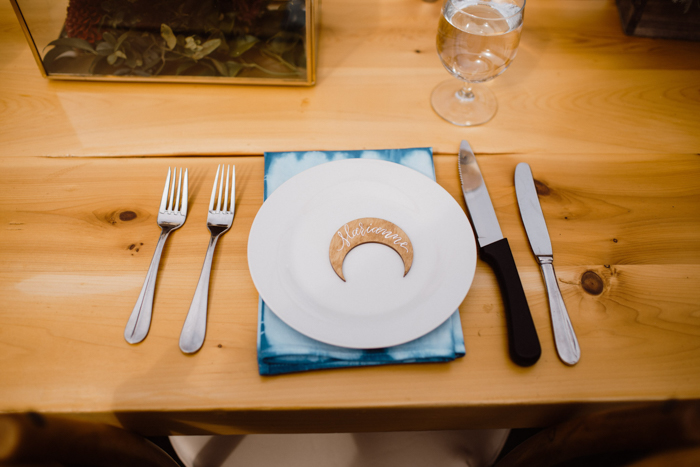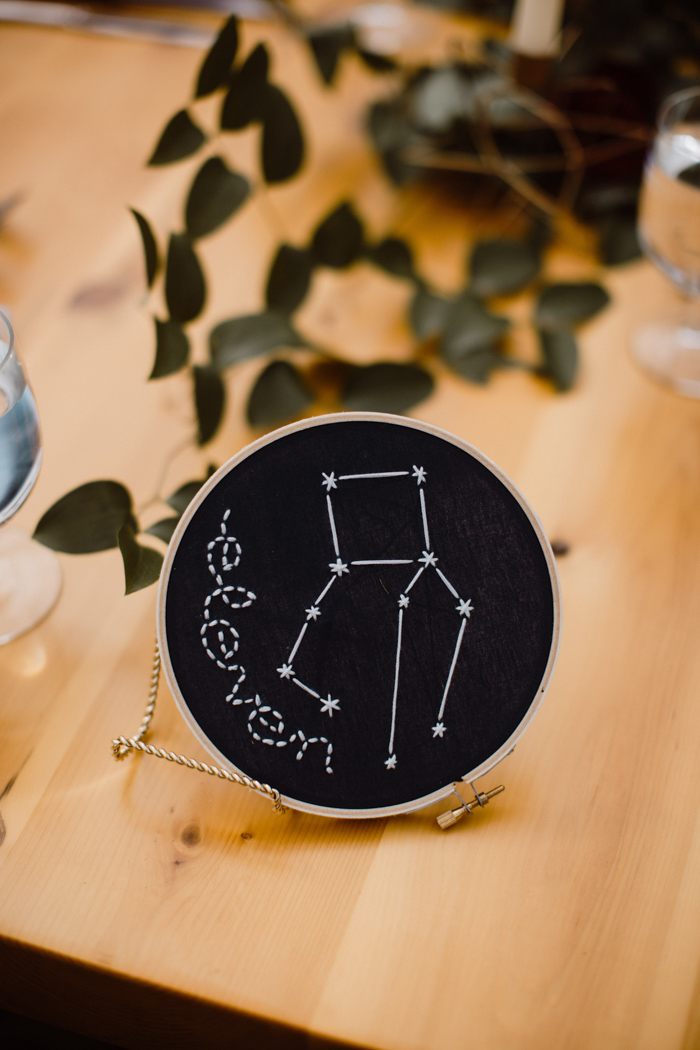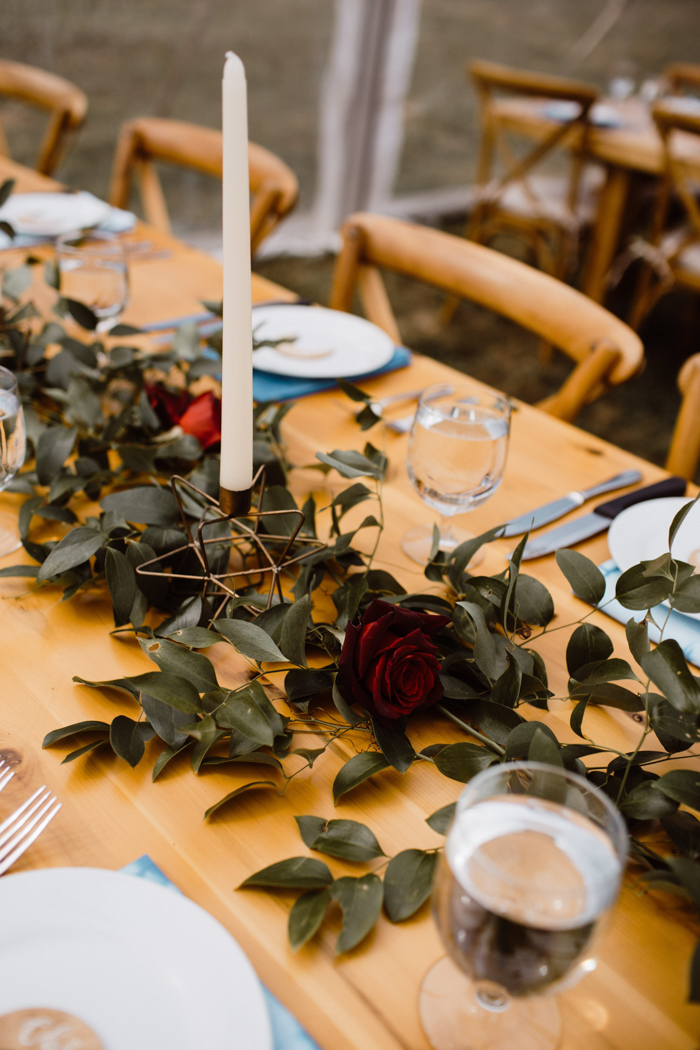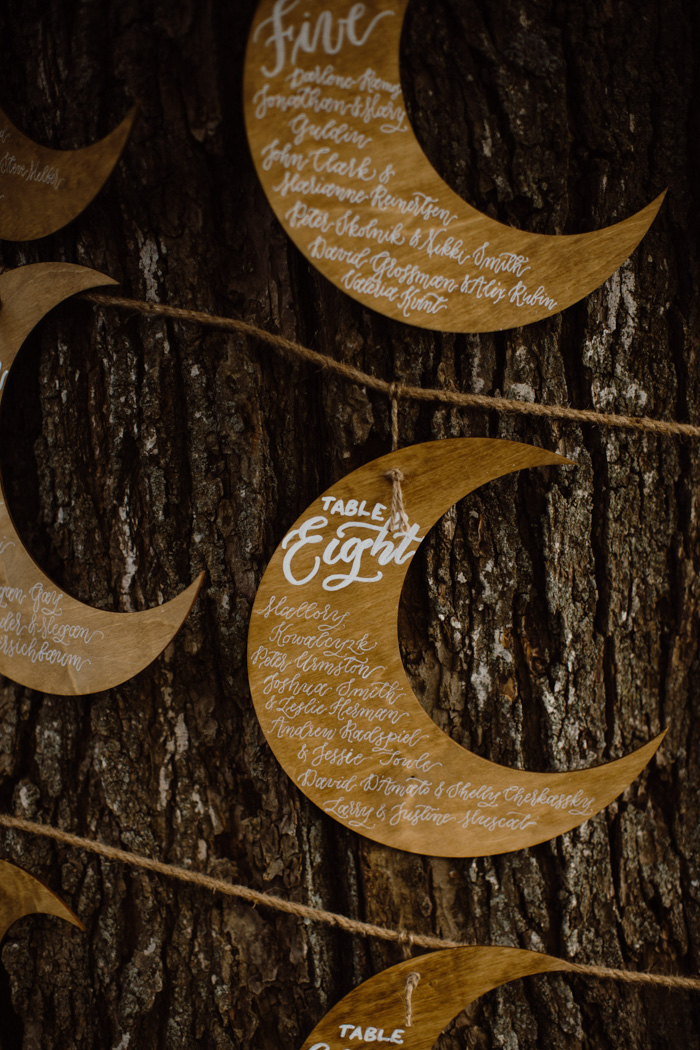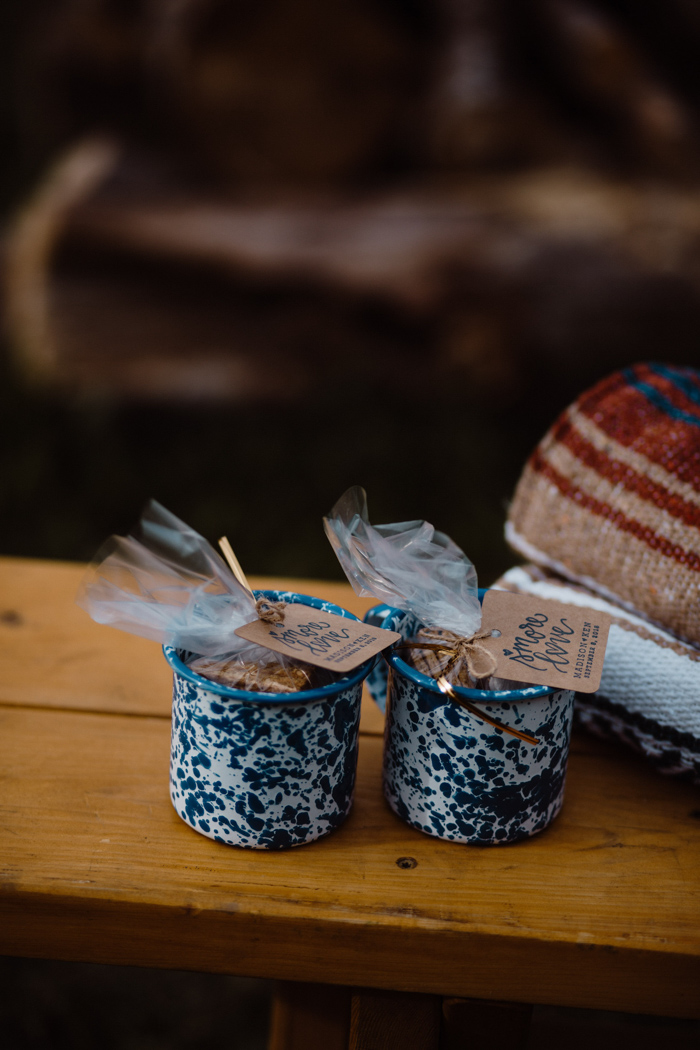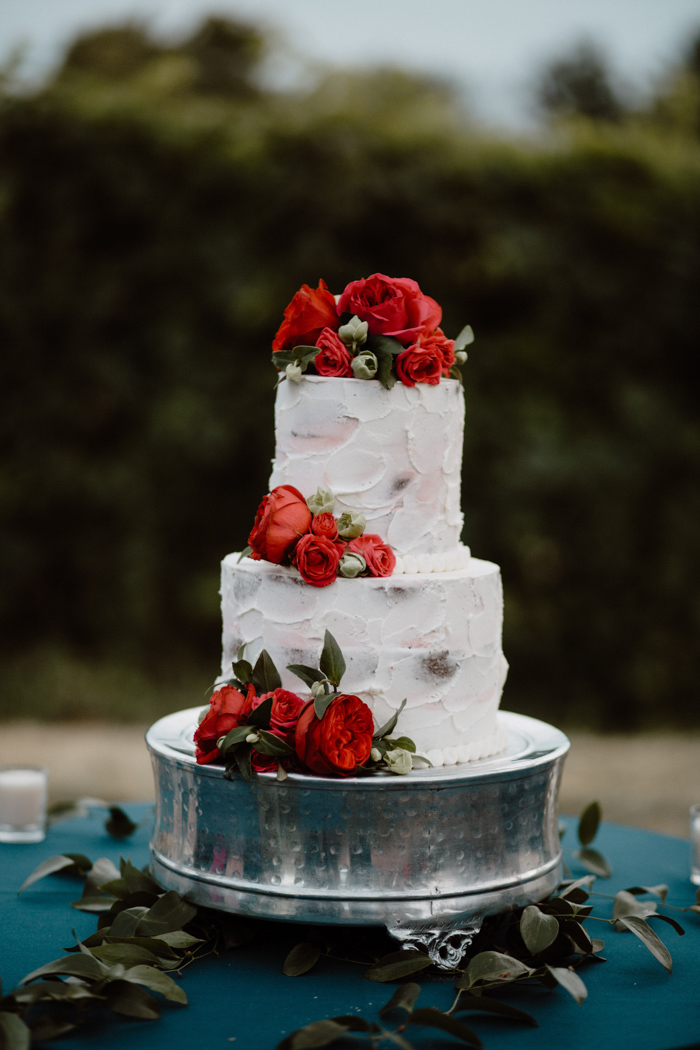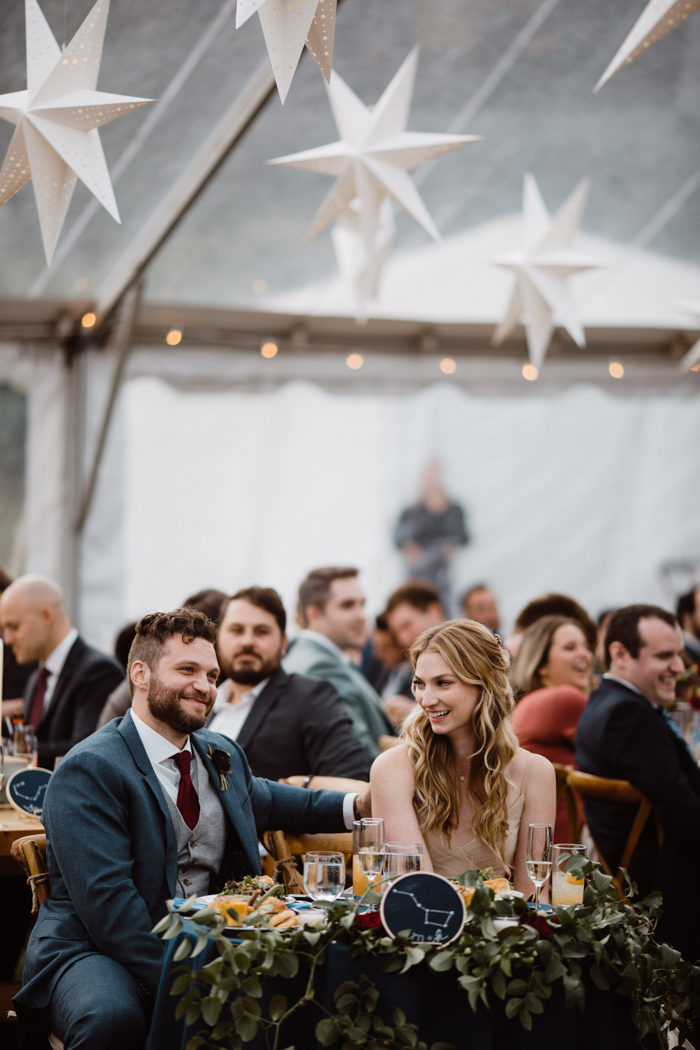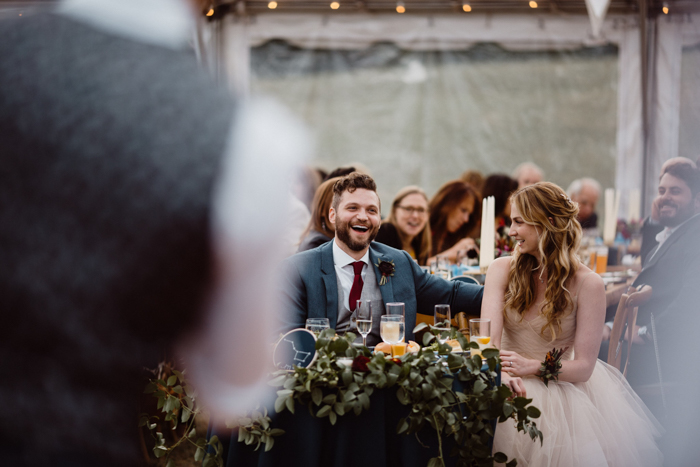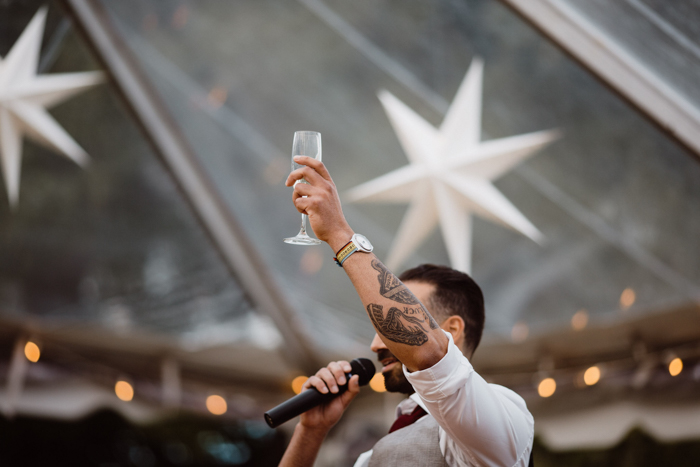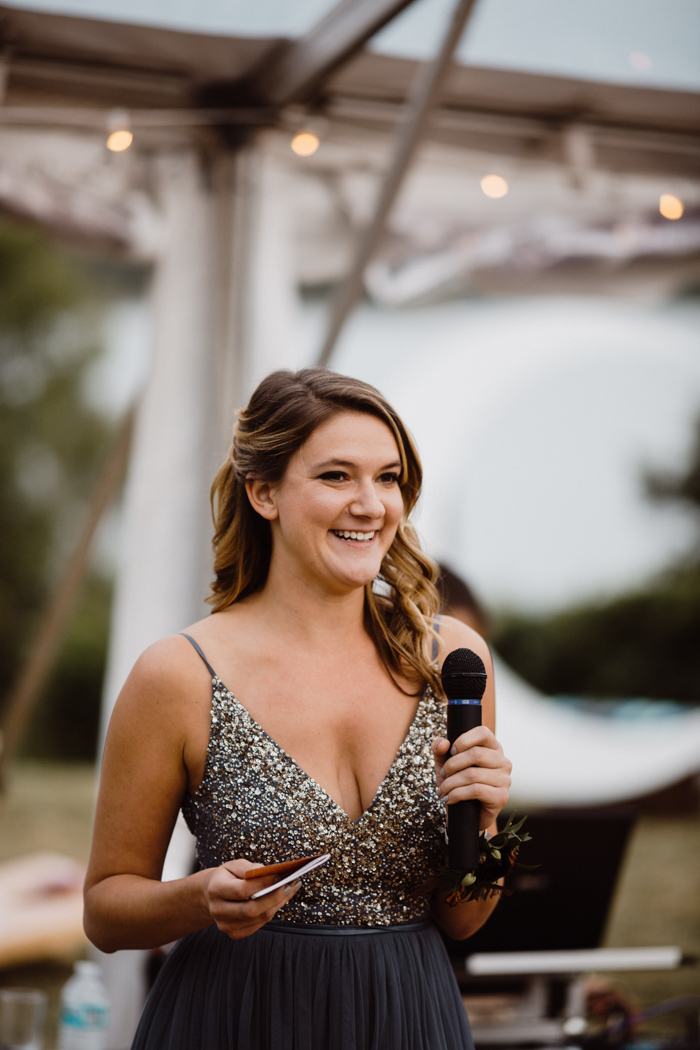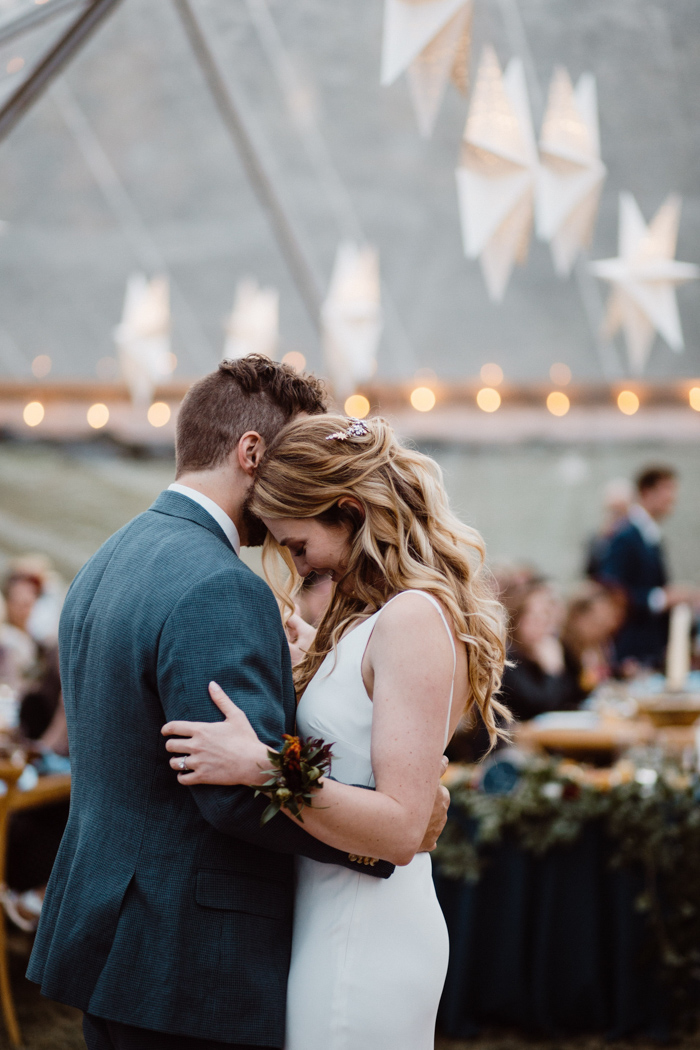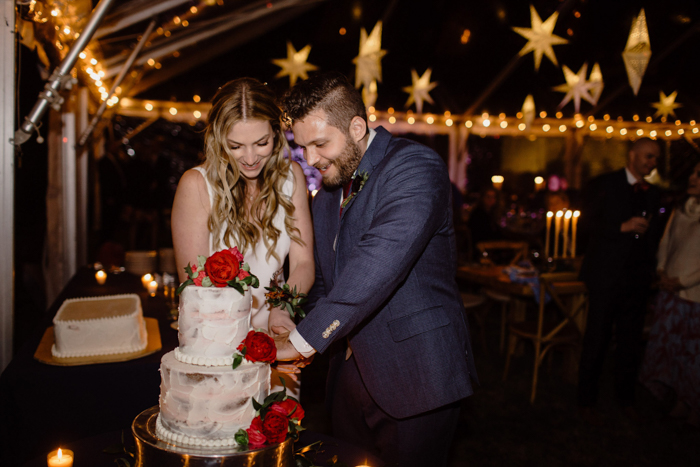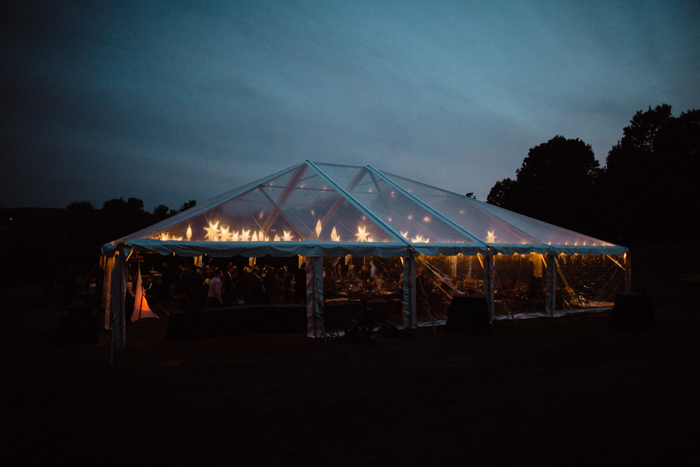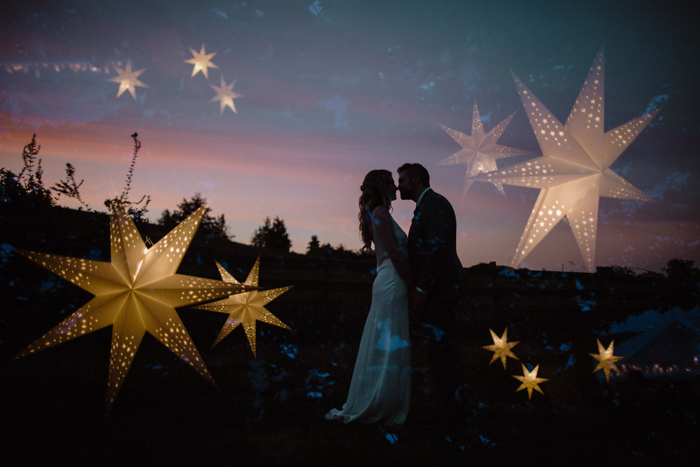 Our biggest congratulations to Madison and Ken, and a special thanks to Junebug member Ramblefree Photo Co. for sharing this incredible celestial wedding! Love this whimsical theme? This celestial Joshua Tree elopement is out of this world!