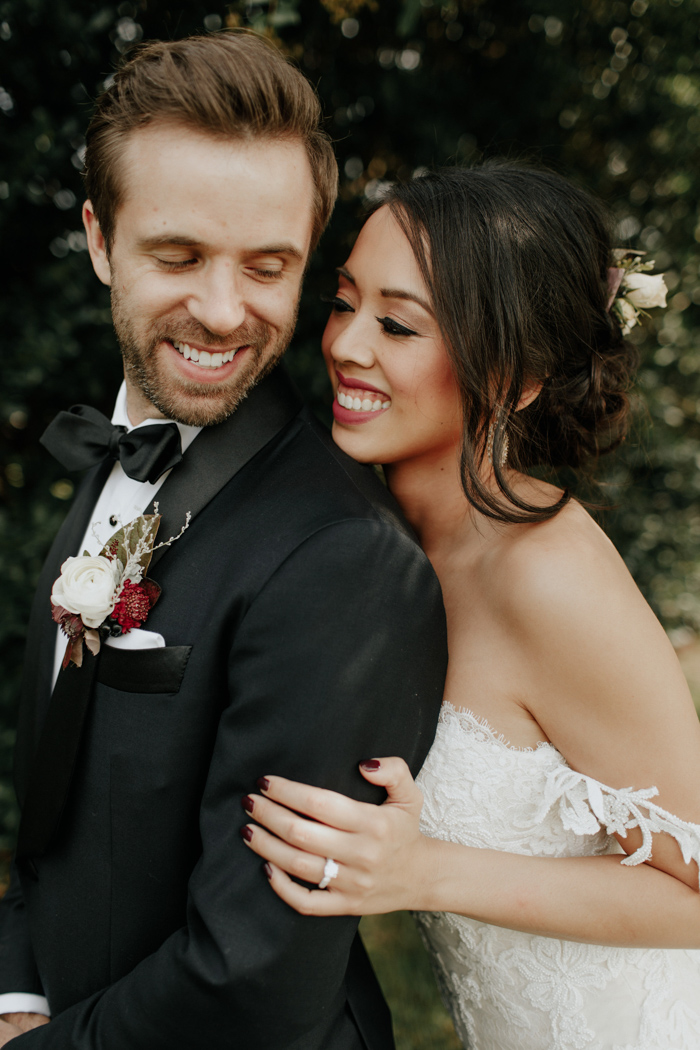 When Amanda and James began planning their Cole's Garden wedding in Oklahoma City, they knew two things with absolute certainty: they wanted to create a "wow" factor that was all their own, and they wanted photographer Melissa Marshall to captured it all! So, it should come as no surprise that we're completely obsessed with everything about this oh-so-romantic wedding day! The couple started with a classic vibe by selecting champagne bridesmaids' gowns and using tons of candles and antique furniture to decorate the venue. Then they added a modern twist with modern calligraphy, neon signs, and a geometric wedding cake made by Amy Cakes. To finish it off, they tasked Poppy Lane Design with creating "organized chaos" with over-the-top floral designs that added a totally glamorous look. Wow factor = achieved!
The Couple:
Amanda and James
The Wedding:
Cole's Garden, Oklahoma City, Oklahoma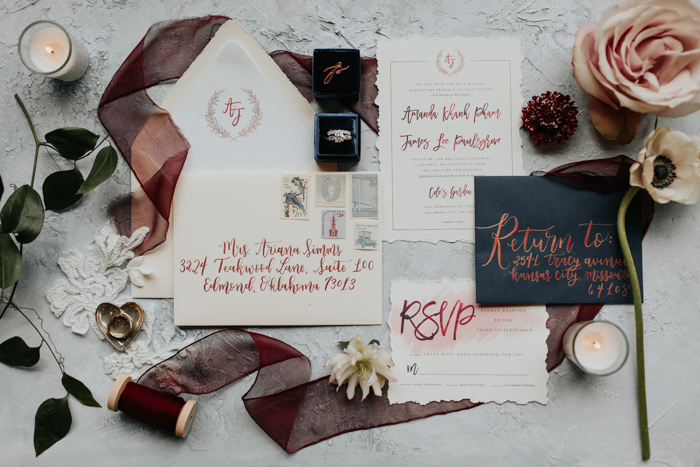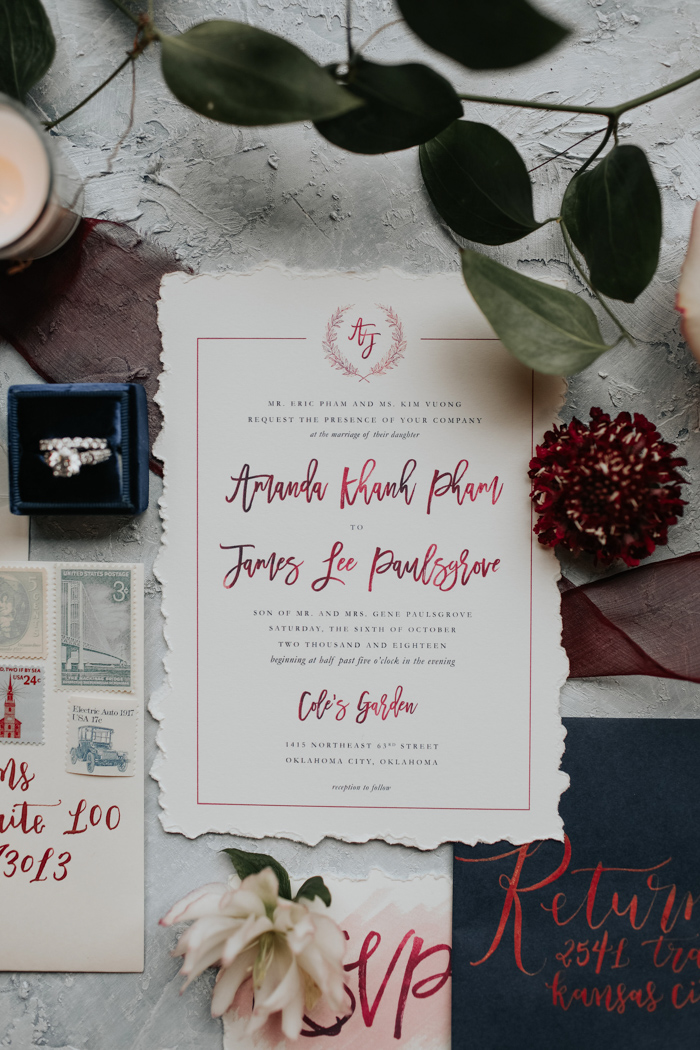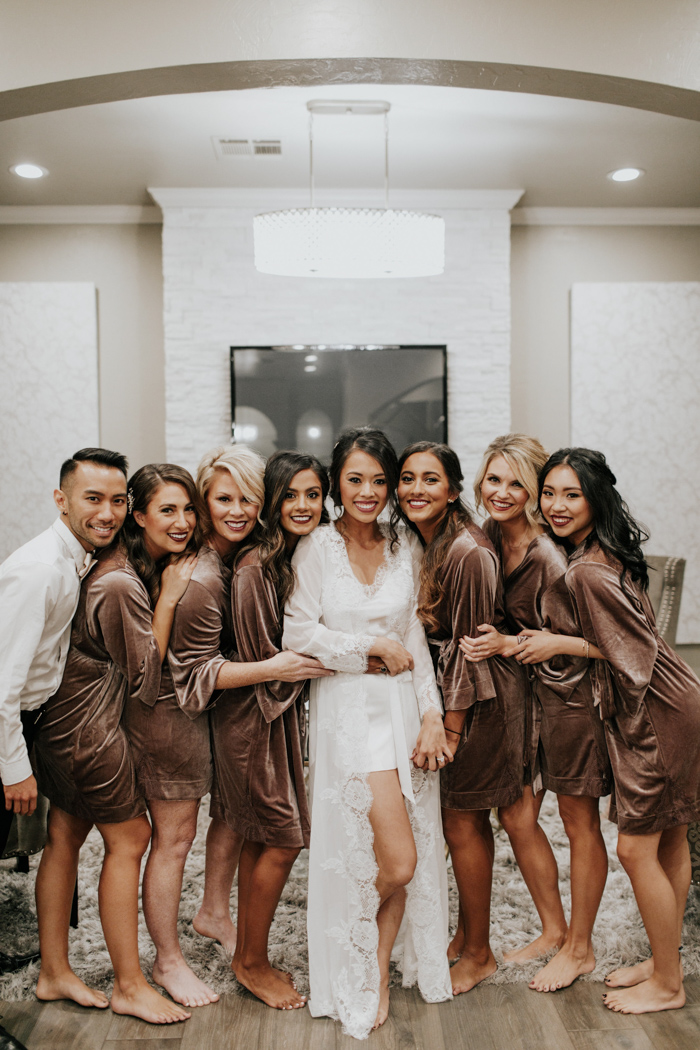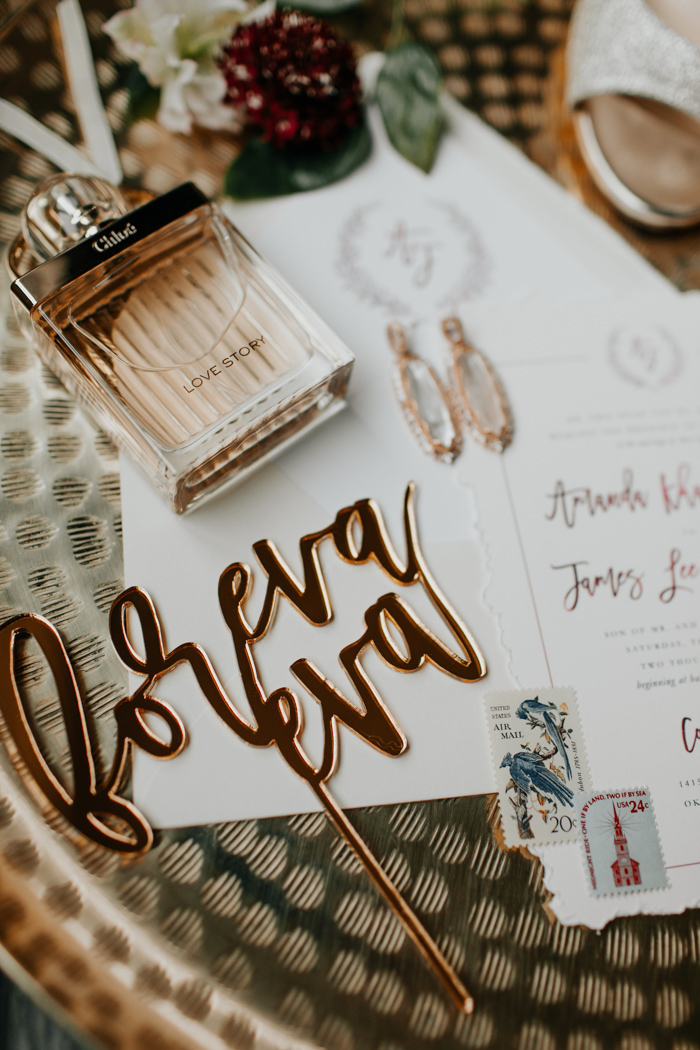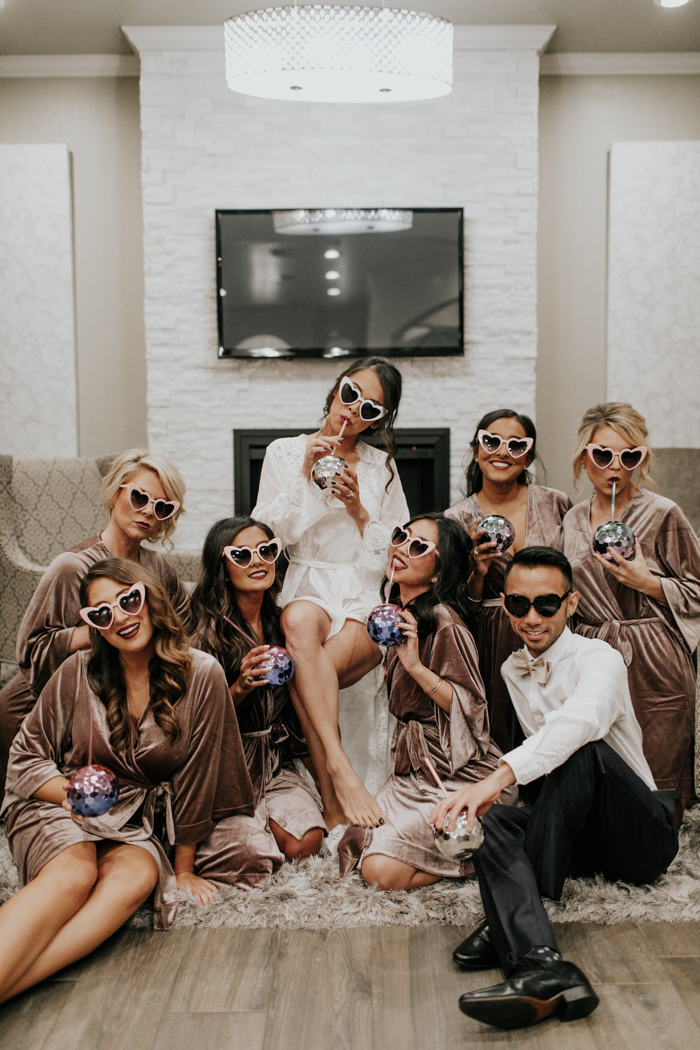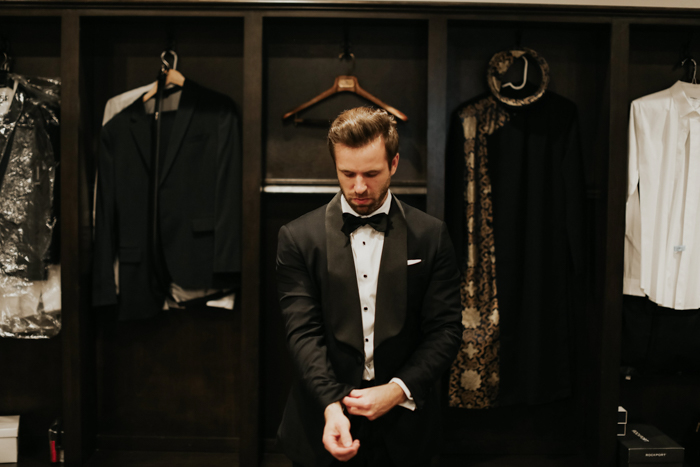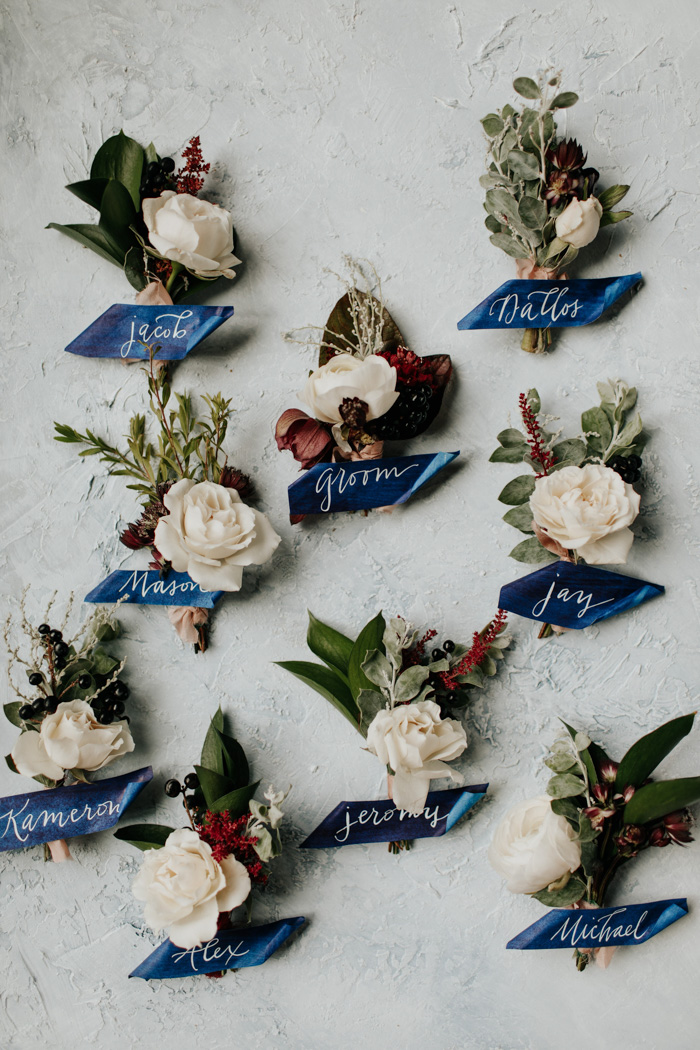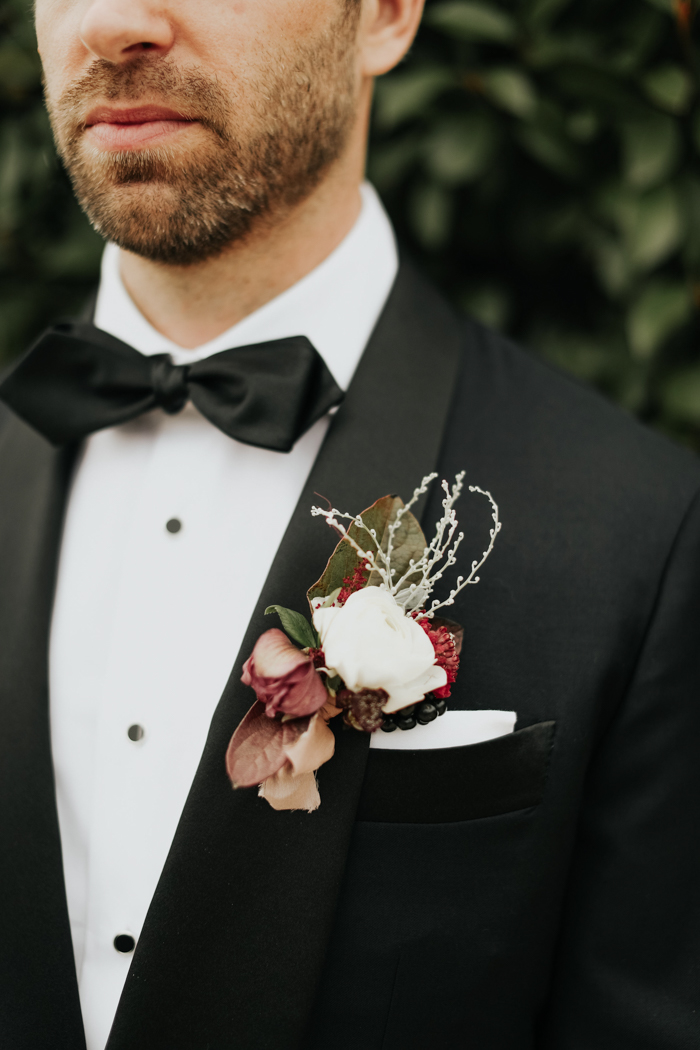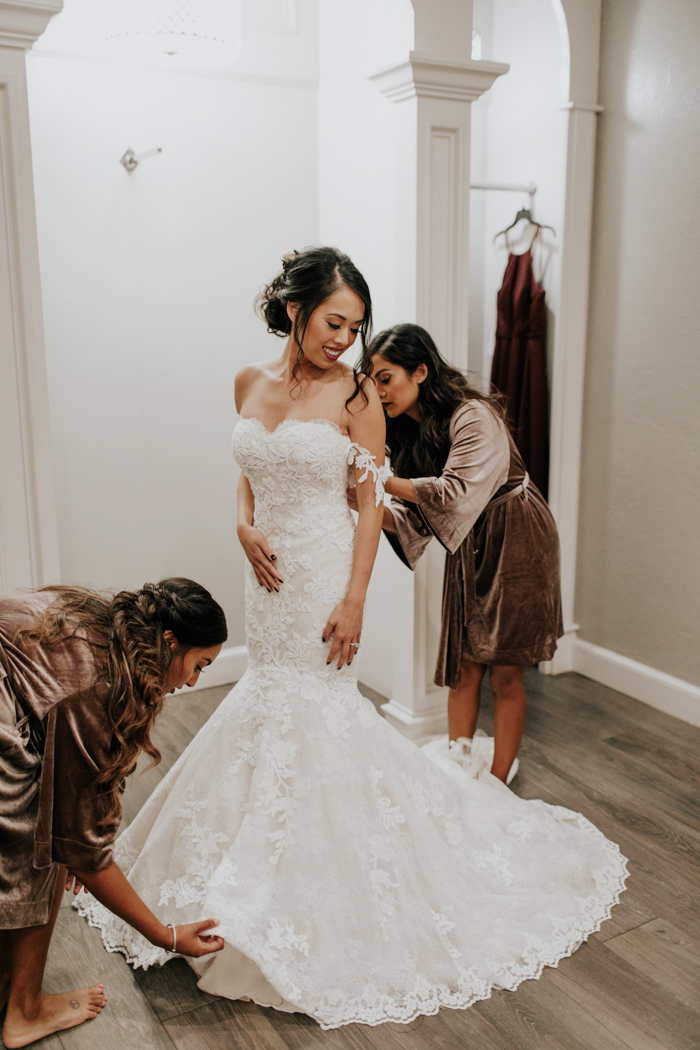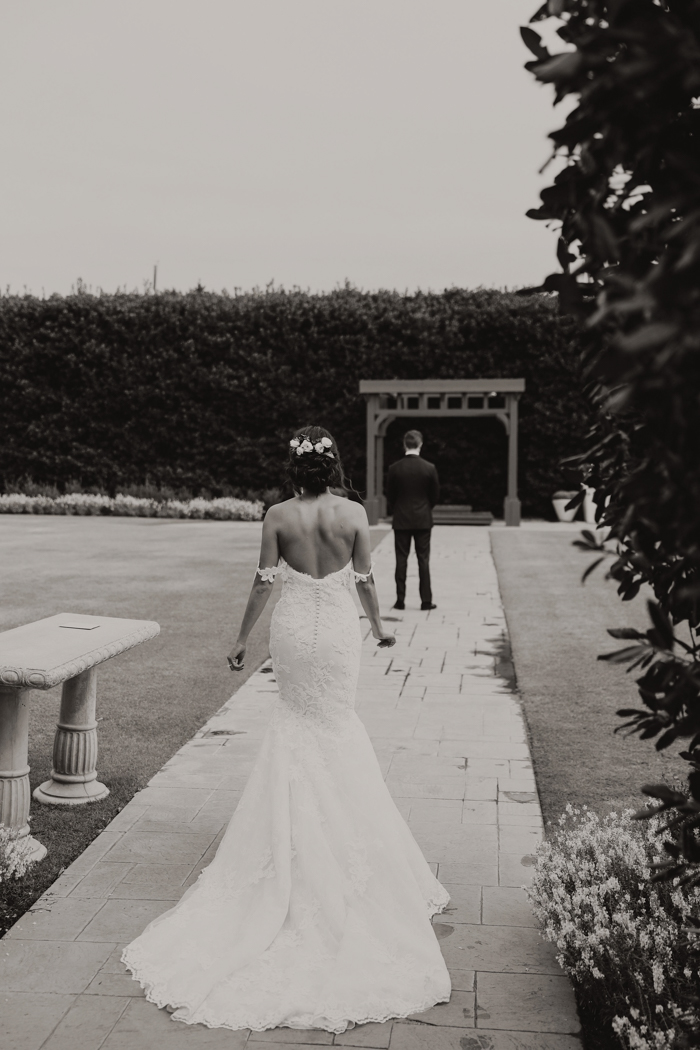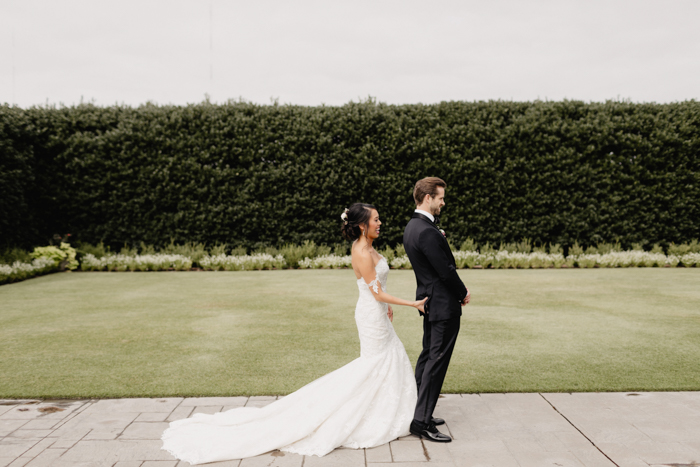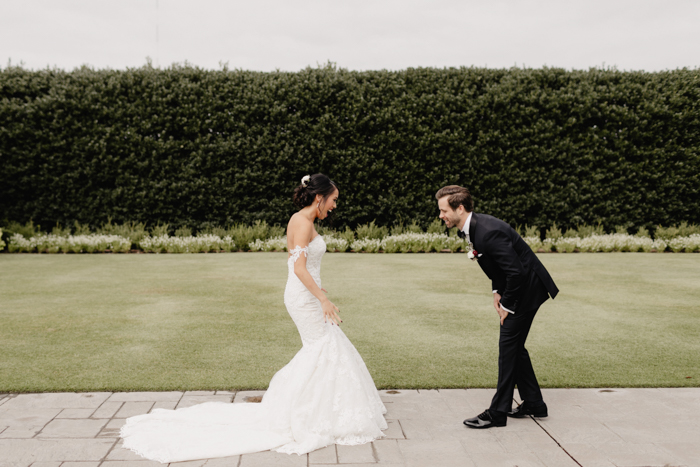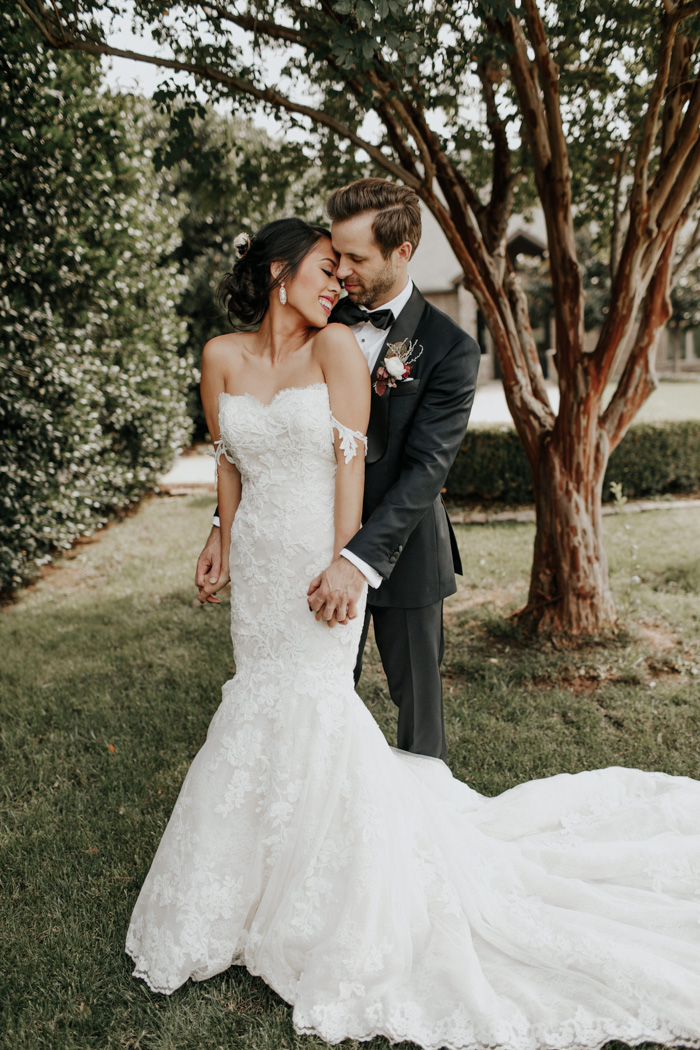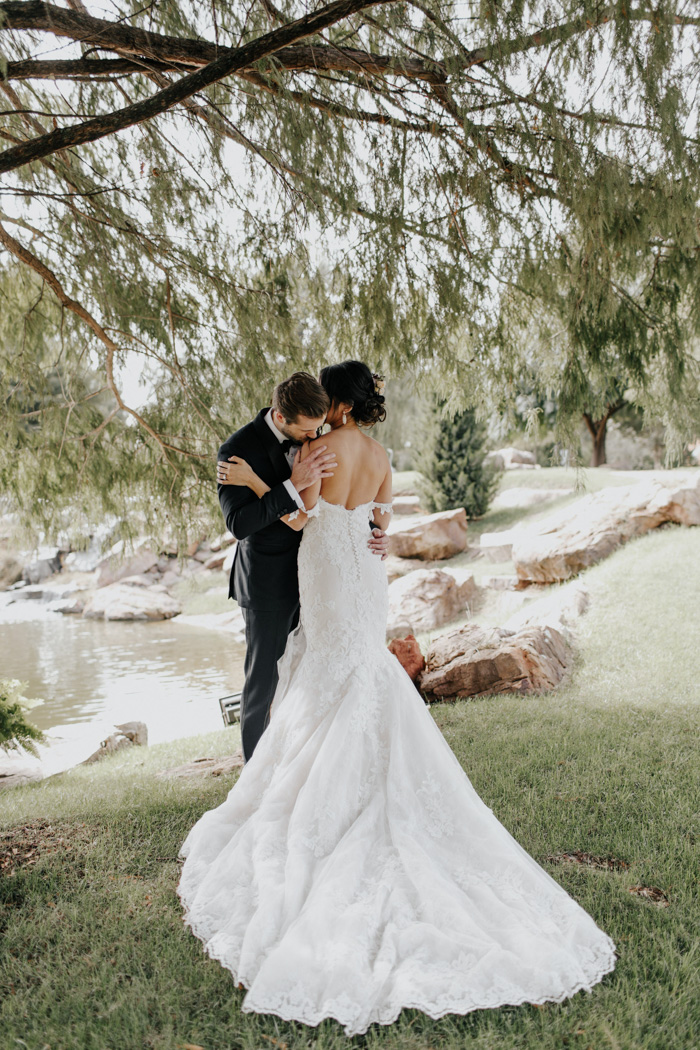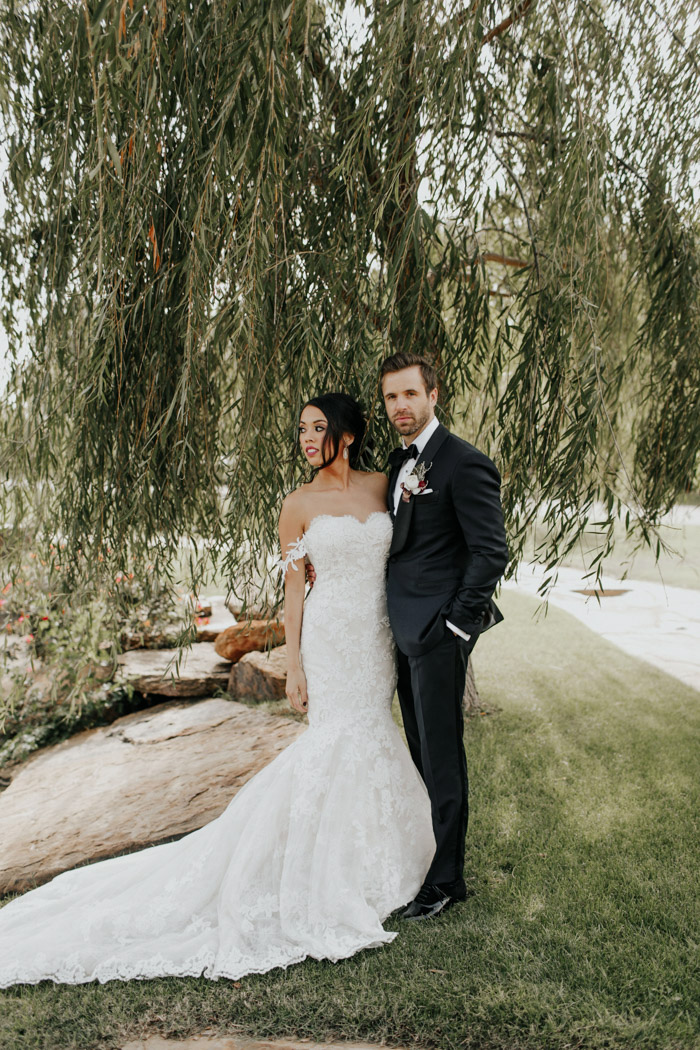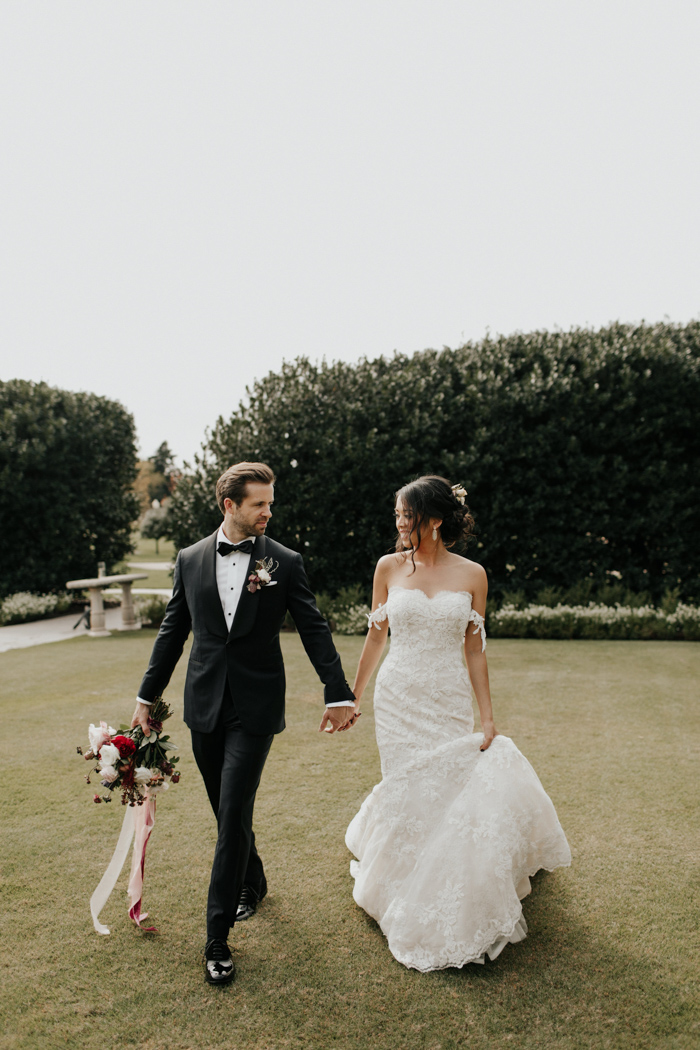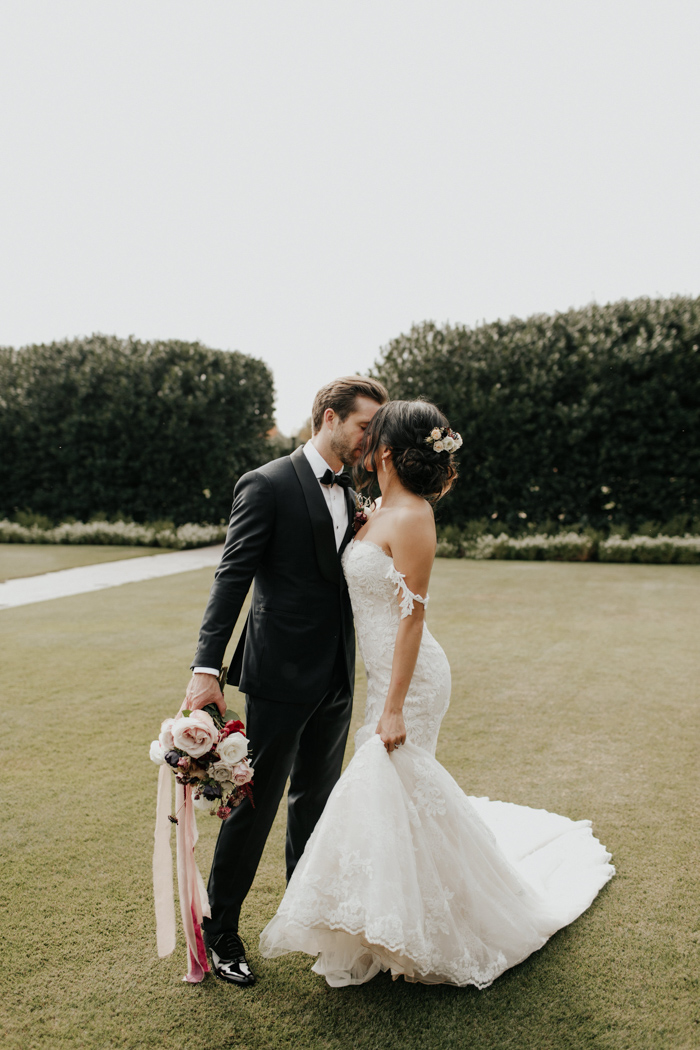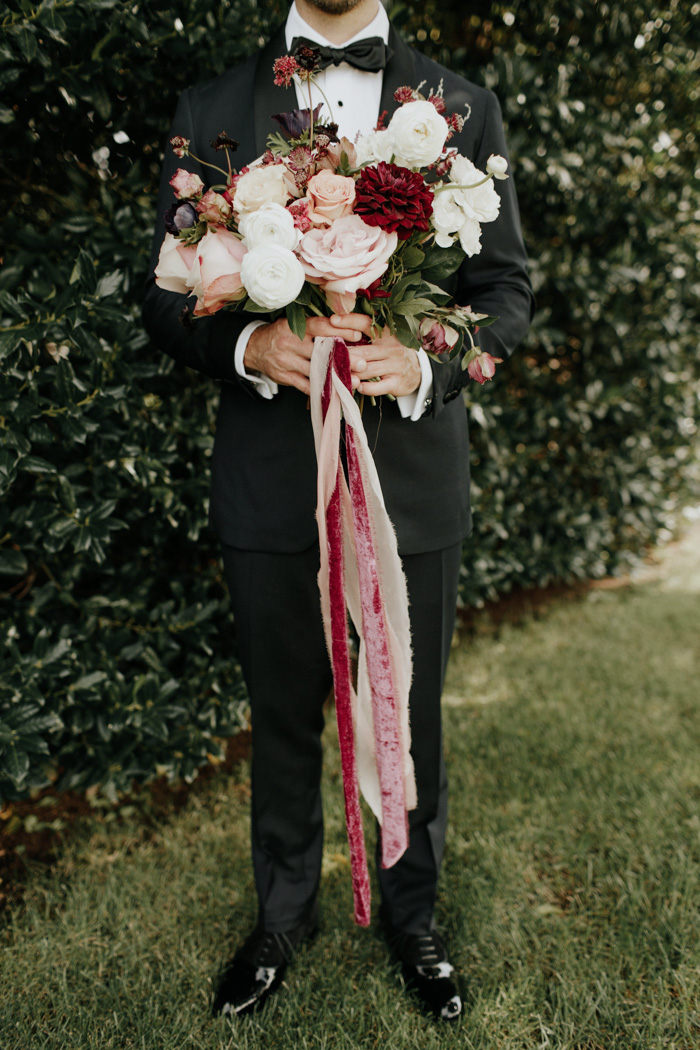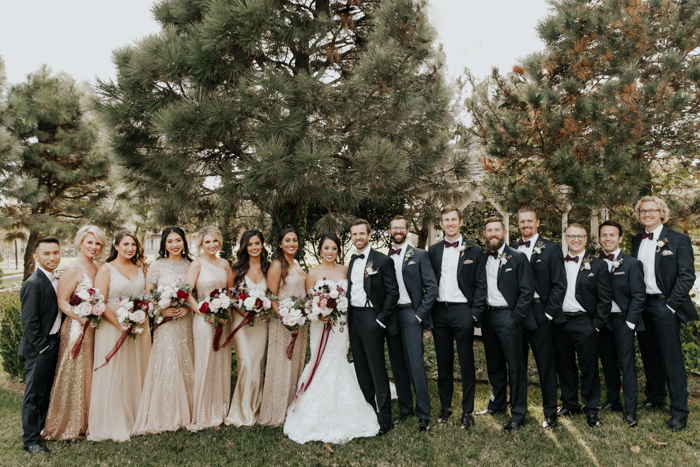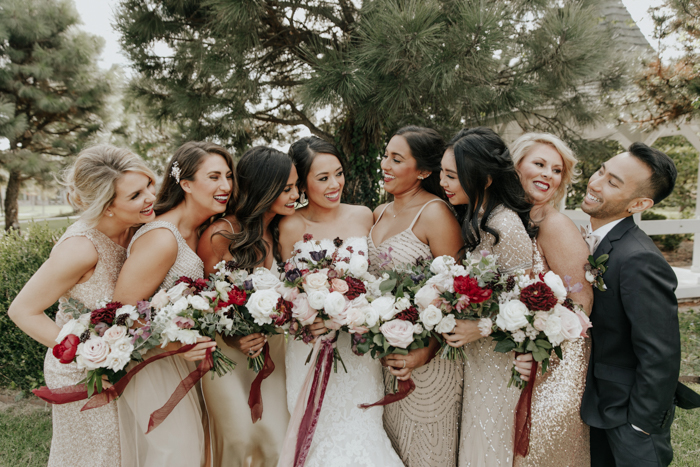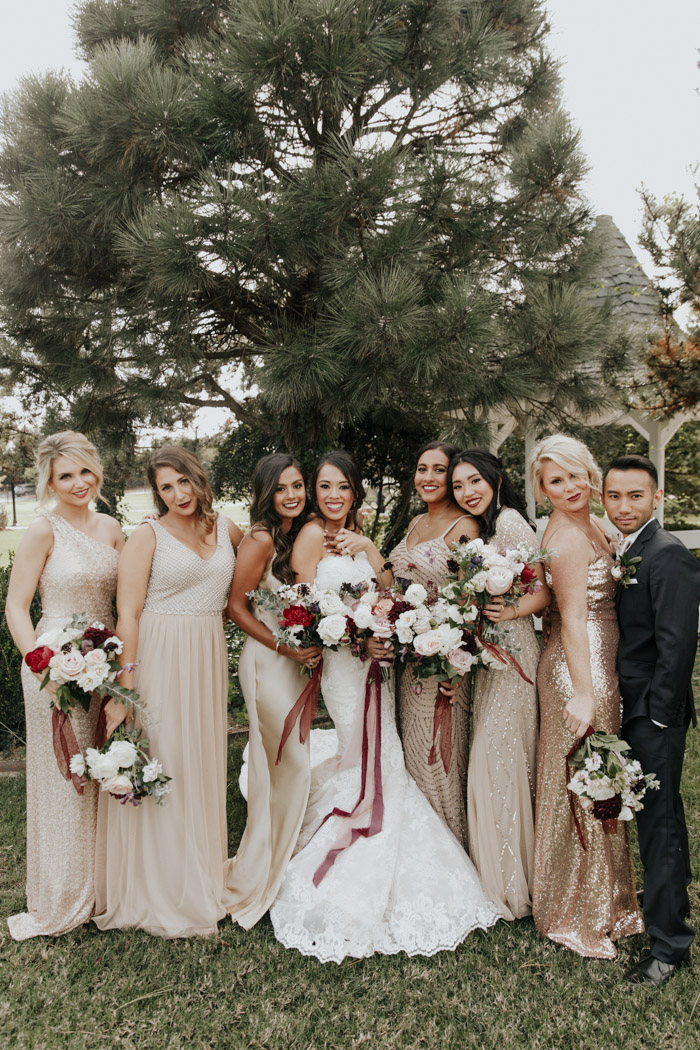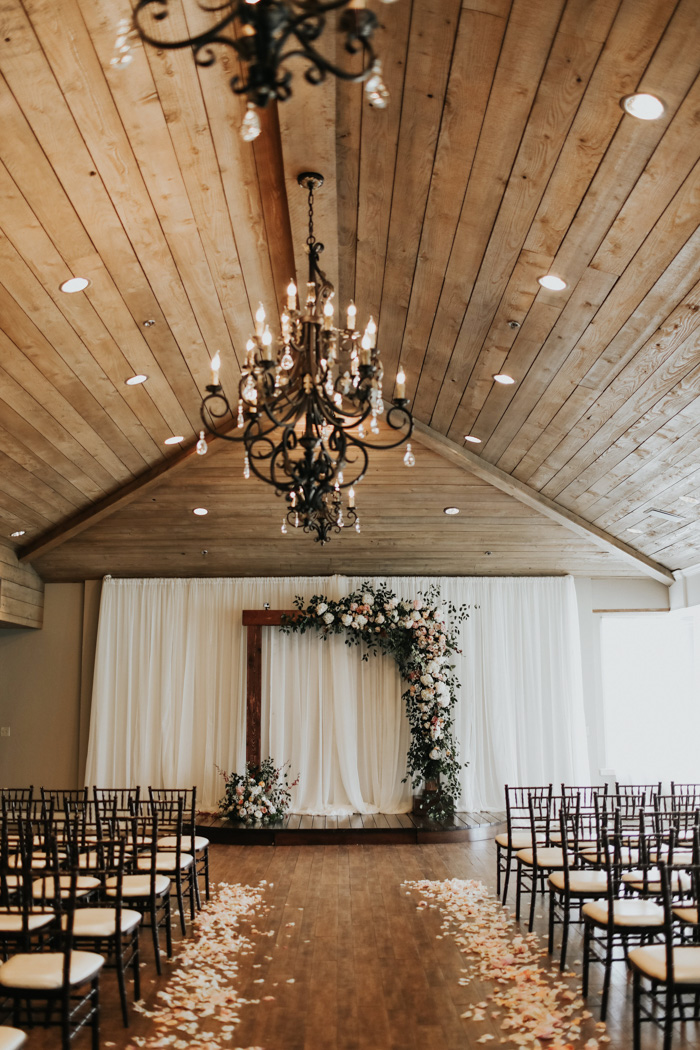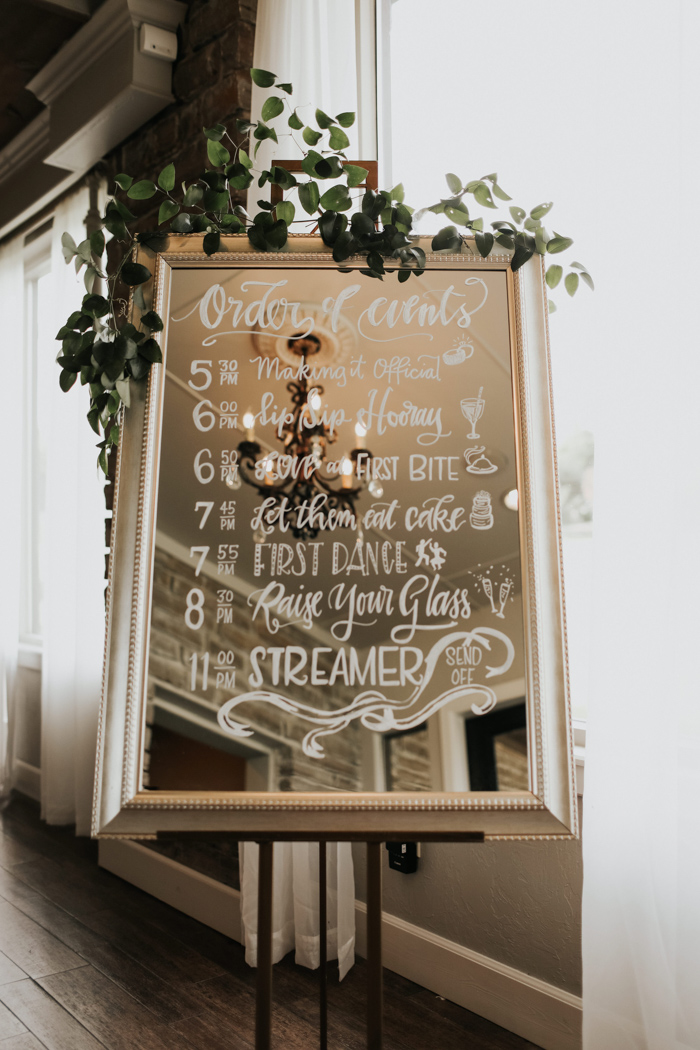 If I had to pick just one of the most memorable moments of the day, it would be when James shed some tears during our vow exchange. At that point we had been together for about 7.5 years, but I had never seen him cry before. We felt it would be important to write and personalize our own vows, and I'm so glad we did. Seeing him tear up made my heart burst with emotions, and everything about that moment was perfect. There wasn't a dry eye in the crowd.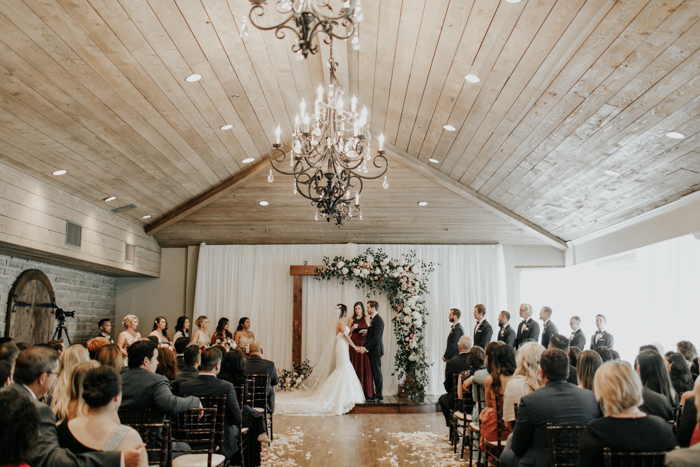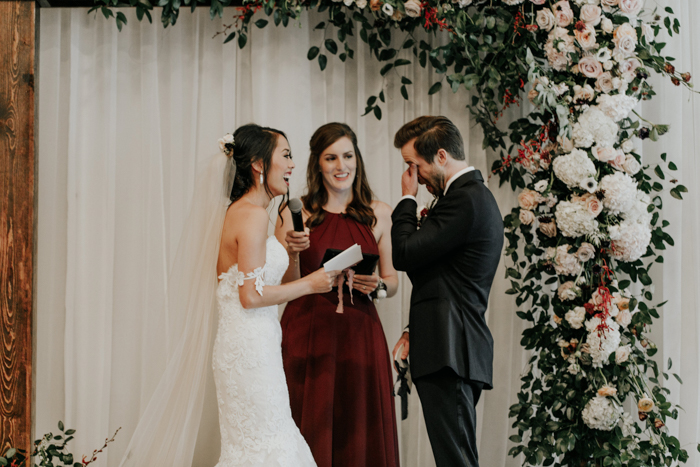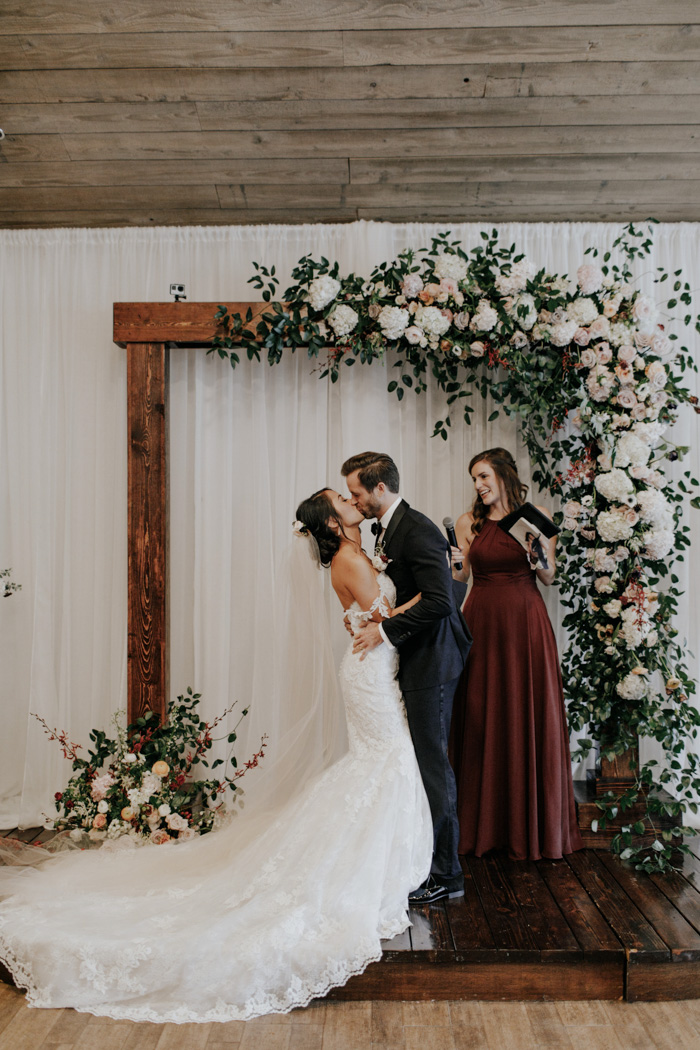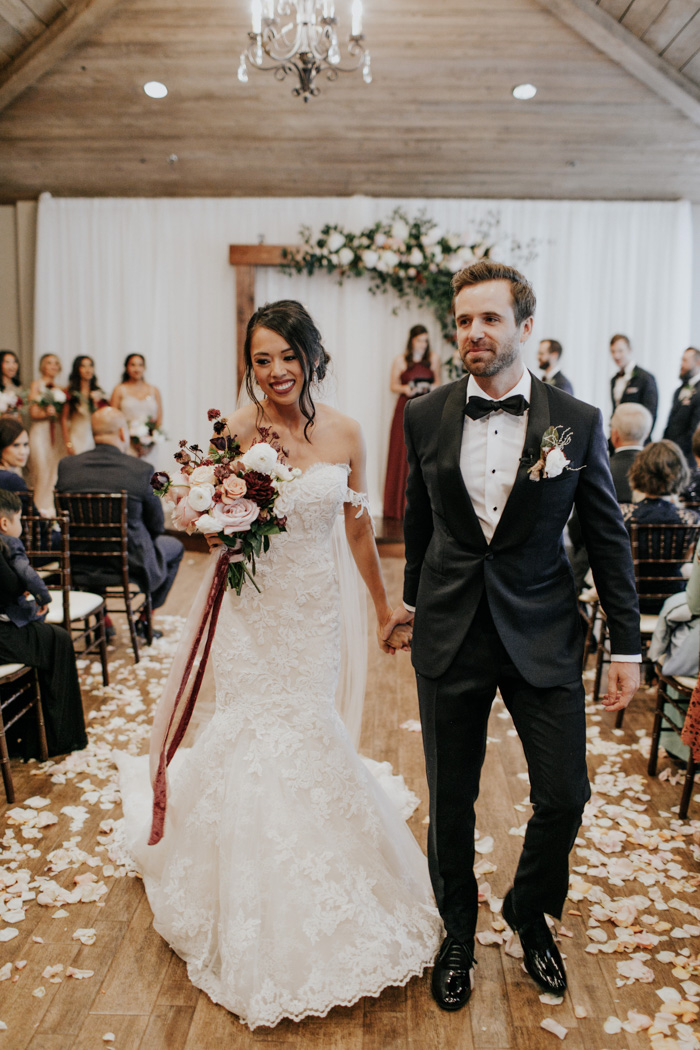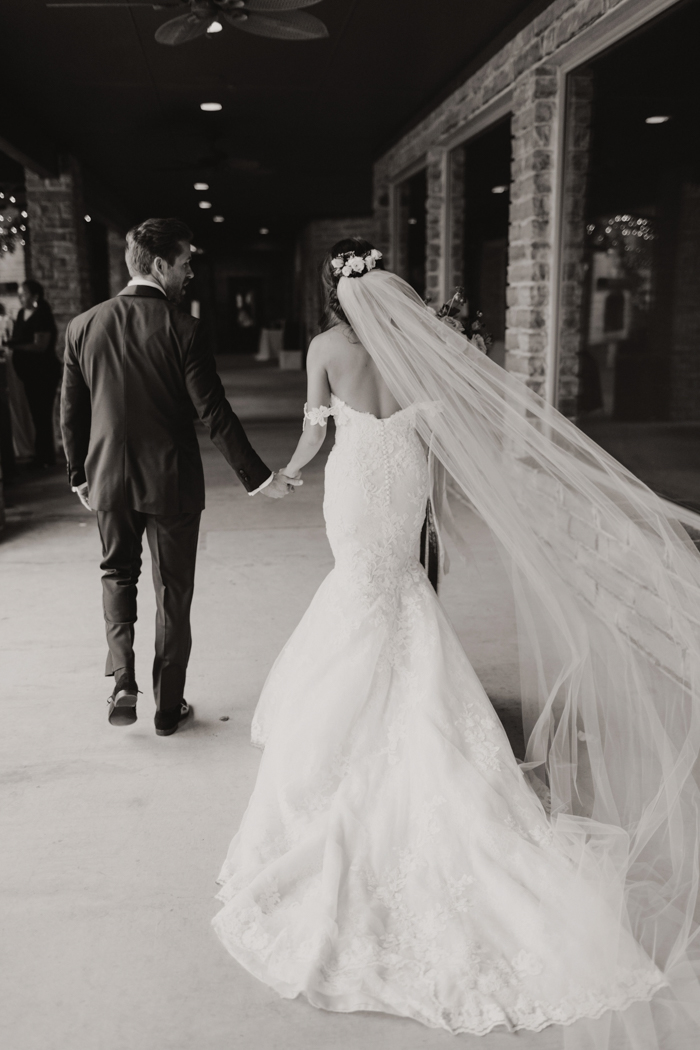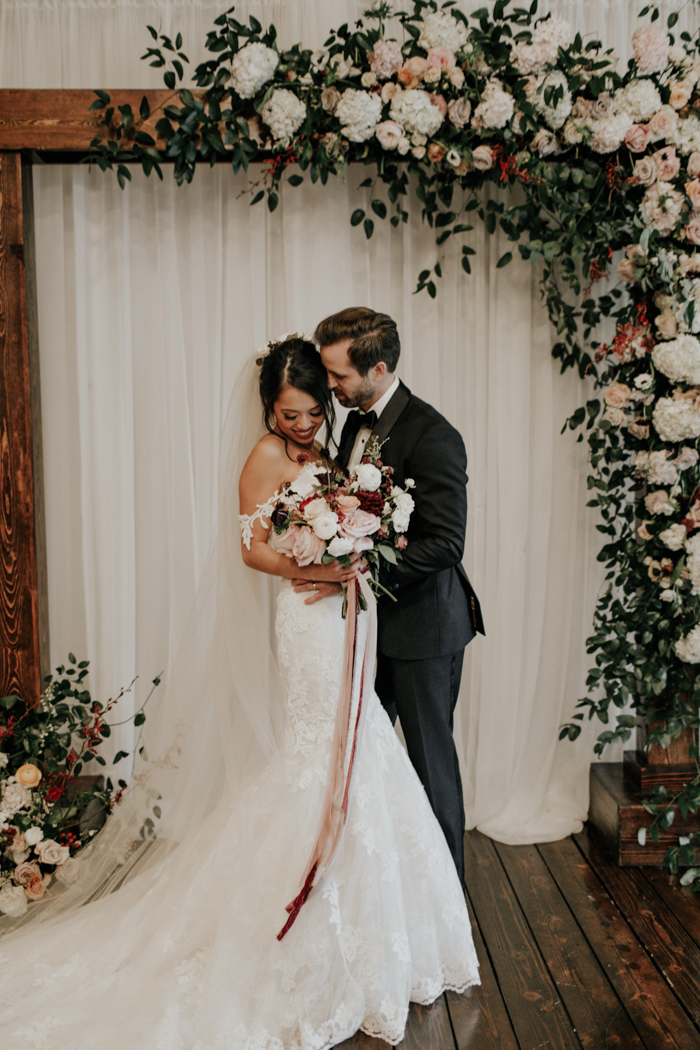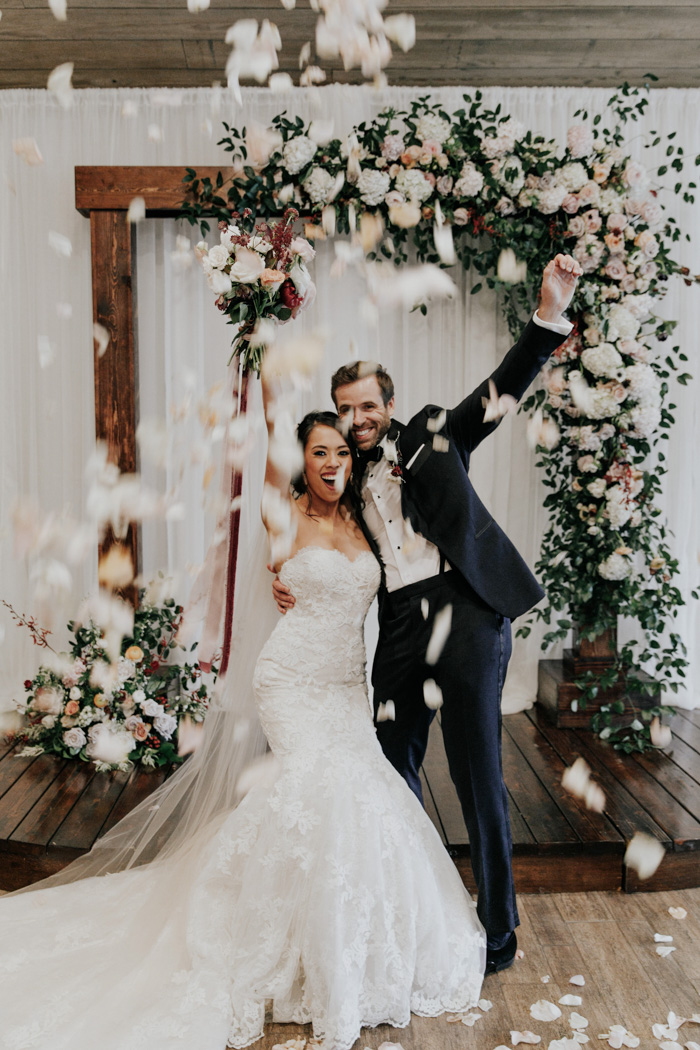 Growing up, I always dreamt about what I would look like on my wedding day, and that image always included a long train. That said, I never dreamt I would cry when I found my dress, but when I put that baby on, "the moment" was so real. I had never felt so beautiful, and it was everything I could've wanted. It had the most romantic lace and beaded details throughout the gown. I made the dress my own by turning an extra beaded applique into removable off-the-shoulder sleeves. I felt amazing in it!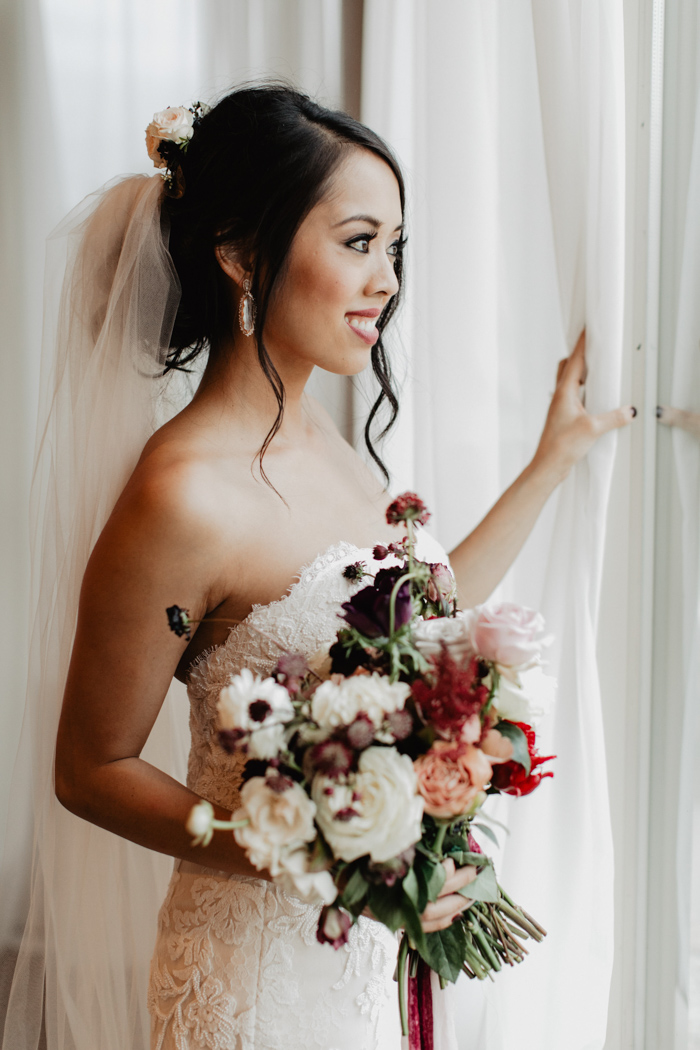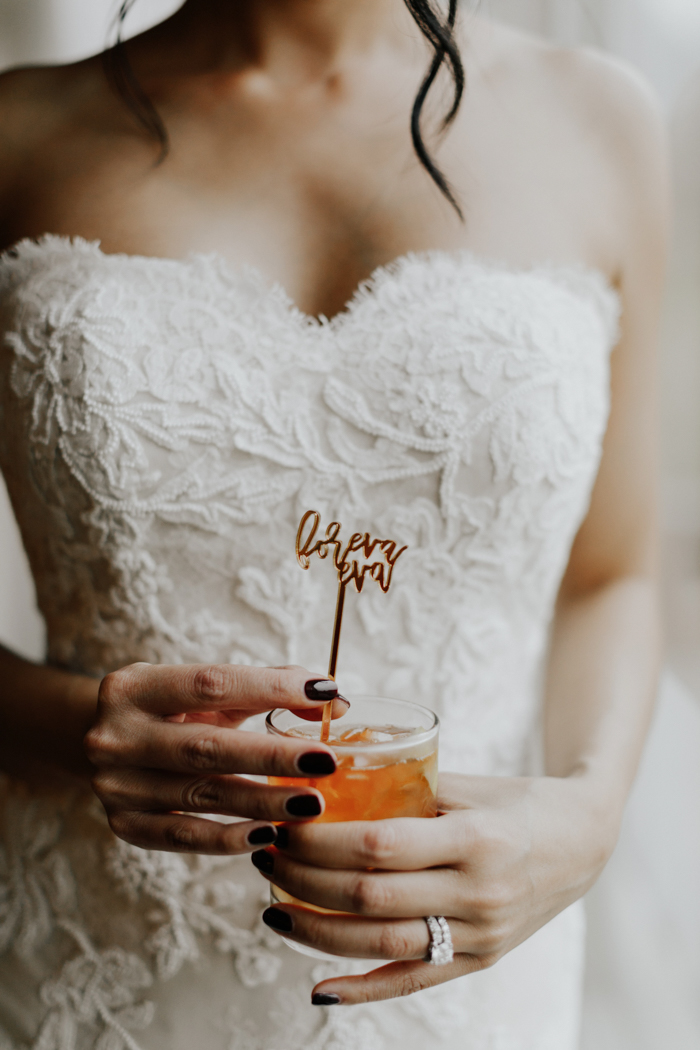 As part of Vietnamese tradition, the bride and groom will change into their 'ao dai' while visiting with guests and toasting to a happy marriage during dinner. Both our ao dais were custom made in Vietnam during my mom's yearly visit. I also wanted a dress that would be easy to move in on the dance floor, so I changed yet again into a great backless slip dress from Lovers and Friends that gave me moves like Jagger all night.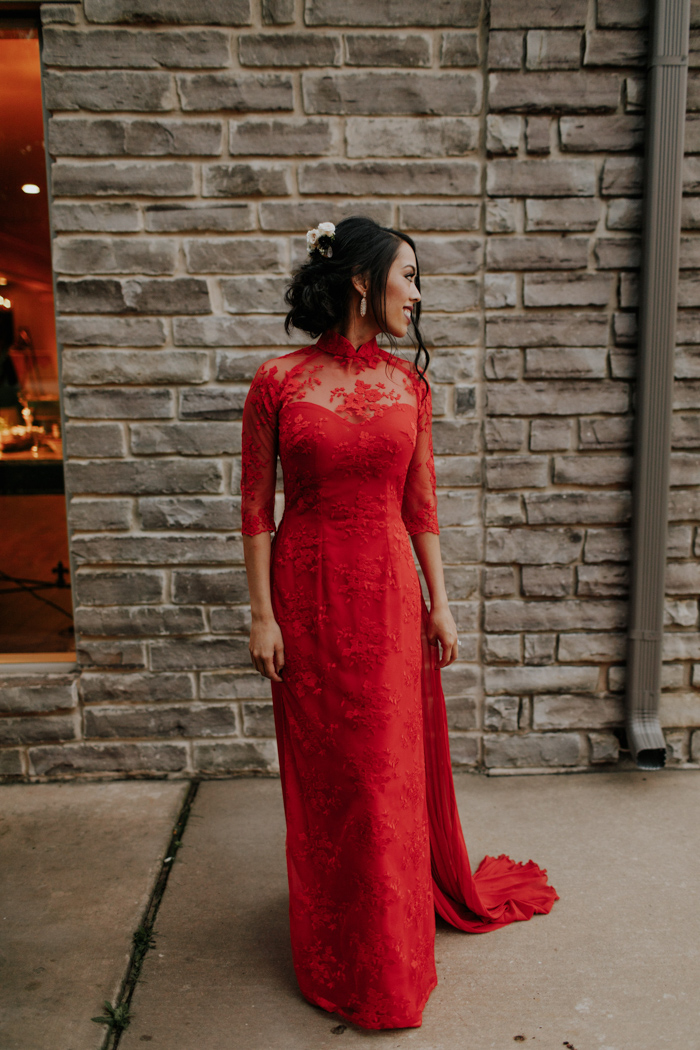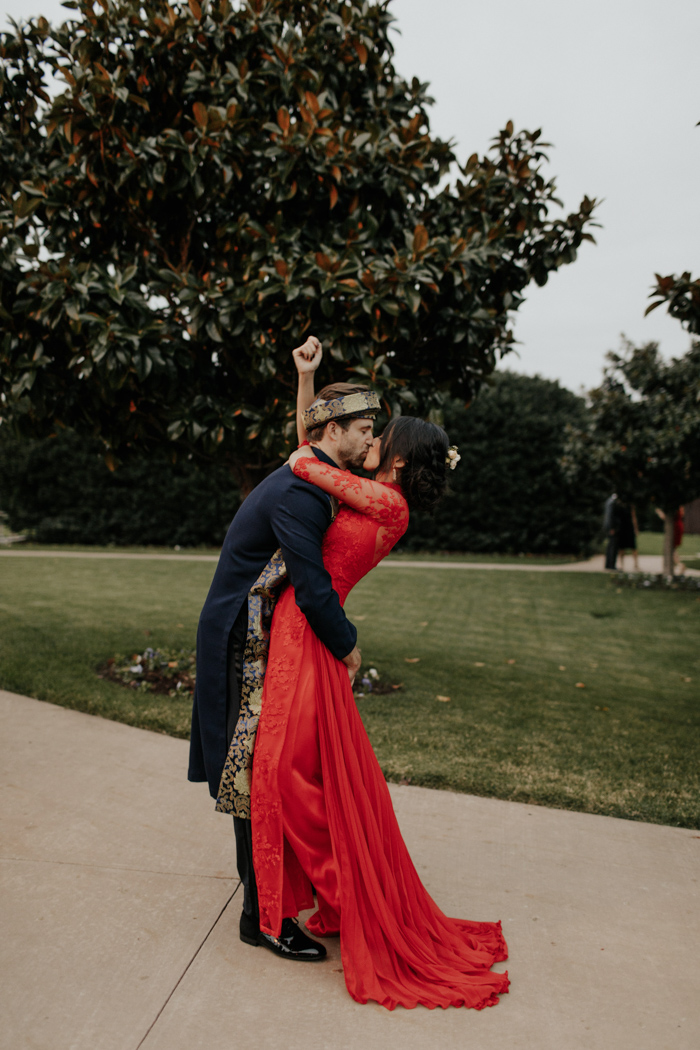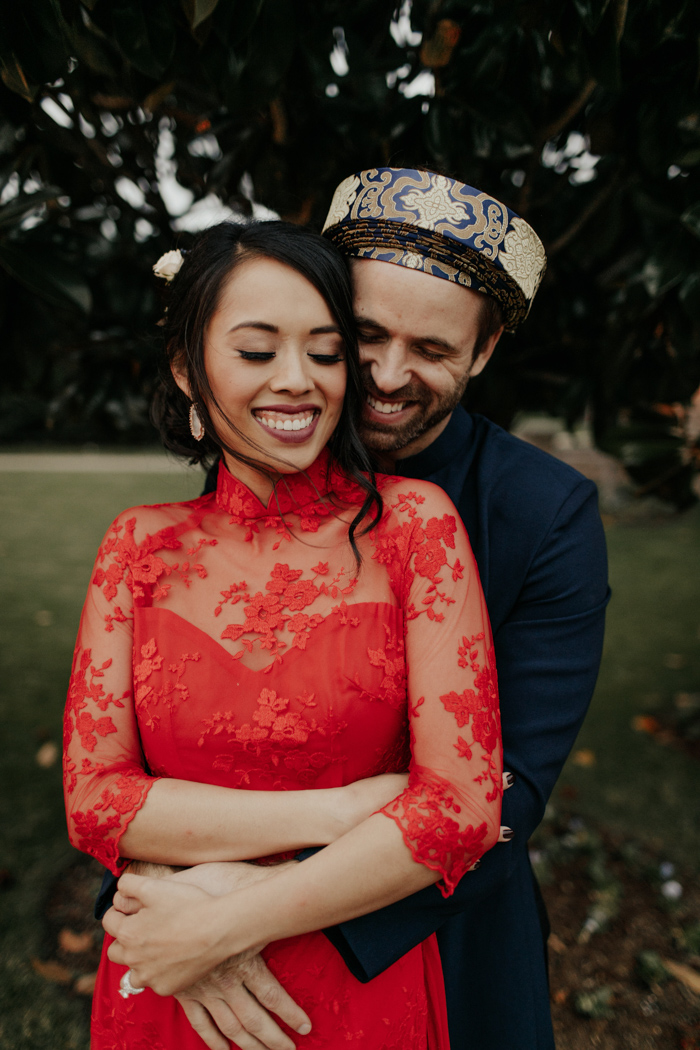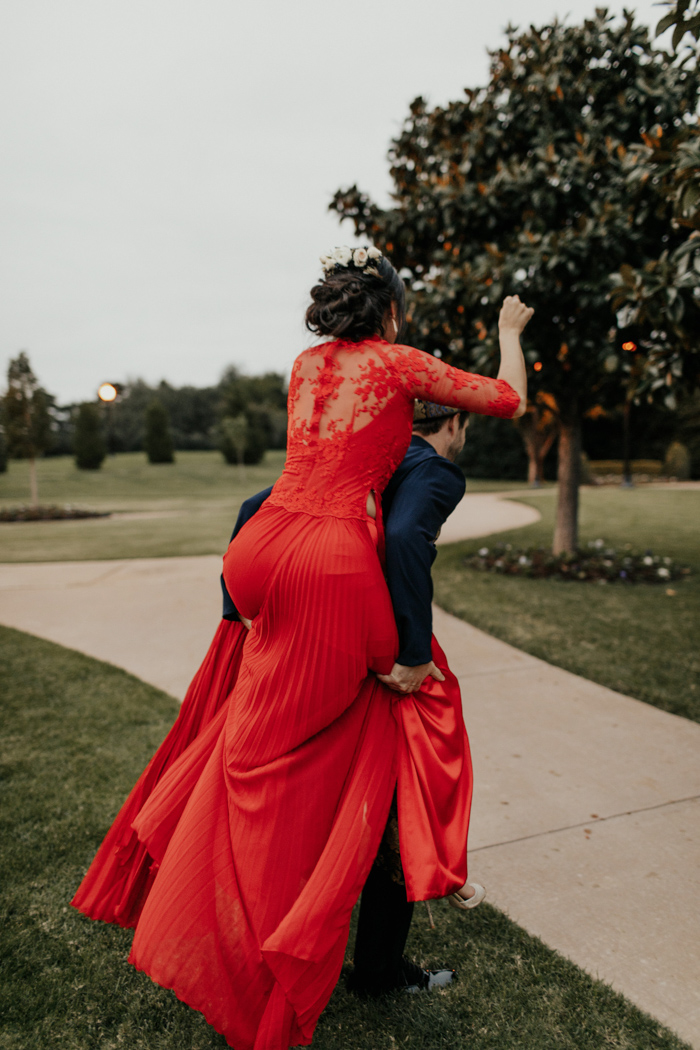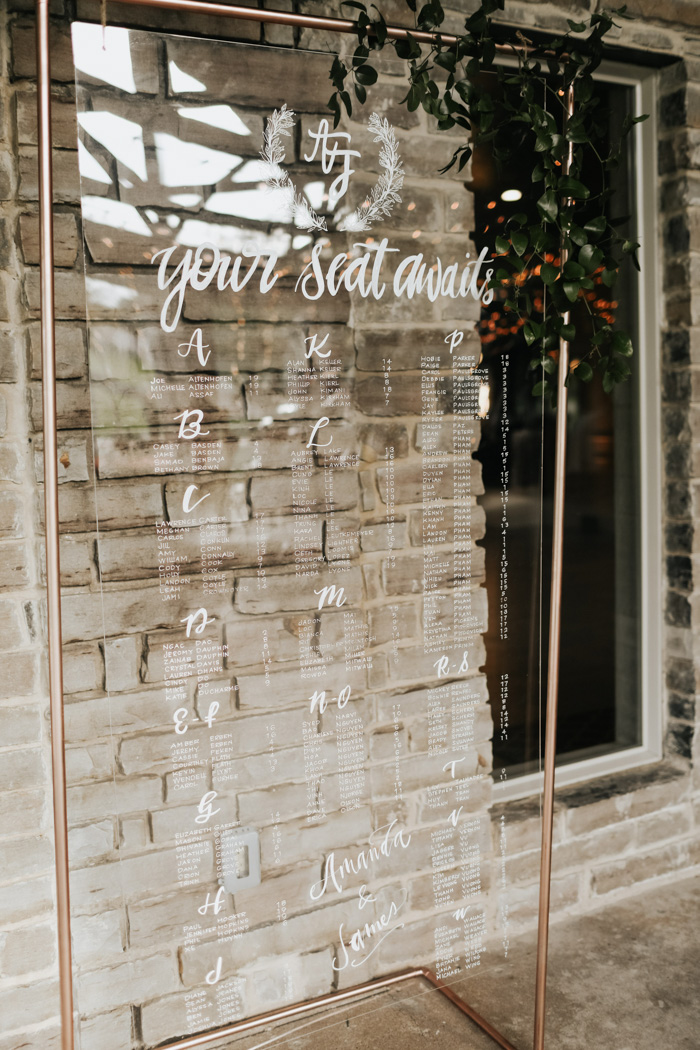 I'm floral obsessed and knew I wanted heavy flowers where it mattered. I told my florist my floral vision was "organized chaos." I wanted everything to be intentionally unintentional. When my florist knew what I was talking about right off the bat I knew she was my girl! I also knew I wanted the sensation of dancing under the stars with flowers dripping all night. We accomplished this with lots of string lighting and a stunning flower chandelier over the dance floor.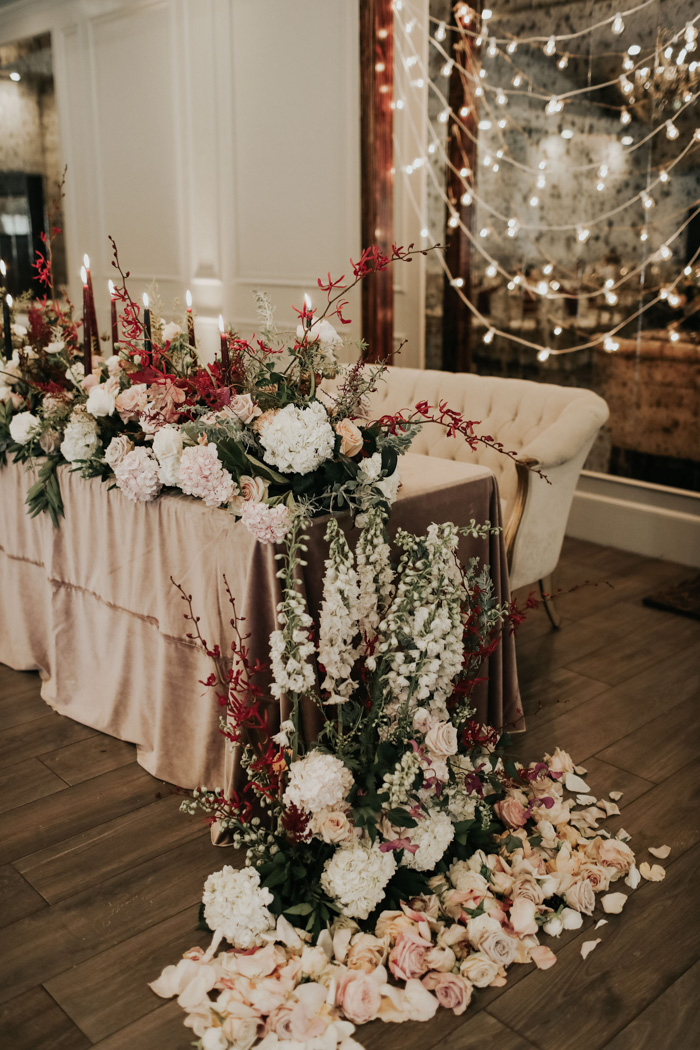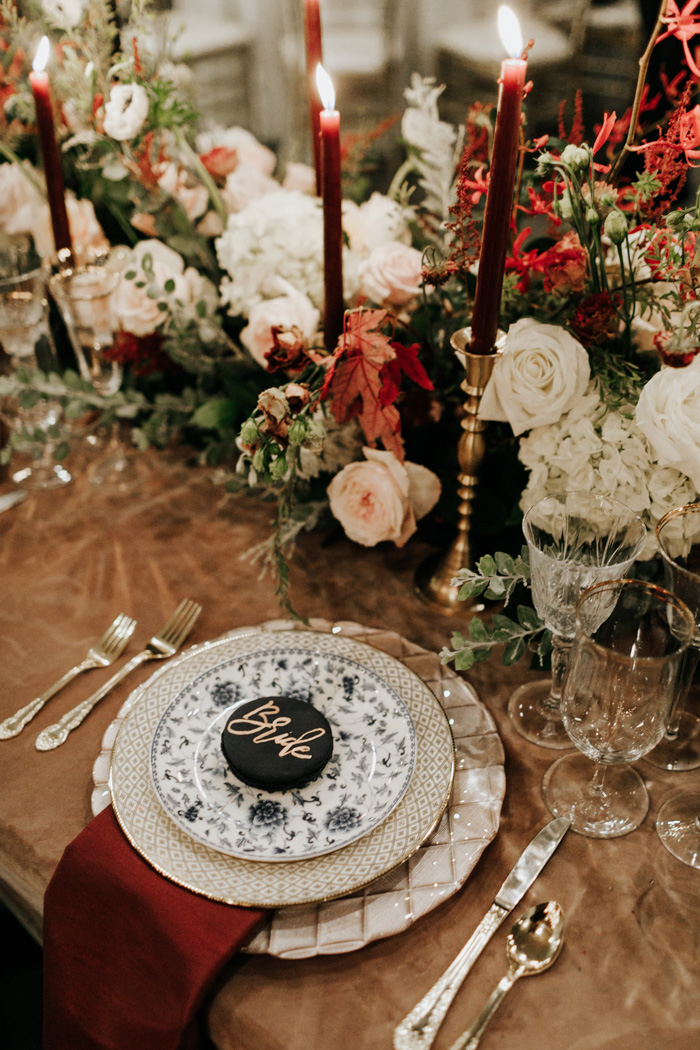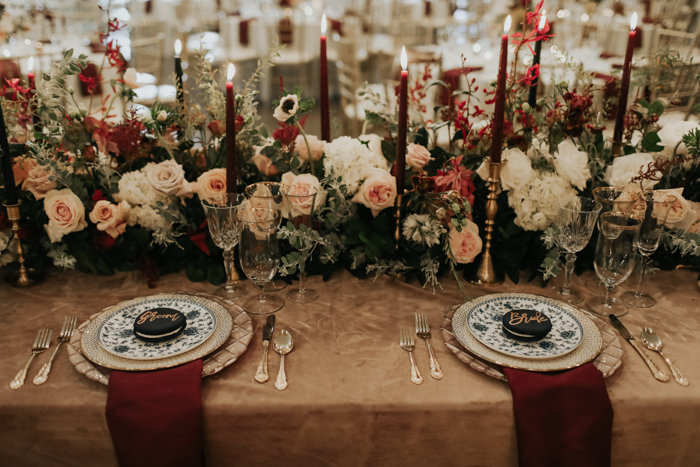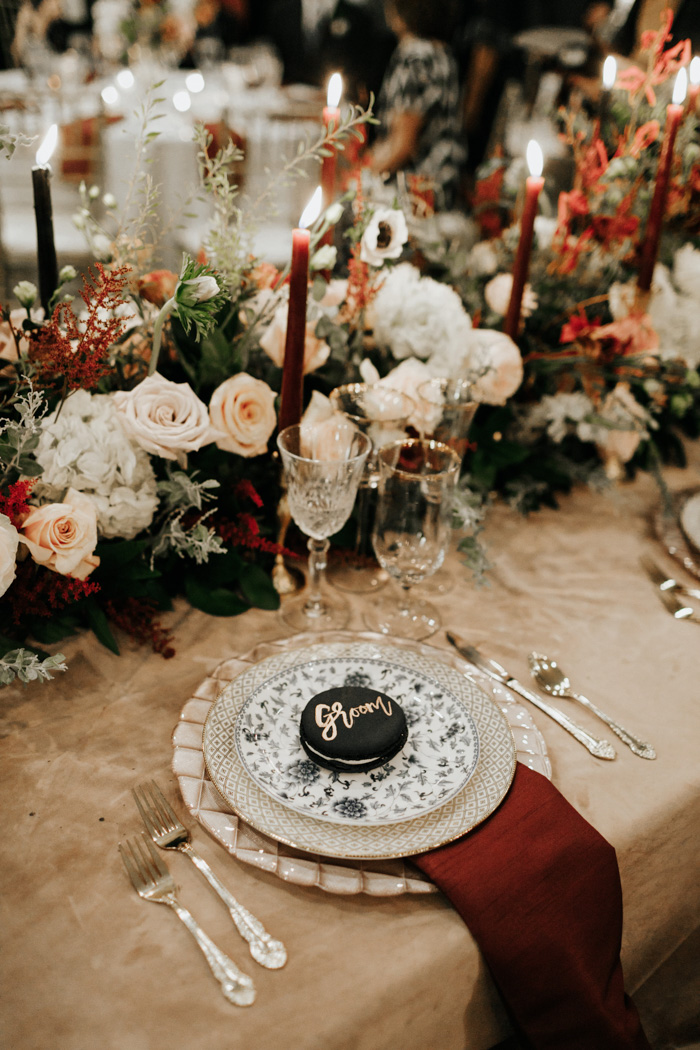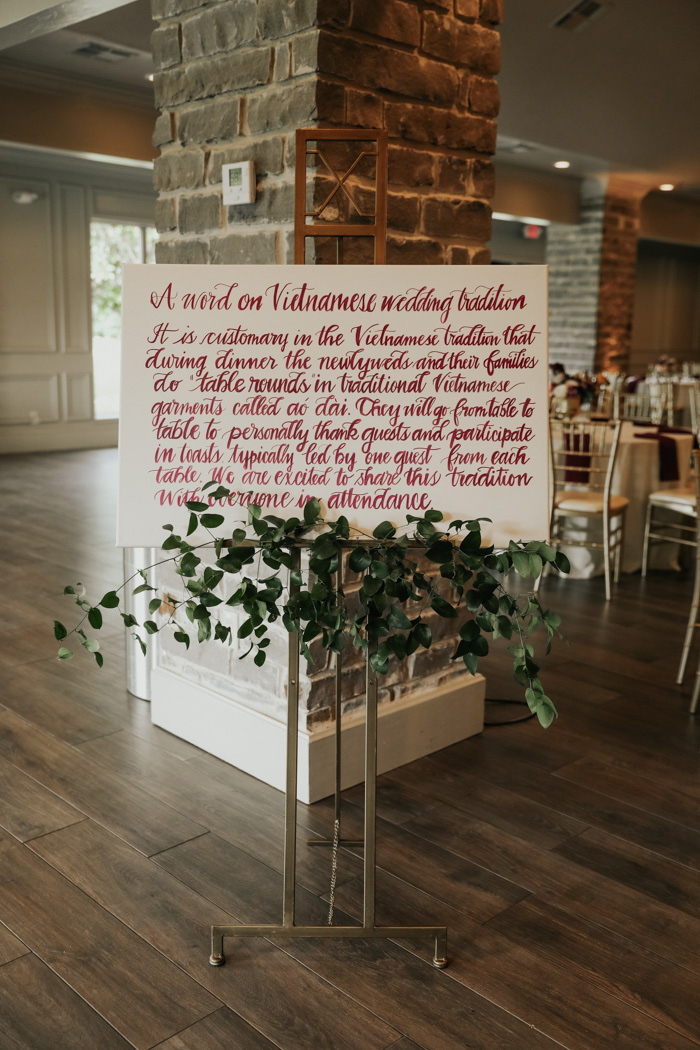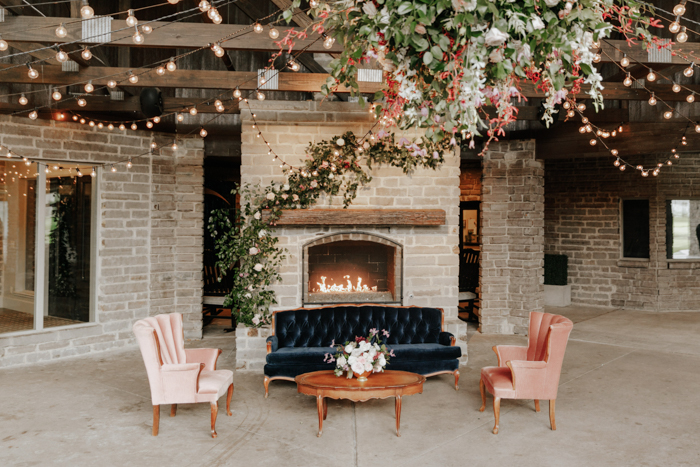 James is an avid whiskey connoisseur so we decided to do a whiskey tasting for our guest during cocktail hour. We brought in some local Kansas City whiskey that James loves such as Rieger and Tom's town, along with other ones he adores. We also made one of our signature cocktails a horse feather, which is a staple whiskey cocktail around the Kansas City area. Everyone at the wedding was a huge fan of the tasting and cocktails.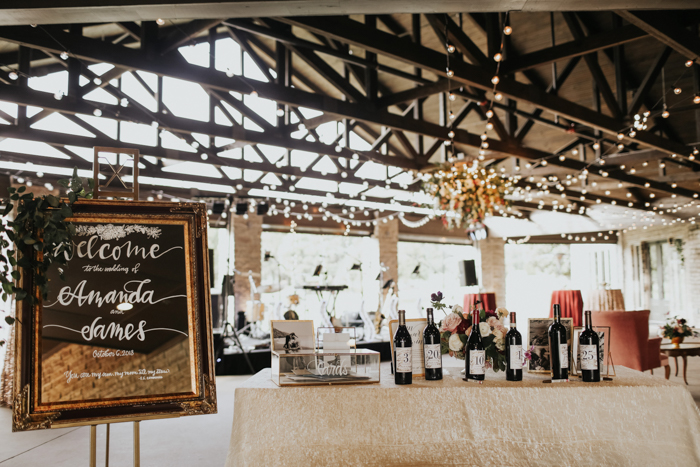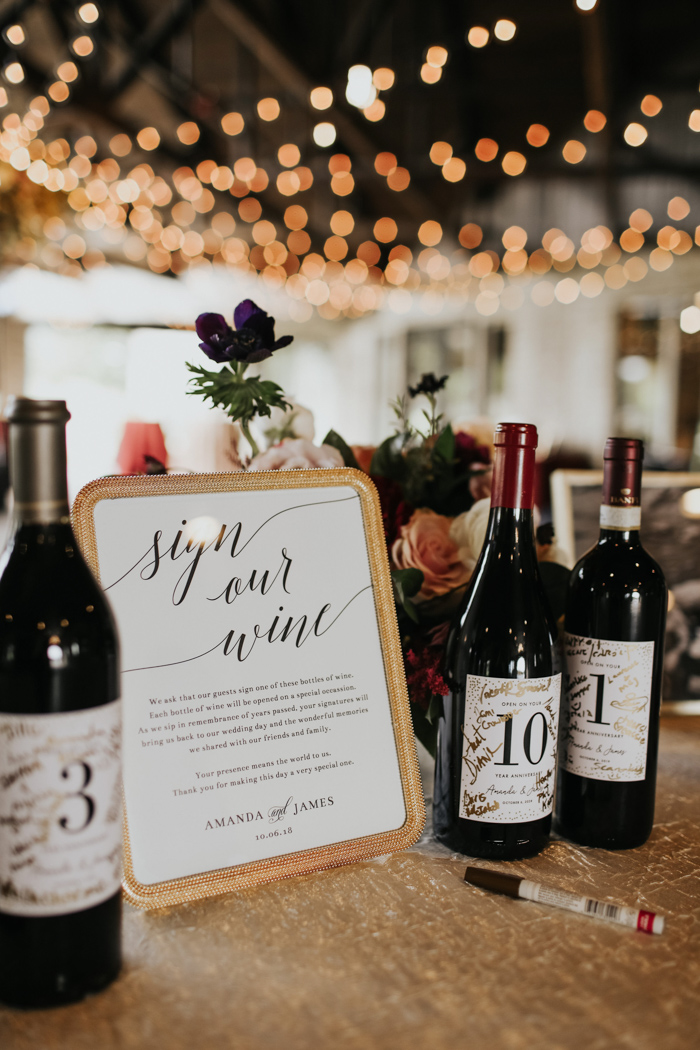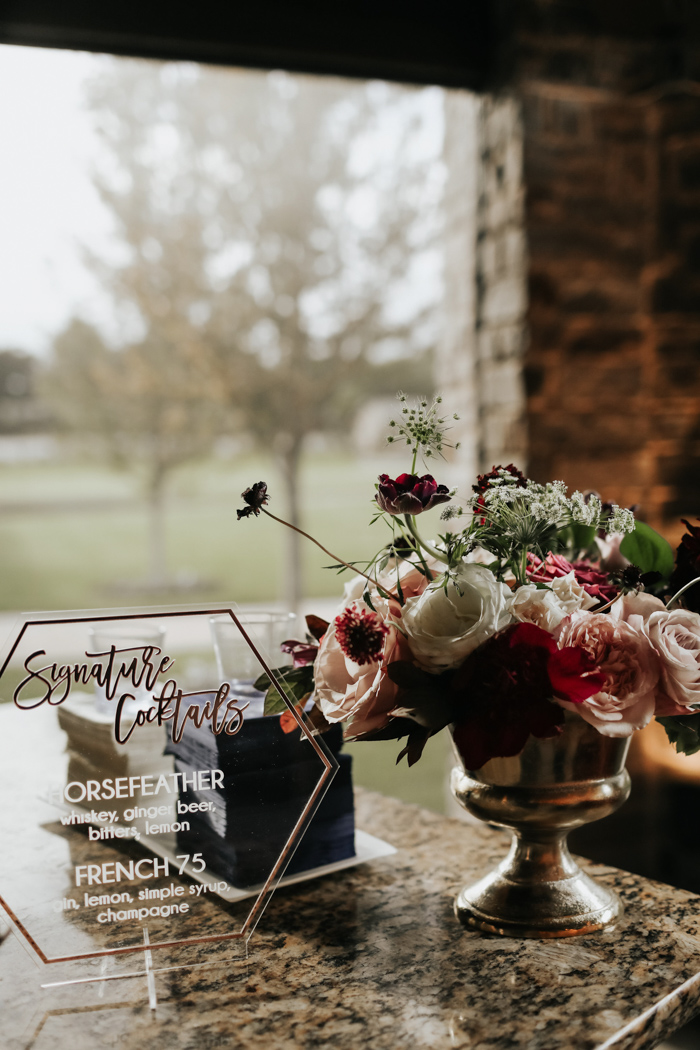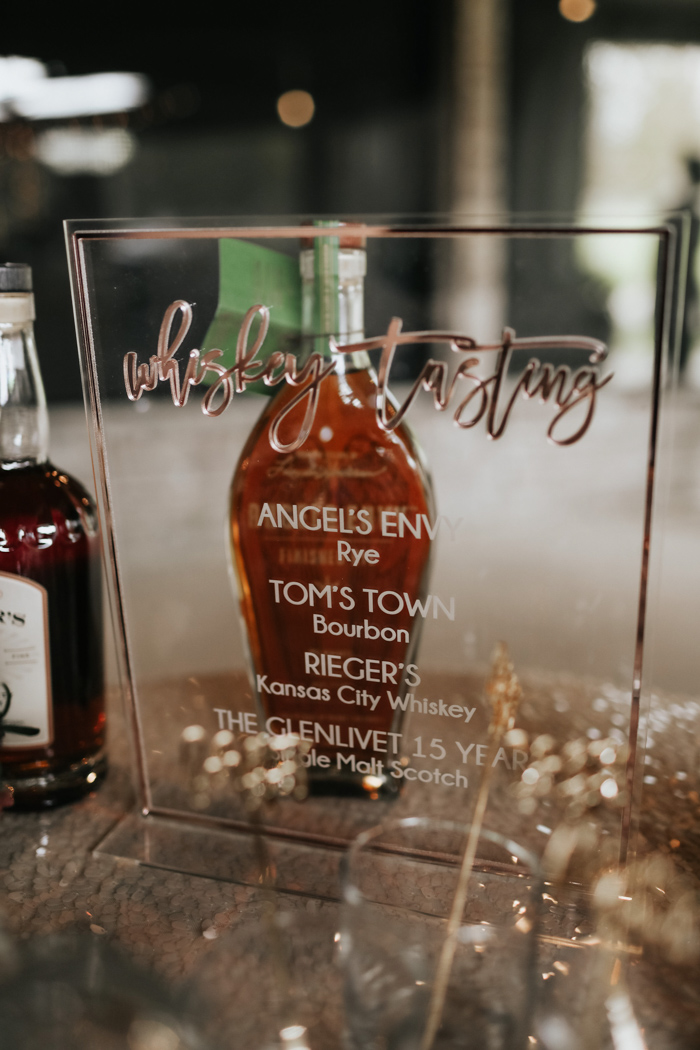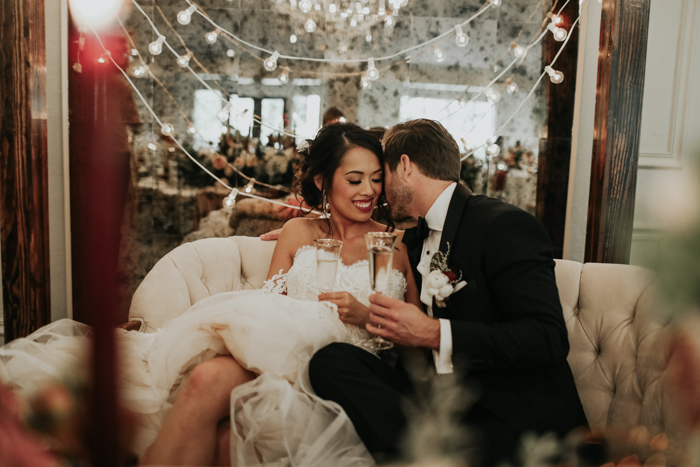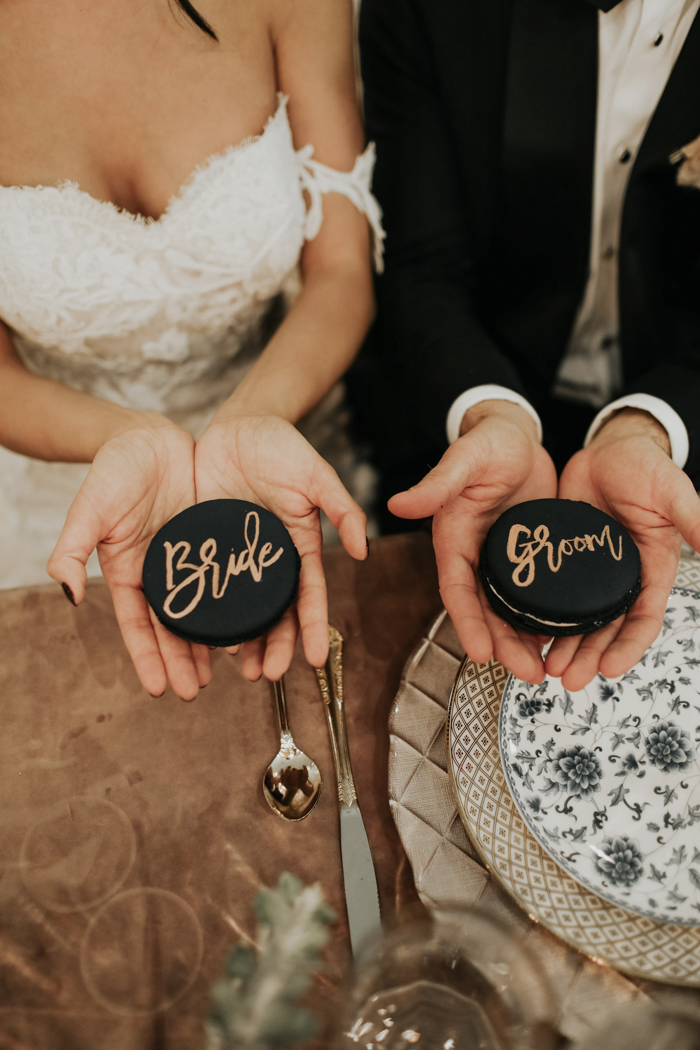 The most important wedding planning advice I can give is to hire a great wedding planner! Ariana, with Aisle Be With You, was a godsend! She worked with me on bringing my vision to life and made it all cohesive, while also keeping a running budget along the way. Planners have connections to the wedding industry and work with different vendors every weekend. They can steer you in the right direction when it comes to selecting a team to achieve a certain vision. I know a lot of times people will cut out the planner to save money but I really believe that we ended up saving money by having the guidance of a planner. They will also answer all the big day questions by vendors, caterers, and guests and make sure your day goes as smoothly as possible.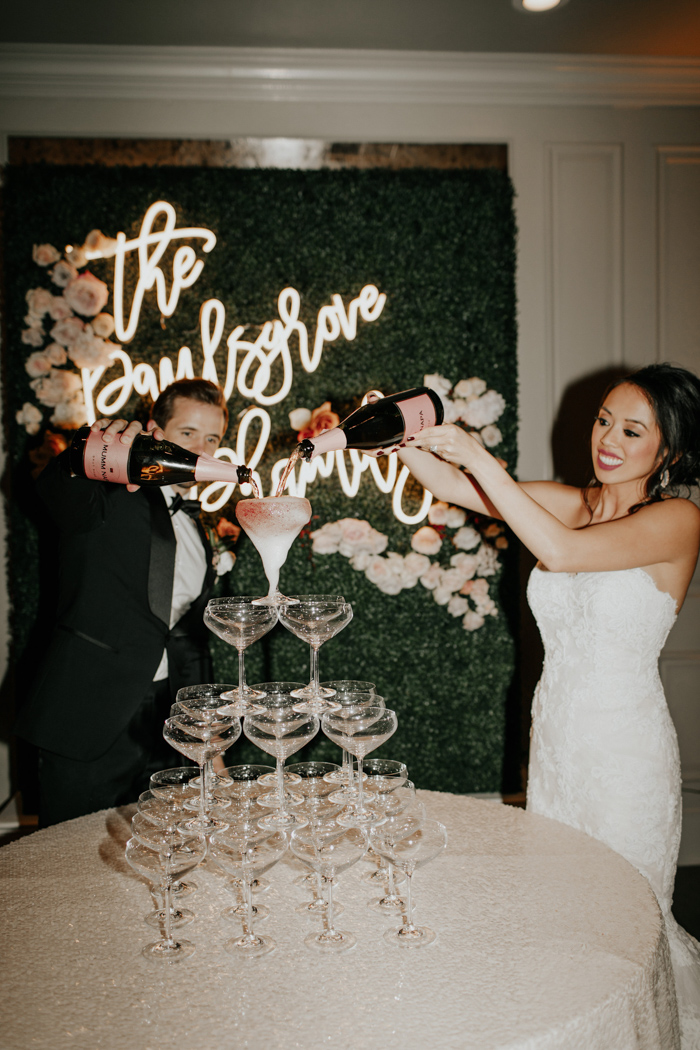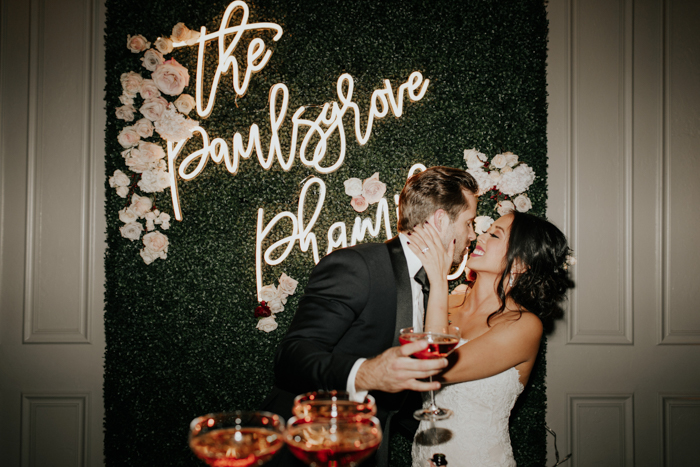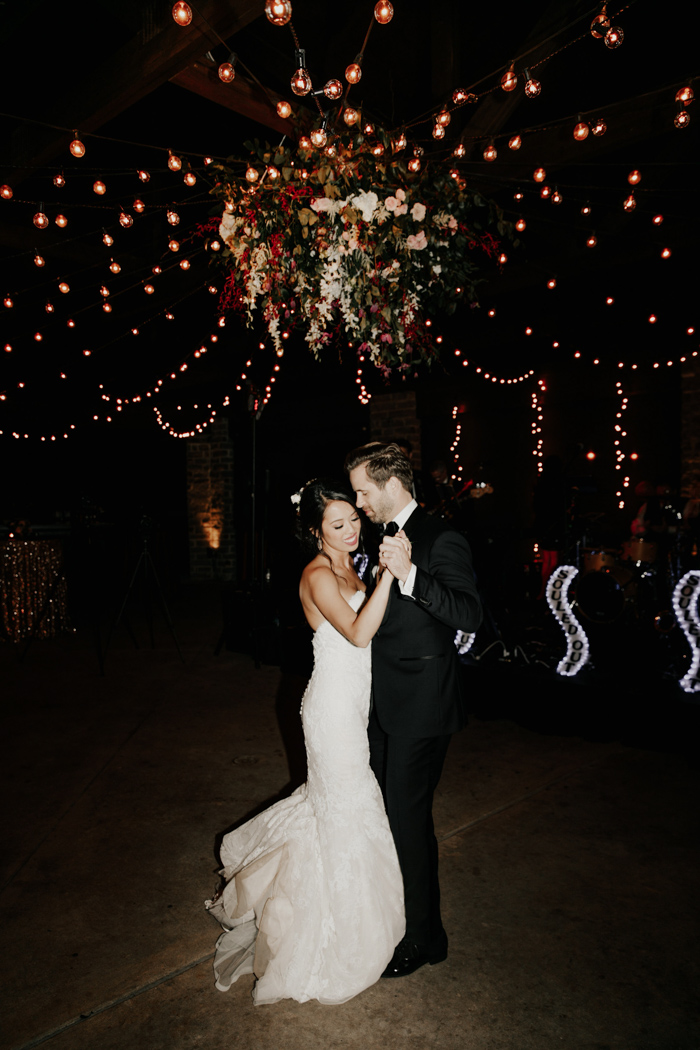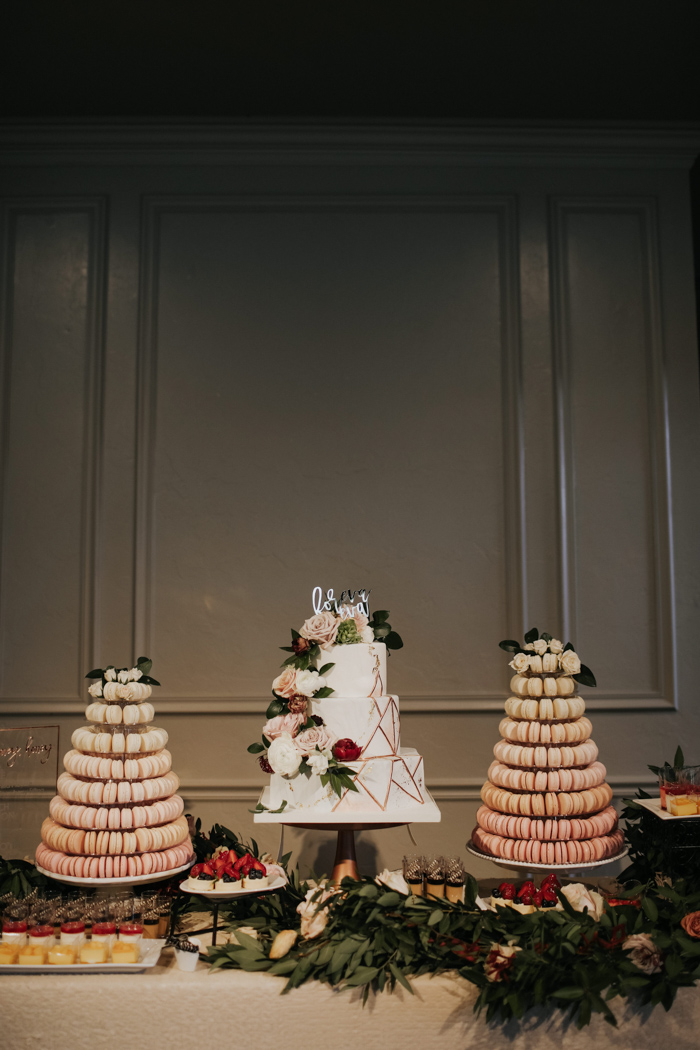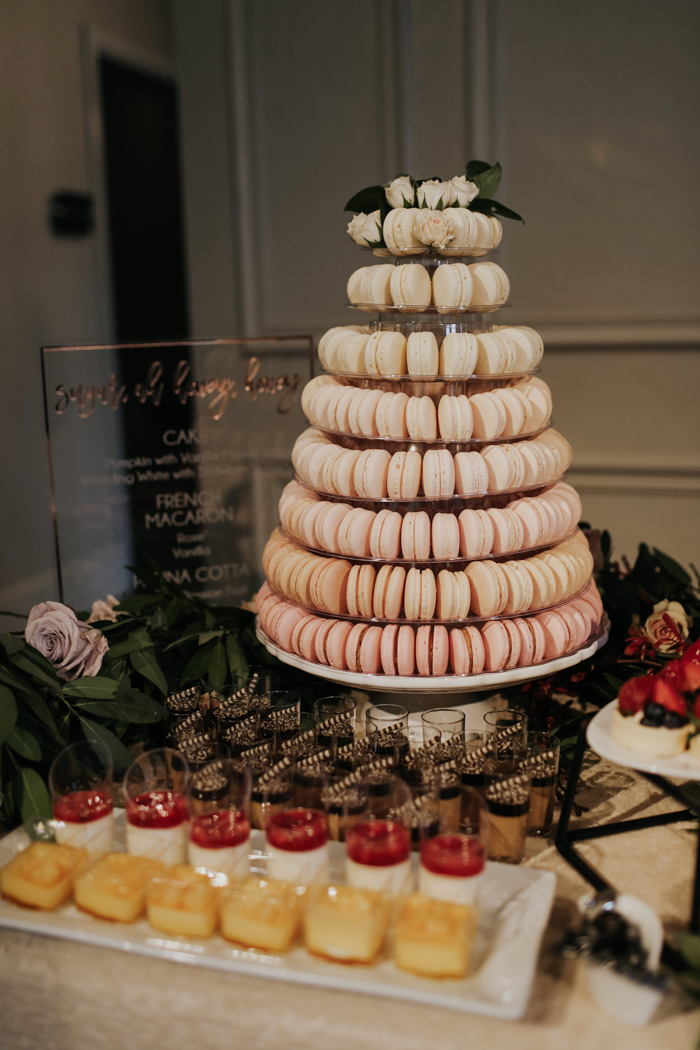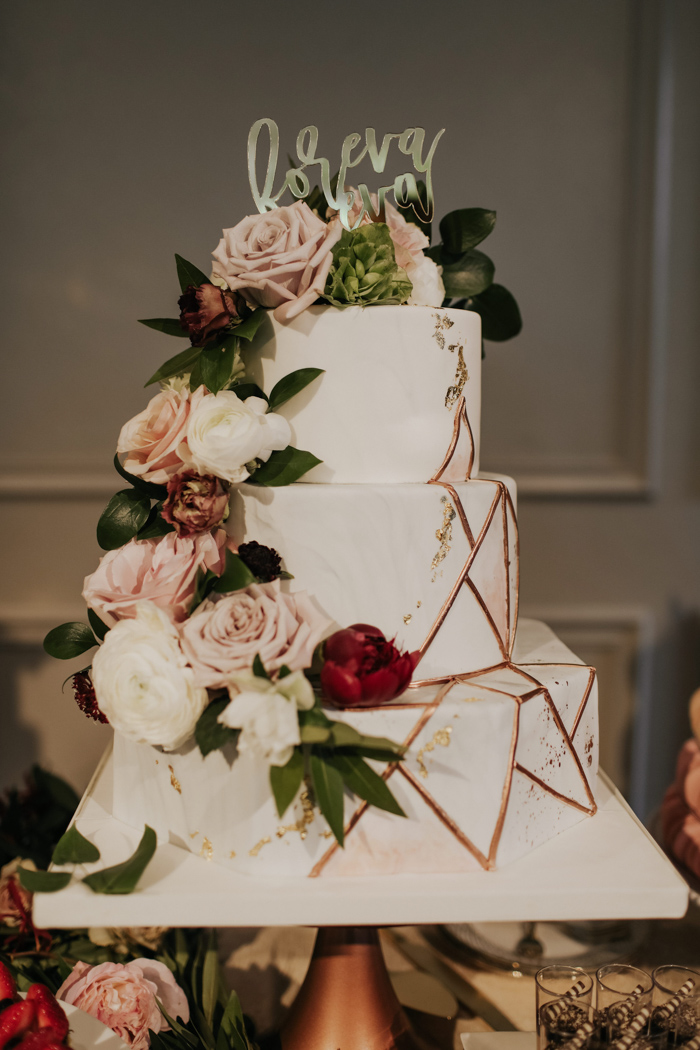 My husband surprised me by having our wedding band learn "What's Up" by 4 Non Blondes. For as long I can remember, that has always been my go-to karaoke song. I'm a horrible singer, too! For some unknown reason, when I sing that song, I drop about 3 octaves lower than my actual voice. Close friends and family always associate that song with me, and every time they hear it I'll usually get a text about how my song is on! When James was planning this with the band, he told them that I would most likely be tipsy and, no matter where I was, I would get really excited, run on stage, grab the mic, and start singing. I did exactly that and the entire crowd sung along. It was a great time and a memory I'll never forget!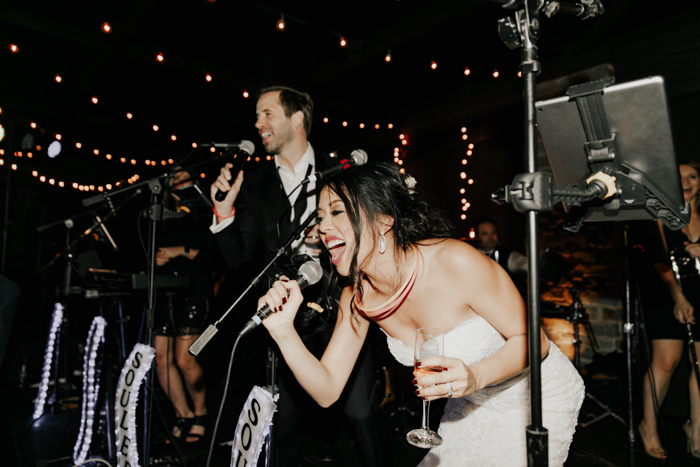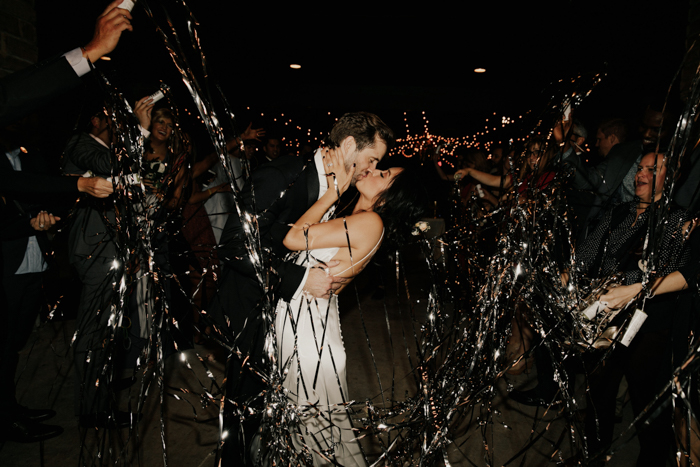 Congratulations to Amanda and James, and a big thanks to photographer Melissa Marshall for sharing this gorgeous Cole's Garden wedding! Love these classic-meets-modern vibes? This classic Columbia River Gorge wedding at Bridal Veil Lakes is Oregon at its finest