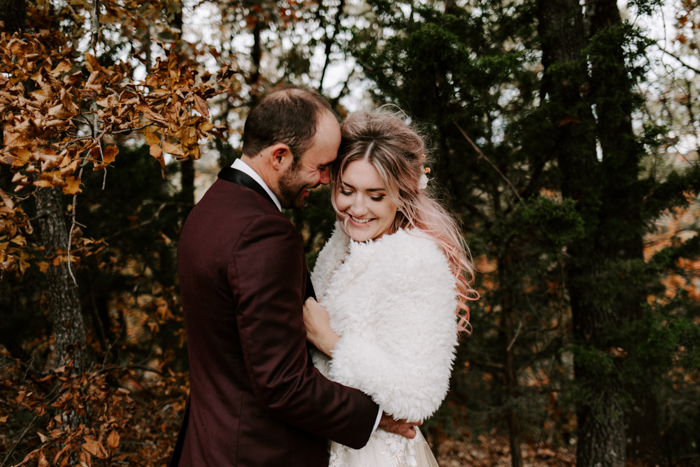 Nicole and Andrew's Thorncrown Chapel wedding was the perfect mix of moody and elegant! The couple chose the glass chapel for their ceremony because of its understated beauty and intimate, natural feel. Then, they treated their guests to an ultra-luxe reception at The 1886 Crescent Hotel that featured a moody palette and Victorian era-inspired decor. The bride, who is a master cake decorator at Sarah's Cake Shop, even made her own cake for the celebration! From the couple's chic style, which incorporated both modern and bohemian flair, to the personal details The Vintage Soul helped add to every moment of the day, this wedding made all our autumnal wedding dreams come true! Lucky for us, The Dogwood Collective was there to capture every angle!
The Couple:
Nicole and Andrew
The Wedding:
Thorncrown Chapel, Carroll County, Arkansas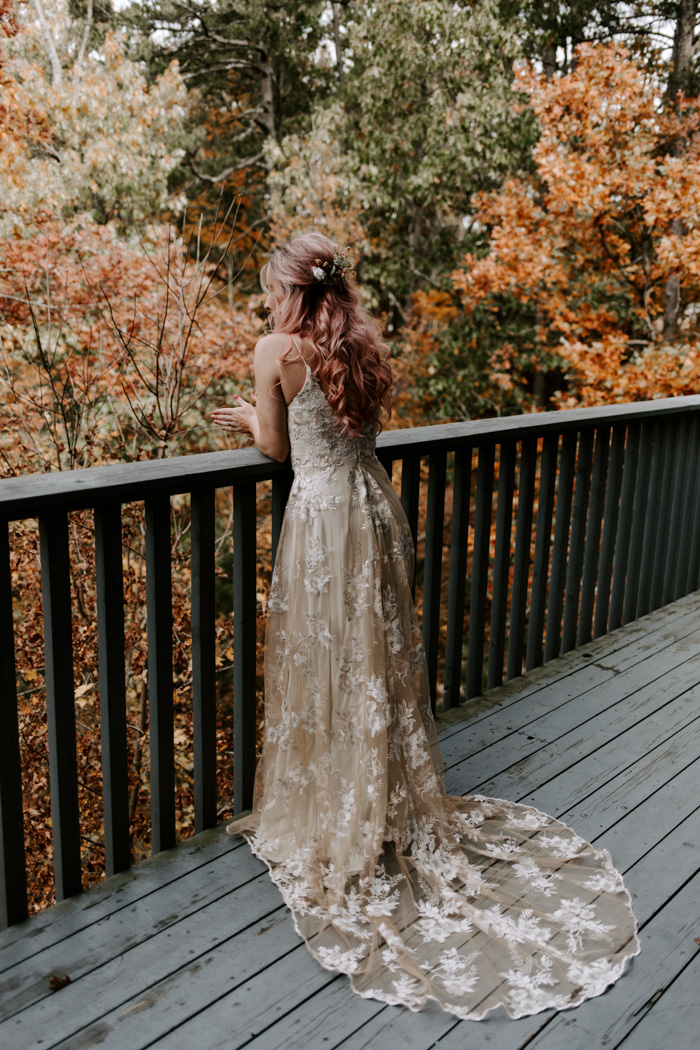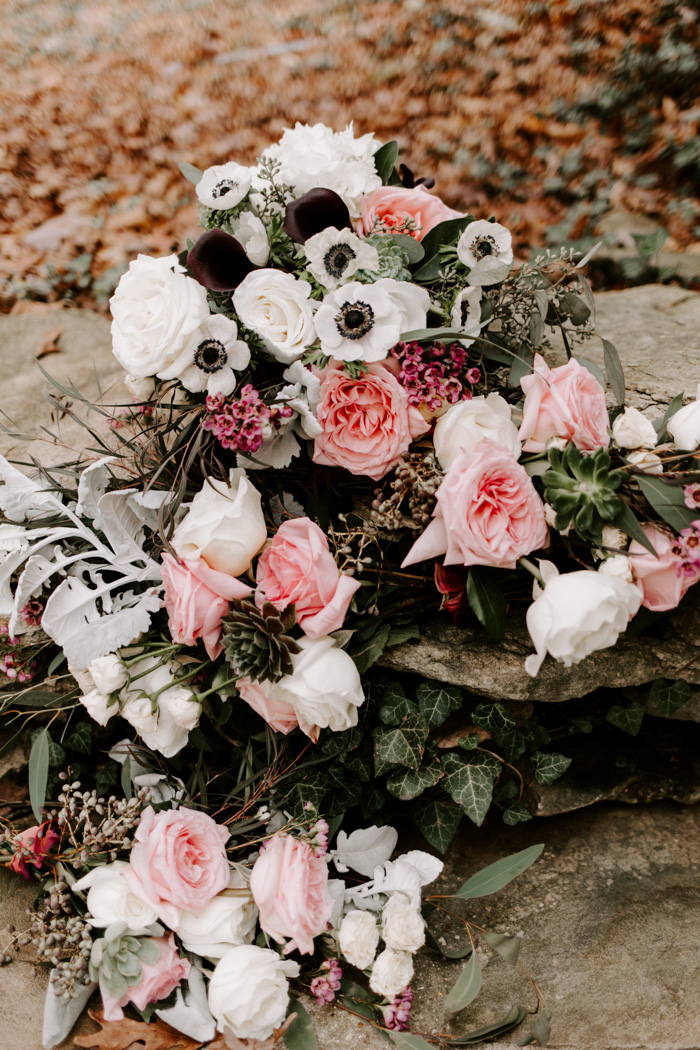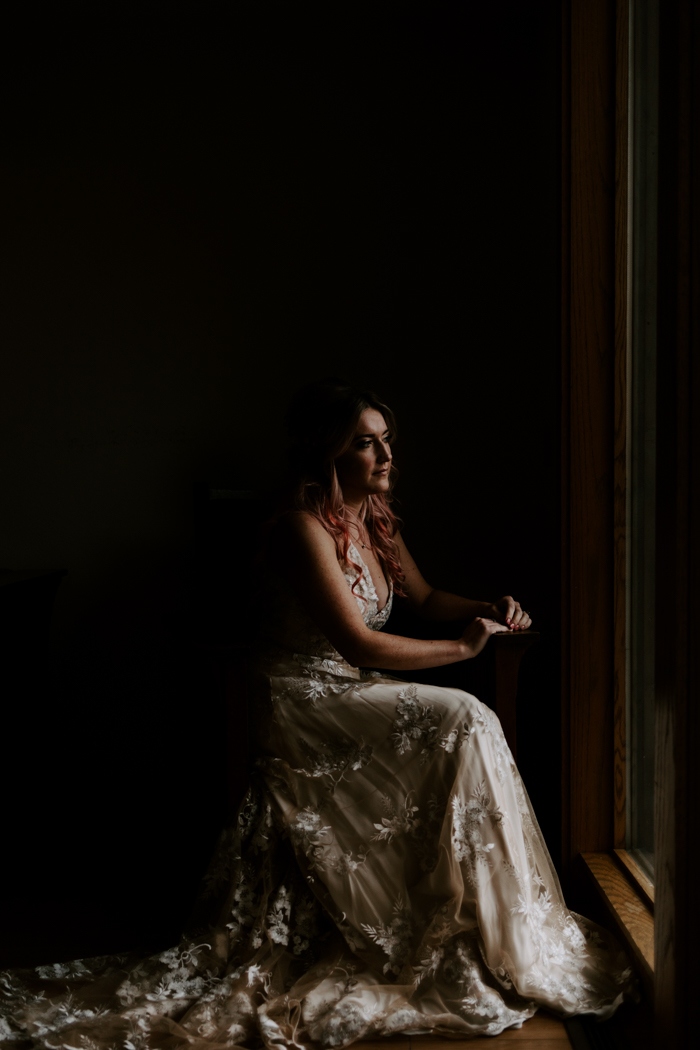 We really wanted something that was a destination of sorts, but I have never pictured myself as a beach bride. So, when we found Eureka Springs, it was perfect! It was just far enough from our home town, Saint Louis, but also close enough for a lot of our families to make the trip. We both really love a laid-back nature vibe and you really cannot beat the scenery eureka springs has to offer with the beautiful Thorncrown Chapel and all those vibrantly colored trees! The 1886 Crescent Hotel was really just the icing on the cake, as I am a huge fan of ghosts, Halloween, and all things scary. The hotel not only hit on my love for the supernatural but was also just a stunning space to host our reception. Being in a small town made it a truly intimate and unique experience for all our guests!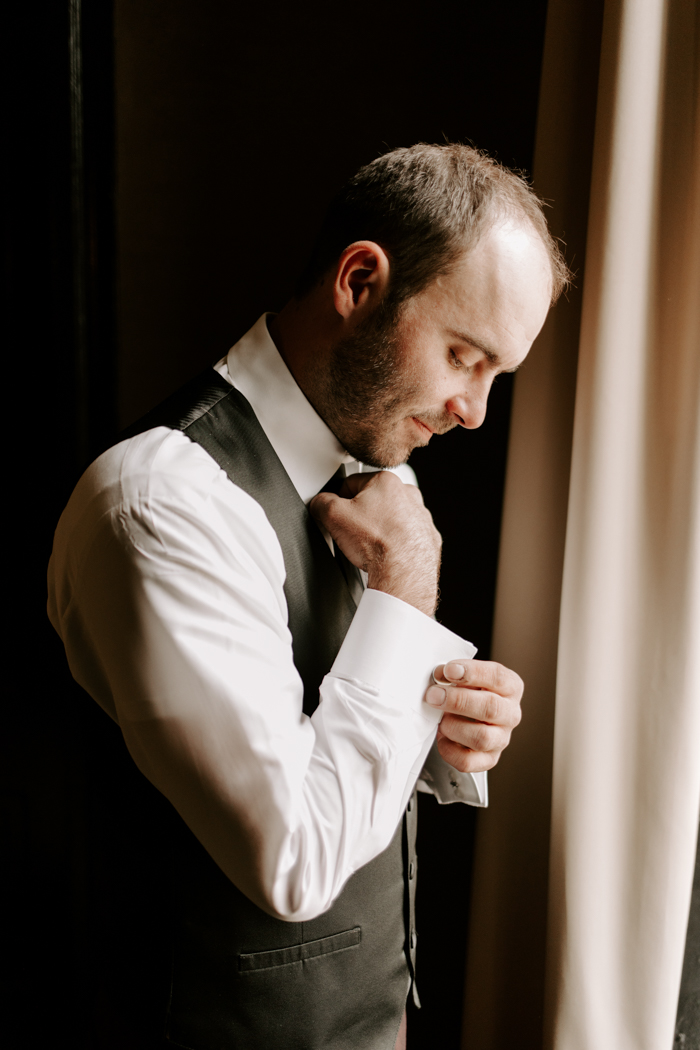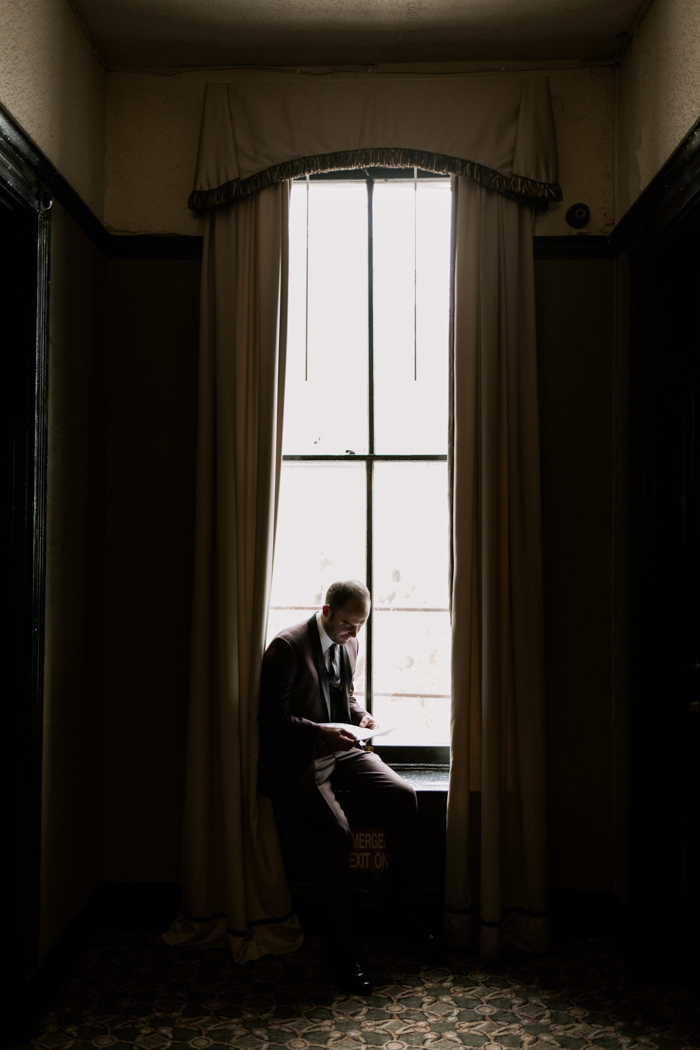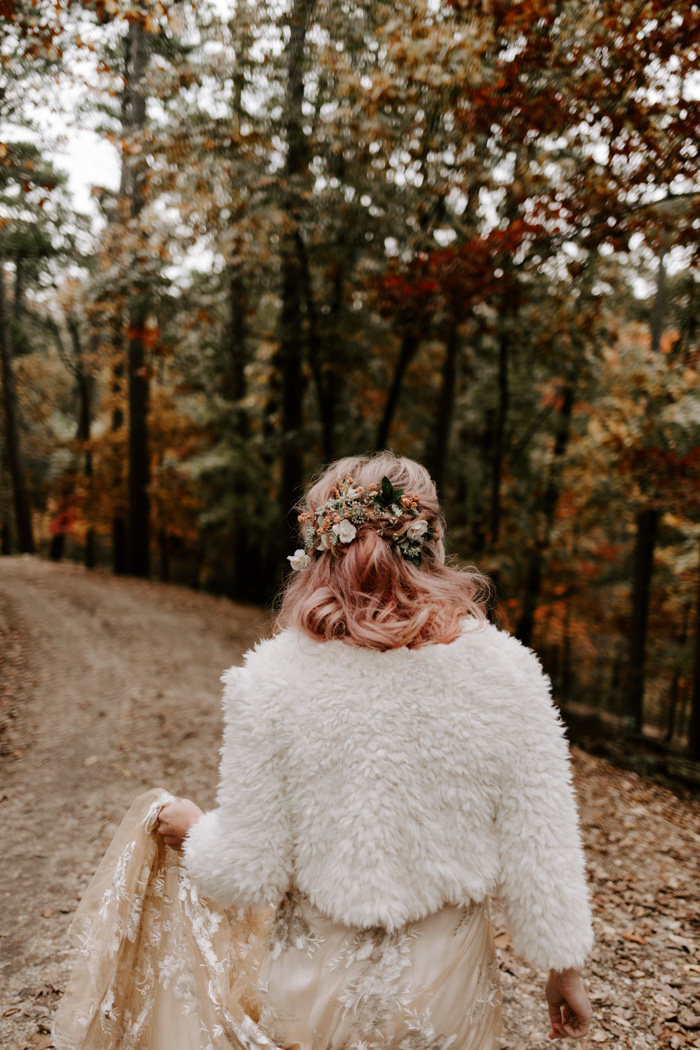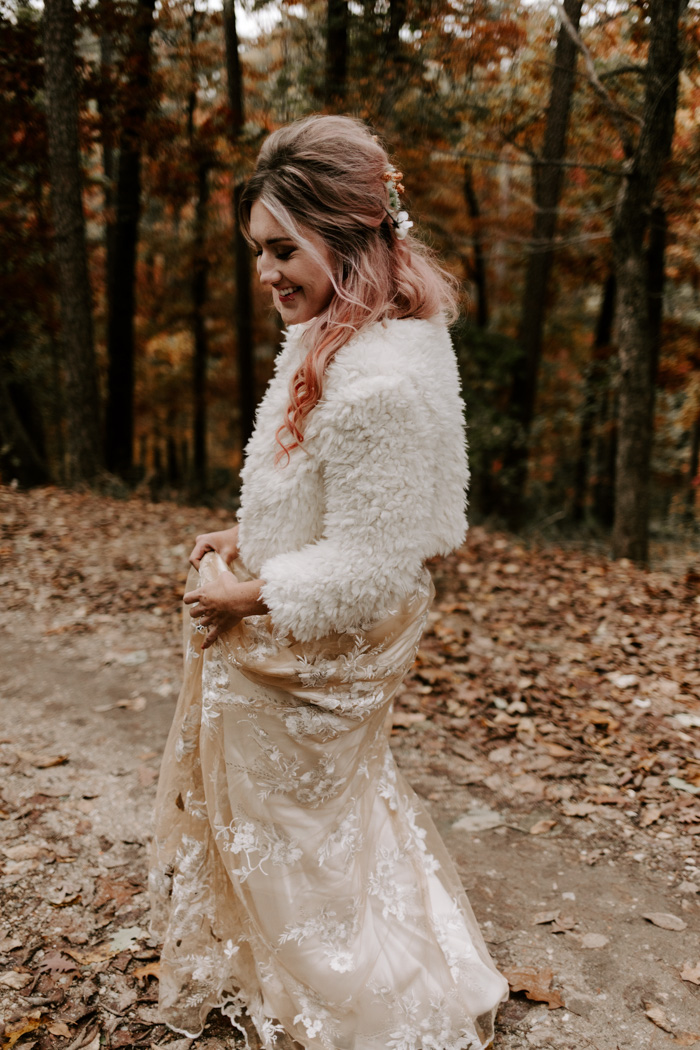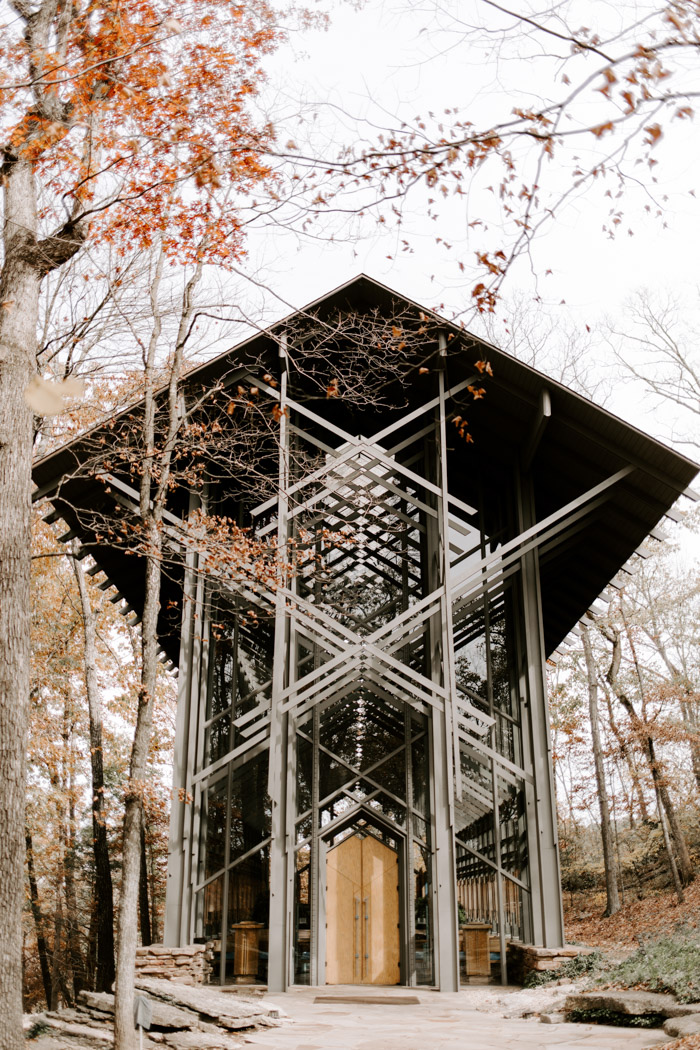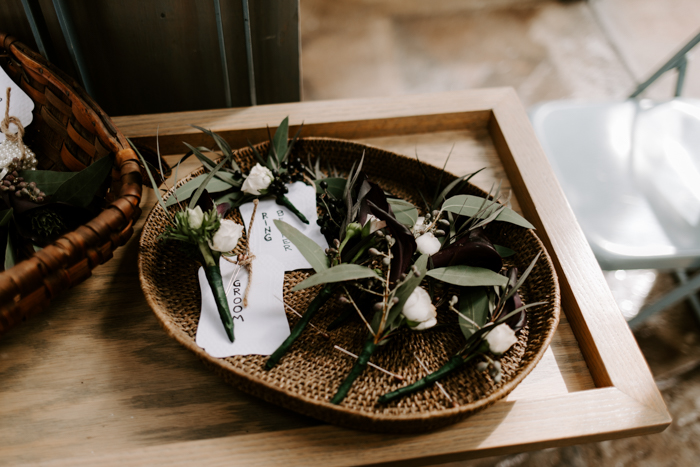 Walking down the aisle was definitely the most memorable part of the day! I'm sure everyone says that but we have been together for 8 years and we were both just so ready to be husband and wife. I just remember feeling so much love from everyone there, especially Andrew, and having an extreme calm wash over me. I felt so much happiness and love — it's really indescribable.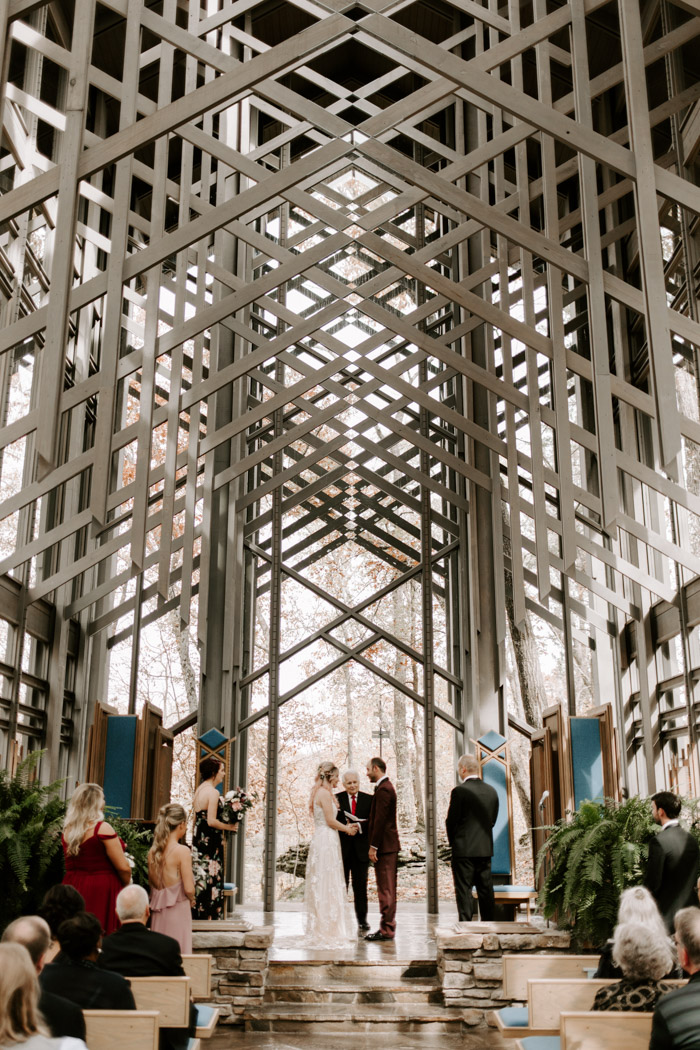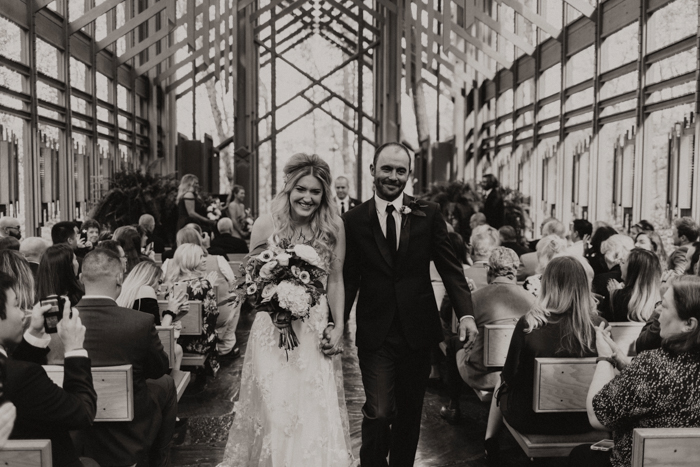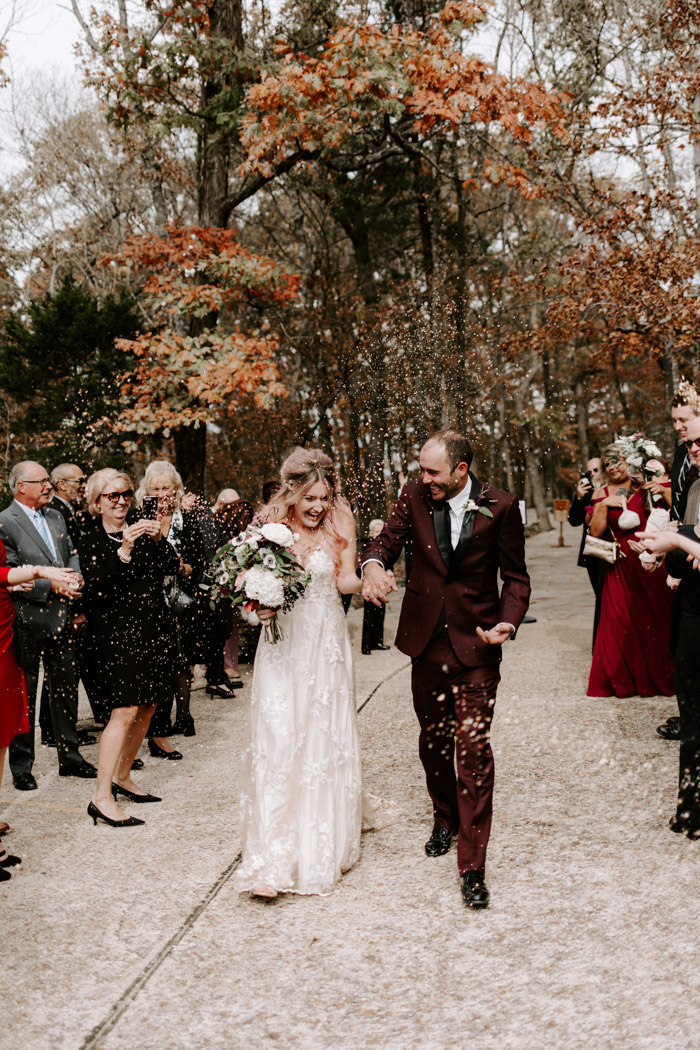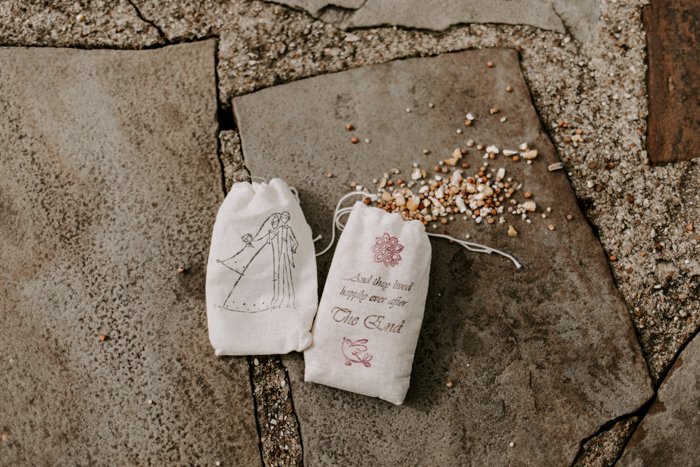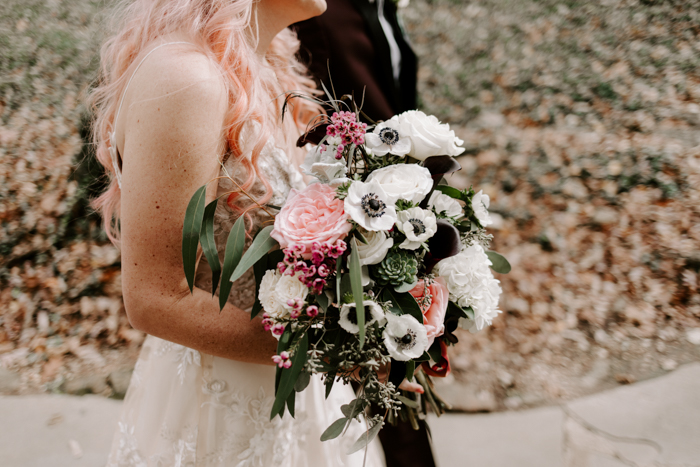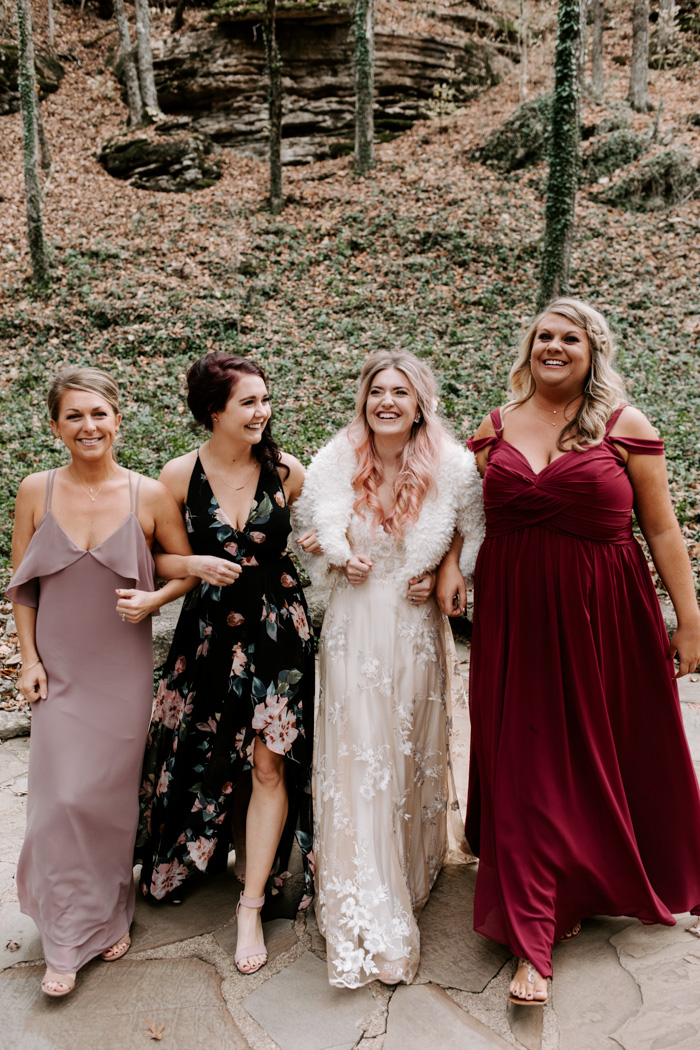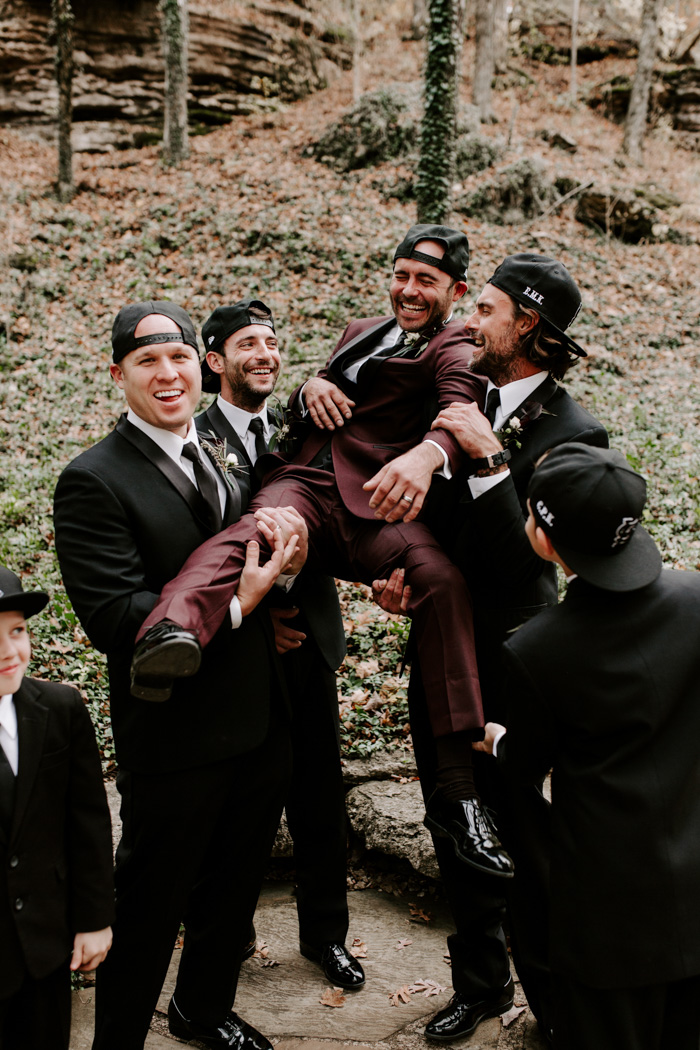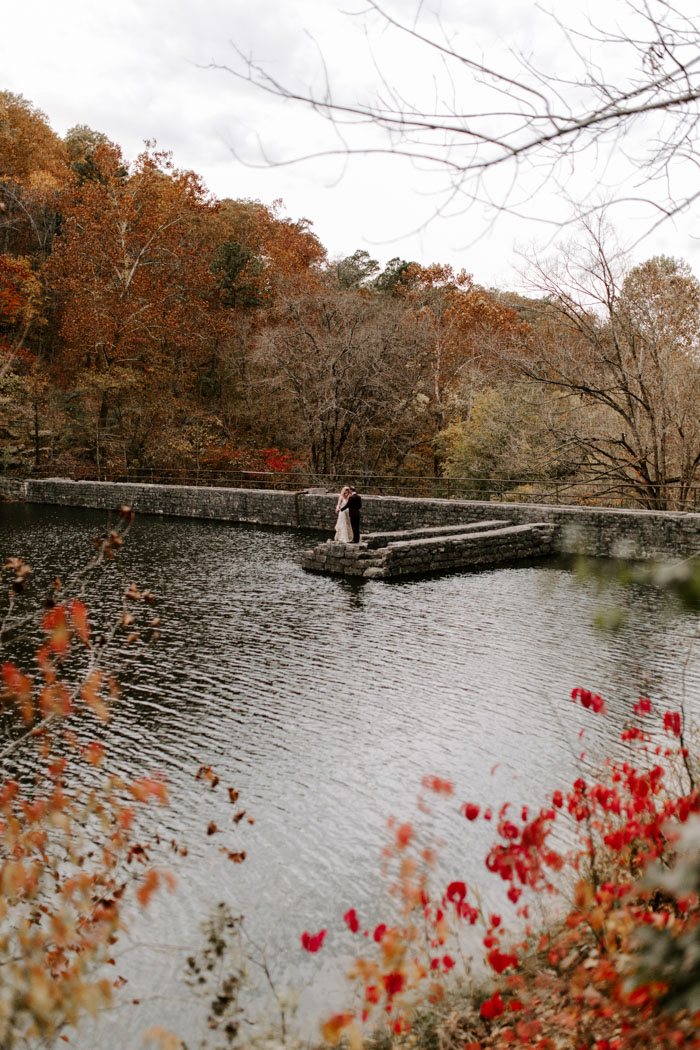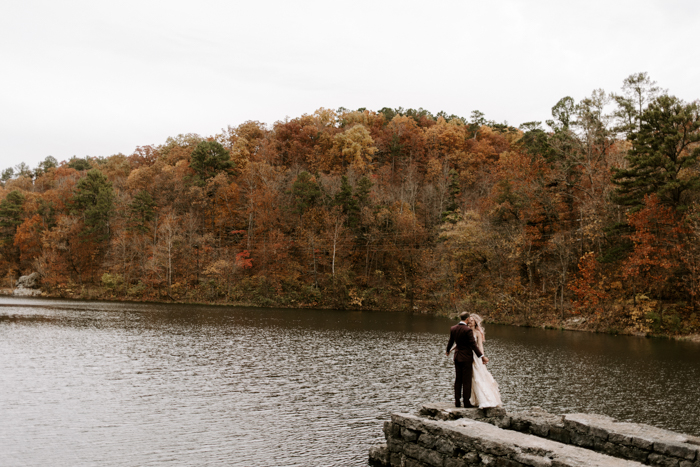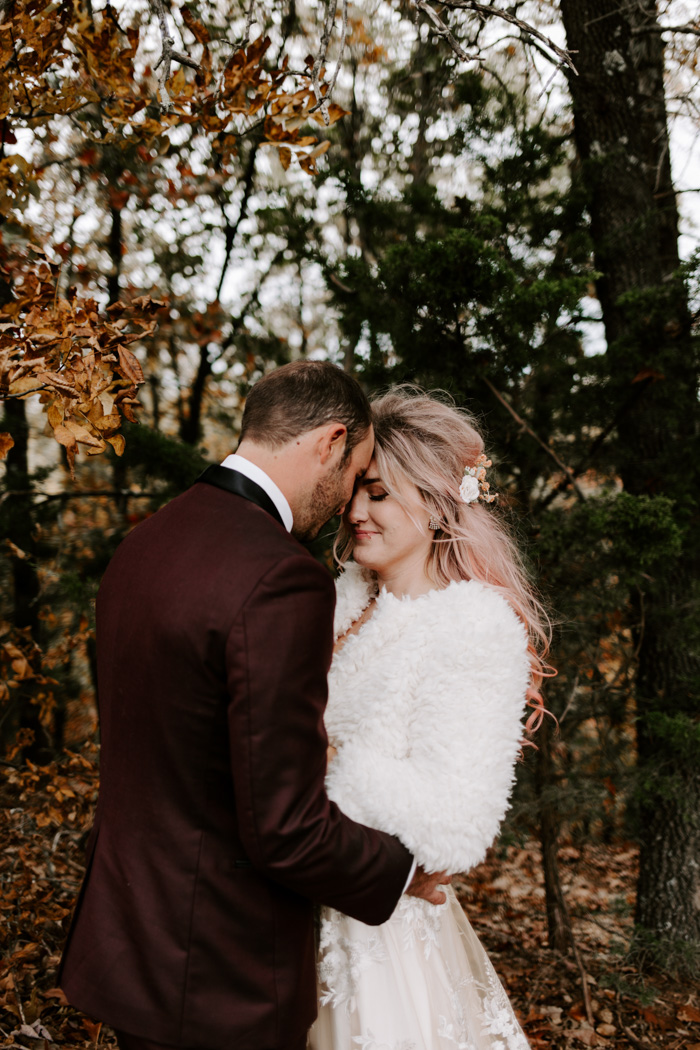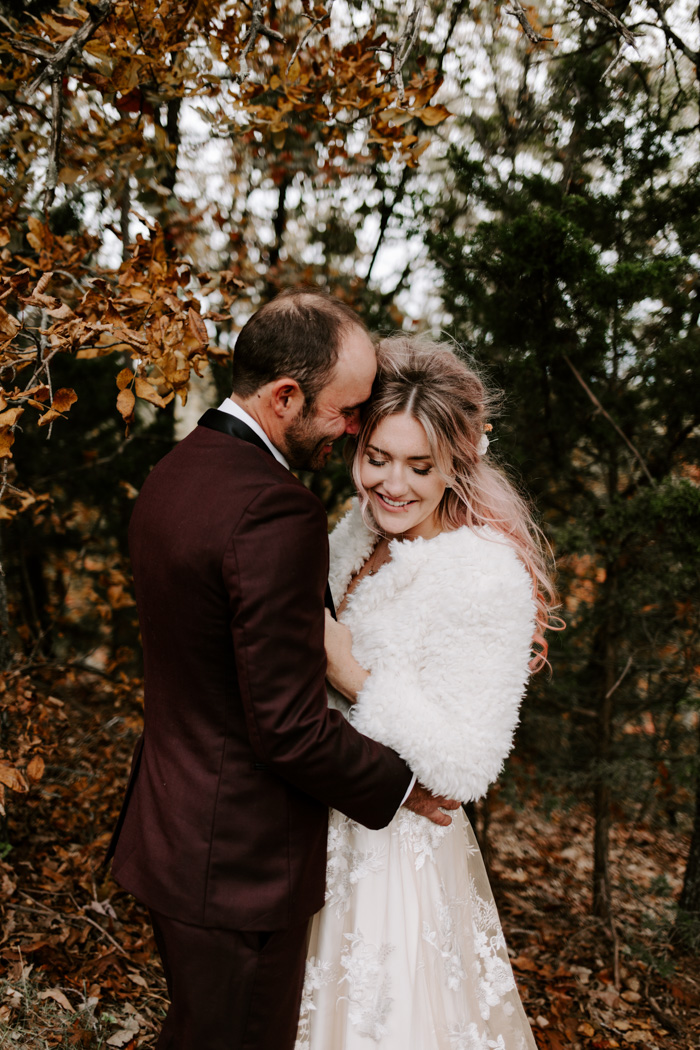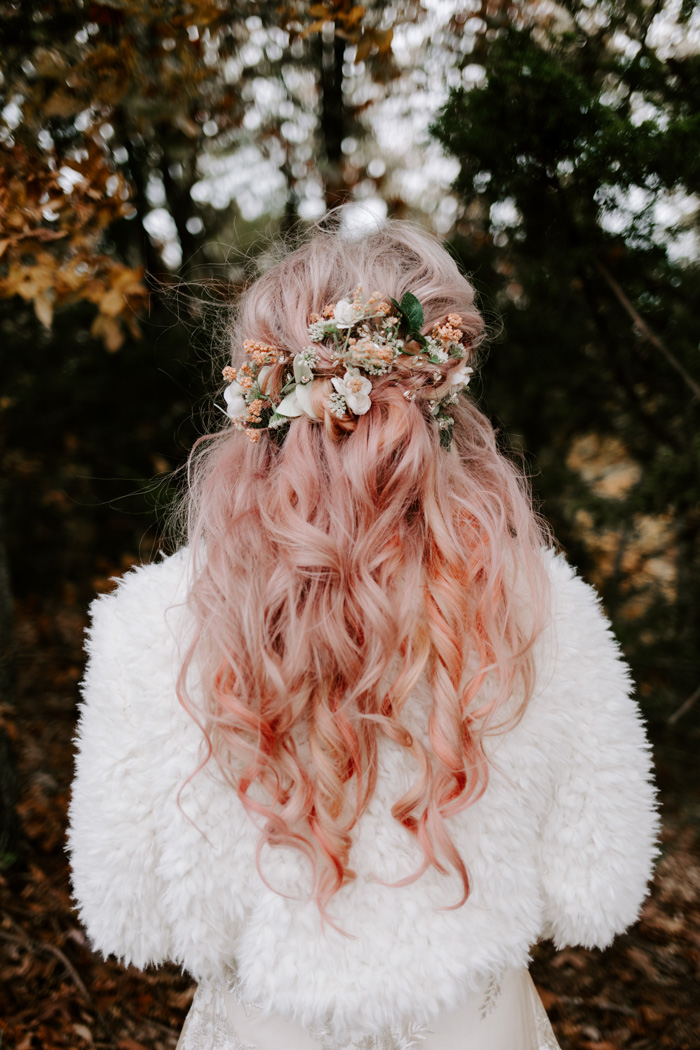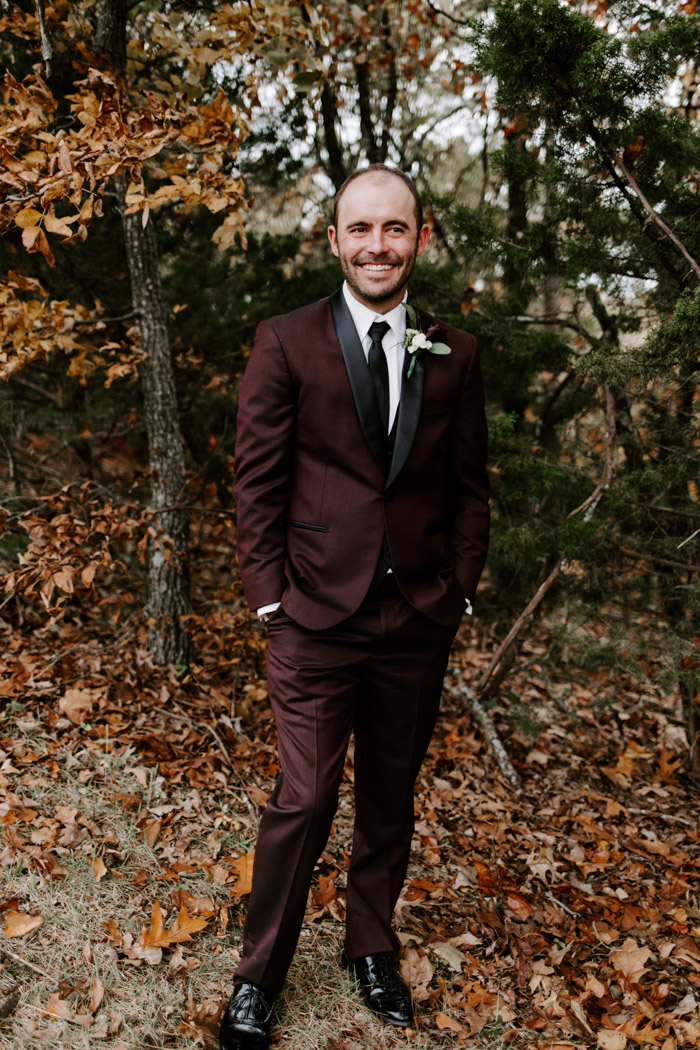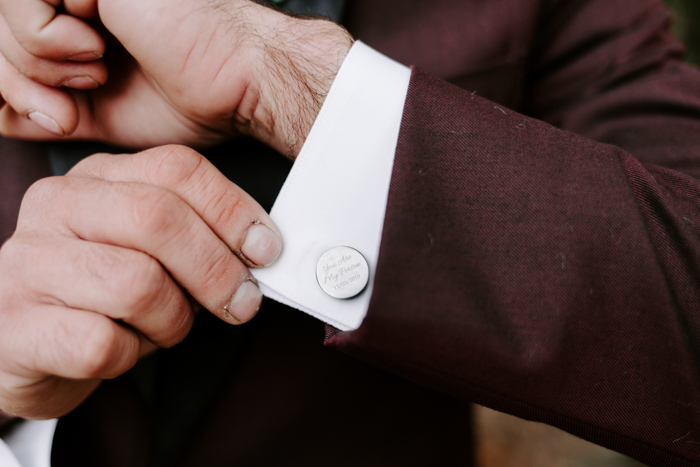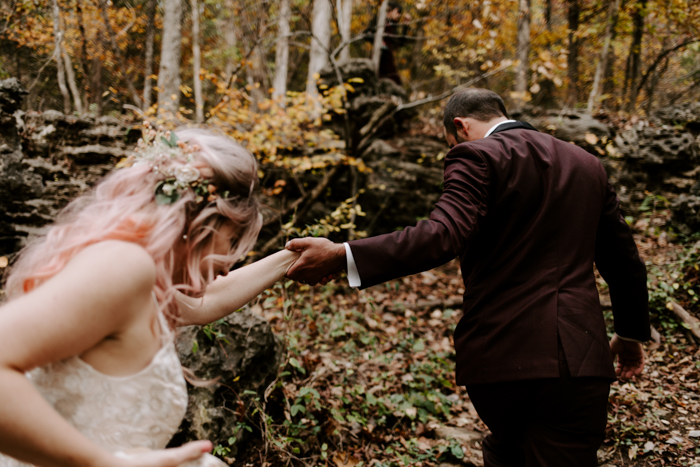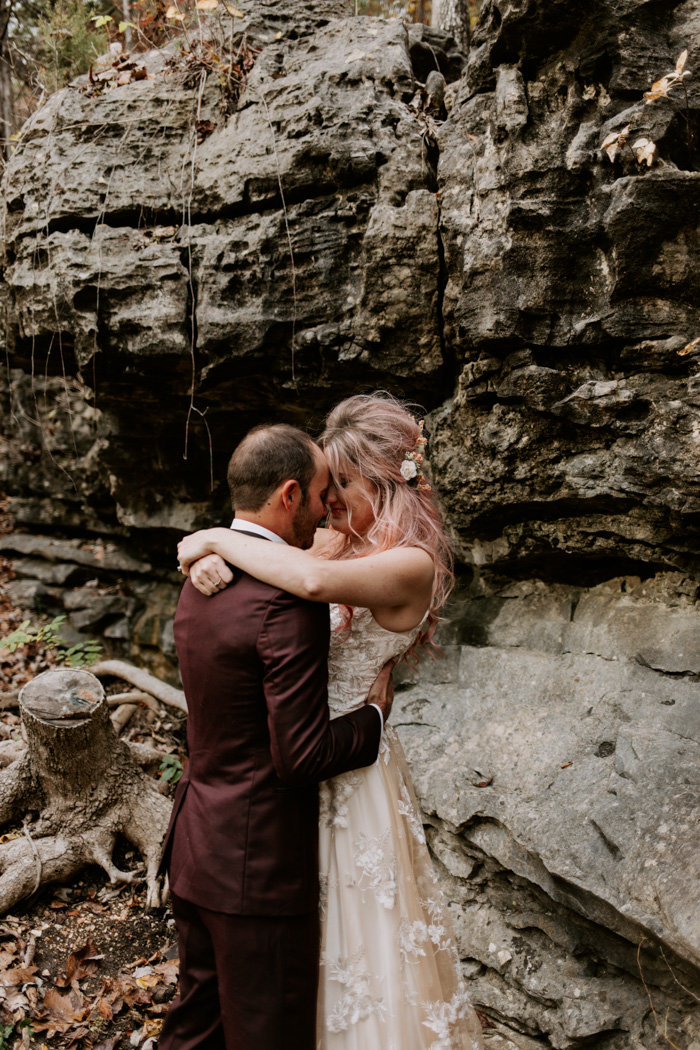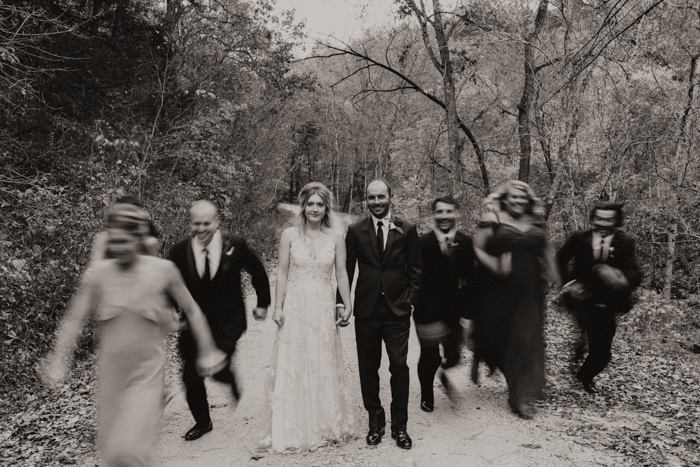 The chapel really speaks for itself! It is a glass chapel in the middle of the woods. It is one of those places that take your breath away, it's that beautiful! As for the hotel, I had stayed there once before on a weekend ghost adventure with my best friend and absolutely loved the Victorian era vibe. I am a freak for anything ghost/Halloween related. I also adore old beautiful houses that have tons of character.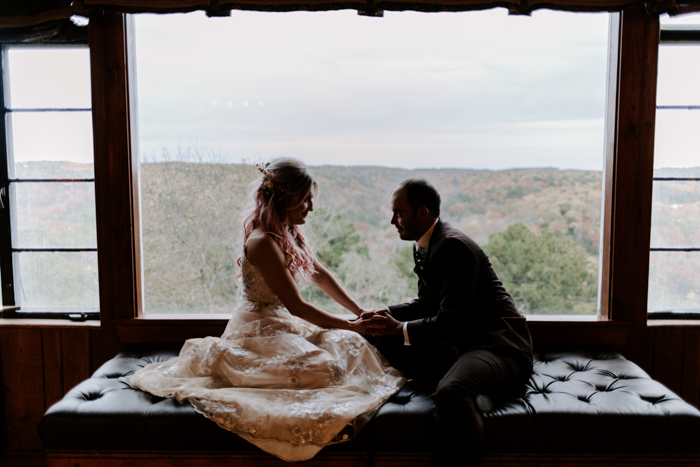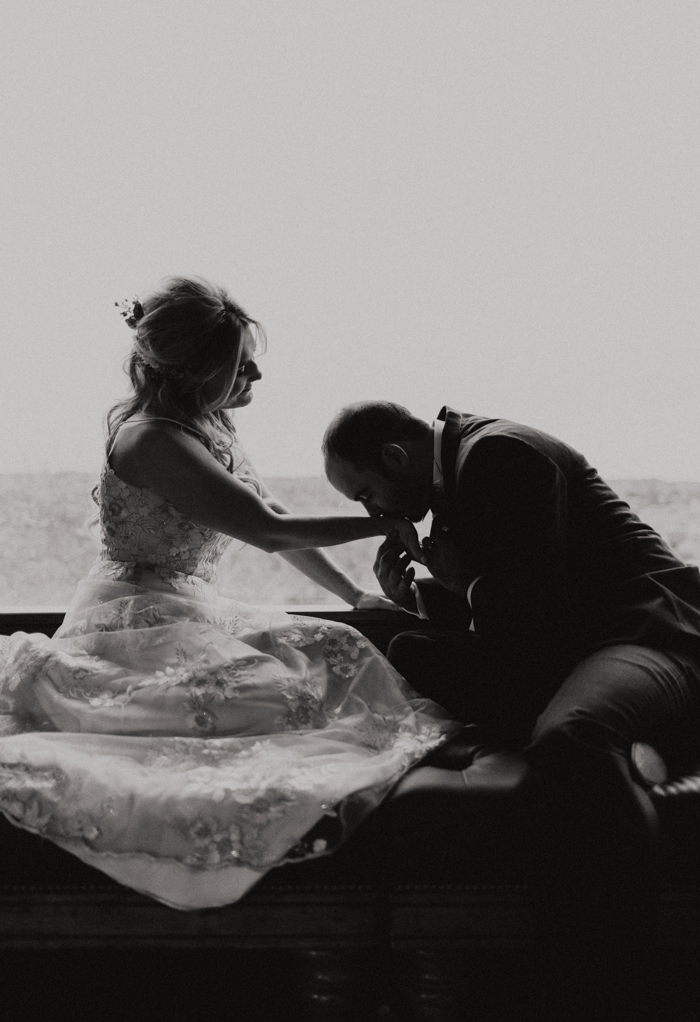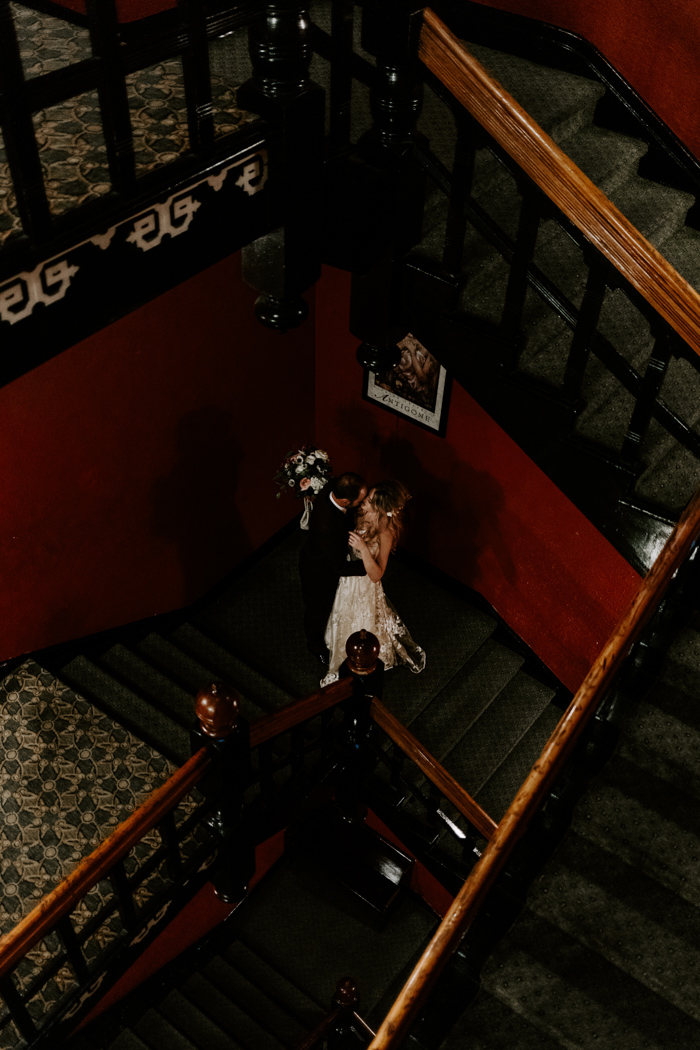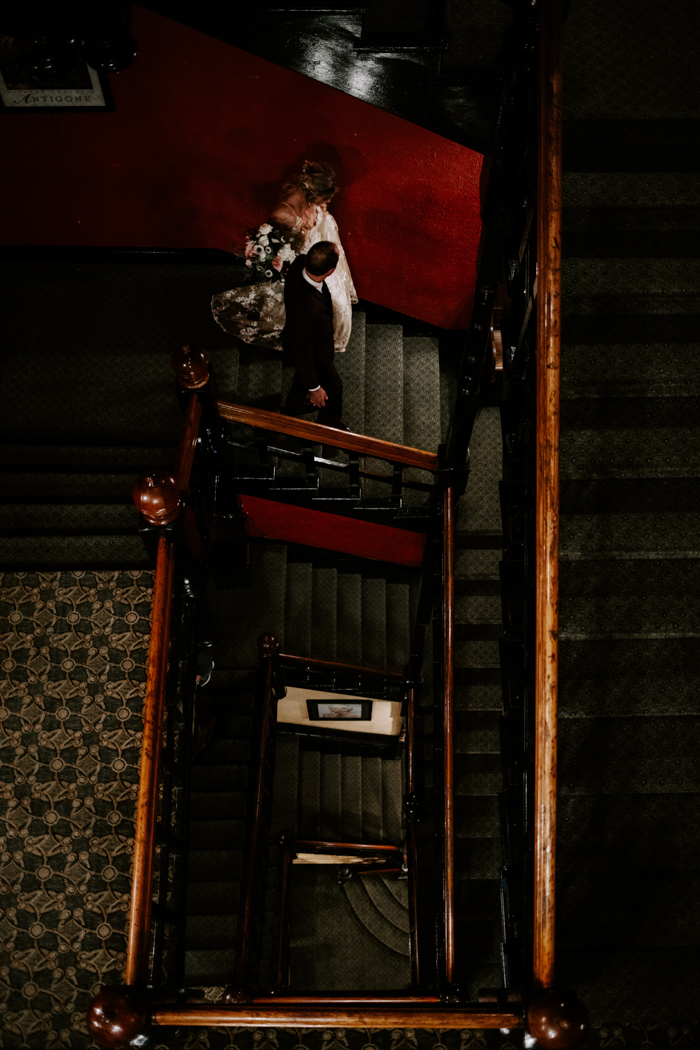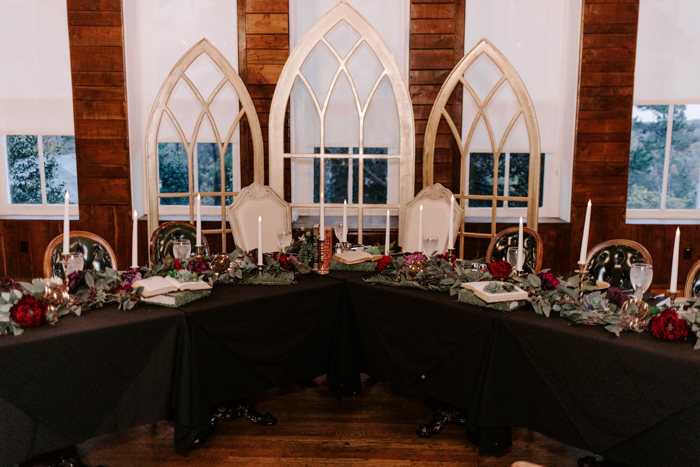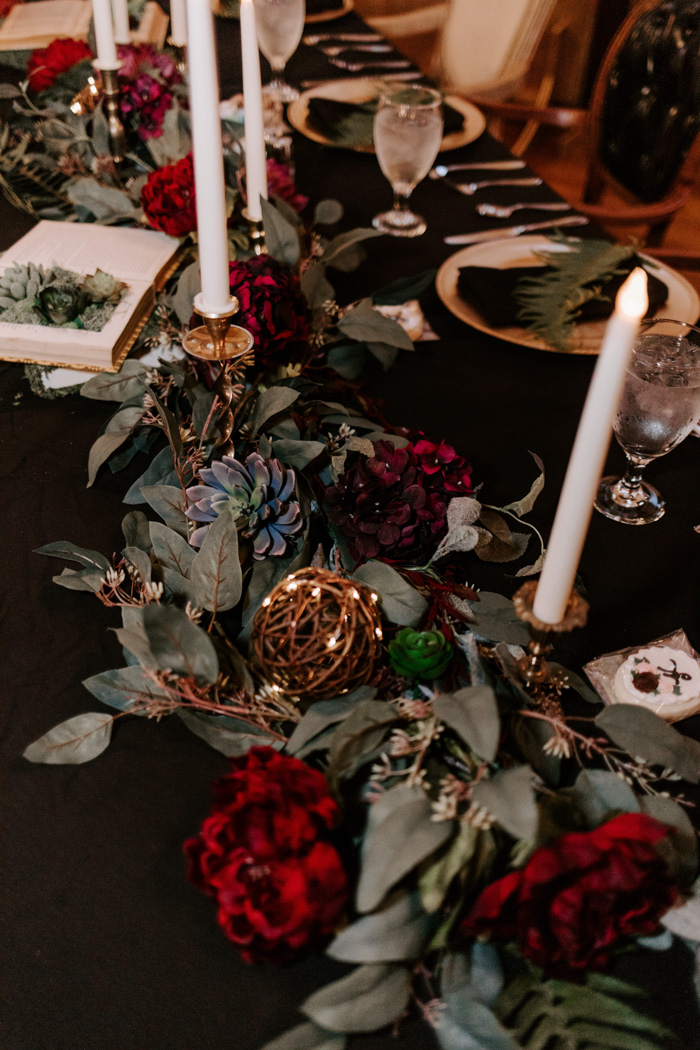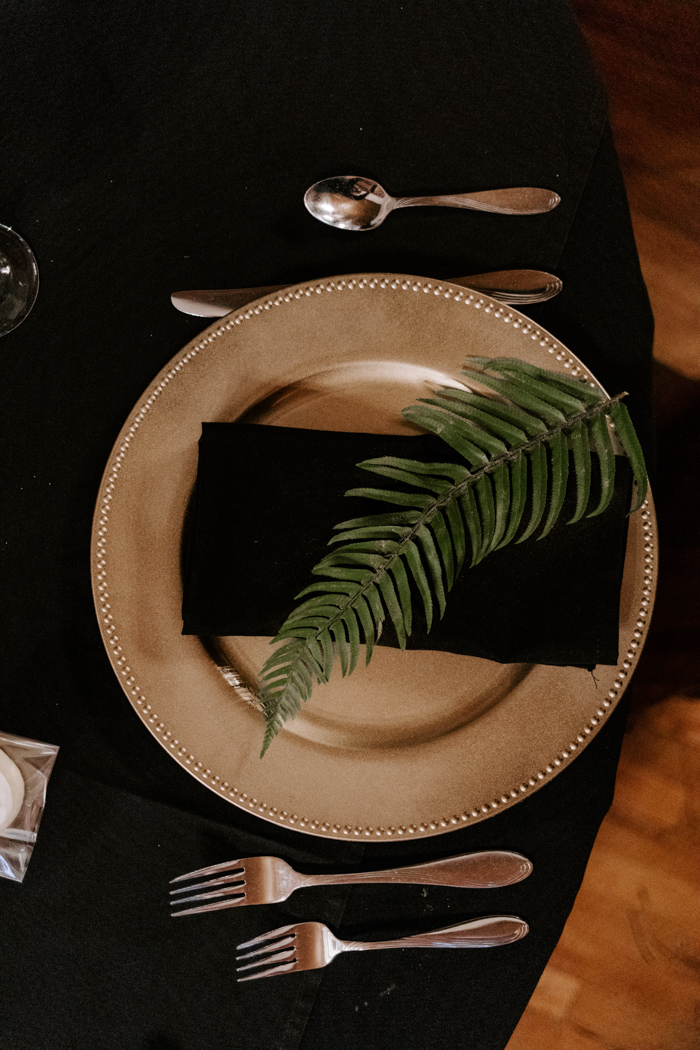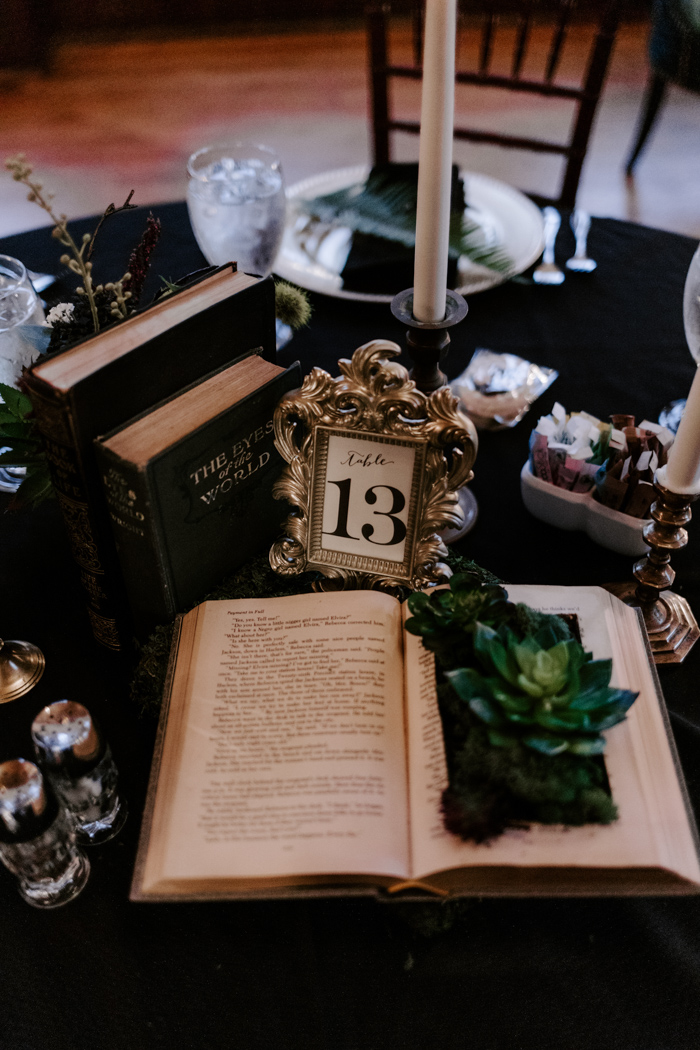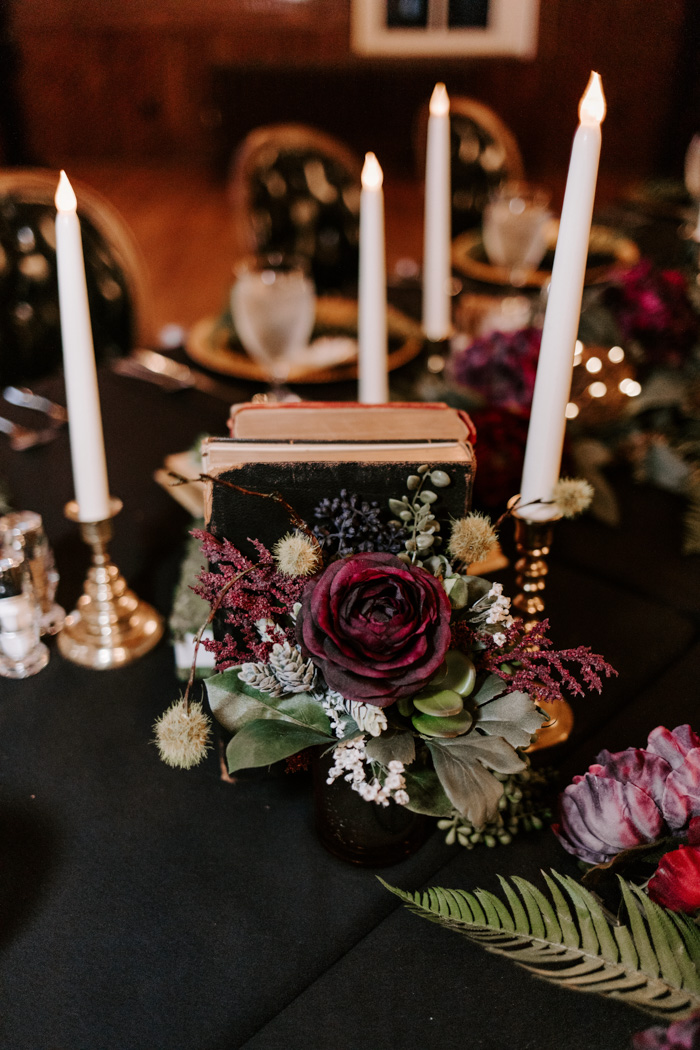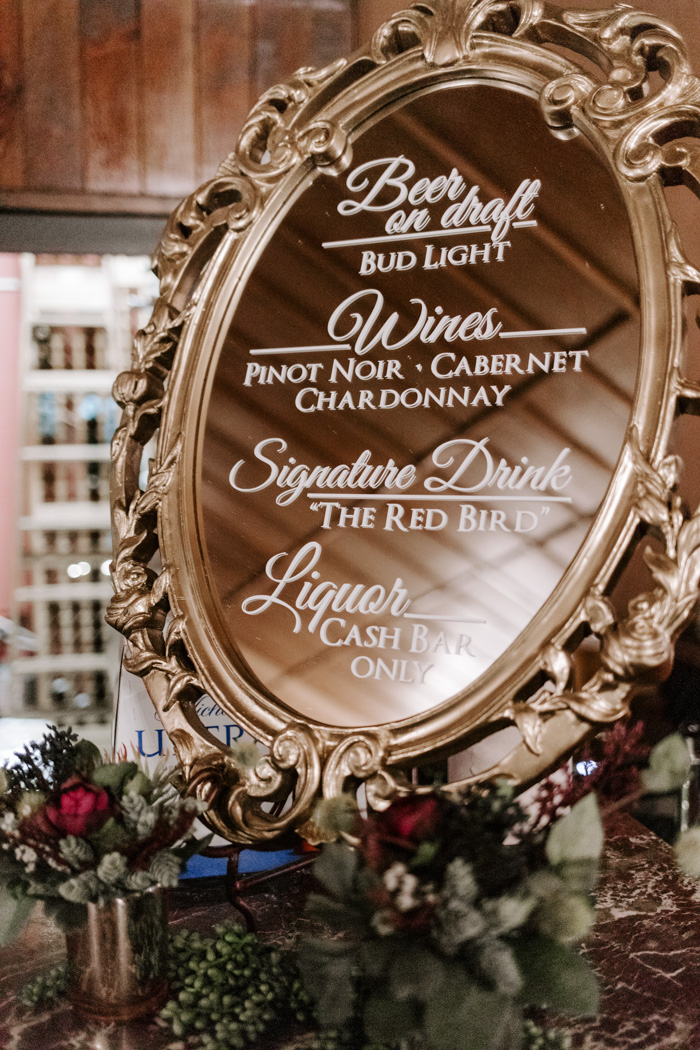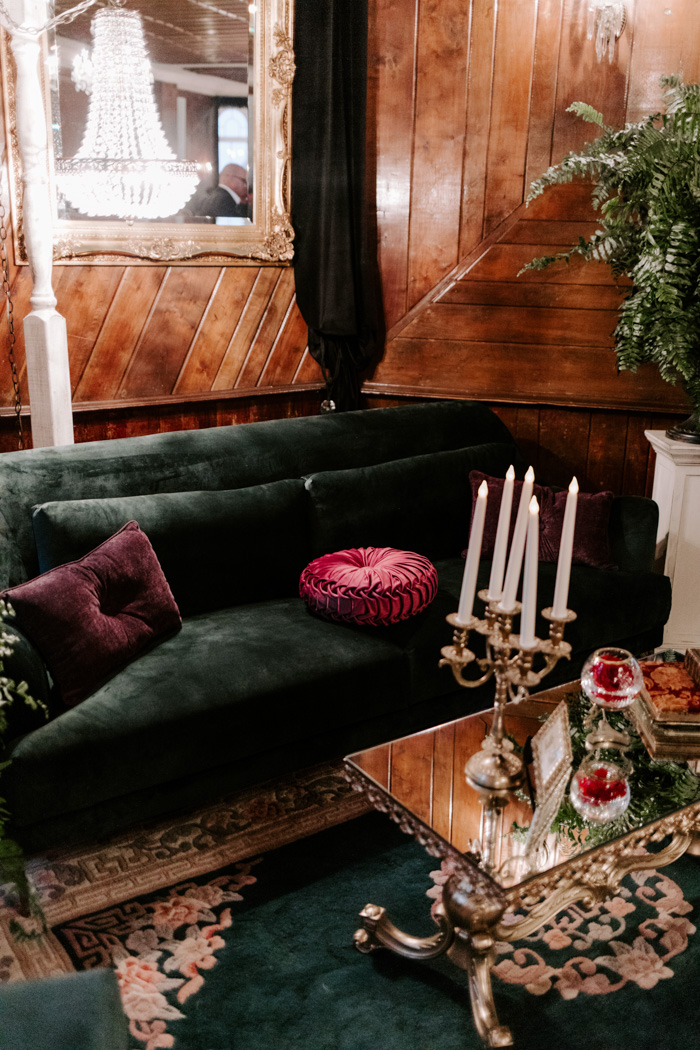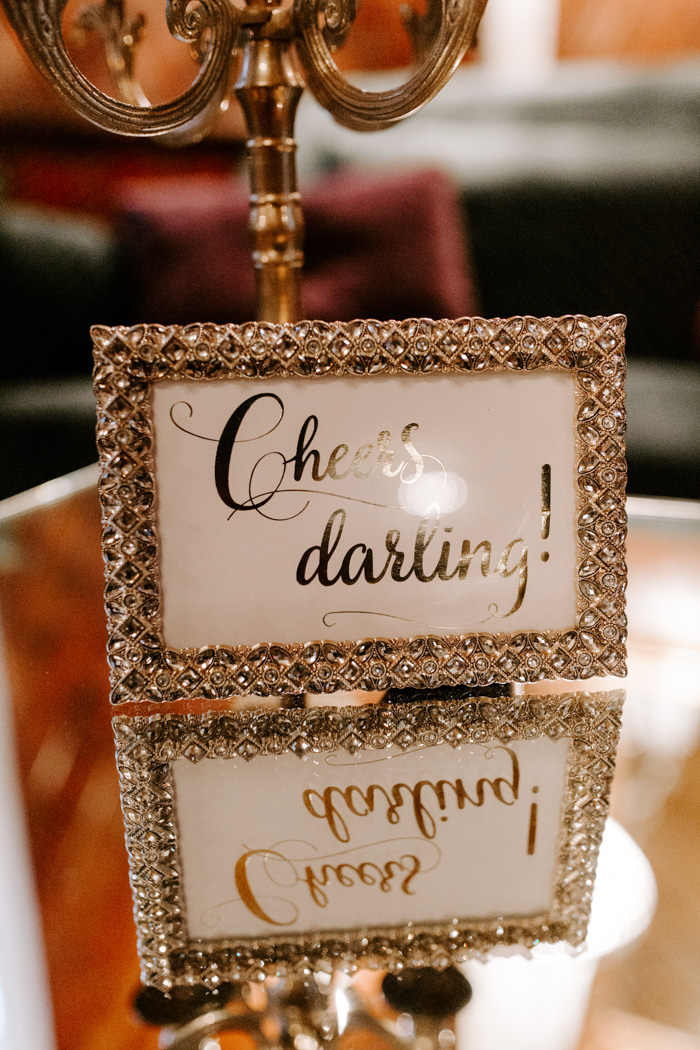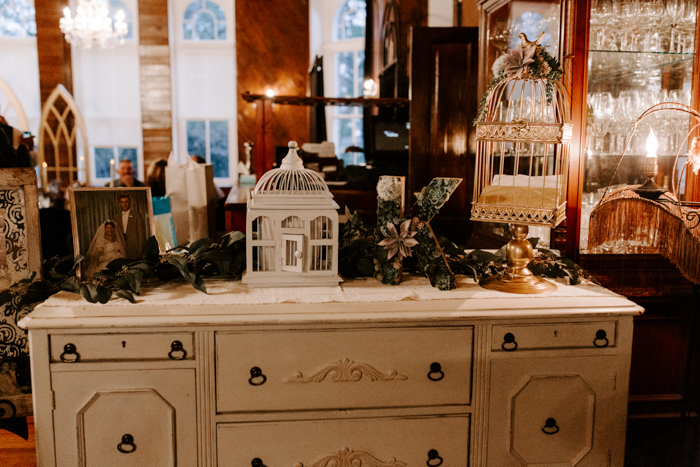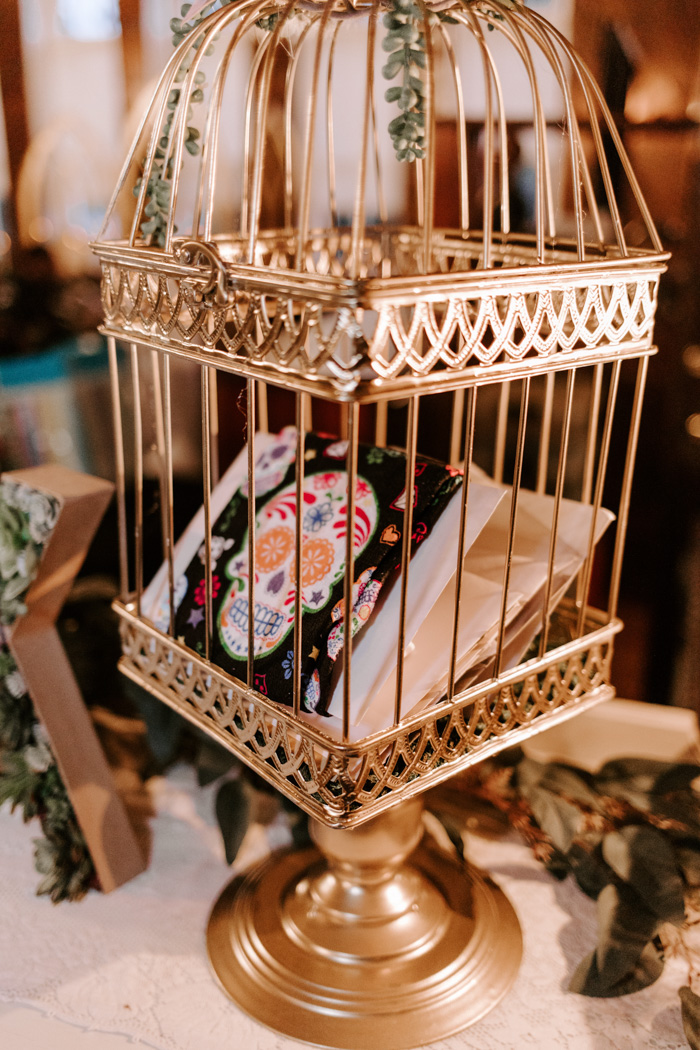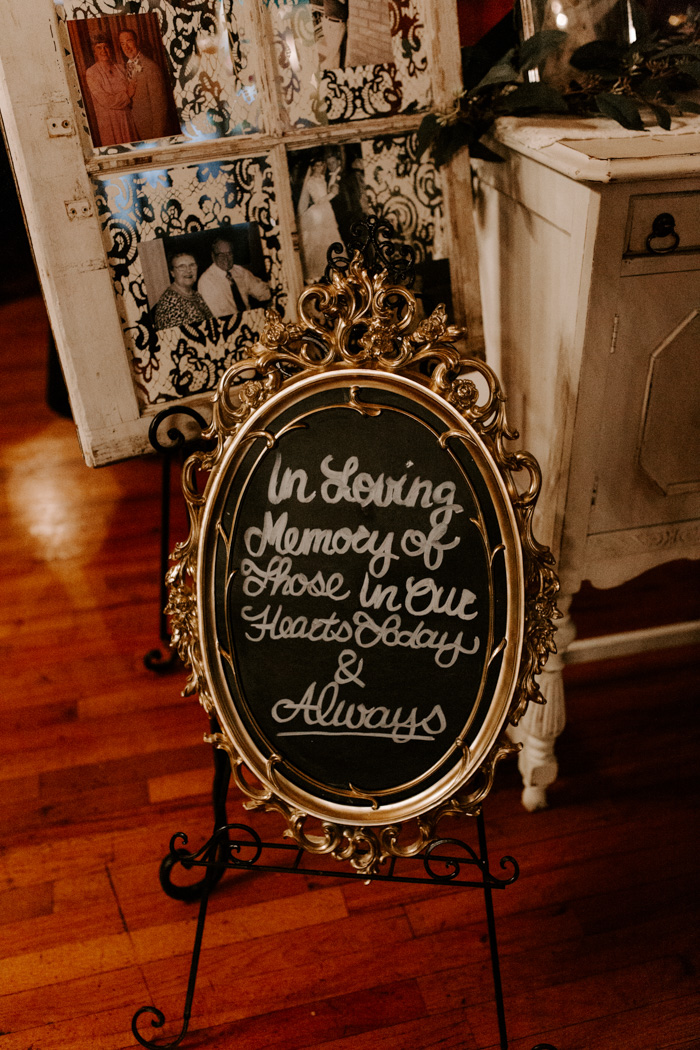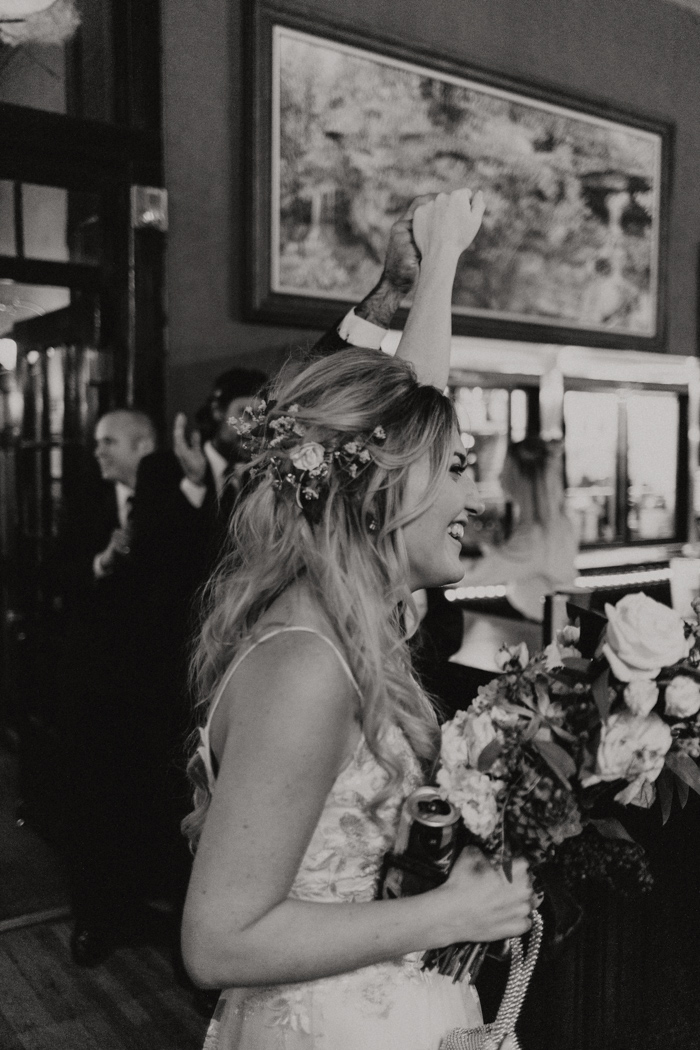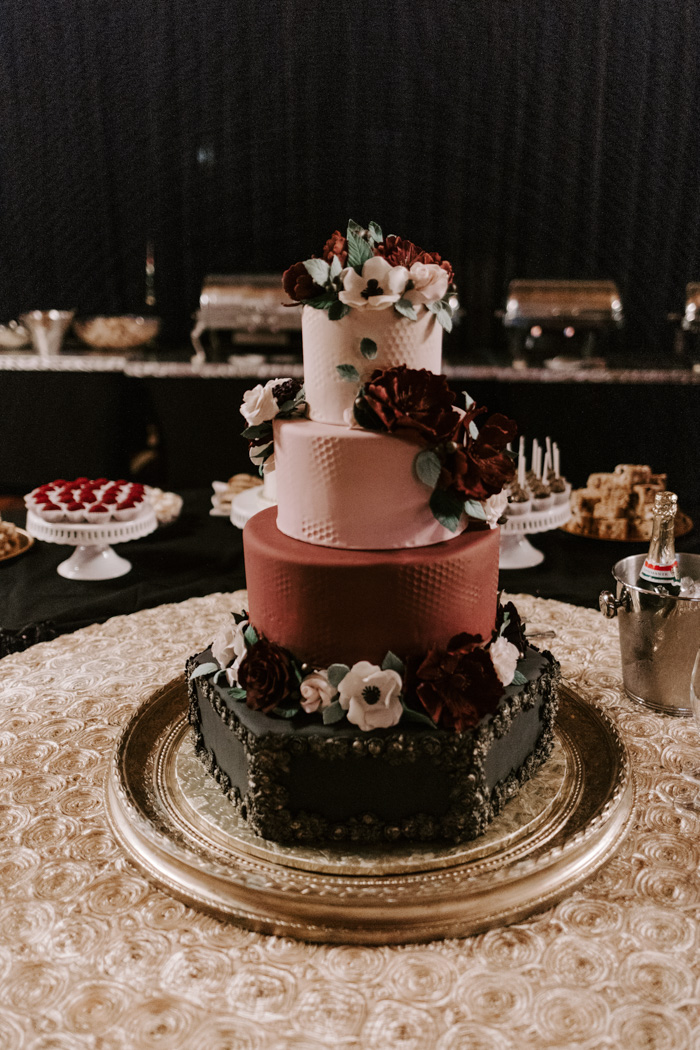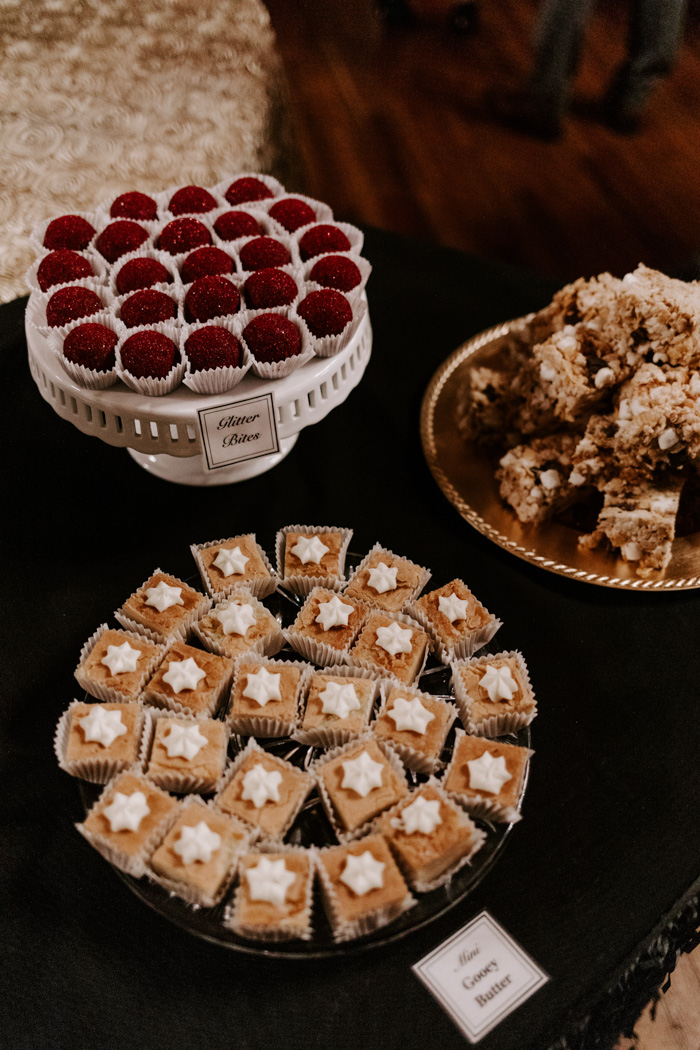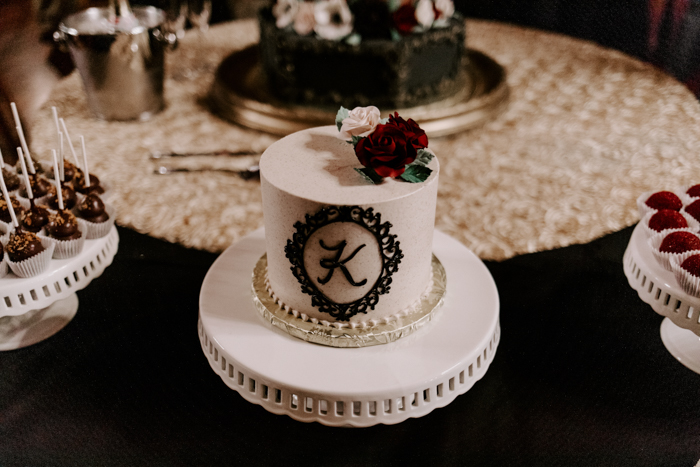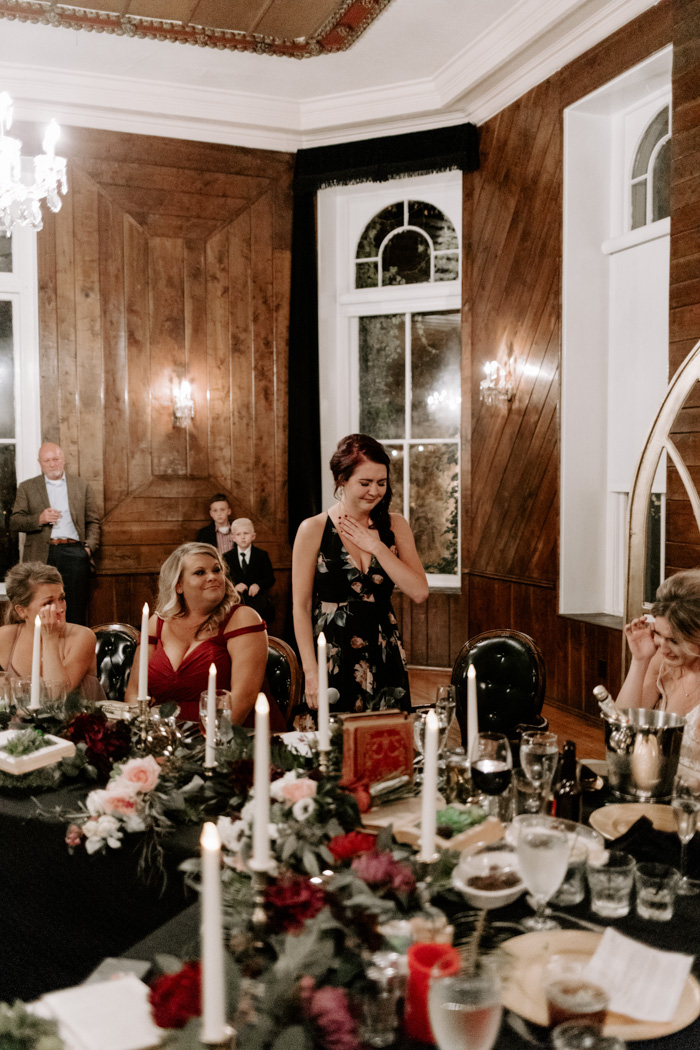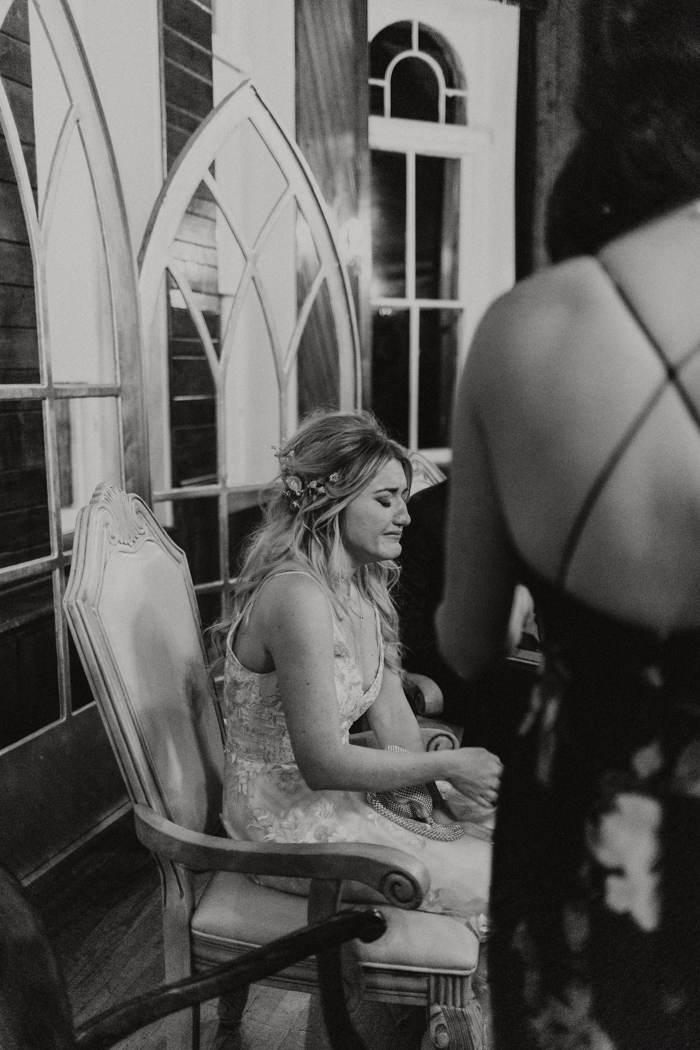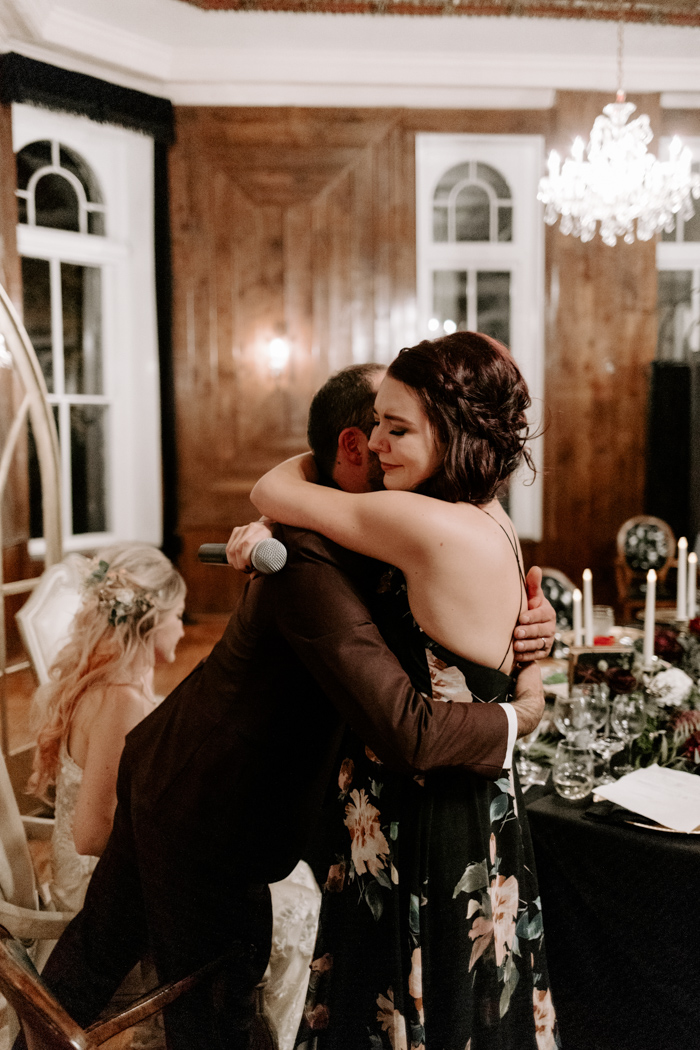 Congratulations to Nicole and Andrew, and a special thanks to Junebug member The Dogwood Collective for sharing this beautiful Thorncrown Chapel wedding! Want to see more from this talented photographer? This bohemian Arkansas elopement at Buffalo Outdoor Center included the couple's dog as their witness!