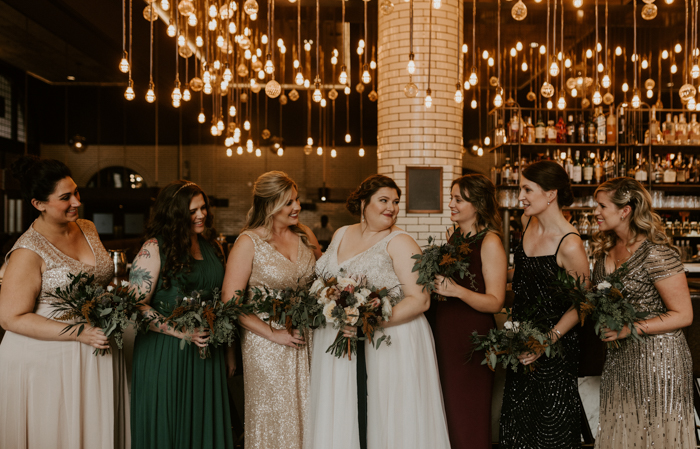 Using a mix of neutral, wood, leather, and tons of sentimental details, Justynn and Ryan curated a truly memorable wedding day at The Eastern Detroit! Justynn and Ryan were totally inspired by the comforts of their own home and wanted to create that vibe for their wedding day. So, this creative duo made nearly every decor detail, from the ceremony backdrop to the signage to the favors, then Hello GLDN added natural floral designs to add warmth. Spoke Events helped bring the home-inspired vision to life so that it not only complemented the industrial venue but also felt simultaneously cozy and elegant. We could go on and on about all the prettiness happening in this Detroit wedding, but these images from Northern Native Photography do it more justice than words ever could — enjoy!
The Couple:
Justynn and Ryan
The Wedding:
The Eastern Detroit, Michigan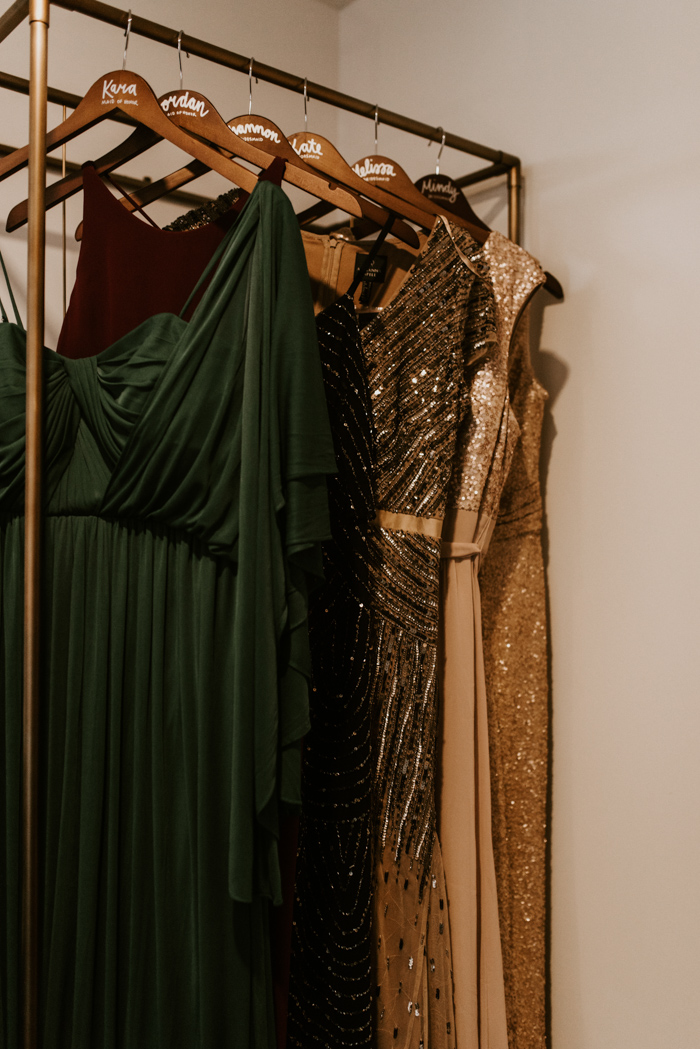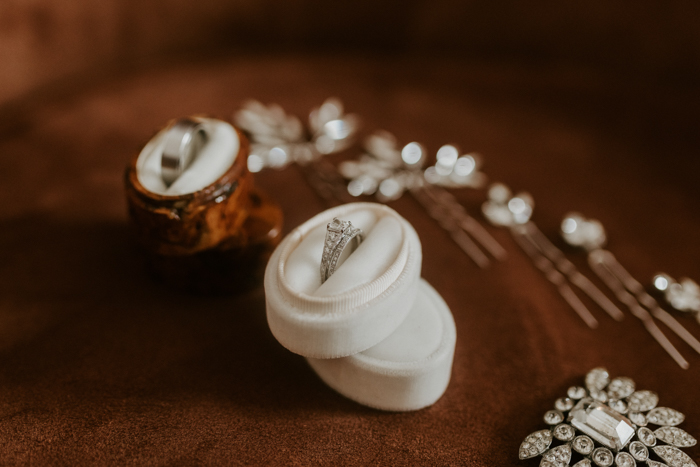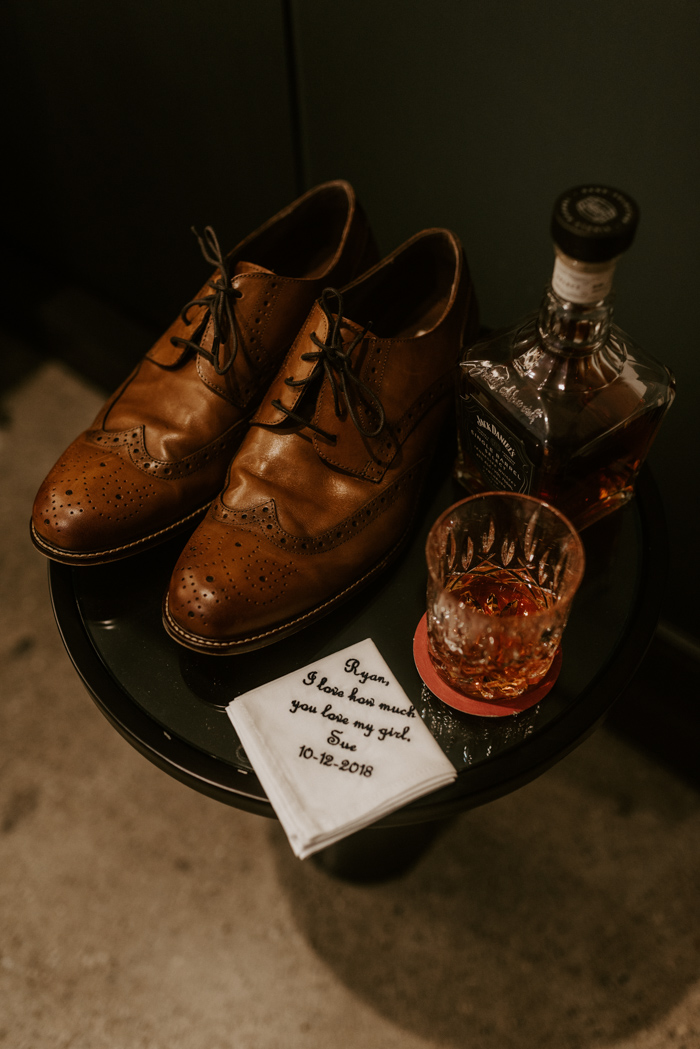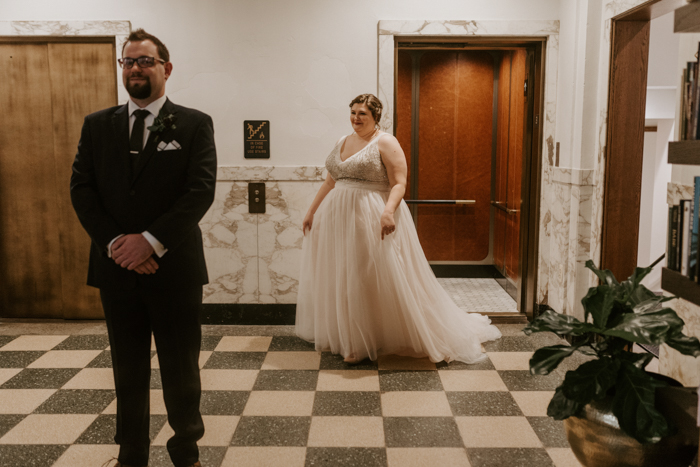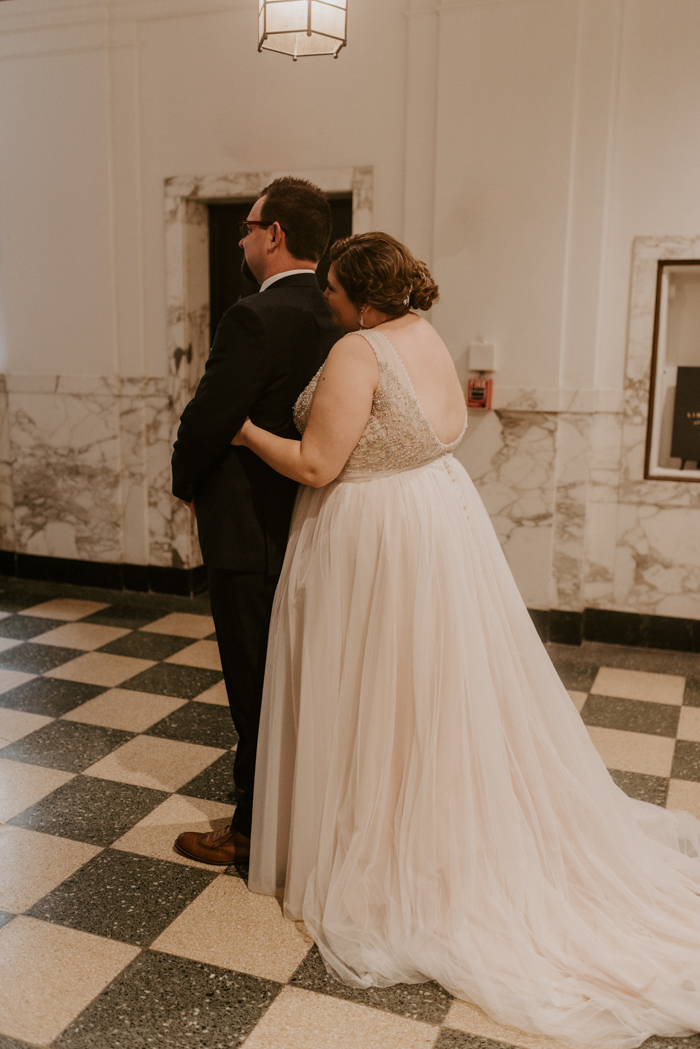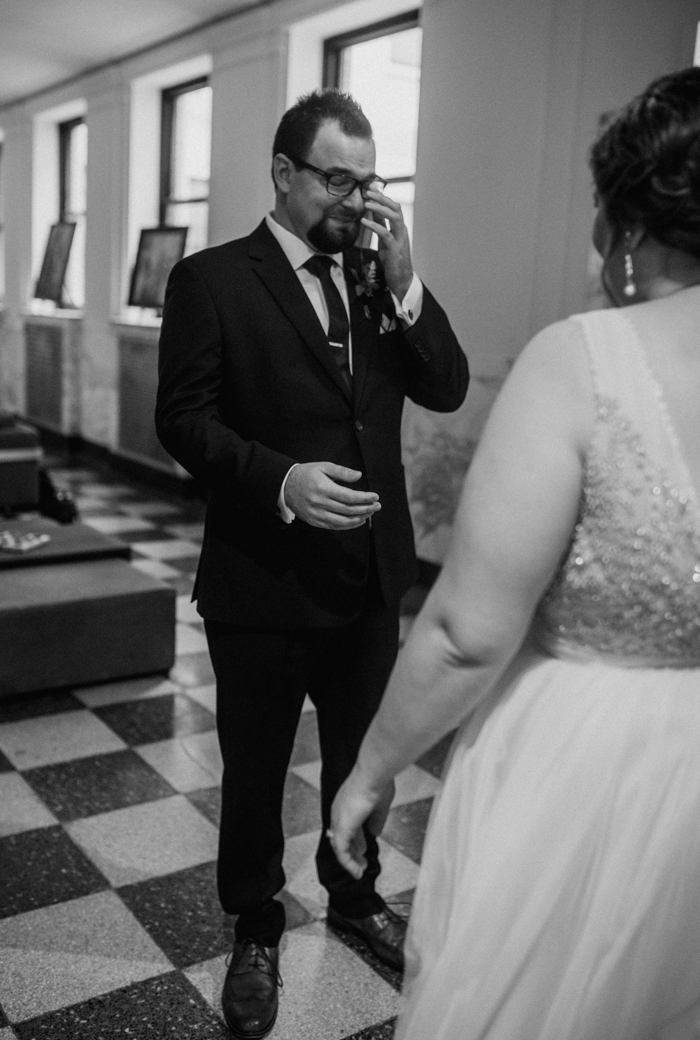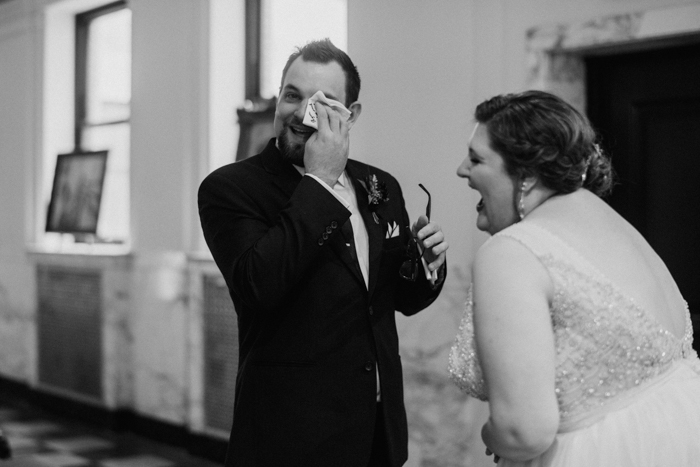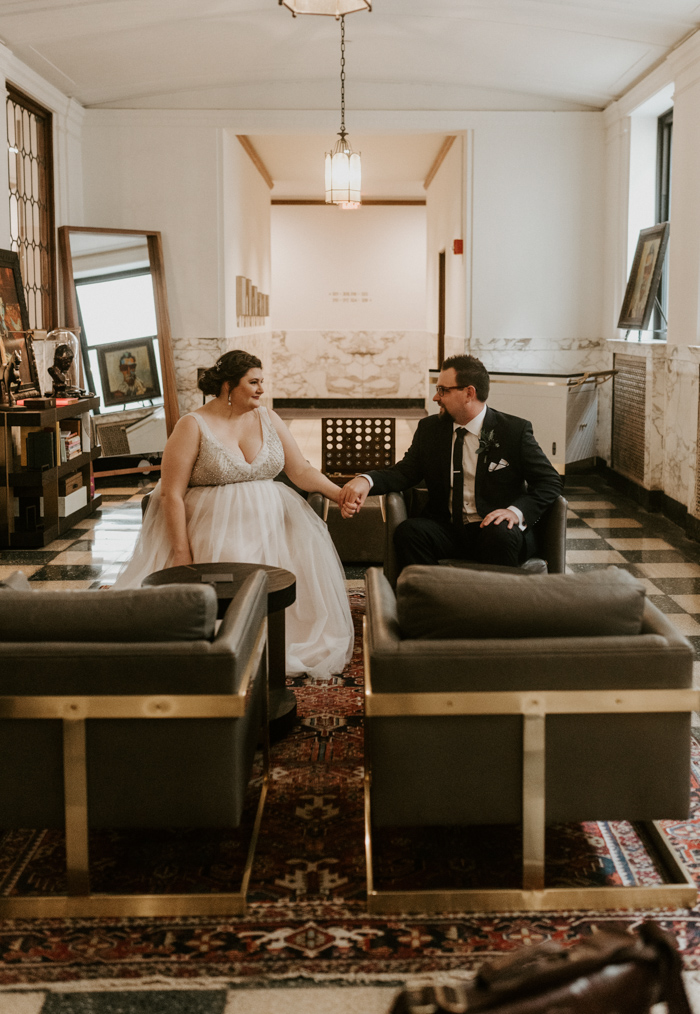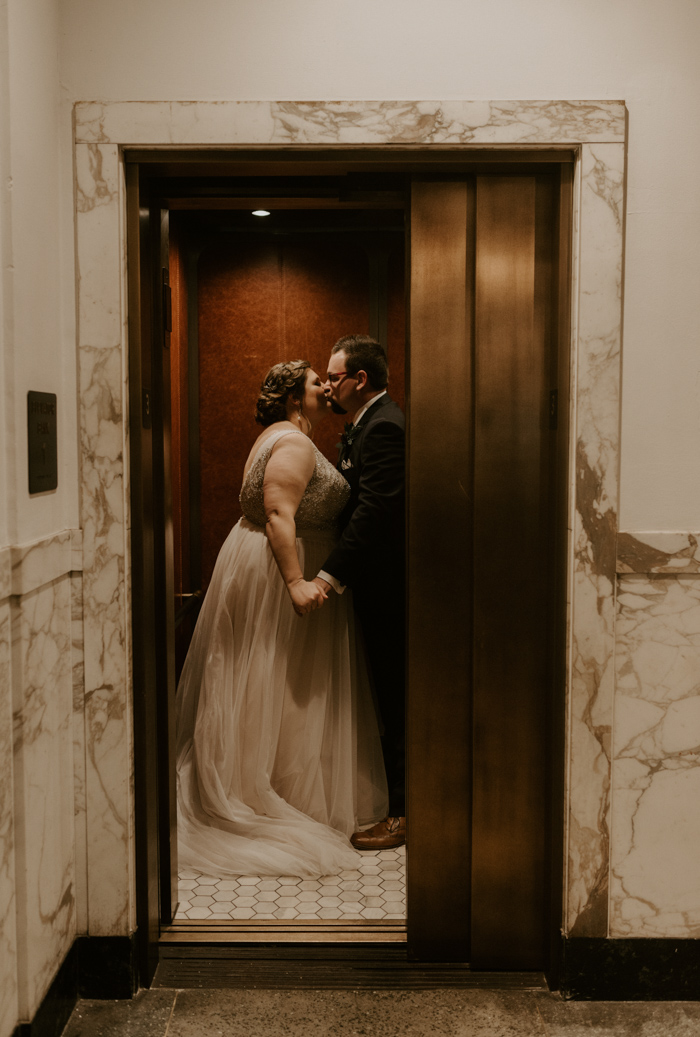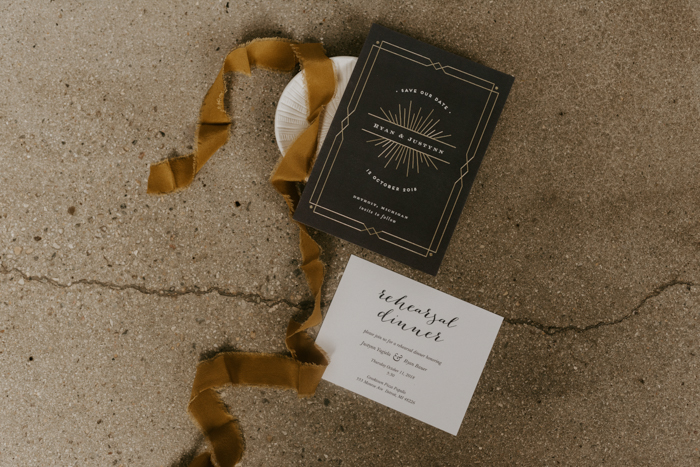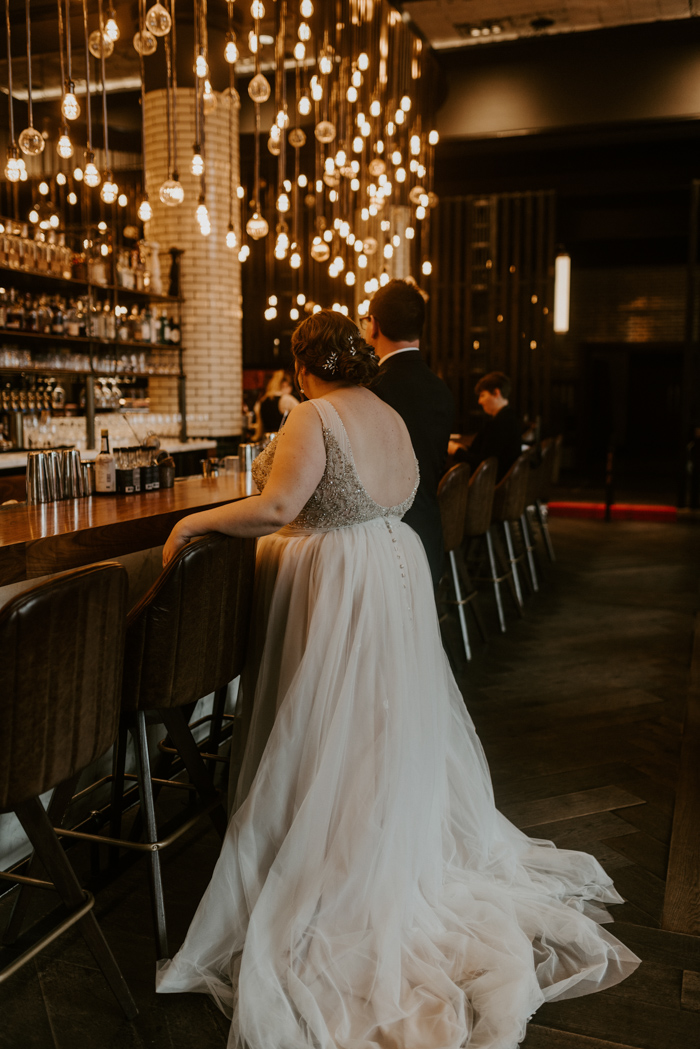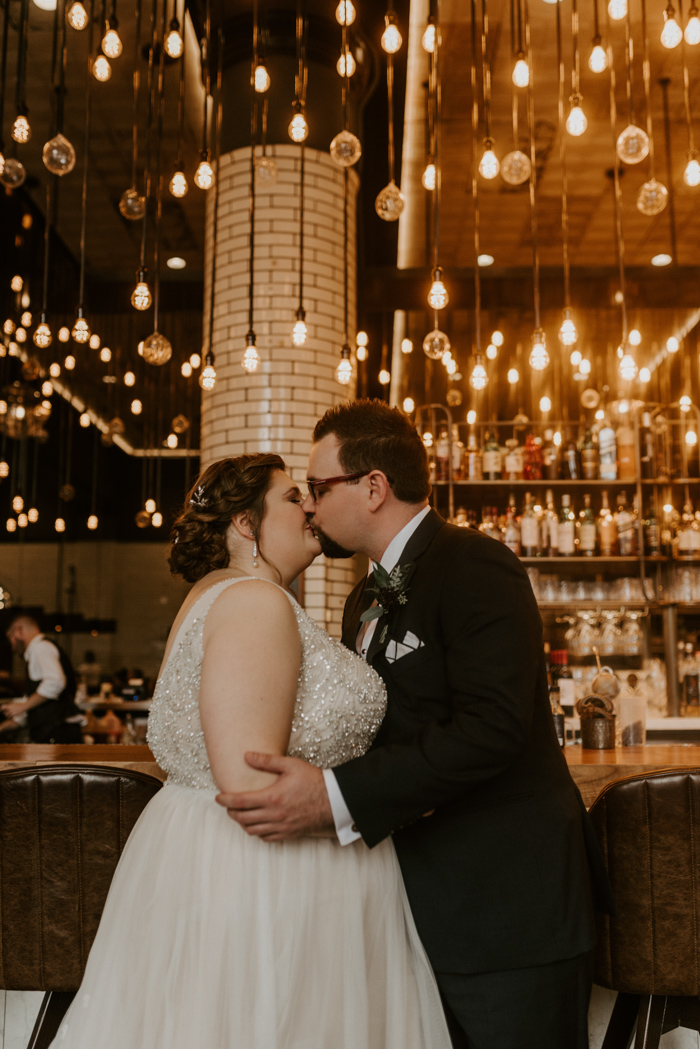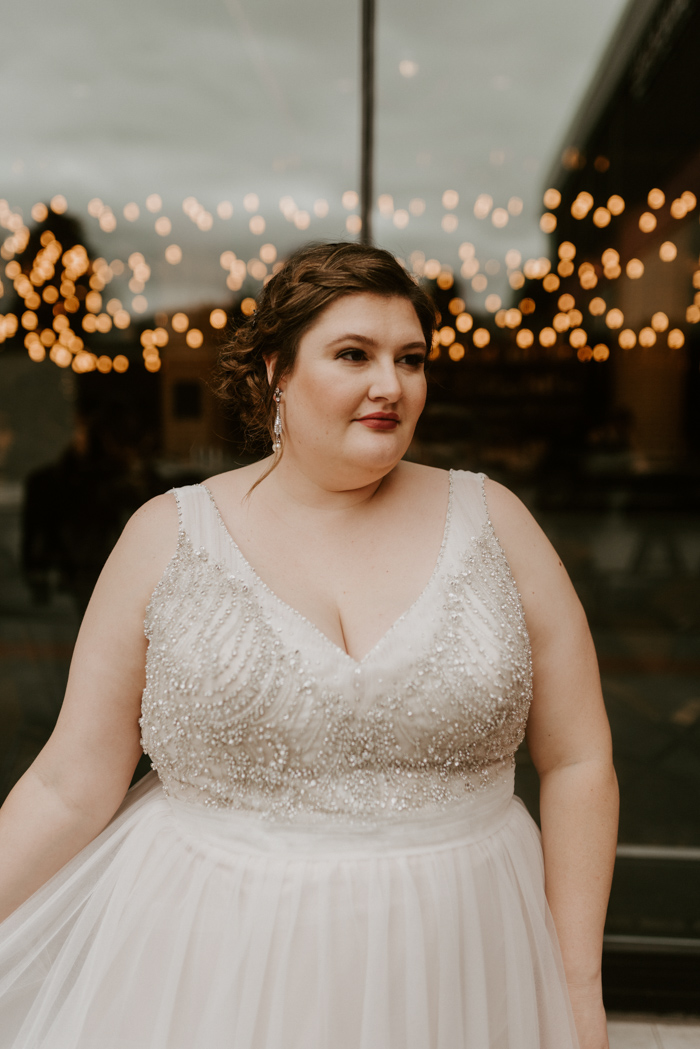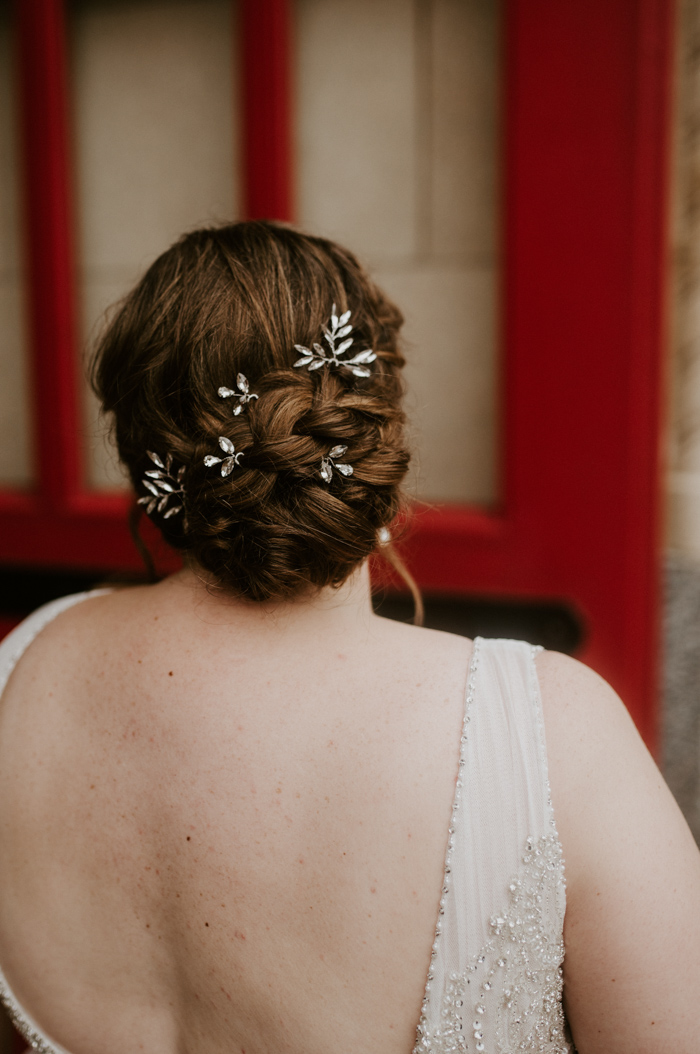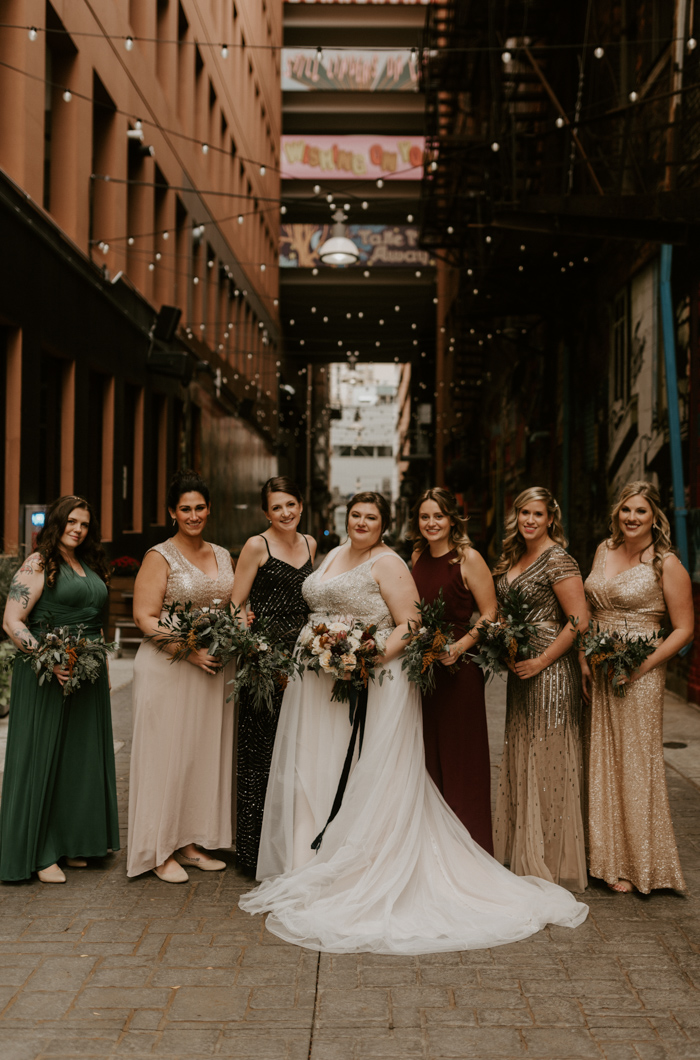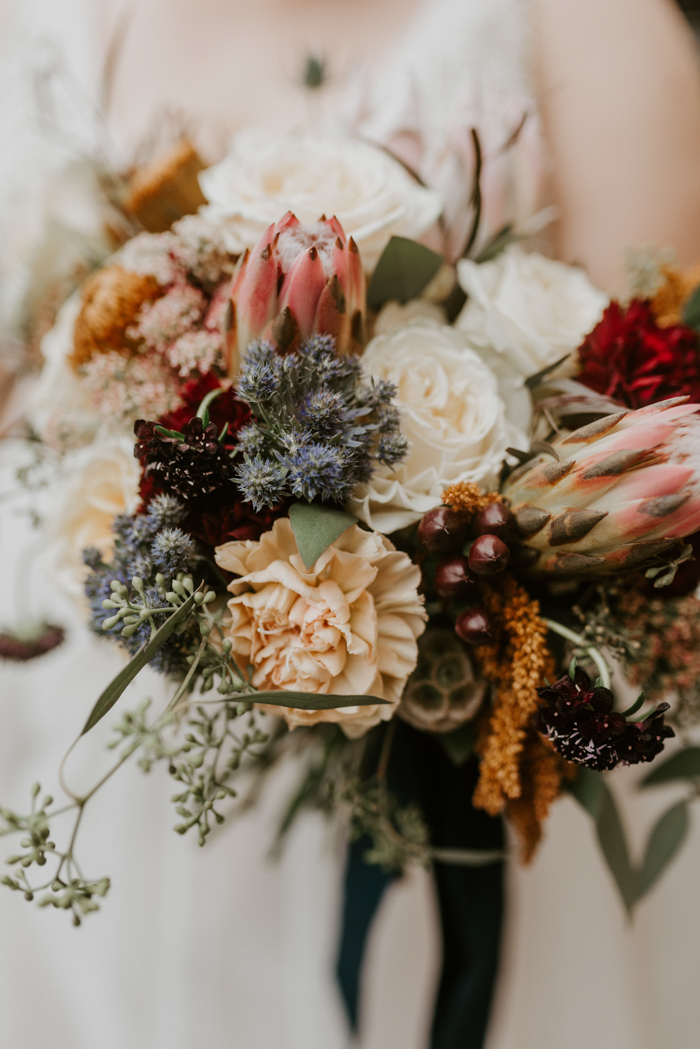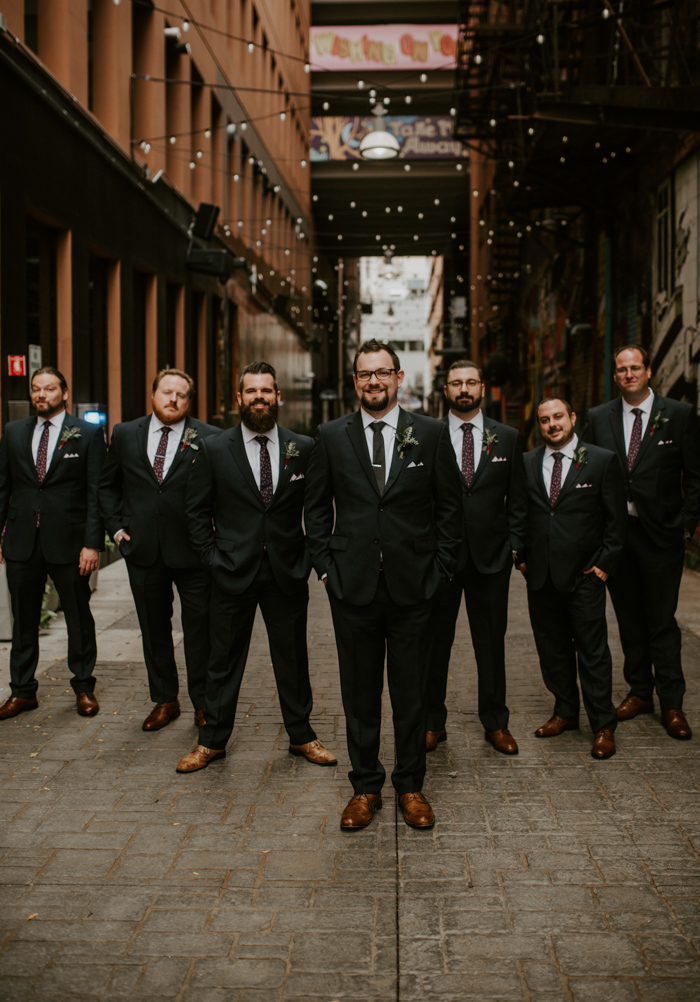 When planning our wedding the most important thing for us was to keep it personal and to keep the event feeling like "us". We had been together for 4 years before we were married, and in that time period, we were always working on something, building something. When Ryan proposed we were in the beginning/ middle stages or ripping apart the only two full baths in our 50's ranch. We put off the planning until we finish with that project, and as a nod to that project and the delayed planning, we used the old wood studs that we pulled from the walls as the wood for our arch. It was also very important to us that we try to keep the stress down by hiring a planner/coordinator and working with quality talented vendors.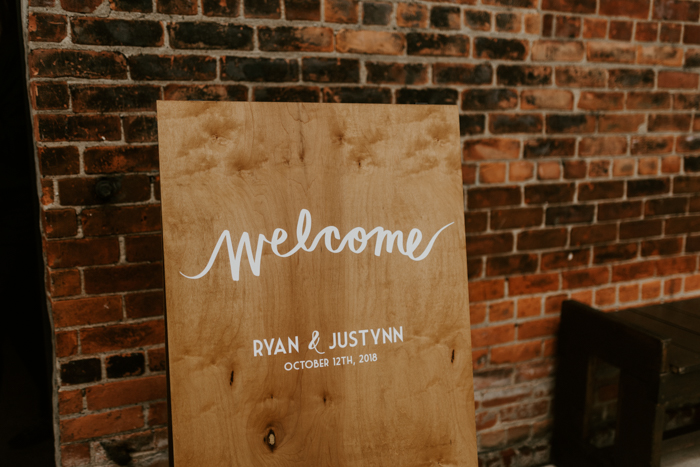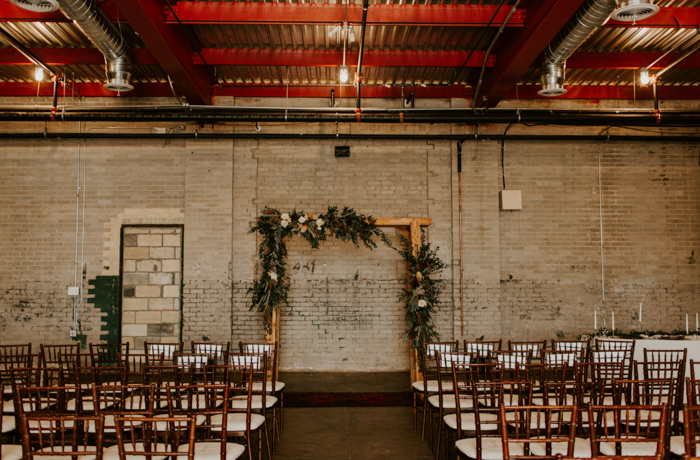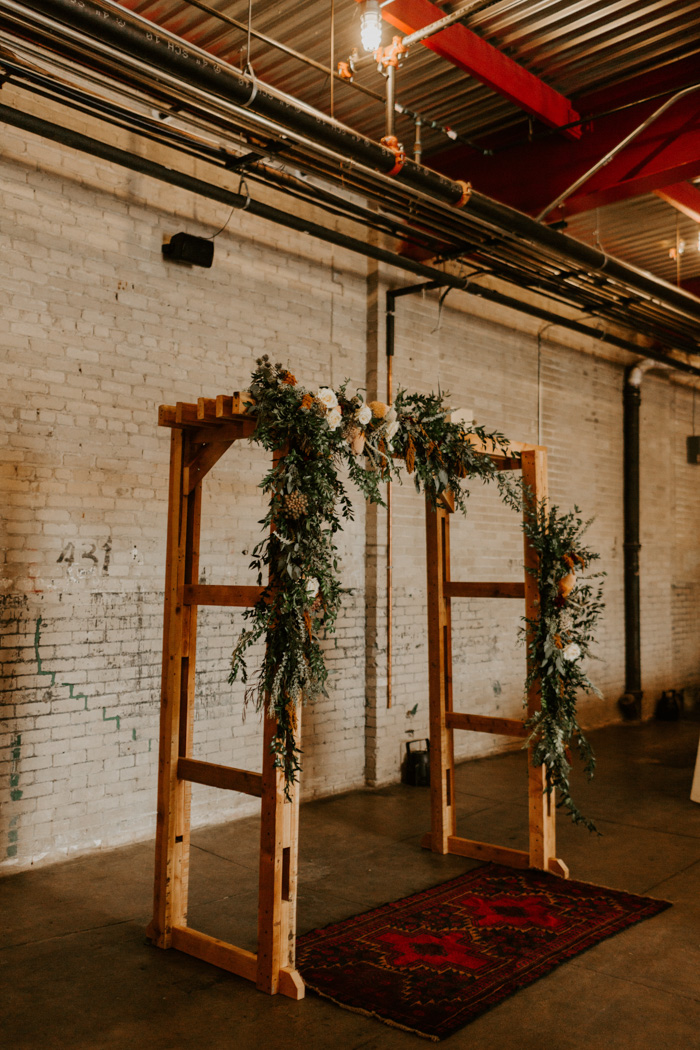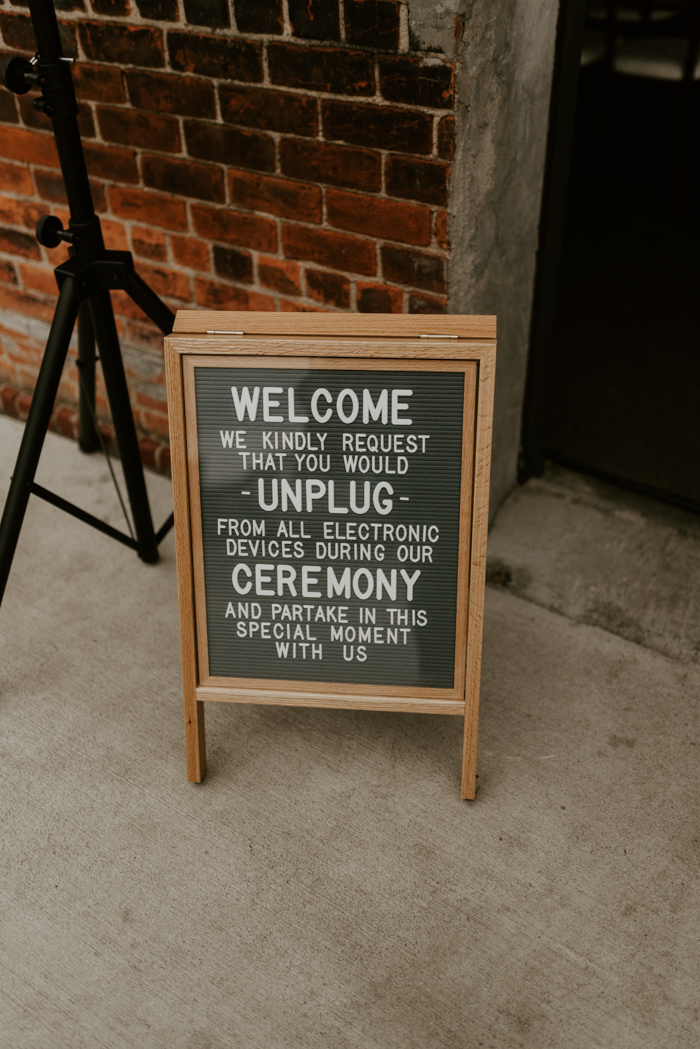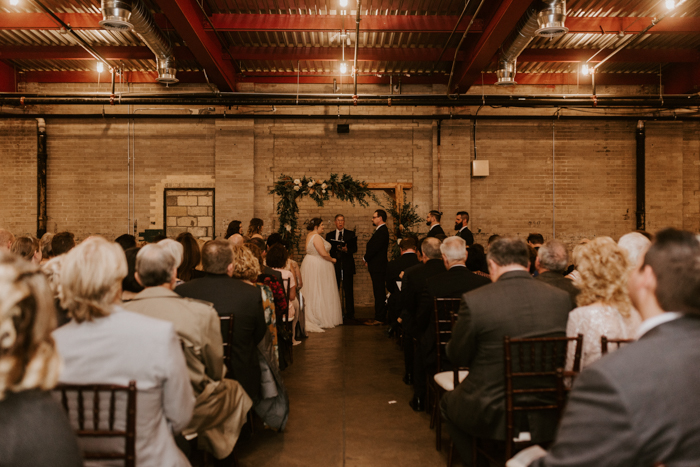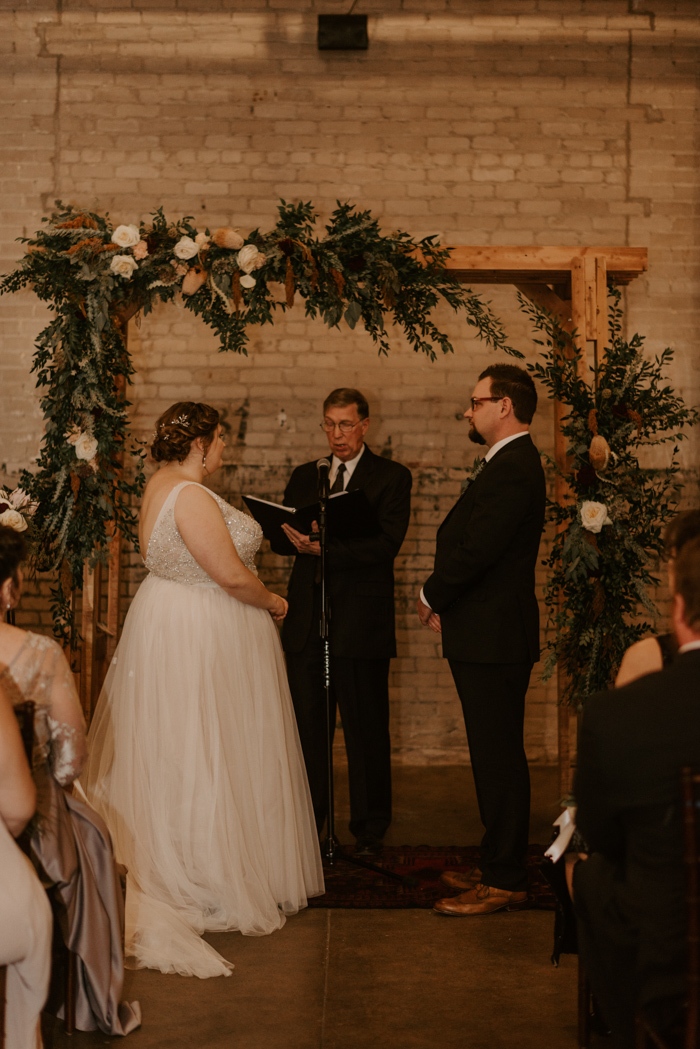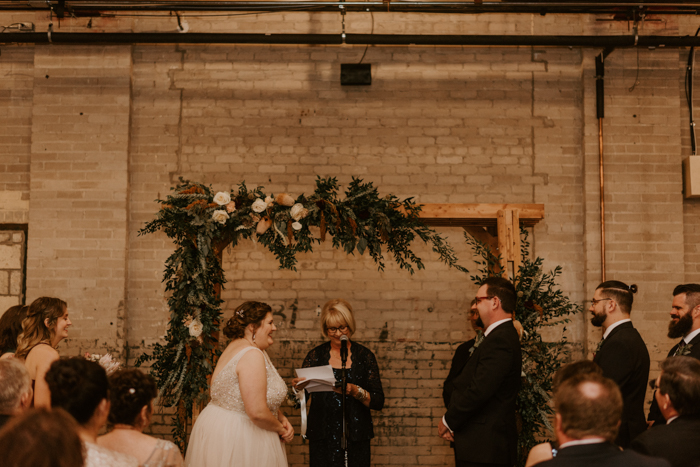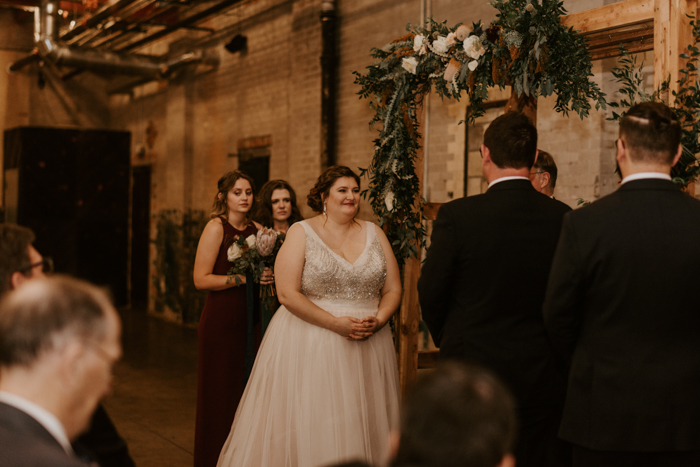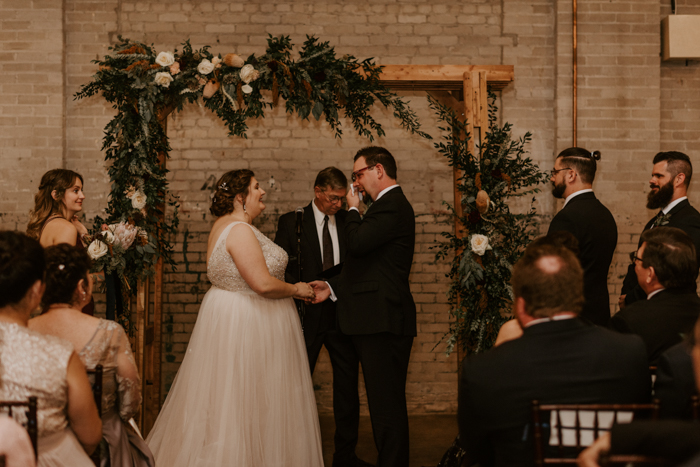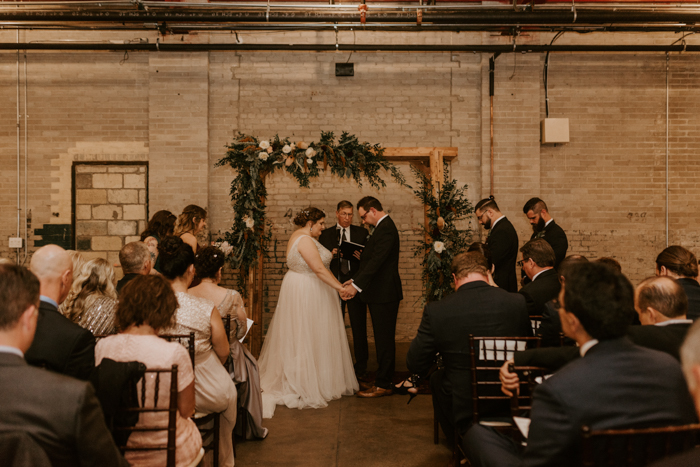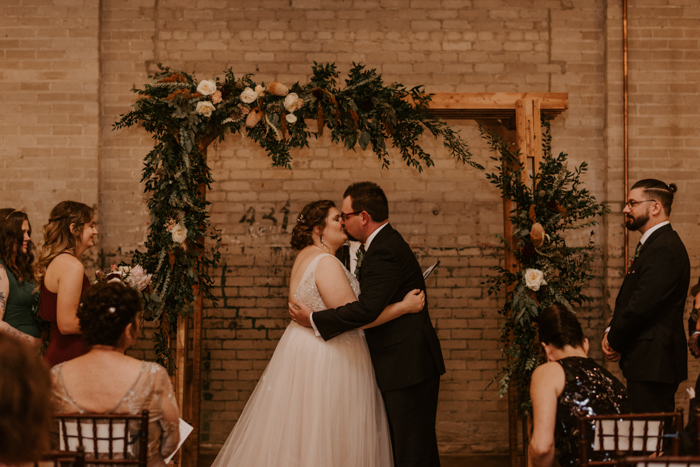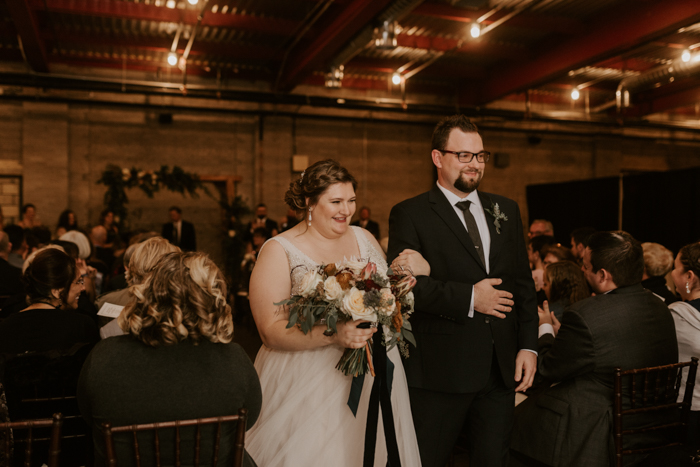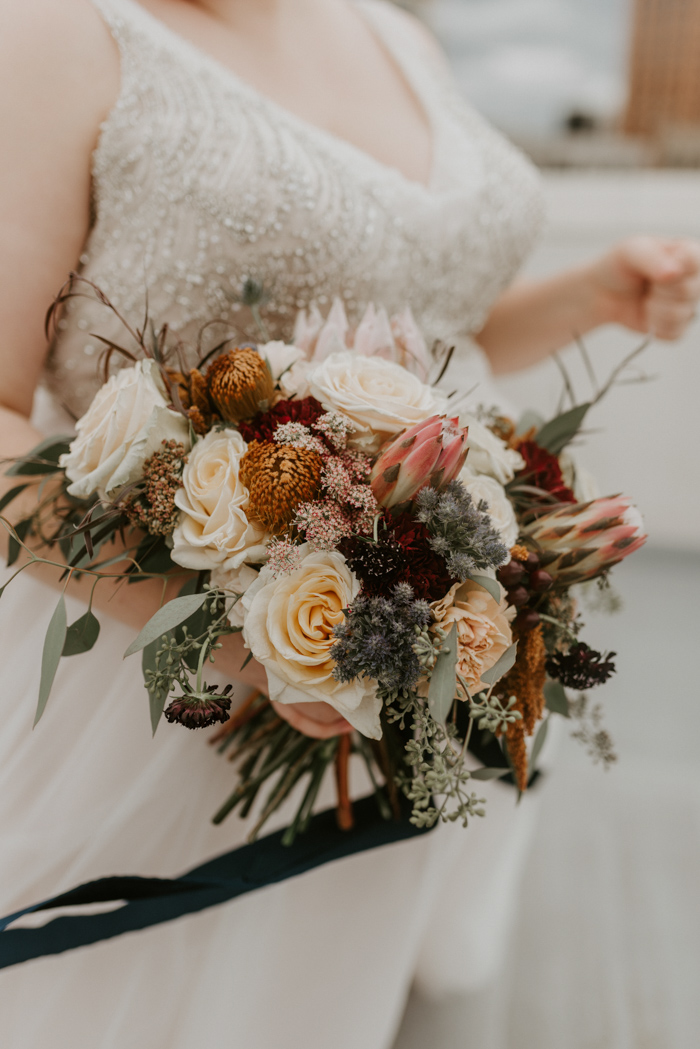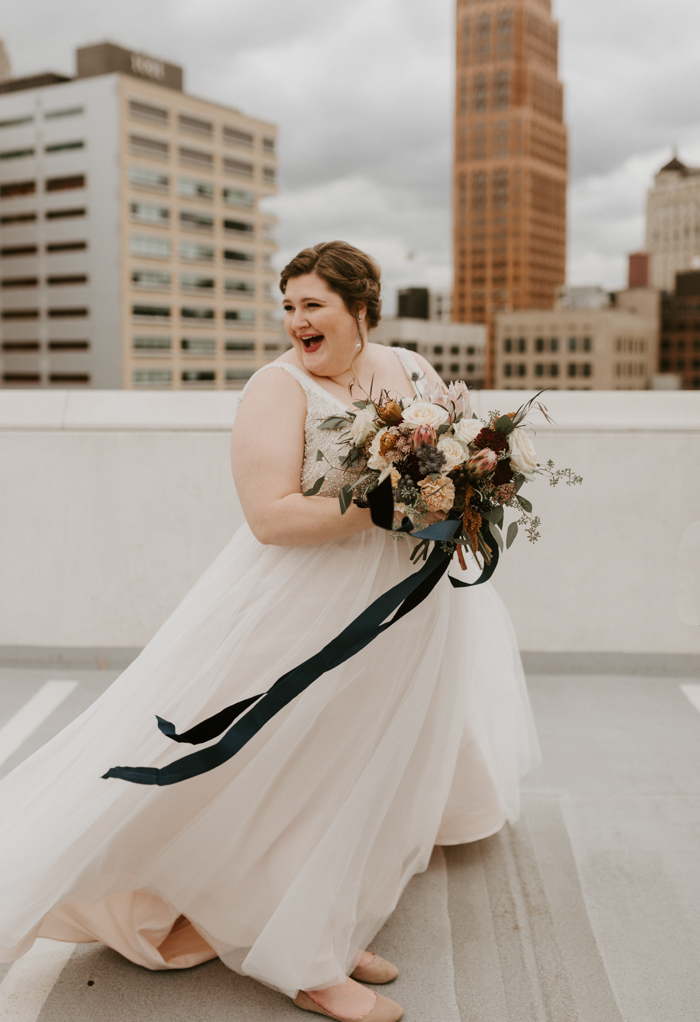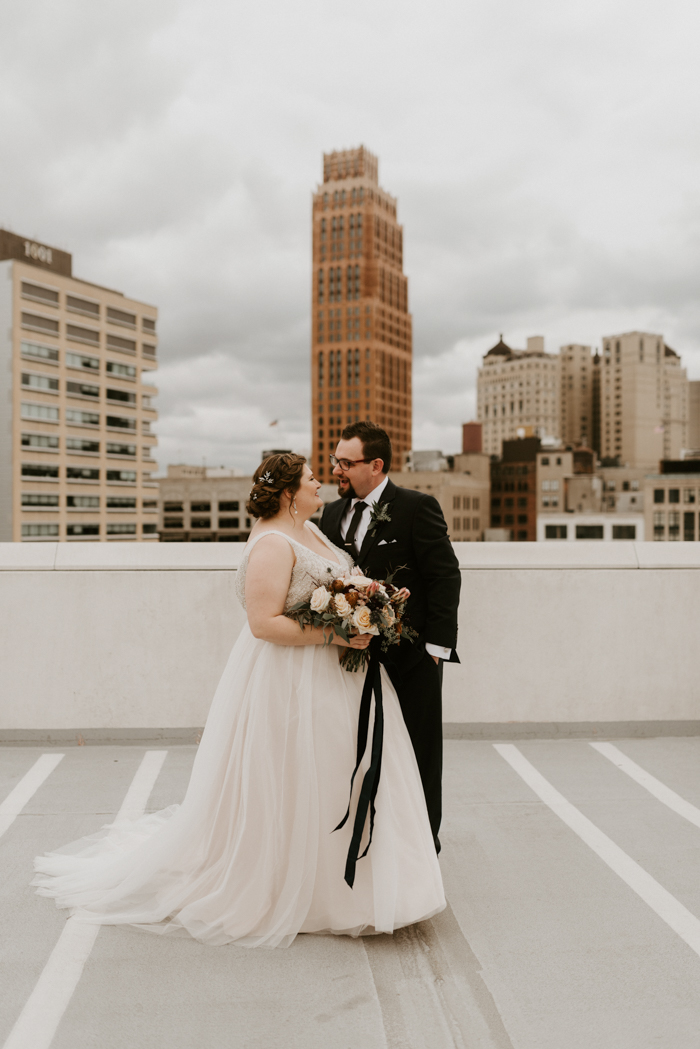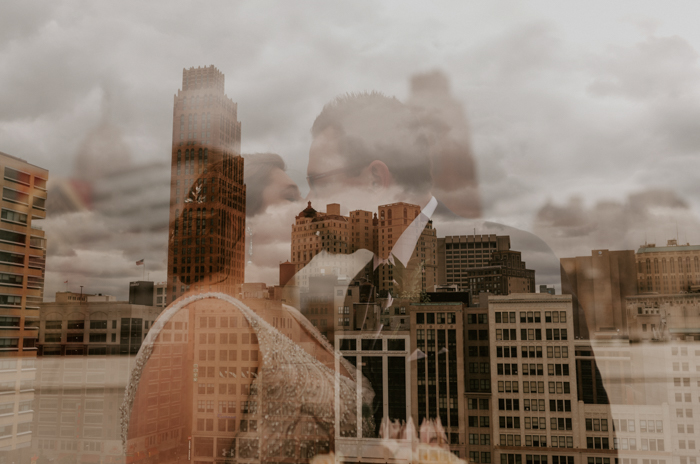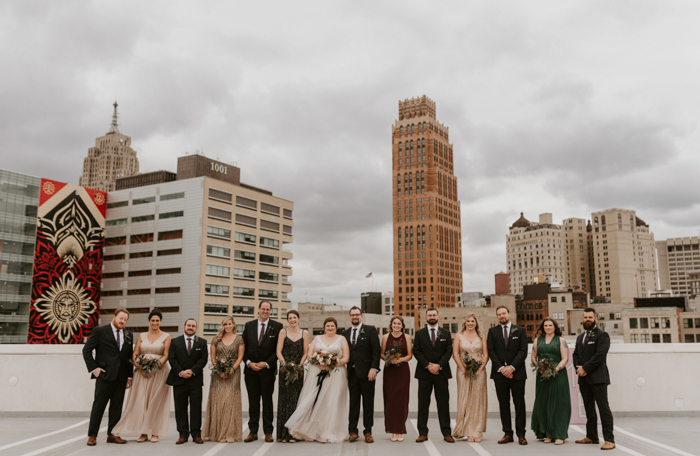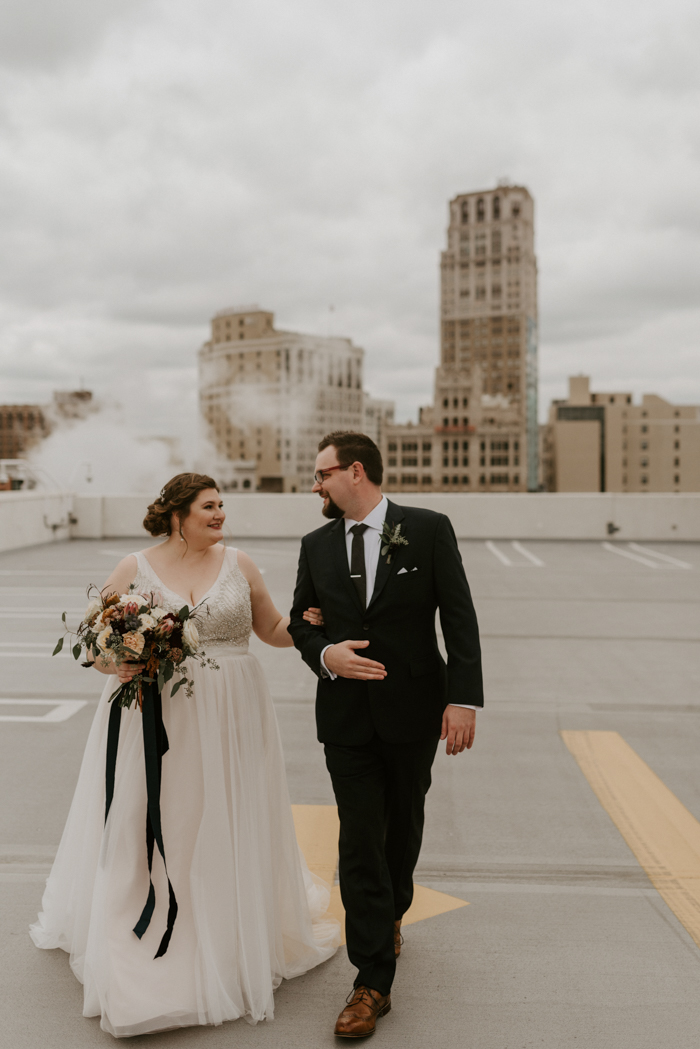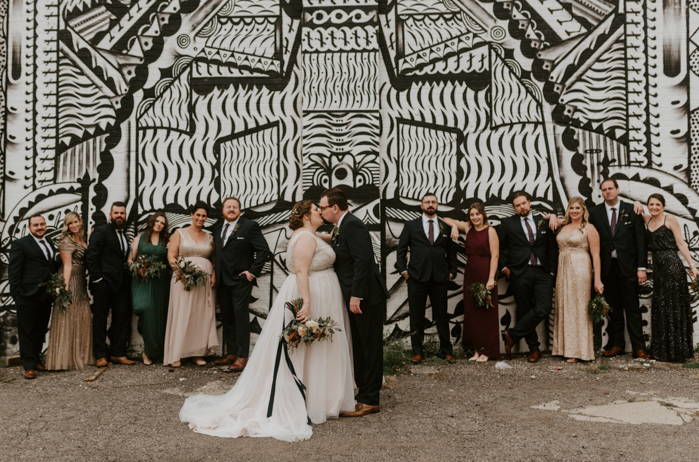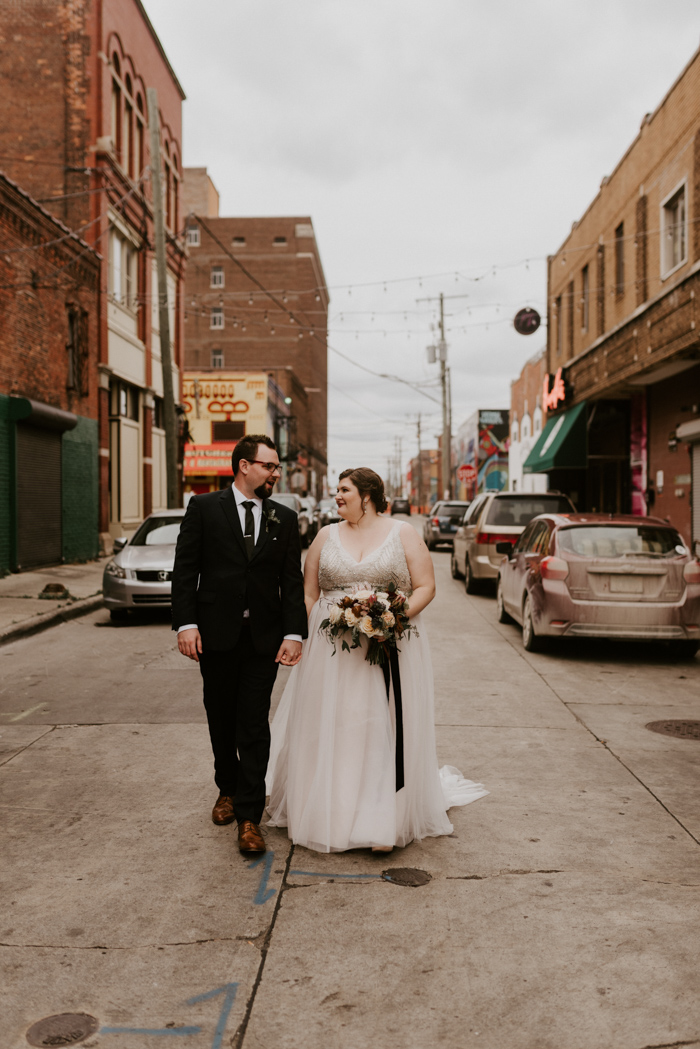 We really used the vibe of our home and based everything from that. In our home, we have a mix of woods, neutrals, leather, and old/new items. A lot of old photos and family mementos on display. That's the stuff that represents us so we took that same feeling and elevated it a bit for the wedding. A mix of old and new that felt timeless. We chose to do a palette of colors instead of just one or two. I really wanted the whole event to feel genuine and timeless. We based the colors on fall deep gem tones and then added in metallics and neutrals.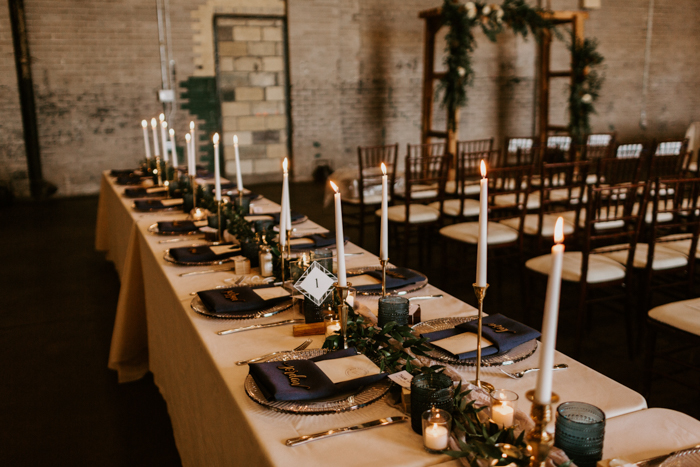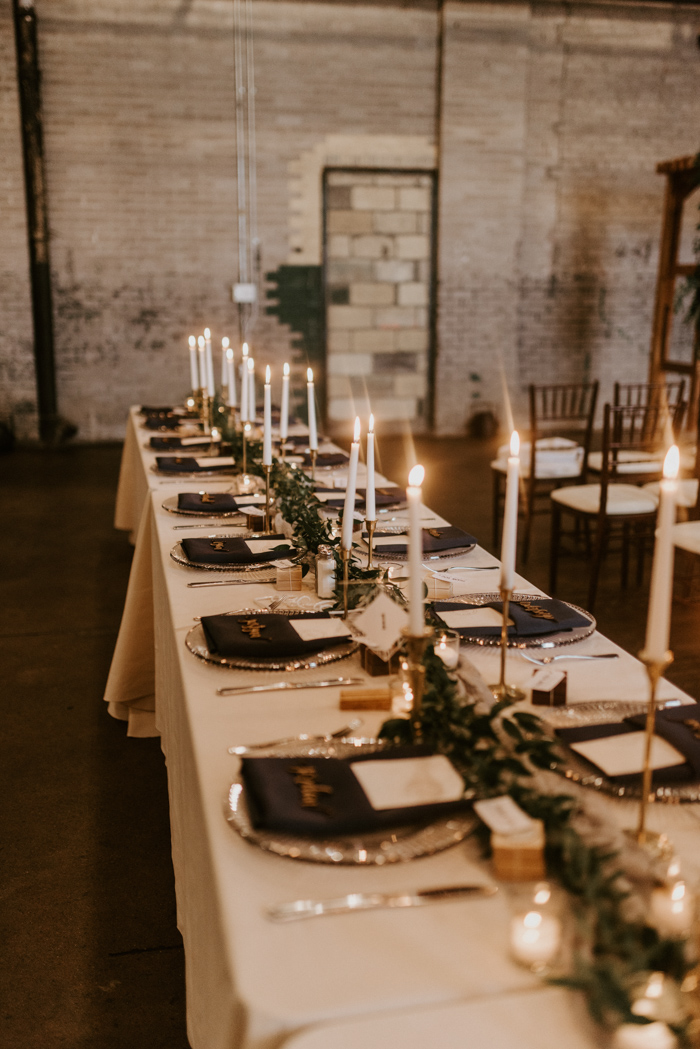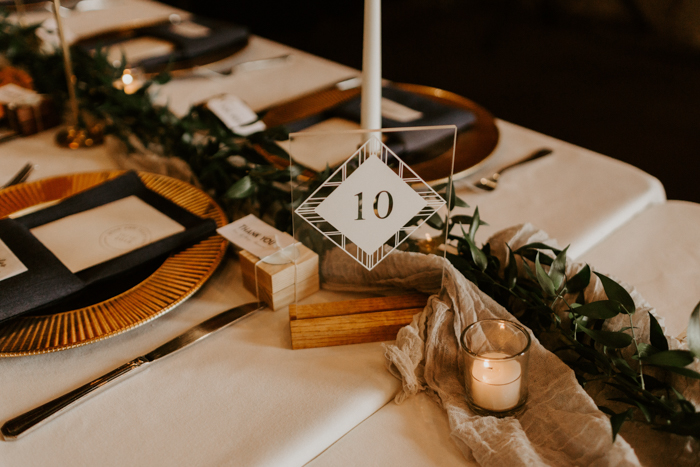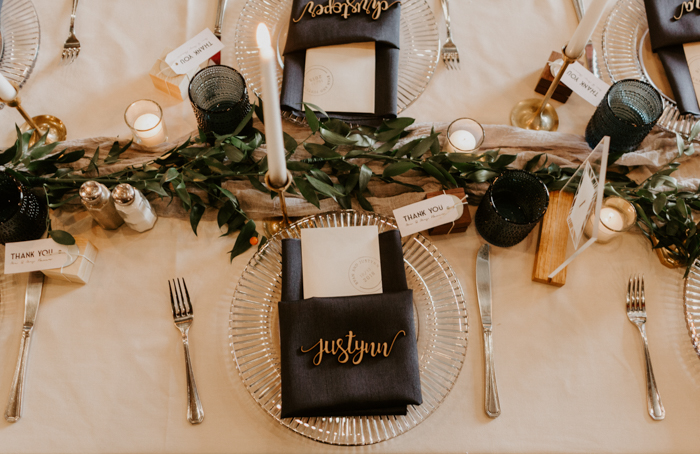 We did decide to give out wedding favors. When picking what to give I was set on something that wouldn't be left, nothing edible, something that would be personal but not personalized, and would be used for years to come. My grandfather was a pattern maker for an auto supplier and had a huge wood shop that I learned to create in. With the help of my father, we used wood that had been salvaged from my grandfather's old wood shop, and some trees that fell near our cottage to create tealight candleholders. Ryan and I then sanded them down and finished them with a tag noting the significance. I still get texts months later asking if we have any more left over from guests.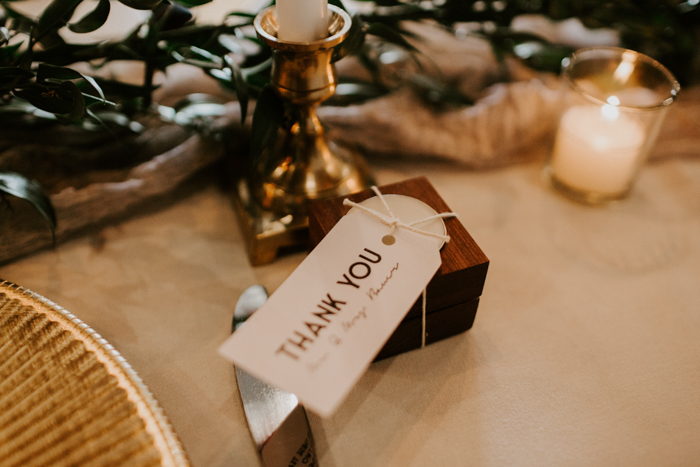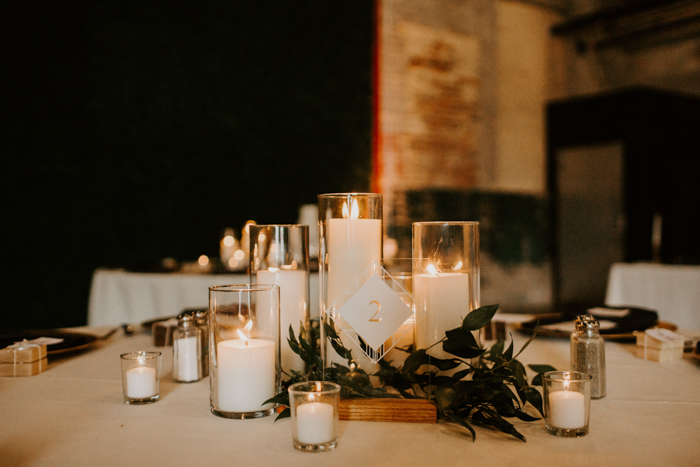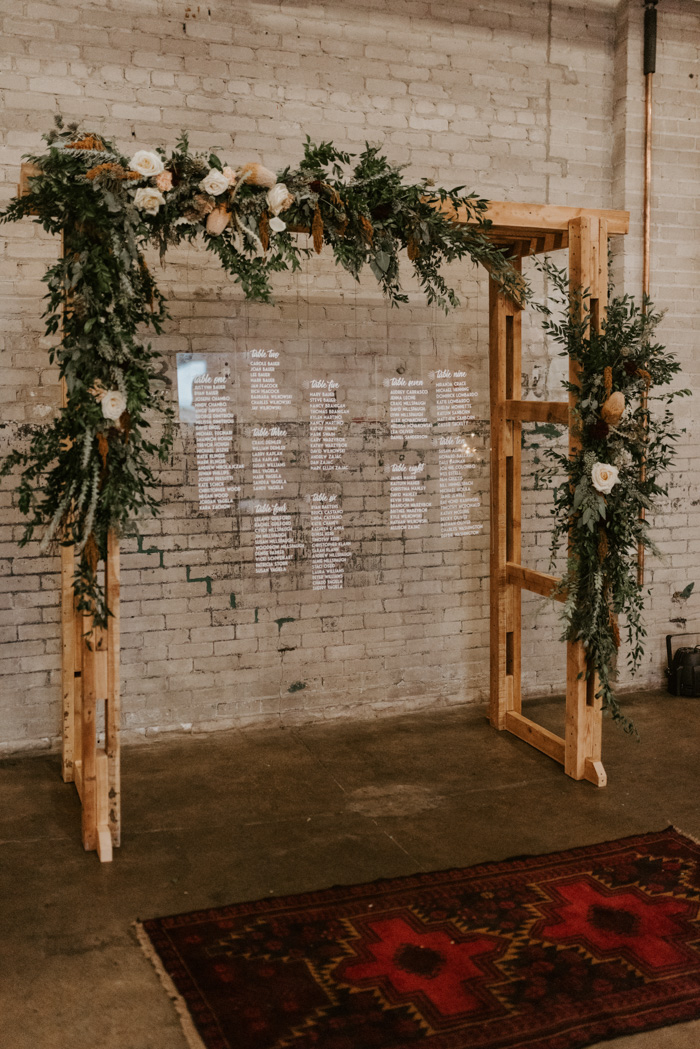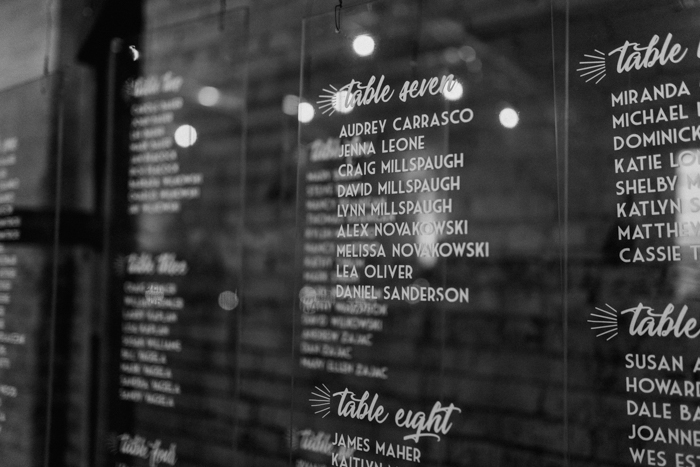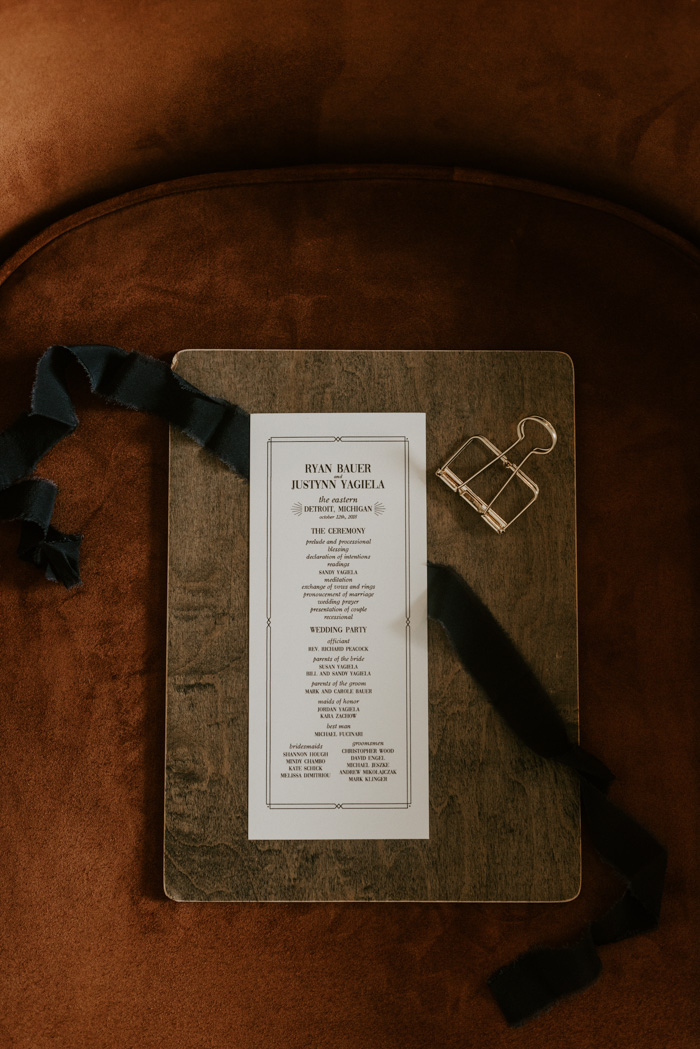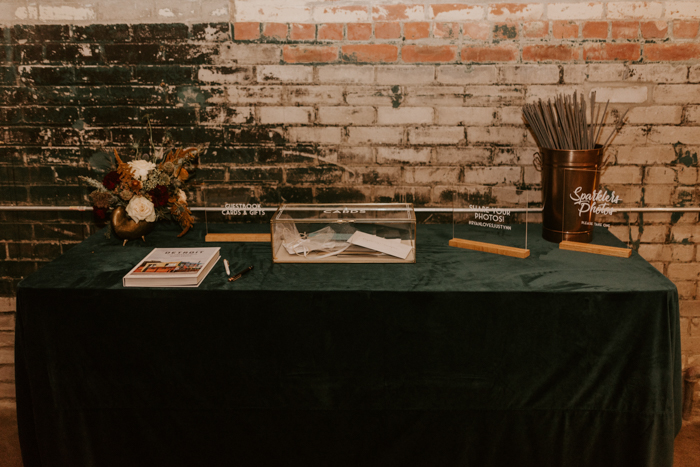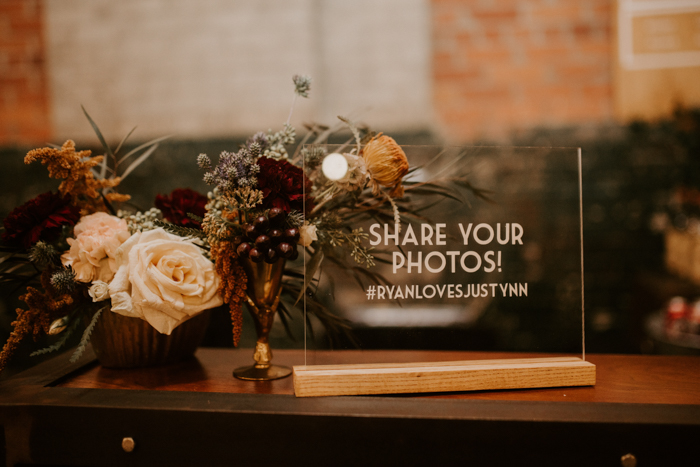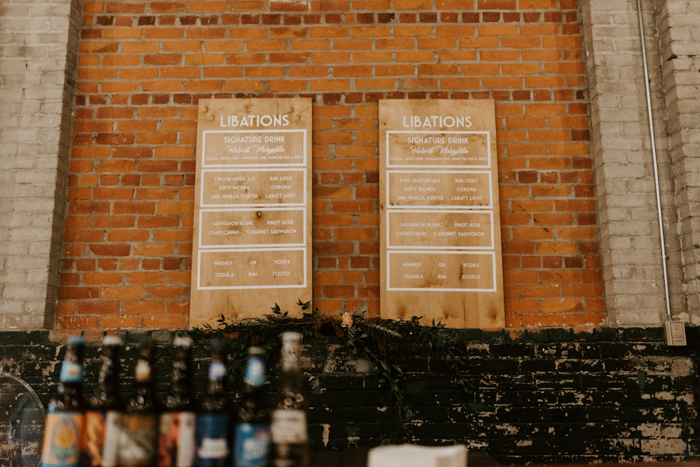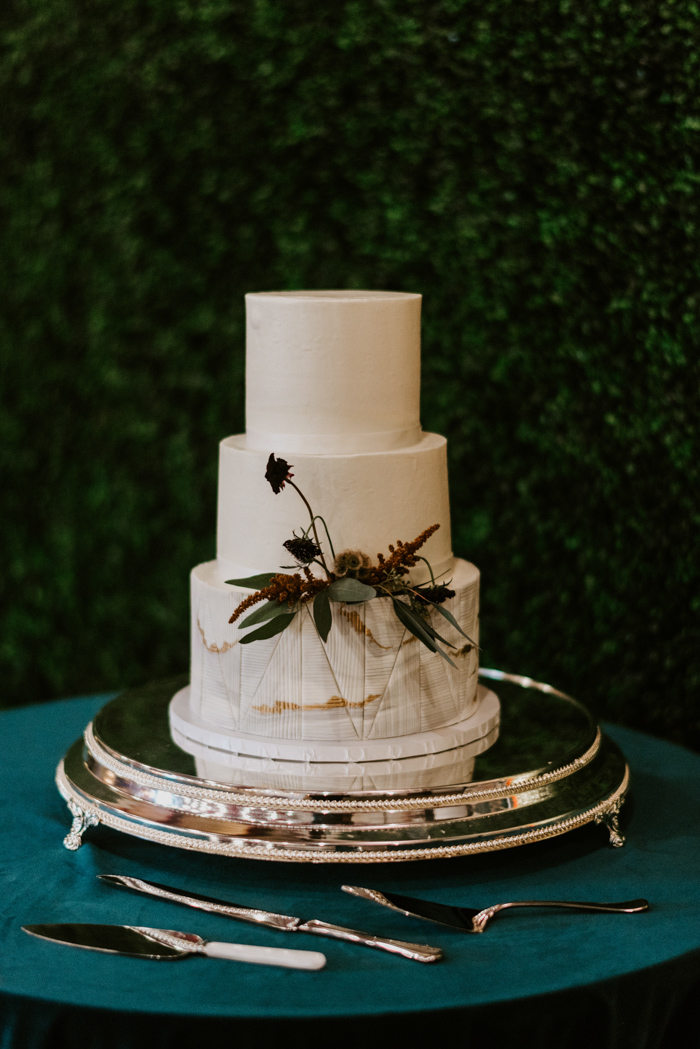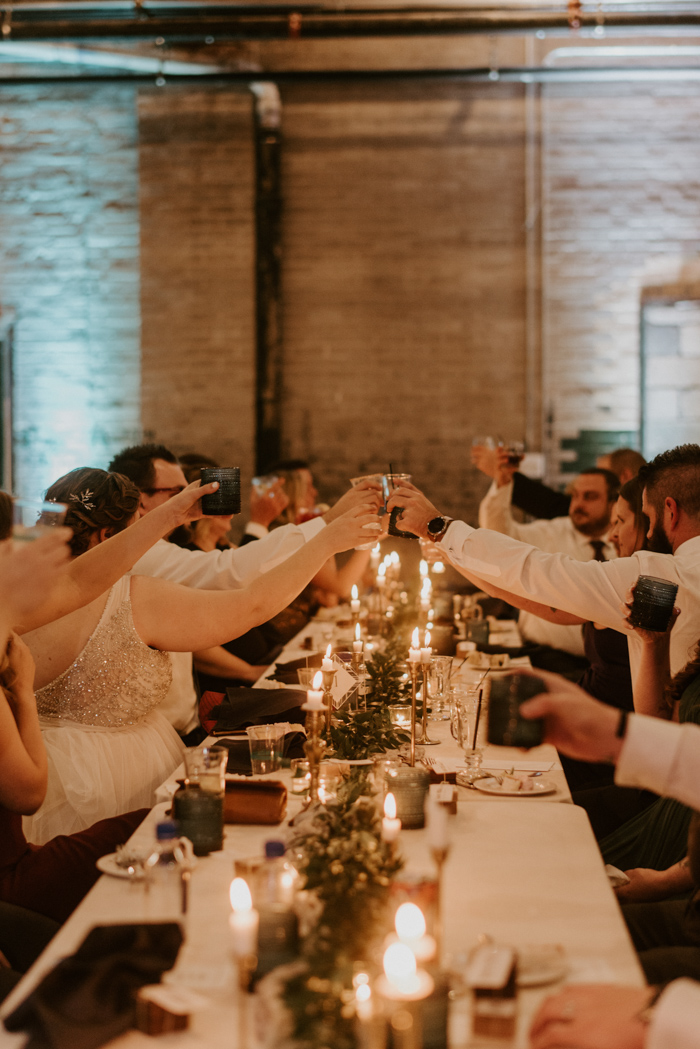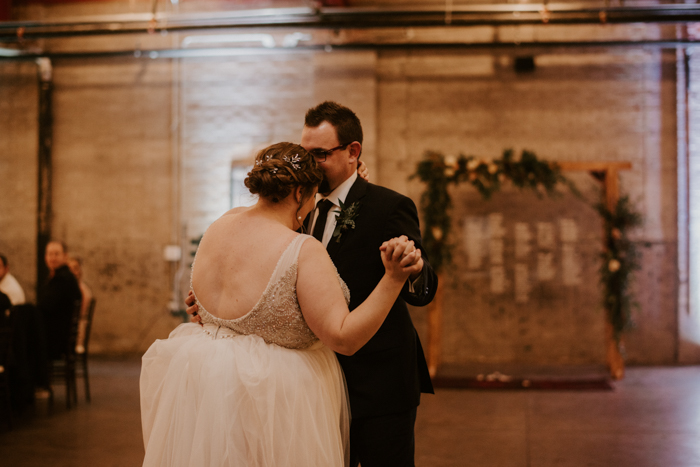 Congratulations to Justynn and Ryan, and a big thanks to Northern Native Photography for sharing this gorgeous wedding at The Eastern Detroit!