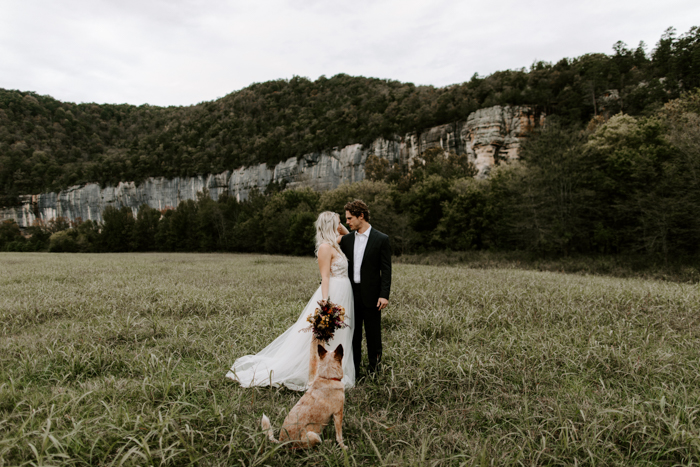 Gracie and Mo's sweet elopement at the Buffalo Outdoor Center and their story of "the year of weddings" has us seriously reconsidering the idea that your wedding day has to be just that, one day! The couple, who are planning a more traditional wedding for later this year, got to also plan a bohemian elopement with only their trusty dog by their side. With The Dogwood Collective in tow, they went back to where it all started near the Buffalo River to exchange vows and eat cinnamon rolls in the grass. Sonnet Weddings made sure every last detail, from the autumnal florals designed by Faith Hundley to the mini tent and picnic set up, had the bohemian vibe Gracie loves and reflected the couple's laid-back personalities.
The Couple:
Gracie and Mo
The Wedding:
Buffalo Outdoor Center, Ponca, Arkansas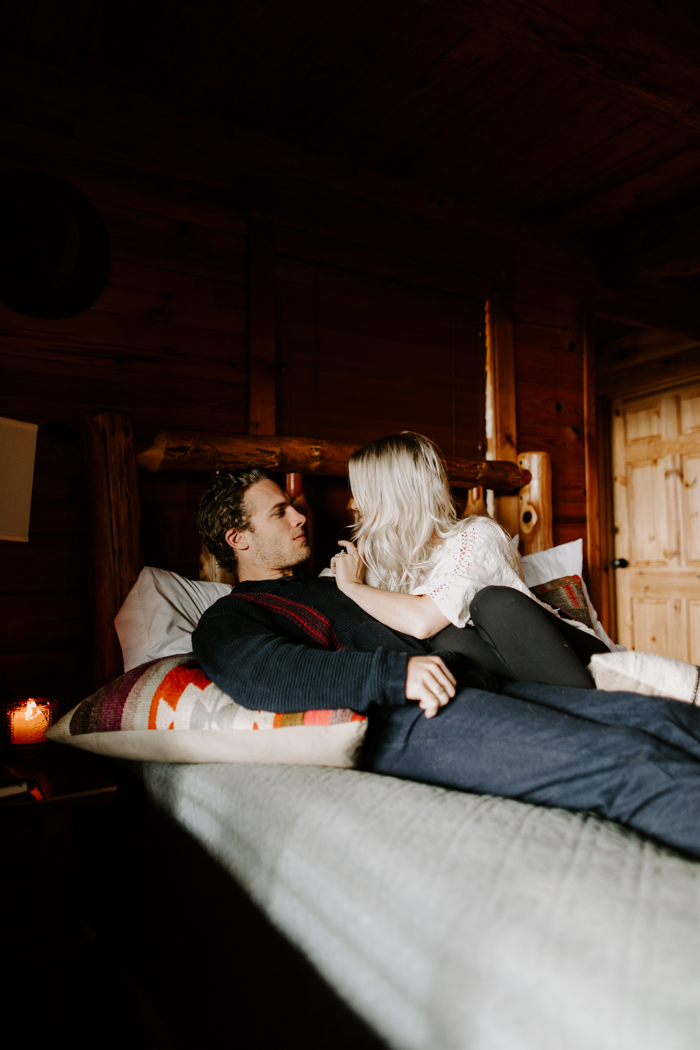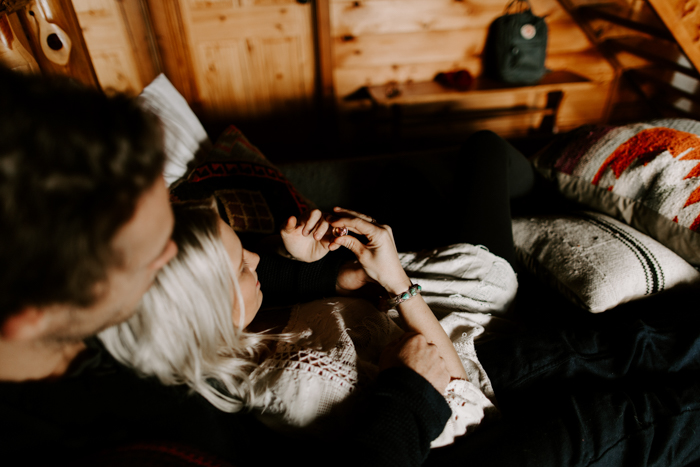 Our actual legit wedding date hasn't happened yet. We got engaged in Santa Fe, NM where my fiance's godfather lives, and he told us that we'd have multiple weddings during this season. I laughed and didn't really know what he meant! That night at our engagement party, he had a surprise dinner guest: a Buddhist monk…to marry us! He recited the Loving- Kindness Mantras then we said a few vows. We still have the marriage certificate.; we just haven't signed it.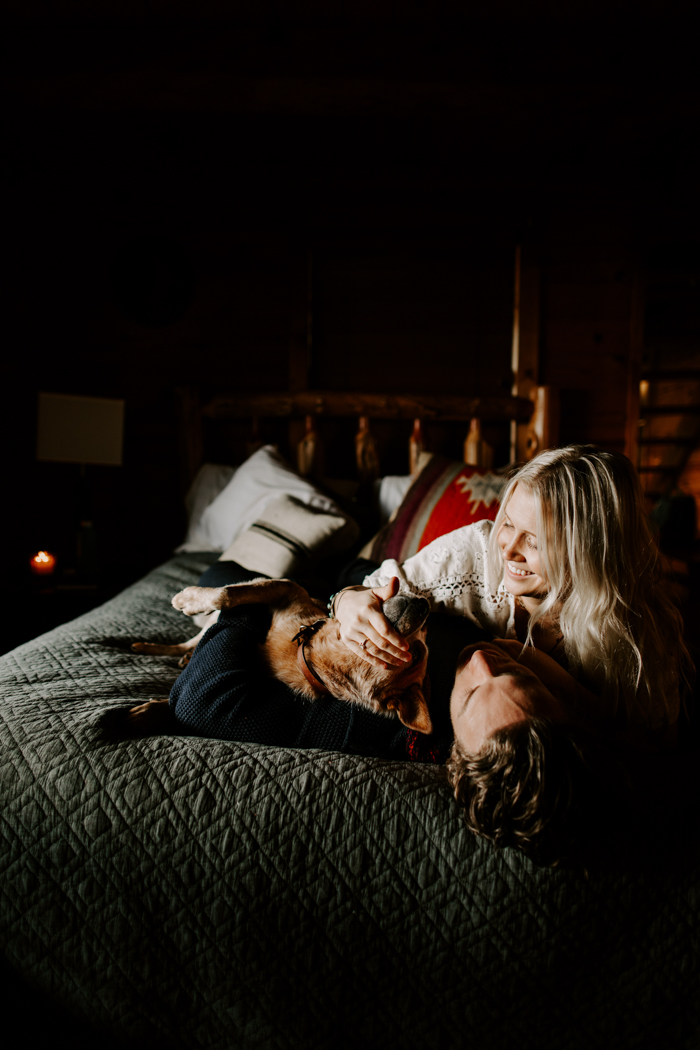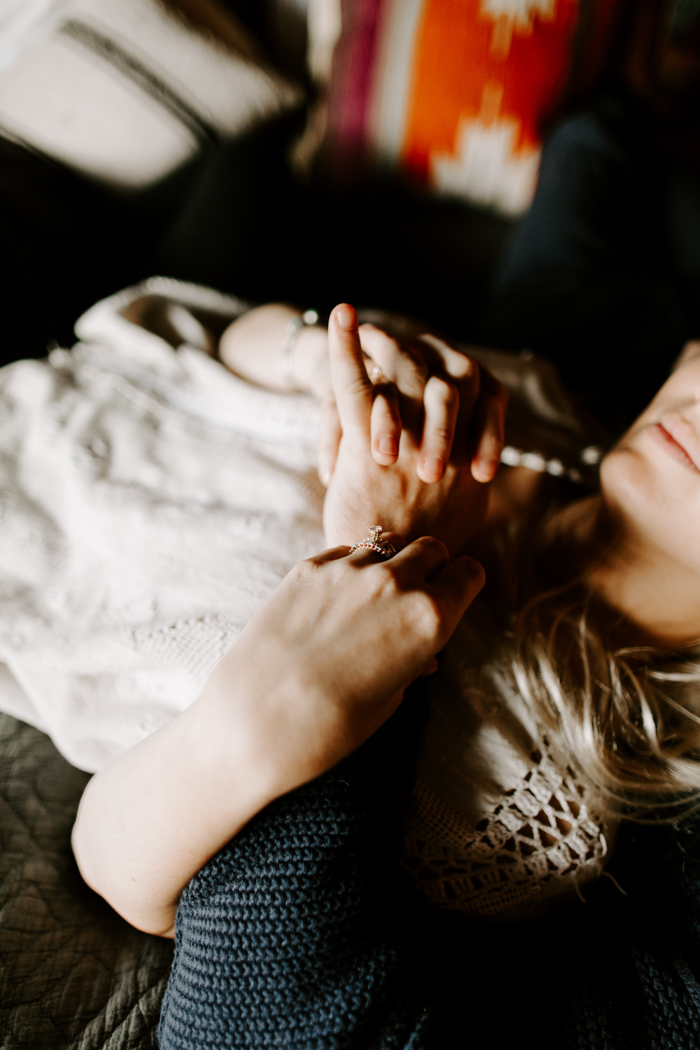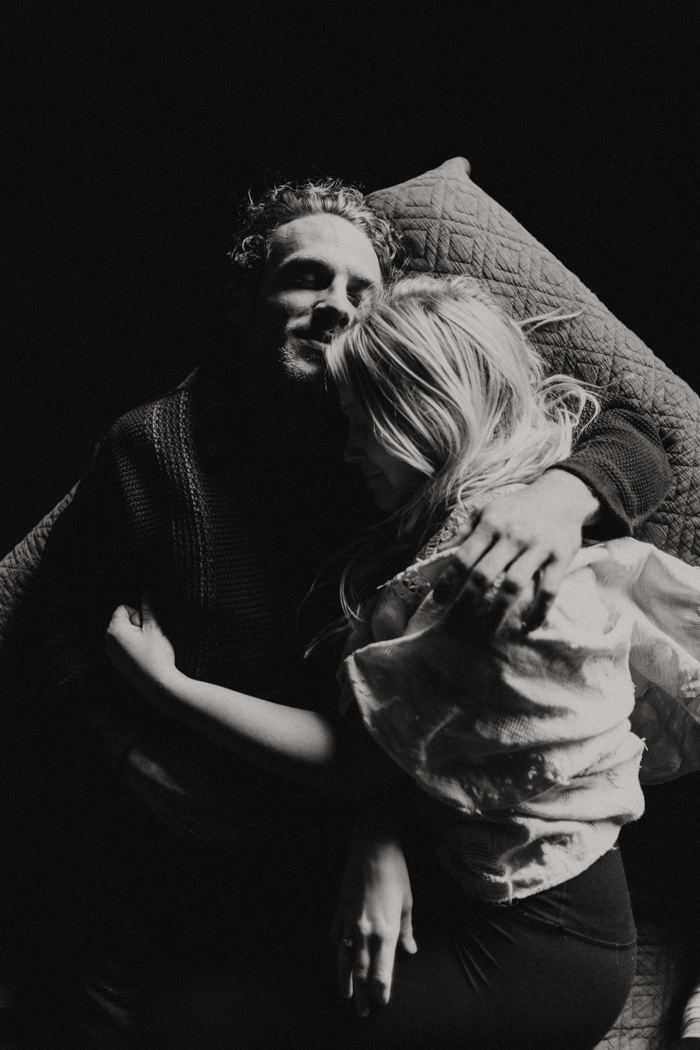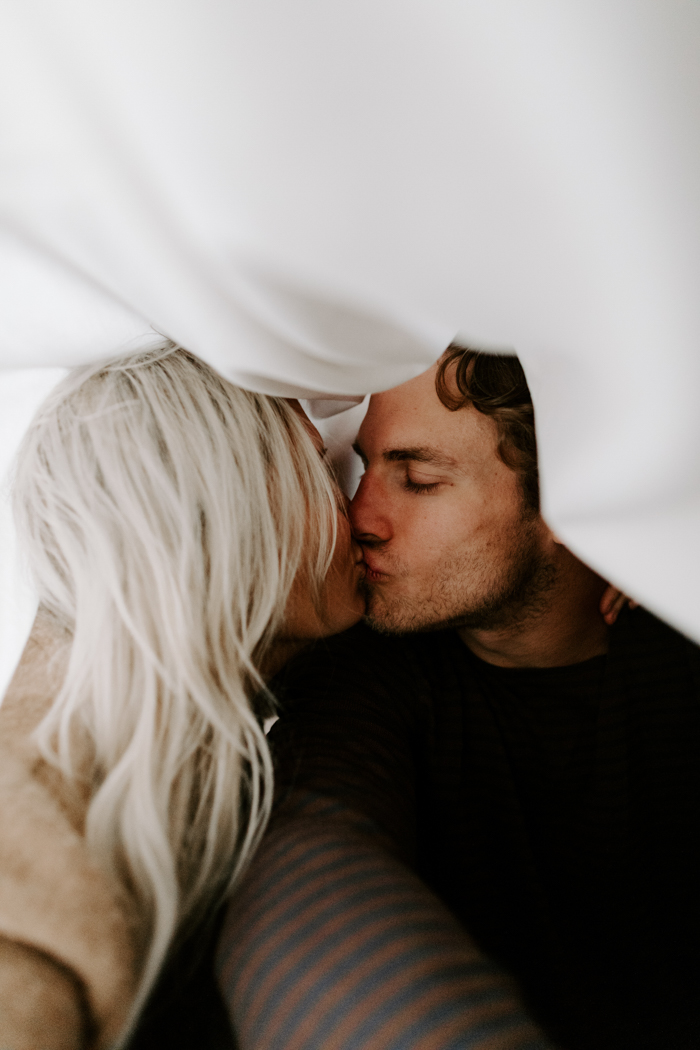 When we got home to Arkansas, a photographer reached out to us about doing an elopement. It was such a sweet gift and I thought back to the comment of, " You'll have multiple weddings during this season." Mo and I traveled in a van for 18 months and everyone thought we'd just elope on our trip. I've always dreamed of a bohemian elopement but I know that having an actual wedding with friends and family would be special. So, I got to have my cake and eat it too!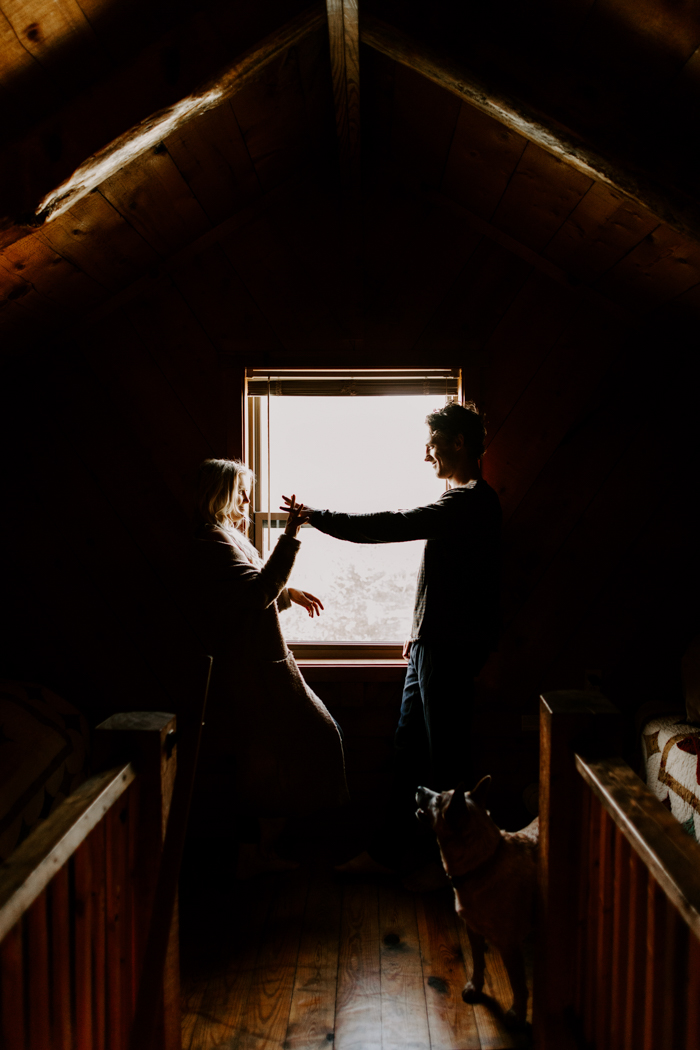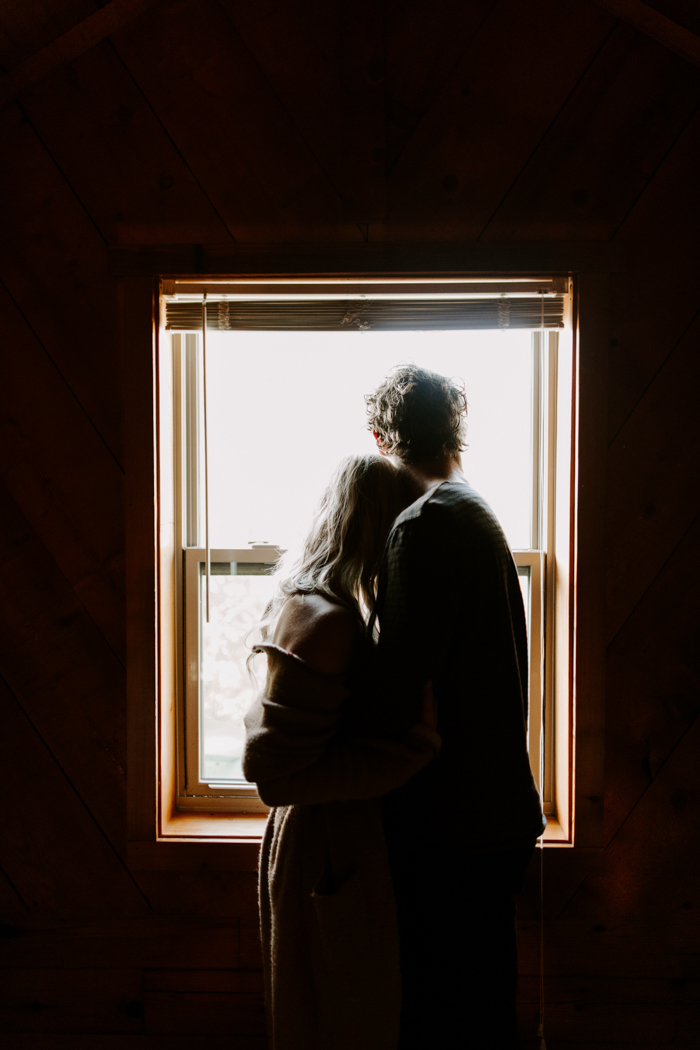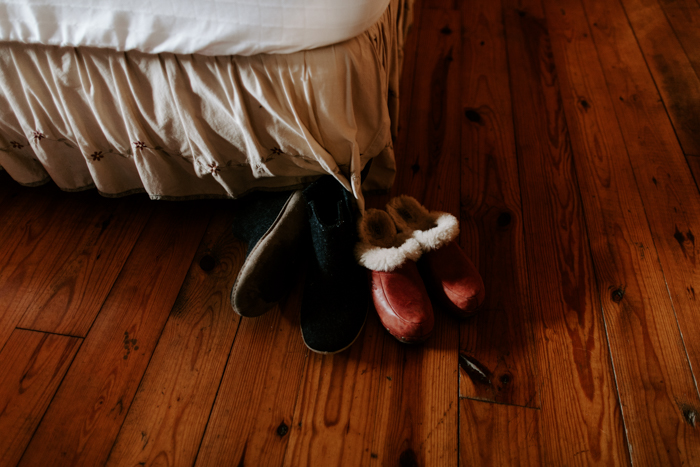 I want my actual wedding day to be more traditional and classic but I love a good bohemian elopement and I'm so excited that I get both. Why do weddings just have to be one day? We're making it a year of multiple celebrations rather than putting it all in one day!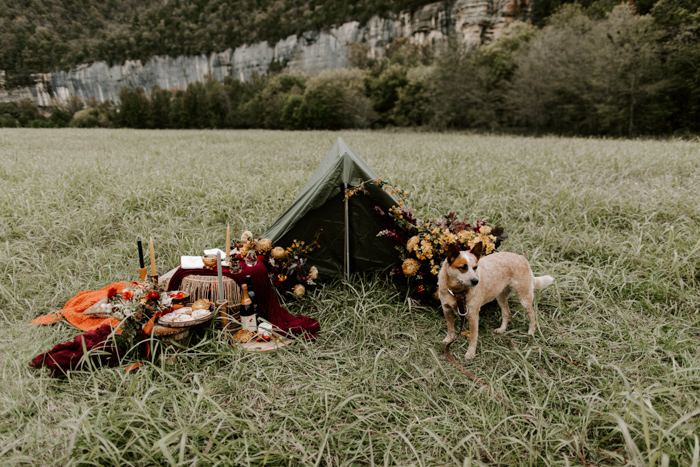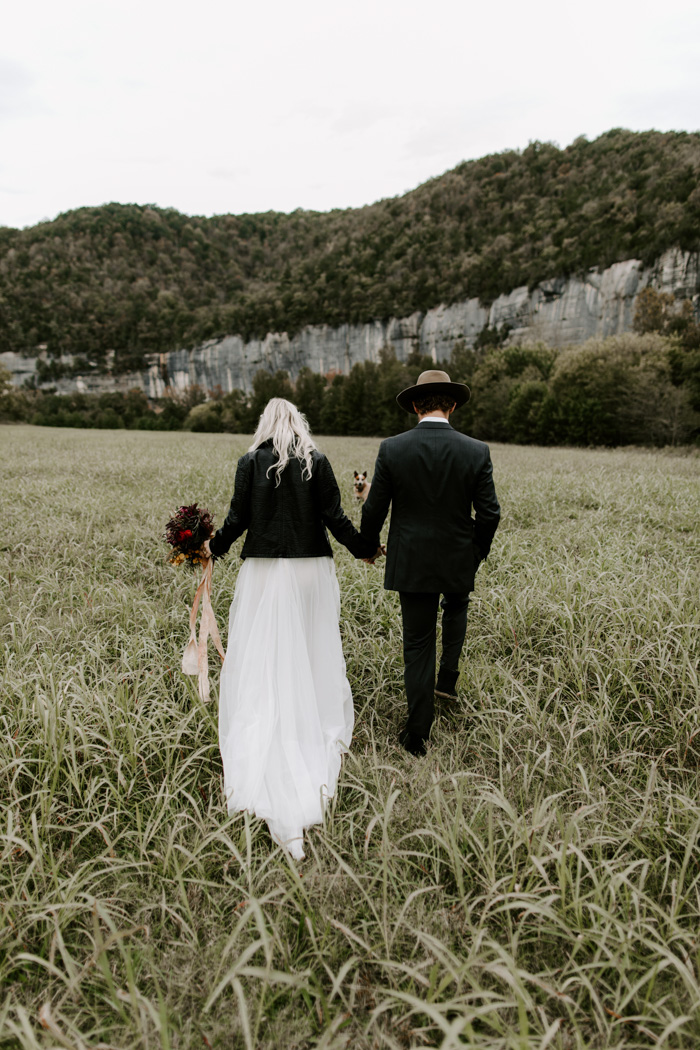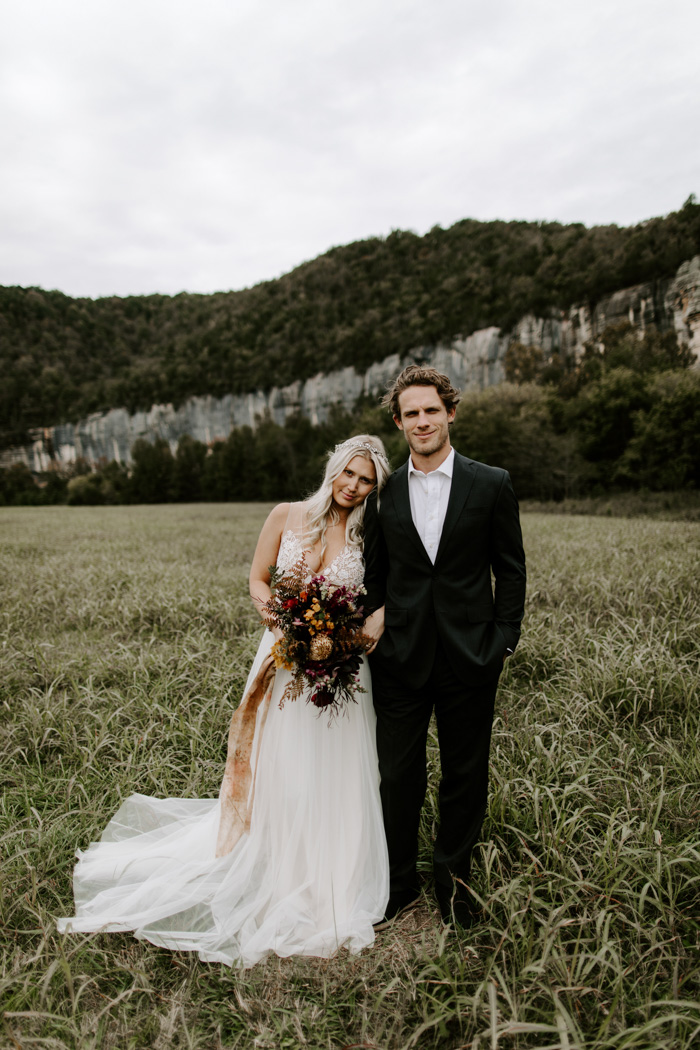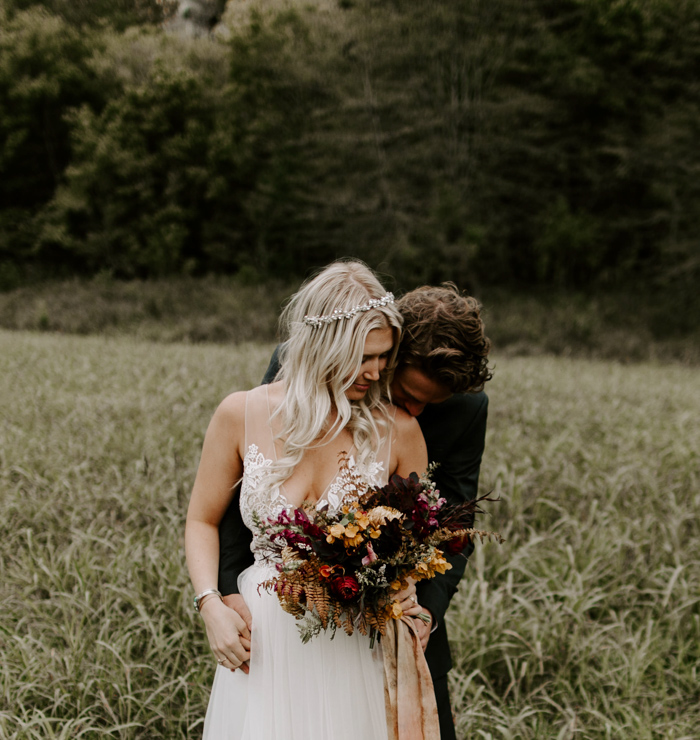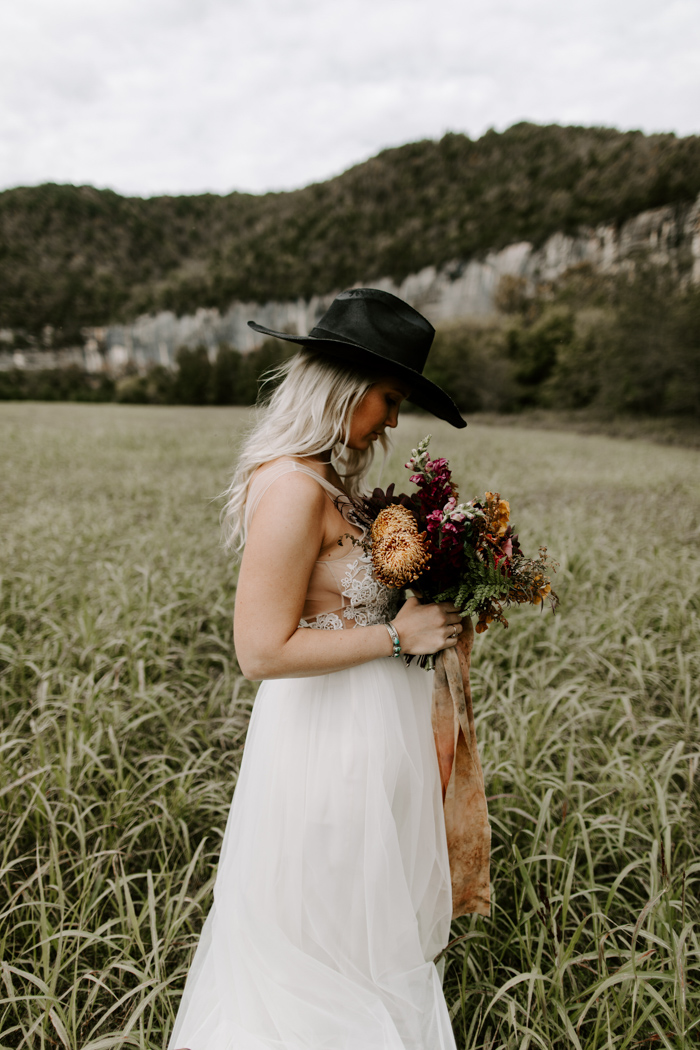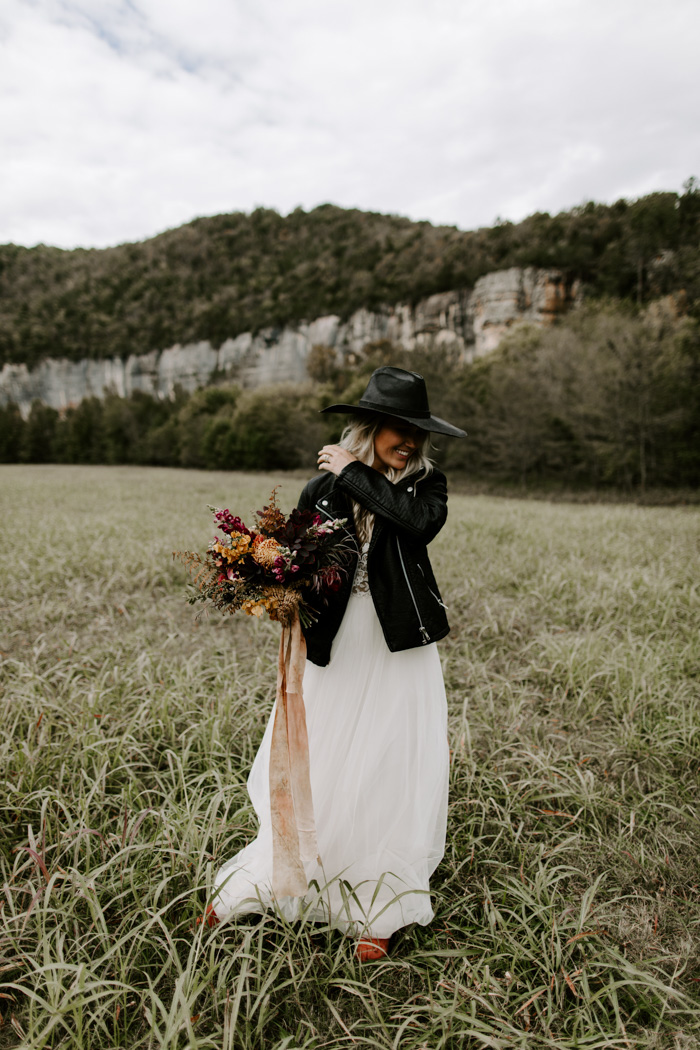 The most important part of planning the elopement to me was making sure that it was 100% us and at a spot that's special to us. We picked the Buffalo River because that's where our first date was almost 6 years ago and where we found our dog almost 4 years ago. An elopement there is perfect!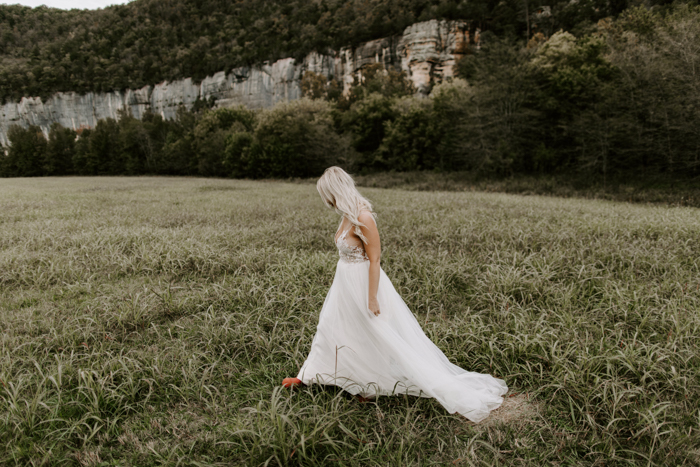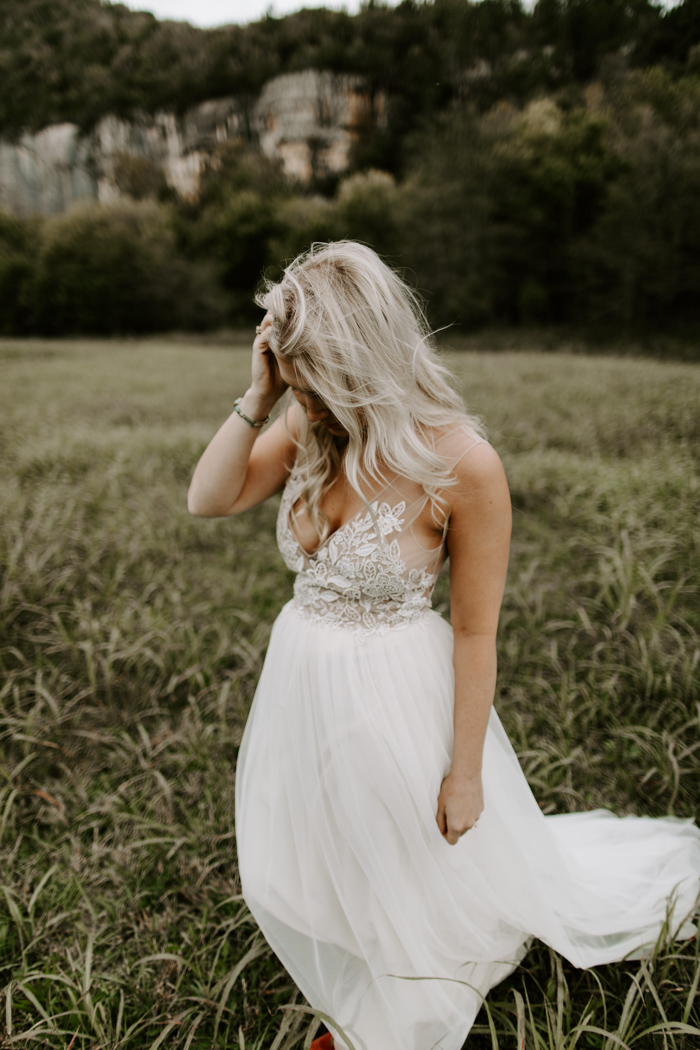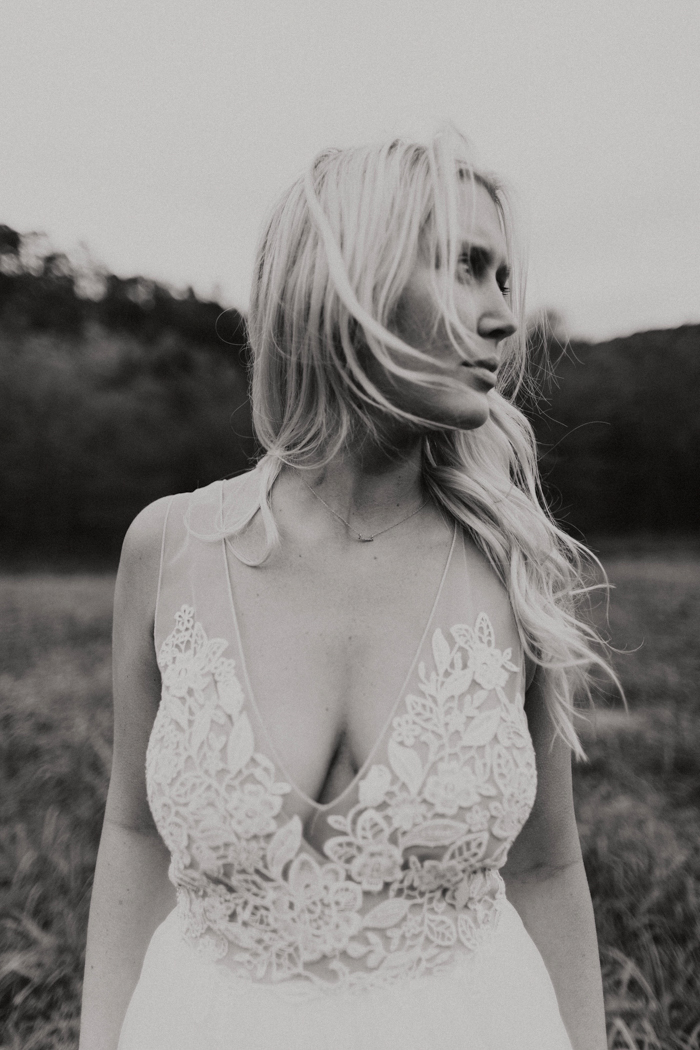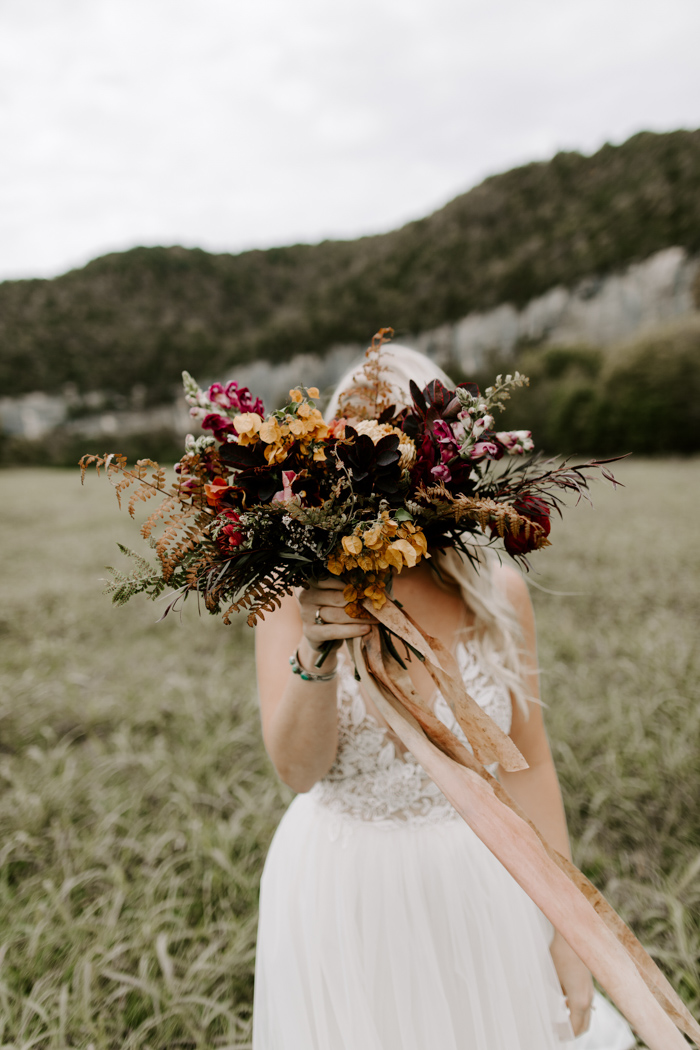 Our best advice? Do you. My parents cringe when I say we're having multiple weddings. At the end of the day, it's you and your partner. Wear the dress you want, have the flowers you like, eat the food you like. It's not about them; it's your day!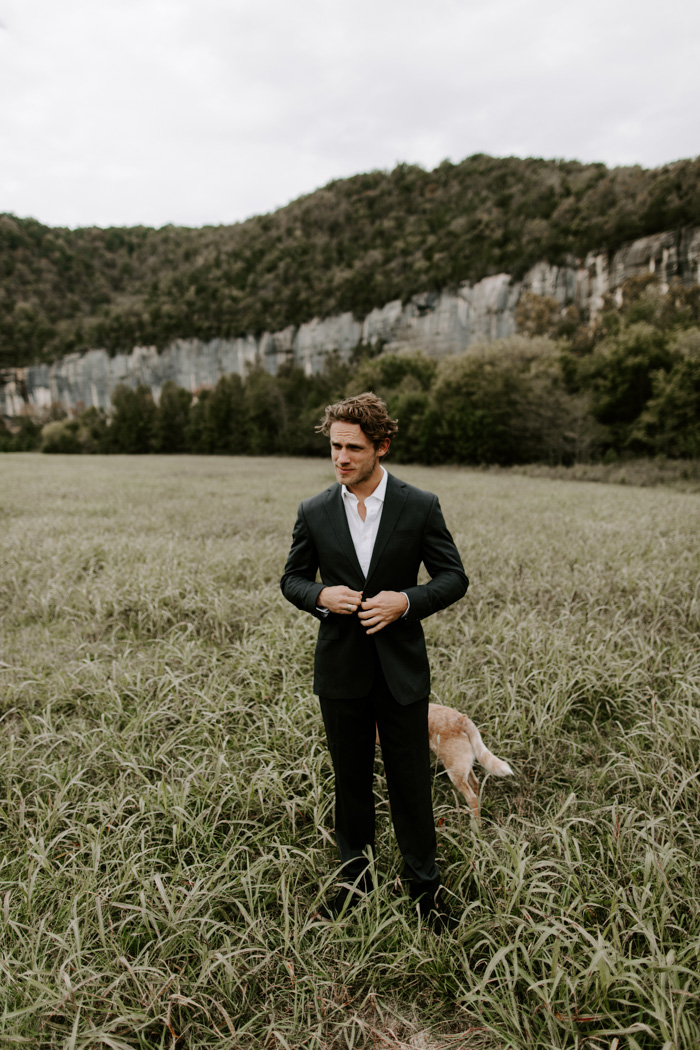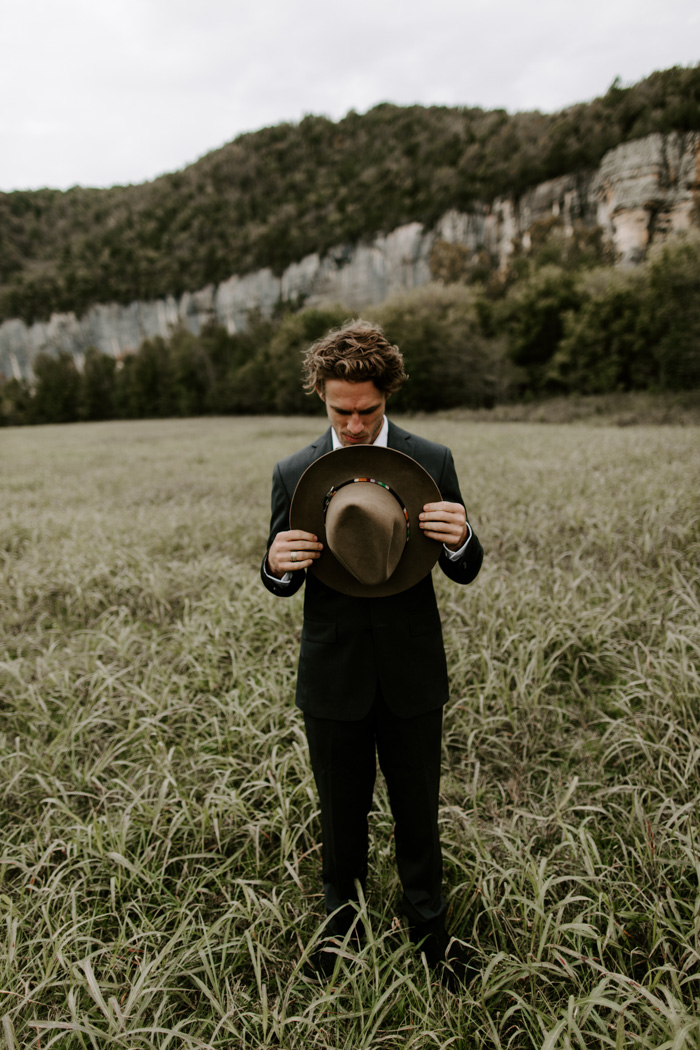 I think the most memorable part of the day was waking up, starting a fire and just relaxing. You don't get to do that at a big wedding. I think that's what's so special about elopements.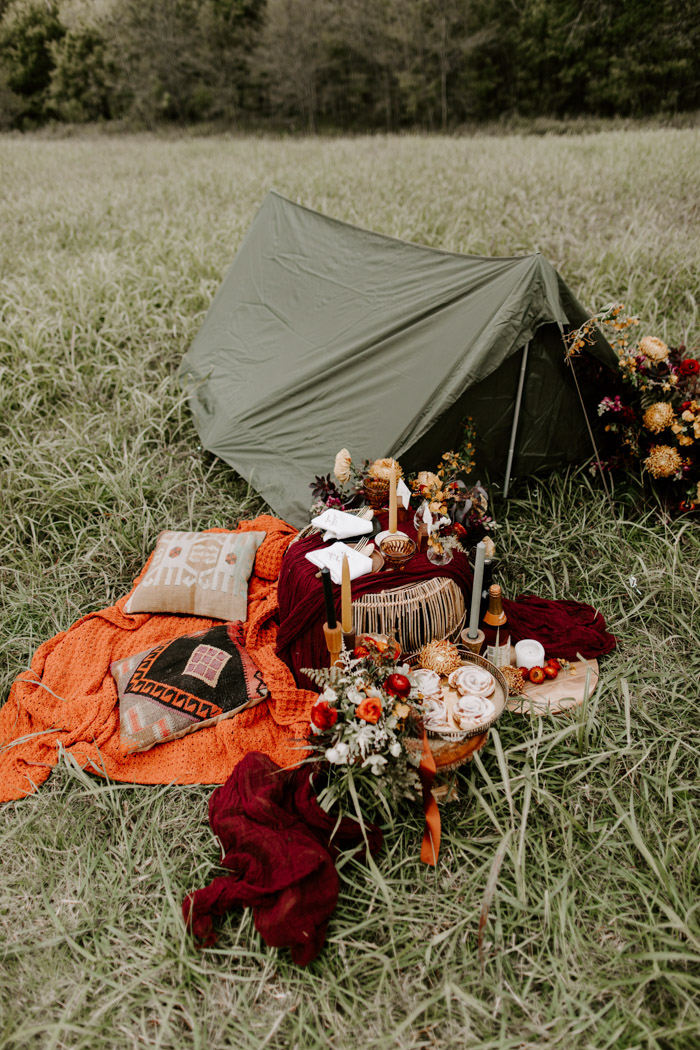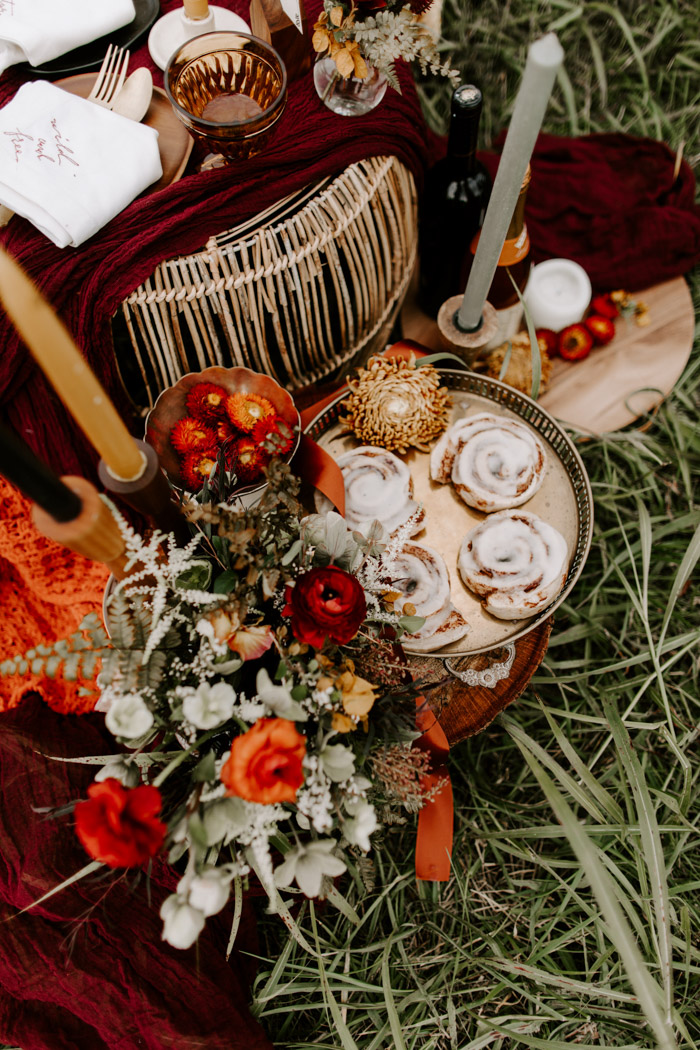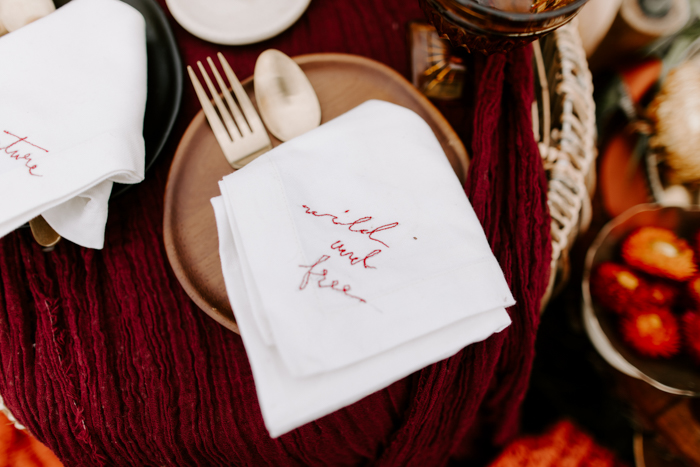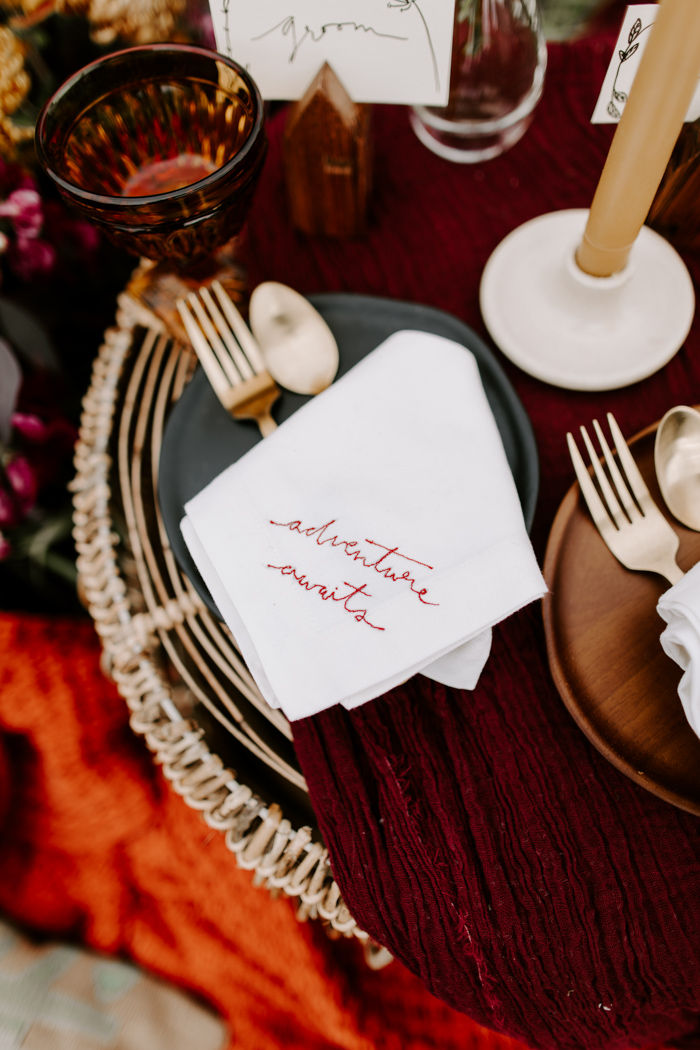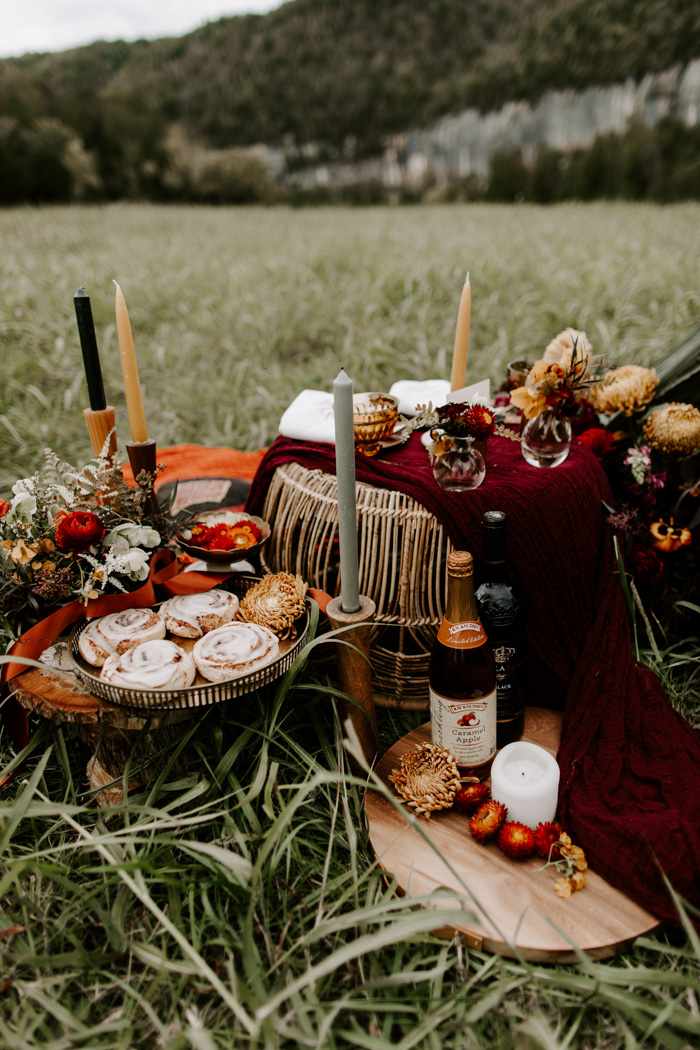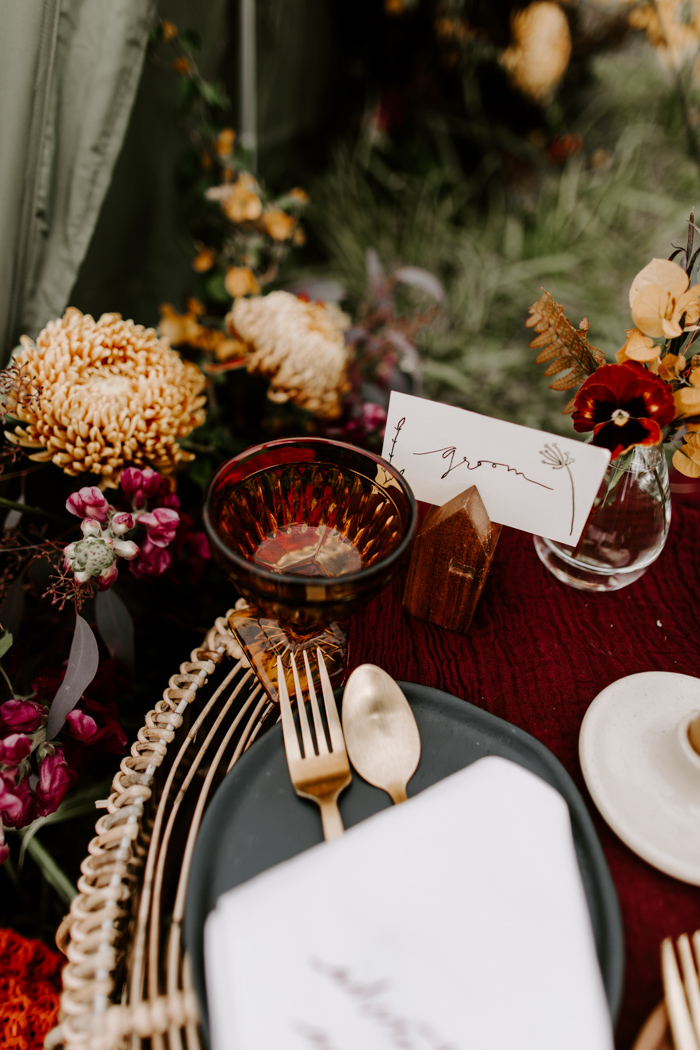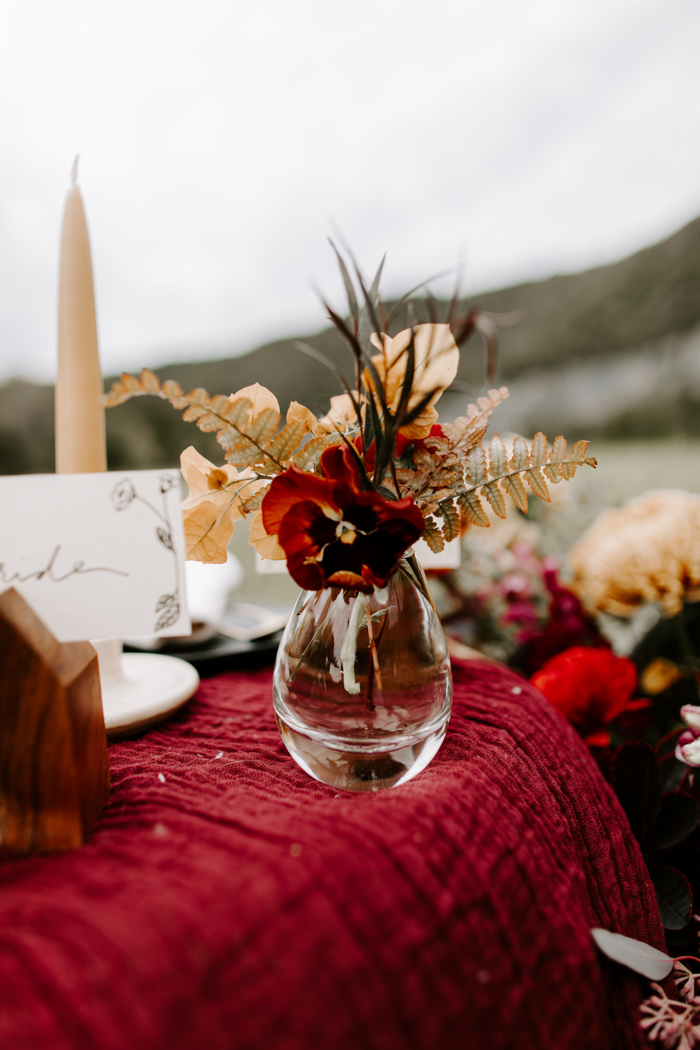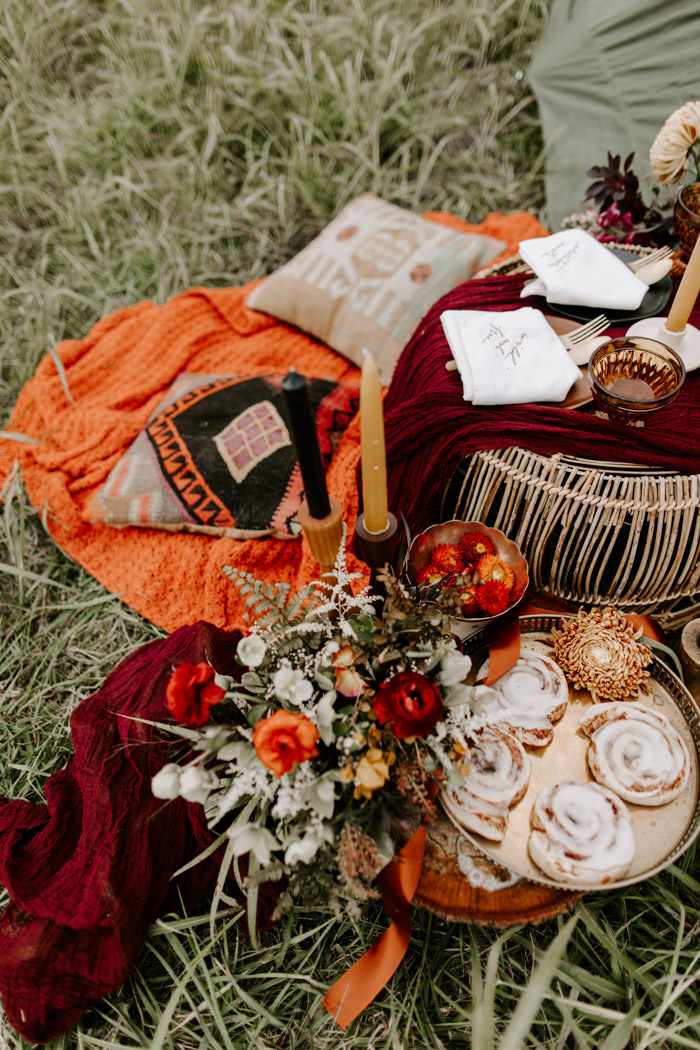 We just had music in the background at the elopement and will have a band for the big wedding. Mo has a great Spotify playlist that we've been adding to throughout the years, which is of course what we were listening to.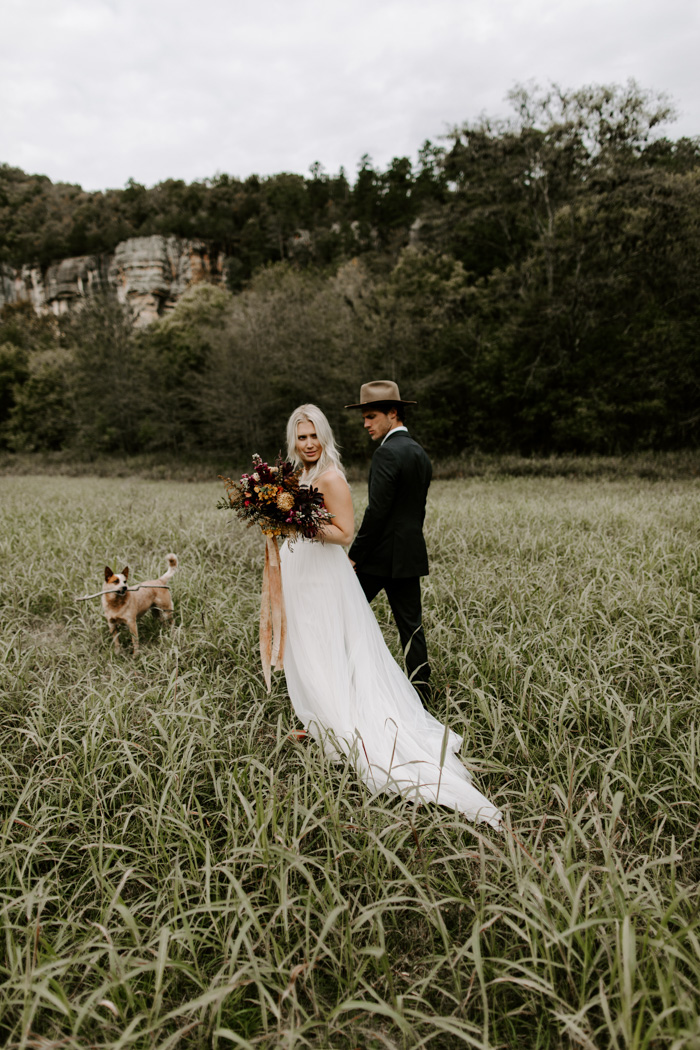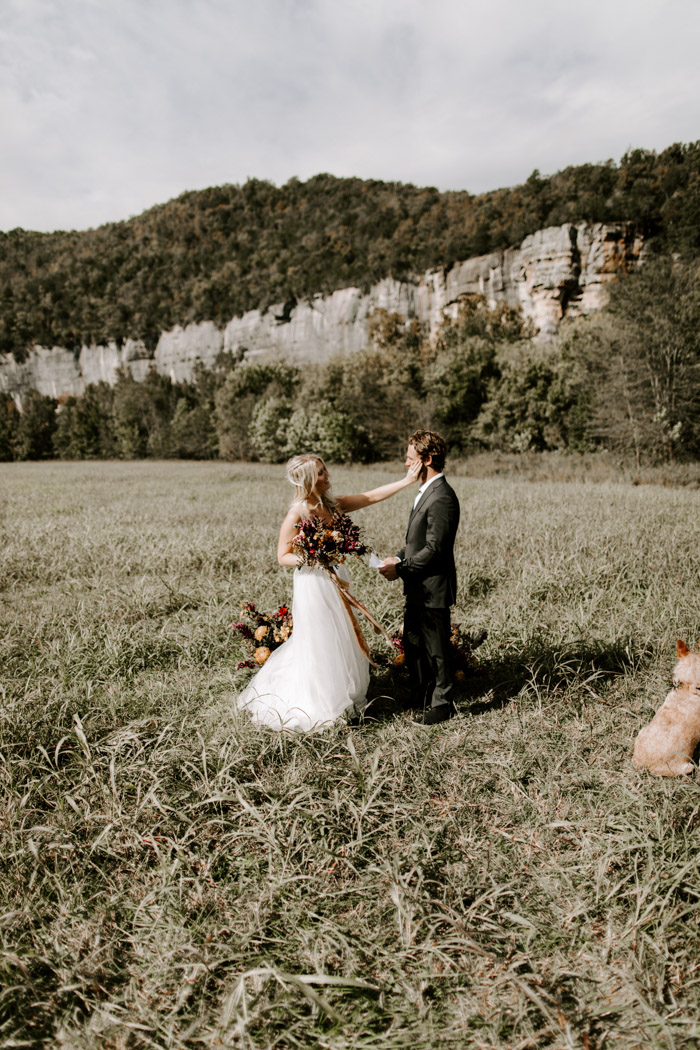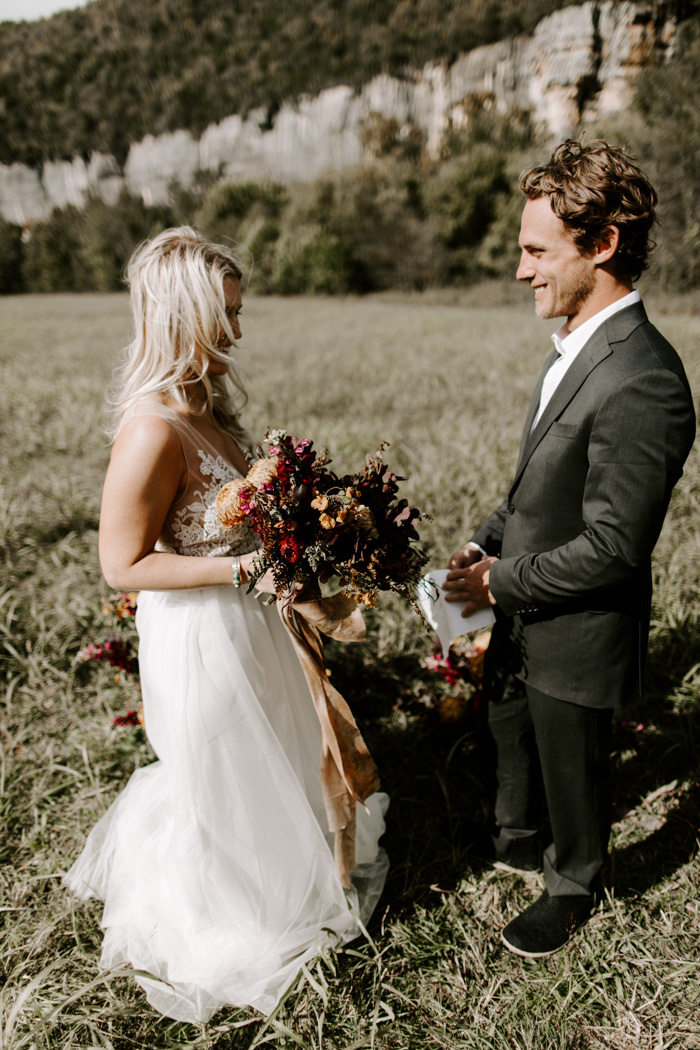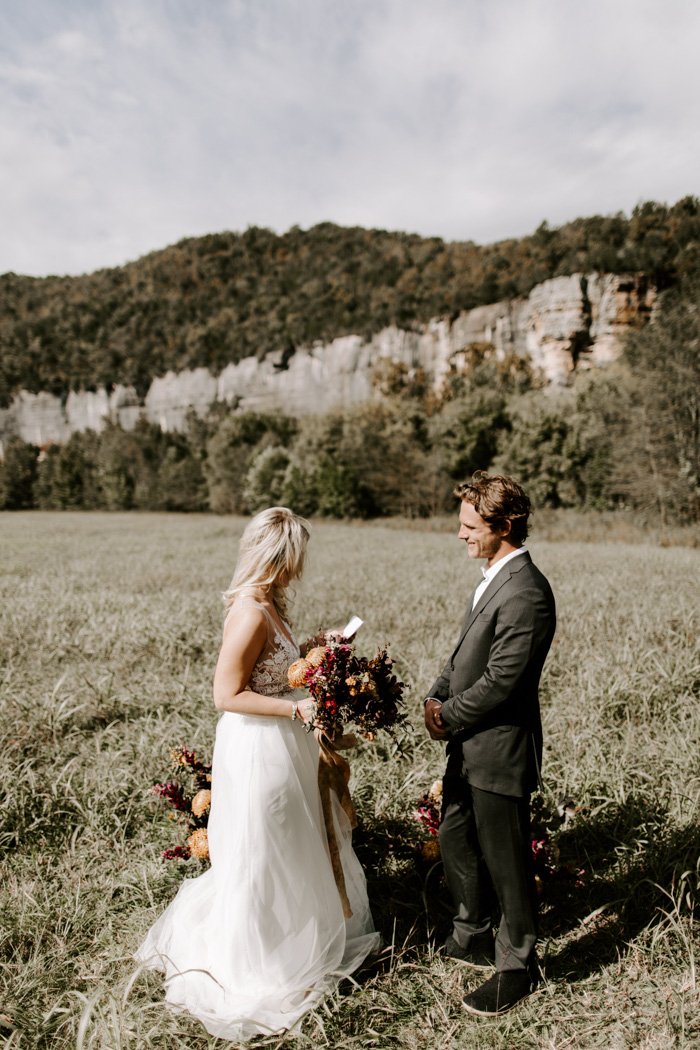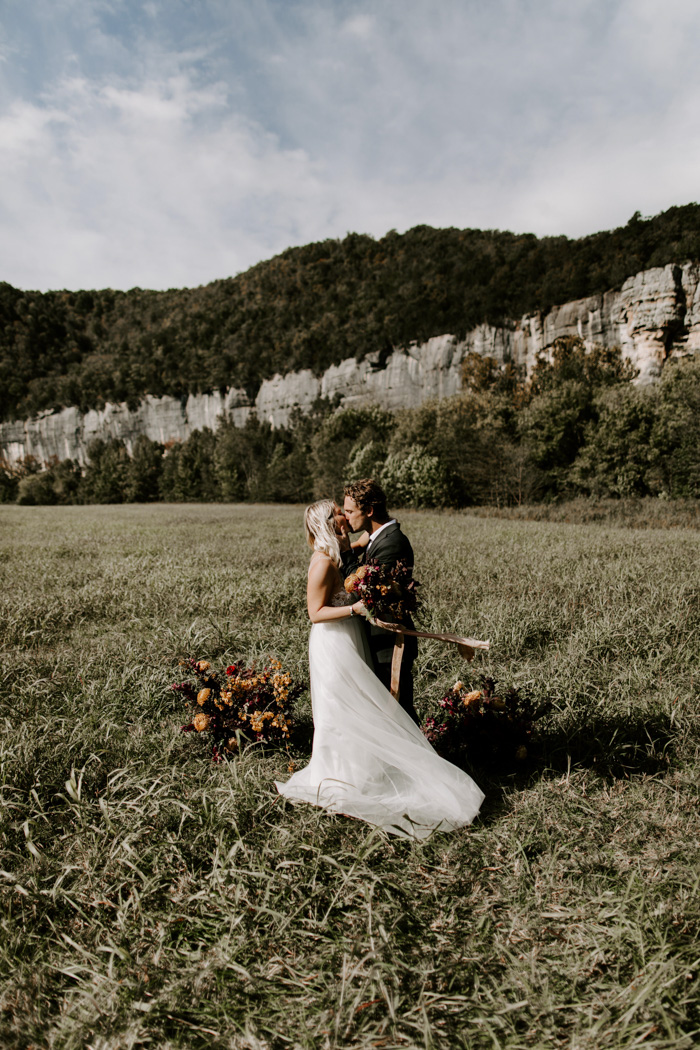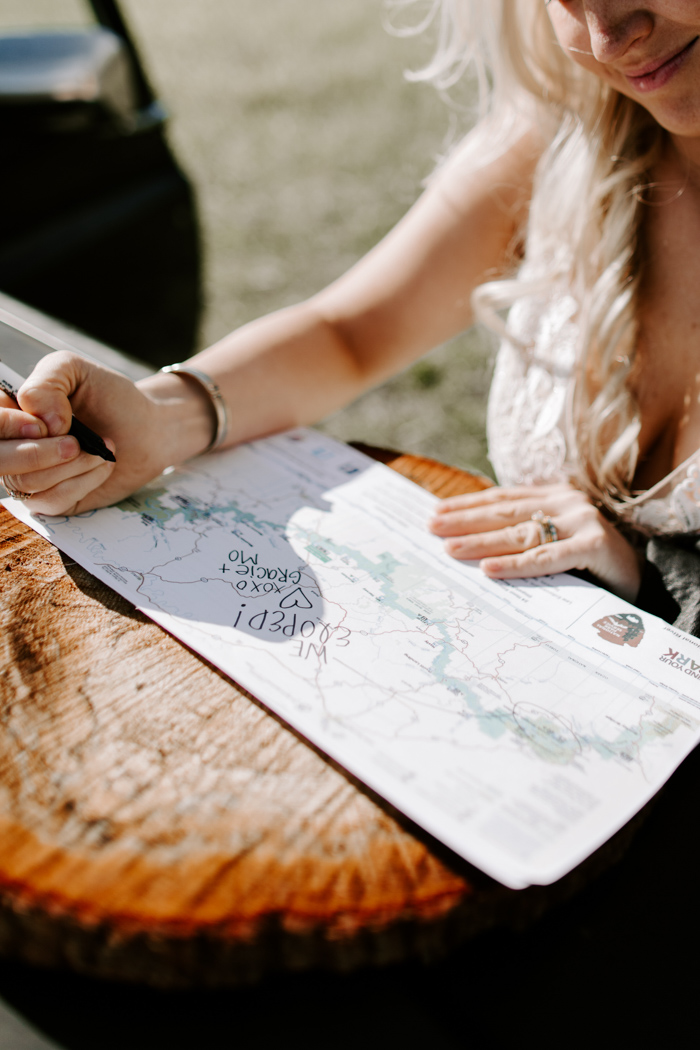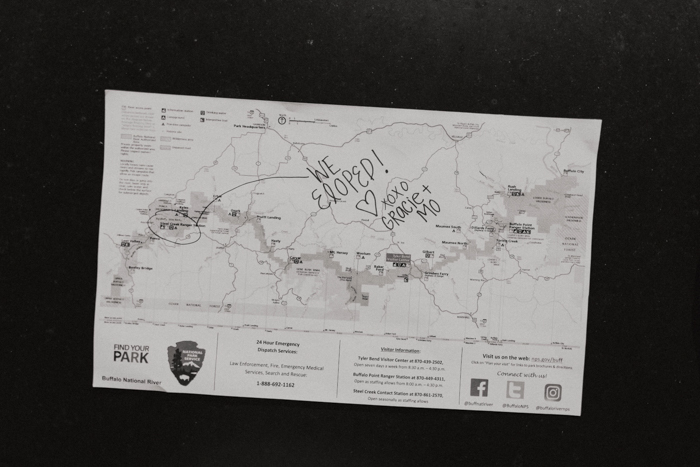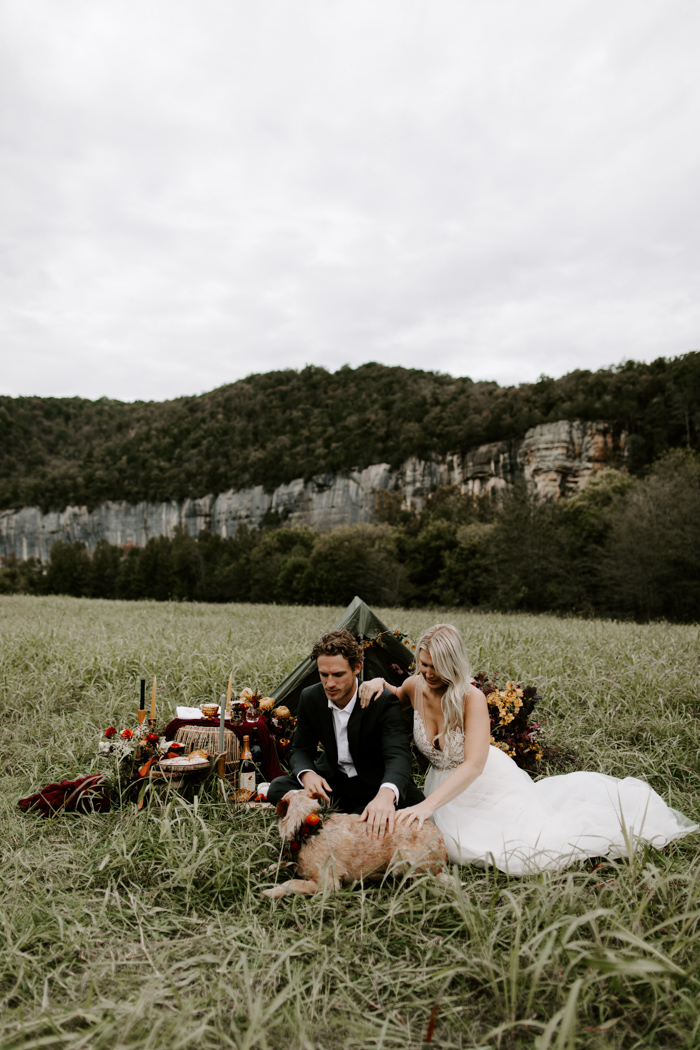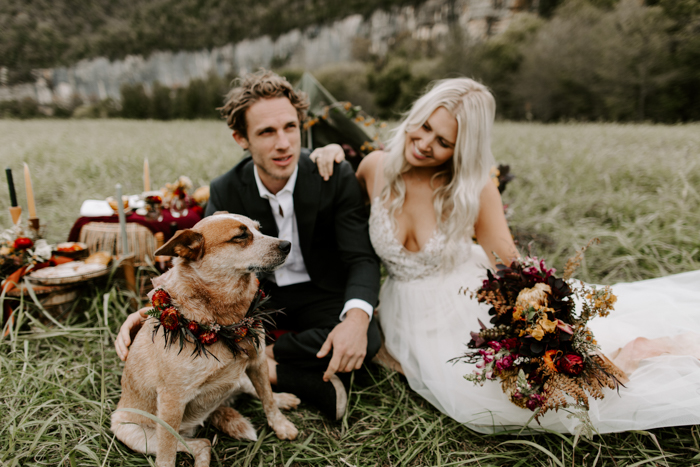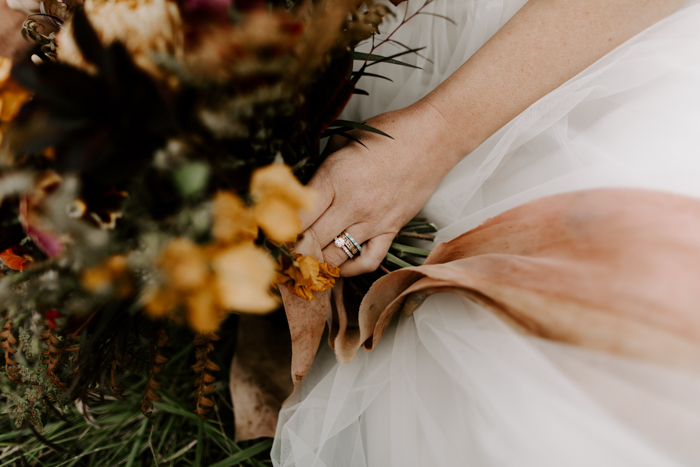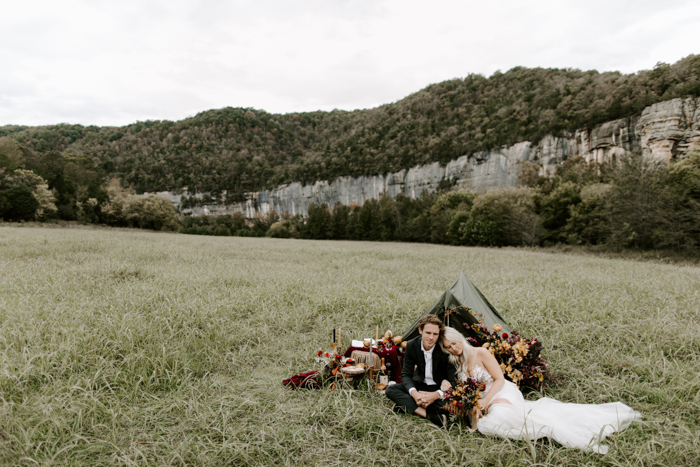 Congratulations to Gracie and Mo, and a big thanks to Junebug member The Dogwood Collective for sharing this beautiful Arkansas elopement with Junebug! Love this photography style? Then you have to see this modern Valentine's elopement inspiration!