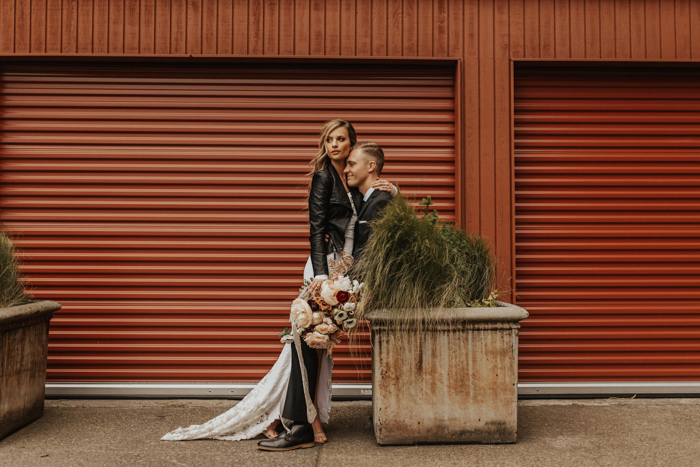 Inspire by the style of Palm Springs, the colors of the desert, and the industrial feel of their venue, Maggie and Kory created an unforgettable wedding day at Jacobsen Salt Co. in Portland! The crafty couple made all their own signage from birch wood, brought in neutral blooms and grasses designed by Brier + Ivy, and even constructed a giant donut wall filled with treats from Coco Donuts. Their style was equally unique and personal, with Maggie donning a stunning backless gown from Wear Your Love and custom black leather jacket while Kory sported a modern version of a traditional groom suit. This day was as emotional as it was beautiful, and Sydnee Marie Photography captured it all brilliantly!
The Couple:
Maggie and Kory
The Wedding:
Jacobsen Salt Co., Portland, Oregon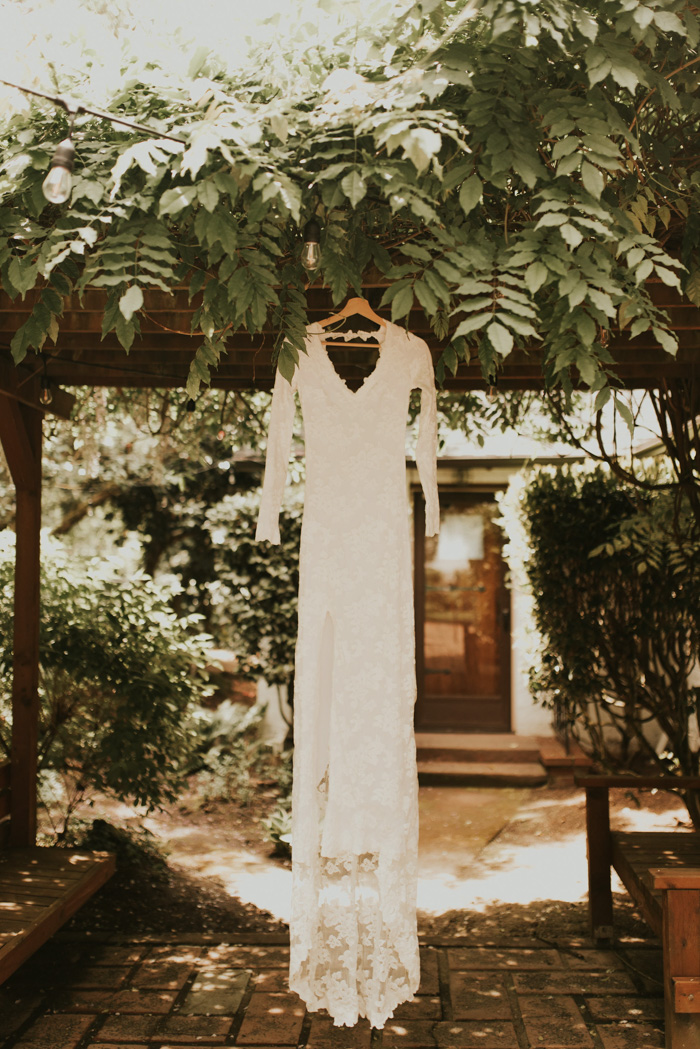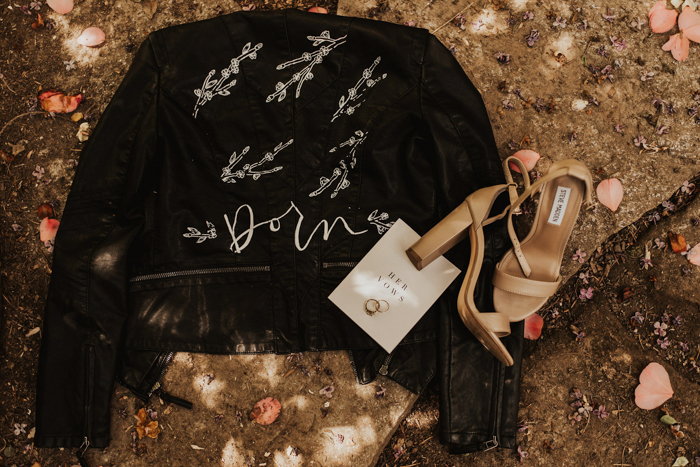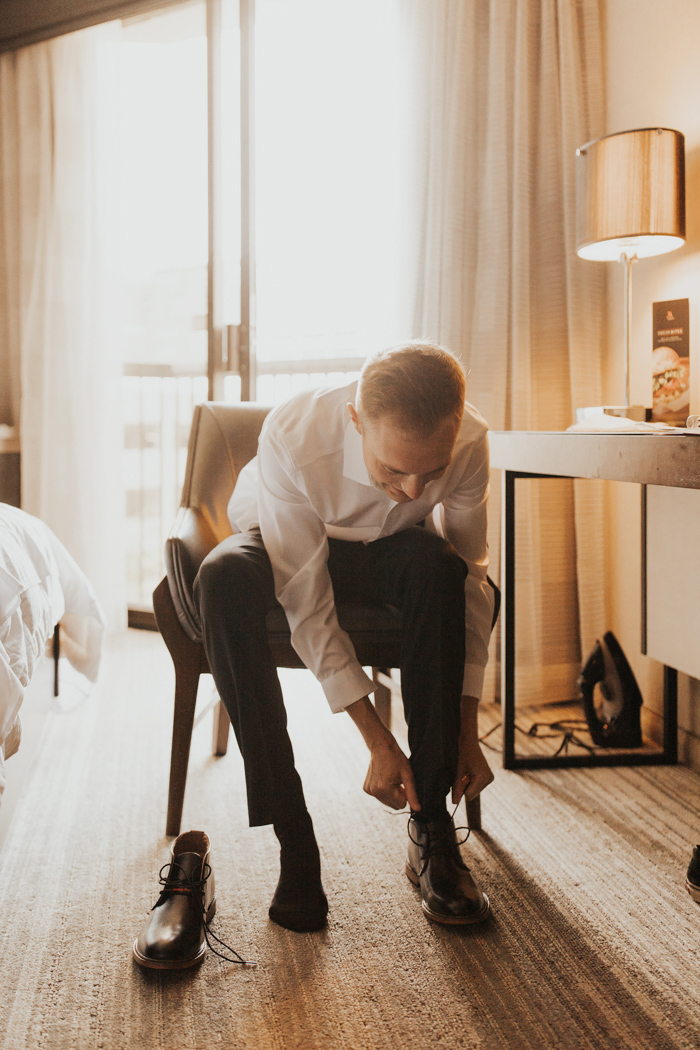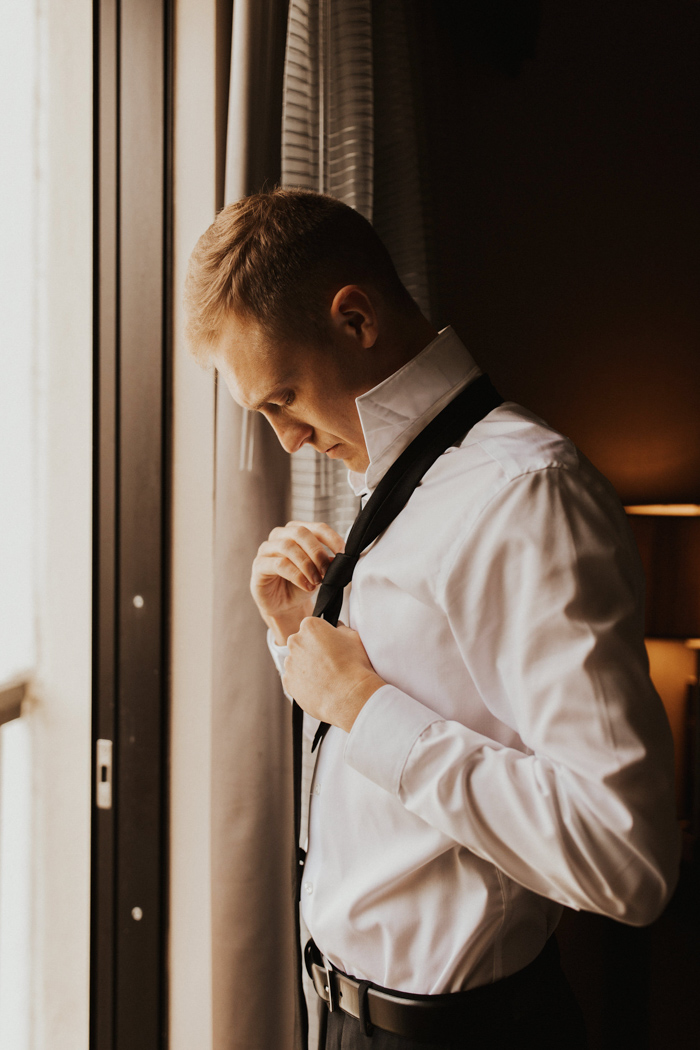 When we started planning our wedding, we really wanted it to be different than any wedding we had ever been to before. We knew that we wanted it to be chic and industrial with some desert inspiration, as well. The most important thing to us was that we had the day properly documented by vendors that we know and trust and couldn't have been happier with our team!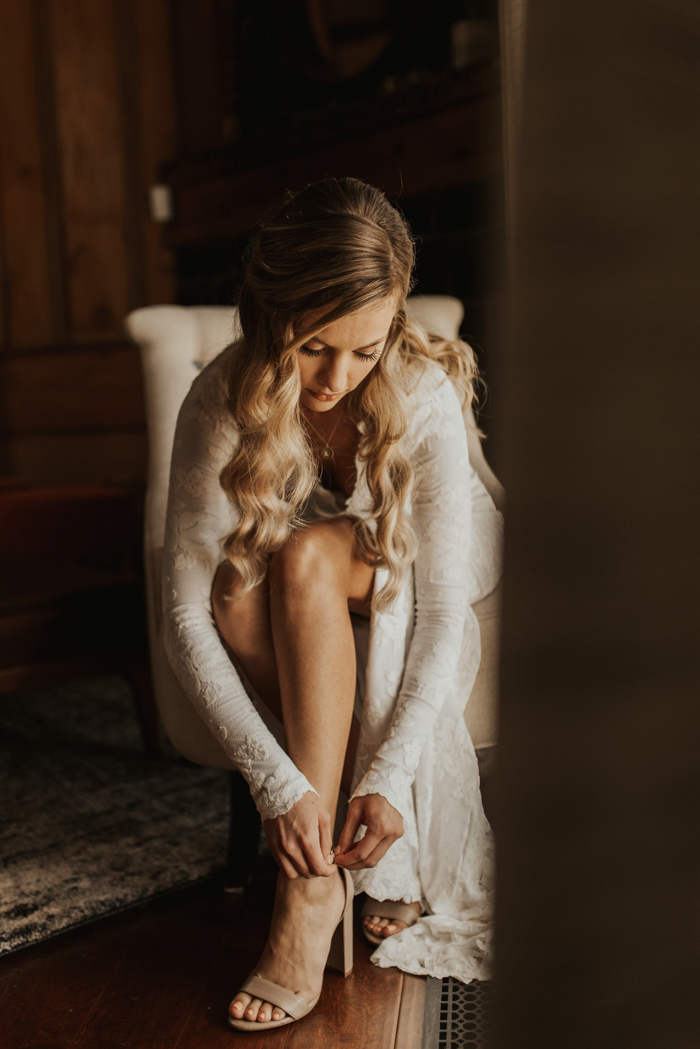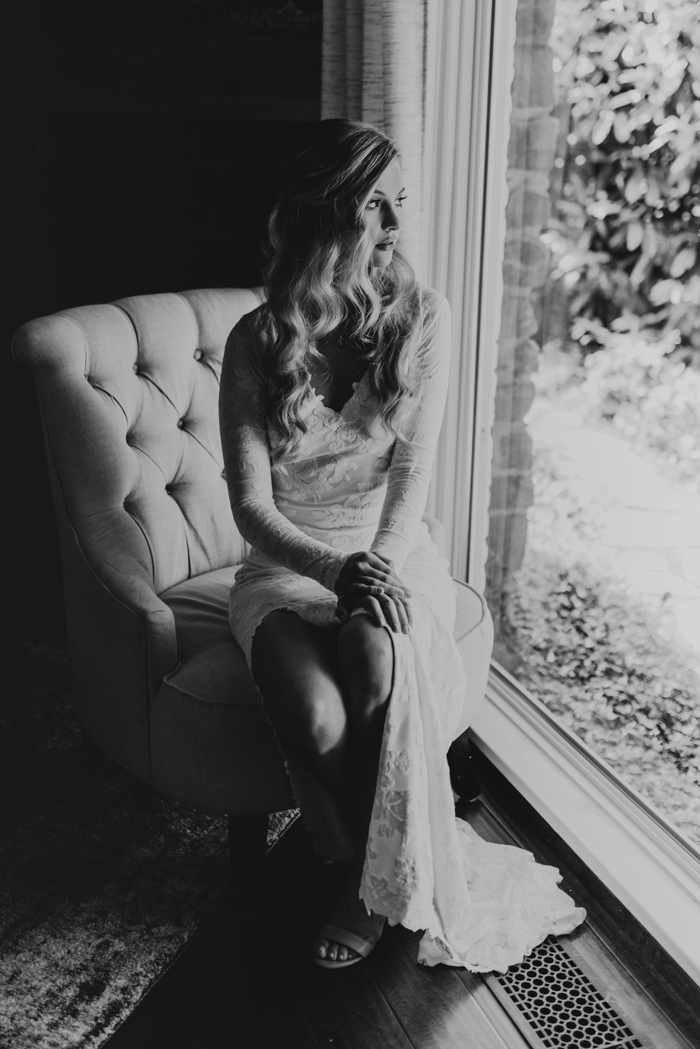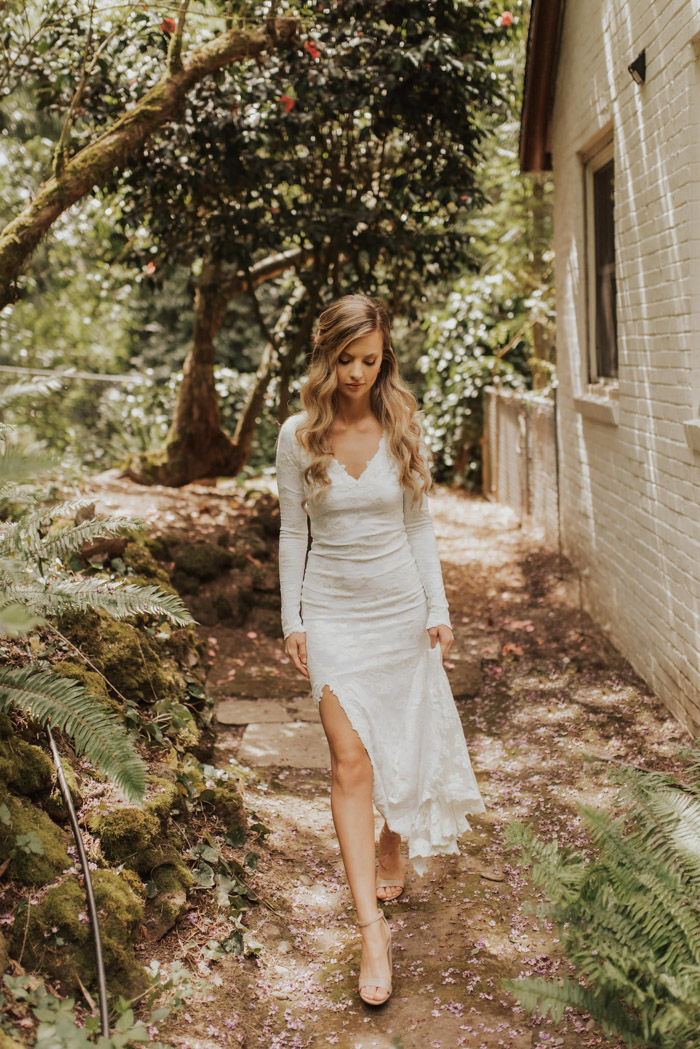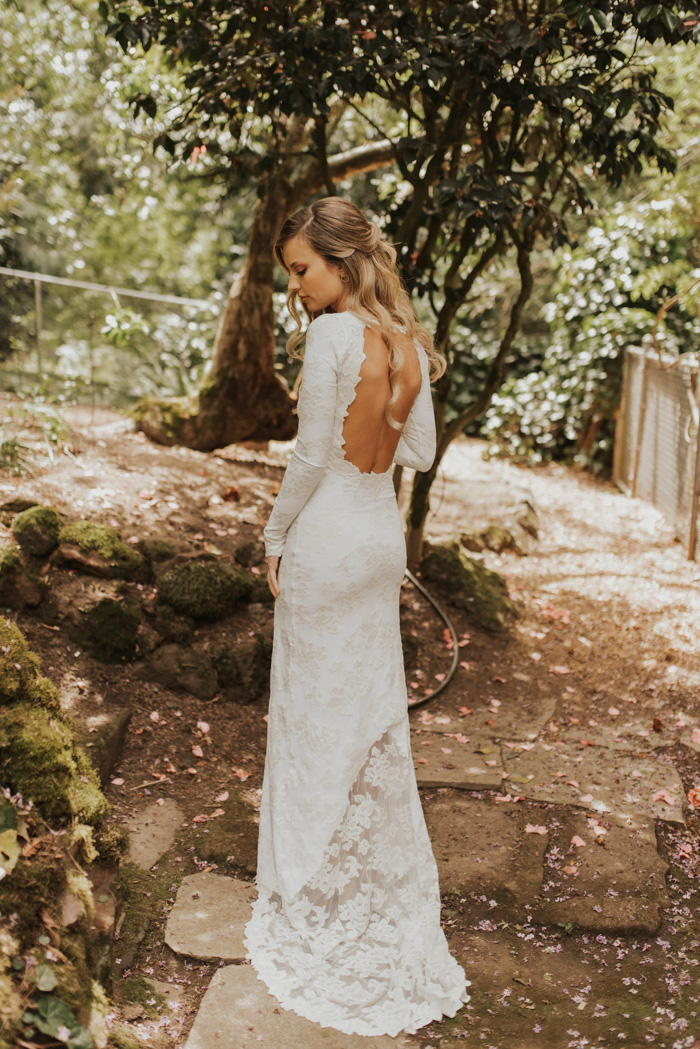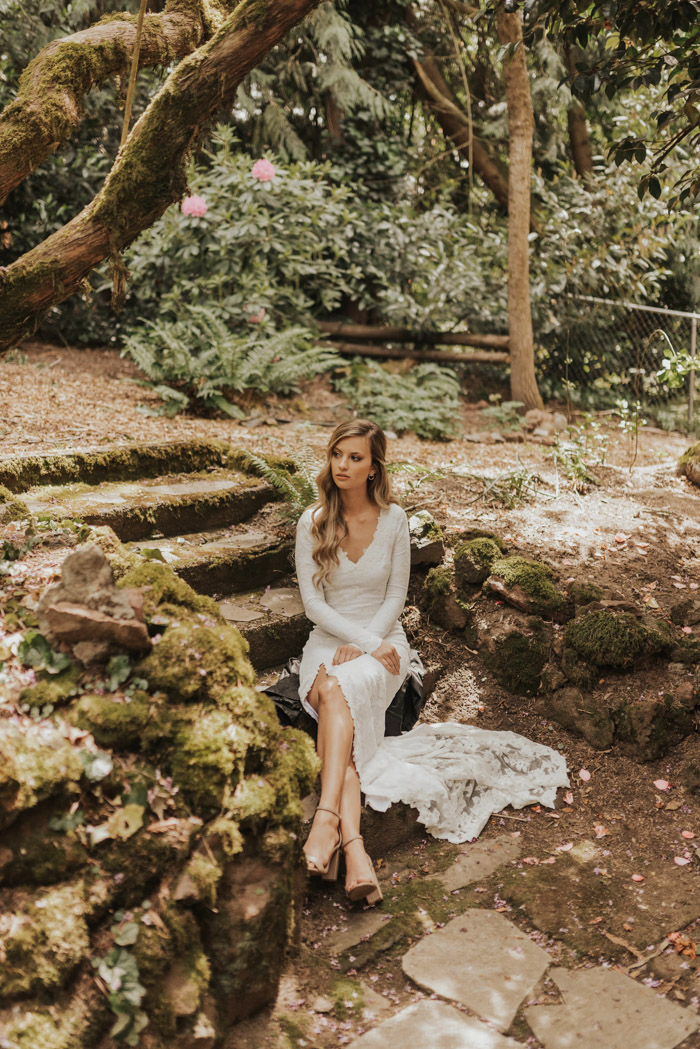 The most memorable part of the day for both of us was the first look! I don't think that the reality that it was our wedding day set in until I was actually walking up to Kory in my wedding dress. The weather was perfect, all of our family was there with us and it was just so overwhelmingly perfect.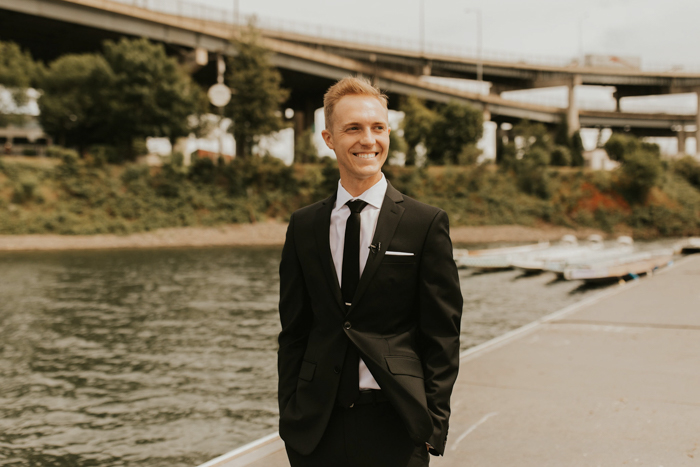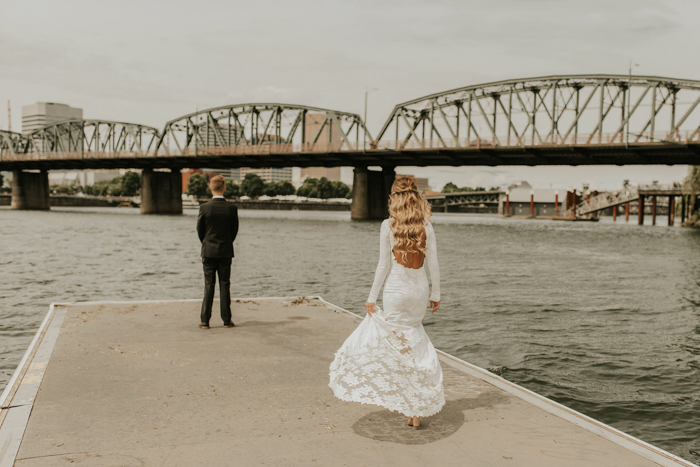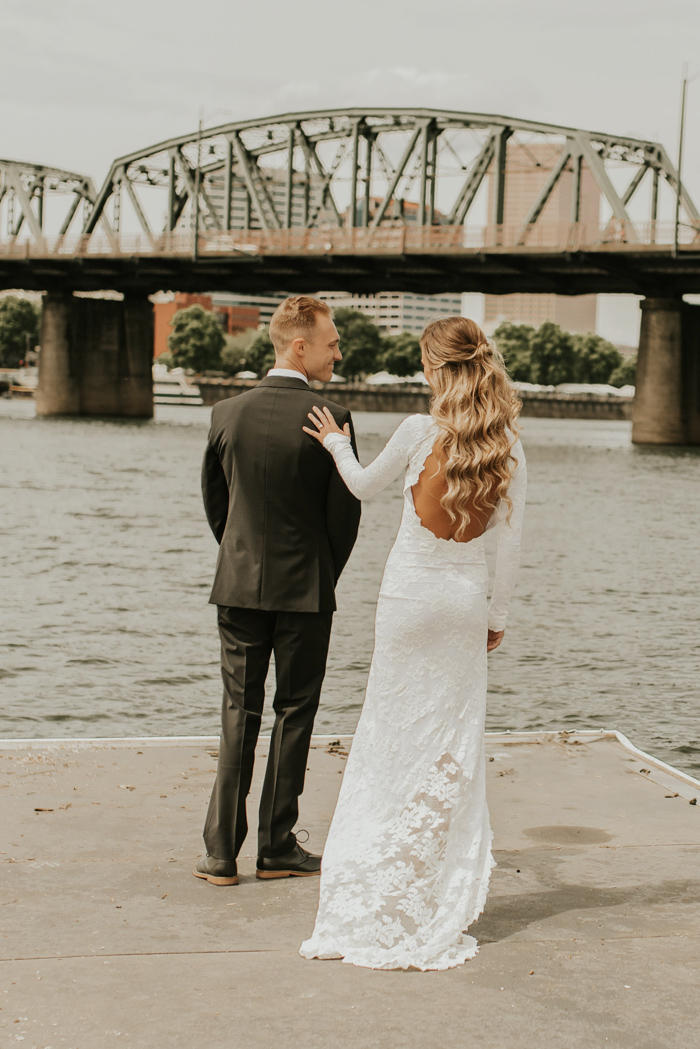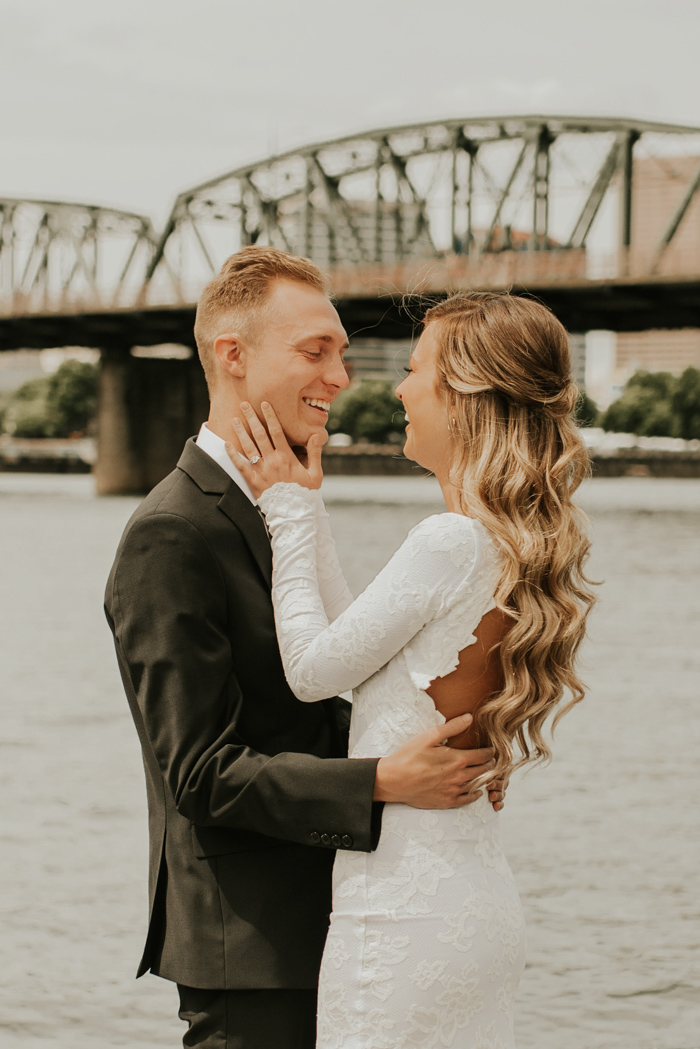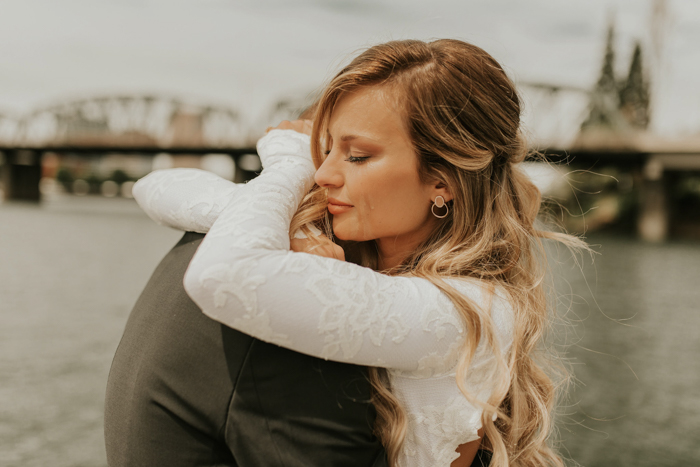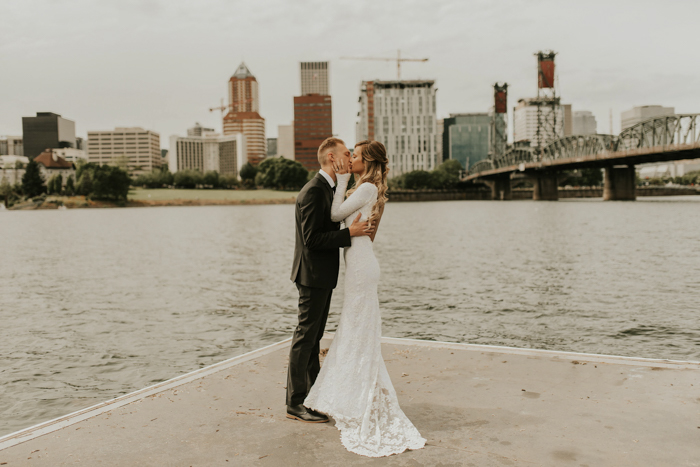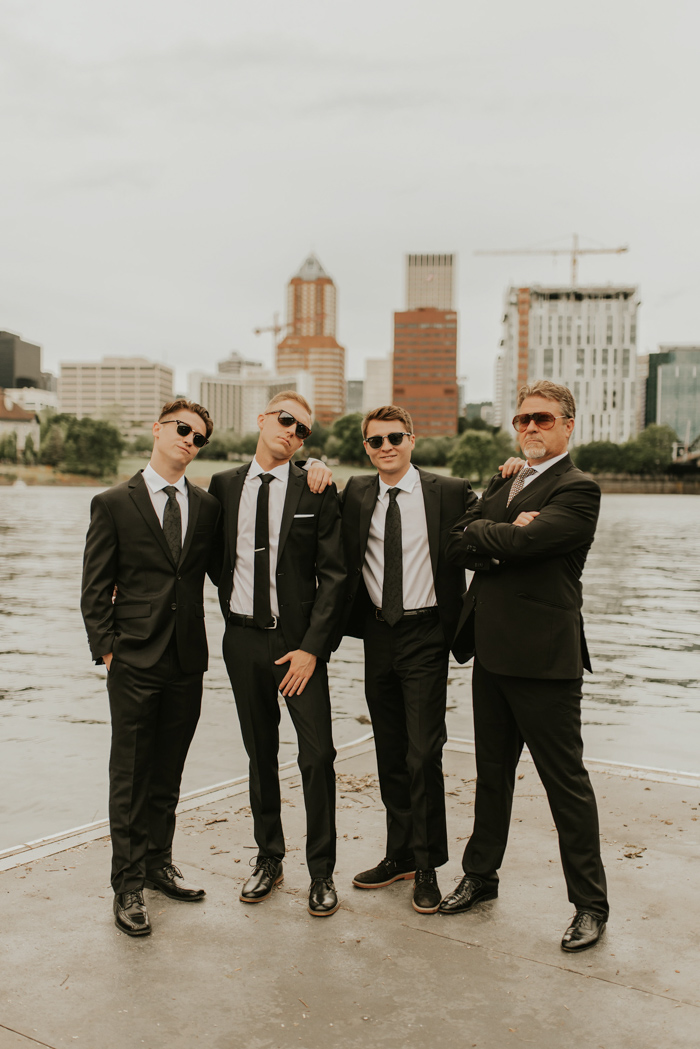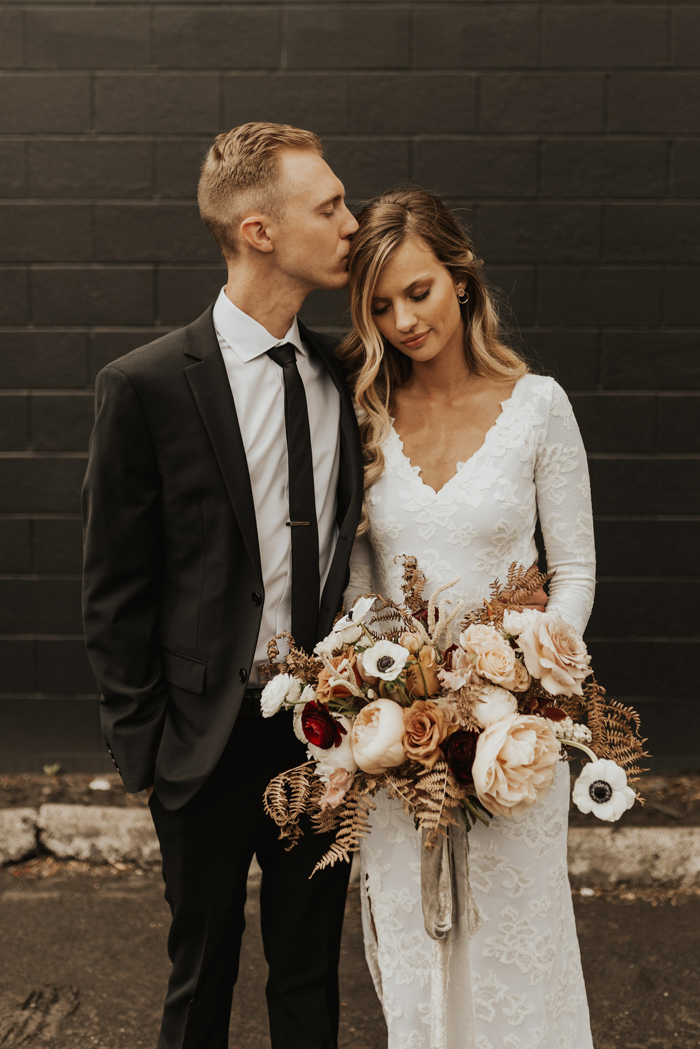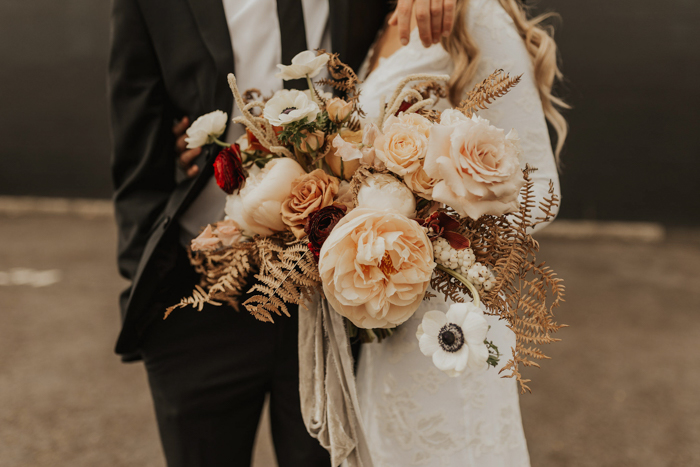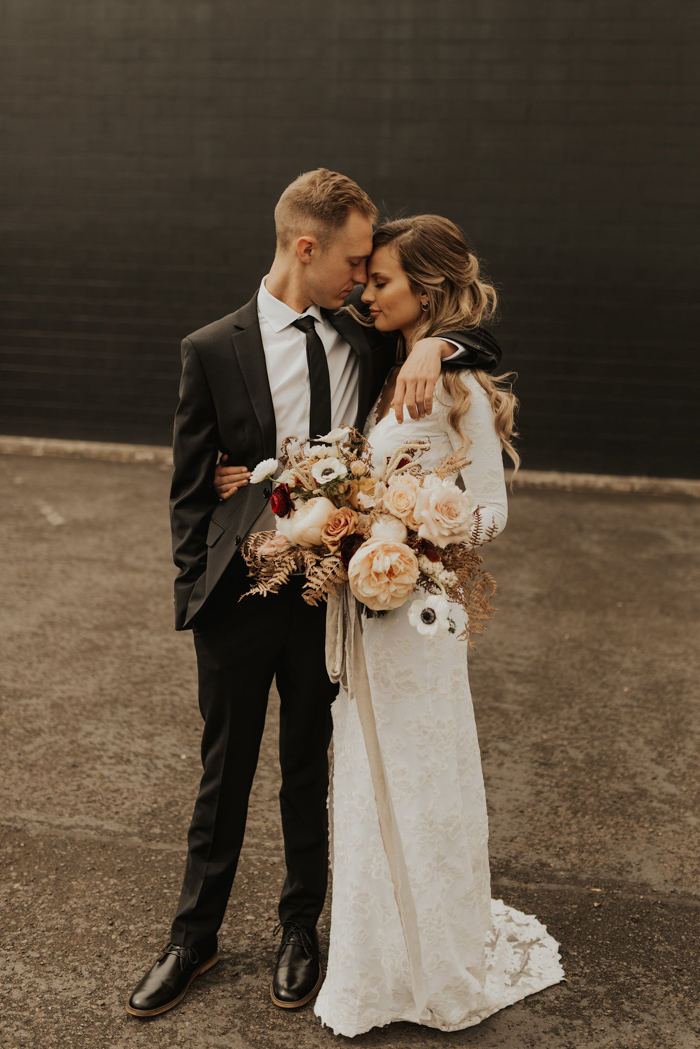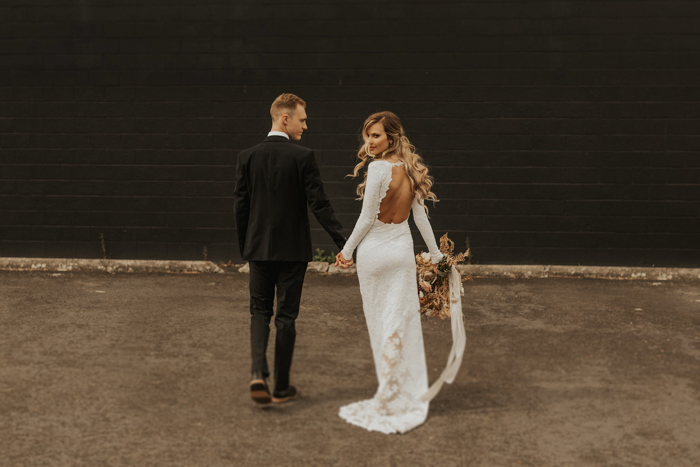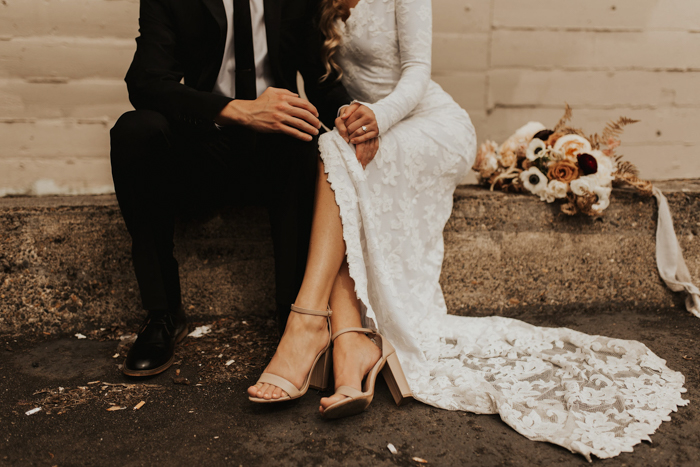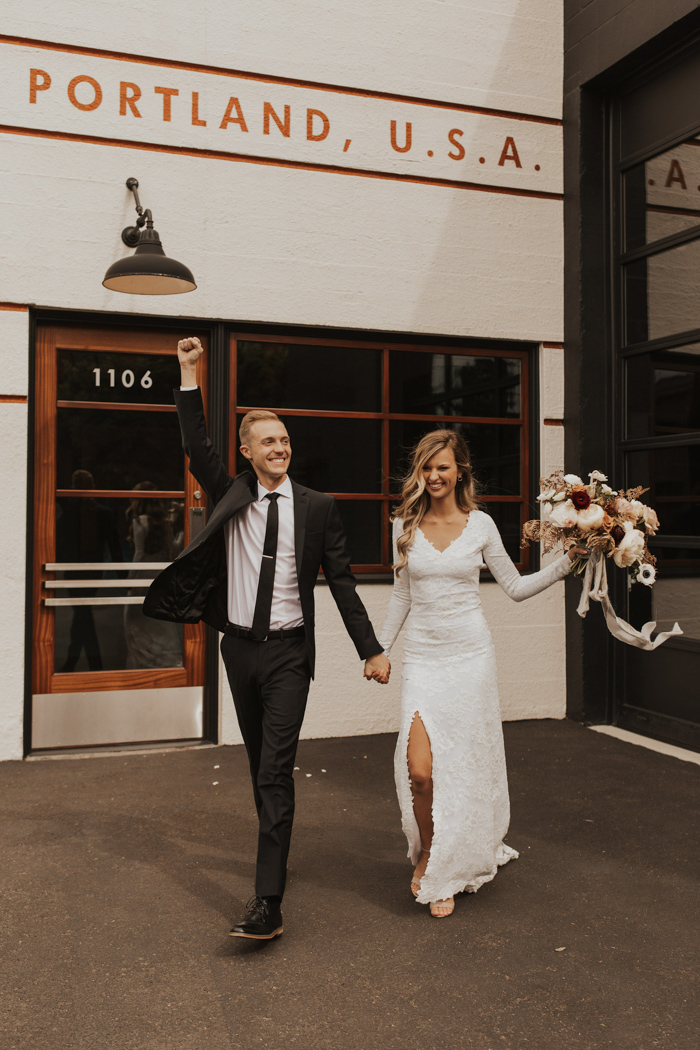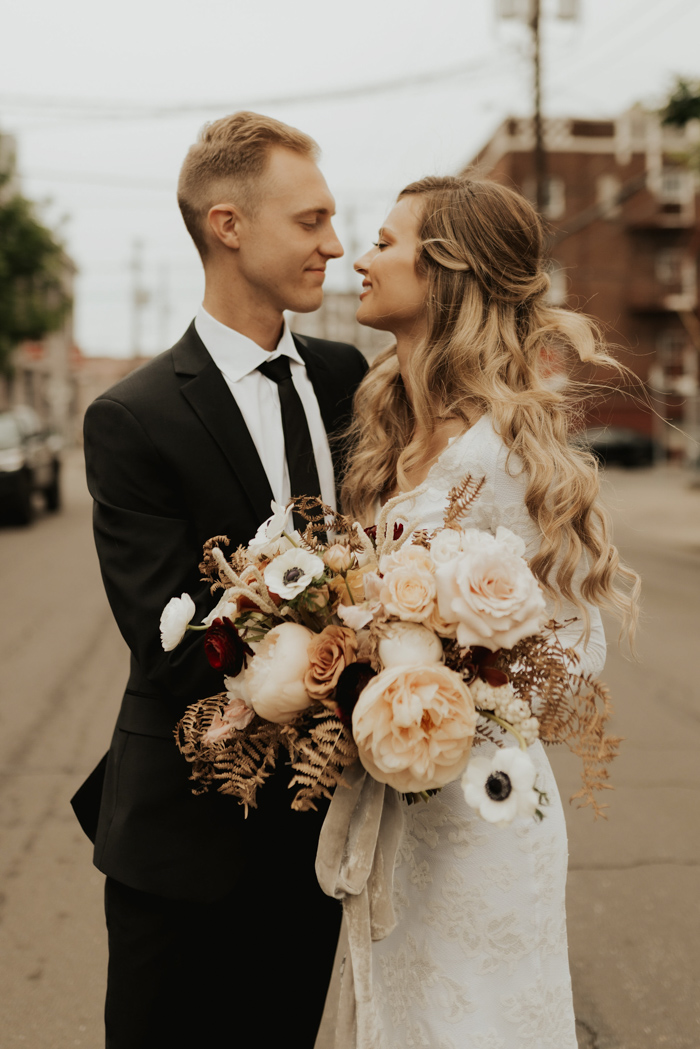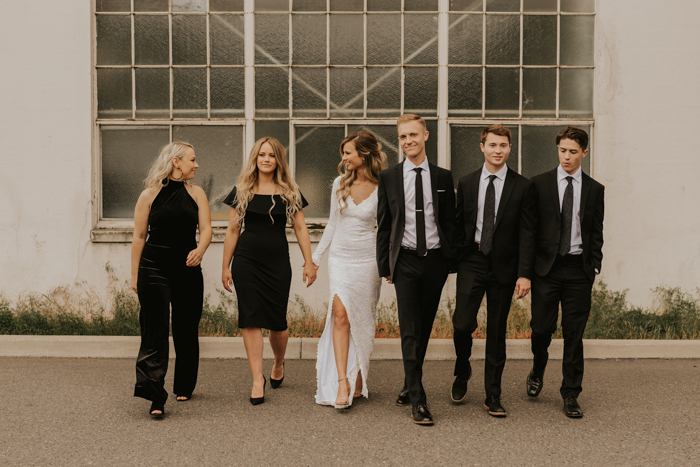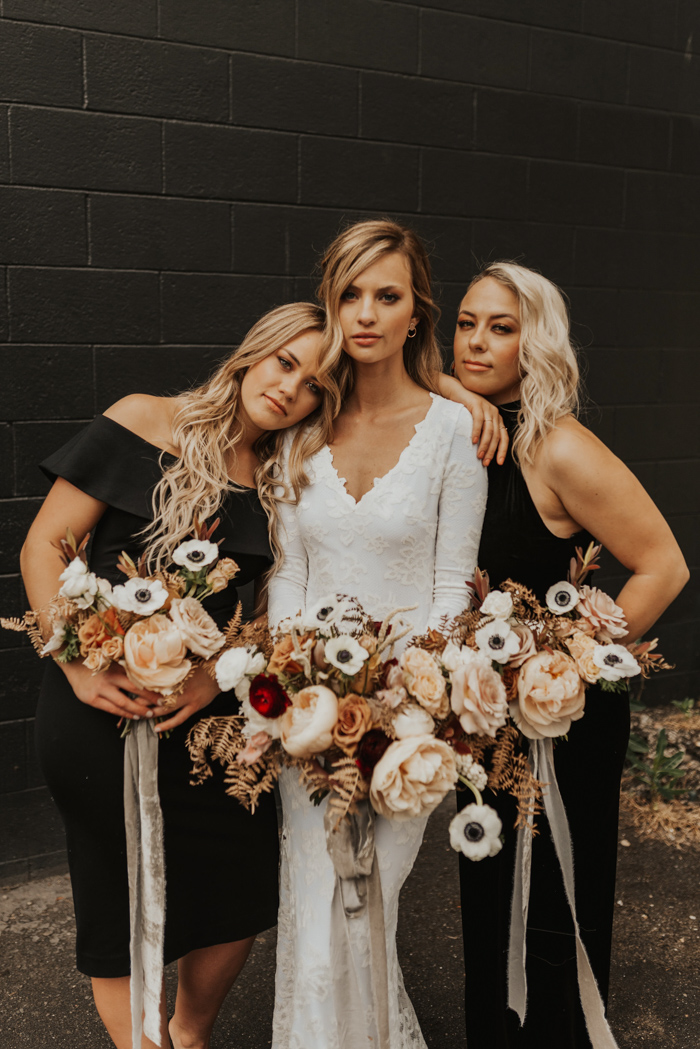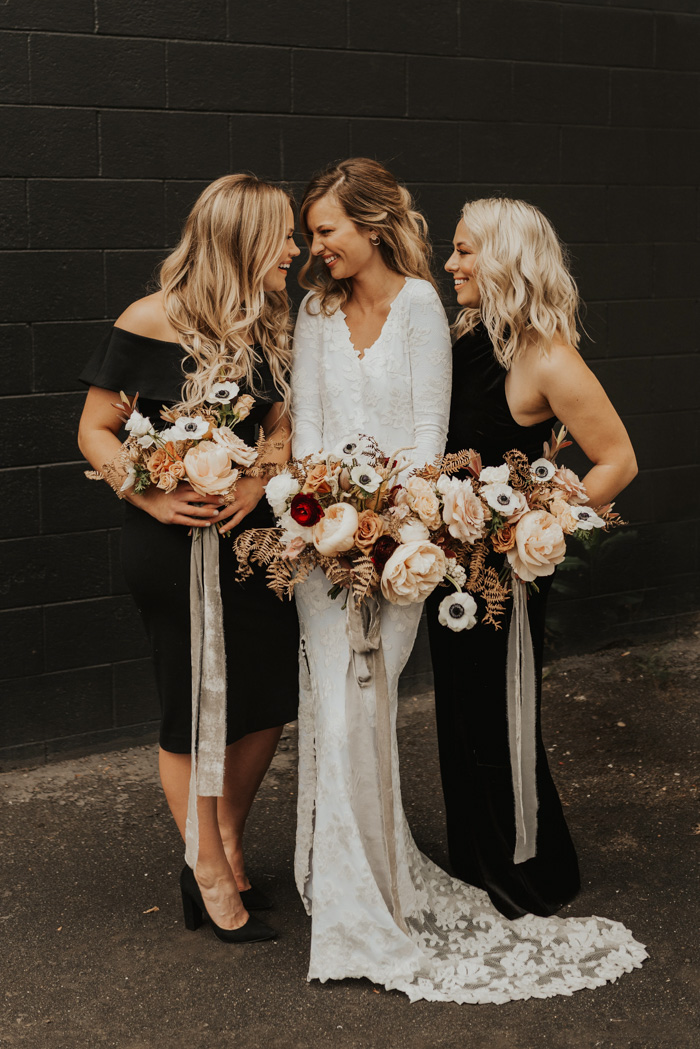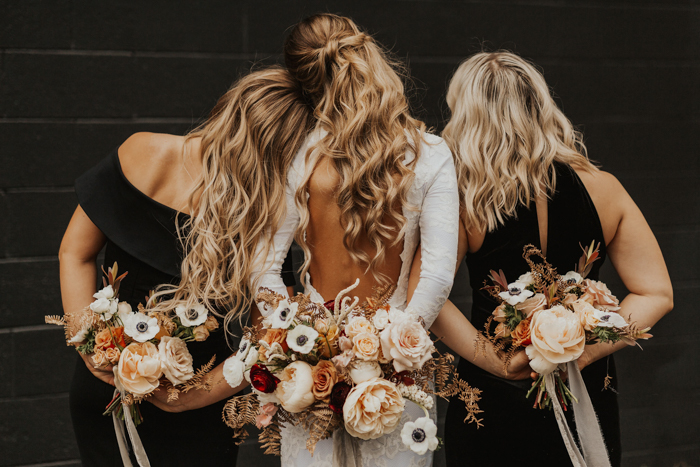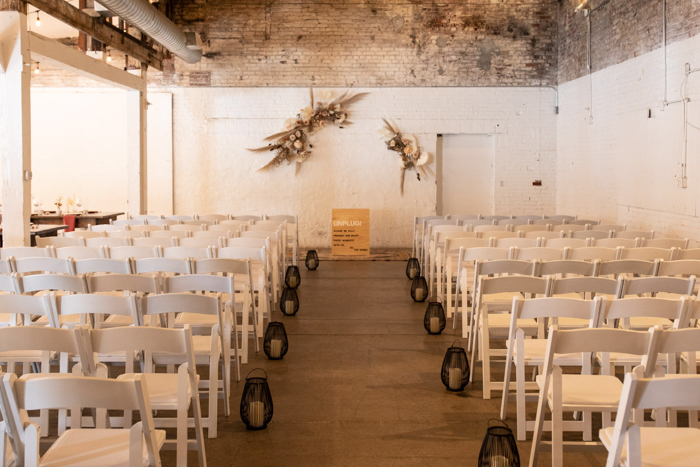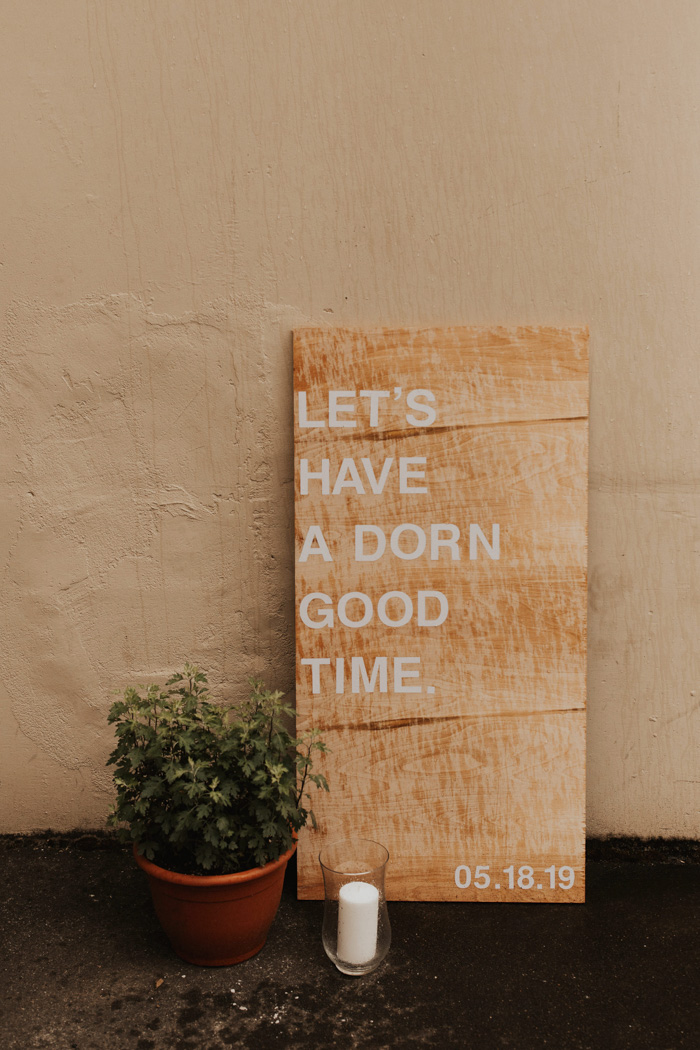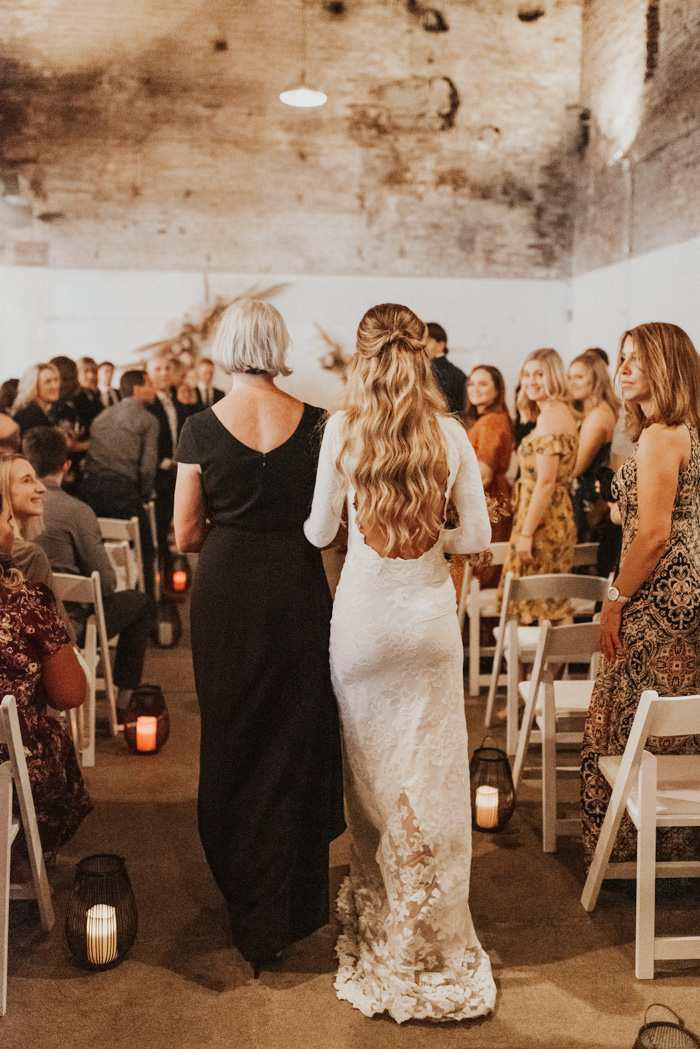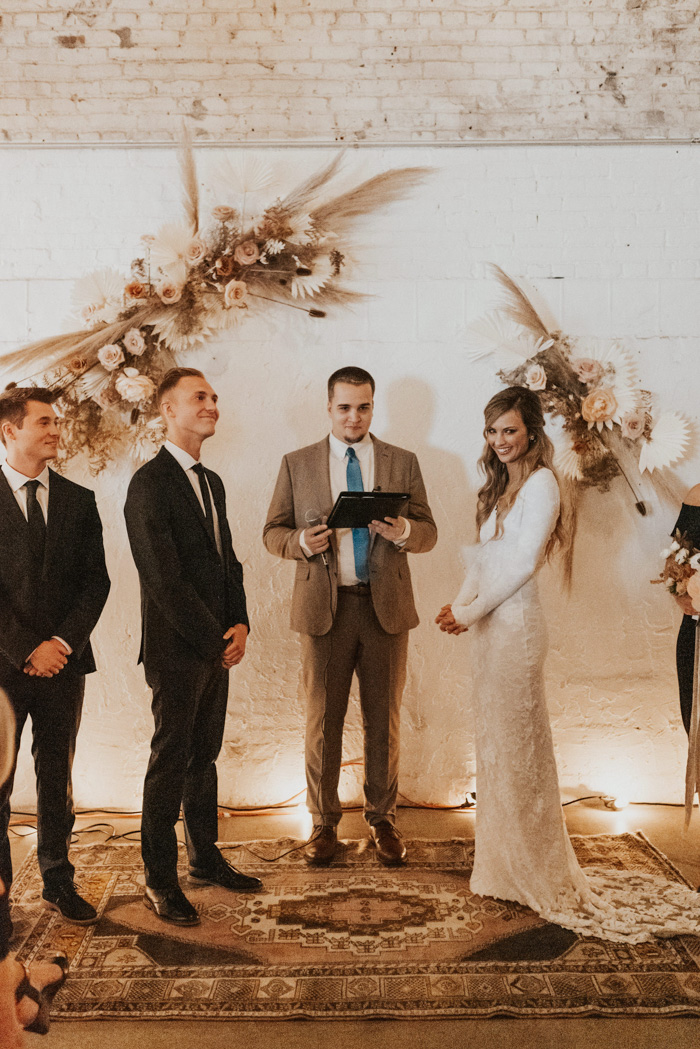 Kory and I personalized our ceremony by writing our own vows! We were so excited to share them with each other for the first time at the ceremony! We also had one of our good friends officiate which made everything feel much more personal and special.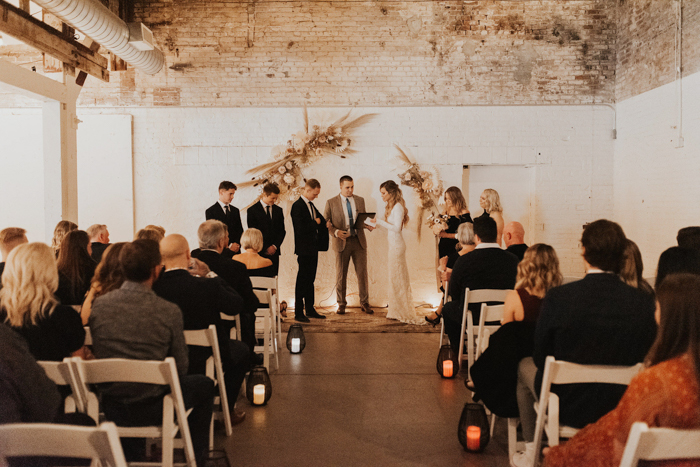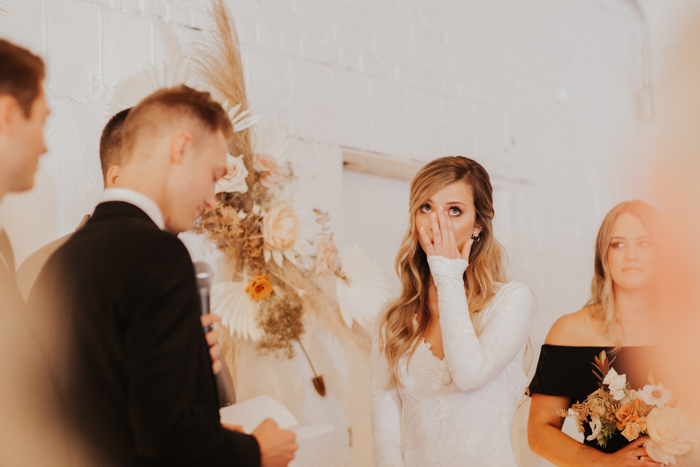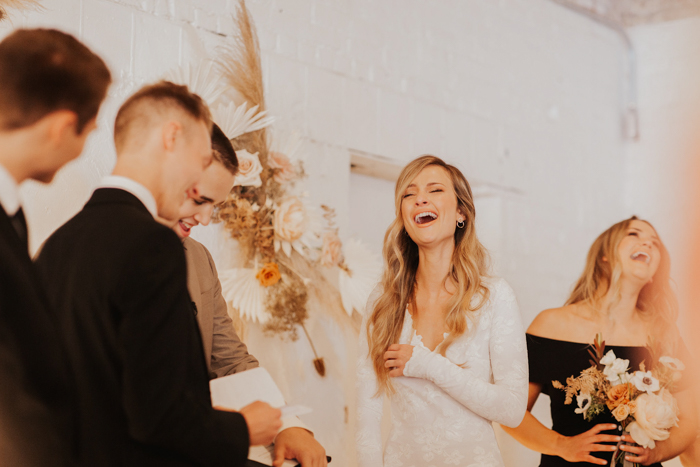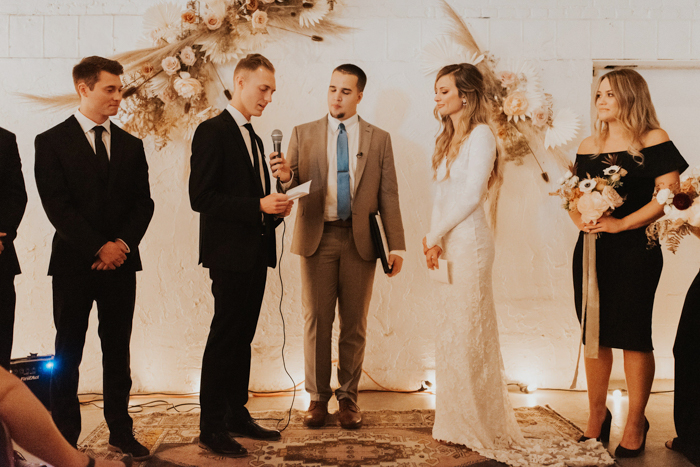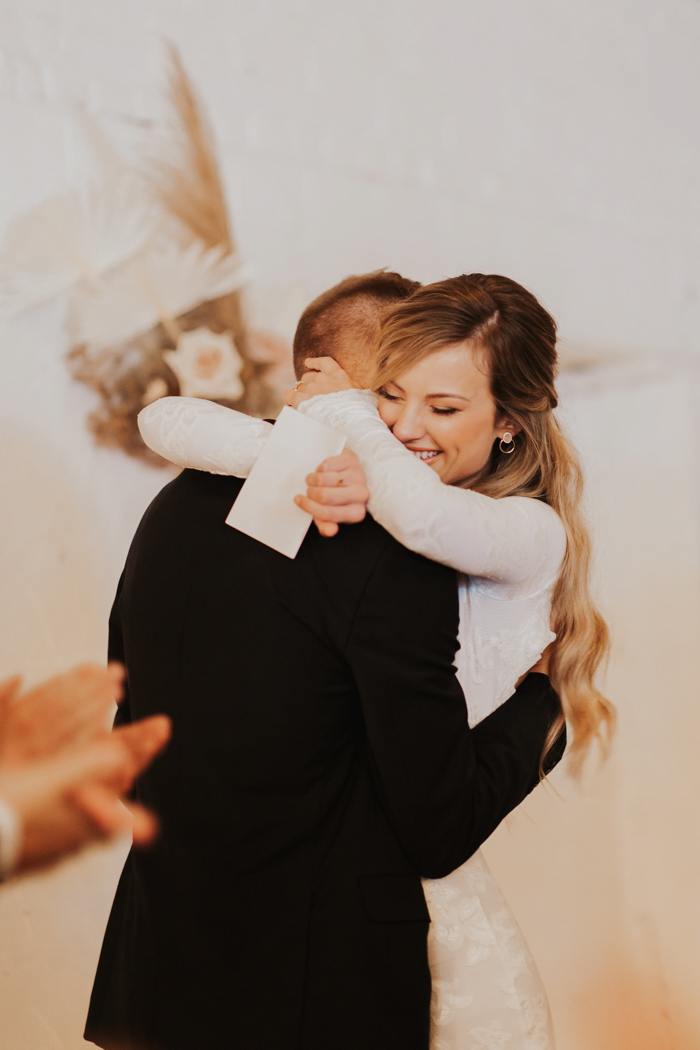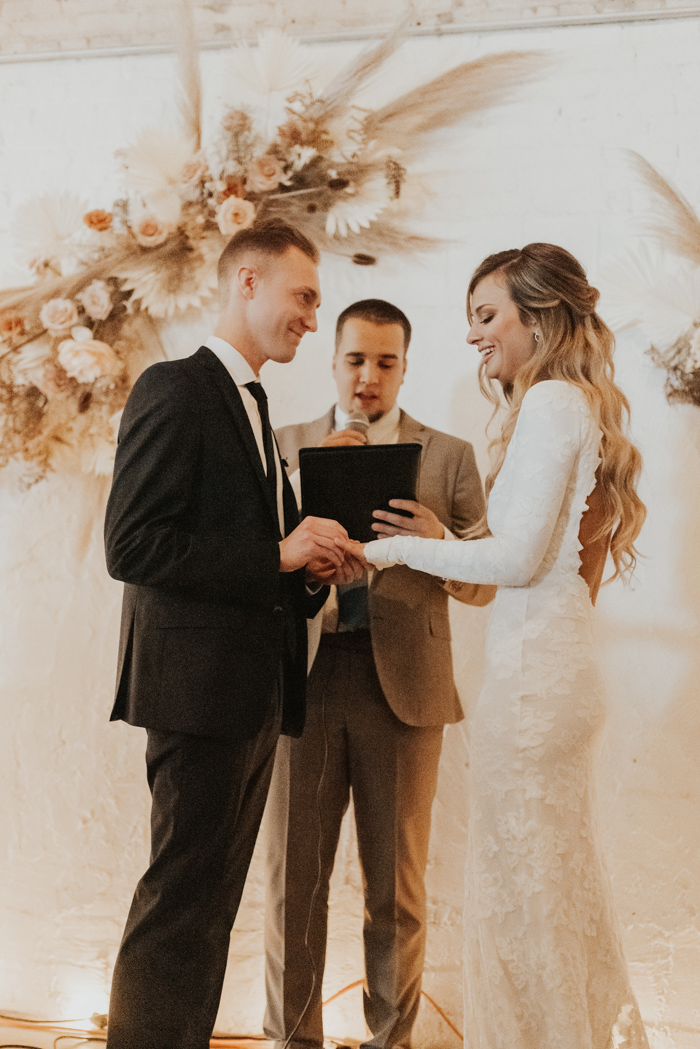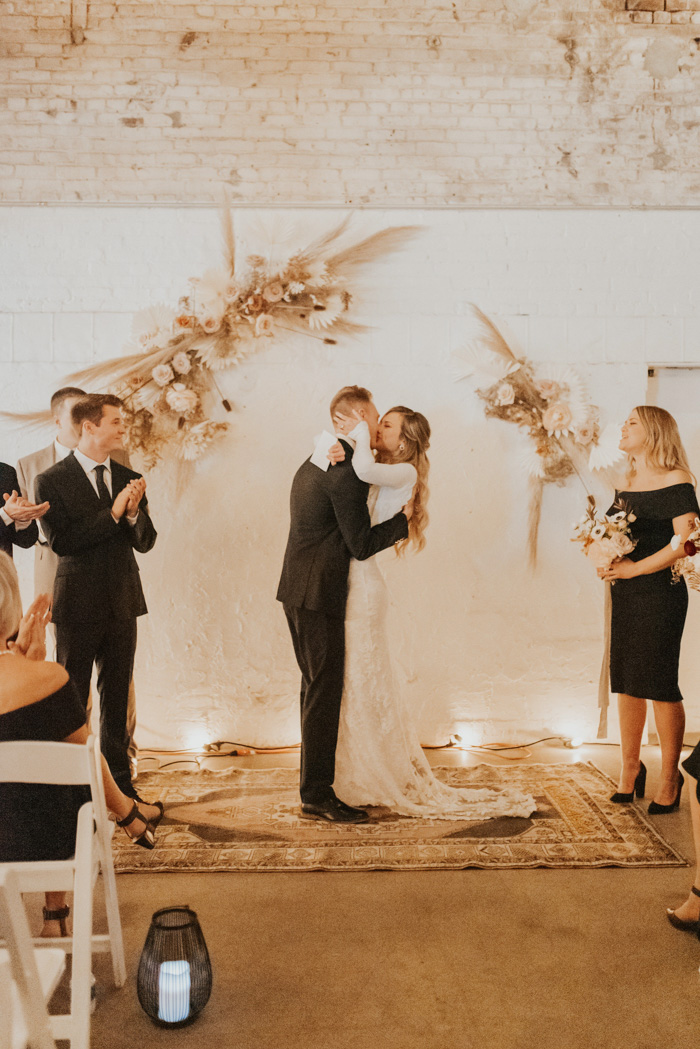 We loved the industrial/warehouse look and were wowed by the open rafters in the ceremony area! The white brick was going to serve as a perfect backdrop to our somewhat minimalist decor and the size of the venue was going to be perfect to accommodate the number of guests we were expecting.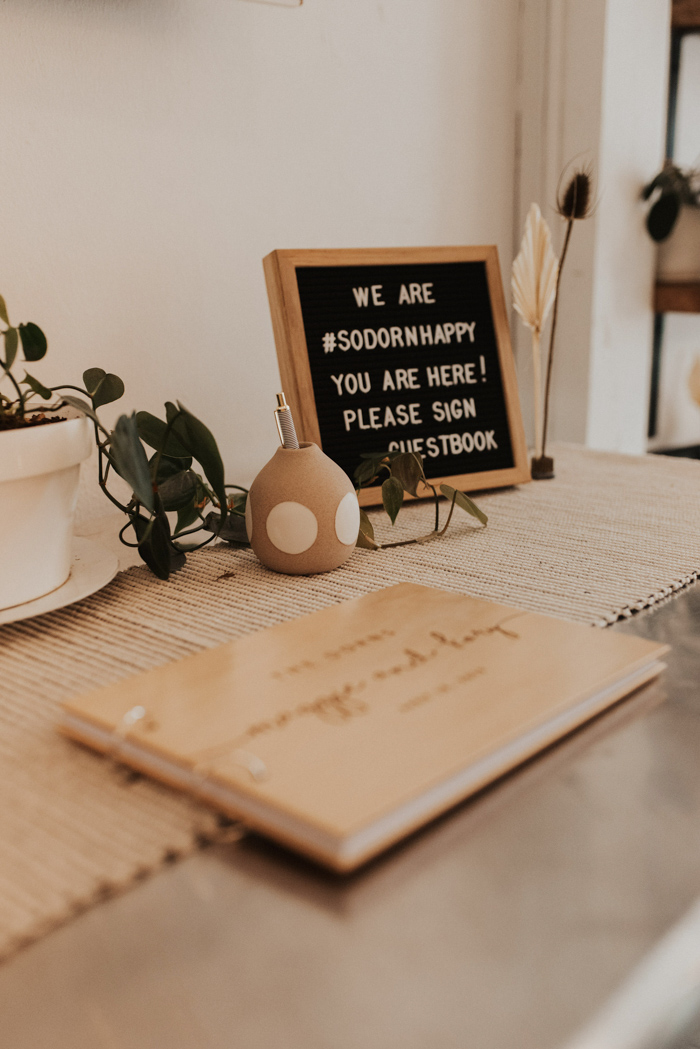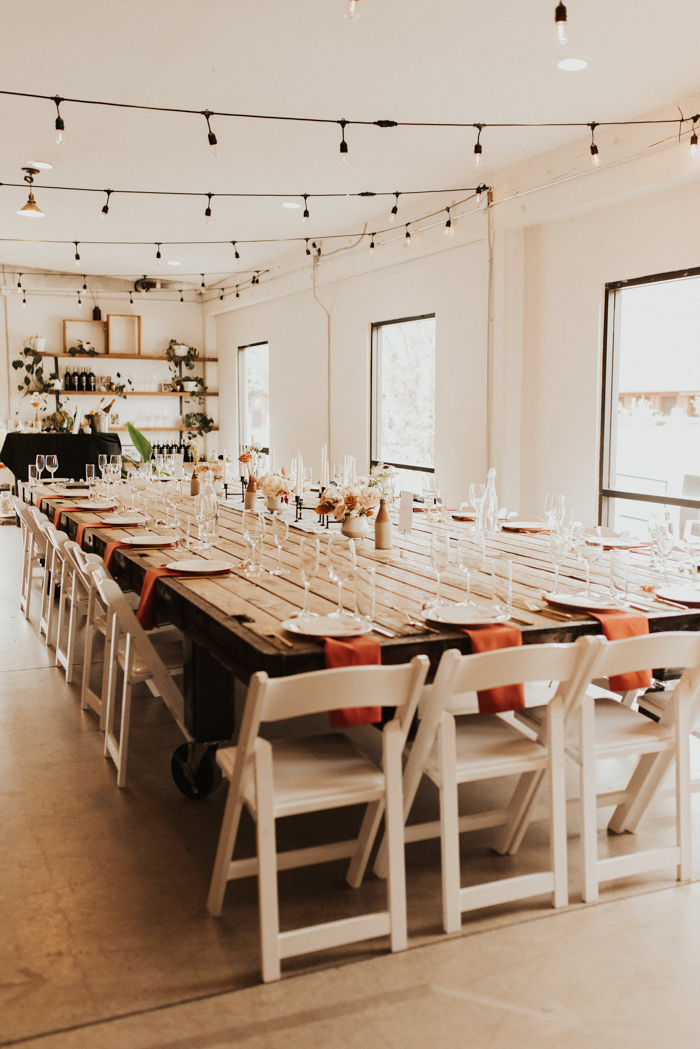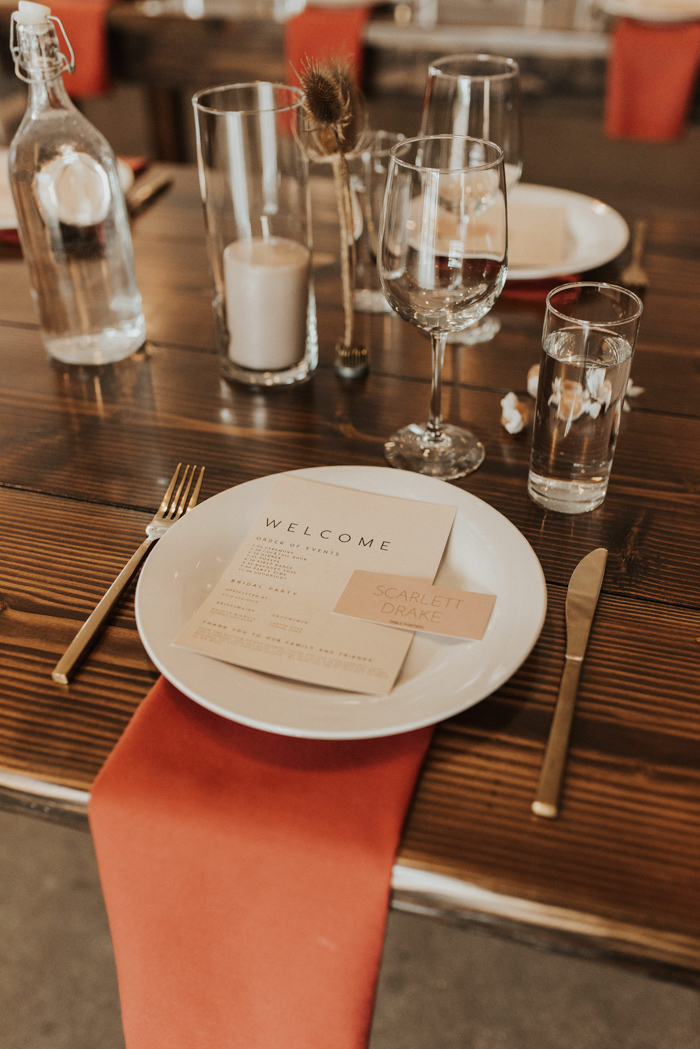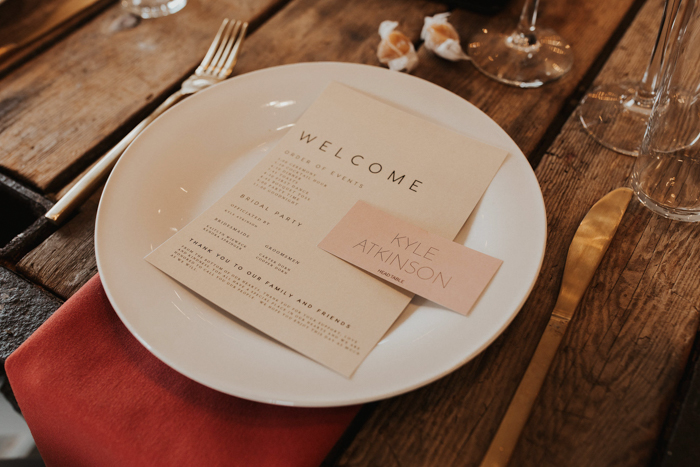 We actually decided to not really have traditional "wedding colors" but rather to go with a scheme of muted neutral tones like browns, oranges, blushes and, of course, black and white. We liked the simplicity and cohesiveness that those tones created and that we weren't confined to specific colors.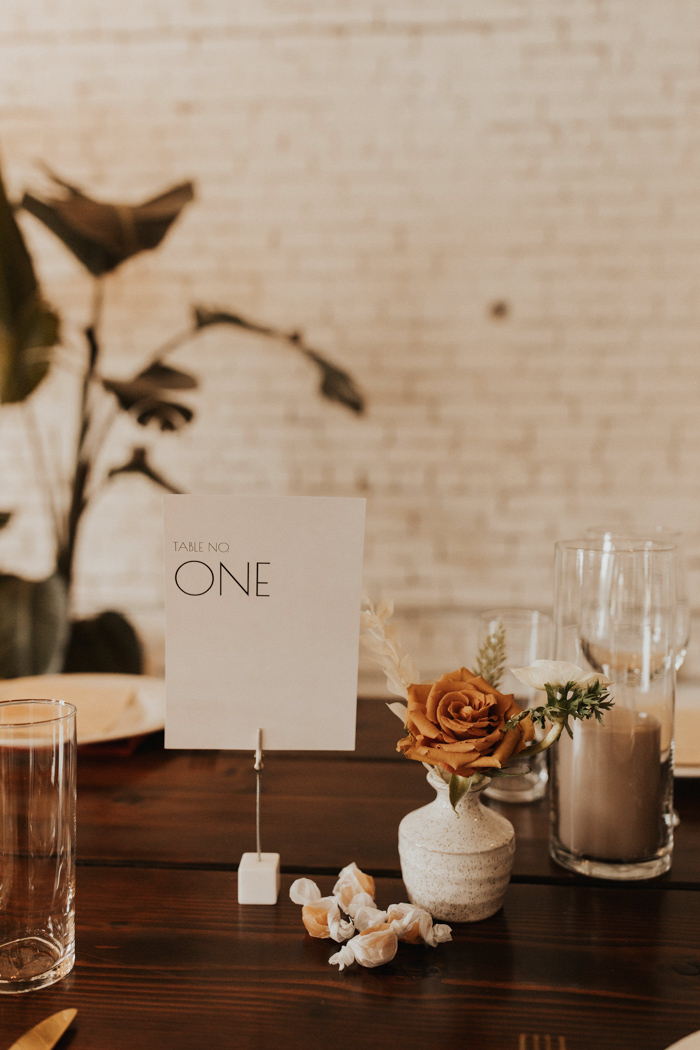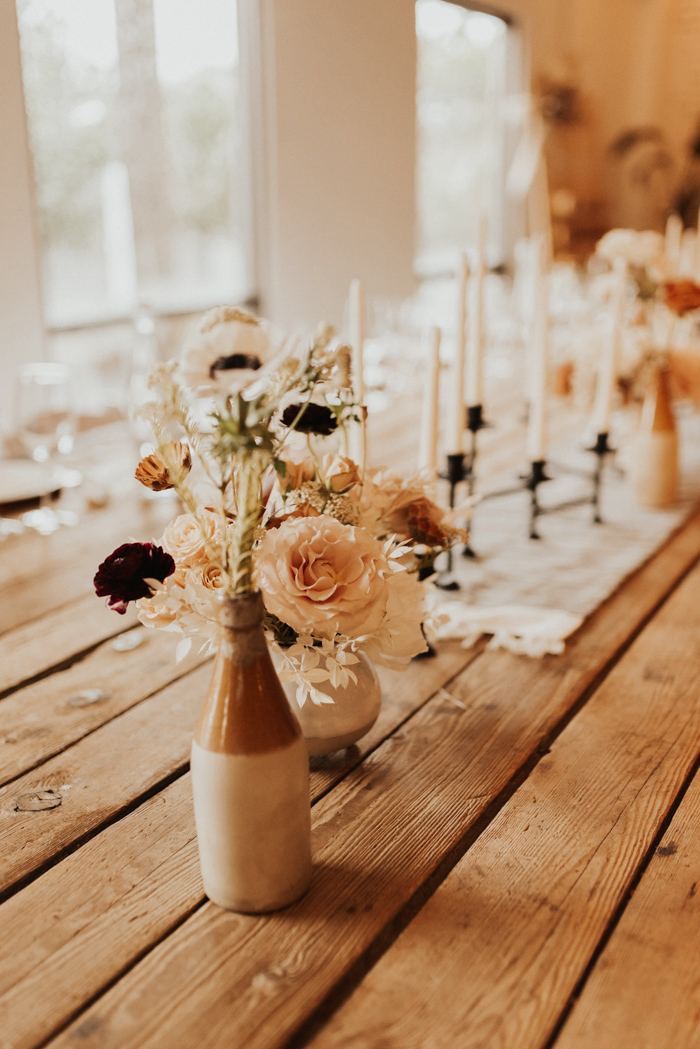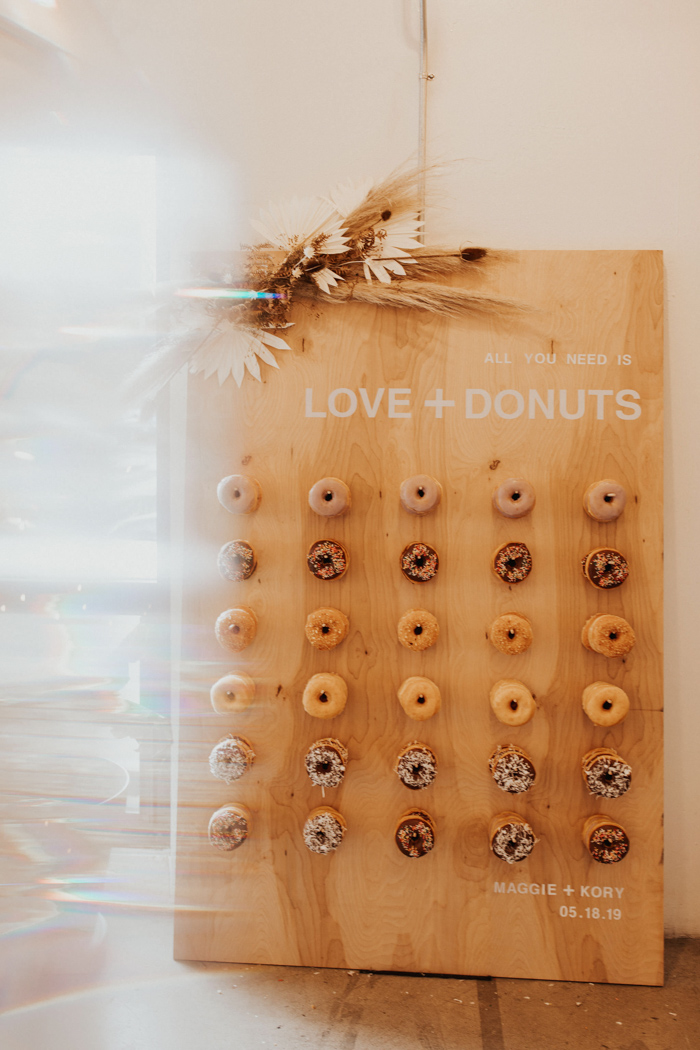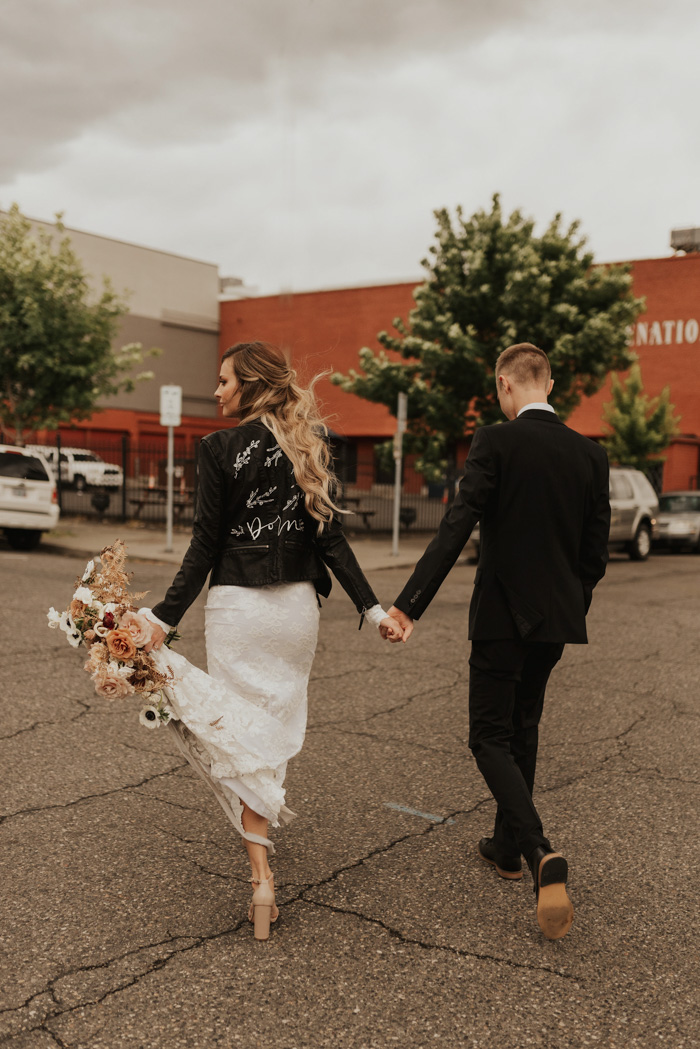 My biggest piece of advice is just to savor every single moment of the process and enjoy planning your perfect day with the one you love! There will be highs and lows but, ultimately, all that matters is that you get to marry your best friend. Planning and writing out every little detail in advance will also put you at ease on the big day and make it easy for those that are setting up see your vision.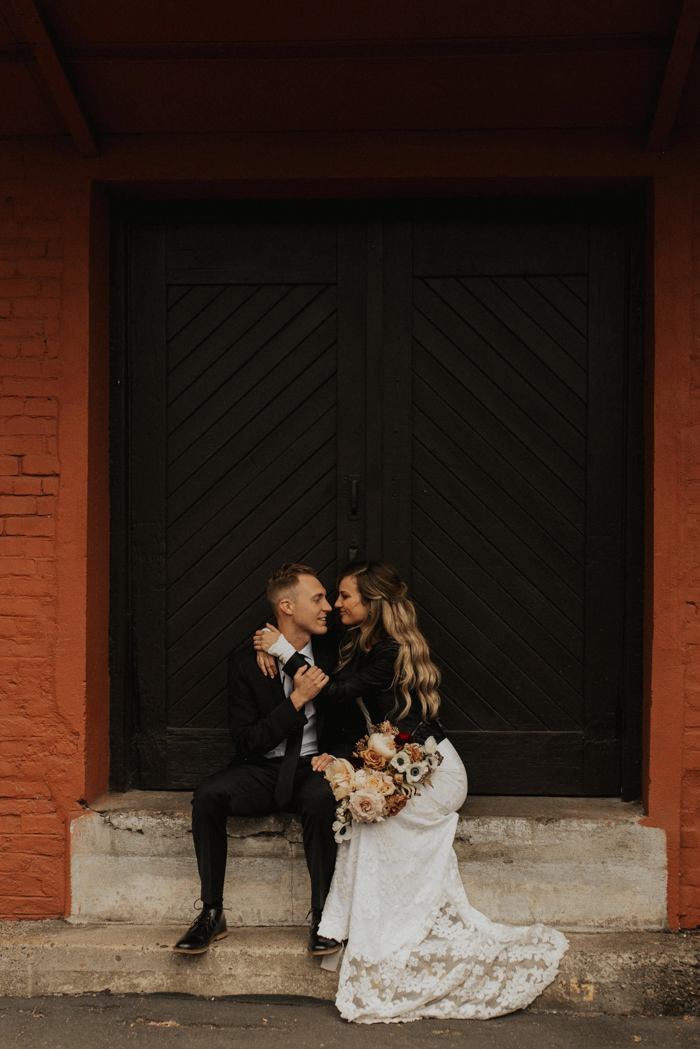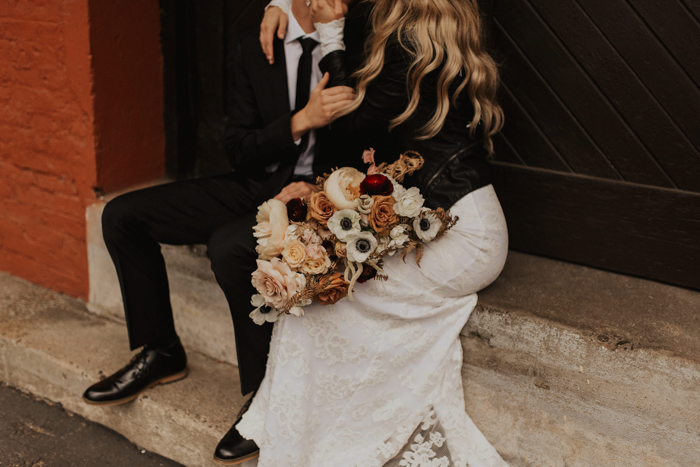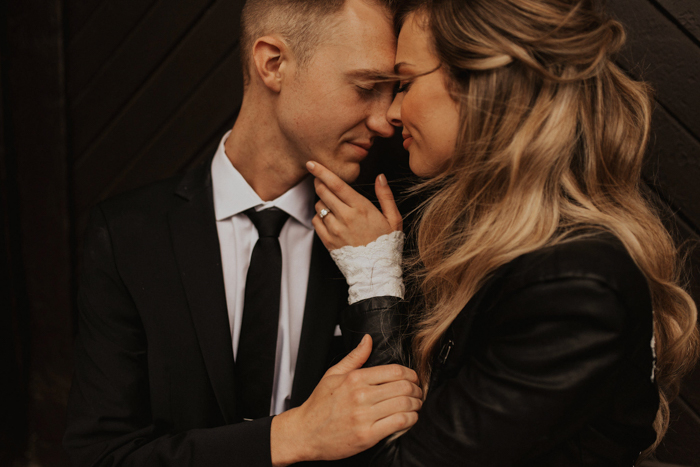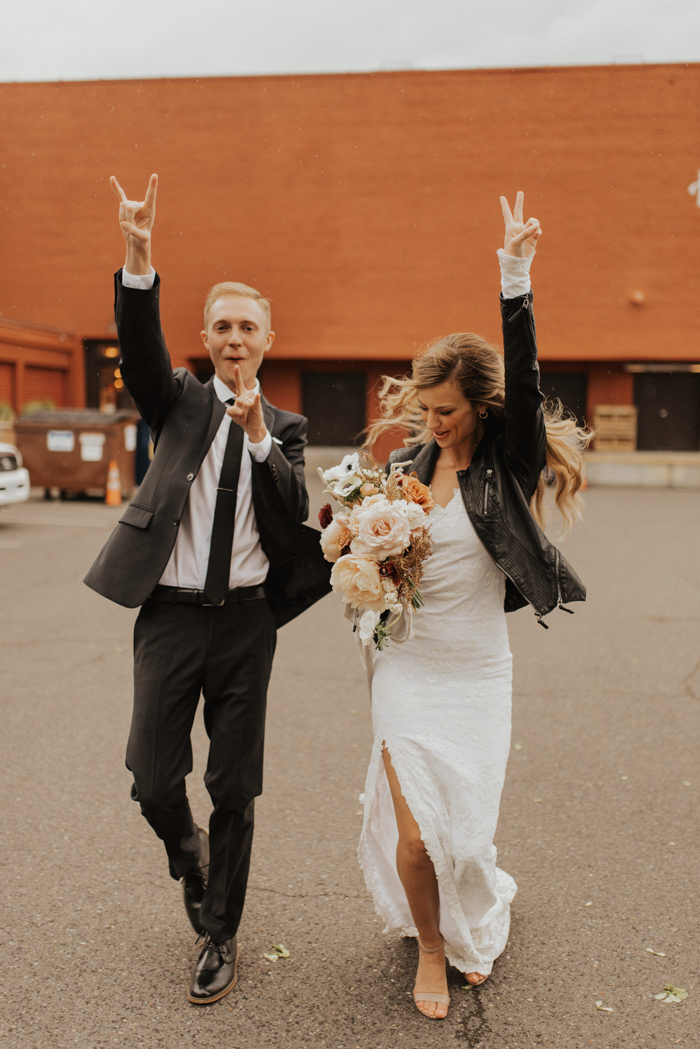 Our biggest congratulations to Maggie and Kory, and a special thanks to Sydnee Marie Photography for sharing this wedding at Jacobsen Salt Co. with Junebug! Love these minimalist vibes? Then you have to see this mid-century minimalist Baltimore wedding at Mt. Washington Mill Dye House!