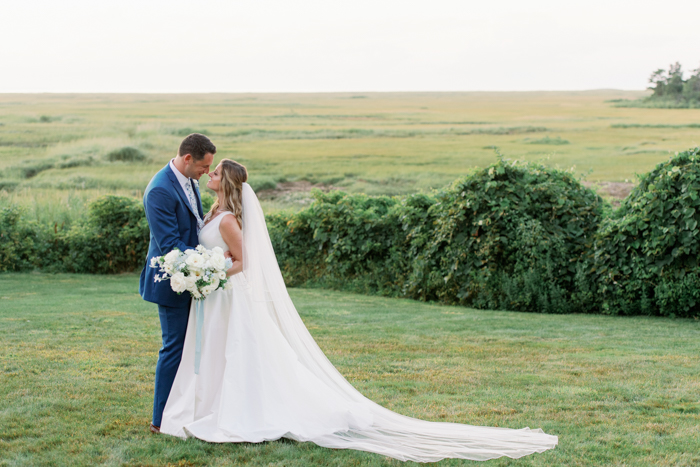 Will we ever tire of backyard micro weddings? Probably not, especially with a quaint one like this. Bethany and Jeff opted for a more intimate wedding surrounded by their closest friends and family. With a naturally bright and green landscape, this couple created a backyard micro wedding that included a bold blue color palette, strung lights, and crisp white florals. We also loved seeing Jeff in a bright blue suit—we're suckers for a colorful suit moment.
With the help from wedding planner Cape Cod Celebrations, their backyard was transformed into a gorgeous wedding venue. Complete with a minimalistic wedding altar and a reception in a pitched tent, this wedding was absolutely dreamy. If you're planning a micro wedding of your own, get ready to pin images from Lynne Reznick, who captured this ceremony beautifully.
The Couple:
Bethany and Jeff
The Wedding:
Yarmouth Port, MA USA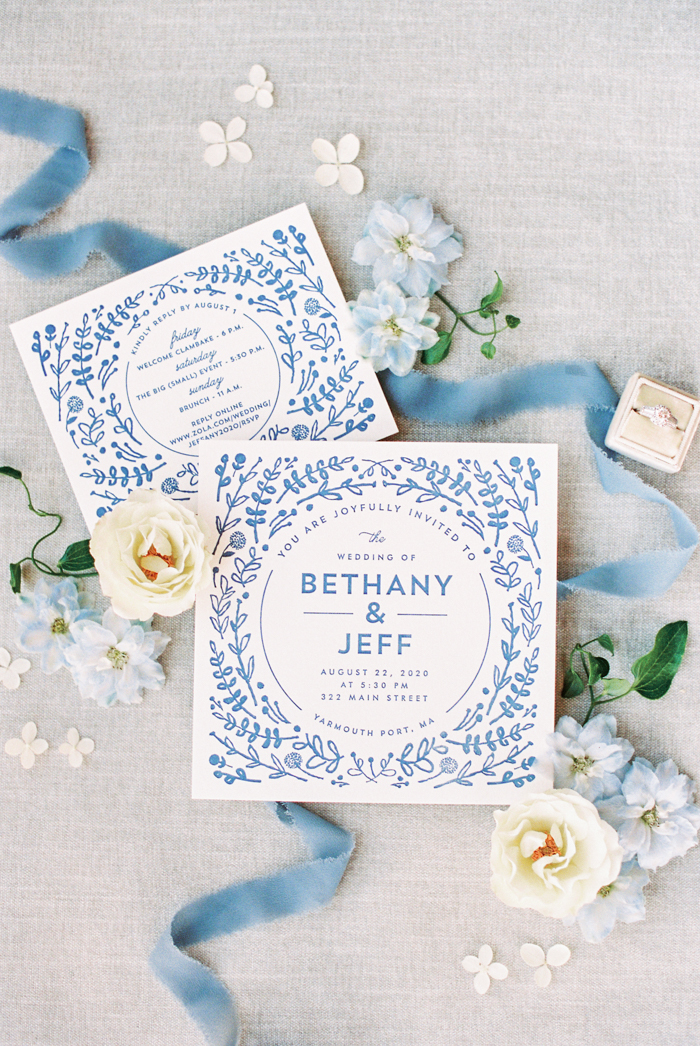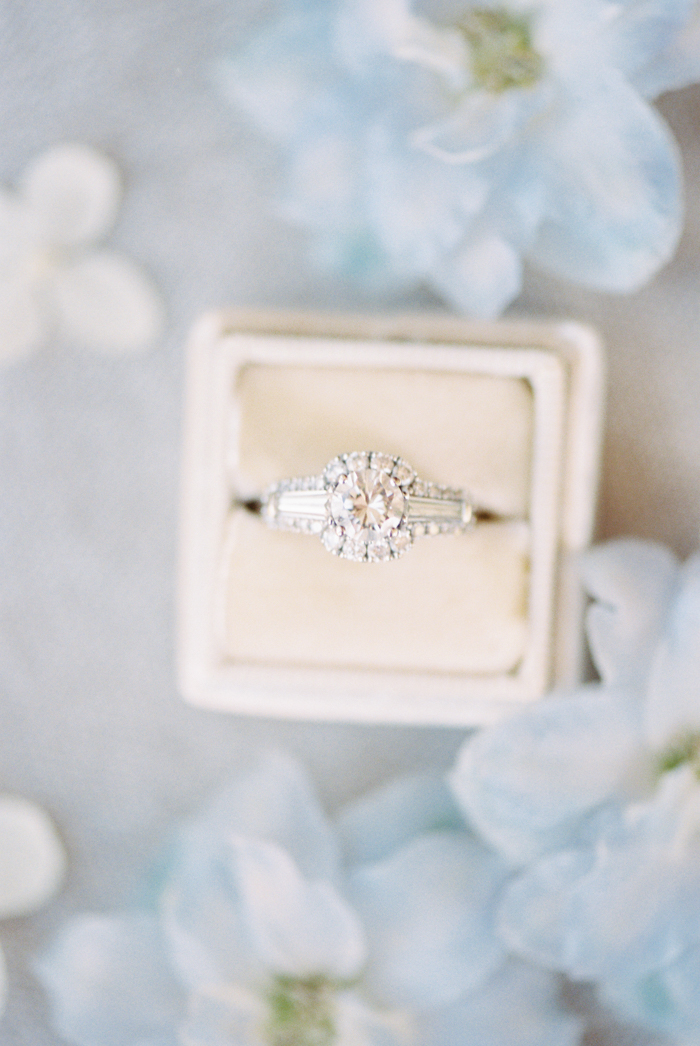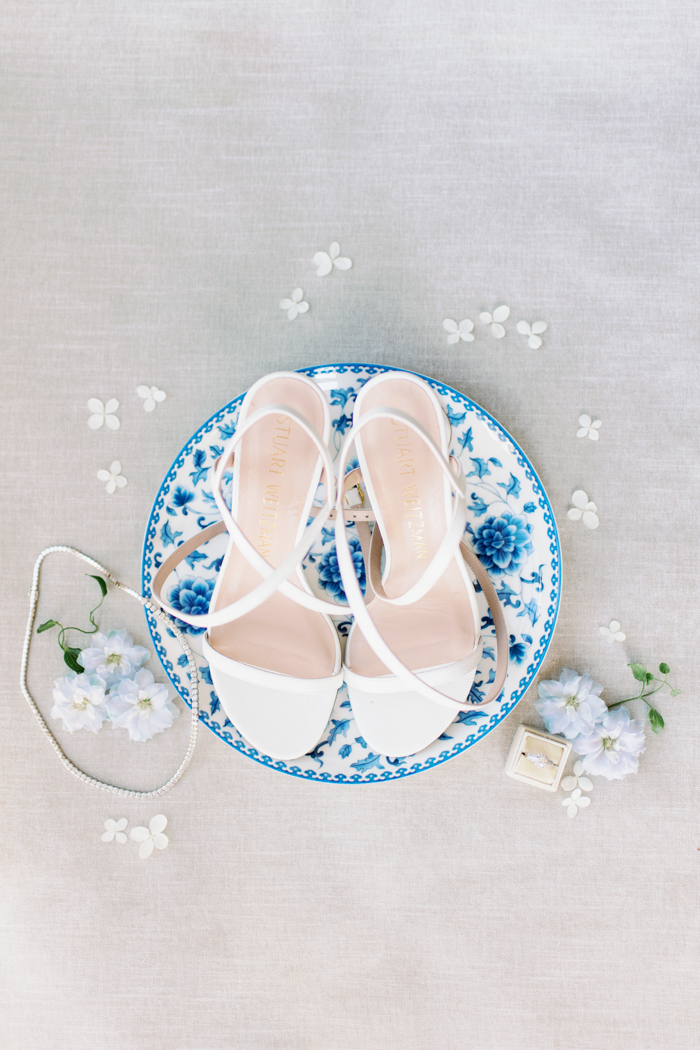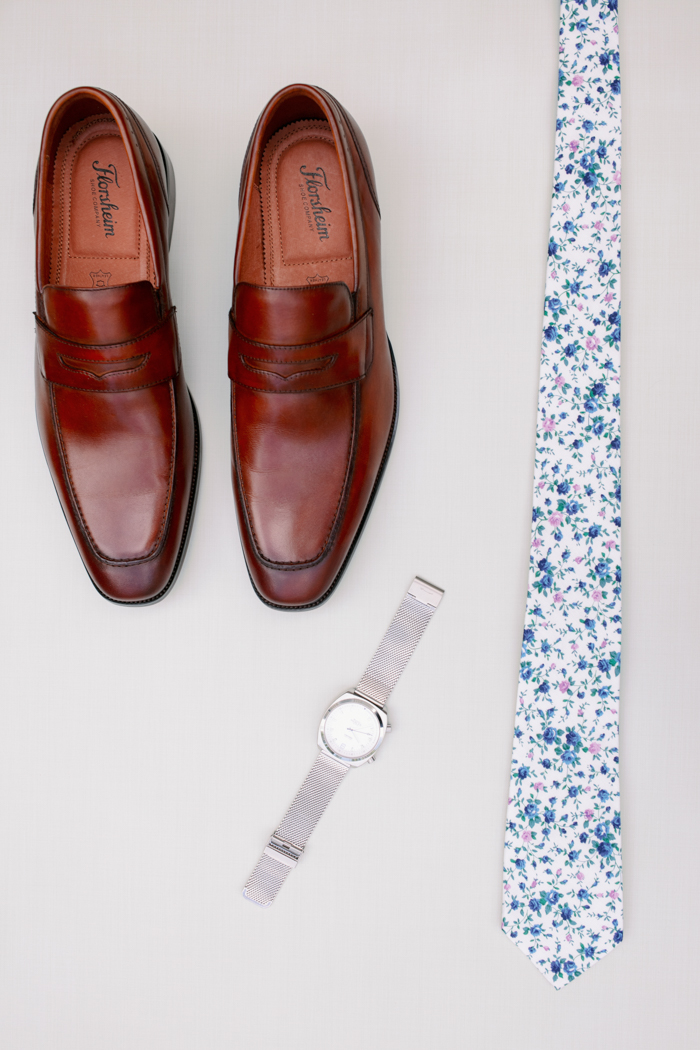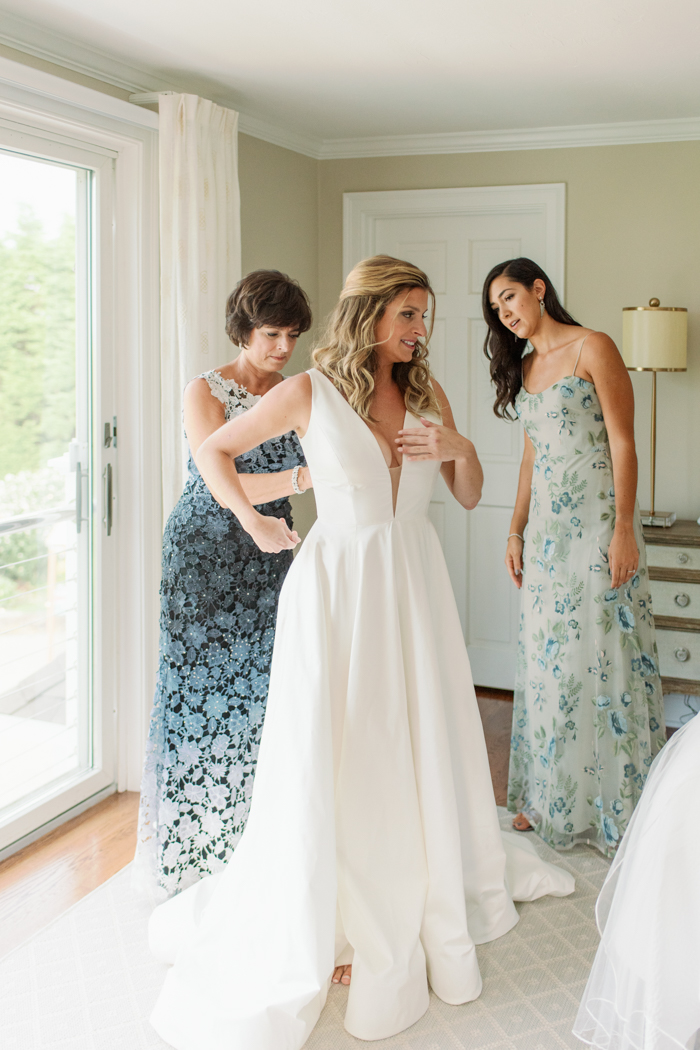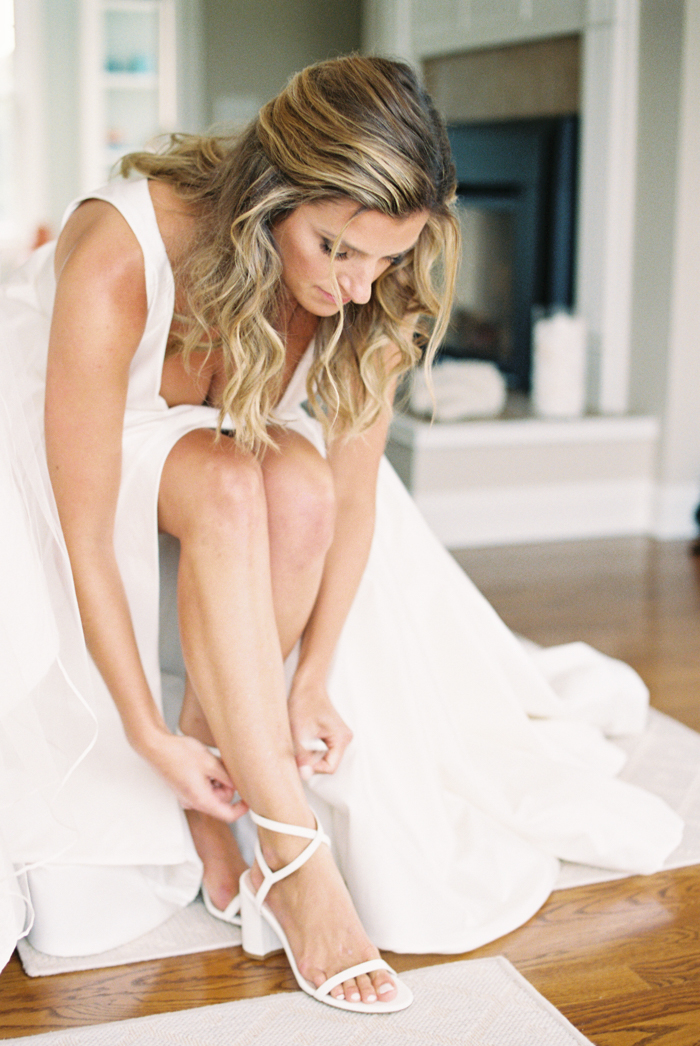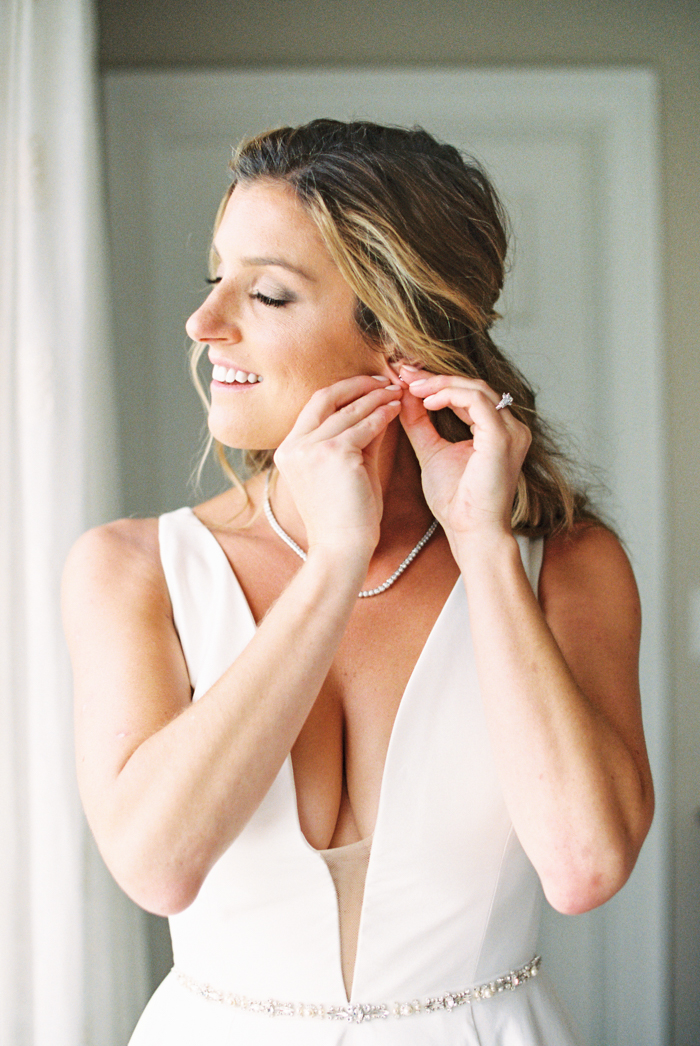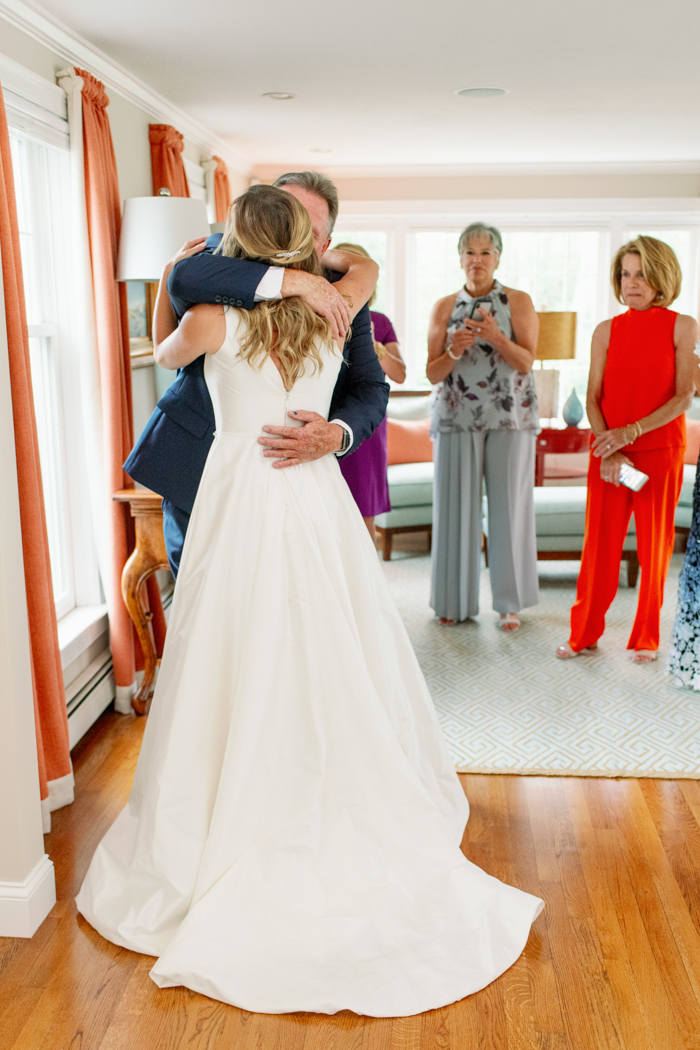 Planning A Backyard Micro Wedding
We wanted a big, fun party where our guests felt important and welcomed, but I also wanted to incorporate thoughtful details. I wanted to get married on the Cape because it's been an important part of my life and an important place for my family. We also only wanted to include wedding traditions that felt meaningful to us. The elements we chose to include were homages to our relationship and the people who matter to us. I was raised Catholic and Jeff is Jewish, but we ended up deciding not to include aspects of either religion's wedding ceremony. The plans for the big, fun wedding changed, but the emphasis on guest experience and having the event be a reflection of us did not.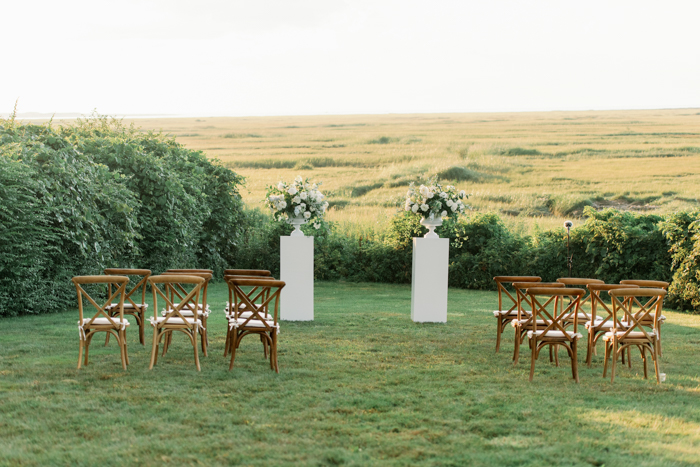 Tear-jerking Handwritten Vows
The most memorable moment for me was our vows. Although we were always planning to write our own, we somehow ended up on opposite ends of the house writing them the day before the wedding. They were hard to write! But I'm so glad we stuck to our plan. Exchanging them in front of such an intimate group made them even more special. The ceremony was very emotional for Jeff, which is a side not often seen of him. I didn't know if he was going to make it through his, but he did!







Changing Wedding Plans
I'm really proud of how we pivoted our original plans and put the safety of our guests first. It allowed our families to play a starring role in the day—likely a larger role than they may have played in the original plan. We got married at my Aunt Mairead and Uncle Bob's house—two of the most important people in my life. My uncle Bob, who is also my godfather, officiated our ceremony.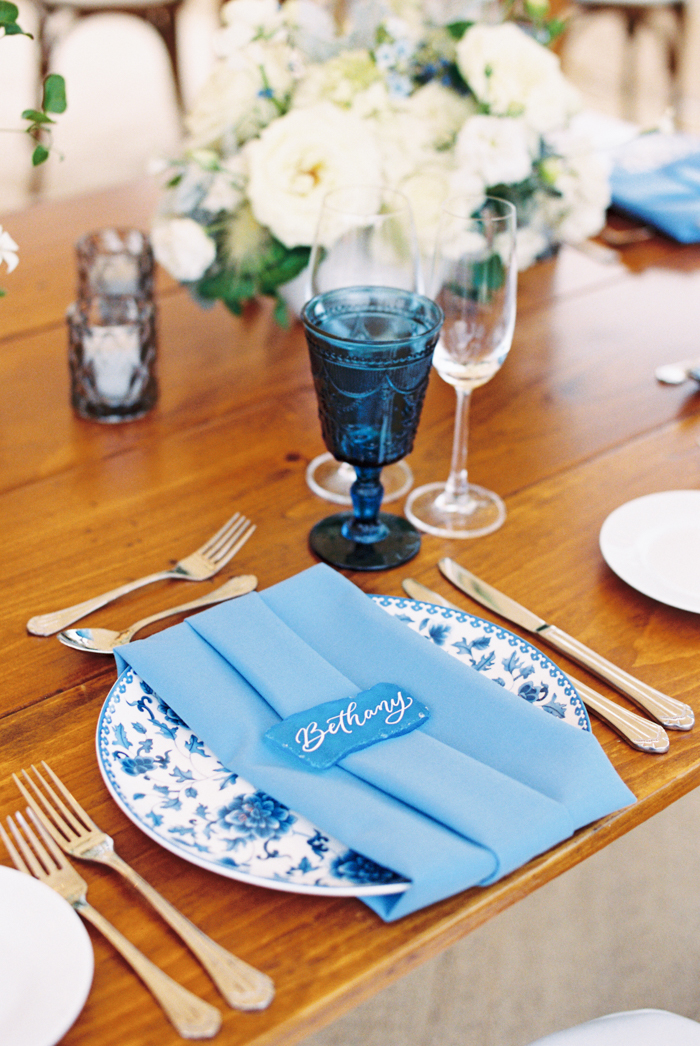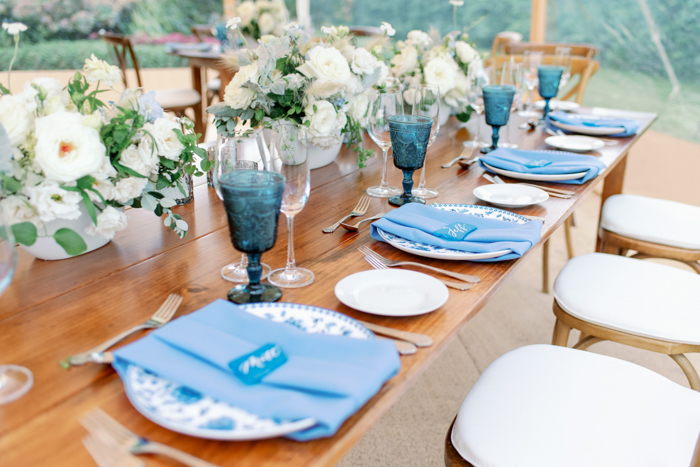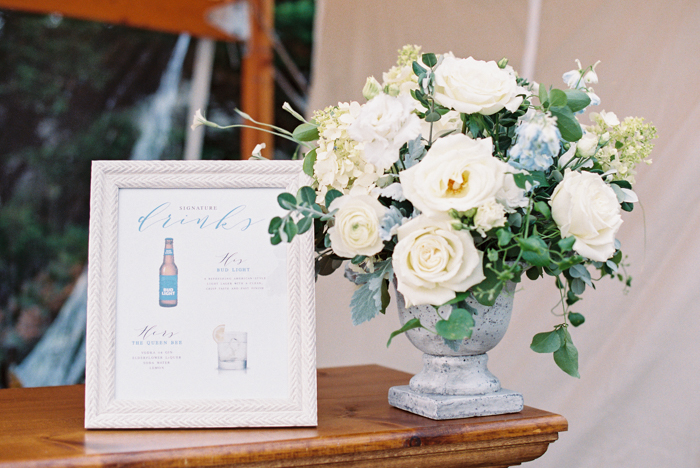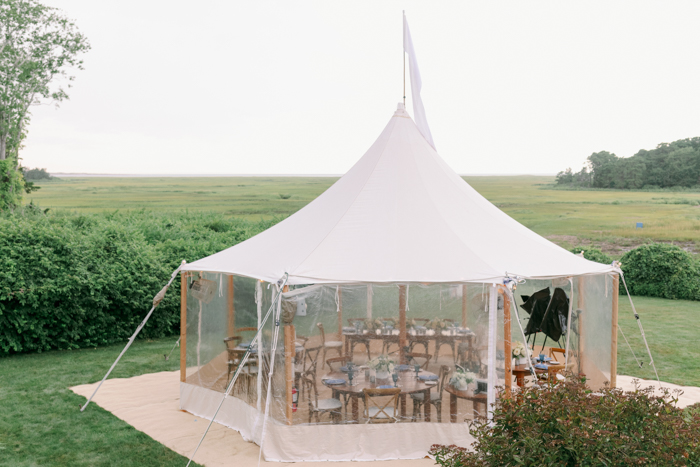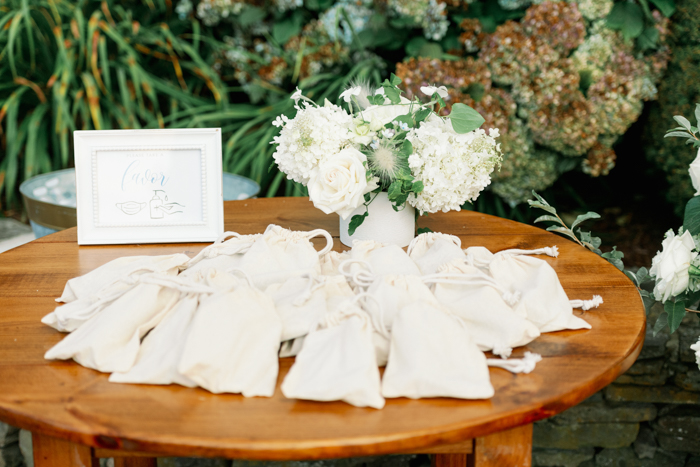 Advice for Planning A Micro Wedding
For couples in a similar position—wondering how to pivot in these uncertain times—my advice would be to ensure all of the elements you care about are still present, even if it looks different. After 2020, it is important to not take anything for granted. So if certain things matter to you, my advice is to do them, even if you feel silly wearing a silk ball gown in a backyard with your immediate family. You won't regret it. And no one will bat an eye if you wear that dress again at your larger celebration if you choose to have one later.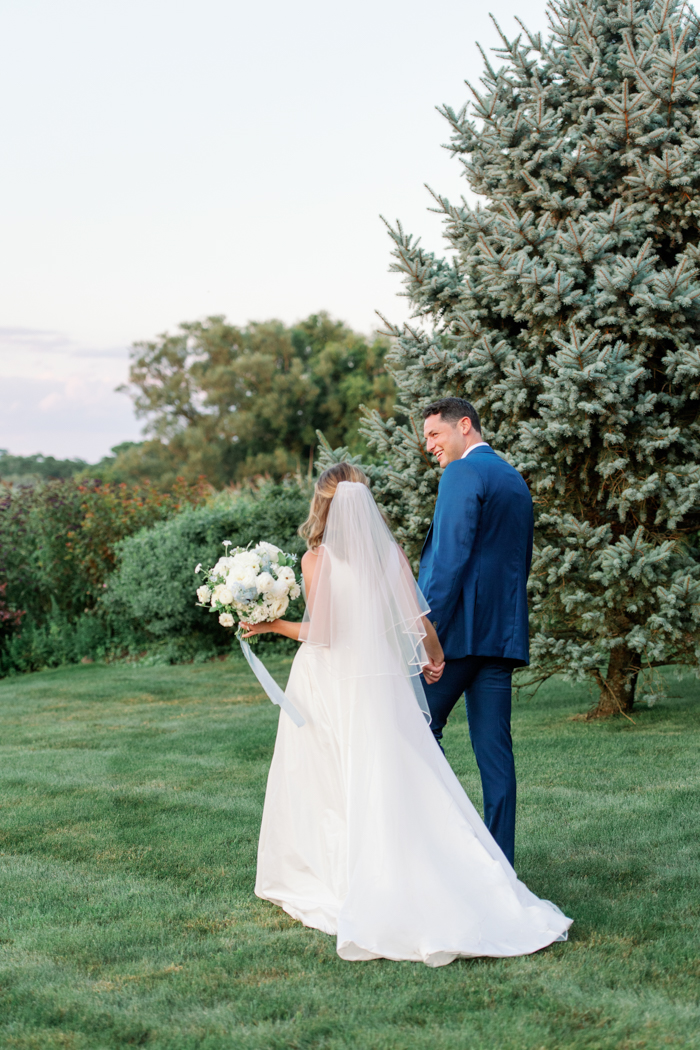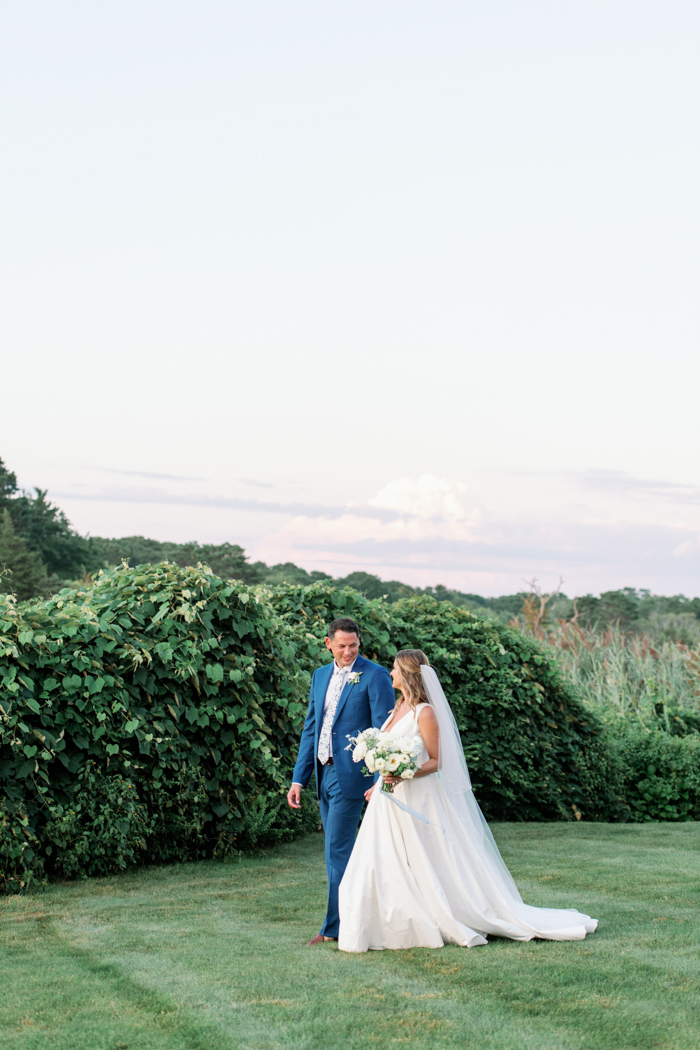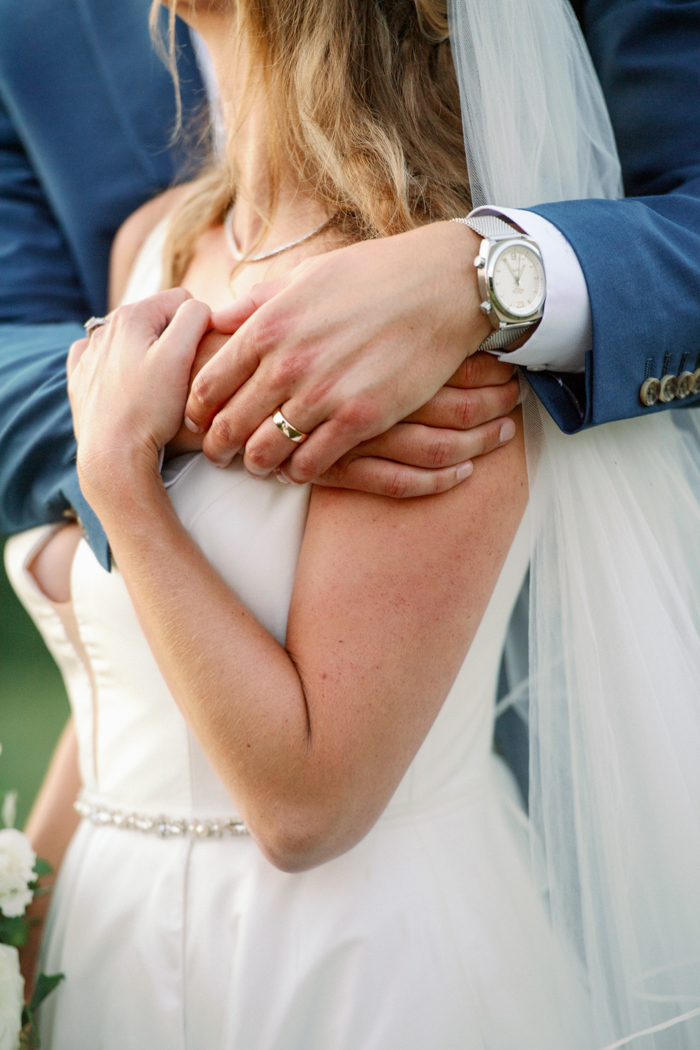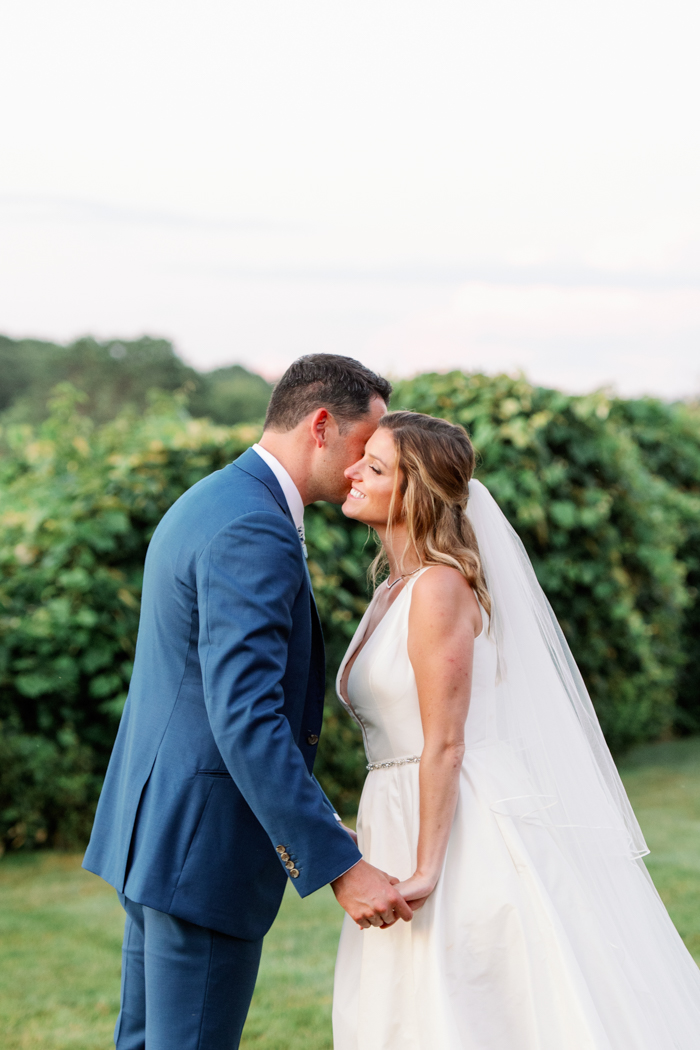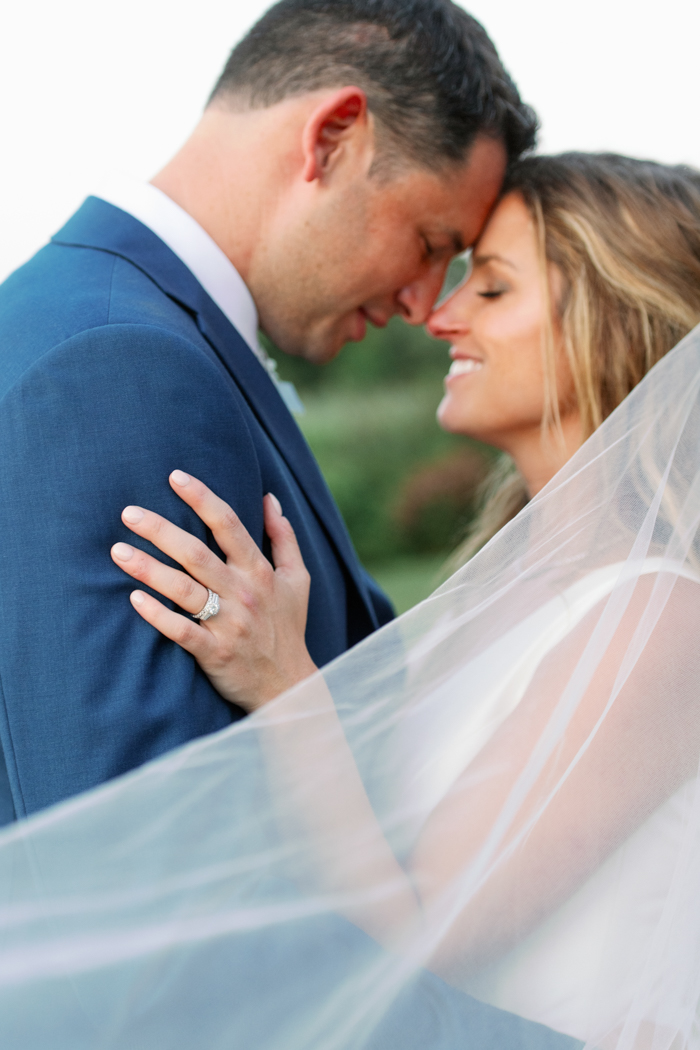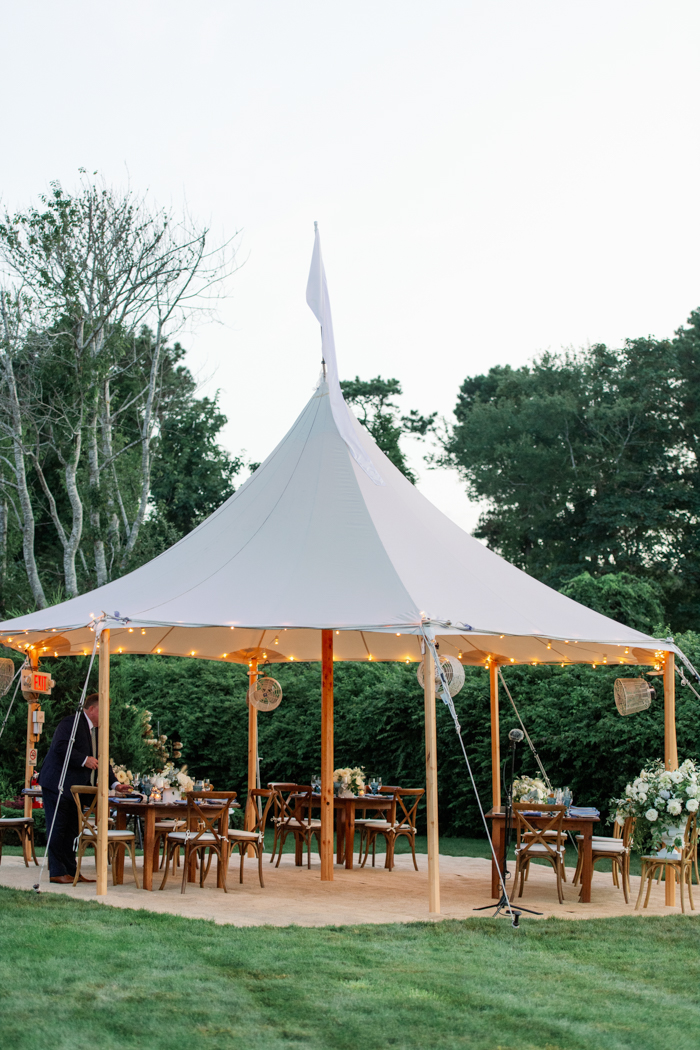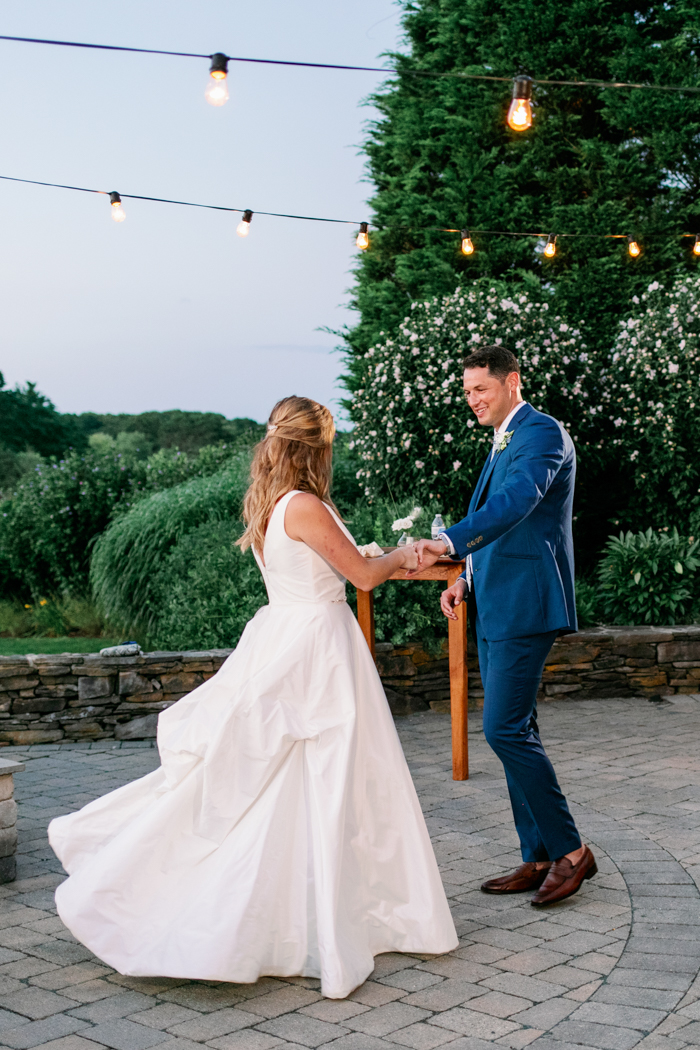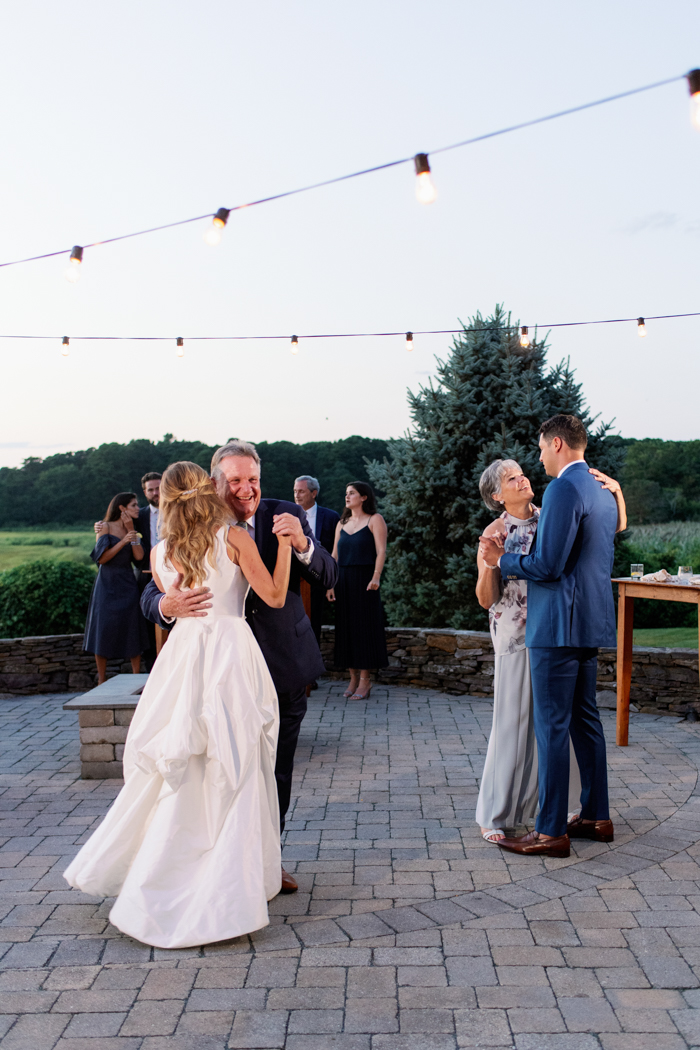 Congratulations to Bethany and Jeff on their Cape Cod backyard micro wedding. And a major shout out to Cape Cod Celebrations for sharing this day with us. Planning a micro wedding or a backyard wedding? Check out our ultimate guides for planning a micro wedding and planning a backyard wedding!