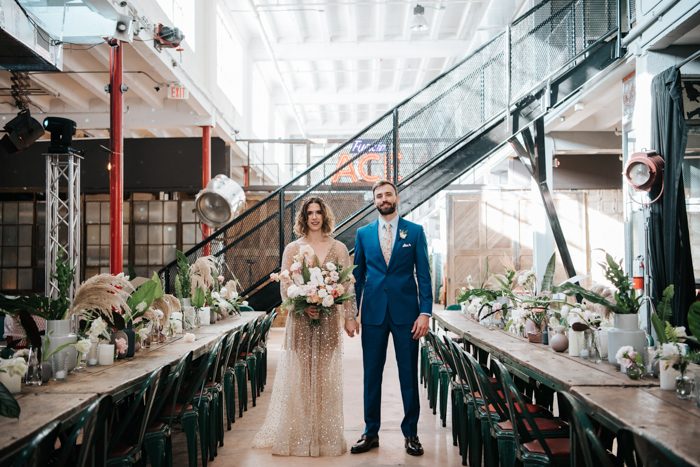 Steph and Bobby broke tradition in the most awesome of ways for their funky and feminine Ace Prop House + Studios wedding in Miami, Florida. Fun fact: The couple hired all woman-owned businesses as their vendors. Talk about a rockstar move! The Creatives Loft is behind the planning of this day, and we're in awe with how they made an already fun venue even cooler with food trucks, disco balls, and Maison Francis floral creations. Steph looked like an elegant disco queen in her shimmery, champagne colored (no white dress here!) Chosen by One Day gown and retro inspired white Ferragamo booties. Scroll on to see how the all female A-team pulled off a most incredible day and how Fox & Film Photography documented it with expertise and creativity. We can't wait for you to get inspired by every photo!
The Couple:
Steph & Bobby
The Wedding:
Ace Prop House + Studios, Miami, Florida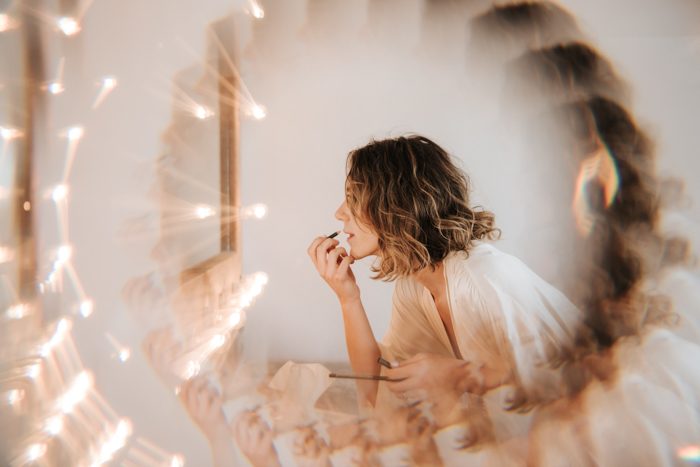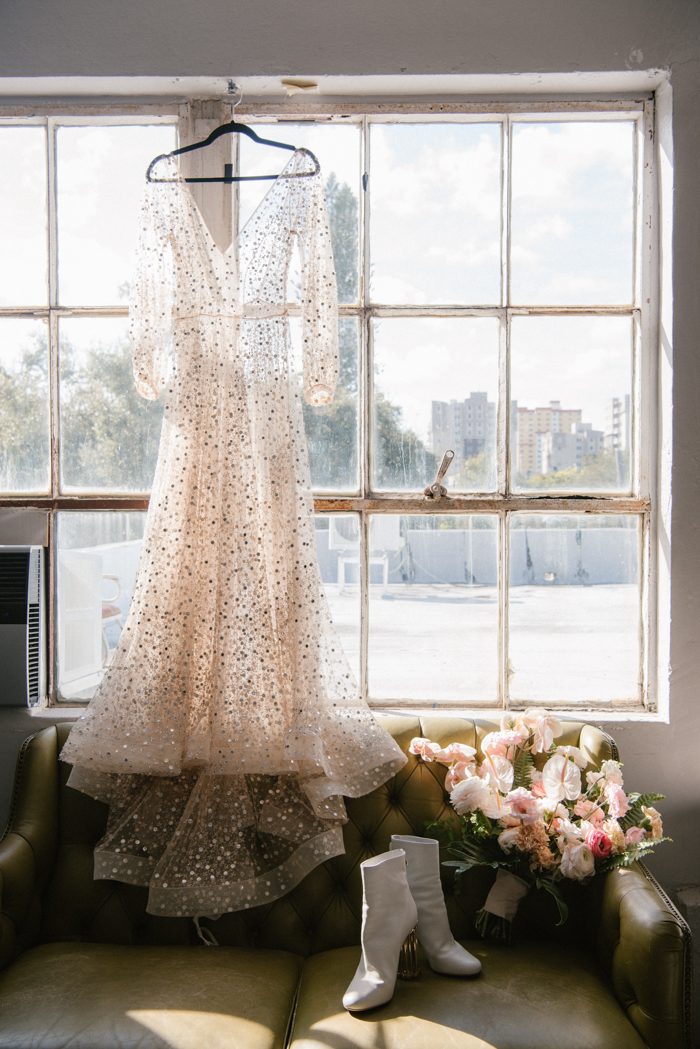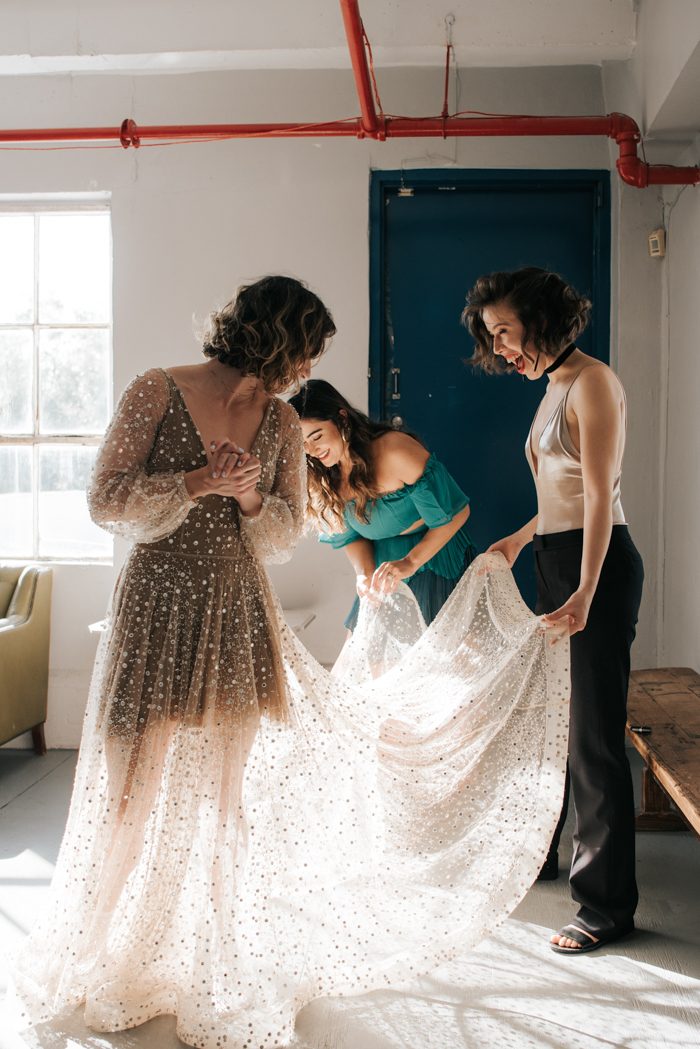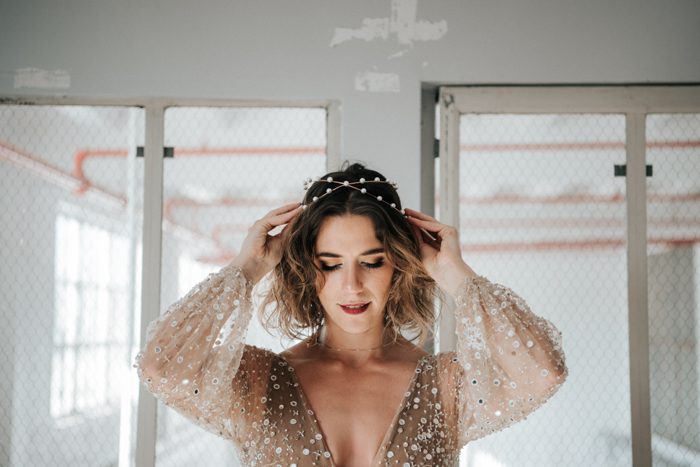 I had been looking around for bridal boots with a statement heel, but it was really tough to find white boots in the fall/winter season. I was stalking my shoes online just for inspo, but they were an outrageously expensive pipe dream. However, I did some black Friday and cyber Monday magic combined with two extra email promotions they came out to nearly 70% off. Shoes are definitely worth the splurge because you can totally wear them again!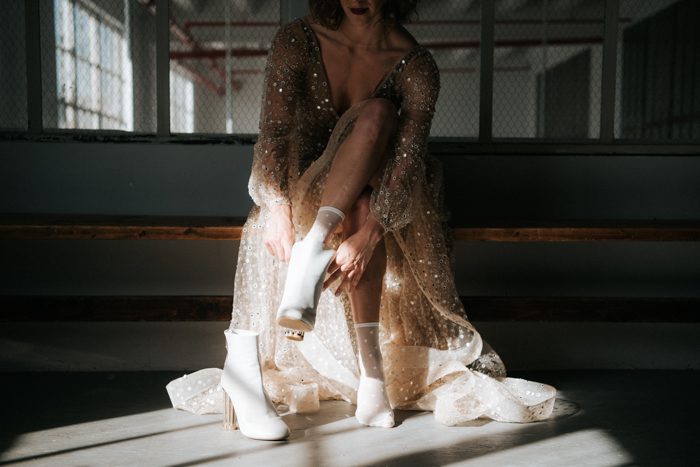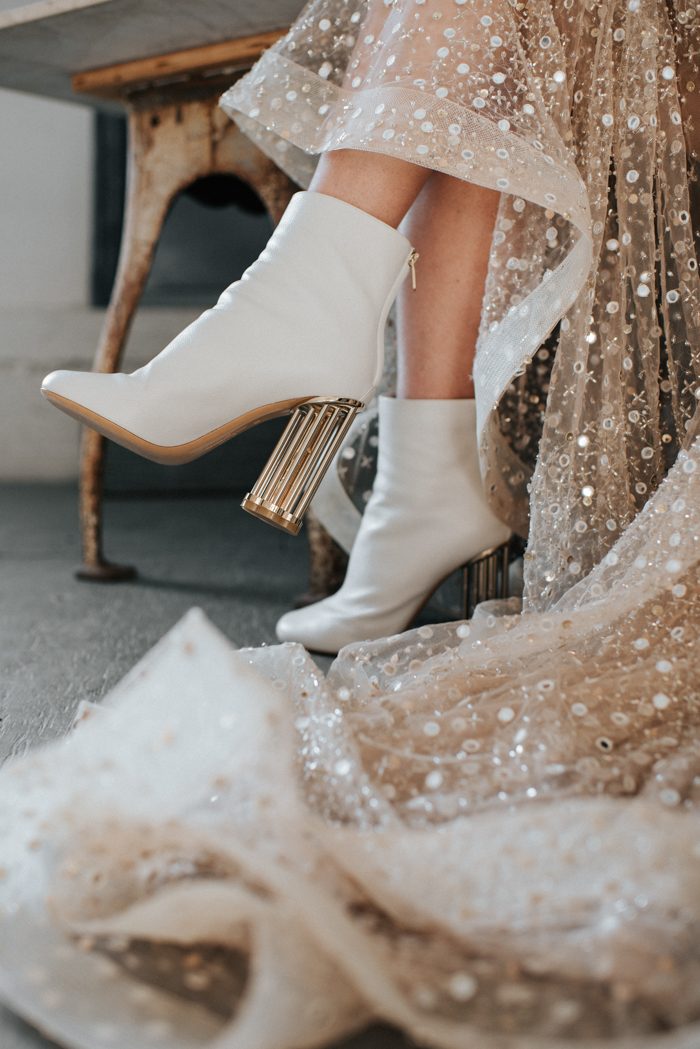 SHOP THIS LOOK: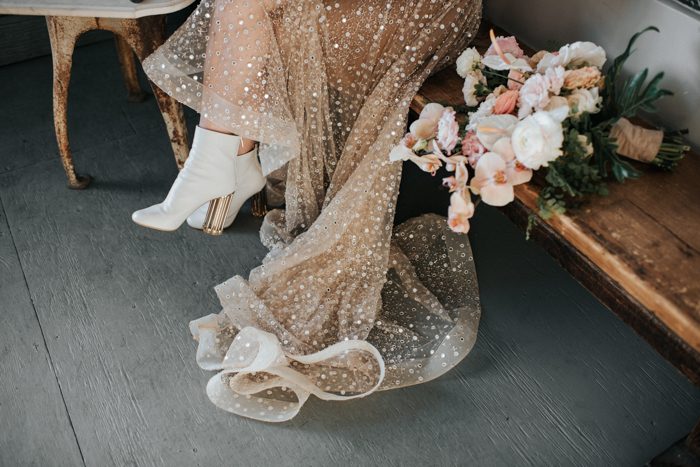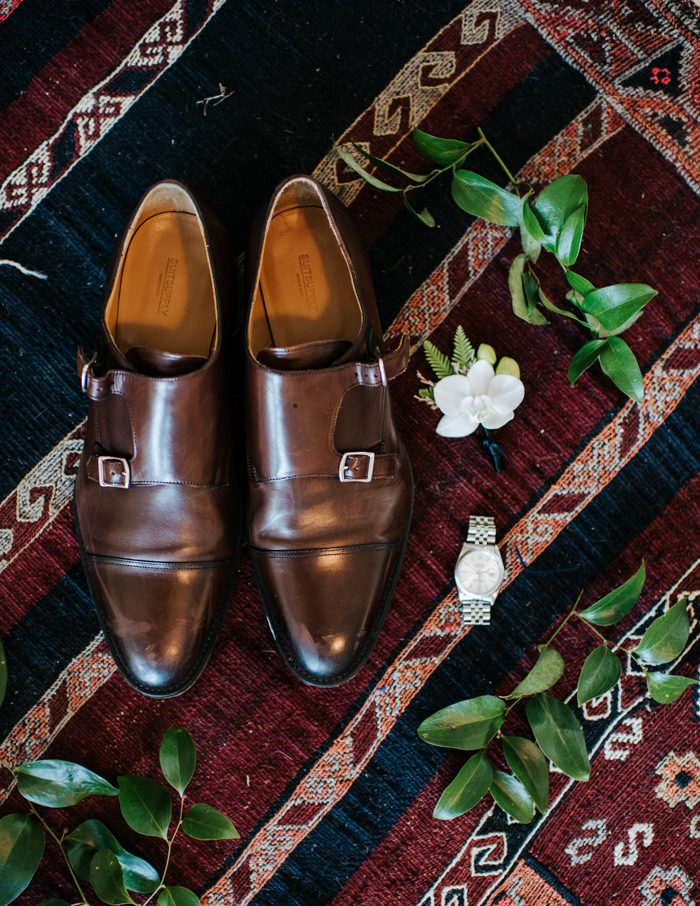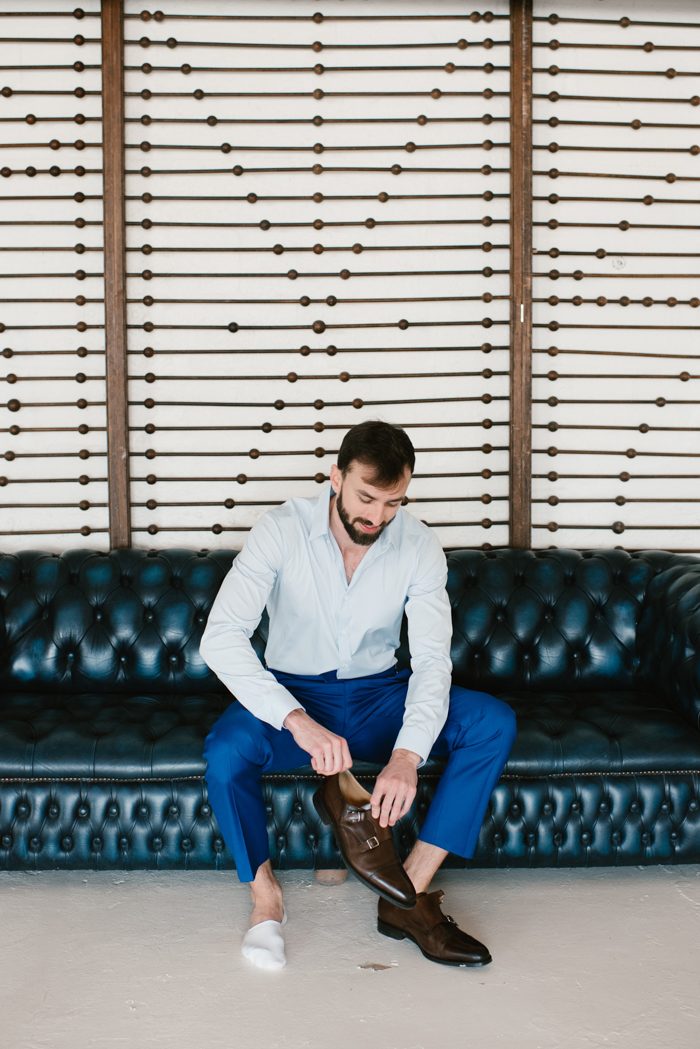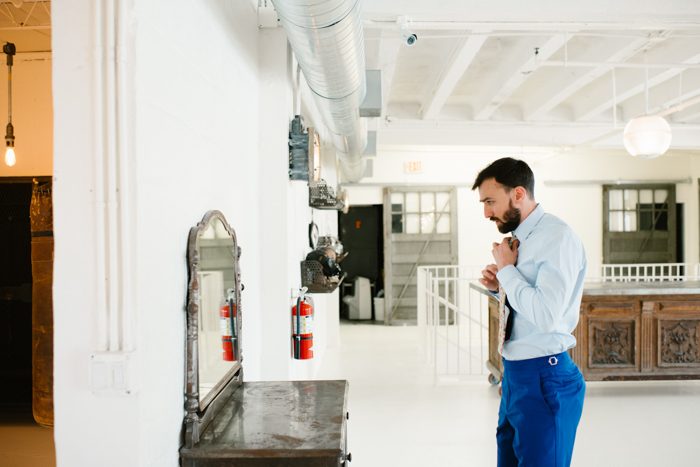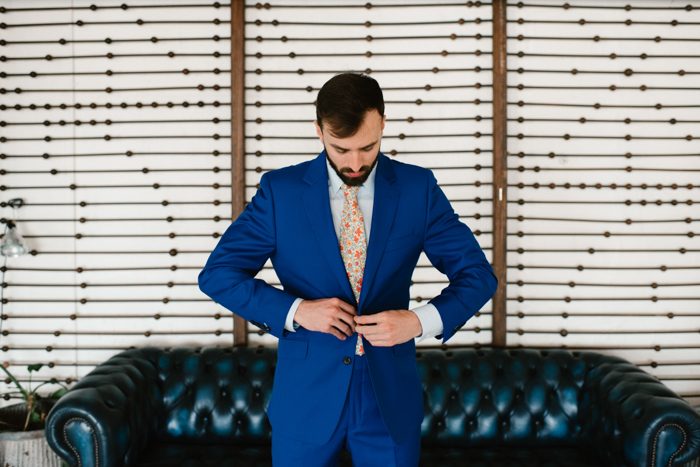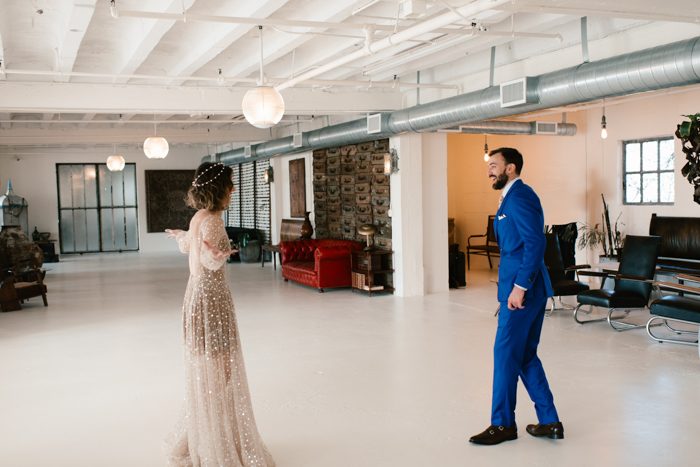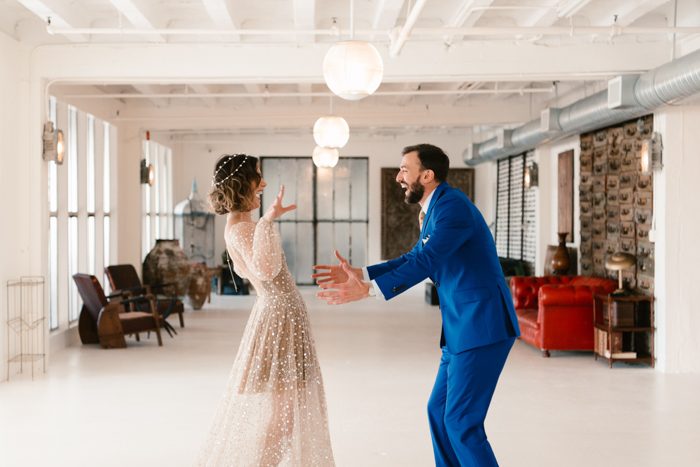 Josie and Alex [Fox + Film Photography] are on it! It's so clear that they've done this millions of times. They are professional, helpful, and so talented. One minute Josie is snapping candids, the next minute she's helping you with your bustle. They were the first vendors we hired because their work really stood out and they were so fun and easy to communicate with. It just felt like we had extra friends in the room documenting the most meaningful day of our lives like it was no big deal.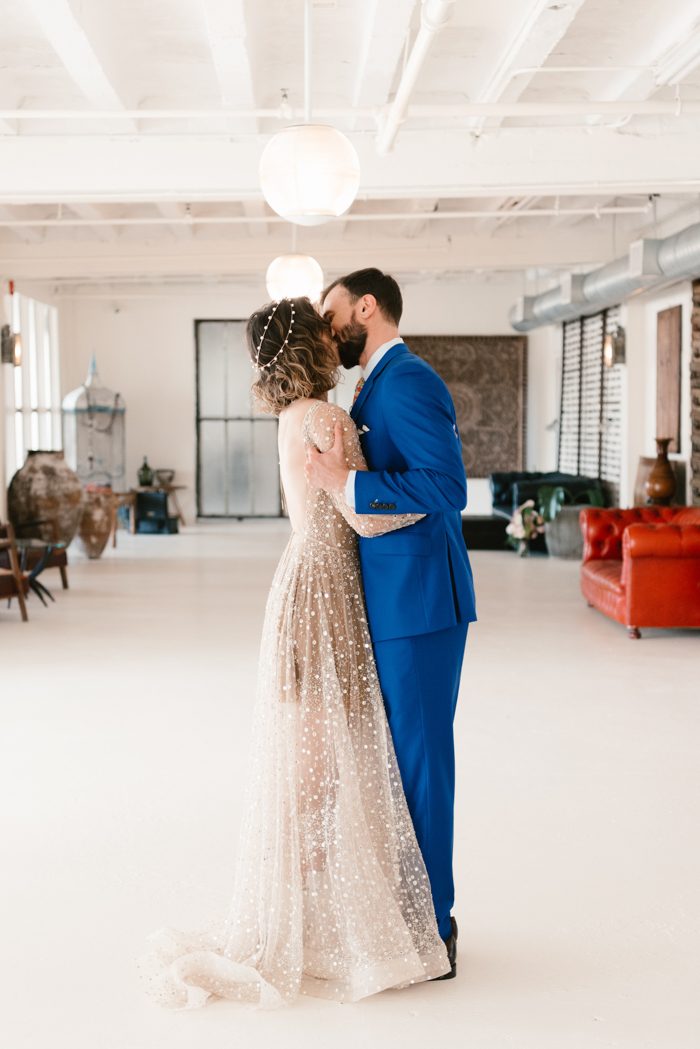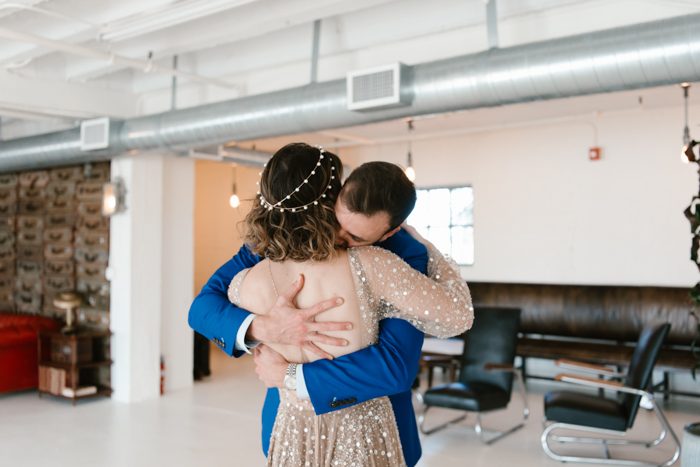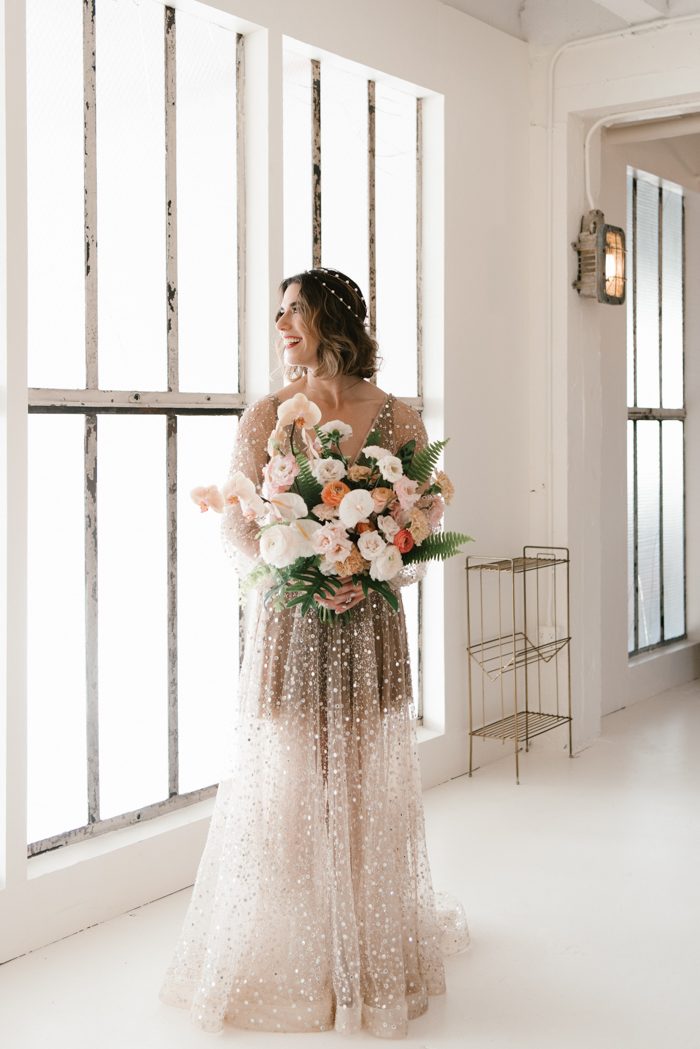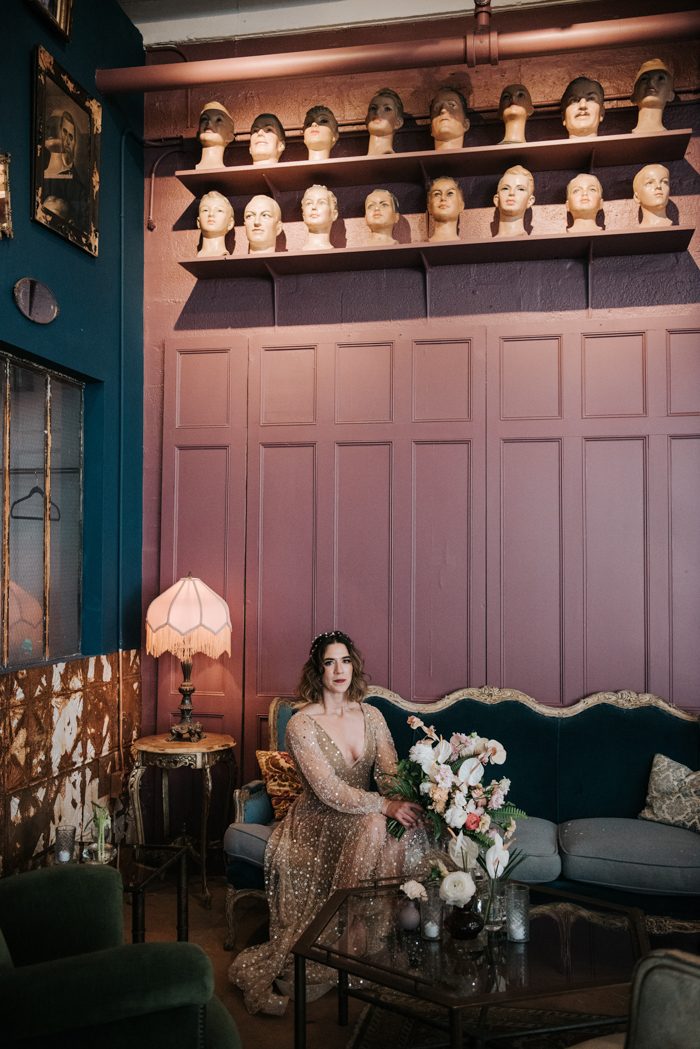 We didn't need much in the way of flowers and Sandrine (Maison Francis) didn't require a minimum spend from us, which other florists did. She was so helpful and honest, it felt like working with a good friend.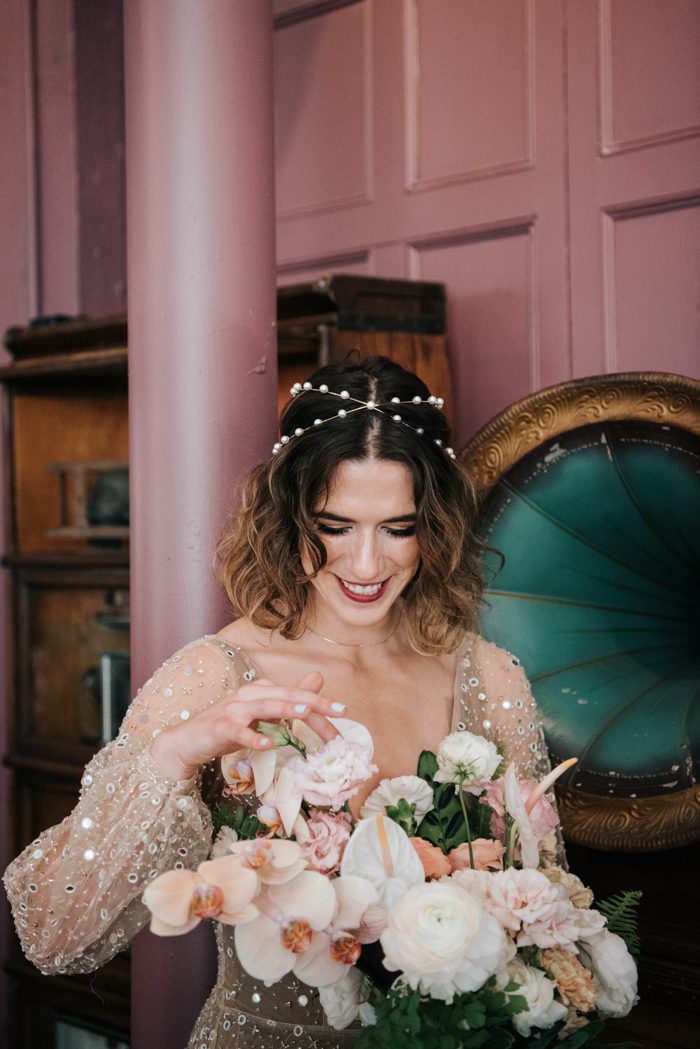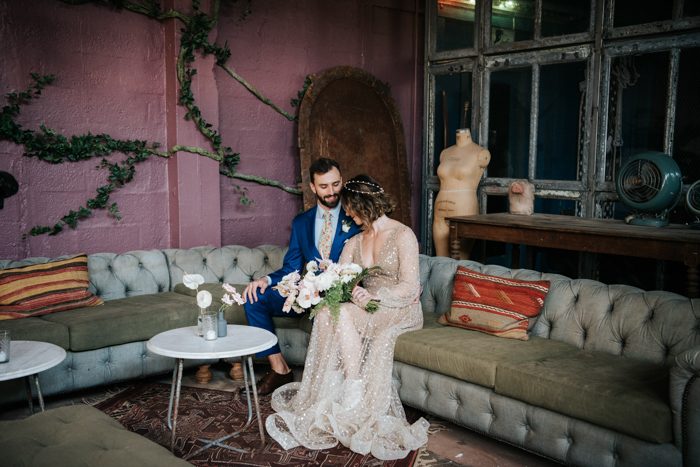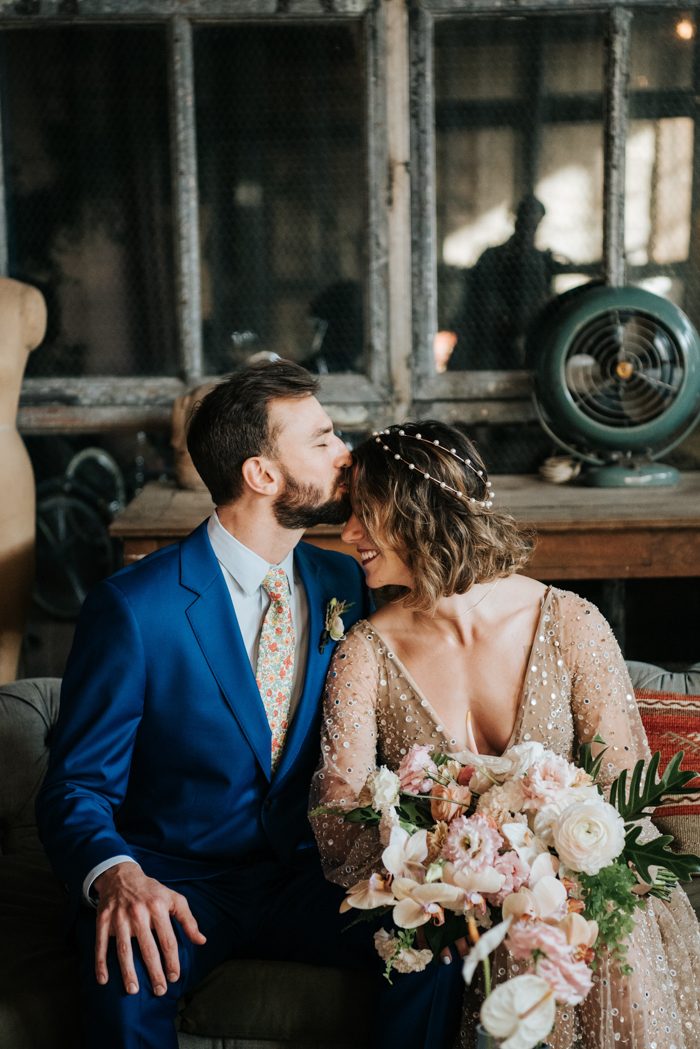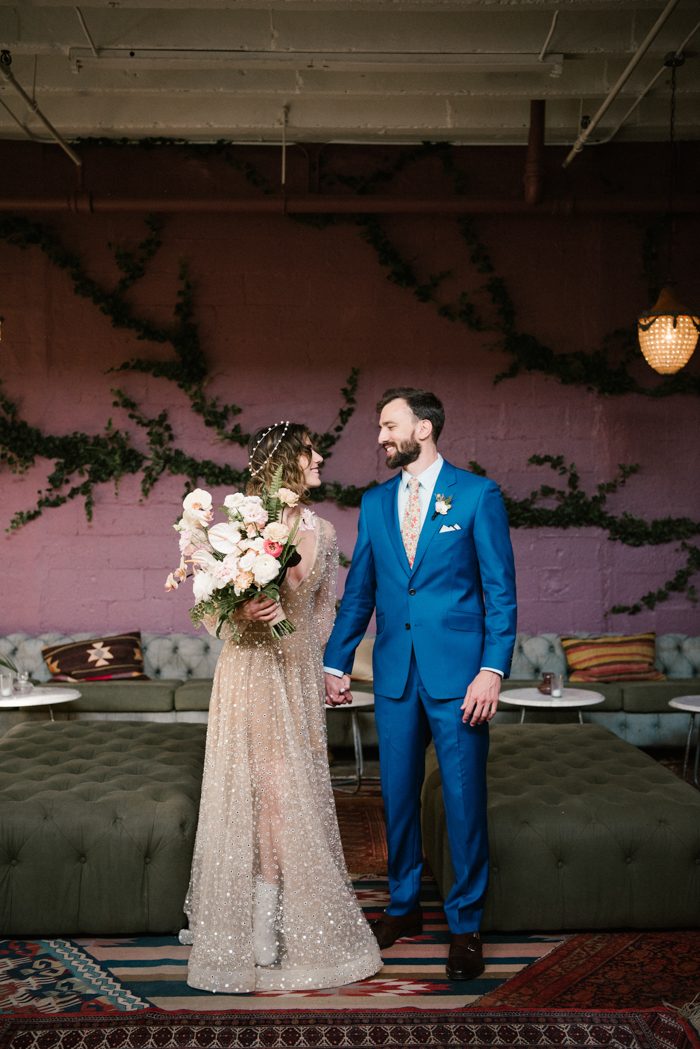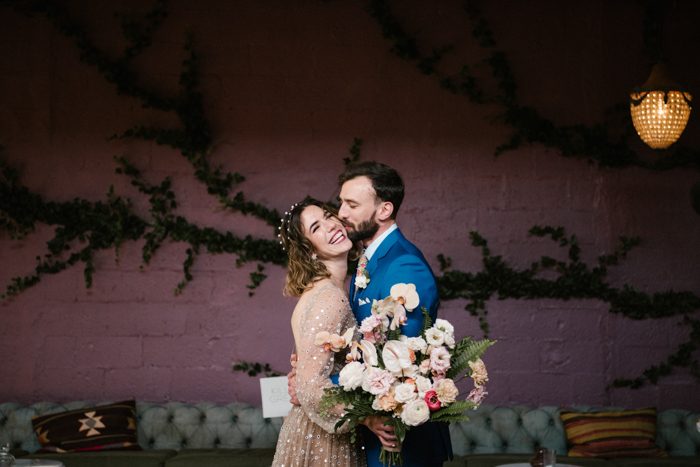 Wedding planning advice from the bride: My sleeper advice is to take up meditation. It helps slow down time on a day that everyone says goes by in the blink of an eye. I ate up every single second and took nothing for granted; I saw every guest, savored every detail, and followed every whim in the present moment. I even got in a quick little session right before the ceremony began. I heard the excited murmur of guests echoing around the room, picked out distinct voices and conversations of loved ones, all of it underscored by the music we carefully selected weeks before, and I just thought "Woah. This is what my wedding sounds like."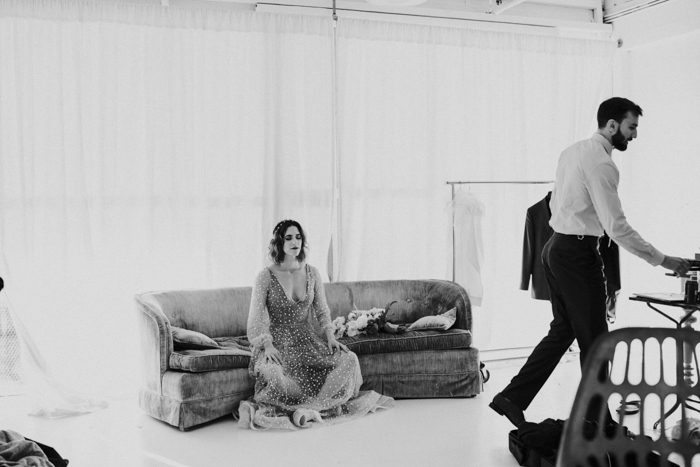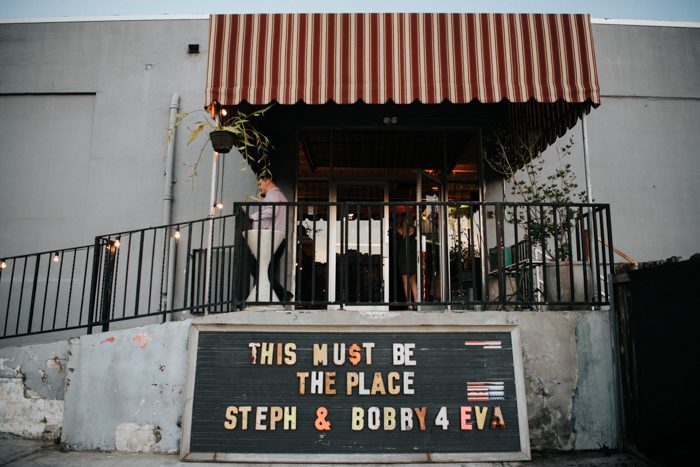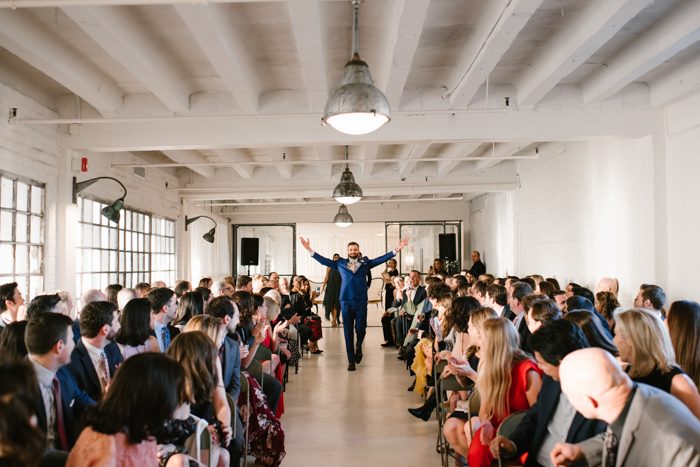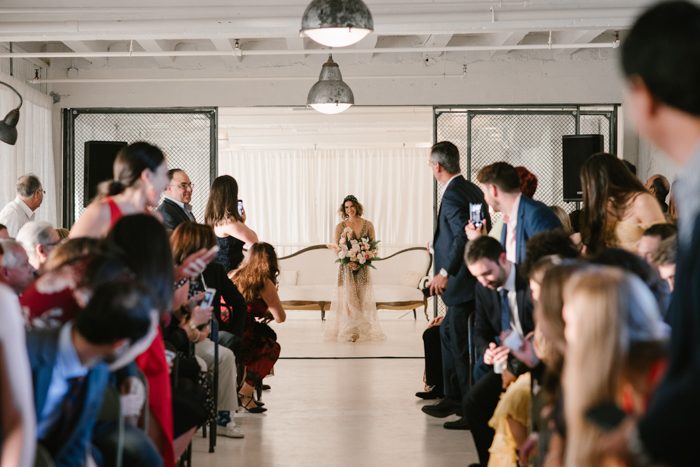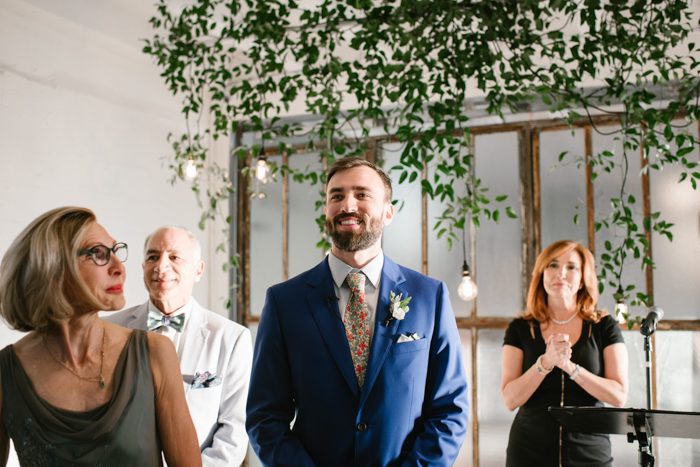 Our ceremony was led by a woman, the groom had an entrance just as grand as the bride, and no one was given away. I didn't wear a white dress, and we did away with traditional ceremony lingo like "man and wife" and "you may now kiss the bride" (just because we're married doesn't mean you may kiss the bride without her consent, honey!). This carried over to our vendor team as we sought to exclusively hire and support women owned businesses. #bigfatfeministwedding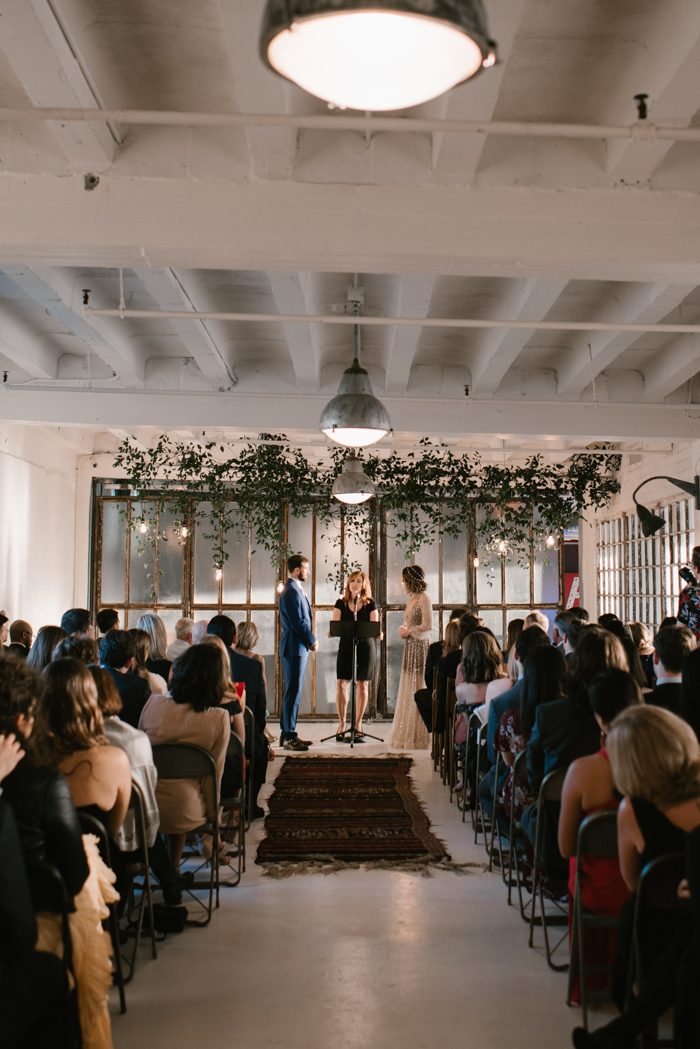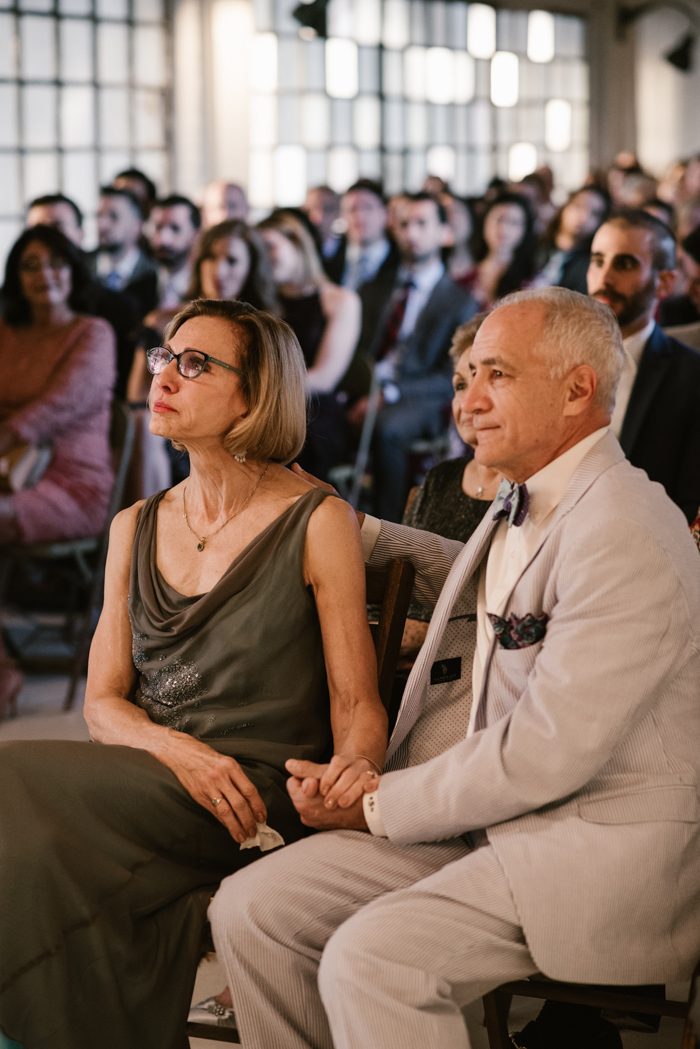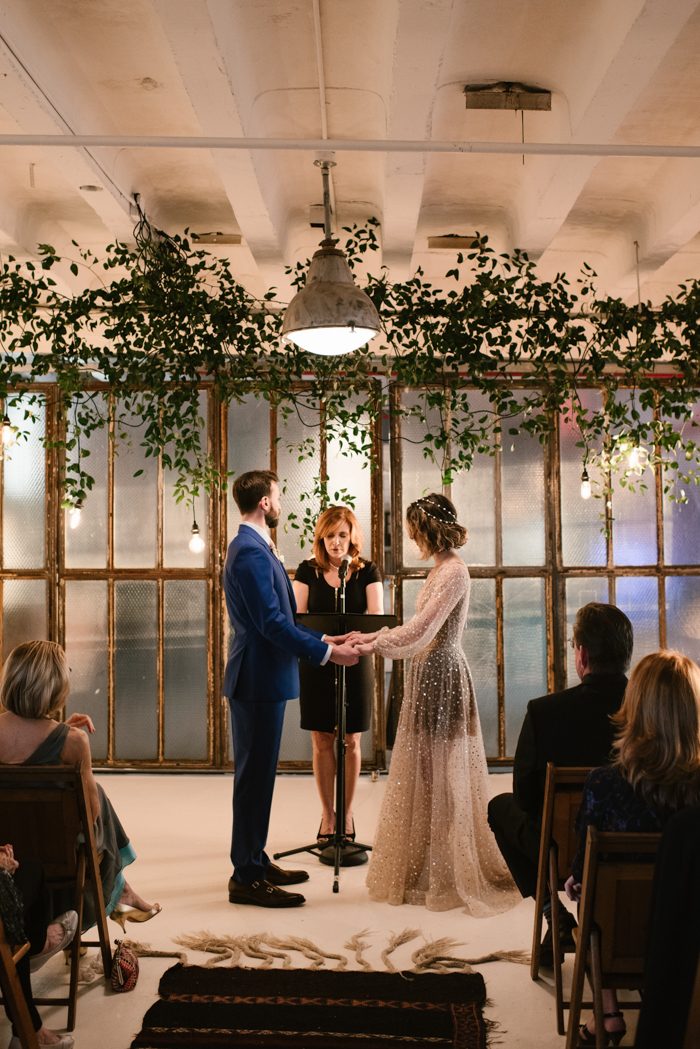 We wanted every part of the ceremony to be purposeful and represent us as a couple – from the music, to the readings, to our own personalized vows. A month before the wedding, our officiant prompted Bobby and I with several questions that we kept private until she read them during our ceremony. It was a funny to hear the same story told from two different perspectives, and even funnier when we'd end up saying the exact same thing.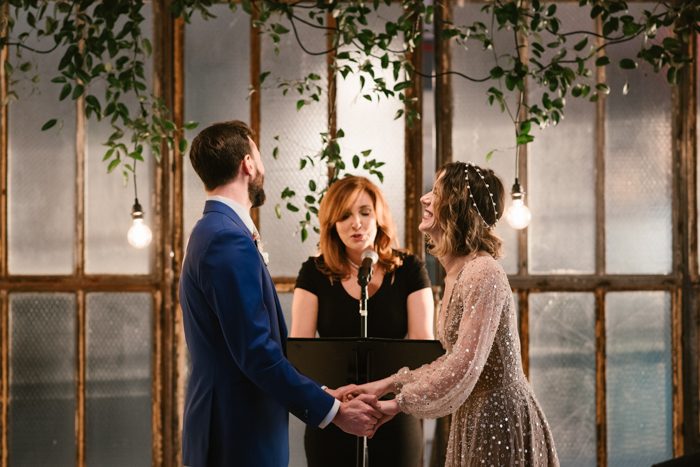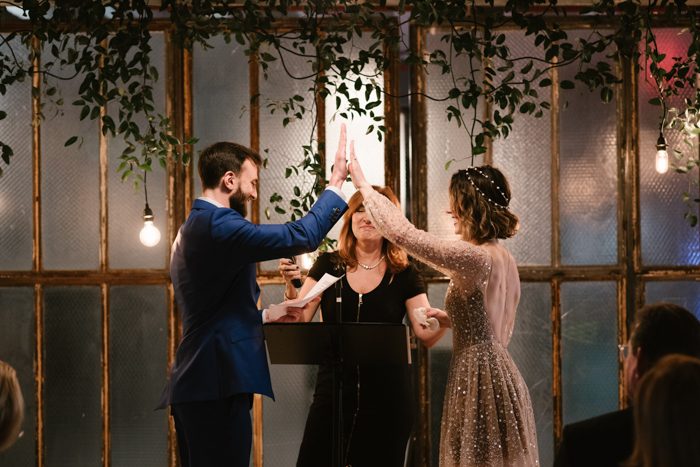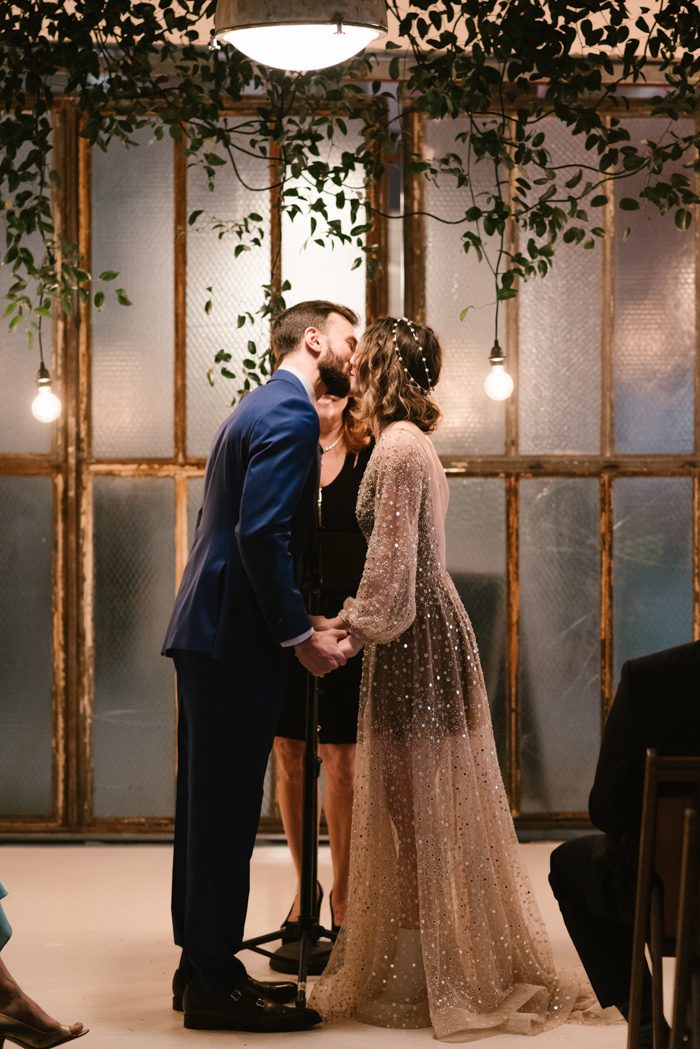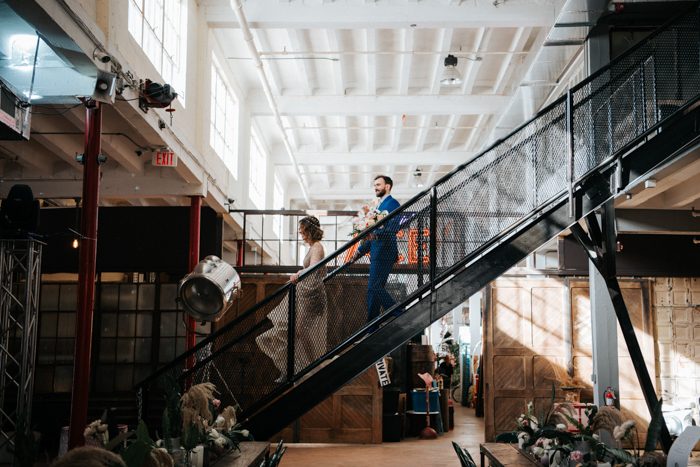 We did a lot of in-person scouting off the beaten path for an industrial warehouse with outdoor space, but naturally found our winner via Instagram. Ace Props Studio is photo/video studio, prop warehouse, AND a bar/lounge for events (win win win!). We saw other similar spaces, but there was a need to fill the entire space with furniture and decor to create a vibe. Ace was already set up with completely unique and curated decor and furniture, as well as thousands of cool things in back stock for our planner to play with. As an actor myself, it felt totally appropriate and unique to our story to get married in a prop shop.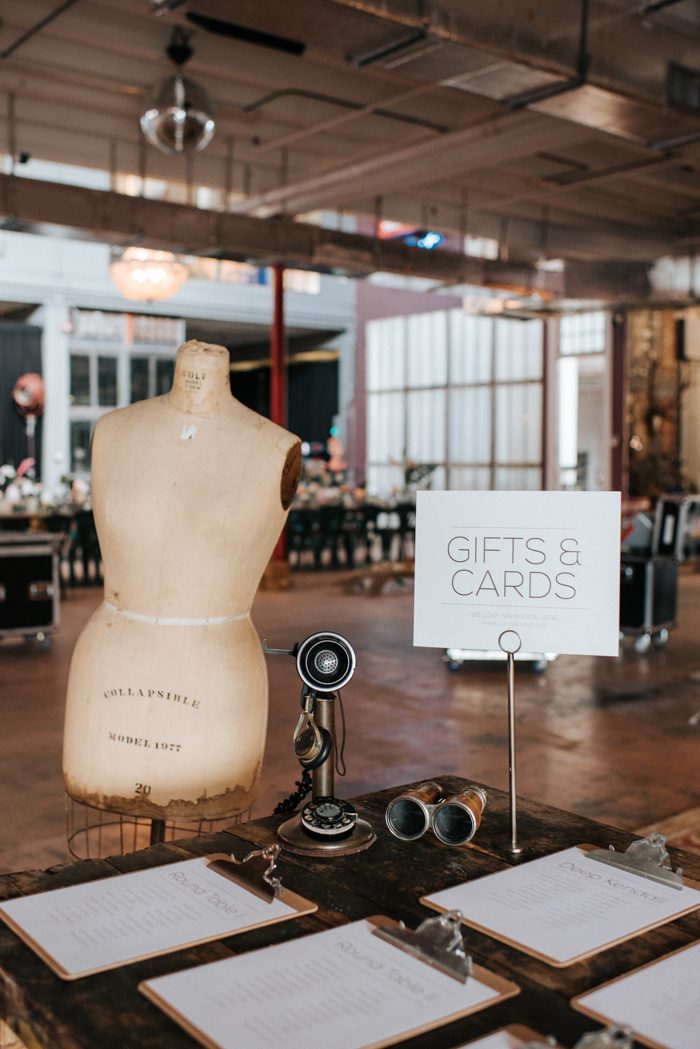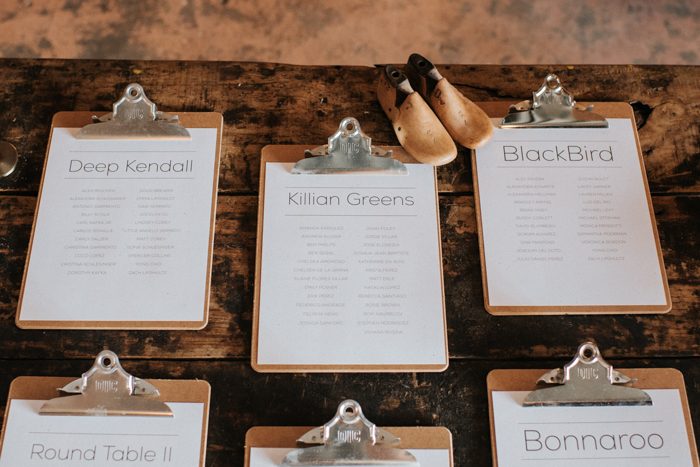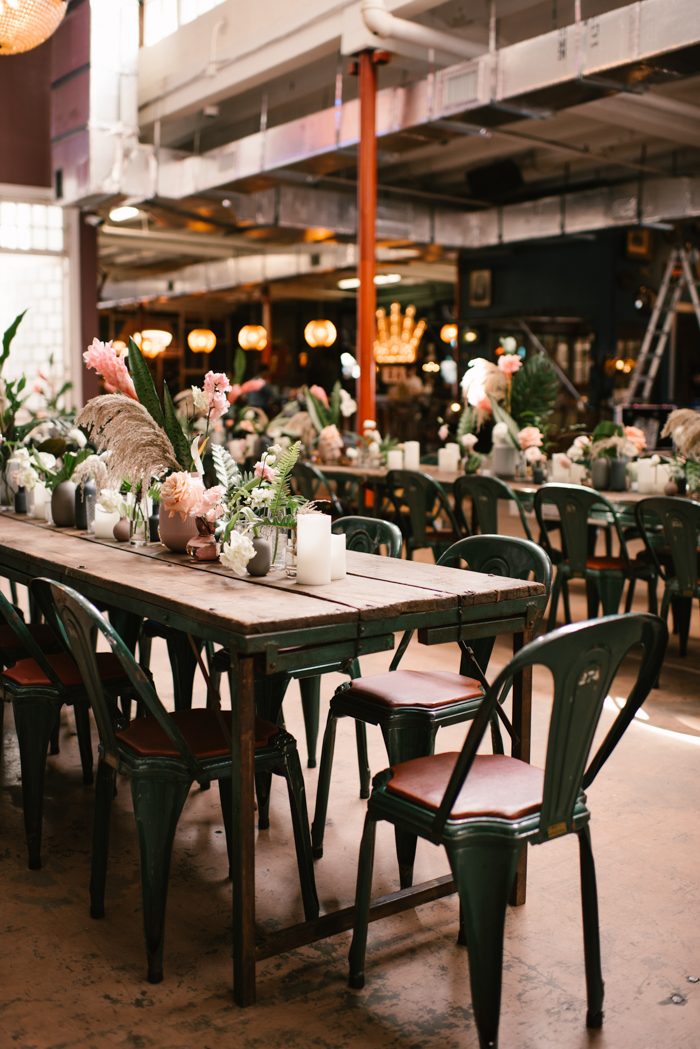 Adriana, of The Creative's Loft, is full of amazing and unique ideas, and her execution is superb. She has an incredible eye for design and detail. Working closely with a planner (not just a day/month coordinator) was a total life saver because by the time our wedding day came around, it was like her and I were sharing a brain – she knew what we needed before we even knew.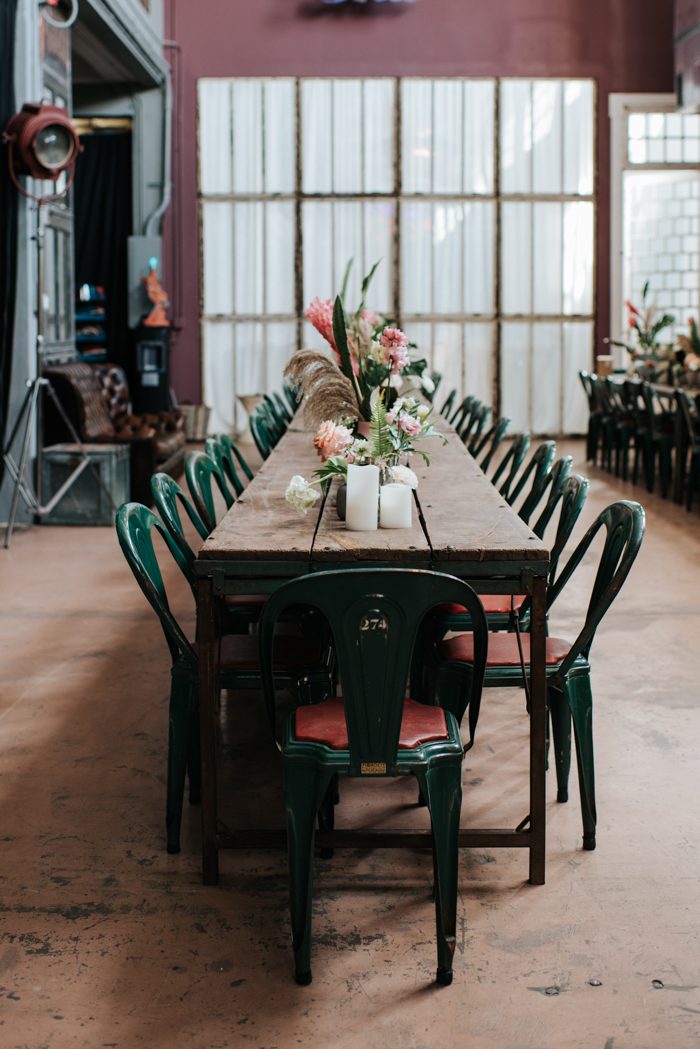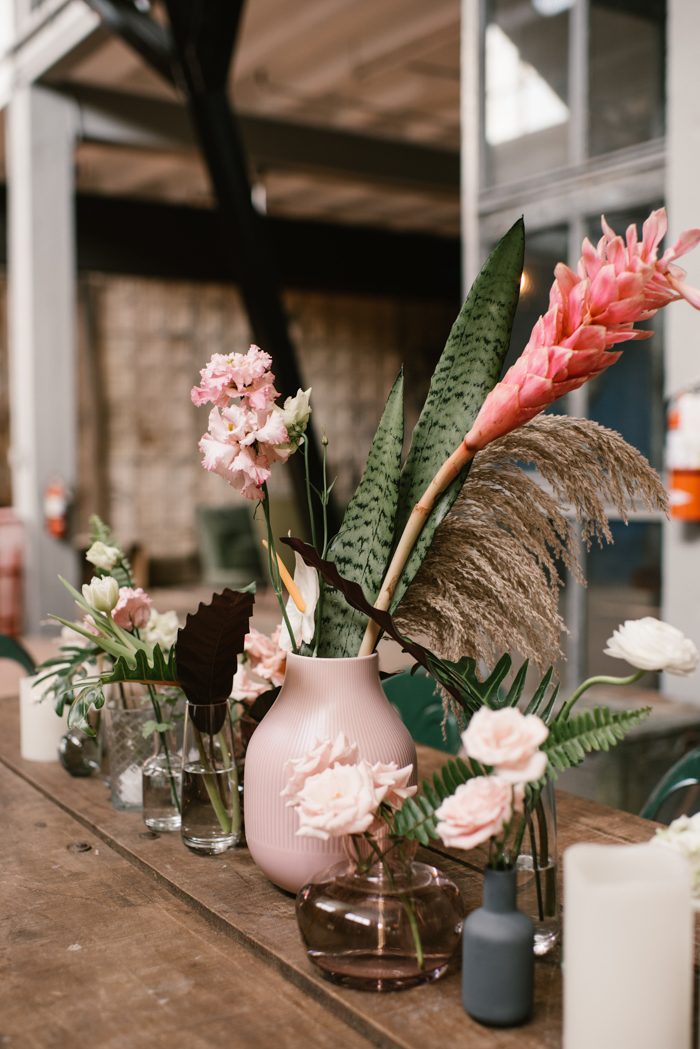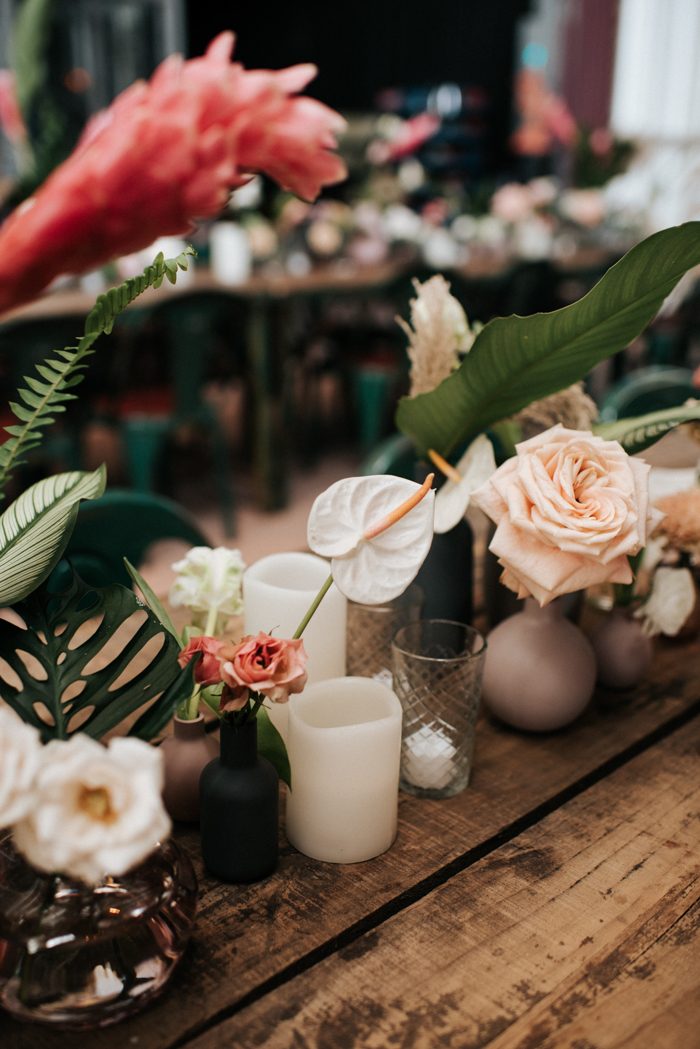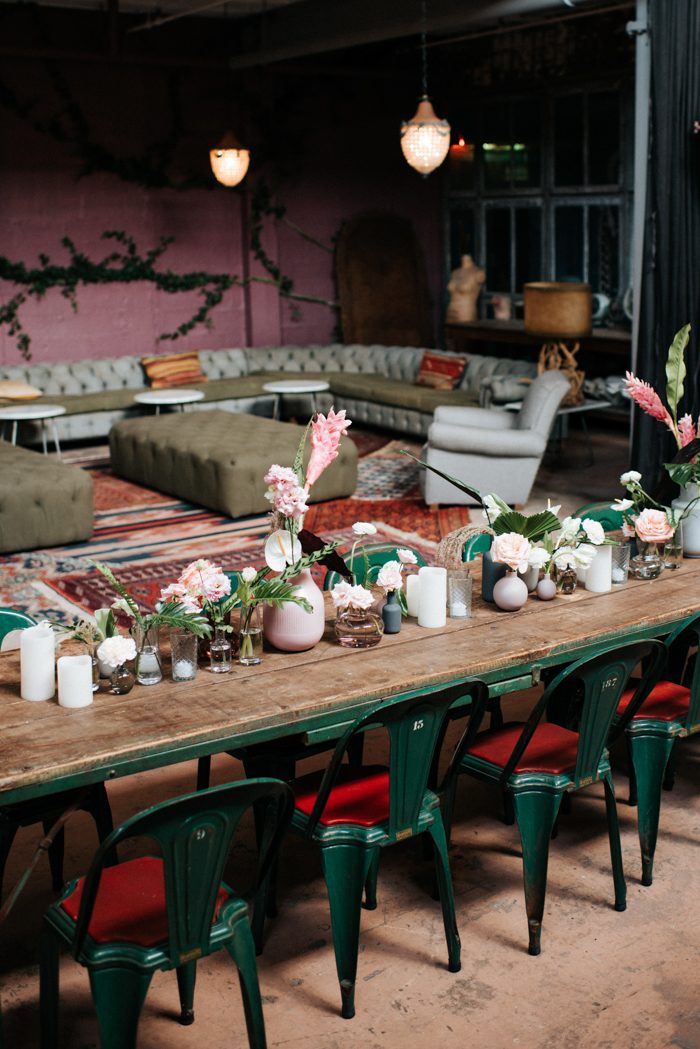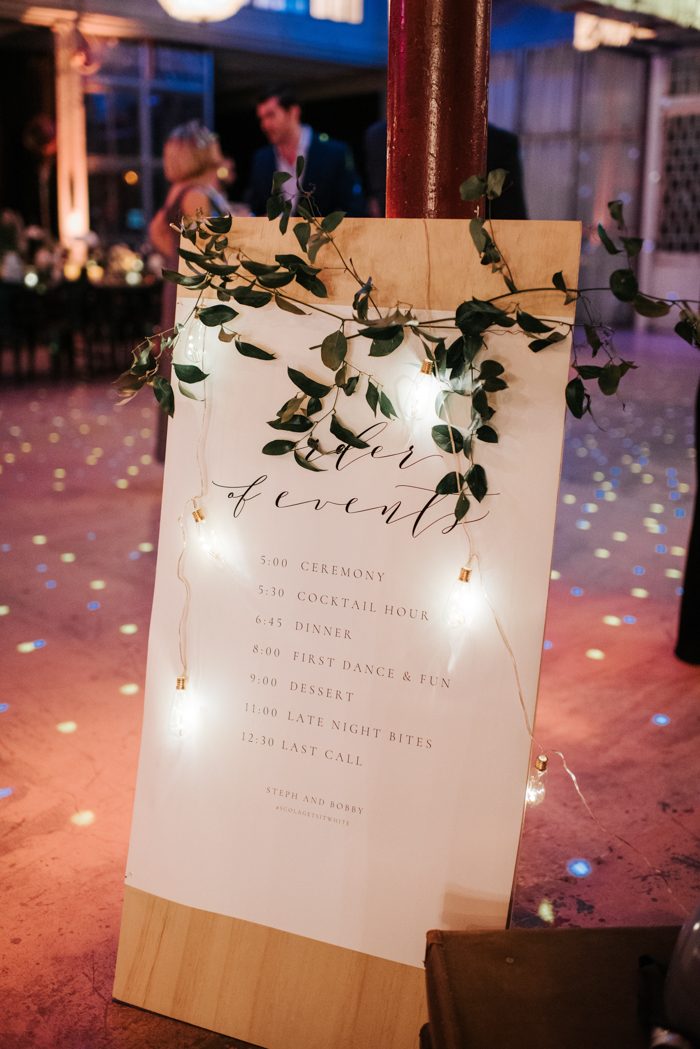 In liue of live music during cocktail hour, we went for a live painter. She recreated a photo from our engagement session. Investments like this are great because it's cool in the moment, and we get to keep it forever.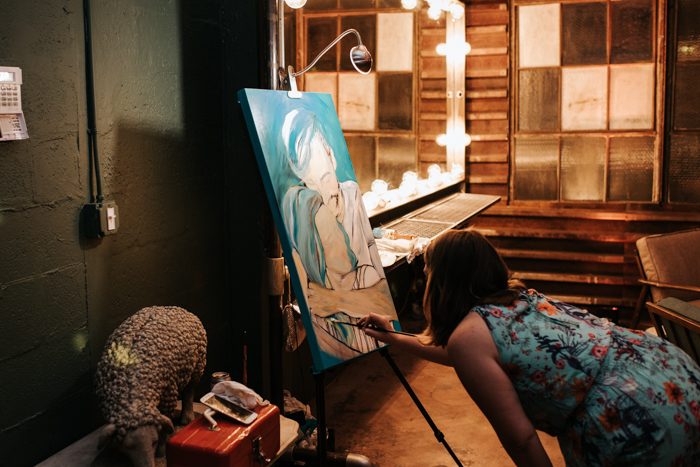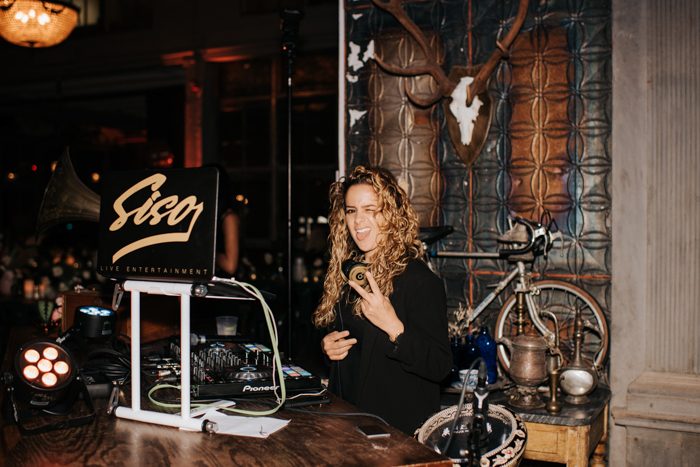 We started dating as kids, through long distance, different cities, states and even countries at one point. It felt as though we beat the odds and this was a once in a lifetime opportunity to bring together the friends and family who have been there for us over the last ten years and show them we've made it. It was pure celebration – a disco loving, crazy dancing, all in, full out celebration. Our DJ was so fierce! She made our wedding a non-stop party and plays the drums live while she spins. It's incredible and totally unique. LOVE HER!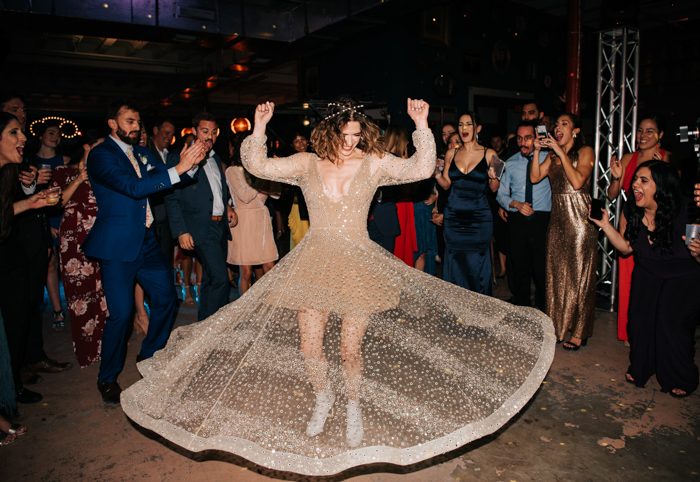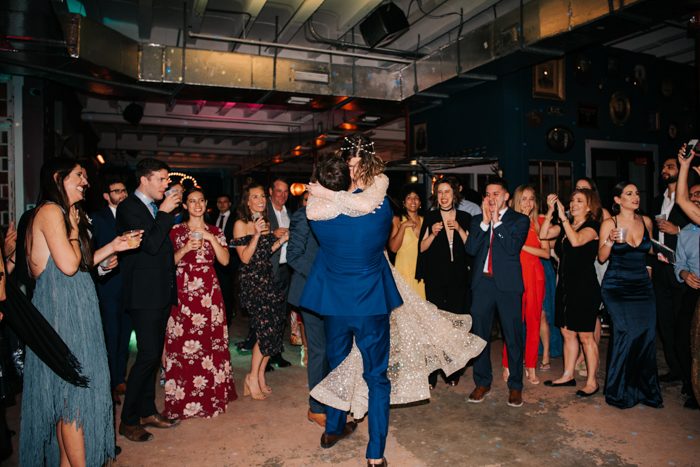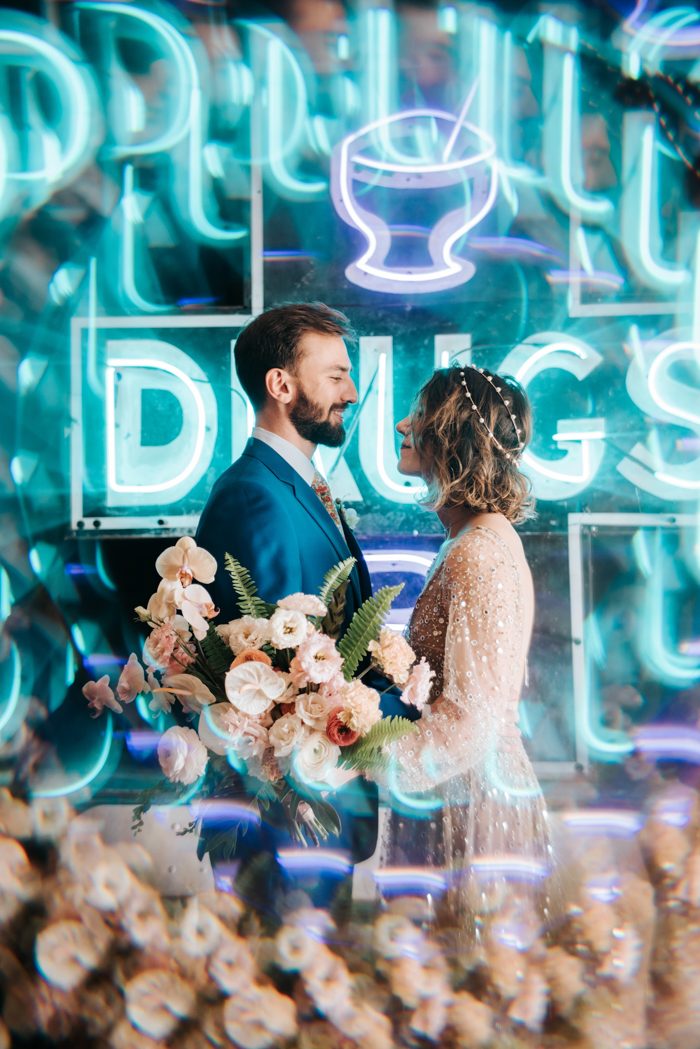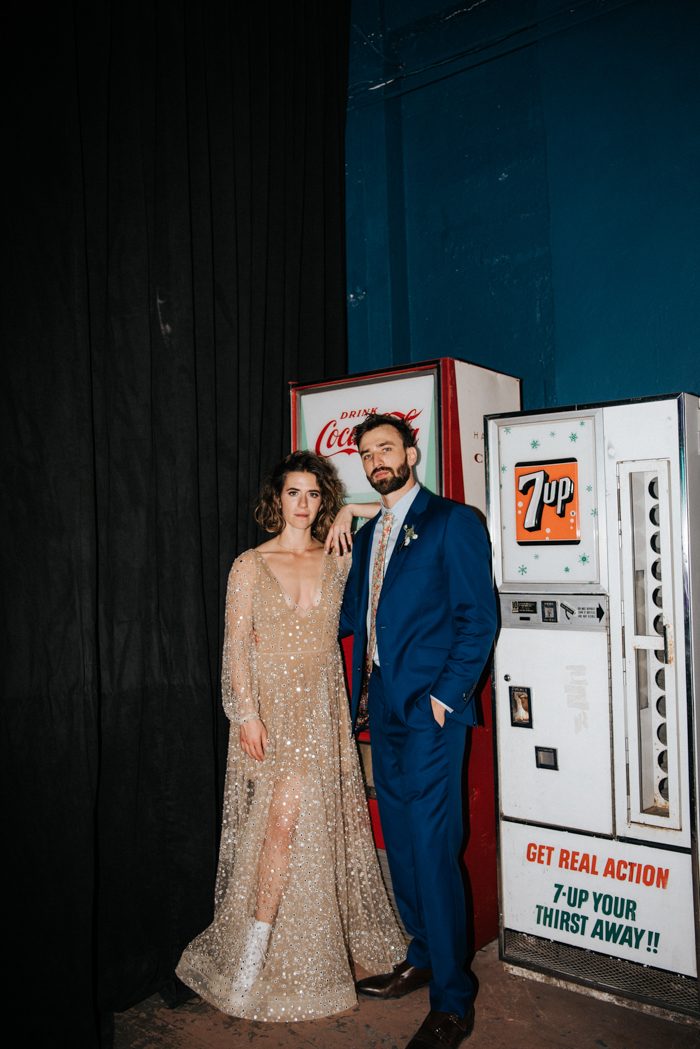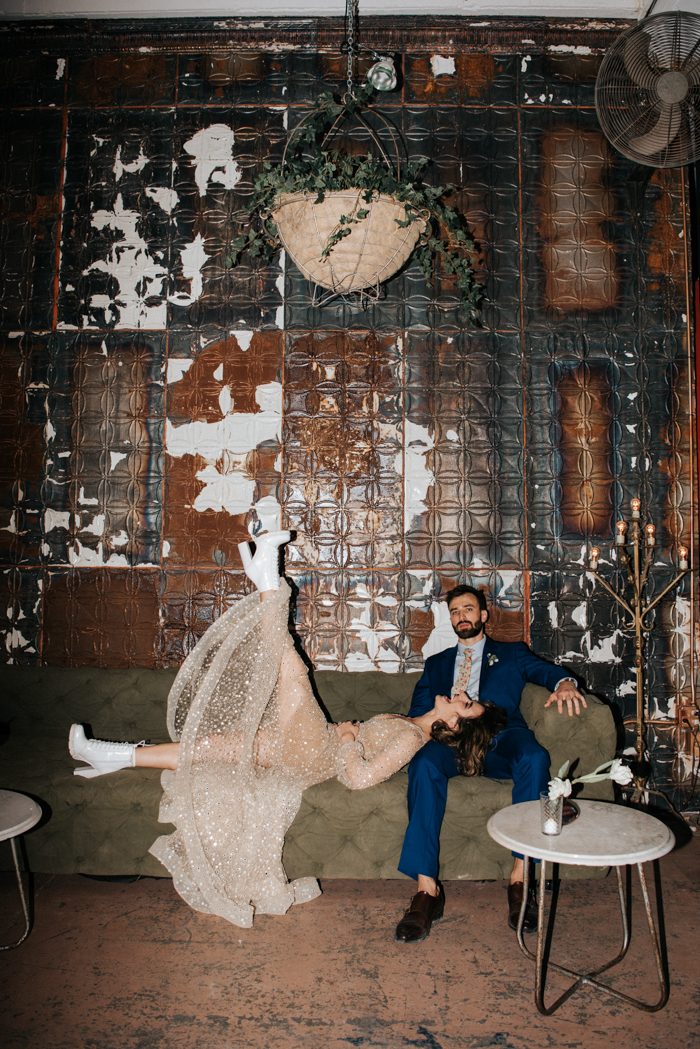 Cheers to you, Steph and Bobby, and many, many thanks to Fox & Film Photography for sharing their incredibly cool Ace Prop House + Studios wedding day with Junebug! Into these unique, retro vibes? We think you'll love to see how this eclectic wedding at home came to life with thrift store finds and thoughtful touches.