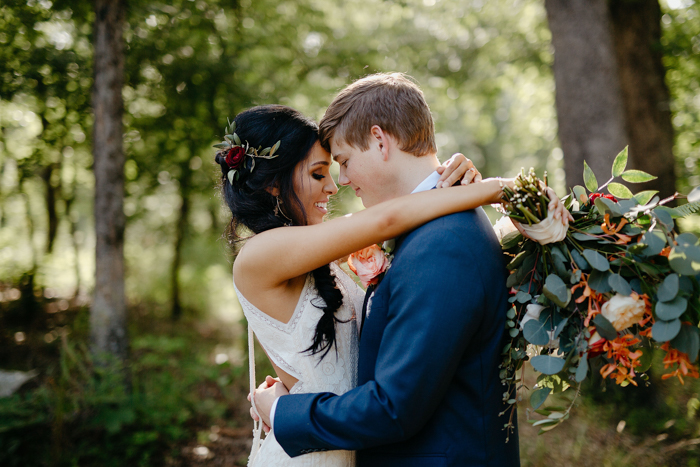 We're completely in love with the combination of bohemian decor and Mexican-inspired vibes that went into Madison and Nick's Kindred Barn wedding! The couple and their planner, The Wedding Lady, pulled out all the stops in terms of boho-chic design: handmade macrame, Himalayan salt lamps, tons of fresh greenery, antique rugs, and gold accents everywhere. The floral design from Zuzu's Petals & Gifts was greenery-focused with had pops of coral and ivory that was beyond beautiful against the natural backdrop of the farm venue. As a nod to the bride's Mexican heritage, the couple had a Mariachi band and a Mexican-inspired feast for dinner. We'd be lying if we said we aren't obsessed with all the pretty details included in this wedding, but especially the dreamy portraits Captured by Mary got of the couple before and after their ceremony!
The Couple:
Madison and Nick
The Wedding:
Kindred Barn, Mulberry, Arkansas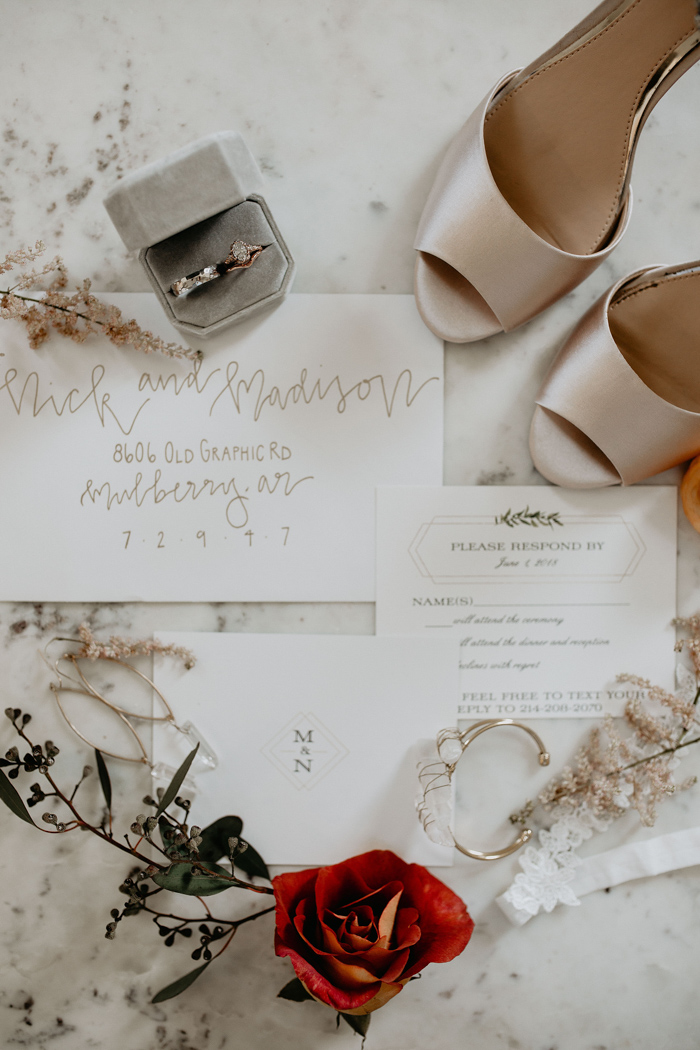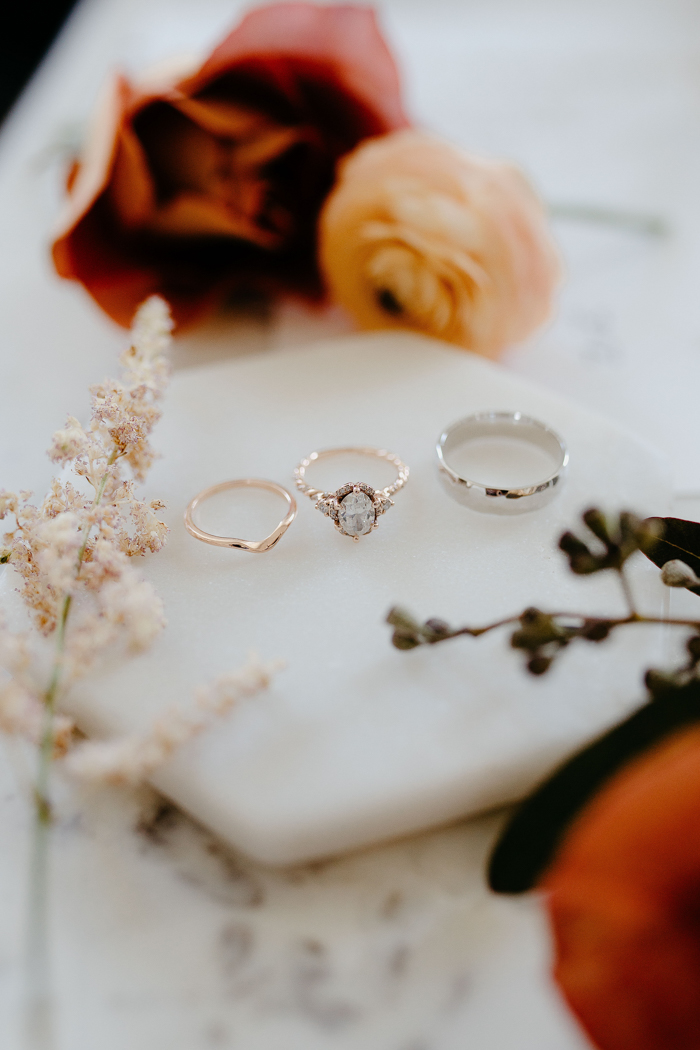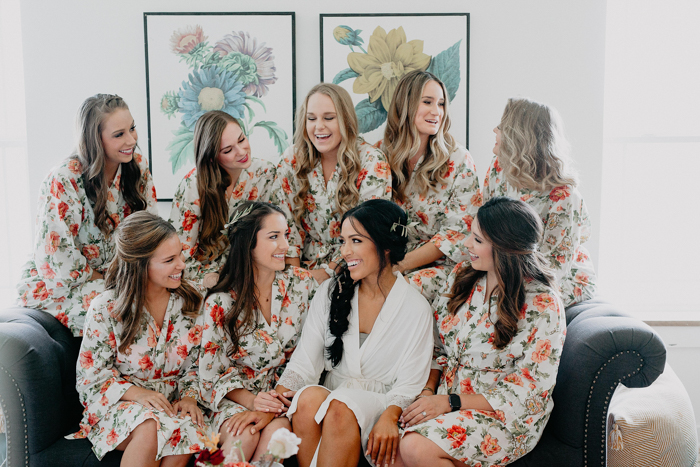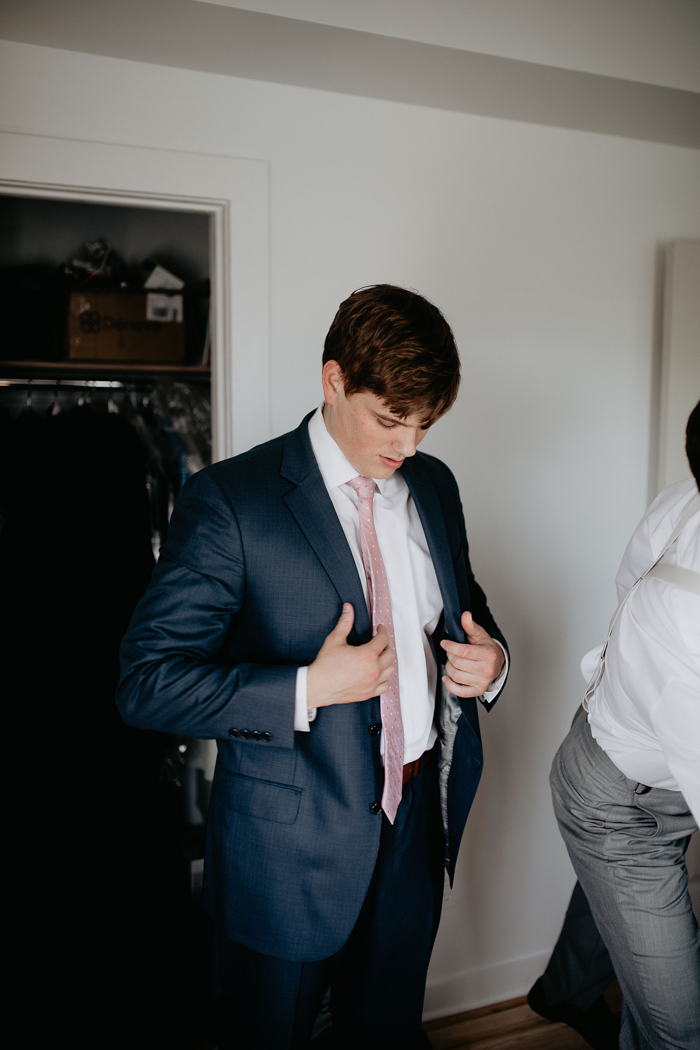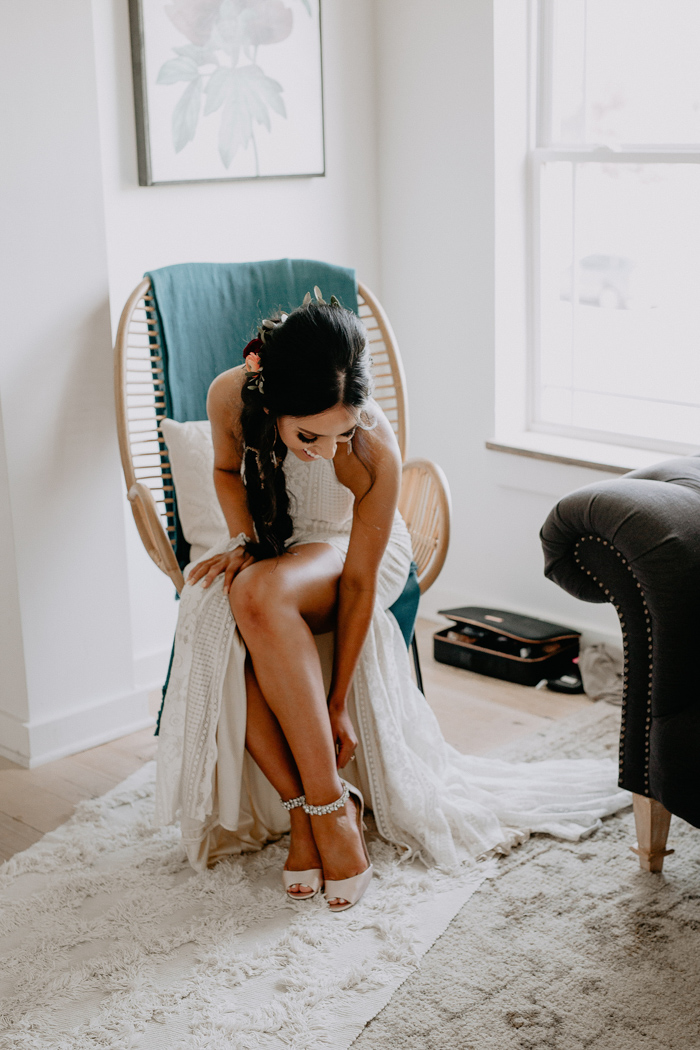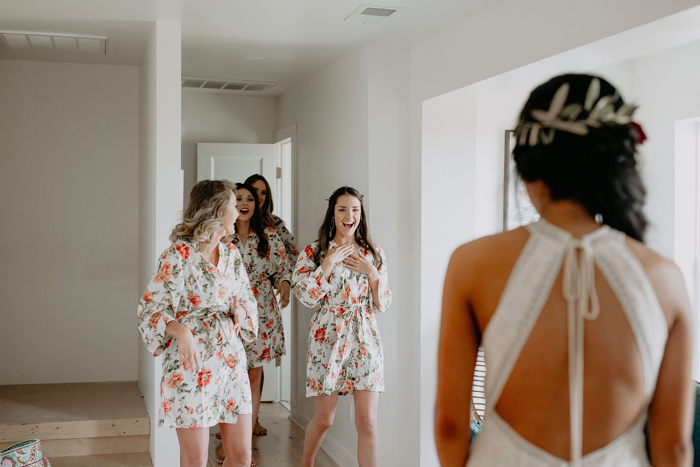 We loved the idea of having a big wedding with all of our family and friends there to share in our special day, but we didn't want the structured and formal feel that comes with "traditional" weddings. Our main focus during planning was to make sure that our wedding was a reflection of our personalities, and that our guests would remember it as a great time.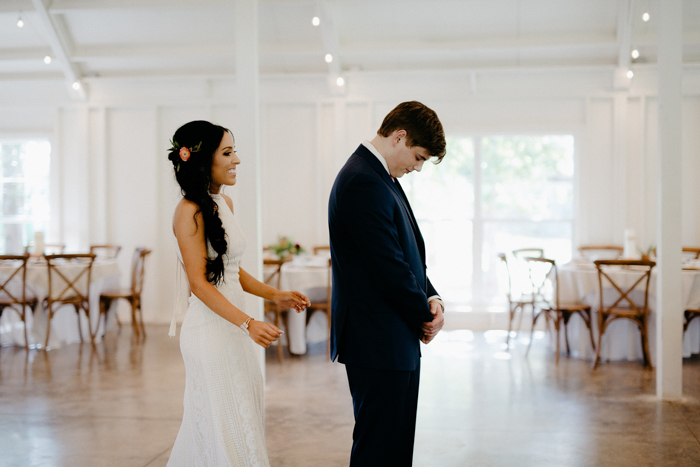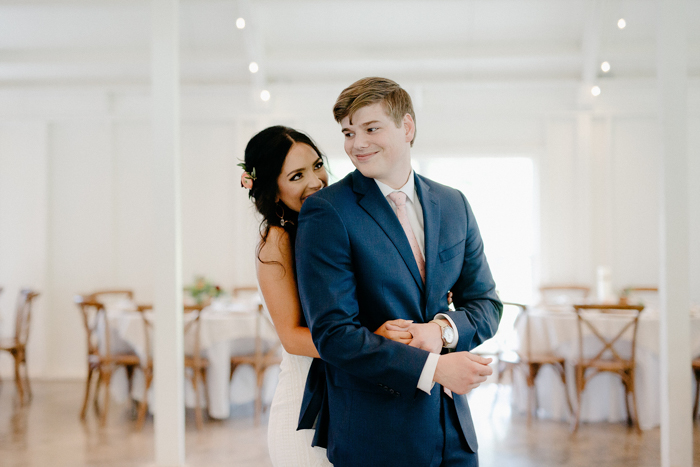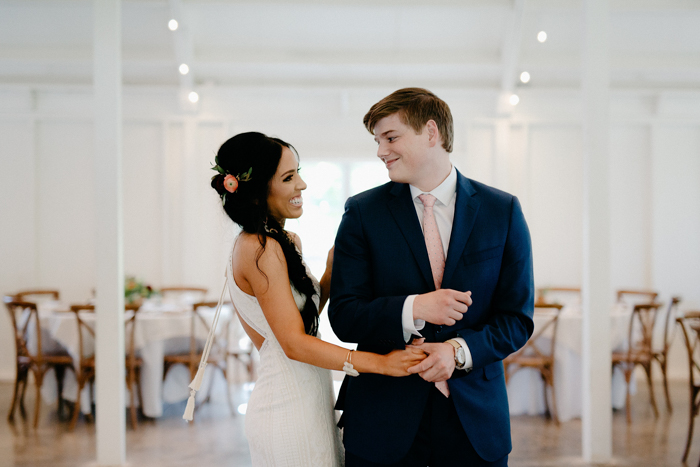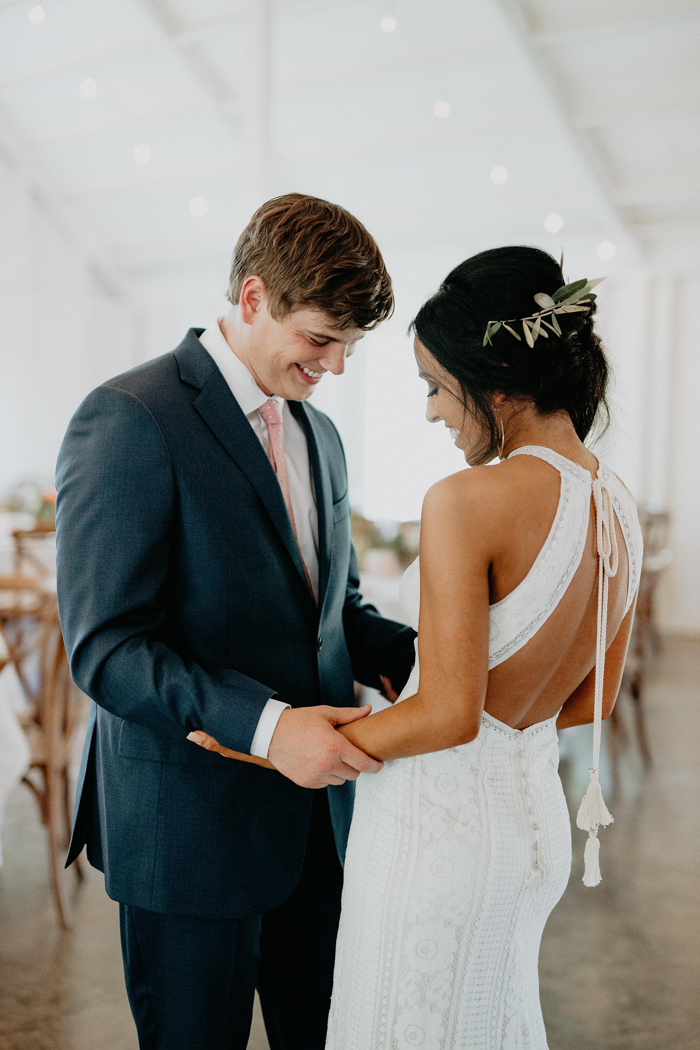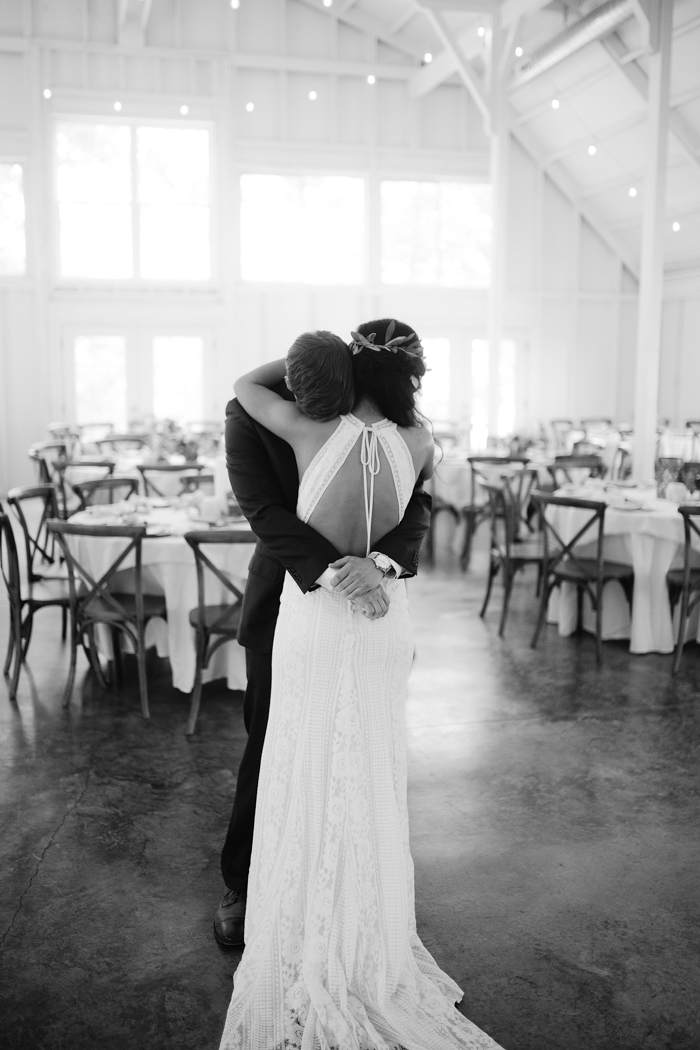 My mom's side of the family is from Arkansas, and I've always admired the state's natural beauty. I've lived in Arkansas for almost 4 years, and my husband is an Arkansas native, so it was an easy choice to have our wedding in the heart of such a gorgeous state. Kindred Barn is a little bit off of the beaten path but is completely surrounded by miles of mountains and forests. The owners of our venue were more than fantastic to work with, and they made our day that much more perfect for us.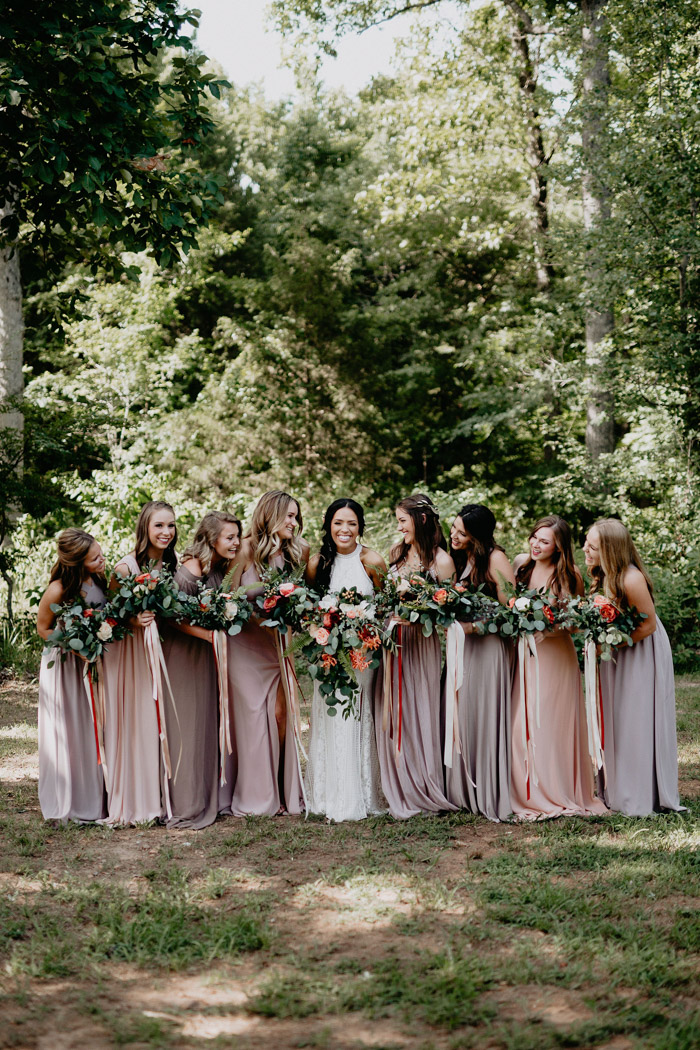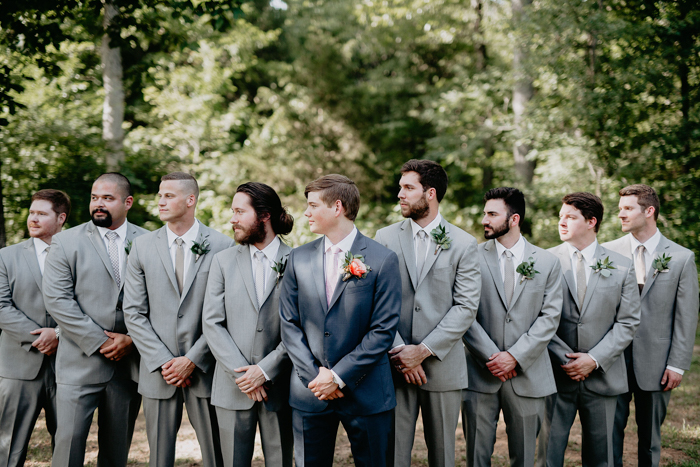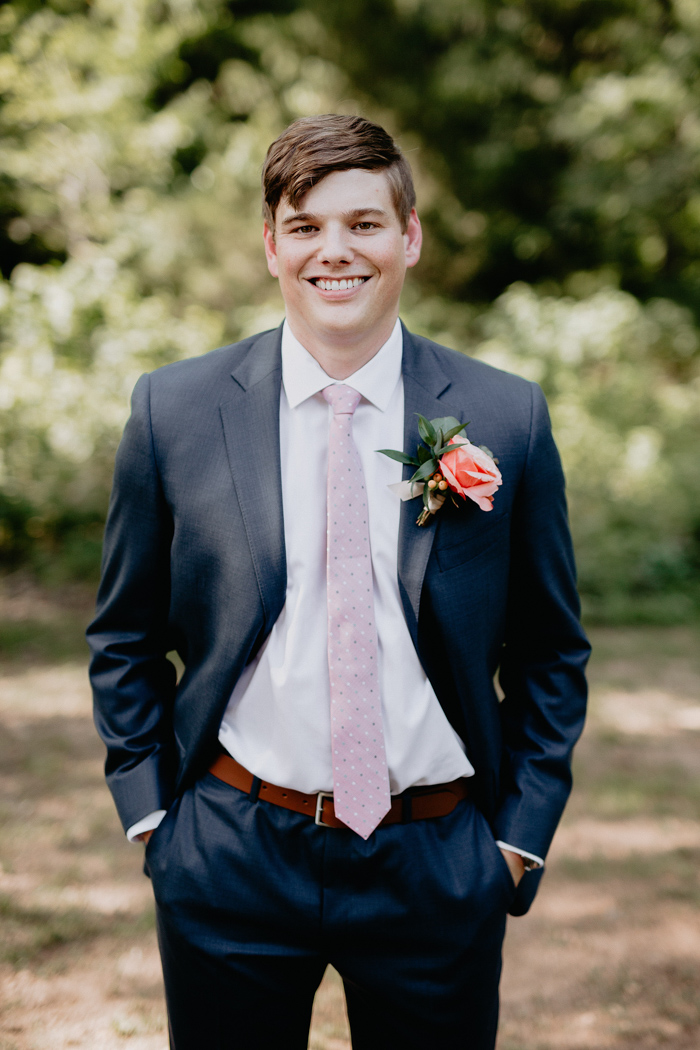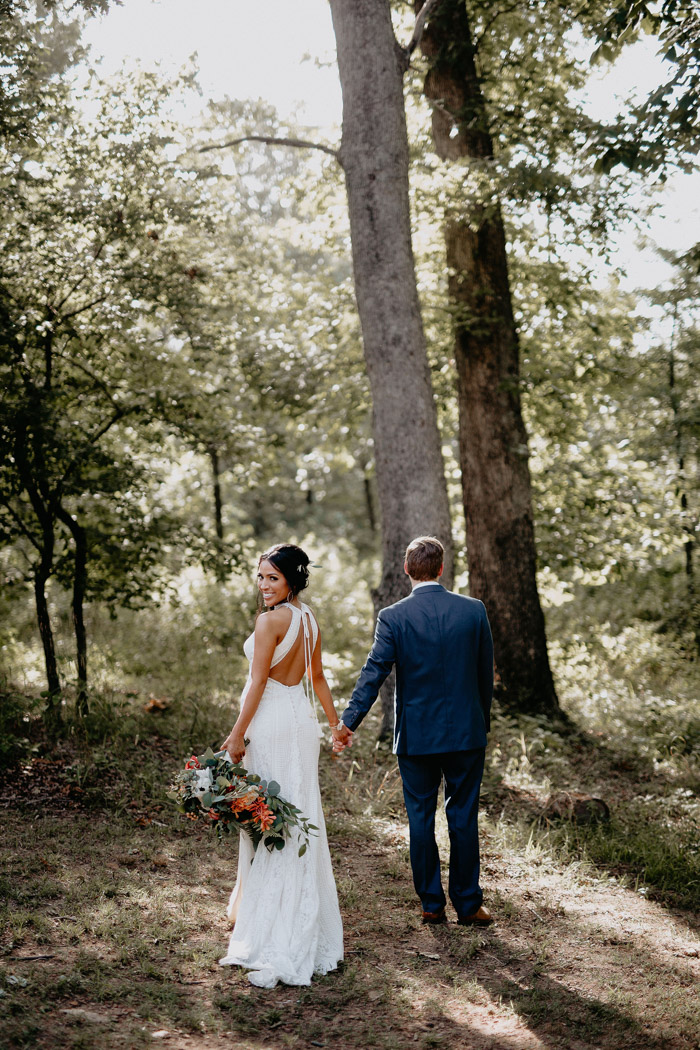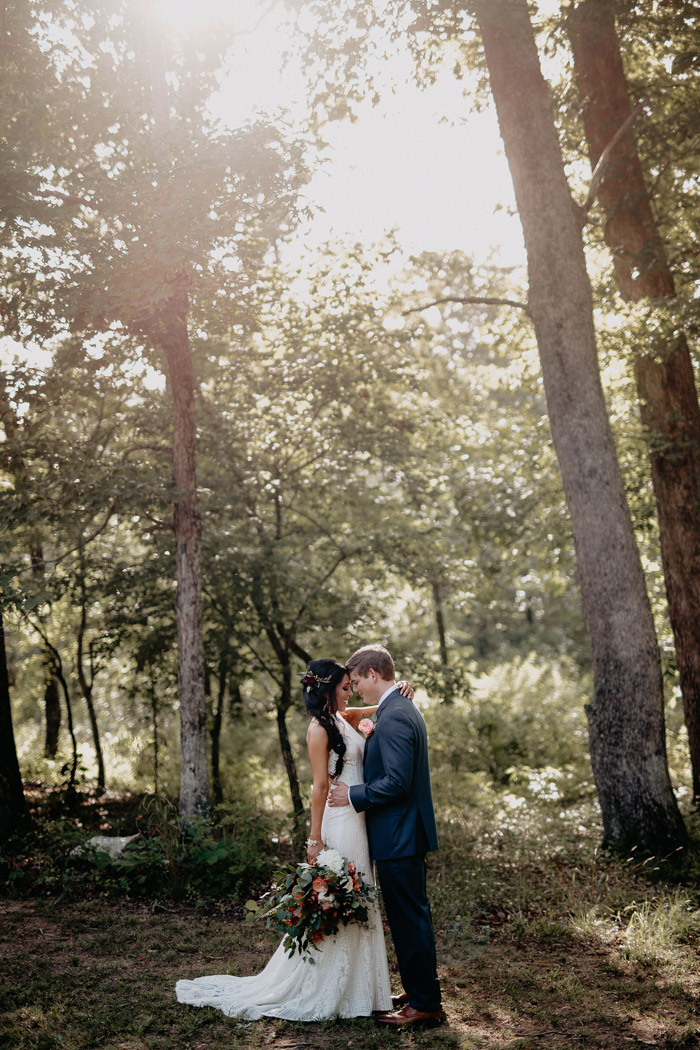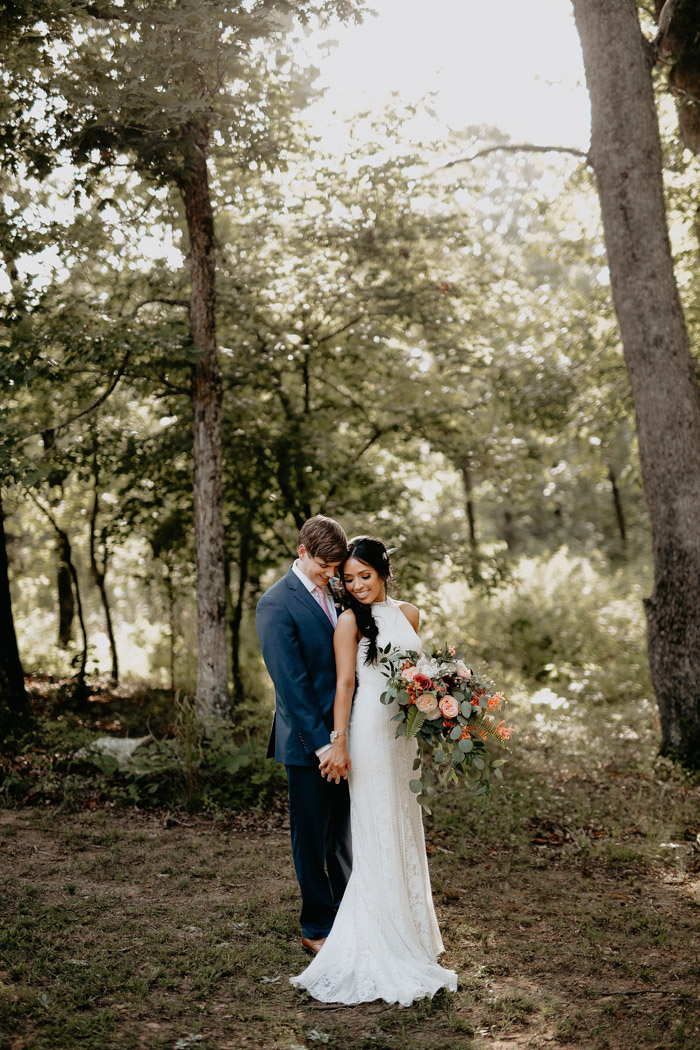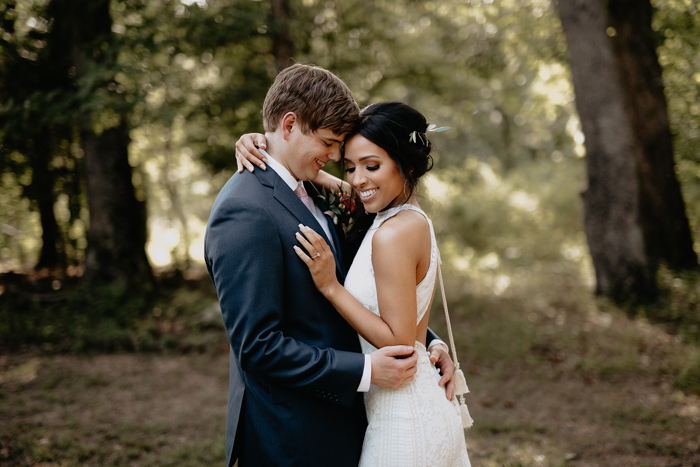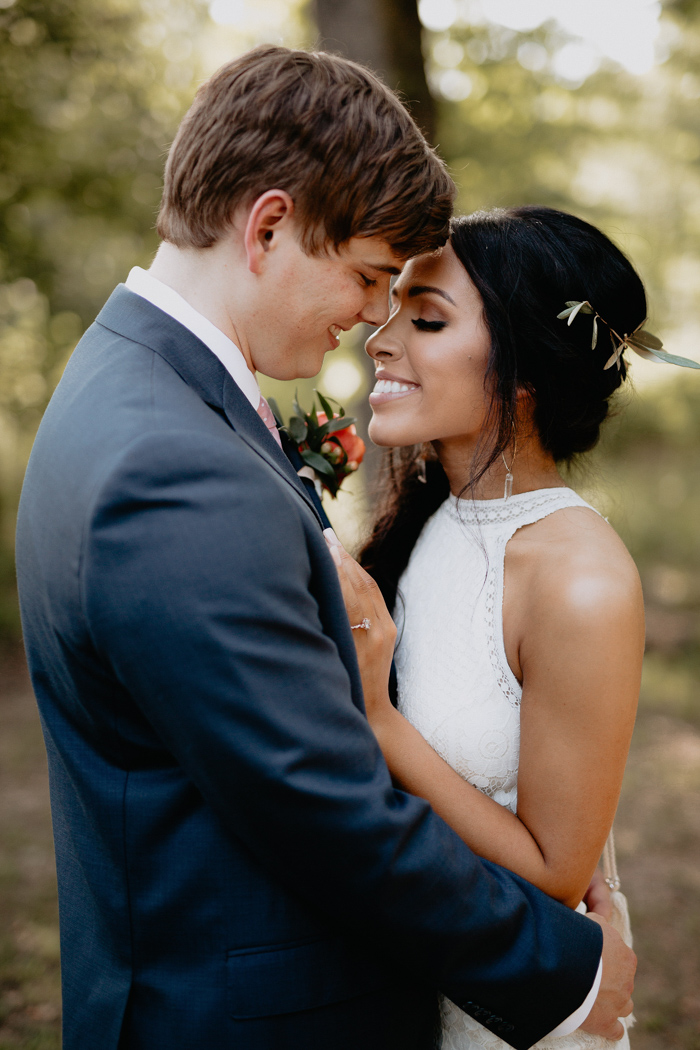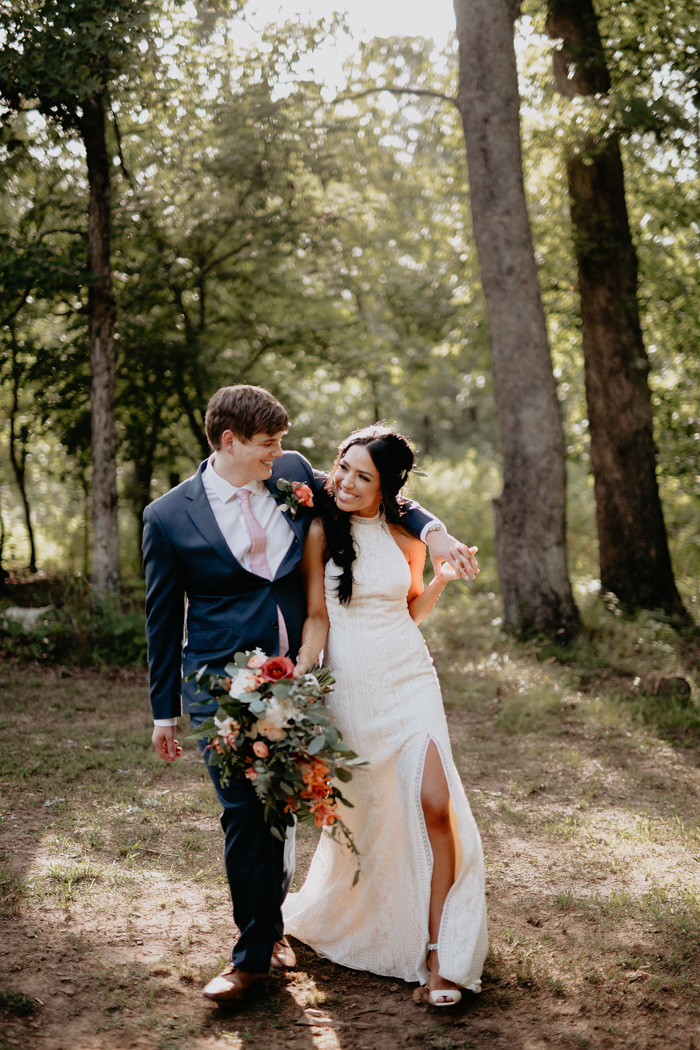 I've always loved bohemian styled weddings, but I was aiming for our wedding to be as unique as possible. That said, I wanted to integrate some touches from my Mexican roots. Our inspiration phrase for our wedding vibe was "Baja boho." From there, we implemented natural elements wherever possible — our biodegradable bamboo plates and utensils, Himalayan salt rock centerpieces, canvas cloth on the tables, and quartz accessories for my bridesmaids and myself. We told our chef that we wanted a menu of light and fresh Mexican inspired cuisine and he topped it off with beautiful white sangria featuring flowers and herbs from his garden to bring in another natural element.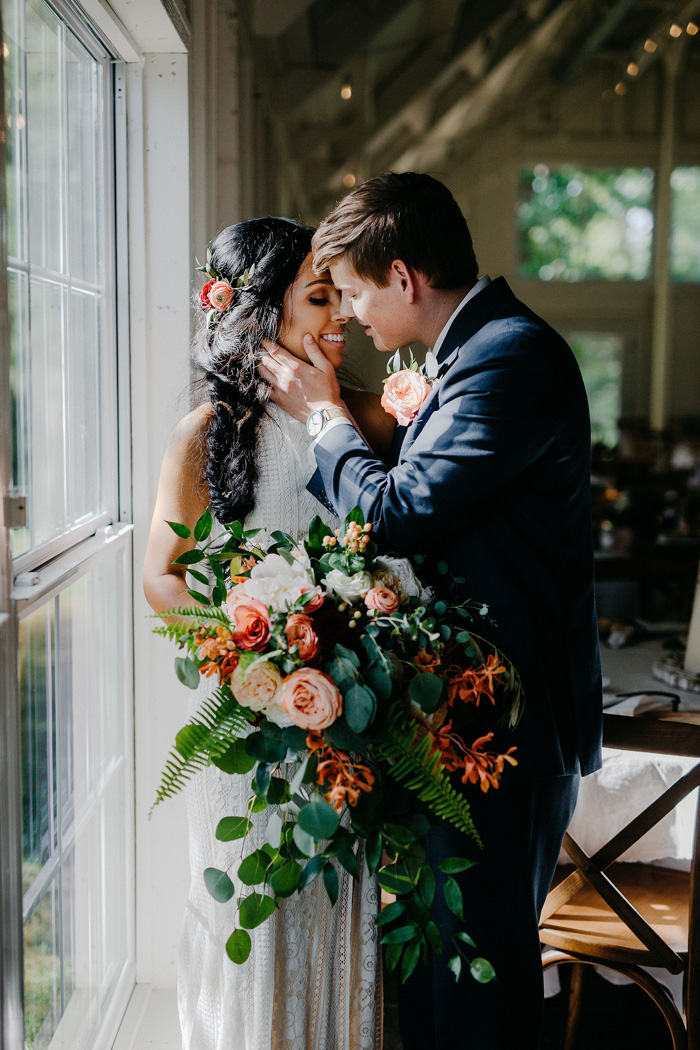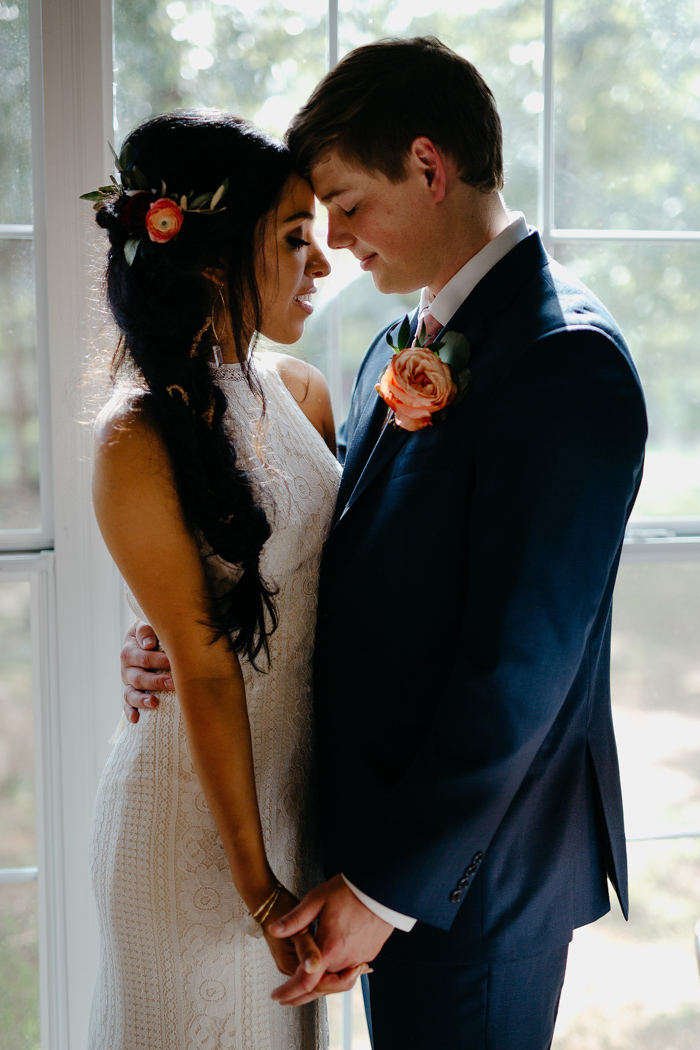 I spent about 20 hours creating the 6-foot by 8-foot multiple layer piece. It was a beast of a project, but I am so happy that I took it on! My mom and I also DIY-ed our programs, signage, table linens, and frayed napkins, which were individually cut down out of large pieces of painter's drop cloth.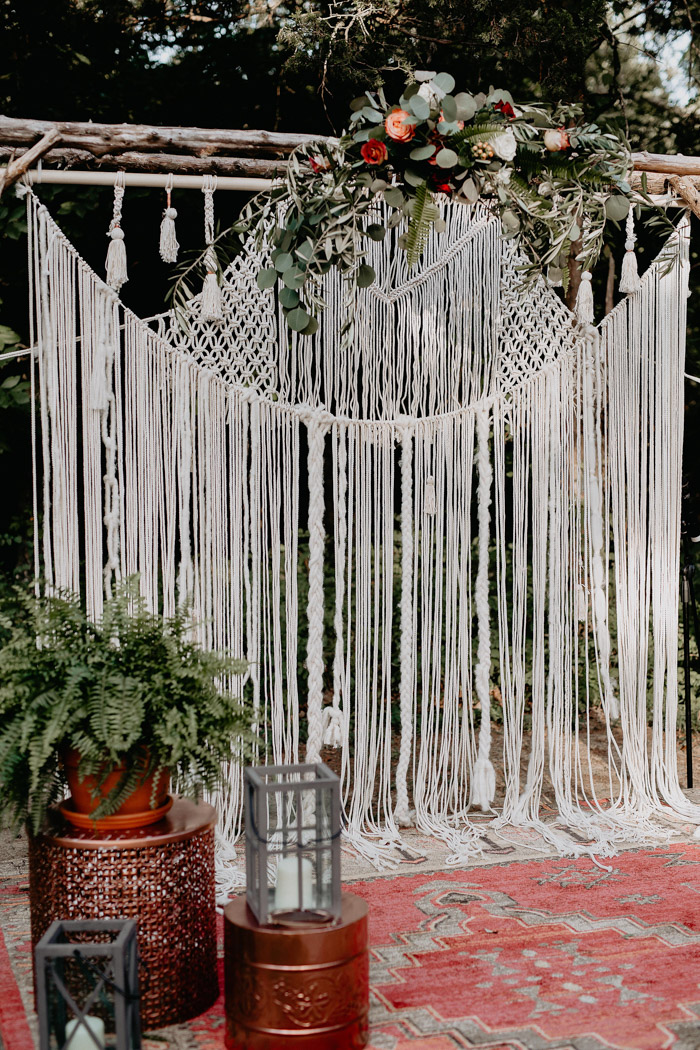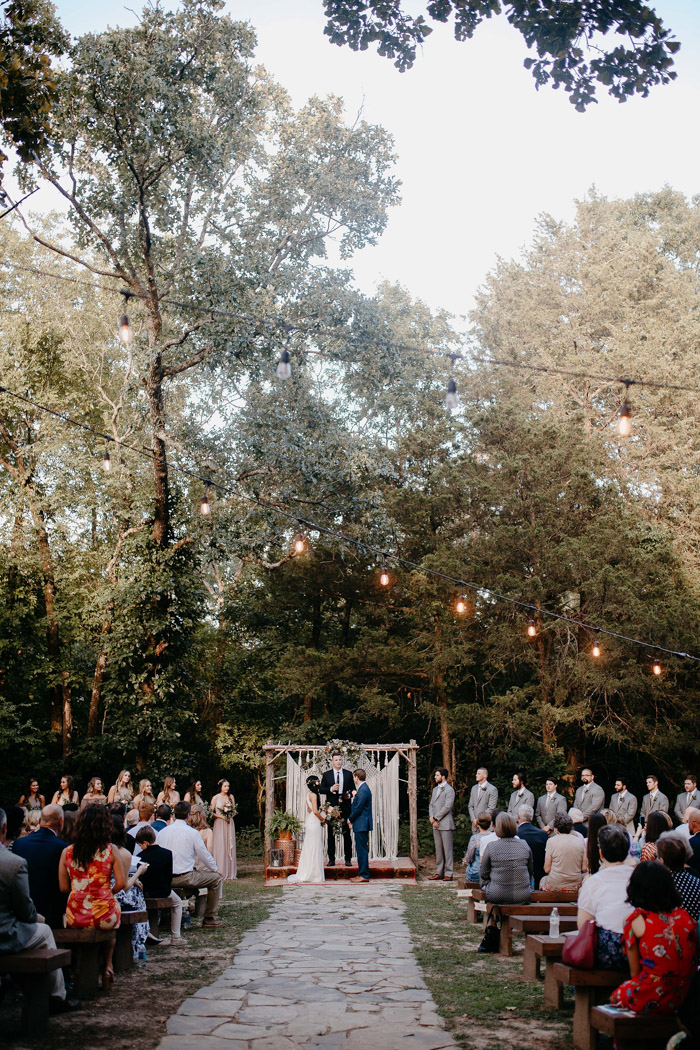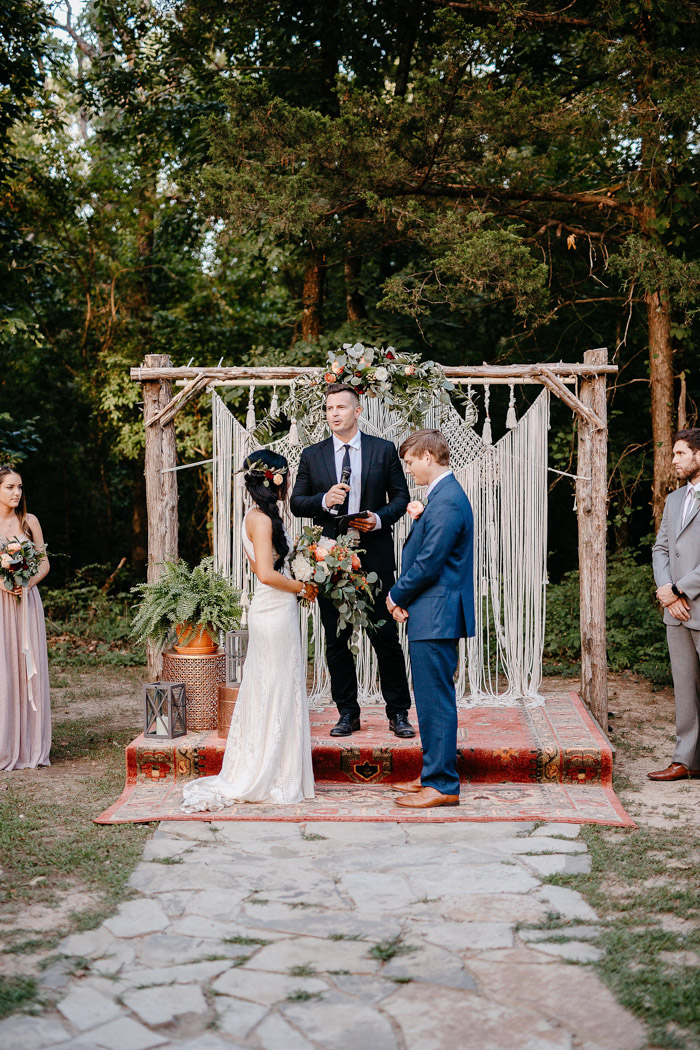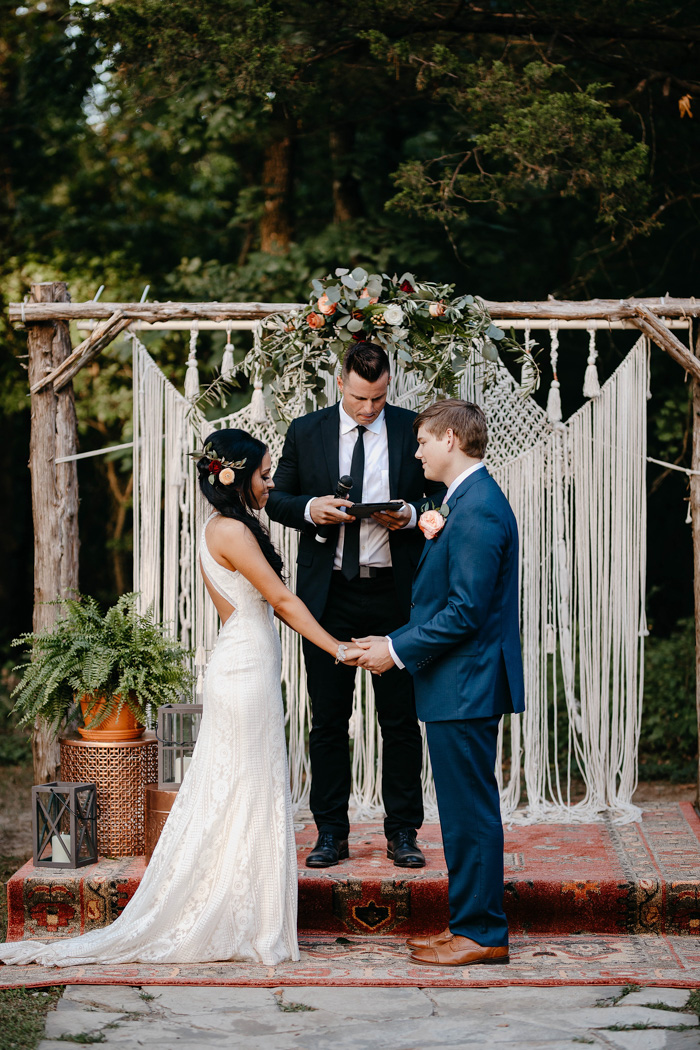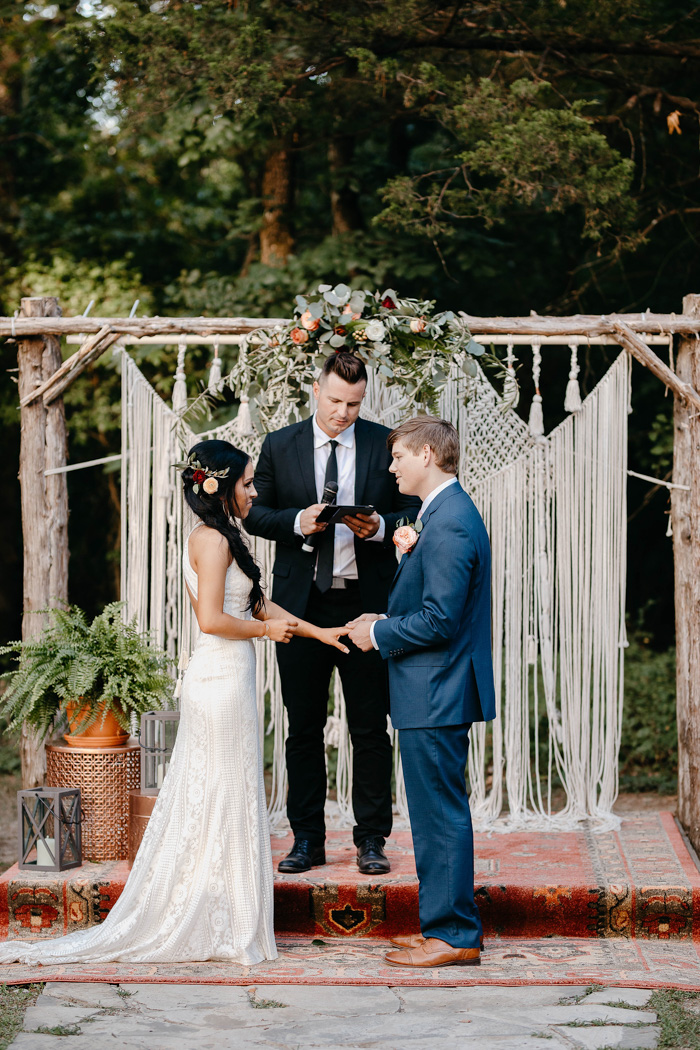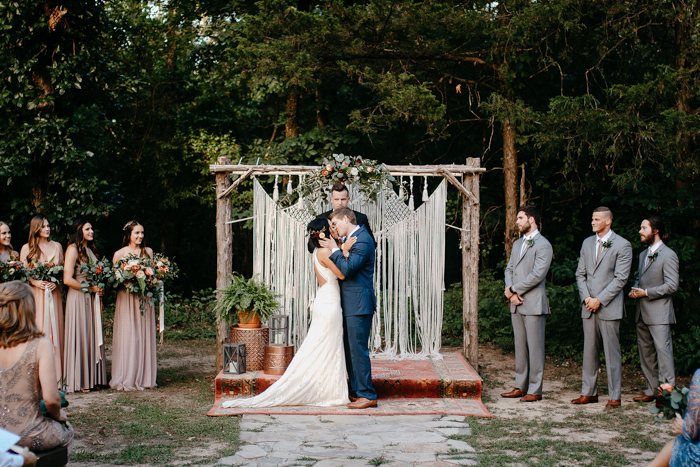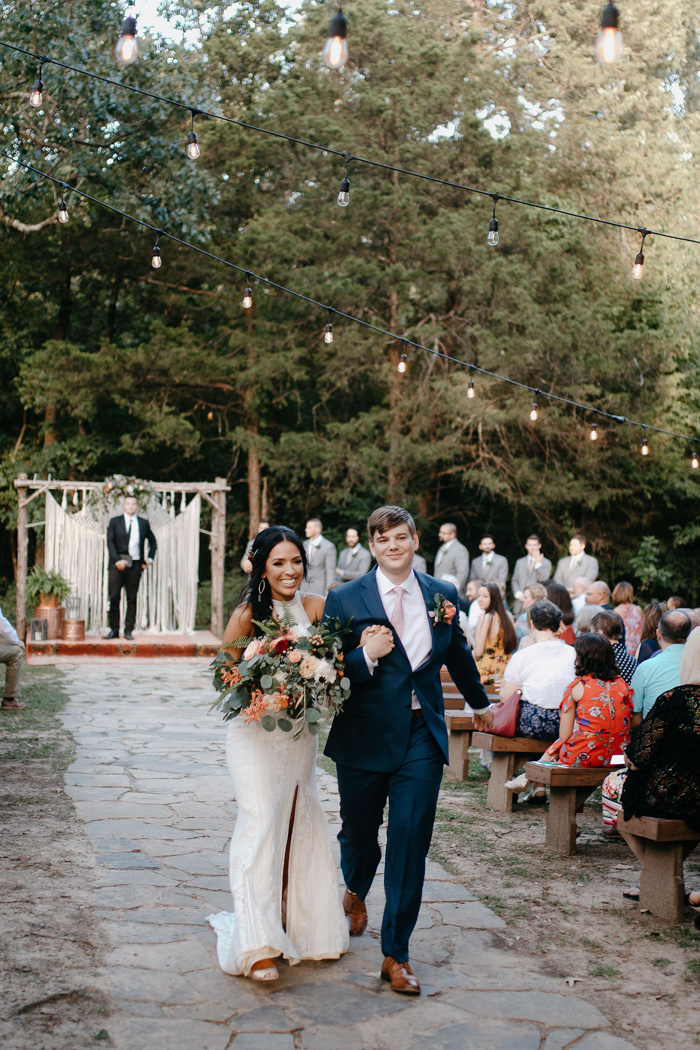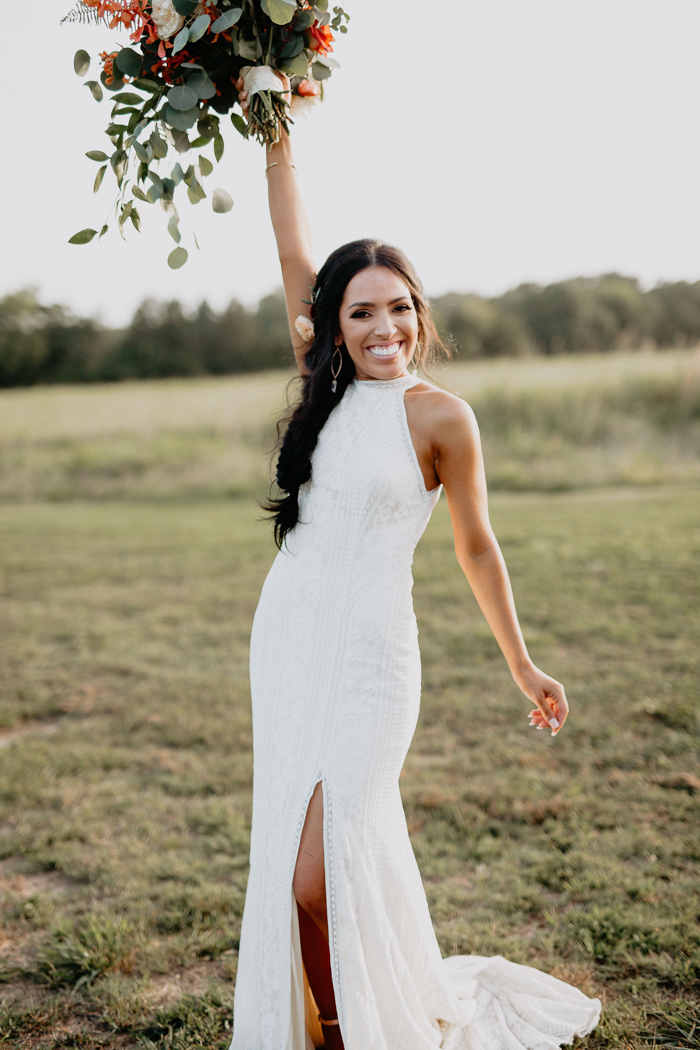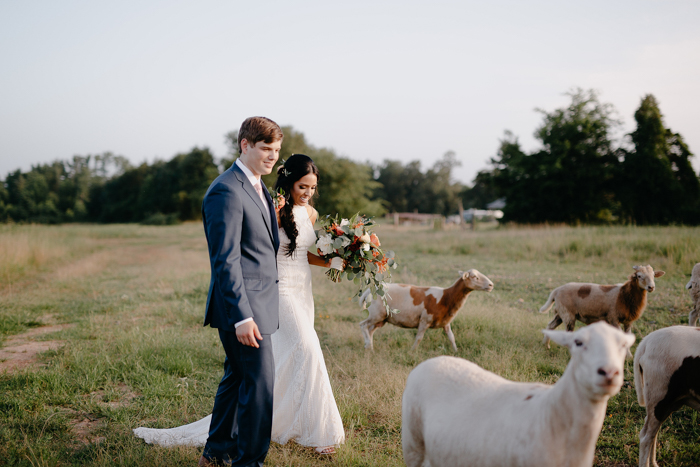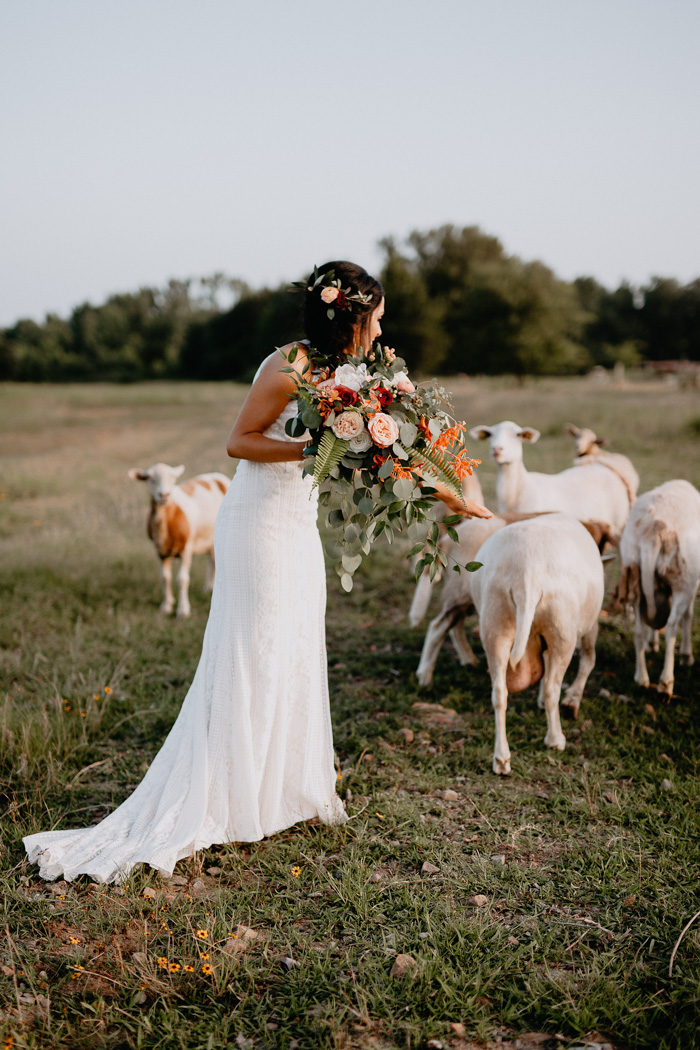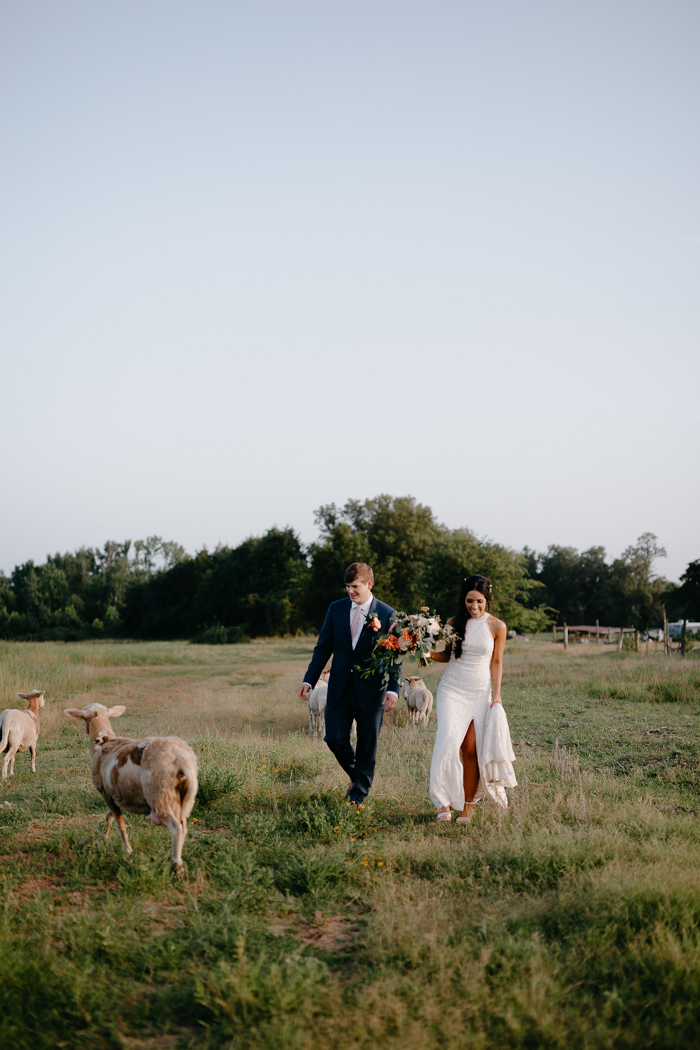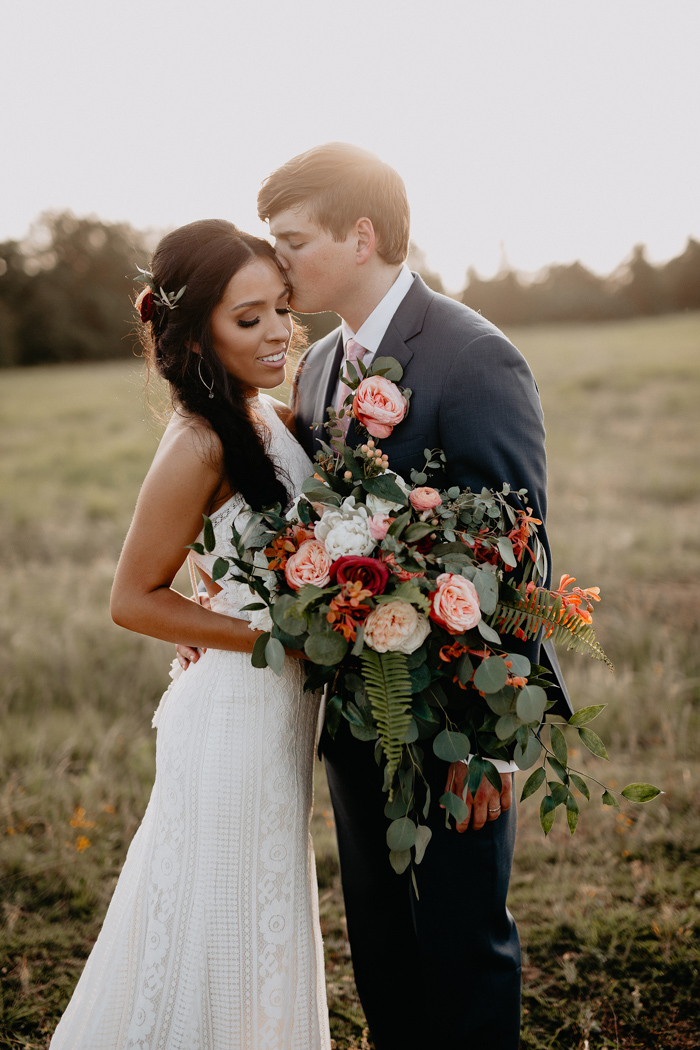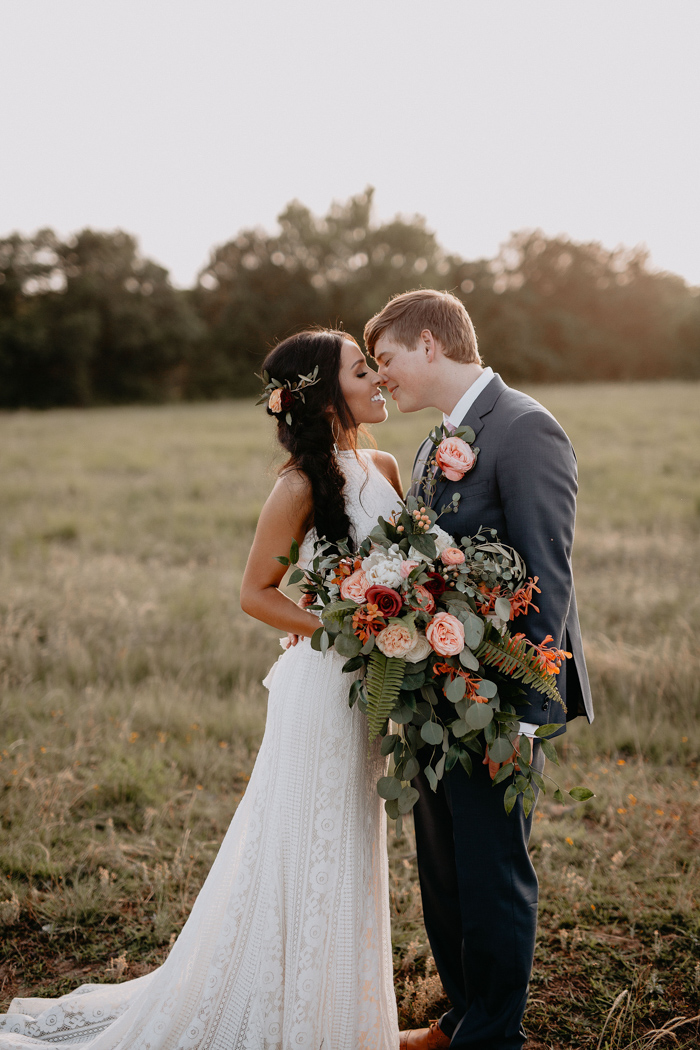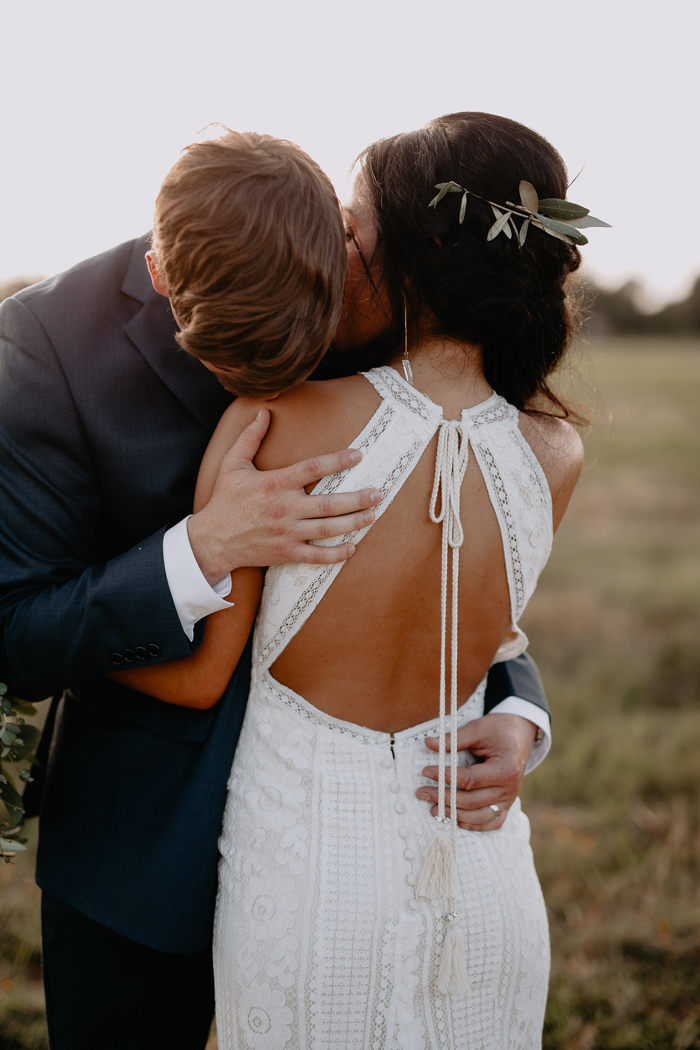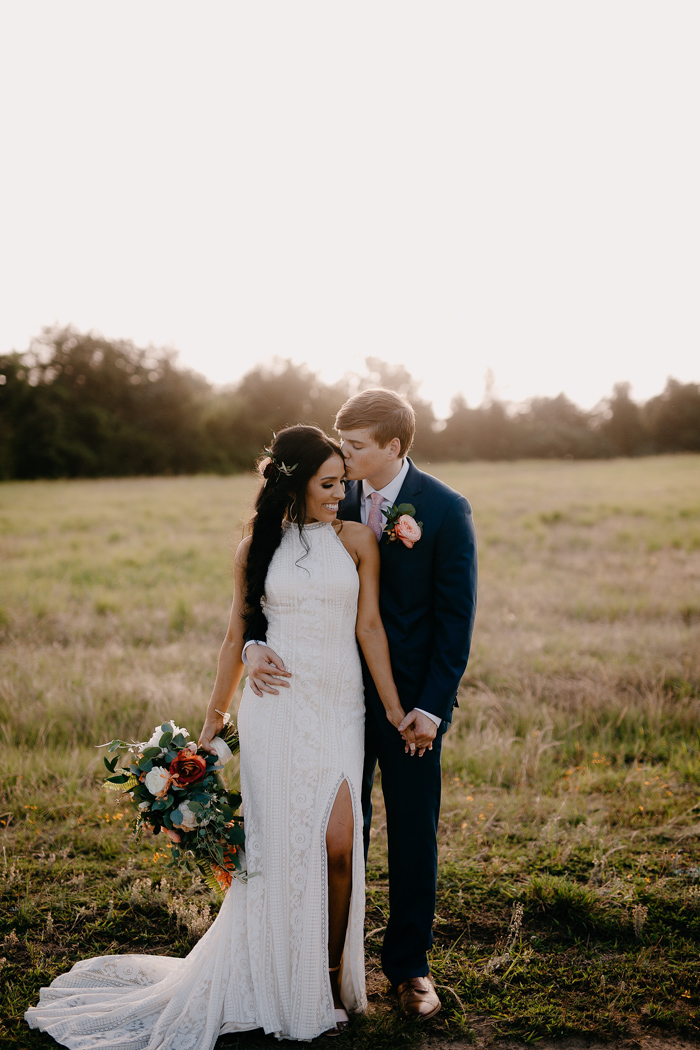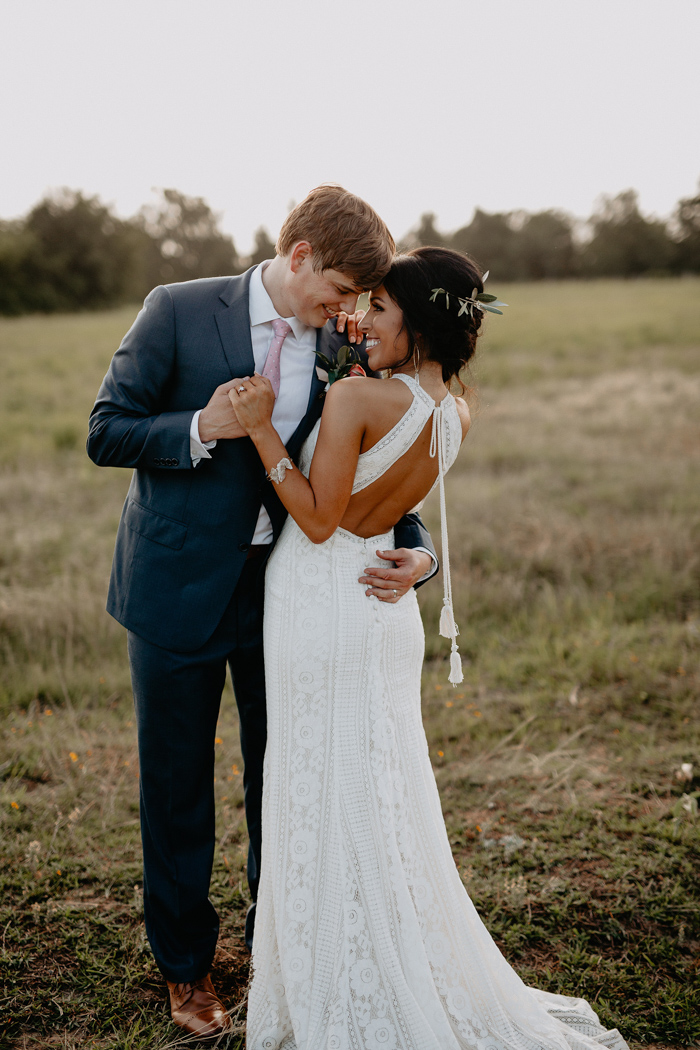 In the process of planning our reception, I started to feel totally lost when it came to my vision for centerpieces and other small details. My mind was full of thousands of designs that I had seen on social media. I decided to take a break from scrolling through photos and to take inspiration from my own decor style around my home. Pretty soon after, I realized that the formal and glitzy centerpieces that looked beautiful in someone else's wedding were not even close to "me". Getting off of social media gave me the clarity that allowed me to make our wedding perfectly reflect on our unique style. I highly recommend taking a break from your Pinterest boards, Instagram pages, etc. (though they are so helpful), and really reflecting on your own unique style before making decisions on decor or details.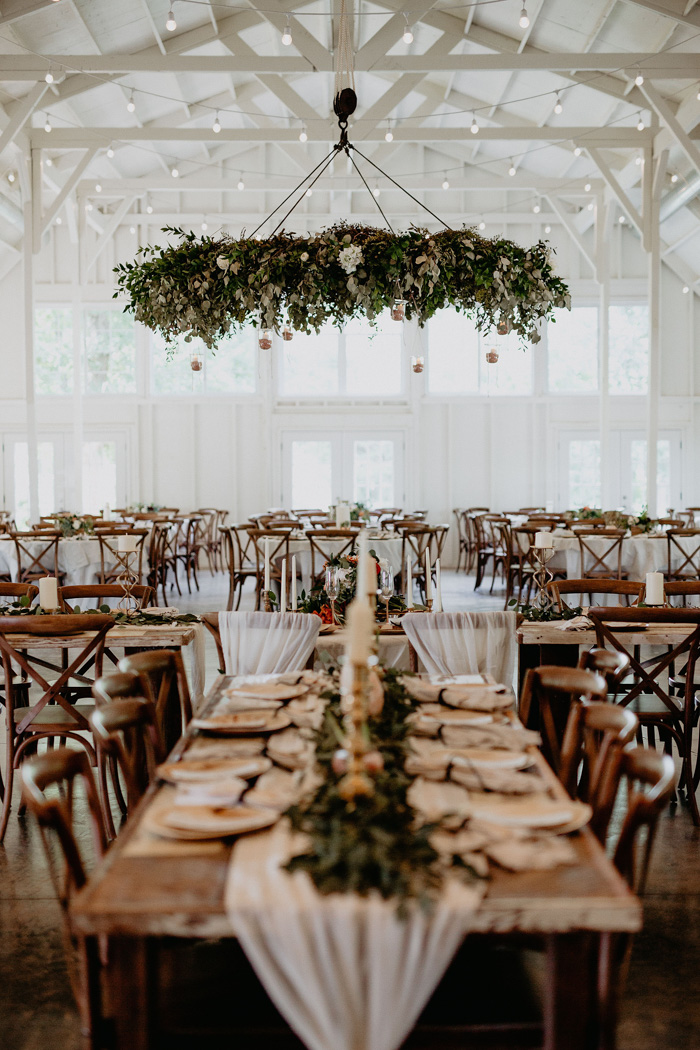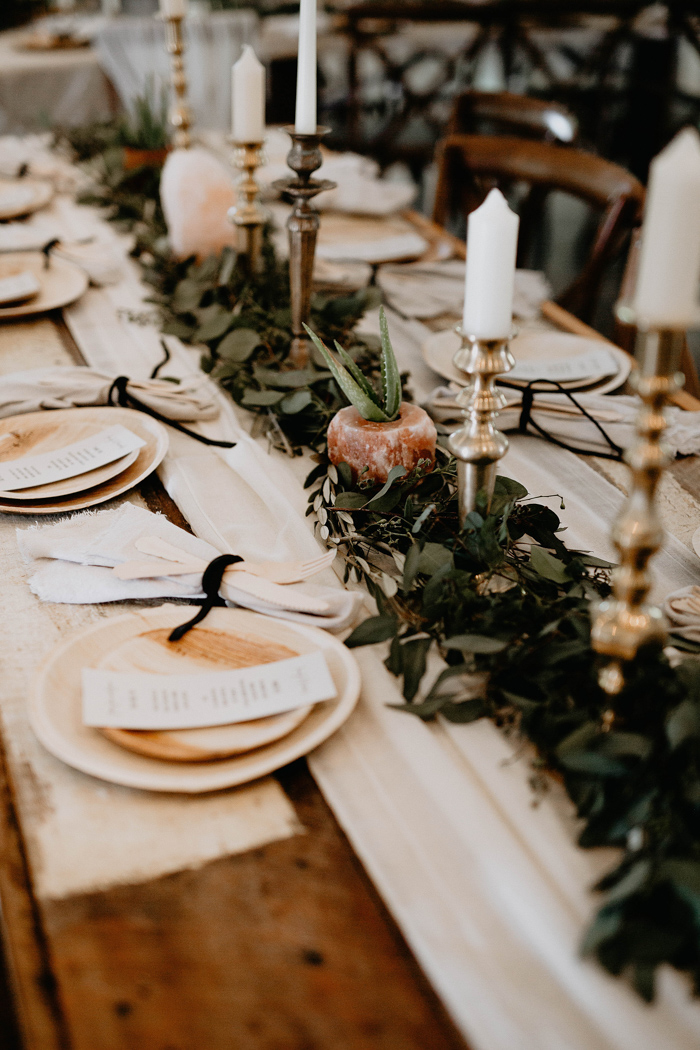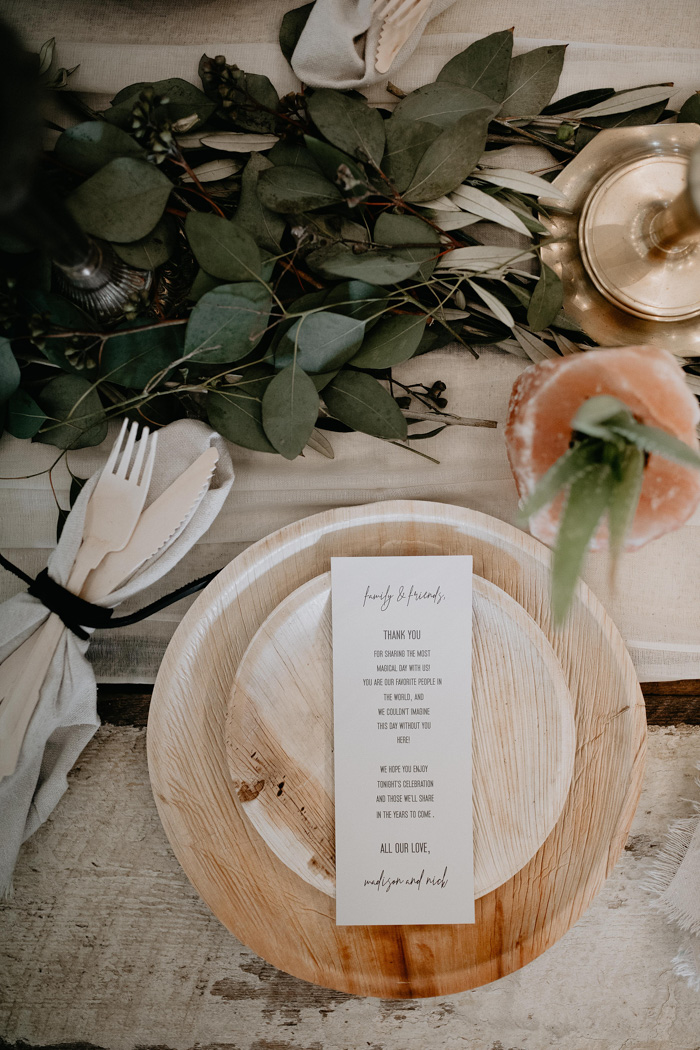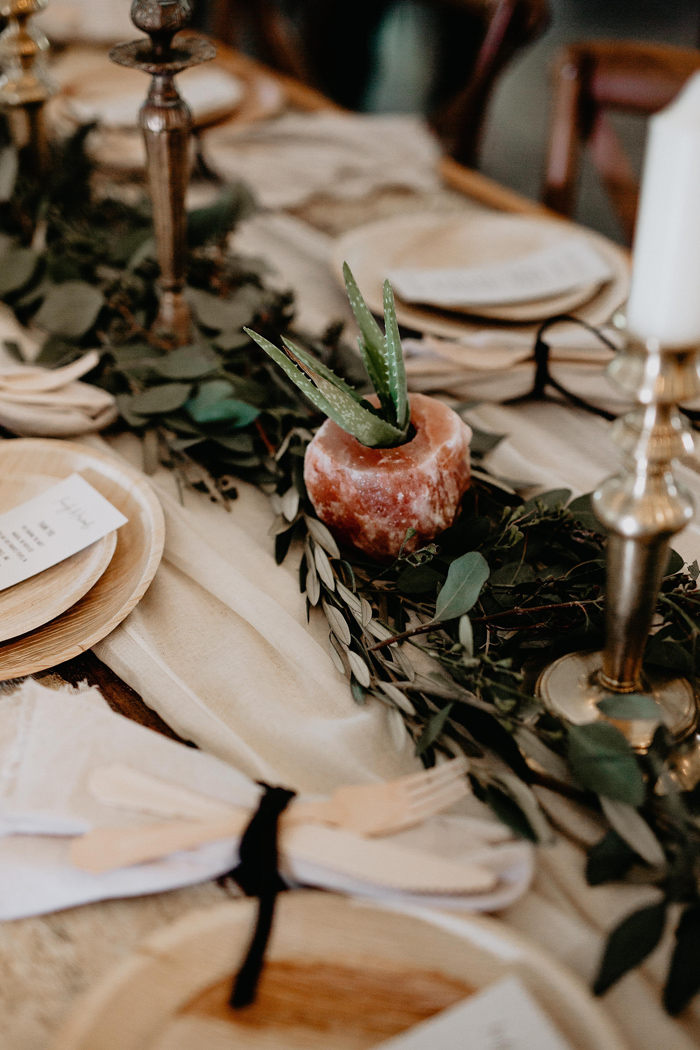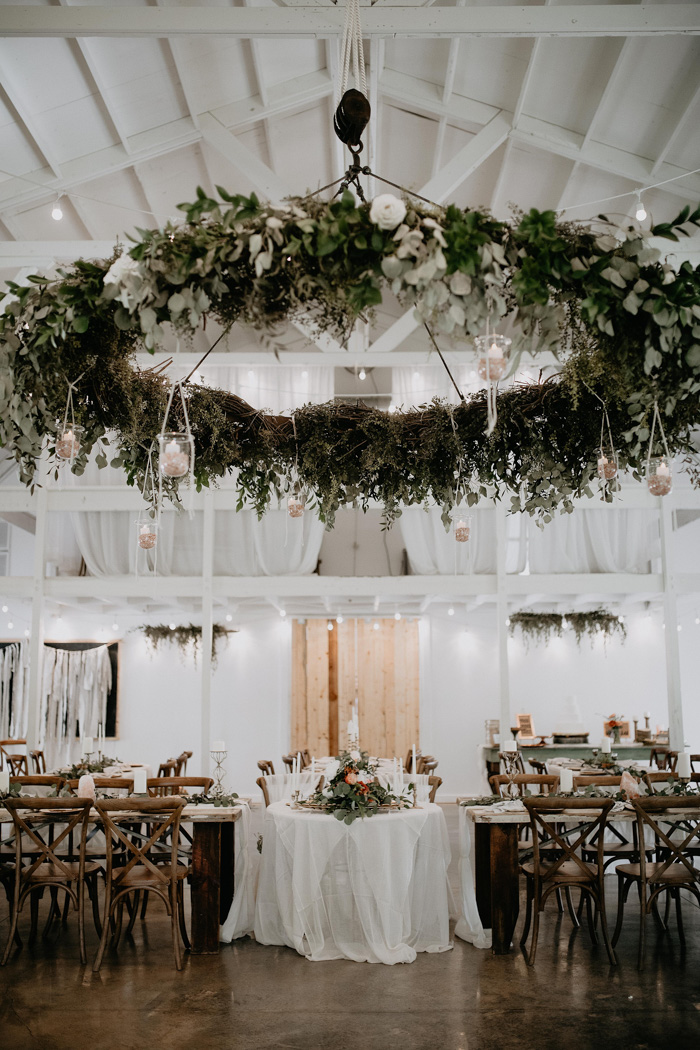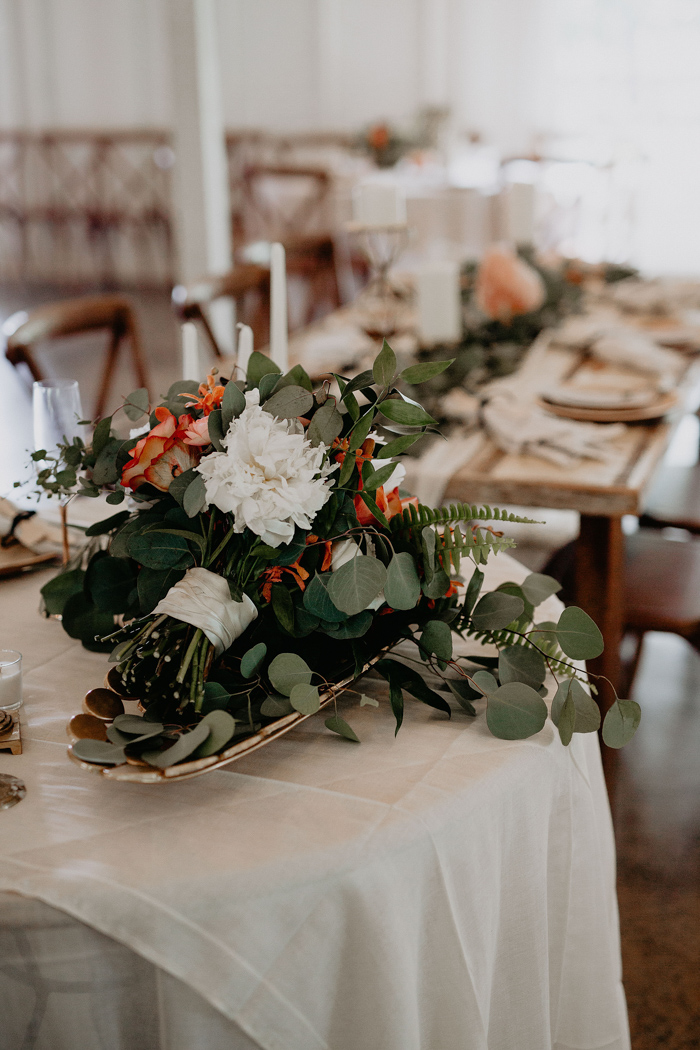 The most memorable part of the day was definitely the mariachi band! I'm half Mexican and originally from Dallas, so Mariachi bands were a staple at most of the parties that I grew up going to with family. It was so much fun to have them at the reception to entertain our guests and to play when we were introduced as a couple.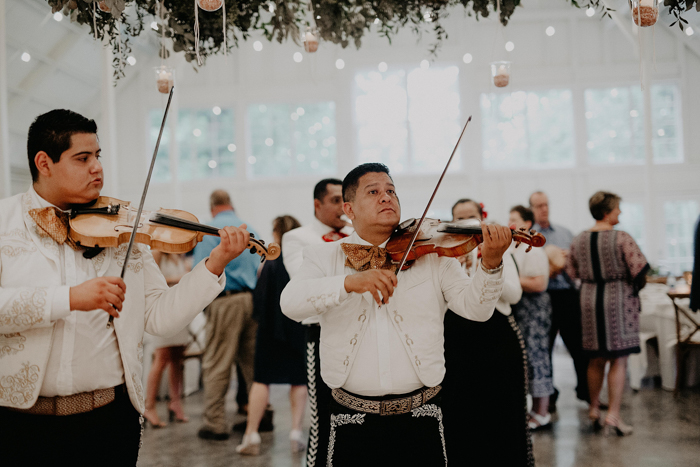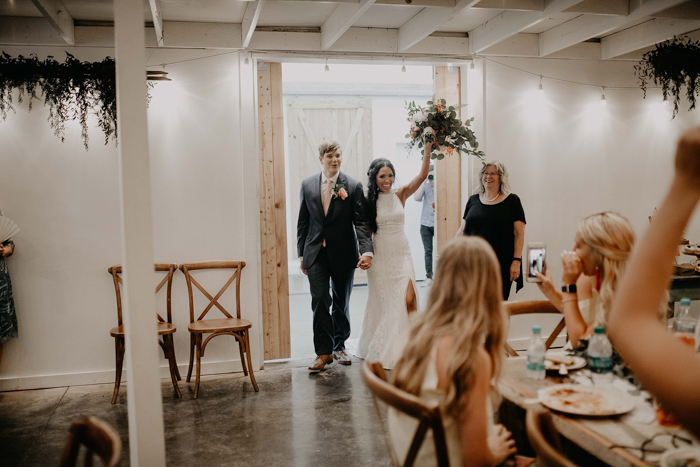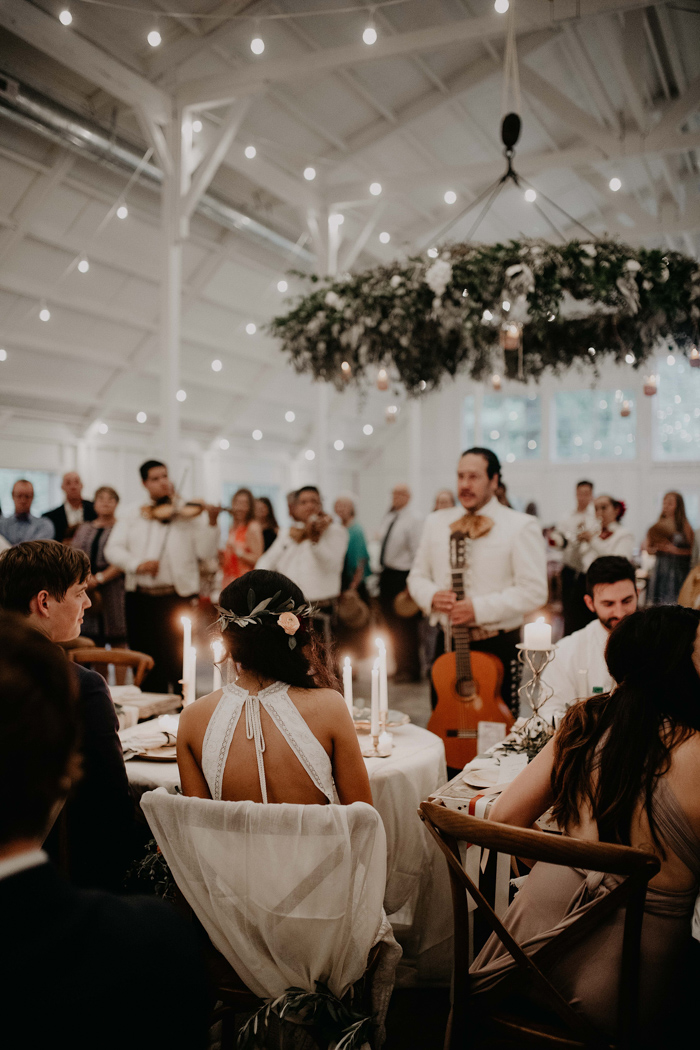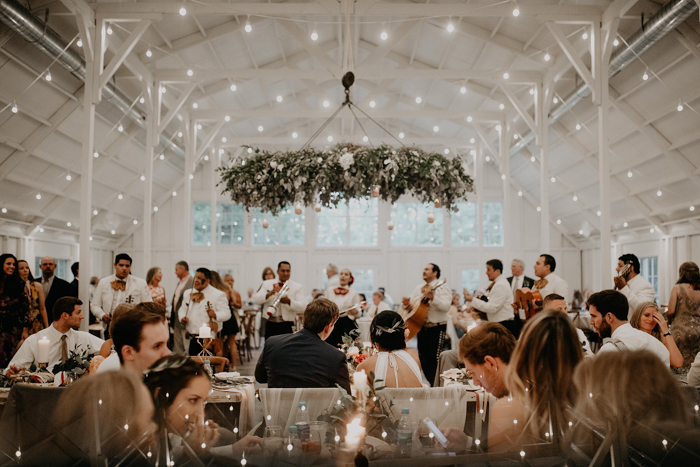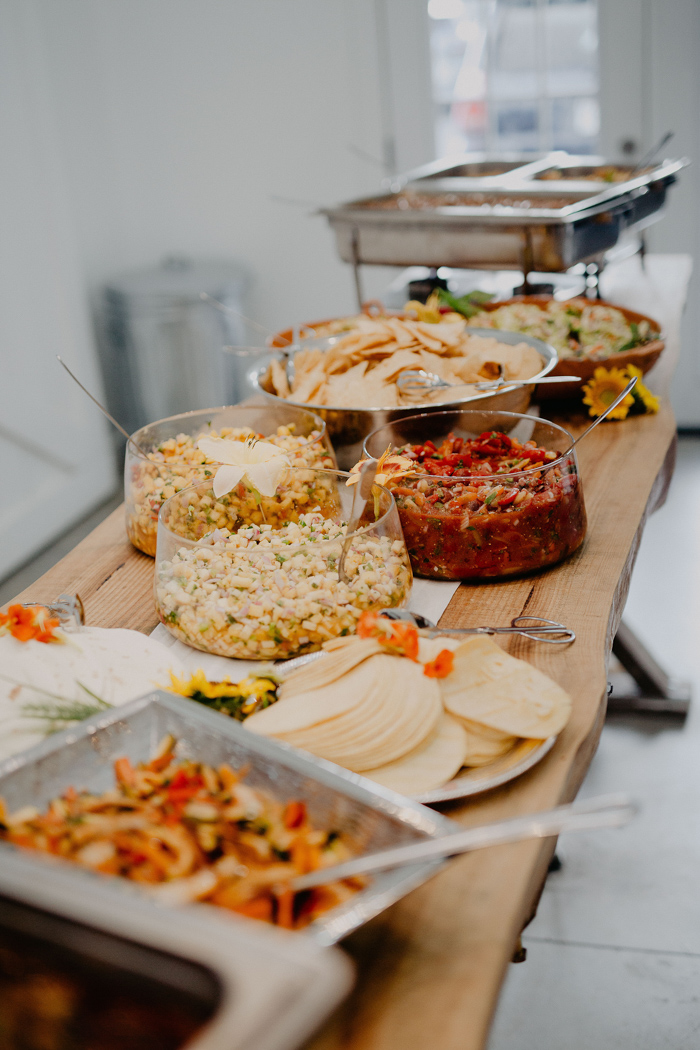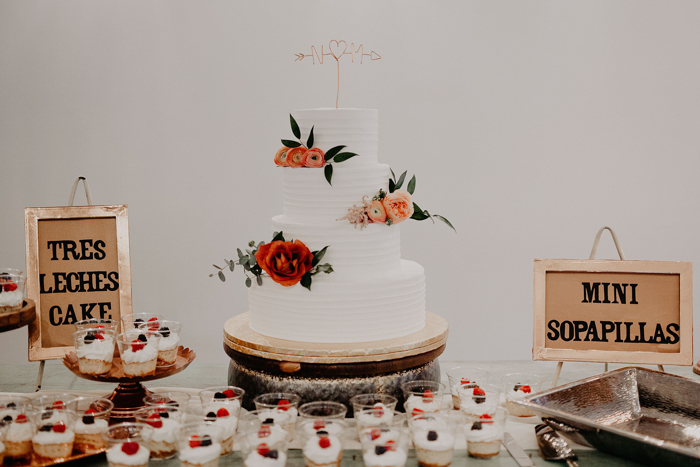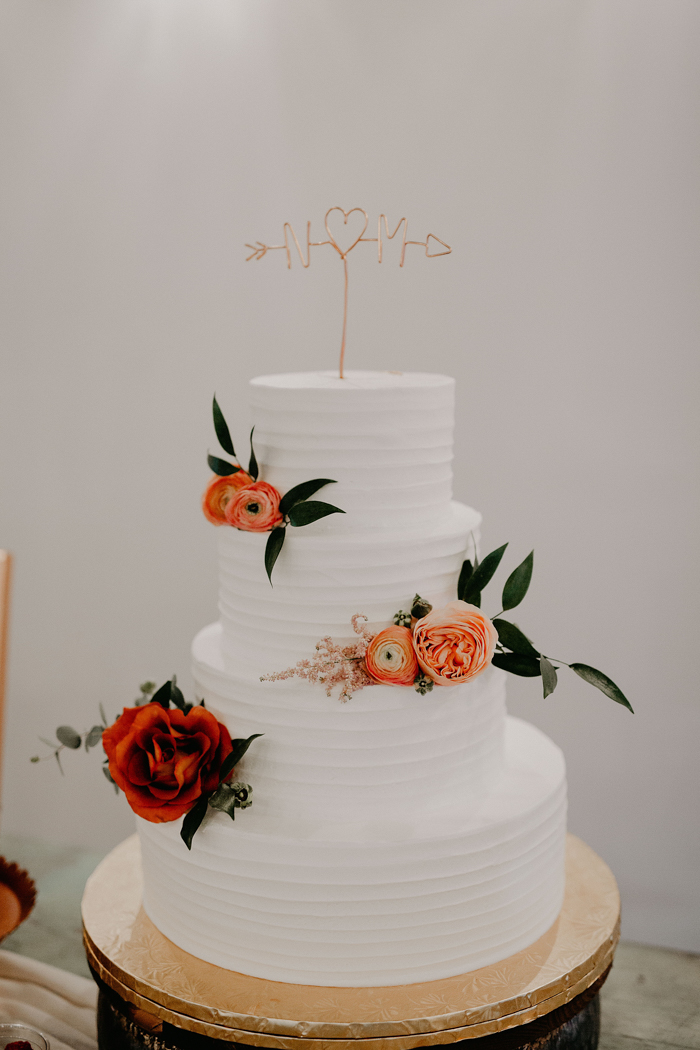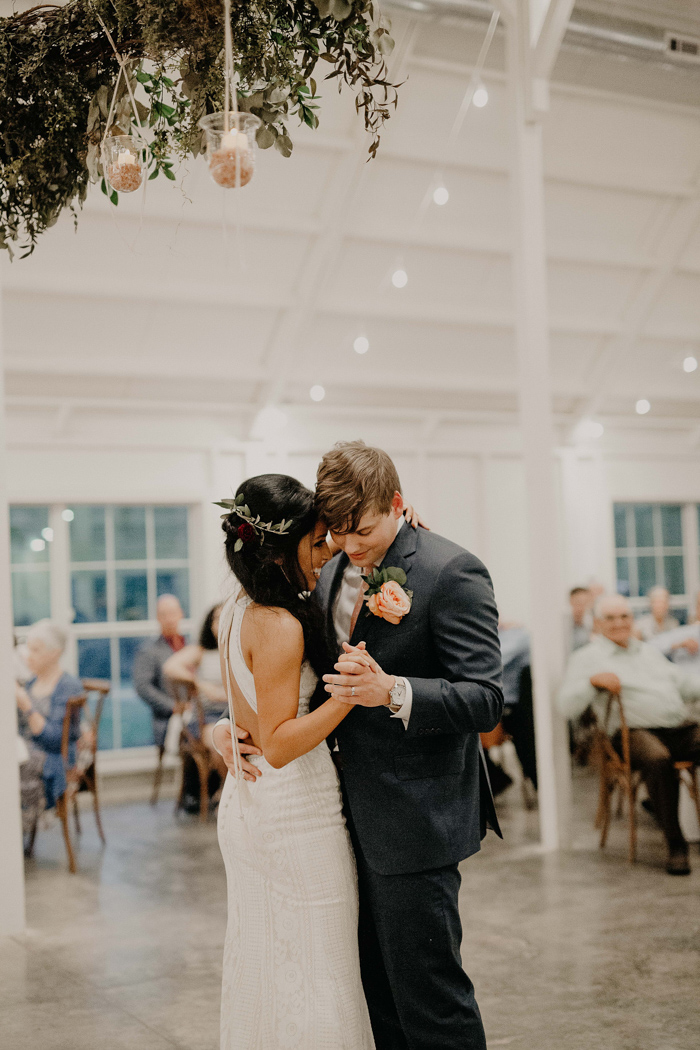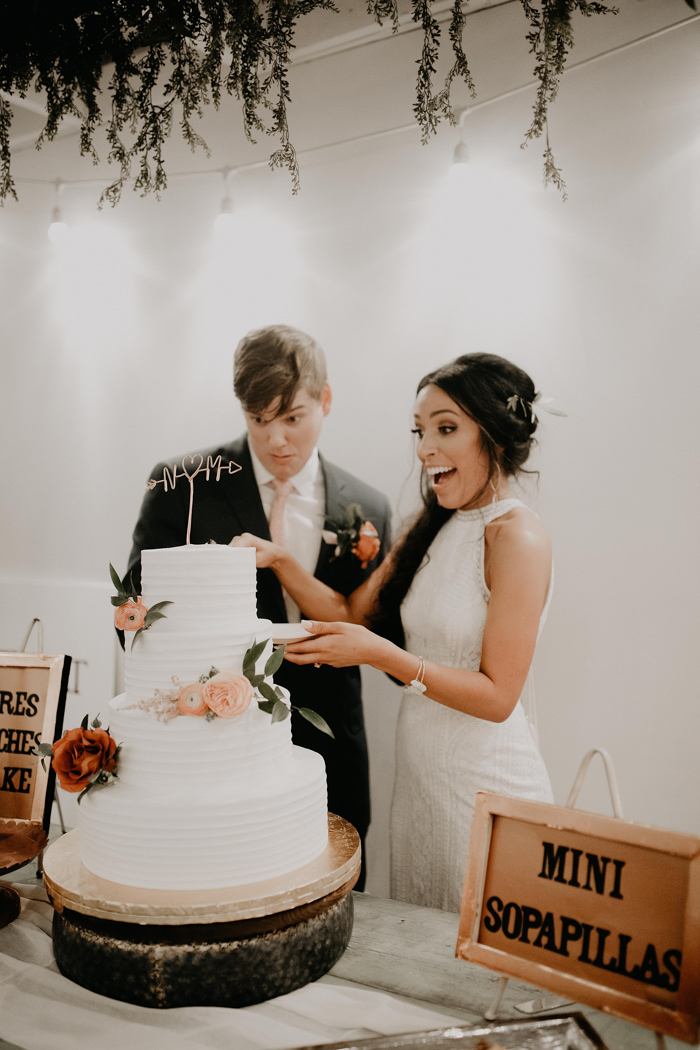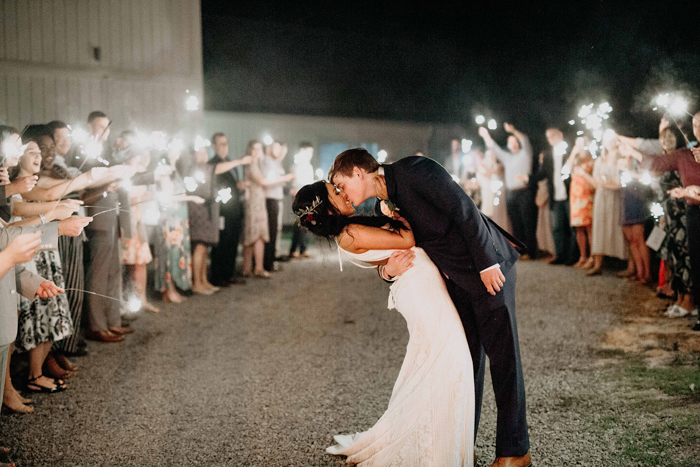 Congratulations, Madison and Nick, and a big thanks for sharing your beautiful Kindred Barn wedding with Junebug! Want to see more Mexican-inspired wedding beauty? This Mission San Luis Rey wedding felt like a Mexican destination wedding right in Oceanside, CA!