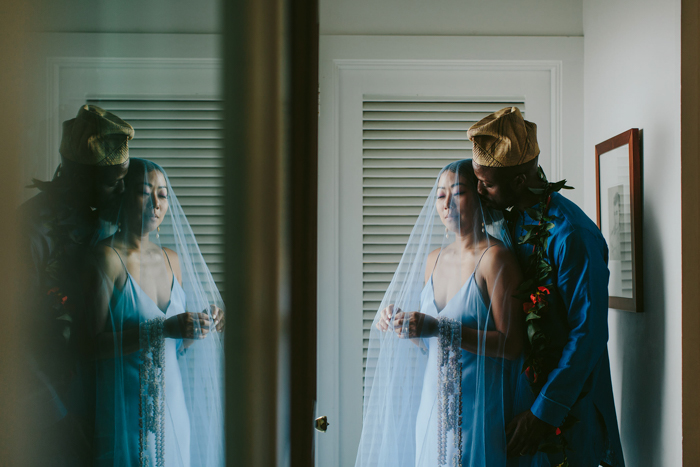 Yoon and Aki's Kona wedding was as emotional as it was colorful! The creative duo DIY-ed nearly every detail of their special day, including an impressive array of florals that included every tropical flower imaginable. Their outdoor ceremony and reception highlighted the beauty of the island and their personal styles highlighted their vibrant personalities and their cultures. The blue they both wore for the ceremony looked stunning against the rainbow of florals and landscaping, and the yellow outfits they changed into for the reception and sunset portraits could not have been more perfect! Photographer Melia Lucida didn't miss a beat in capturing this truly remarkable Hawaiian wedding!
The Couple:
Yoon and Aki
The Wedding:
Kona Beach Houses, Kona, Hawaii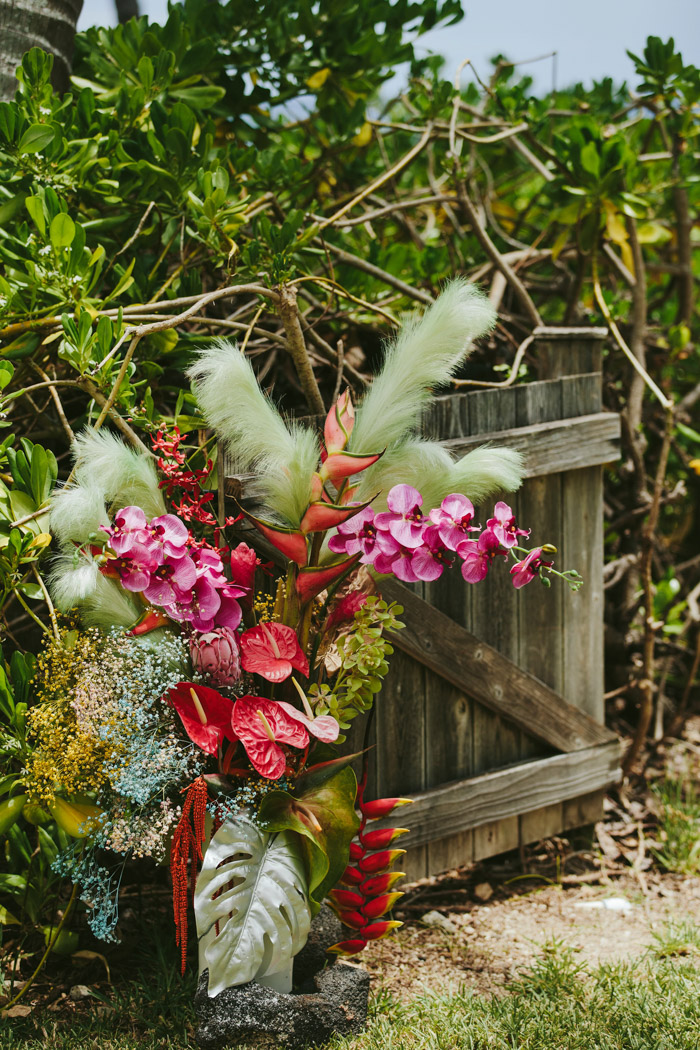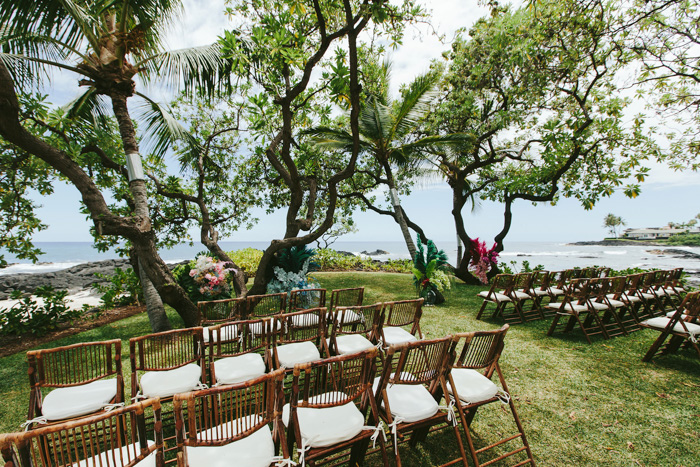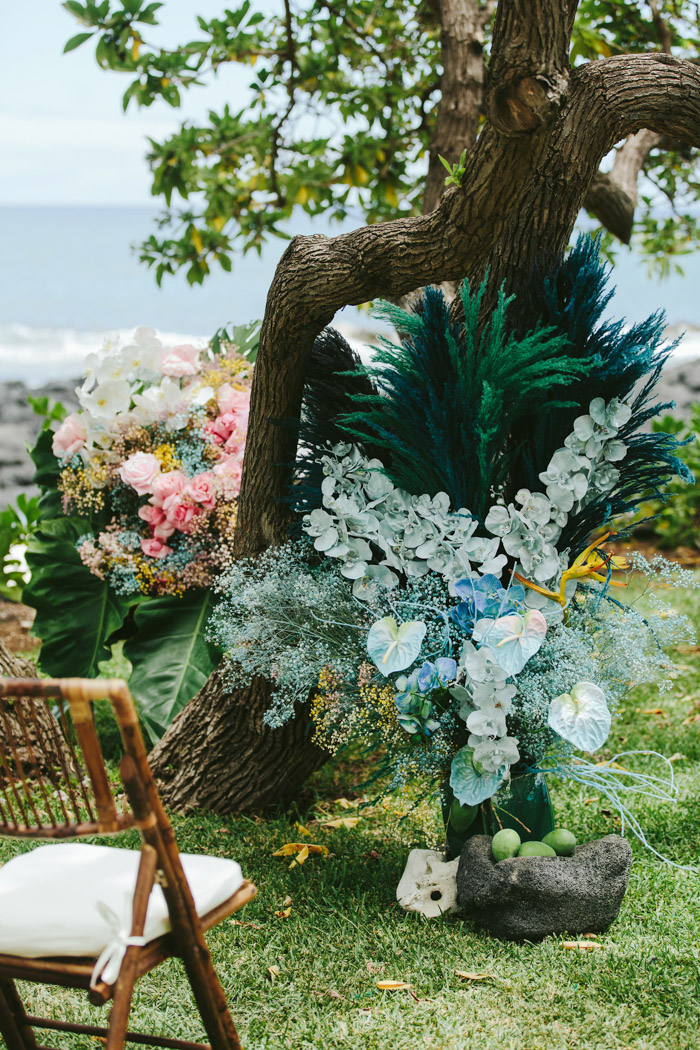 It was very important for us to represent our diverse cultural backgrounds and unique approach to style in the way we designed our wedding. 100 of our close family and friends flew in from all over the world – LA, New York, London, Seoul, Freetown, Melbourne – that's massive for a destination wedding so it was important for us to put in our best effort and have a good time! We wanted to create a rich sensory experience – festive and soulful – full of loving energy, stunning decor, good tunes, and our favorite local food.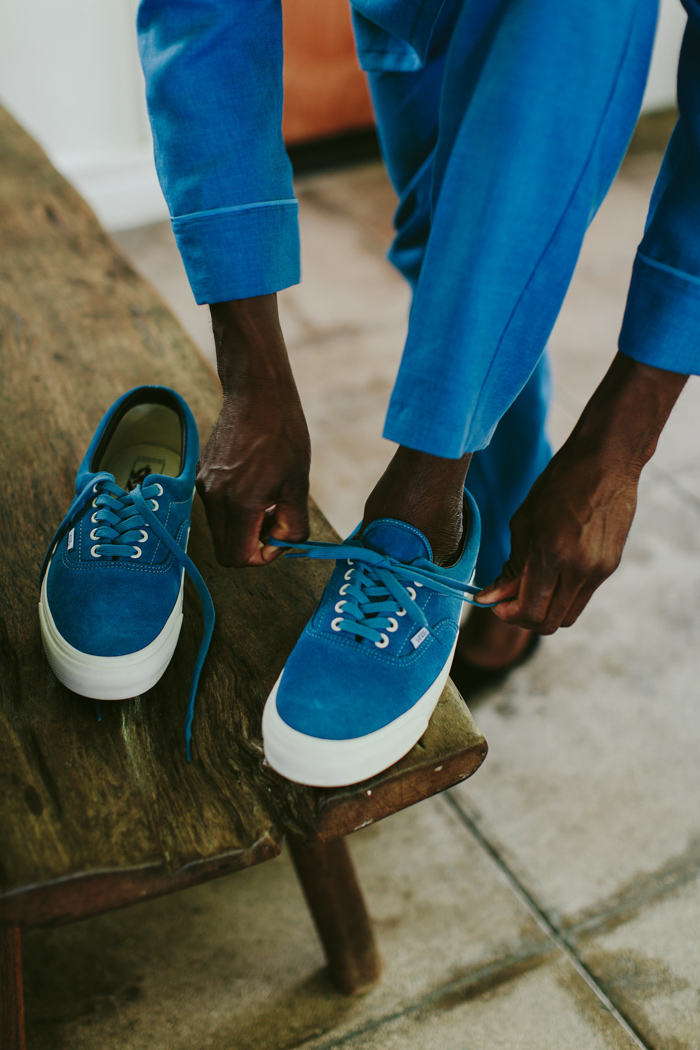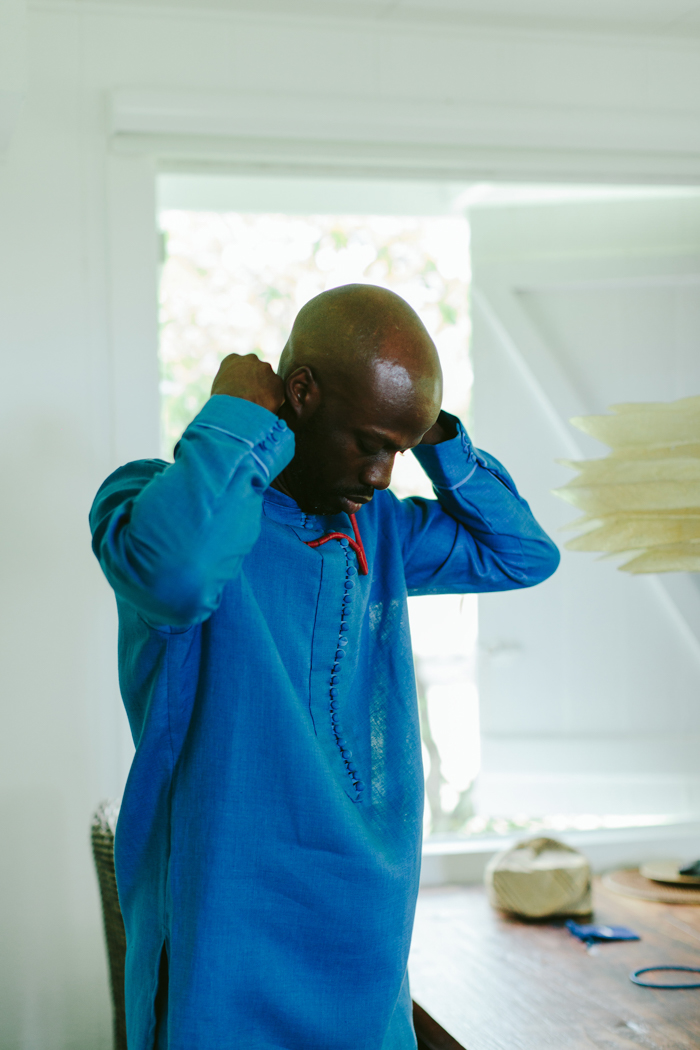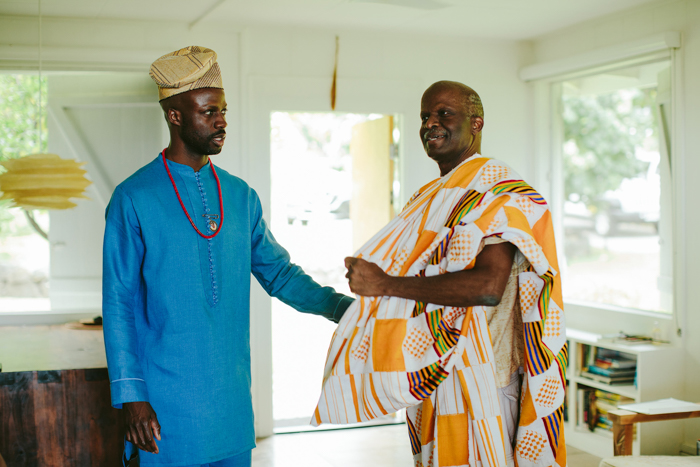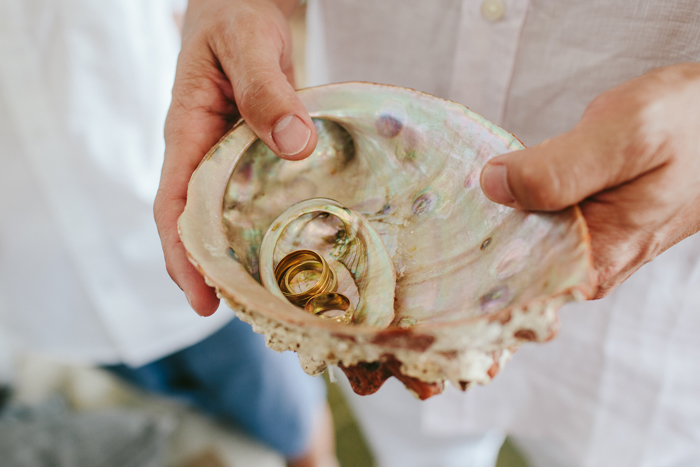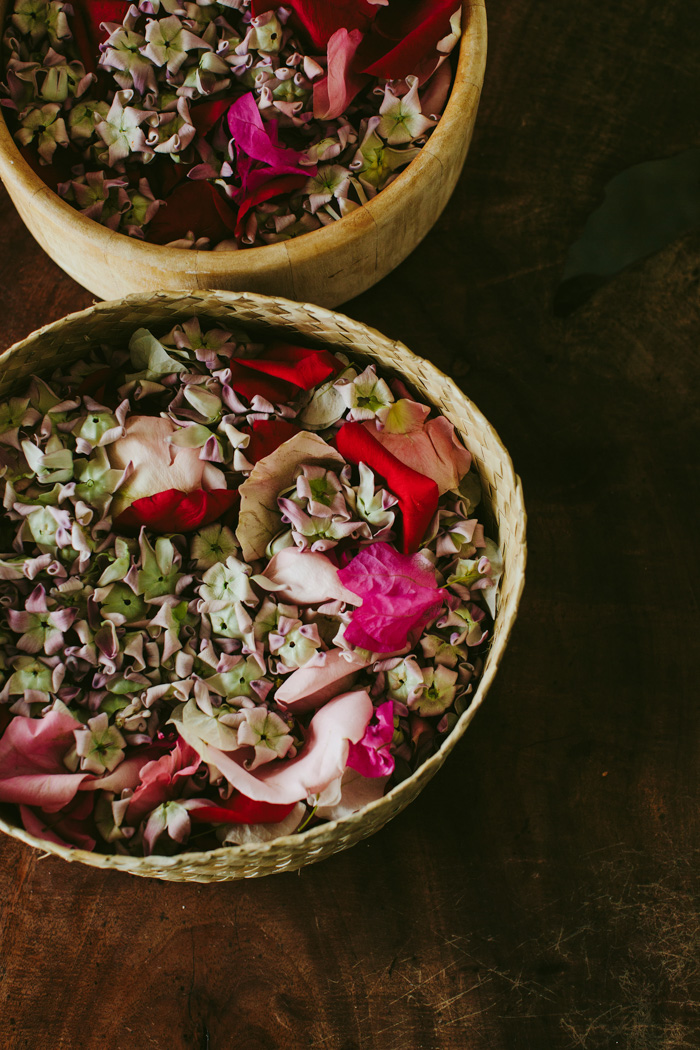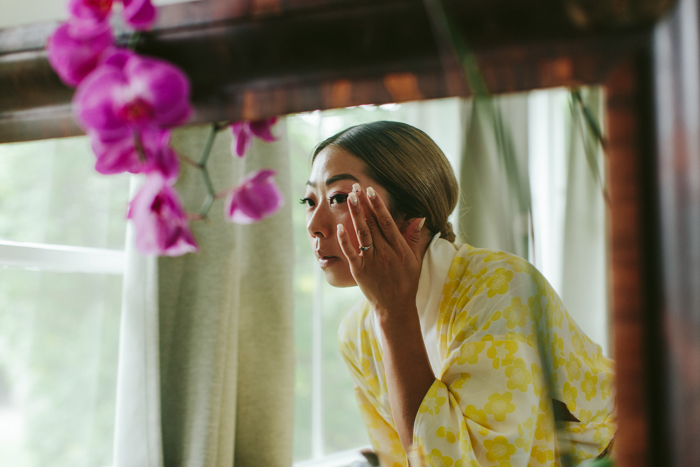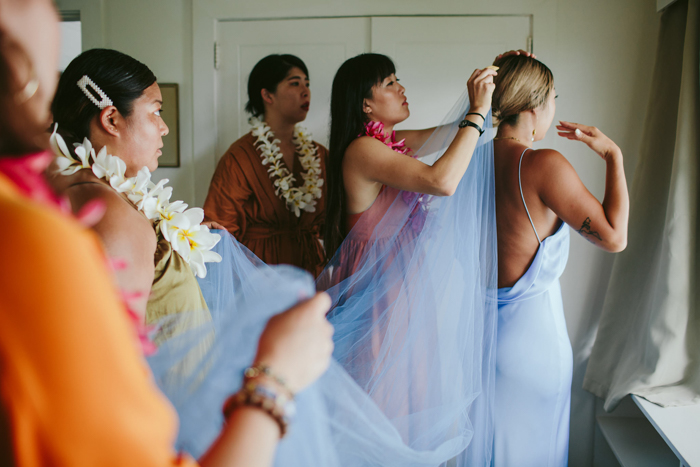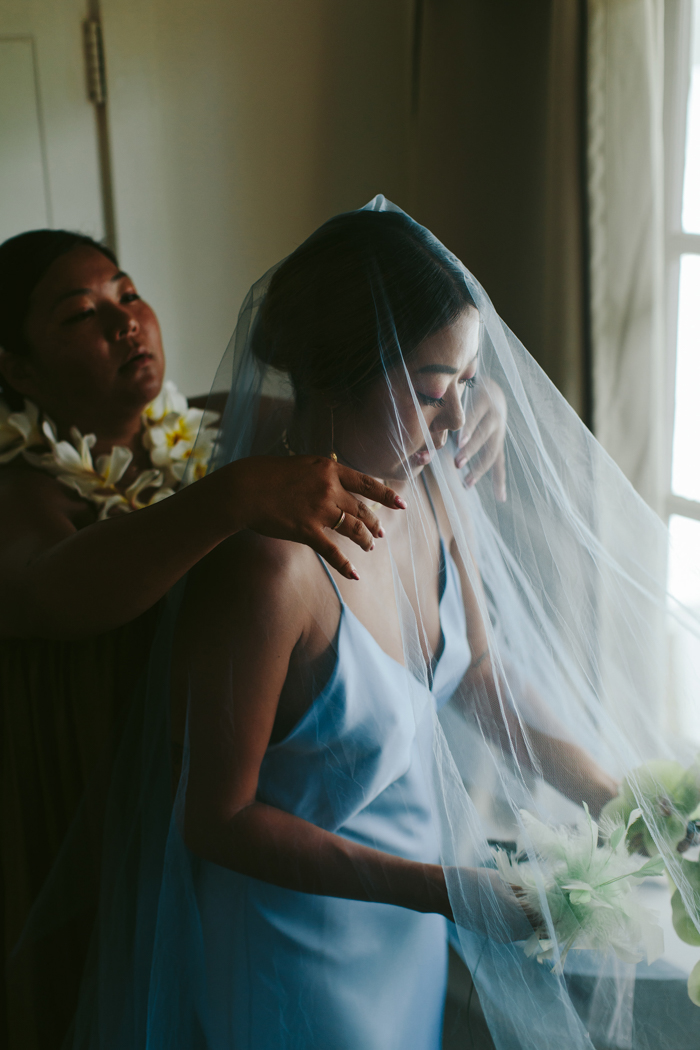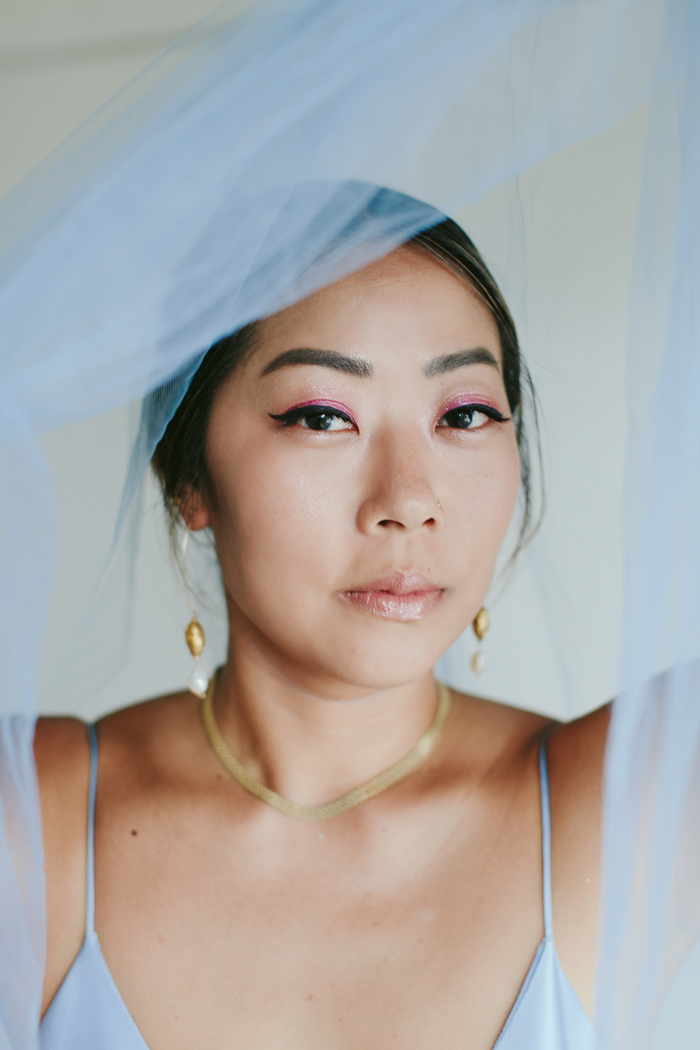 As a fashion stylist and photographer duo from New York, we had a strong sense of what we wanted for our style and design, thus, all of the decor was DIY. As for photography, we were so nervous about it being cheesy that we almost just opted out of it completely. But then I found a few good recommendations — via Junebug actually — and that's how we found Melia Lucida! Best decision ever! Good music was also a huge priority. Luckily, our two good friends are our favorite NY DJs! So they played all our favorite tunes, including that good Afrobeat and dancehall reggae.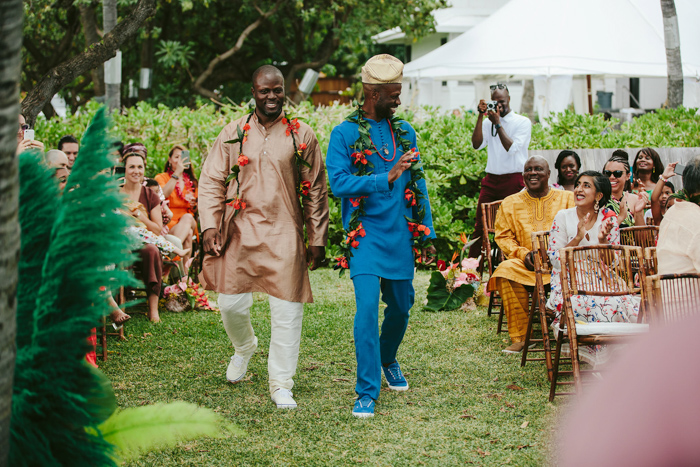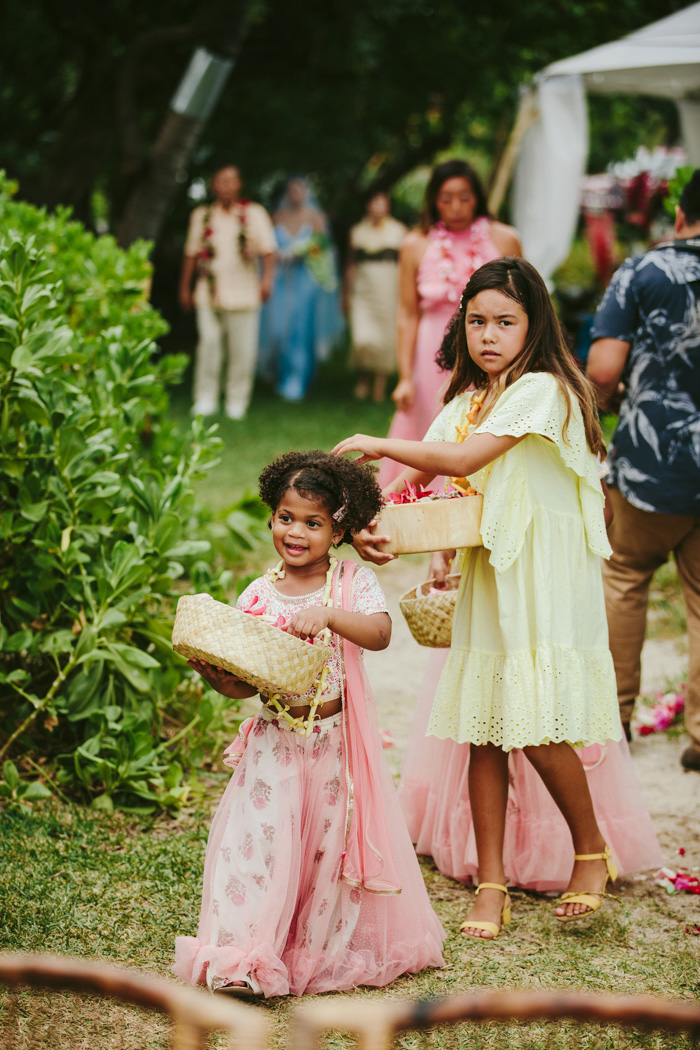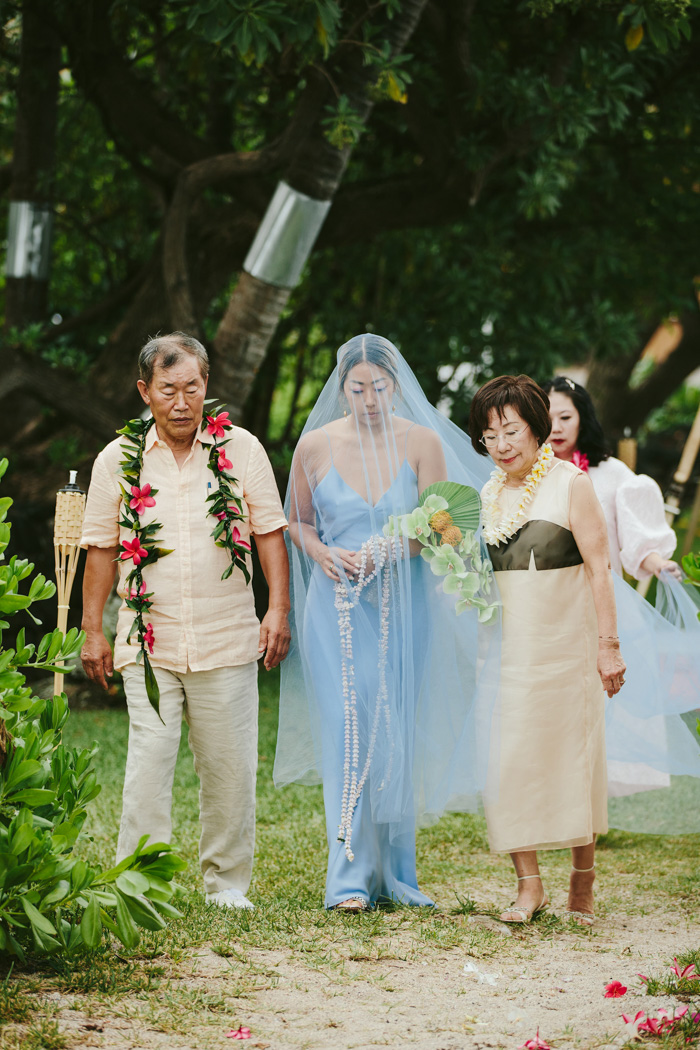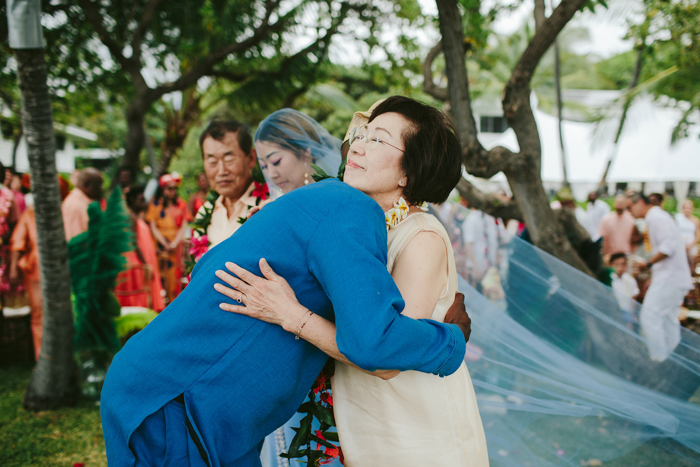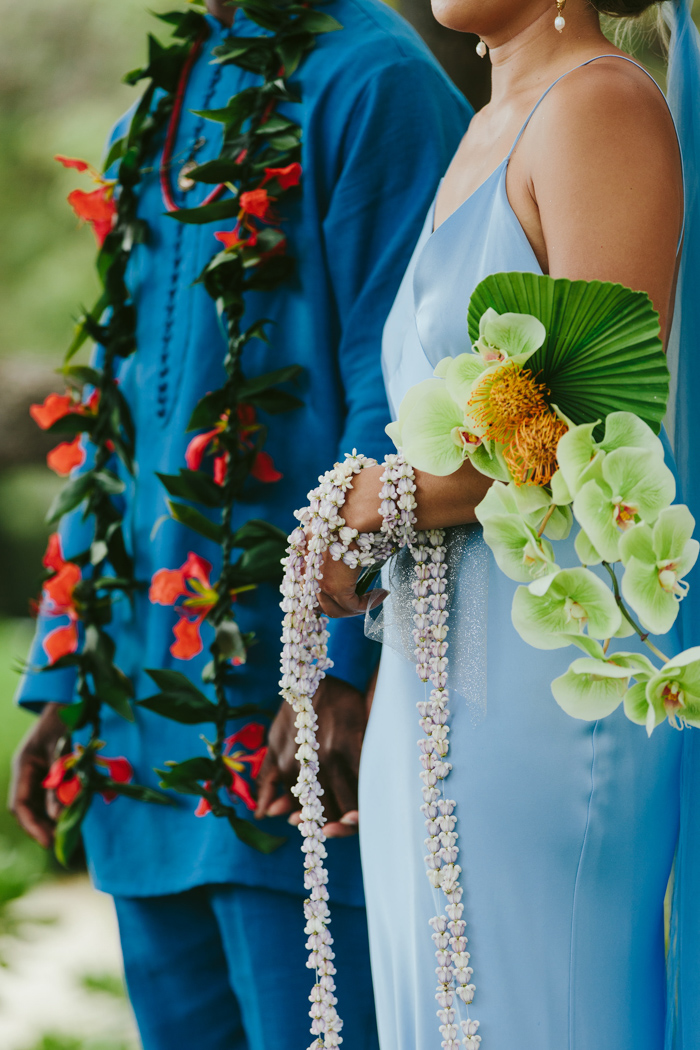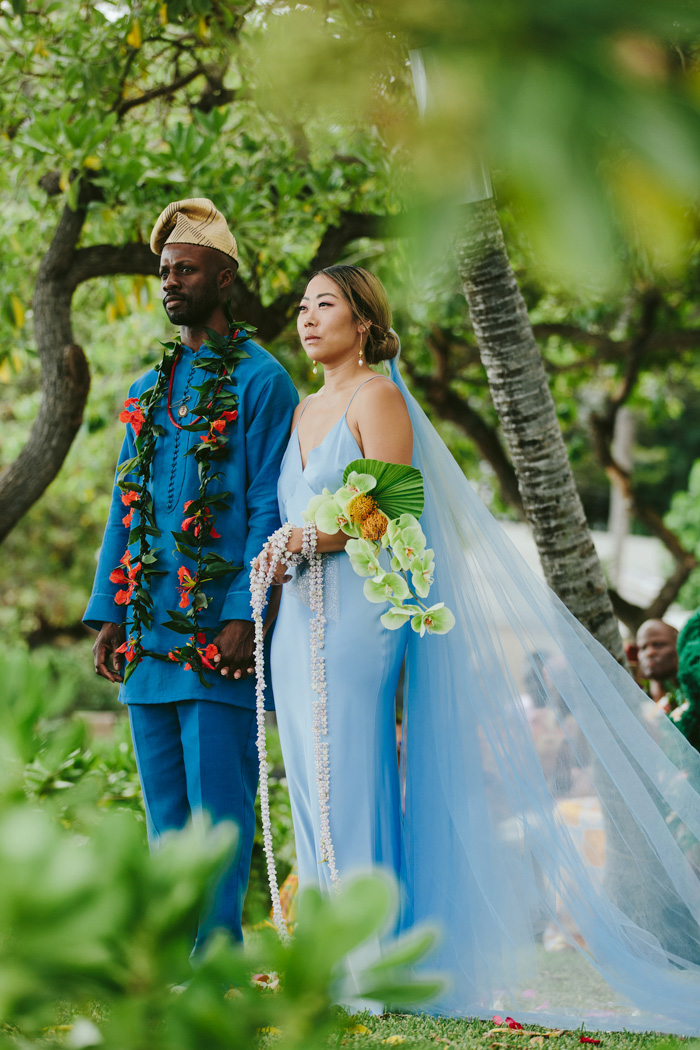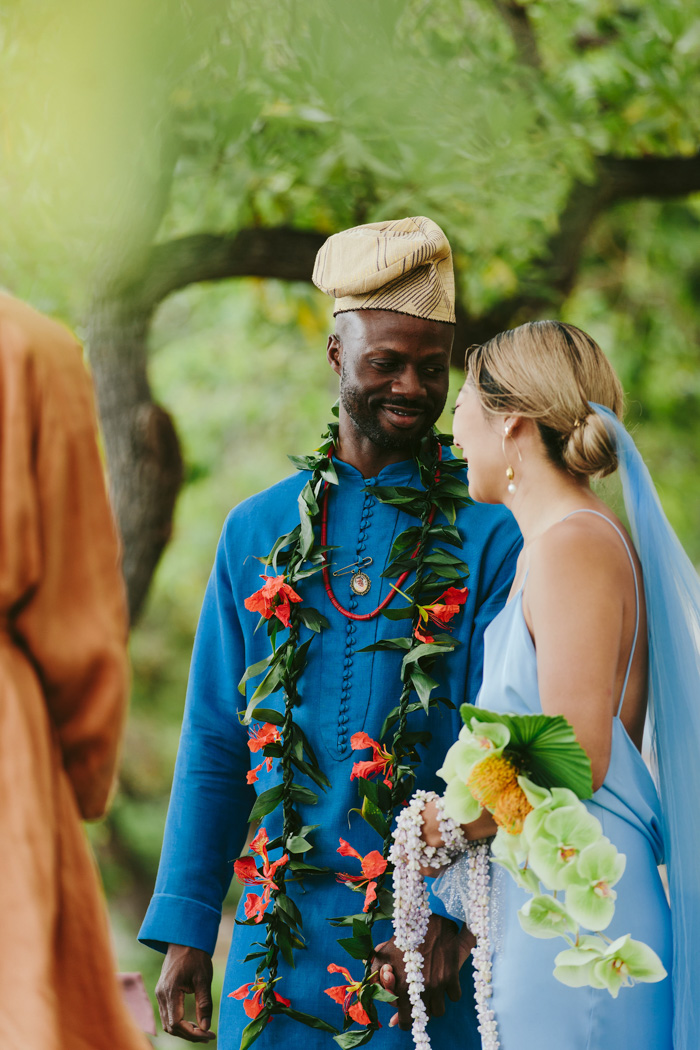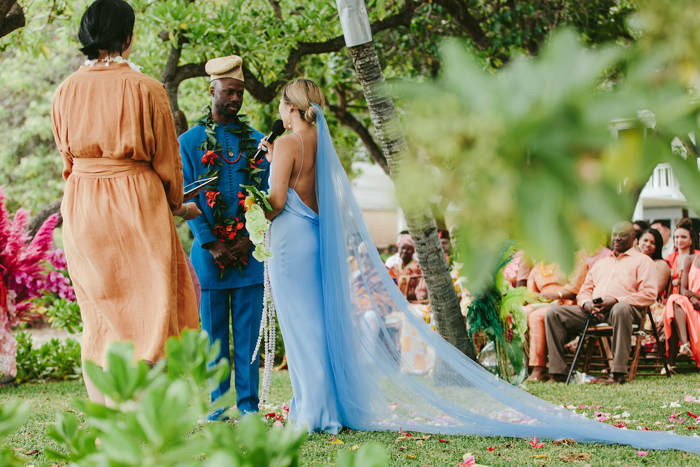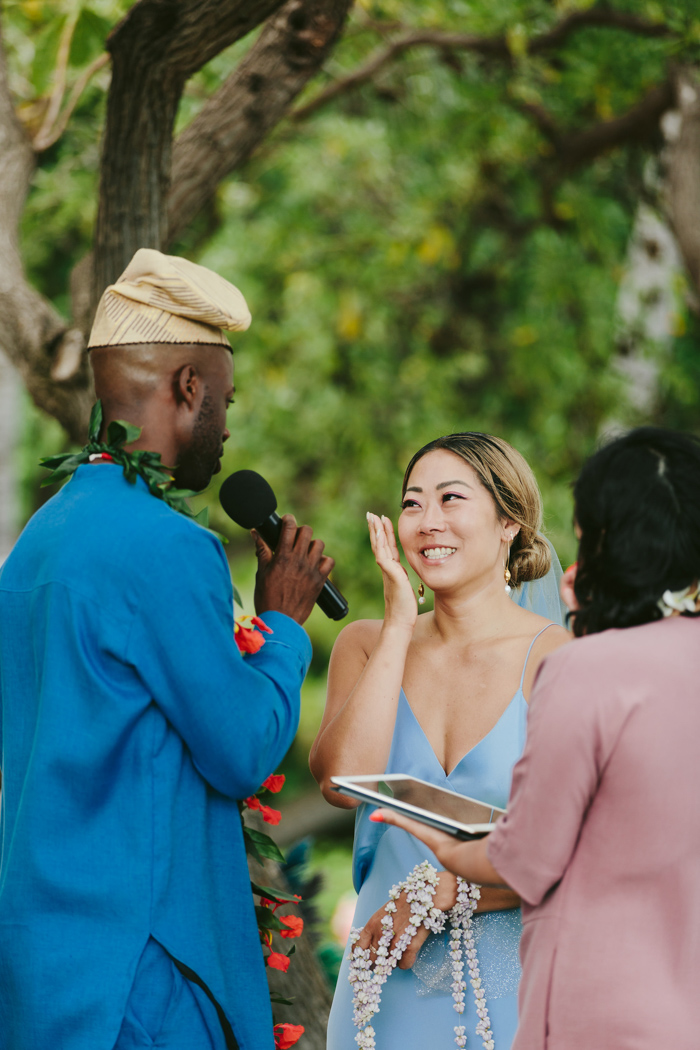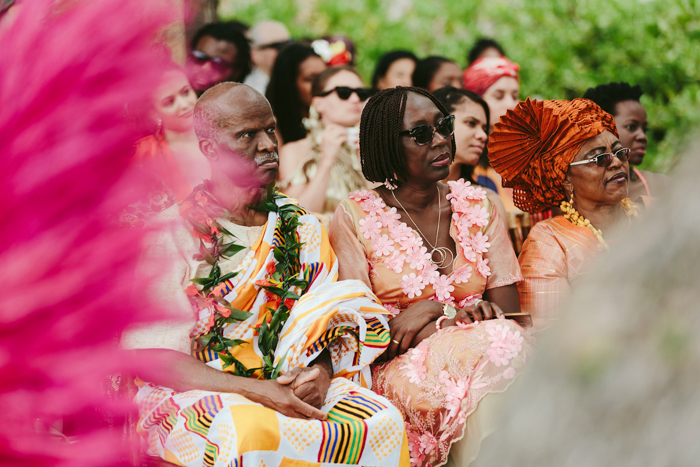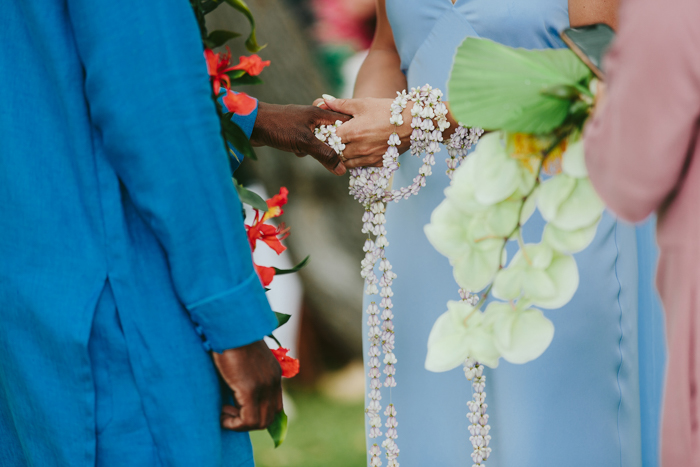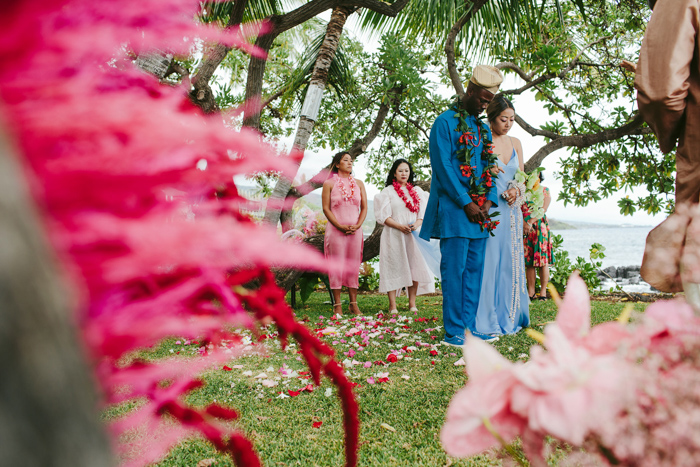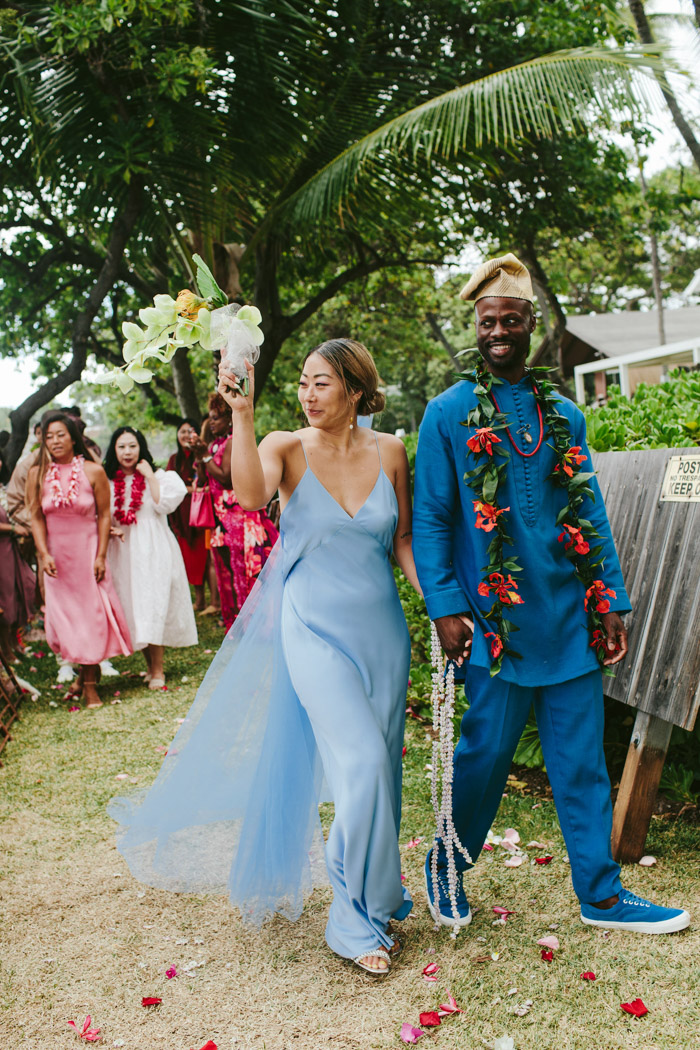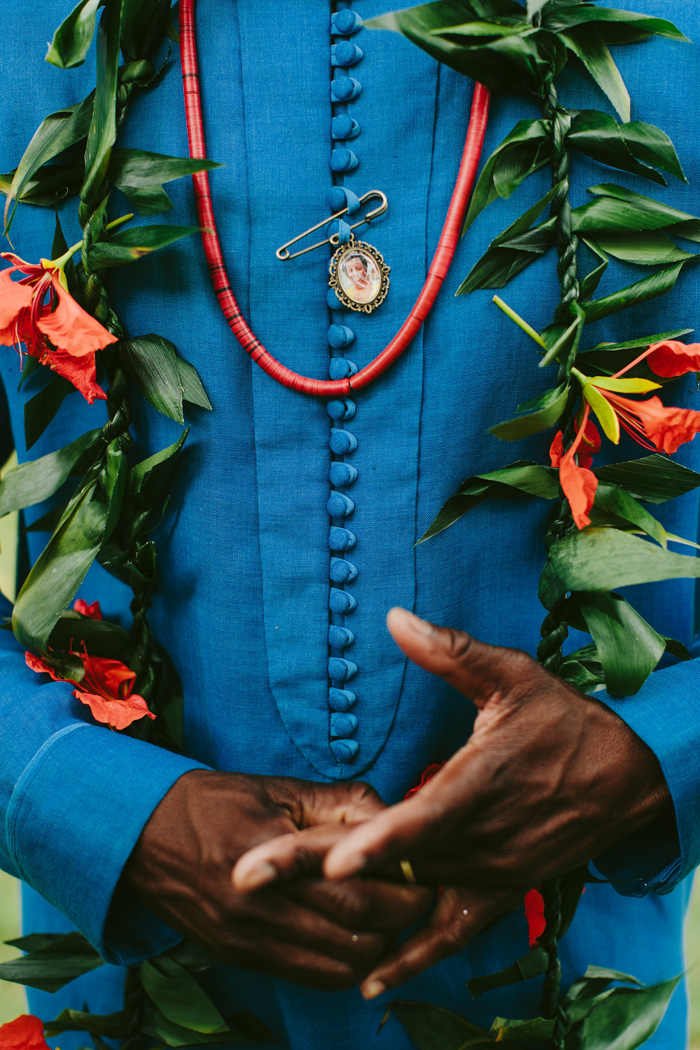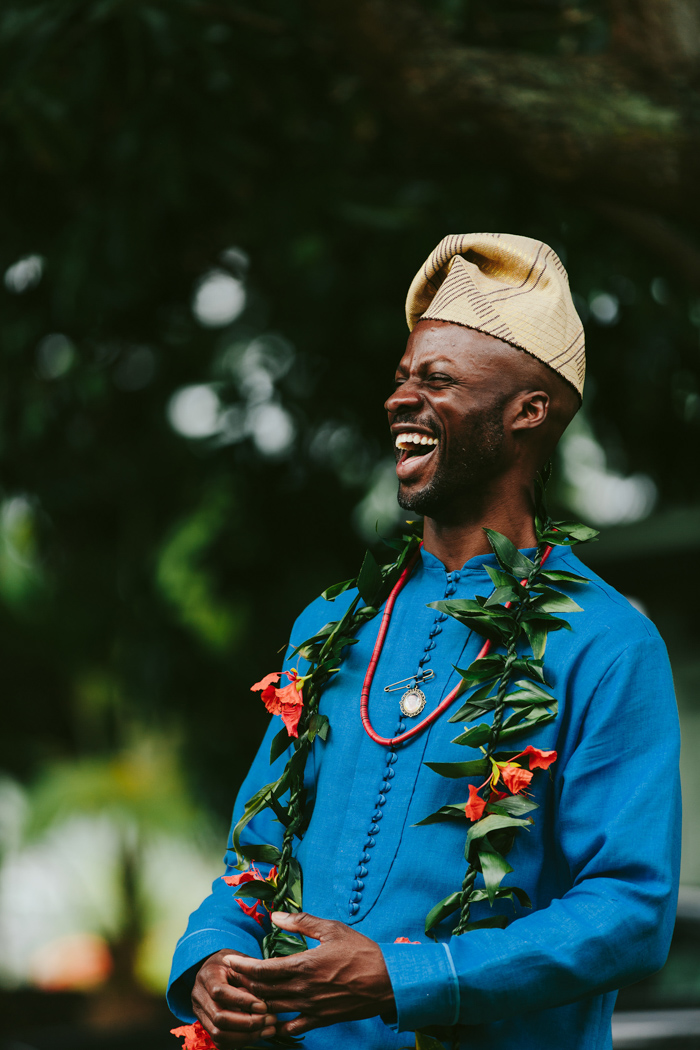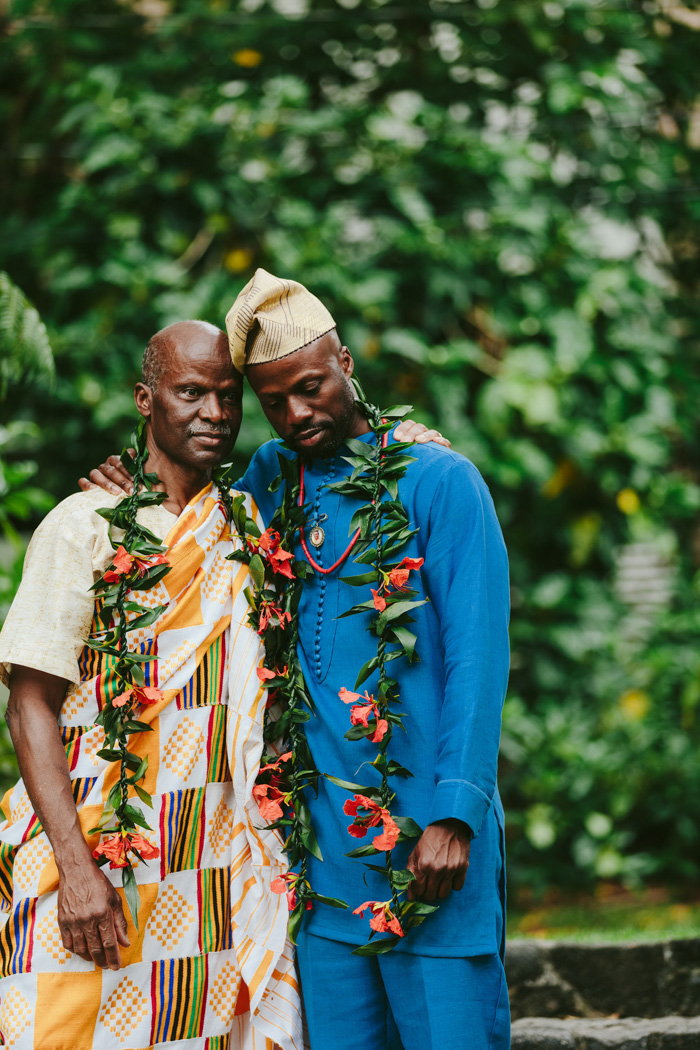 The wedding took place at a private residence; therefore, we had to book and coordinate all our needs for the wedding. Aside from rentals and catering, pretty much everything was DIY, including the flowers! I had an army of family and friends help me ship loads of supplies from NYC, forage, spray paint, and glitter glue. You name it, we did it! My family handmade the special leis we all wore, including the beautiful strand of crown flowers that I had roped around my hand. My sister Gina also picked the red flower from the Coral Tree for Aki's lei because it was a flower he remembered from his childhood in Sierra Leone.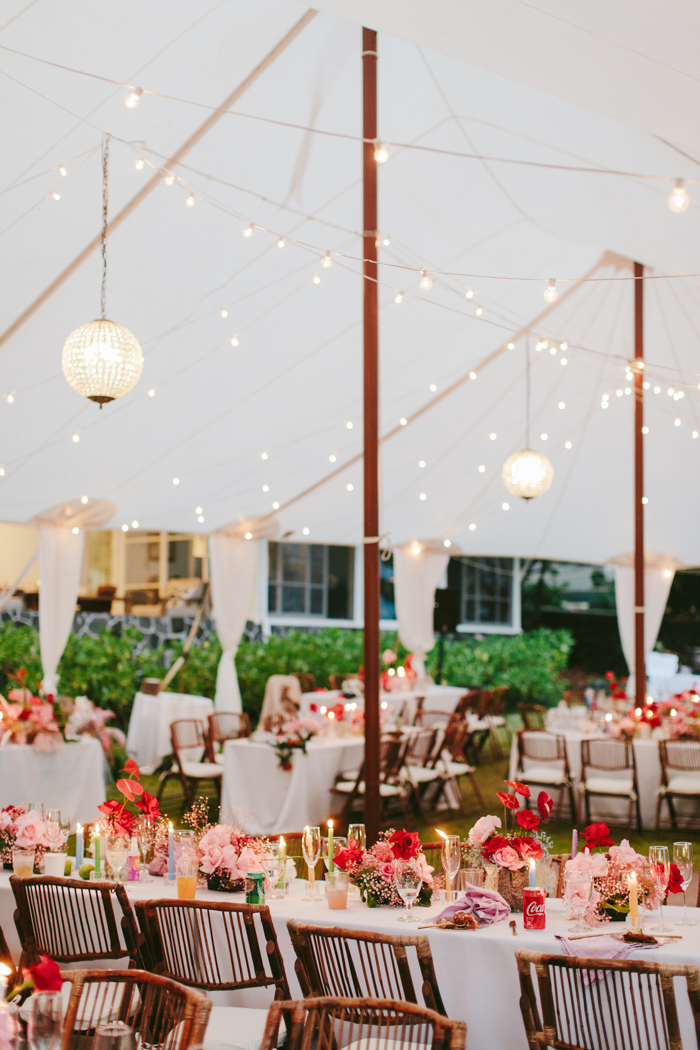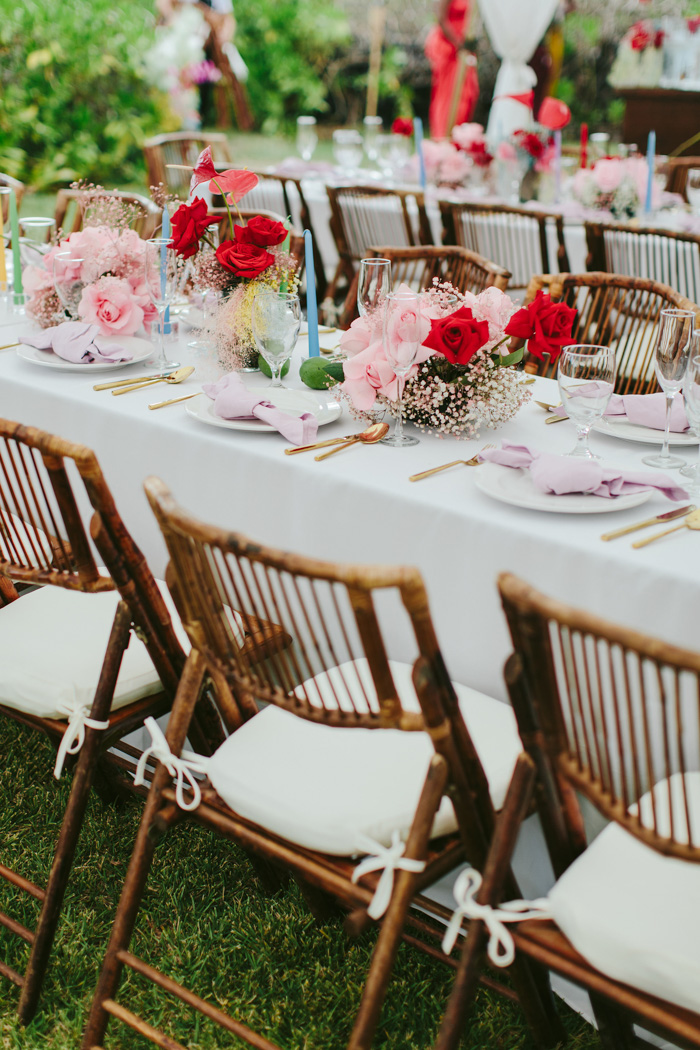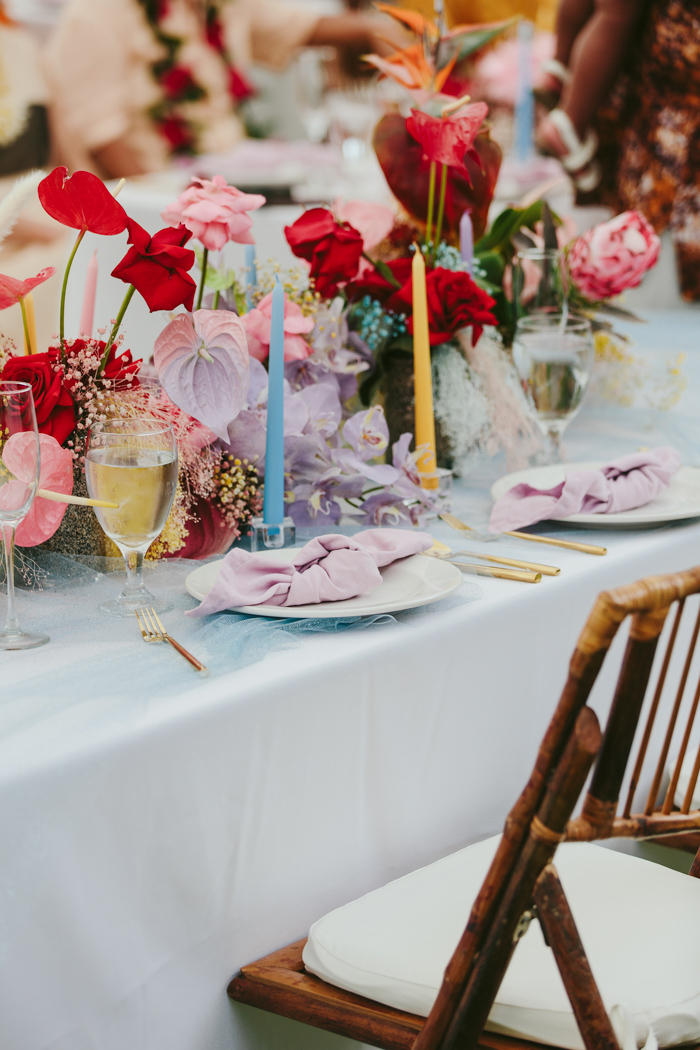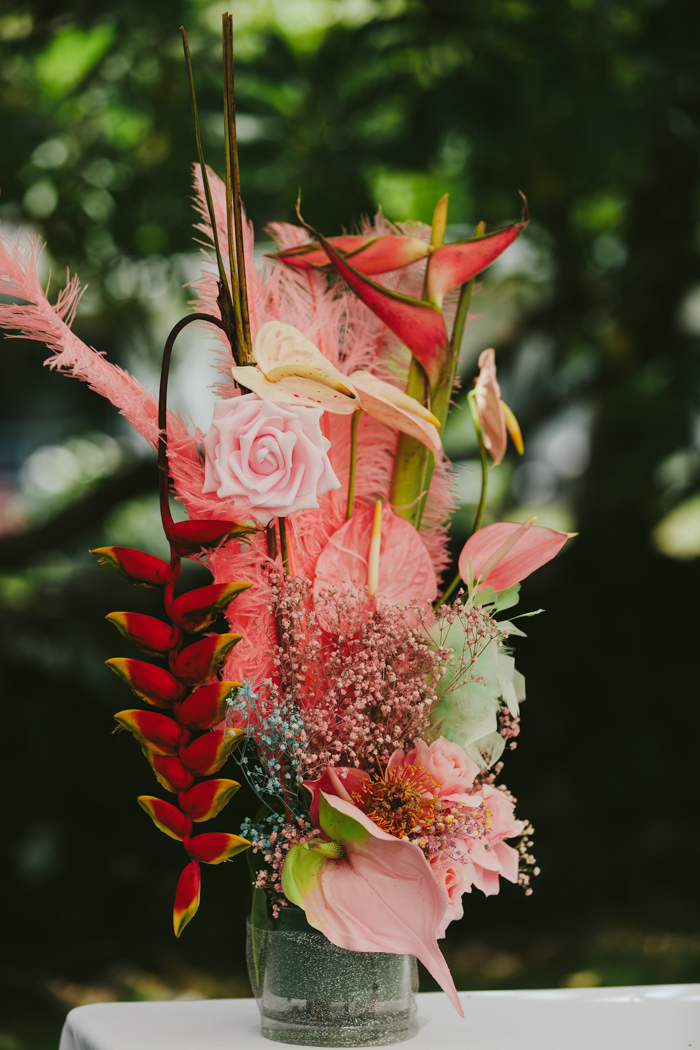 Our best advice is to take pre-marital counseling. Also, hire a great wedding day coordinator and communicate details with them thoroughly — including your biggest hopes and expectations. That way, you can be hands-off and present at the wedding. Delegate your expectations for friends and family thoroughly before the wedding. That way people are prepared and not overwhelmed – esp if it's a destination wedding. They mostly expect to be on vacation but if you need help, they'll most likely want to help but just need to know in advance.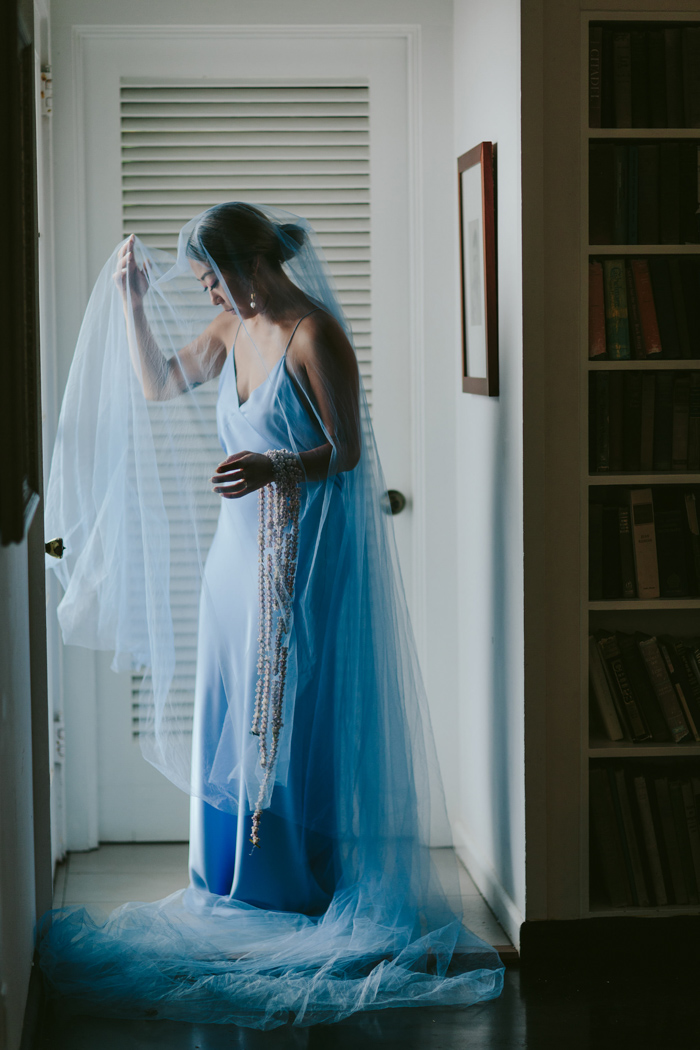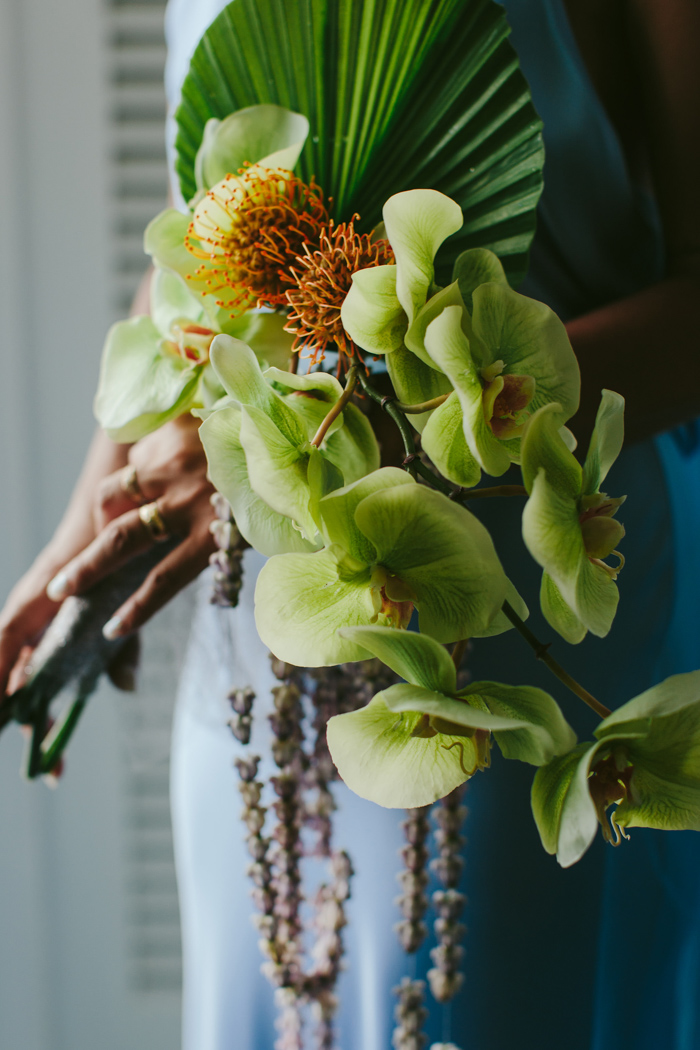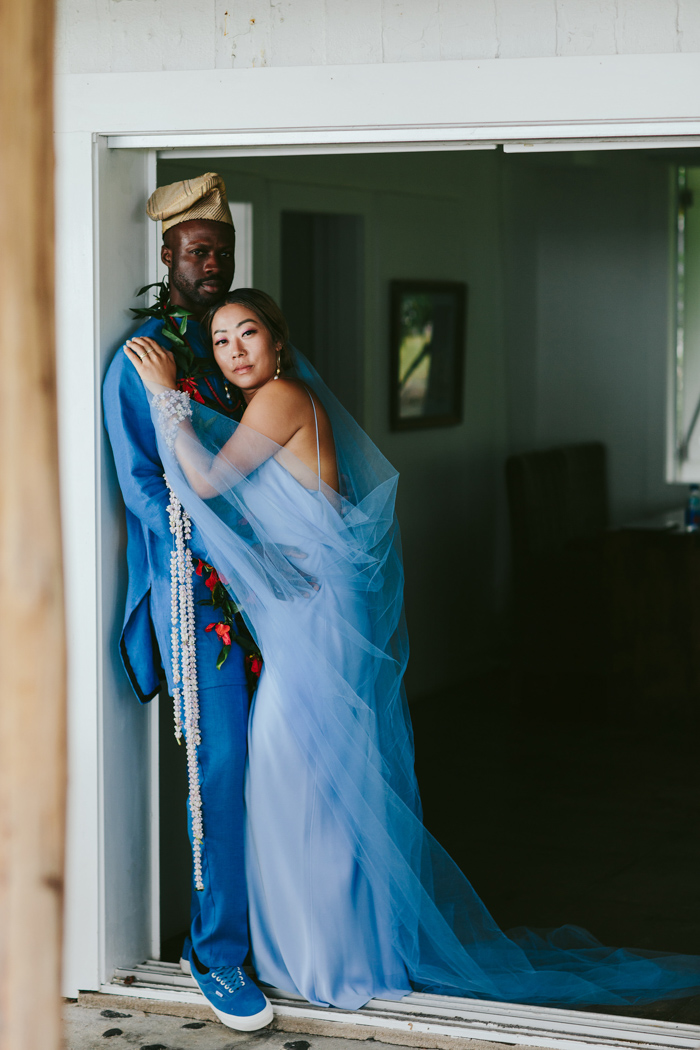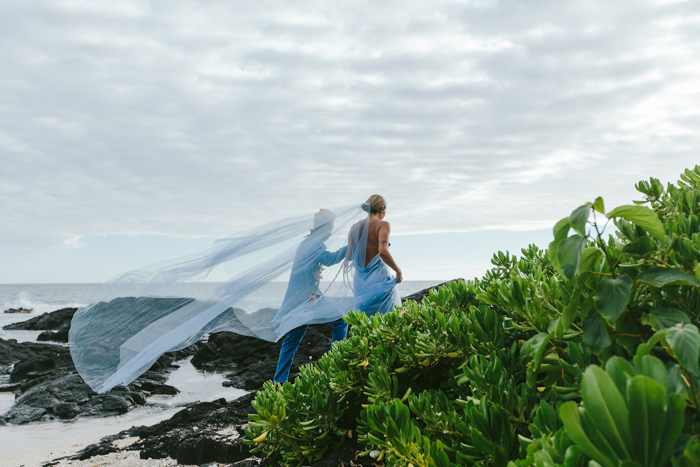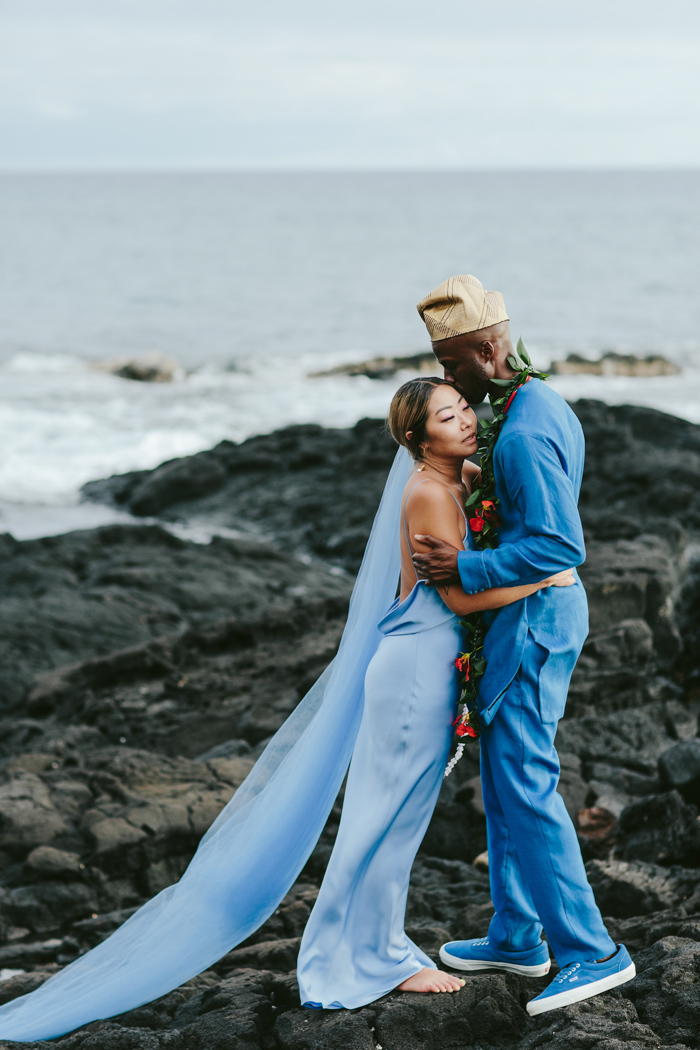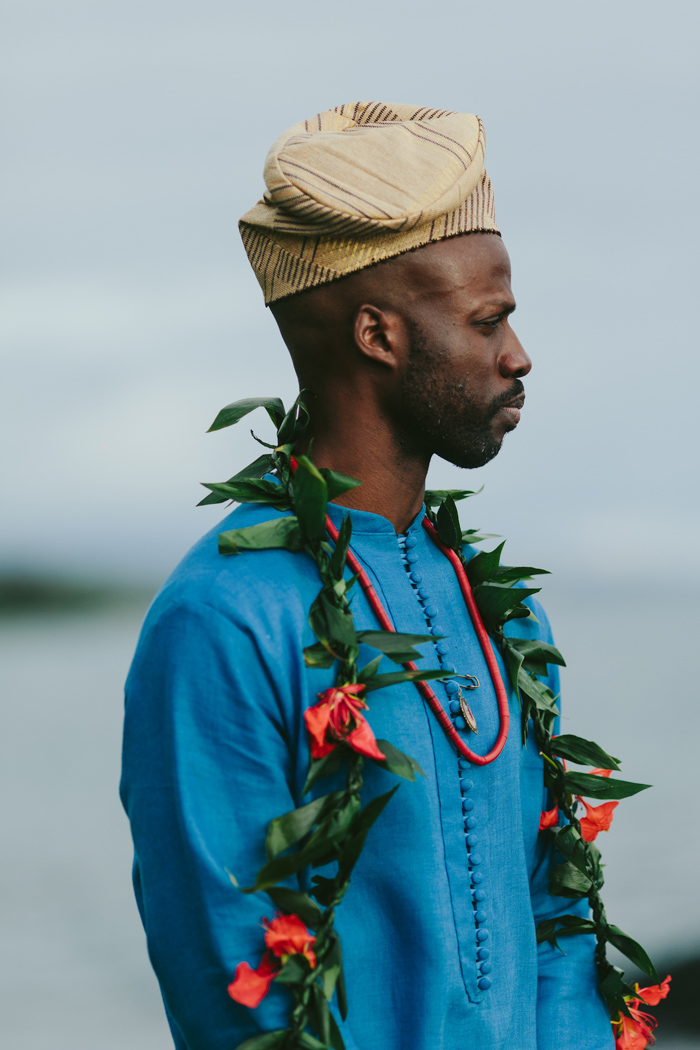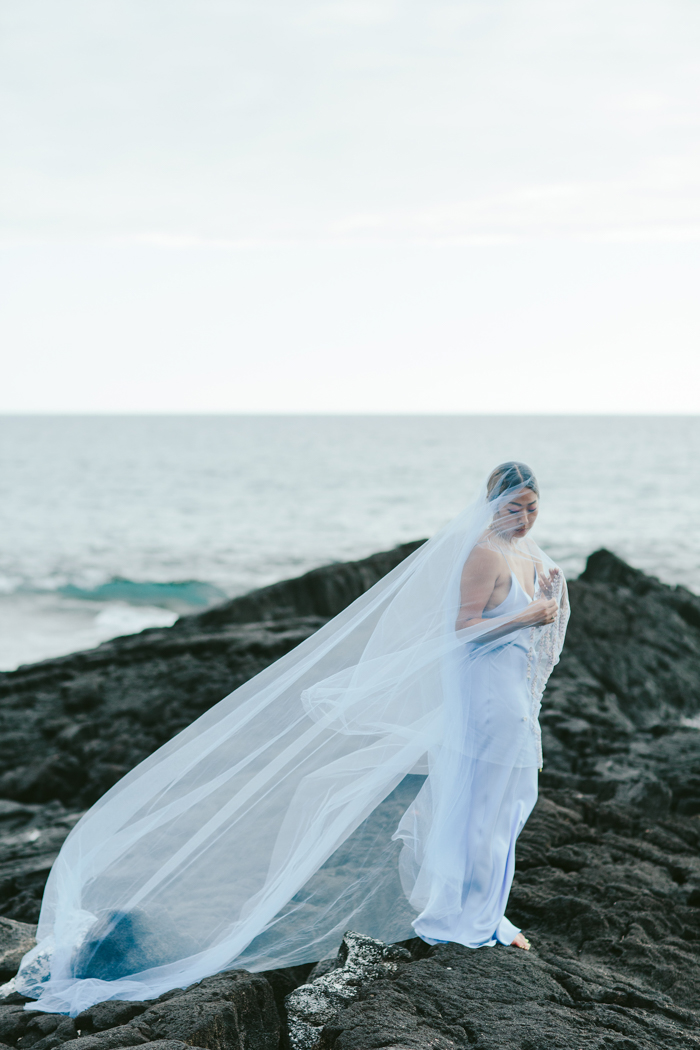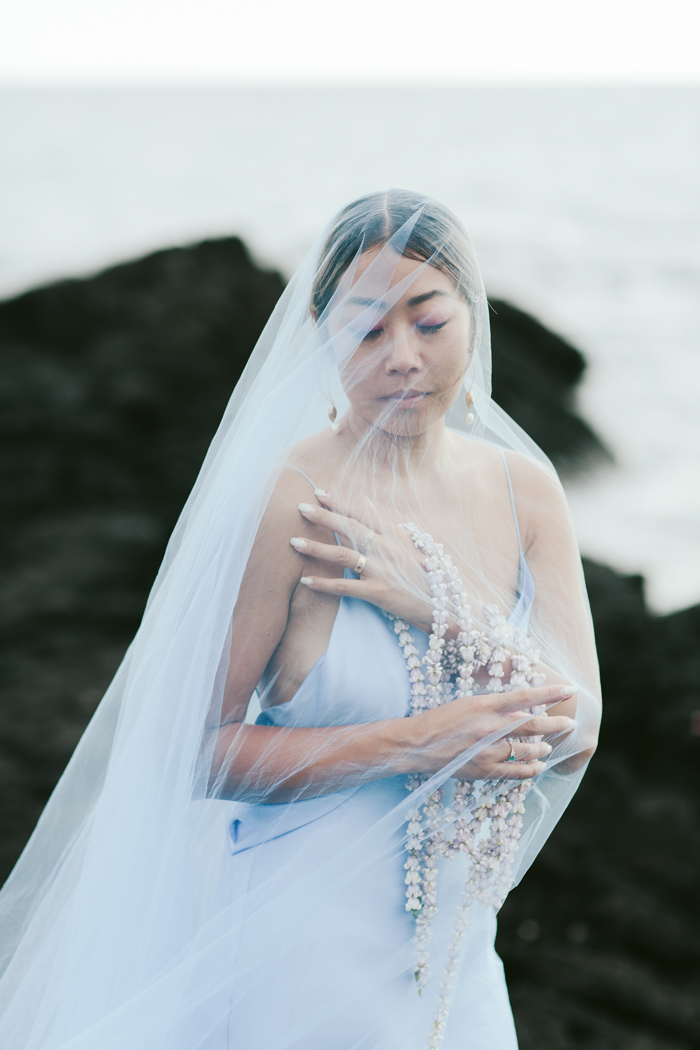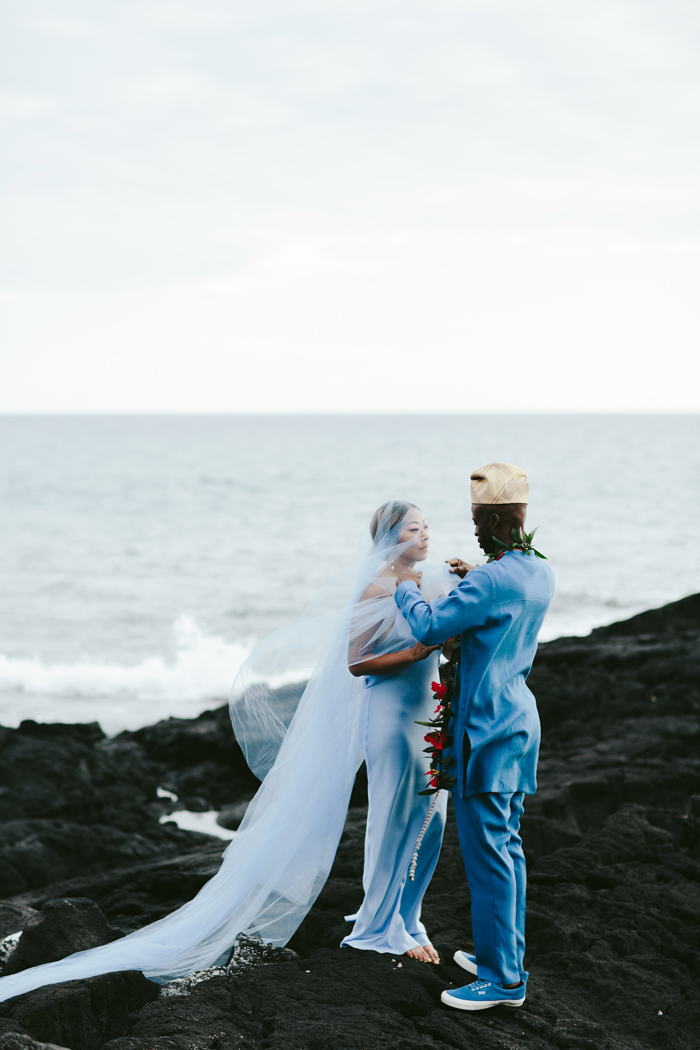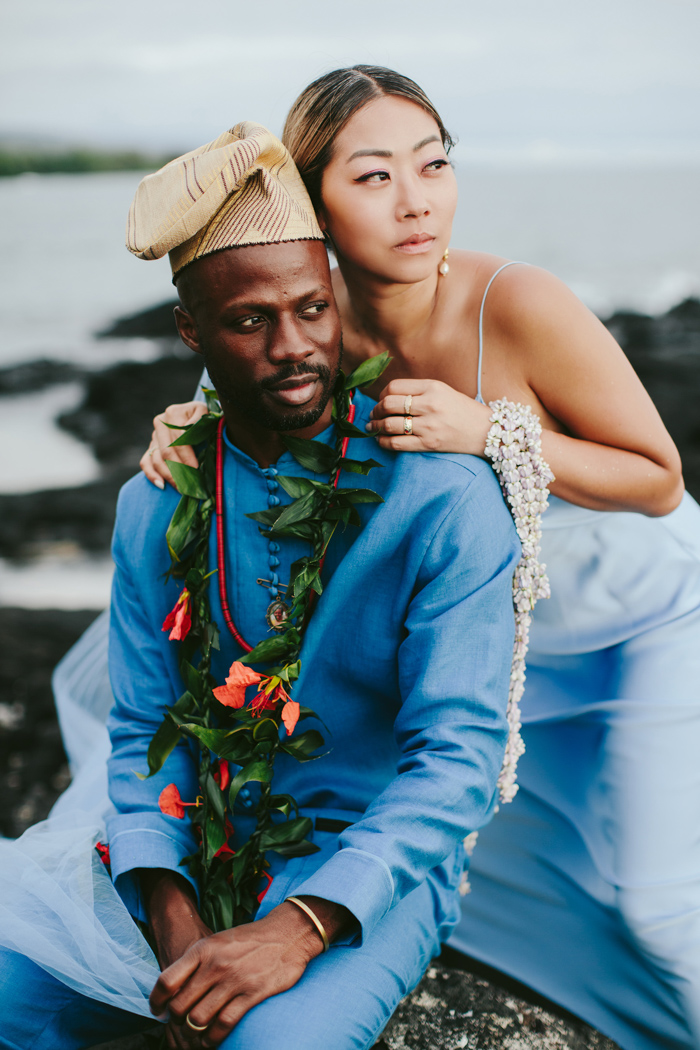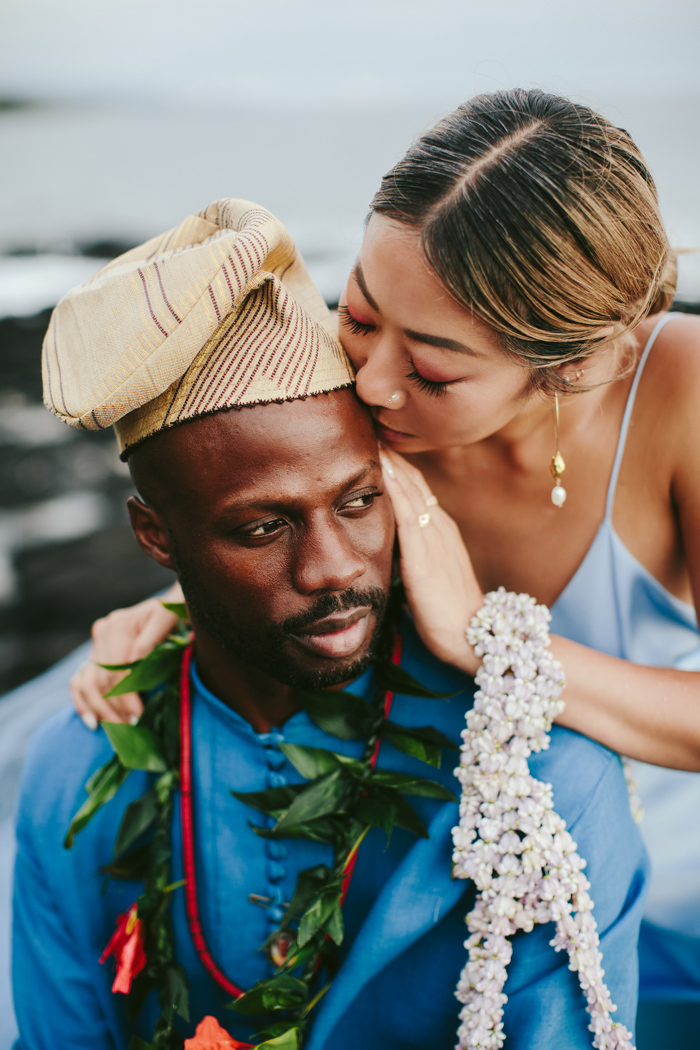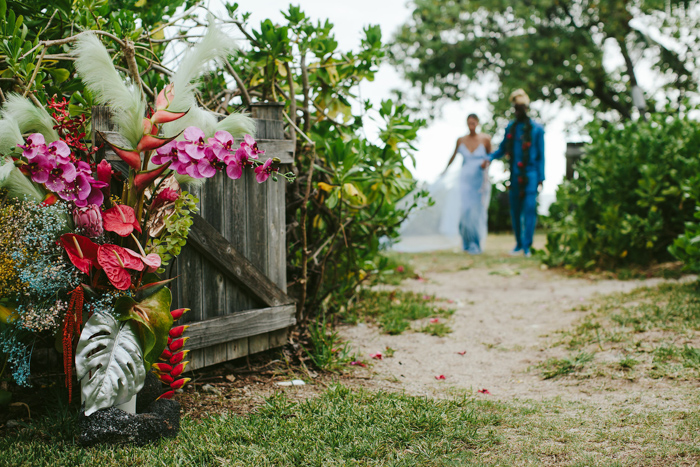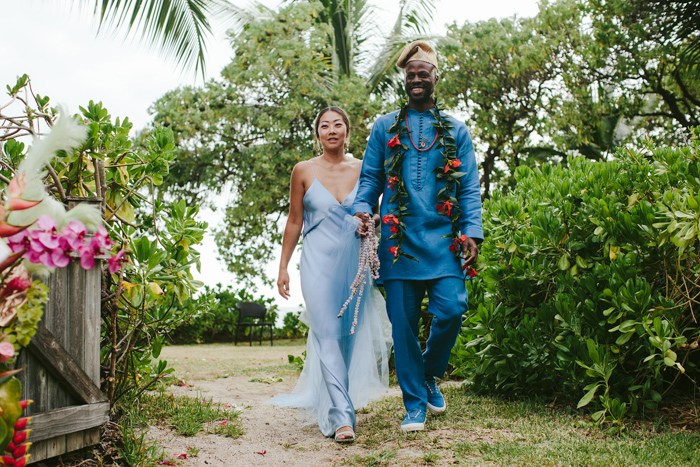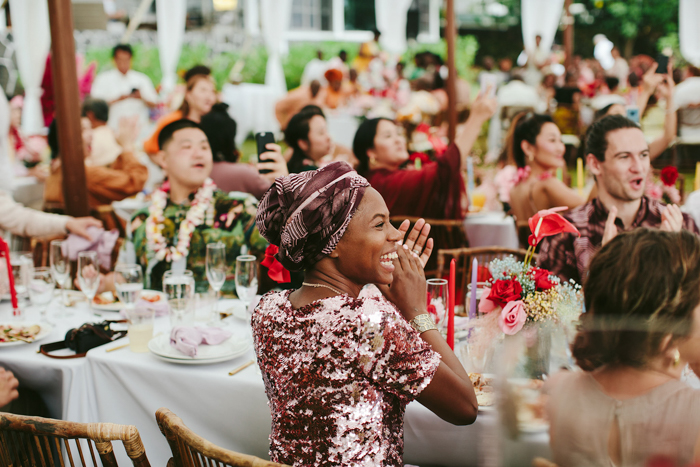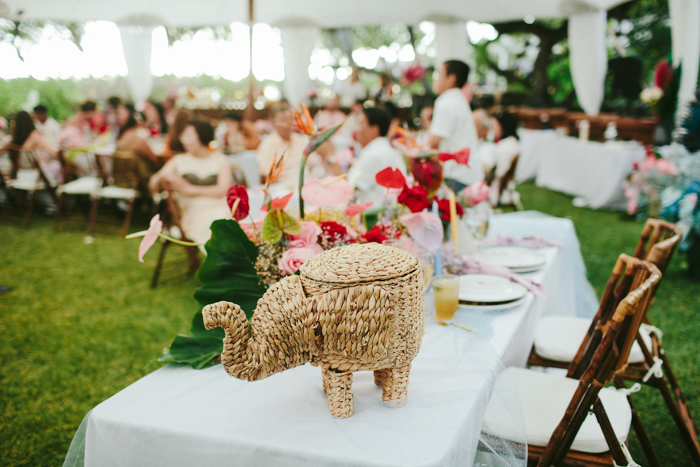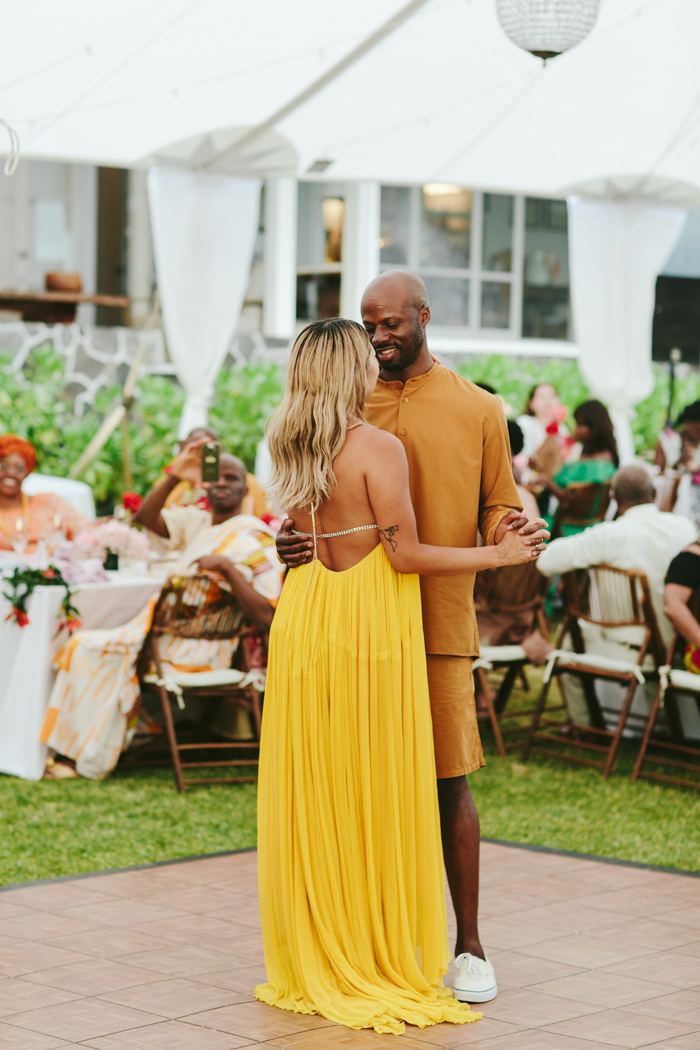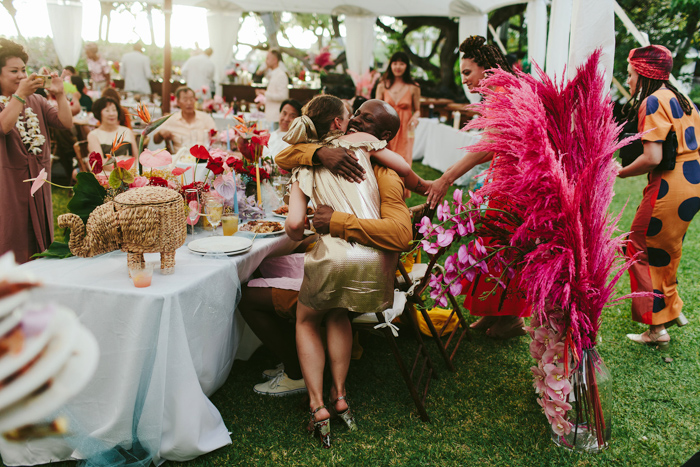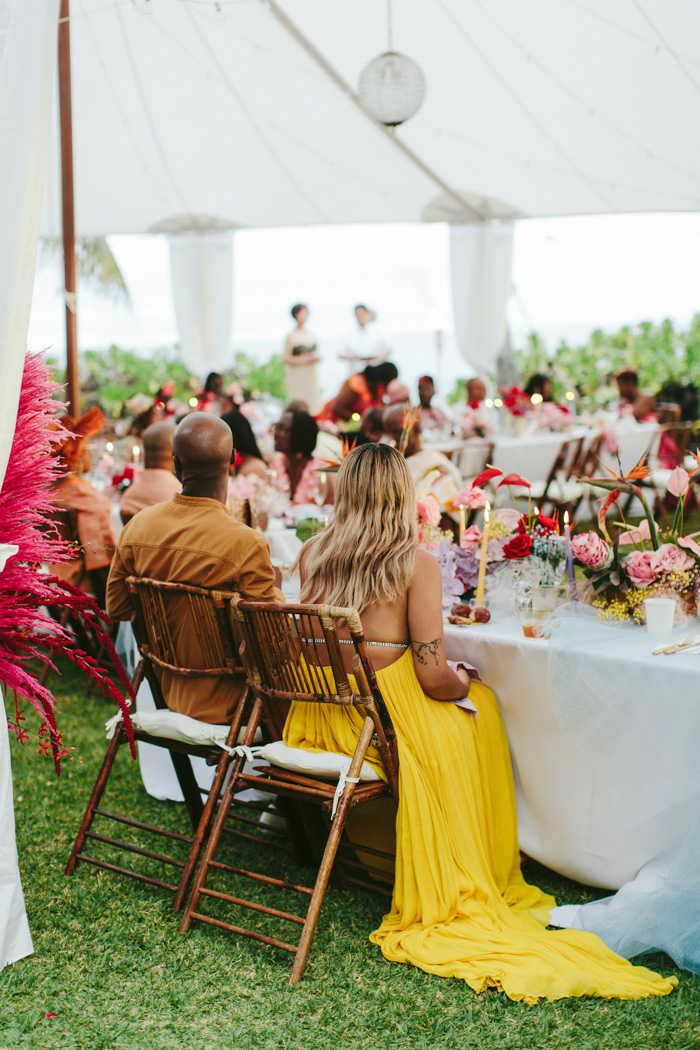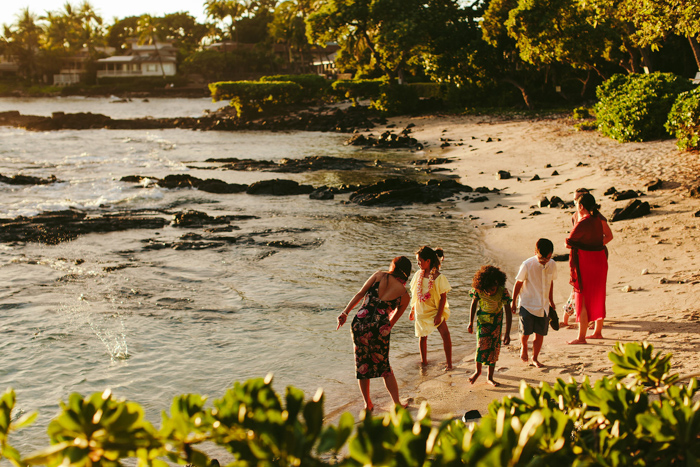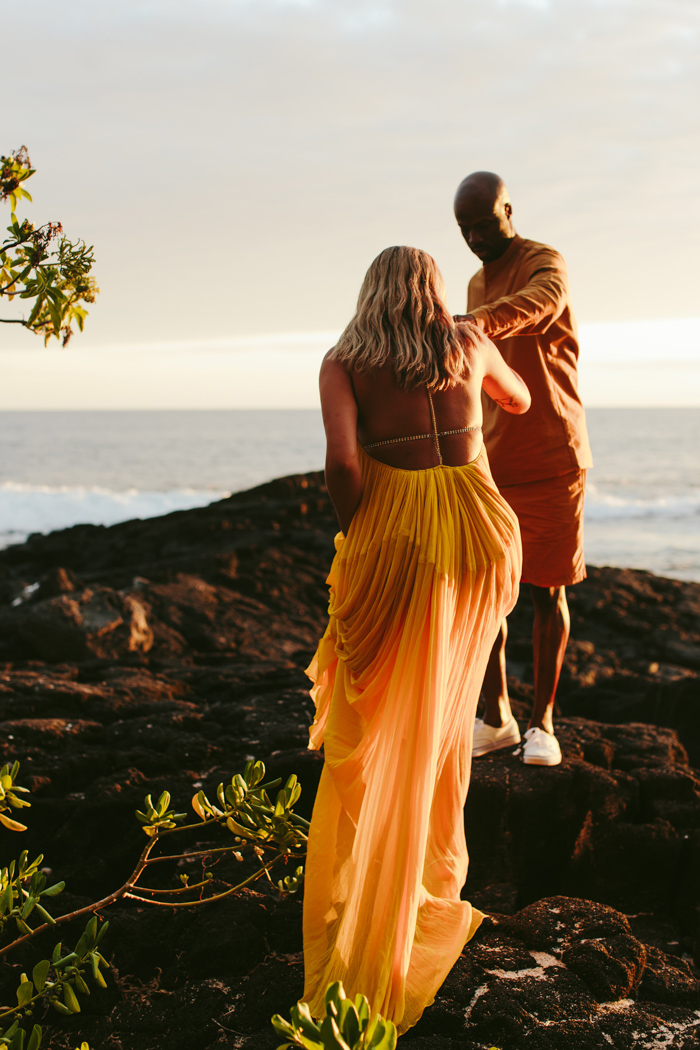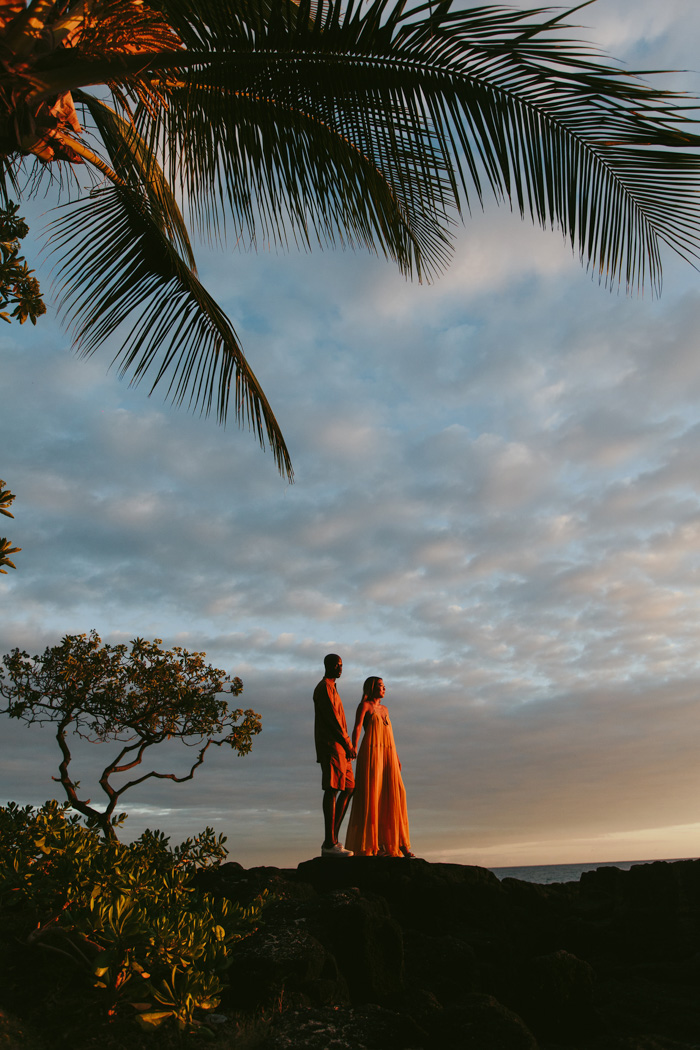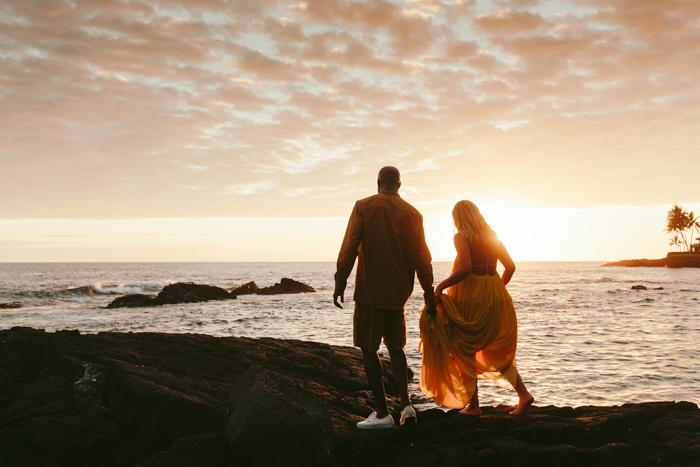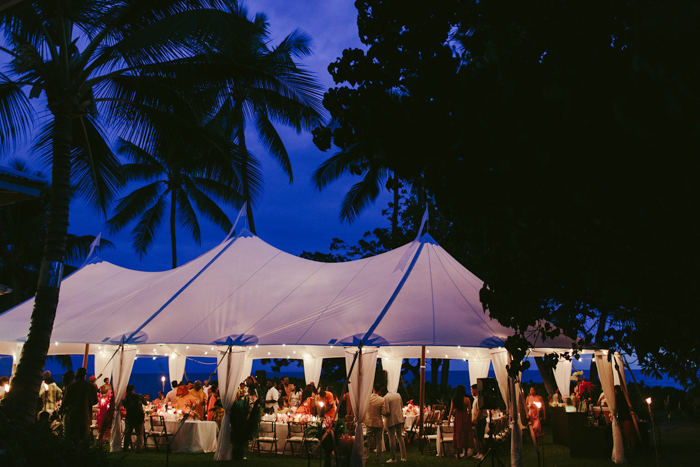 Congratulations to Yoon and Aki, and a special thanks to Junebug member Melia Lucida for sharing this lovely Kona wedding! Want more Hawaiian wedding magic? This wedding at The Pearl Hotel blends mid-century style with Hawaiian vibes!