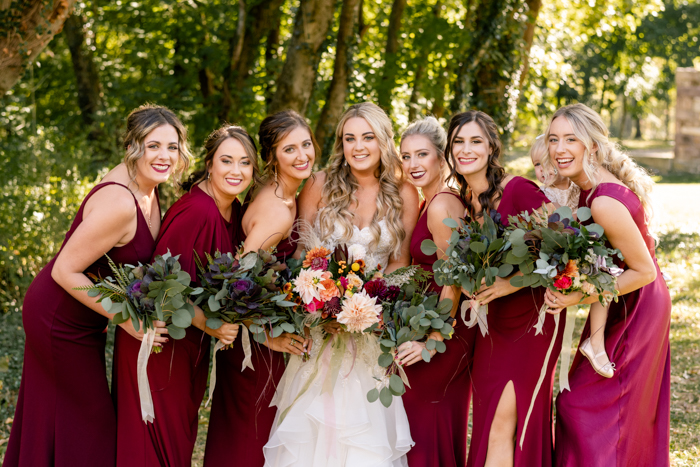 Where are our flower lovers at? Morgan and Peyton's day at Historic Shady Lane was an vibrant, botanical wedding dream! We are absolutely obsessed with the romantic, floral wonderland Lancaster Flower Co. and Peachy Keen Event Rentals and Design created for this sweet Pennsylvania wedding day. You're sure to fall in love with the mix of the bridesmaids' burgundy dresses with flowers in hues of deep purple, bright coral, and lots of green, of course! This day shows you don't have to go the "traditional" route when it comes to choosing only a few colors for your decor. You can truly have it all! We can't wait for you to be inspired by the amazing photographs Hannah Leigh Photography captured of Morgan and Peyton's most magical day.
The Couple:
Morgan & Peyton
The Wedding:
Historic Shady Lane, Manchester, Pennsylvania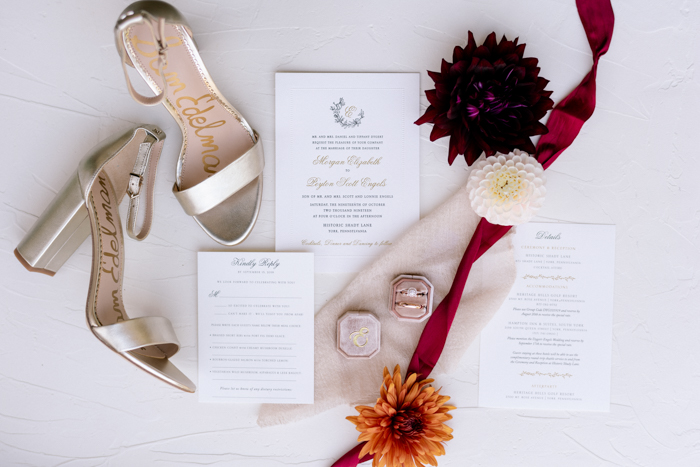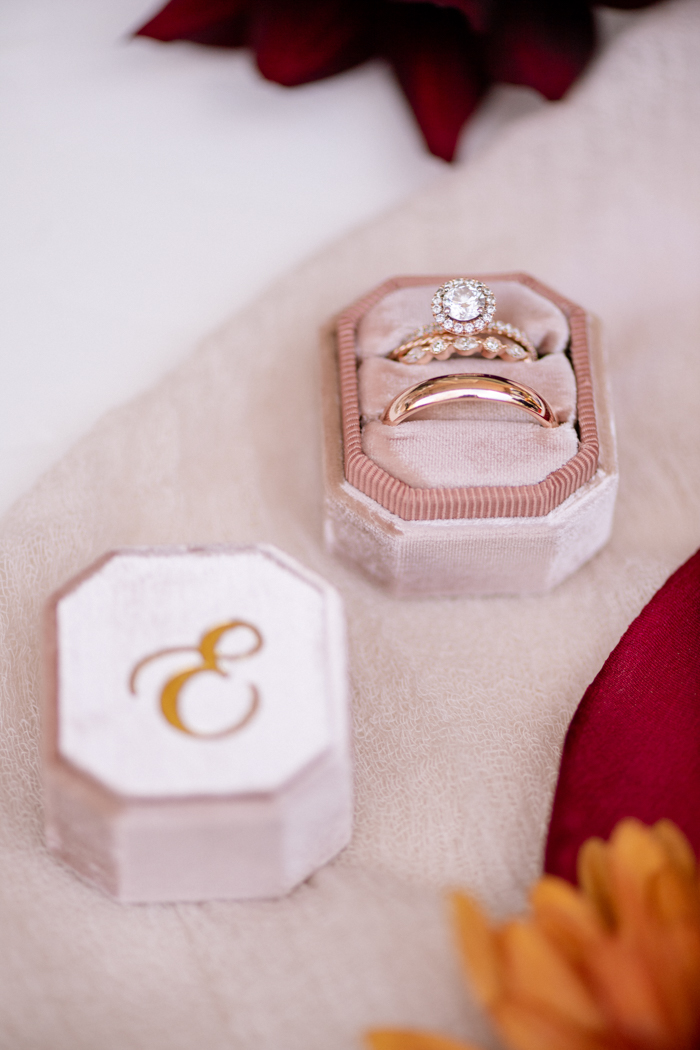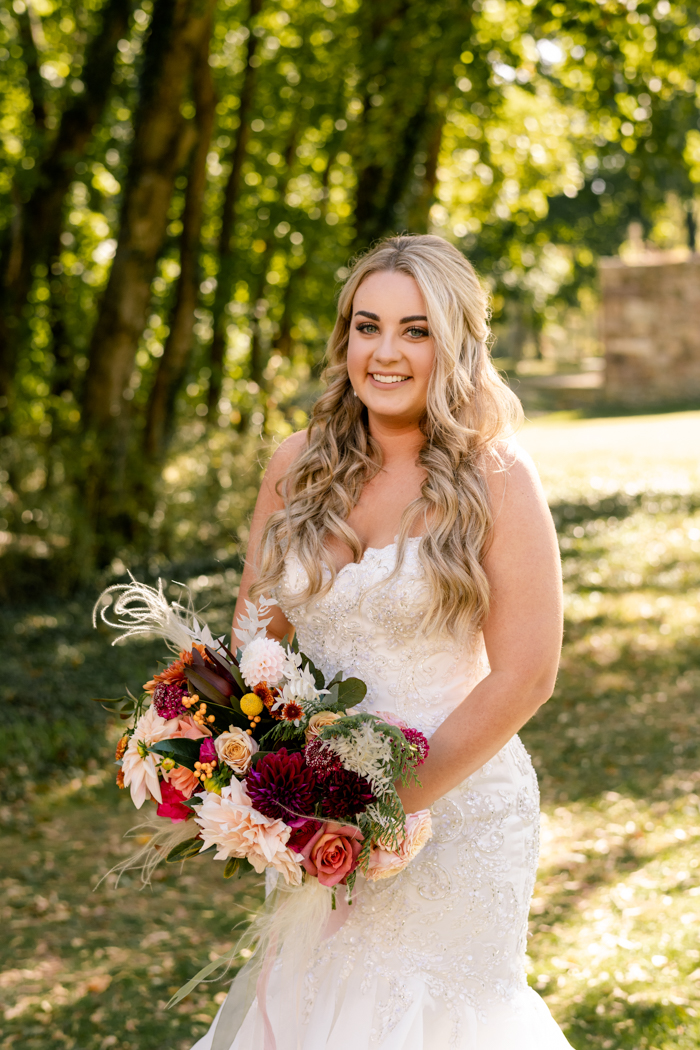 Veronica Lugo was my makeup artist and I cannot sing her praises enough. Not only is she extremely talented at makeup, she has a heart of gold and truly goes above and beyond for her brides. I had her stay for touchups throughout the day and I am so glad she was there! She did so many things to help our day run smoothly, even if they weren't what a makeup artist typically does. She is probably one of the funniest people I know!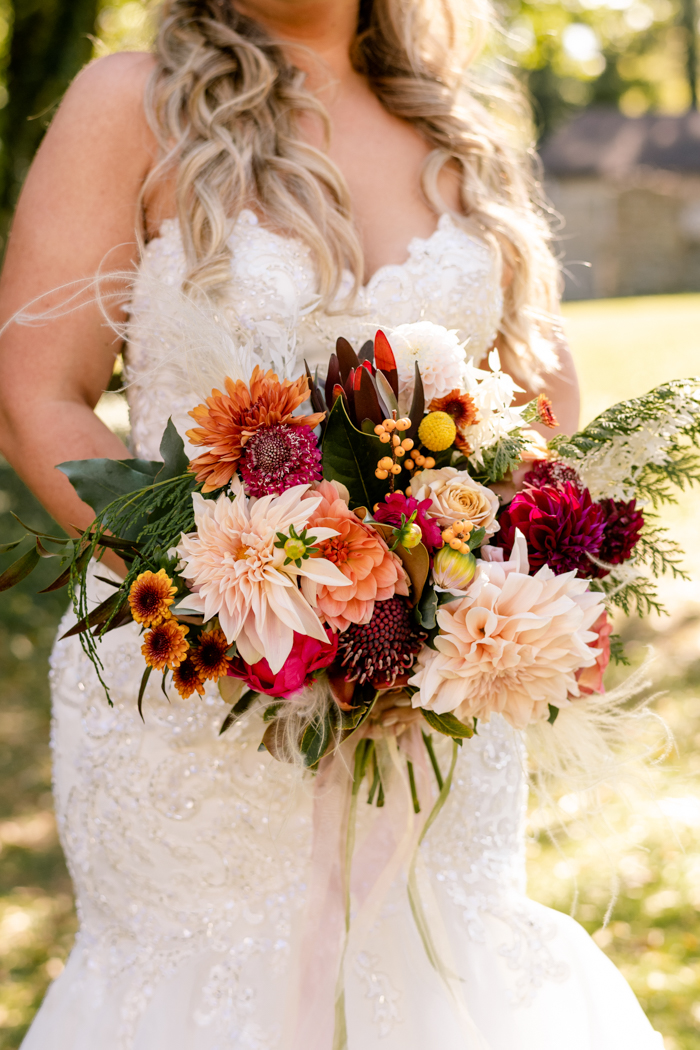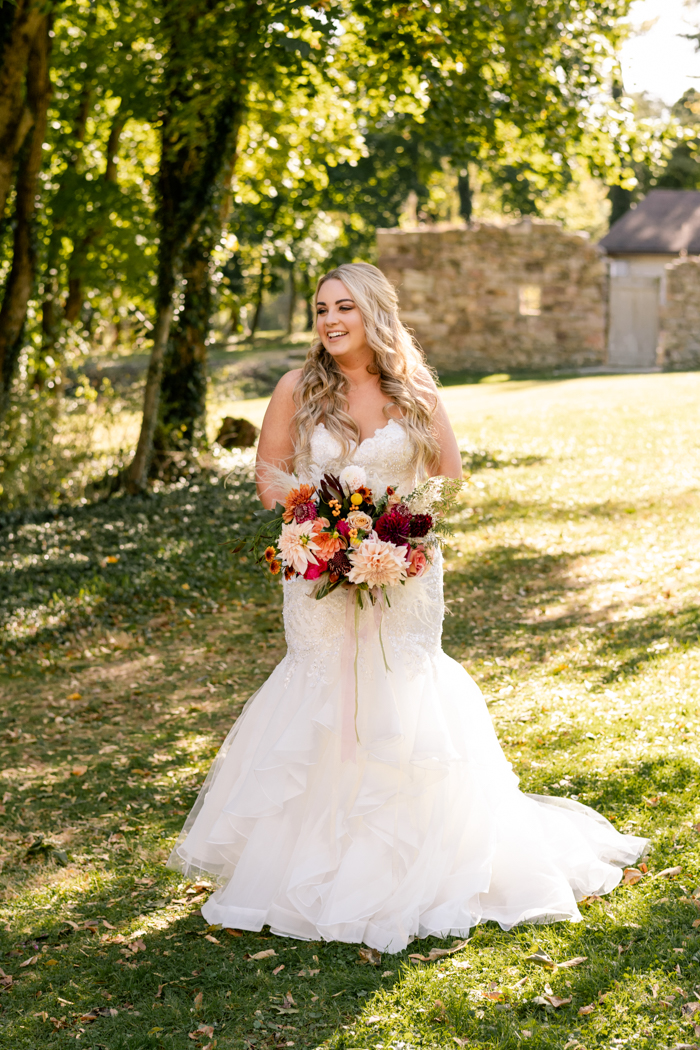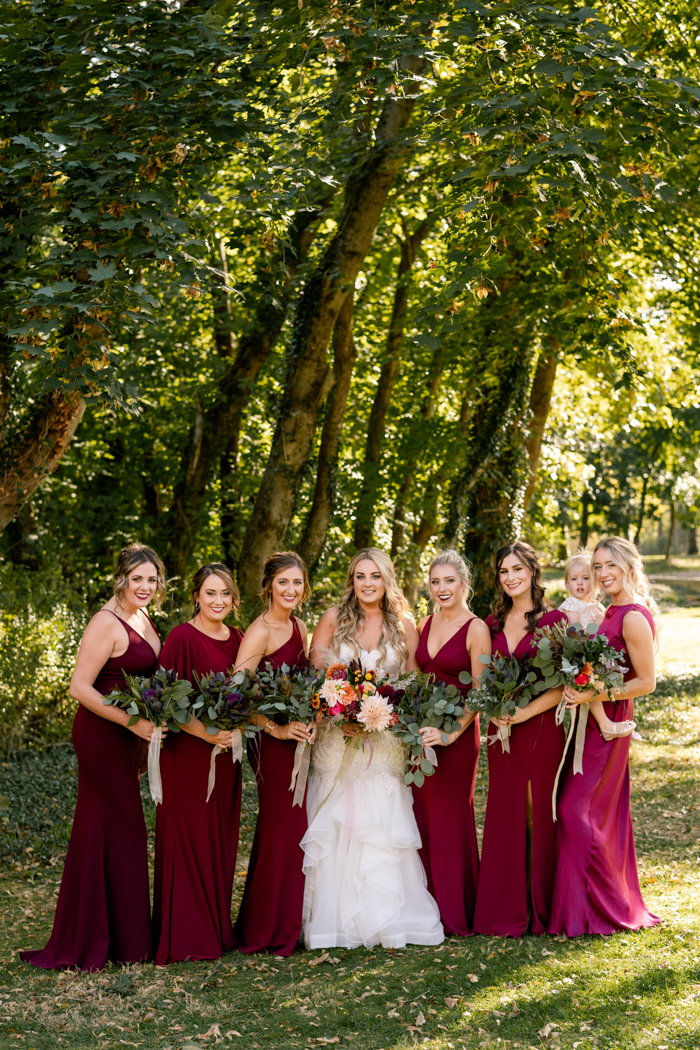 Our parents are friends and Hannah has been taking our family photos since she was in college. I knew as soon as Peyton proposed that I wanted Hannah as our photographer and I am so glad she was available. We are not picture people, and often forget to take pictures during memorable moments, but Hannah made it fun and easy. Everyone absolutely loved her and she captured so many of our favorite moments and amazing moments we didn't even know happened.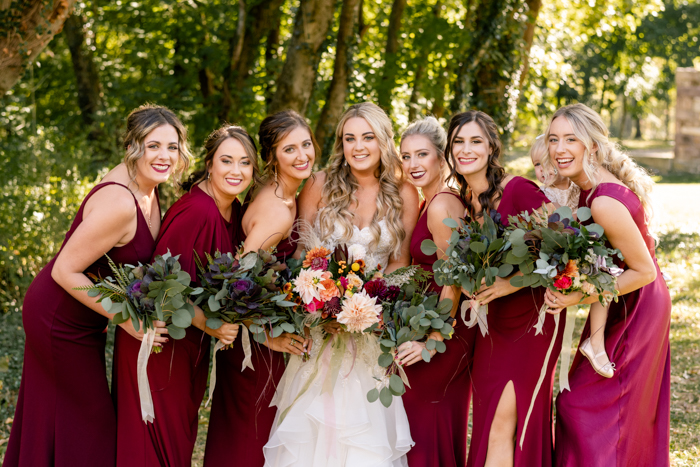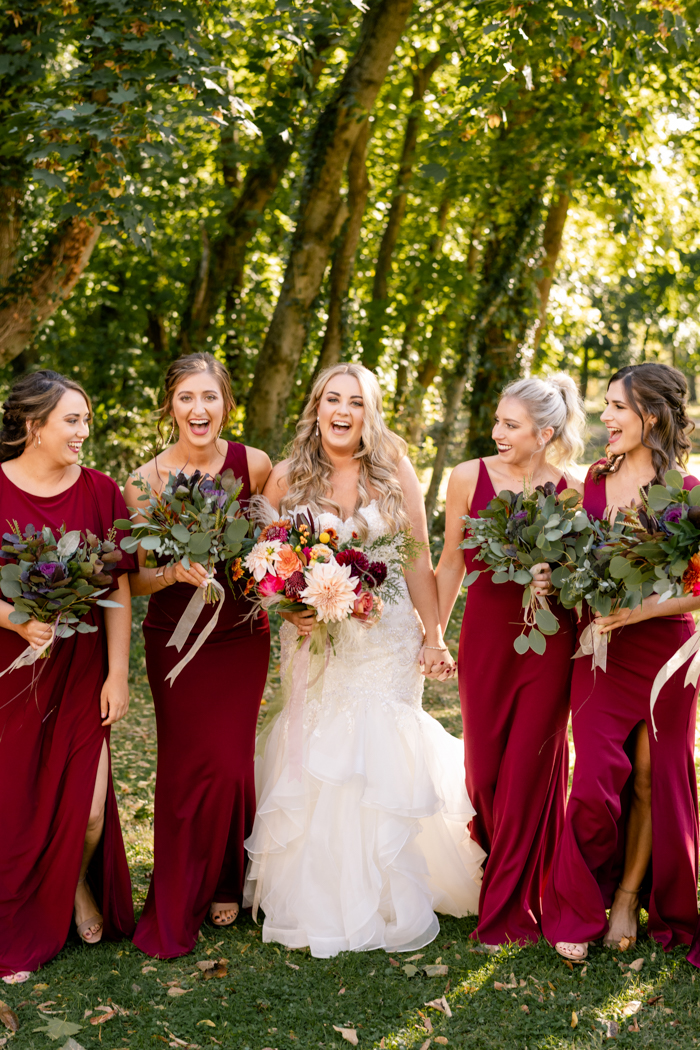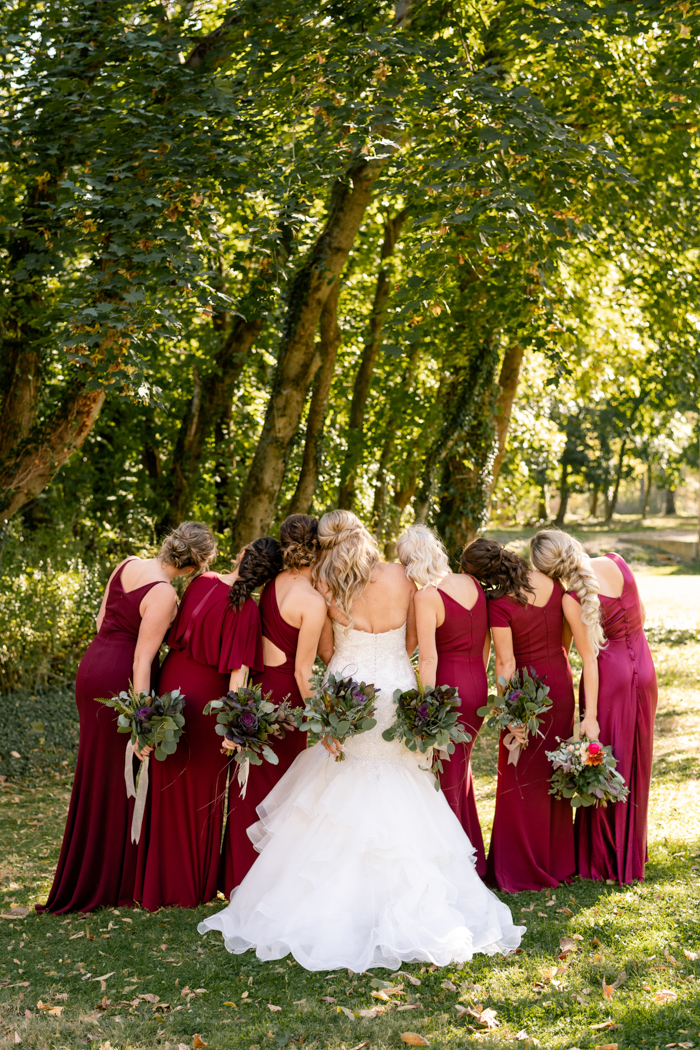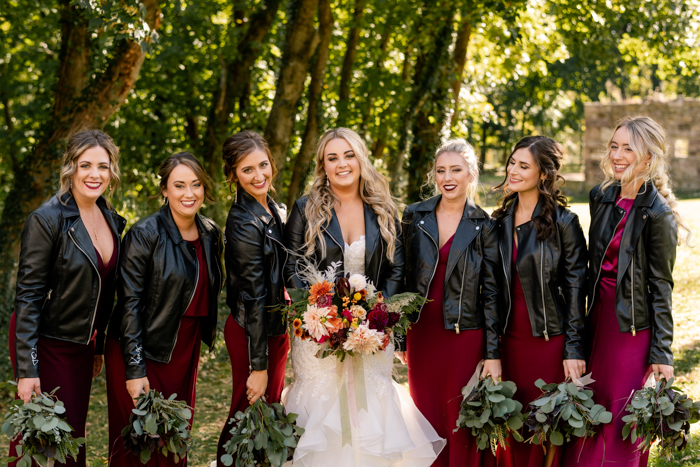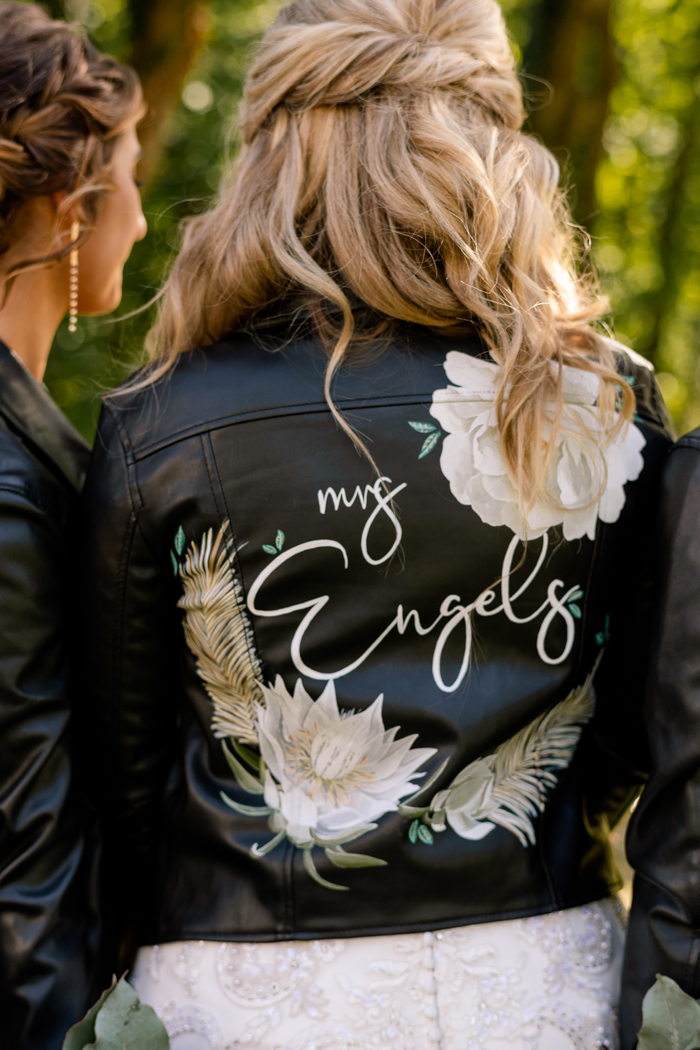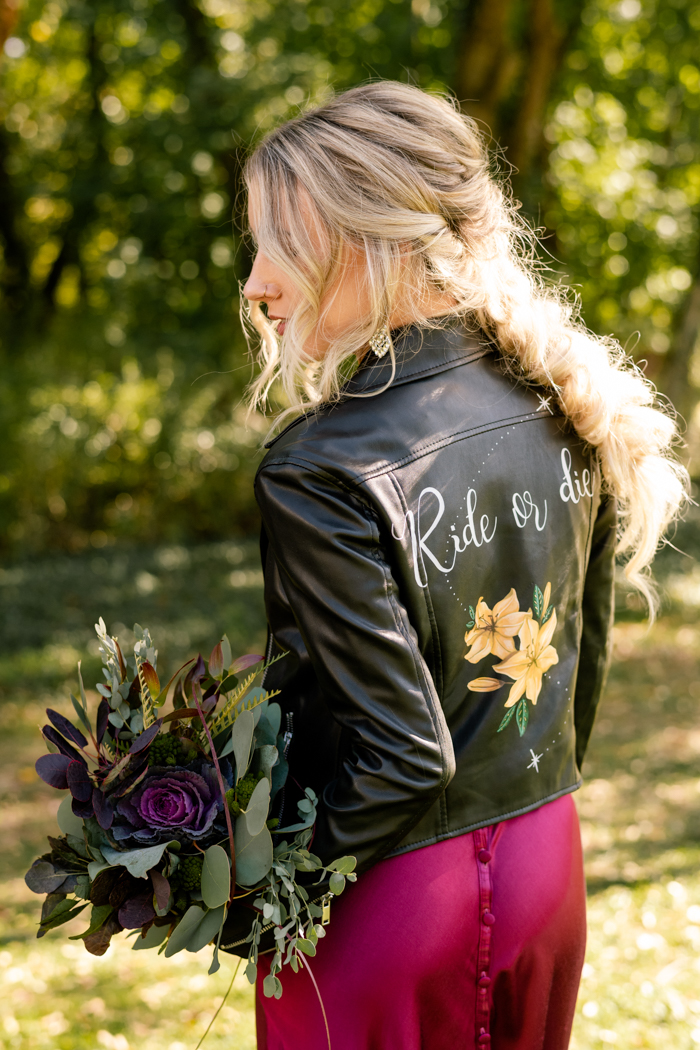 RECOMMENDED READING: Warm Up Your Wedding Look with These Cool Jackets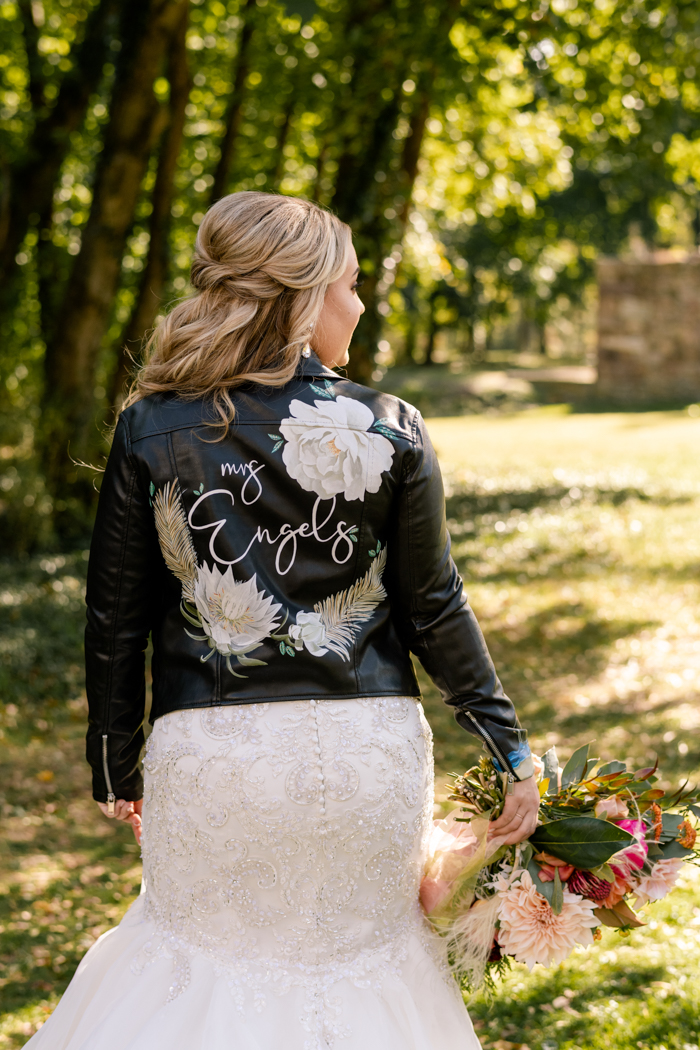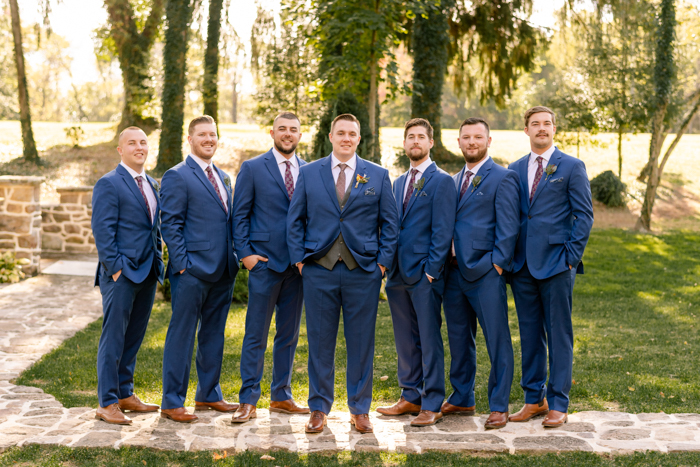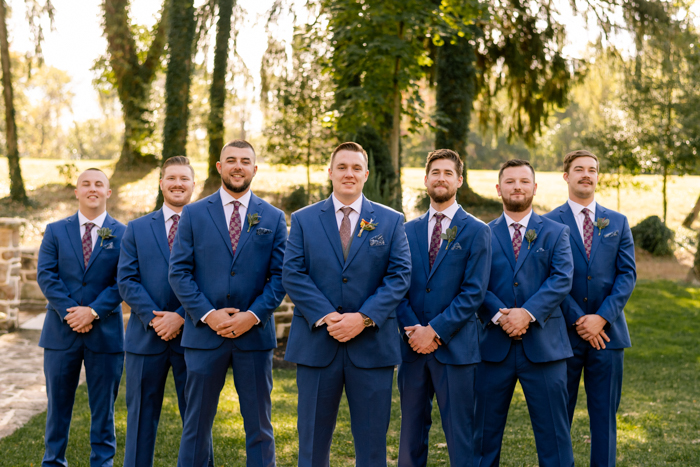 Wedding planning advice from the couple: Stay true to who you are as a couple and try not to get caught up in what is traditional or what people may think. I think it is so important to have a wedding that is meaningful to you and your guests will love that they got to see who you are as a couple. My second piece of advice is to not dwell on things not going perfectly on your wedding day. We poured our hearts into planning, but we didn't care if everything went wrong the day of, because all that mattered was that we were getting married. Enjoy your wedding day, no matter if it goes perfectly or everything goes wrong.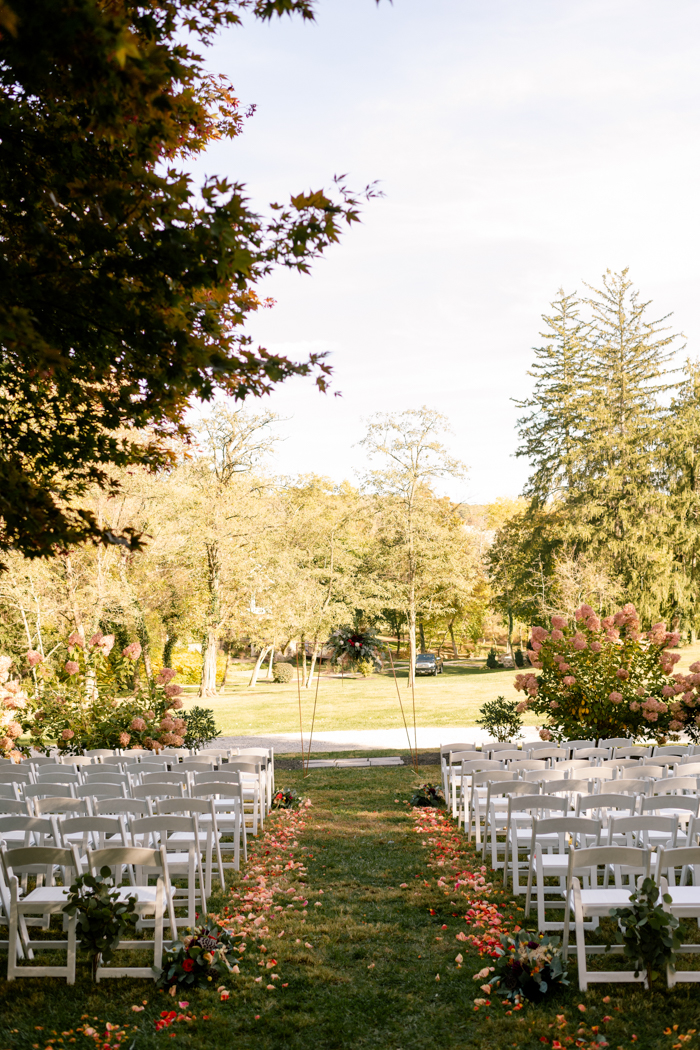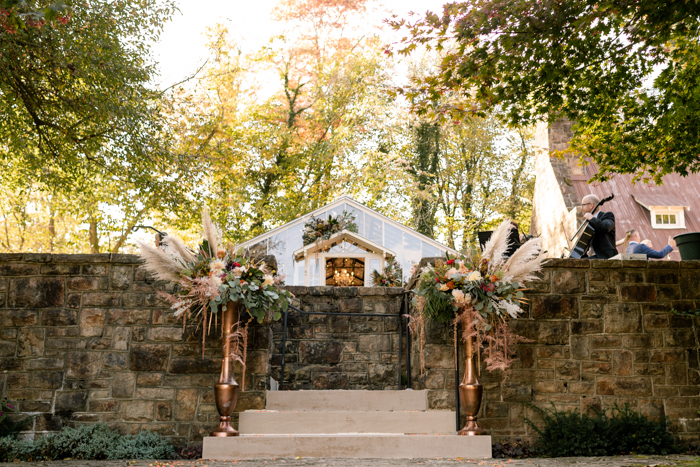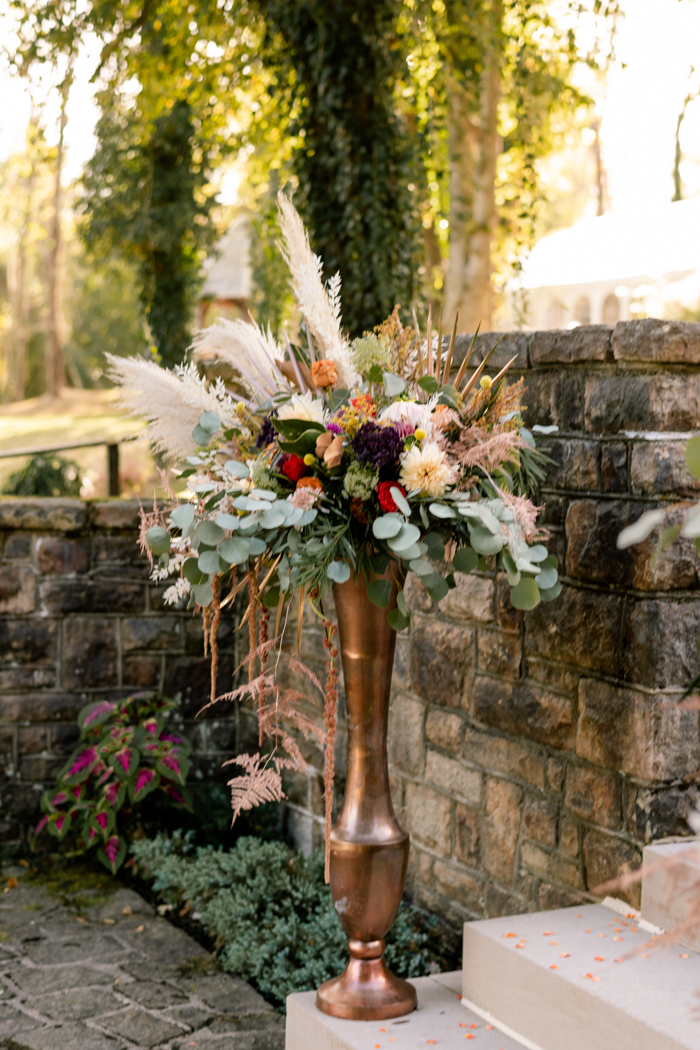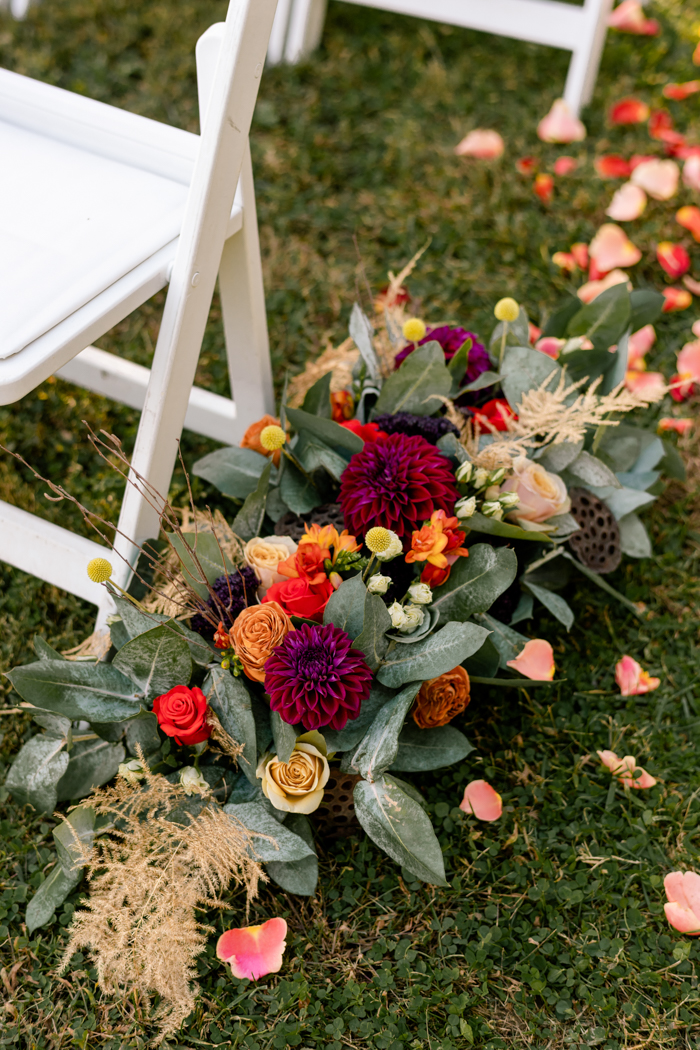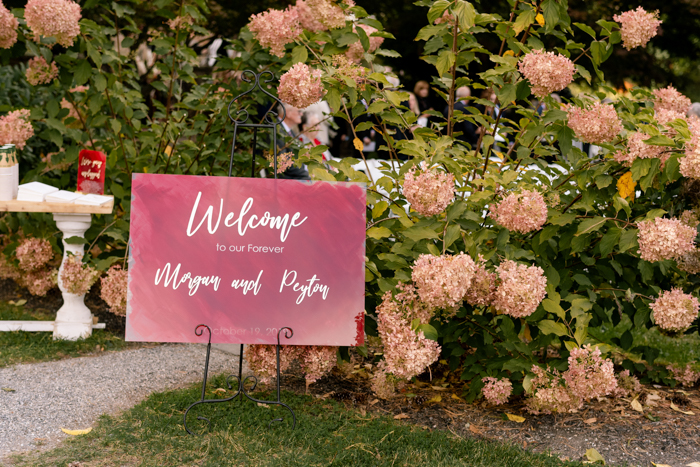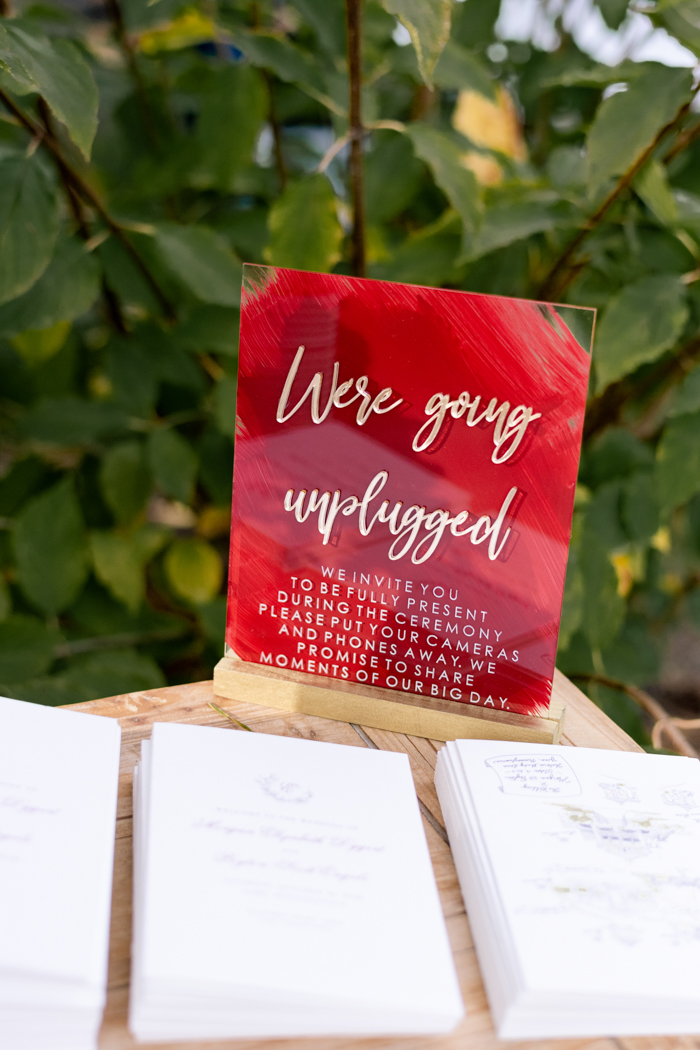 Cherrywood Strings played our ceremony music, and they played You Are My Sunshine when Harper walked down the aisle. I sing that to her every night, so that was something that was really meaningful to us. When I walked down the aisle they played Marry Me by Train and for the recessional they played Here Comes the Sun by the Beatles.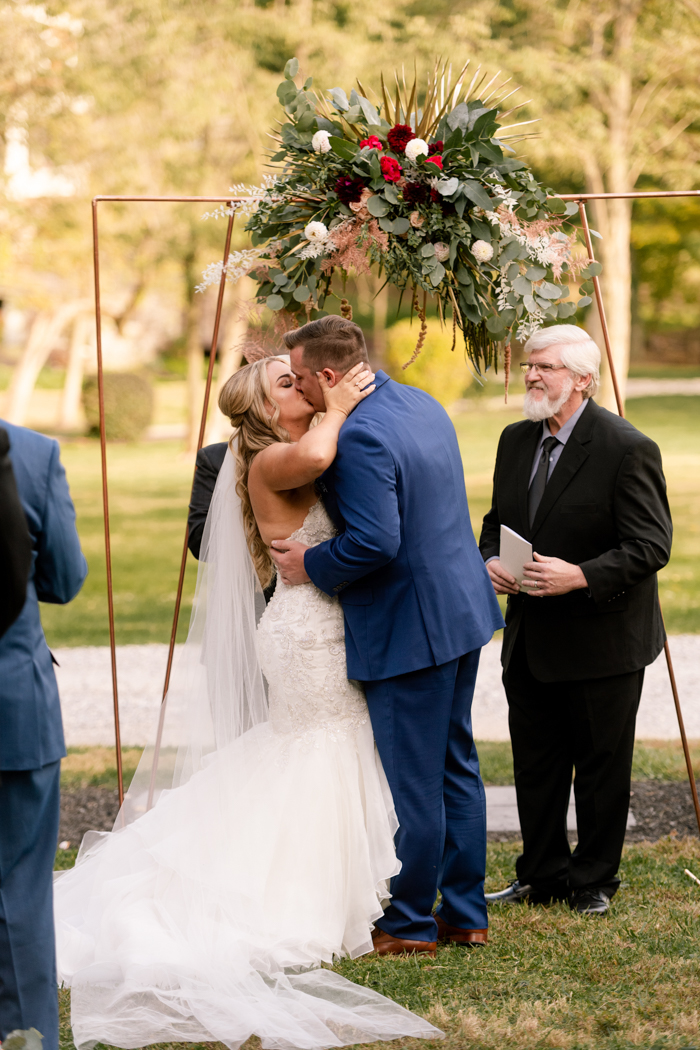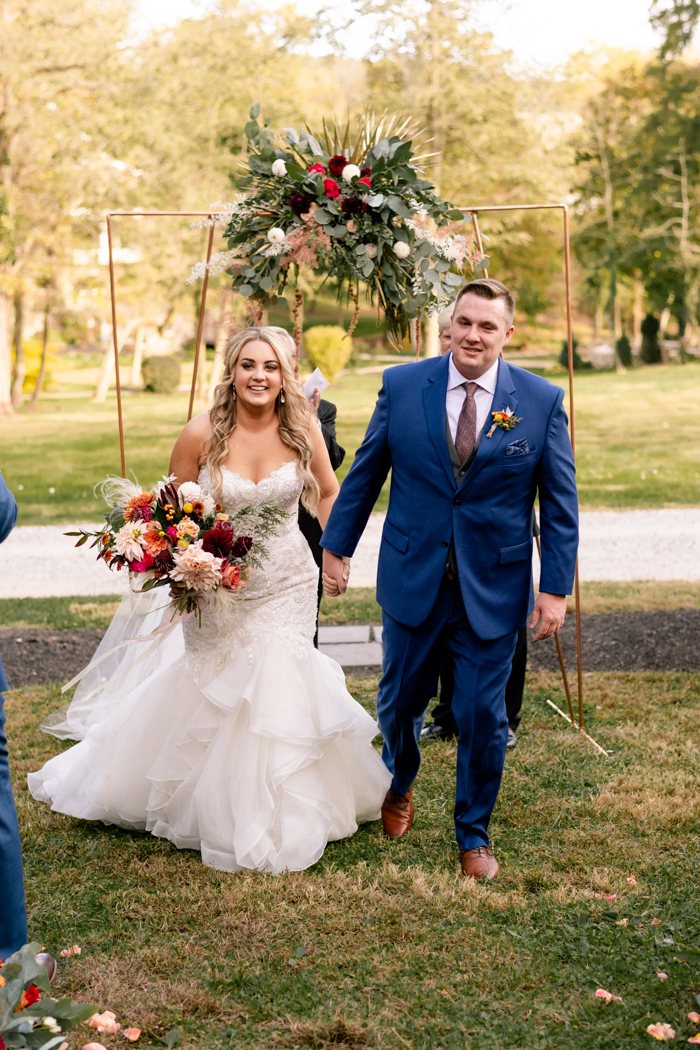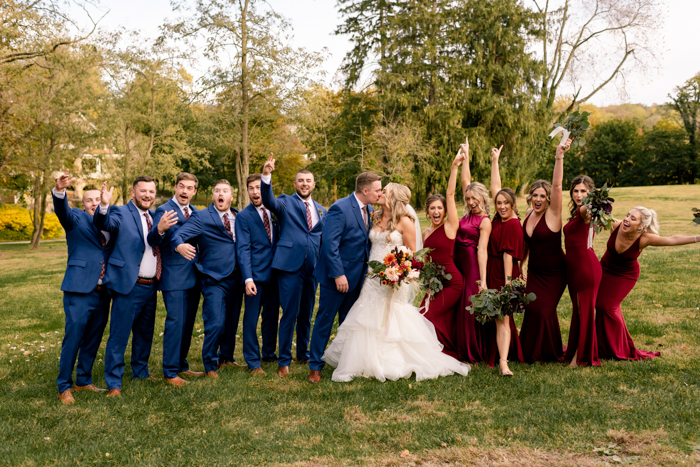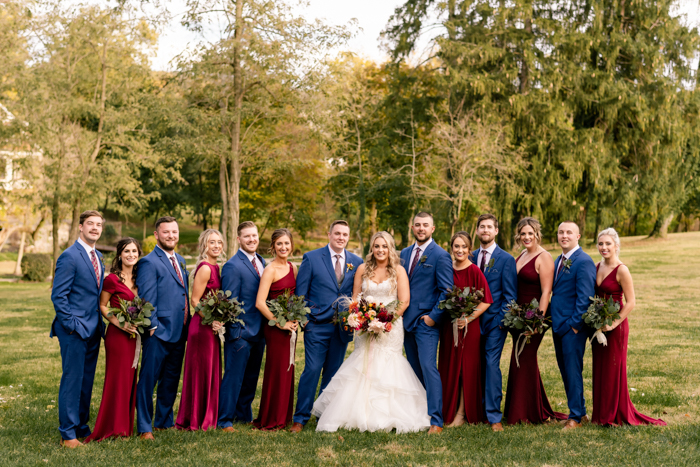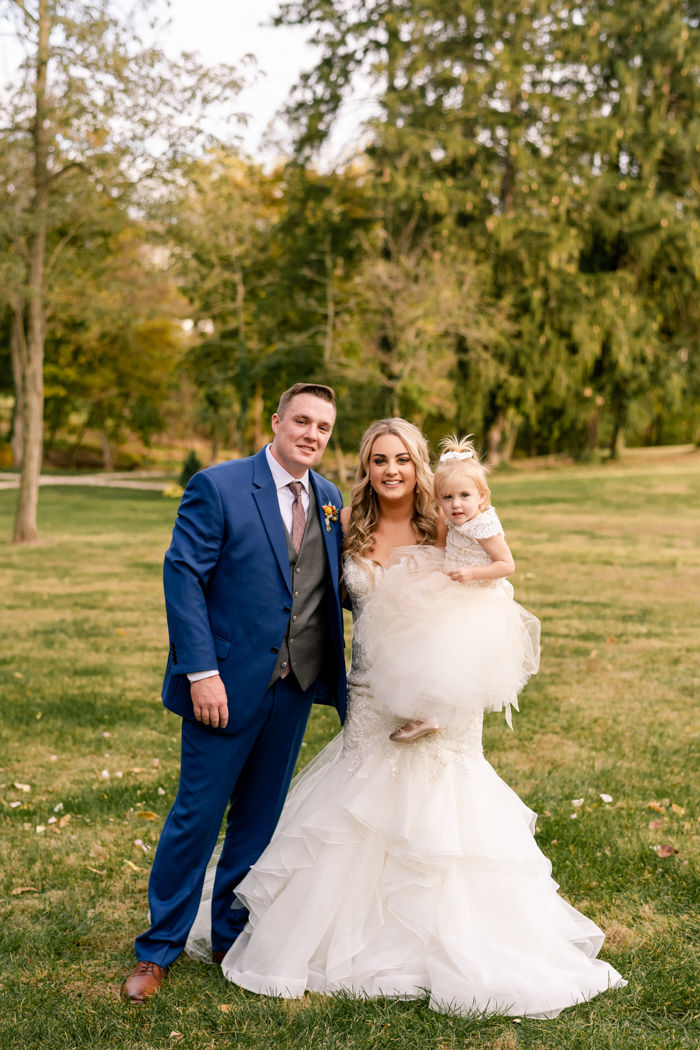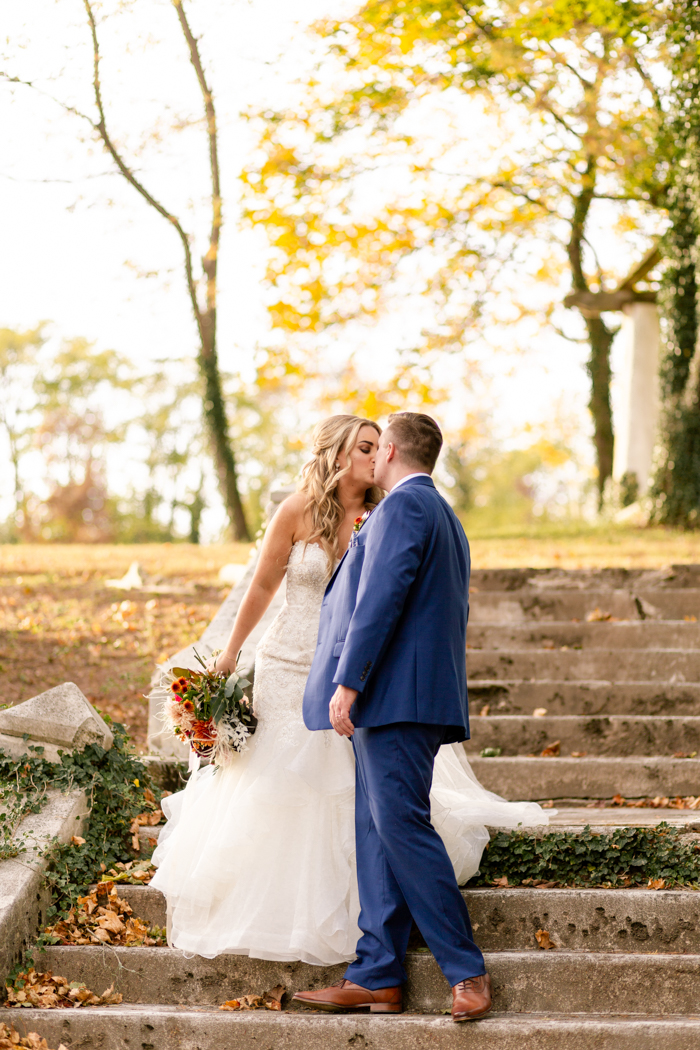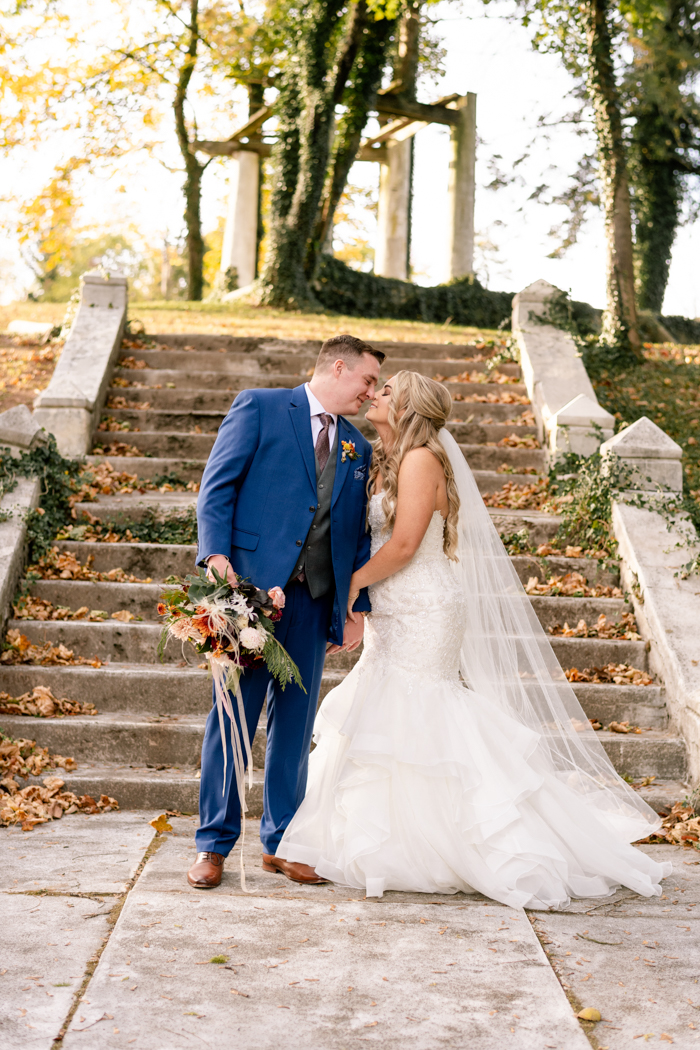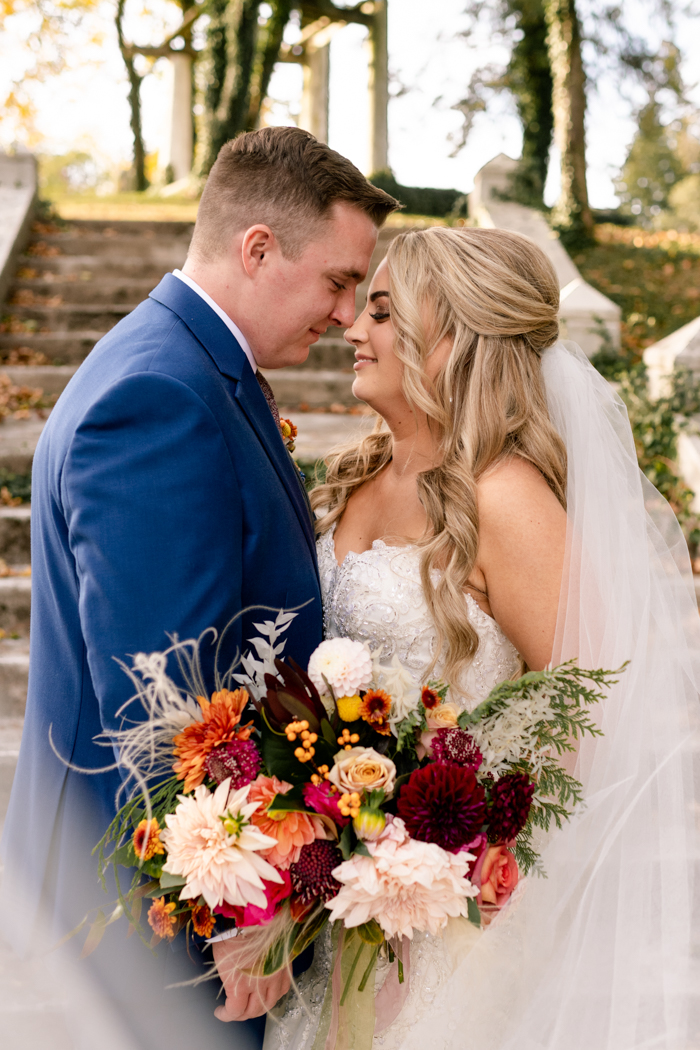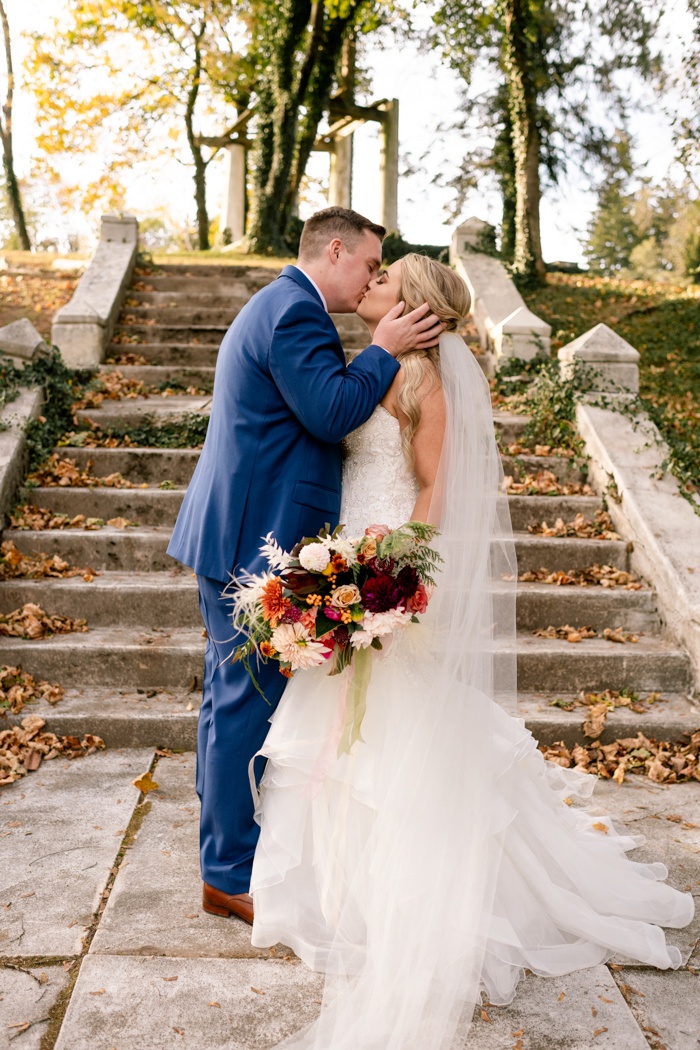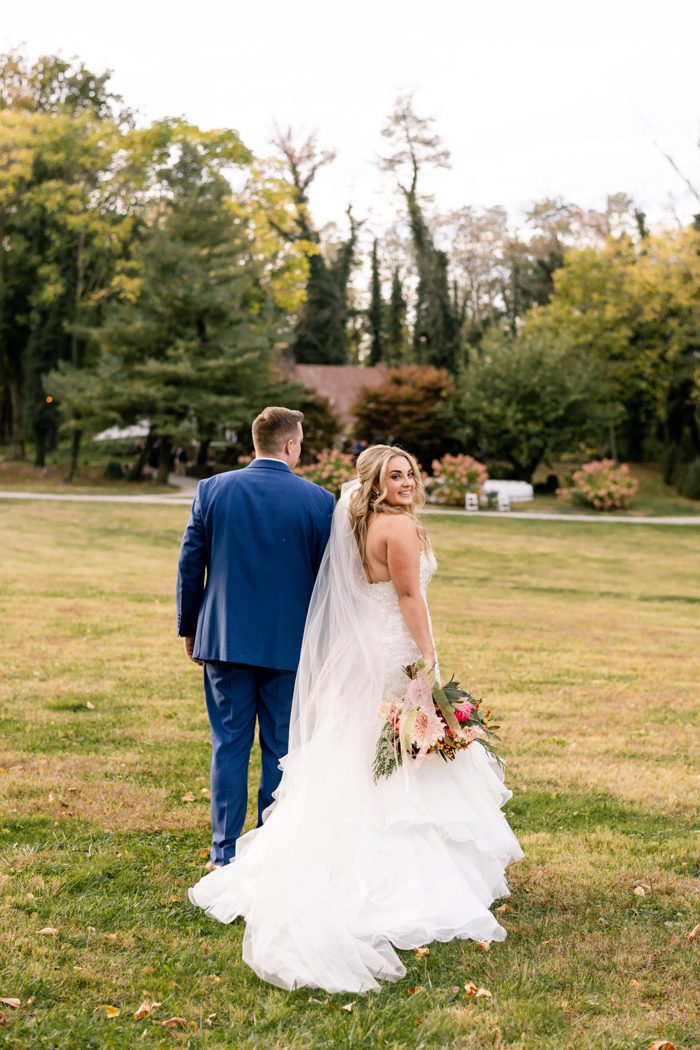 We really wanted our guests to have a great time and be comfortable at our wedding. The venue is so beautiful and I am a major flower lover, so we wanted those to be the stars of the show. Once we picked our color scheme everything else fell into place. We absolutely love the magic that our wedding planner and florist created for our wedding. The amount of work they did the day of our wedding is a miracle and we are so grateful to them. They really understood our vision and went above and beyond our wildest dreams.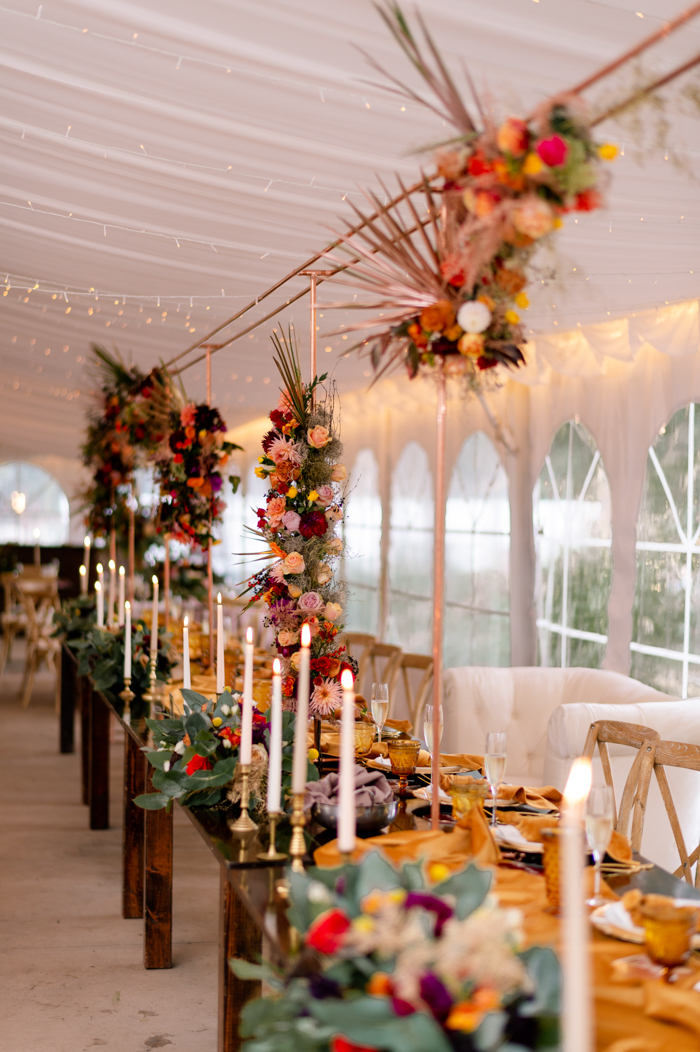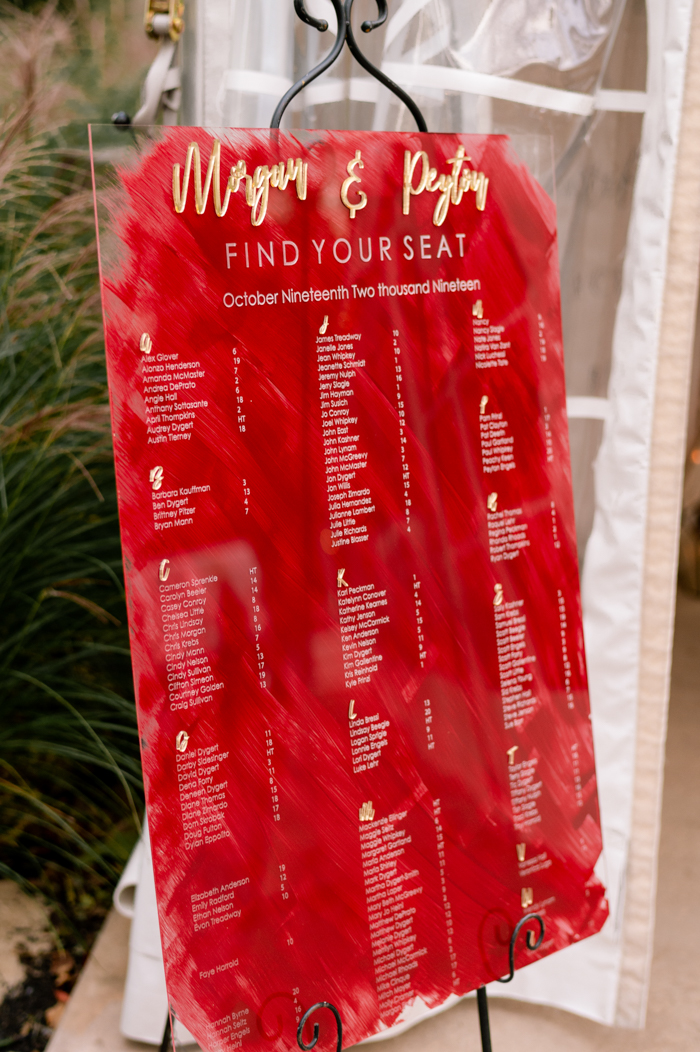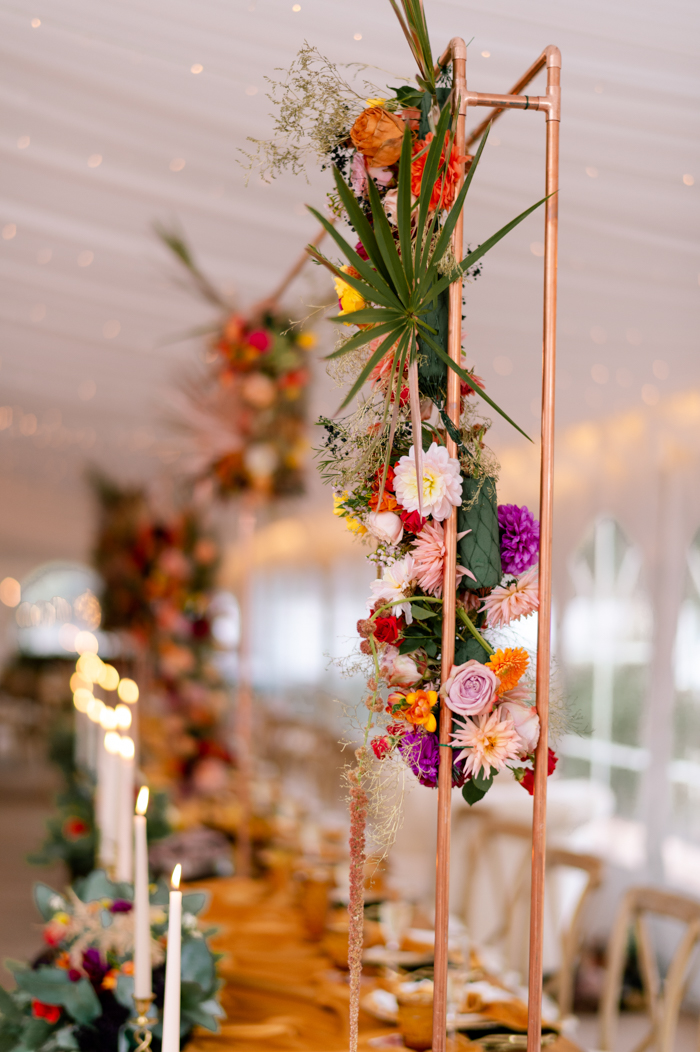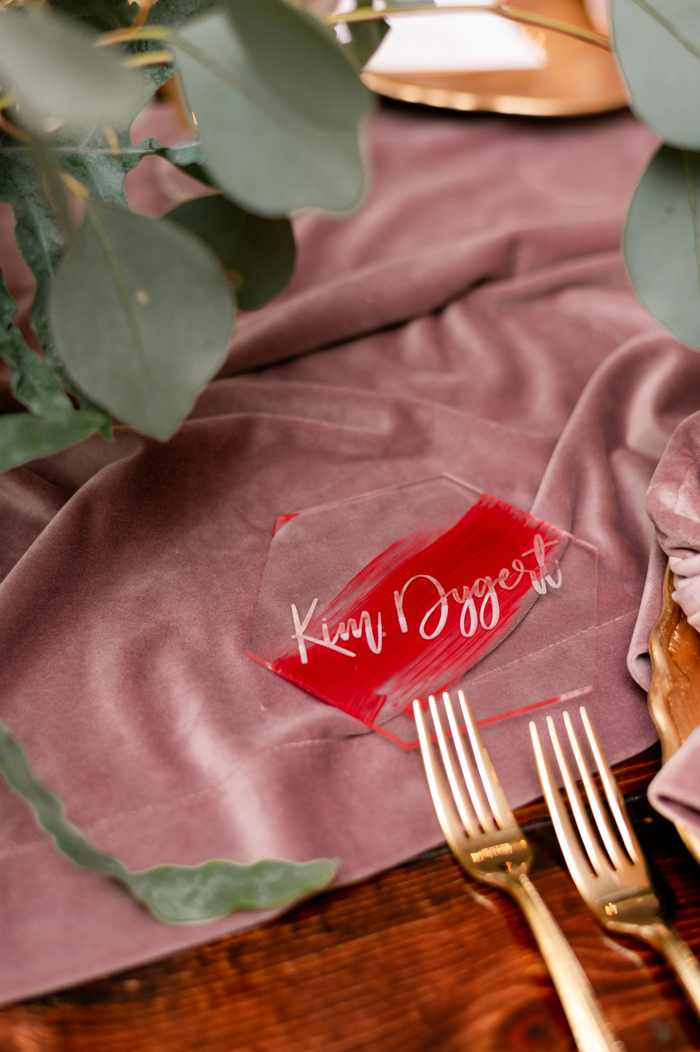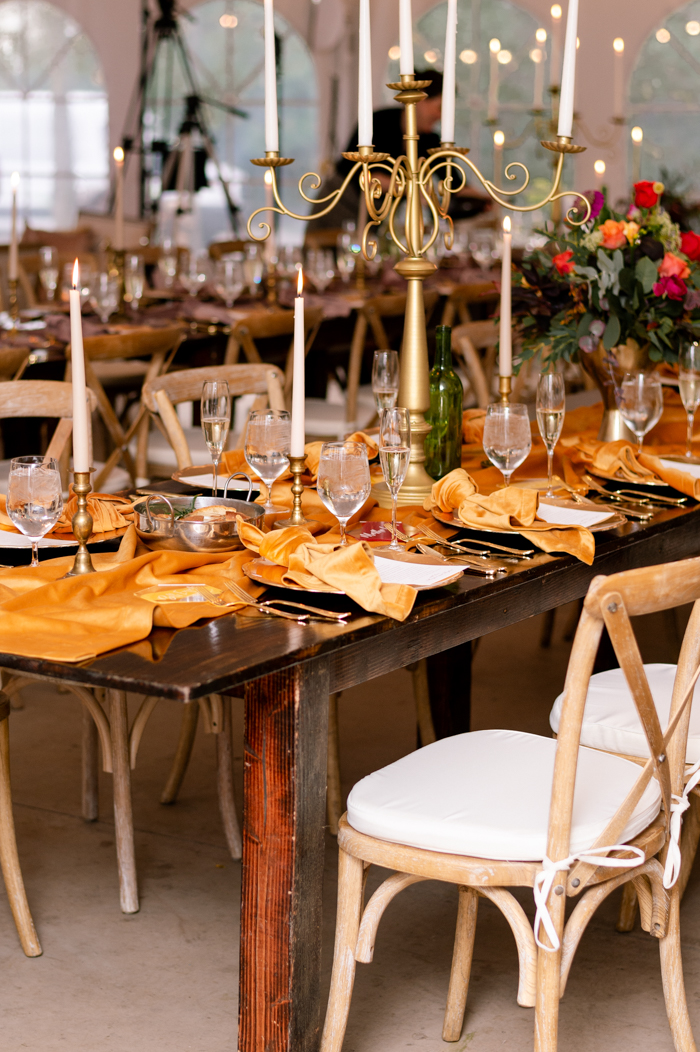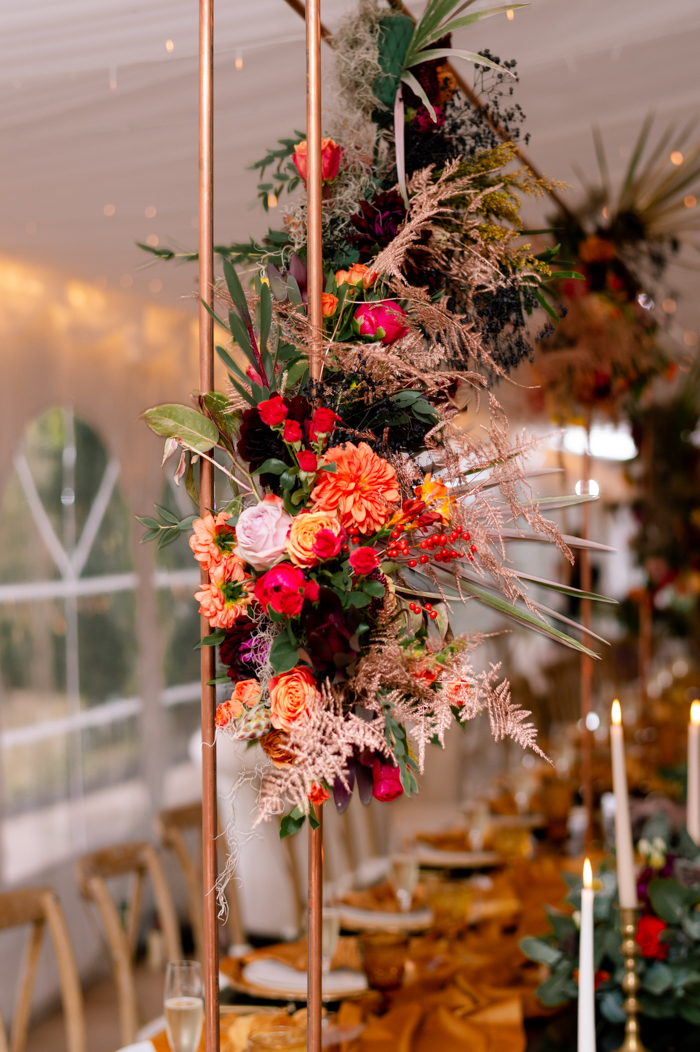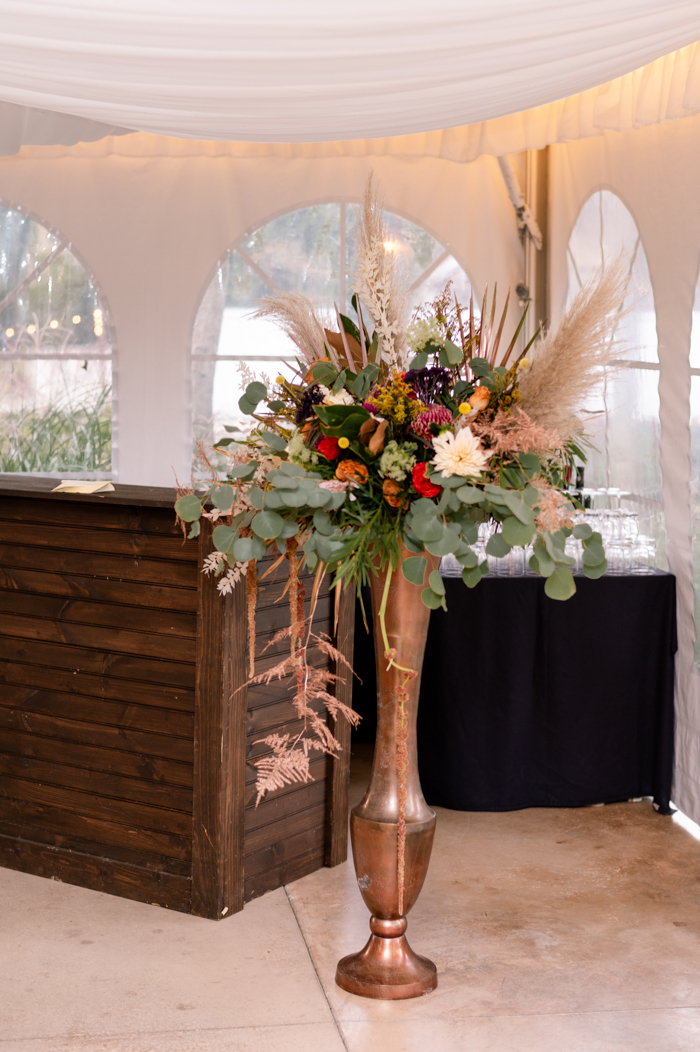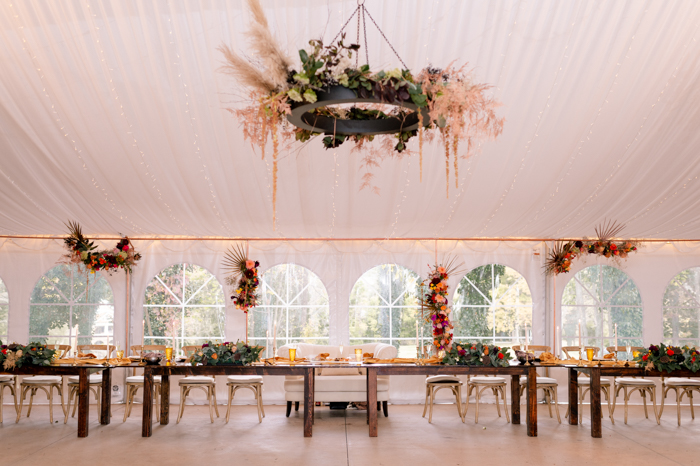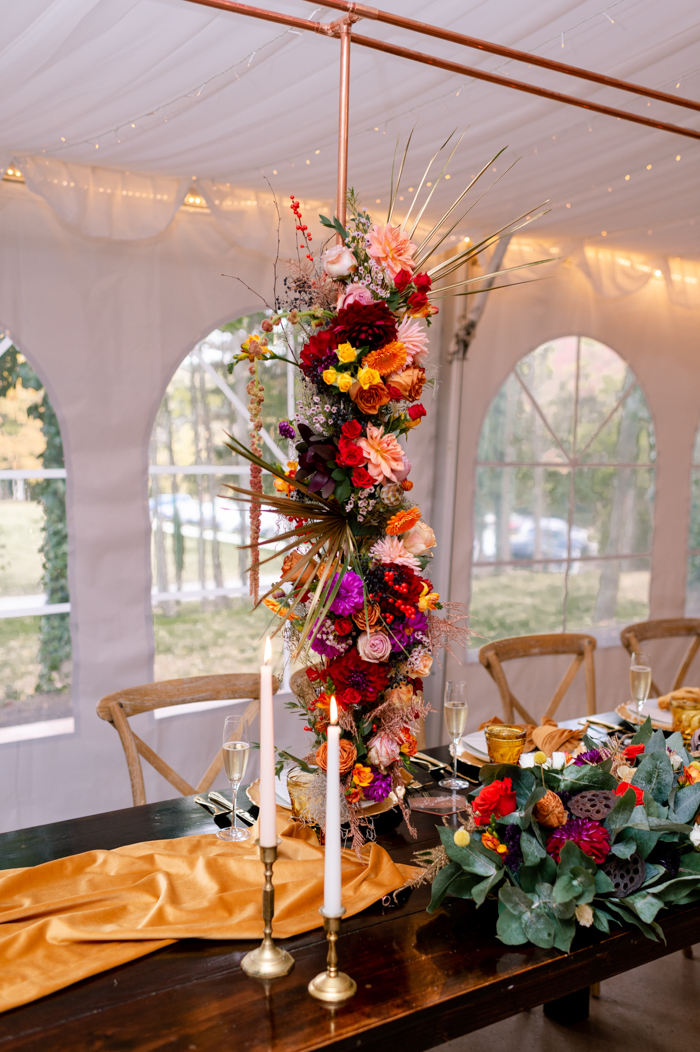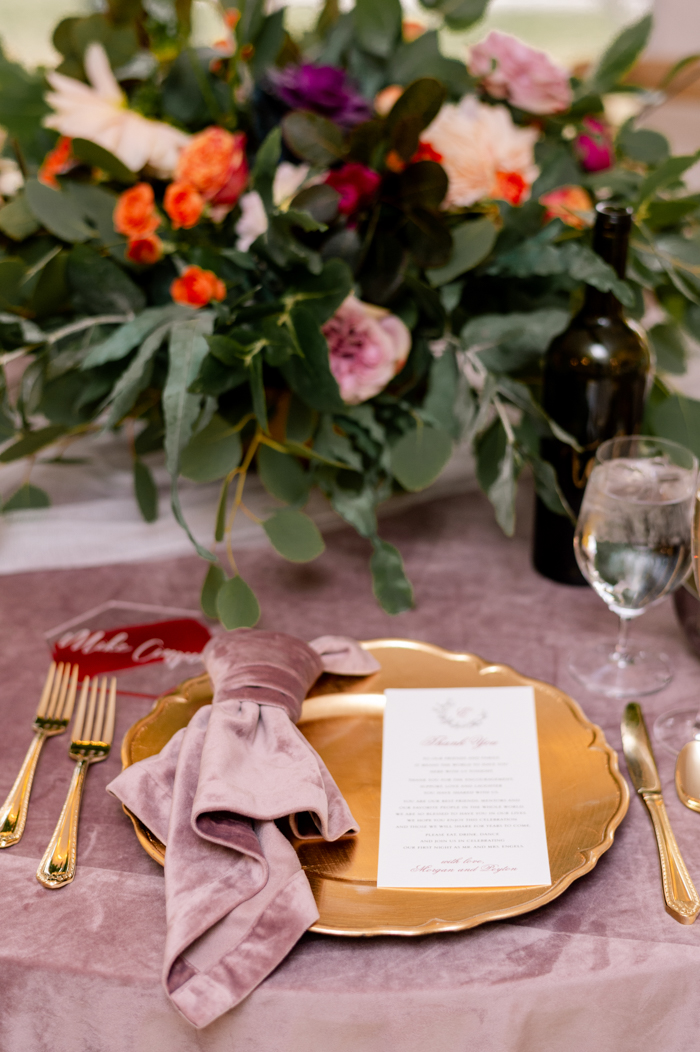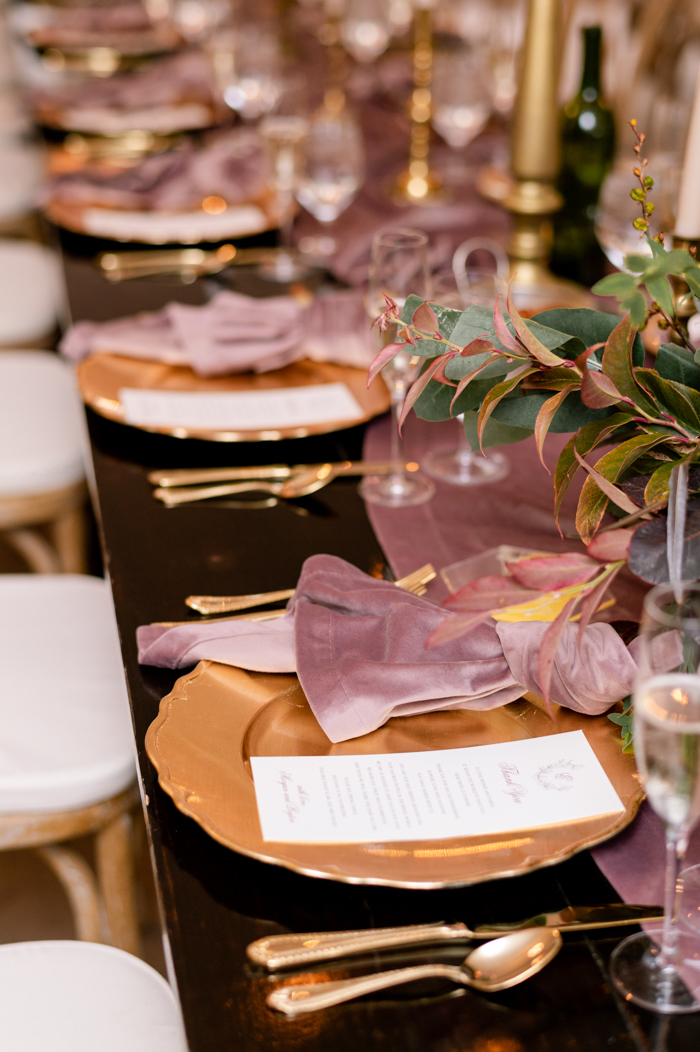 Historic Shady Lane is just absolutely stunning! We knew we wanted an outdoor ceremony and a venue that felt intimate. We also really wanted a venue that had a separate ceremony space if the weather was bad. Shady Lane has a beautiful greenhouse, a few stone patios, and a nice large tent with a fire pit and gazebo. The tent provides the perfect blank slate for any decor and it overlooks beautiful trees and stone homes on the property.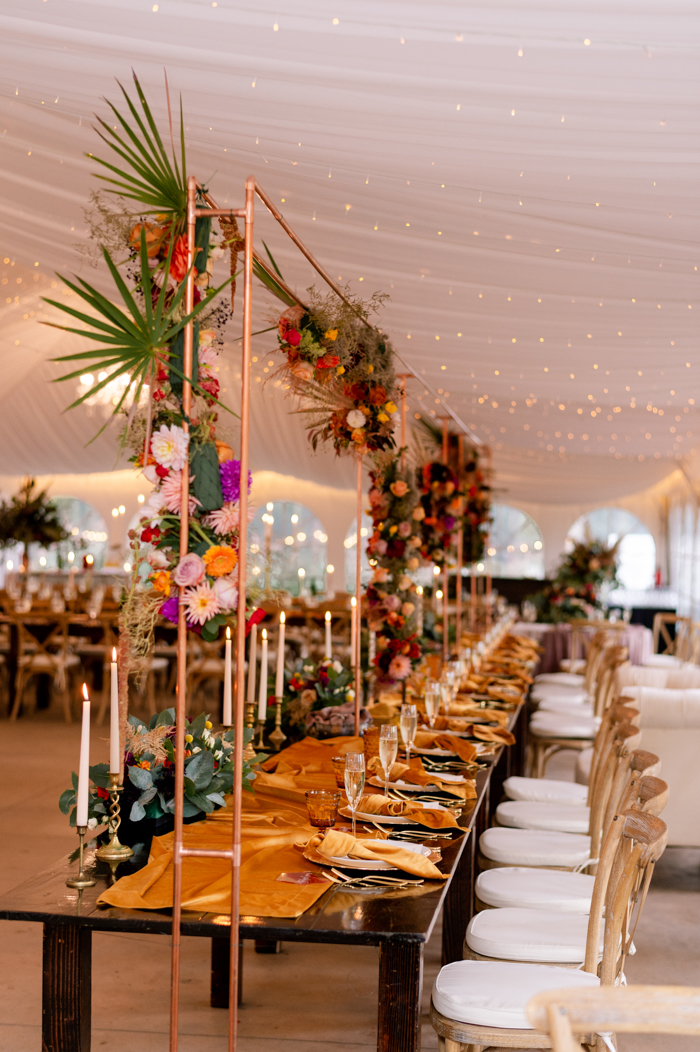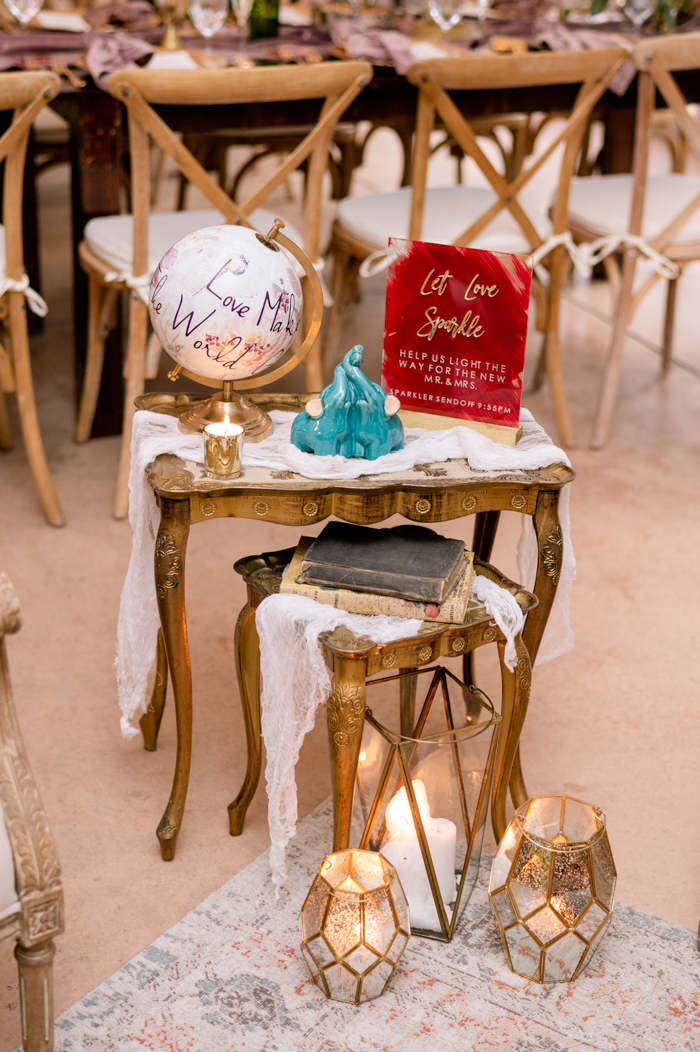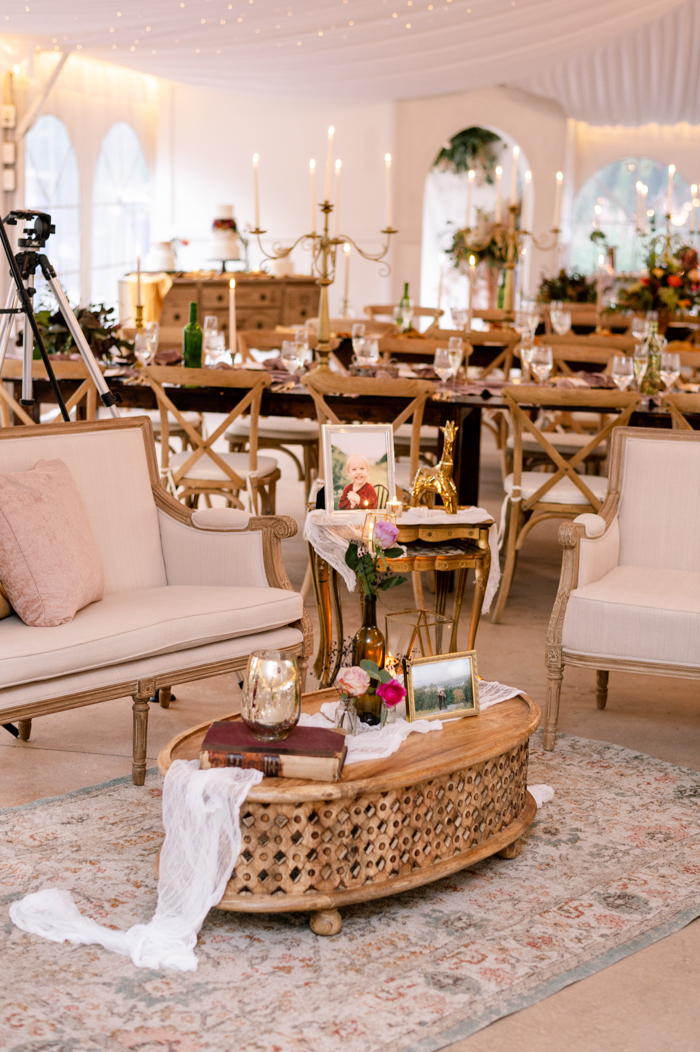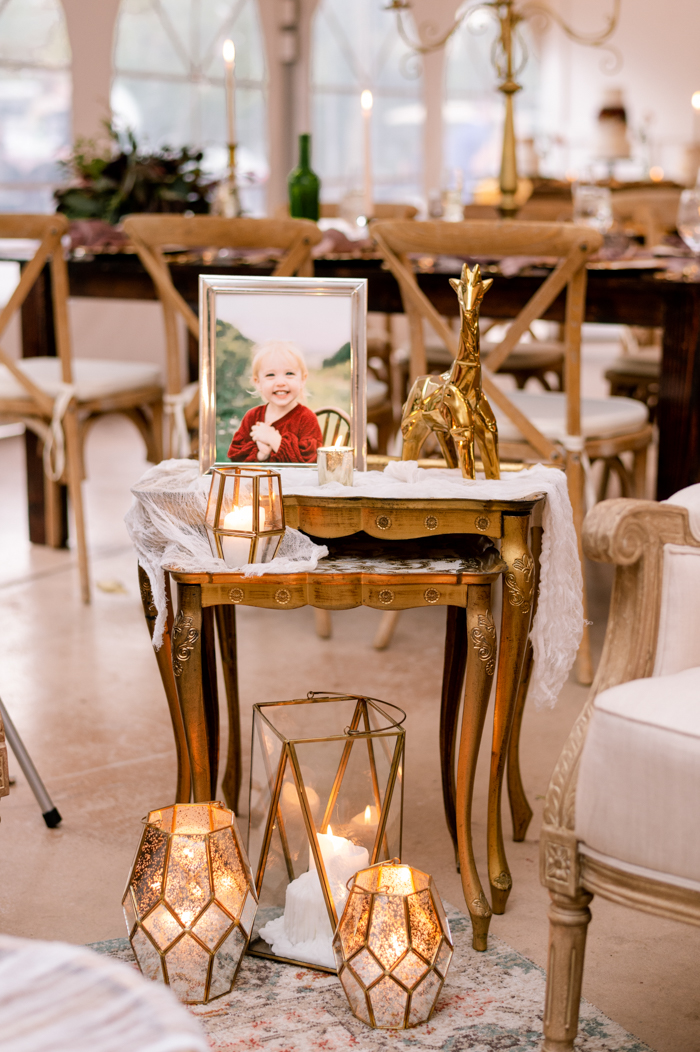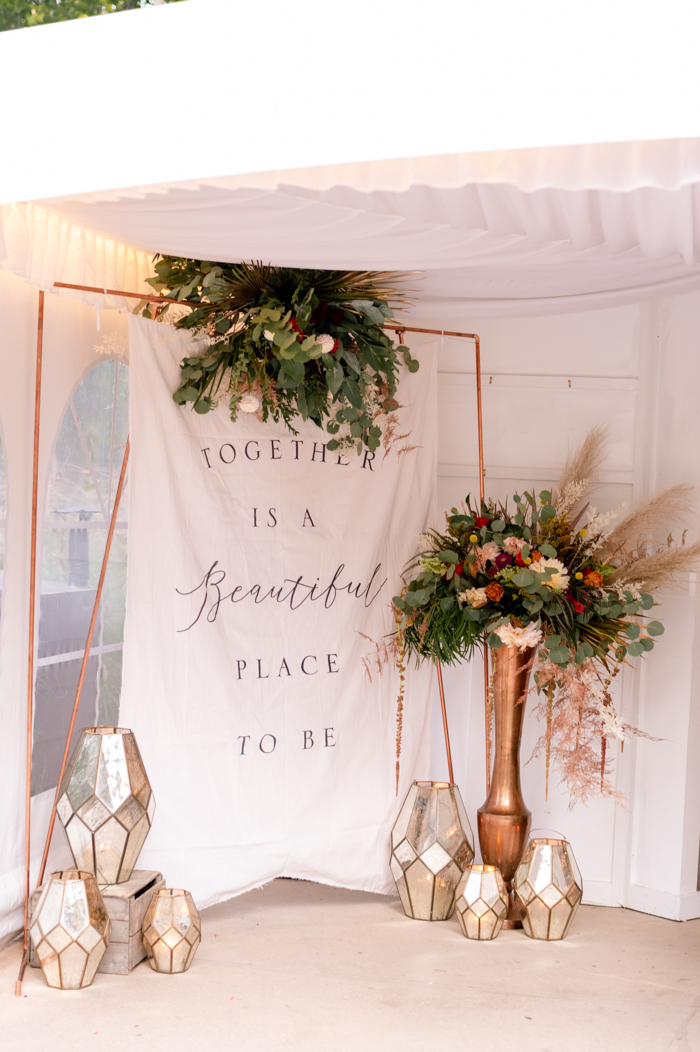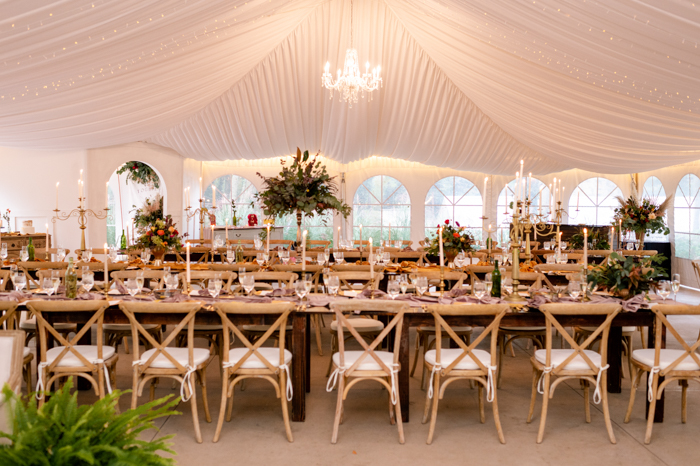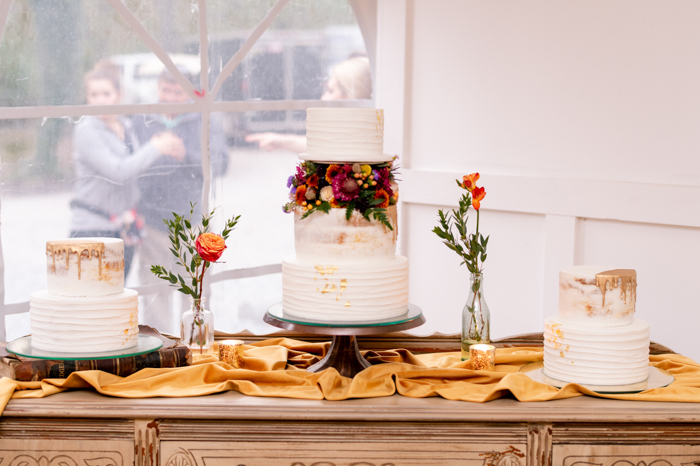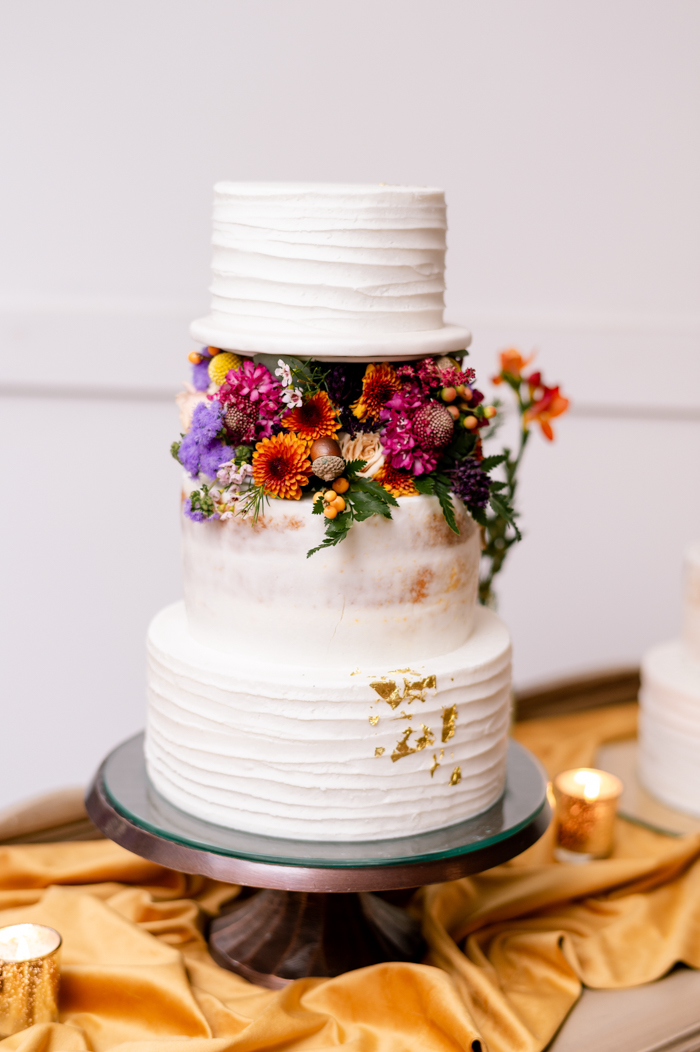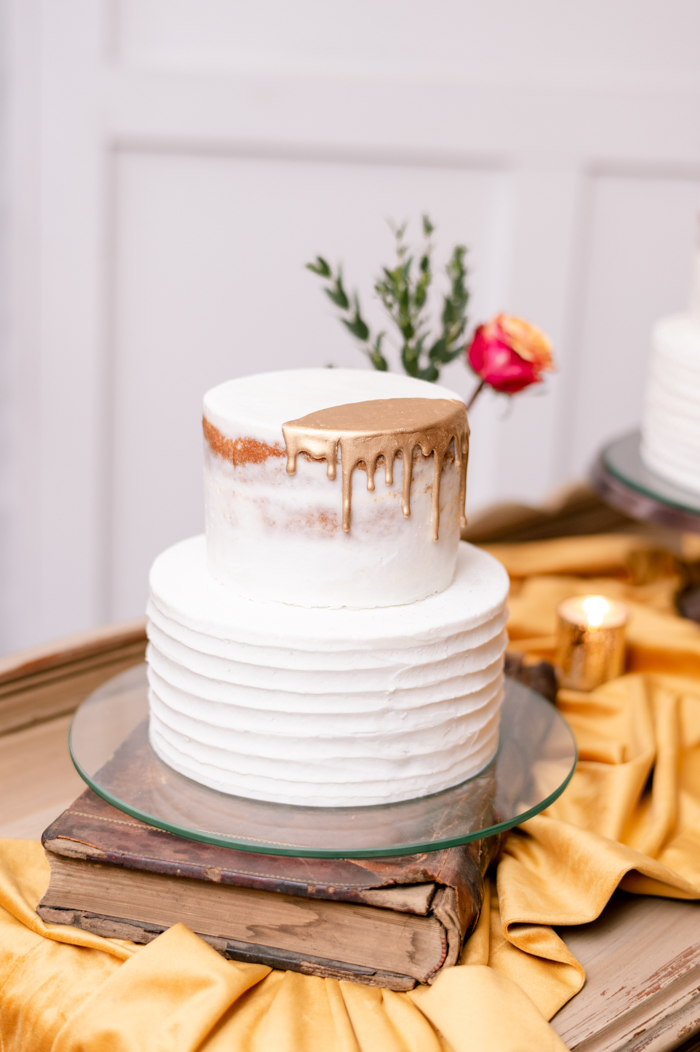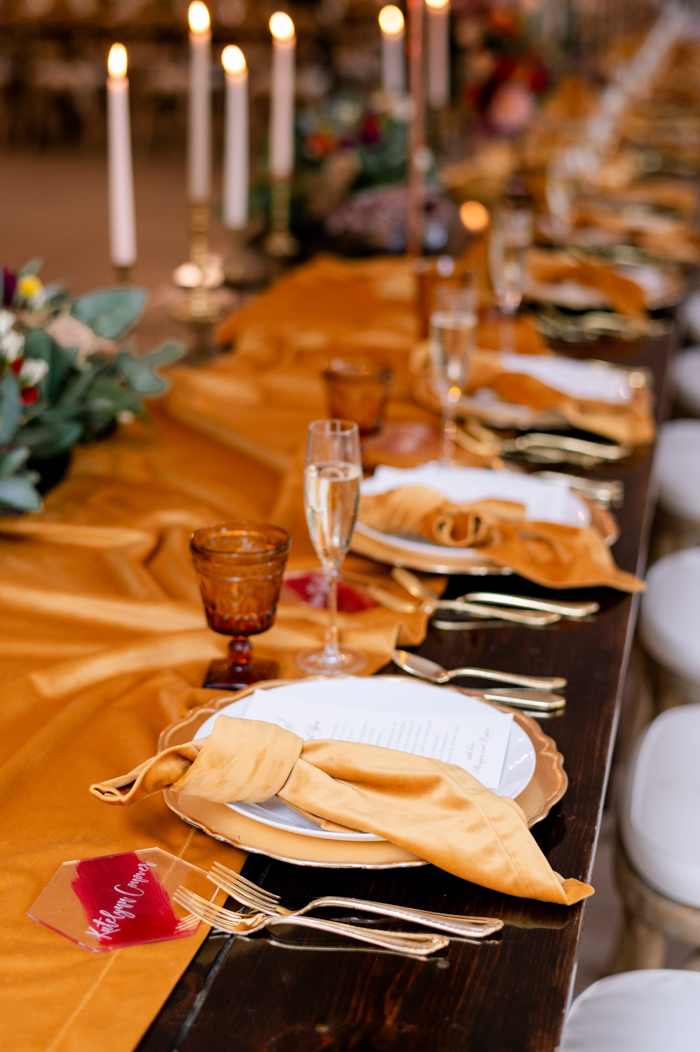 We poured our hearts and souls into our menu, and it was the most important thing to Peyton. We worked hard to have a menu that had something for everyone, but also consisted of our favorite food. We absolutely love food, and we definitely did not want "traditional" wedding food. We really wanted our guests to get an idea of who we are as a couple, through our food.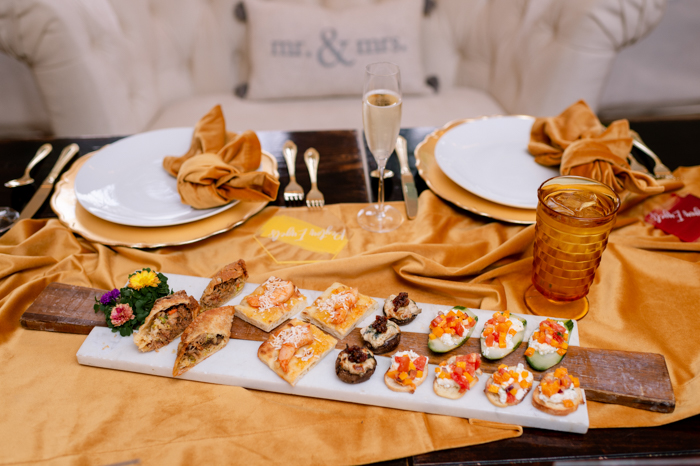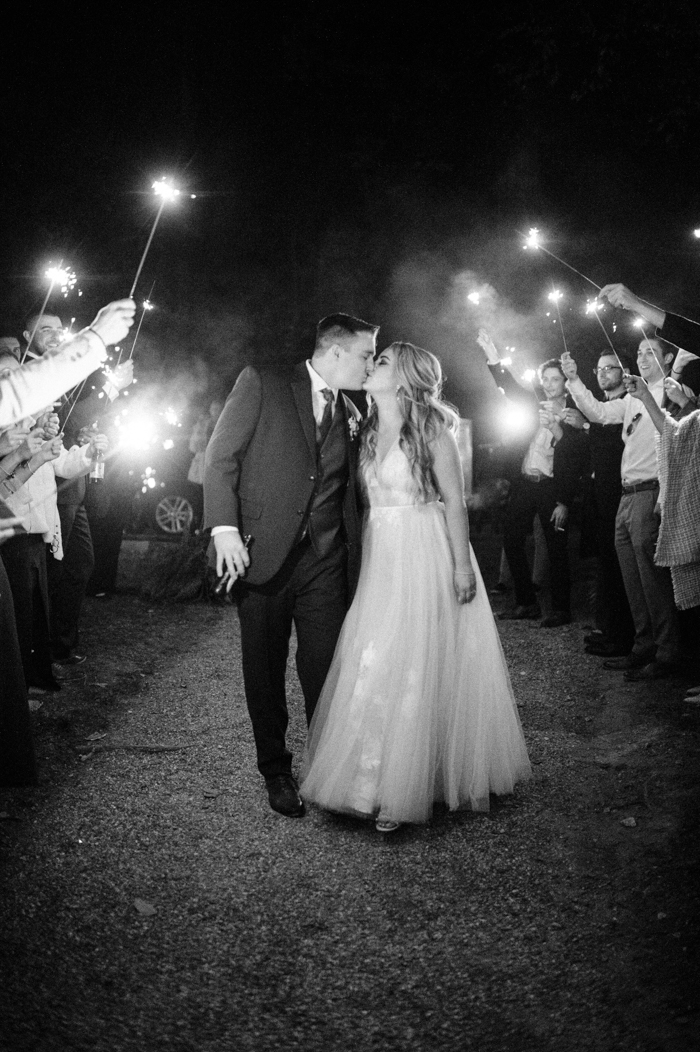 Congratulations, Morgan and Peyton, and many thanks to Junebug member Hannah Leigh Photography for sharing their sweet wedding day with us! If you're swooning over Hannah's photos, be sure to check out her page in our directory of the world's best wedding photographers.