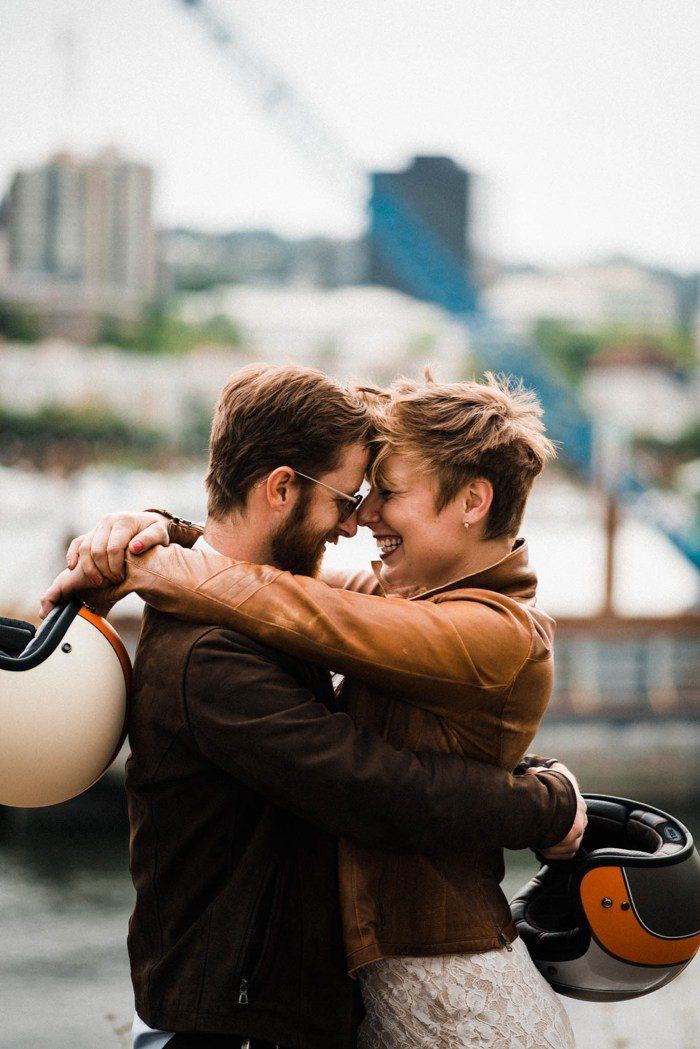 No detail was too small for Kate and Bill's Portland-style wedding at home, full of handcrafted details, locally sourced food, vintage décor, and tons of homegrown flowers. The couple's cute craftsman house has been a part of their relationship since day one. They've worked on it together for years and after getting engaged decided to shake up the traditional marriage ceremony and tackle their biggest project yet: building their backyard wedding from the ground up. Everything possible was DIY'd and sourced from home. They grew the majority of their flowers in the garden, where they spent months before the wedding landscaping and renovating the yard, building the ceremony gazebo from scratch and refurbishing the garden shed into a well-stocked bar. We love how their home was transformed and bursting with life and even a bit of Portland rain couldn't dampen the celebratory mood. The Foxes Photography captured this beautiful union coming together and all of the unexpected details, like the incredibly sweet motorcycle getaway amidst a shower of flower petals.
The Couple:
Katie and Bill
The Wedding:
Private Residence, Portland, Oregon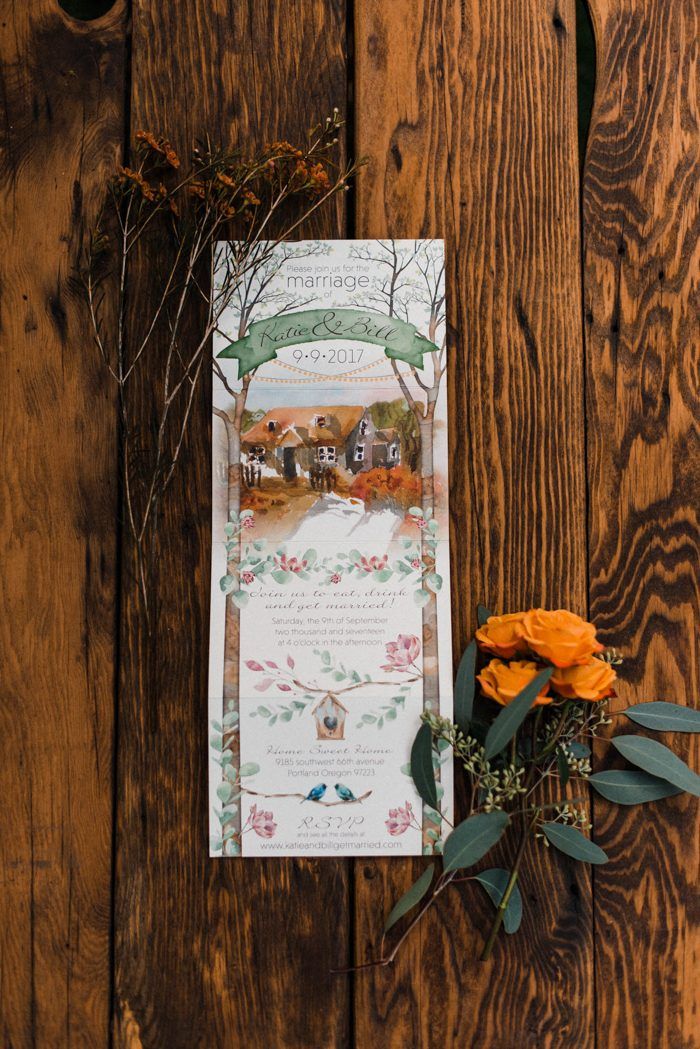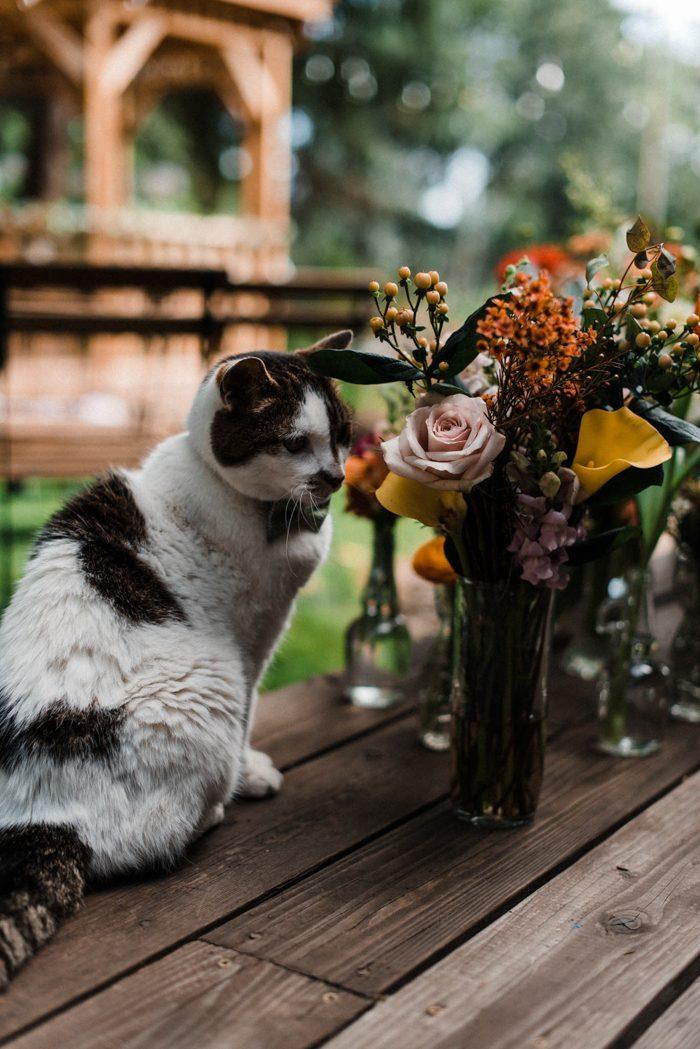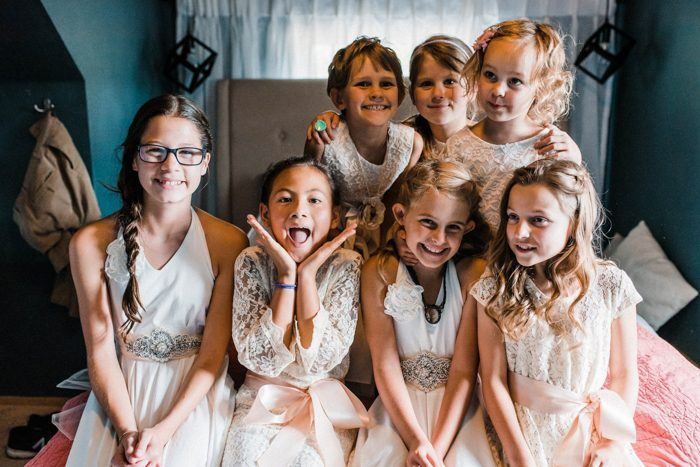 We wanted to shake up the traditional backyard wedding and make it something spectacular. We wanted to put fun in every corner, and ensure that it will be a party to remember. We wanted it to speak to who we are and show off what we are capable of. I'm pretty confident we nailed this.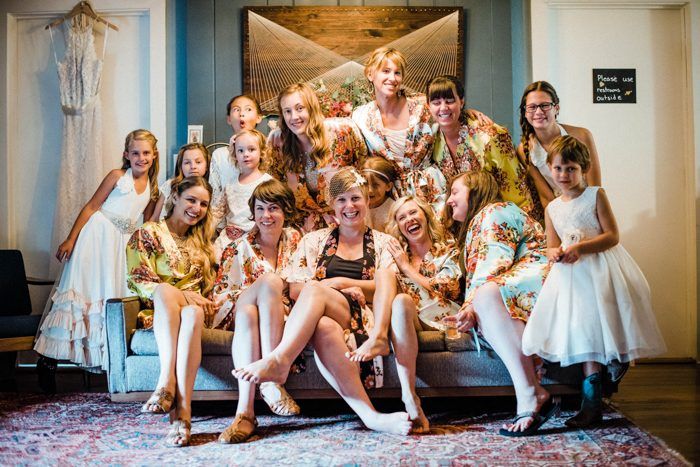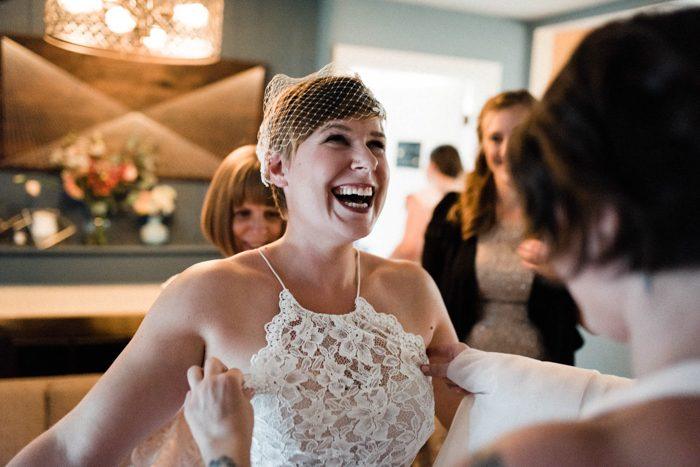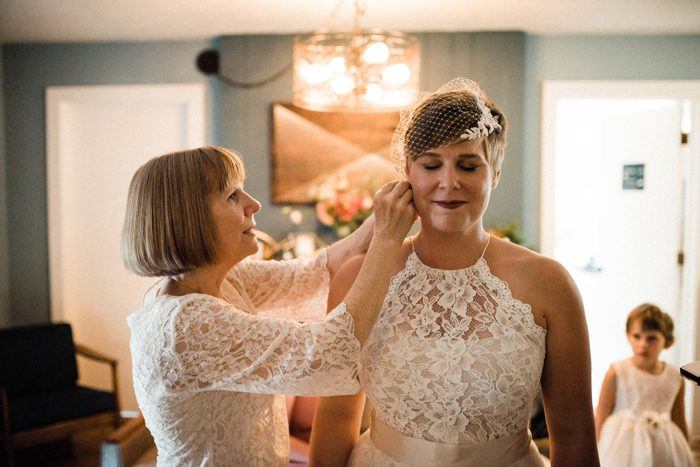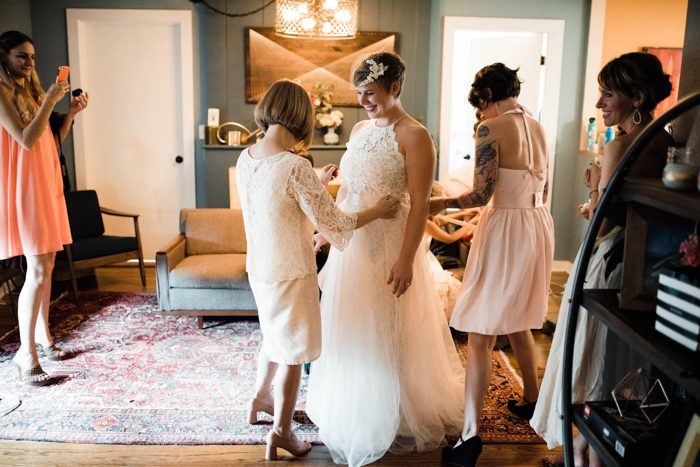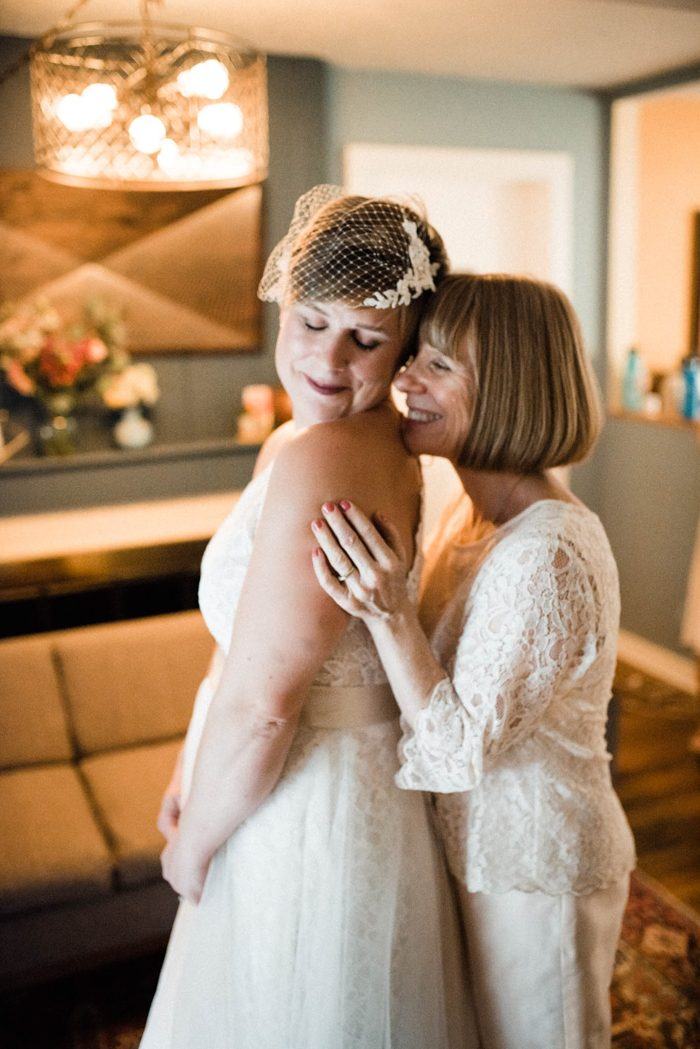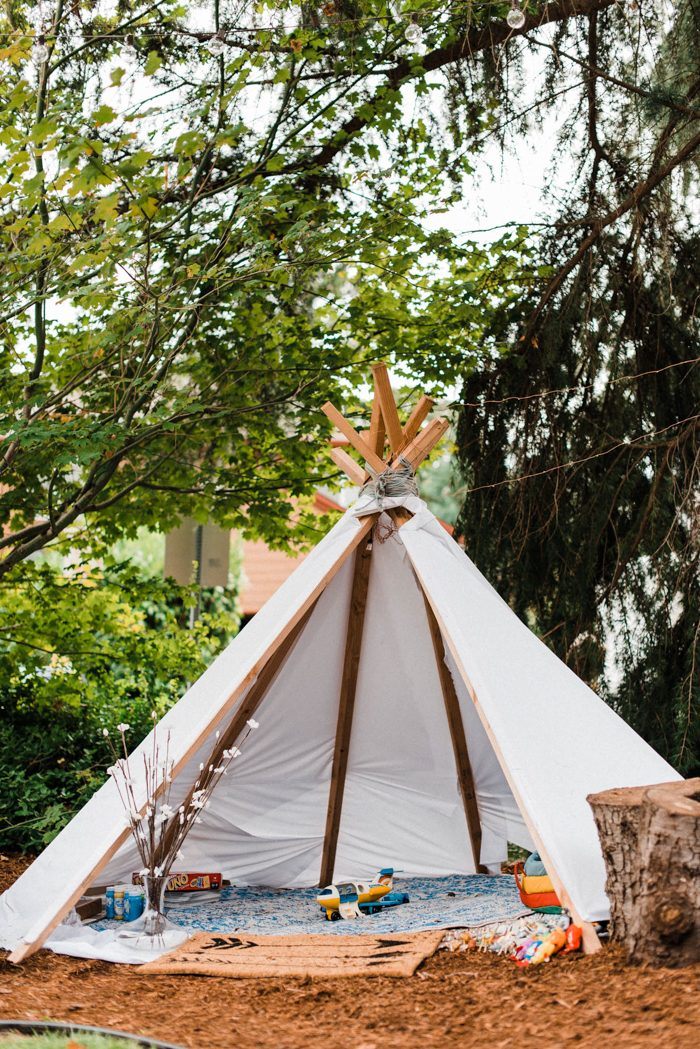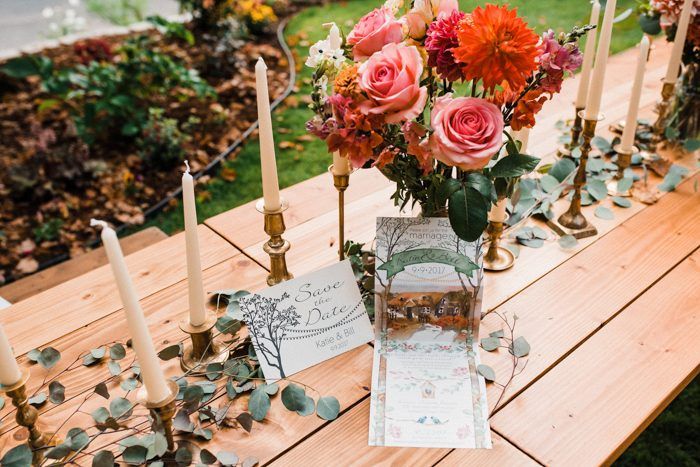 We started planning our backyard wedding thinking we could save money and use what was left on our house. This did not happen. When you think about all the things a venue and traditional caterer would typically provide (forks, tables, toilets etc) the cost of rentals really starts to add up. We certainly invested in our house for the wedding, but it seriously busted our budget.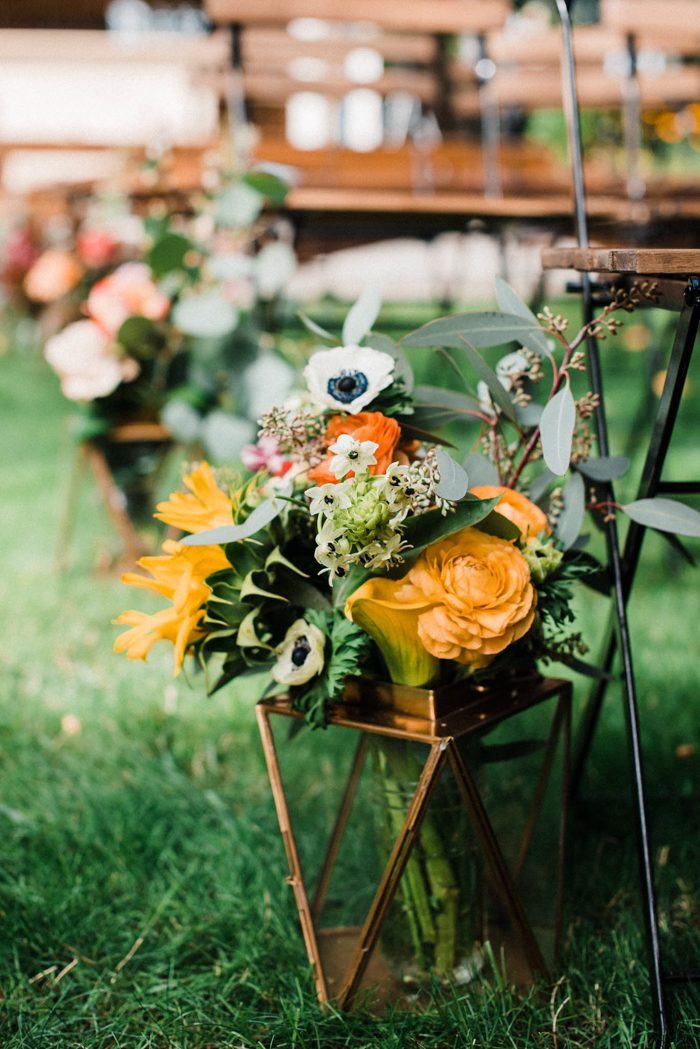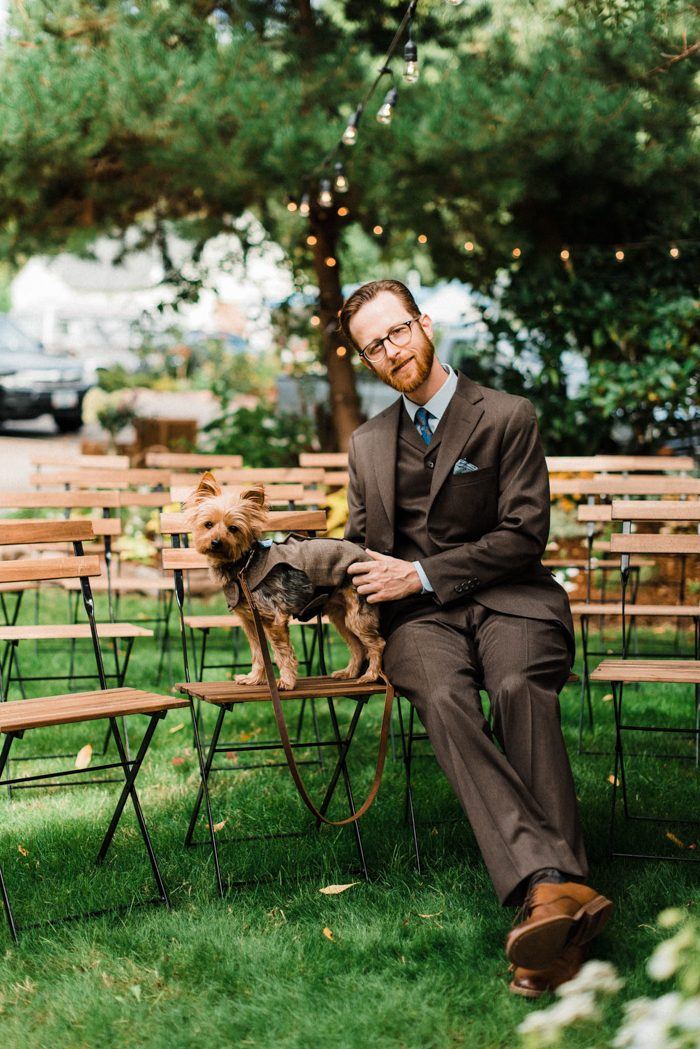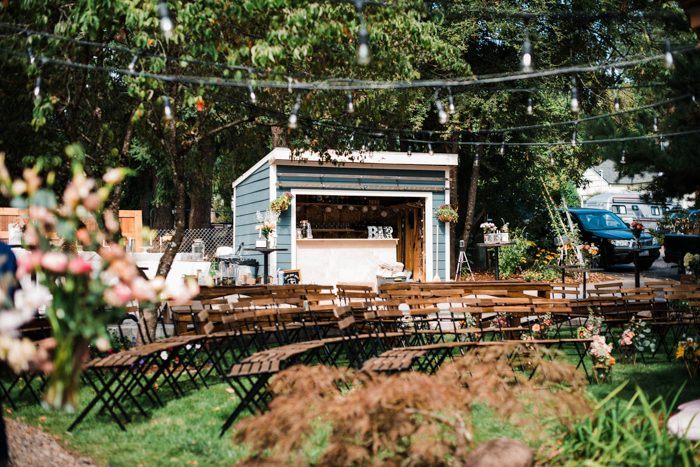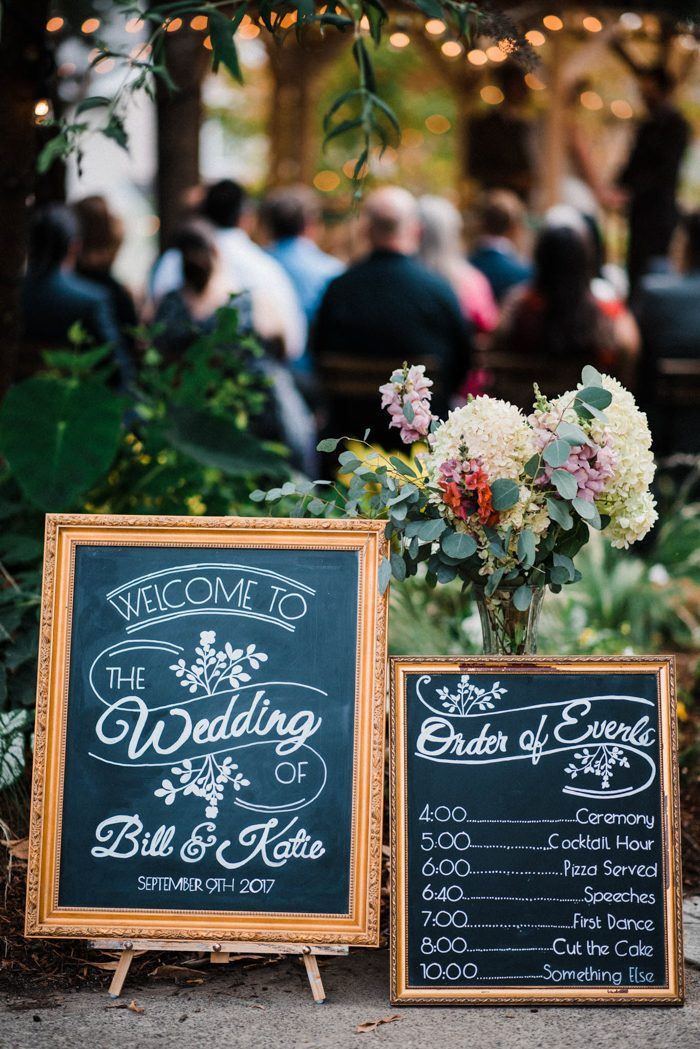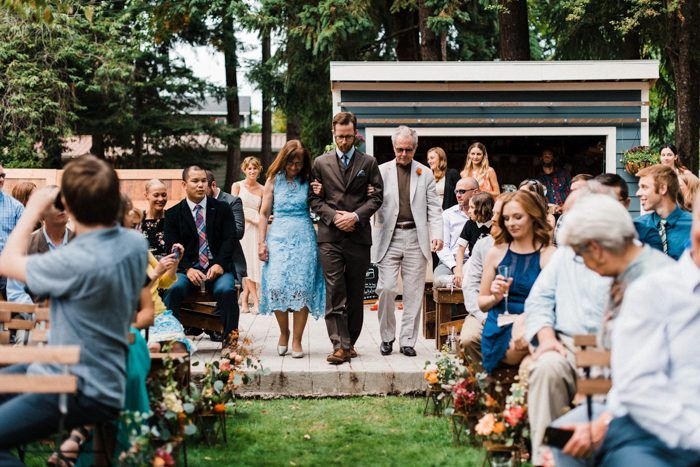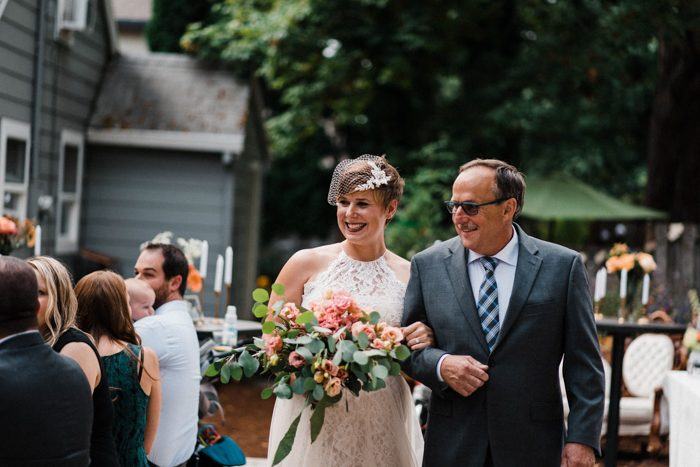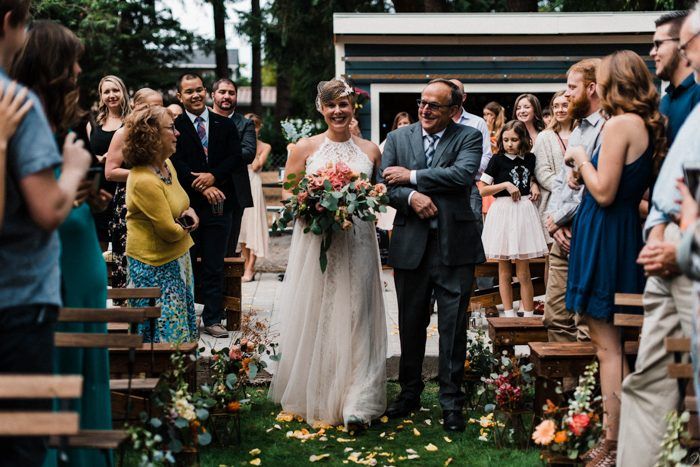 It was pure joy. Then, of course, walking down the aisle, friends and family all around and the love of my life waiting for me. Riding away on our motorcycle, amidst a shower of flower petals. When is started raining andI thought everything was ruined, and finally when I realized it was just a little rain and everything was going to be great.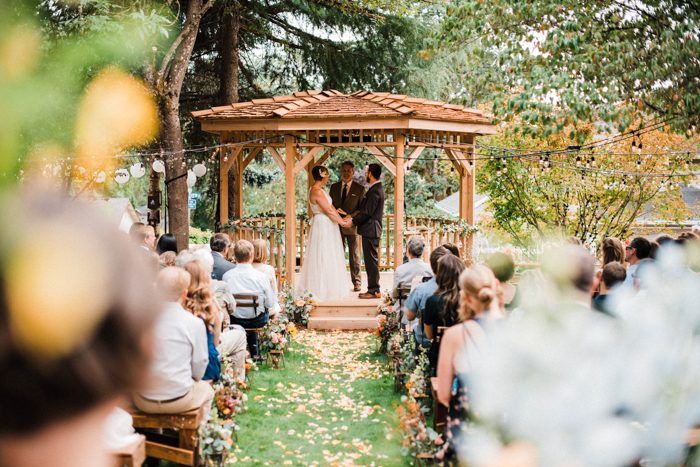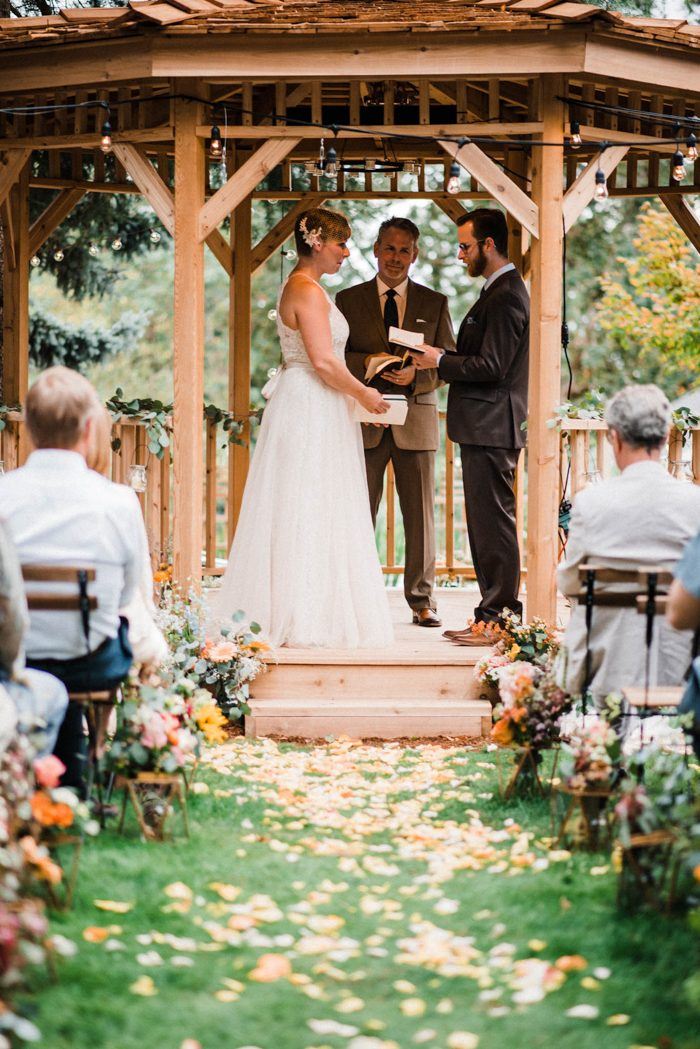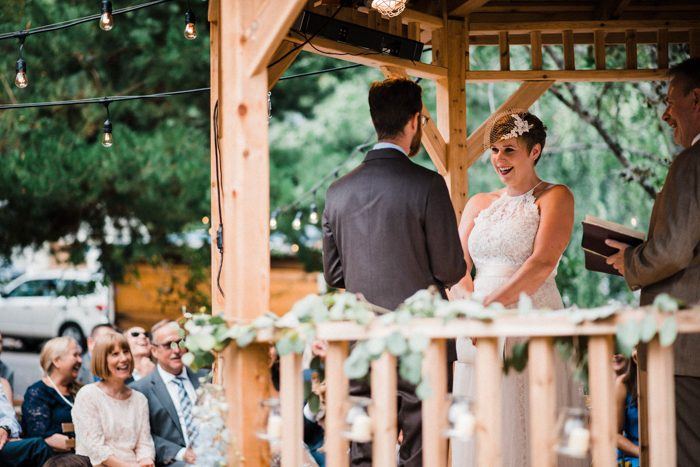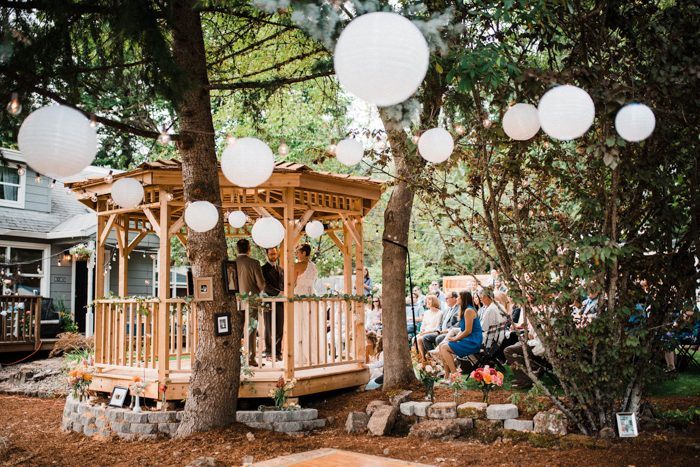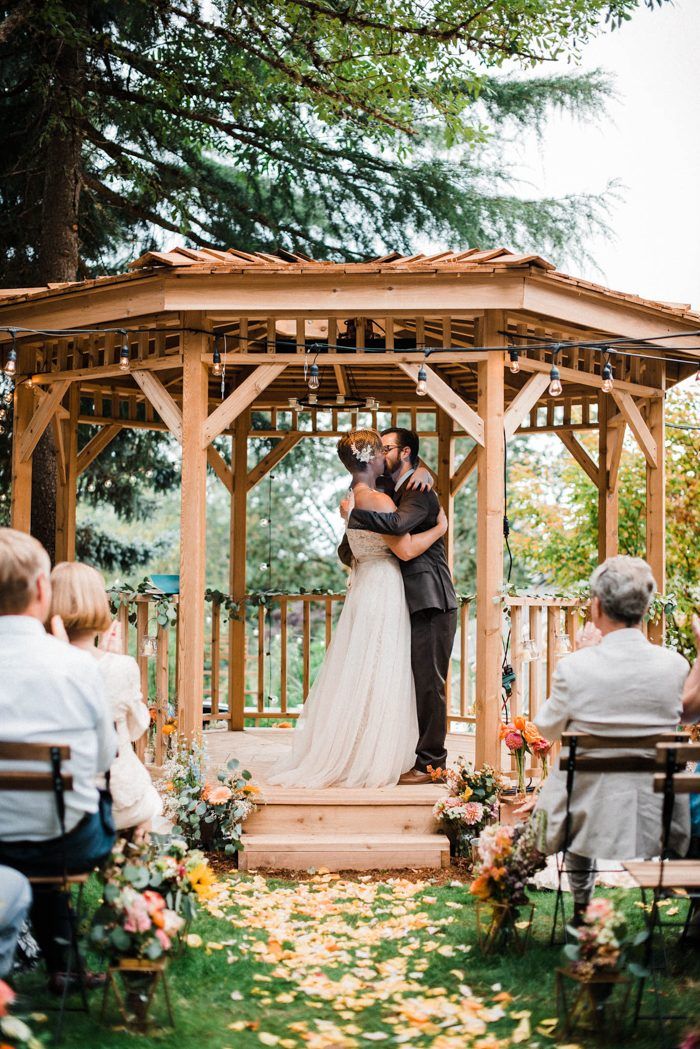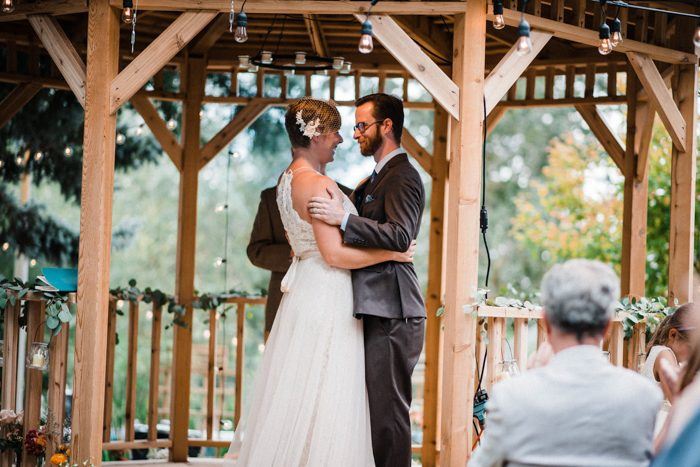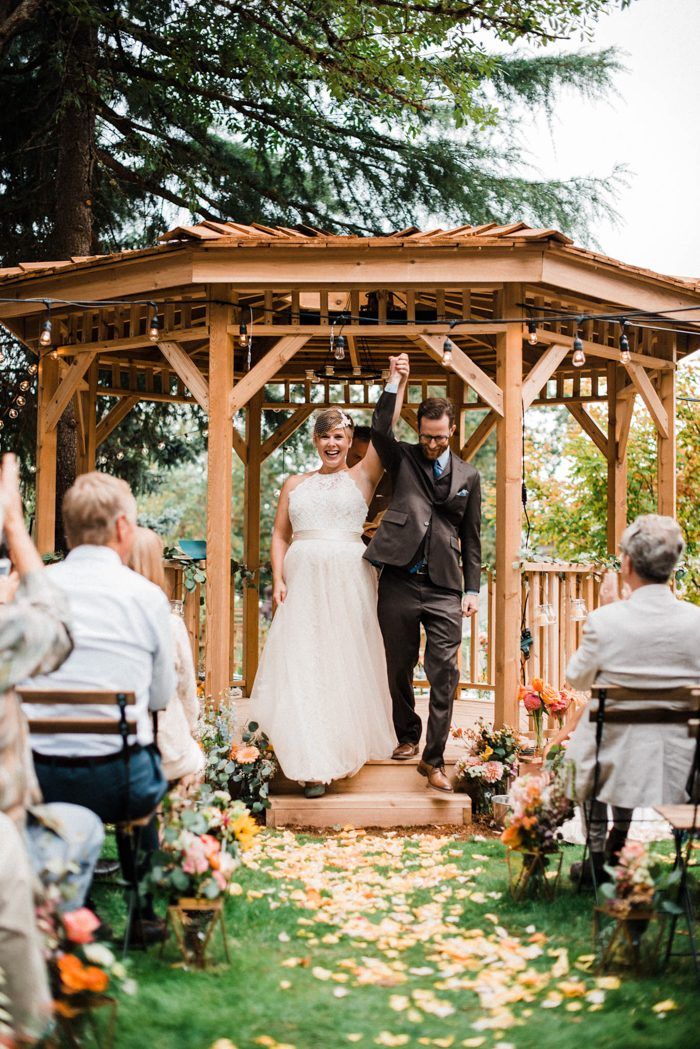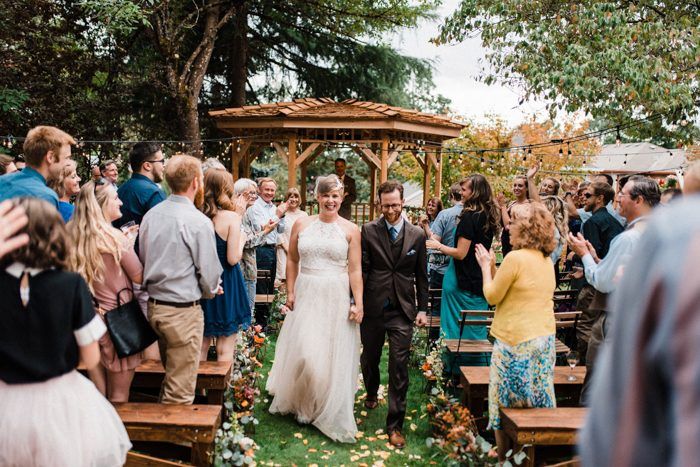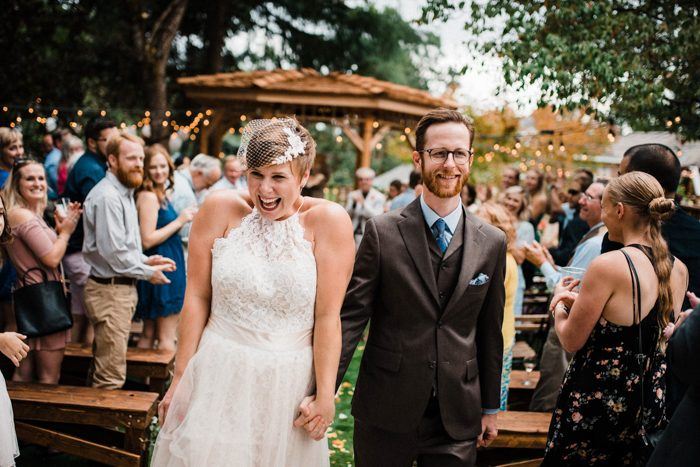 Our house has played a big part in our lives since day one. I actually had to cancel our first date since it coinsided with the final signing and handing over of the keys. We have loved working on the house together and consistantly challanging our relationship with bigger and bigger projects. Why not make this the biggest one yet? We knew we were going to spend a lot of money on our wedding, andwe wanted to be sure we got something to keep in the end.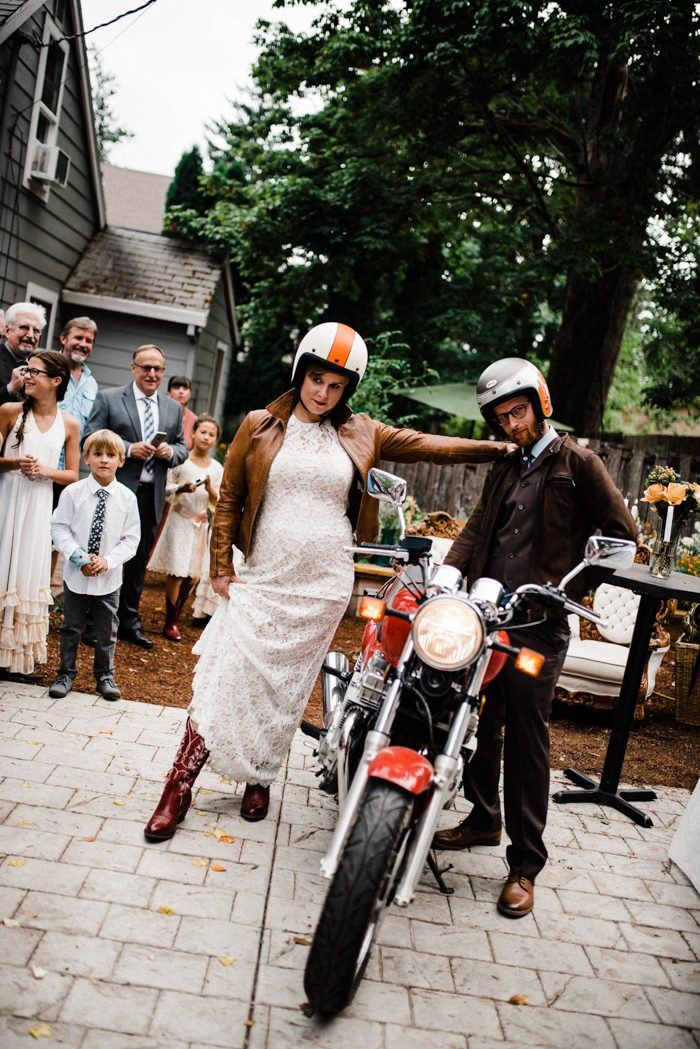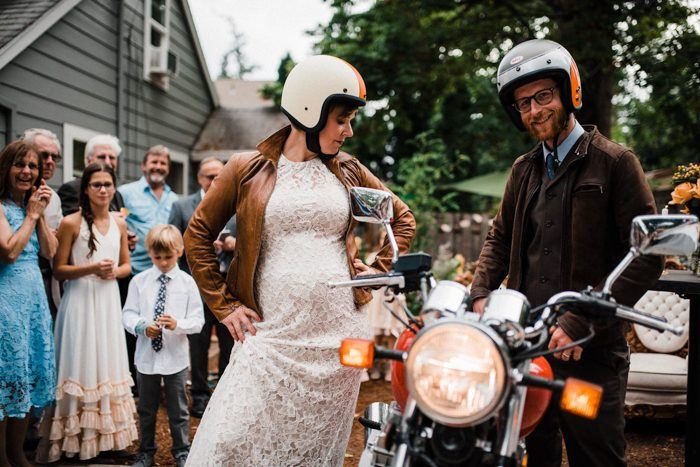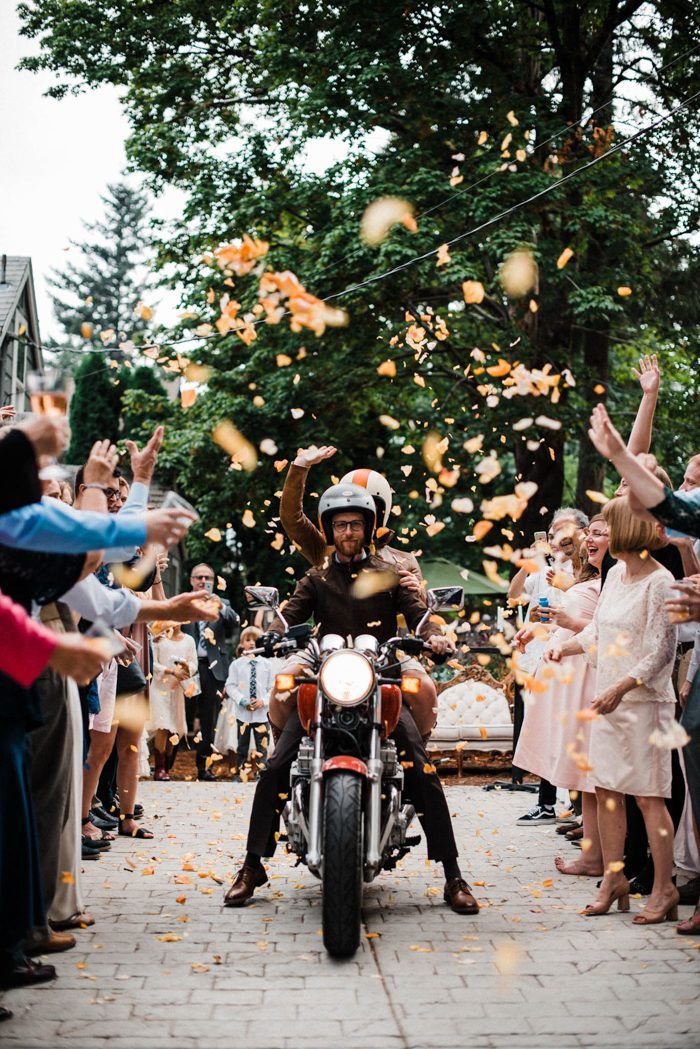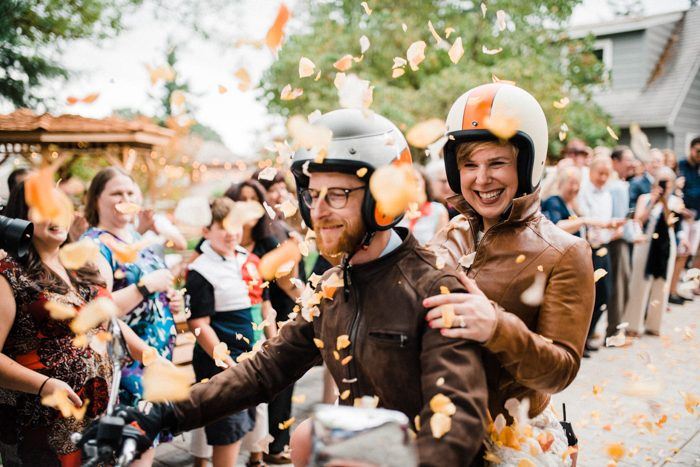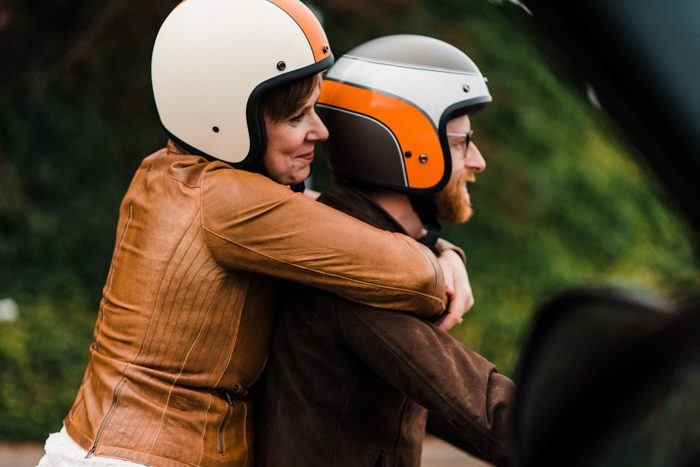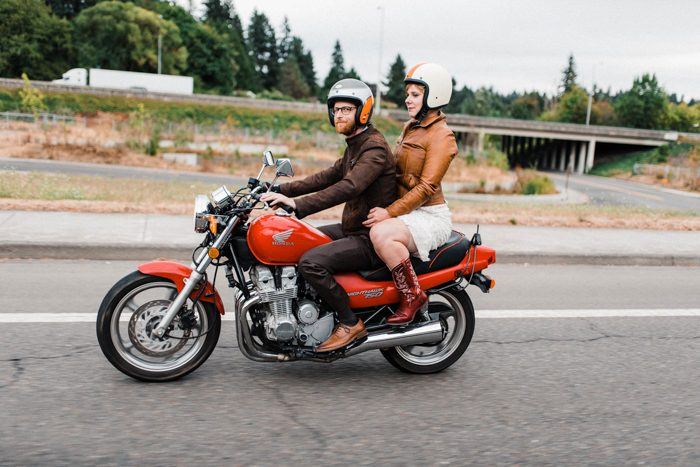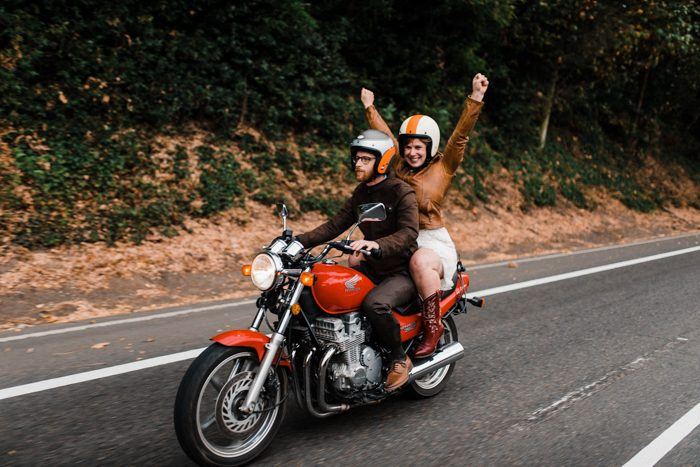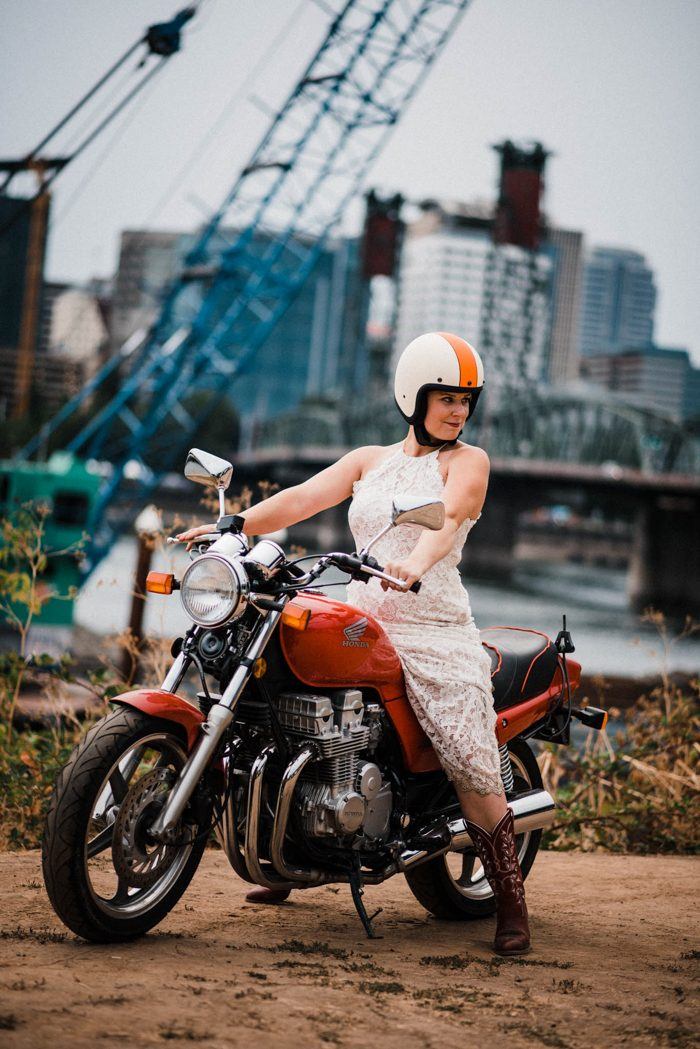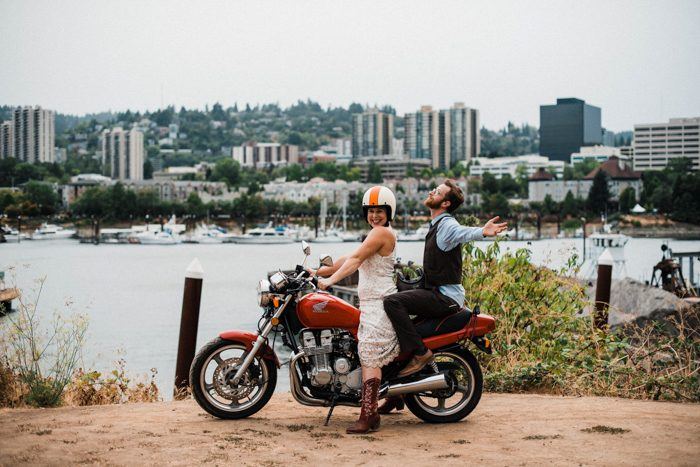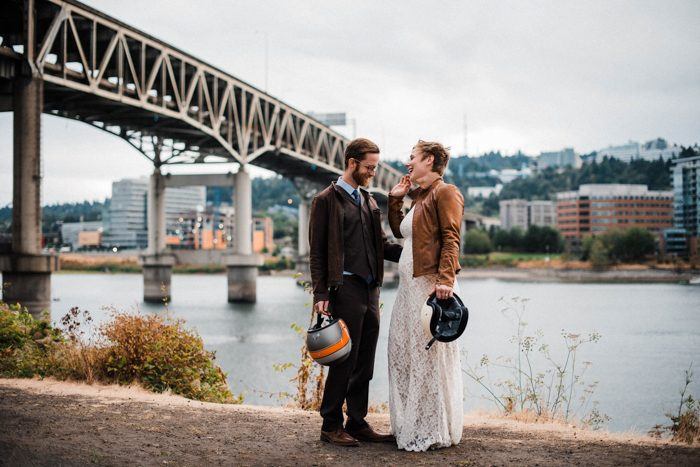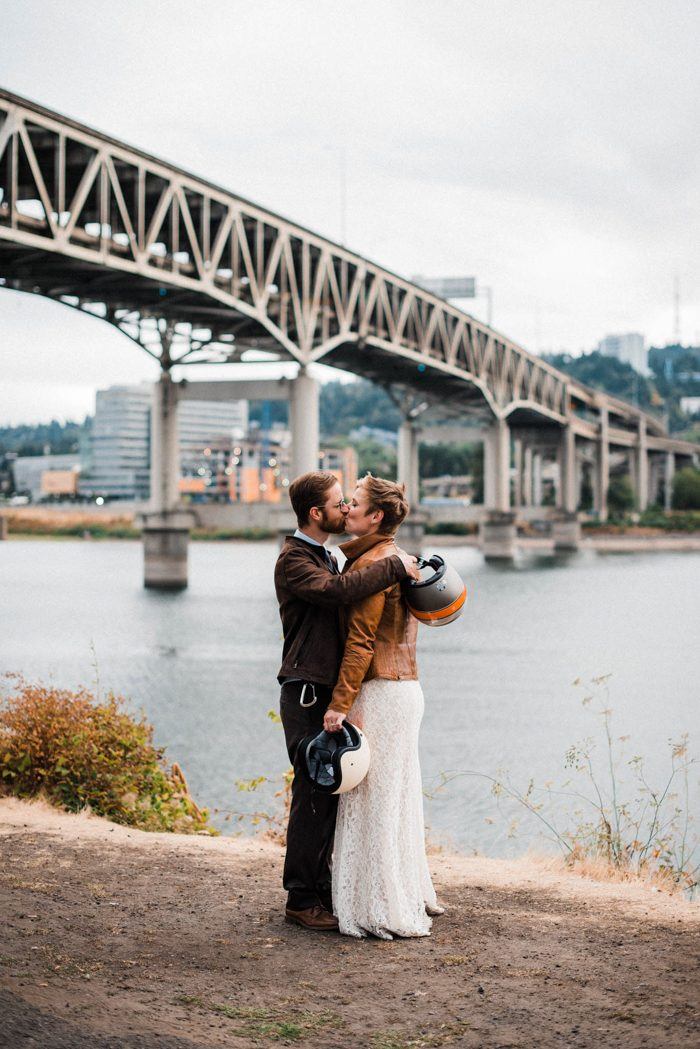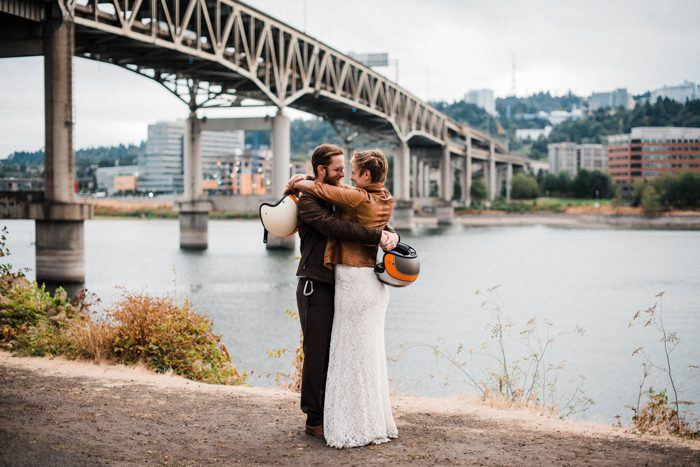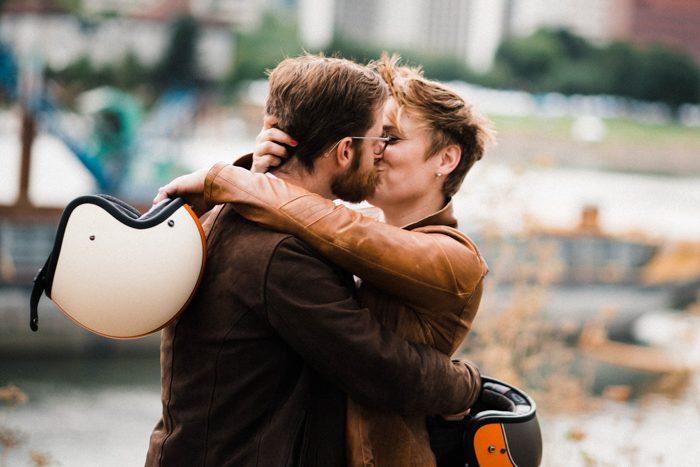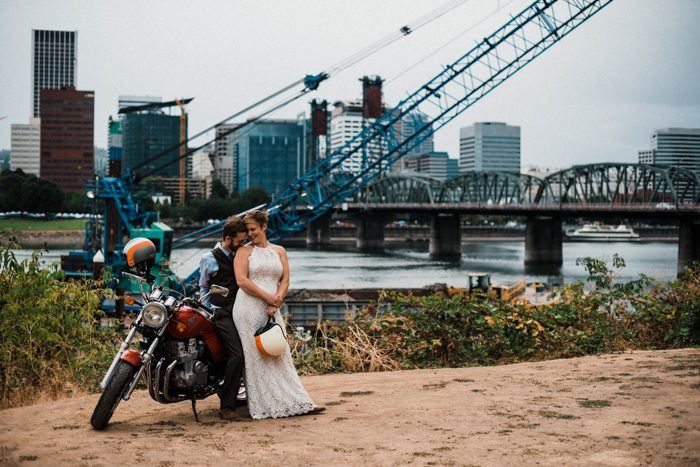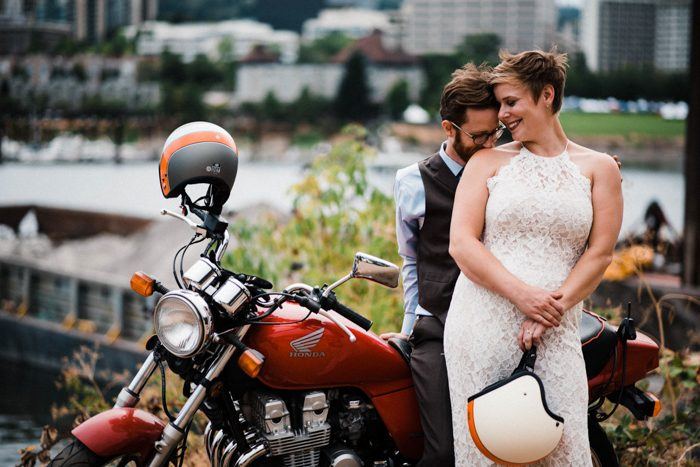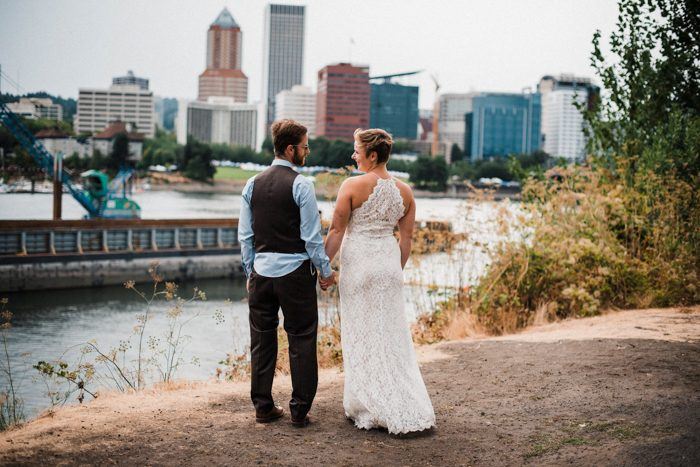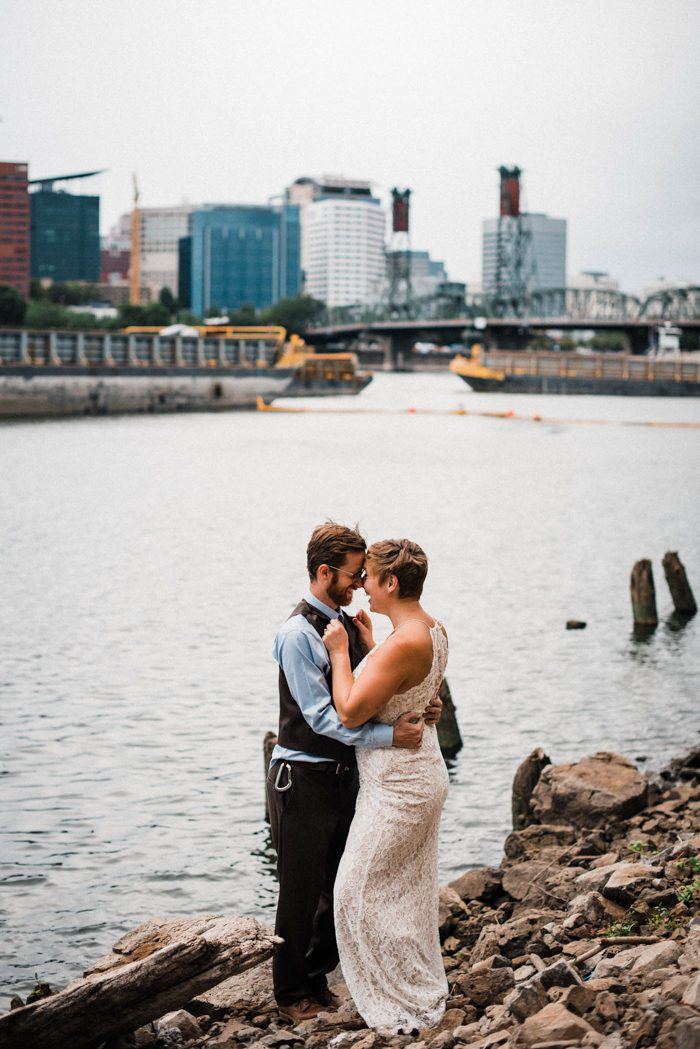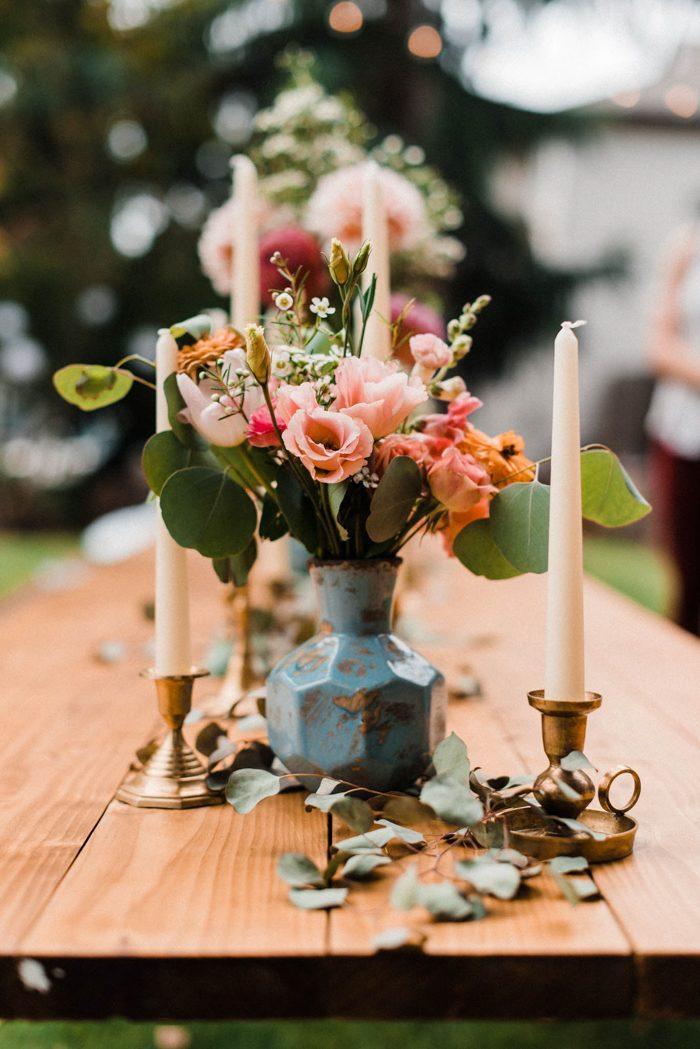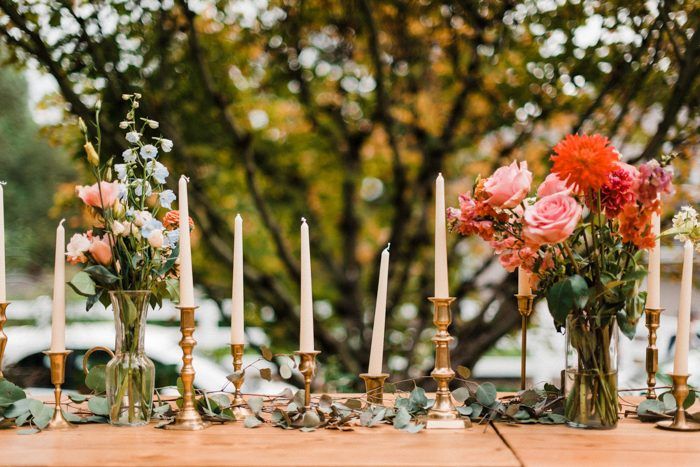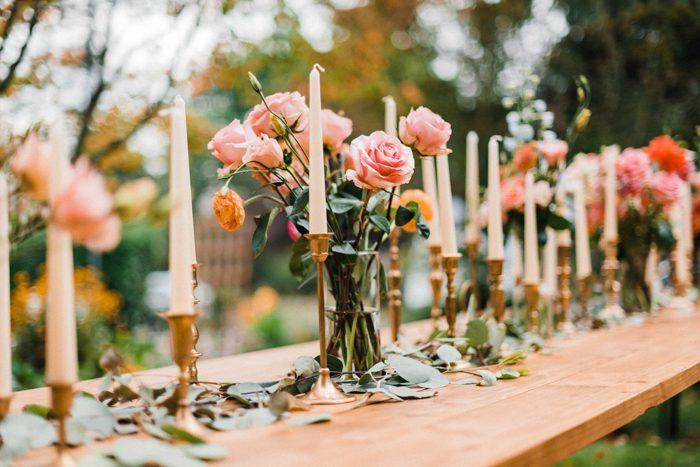 As a Portland wedding we had to represent with a food truck, which we did in spades with the Wood Fired Pizza Truck (Maiale Di Volo). Our family whipped up some great big salads and put together charcuture boards for an all out feast! We decided to abandon the typical tiered wedding cake in leau of 10 full cakes from a local bakery (Papa Hydens) This worked out to cost less and tast WAY better than any "wedding" option. Of course, Bill prefers cookies to any other desert so his mom put together a cookie spread to dream of.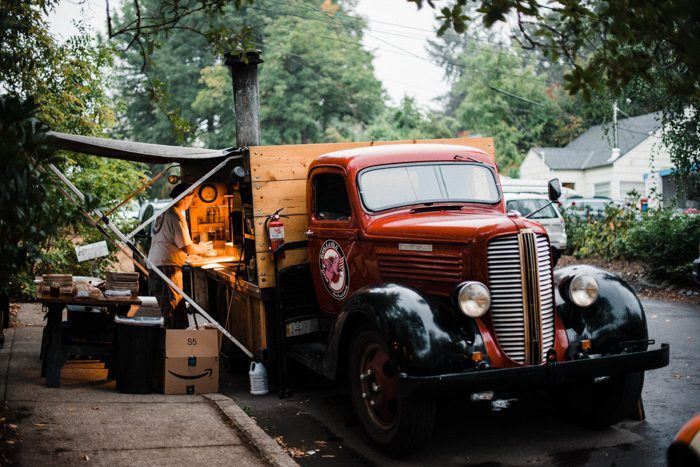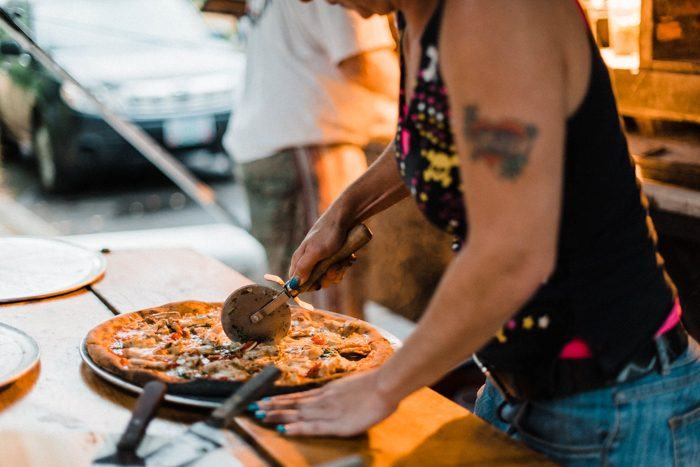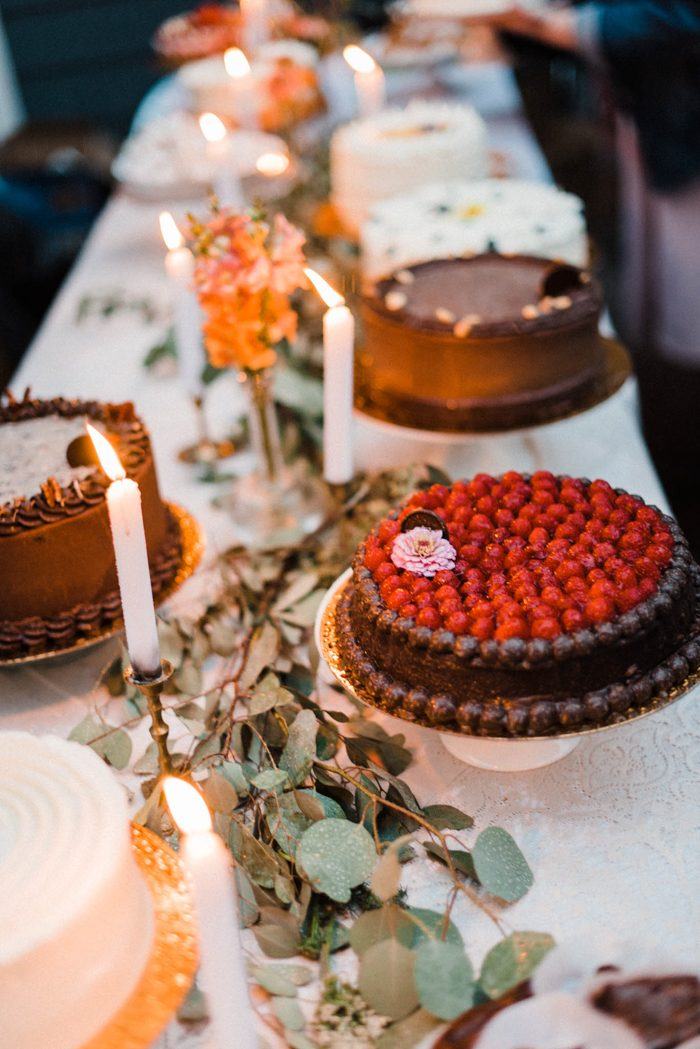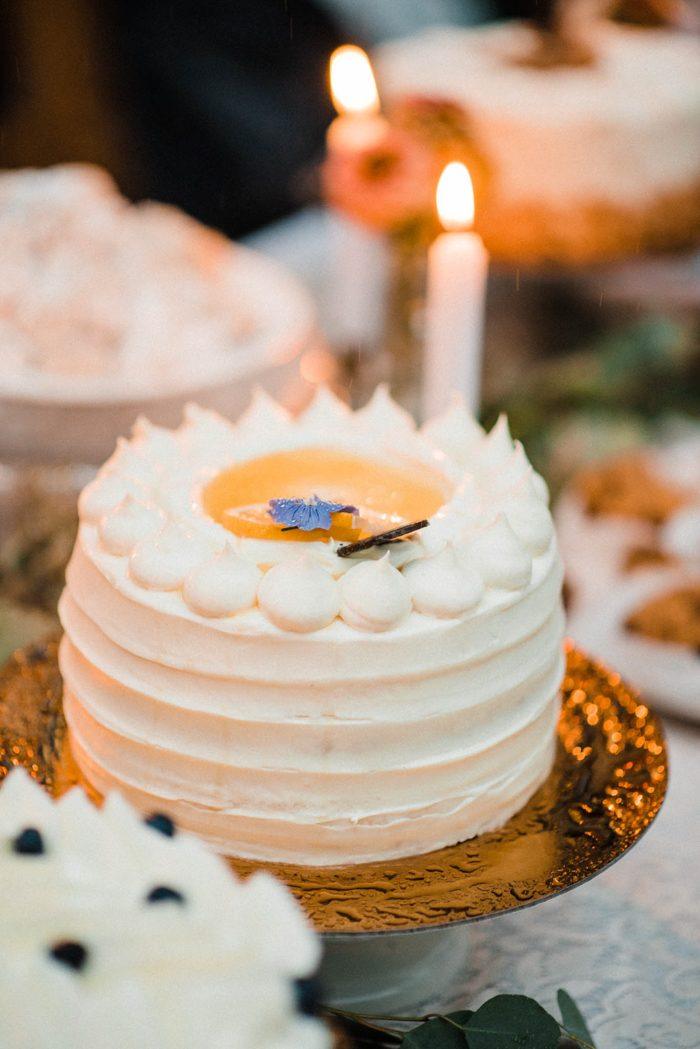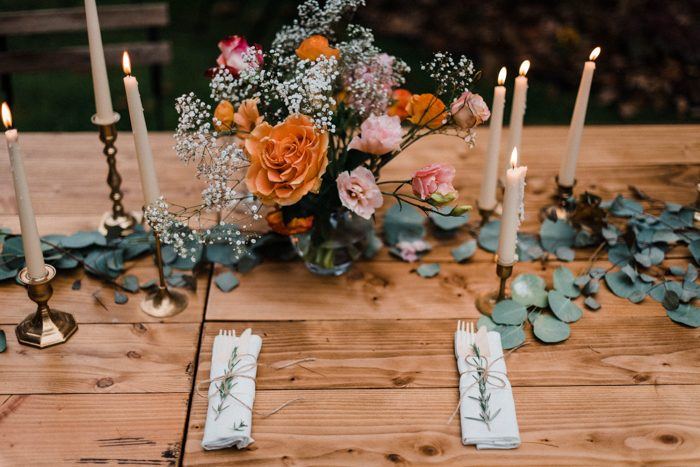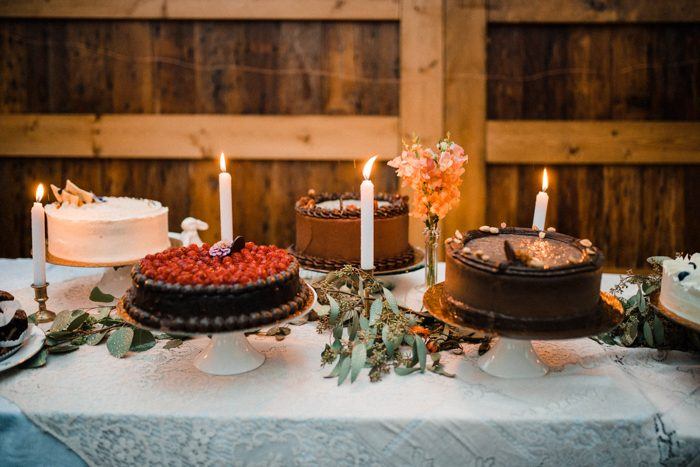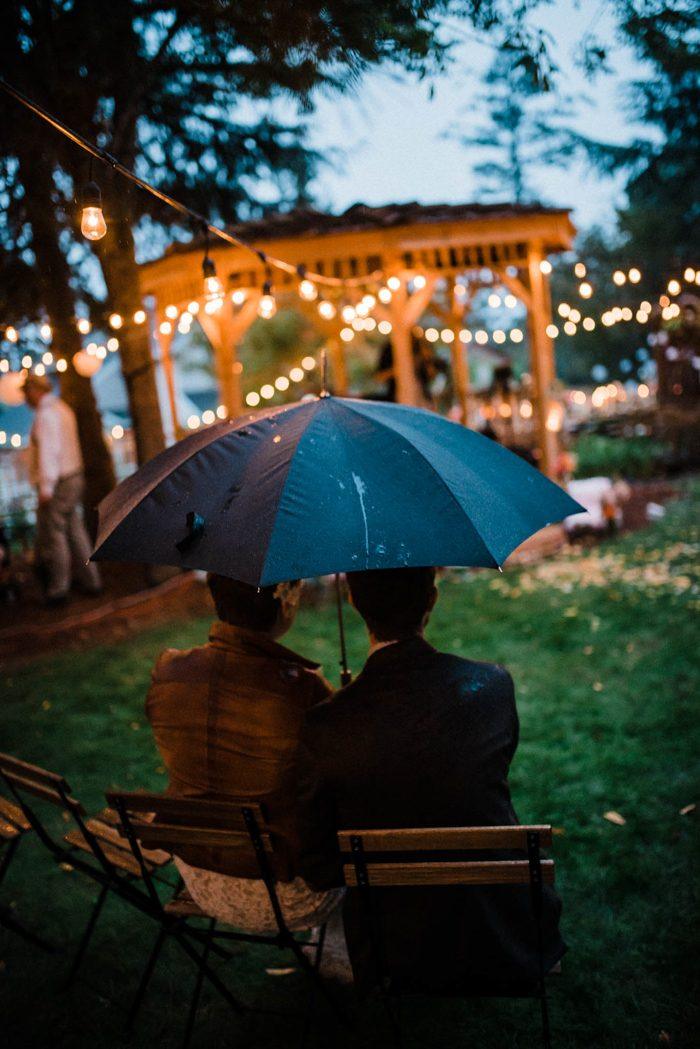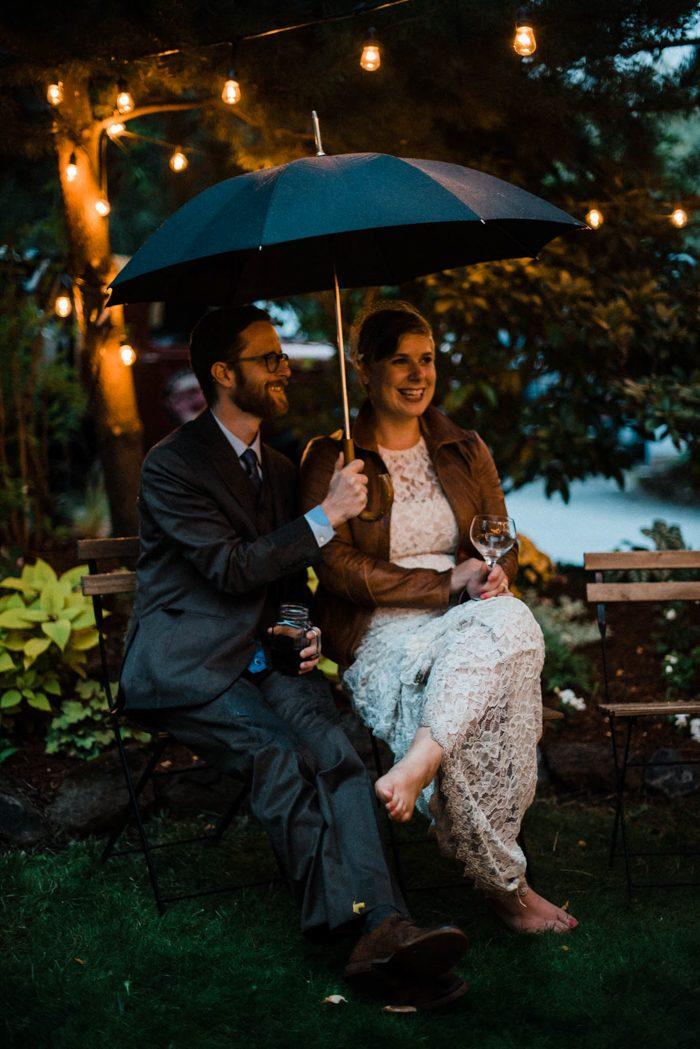 We wanted the day to be fun, so every chance we got we added some fun to vibe. We knew we wanted a live band but neither of us were really that into the traditional pop music wedding bands. We did some research and went with swing band (Jenny Finn Orchestra) knowing that the dance steps are pretty simple and really fun!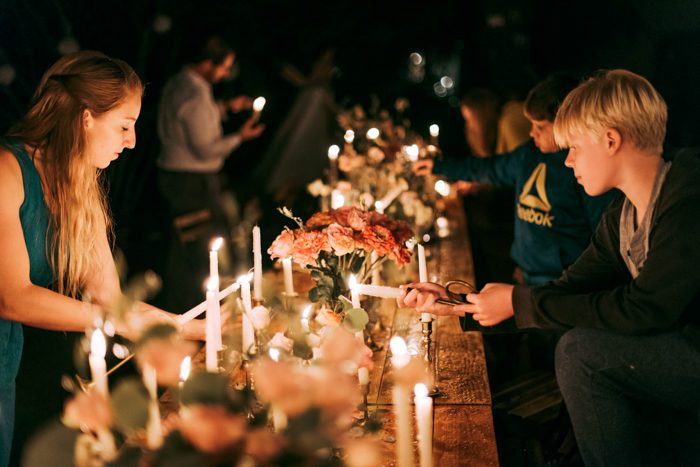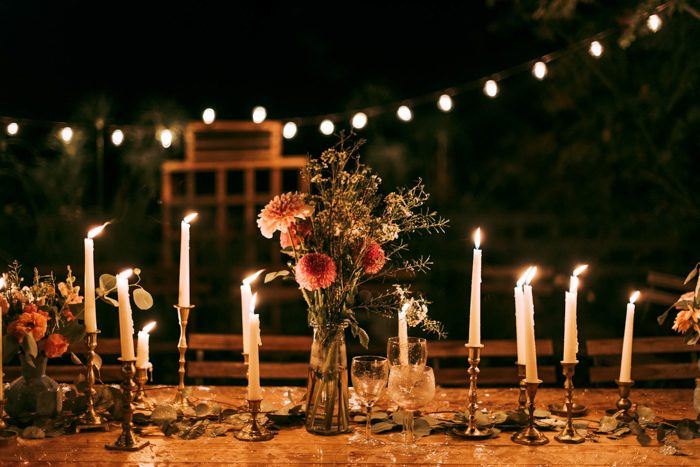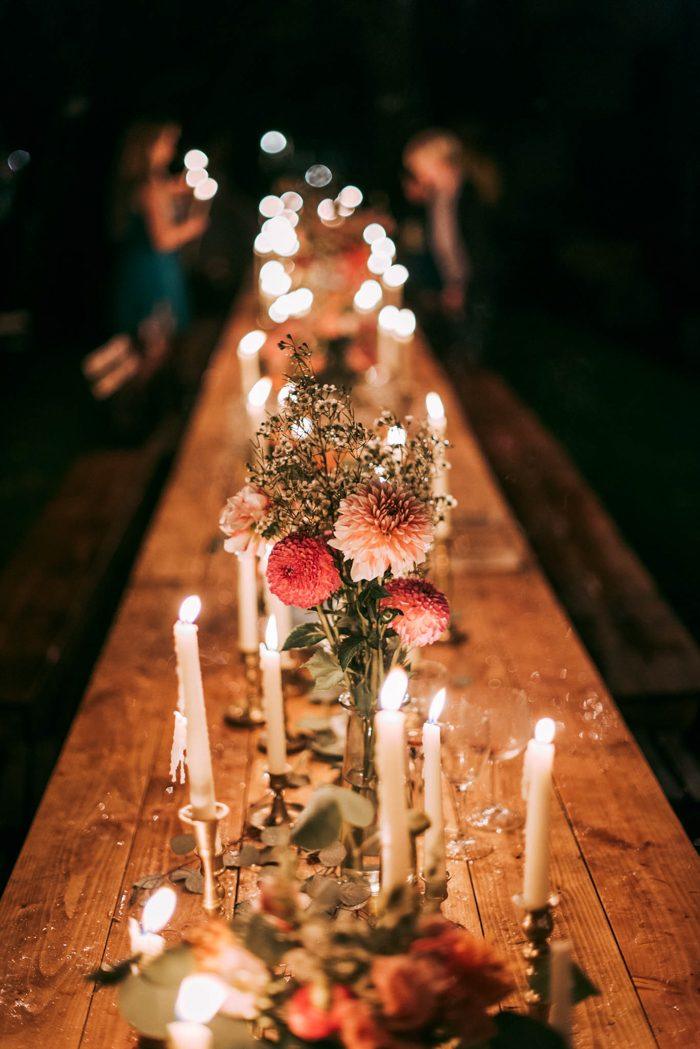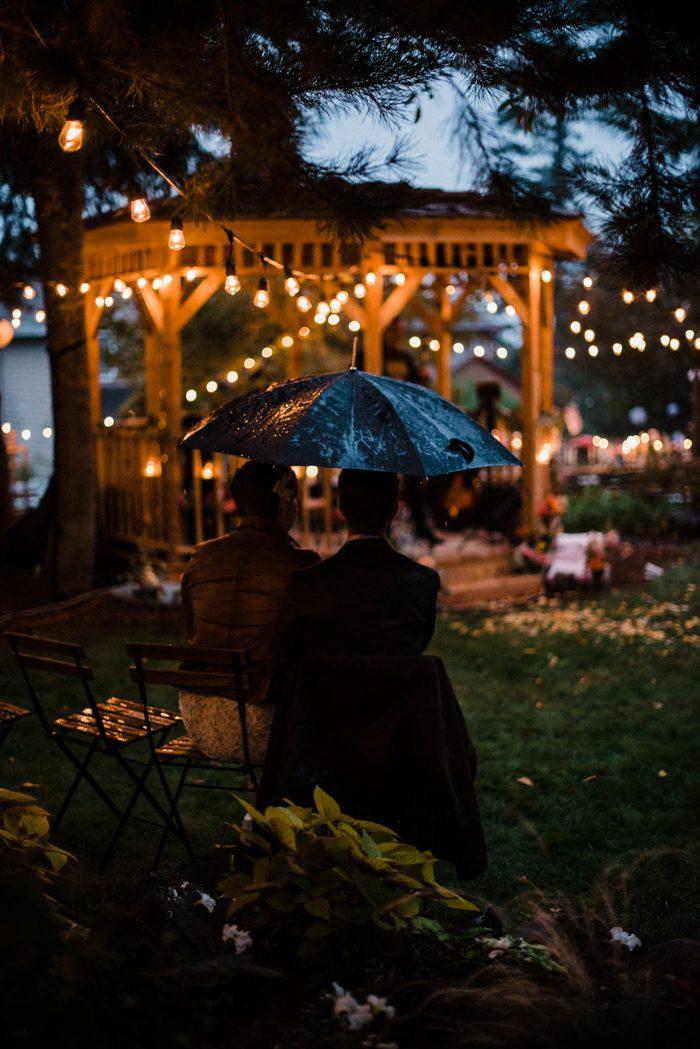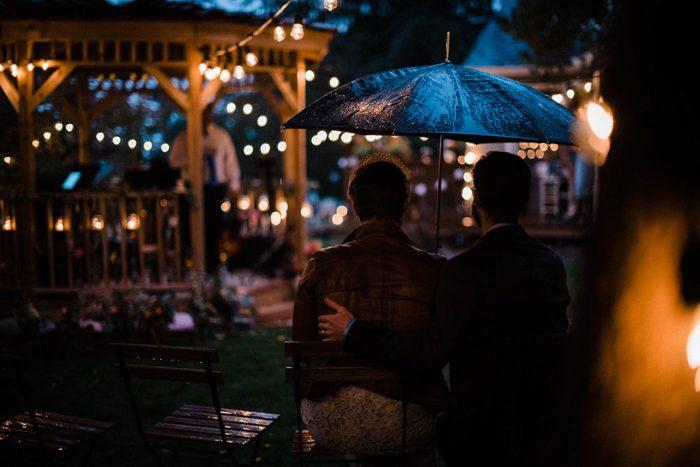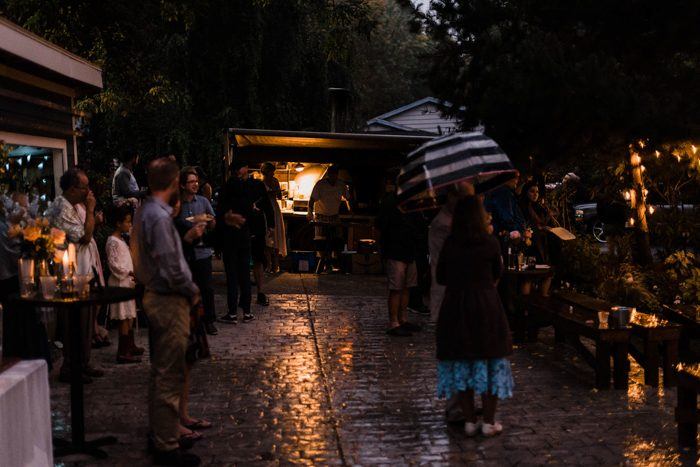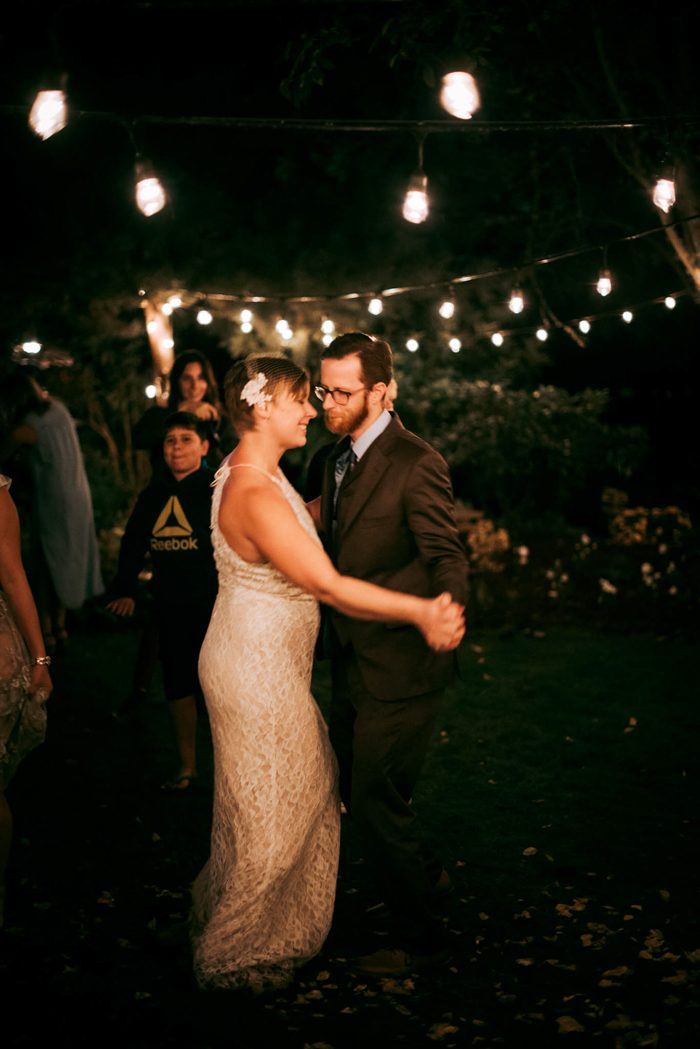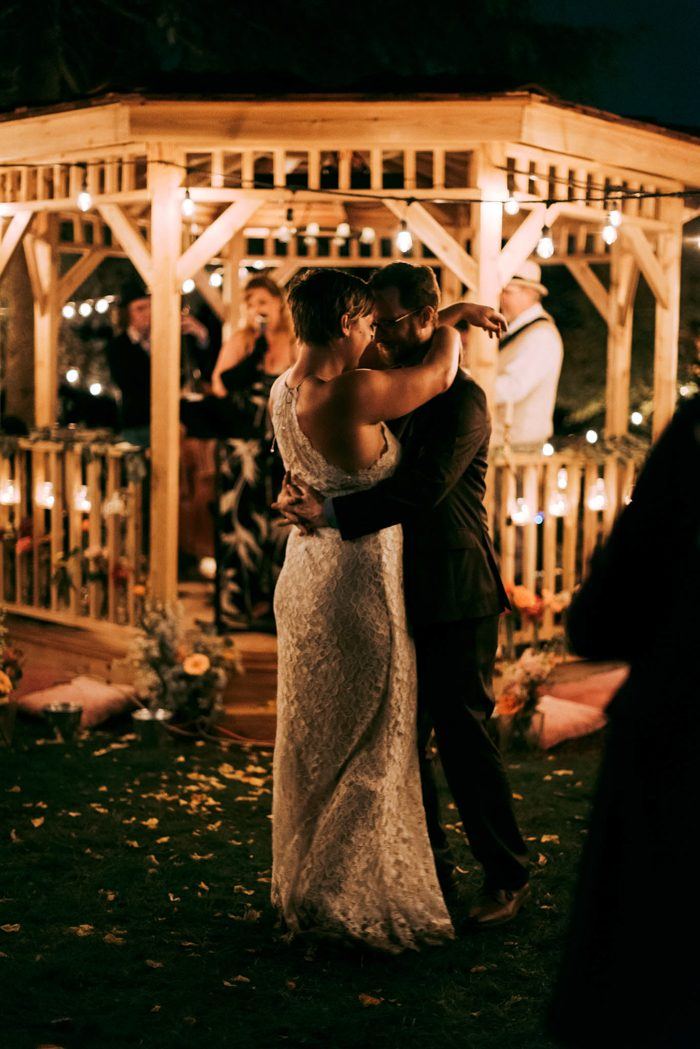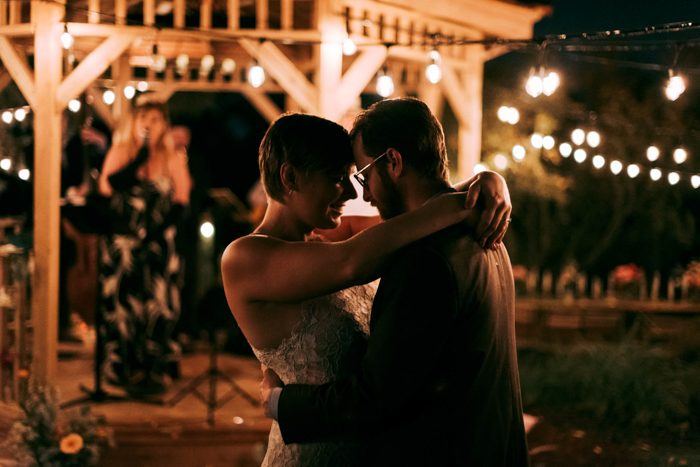 Congratulations to Katie and Bill for transforming their home into the beautiful wedding of their dreams and special thanks to The Foxes Photography for sharing this super-creative celebration with Junebug! For more backyard wedding inspiration, check out this epic and eclectic DIY backyard wedding in Texas!