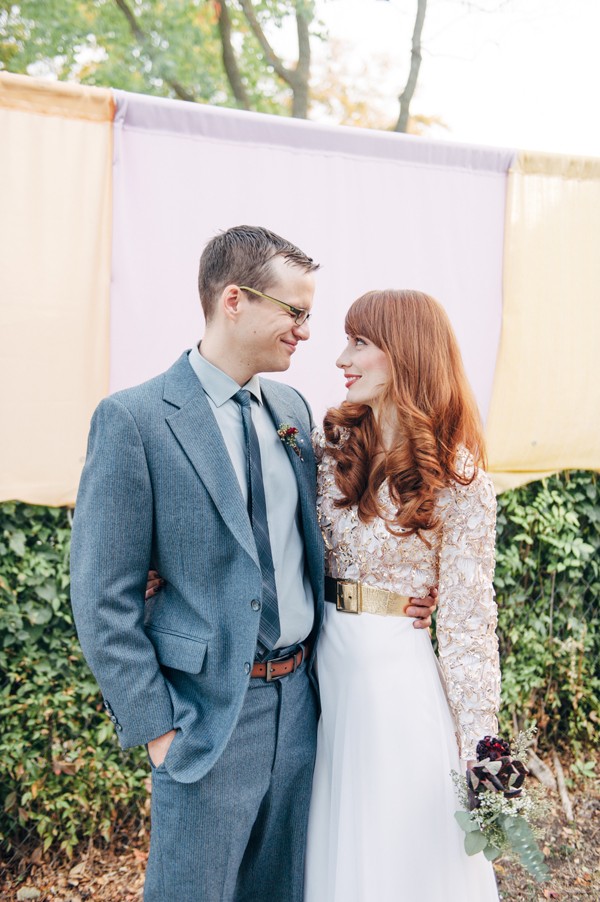 Amanda and Rhino's eclectic DIY backyard wedding in Texas is total eye candy for crafty brides! Having the wedding in their very own backyard allowed Amanda and Rhino to show off their DIY skills and eliminated a lot of the work that comes with finding a venue. A cross-stitch pegboard sign, dozens of vibrant flower garlands, and a literal family tree (a tree decorated with family photos!) are just a few of the countless projects the couple took on in the months leading up to their wedding. We love how Nine Photography took Amanda and Rhino's portraits throughout the evening in order to capture the variety of lighting that the sunset offered.
The Couple:
Amanda and Rhino
The Wedding:
Private Residence, Richardson, Texas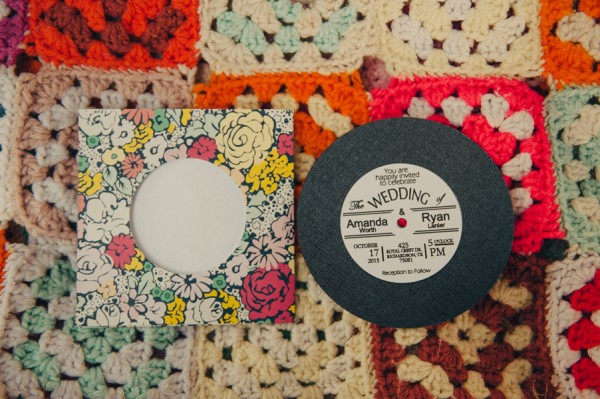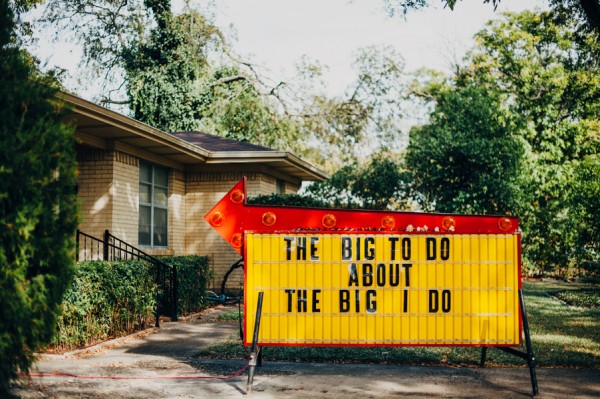 There were other venues we considered in the early planning stages, but using our own backyard made the most sense. Backyard weddings can be laid back and easy and that appealed to us, as well as the freedom to work on our own timetable and move forward with plans without running it by someone first. Practicality aside, we couldn't pass up the opportunity to have an intimate ceremony under our own pecan tree in the place that we live and love.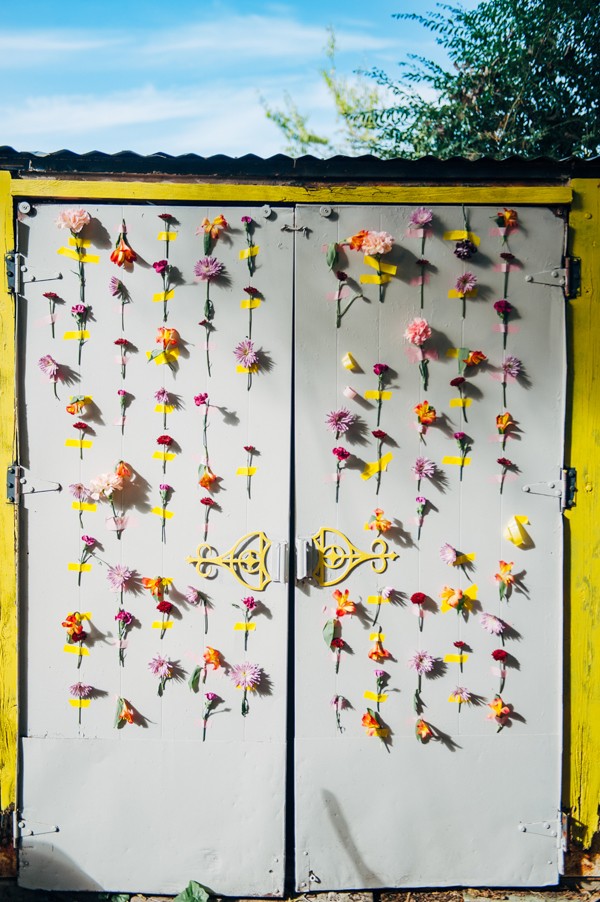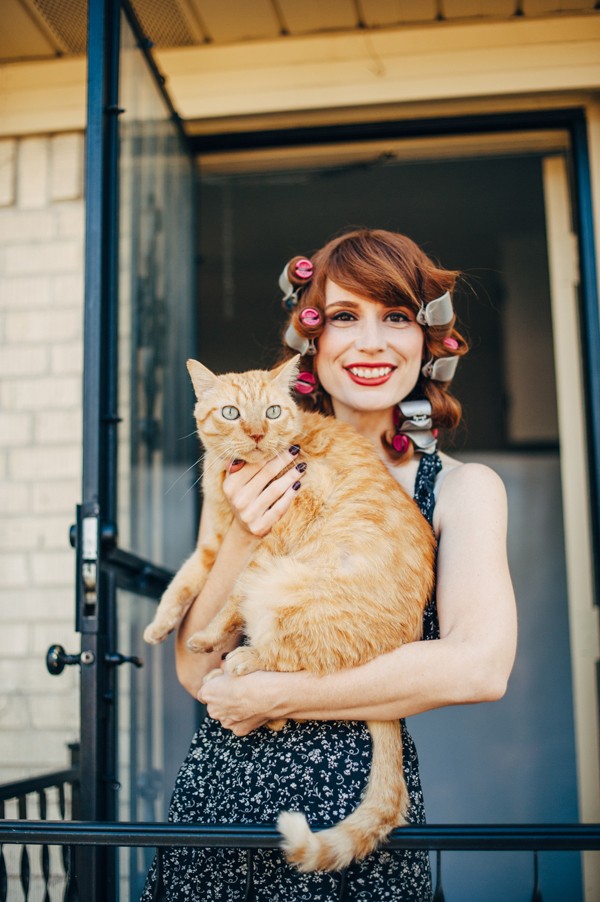 I couldn't help but think of Loretta Lynn when I first tried my dress on. The long, poofy sleeves and gold detailing are vintage Grand Ole Opry.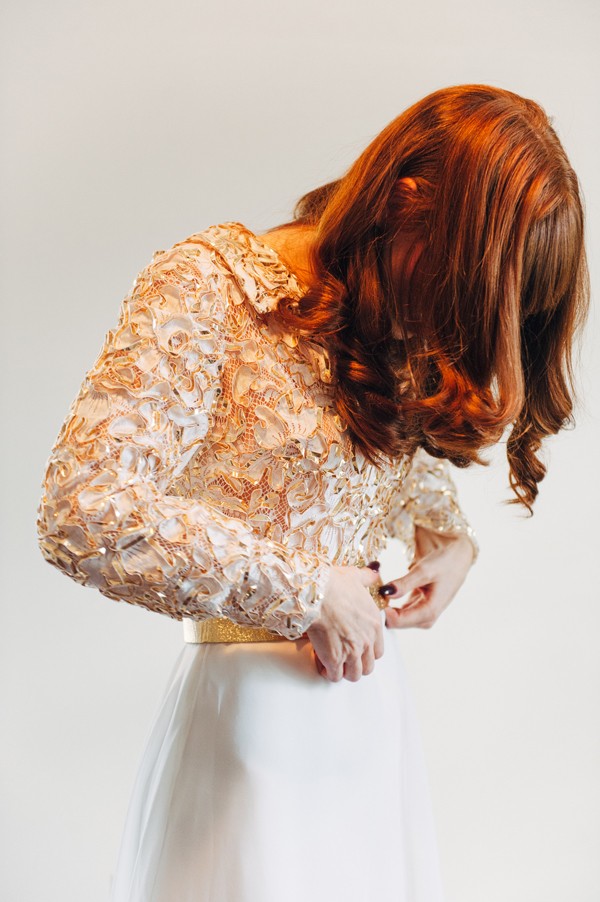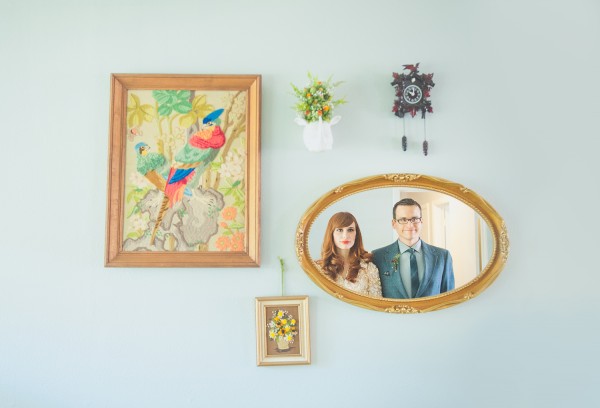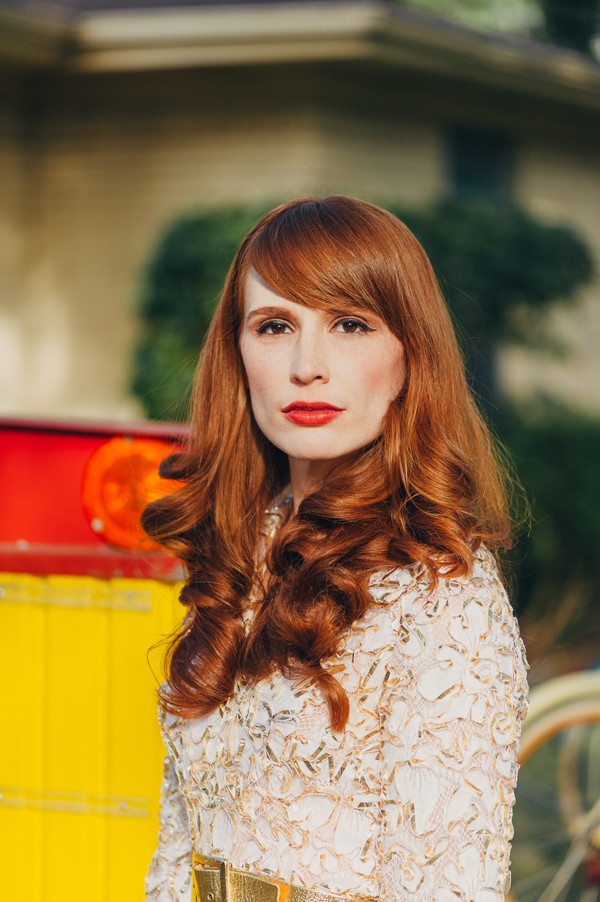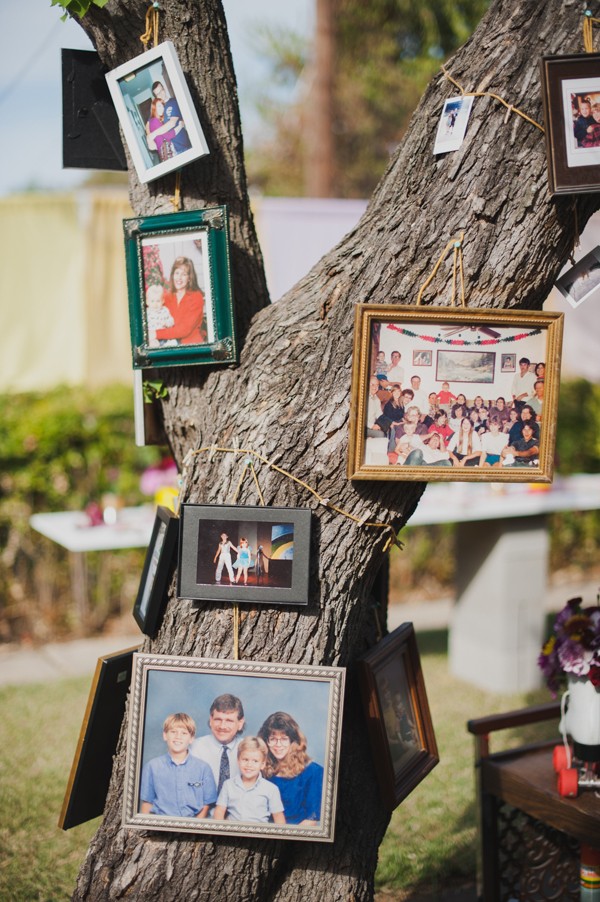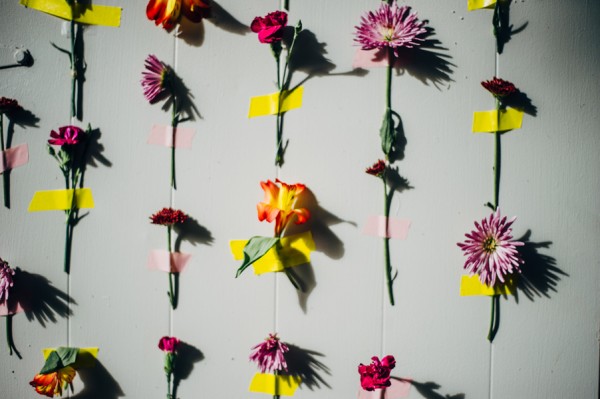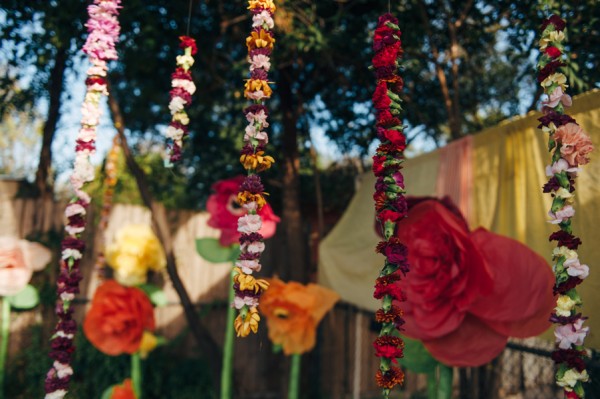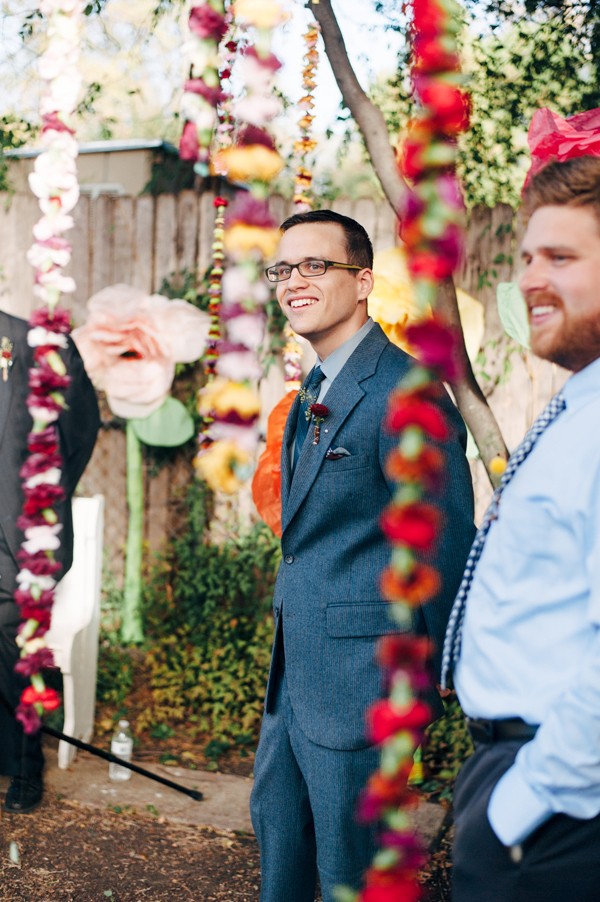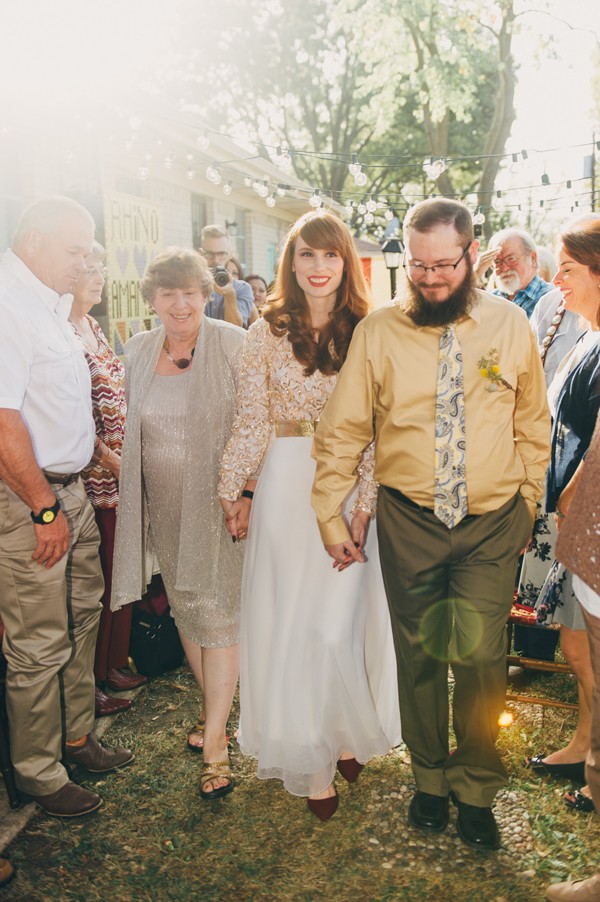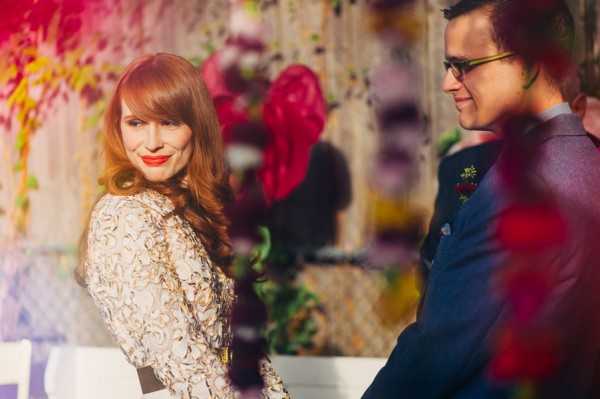 We were honored to have Rhino's grandfather marry us. He is a vet, retired librarian, and husband for 50+ years. We also twisted the arms of our close friends Jodie and Tommy to sing at our wedding.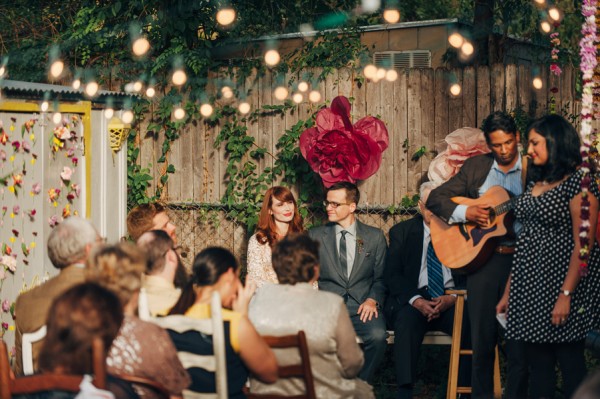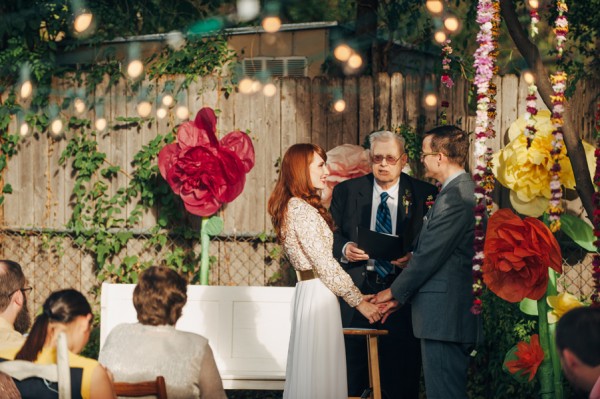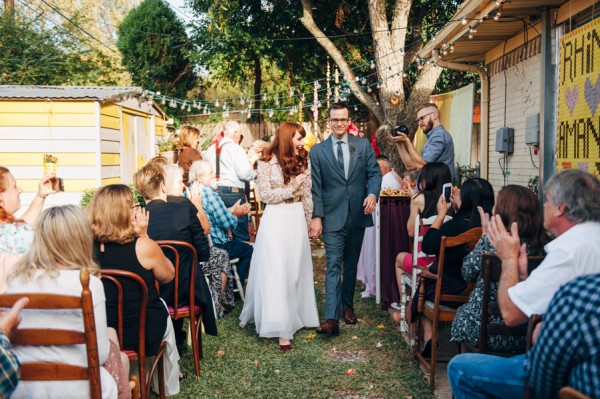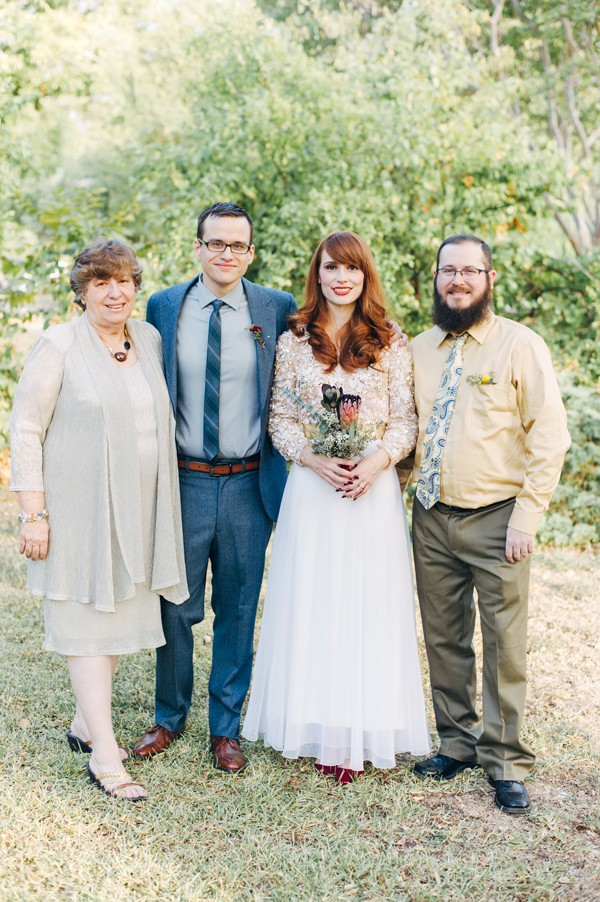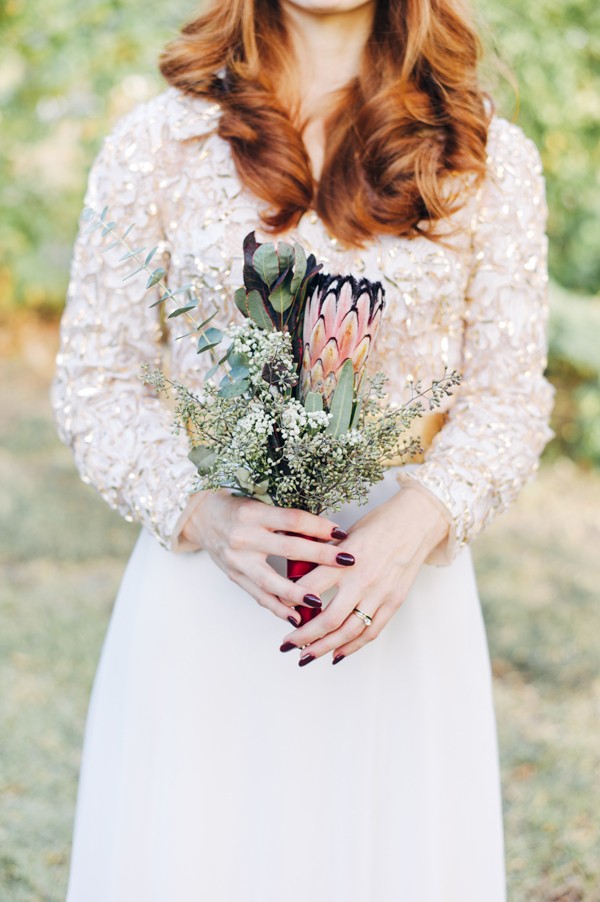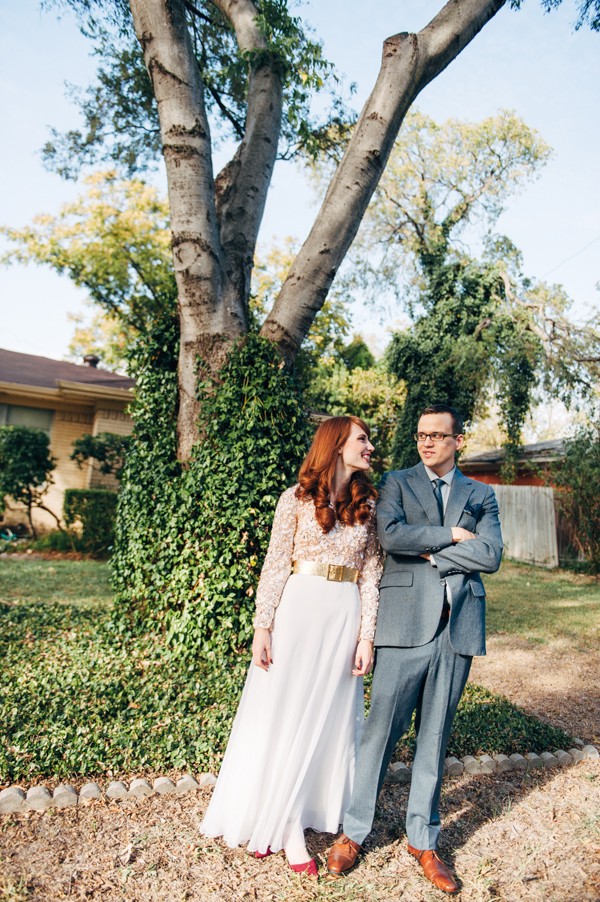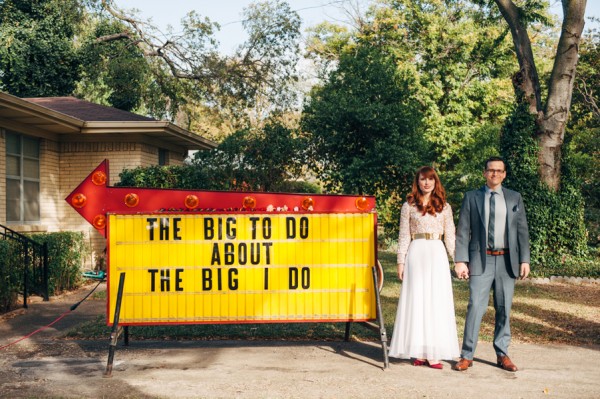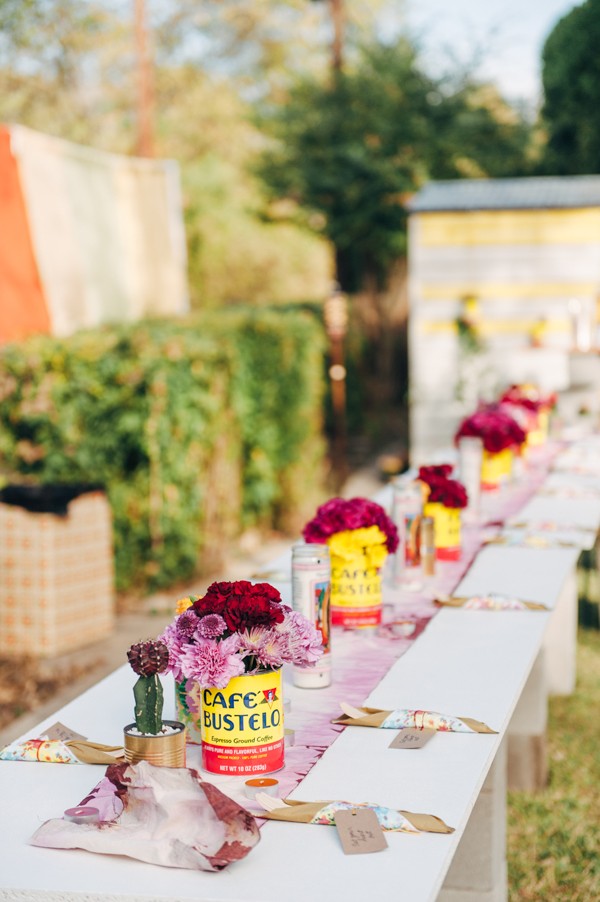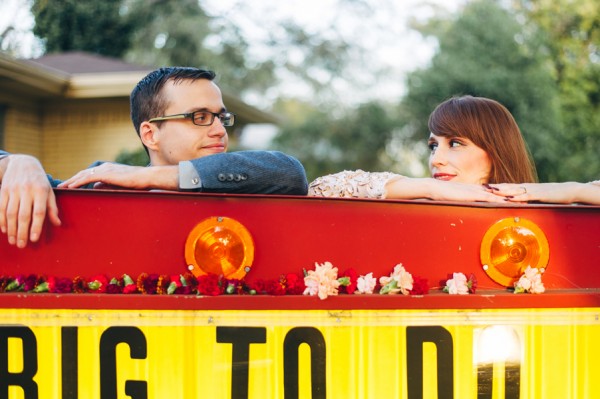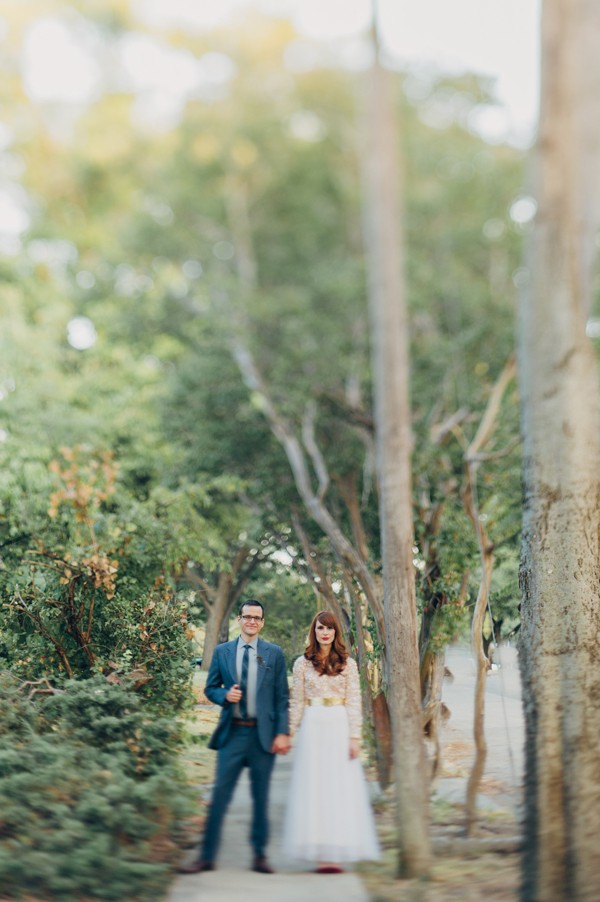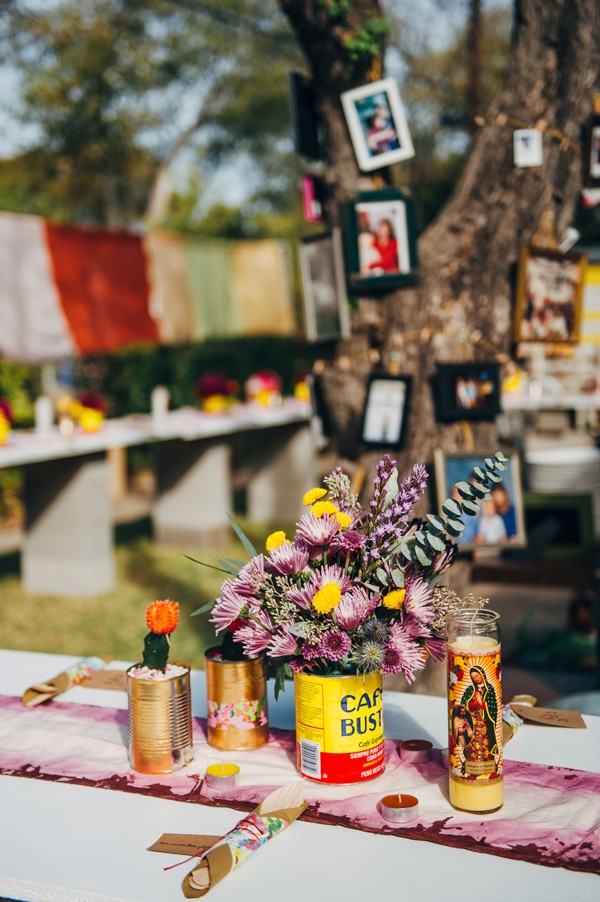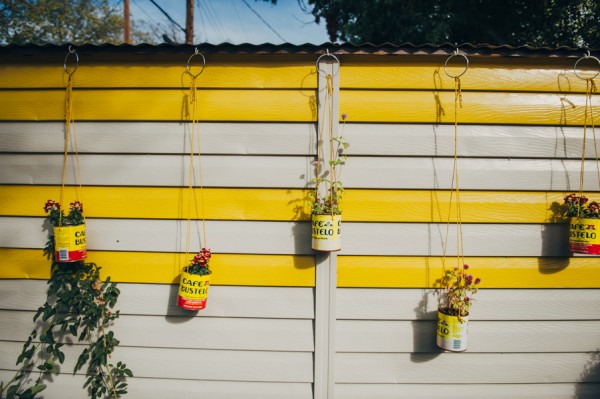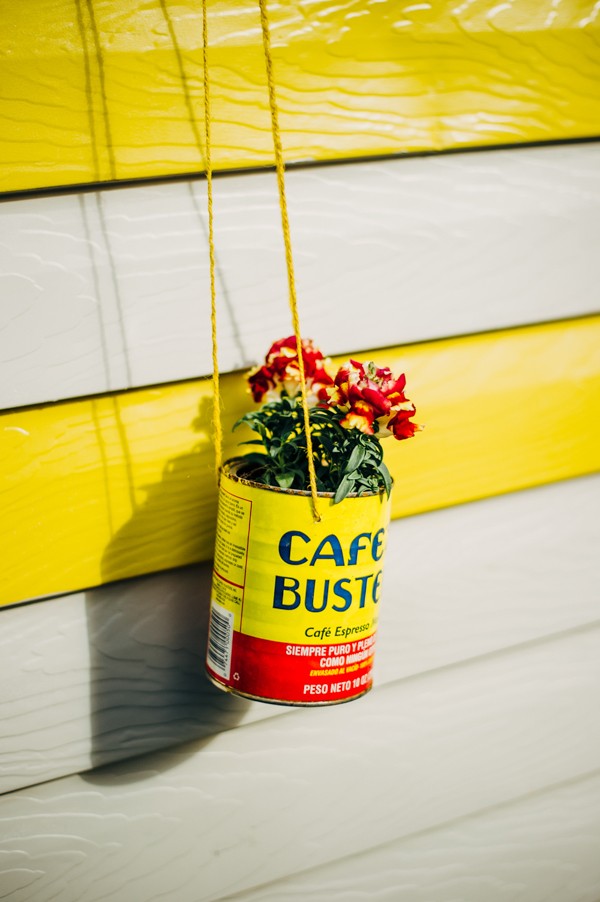 With the help of friends and family, we worked right up to the day of stringing fishing line through flowers to hang from our trees, constructing tables and bars from cinder blocks and particle board, and erecting custom curtains along the perimeter of the yard for privacy. For several weeks after the wedding it felt strange not to have a project to work on.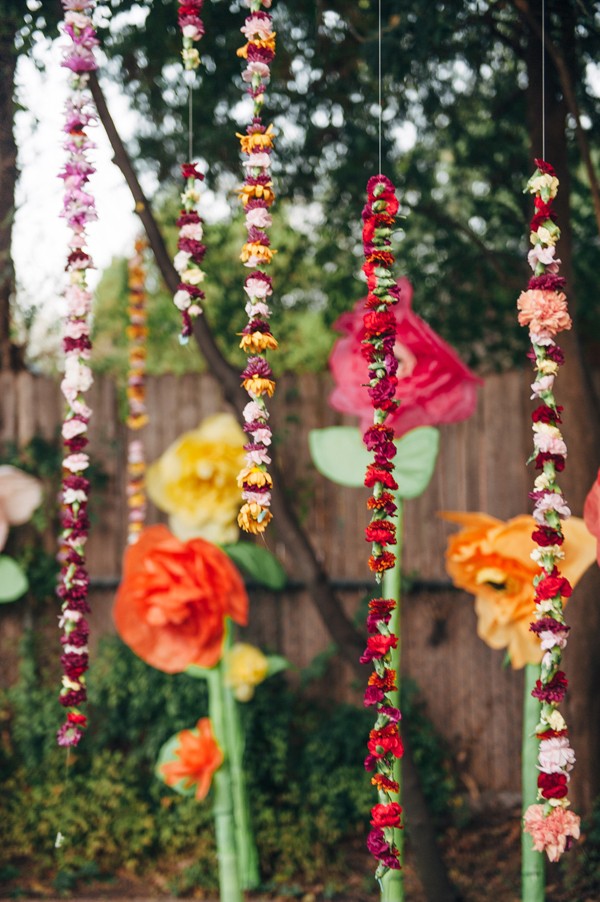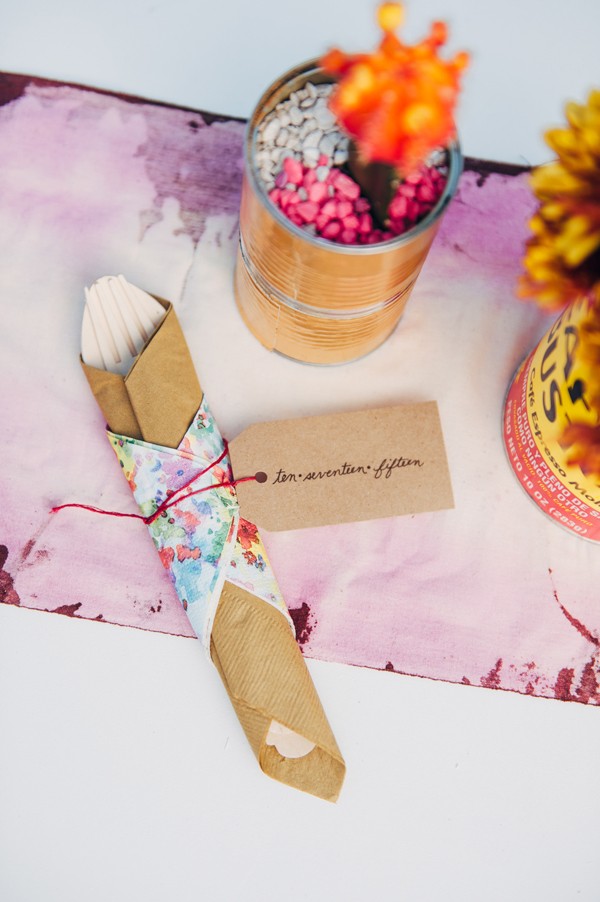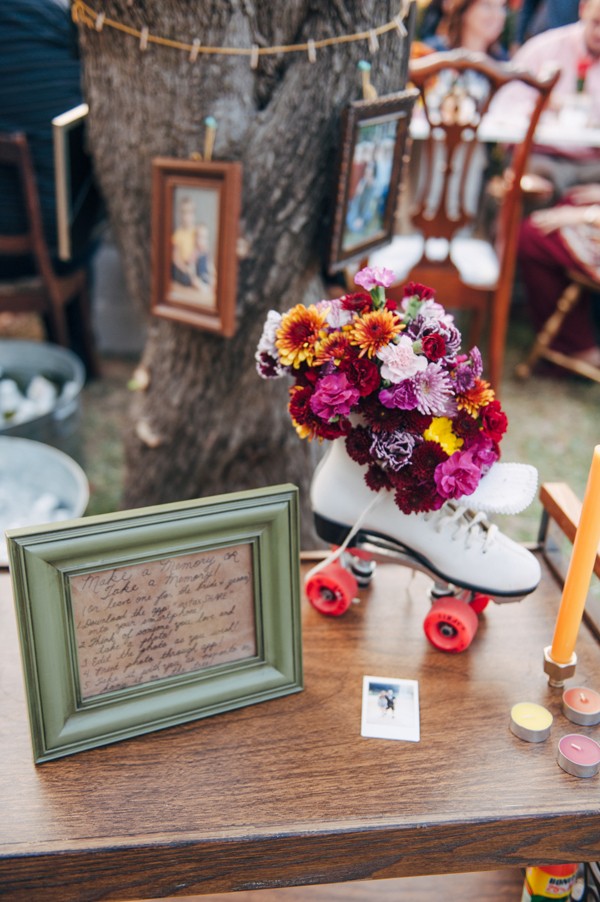 We DIY'd the heck out of our wedding, working for weeks on every detail. My favorite project was the cross-stitch pegboard sign I made to conceal our breaker box and to use as a photo backdrop. It hangs in our dining room now.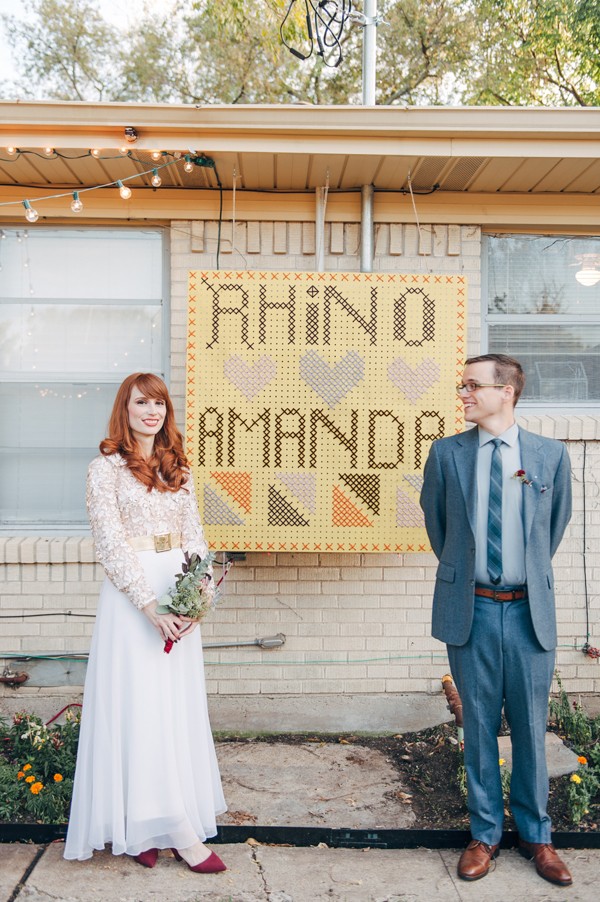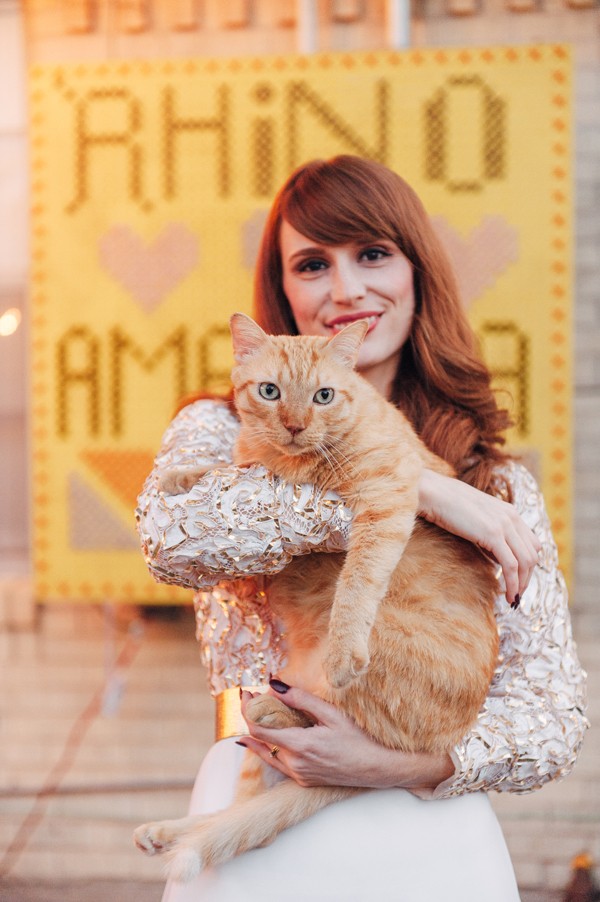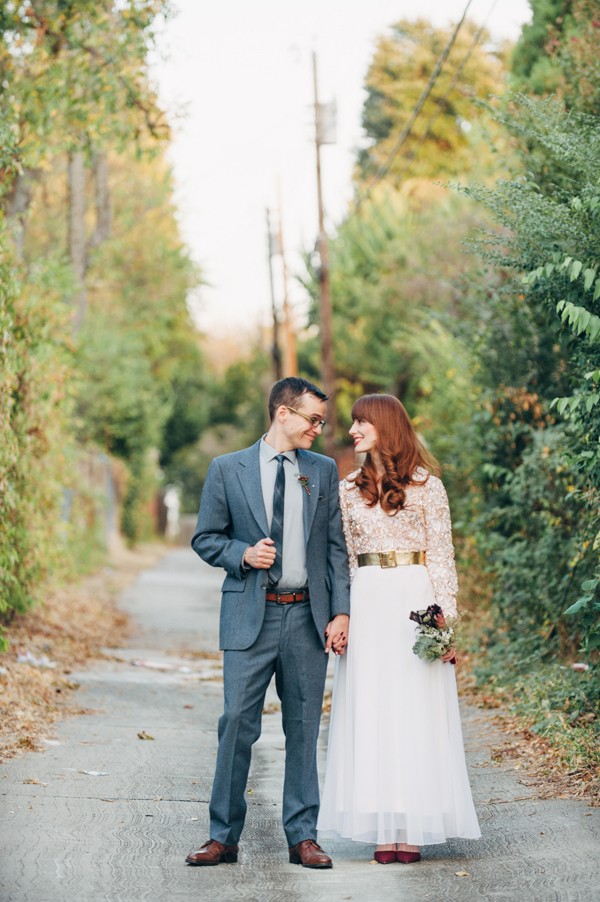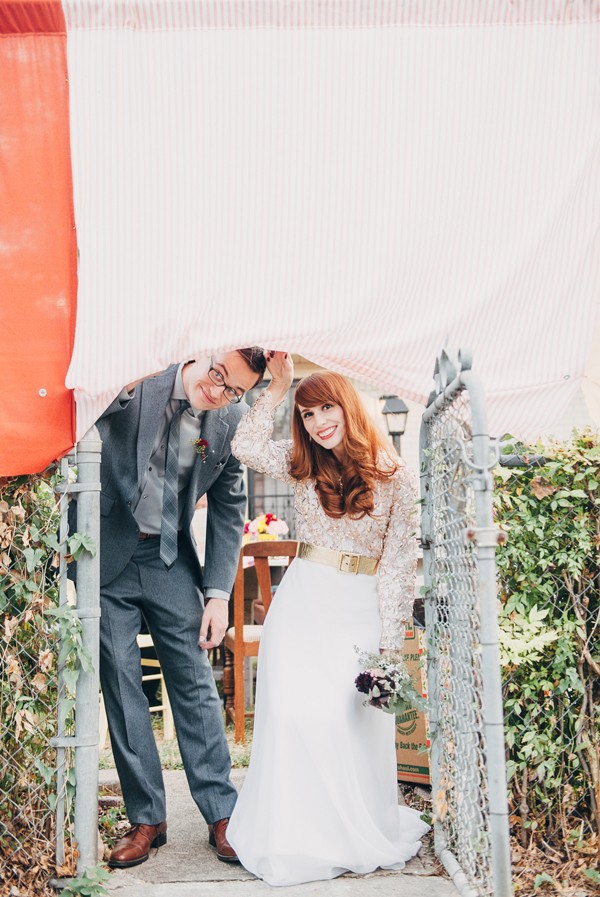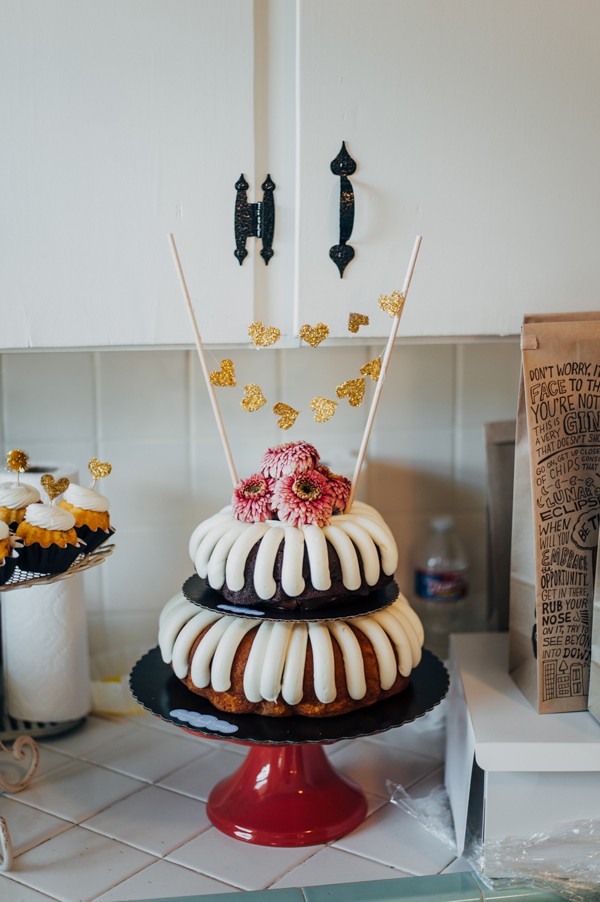 The most memorable part of the day was the first dance. We danced to "You and Me" while Rhino's drunken aunt Lisa Mae cried and took pictures. We happen to be fantastic dancers and we showed our skills on the back porch with family and friends looking on, laughing with us as we tried to sing along.
Processional: The Shining – Badly Drawn Boy
Recessional: Jungle Drum – Emiliana Torrini
First Dance: You and Me – Penny and the Quarters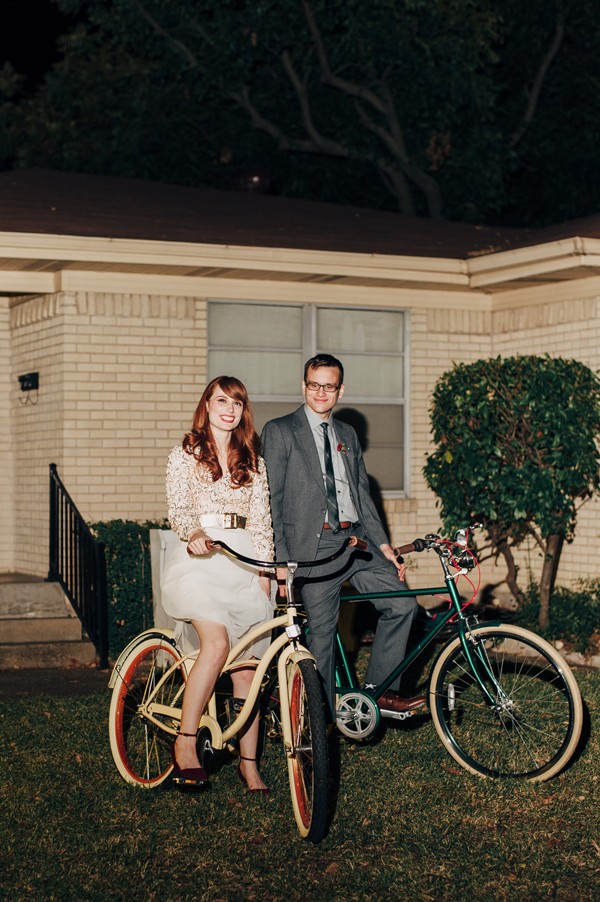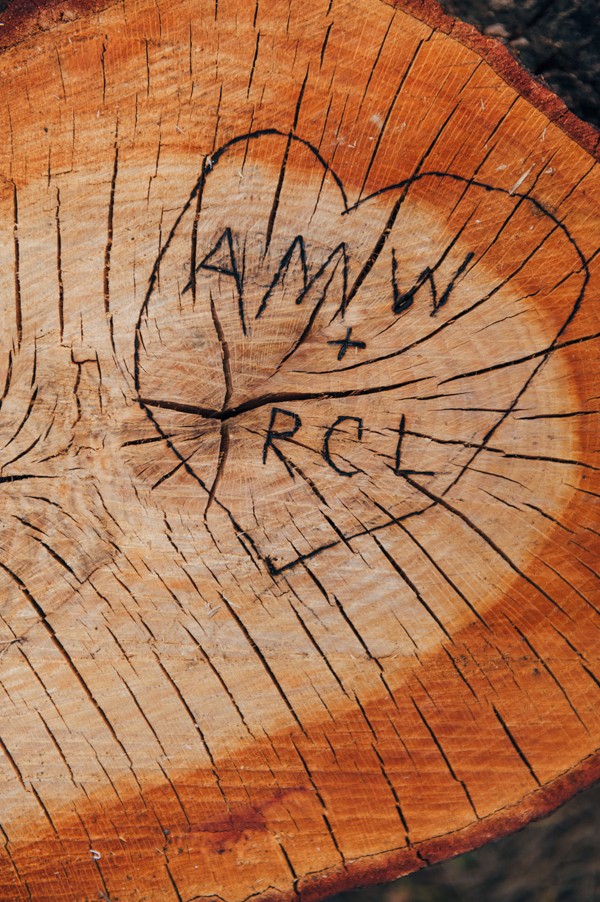 Congratulations to Amanda and Rhino, and a big thanks to Nine Photography for submitting these amazing photos to Junebug! Want more DIY backyard wedding inspiration? Take a look at this colorful handmade backyard Surrey wedding!