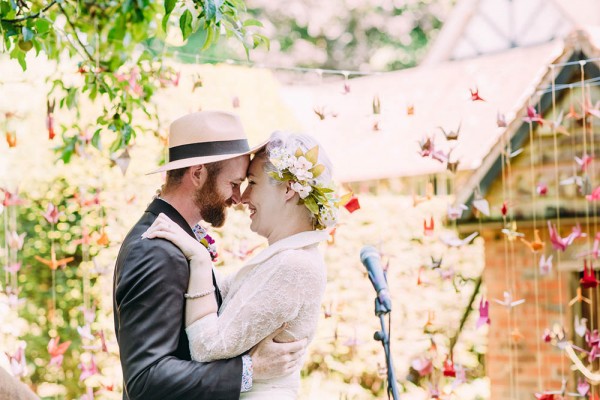 Rory and Emma's wedding day was a chance to show their friends and family how much they love and appreciate their support. They wished to create a day that incorporated their guests while relaying to them how they've helped Rory and Emma become the people and couple they are today. Hosting a handmade backyard wedding allowed the couple to add personal touches to every aspect of their day. Anna Pumer Photography perfectly captured the quirky and colorful details this fun couple incorporated into their Surrey wedding design.
The Couple:
Rory and Emma
The Wedding:
Private Residence, Surrey, United Kingdom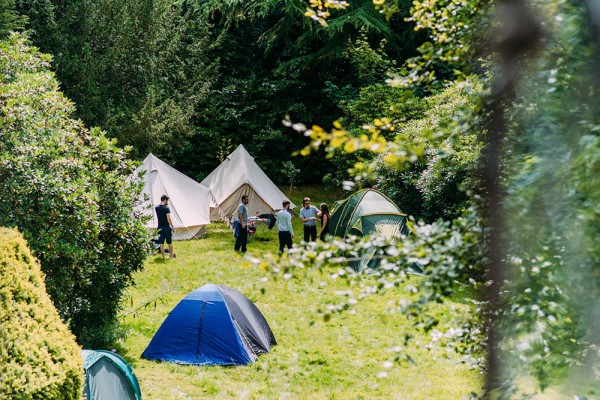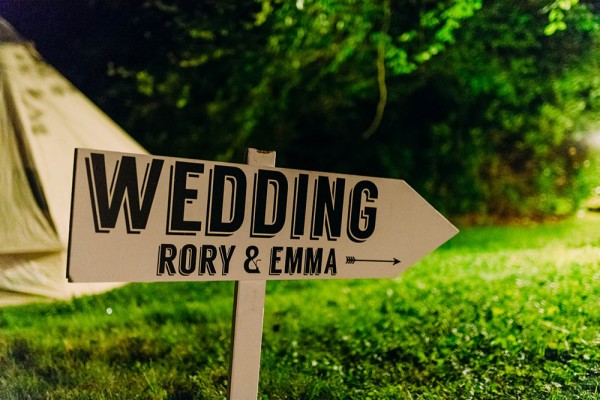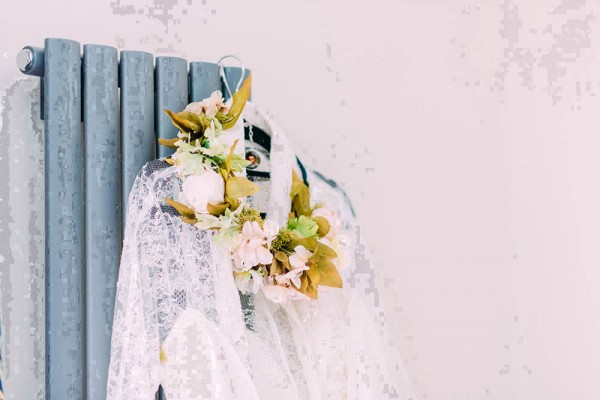 From the bride: I had heard about the legend in Japan that 1000 cranes brings you luck and prosperity and loved the idea, so about a year before the wedding I started to carry squares of paper with me everywhere and anytime we were with friends or family we would teach them to make them, we documented all of this making and the pictures were up at the wedding, the love and happy gatherings that went into that curtain of cranes was immense!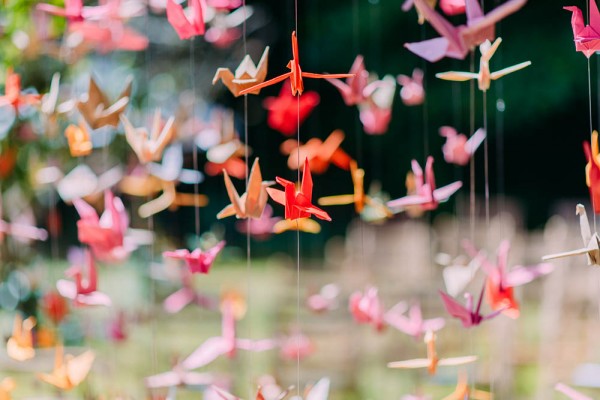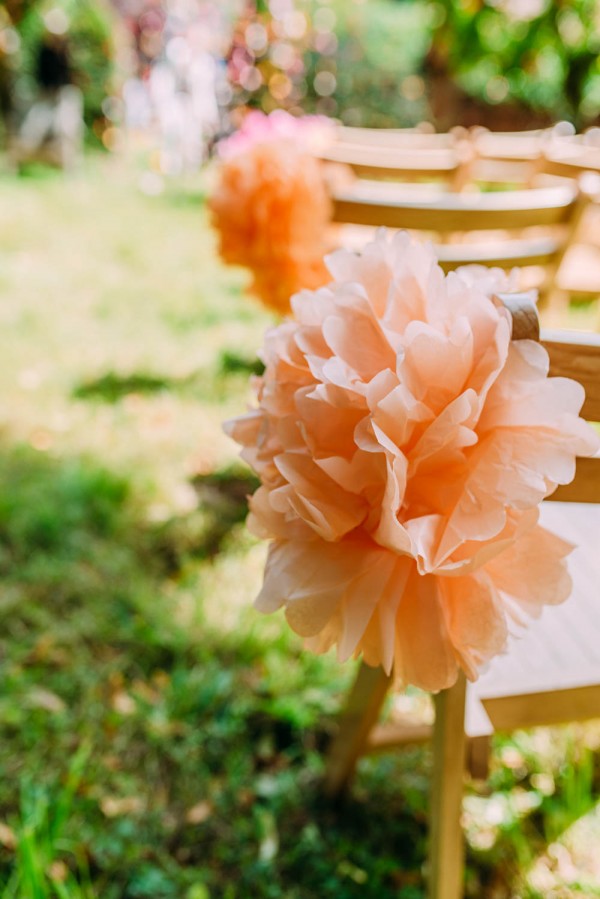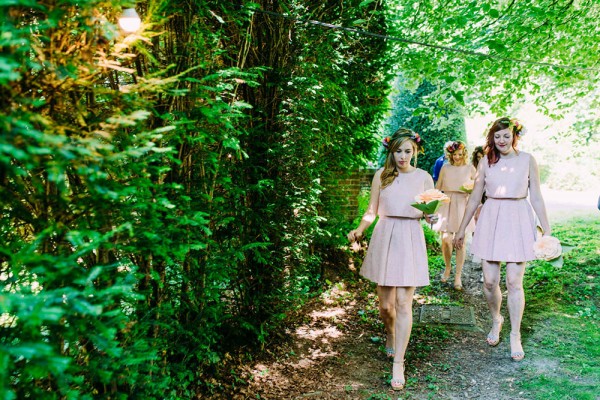 From the groom: At the ceremony, we'd just stood up for Emma's arrival. Something was wrong though. Realising what it was, I turned to my Best Man, mortified, and whispered "I've forgotten the bloody entrance music". Deafening silence for the longest 5 seconds of my life. Suddenly the guests erupted into cheers and applause, and there she was. All that terror, panic, and suspense subsided and in their place, joy and laughter. Honestly, that was better than any entrance to music could have been!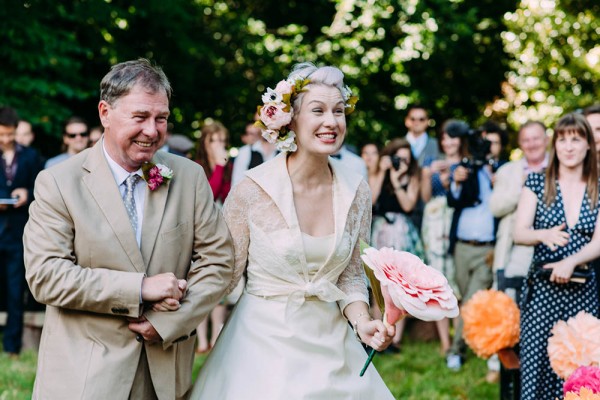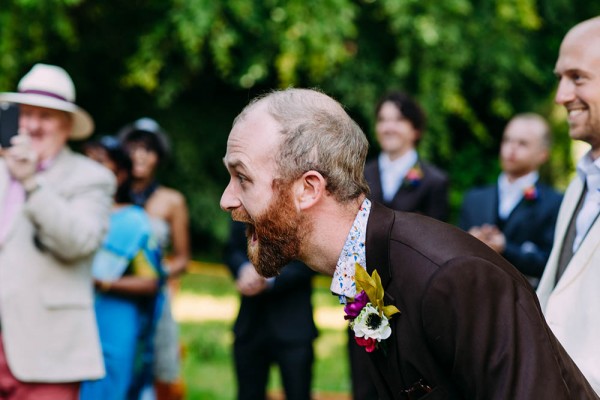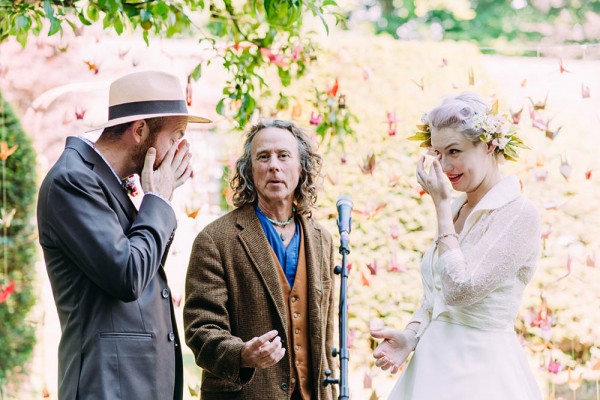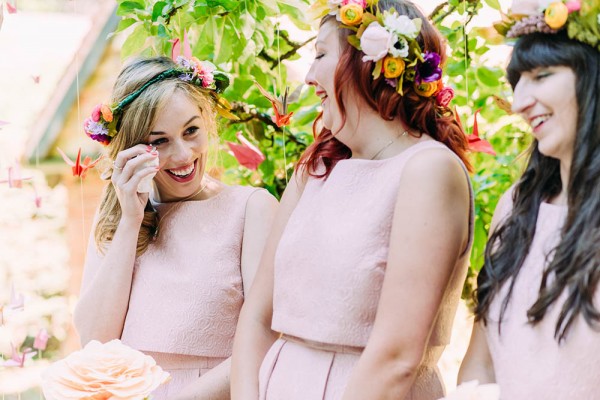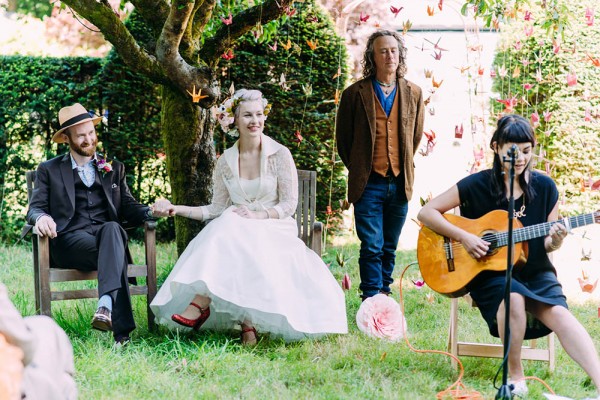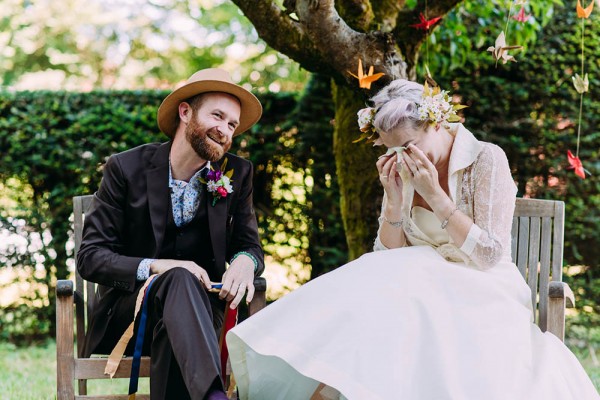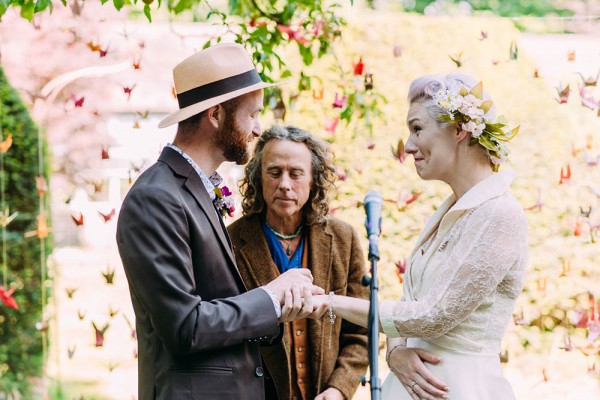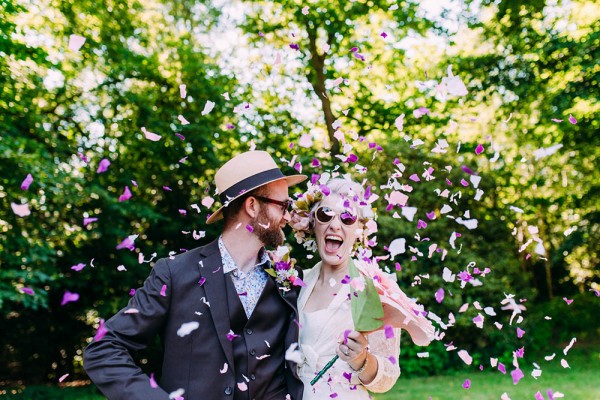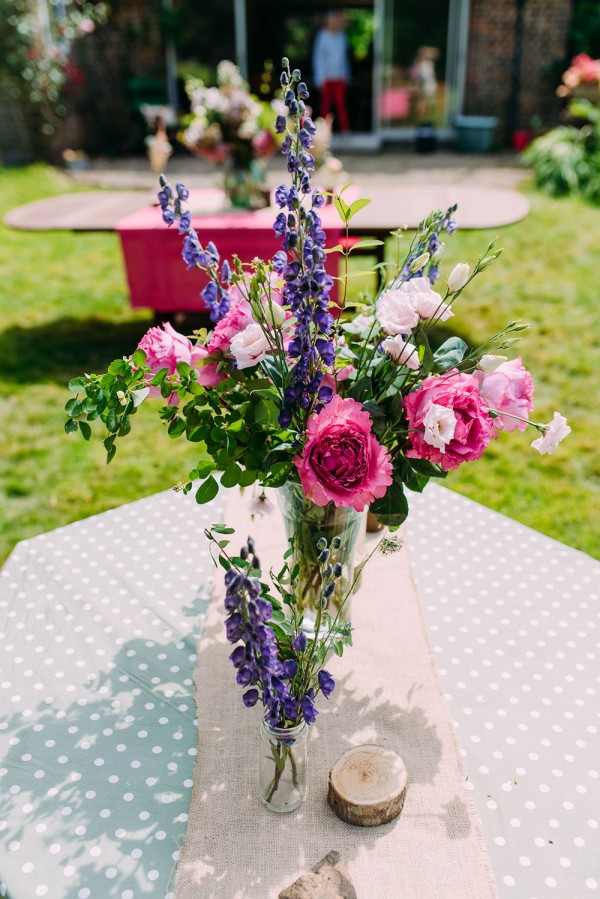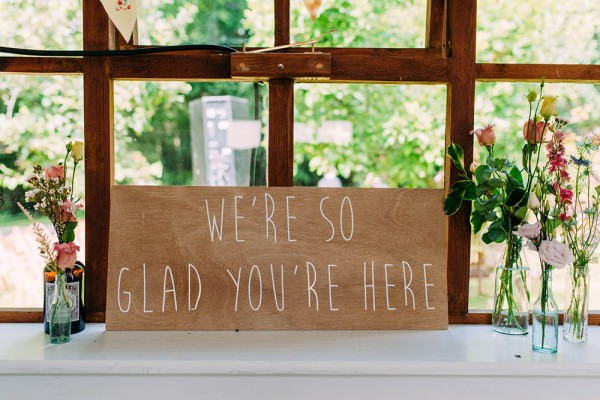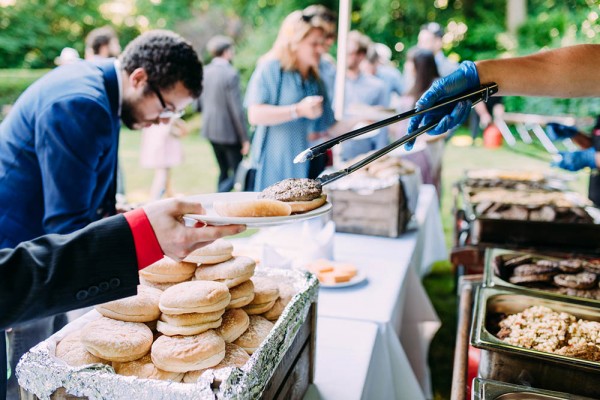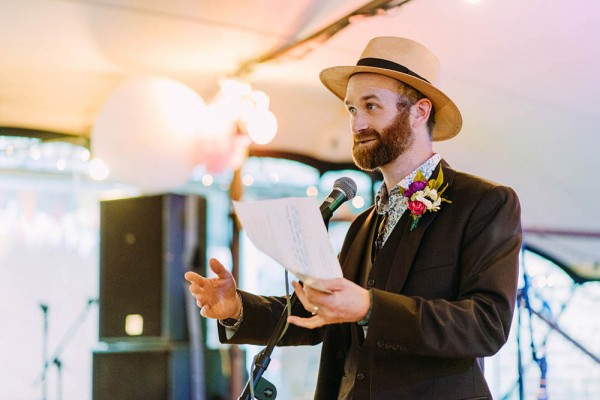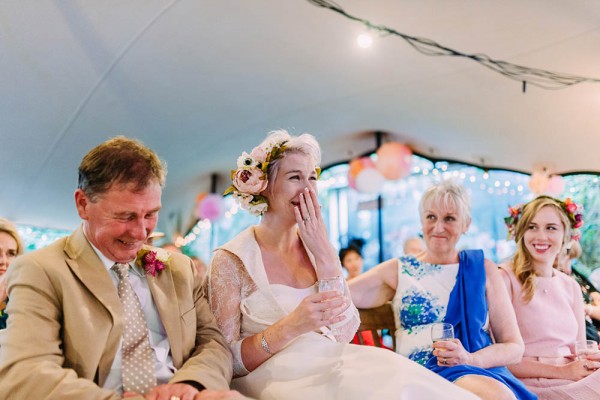 A special thanks to Anna Pumer Photography for sharing Rory and Emma's fun and colorful backyard wedding! Love these creative details? Check out the DIY at this fall Fiesta inspired wedding at The Barkley House!