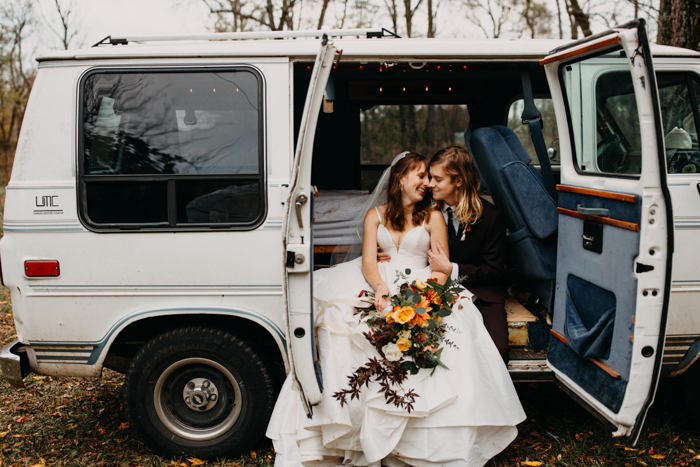 It's not often we see weddings where nearly every detail is a surprise to the couple, but Jessie and Matthew's forest wedding at Rockspan Lodge was one of them — and we're here for it! The uber-talented team at Wildly Collective took the couple's wedding-in-the-woods vision and added the most gorgeous bohemian-inspired twists. The ceremony took place at the waterfront, the couple was sent off in a canoe, and their sweetheart reception took place on a bridge over a small stream. Every detail was pure magic, and the moody florals designed by Queen City Blooms are what autumnal wedding dreams are made of! We'll be swooning over these photos from Inner Images Photography for a very long time!
The Couple:
Jessie and Matthew
The Wedding:
Rockspan Lodge, Springfield, Missouri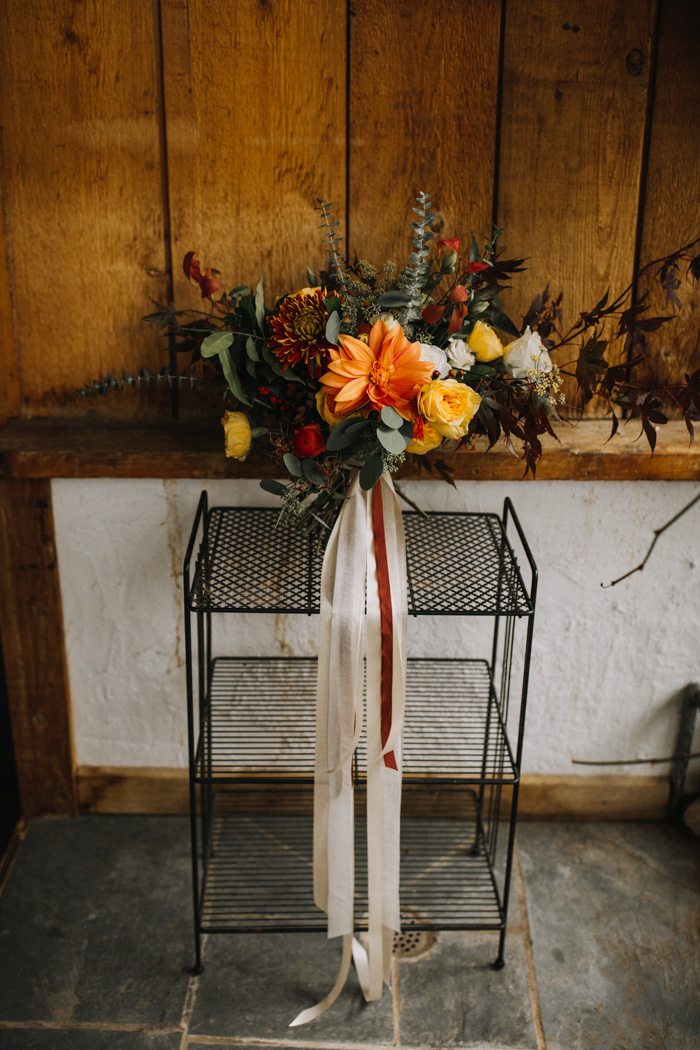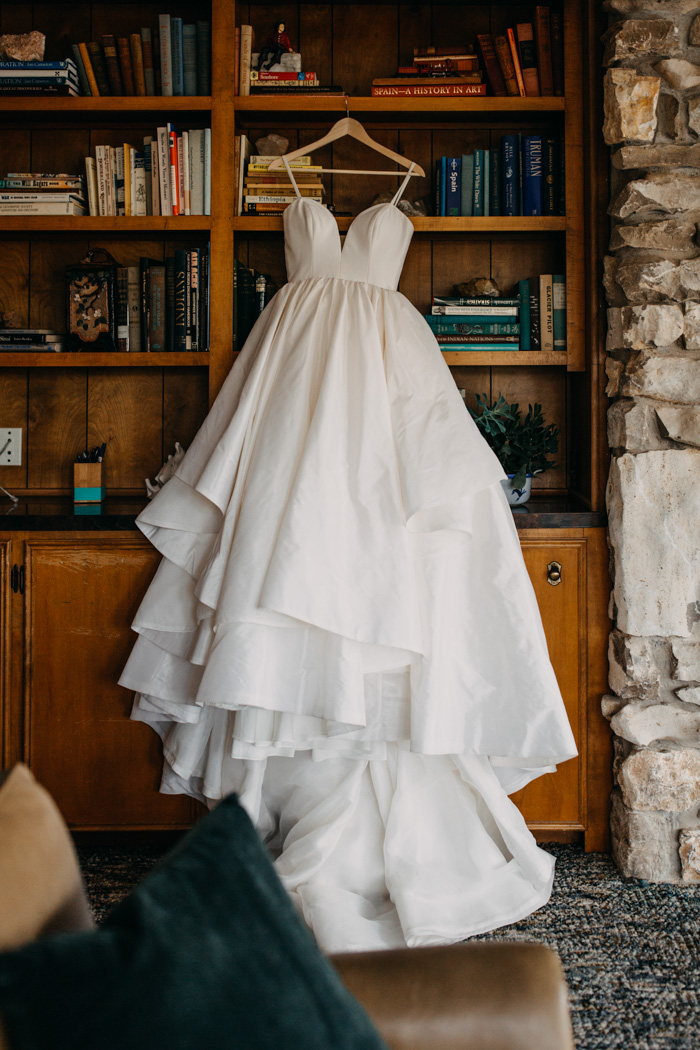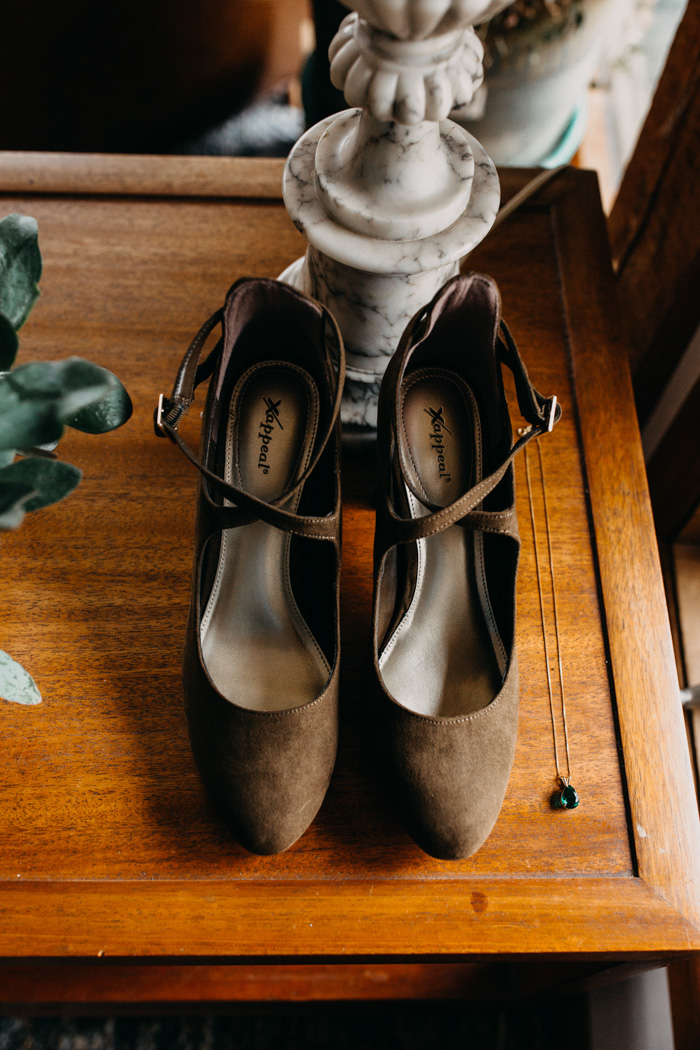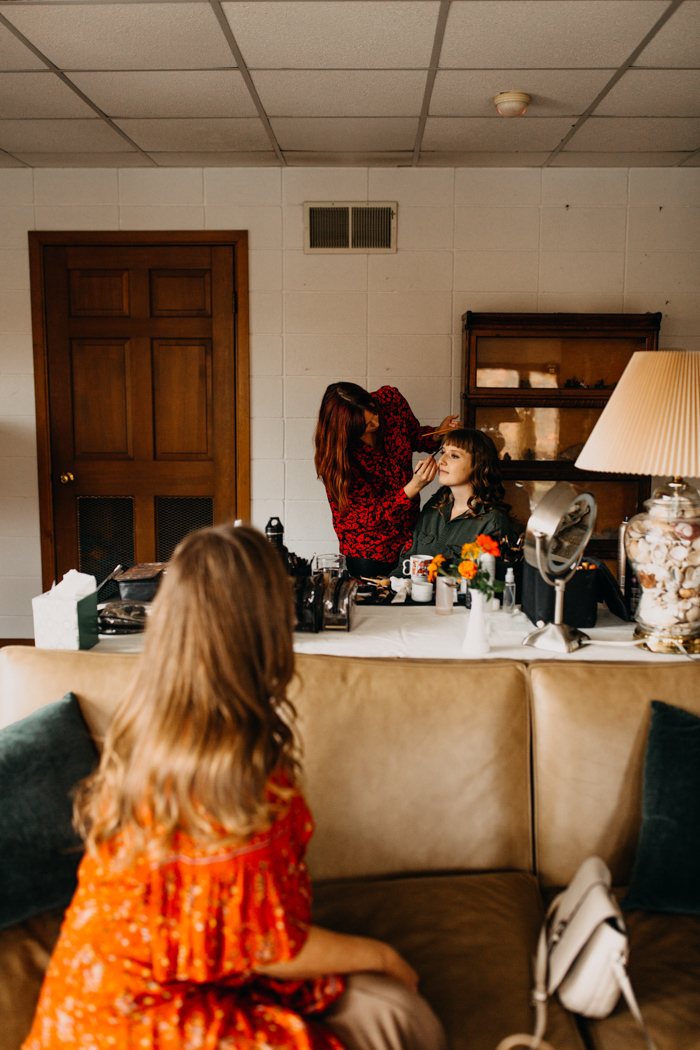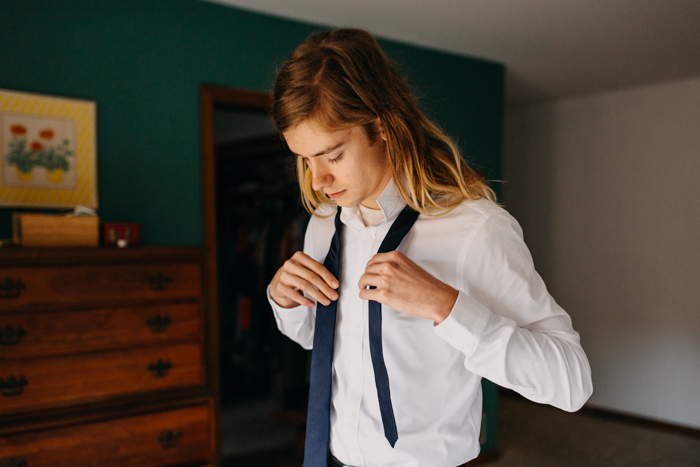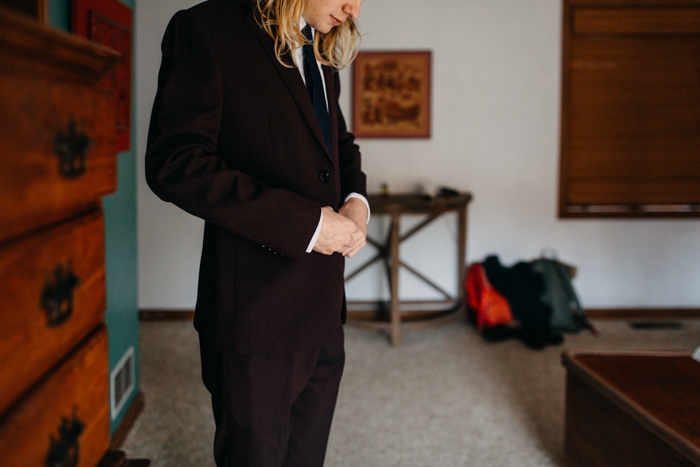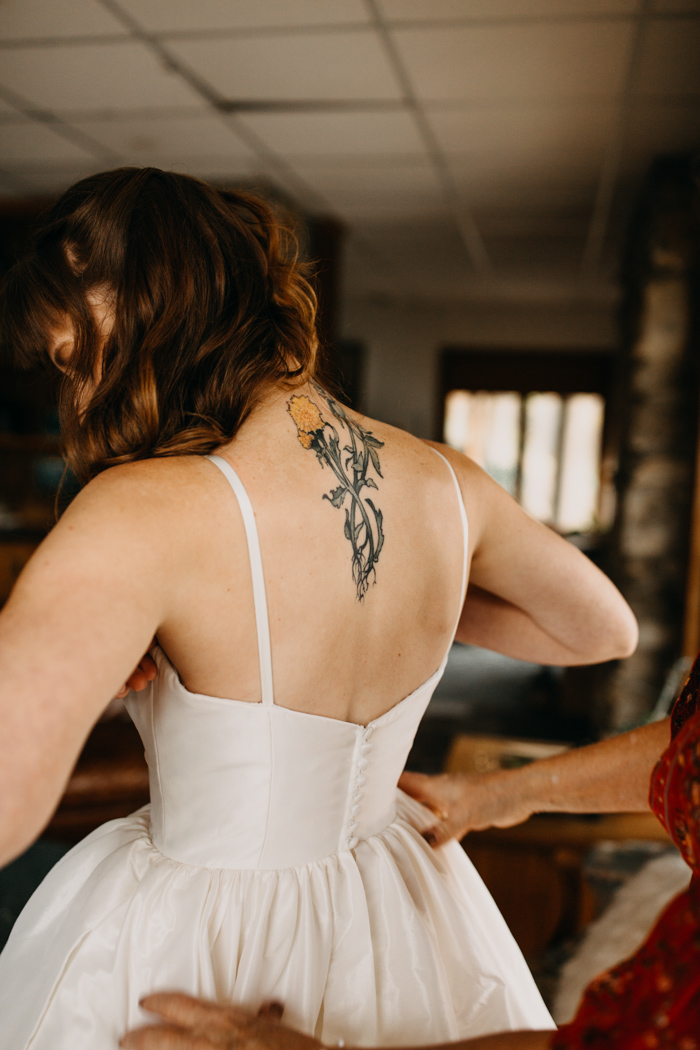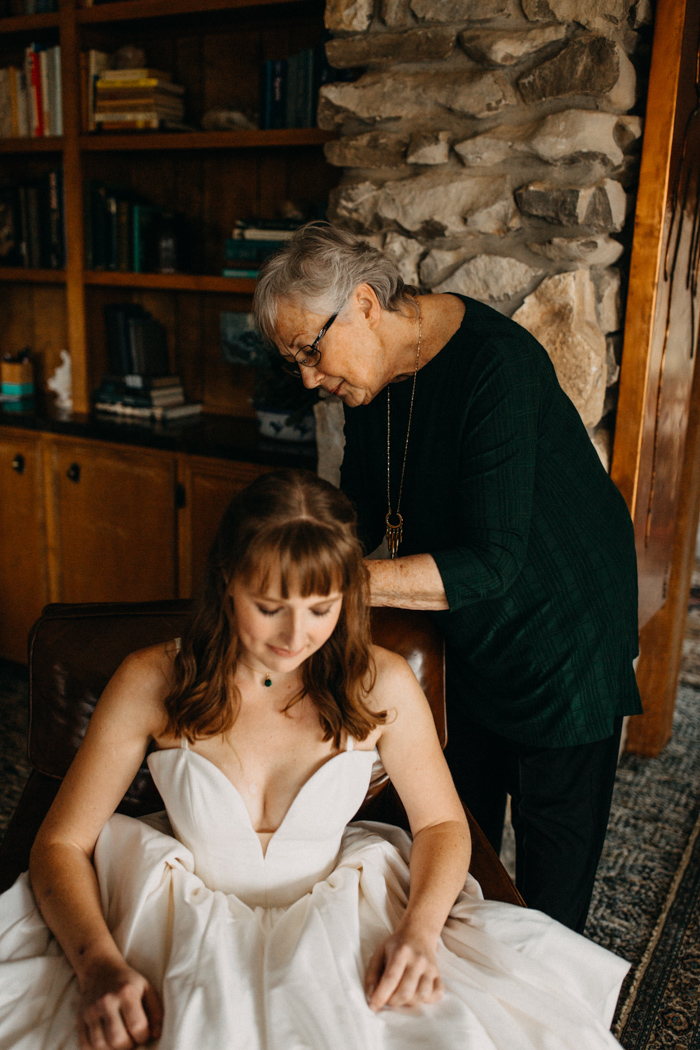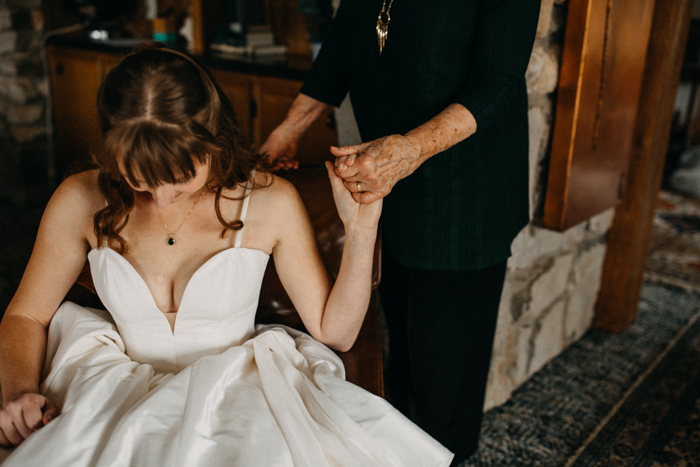 When it came to planning a wedding ceremony, Matthew and I wanted to keep the focus on the unity that day was bringing. We wanted to keep the planning as stress-free as possible and the ceremony as intimate and personal as possible. Matt and I were able to pass on the ceremonial day details that were important to us so we could focus on each other and our family. We told Stevie and Celia that we love to be outdoors, wanted to choose music, wanted a place for foot washing and communion during the ceremony, and that we wanted 22 family members/friends there with us. They gifted us the most amazing planning experience resulting in the most intimate, beautiful day.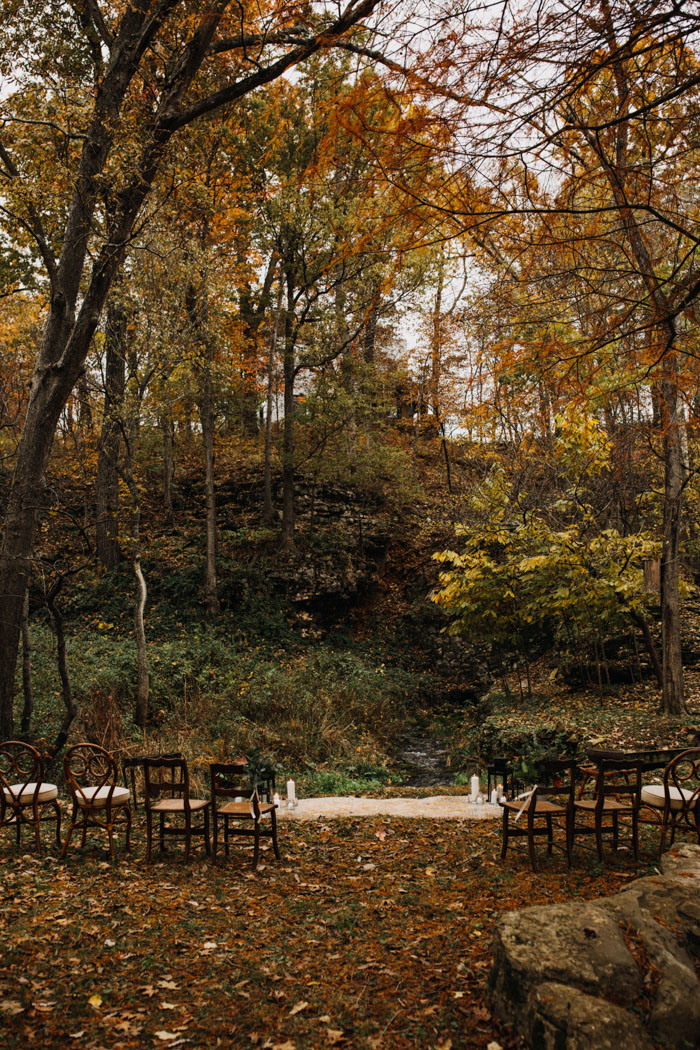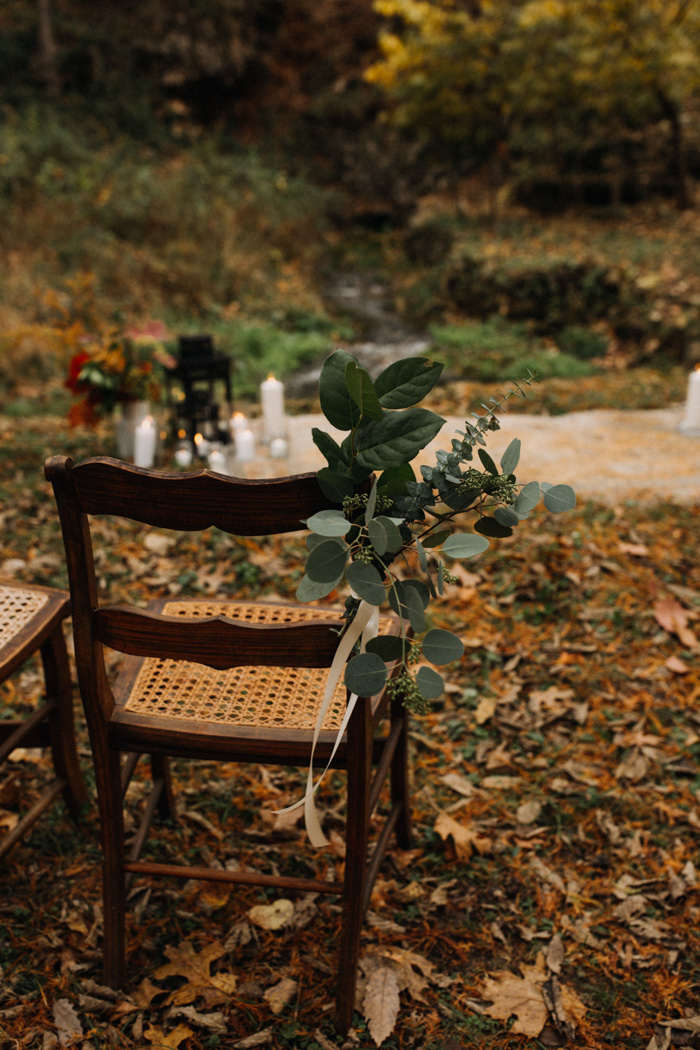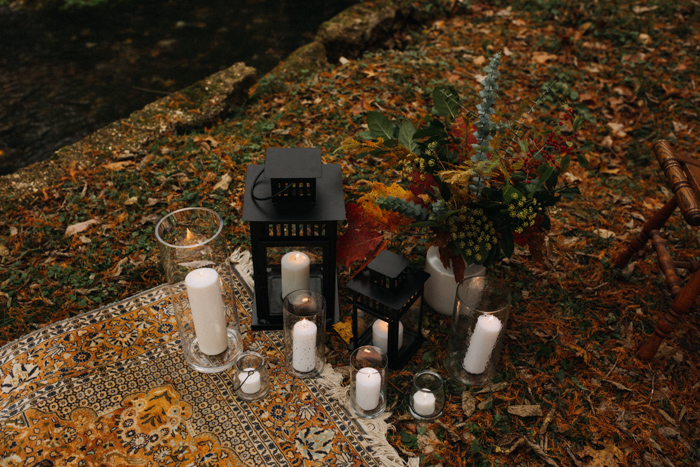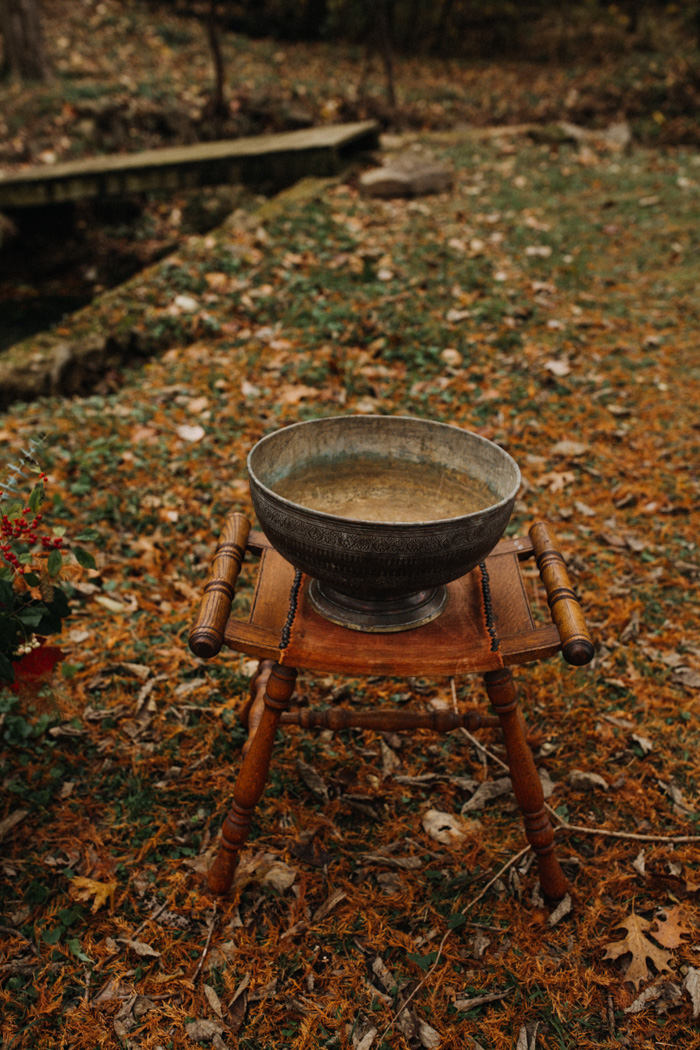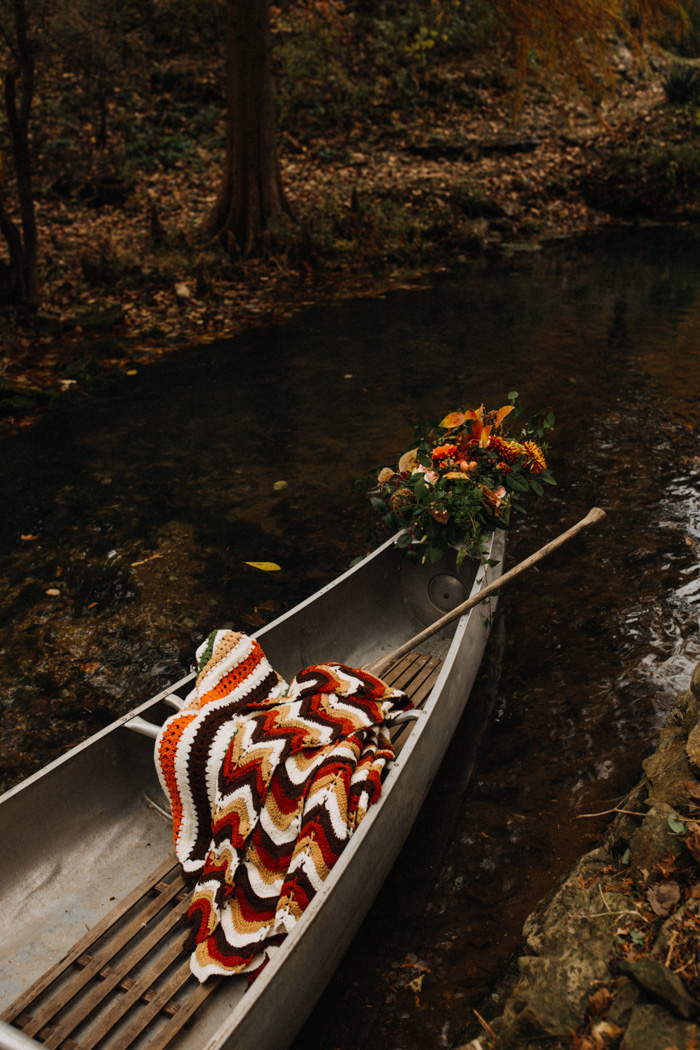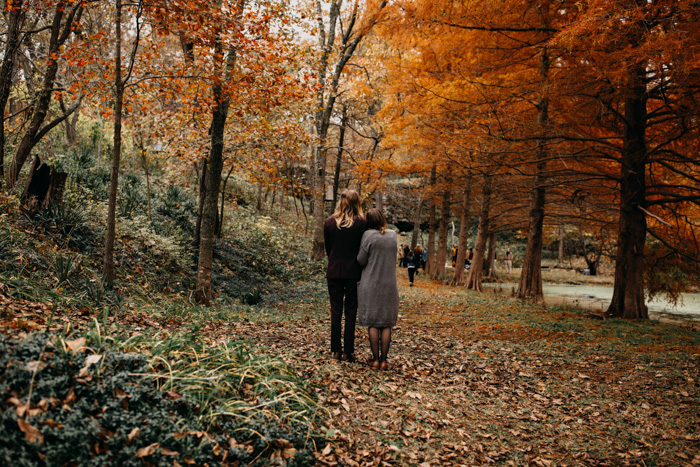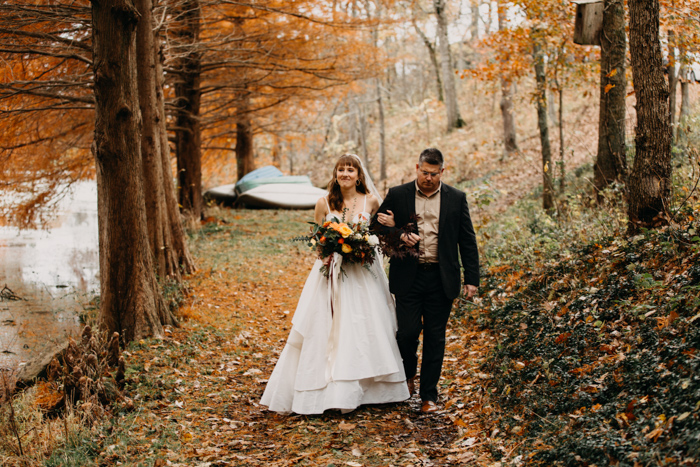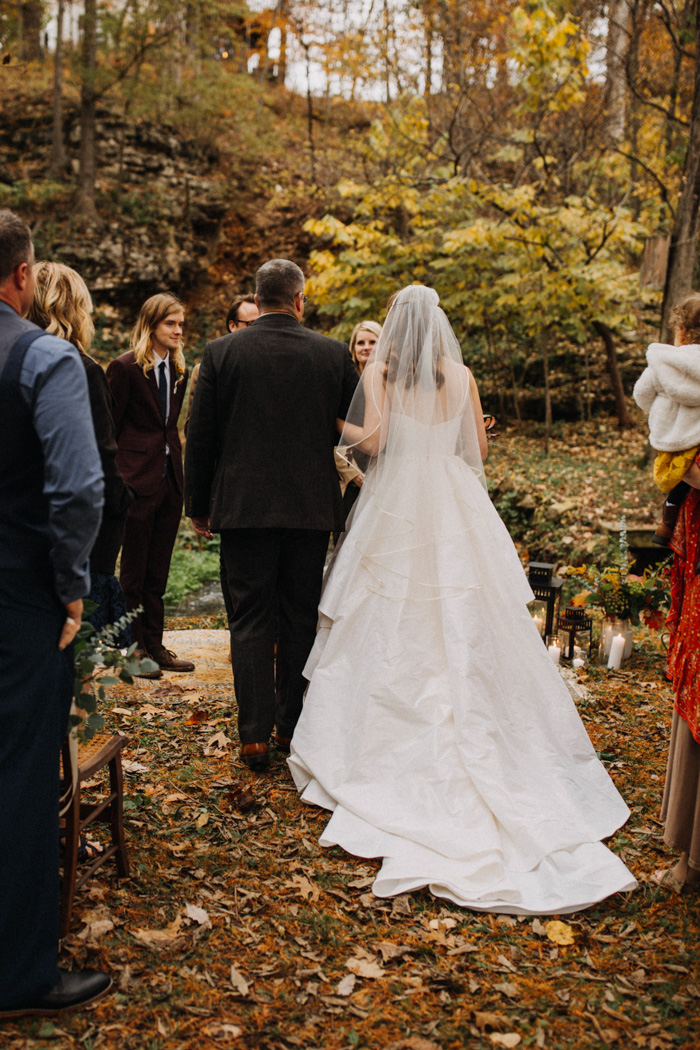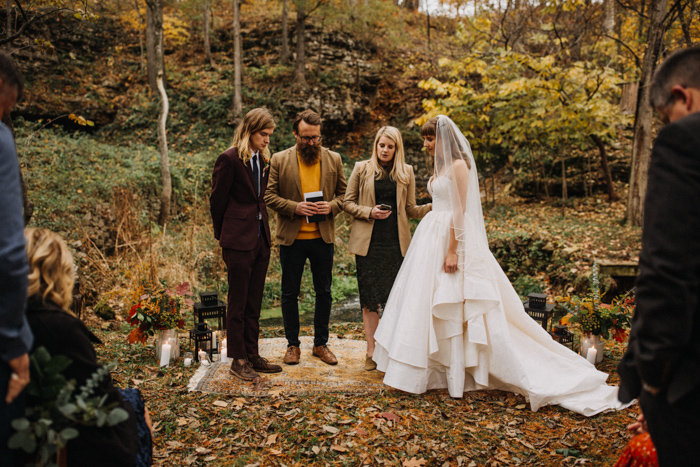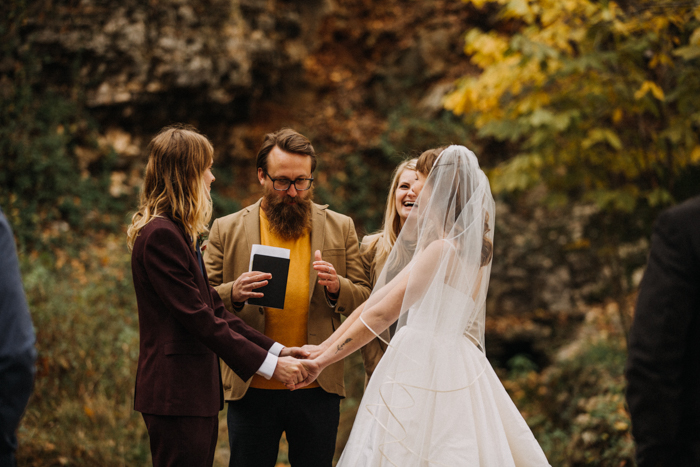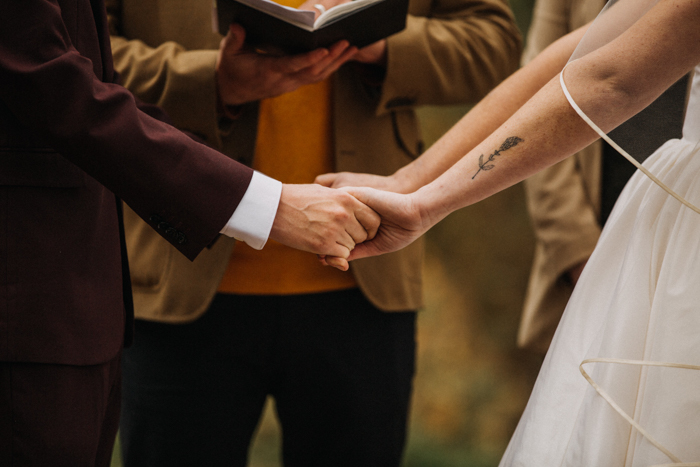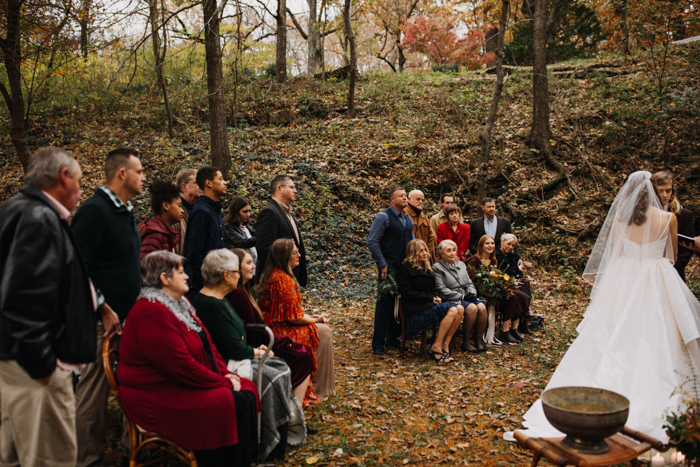 Almost every detail of that day was in some way a surprise! We only knew a few specific details about the day before it arrived. We knew the ceremony was taking place next to a bubbling spring, overlooked by a natural rock bridge. We knew what the structure of our ceremony would look like and that we would make a getaway by canoe off into the lake that was nestled into the middle of the property. Every decoration, every detail was carefully and intentionally organized by the team, specifically with us in mind. The entire day was full of surreal surprises!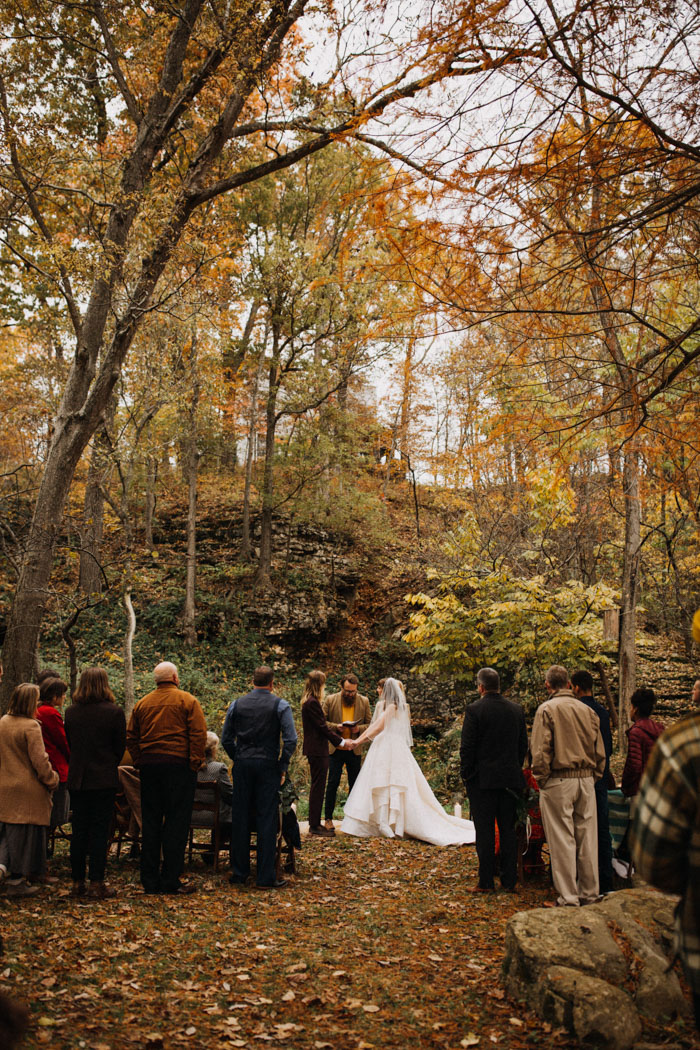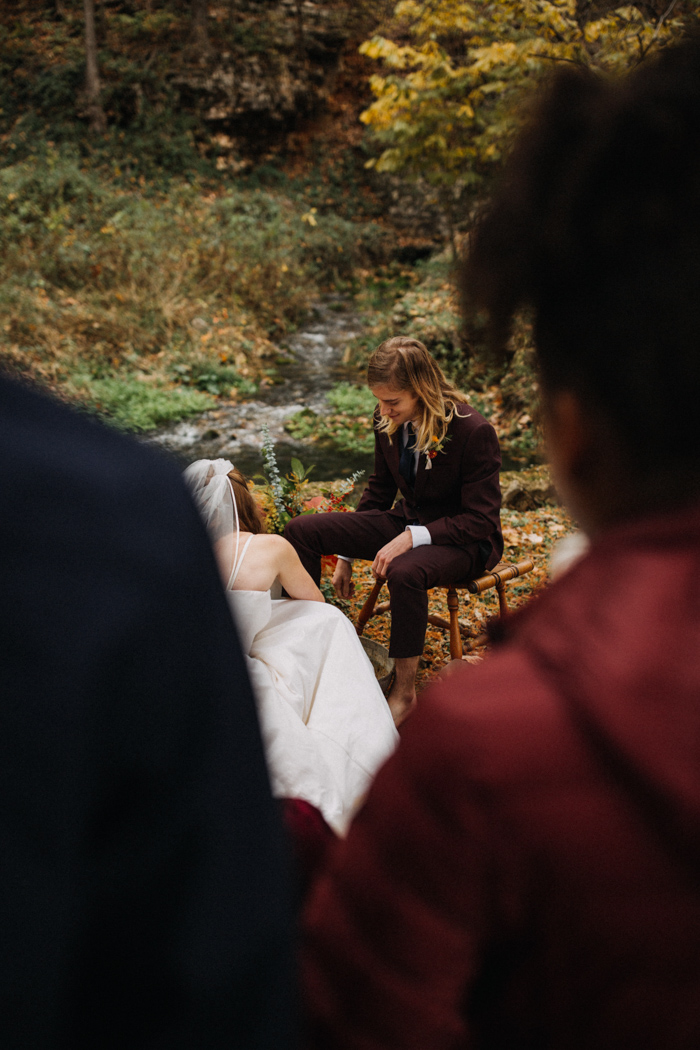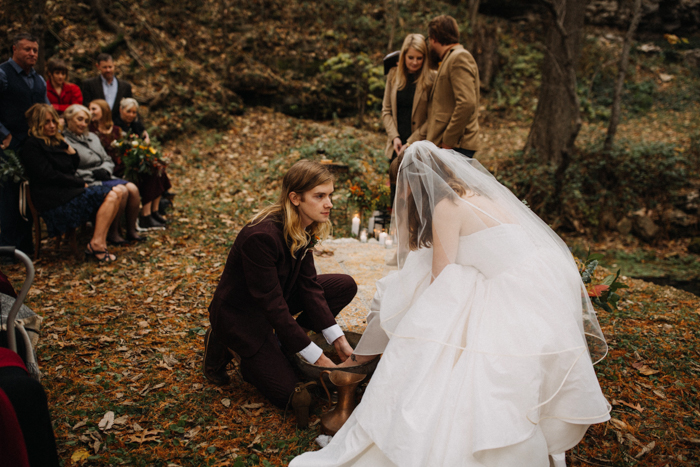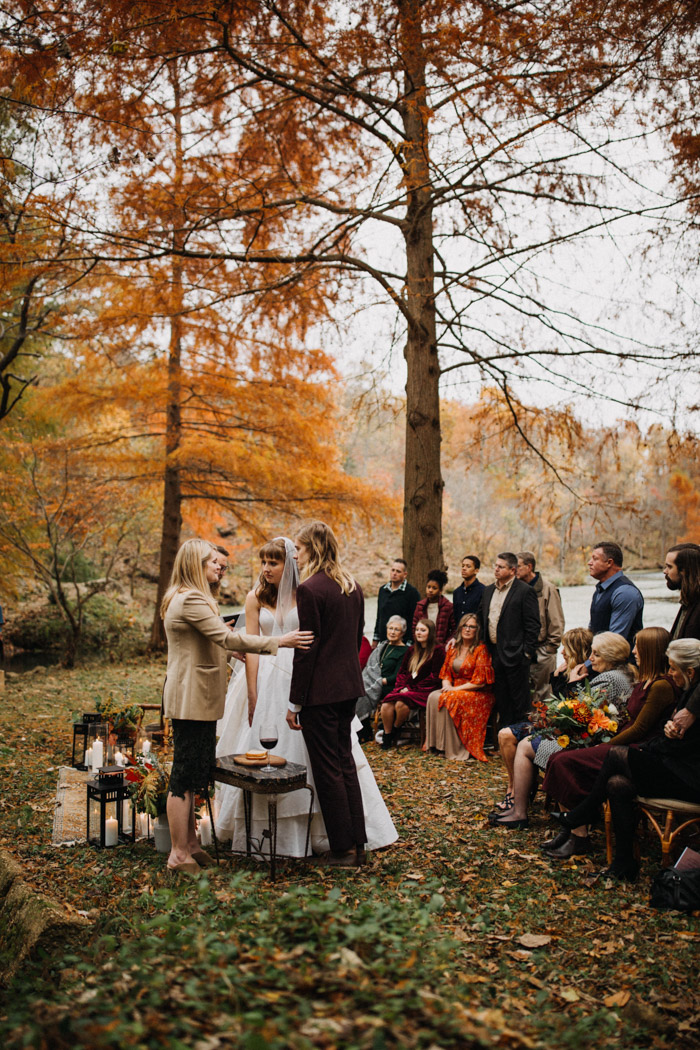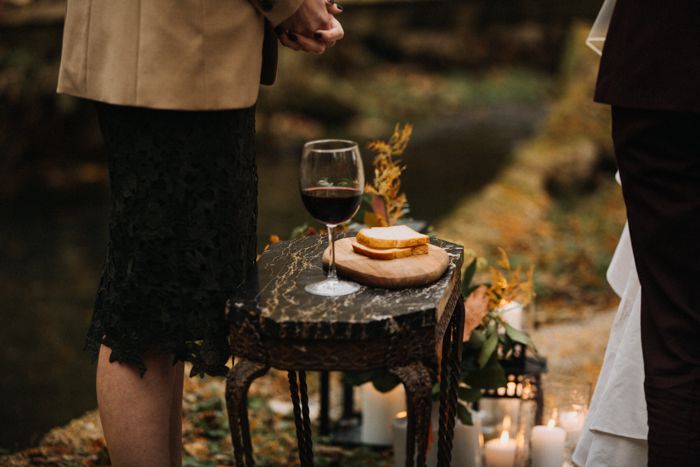 My favorite and most anticipated surprise from the day was receiving the ring I would get to call mine and wear for the rest of my life. Prior to the ceremony, Matthew picked out and purchased my ring and then proceeded to lock it in a small wooden box on his bedside table. No one at the ceremony, including myself, had seen my ring until Matthew placed it on my finger as a symbol of our unity. This was a long-awaited, overwhelmingly beautiful surprise that was so special to share with our intimate community of people there for the ceremony.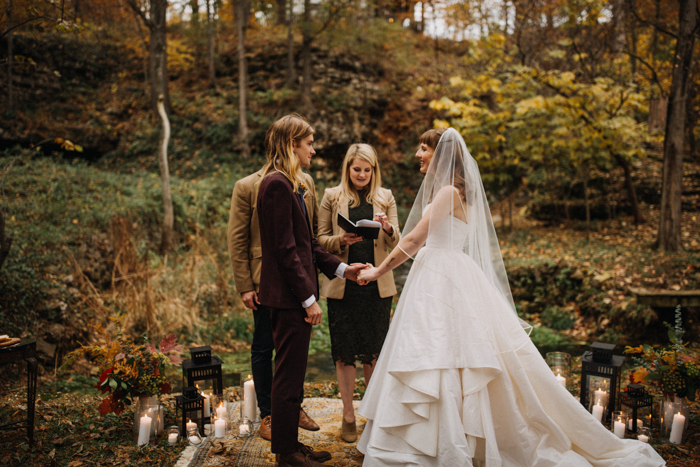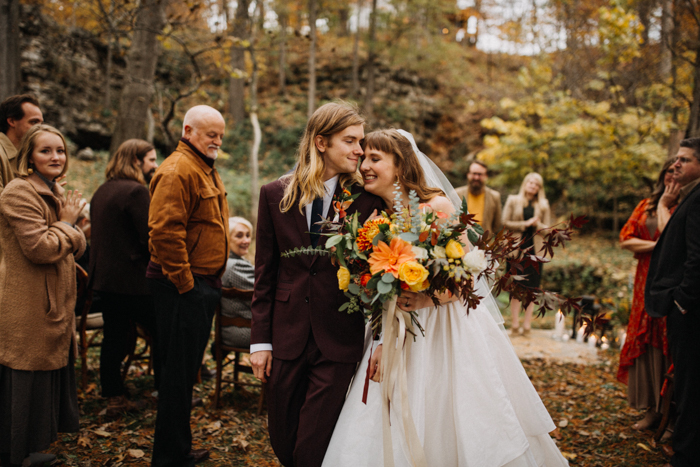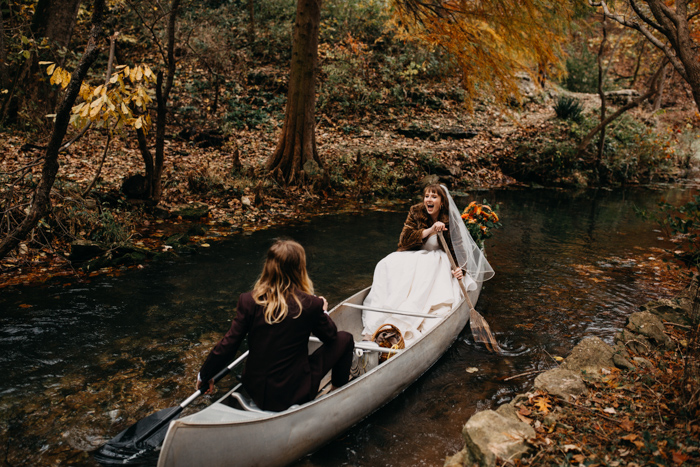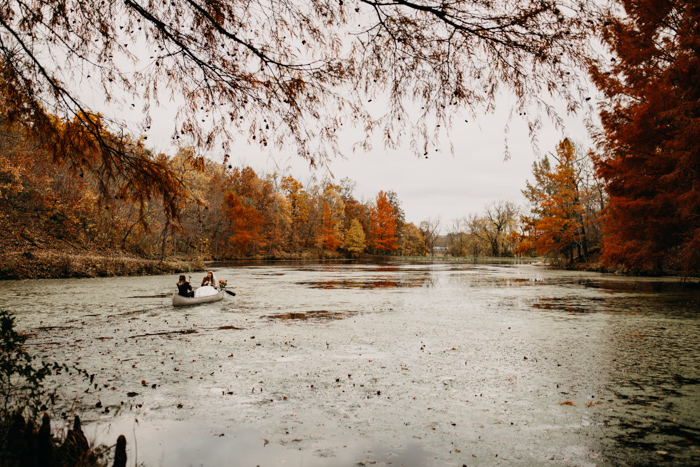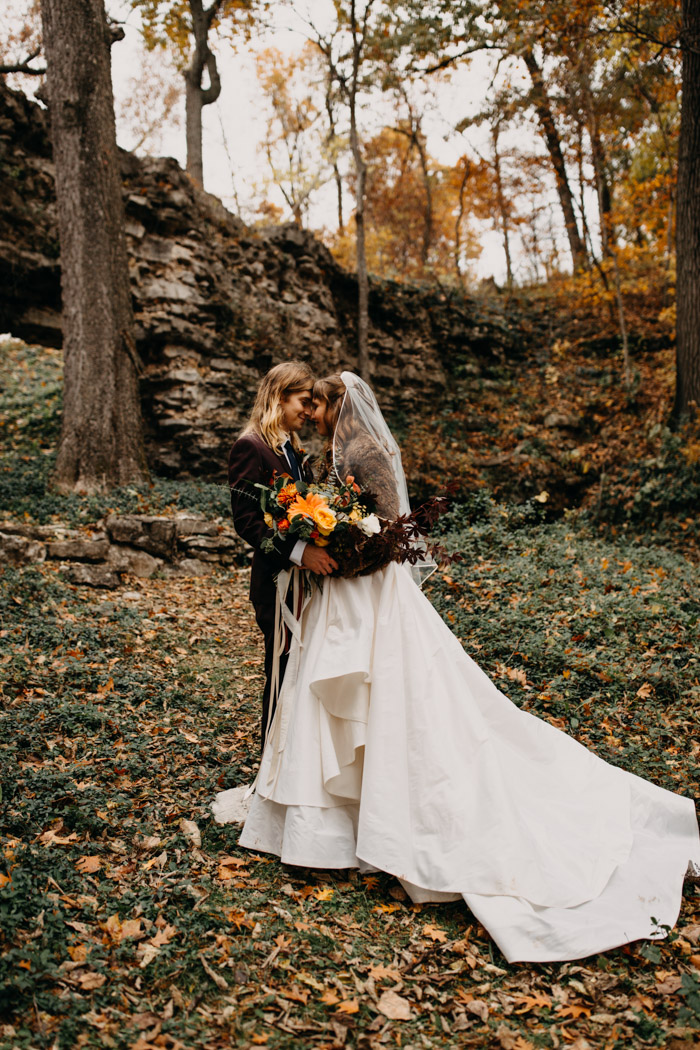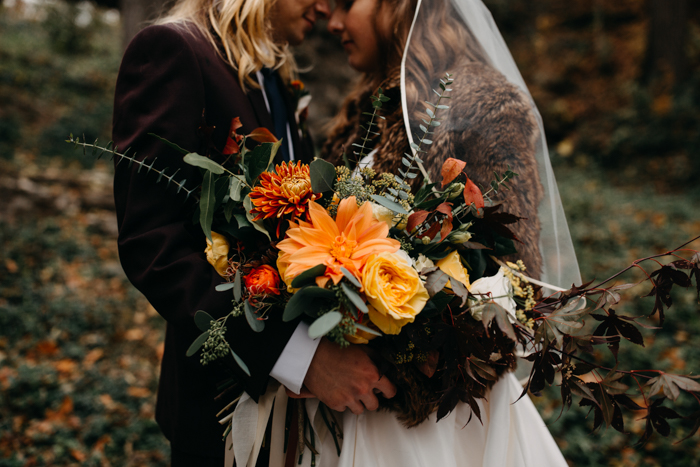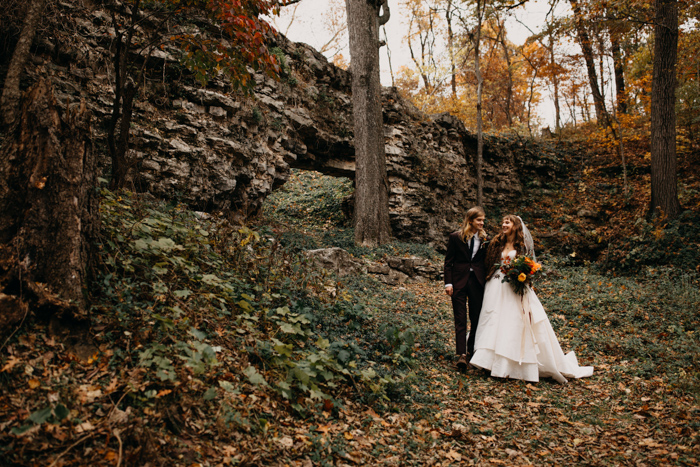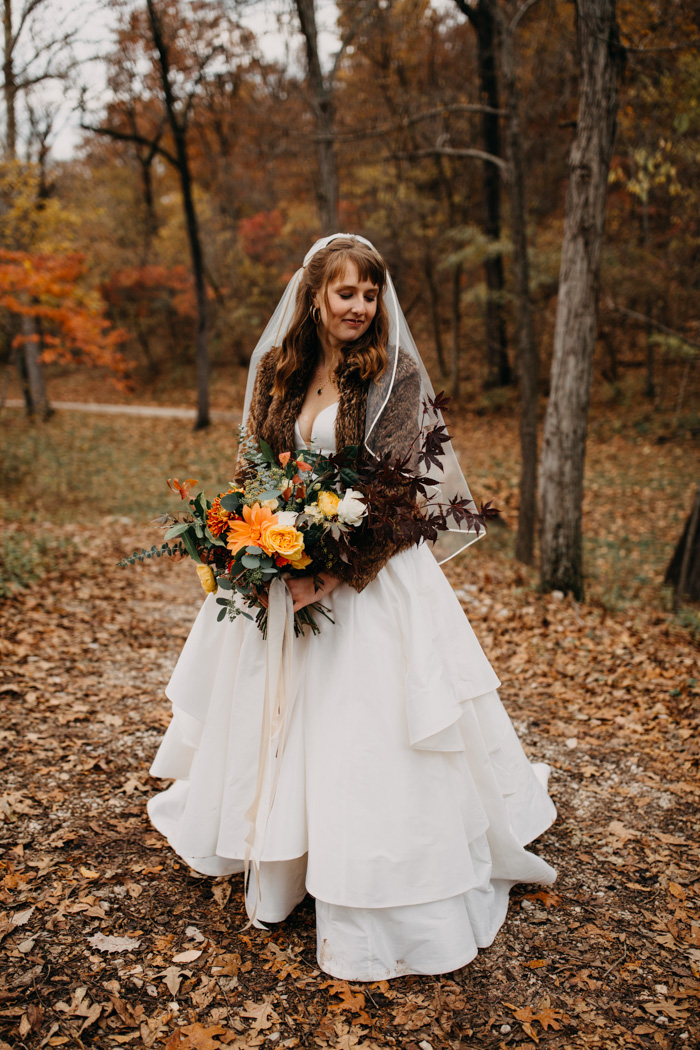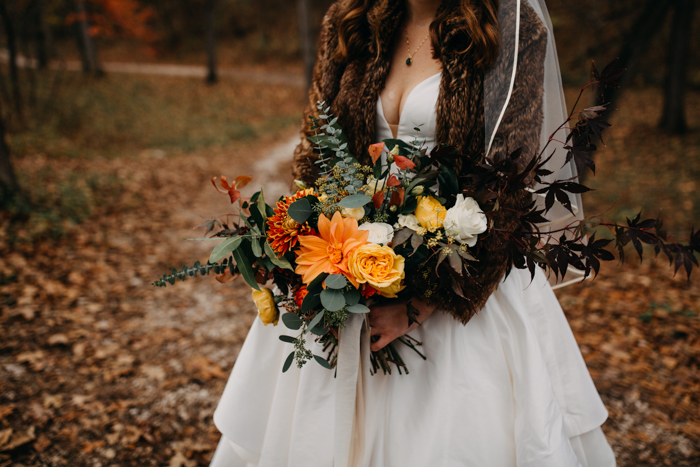 If I have any wedding advice, it would be to find what is most important for you and your partner in the ceremony process, and not to lose sight of that. Don't get lost in the small details of planning and remember the lasting reasons that are making your ceremony day so special and important. Your wedding team will make all the difference in the world. Communicate what is most important to you and let them do what they do best. Having a team beside me that shared my heart and vision allowed me to step back and fully be present during the ceremony and the days leading to it.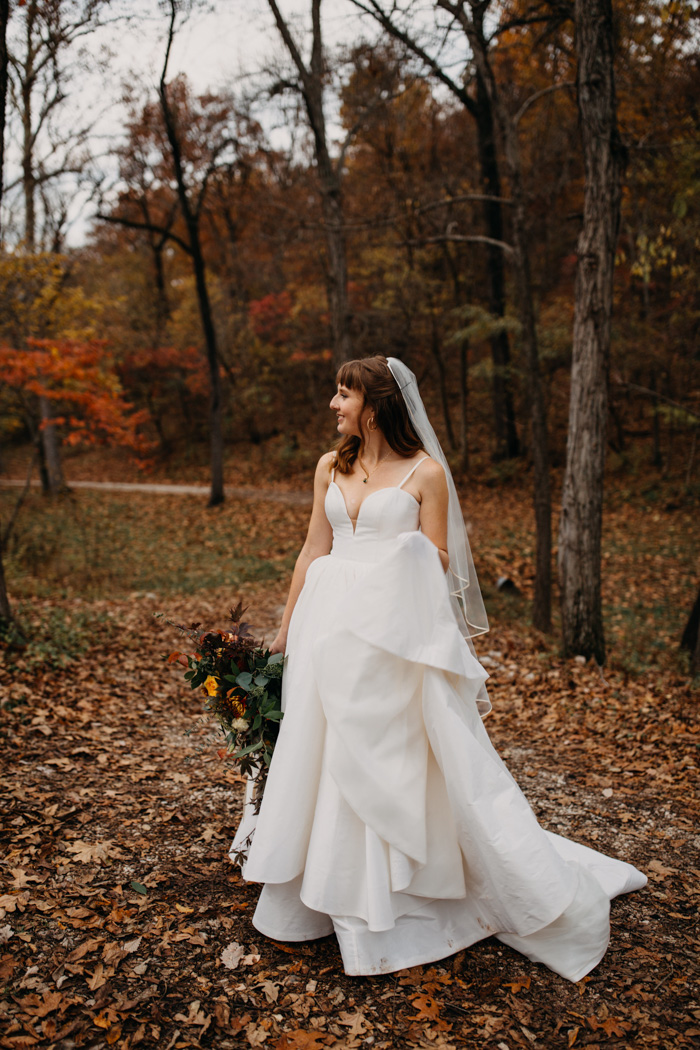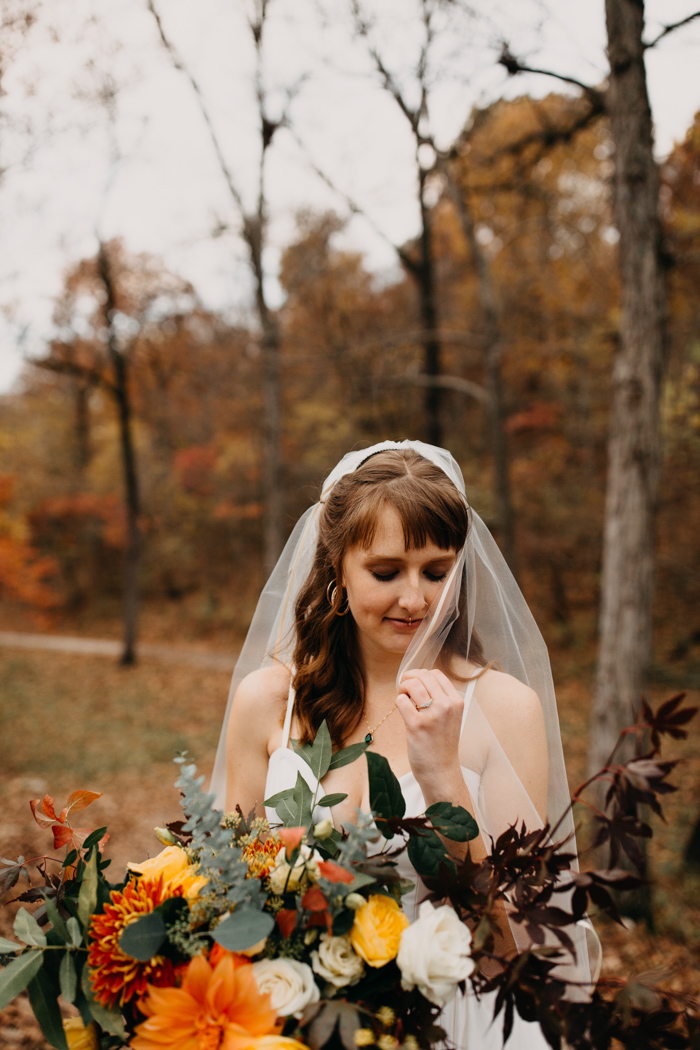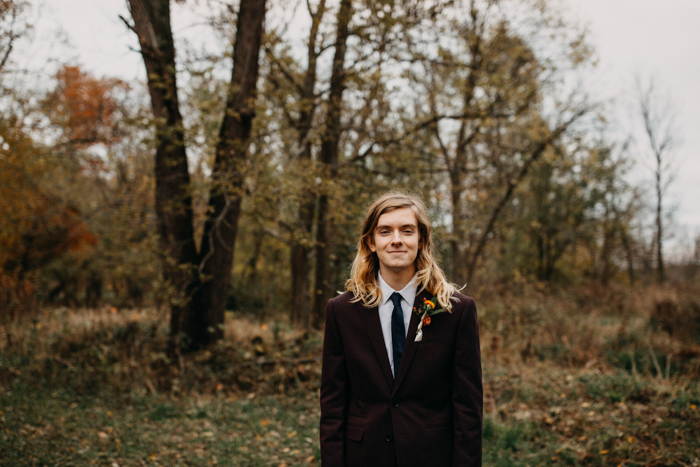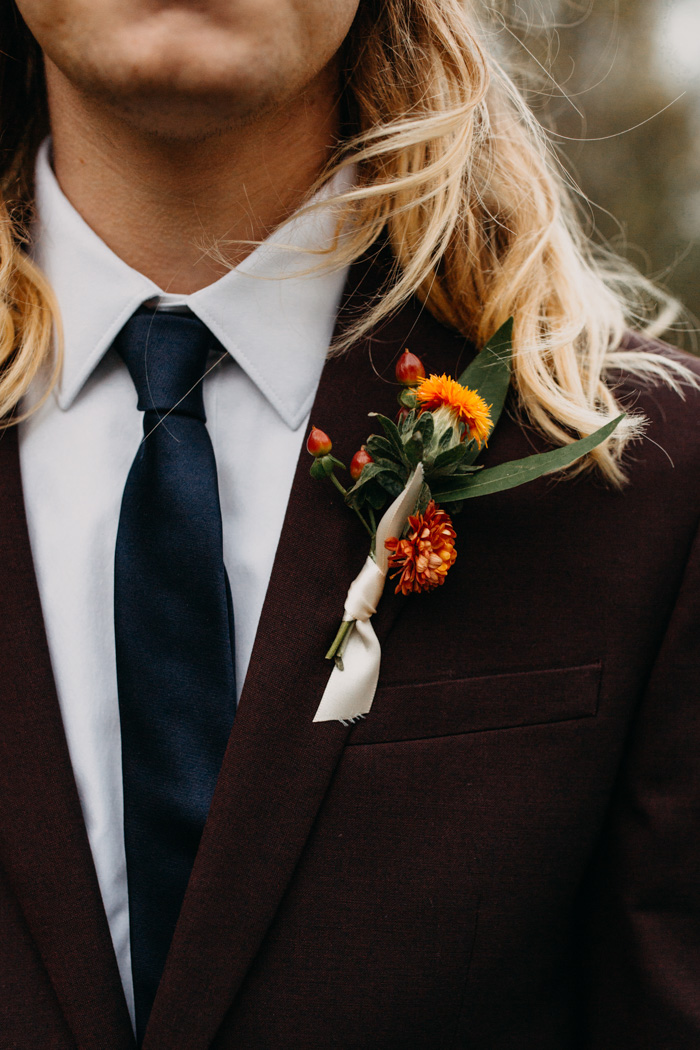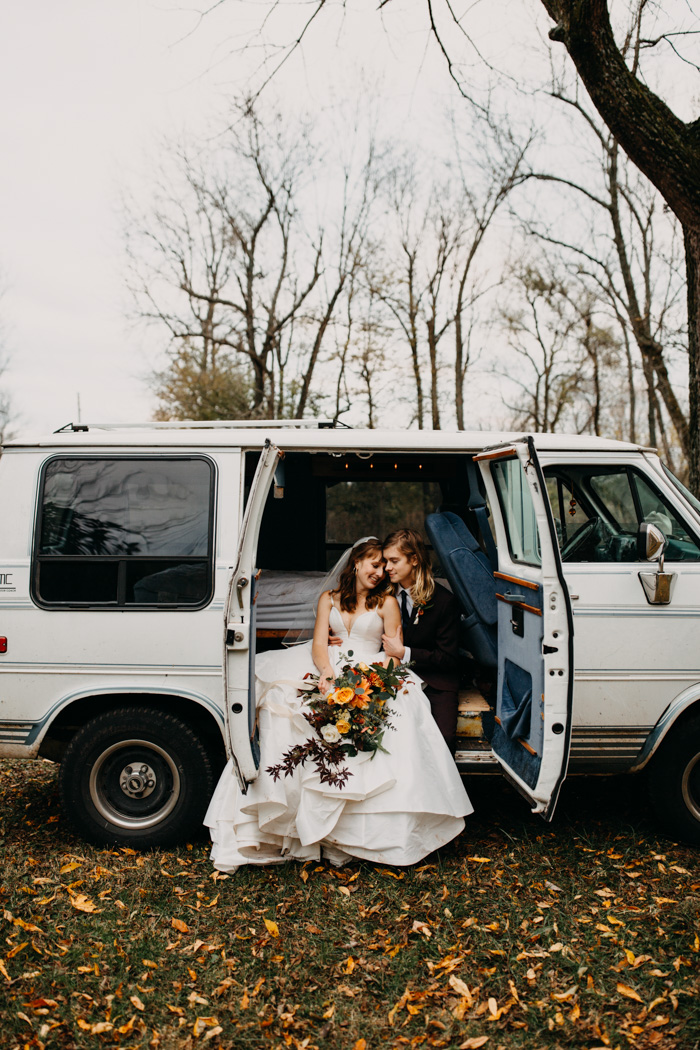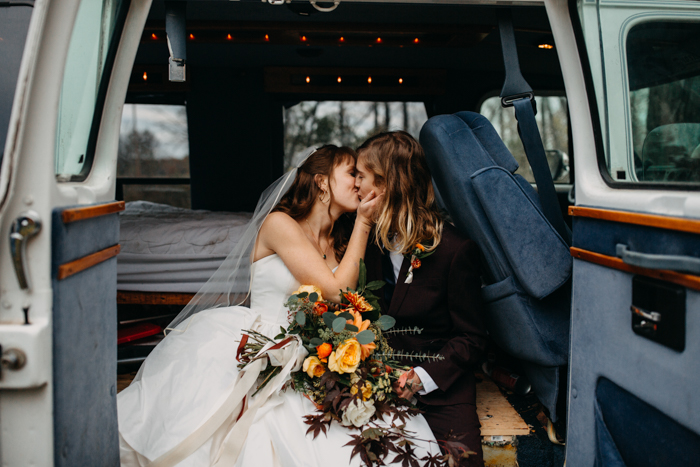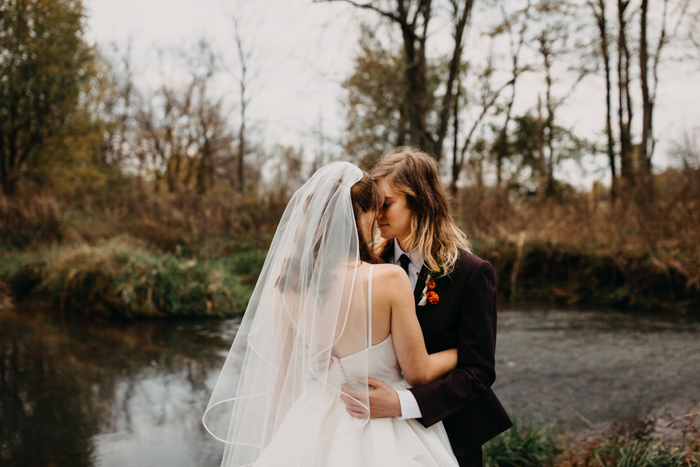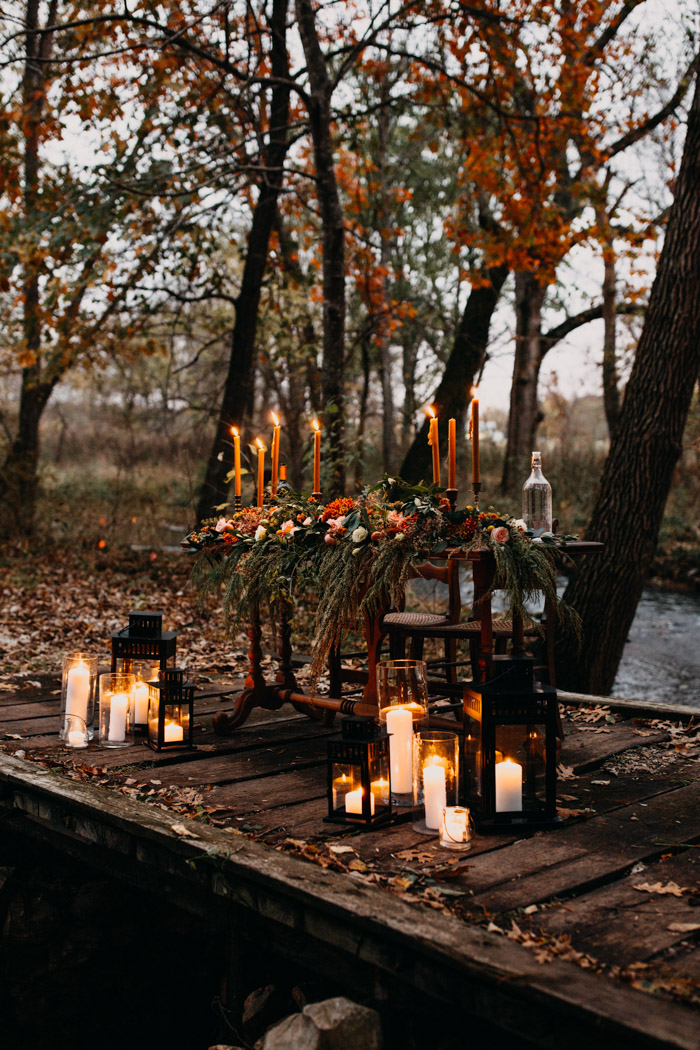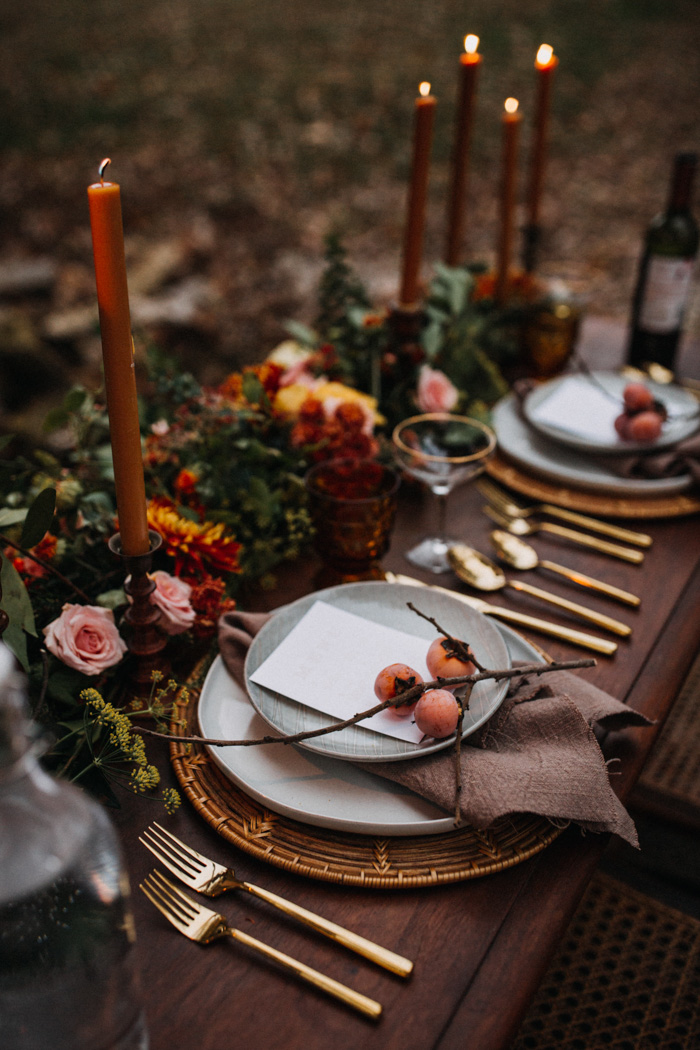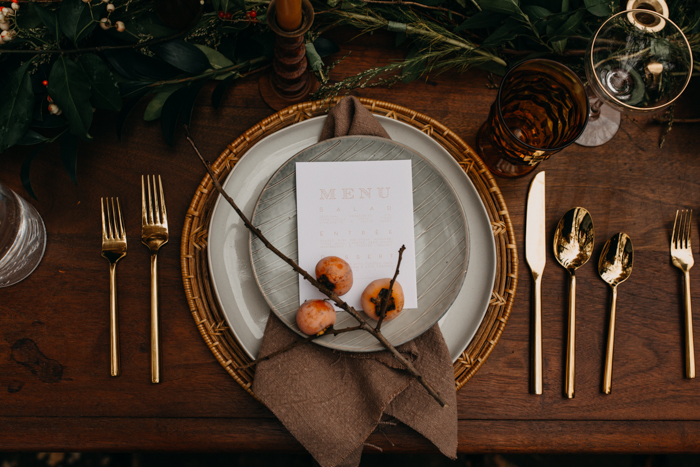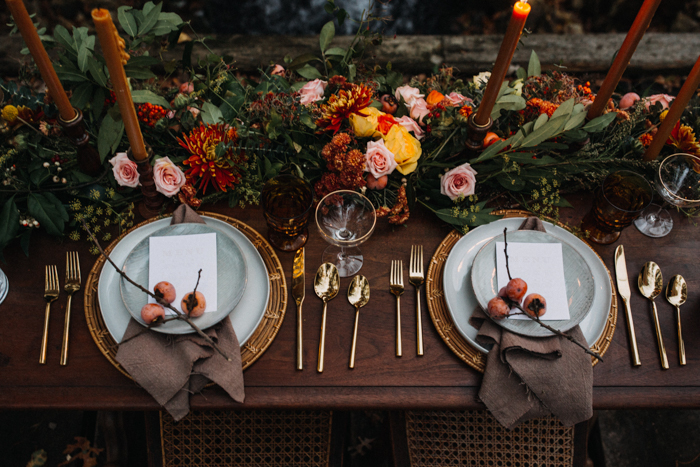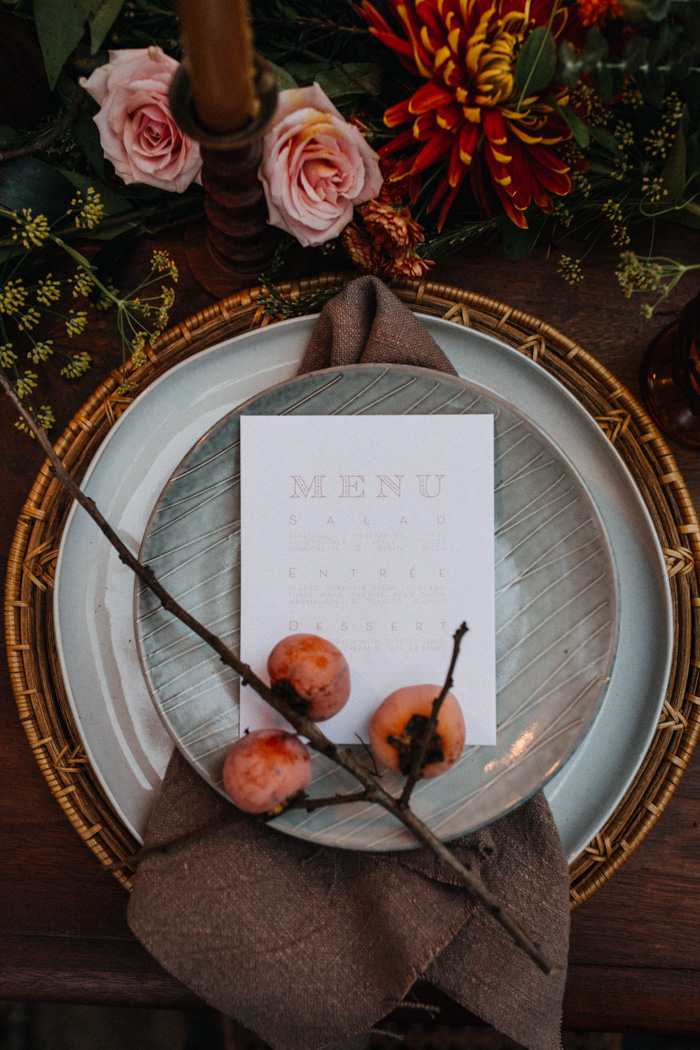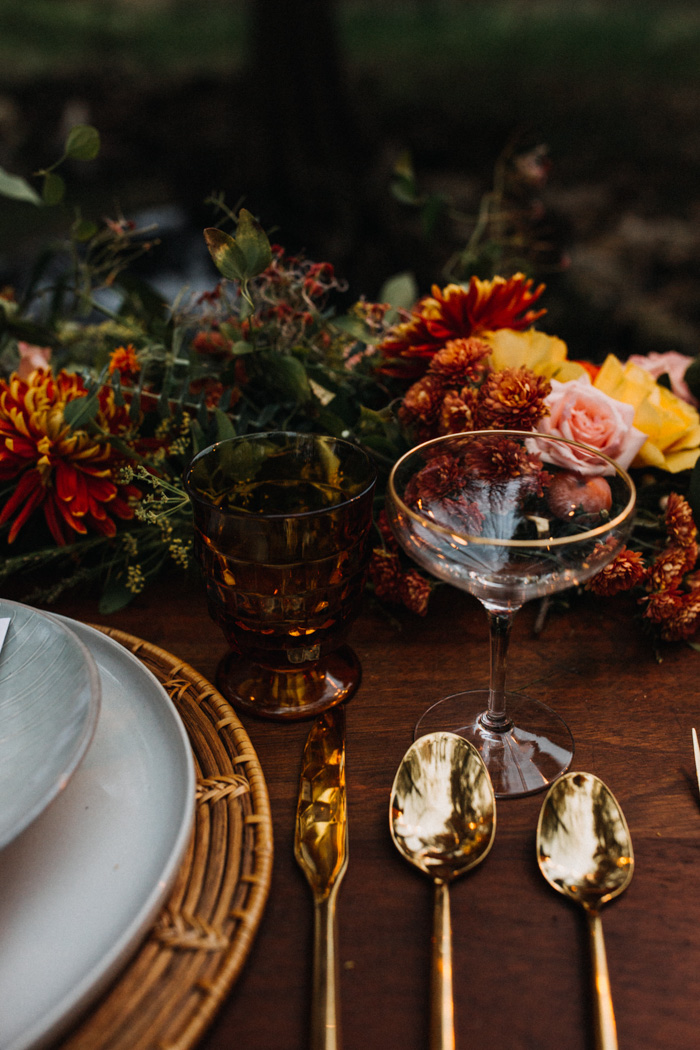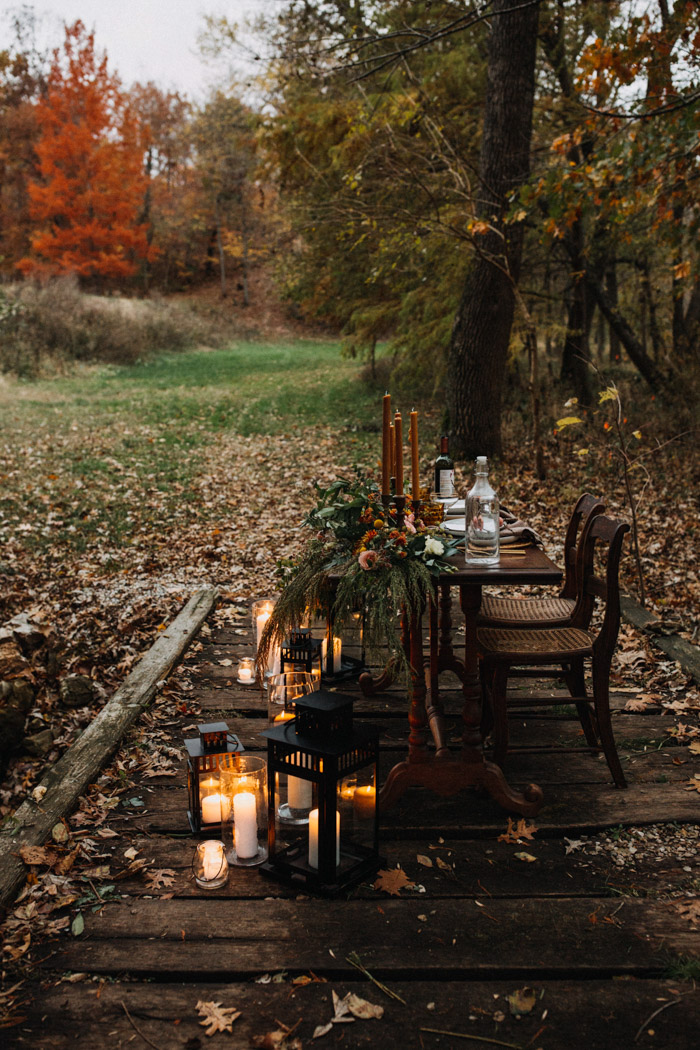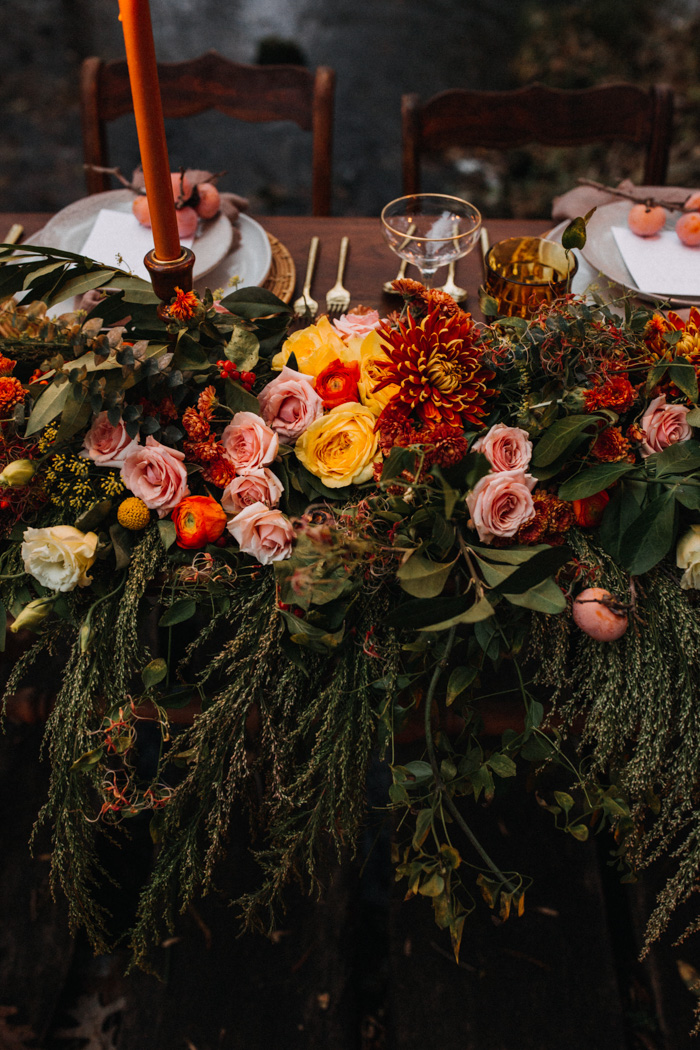 The entire day is one surreal memory after another, each one with its own significance. The memory I find myself daydreaming back to the most would be when Matthew and I shared our first dance to "Baby Blue" by King Krule. The wedding team had surprised us with a beautifully perfect spot for us to share those moments dancing. We were standing next to a moving stream on a shore bed of stones, surrounded by the trees and the soft pink sunset trying to break through them. Those moments spinning on the shoreline, those are the ones I remember most often.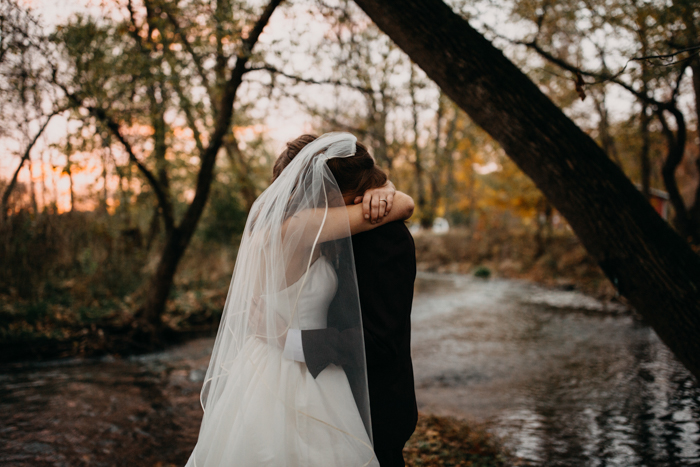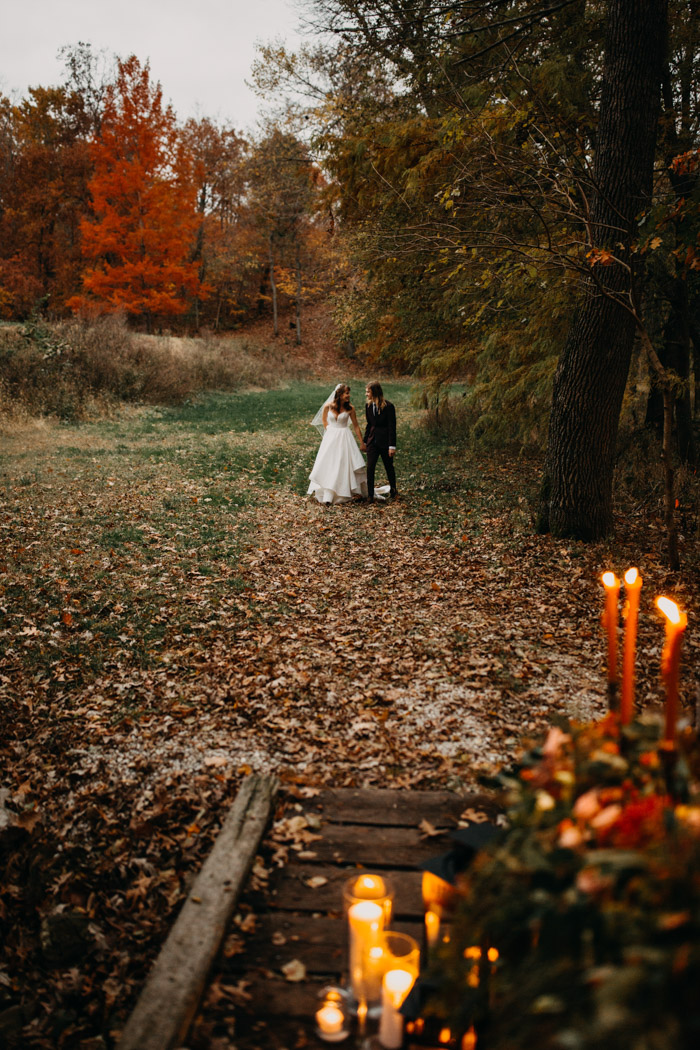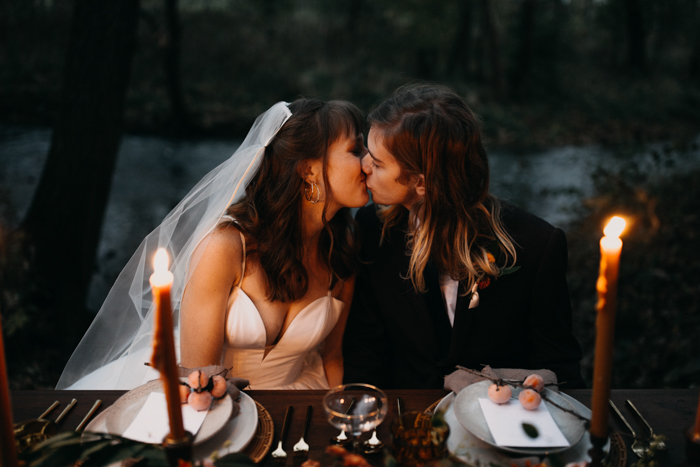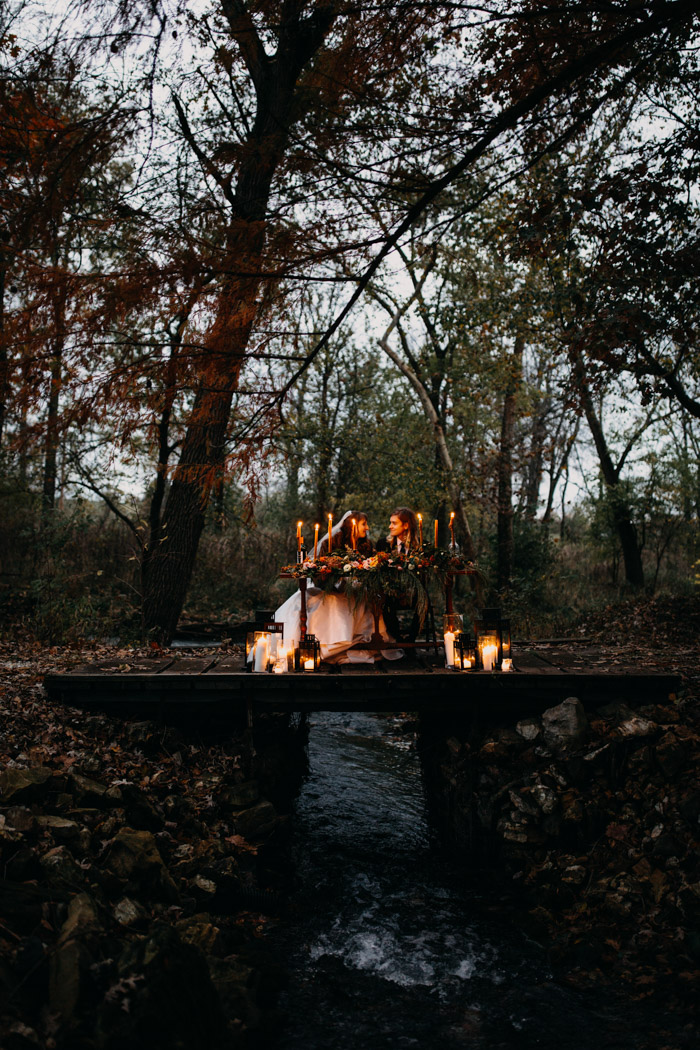 Congratulations to Jessie and Matthew, and a special thanks to Wildly Collective for sharing this beautiful Rockspan Lodge wedding with Junebug! Love forest weddings as much as we do? This magical forest wedding at Gold Mountain Golf Club was filled with moody elegance!