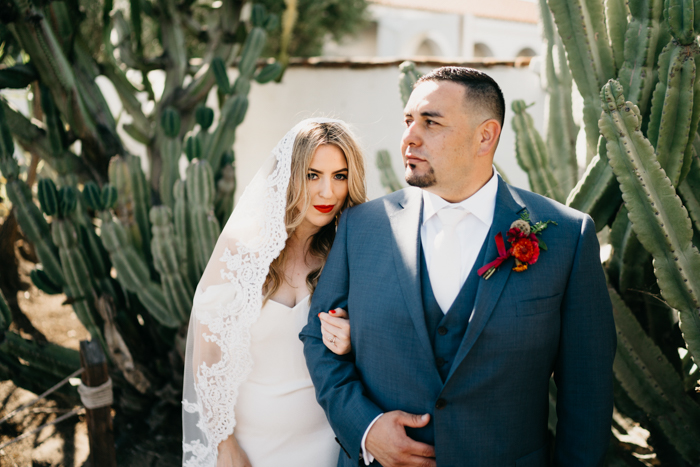 When Ariana and Jose couldn't make a destination wedding in Mexico work, they brought Mexico to California in their captivating and colorful wedding at Mission San Luis Rey and Rancho Buena Vista Adobe! The mission-style church set the tone for the entire day and influenced every decision from the decor to Ariana's dual bridal looks from Pronovias and Lovers Society. For a hint of sophistication, the couple chose luxurious and vibrant florals designed by AHR Florals that added vibrant pops of color for every part of their day. They even made special trips to Mexico to buy tiles, vases, Papel Picado, and furniture that gave their wedding a truly authentic, Mexican-inspired feel. Ariana and Jose proved you don't need to leave the country to create a destination wedding vibe, and The Times We Have captured it all brilliantly!
The Couple:
Ariana and Jose
The Wedding:
Mission San Luis Rey and Rancho Buena Vista Adobe, Oceanside, California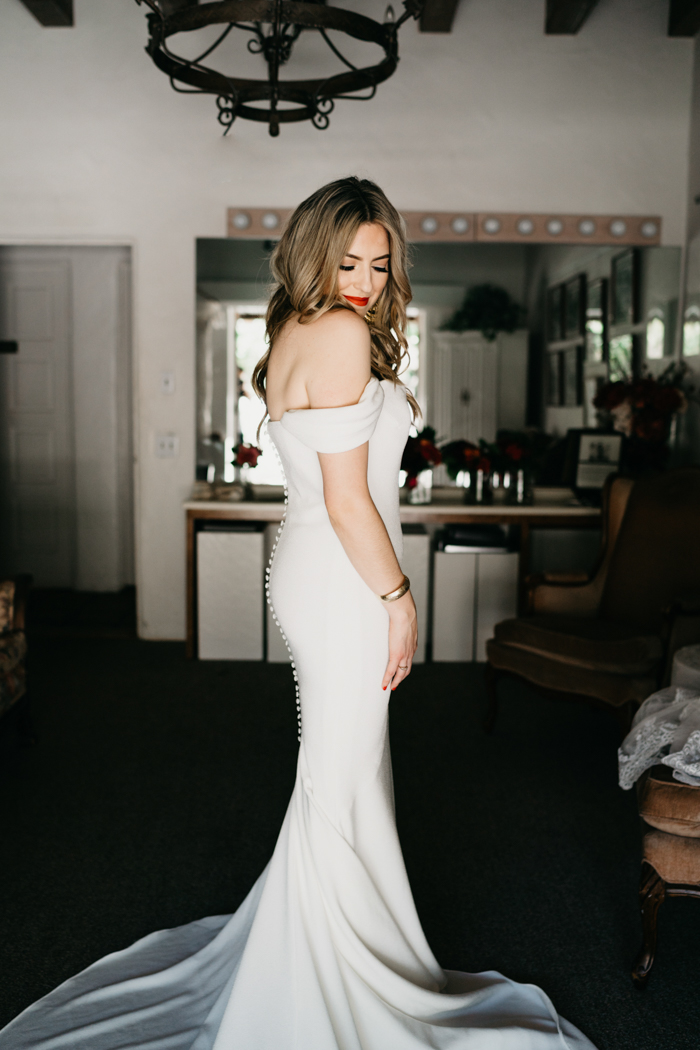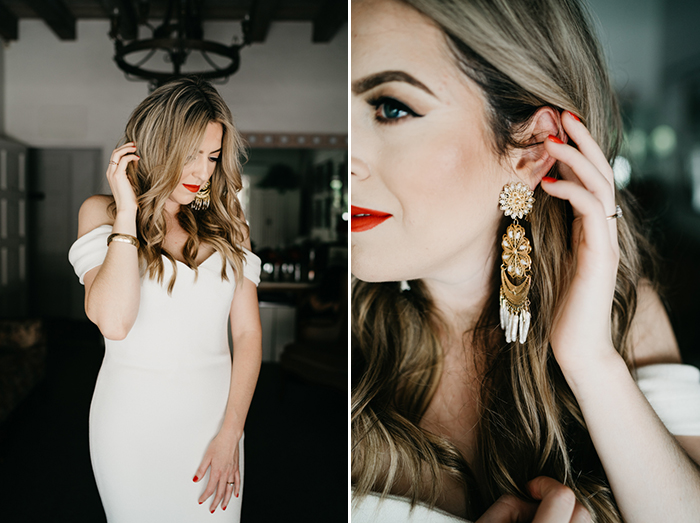 When planning the wedding, we were most concerned with staying within our budget while also staying true to our vision and theme. We both wanted to be able to look back at the day and know that we had the wedding we envisioned and dreamed of without going bankrupt!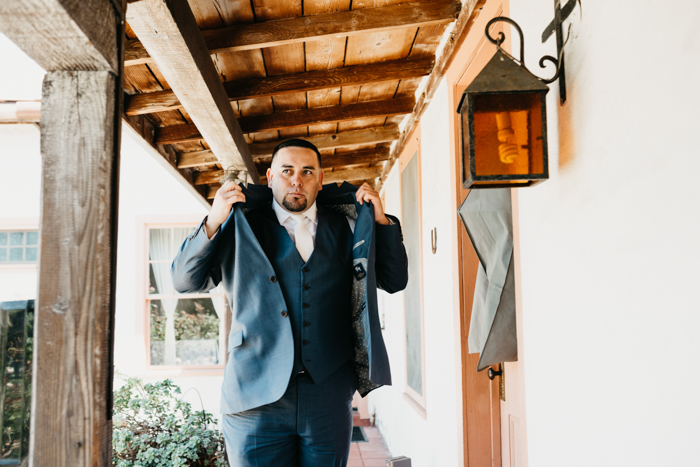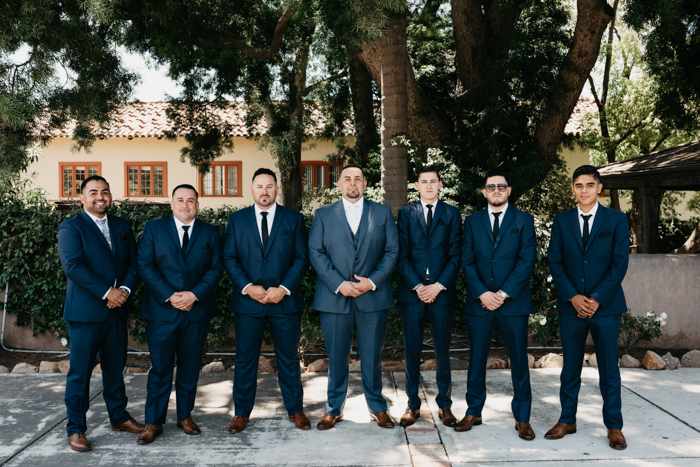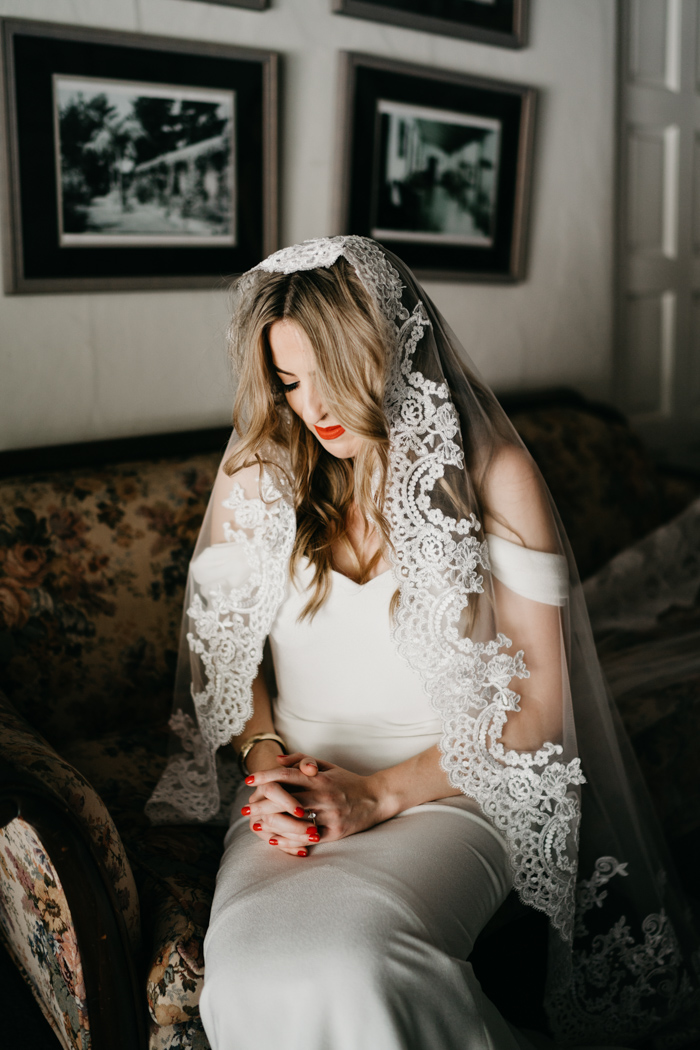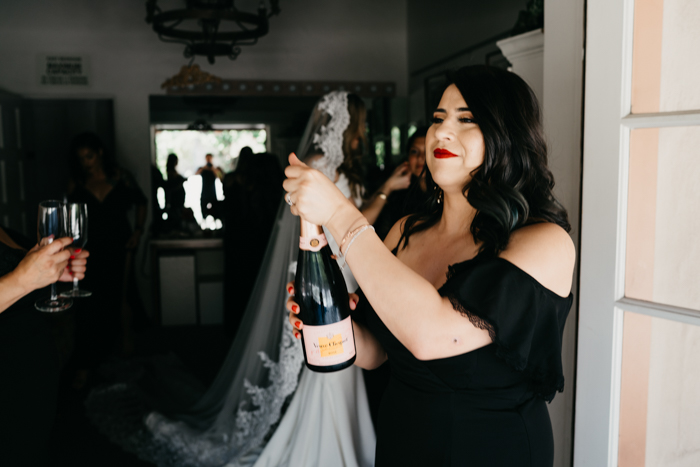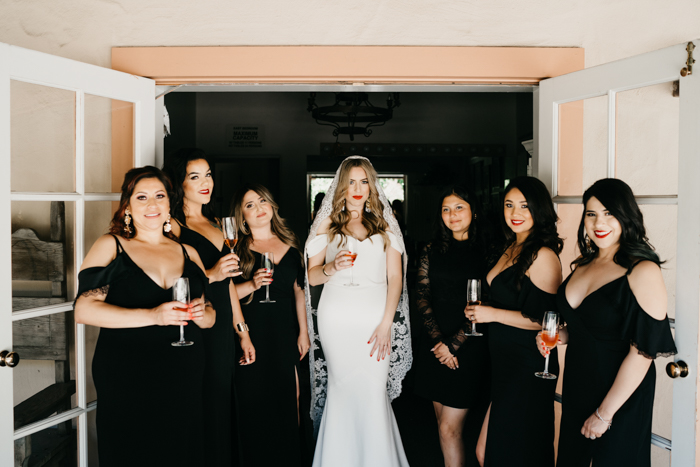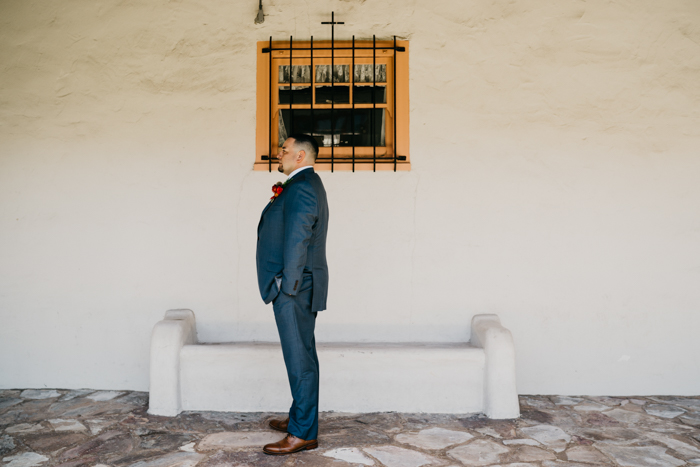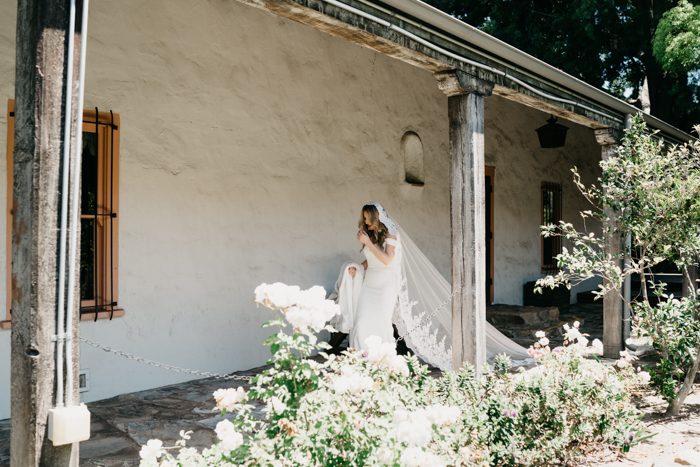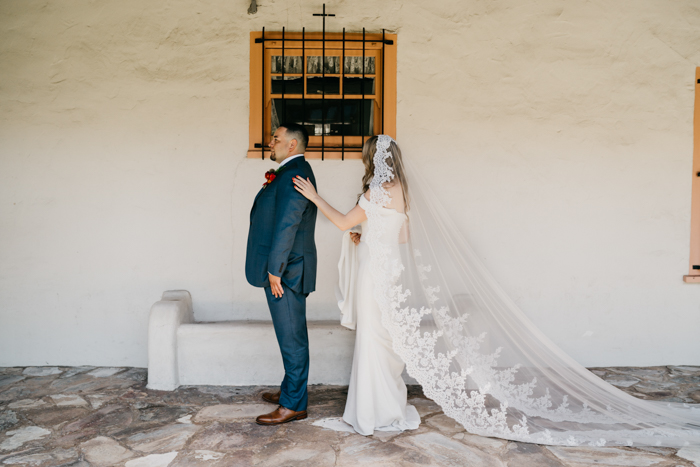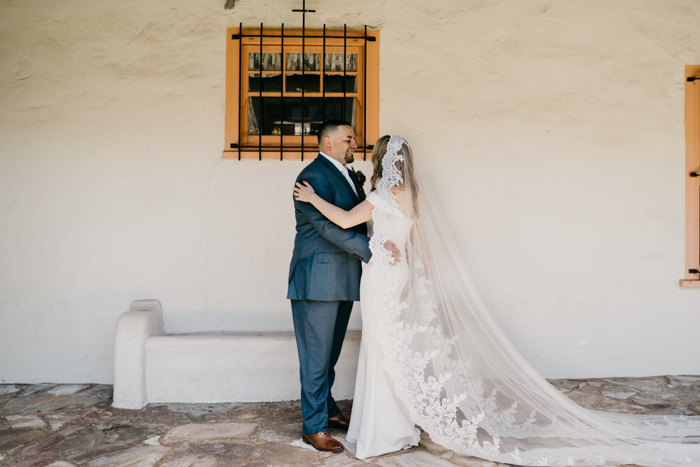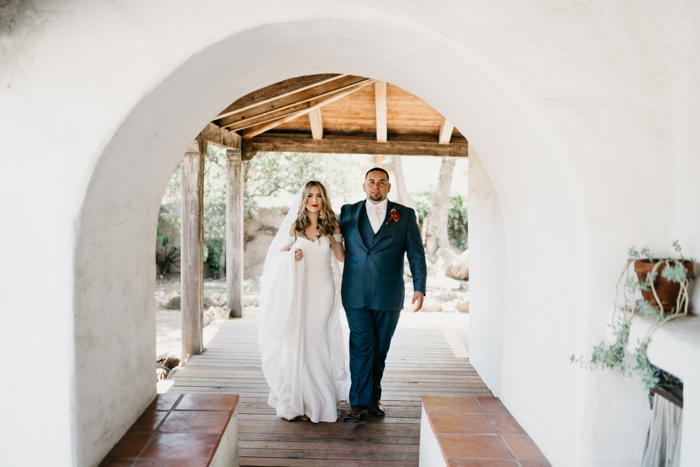 As soon as we booked the church, I had a vision of what my bridal look would be like. I had a vision of a traditional look with a high fashion flair and some Spanish drama. I wanted a super dramatic lace mantilla style veil, very large and bold gold statement earrings, and my signature red lip. I am all about the accessories and the fact that my Pronovias ceremony dress had a clean silhouette really allowed me to play and go bold with my accessories.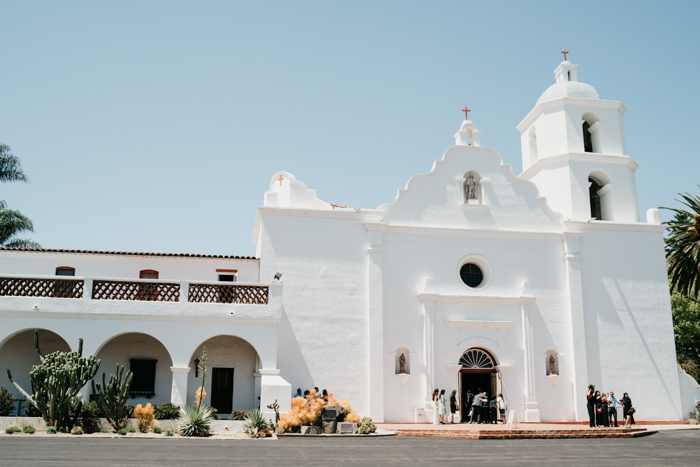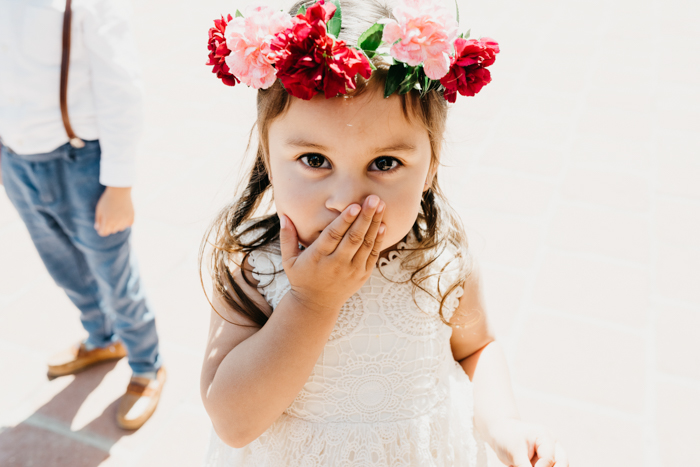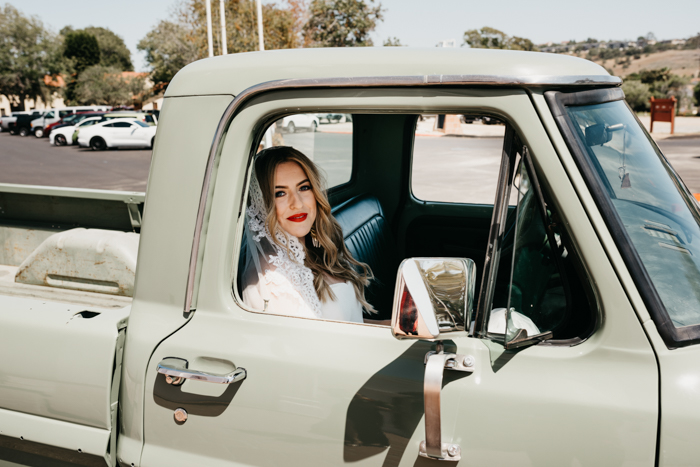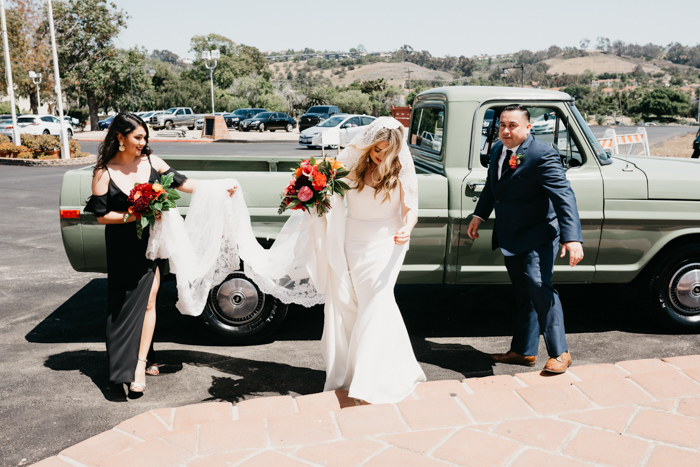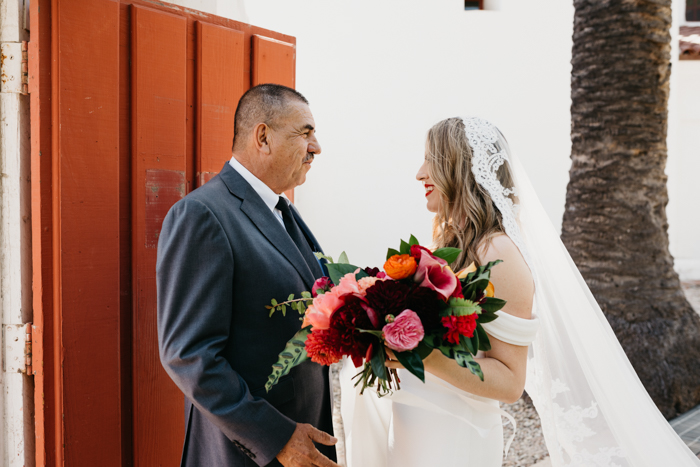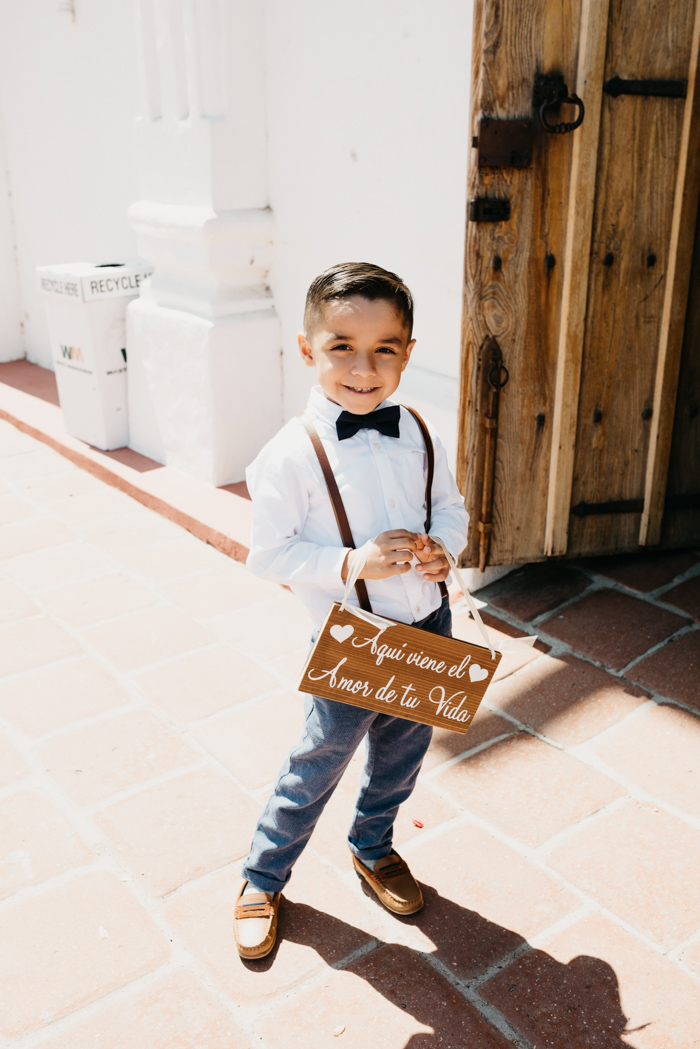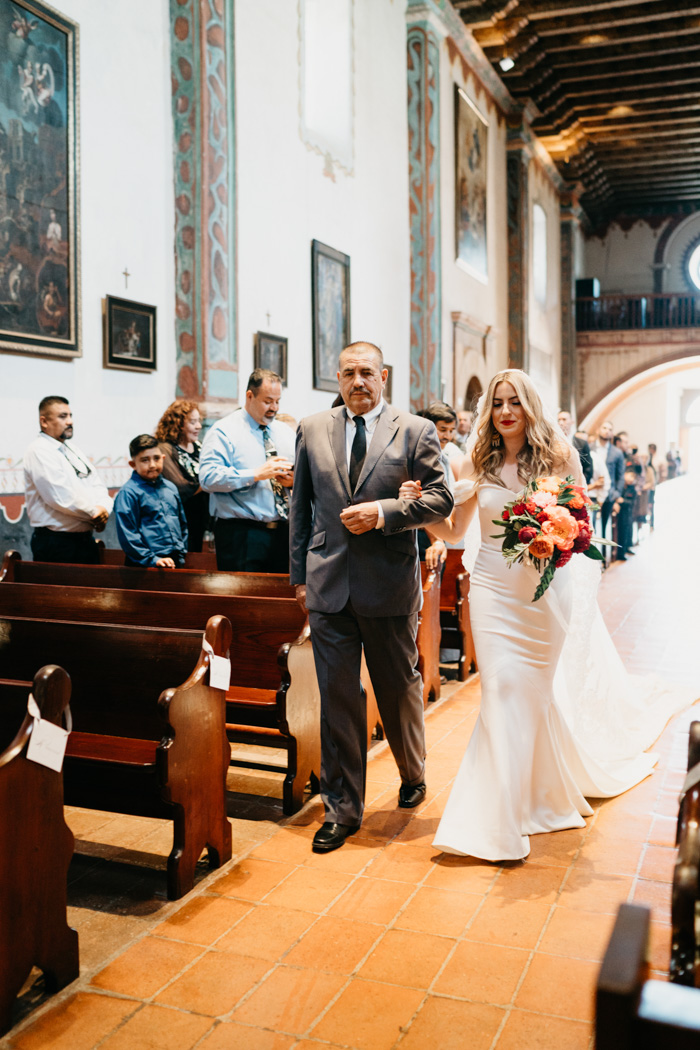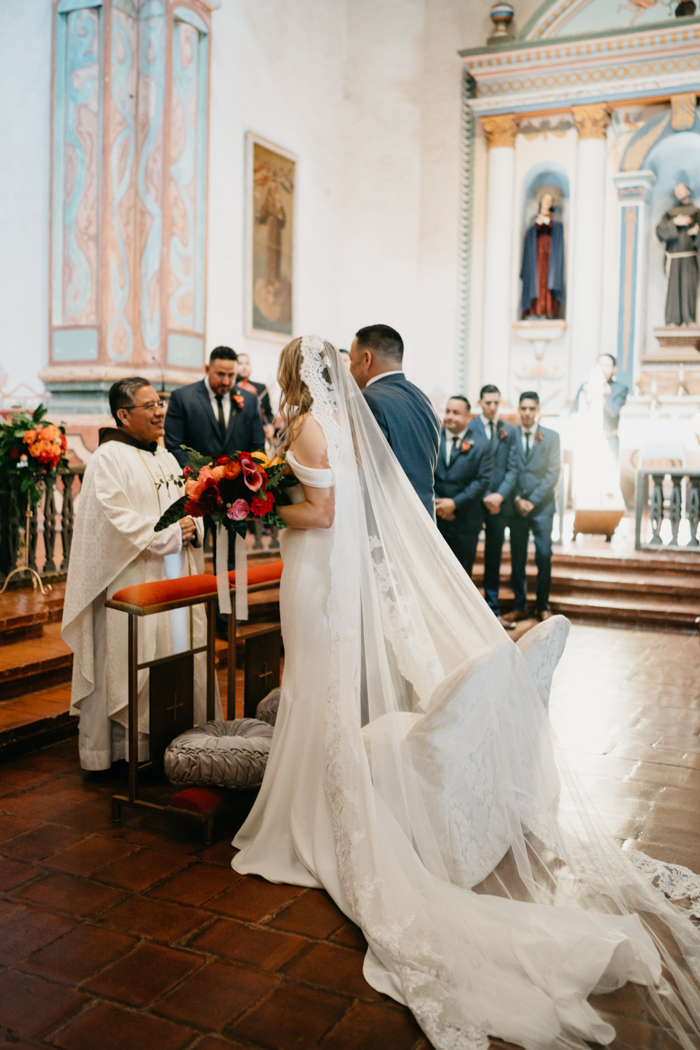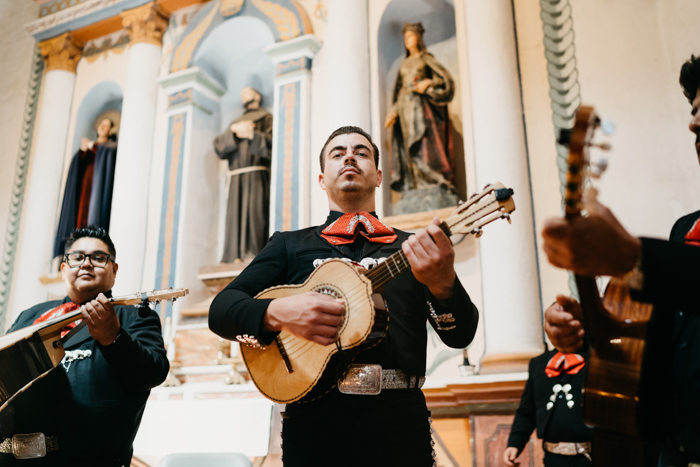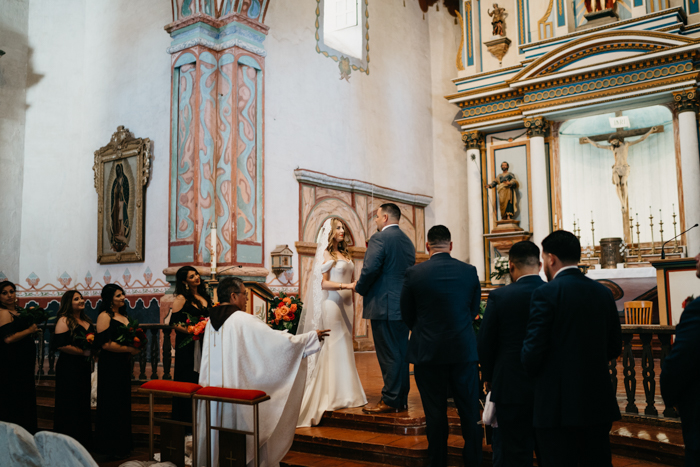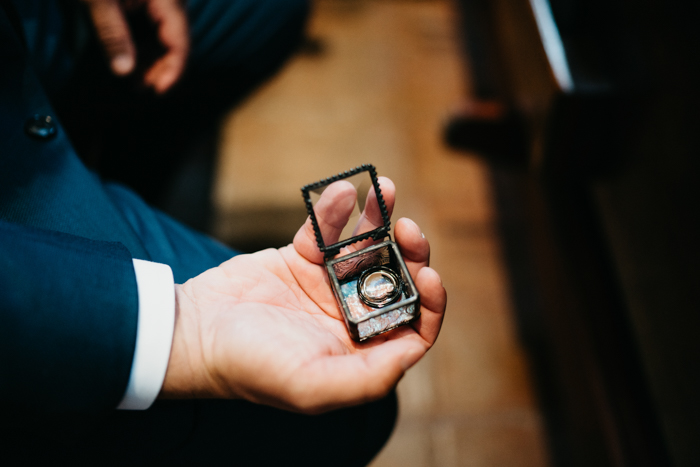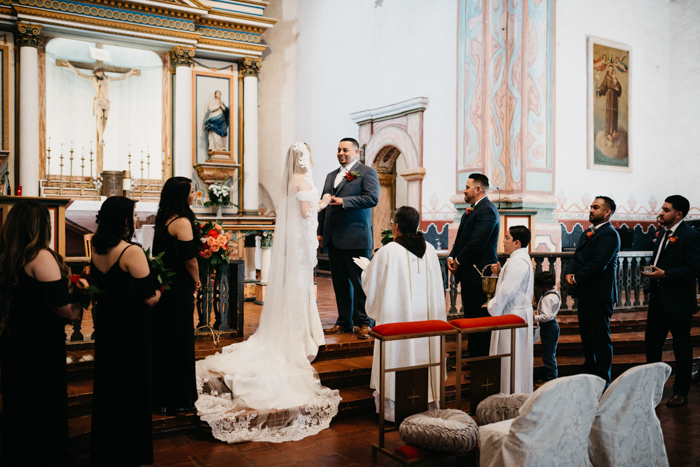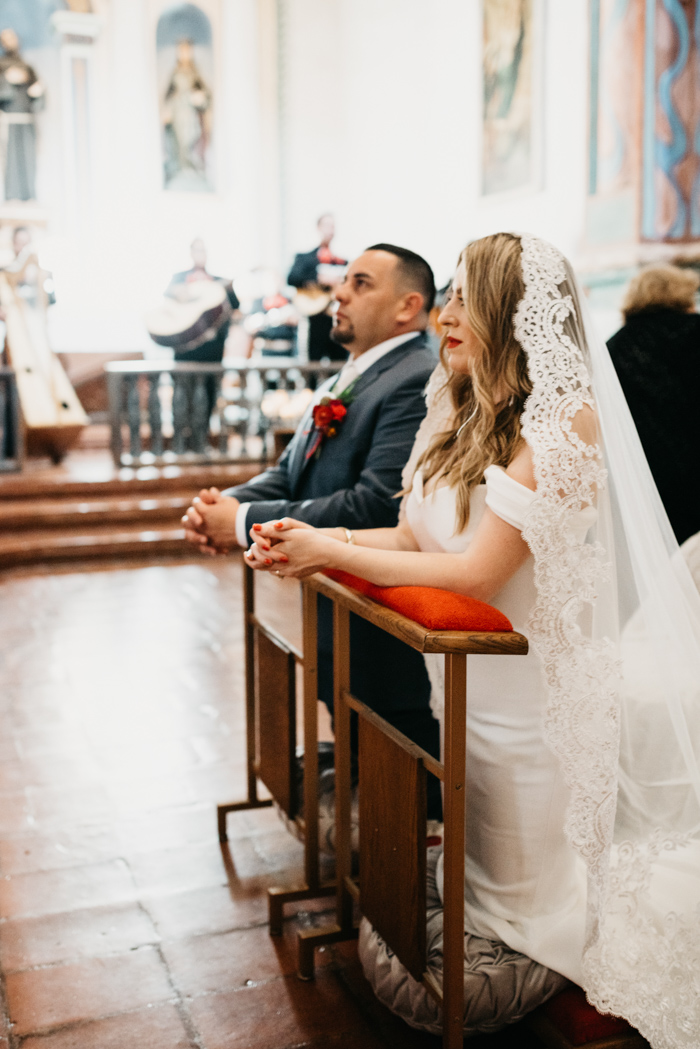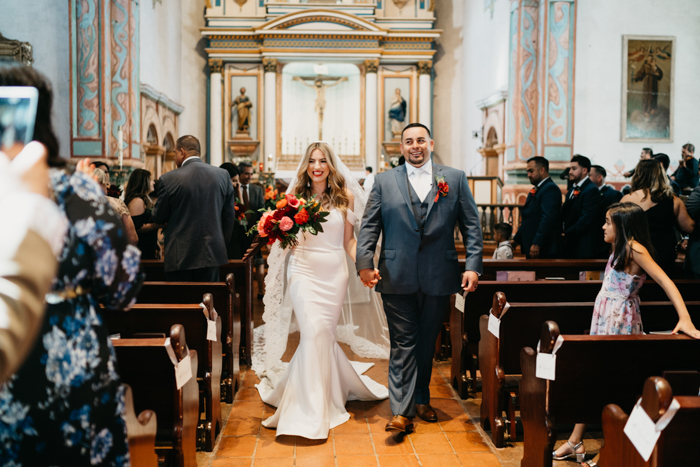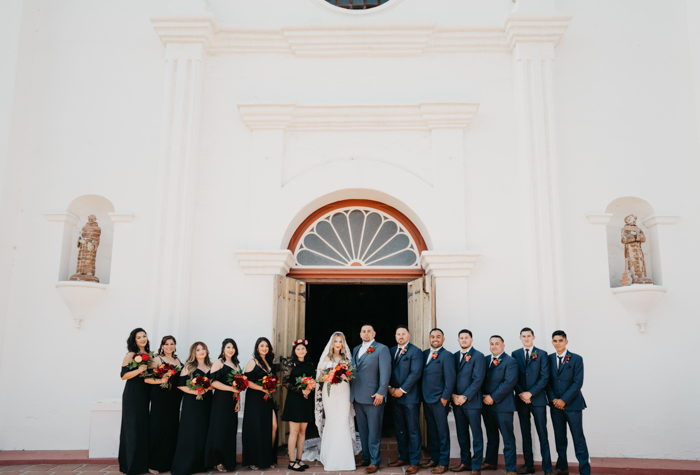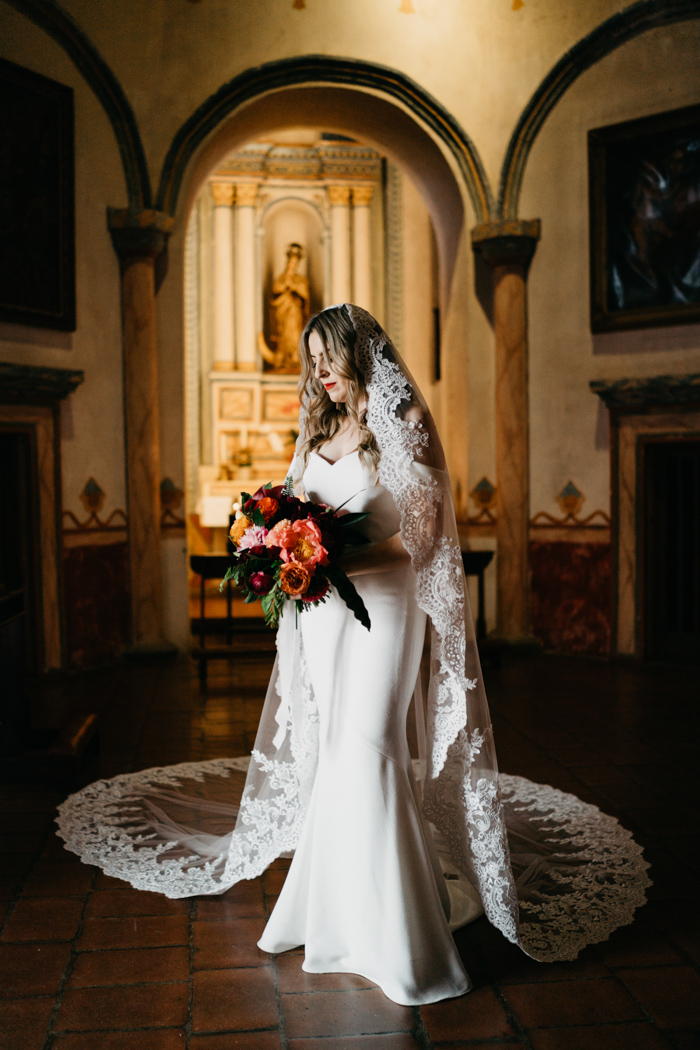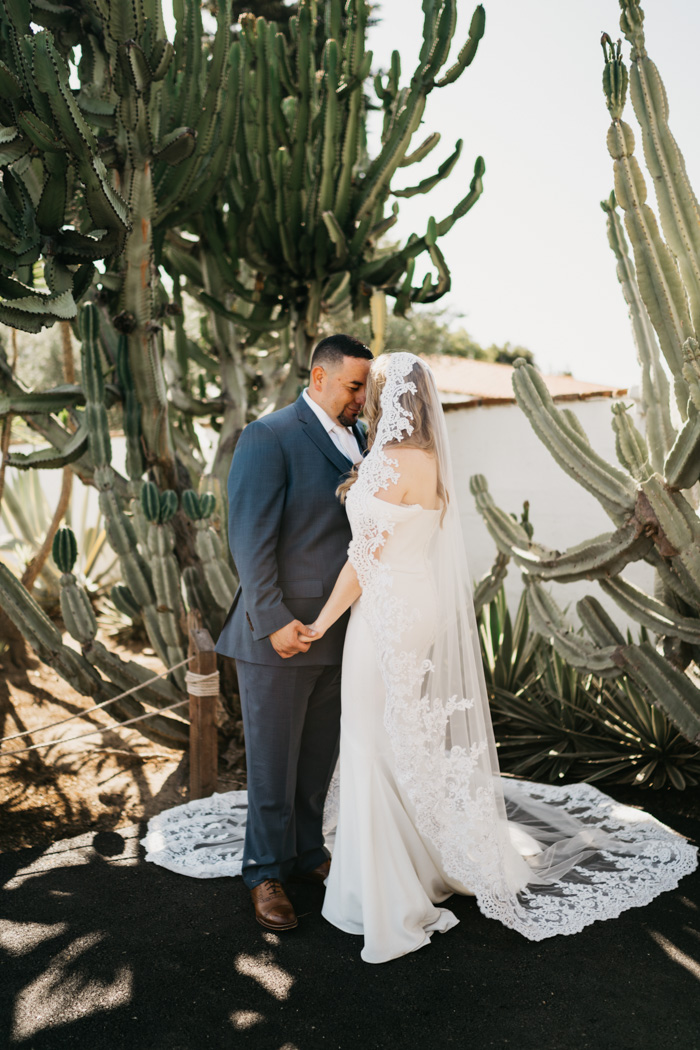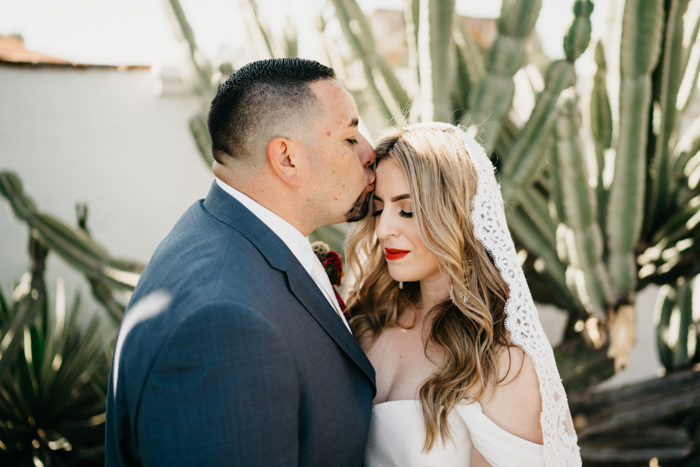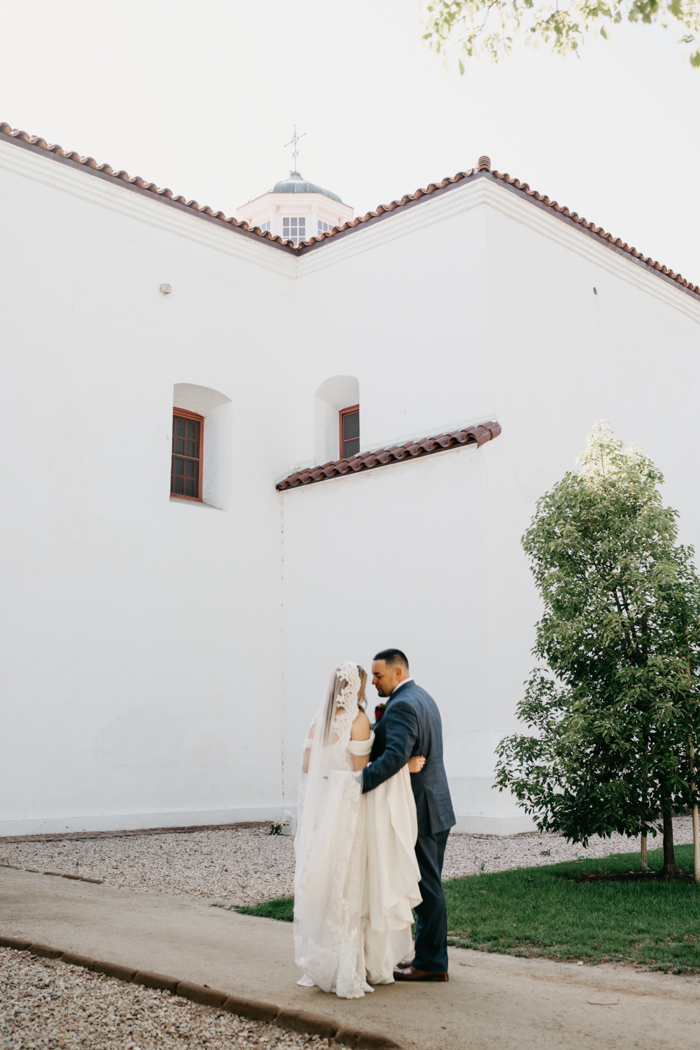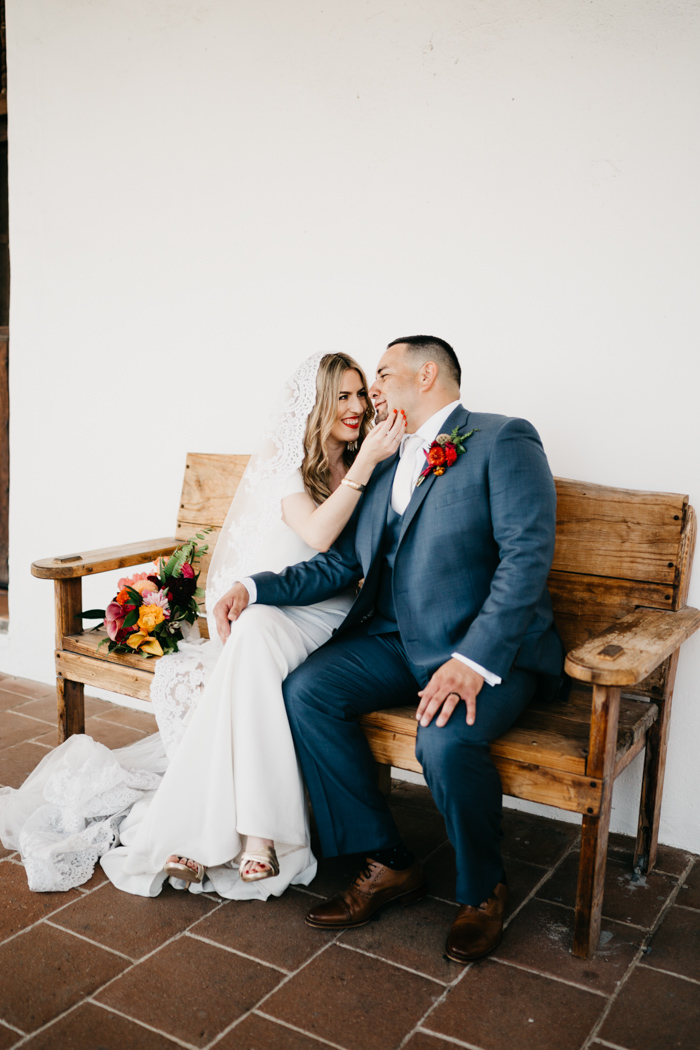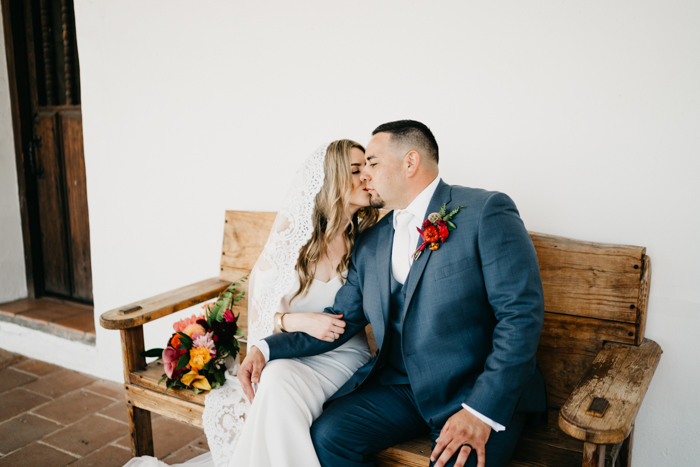 We have two pieces of advice. First, stay true to your vision and style, even if you go against be grain. There will always be the opinions of others questioning your decisions…don't listen! Go with what makes you happy, with what makes you smile the most and with that makes you feel the most beautiful. Second, when searching and booking vendors, don't settle until you find vendors that feel right to you and that understand and are equally excited about your day and your vision. Don't be afraid to reach out and ask about ways you can make a vendor work regardless of budget. If the connection and vision are shared, you might be able to find a way to work together.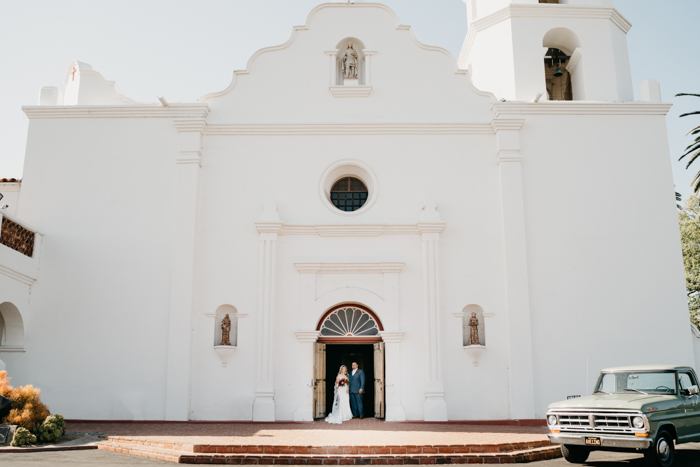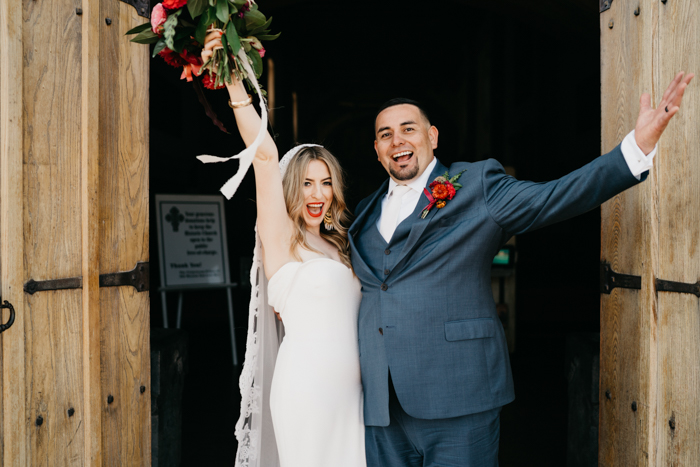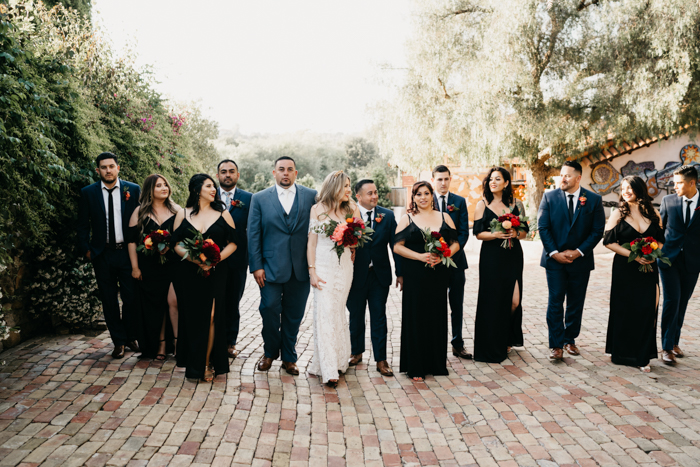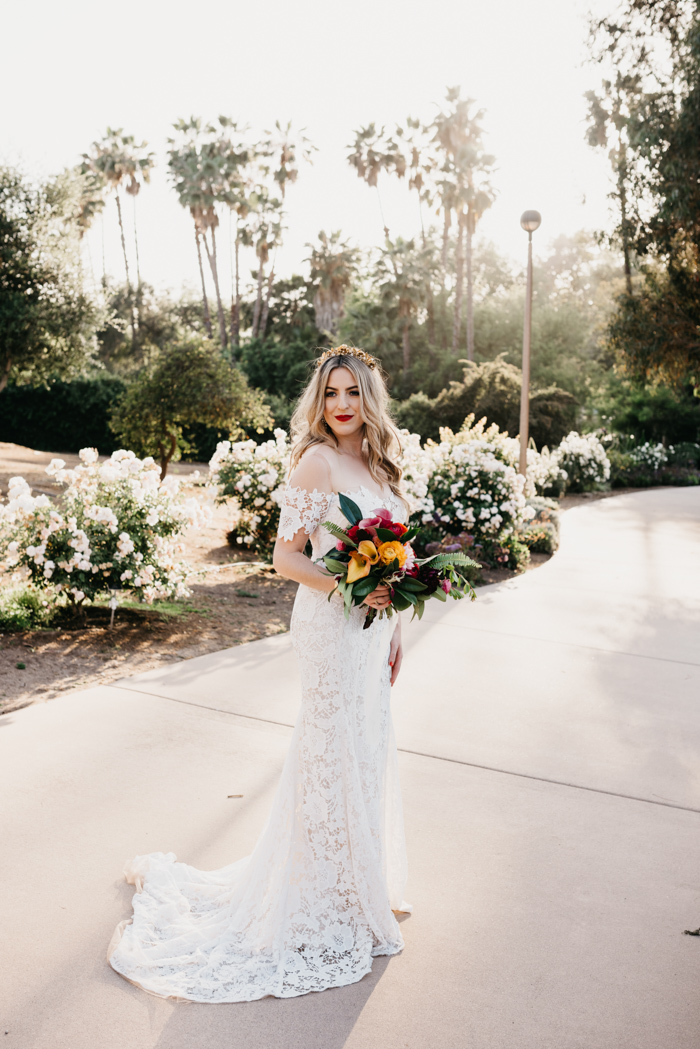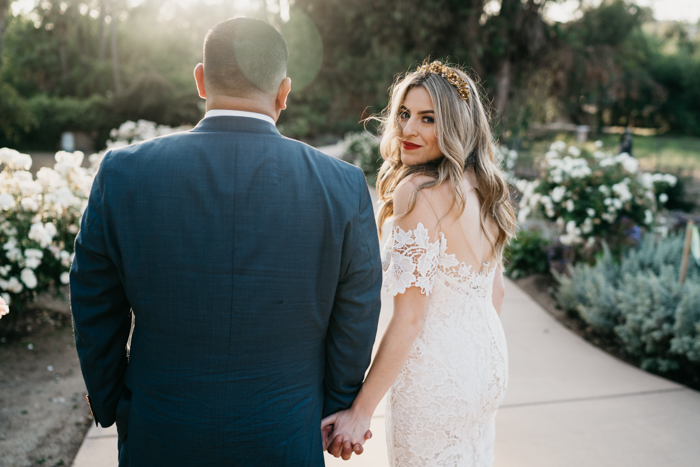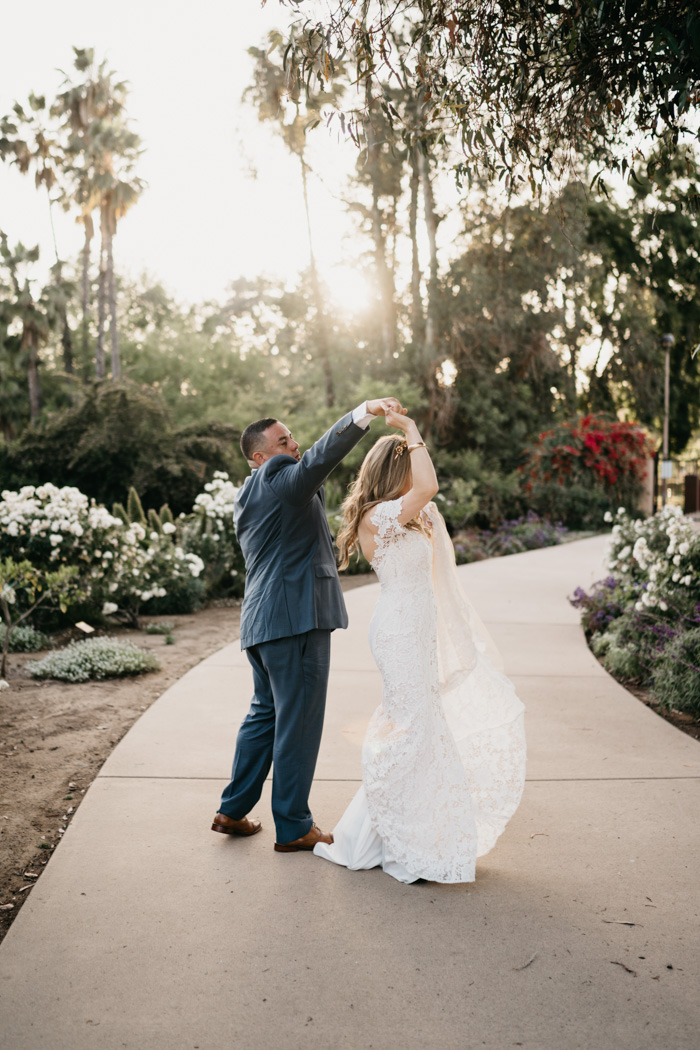 Both my husband and I love our Mexican culture — it truly is a huge part of who we are individually and as a couple. So, initially, we considered having our wedding in Mexico. After realizing it would be extremely difficult to transport 200+ guests to Mexico, we decided to bring Mexico to us! We found our ceremony venue, Mission San Luis Rey, by chance and it was as if we were transported to a Mexican Hacienda or church. It just felt right. We became obsessed with the beauty and architecture of the mission and from there everything else just fell into place and set the tone for the rest of the planning.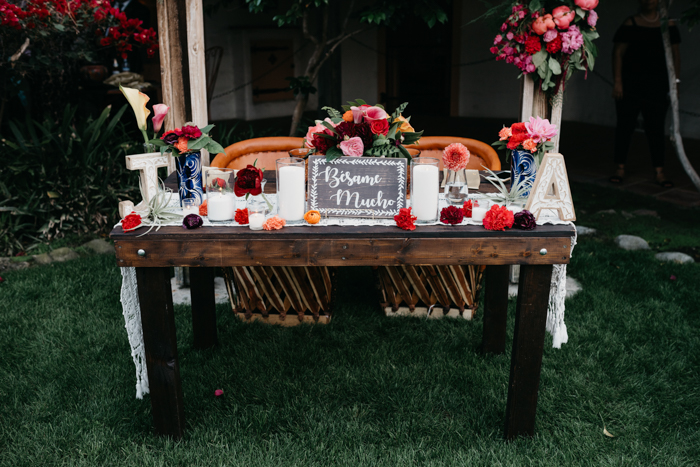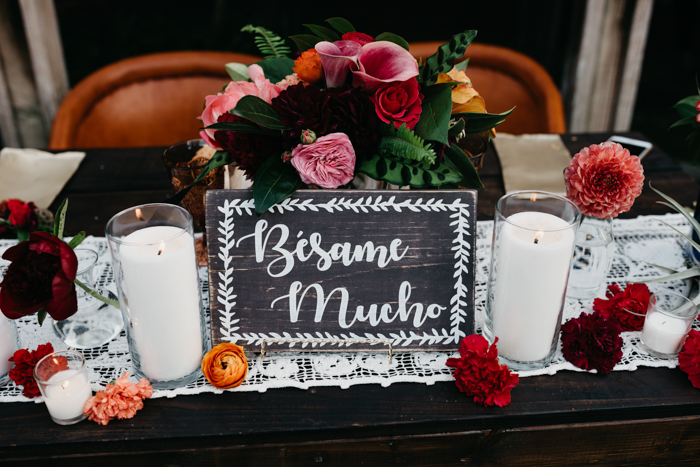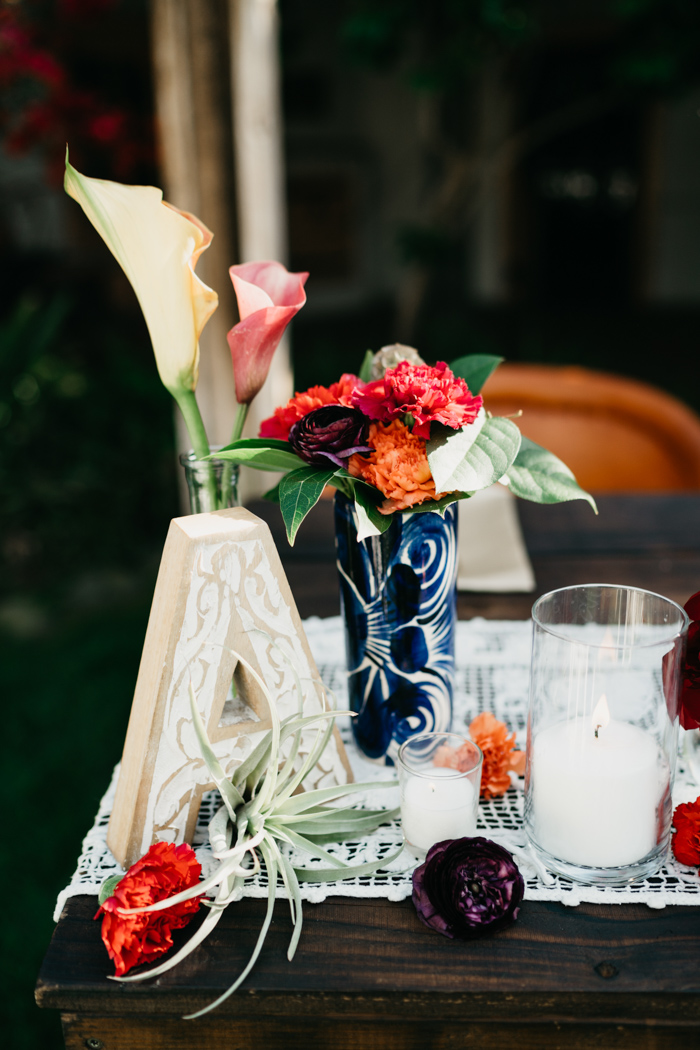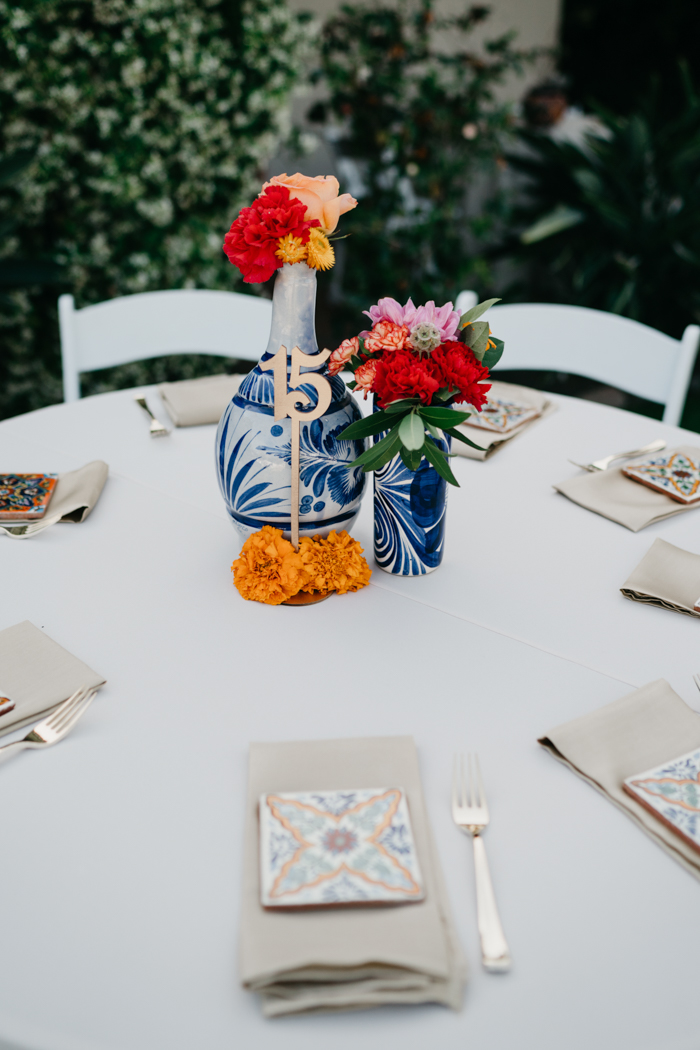 I had a vision of a wedding filled with colorful Mexican touches, elegant Spanish flair, and a relaxed LA vibe — and I truly feel we achieved that. We strived for the wedding day to be an accurate representation of us with the Mariachi, Papel Picado (Mexican wedding banners), tacos served for dinner, Mexican Aguas Frescas, and Modelo beer. These are all things we love, so it just felt natural to incorporate them into our big day!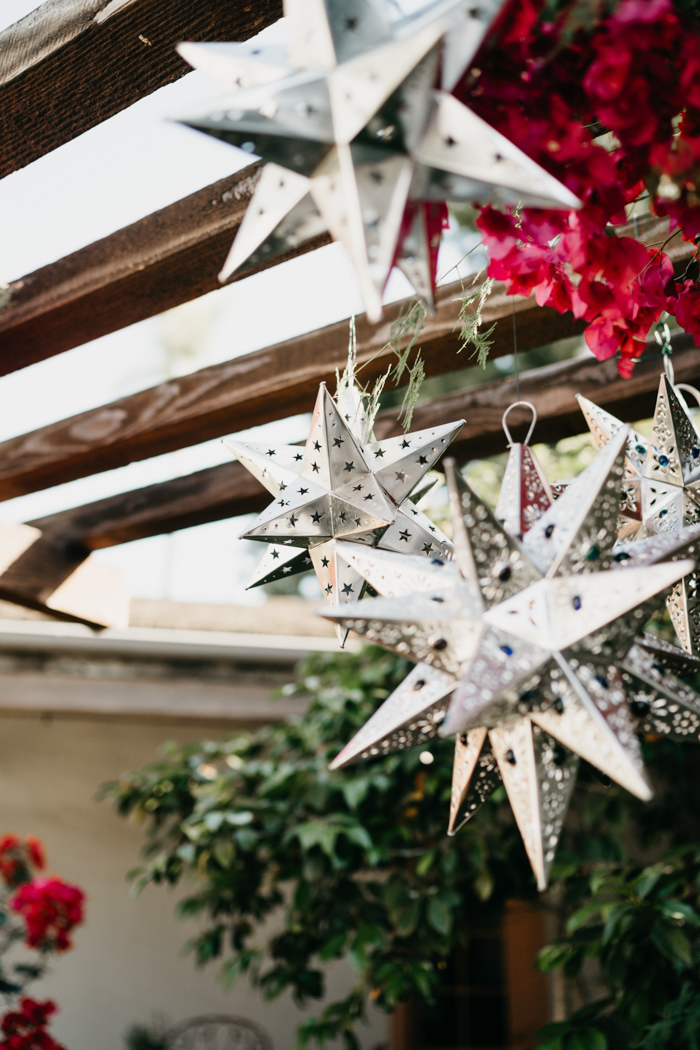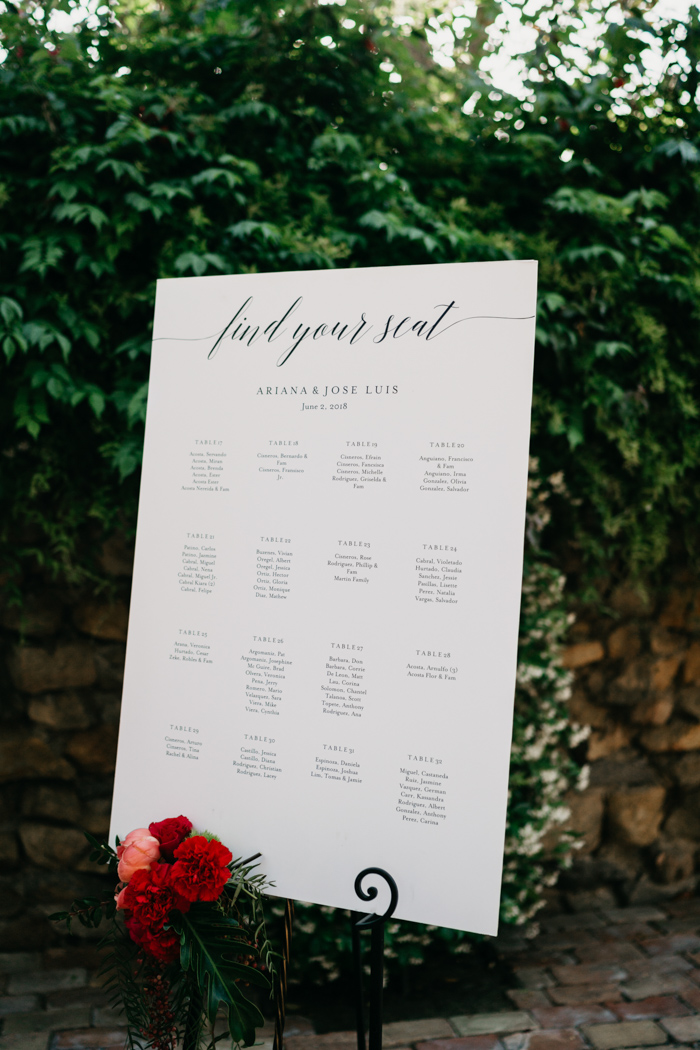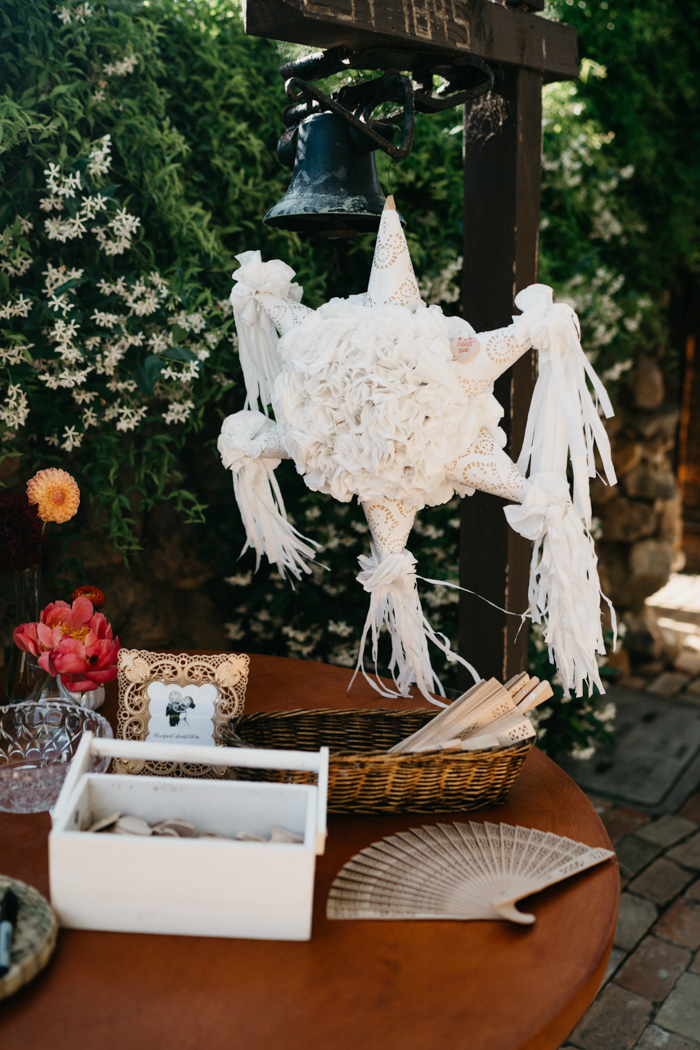 We were on a budget, so we bought most of the decorations ourselves. We bought all of the Papel Picado, Talavera vases, Spanish tiles, tin stars, and even the Mexican Equipale chairs and table through a series of trips to Mexico. We figured it was cheaper to buy these things in bulk and from Mexico. Our guests got to take home the flower vases to use in their own homes, and we now have the Mexican leather dining set as part of our furniture at home. I collected the rest of the decorations from discount stores, flea markets, and Etsy.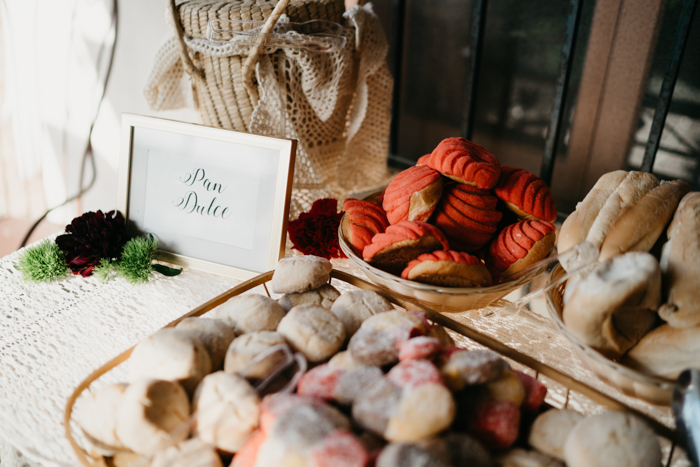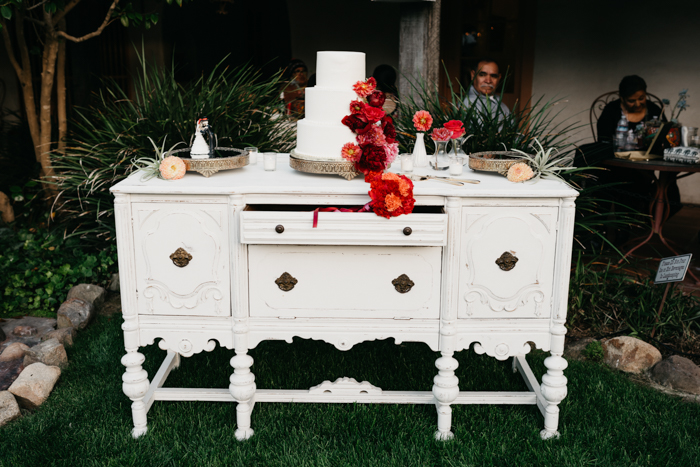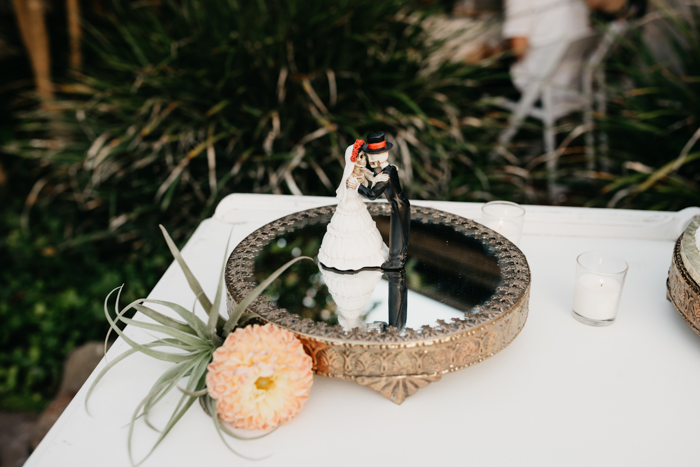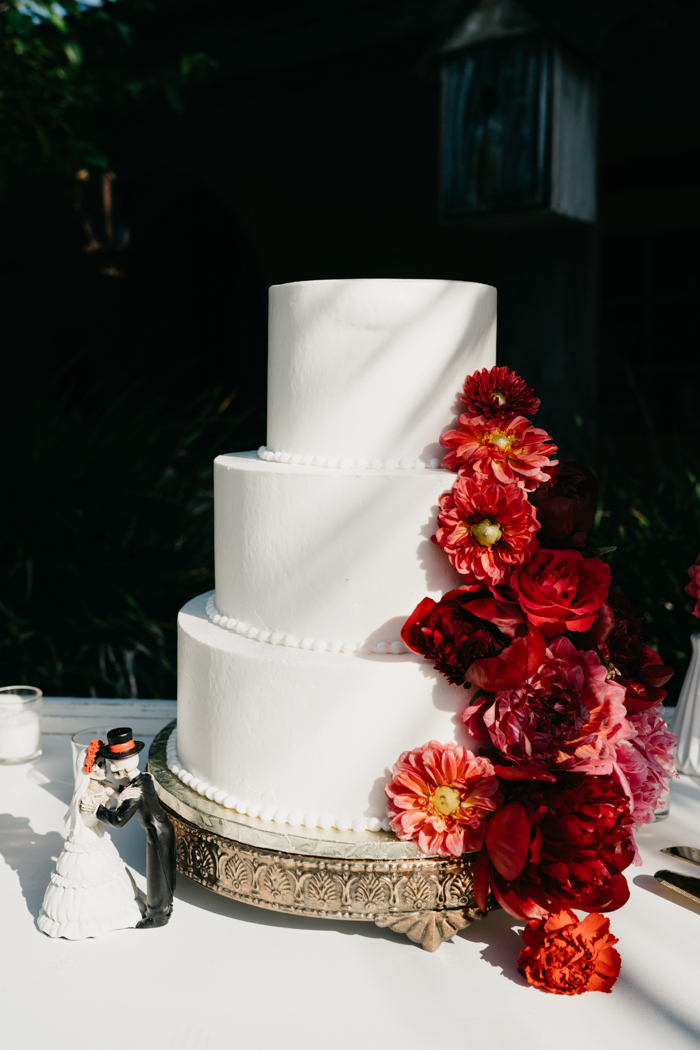 We are not big dancers, but having the mariachi perform our songs and being surrounded by all of our loved ones really made us forget our nerves. We just had so much fun and really felt and enjoyed the moment.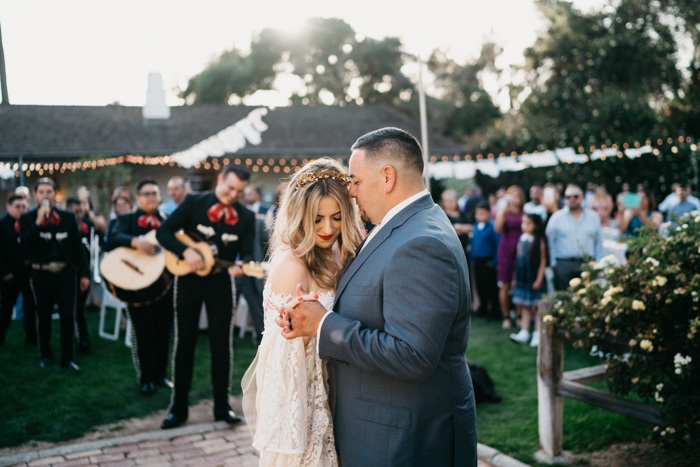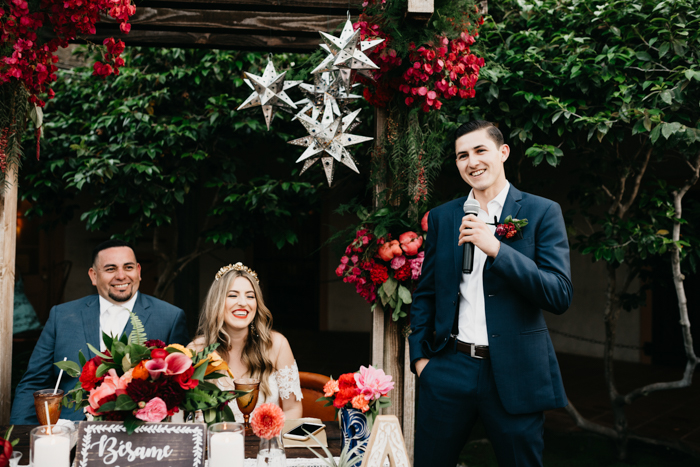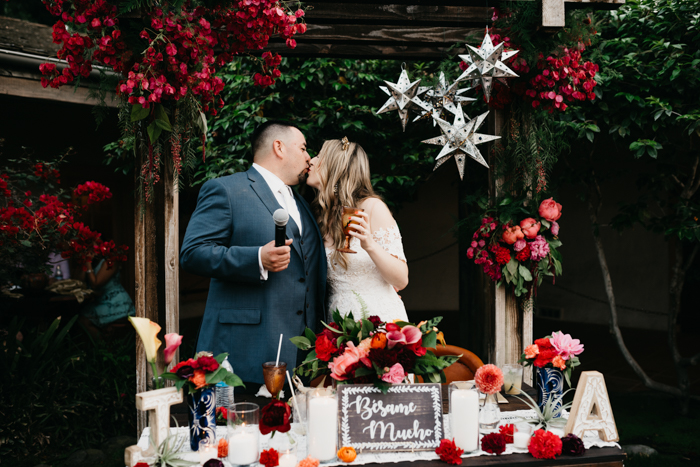 Congratulations to Ariana and Jose, and a big thanks to them for sharing their Mission San Luis Rey wedding with Junebug! To see more gorgeous images captured by Junebug member The Times We Have, check out this nontraditional Tulum wedding with uniquely vibrant details!