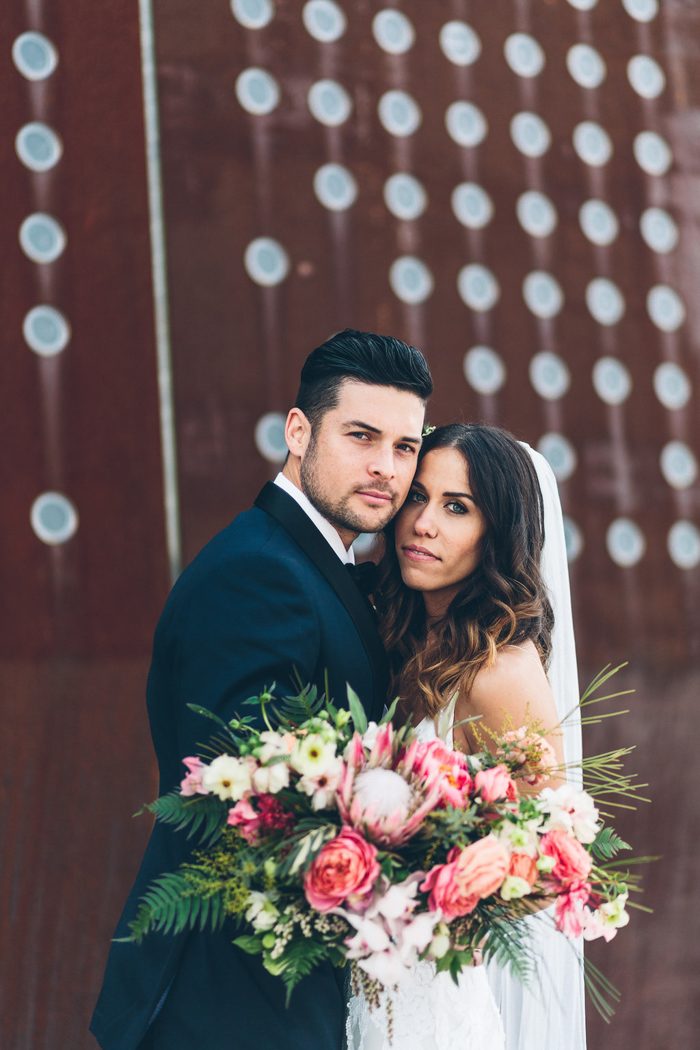 To pay homage to their romantic tropical engagement, Stephanie and Jordan brought Hawaii to California in their Millwick wedding in downtown LA. Playing off the retro tropical vibes of the venue, they and the planners at Honeycomb Affair brought in vibrant coral and pink florals, pineapples, and a variety of tropical leaves to create an urban oasis for their friends and family. Every detail made it easy to forget this wedding didn't take place on the Big Island — and that this wedding took place in the winter! But then we saw the cool juxtapositions Vitae Weddings captured of the bride, groom, and wedding party against the funky downtown murals and were reminded just how much we love urban weddings.
The Couple:
Stephanie and Jordan
The Wedding:
Millwick, Los Angeles, California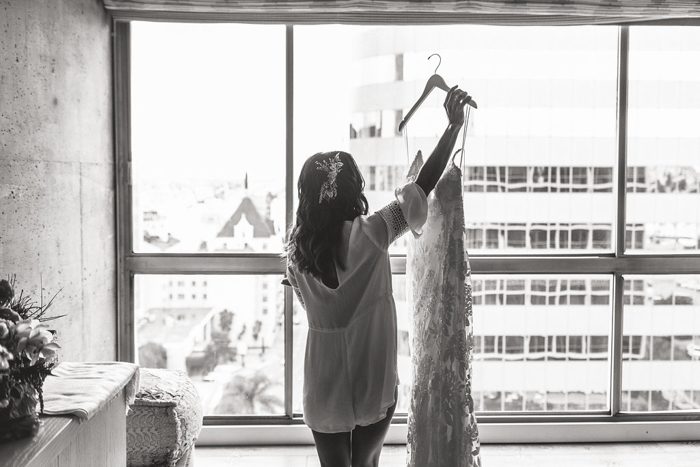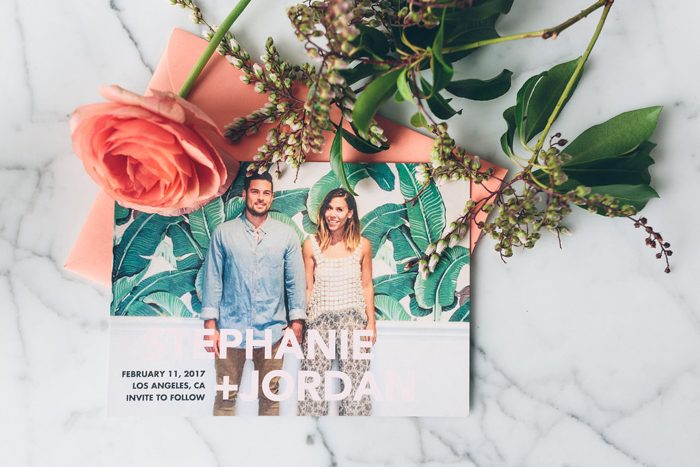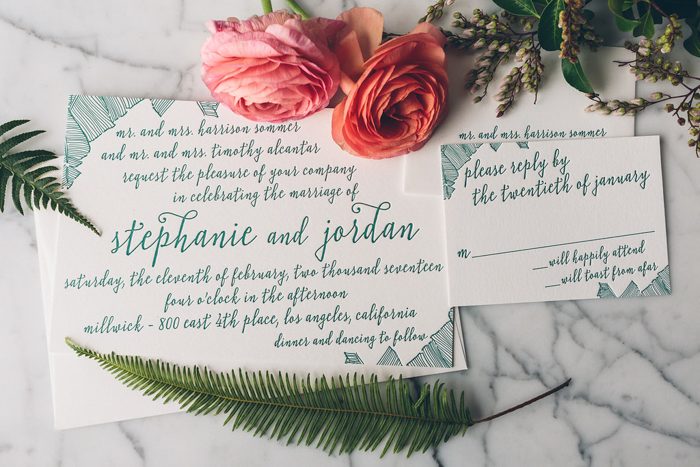 Looking back, I can still remember the most sincere happiness I have ever felt. I can't put into words the emotion that I felt — it was nerves, excitement, and happiness all in one. My florist bringing the flowers to my bridal suite and the reality of the day finally hit me. It had been the one of the rainiest winters we have had in LA in years, and I had been so stressed about the weather leading up to the wedding day. But, when she brought in the flowers and they were everything I imagined, it was like I hit a reset button and all of my worries just didn't matter anymore. Rain or shine, the day and all the details I had planned were happening! Amazingly, the rain cleared and it turned out to be truly be the most beautiful day.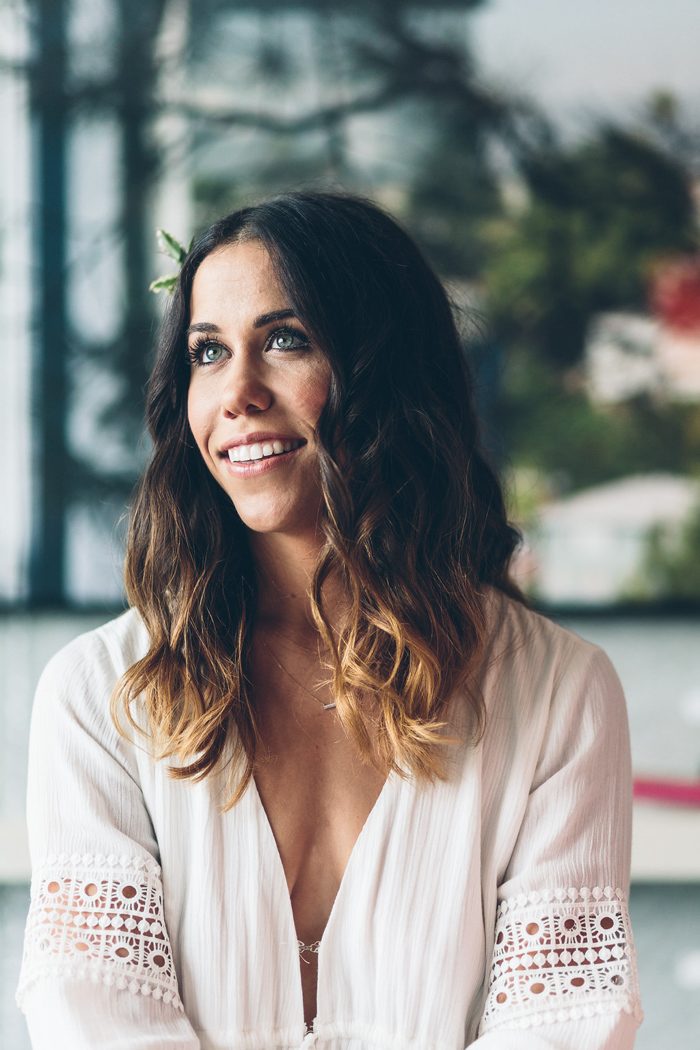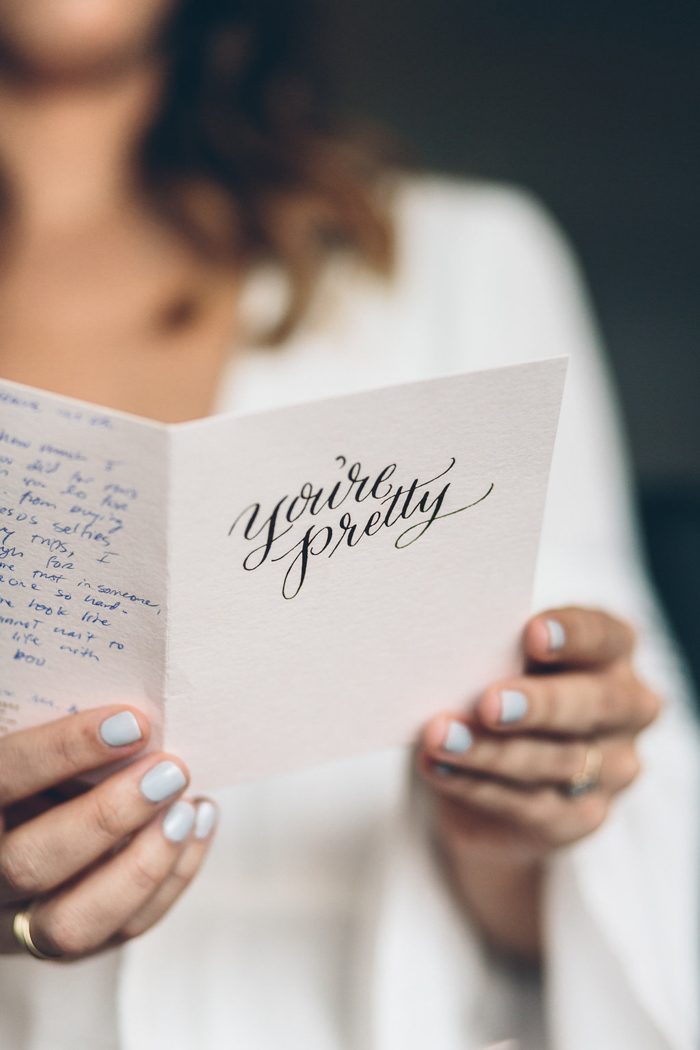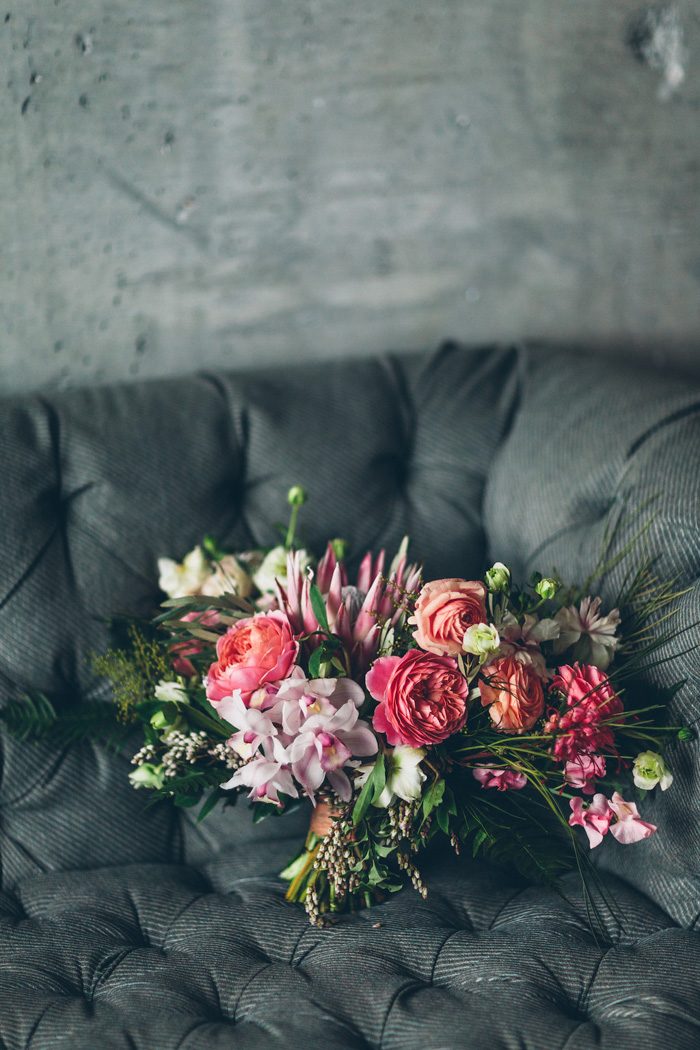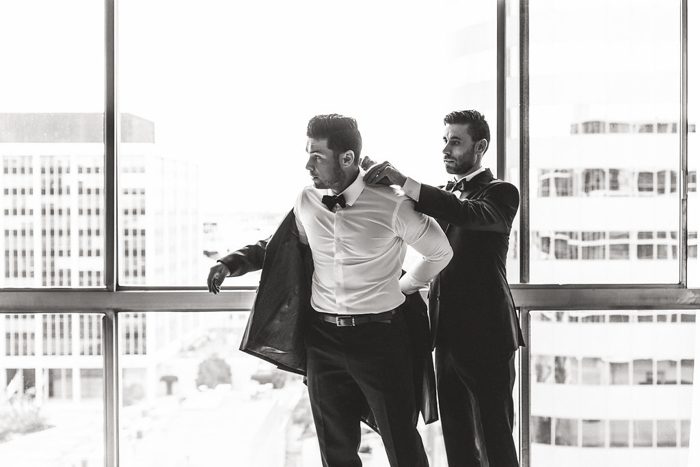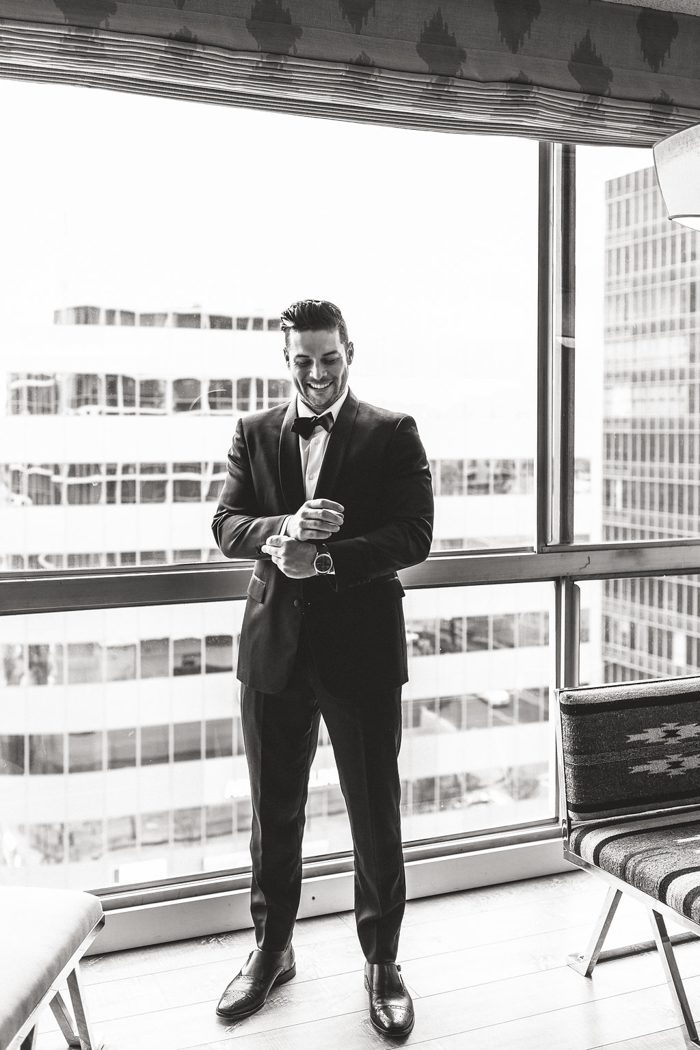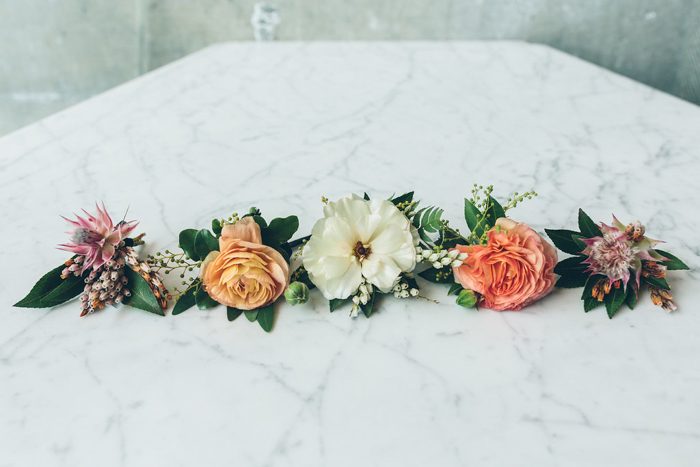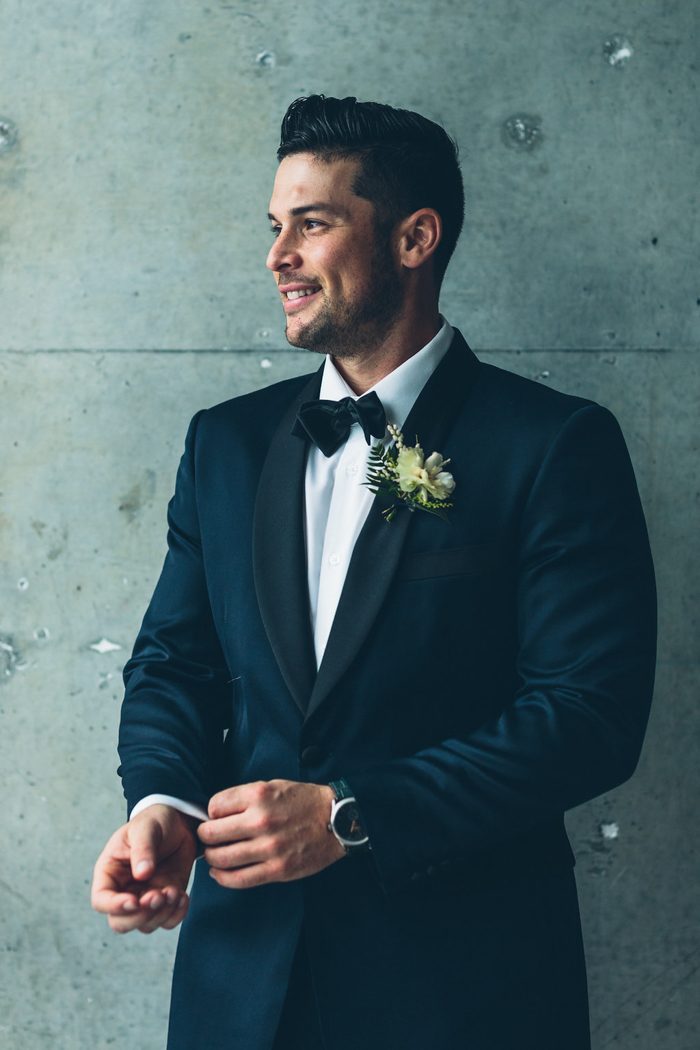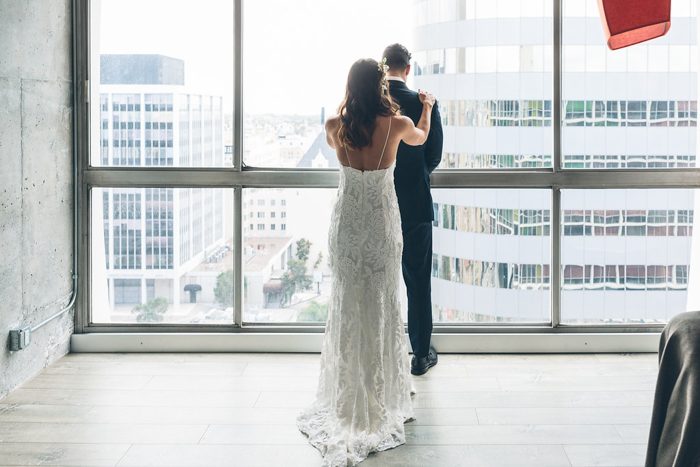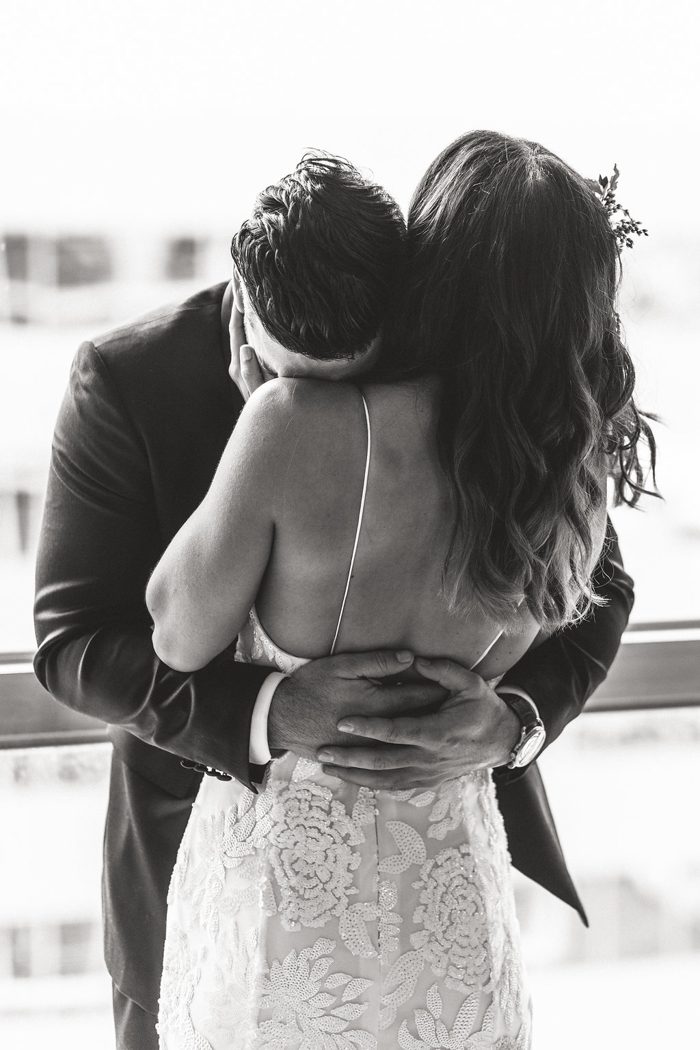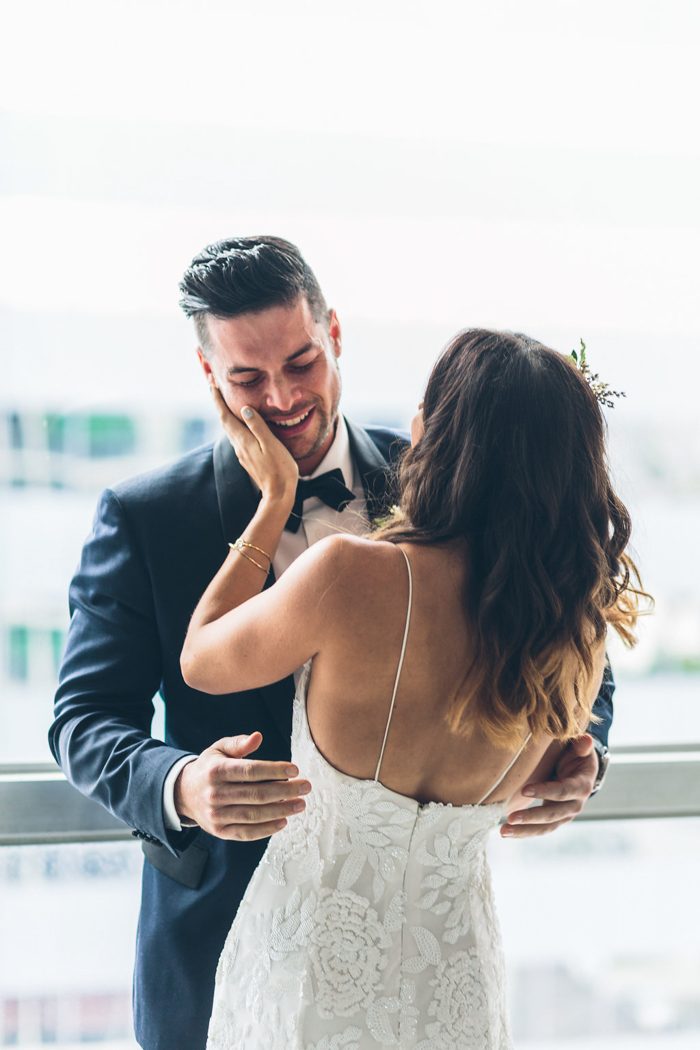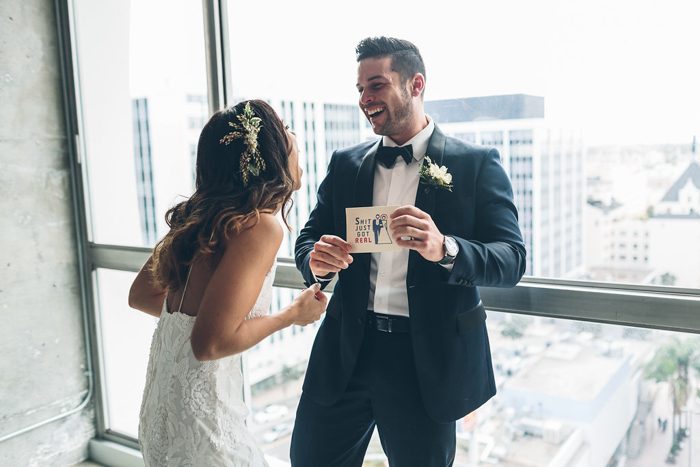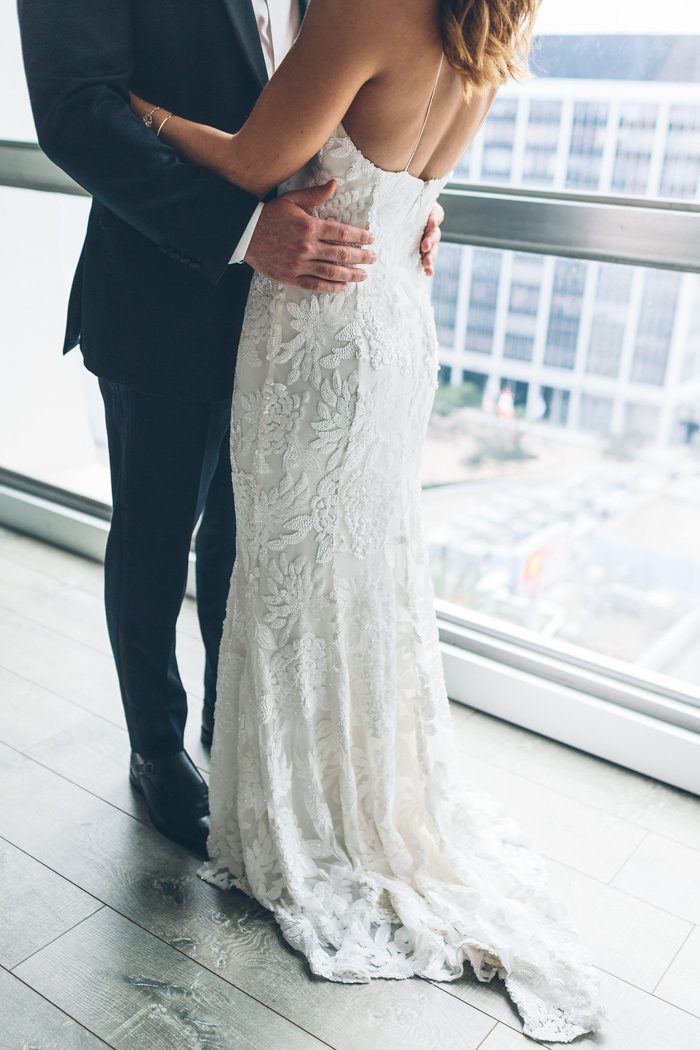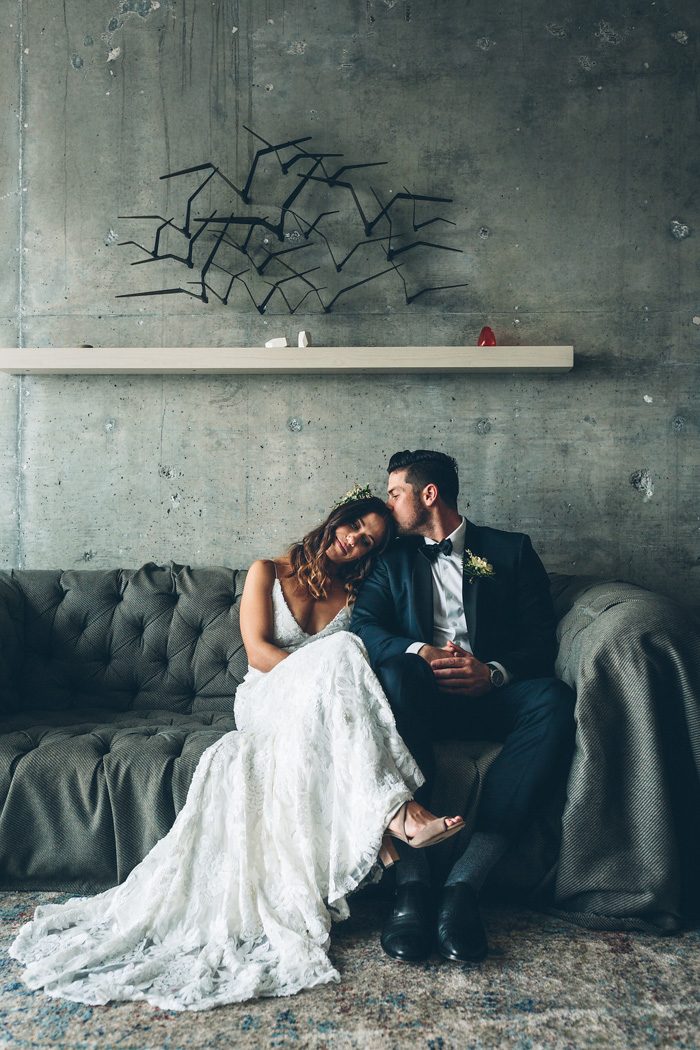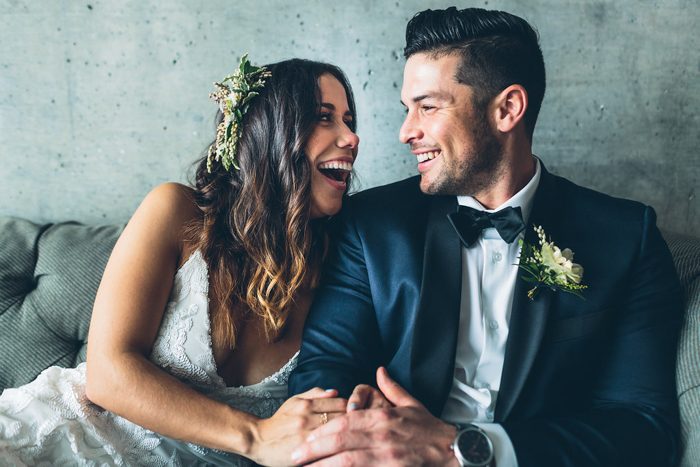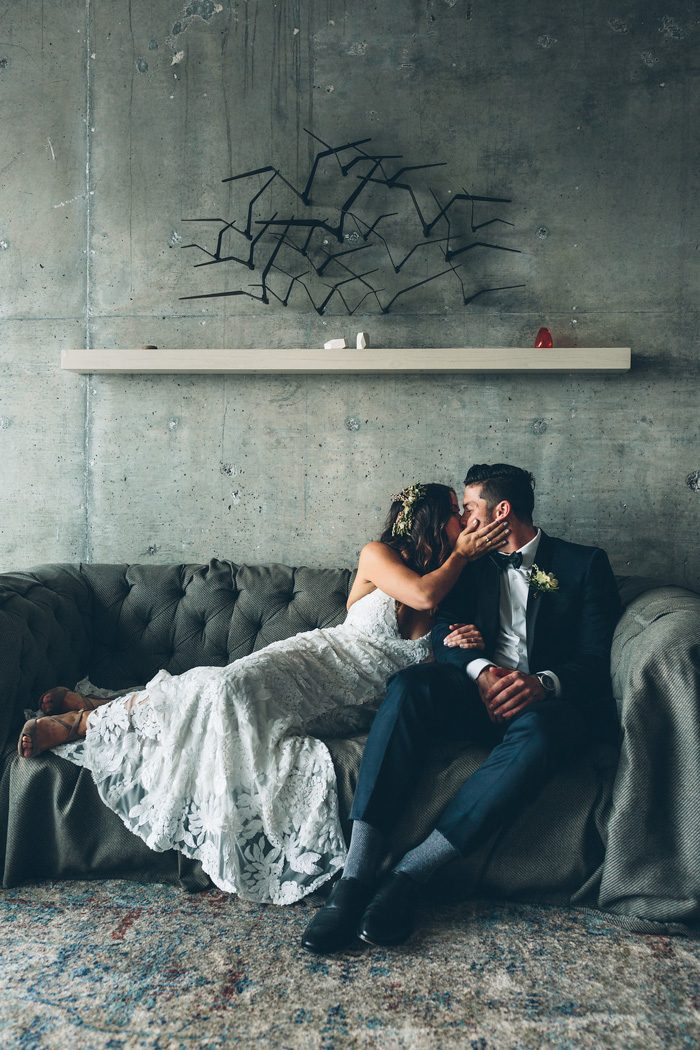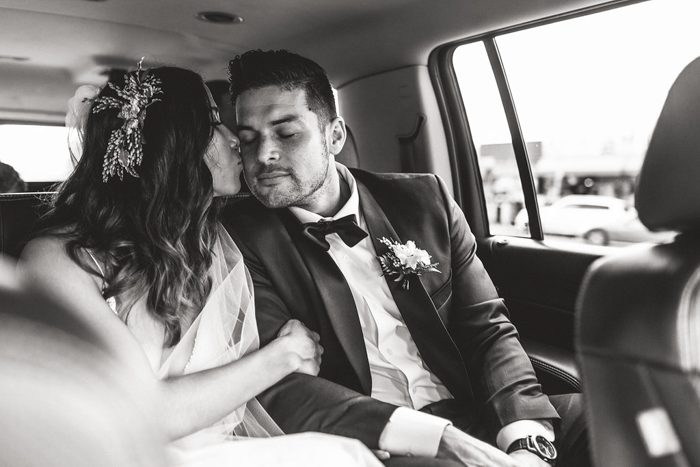 The most special part of the ceremony was that my dad married us. We wrote the ceremony with him and incorporated personal stories of our lives, how we met, what we appreciate about each other, and together we wrote our vows. We wanted the ceremony to feel like a moment where our lives truly intersected. It was so special to have my dad at the center of it!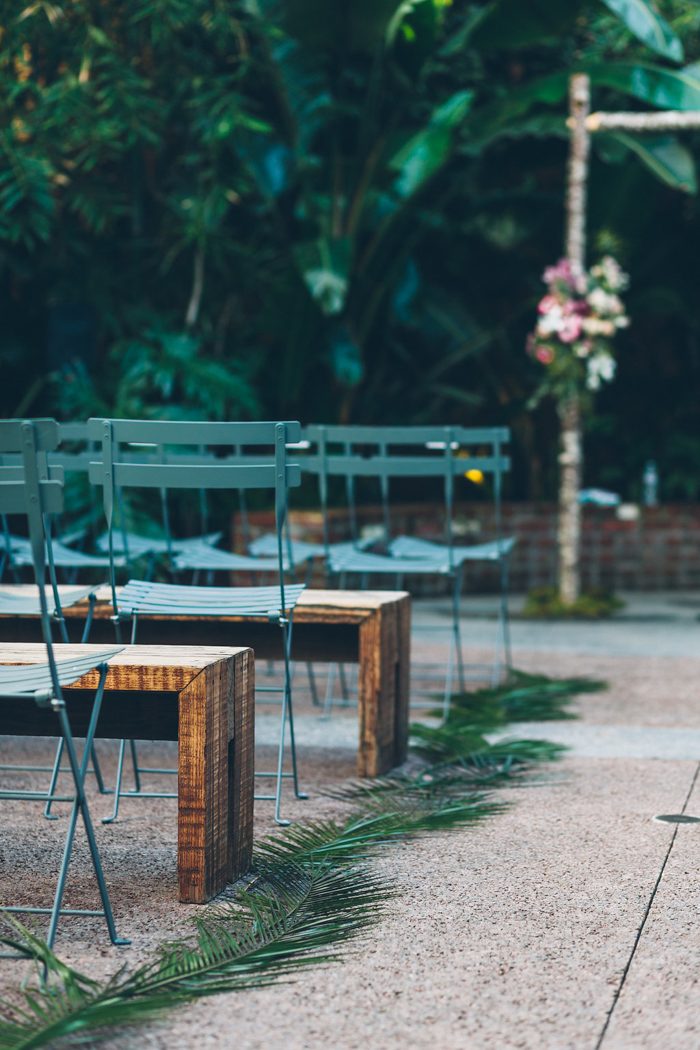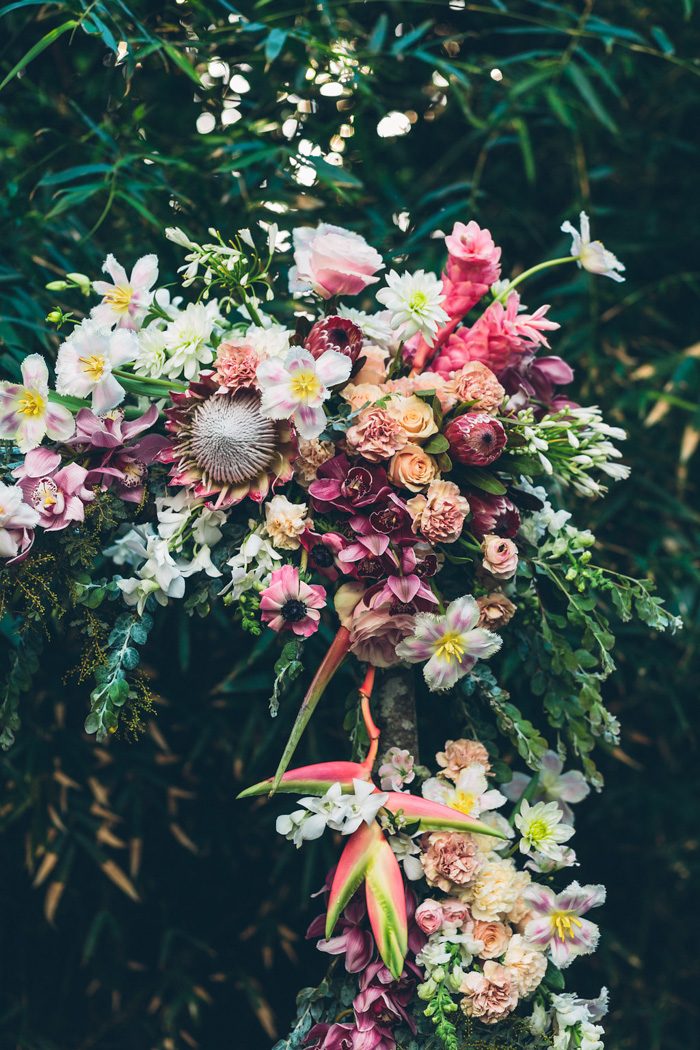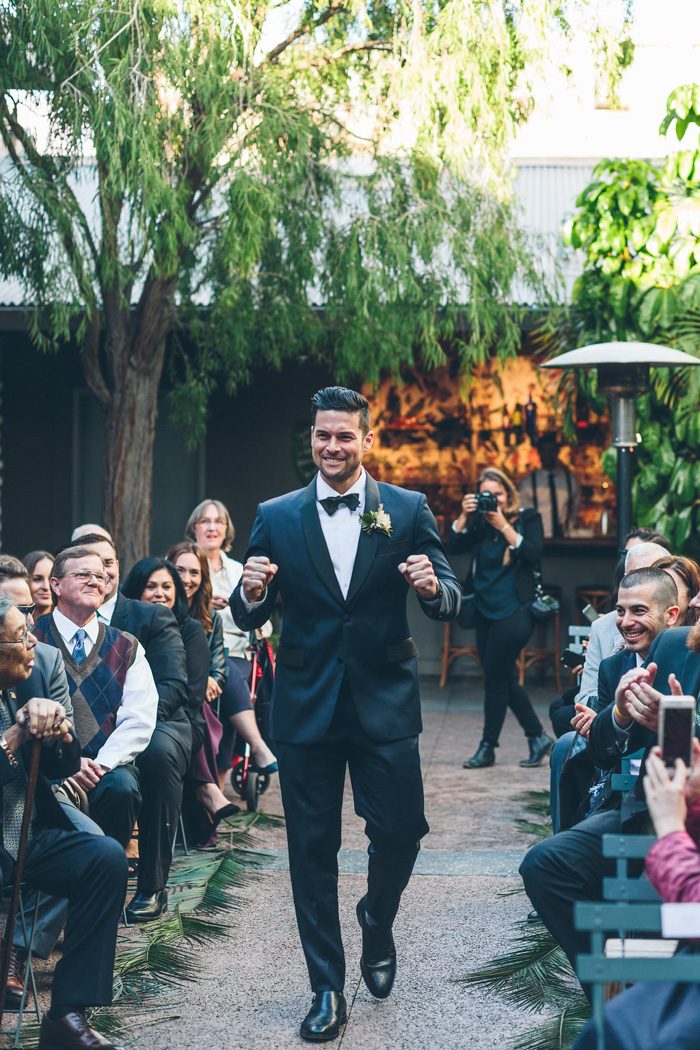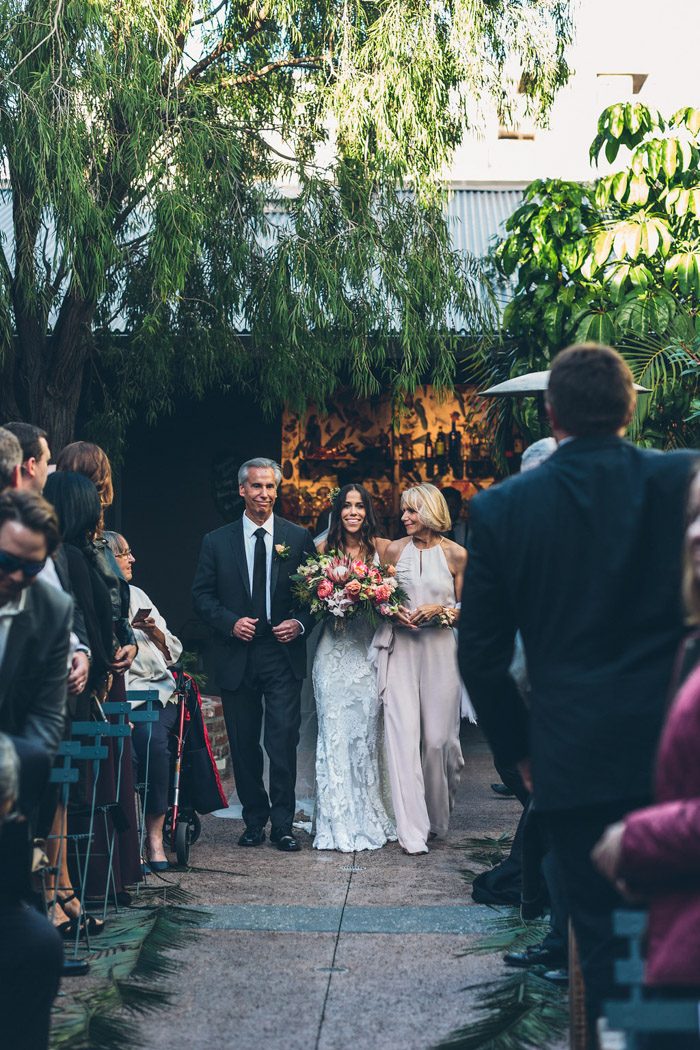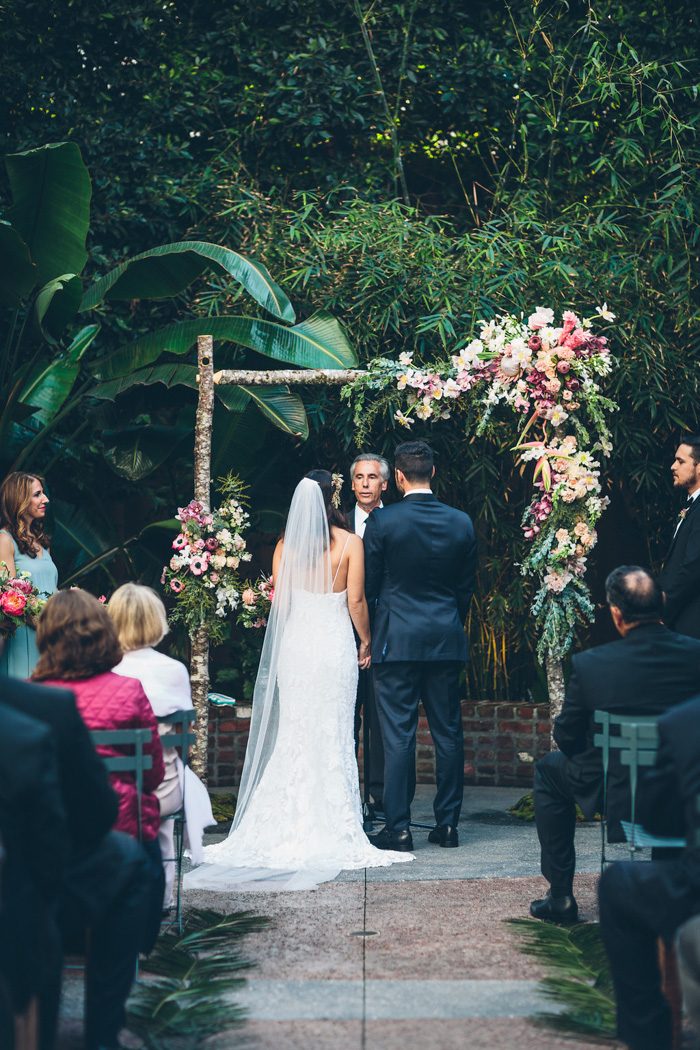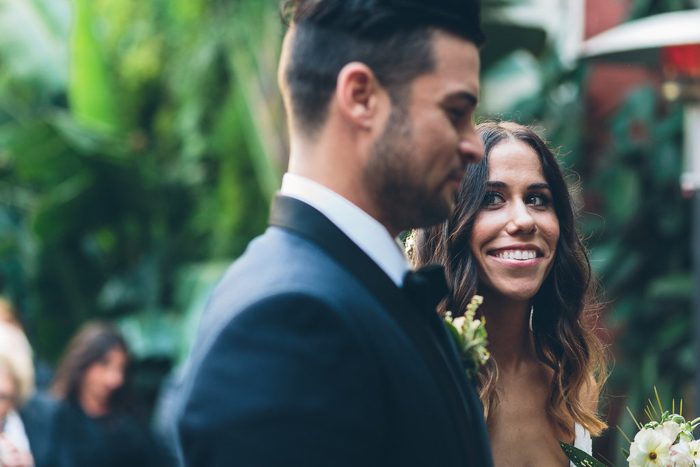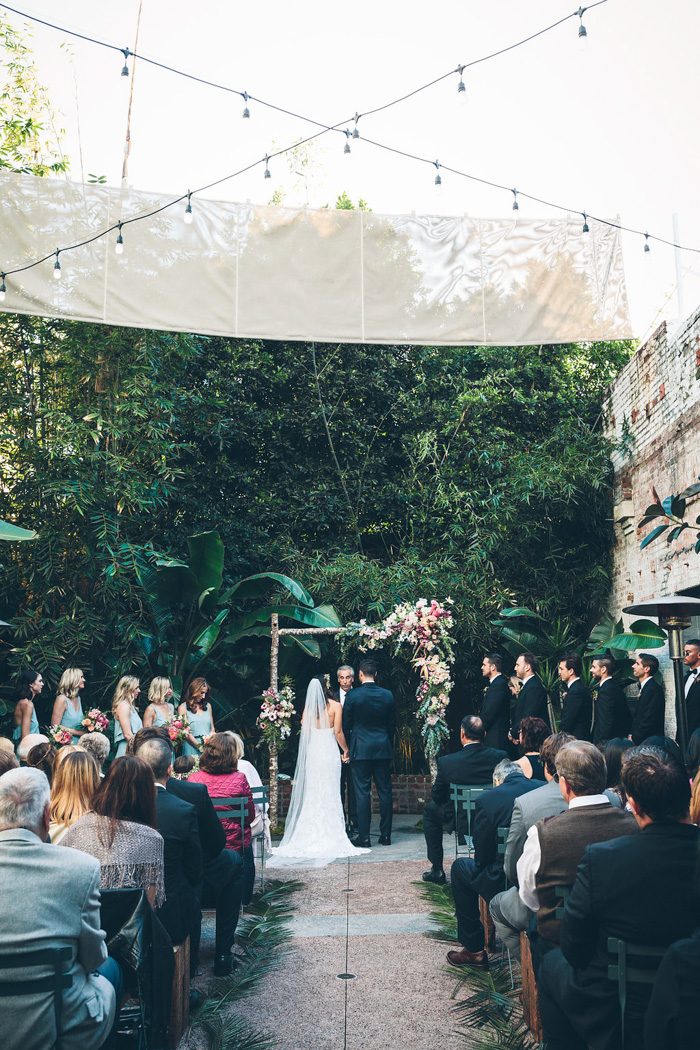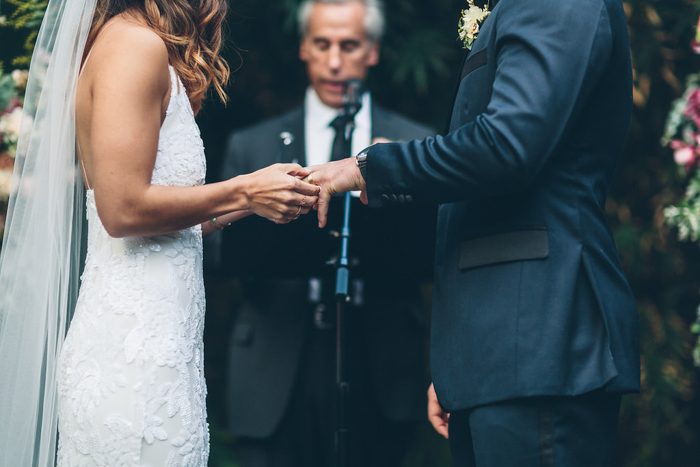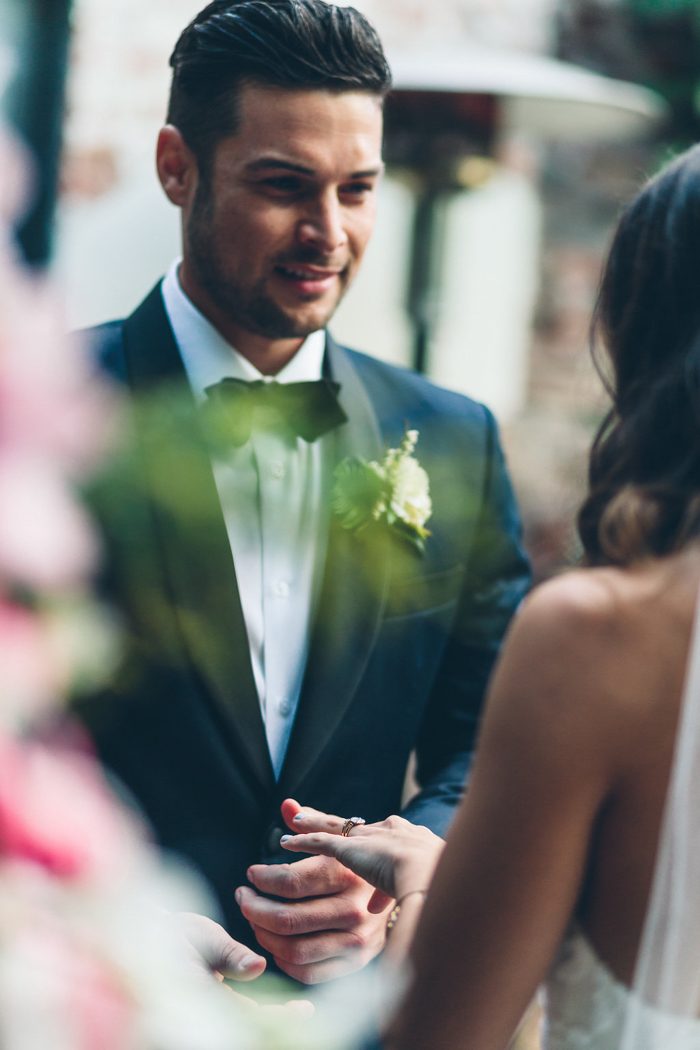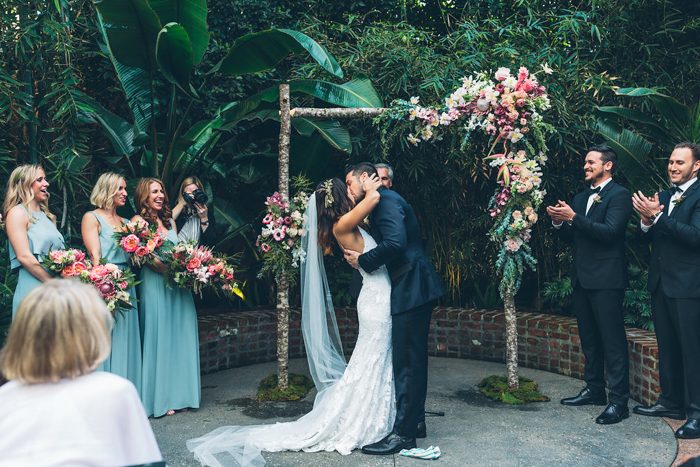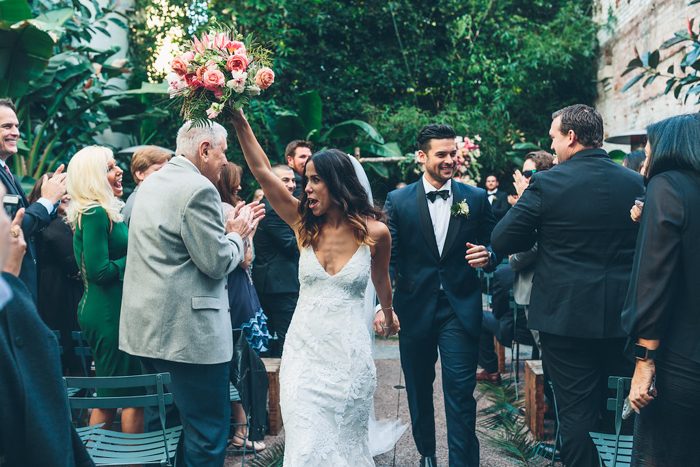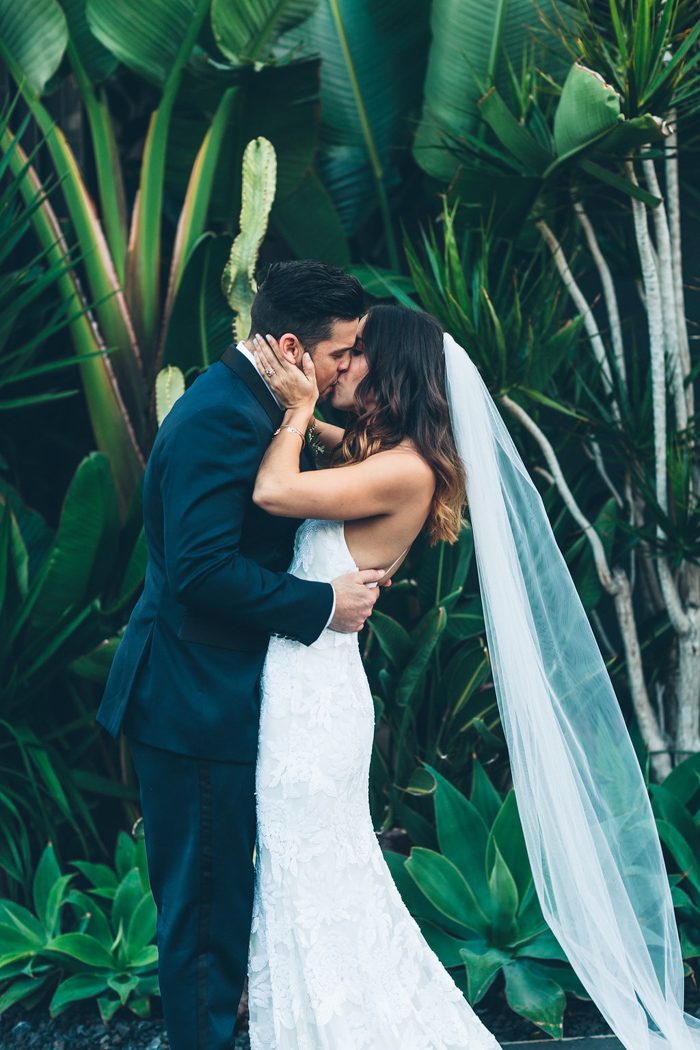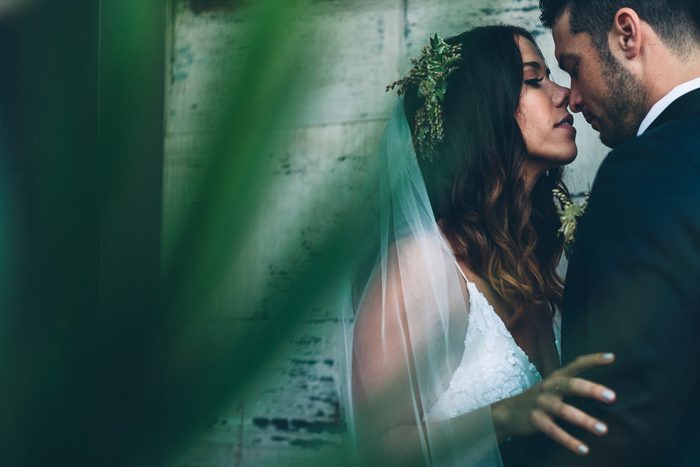 We loved our photographers! They were everywhere without seeming like they were anywhere. They made everyone feel so at ease and comfortable, and they made taking photos fun. I loved all the different locations in downtown LA — the blank cement walls, the graffiti, etc — so they scouted the location before and found some of the most amazing backdrops for the photos. I loved having the juxtaposition of the simple colors of the bridesmaids dresses, the stark white wedding dress, and the cleanness of the suits against the industrial and city backdrops.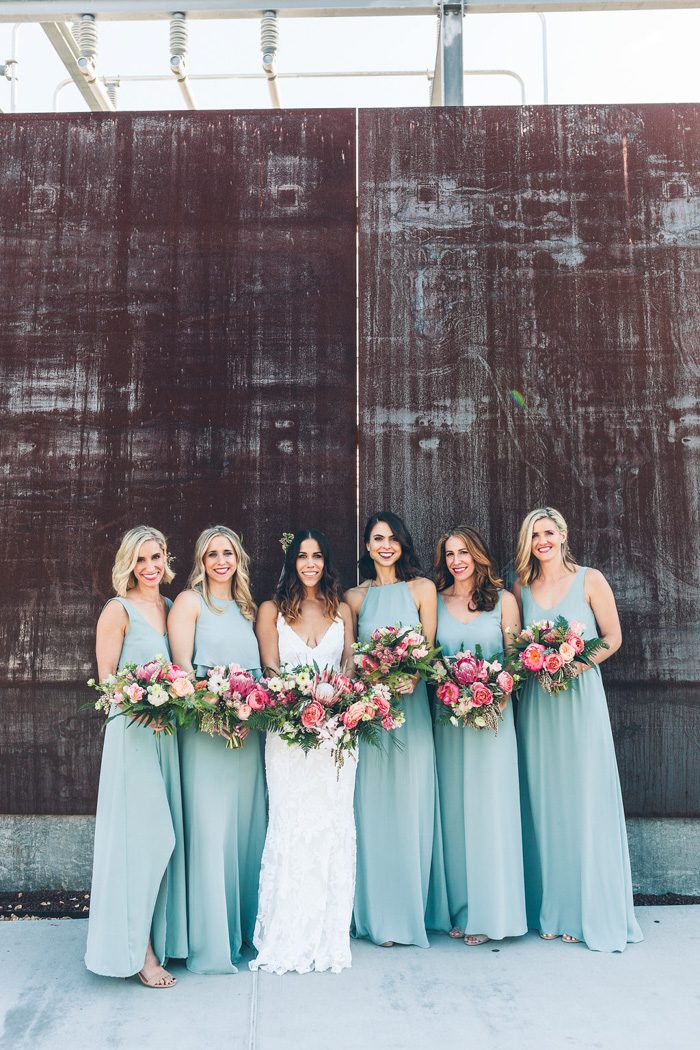 SHOP THIS LOOK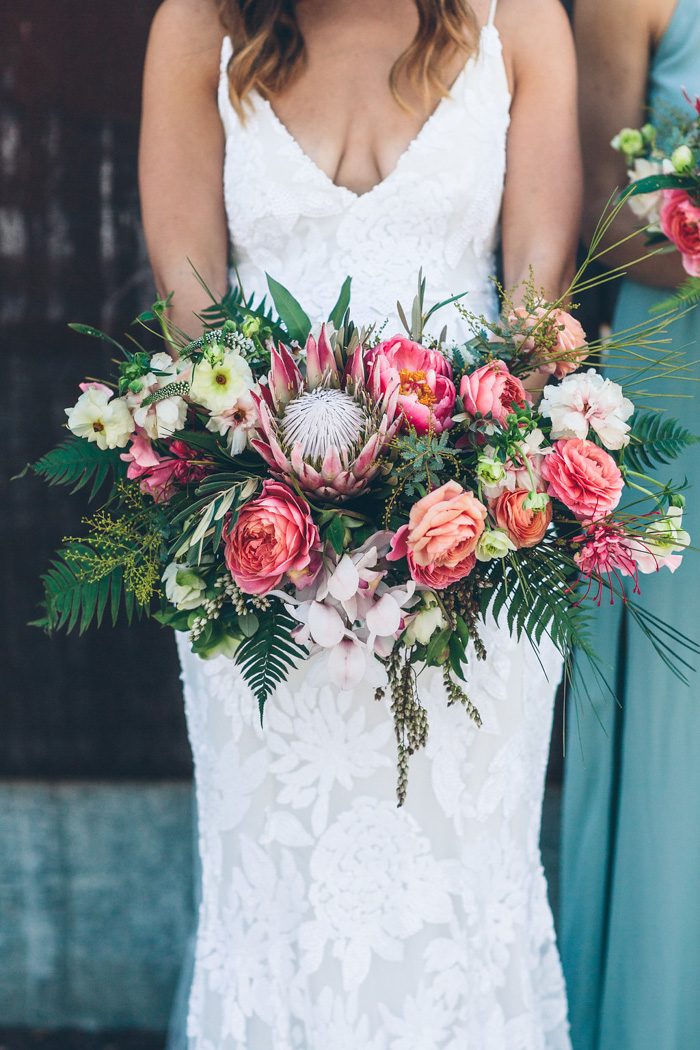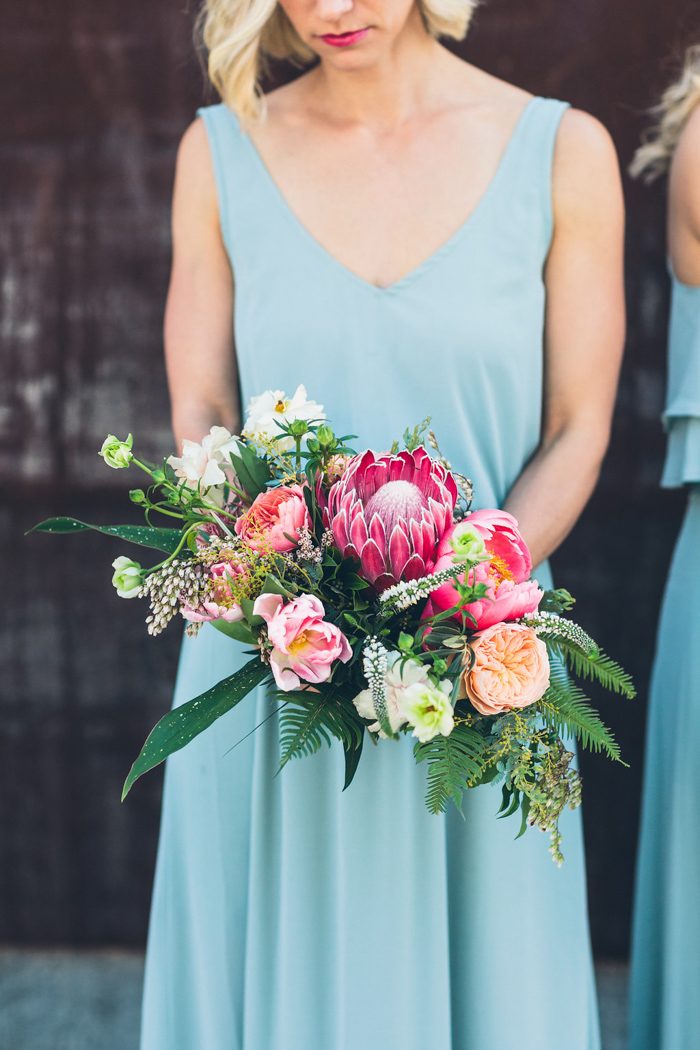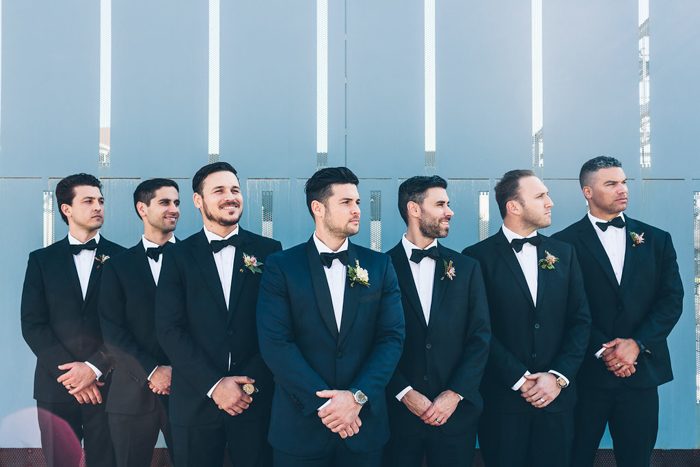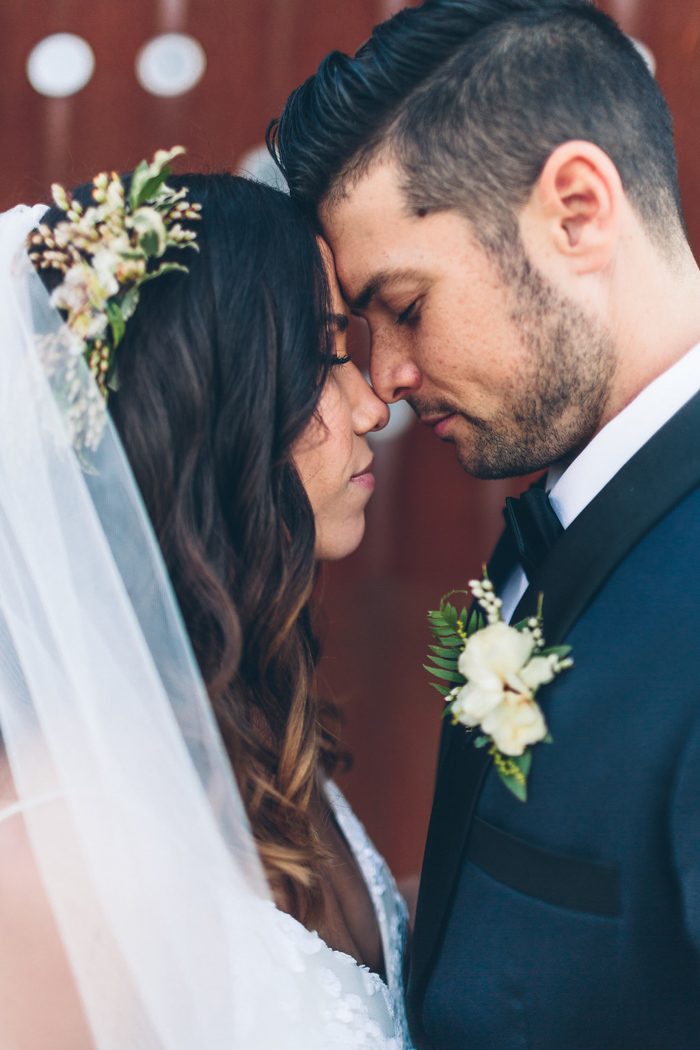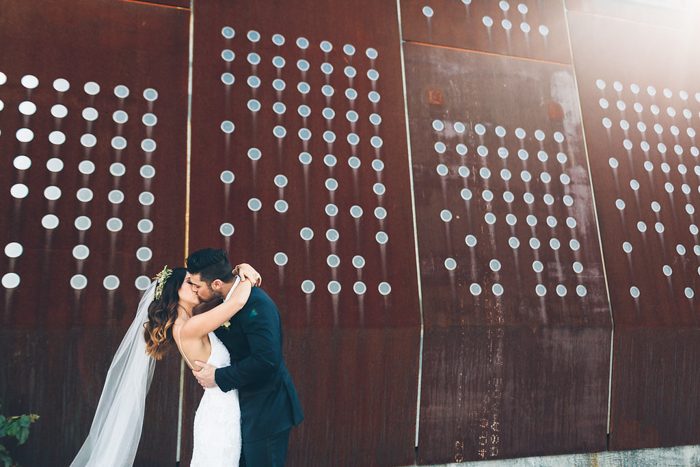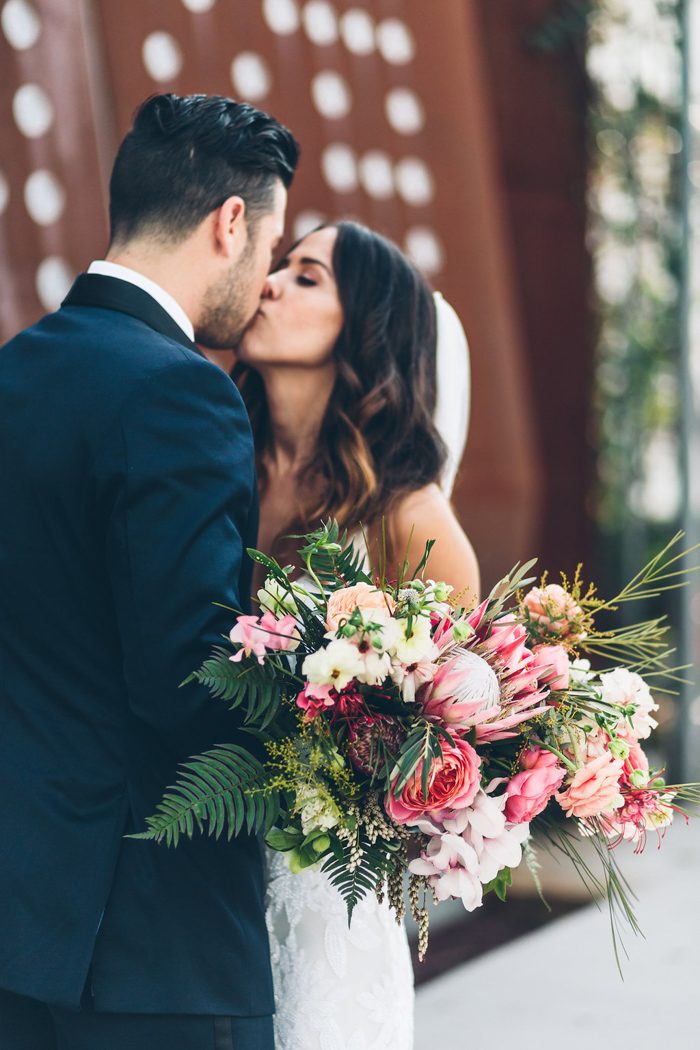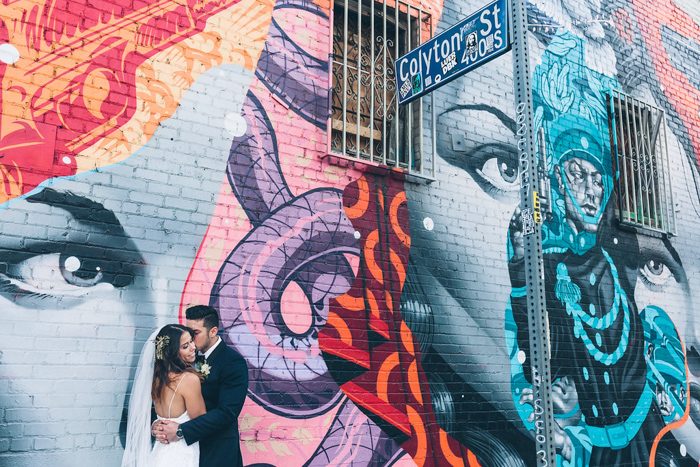 We fell in love with Millwick because it immediately gave us the feeling that we were another place from the minute we walked in. We loved that it didn't look like much from the street, but when we entered it was a beautiful hidden gem. We loved all the greenery and the funky vibe and decor of the venue. The wallpapered bar, the brick and lush exterior, and the intricate details of the inside hall were so simple and subtle yet stunning. We wanted our guests to feel like they were in a tropical oasis and we felt that feeling as soon as we walked into Millwick.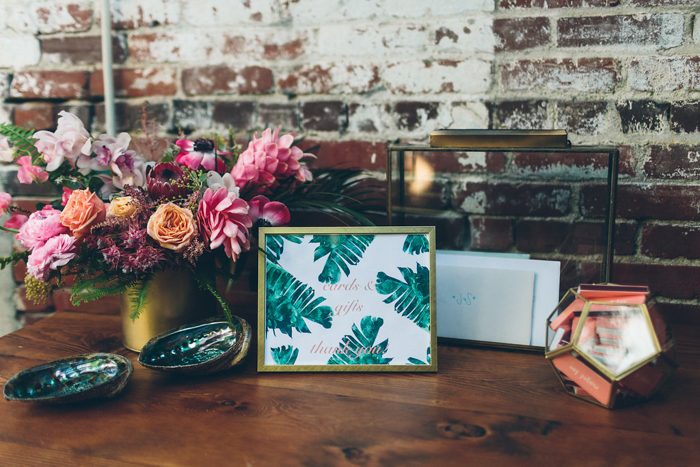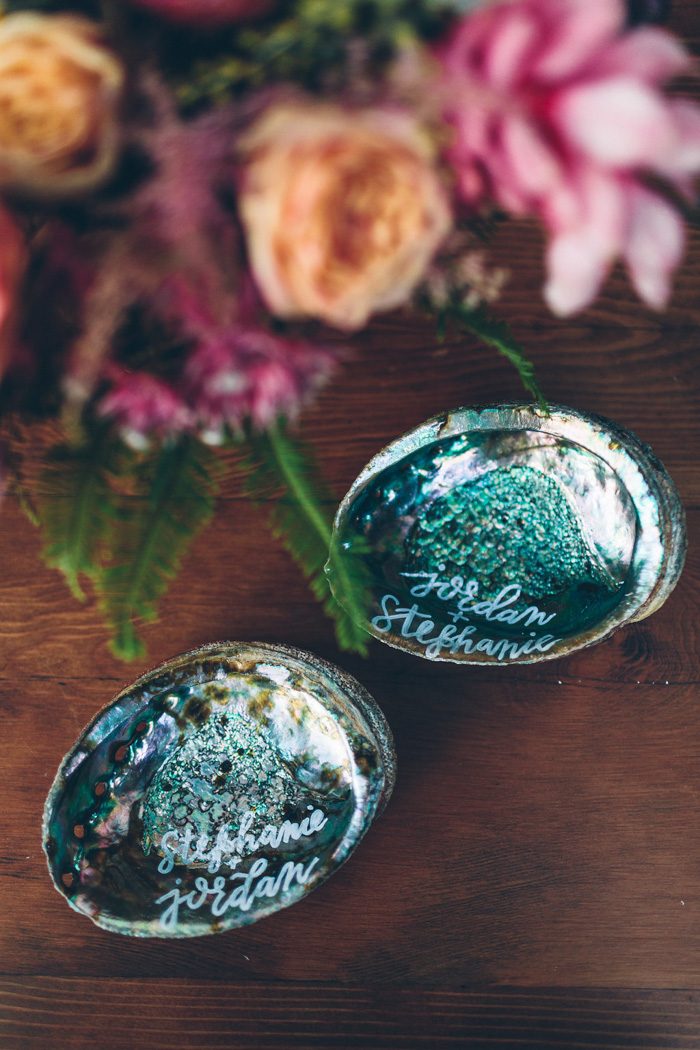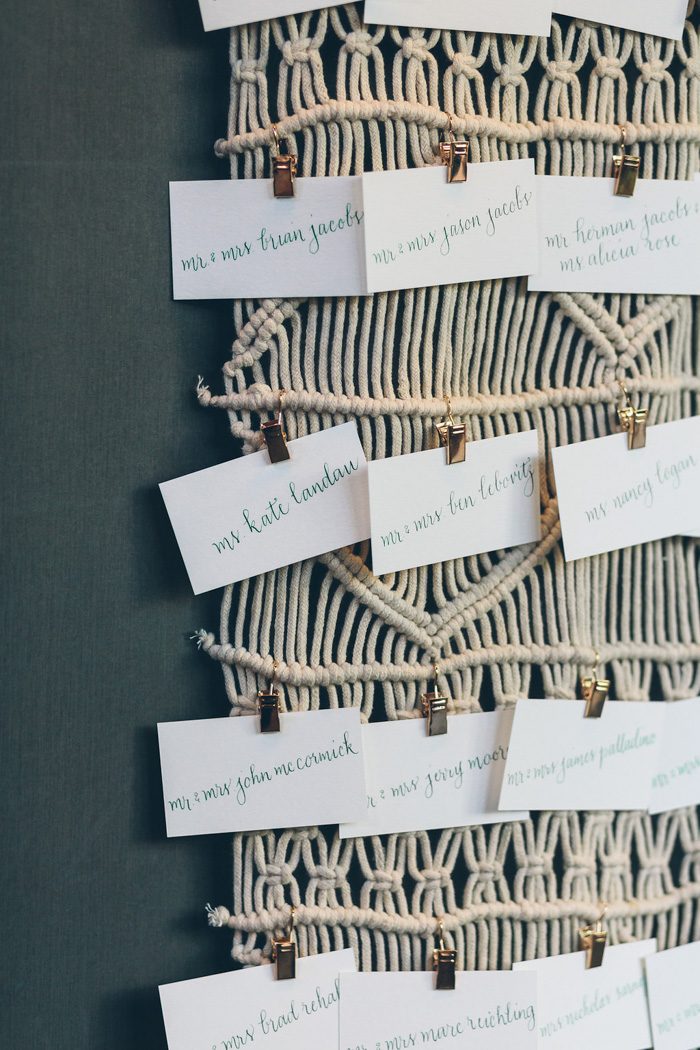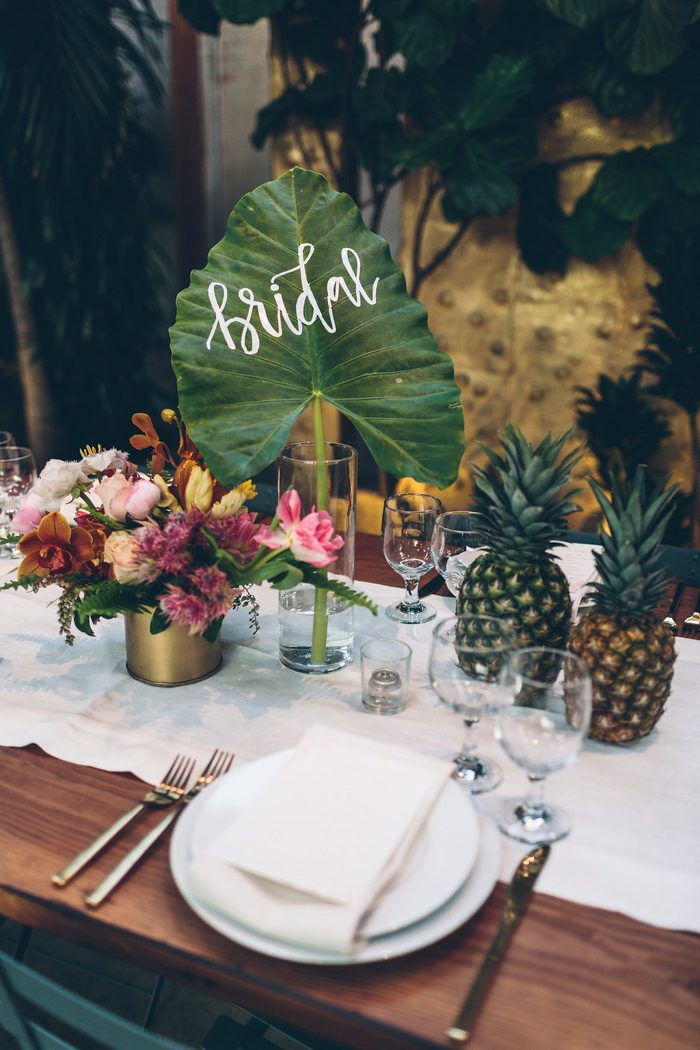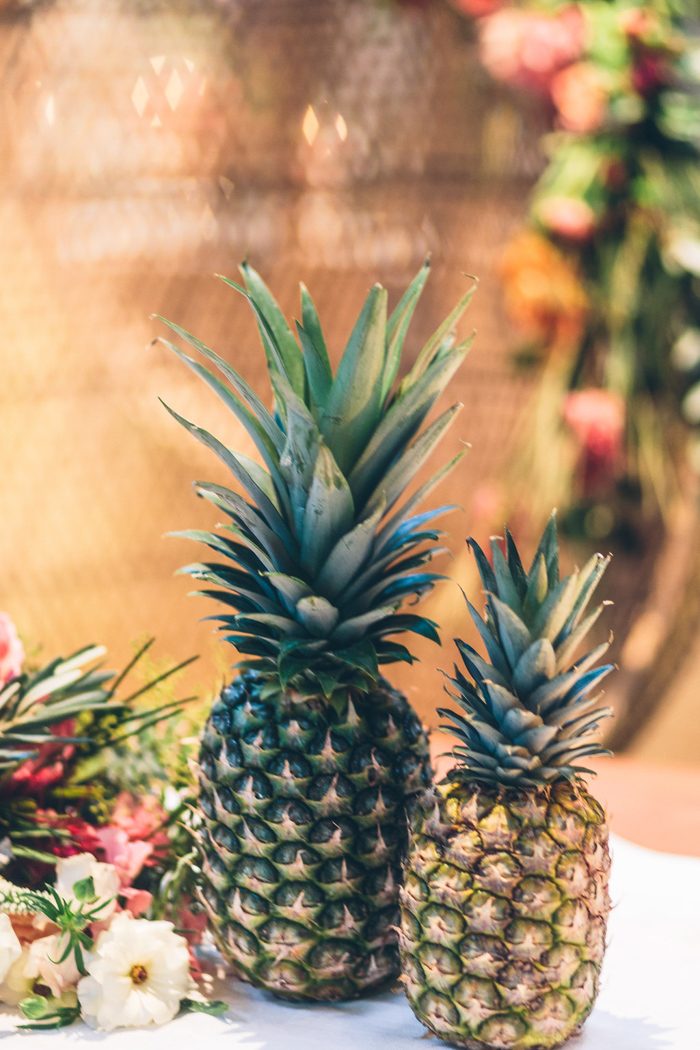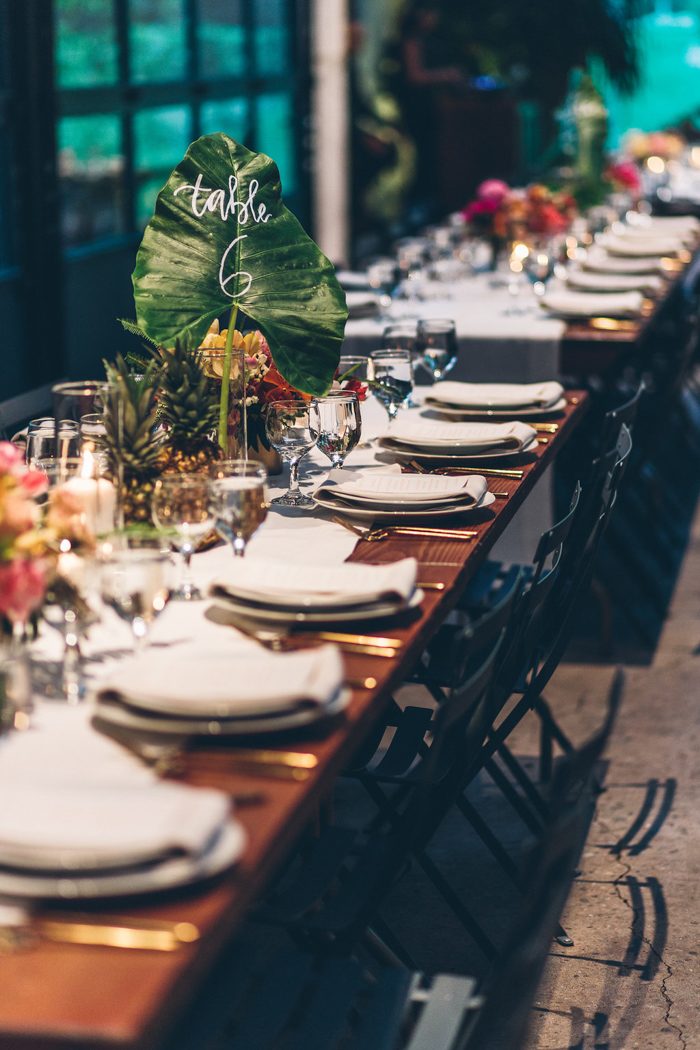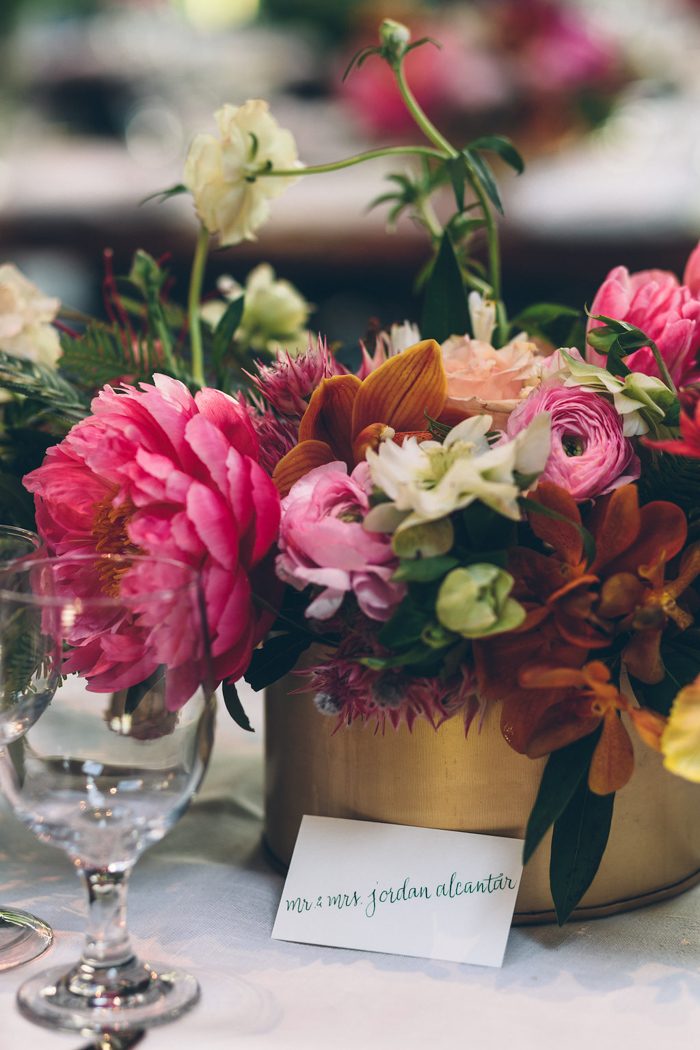 Our advice is to not get overwhelmed by looking at everyone else's weddings. There are so many beautiful weddings online and endless options for things to add, but it is important to be true to yourself and your own personal style. That is what people want to see and experience at your wedding. They want to feel like they are sharing a piece of your life. Pick a theme/style and venue and stick with it; don't try to do too much. Know what is important to you and make those elements the focal part of the day.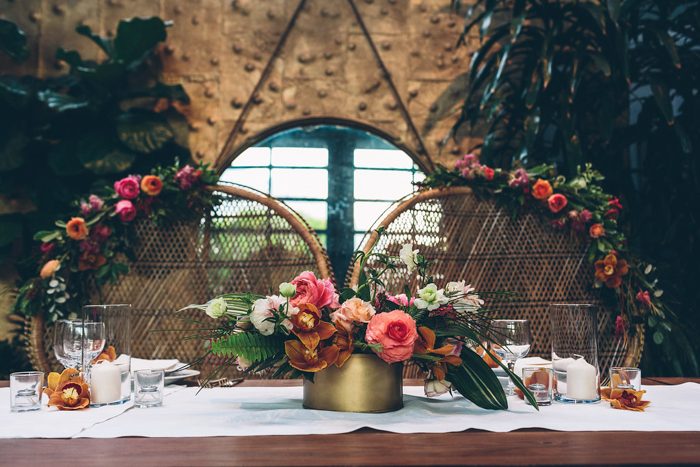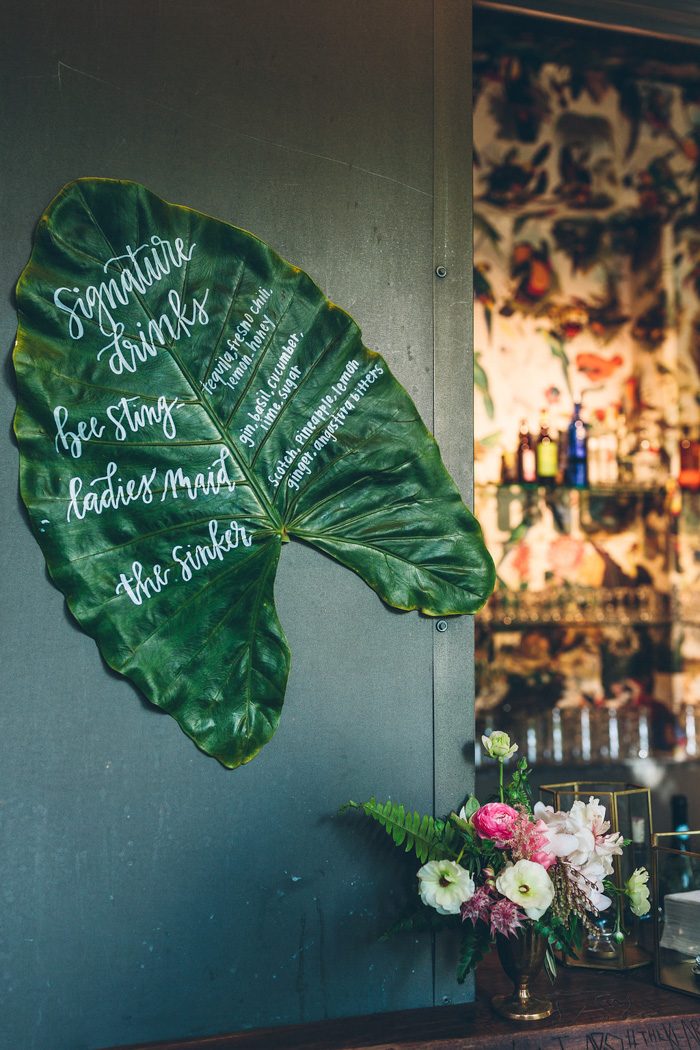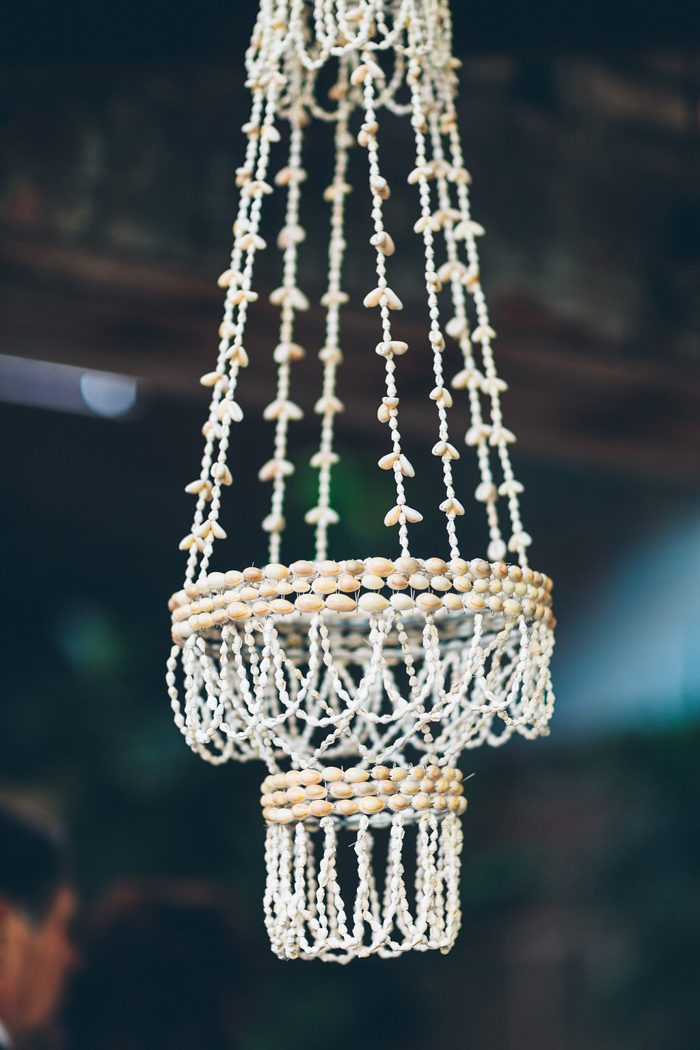 Your wedding should be a true representation of you and your partner. We wanted our guests to all feel like they were at a big family gathering, so we did a family-style dinner. I am not a huge fan of desserts so I made the dessert all about my husband. He loves cookies, so we did an ice cream cookie sandwich bar and just did a small cake for a photo. Jordan and I eat tacos literally once or twice a week for dinner so we also brought in a taco truck for a late-night meal.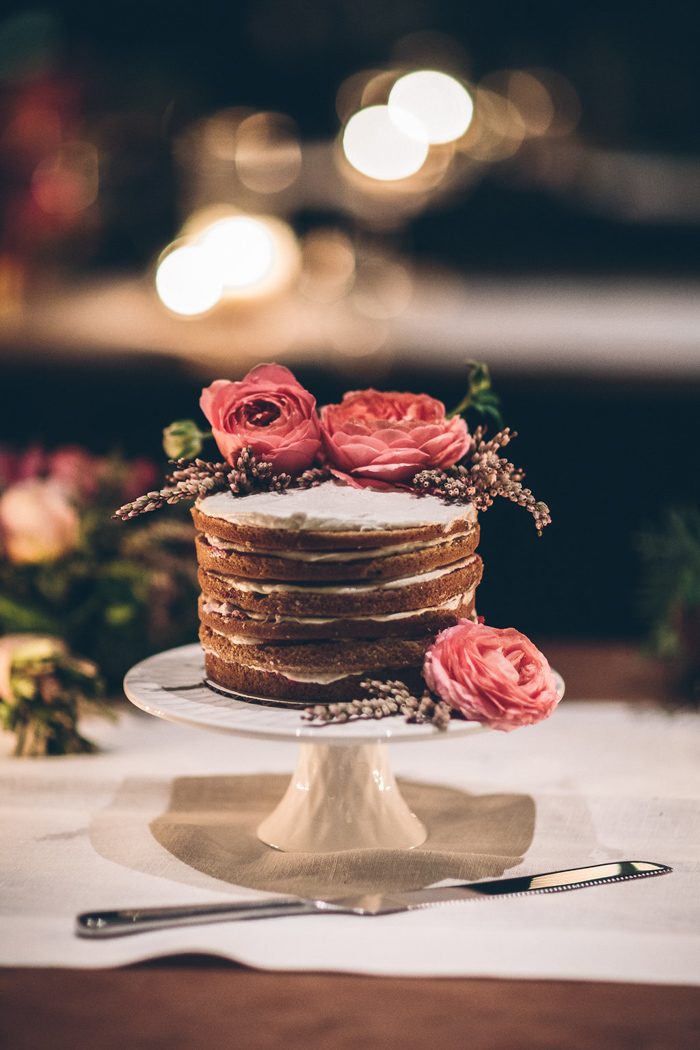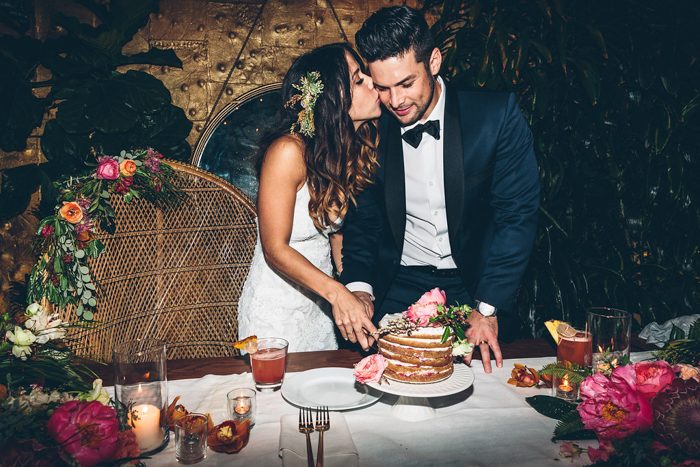 Processional – "You're So Cool" by Hans Zimmer
Recessional – "Signed, Sealed, Delivered, I'm Yours" by Stevie Wonder
First Dance – "I Second That Emotion" by Smokey Robinson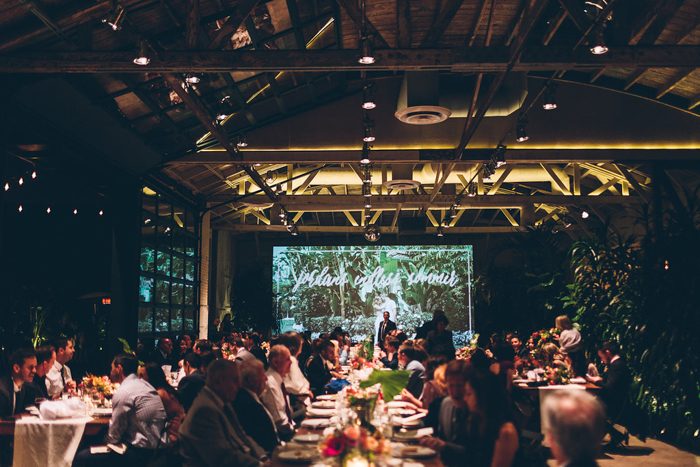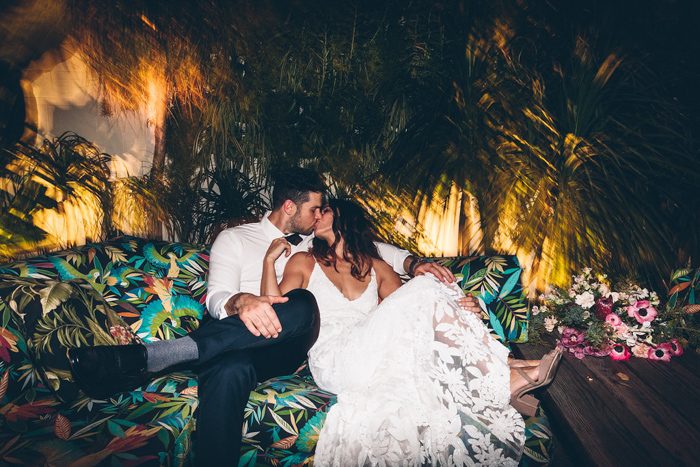 A heartfelt congratulations to Stephanie and Jordan, and a special thanks to Vitae Weddings for sharing this stunning wedding with Junebug! Looking for more tropical wedding inspiration? There is a lot to love in t his tropical Gatsby wedding at Wolkenburg!