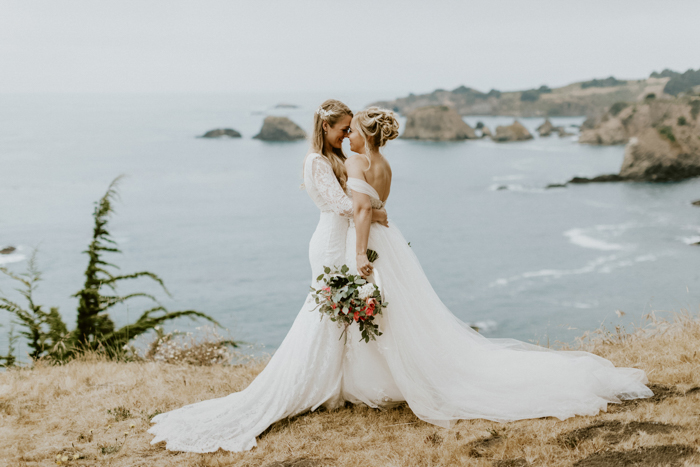 With waterfront views and DIY details galore, Shannon and Emily's wedding at Cuffey's Cove Ranch was nothing short of incredible! Lead photographer Anni Graham and second shooter Marilia Lima were on hand to capture every dreamy moment of this special day, from the couple's emotional first look and private vow reading on the coast to their down-home barn reception that was a total lovefest. The rustic vibes of the venue played perfectly with the DIY decor, which the couple and their loving family poured their hearts into, and the florals created by LR Farm added the loveliest pops of color. But, the true cherries on top of this beautiful day were Shannon and Emily's stunning bridal looks from Casablanca Bridal and Mon Cheri Bridal, which highlighted each bride's unique style while complementing each other brilliantly!
The Couple:
Shannon and Emily
The Wedding:
Cuffey's Cove Ranch, Mendocino County, California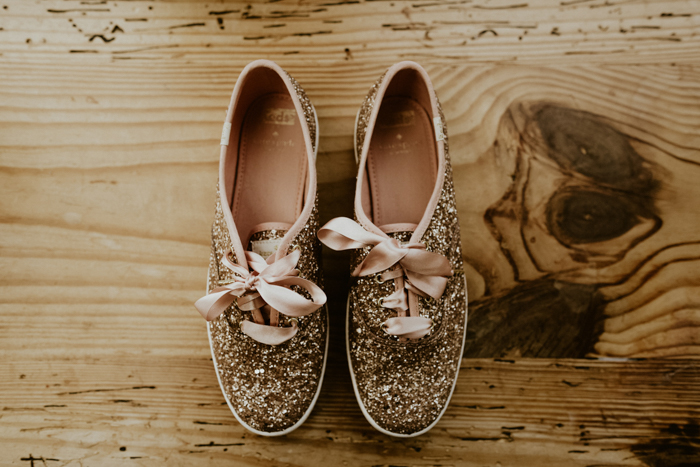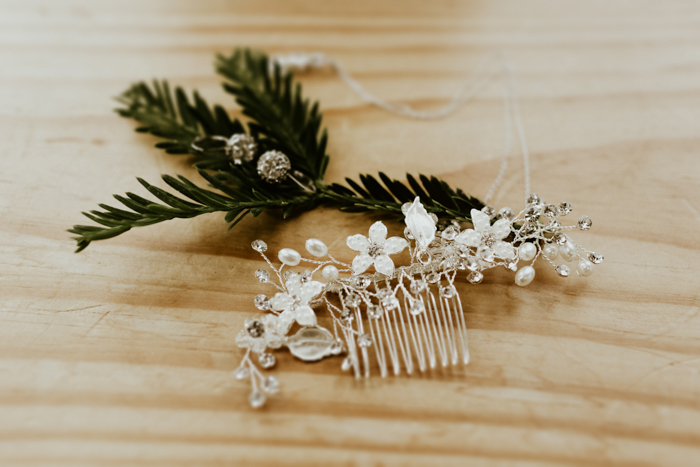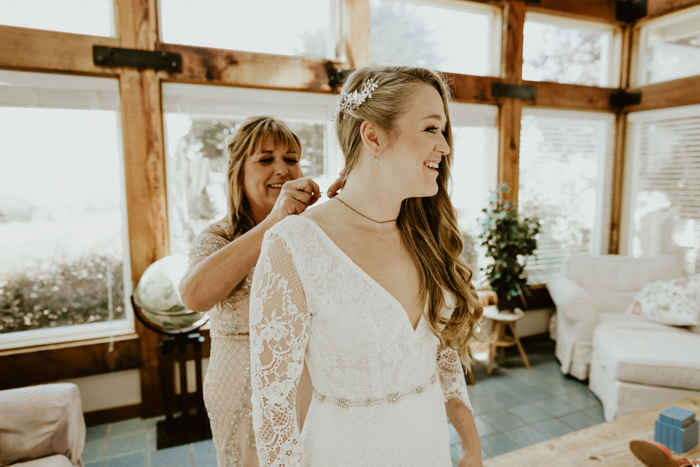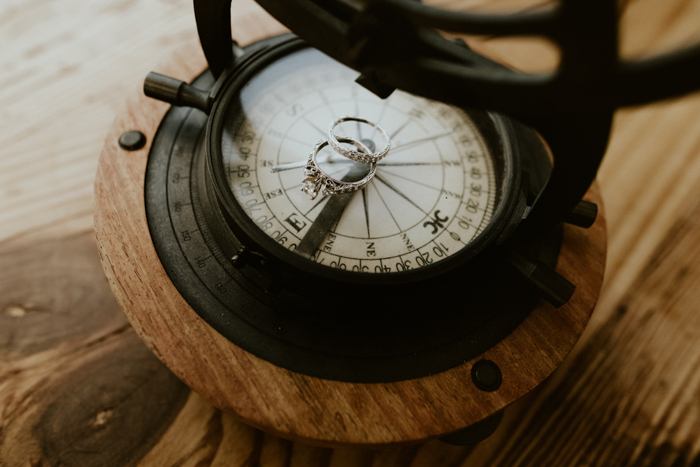 It was very, very important to us that our wedding feel authentic and personal. We wanted every part of our day to be as unique to us and our relationship as possible. Mostly I think we just wanted our wedding to feel very "us": playful, adventurous, and full of a once-in-a-lifetime, screaming with joy kind of love.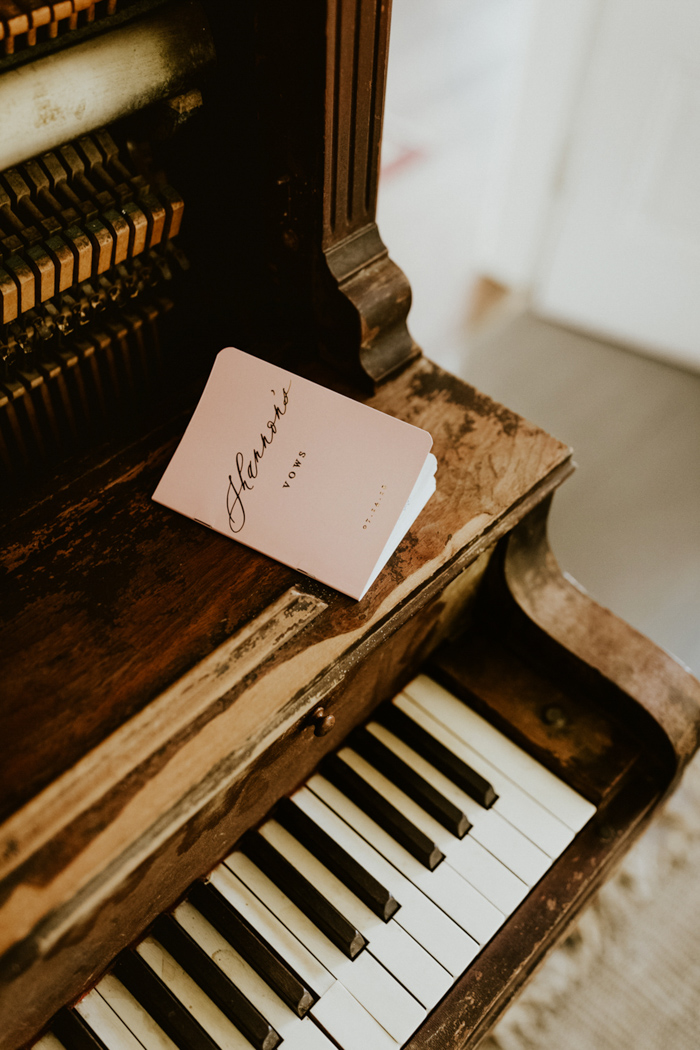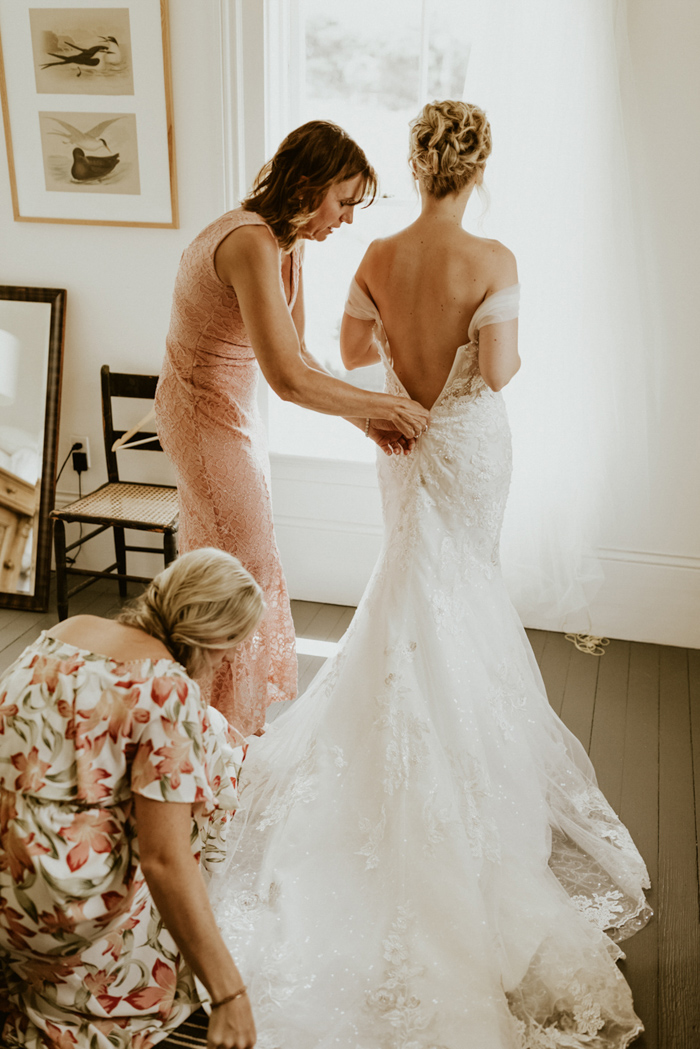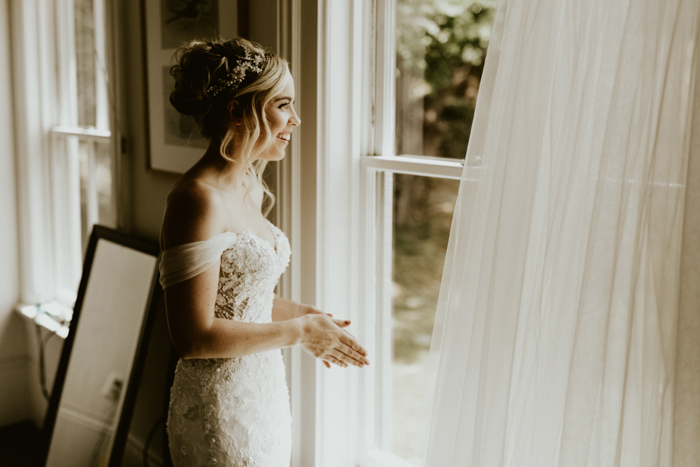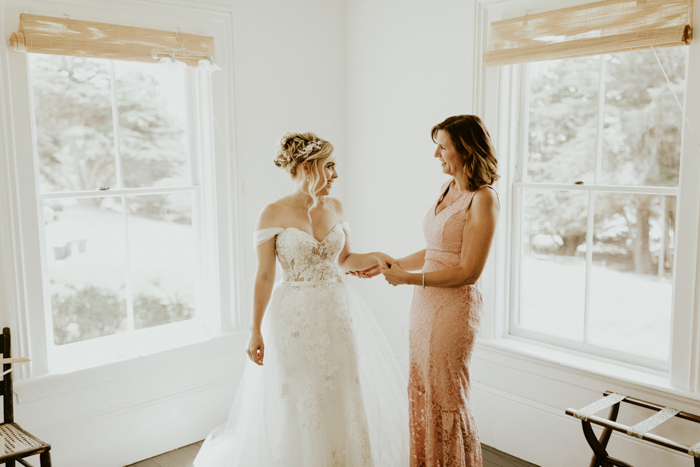 While I think we both felt as though there was a new memorable moment every thirty seconds that day, a couple of moments really stand out. One of those was our first look and our personal vow reading. We met, just the two of us, before our ceremony on a seaside cliff and poured our hearts out to each other. I had recently found a notebook that I was writing in during the first year of our relationship; I had written a love letter to Emily then, years ago, and I used that original letter to her in our personal vows. It was beautiful to stand there with her and remember how we felt years ago, and how far we'd come since then, all the way to our wedding day. Having that special moment and seeing each other in our wedding dresses for the first time was indescribable. We were so glad that we scheduled in that personal moment to connect and remember the real "why" of the day.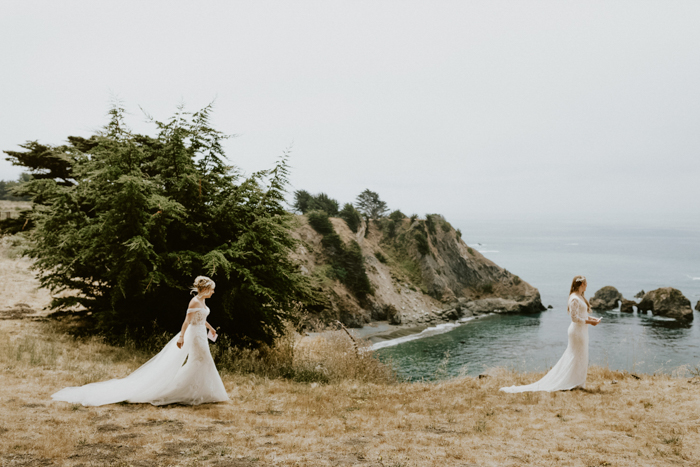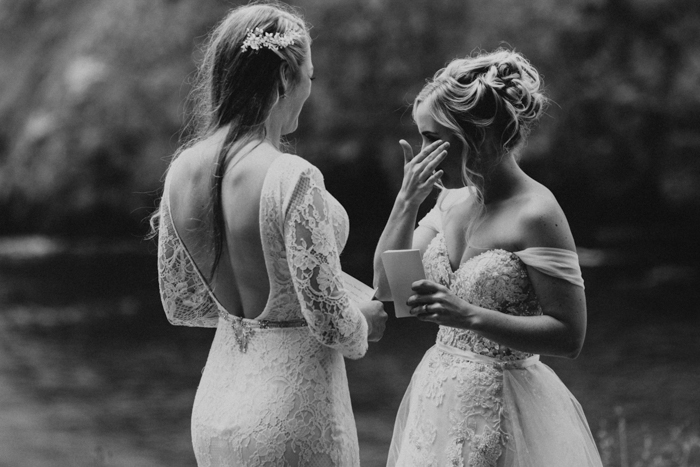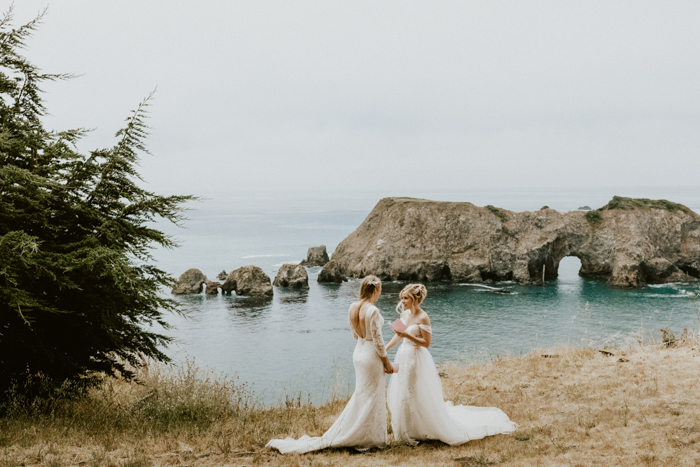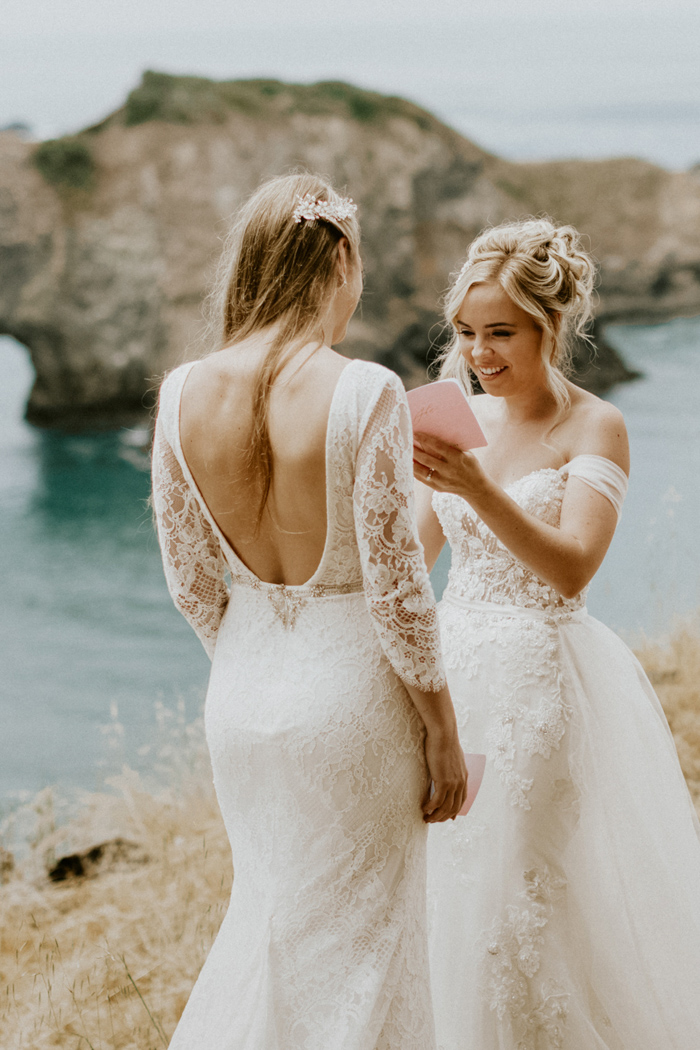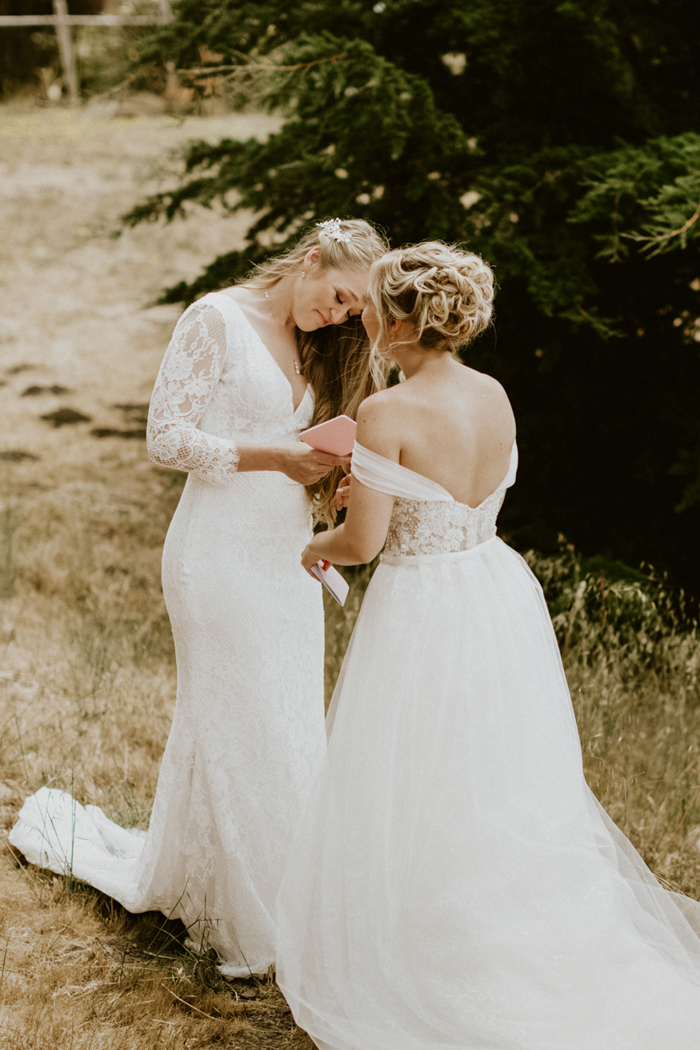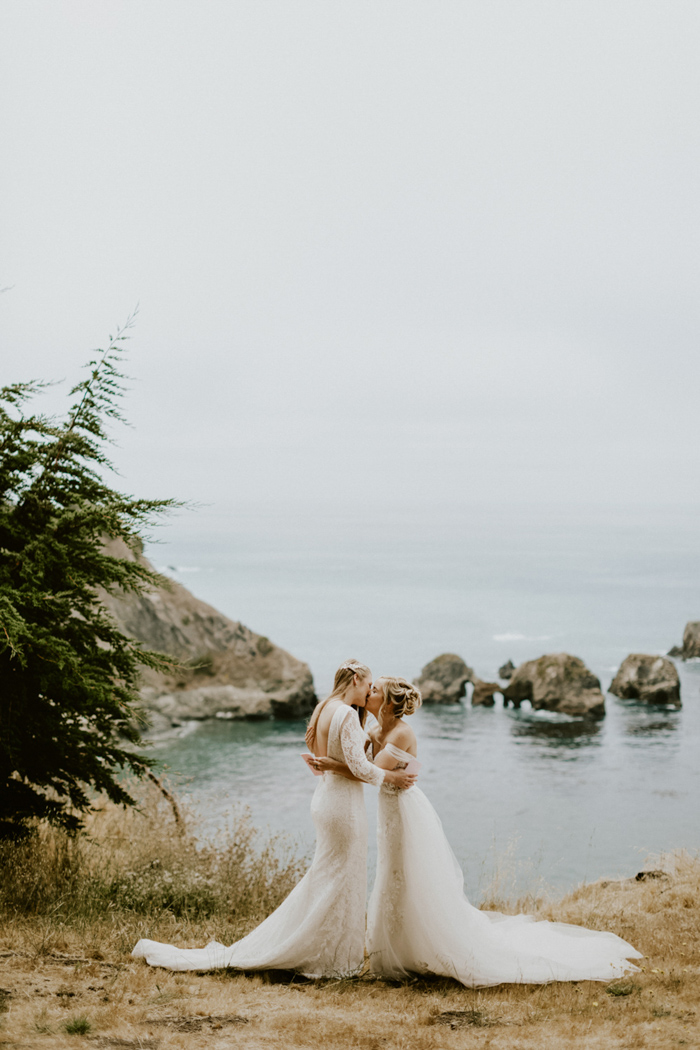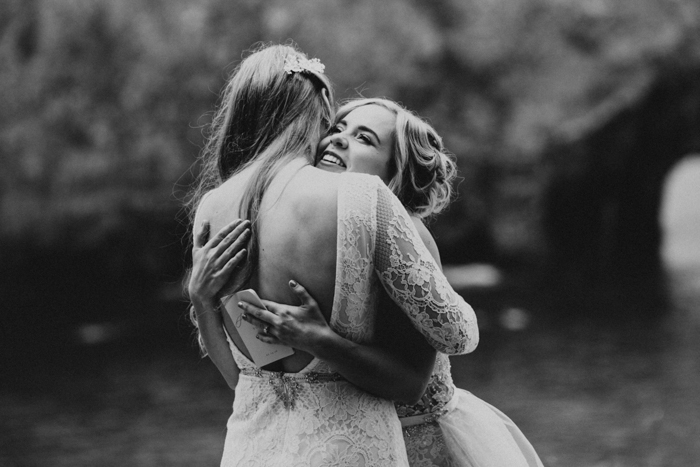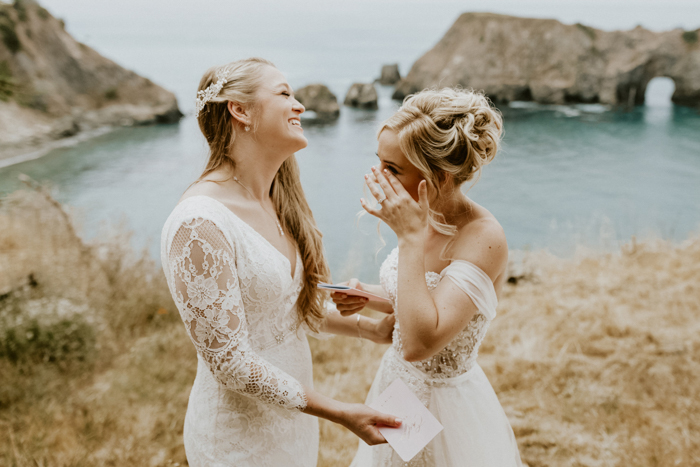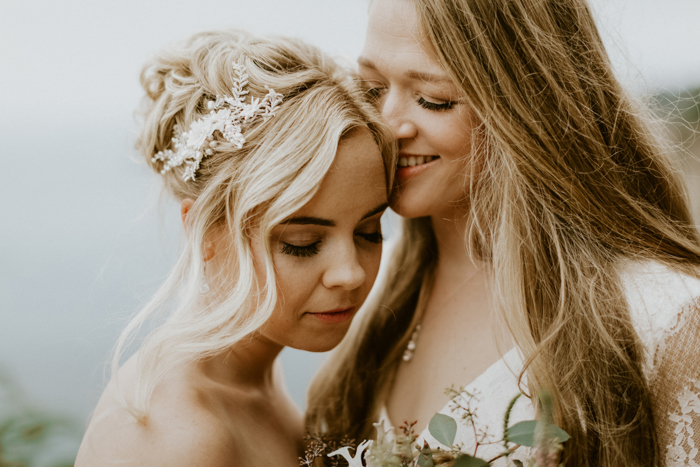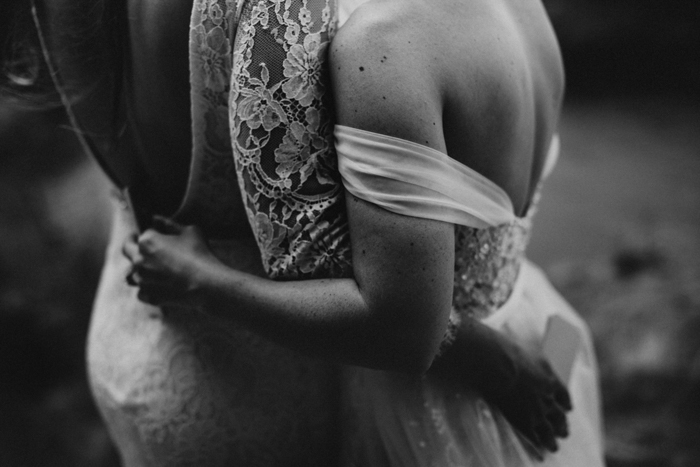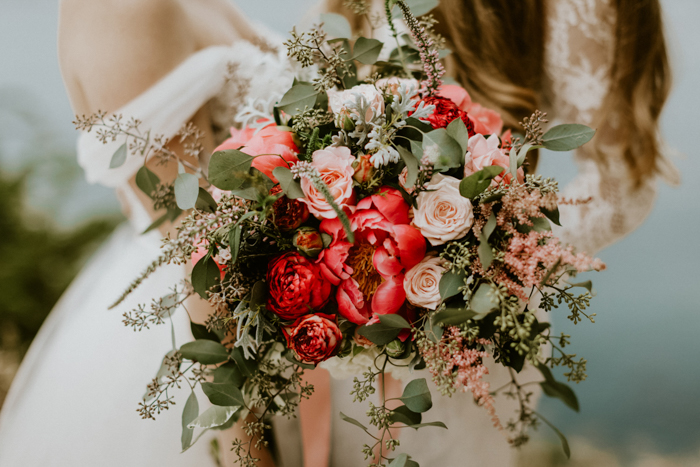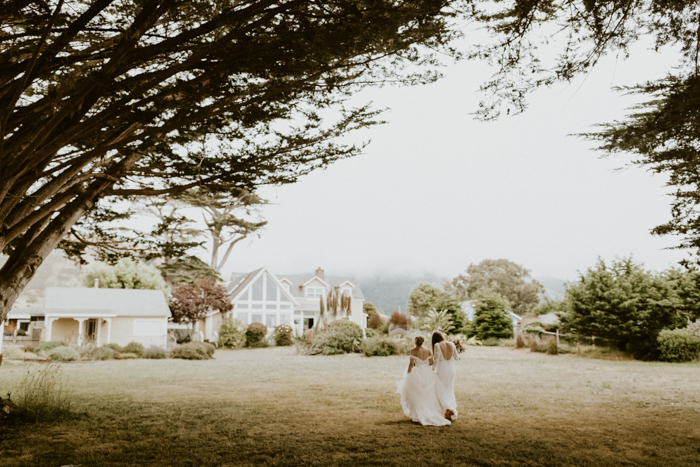 We chose our venue because it was rustic, right next to the ocean, and so uniquely beautiful. It was a huge ranch that sat directly across from sea cliffs overlooking the Pacific Ocean. I'm from Northern California, Emily is from Southern California, and the ocean is significant to us both, but we didn't want a wedding right in the sand, so this option was ideal. We visited the venue once and just couldn't imagine getting married anywhere else; there were two large barns on the property for the reception, and a bluff overlooking everything where we held the ceremony.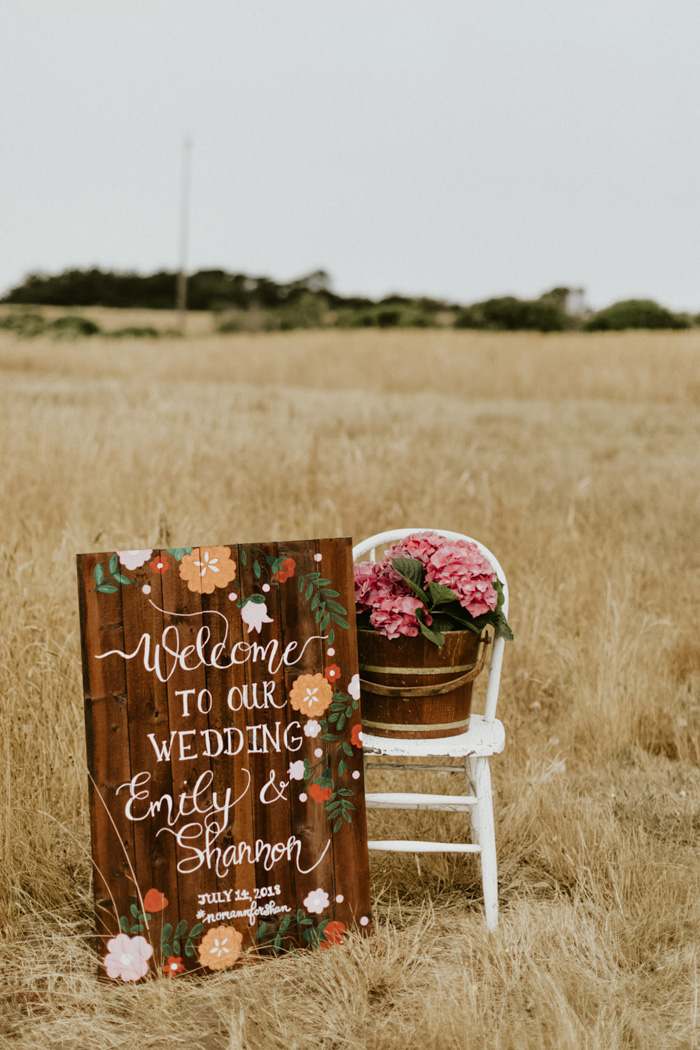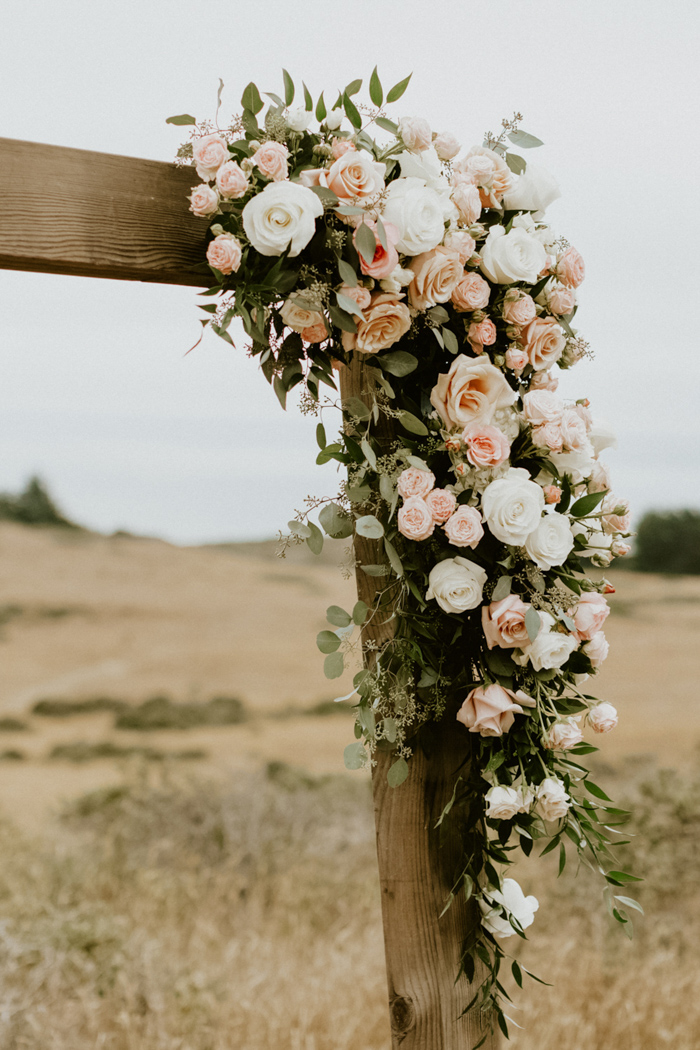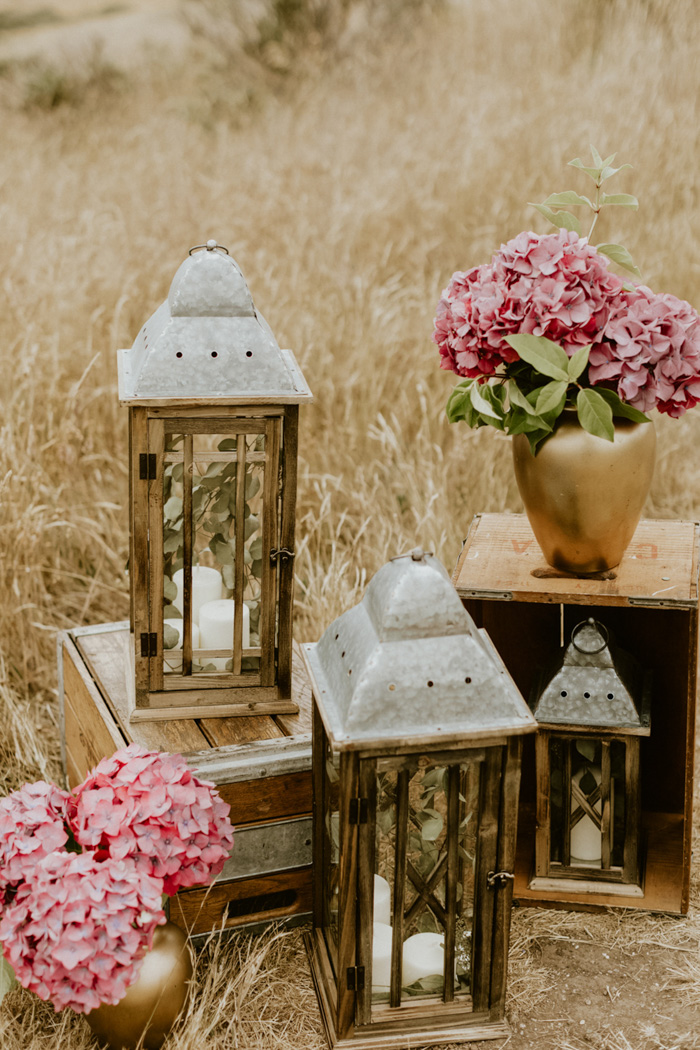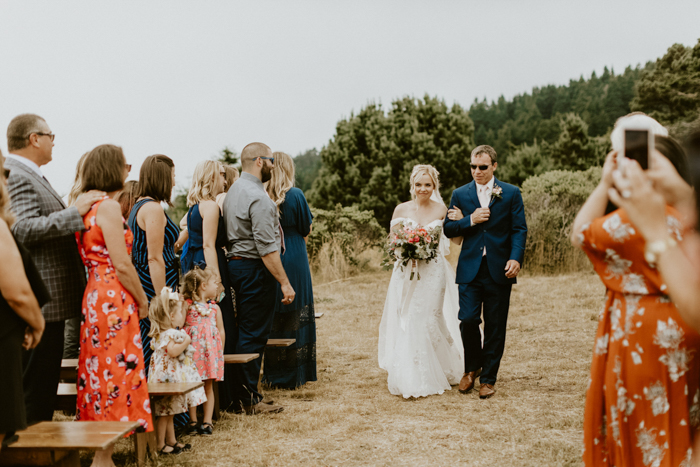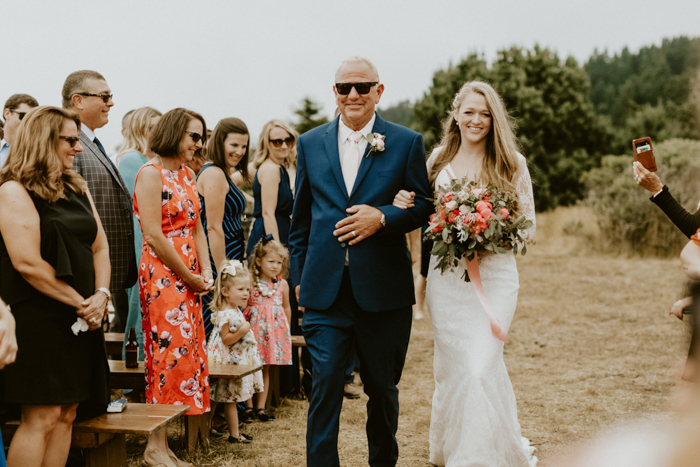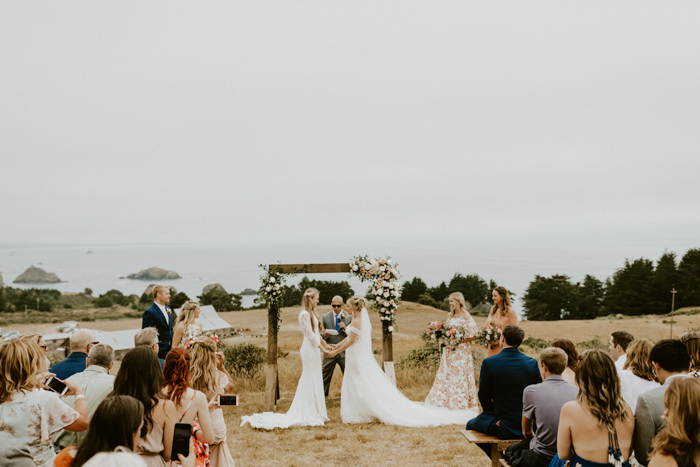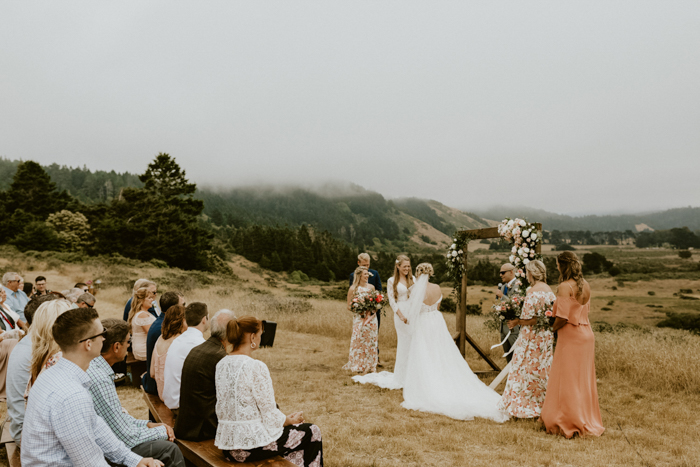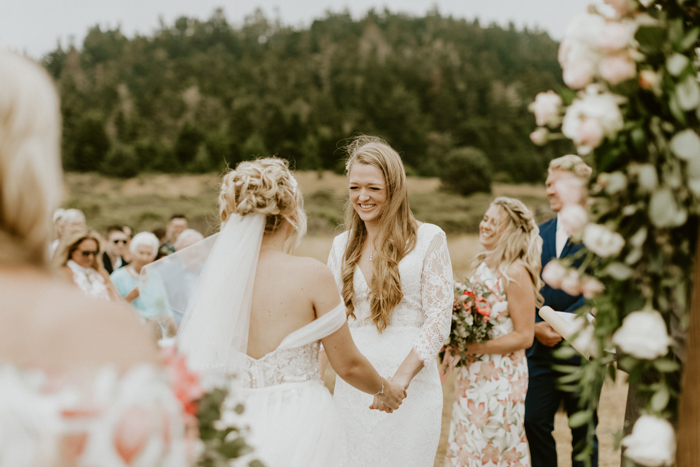 Our ceremony was written completely by me, Shannon, and featured a totally original unity ritual plus two of our best friends who we invited to speak. Our officiant was a friend of ours from college, and he did a perfect job. It was relatively brief — about 20 minutes or so — focusing on our love and how it's grown and changed through the years. For a personal unity ritual, I incorporated both red wine and our favorite IPA. We love to wine taste and we also love IPAs. During our unity ritual, we sipped on both a local red wine and Pliny the Elder from Russian River Brewing to symbolize a love that improves with the years, and is also worth celebrating in the "here and now."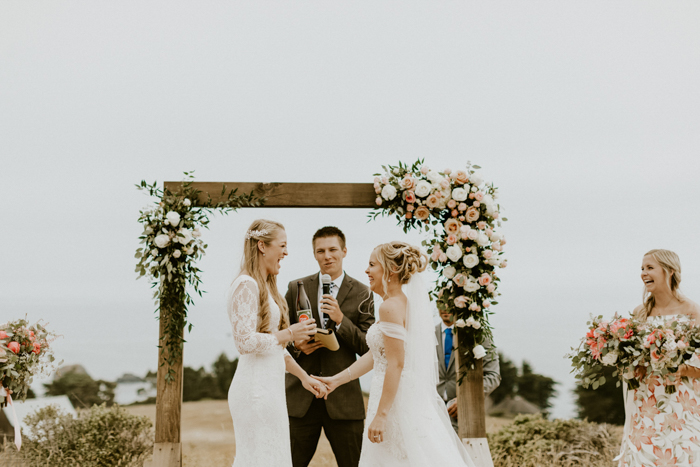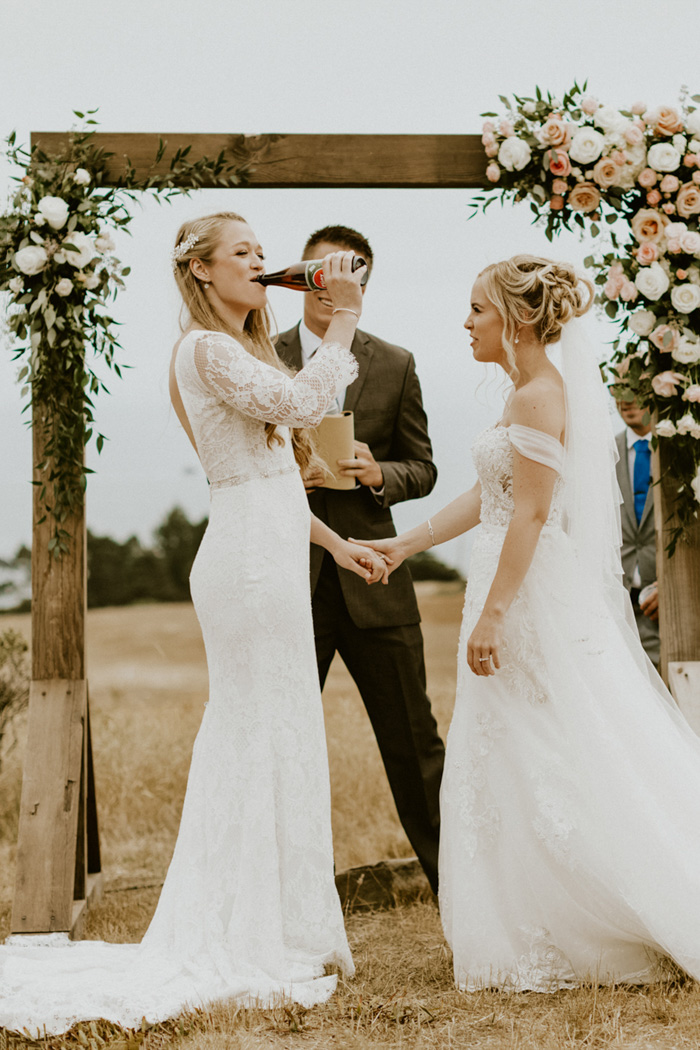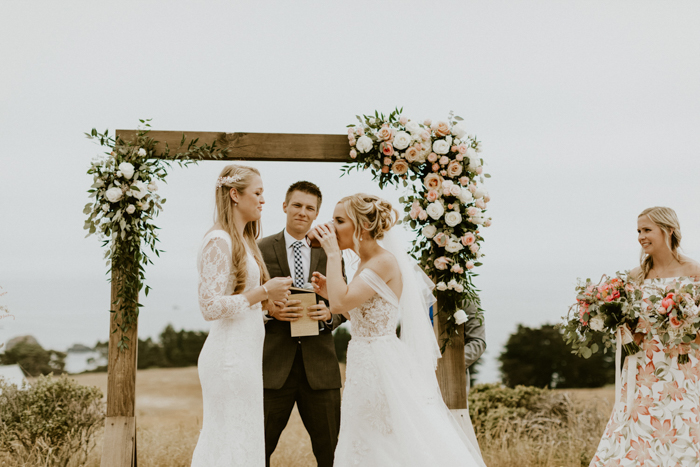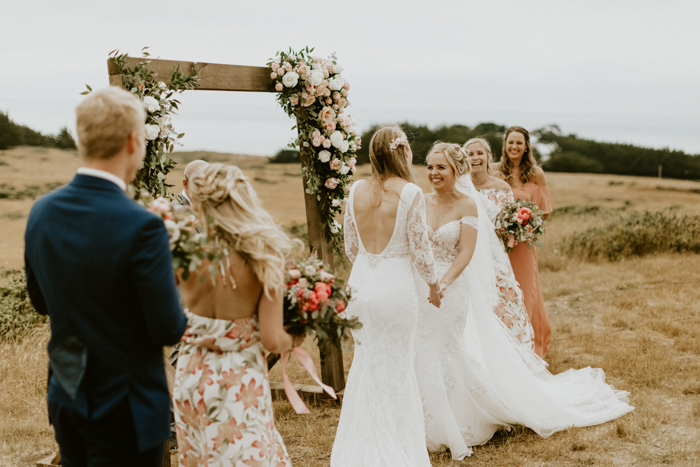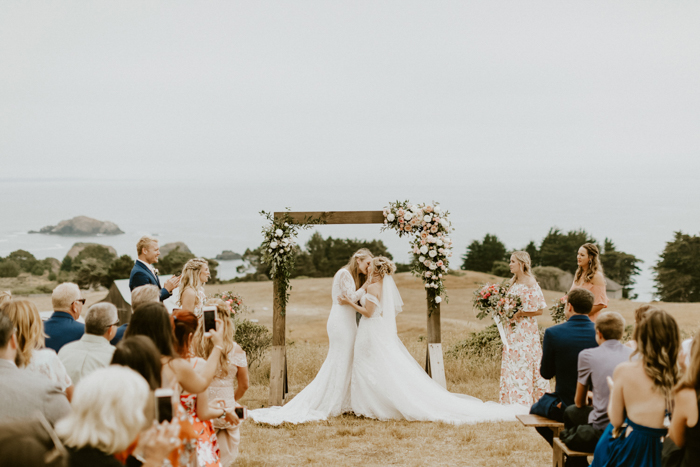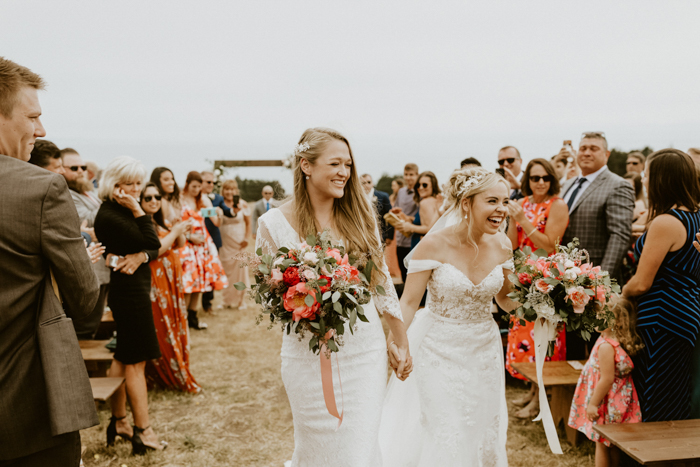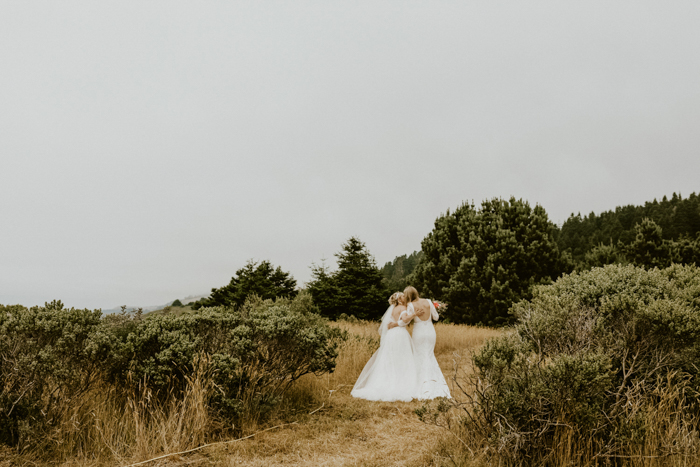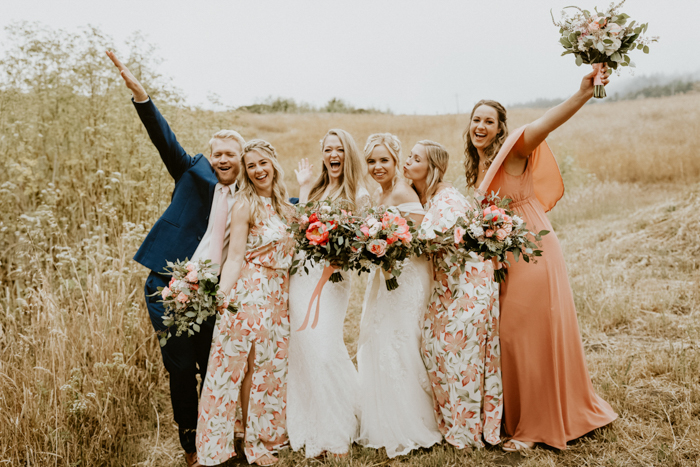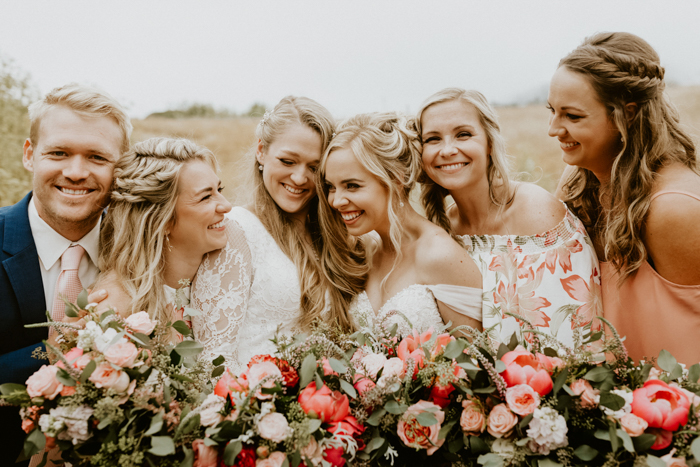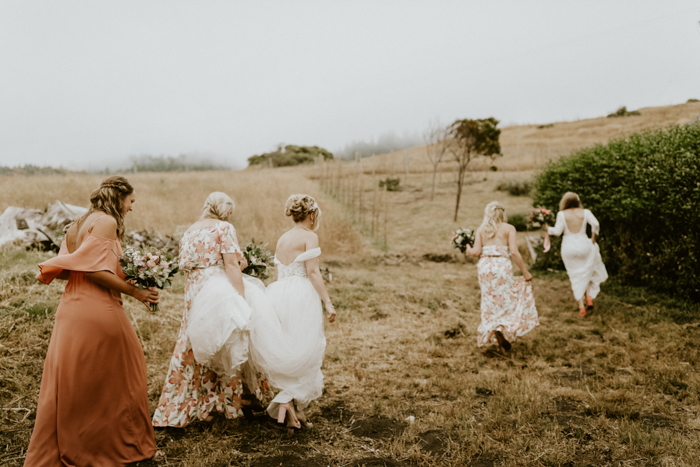 Honestly, the only real advice I could give is to go with your instincts. If something doesn't feel quite right, then don't do it. Book what you can early, but don't rush it; take your time, and make sure your decisions feel in alignment with your vision for the day. Check in with your spouse often. They're the one who can add clarity or remind you what it is you're both truly focused on for the big day.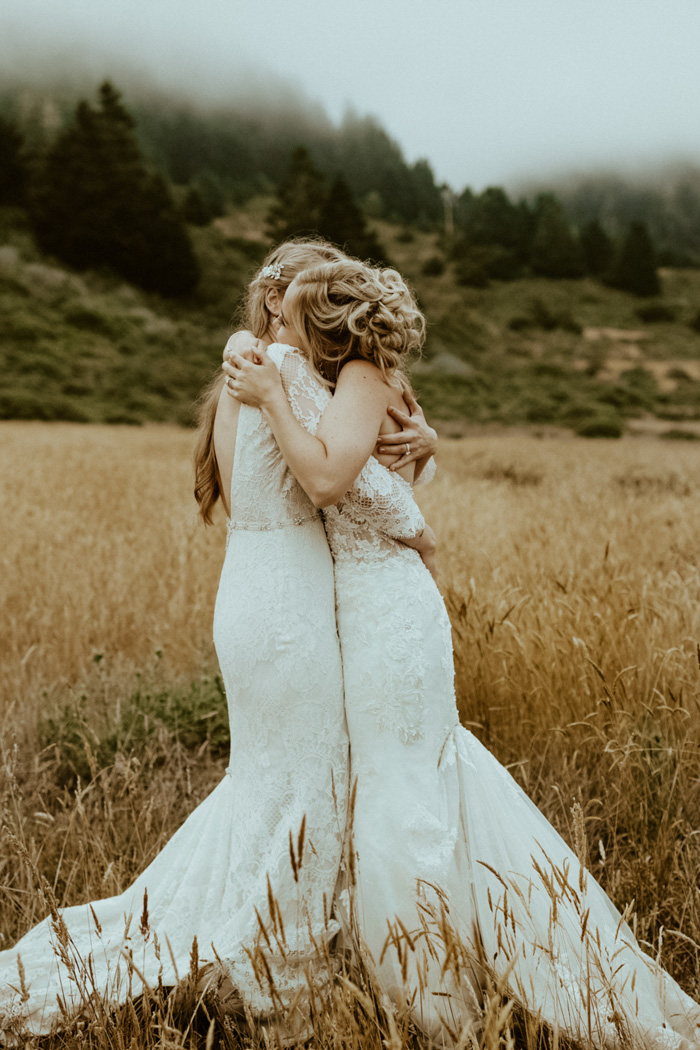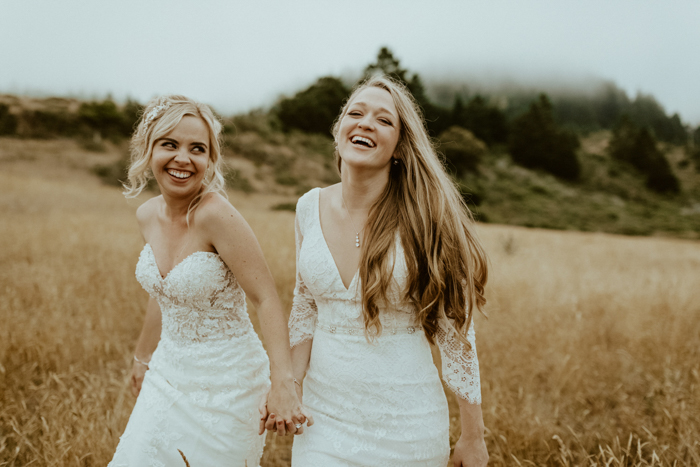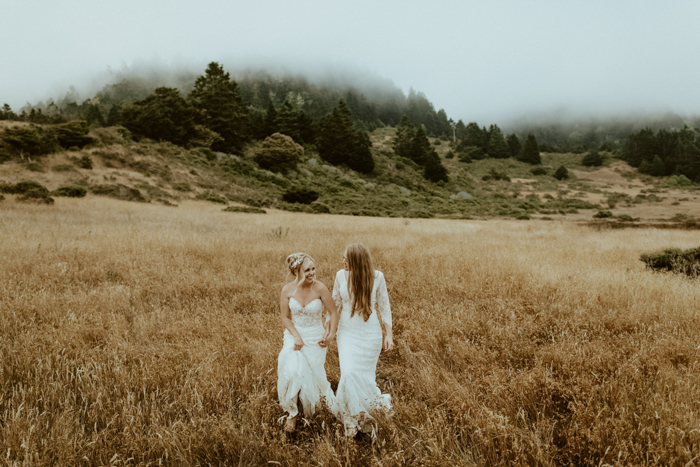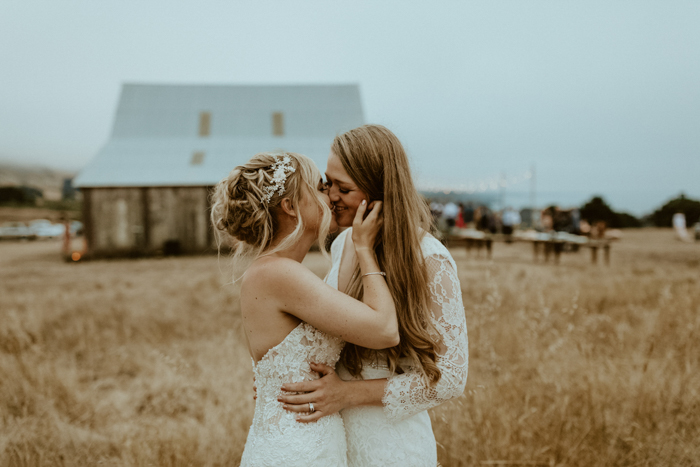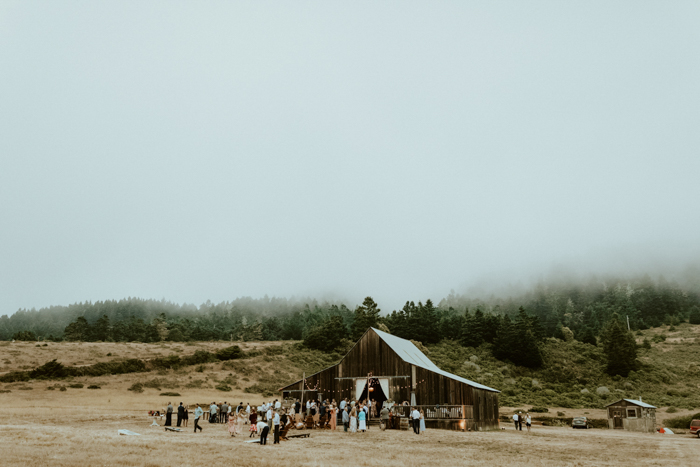 We didn't give out any specific wedding favors, but we did make personalized beer and wine cups that a lot of people took home! They had our name and wedding date on them and were super cute. We also brought a couple of extra cases of Pliny the Elder to send home with our beer-loving friends. My grandma (we call her Mammie) provided the late night snack, her famous cinnamon rolls, and we sent a lot of folks home with extra goodies in that form, as well.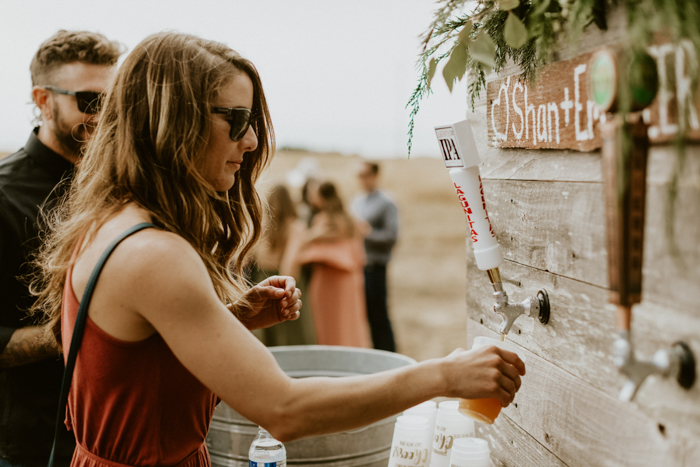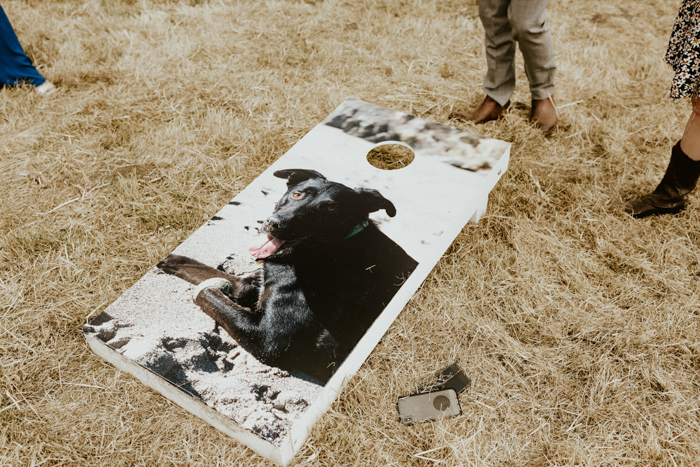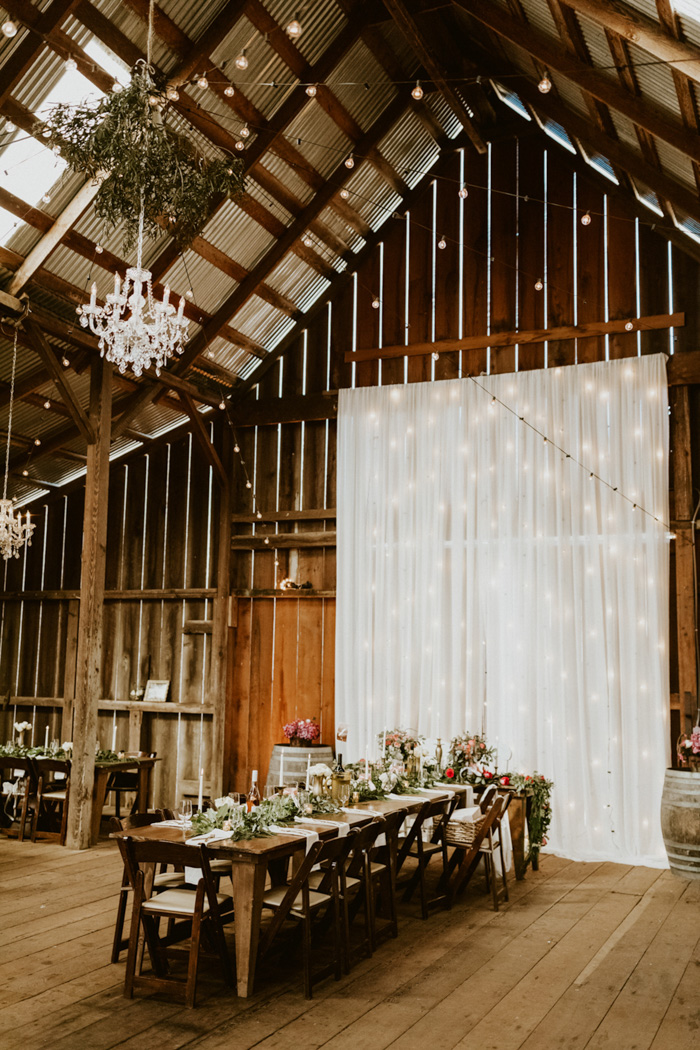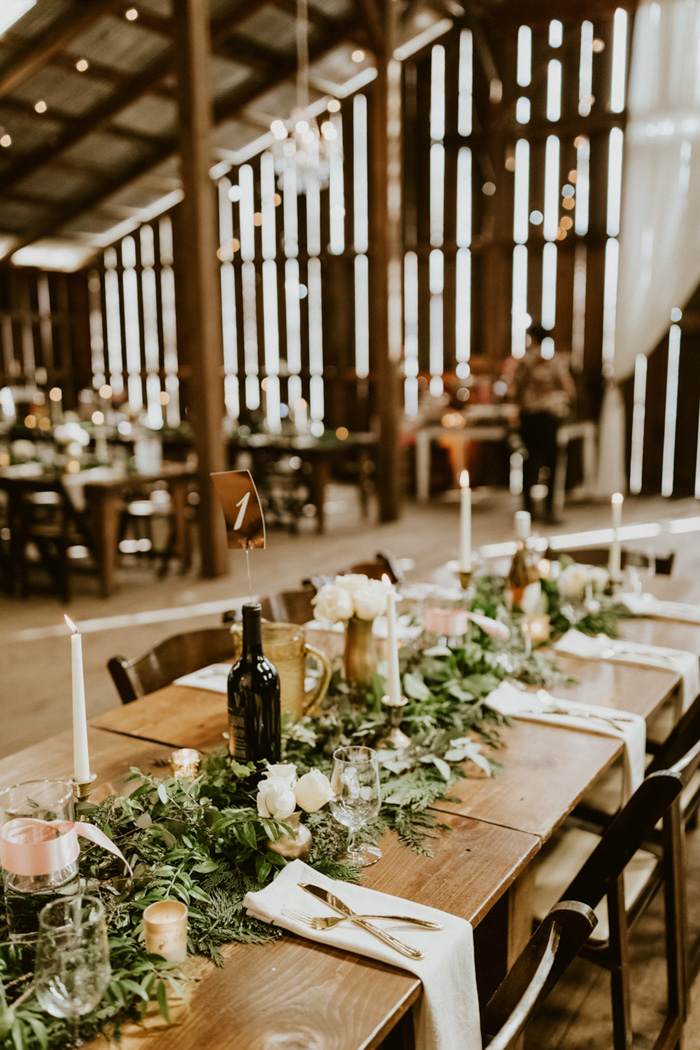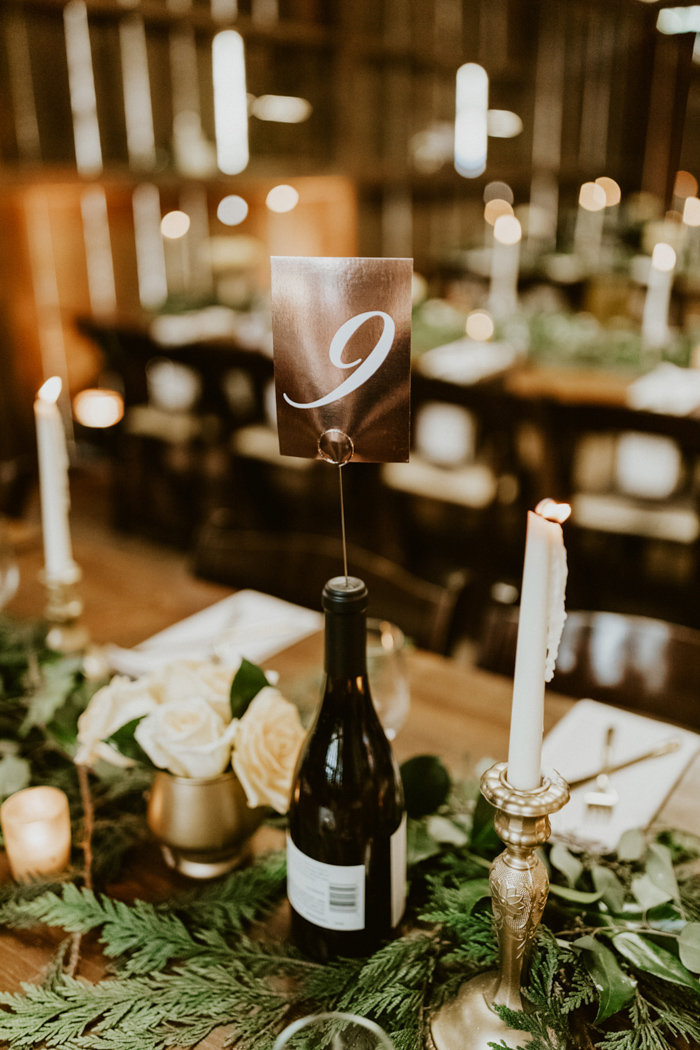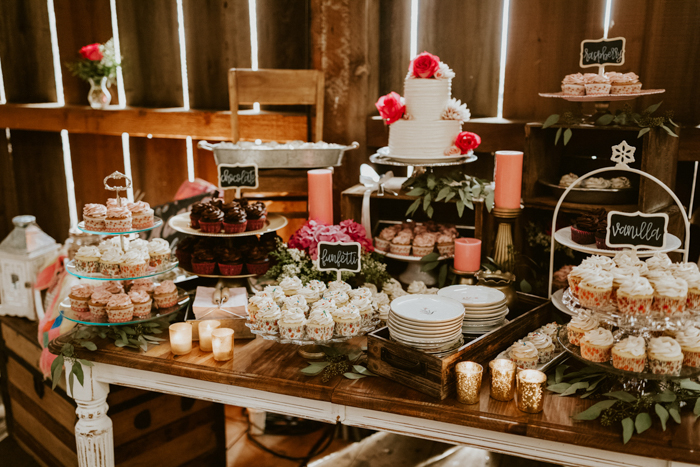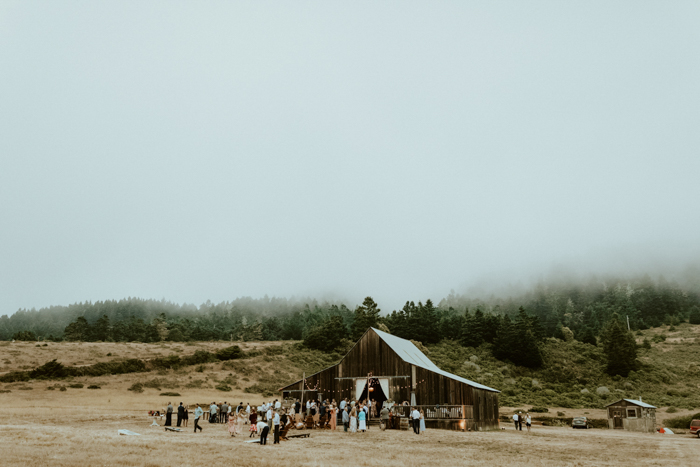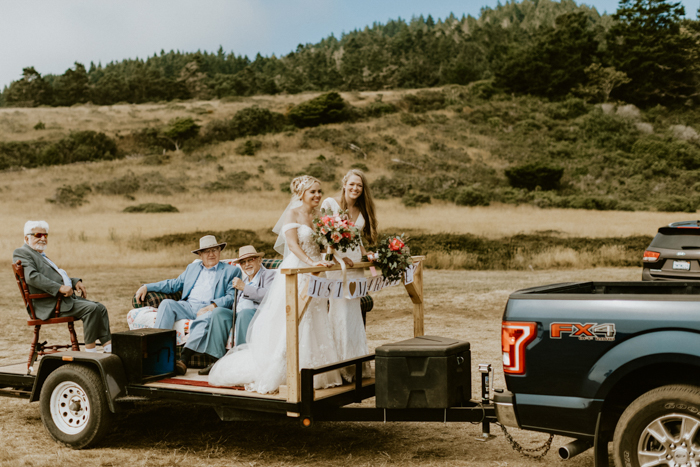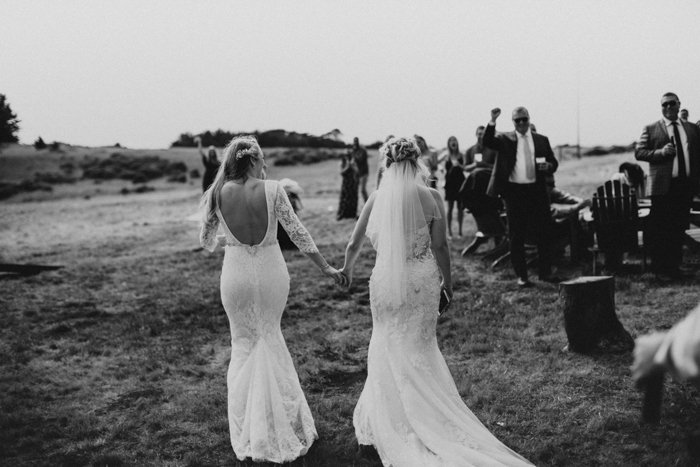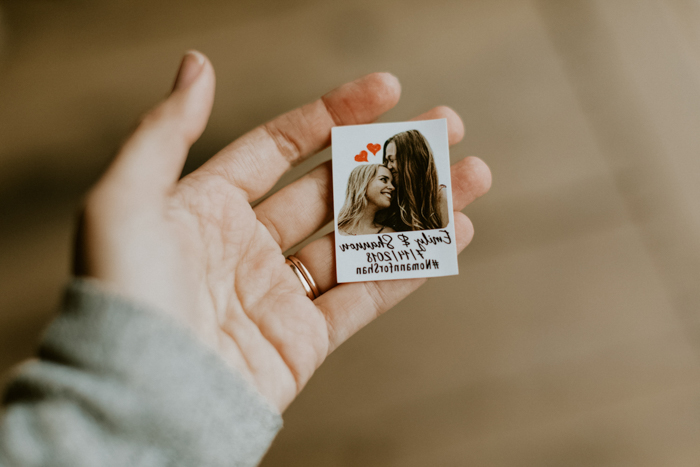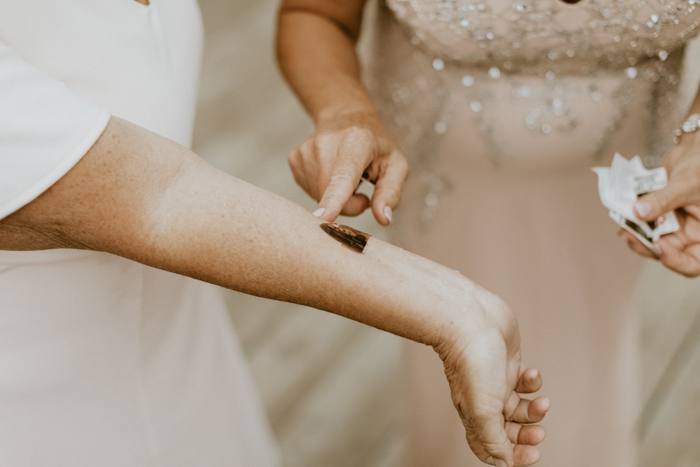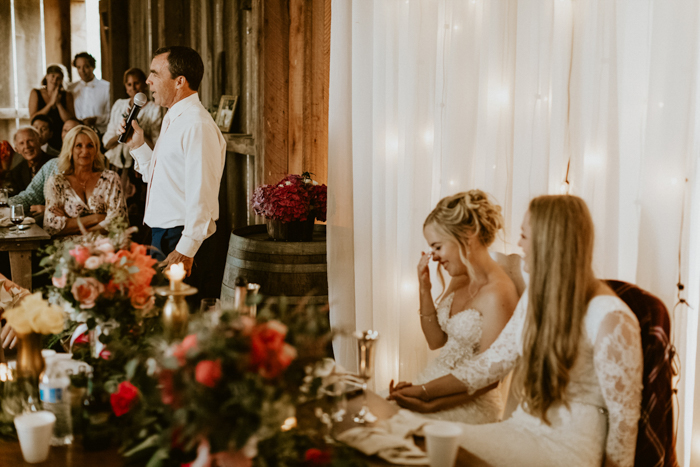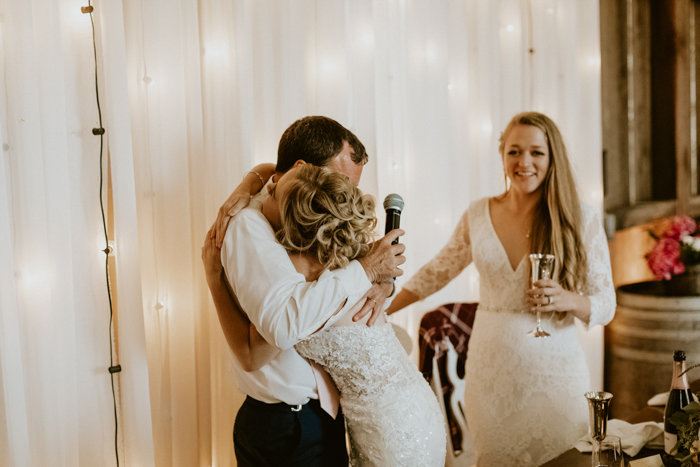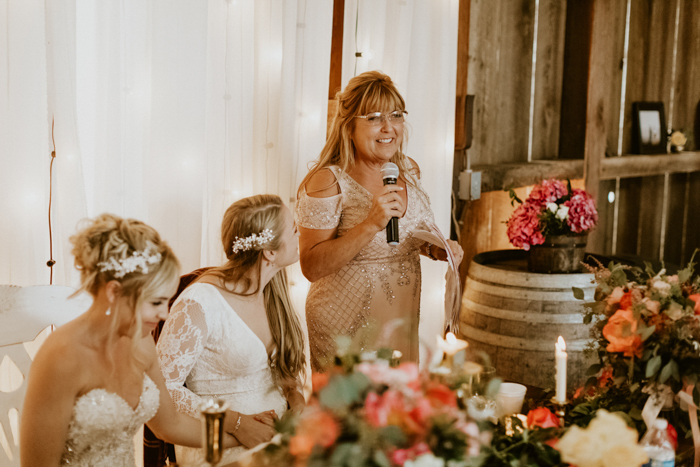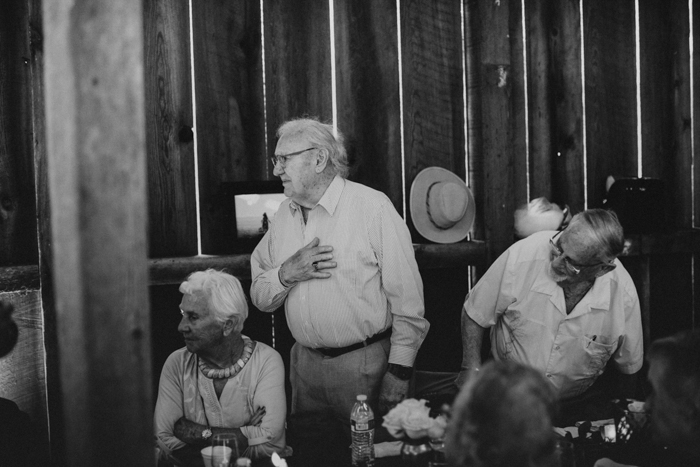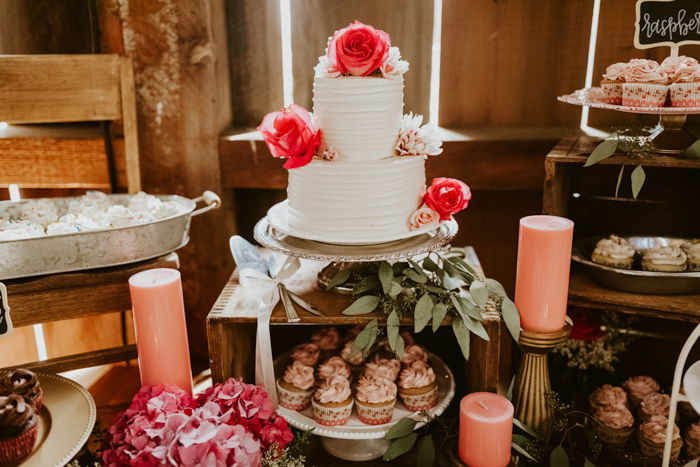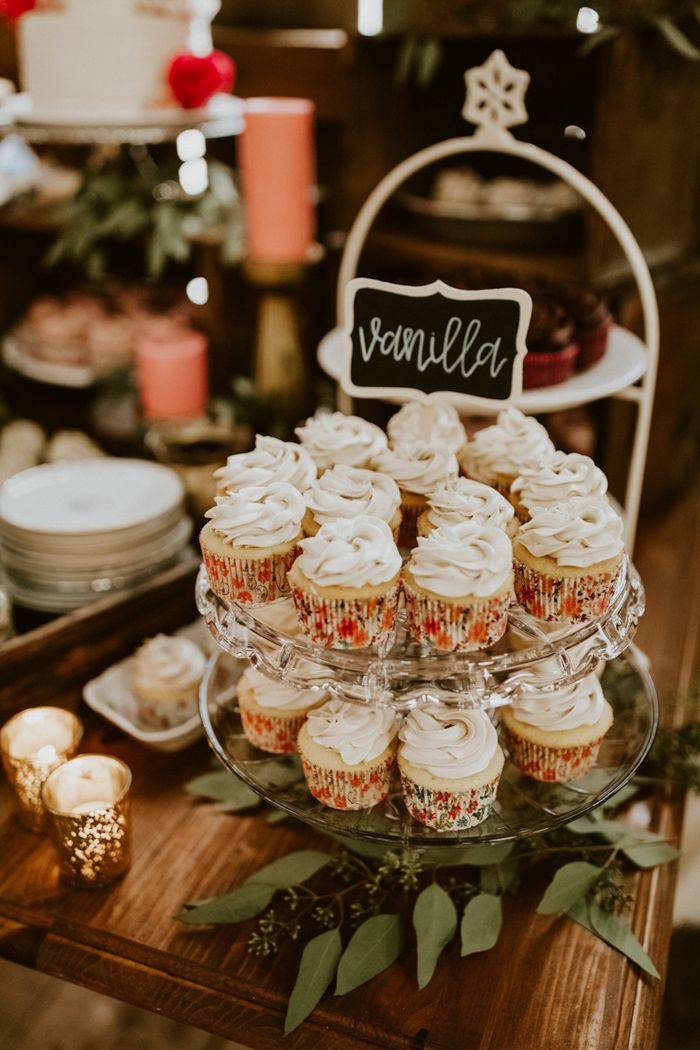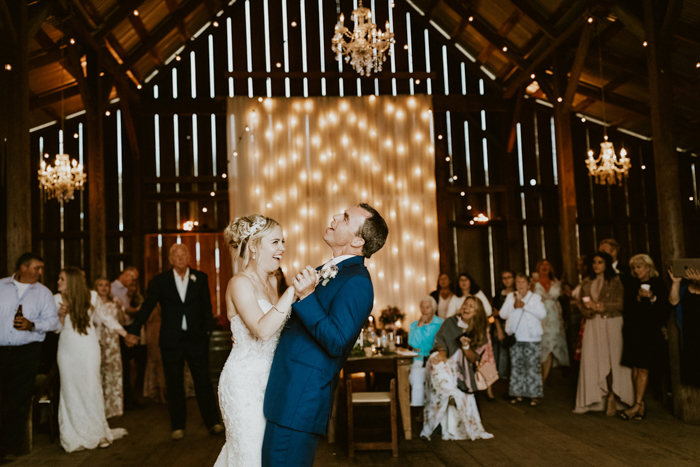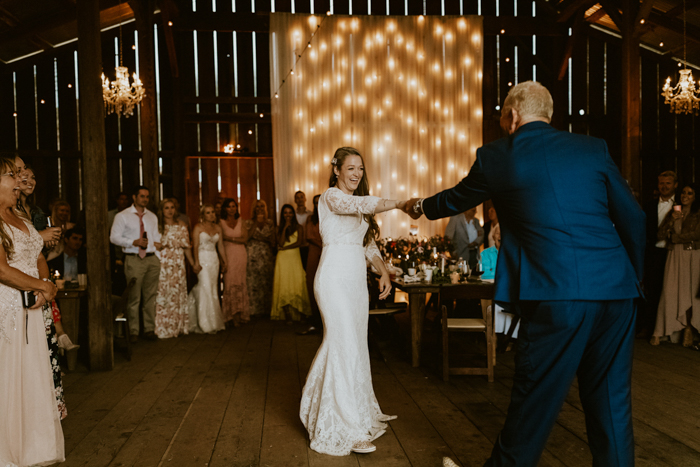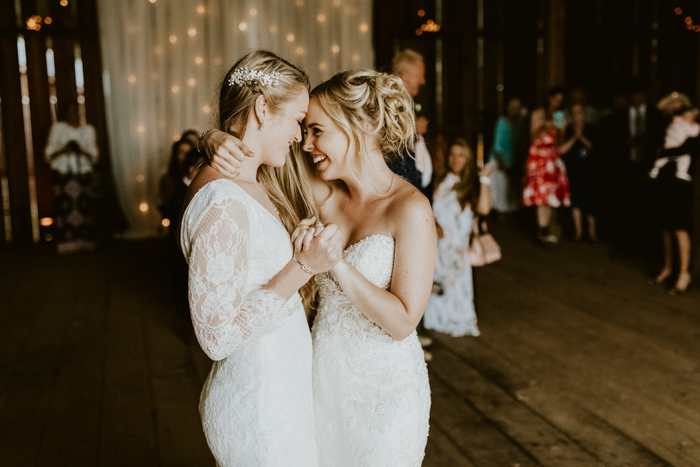 Our biggest congratulations to Shannon and Emily, and a special thanks to Anni Graham for sharing this unforgettable Cuffey's Cove Ranch wedding with Junebug! Looking for more gorgeous bridal style inspiration? Two brides means twice the stellar Spanish style in this El Bosquecito wedding inspiration shoot!