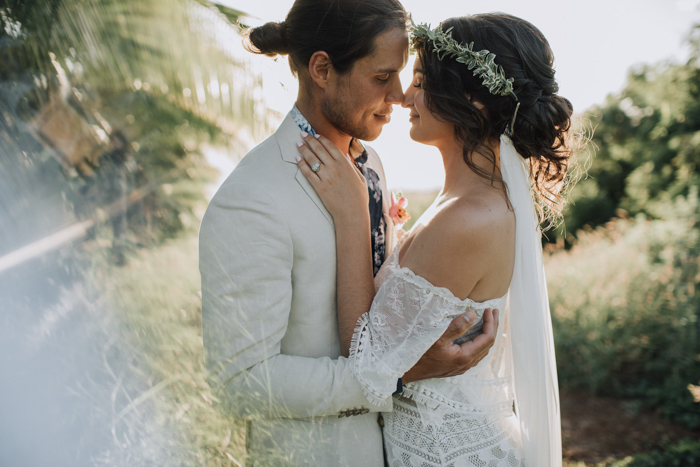 When Lizzy and Dean met in the middle of their respective home countries for an eco-friendly Hawaiian wedding at Punakea Palms, the result was pure magic! A Maui Wedding Day helped the couple plan a beautiful island wedding, focusing on eco-friendly materials, locally sourced food, and entirely rented decor and furniture. Every detail was full of love and full of joy that Naomi Levit Photography captured brilliantly! From the Hawaiian floral designs created by Dellables Wedding Florals & Design to the rainbow that appeared just as Lizza was walking down the aisle to the fire dancer at the end of the evening, there was true aloha spirit from beginning to end of this special day!
The Couple:
Lizzy and Dean
The Wedding:
Punakea Palms, Lahaina, Hawaii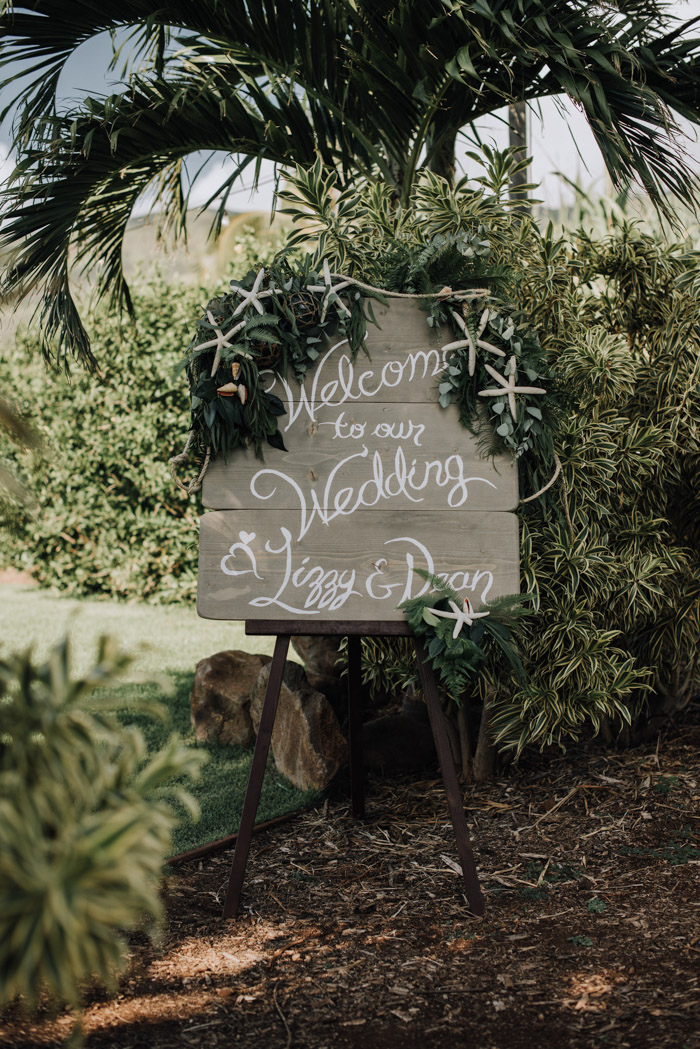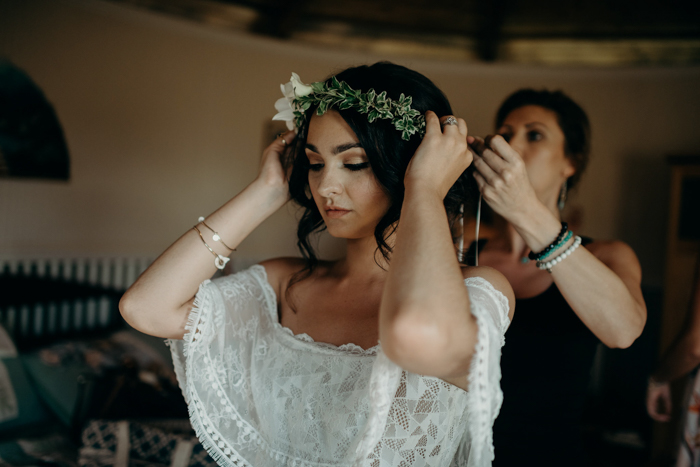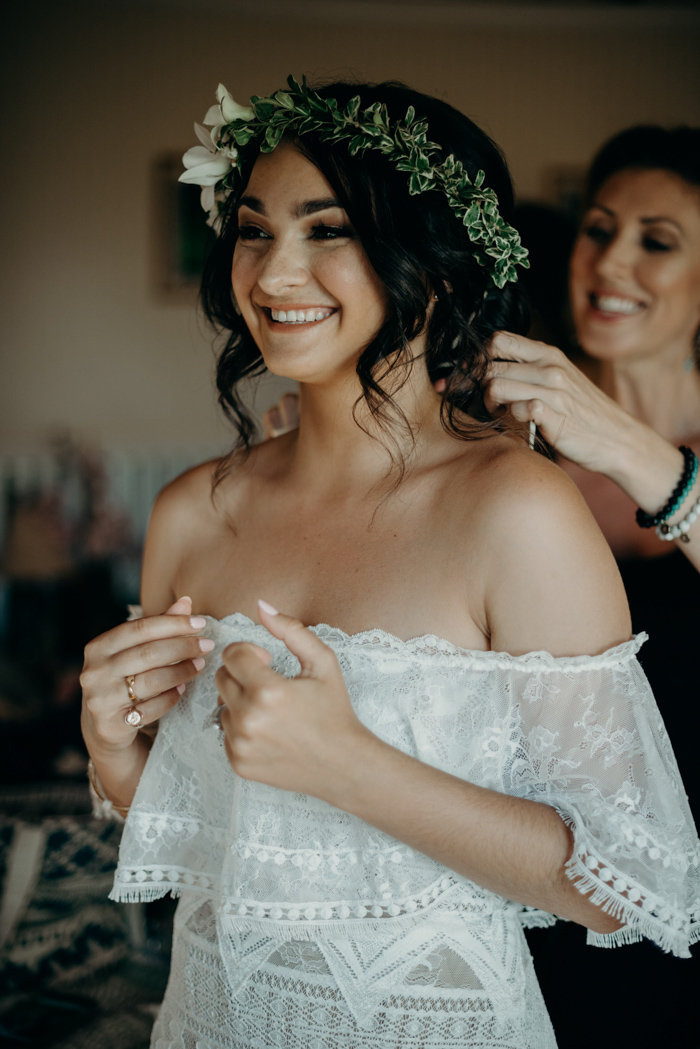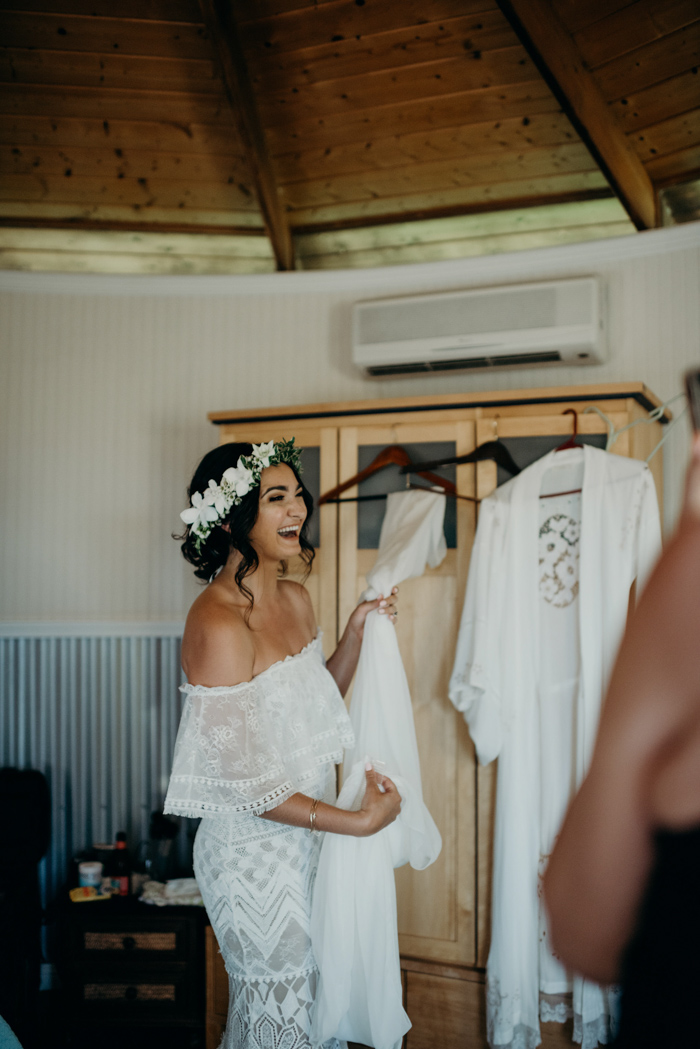 Being an international couple (Dean being from Australia and myself from Canada) it was difficult to select a location that would suit both families. We had created some amazing memories together in Maui and since it was situated in the heart of our two countries we decided to host the wedding of our dreams on this magical island. It was important to us to create a memory that our guests would last forever while still maintaining that cool and relaxed Hawaiian vibe. Most importantly, we always try to walk a little lighter for Mother Earth so finding an eco-friendly wedding planner was a must.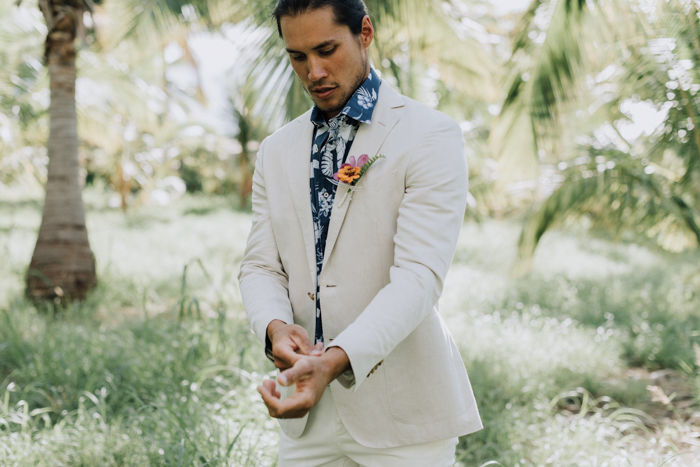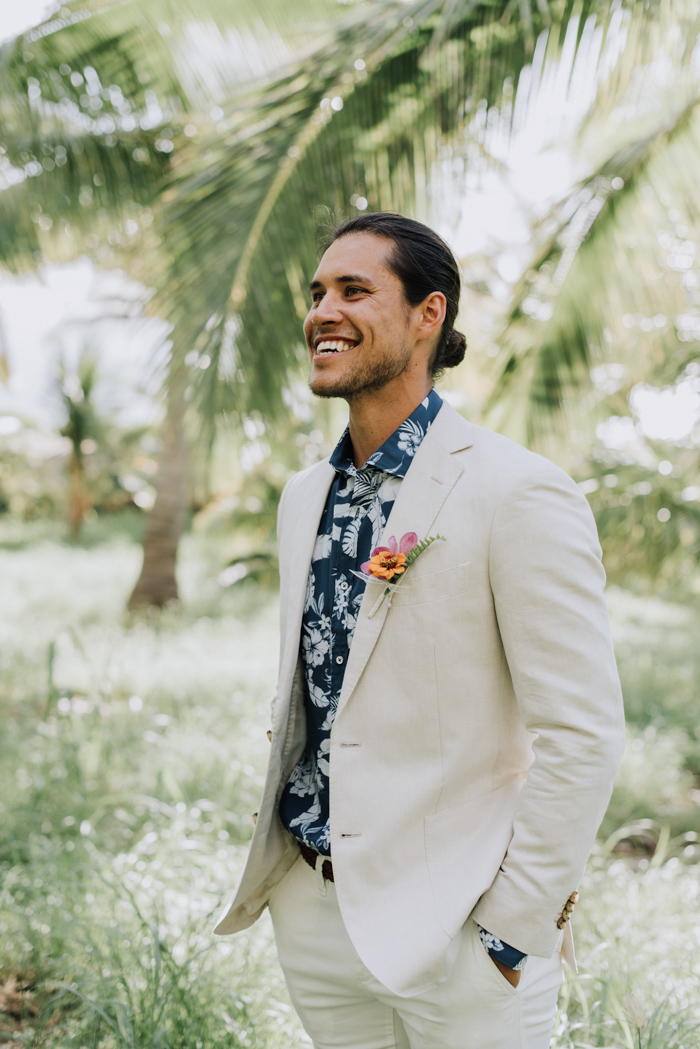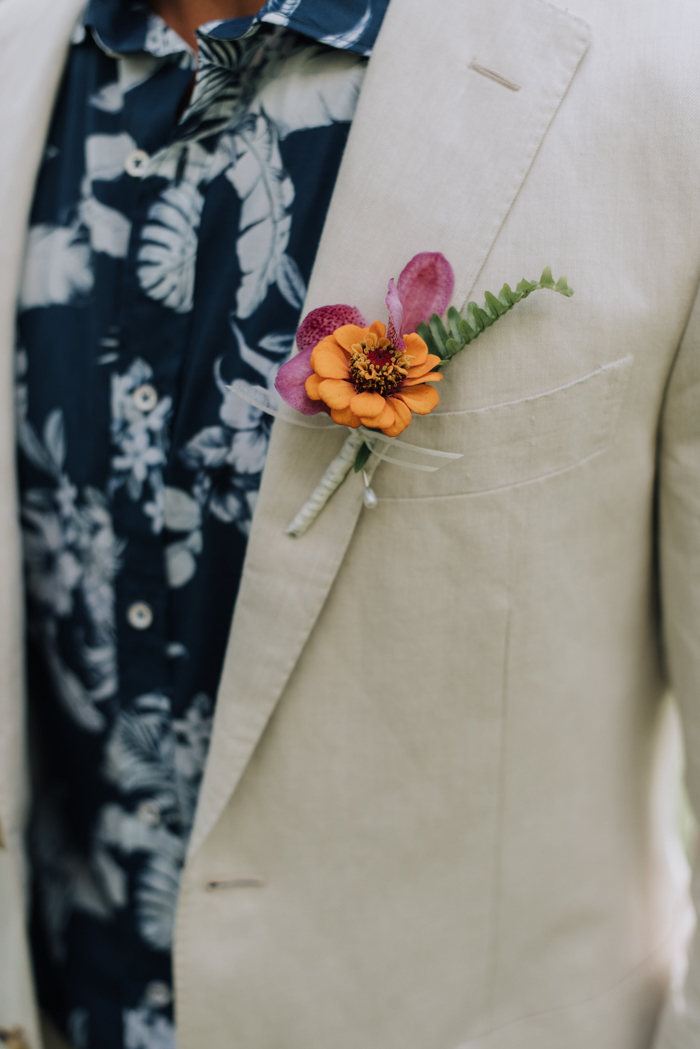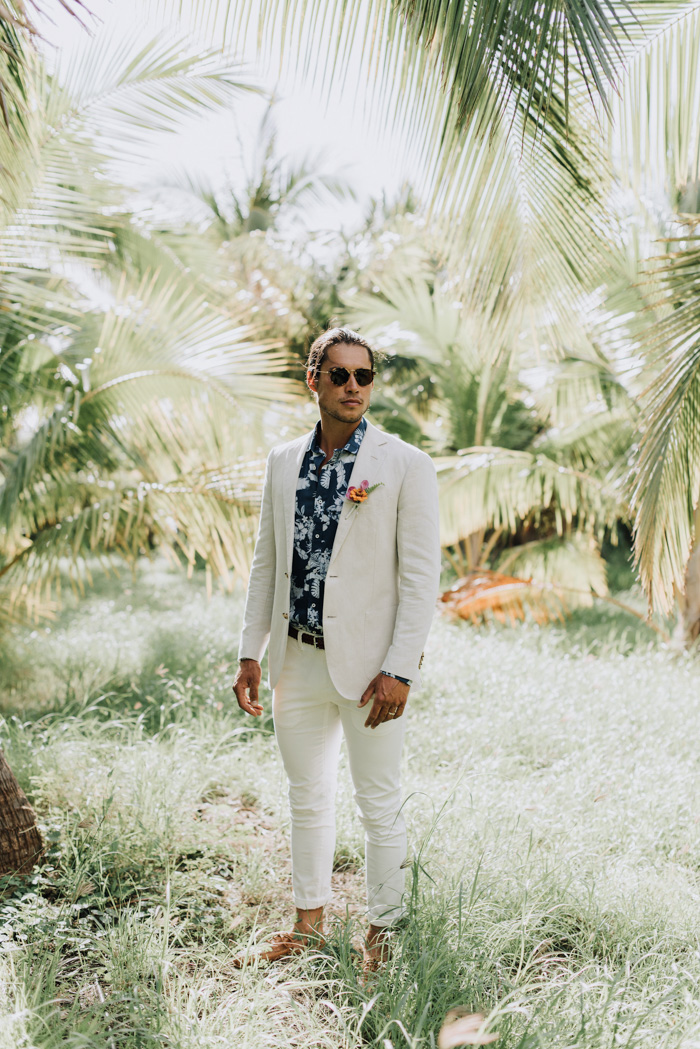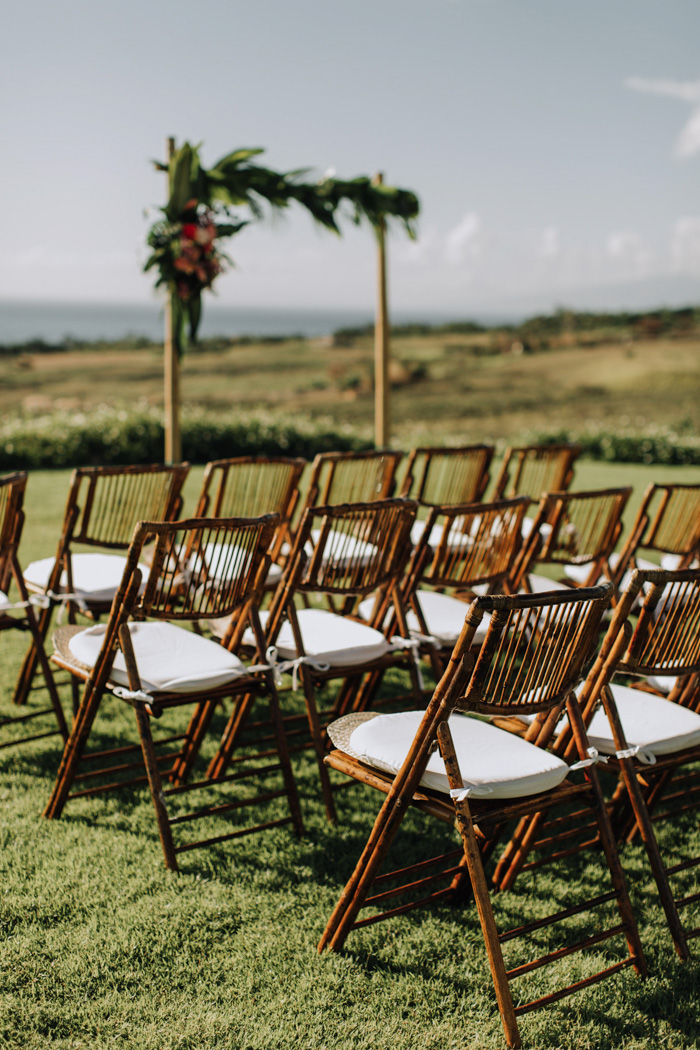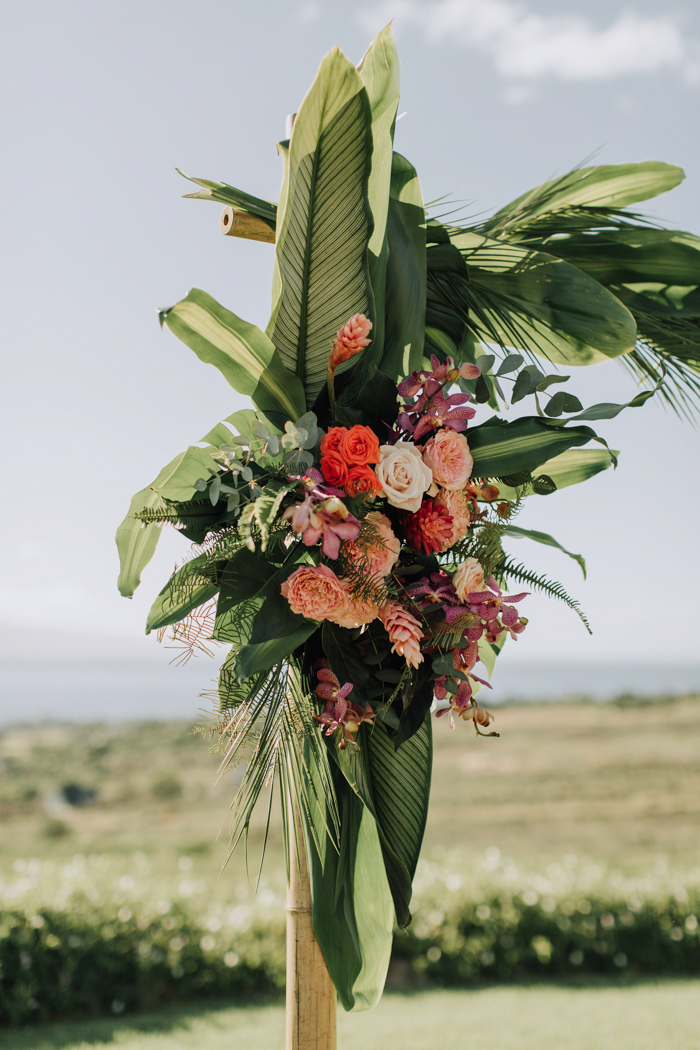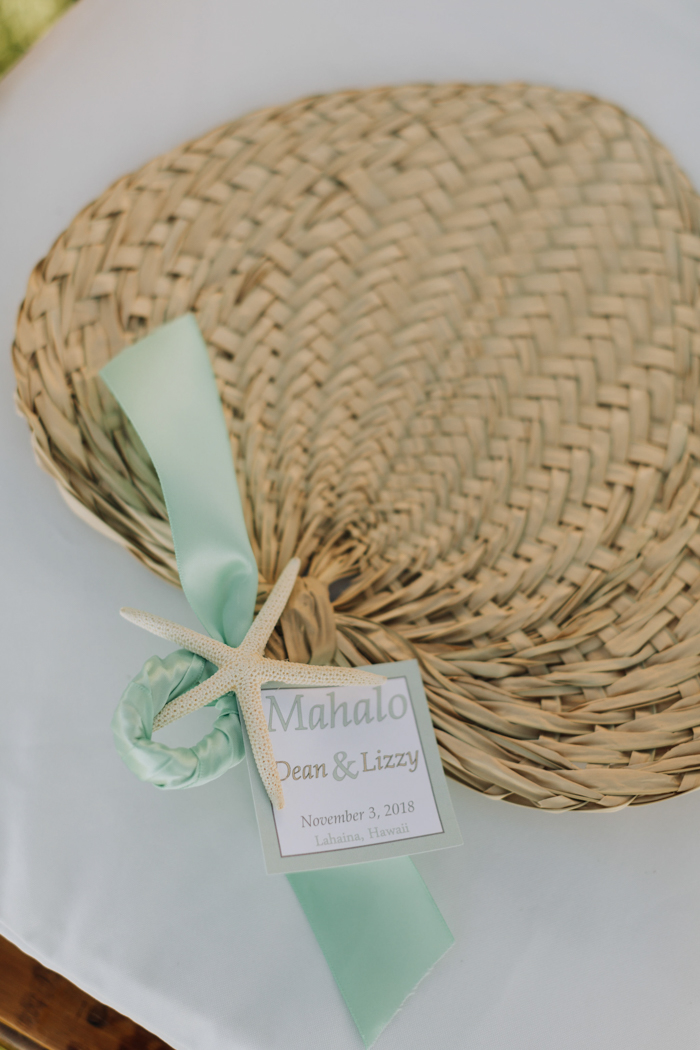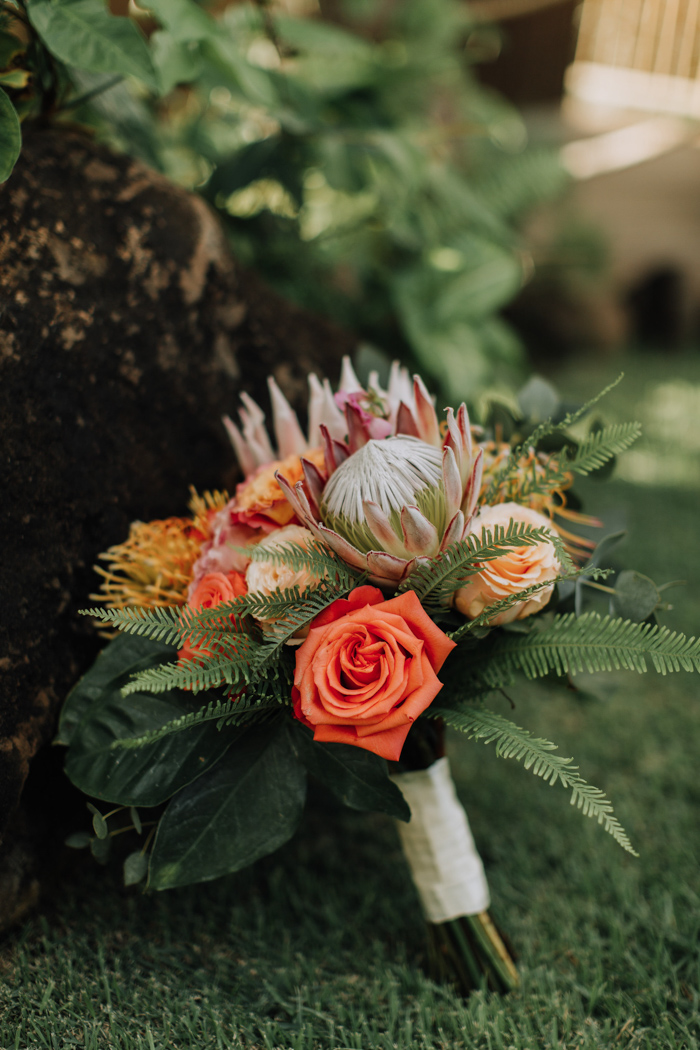 It took us a year and a half to plan our wedding. From locking in the vendors to finalising the guest-list the process was a bit more complicated than I had imagined. Luckily my wedding planner was a dream come true! It seemed so stressful at the time, and I'll admit I got a bit "bridezilla-y". However, when we look back on that day, our most treasured memory was not looking at the decor or flowers but the hugs and well-wishes we received from our family and friends. One particular moment that stood our was the ceremony as Mother Nature had gifted us with the brightest and most beautiful rainbow arching over the mountains. Dean watching me walk down the aisle with those giant colors behind me is a sight he will never forget.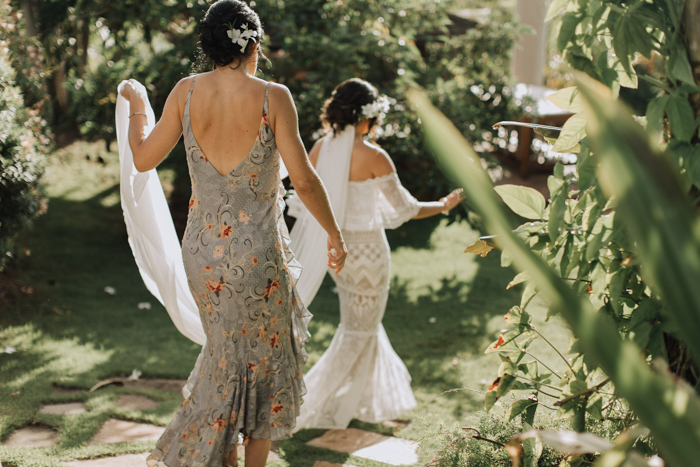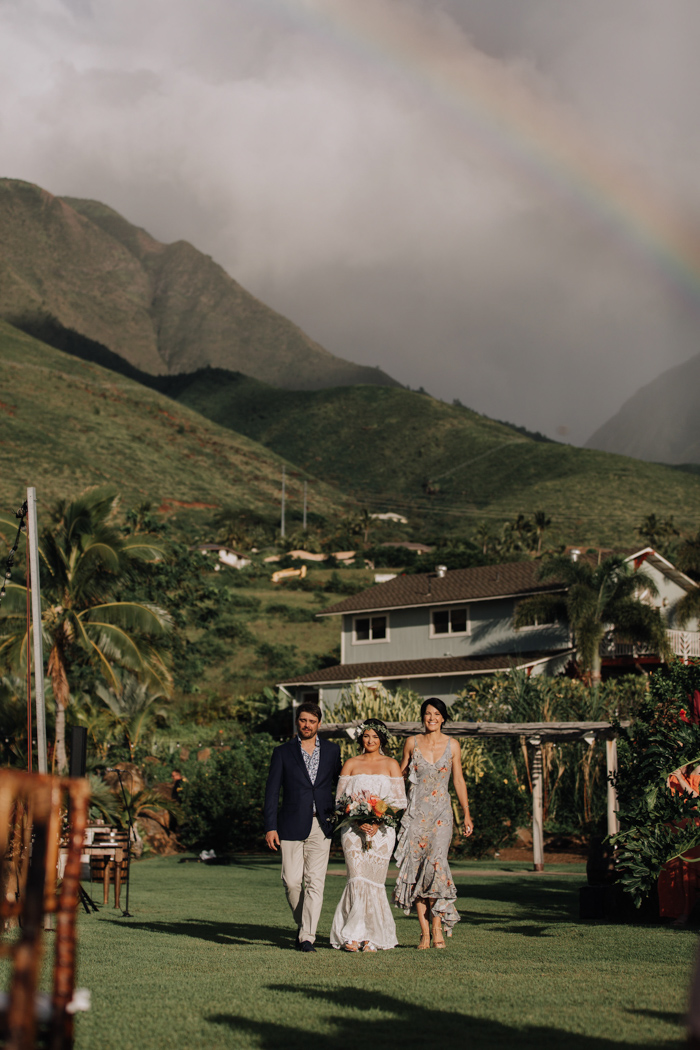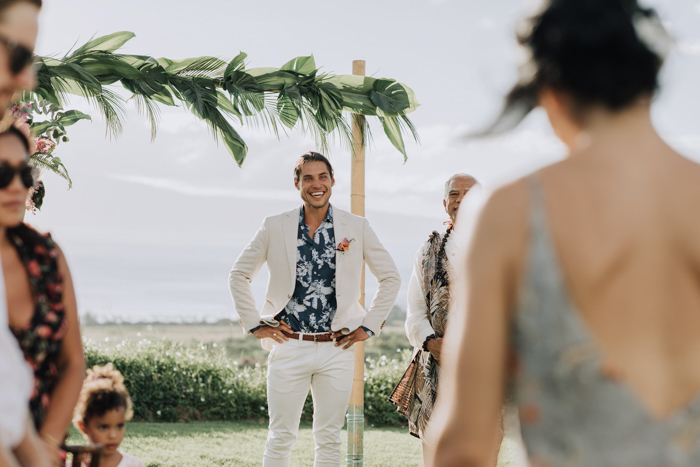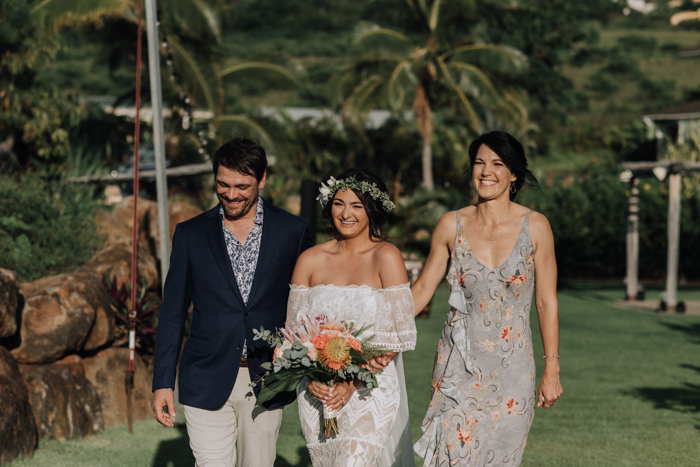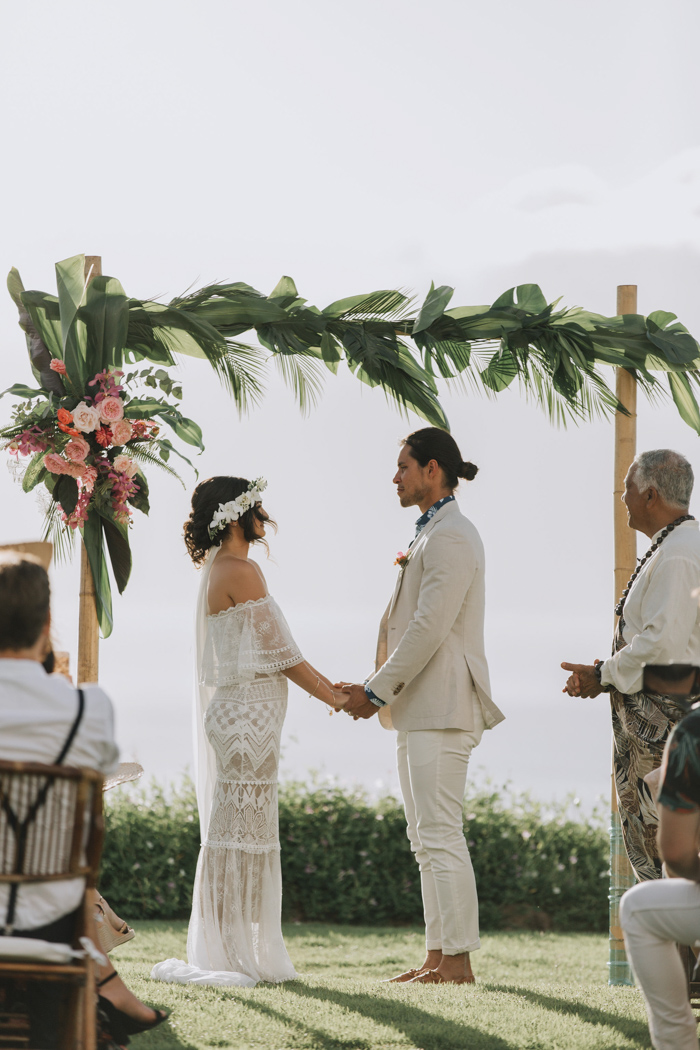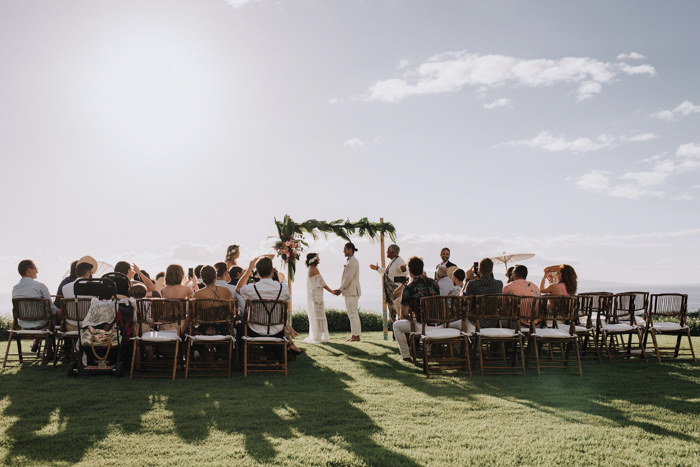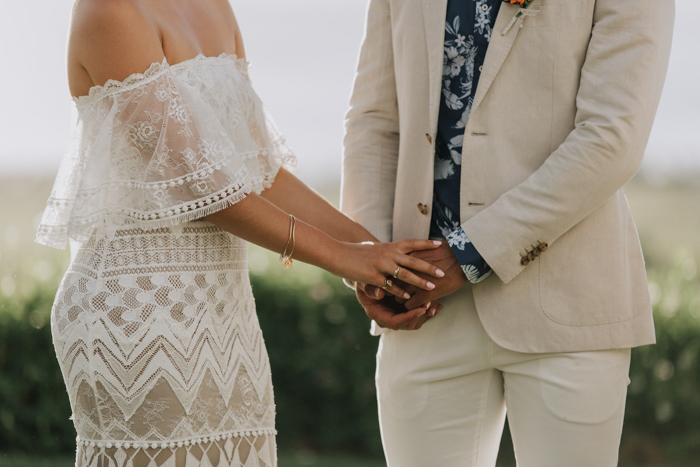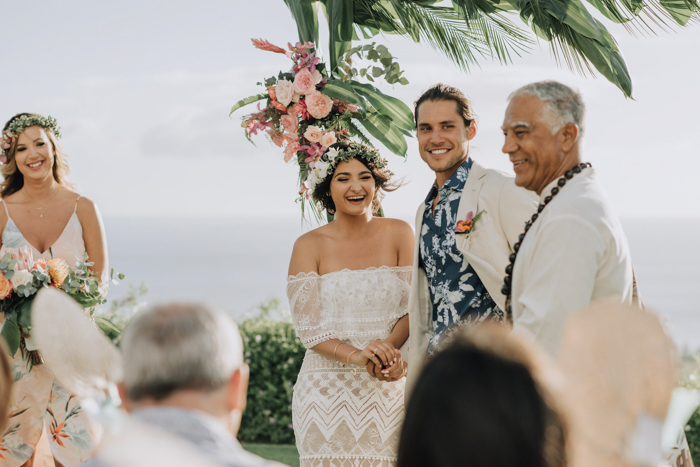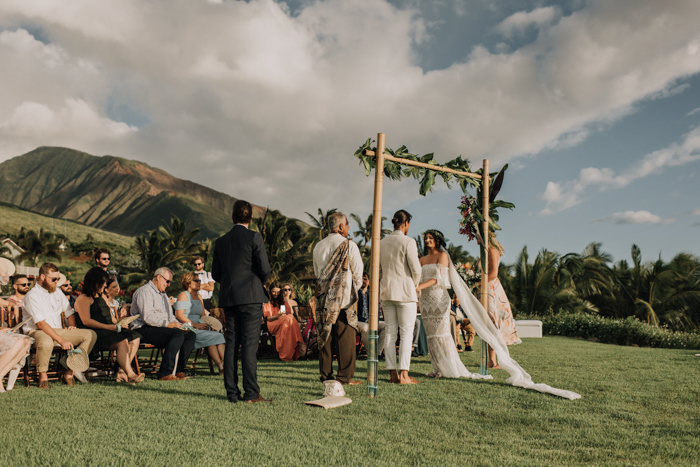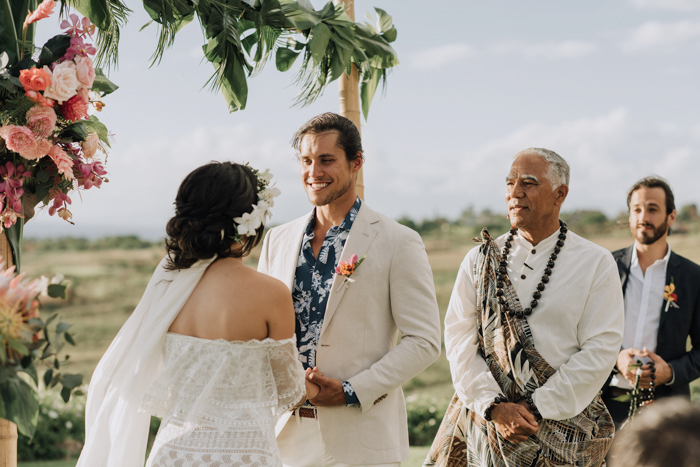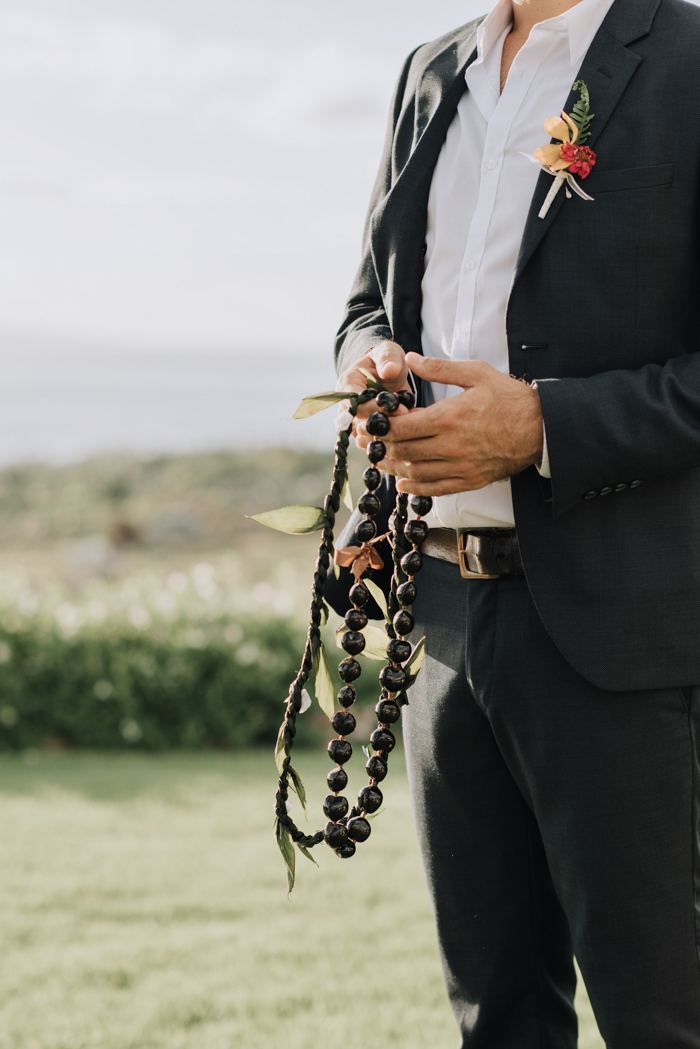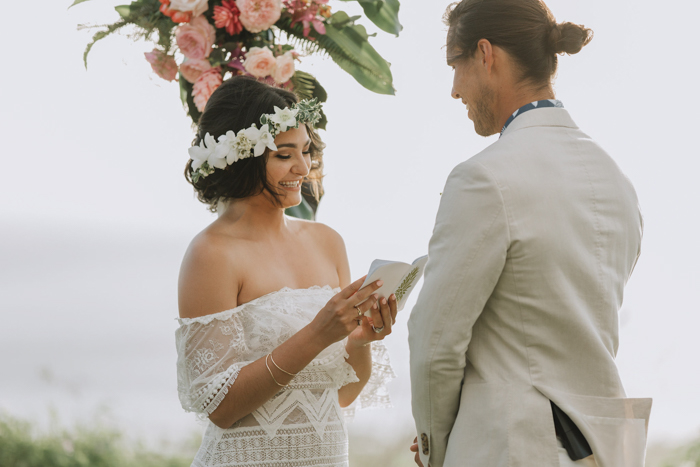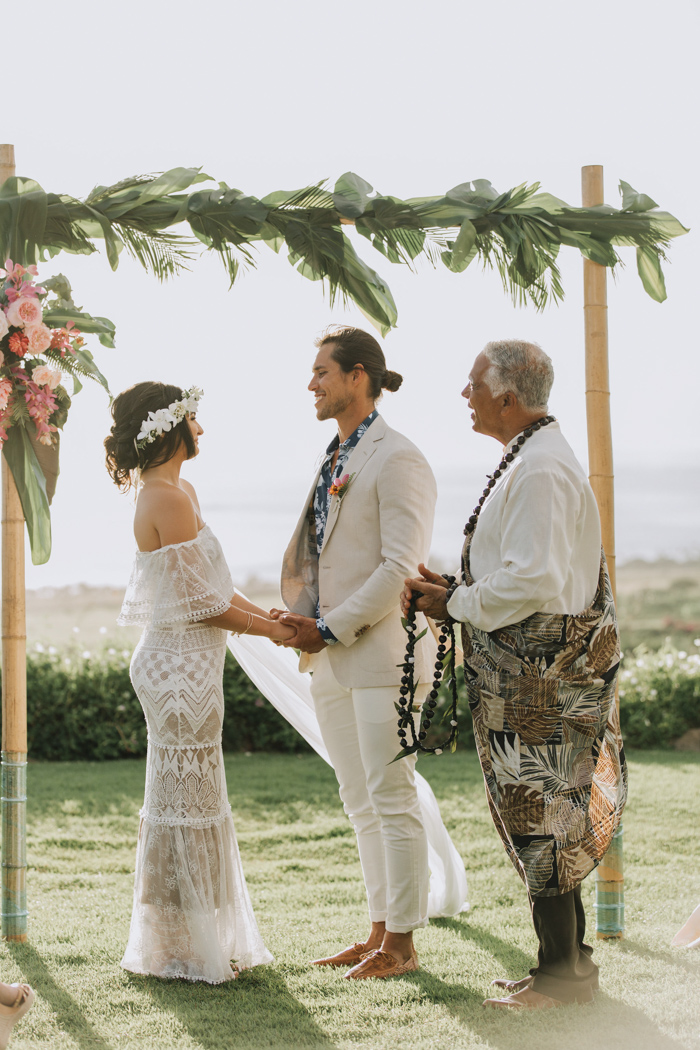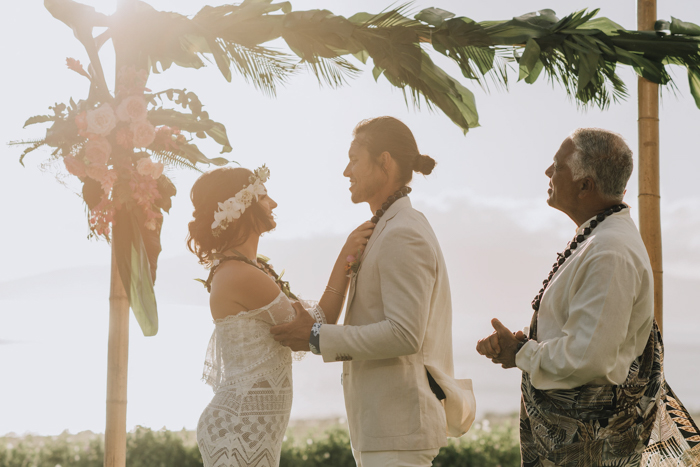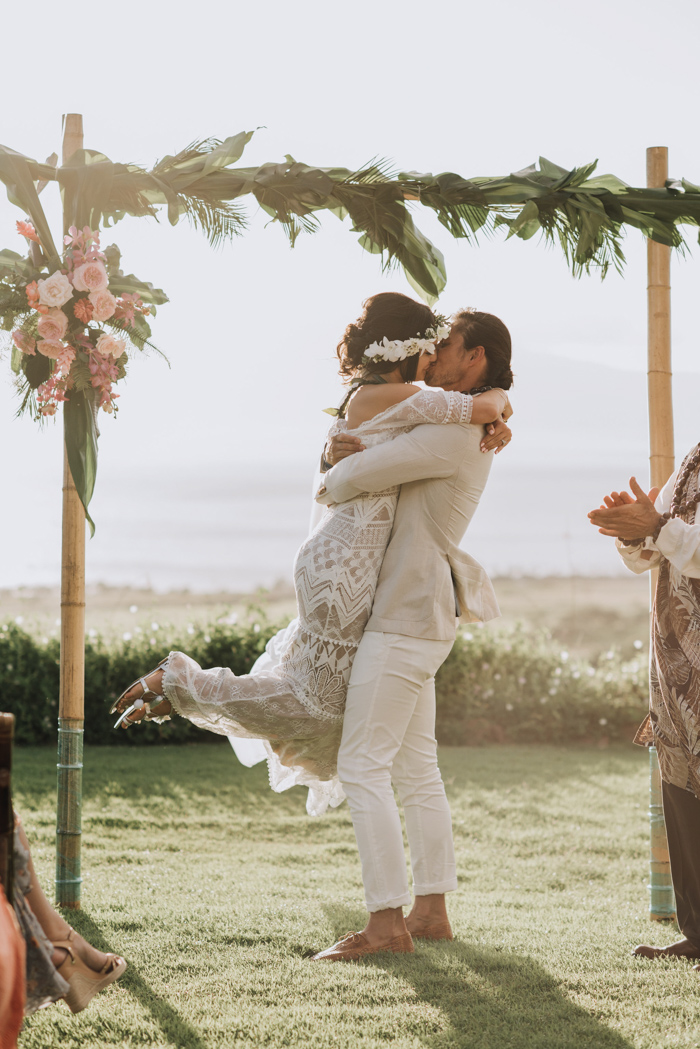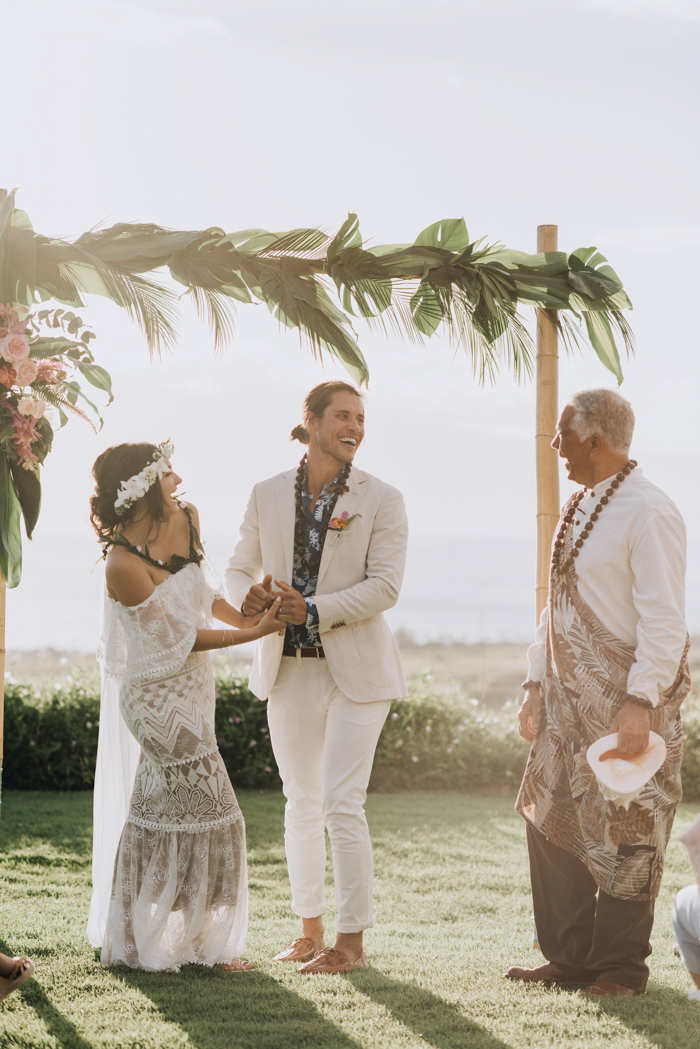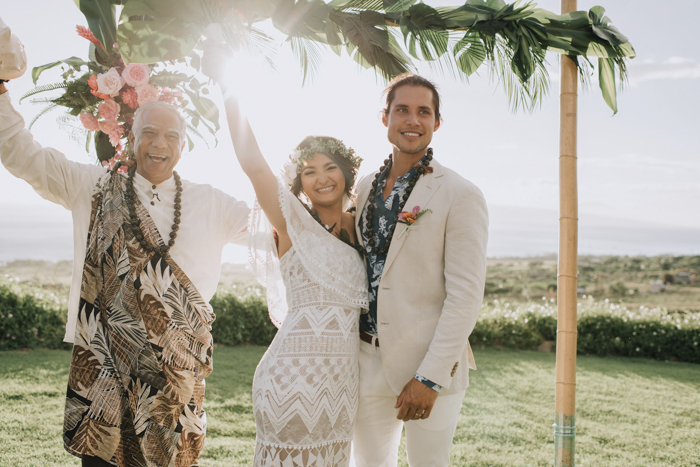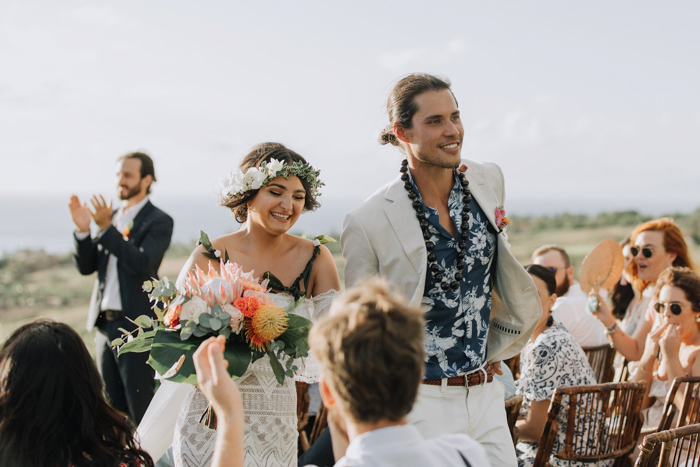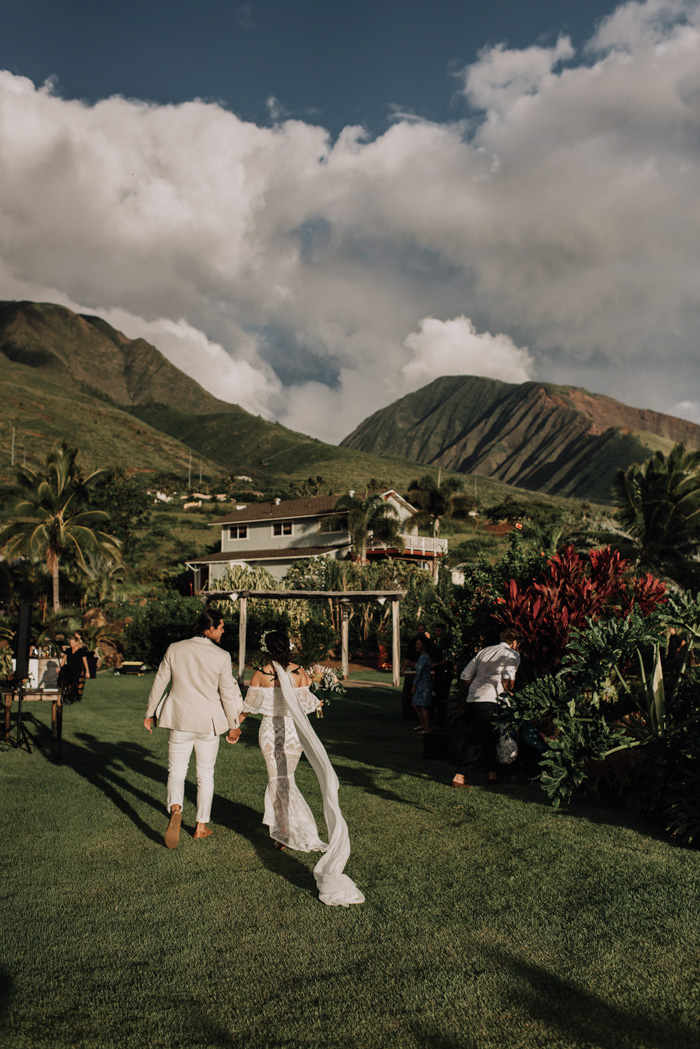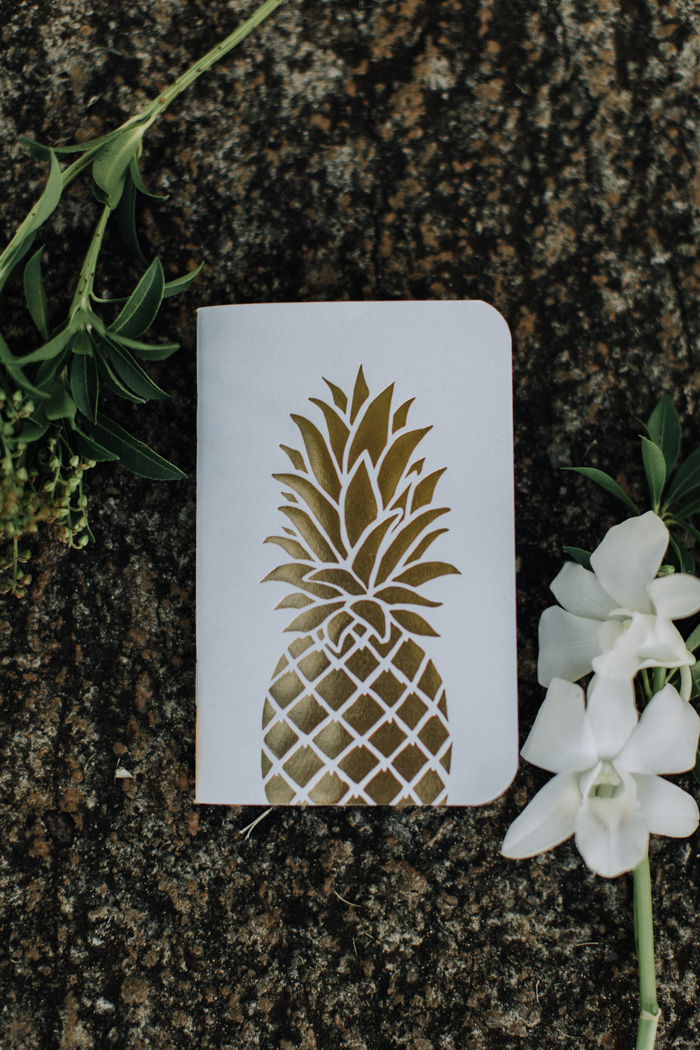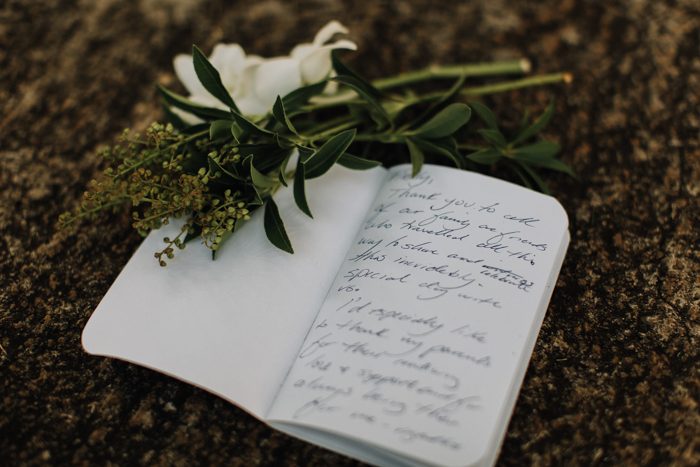 We try our best to care for this planet. Weddings can often produce quite a bit of waste so we strongly encourage other couples to consider the environment before deciding on certain items and materials. You would be surprised how easy it was to create an eco-friendly wedding! We rented almost everything, eliminate plastic straws, swapped paper napkins for cloth, did all vendor contacts via e-mail (thanks to our planner), name cards/table numbers on ti-leaves, menus on repurposed wood and the easiest of all – invitations via facebook! We also managed to save a little money in the process.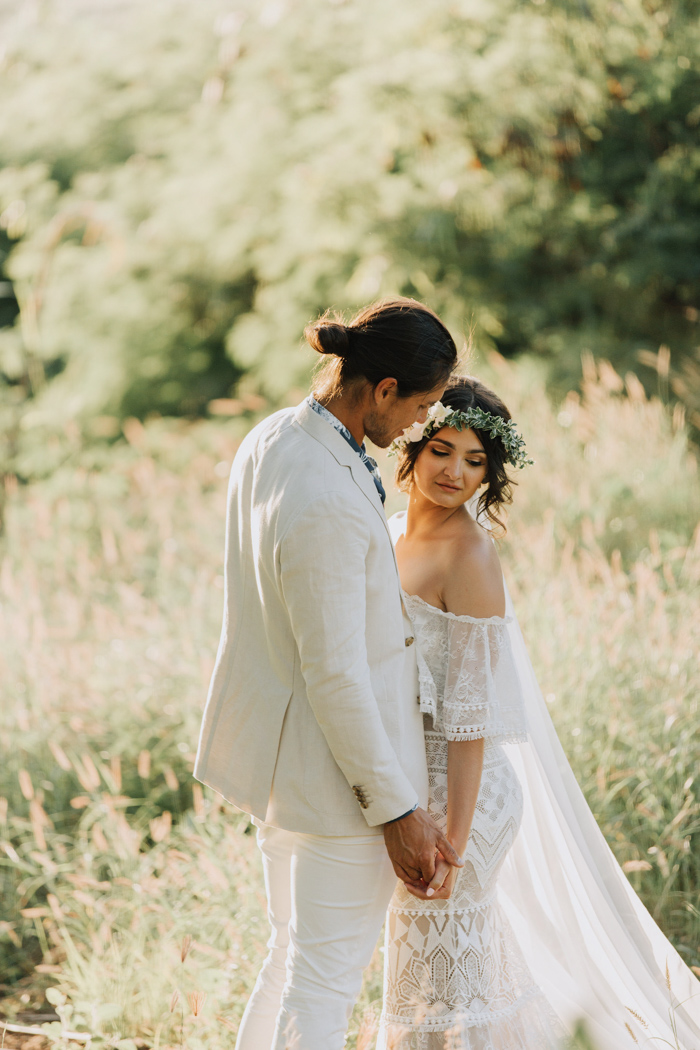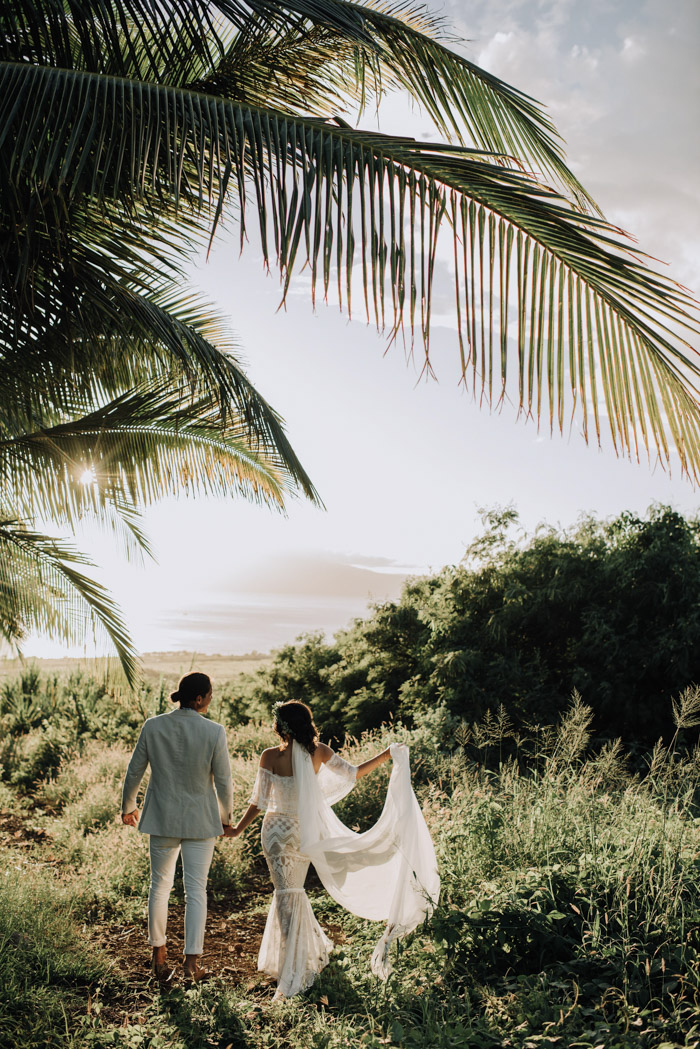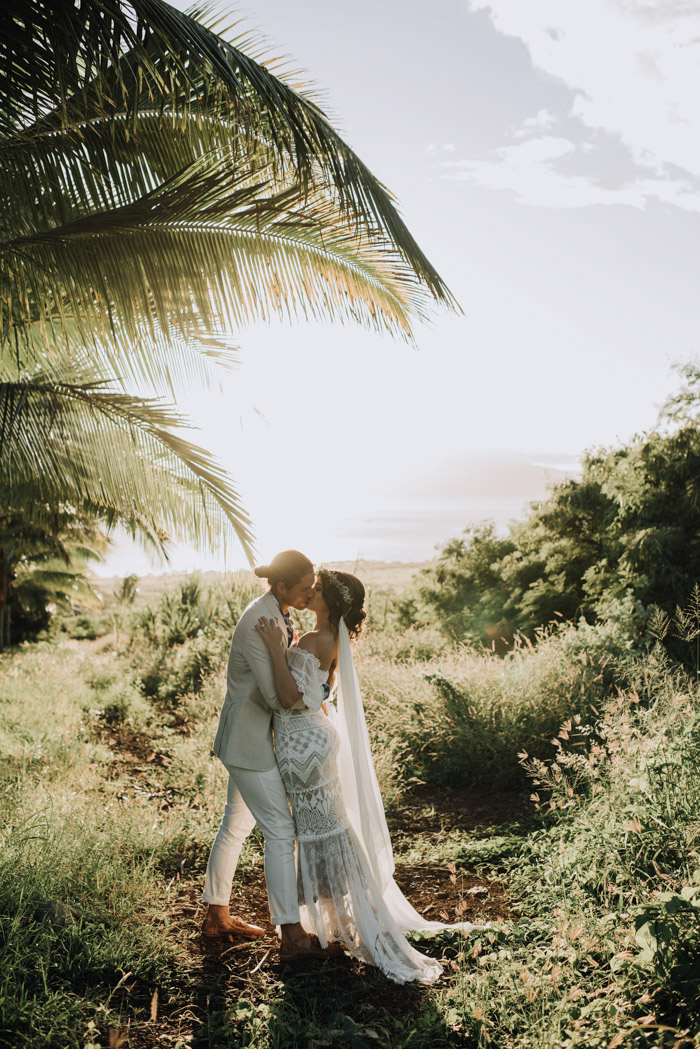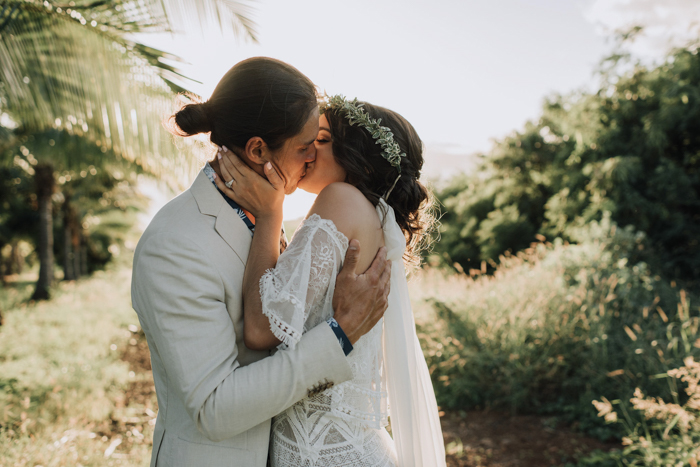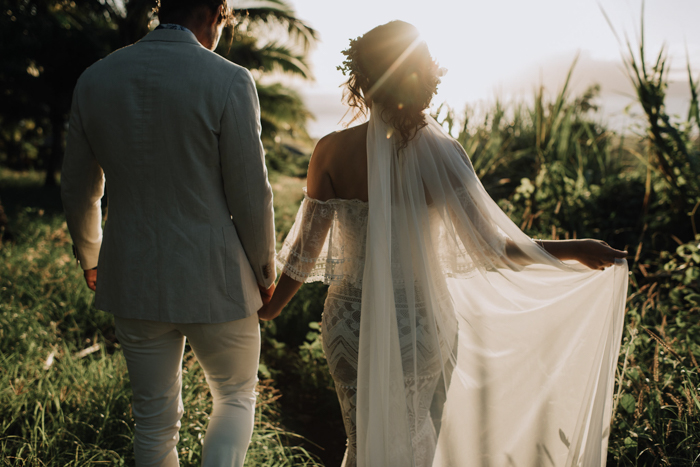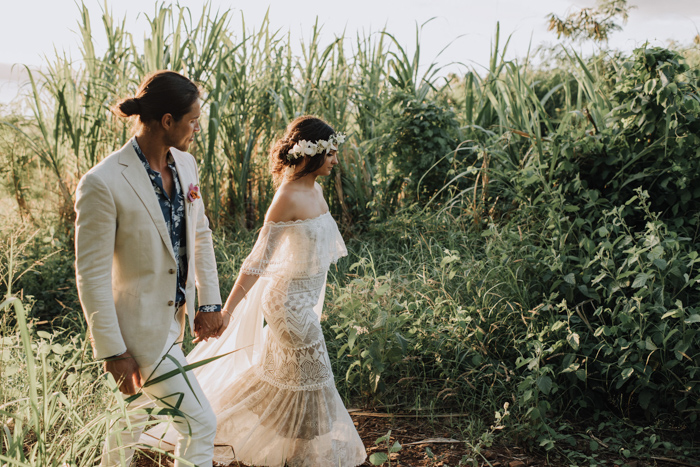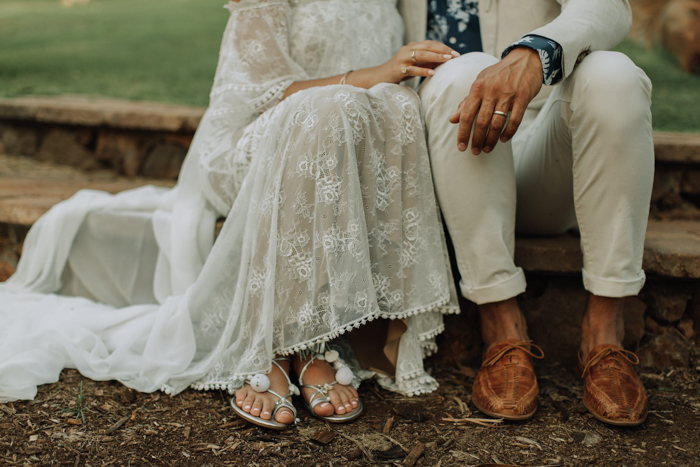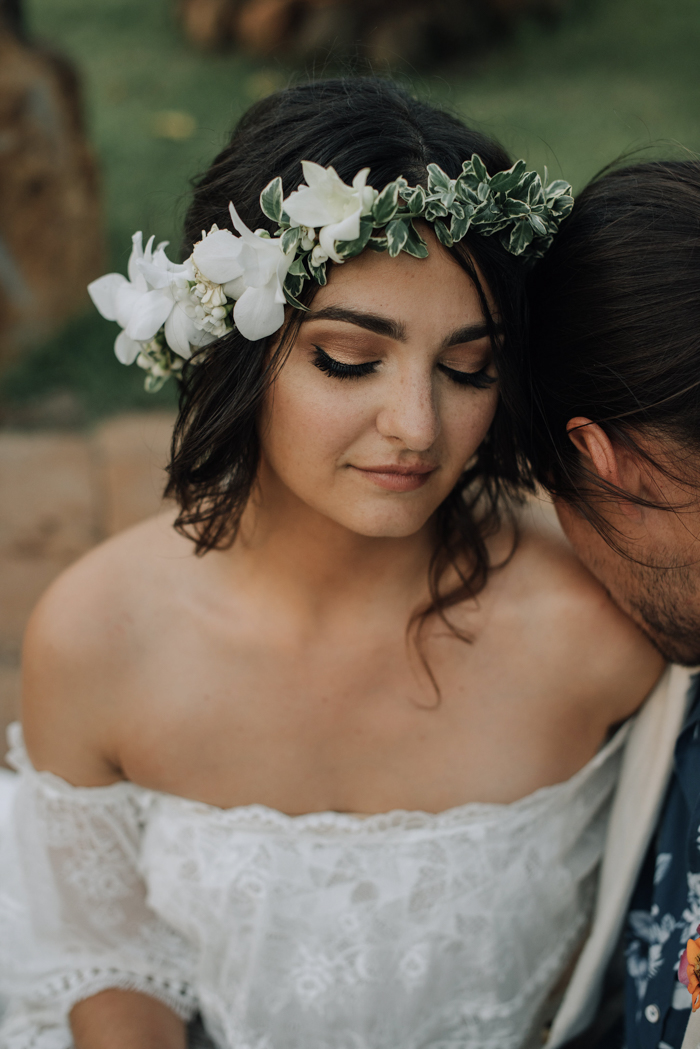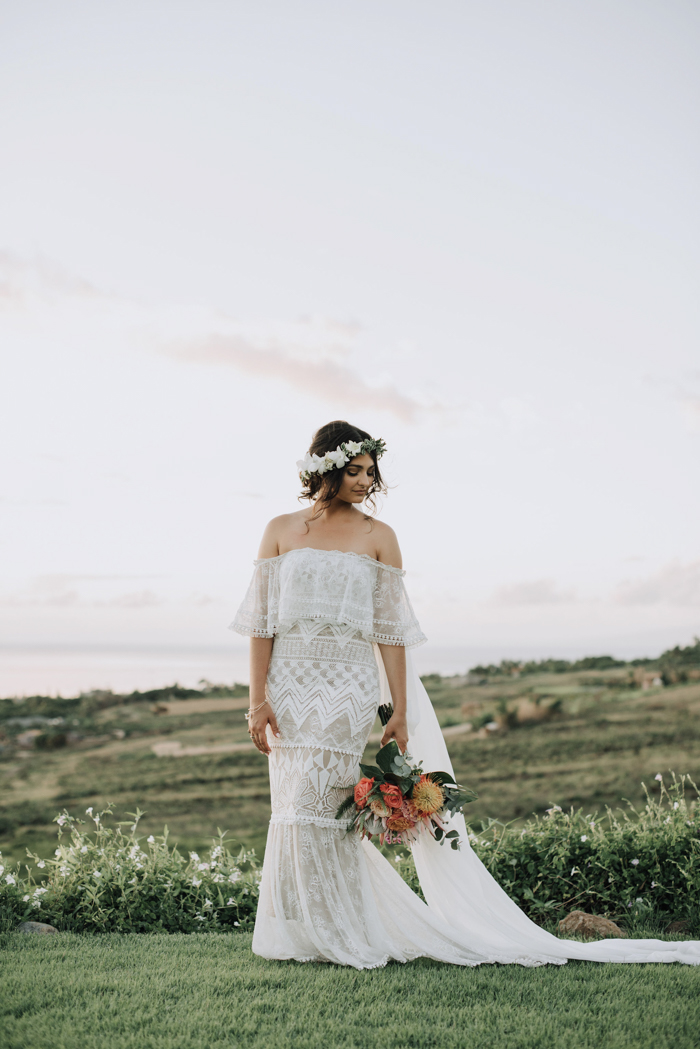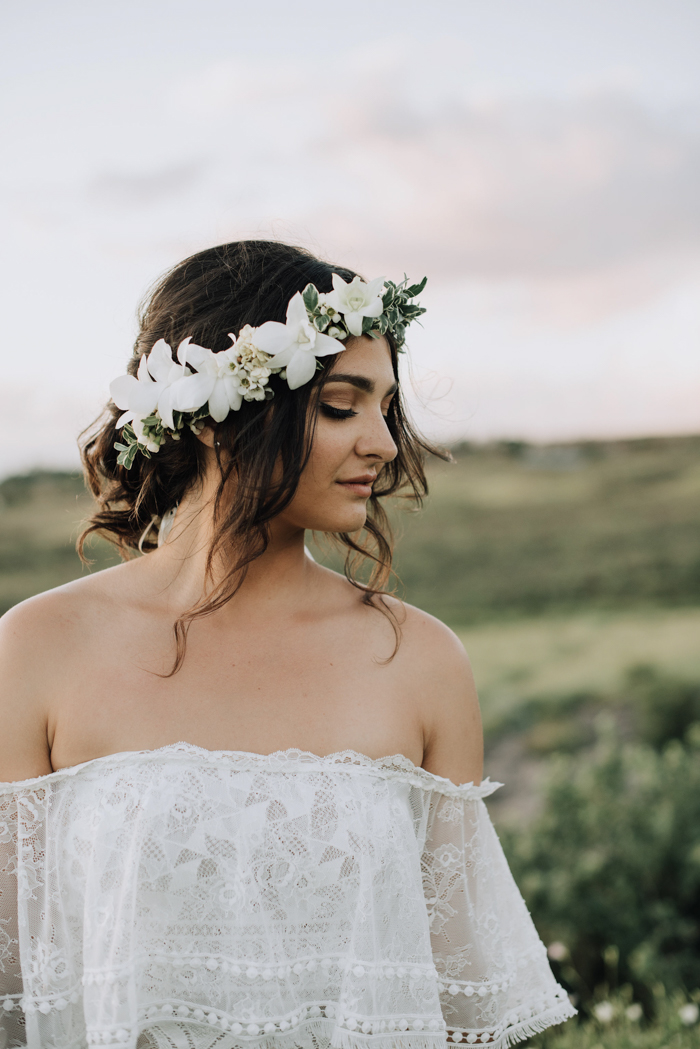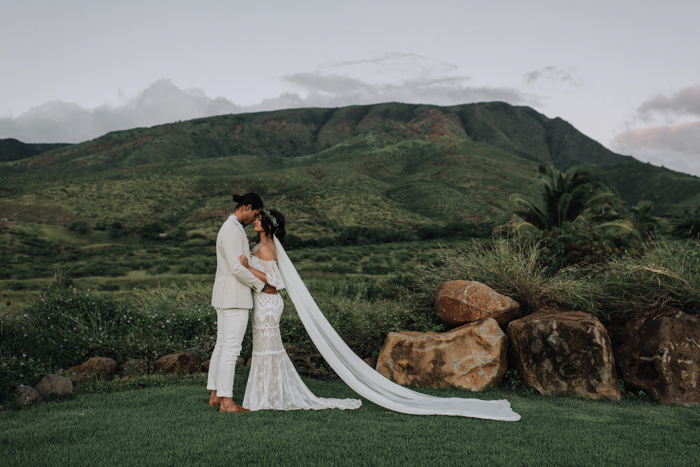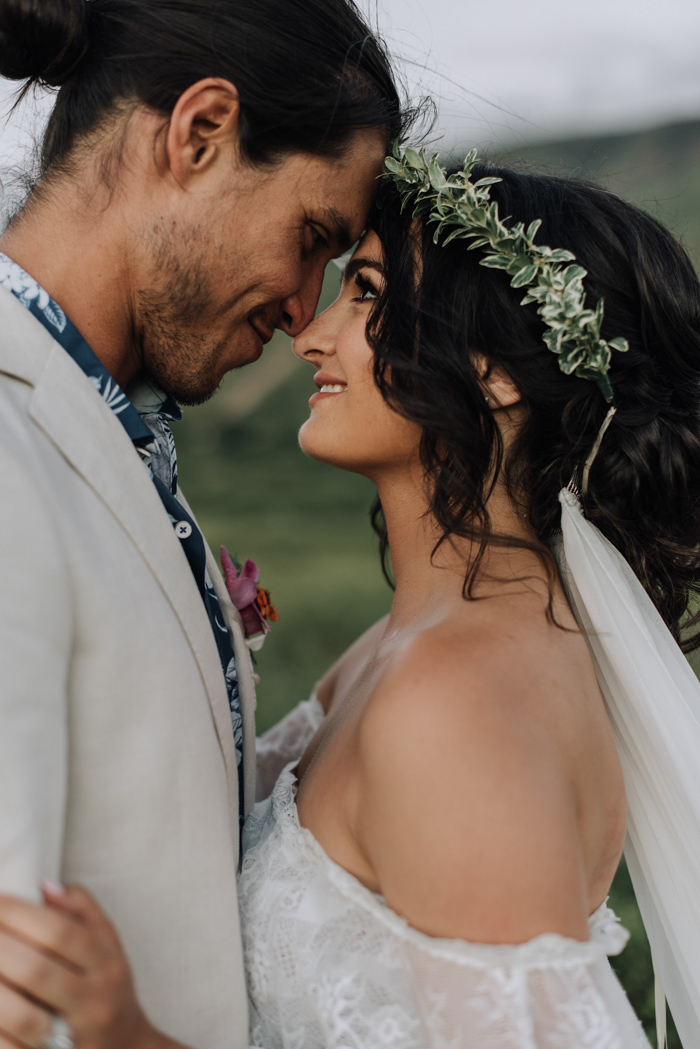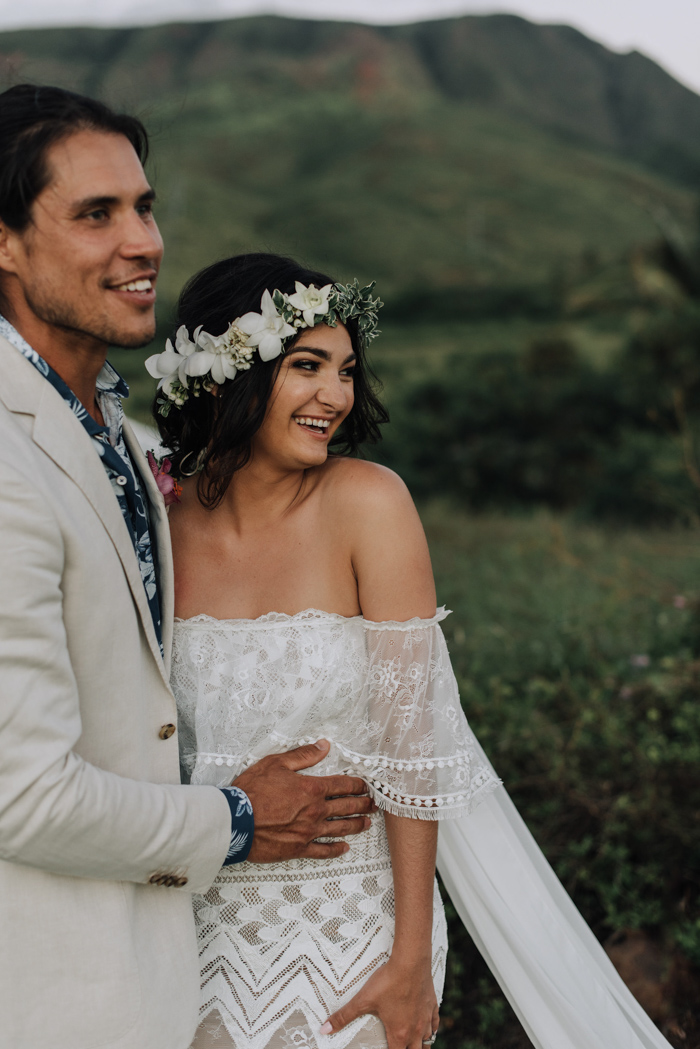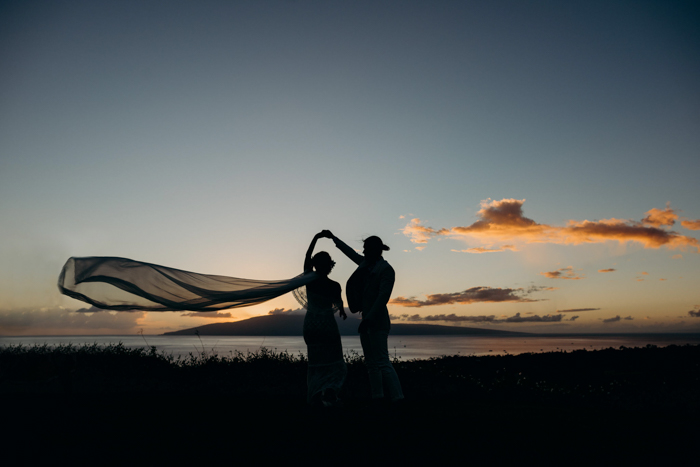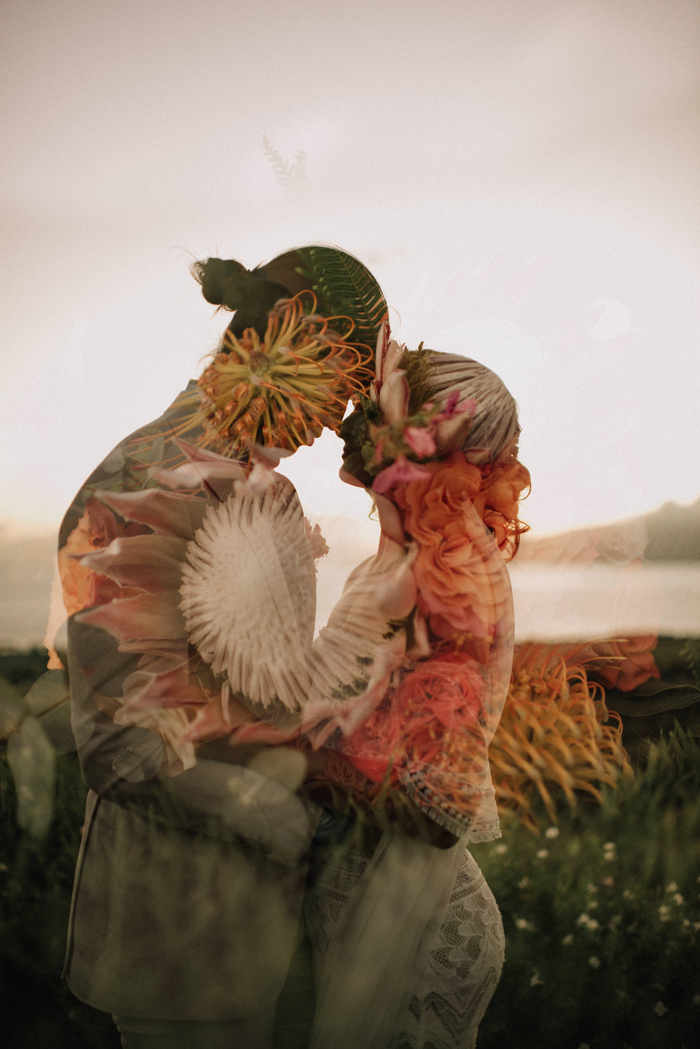 We decided to have a family style menu so everyone could taste a bit of everything as well as roaming canapes during cocktail hour. The menu was Hawaii inspired and included macadamia crusted mahi-mahi and sticky short braised ribs. For dessert, we decided to skip the traditional cake and opted for a live donut station! Malasadas were made fresh and handed to our guests to choose their toppings. It was a massive hit for both kids and adults and not a single donut was left over!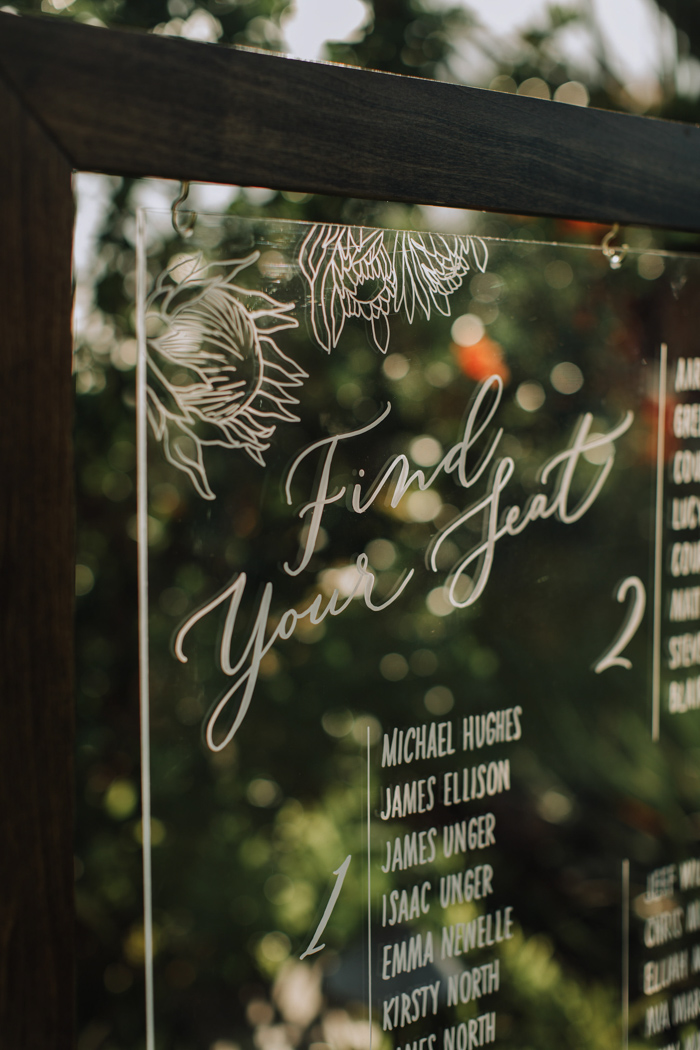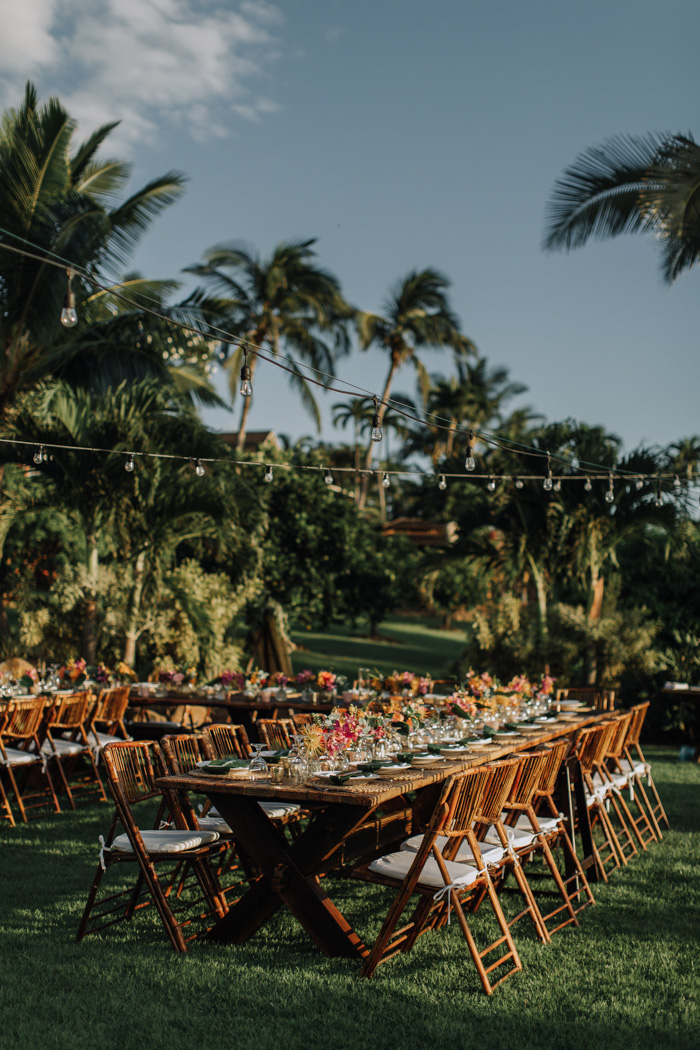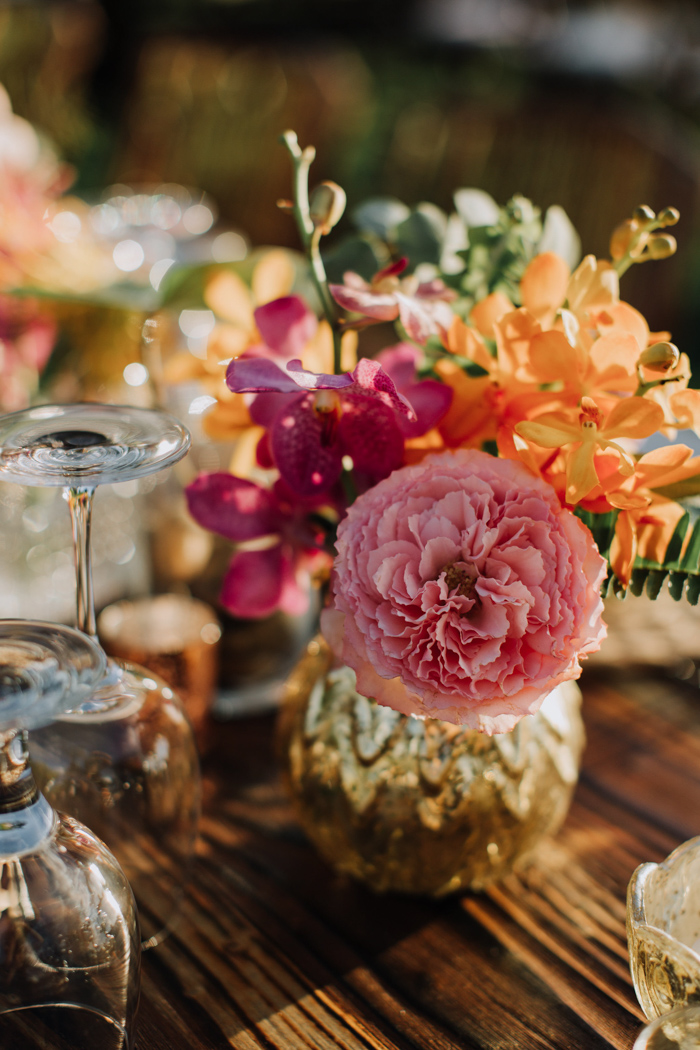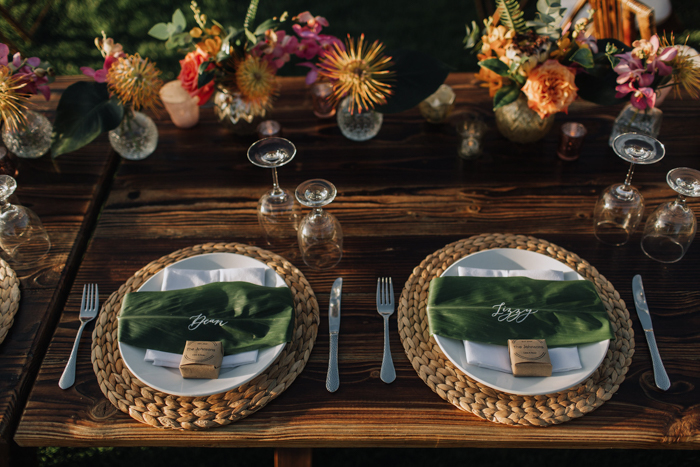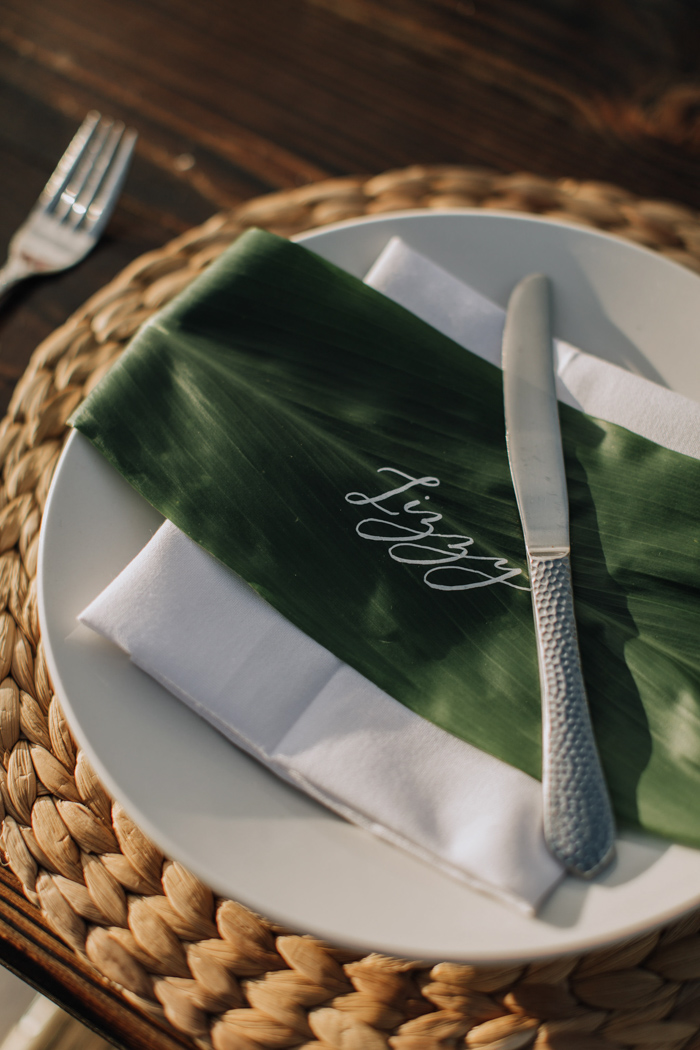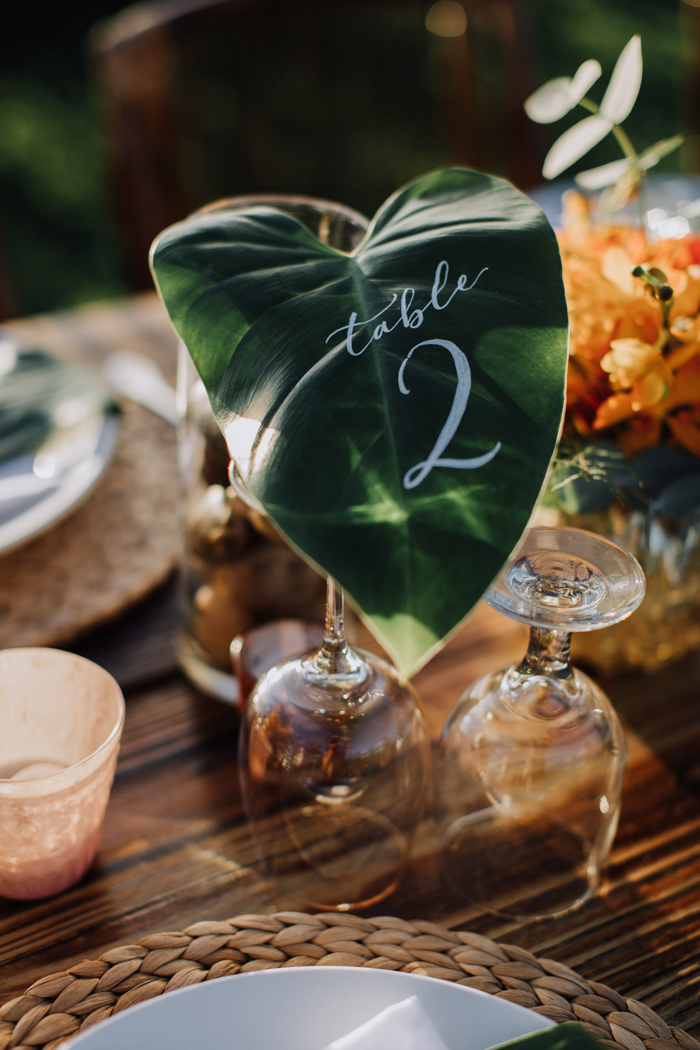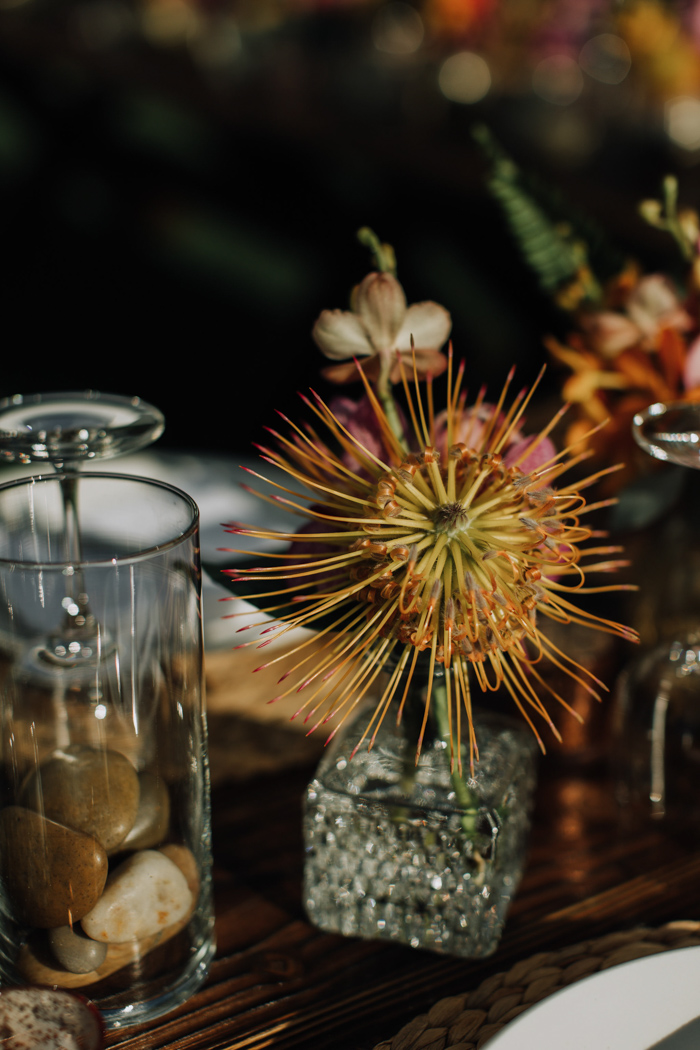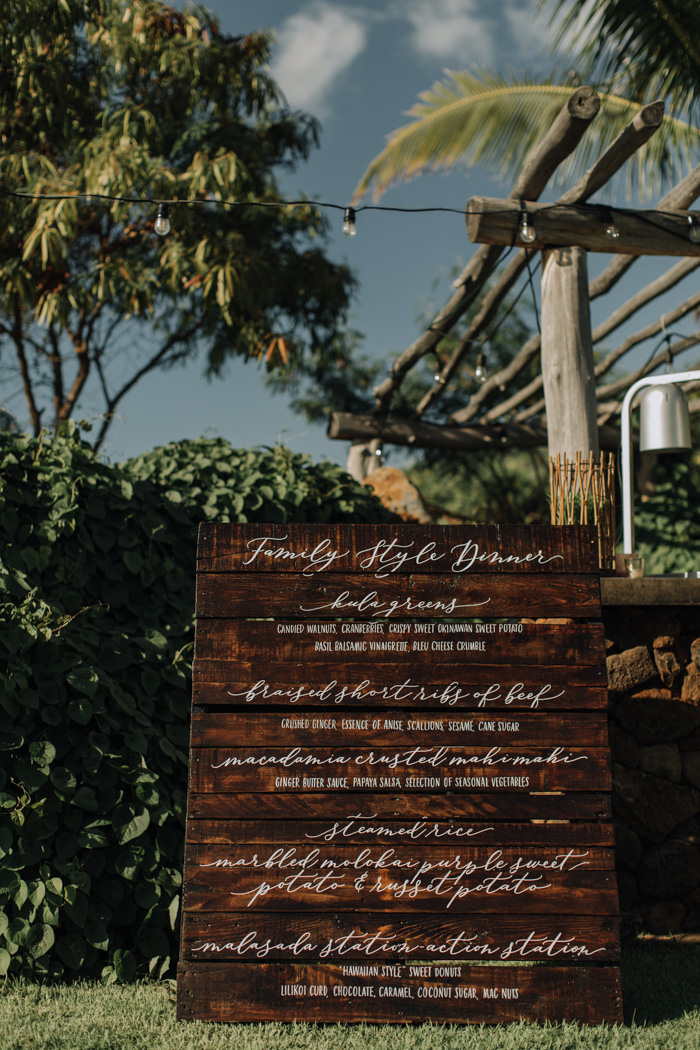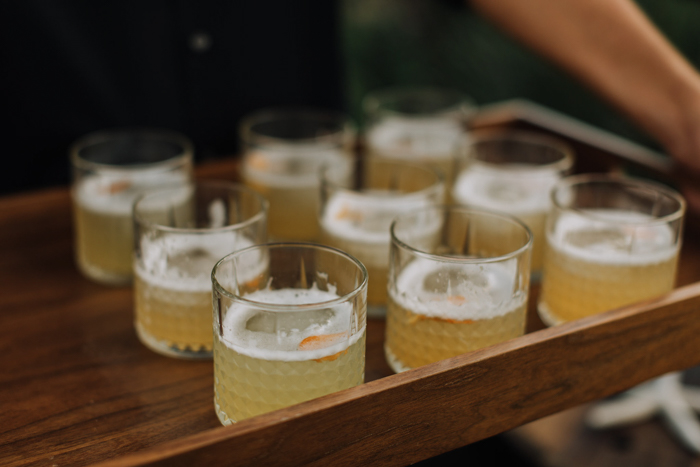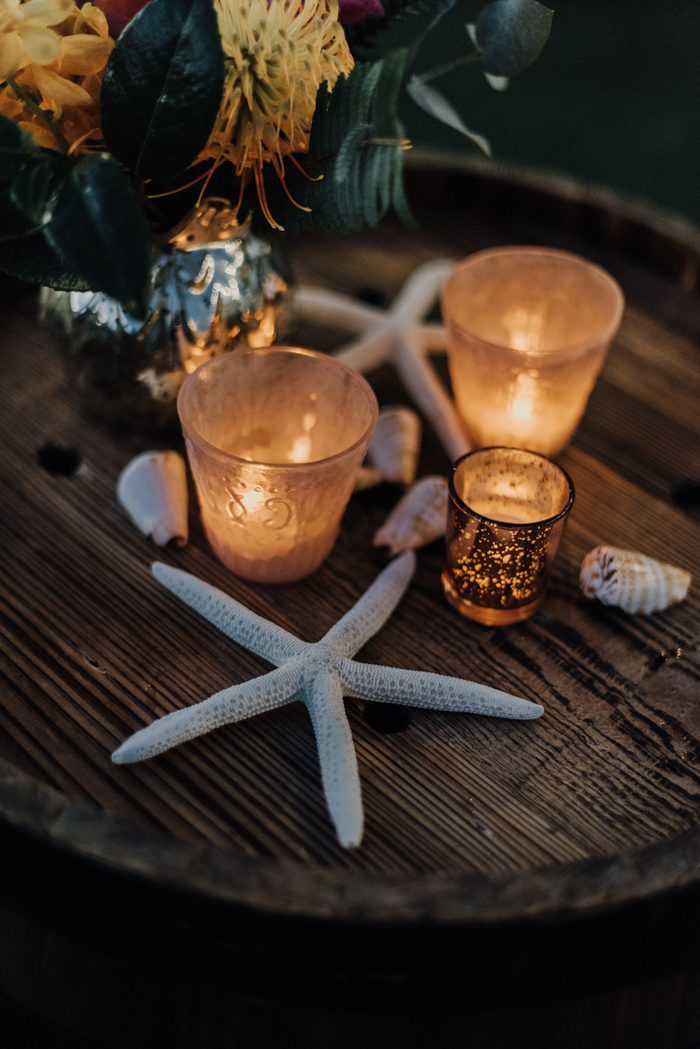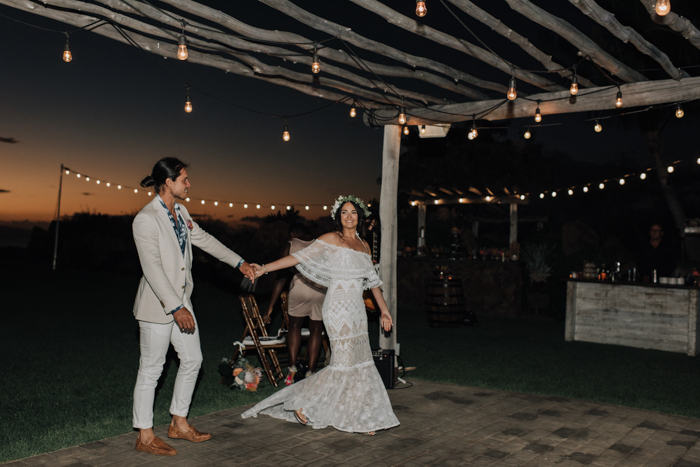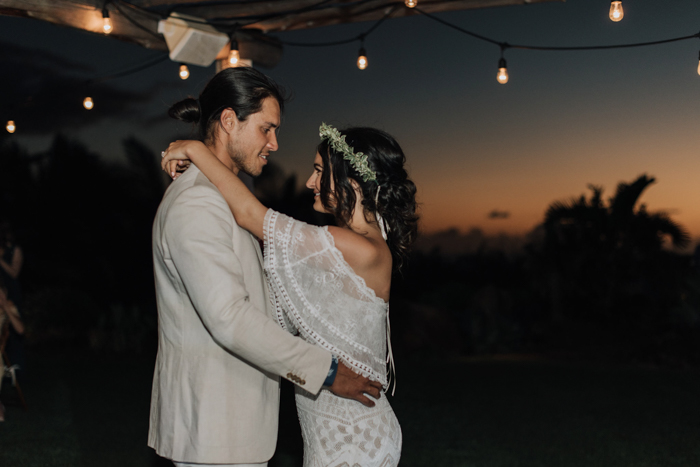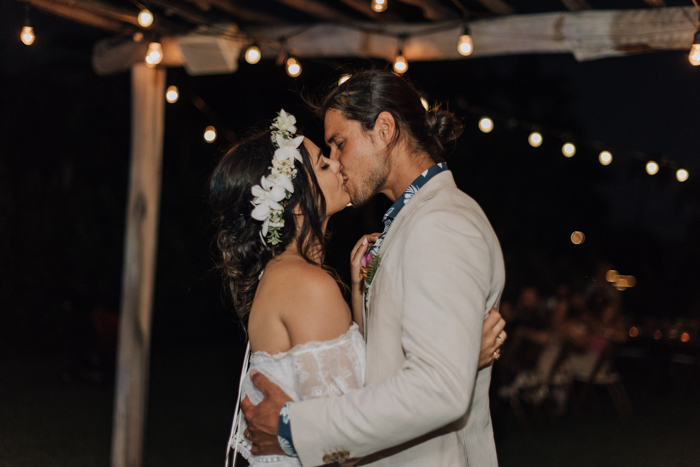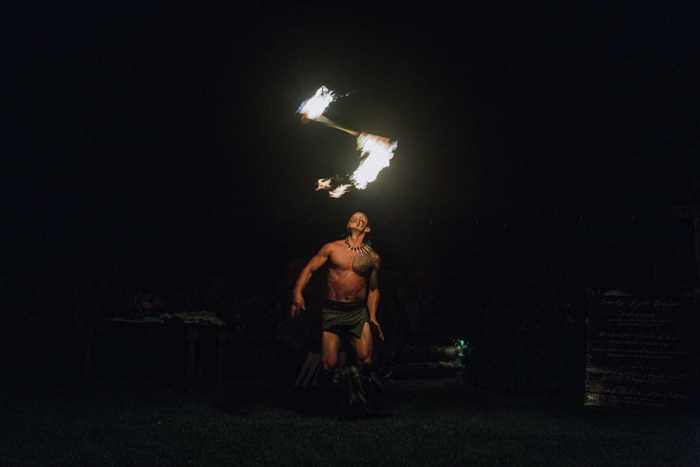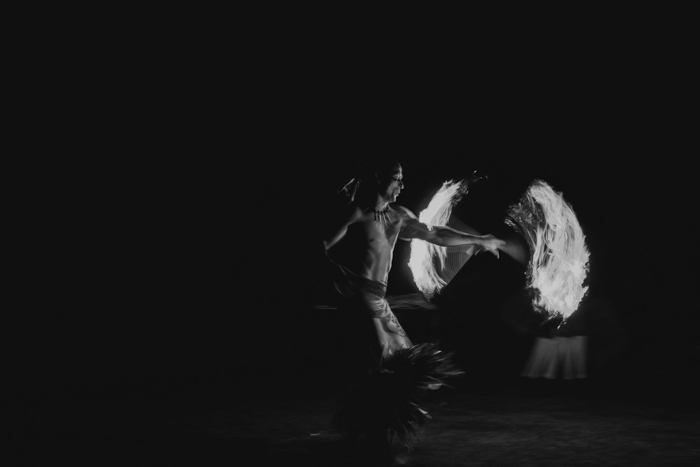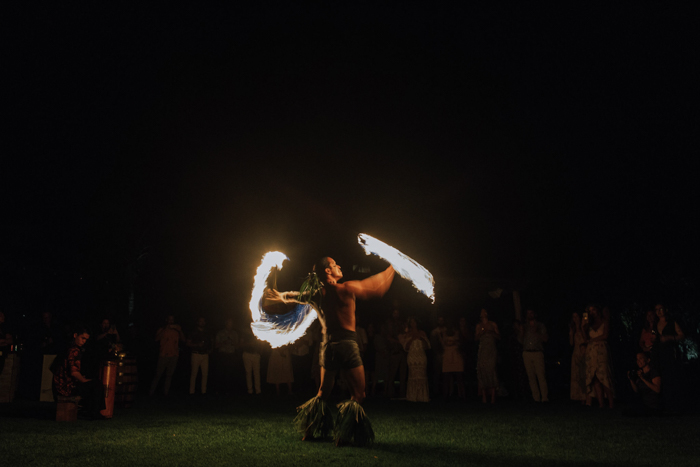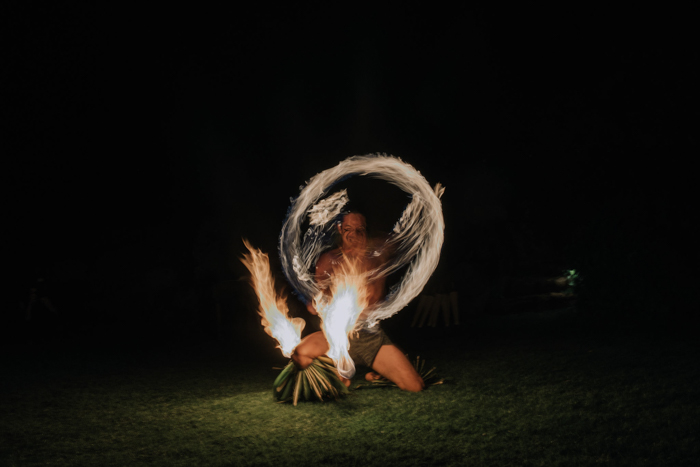 Congratulations to Lizzy and Dean, and a big thanks to Junebug member Naomi Levit Photography for sharing this Punakea Palms wedding! Looking for more Hawaiian wedding inspiration? This retro Hawaiian wedding at Kualoa Ranch was full of aloha spirit!