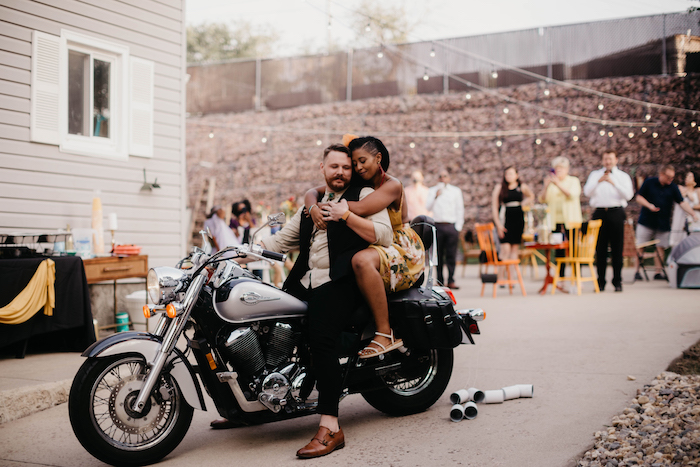 photo by Mychelle Kaye Photography
We're really into micro weddings—and we're not alone. In the age of socially distanced gatherings, there's no better way to tie the knot than with a small, yet totally epic event.
If you're wondering how to make sure your micro wedding embodies the uniqueness of your love, you came to the right place. In this article we cover everything from creative micro wedding ideas to why you should invest in experiences for your special day.
What is a Micro Wedding?
Micro weddings are a new trend and because of this there's a lot of confusing and conflicting information about them We know, we've done the research.
Micro weddings are closely related to intimate weddings. In fact, micro weddings are intimate by nature and typically have less than 30 people in attendance—including vendors. So, why are they causing so much confusion?
Like we said, they are a new trend! The flexibility, intimate nature, and creativity micro weddings offer are exactly why we love it. The couple planning the wedding—that's you— have the power to define what micro means. It's more about a mindset than a precise number of seats at the dinner table.
3 Ways to Host a Creative Micro Wedding
Host a family-only staycation. If you live within driving distance to a major city, chances are they have a selection of amazing hotels to choose from. Gather your closest family and friends and get away for the weekend. Book yourself a spa day, delicious meal, and say your I do's.

Cozy up at your favorite restaurant. Photographer Nikk Nguyen submitted this idea to us—we totally dig it. Many restaurants are offering reservations for small groups. We love the idea of supporting the service industry while also celebrating your marriage over an incredible meal and good company.
Incorporate a unique ceremony tradition. Alex Krotkov is a photographer who lives in the south of the state of Oaxaca, Mexico, right on the Pacific Coast. He said, "Some of the couples who come here to get married love to go for the option of the ancestral Mexican wedding ceremonies. They're not only beautiful and a nice fit for the miniature weddings and elopements, but are also very original and have a bit of a mystical and spiritual ambiance. This connection with the indigenous traditions and culture is something our destination couples love (not only those of Mexican descent). They're a great idea for a micro wedding."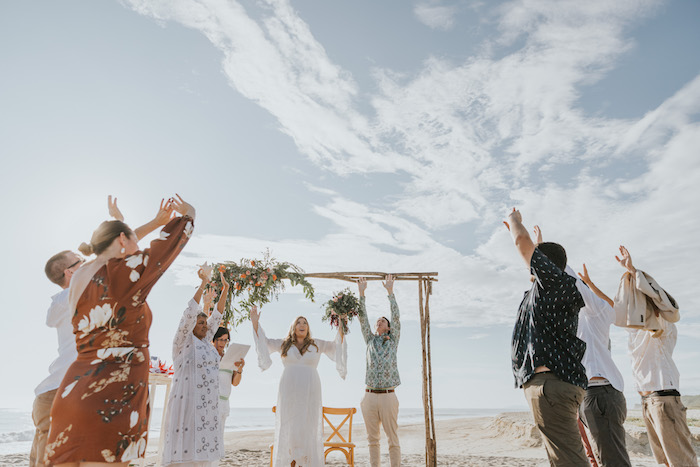 photo by Alex Krotkov
How to Brainstorm Your Own Creative Micro Wedding Ideas
Planning your wedding should be fun. We suggest scheduling a date night to brainstorm creative ideas. Grab a notebook and your beverage of choice, and let your imaginations run wild. Jot down every idea—especially the silly ones. Trust us.
Shop Wedding Planning Notebooks:
Rockstar Photographer Katy Caryl sent us these ideas to help you get started with the ultimate micro wedding brainstorm:
"Think about your 'happy place' as a couple: What sort of settings do you find most peaceful and uplifting? With a micro wedding there is much more freedom in the day than there is at a more large-scale, traditional wedding.
You can arrange the day as you wish and incorporate things that you love doing as a couple. Do you enjoy mountain hikes? Then why not hike up a mountain to exchange your vows? Do you love the sea? Then why not get married on a boat – or take a boat trip after your ceremony and have a picnic on a secluded beach? Do you feel uplifted by wild swimming? Why not start your wedding day with an invigorating swim in a waterfall or lake?
Sit down with your partner and discuss all your happiest memories and all the things that you most enjoy doing together. Then weave as many of these as possible into your micro wedding day! This way, you will look back on your wedding day as genuinely 'the best day ever' each time your wedding anniversary comes around!"
Investing in Experiences for Your Micro Wedding
With a smaller guest list—and less of your budget going toward things like catering and place settings—you might have extra room in your budget to invest in an experience for your micro wedding.
Alessandra Zanoni for Alberto e Alessandra Fotografia Italiana provided a valuable perspective regarding micro weddings. She wrote, "Having fewer guests means being able to invest a good part of the budget in other aspects, such as the set-ups, the photo/video service, the dresses, and the entertainment of the guests. You can 'pamper' your guests more by organizing some surprises for them (for example a tourist visit, a welcome dinner, a brunch, a tasting) during the days before or after the wedding. Also, you can really choose any location, which would be impossible to achieve for a classic wedding."
We Really Love These Brainstorming Ideas from Corey Lynn Tucker
Plan your destination to be where you want to have your honeymoon and stay for a long weekend or make it a week. Pro tip: Let your photographer know all your dreams.
Choose your first dance song and dance in the woods, on top of a mountain, by the lake or ocean.
Hire a personal chef to come to your Airbnb and have a romantic dinner.
Have a bonfire after the ceremony with your closest friends and family.


photos by Love Is Rad
A Real Couple's Creative Micro Wedding Story
Love Is Rad provided the story of a couple who celebrated their love with a totally epic New Orleans wedding:
"They decided 'The show must go on!' and pivoted their plans from a surprise wedding in New Orleans to an intimate micro wedding in the backyard of the bride's beautiful historic family home where she grew up. The ceremony took place alongside the magical Louisiana bayou with their closest family and friends who all sat in a semicircle.
The couple were later surprised by a flurry of (socially distanced) boats filled with long time childhood friends who pulled up along the bayou with balloons and champagne. The bride even threw her bouquet to one of the boats. After one big "cheers" they released the balloons and went on their way back down the bayou.
The closest family then had a very intimate dinner on the porch catered by one of the best chefs in town. The parents had one more big surprise up their sleeve for the couple. They put together a sweet compilation of video messages from guests that were supposed to be there. We all gathered in the living room as we watched them cut the cake. The couple then had their first dance underneath a stunning southern oak tree and then they partied the night away with DJ Spotify underneath the house."
Micro weddings don't have to be dull and small affairs. These celebrations may have started because of COVID, but this is one trend that will be sticking around.
We hope this post helped inspire you to brainstorm your own creative micro wedding ideas. Once the ideas have been gathered, it's time to start planning. Not sure where to begin? Check out The Ultimate Guide to Planning a Micro Wedding.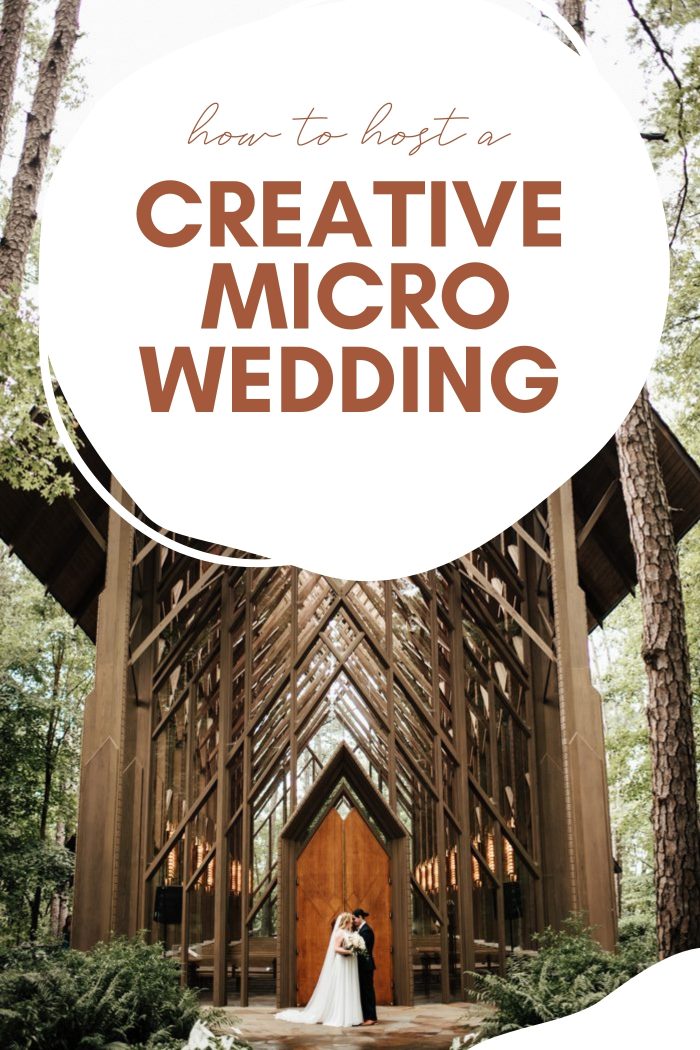 photo by Kylie Farmer Photography