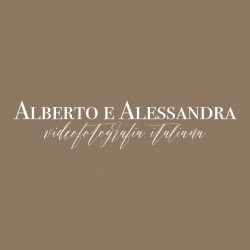 Best Wedding Photographers in Italy
Alberto e Alessandra Fotografia Italiana
About
MEMBER SINCE 2018
Nice to meet you!
We are Alberto, Alessandra, Francesco and Ylenia, a team of italian photographers and videographers specialized in destination weddings.
Four different points of view, four sensitivities, which come together to offer a complete and multifaceted vision of marriage.

We love stylish couples, boho vibes, earthy colors, sophisticated minimalism, effortless elegance, relaxed atmospheres.
In our pictures reportage and creative portrait blend in an elegant and sophisticated composition, with a clear preference for spontaneous, exciting and original photos. Our first love is portraiture, so in every shooting or any video we pay special attention to the couple session. Our other passion are details: clothes, decorations, accessories. Small things that make the difference and customize every wedding.
We preferably shoot outdoors, surrounded by nature. We like to play with natural light and with the contrast between shadows and lights, with geometries hidden in the landscape and with emotions that shine through glances and little gestures.

We are happy and proud to be able to offer our customers a 360° service, through a structured reality that allows us to create wedding photographic and video services, without having to entrust any phase to external agencies. We personally take care of the post production of the photos and the editing of the videos. It is important for us to have 100% control of our work, in order to give everyone our characteristic and personal imprint.

Our ideal customers are those "crazy" couples who are not afraid to go out of the usual schemes and get involved. Couples who are able to climb a rock, get into the water, walk barefoot on a meadow or have their hair messy because of the wind. If you recognize yourself in our photos and in our philosophy, it will be a pleasure to work for you!
Why couples love Alberto e Alessandra Fotografia Italiana
Request Information
Thank you for your submission. We will be in touch soon!
X

Email Sent.