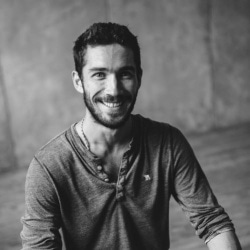 Best Wedding Photographers in Mexico City, Mexico
Alex Krotkov Photography
18 REVIEWS
About
MEMBER SINCE 2020
Let's make it last.
What part of your wedding will matter to you in 30 years? Most probably, your love, emotions and time together with the loved ones, will be your strongest wedding memories.
This is what truly inspires about these celebrations of love: they are more than just cummerbuns, flowers and bow ties (although these details do matter :) ). Let's look back at your wedding photos years later, and relive those moments and emotions from that day.
More natural shots, more feelings, maybe even getting adventurous like climbing on a rock or laying down on the sand in your after-wedding session - let's do it all!
I feel lucky to be based in Puerto Escondido, Oaxaca, which is growing as a wedding destination, but also can't imagine my life without traveling. So no matter if you're planning a bohemian wedding on the Pacific coast, elopement in Mexico or a bigger celebration in Oaxaca city - I'll be there to help you have the best memories of these moments, at no extra travel cost.

Thank you for taking your time and visiting my page. To see more of my portfolio or a complete wedding story, check my website or just drop me a line :)
Why couples love Alex Krotkov Photography
Marcella M.
Hotel Escondido
Reviewed on Jan 31, 2023
Alex is so passionate with his work and you can absolutely see it! Great communicator and super super friendly! It was so wonderful and easy to work with him! I don't love taking pictures of myself and he was so understanding and we are so happy w...&nbsp &nbsp Read More
Sabrina G.
Puerto Escondido
Reviewed on Jan 29, 2023
We live in Charlotte, NC and planned a destination wedding in Puerto Escondido. Alex was excellent with pre-wedding communication and recommendations. Neither of us are naturally comfortable in front of a camera. Alex did an amazing job of bringi...&nbsp &nbsp Read More
Sarah W.
San Miguel de Allende, Gto
Reviewed on Dec 26, 2022
Alex is an absolute dream to work with! He is a fantastic communicator and incredibly organized throughout the entire process - planning the shoots, during the wedding, and following up with photo delivery. I had my hands full with a newborn during t...&nbsp &nbsp Read More
Maggie A.
Manialtepec, San Pedro Mixtepec, Oaxaca
Reviewed on Dec 24, 2022
Alex was the best wedding photographer I could have asked for!! His attention to detail, eye for great poses and places to take pictures, and also the energy he brings to every aspect of your big day makes him one of the absolute best at what he does...&nbsp &nbsp Read More
Natalia G.
Casa ceiba, Puerto Escondido
Reviewed on Dec 21, 2022
Alex is wonderful at what he does. He is very artistic and knew how to give is direction but still capturing in a very natural way our personalities and interactions. He is super professional and it was the best decision to have him capturer our ver...&nbsp &nbsp Read More
&nbsp + See More Reviews
Request Information
Thank you for your submission. We will be in touch soon!
X

Email Sent.