Corey Lynn Tucker Photography
Best Wedding Photographers in Connecticut
About
I am a passionate destination and elopement photographer based in Connecticut who calls New England my home. I'm solar powered and seek the light, but I'm not afraid of shadows. Light is everything in my photography and picking the best time of day for you is important to me. I love to hike and find new places to explore with my couples. I'm known for scouting locations and offering a wide variety of beautiful destinations to adventure. With a love of the great outdoors and a carefree spirit, travel and culture are a calling to experience the wonders of the world with you. I see the beauty in you, your love and my natural surroundings whether that's on a mountain, the woods or urban environment.
When I'm not photographing weddings or elopements, you can find me traveling with my husband, going to one of his many musical gigs (he's a drummer) and rooting for him following his heart. George is also a teacher and loves his kids. It makes me light up when I see him happy. I also love to thrift, forage for wild edibles and flowers. I have an organic vegetable and flower garden with two cats and our tiny house affectionately named the love shack. Did I mention we love coffee and working from coffee shops when I'm not in my studio? We love to support our local organic farmers and cook our own food but also enjoy cuisines from around the world. Music is life and that also inspires me and the work I create.

I can't wait to hear from you wild hearts to share all the goods with you.
xo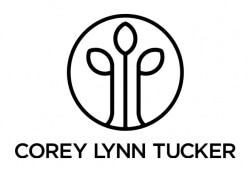 Request Information
Thank you for your submission. We will be in touch soon!
X

Email Sent.