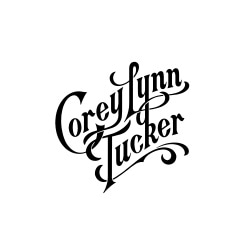 Best Wedding Photographers in Connecticut
Corey Lynn Tucker Photography
12 REVIEWS
About
MEMBER SINCE 2016
Elopement + Destination Wedding Photographer for Couples Who Crave The Wild. I love to create meaningful experiences for my couples. I care deeply about each and everyone of you and we will remain friends long after your wedding day is over.
If you long for meaningful experiences and have a passion for the outdoors, I bet you can't wait to book your next adventurous destination! If you consider yourselves untraditional, have your own unique voice and want to skip the stress, plus save money–elopements are for you! Let me help you find your wild place on roads less traveled. From location scouting to planning, I've got you covered. Heck, I'm even ordained or my husband can tag along and officiate. I even love to forage for wild flowers and can wip up a gorgeous bouquet and boot for your adventurous hearts.
Elopements are the most sustainable way to get married and have the lowest impact on the environment. If you are planning an intimate wedding, I have a Plastic Free Guide just for you and will link you to creative, kind vendors.
Why couples love Corey Lynn Tucker Photography
Corrin
Harwinton, Connecticut
Reviewed on Jun 18, 2020
We are so beyond happy with our photos and how quickly we received them!! Corey made our shoot so easy and fun. She completely captured my vision with perfection!
Derek G.
Wallingford, CT
Reviewed on May 15, 2020
My wife was very particular about choosing the right photographer for our wedding, but when she stumbled across Corey's work, she fell in love immediately. Corey absolutely crushed it when it came to our engagement shoot and wedding photos and when ...&nbsp &nbsp Read More
Garrett M.
Winchester, CT
Reviewed on May 08, 2020
I was fortunate enough to see Corey in action before our wedding because she shot my brother's wedding, as well as two separate friend's weddings. I knew going into our wedding she was phenomenal, but what I didn't know was her passion, her lov...&nbsp &nbsp Read More
Aya
CT
Reviewed on May 08, 2020
A magical experience! We had such a great time with Corey during my sessions, especially capturing moments when it's the "golden hour" :) Our engagement photos were all so amazing and fun. We felt so comfortable and adventurous.
Sydney F.
South Farms, Morris, CT
Reviewed on Apr 11, 2020
If you are in search of a wedding photographer, look no further! Not only are Corey's photos stunning, she is an amazing human being with a huge heart! She took the time to get to know us and she was prompt and thorough with every question we had. ...&nbsp &nbsp Read More
&nbsp

+ See More Reviews
Request Information
Thank you for your submission. We will be in touch soon!
X

Email Sent.