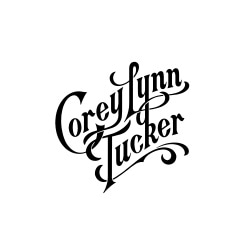 Best Wedding Photographers in Connecticut
Corey Lynn Tucker Photography
20

REVIEWS
About
MEMBER SINCE 2016
Elopement + Destination Wedding Photographer for Couples Who Crave The Wild. I love to create meaningful experiences for my couples. I care deeply about each and everyone of you and we will remain friends long after your wedding day is over.
If you long for meaningful experiences and have a passion for the outdoors, I bet you can't wait to book your next adventurous destination! If you consider yourselves untraditional, have your own unique voice and want to skip the stress, plus save money–elopements are for you! Let me help you find your wild place on roads less traveled. From location scouting to planning, I've got you covered. Heck, I'm even ordained or my husband can tag along and officiate. I even love to forage for wild flowers and can wip up a gorgeous bouquet and boot for your adventurous hearts.
Elopements are the most sustainable way to get married and have the lowest impact on the environment. If you are planning an intimate wedding, I have a Plastic Free Guide just for you and will link you to creative, kind vendors.
Why couples love Corey Lynn Tucker Photography
Whitley B.
Greenport, NY
Reviewed on Feb 21, 2021
If you're thinking about hiring Corey the answer is YES YES YES!!! I cannot imagine getting married without her help and talent. My husband and I eloped at the end of 2020 and it was very important to us to have photographs that told the story of our...&nbsp &nbsp Read More
Julie M.
Umpechene Falls
Reviewed on Nov 03, 2020
Corey is such a beautiful person inside and out. Her attention to detail, care for her couples and their vision, and her easy going laid back vibe made our day extra special. Even though it was pouring rain when we got there, Corey was prepared with ...&nbsp &nbsp Read More
Emily R.
Wethersfield Cove
Reviewed on Oct 24, 2020
Hiring Corey was by far the best decision we made when it came to our wedding planning process. I knew instantly that she would be able to capture amazing photographs from viewing her work, but what I didn't realize was how much additional support a...&nbsp &nbsp Read More
Ashley L.
The William Vale
Reviewed on Oct 21, 2020
Corey is a a creative genius and also one of the most genuine people I know! I have had the pleasure to see Coreys work over the years as she has become the go to photographer in my group of friends. She manages to capture the essence of your day & s...&nbsp &nbsp Read More
Atsuko Y.
Barkhamsted, CT
Reviewed on Oct 21, 2020
We are so lucky to have found Corey. We had no idea what we were doing for our elopement, but she swooped in and helped us plan the elopement from start to finish, and made our wedding dreams come true. From the details from google docs that helped u...&nbsp &nbsp Read More
&nbsp

+ See More Reviews
Request Information
Thank you for your submission. We will be in touch soon!
X

Email Sent.